Are you a teen boy looking for the best outfits for a party? What should teenage guys wear to a party? Take a look at some popular choices!
Before we hop in, you can obviously wear whatever feels good to you. Don't go out of your way to impress other people.
However, if you have no preference and just want to look your best in a teenage party setting, this post is definitely for you!
Let's dive in…
What Should Teenage Guys Wear To A Party?
Teenage guys should wear simple jeans or chinos, a nice t-shirt or button up shirt, and a clean pair of white sneakers to a party.
You should also do your hair, shave, and add on minor accessories like a watch, chain, or bracelet.
Avoid graphic tees, overly baggy clothes, and anything with holes, stains, or rips in them. Even if the clothes are meant to have them.
Solid colors are usually your best bet to look simple, but good looking. Focus more on the fit of the clothing rather than the style.
What Do Teenage Boys Wear To Parties?
Teenage boys usually wear a pair of jeans, a graphic tee, and any old pair of high tops or colorful sneakers.
If you want to stand out from these boys, opt for the clean look with simple jeans, a solid color t-shirt, and white or black sneakers.
Again, feel free to wear whatever you think you look good in. These are all just suggestions from a teenage guy who used to get compliments on what he wears.
Related Post: Stylish Fall Outfits for Teenage Guys
Party Outfit Ideas for Teenage Guys
If you want a few examples of what teenage guys should wear to a party, hopefully these ideas give you a bit of inspiration…
1) Dark Jeans, White Sneakers, White Tee & Flannel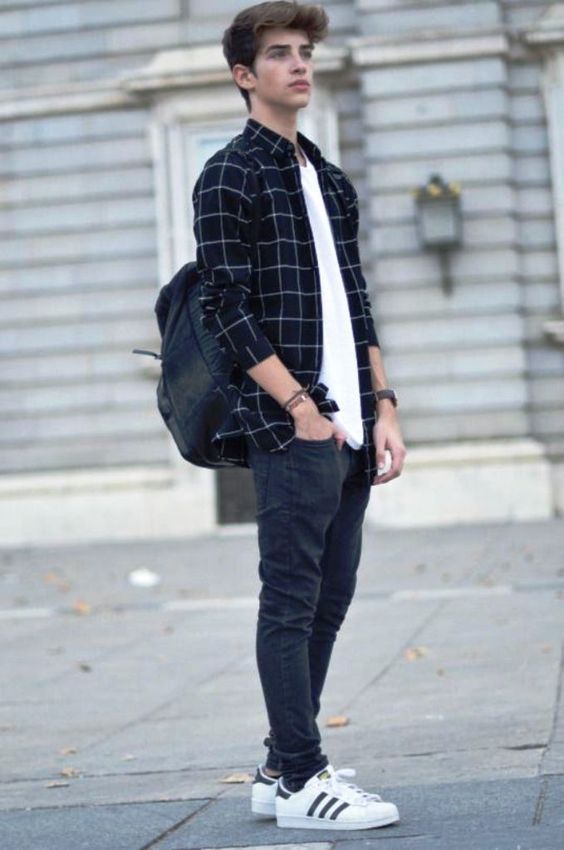 By combining well-fitting, simple, and sleek colored clothing, you achieve an outfit that stands out in minimalism.
It has a bit of pattern with the flannel that doesn't take away from the overall look.
You can step up this outfit by adding a few bracelets, a watch, and even a chain.
P.s. – If you don't own a few well-fitting white t-shirts, now's the time to get on it!
2) Chinos & Hoodie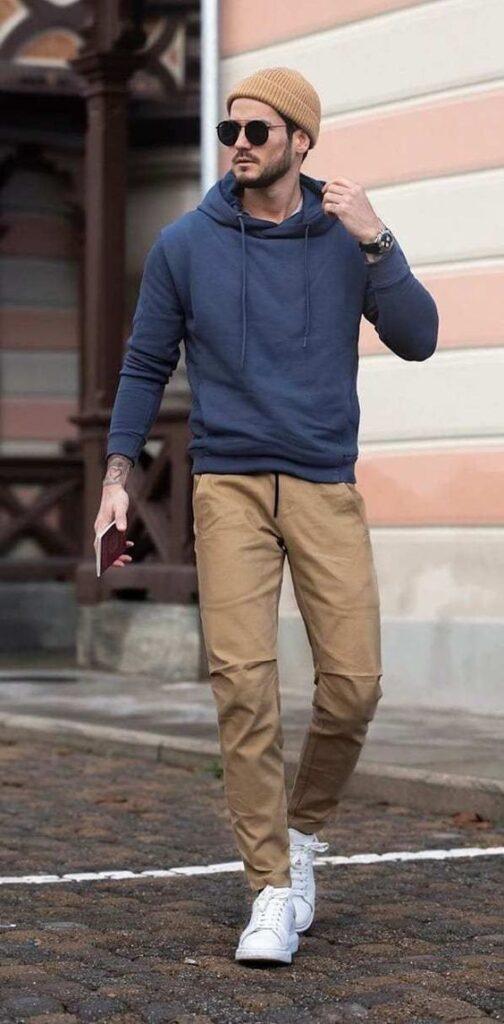 A clean pair of chinos with a solid hoodie is a great outfit for going out on a colder night to a high school party.
Pair it with a beanie and some clean sneakers to finish off the fit with a bit of style.
Keep in mind that you're going to a teen party. You don't want super formal clothing. You're going to stand out too much.
Plus, teenage parties can get messy. If you wear something that invites fun, you won't have a problem having some!
Related Post: 40 Best Outfits for Teenage Guys
3) All Black Party Outfit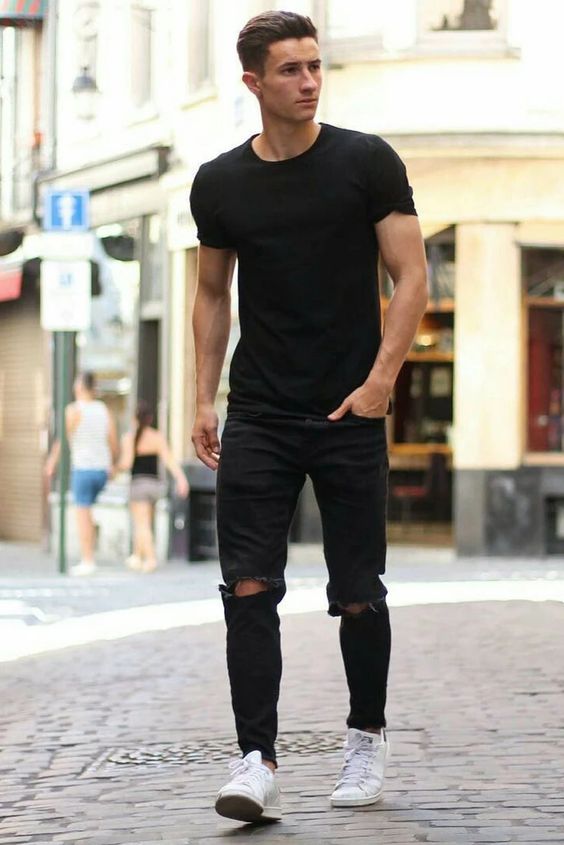 An all black outfit is one of the best outfits for teenage guys to wear to a party.
It's easy to put together, makes you look slimmer, and always looks good with the right fit! Plus, if you're a bit nervous, all black is great for covering up the sweaty pits.
Ripped jeans are optional. If you have solid black jeans, those will usually work better.
You can also step up this outfit by adding an open button up for a second layer.
4) Nice Chinos & Sweater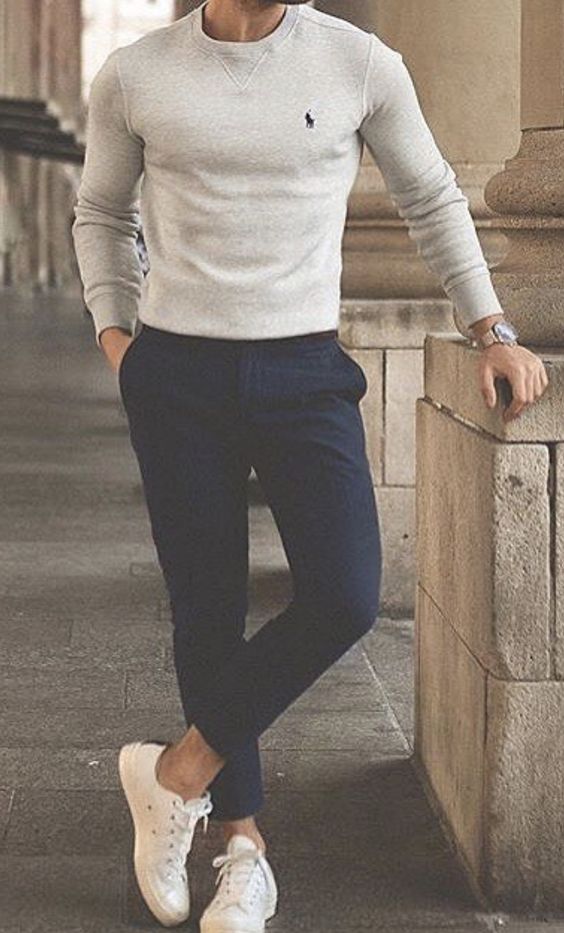 There are casual chinos, and then there are nice chinos! You can definitely see the difference between these pants and the ones in outfit #2.
With a nice pair of chinos and a light-colored sweater, you can show up to a party looking better than every single guy in the room.
Because the outfit is very simple, add accessories and go with different clothing colors (like the image above).
Related Post: Full Body Workout for Teenagers At Home
5) Summer Party Fit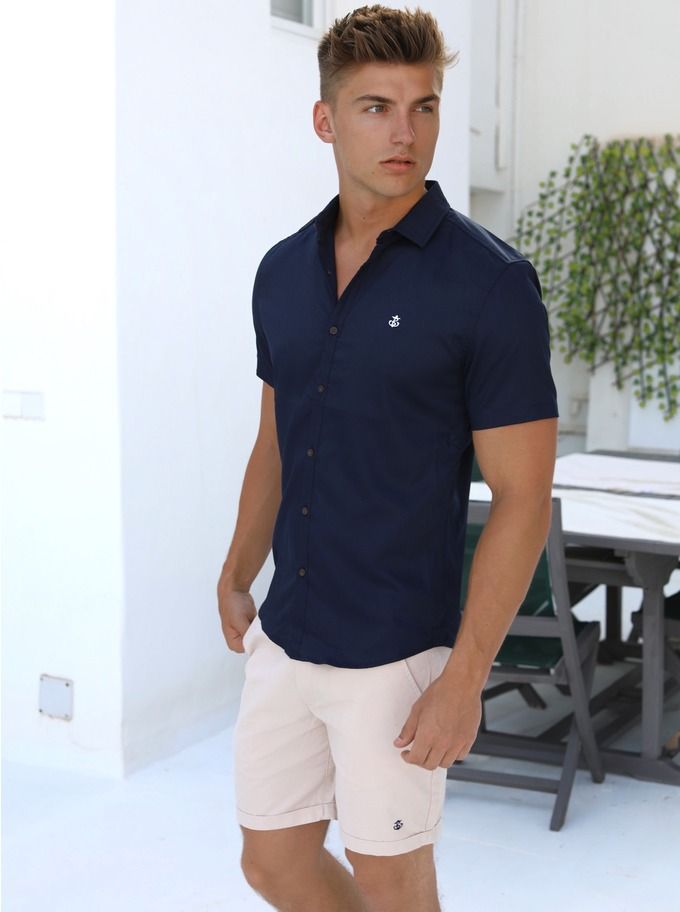 Not every party takes place at night or in the colder seasons. If you need a few summer outfit ideas for teenage guys, this is the one to go with!
A short sleeve button up paired with shorts that sit above the knee is excellent for any summer parties.
Summer is all about light clothing and light colors, so make sure you're matching the vibe with those factors.
Conclusion
By now, you've probably learned a few things:
Less is more
Fit is important
A few wardrobe essentials are all you need for a party outfit
There's a chance you already have some of the clothing needed for making some of these fits work.
Make them your own by adding your own personal touches and don't forget the most important part…
Have fun at your party!
If you have any comments, questions, or suggestions leave them down below. Thanks for reading!