Are you a teen boy looking for some inspiration for your next haircut? Here are the 15 best hairstyles for teenage guys with curly hair!
A lot of guys see curly hair as a bad thing. However, if you're lucky enough to have curly hair, there are tons of bonuses to upgrade your overall style.
All it takes is a little finesse and a bit of outside inspiration to rock your next curly haired look as a teen.
Whether you are a black teen or have short hair, long hair, or thick hair, you'll be sure to find a style that fits you!
Let's get into the hairstyles!
Short Sides, High Top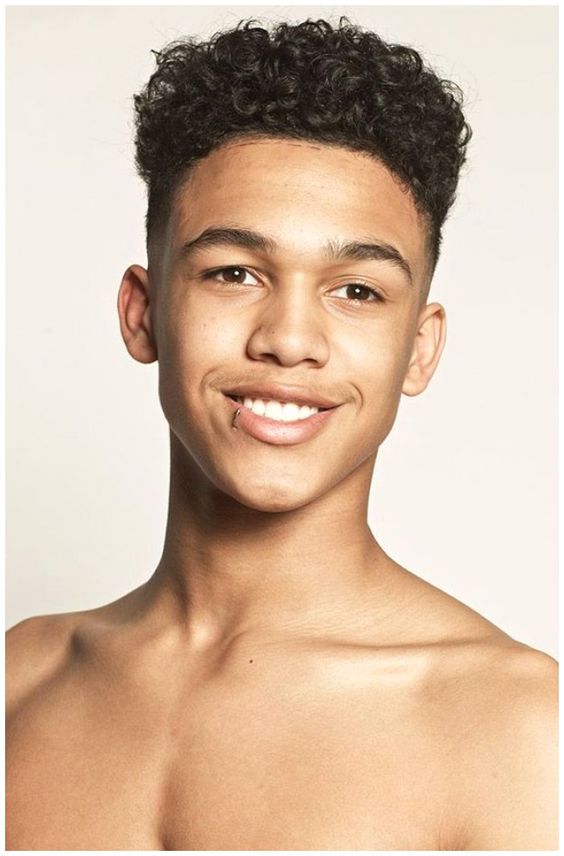 If you have medium length curly hair, then this is definitely a style you can rock!
It offers a clean and modern looking cut without sacrificing the look of those curls. You really just need to get the sides cut super short and you're good to go.
Short and Tight Curls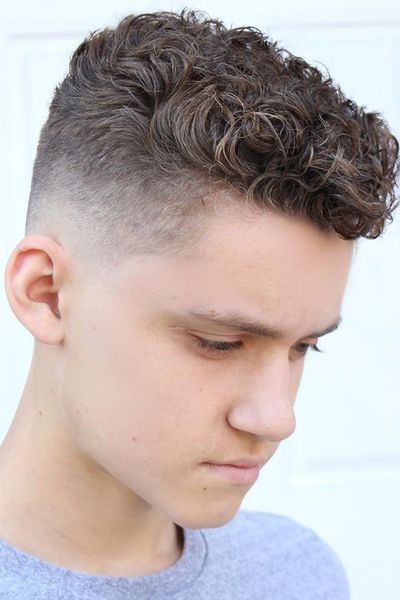 This is easily one of the best hairstyles for teenage guys with curly hair because of its simplicity.
If you have short curly hair and like the modern look, then definitely consider getting this style during your next haircut.
Ask for a short fade on the side and to just clean up some of the more messy curls. You can also see if your barber can add some texture to up the hairstyle!
Messy Curls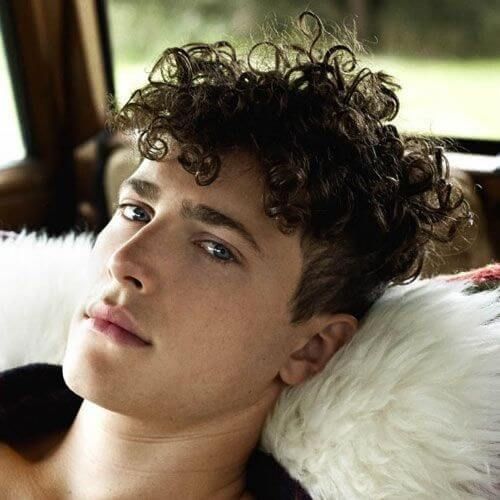 If you have wild curls, this is the hairstyle to embrace it! You can still go short on the sides, but you can let everything else go loose.
If anything, you can purposefully make the curls go loose and spread everything out on the top. This haircut looks much cleaner when the sides are slightly longer than a tight fade.
Related Post: 10 Stylish Fall Outfits for Teenage Guys
Middle Part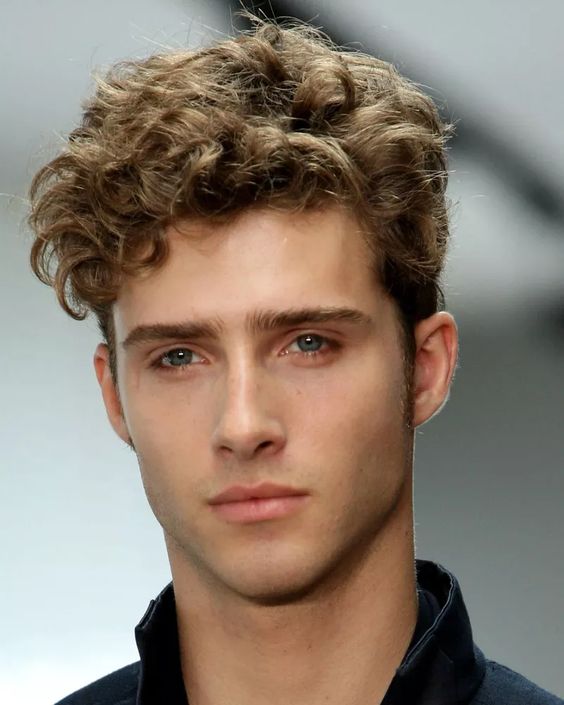 While this hairstyle is not the traditional middle part that most straight haired teen guys can rock, it is a messier version of it.
Again, embracing those curls is exactly what makes these hairstyles stylish. If you put some of your hair in one direction and the rest in another, you can pull off this look.
It works especially well when you have thicker curly hair and enough volume to split up the hair!
Curly Fringe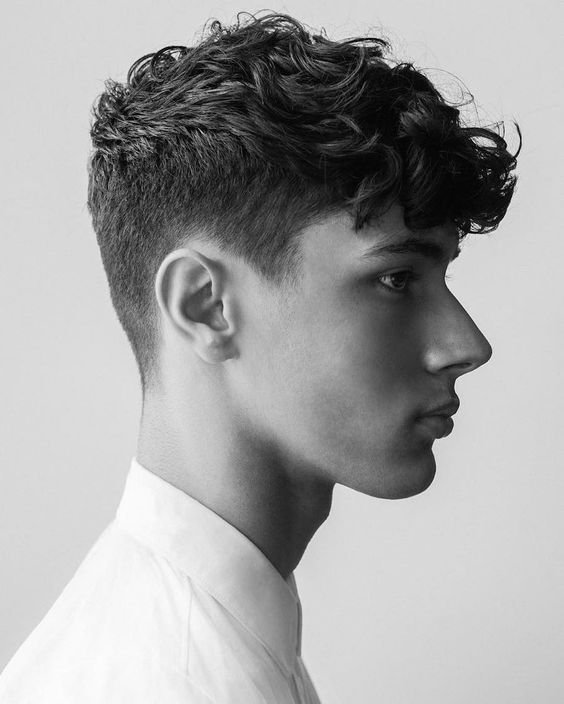 Fringe styles are extremely popular hairstyles for teenage guys with curly hair because the hair is naturally heading outwards towards your forehead.
The back and middle sections of your hair can go a little more flat while most of the work is done in the very front.
You can add a little height and texture or keep it on a downward slope to match the angle of your forehead.
Faded Fringe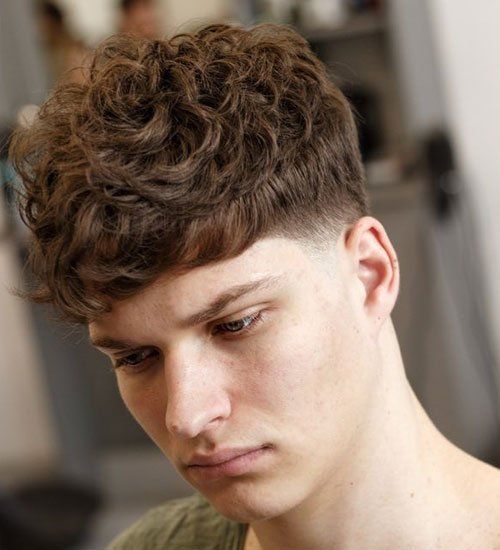 The faded fringe is excellent for those who still want the clean looking sides while also adding a bit of flare in the front.
Simply ask for a short fade at your next haircut and then style your hair forward. Focus on keeping your hair low and close to your head.
This hairstyle works especially well when your hair is right in between curly and wavy, since it is a straighter looking cut.
High Volume Curls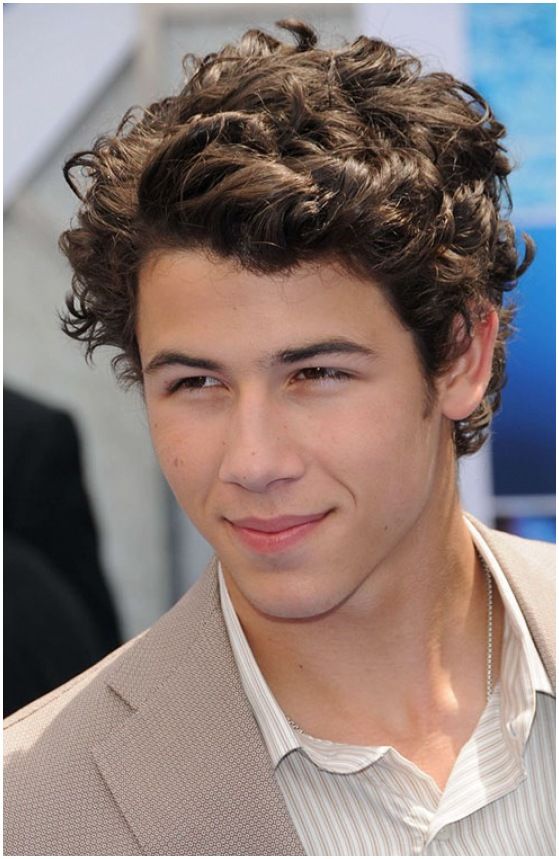 If you've got medium to long hair, then you'll love this hairstyle that was used by none other than Nick Jonas himself!
If your curls are similar to his, this hairstyle will be a piece of cake to recreate. All you need is a bit of product to keep those curls from straying too far from the head.
It should look like it's messy, but controlled. As if you meant for it to look the way it does!
Related Post: Ab Workout for Teenage Guys
Bouncy Defined Curls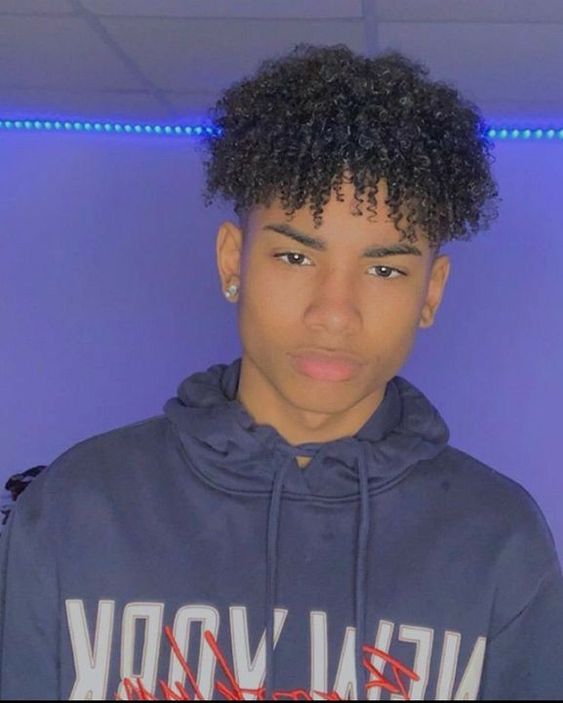 If you are blessed enough to have curls like this teenage guy (above), then you should 110% be rocking this at all times!
It still allows you to go shorter on the sides and show off those amazing curls at the same exact time.
This is definitely the best curly hairstyle for black teenage boys on the list!
Angled Fringe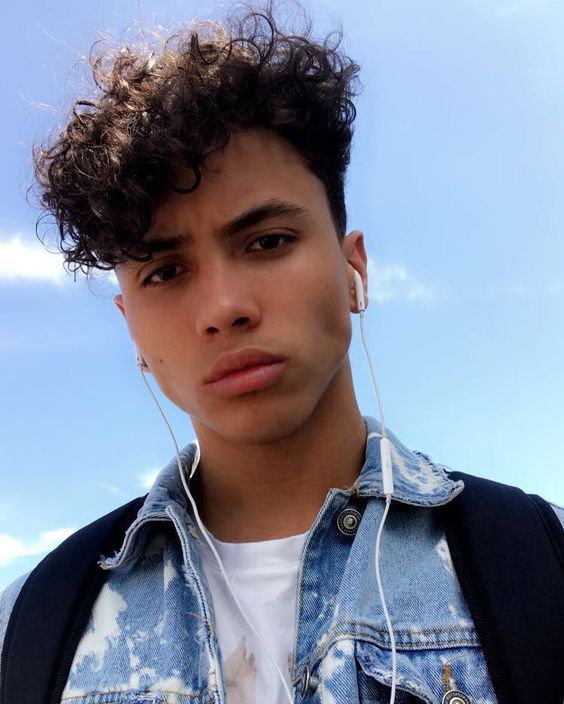 If your curls tend to naturally lean forward, then consider the angled fringe. It is essentially a normal fringe that is angled either to the right or left.
As you can see from the model above, his hair is angled toward the right side of his face. Meanwhile, the sides are still well-kept and maintained.
You want the sides to be relatively short on this one. Make the fringe become the center of attention in this hairstyle.
Heavy Forward Curls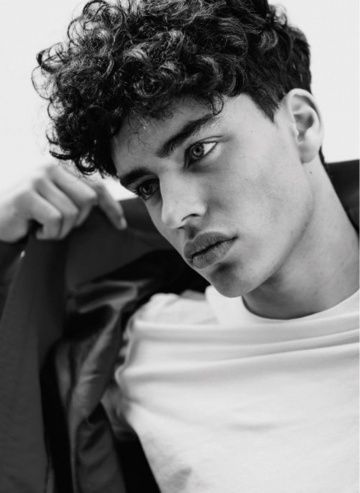 Got thick, heavy, and curly hair? Consider utilizing this hairstyle!
It works especially well for teenage guys with middle eastern hair since it maintains a steady and consistent look for curly hair.
For this, style the hair so that the curls are all angled towards the forehead (without turning it into a fringe)! You want your hair to be nice and high instead of straight and low.
Related Post: How to Flirt with Any Girl
Curly Swoops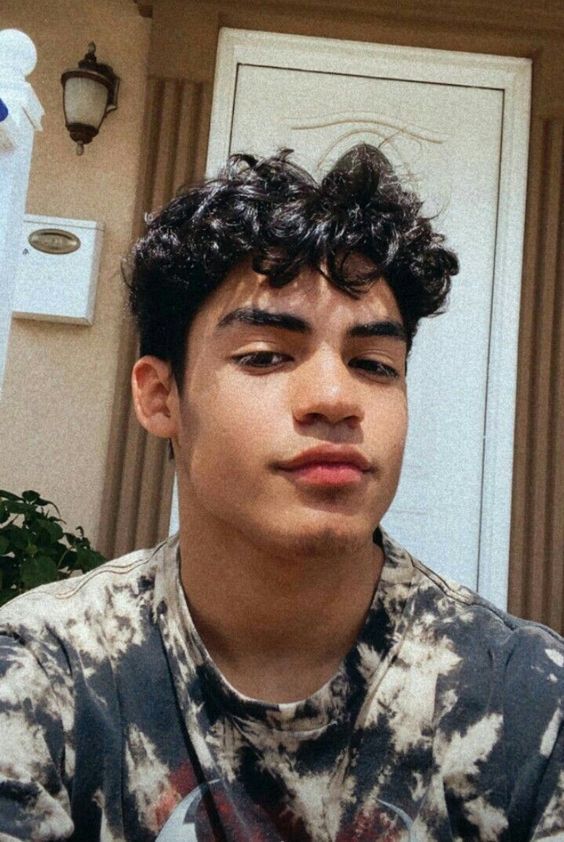 If you want a similar hairstyle to a fringe that doesn't sacrifice the entire forehead area, try out these curly swoops.
Think of this haircut as a curly haired version of Superman's haircut. The hairstyle where he has a curl going down his face.
Notice how the model above has just a few curls coming down to his face instead of 90% of his hair.
Tall Rounded Curls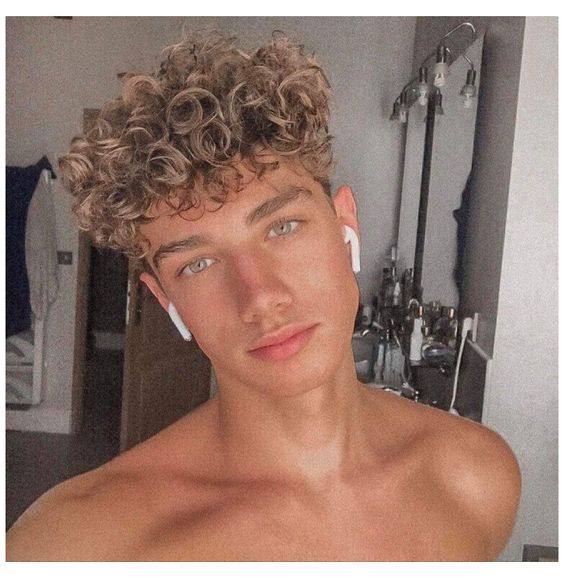 Curls that actually complete full circles are even harder to deal with than curly hair that creates half loops and mimics wavy hair.
If your hair creates those big curly circles, then this is definitely your most stylish bet for rocking those insane curls.
You will most likely need some hair product here to keep your hair up nice and high while also maintaining the organized look. You don't want messy curls here.
Light Side Part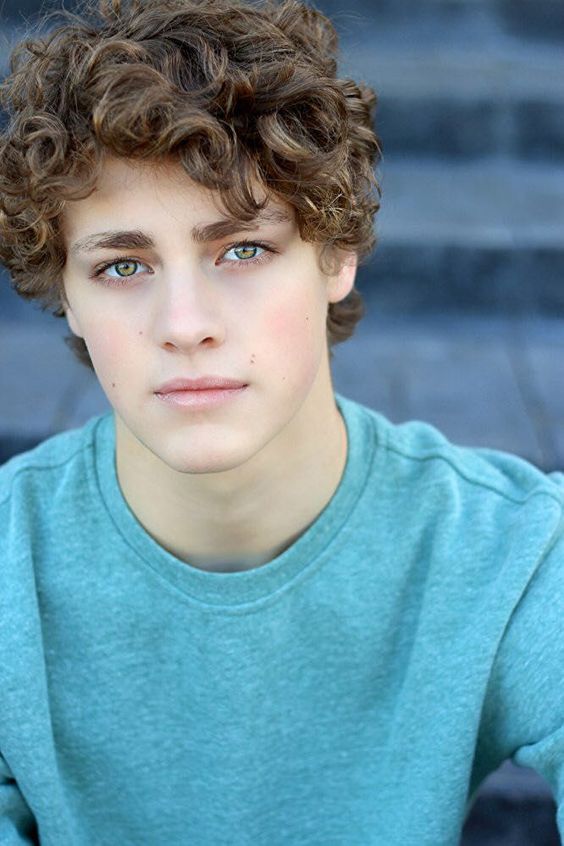 Similar to a side part for someone with straight hair, this curly haired version looks so much more natural!
As long as your hair is more curly than it is coiled, then you can easily pull off this light side part hairstyle.
Pick one side of your hair and move your hair over to the opposite side. Refer to the photo above for inspiration.
Related Post: 10 Coolest Backpacks for Teenage Guys
Fringe Undercut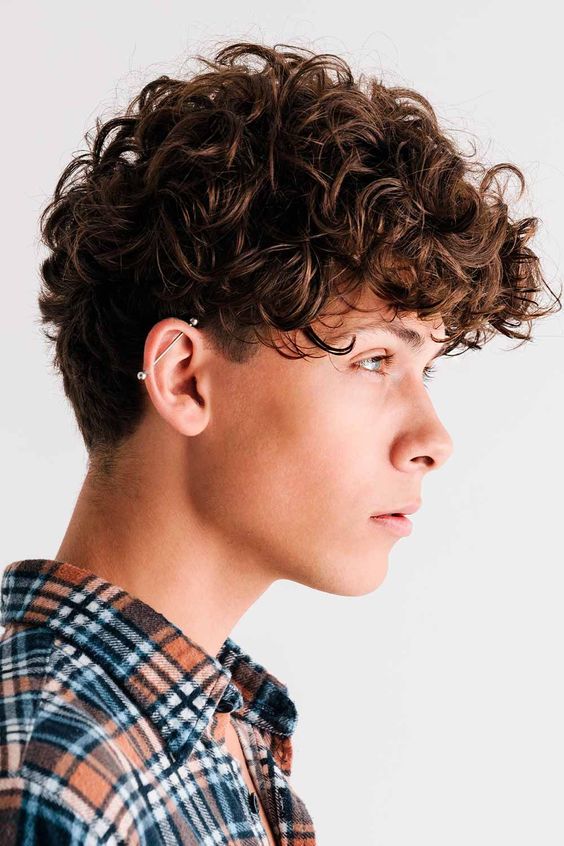 The fringe undercut is one of the best hairstyles for teenage guys with curly hair! It looks clean, natural, and works with most curly haircuts.
For this, you want to get your sides buzzed super short. Then, texture your curly hair so that it has volume and length.
After that, bring your hair over your sides so that you're essentially hiding some of your buzzed sides. That's it!
Long Hair, High Volume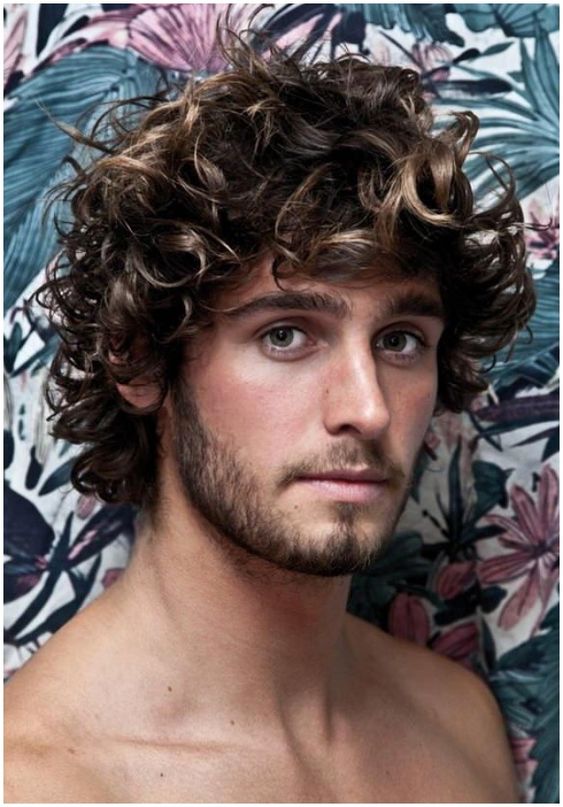 If you have much longer hair than most teenage guys on this list, you're going to like this one!
The long hair, high volume hairstyle is a perfect way to let those curls loose, while still giving them volume.
You'll need some product to keep everything controlled. However, the messy style can also fit when you have long enough hair.
Hopefully these 15 hairstyles for teenage guys with curly hair have given you some inspiration for your next haircut!
Which one was your favorite?
If you have any comments, questions, or suggestions leave them down below. Thanks for reading!