Struggling to find a cute outfit for the fall season? Here are 25 stylish fall outfits for teenage girls in 2023!
From the more traditional cardigan look, to the trendy fall dresses, you'll be sure to find one that matches your taste.
Plus, we've included some outfits that incorporate that desirable denim look that would make you stand out for the fall season!
Want more seasonal outfit ideas? Check out these posts:
Let's dive in!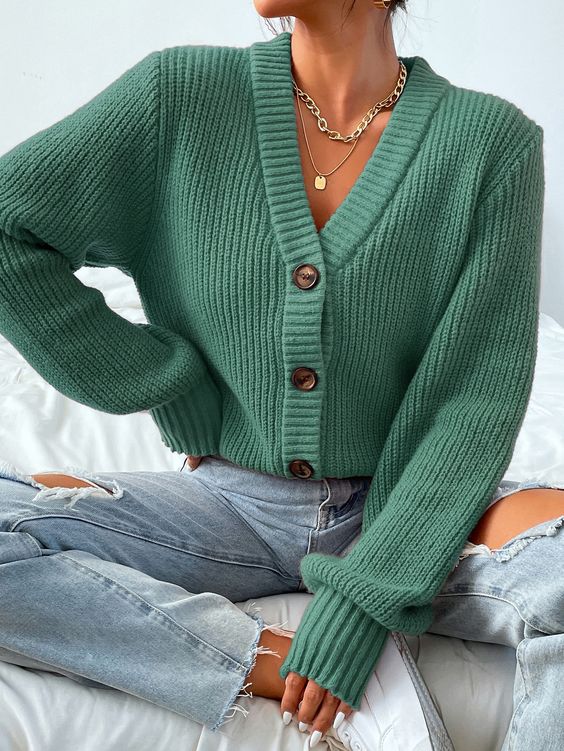 Fall is for three things: pumpkin spice lattes, pumpkin patches, and cozy fall colored cardigans.
This simple outfit is cozy, cute, and casual. The perfect outfit trifecta.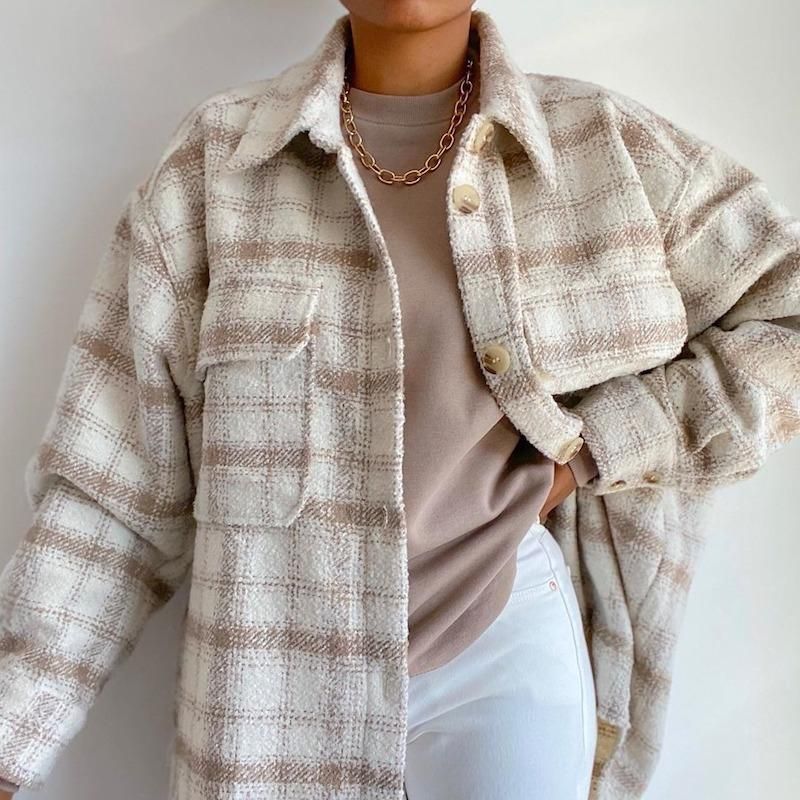 Fall was made for flannels, especially the trendy oversized neutral ones.
Paired with a neutral tee and white or beige pants, this is a super cute and trendy outfit you won't want to skip.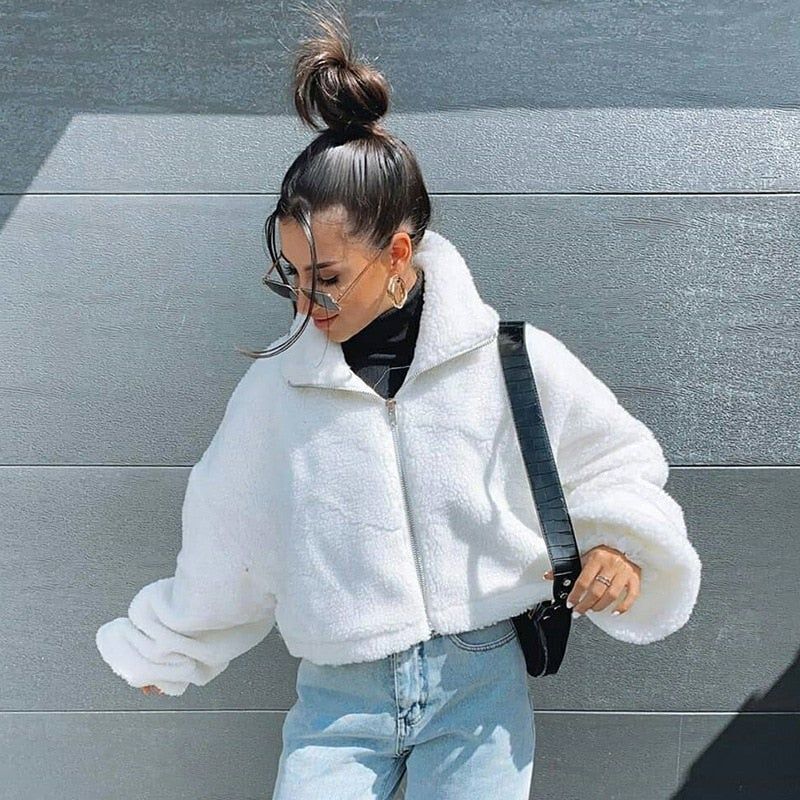 If there's anything we love, it's a faux fur jacket in the Fall.
Whether yours is white, brown, or any other color, pair it with a coordinating turtleneck and your favorite blue denim jeans for a look you'll love.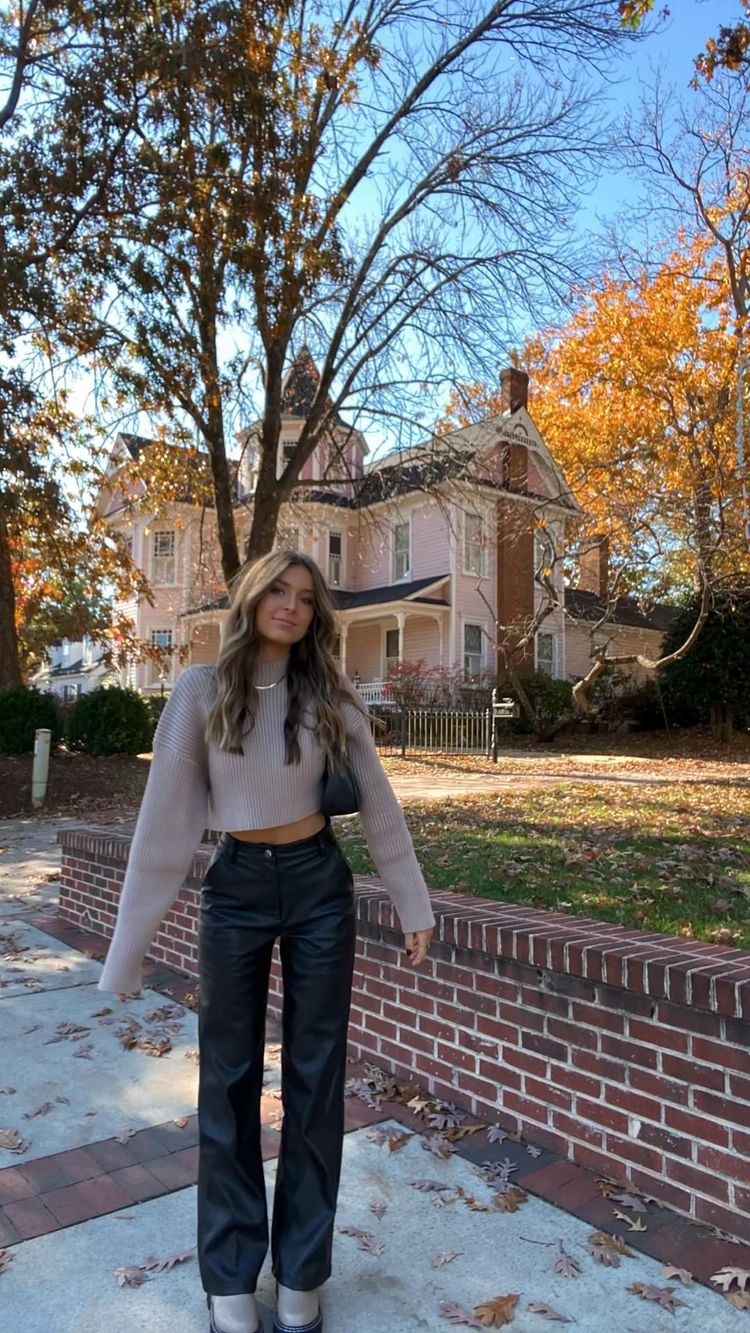 One of the best fall outfits for teenage girls will always involve one thing; leather pants.
Leather pants are by far the coolest clothing item and make any simple outfit go from basic to fashionista chic.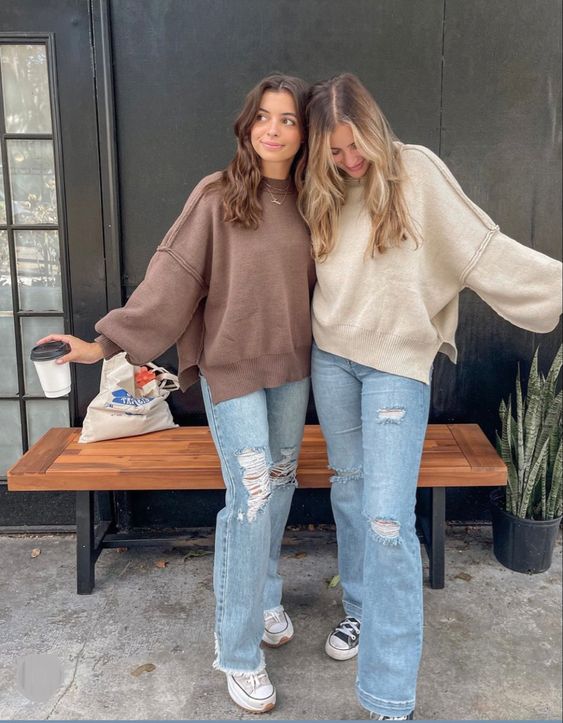 A fall outfit for teenage girls will never be complete without a cozy oversized neutral sweater.
Paired with blue denim or leather pants, you can practically wear a sweater with anything and look cute no matter what.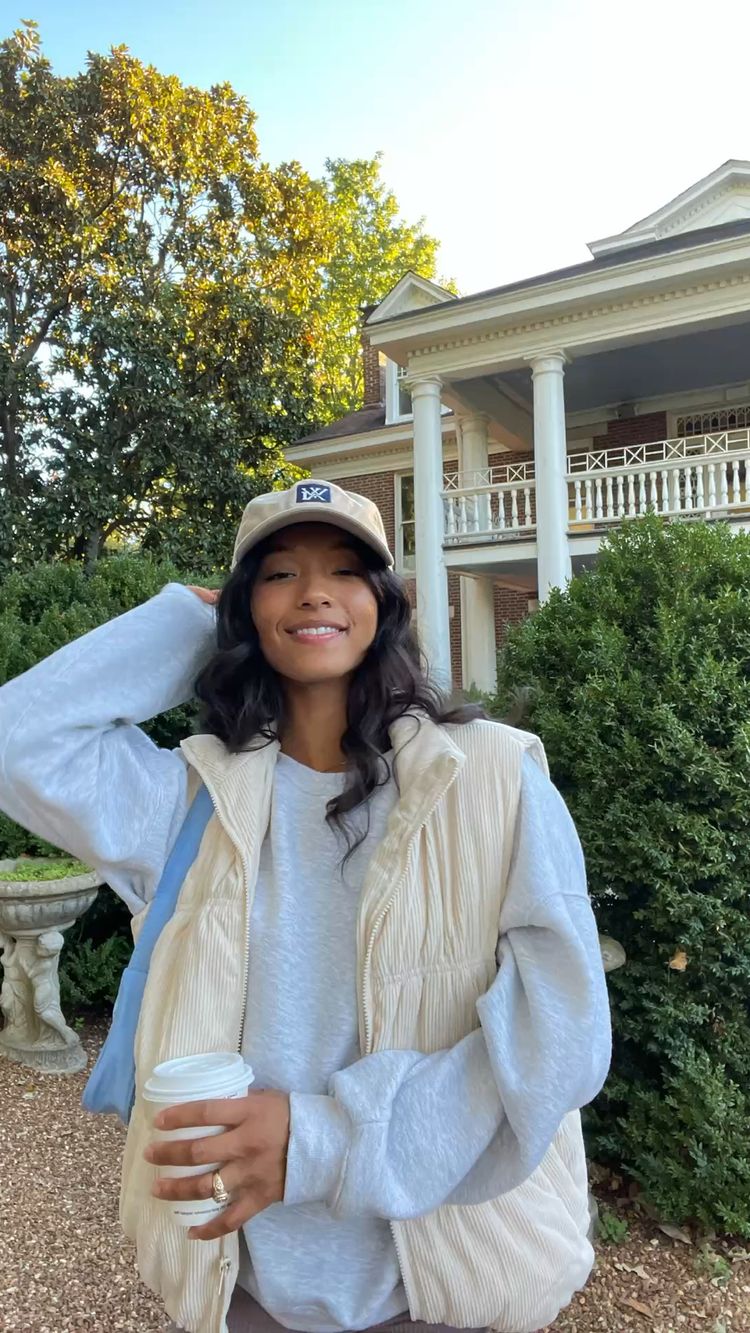 If there's one thing you'll need for your closet to look cute and stylish in the Fall, it's an oversized puffer vest, preferably in a neutral color.
With a cozy sweatshirt and coordinating hat, you'll never want to take this outfit off.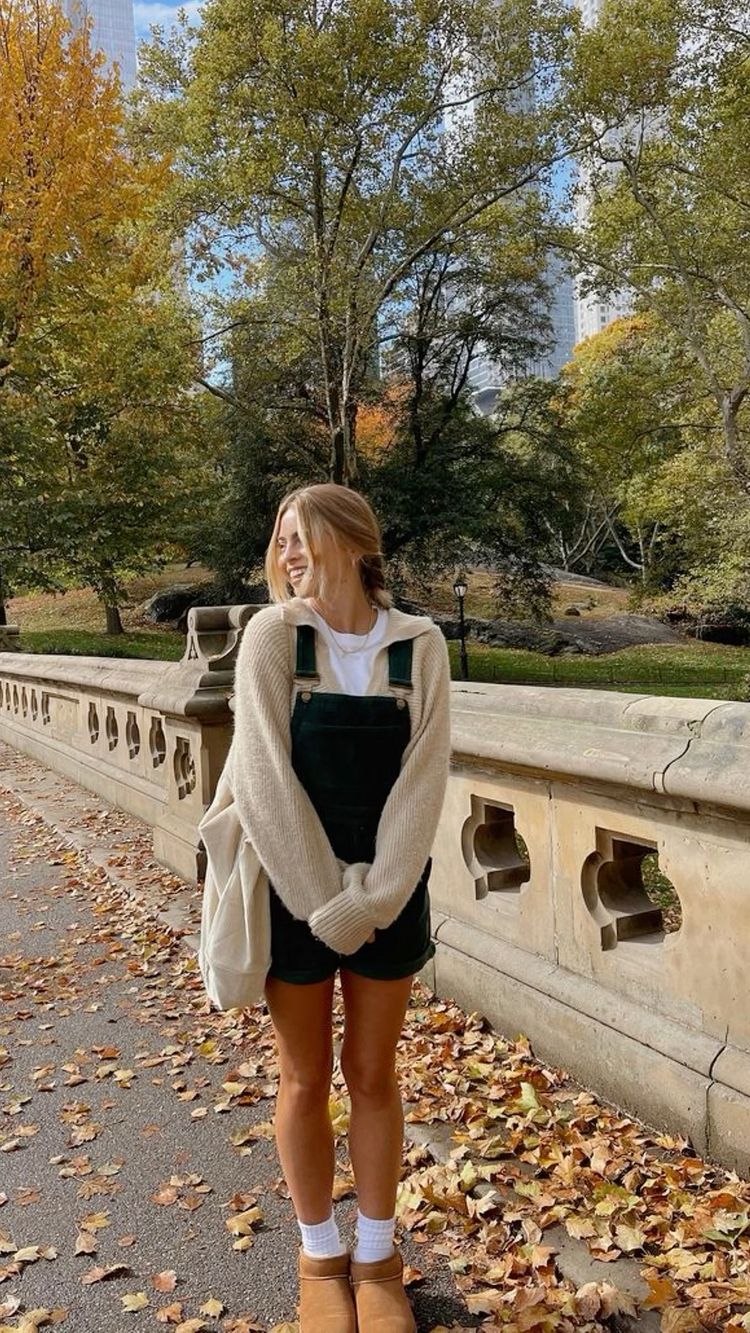 A combination we didn't know we needed until now.
The overalls and Uggs fall outfit for teen girls is an immediate YES in our book.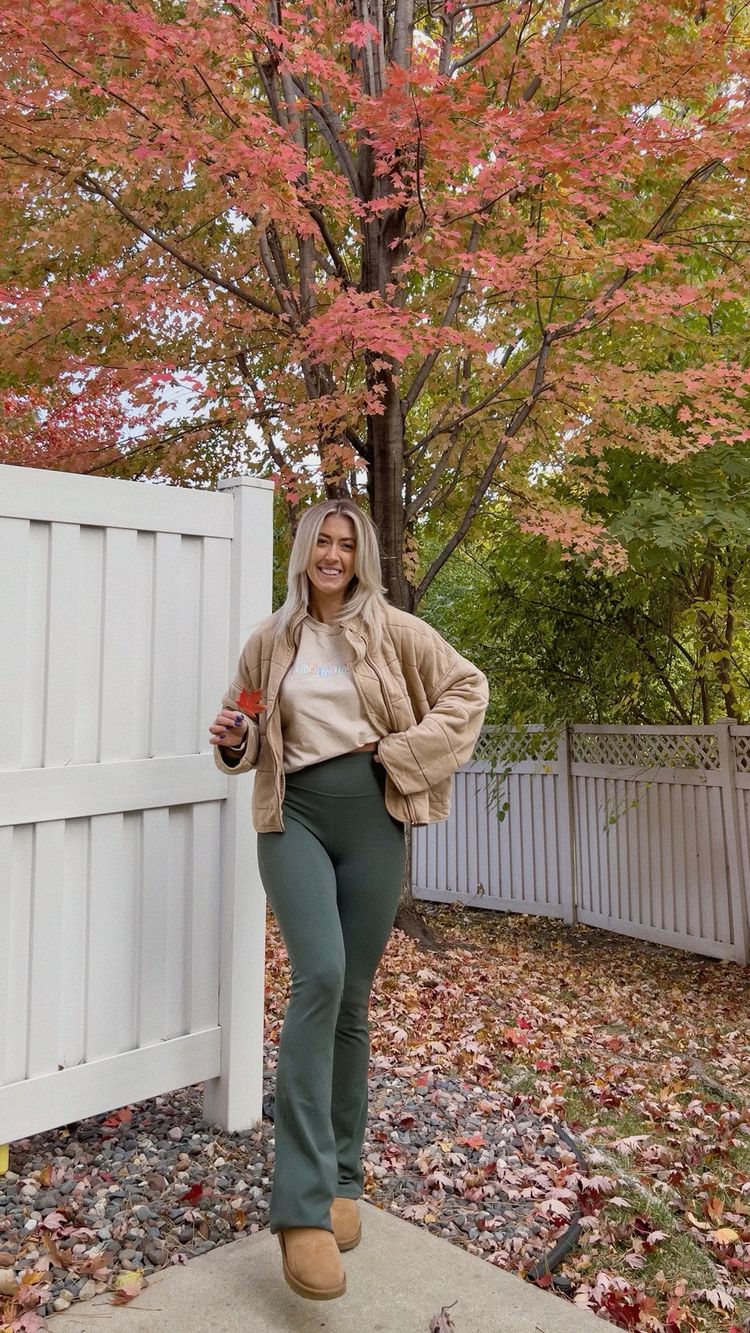 Say goodbye to boring black leggings and hello to Fall colors!
Fall colored leggings are the perfect addition to your fall outfit, especially when paired with brown and beige neutral colors.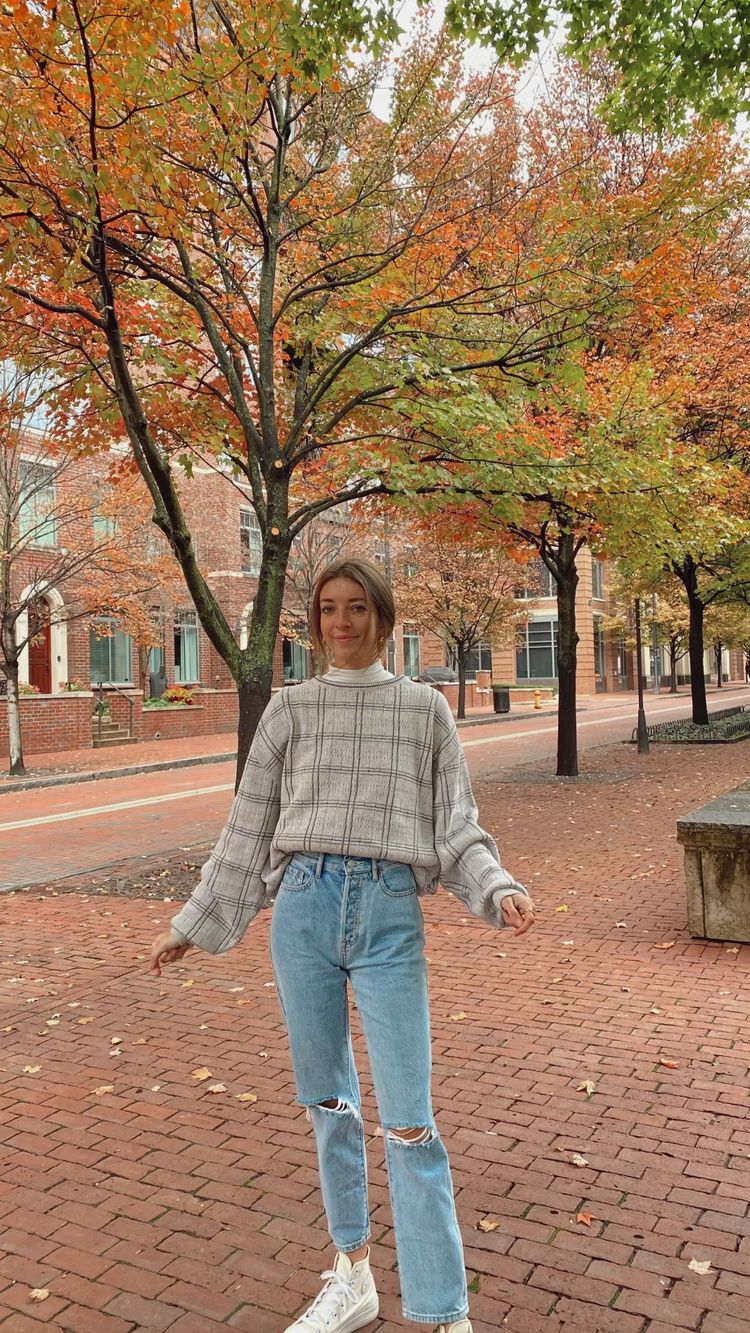 Sweaters don't have to be boring and simple, they can be bold and fun, like this checkered sweater!
Adding a printed sweater to your Fall outfit is a simple and effective way to stand out, while still looking cute and trendy.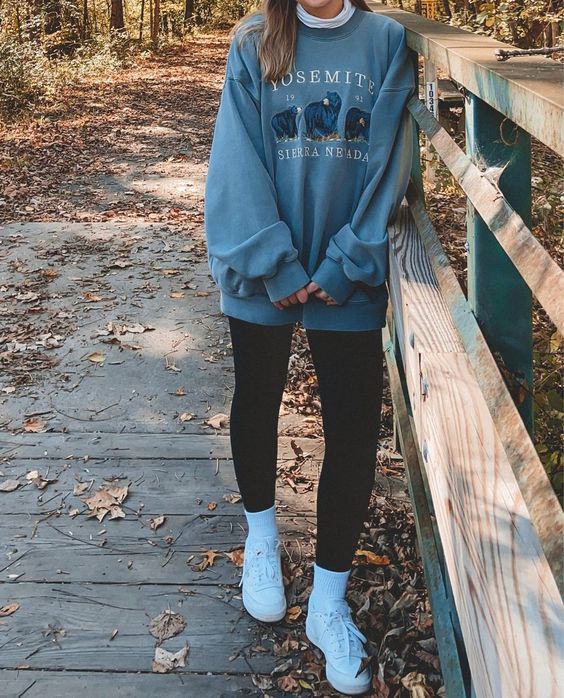 If you're looking for one of the comfiest fall outfits for teenage girls, then look no further.
The iconic thrifty sweater & leggings combination is a fan-favorite, and for a good reason.
This outfit is simple, casual, comfortable, and most of all, trendy.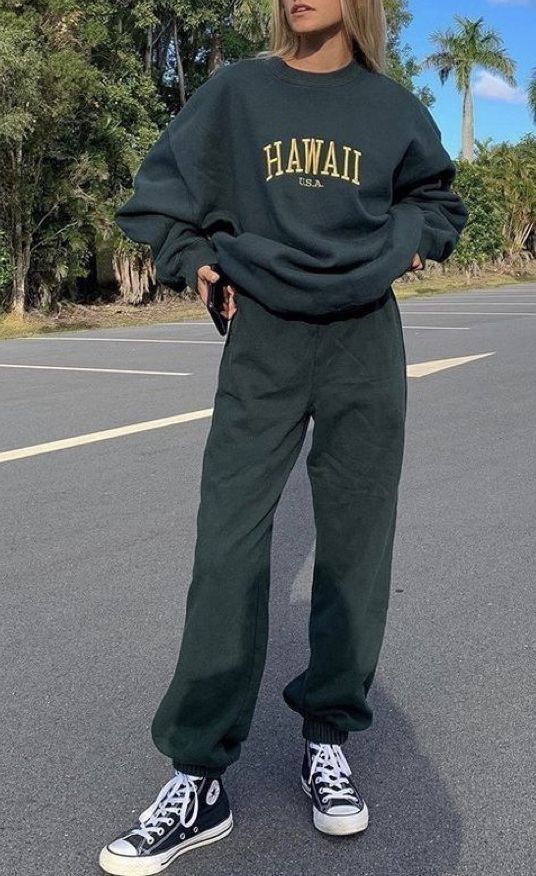 There is truly nothing we're obsessed with more than a coordinating set, especially for autumn.
This coordinating sweat set is straight from our cozy chic dreams.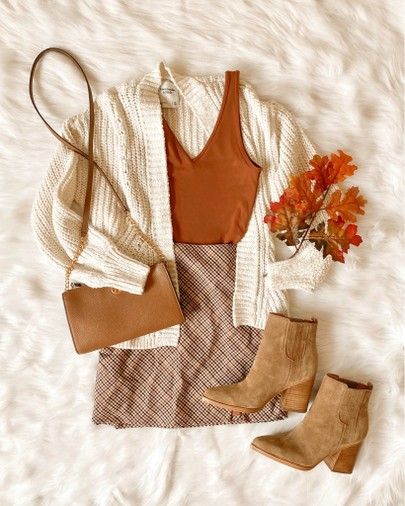 What's the perfect color for Fall you ask?
The answer is easy: orange.
This orange inspired Fall outfit should really be the first outfit inspiration in this list because it's simply the best.
An edgier twist on a feminine look, a midi skirt paired with black combat boots.
We've seen this trend become popular in 2022 and it's here to stay in the 2023 Fall season.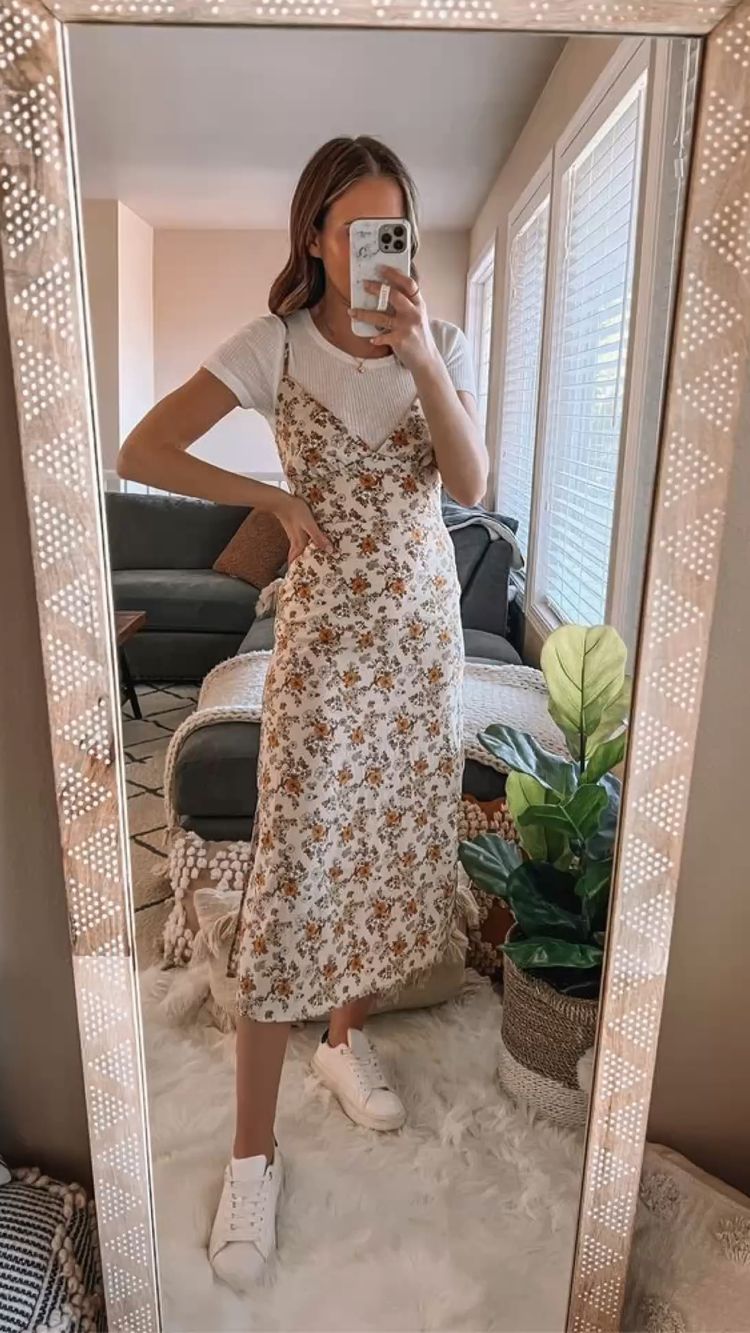 Fall is the season for layers, so why not keep that floral summer dress going in the cooler weather than with a bit of layering?
Whether you're adding it on top of a short sleeve or long sleeve, you can't go wrong with this look.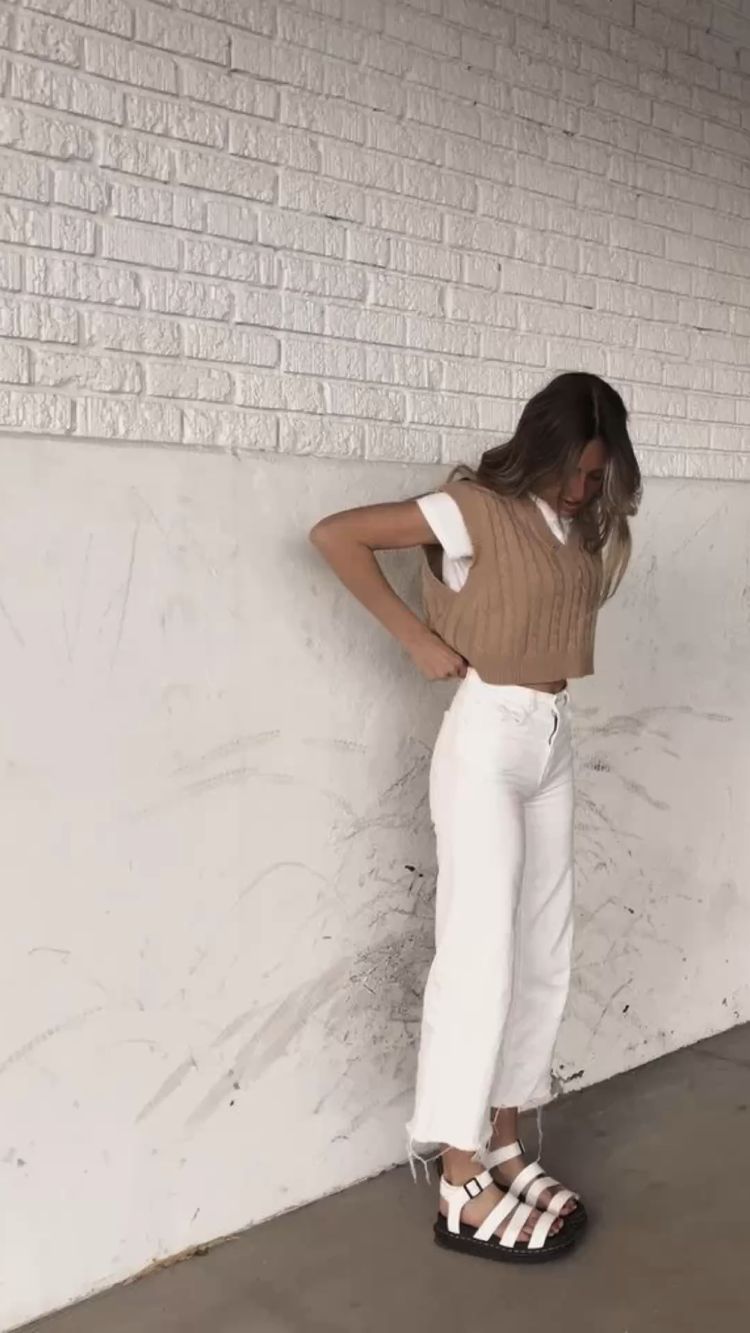 There is something so perfect about a sweater vest in fall, and this outfit is giving everything you could want it to.
This brown cropped sweater vest paired with white creates one of the more modern fall outfits for teenage girls for the back to school season.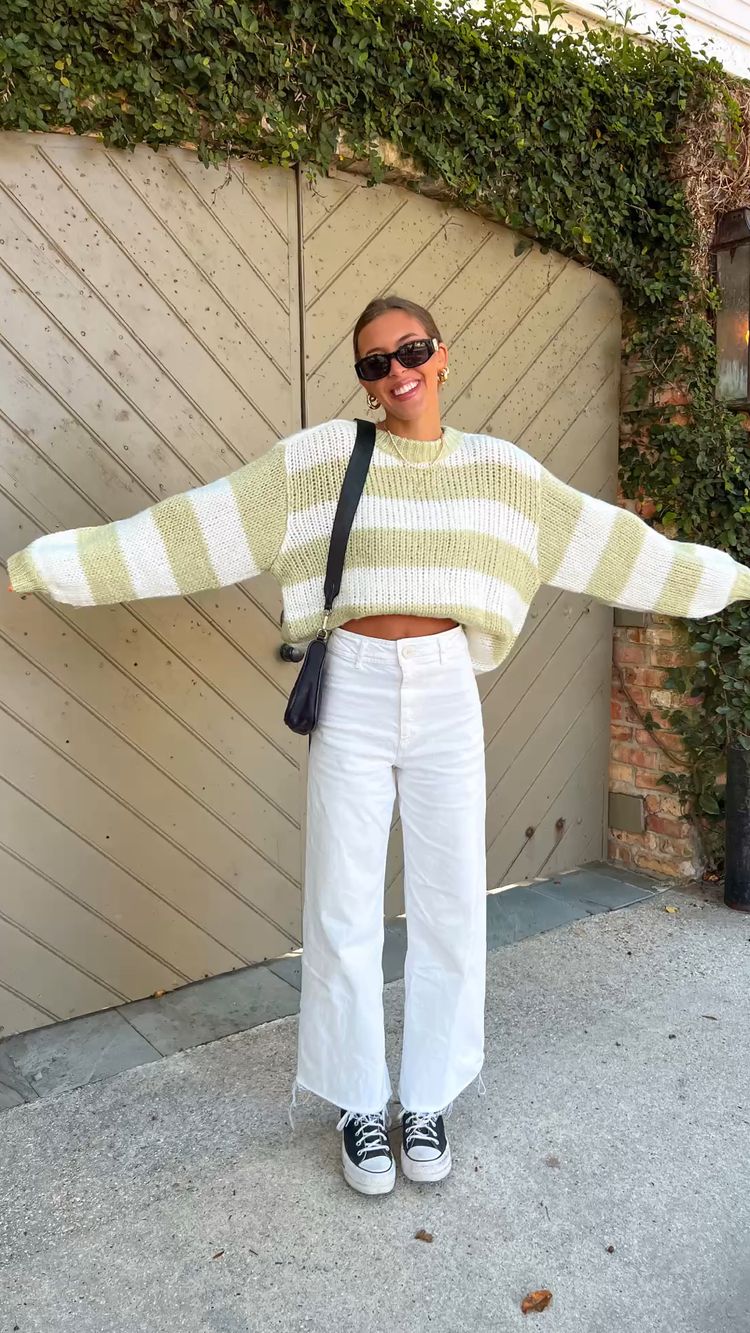 If you didn't know already, now you know that a color block sweater is a Fall season staple.
Look out for the colorblock sweaters next time you go shopping because this season, they're going to be super popular.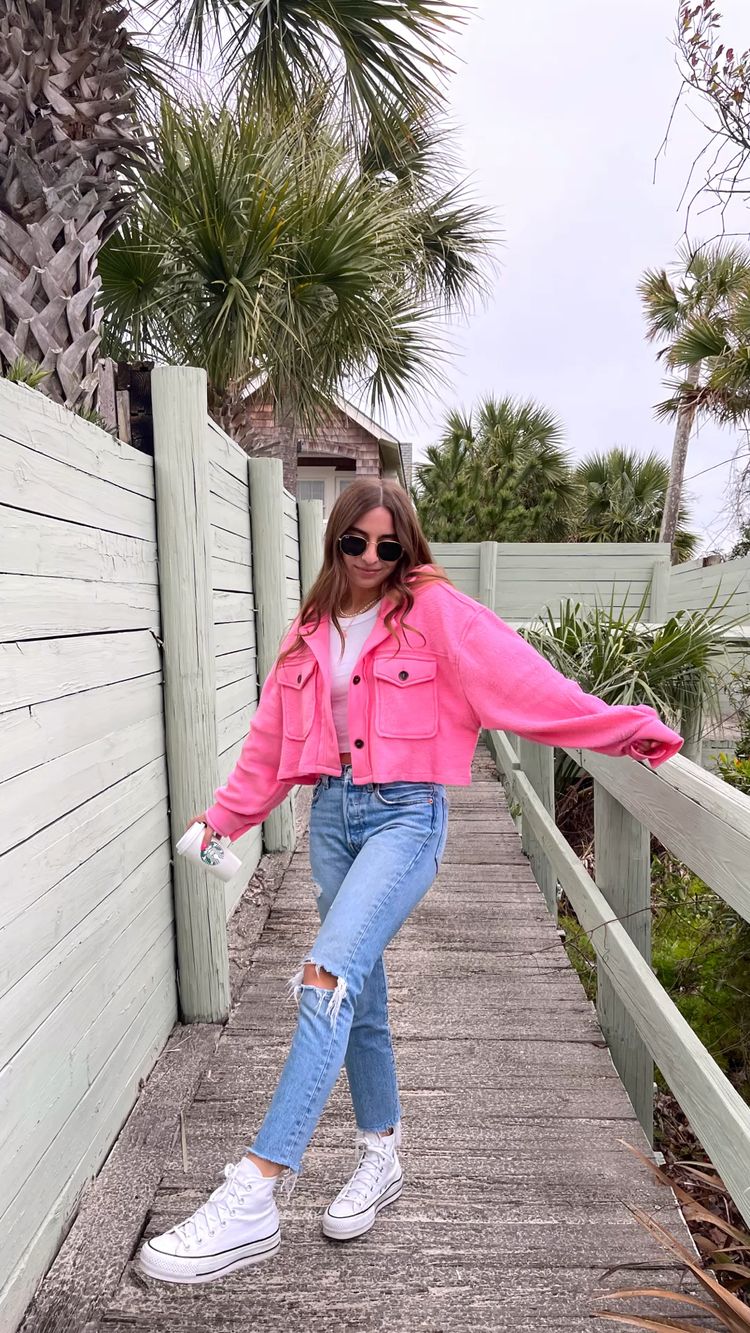 Barbie may be the movie of the Summer, but the color will live long throughout 2023.
This pink fleece jacket is a perfect example of how to channel your inner Barbie girl in Fall.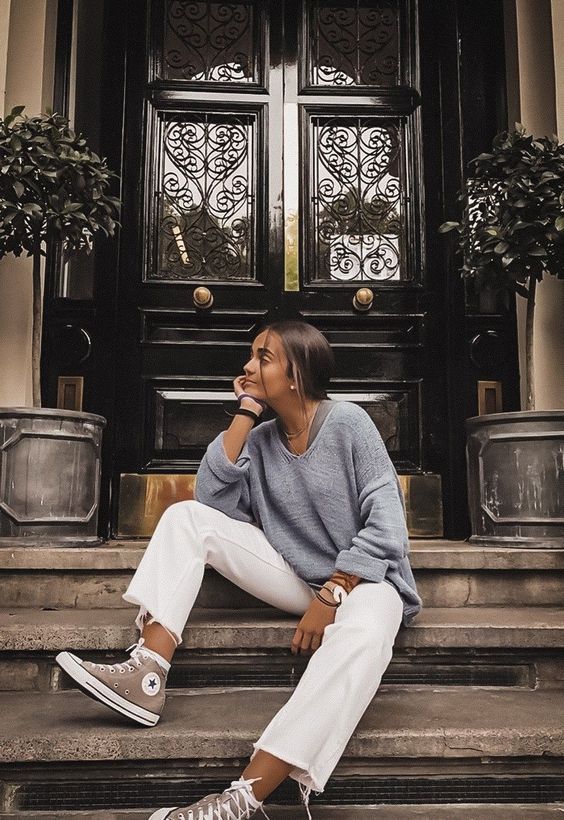 Feeling a bit gray?
Sometimes you just need to throw on a comfy gray sweater to get through the gloomy Fall day.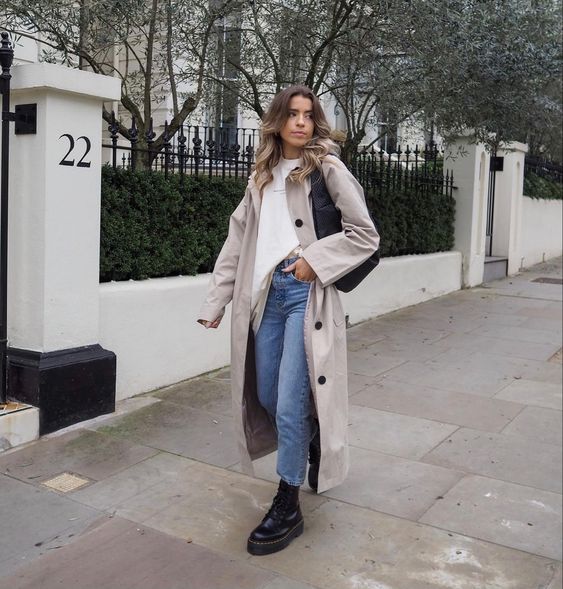 An elevated staple piece that will bring your closet from simple to stunning is the super popular trench coat.
A trench coat can be layered on top of any look to make for one of the more perfect fall outfits for teenage girls.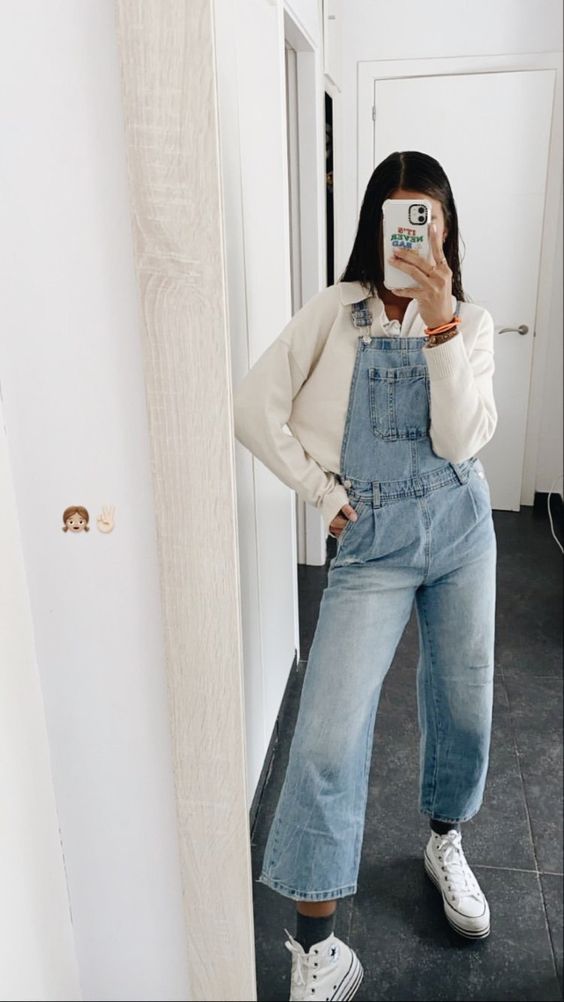 One of the best parts about wearing overalls is that it makes it so easy to get dressed for your day.
Running late to school and need a last minute look?
Just throw on a pair of denim overalls on top of a sweat and you're ready to go.
Wide leg pants have become one of the most popular pants for teen girls in 2023.
We're especially loving them in white for the Fall.
And yes, you can wear white after labor day!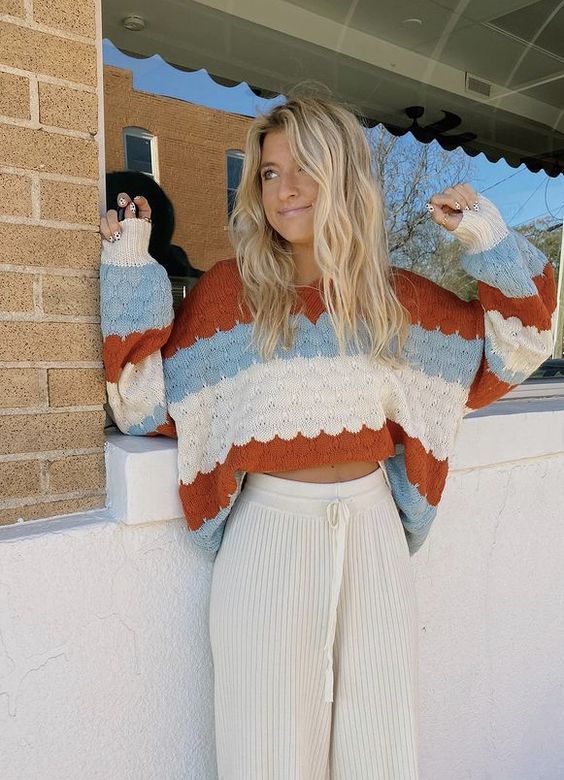 There's nothing more comfy and cozy than a knit set for Fall.
A knit set is a favorite for teen girls looking for a cute lounge outfit to rock during the weekend.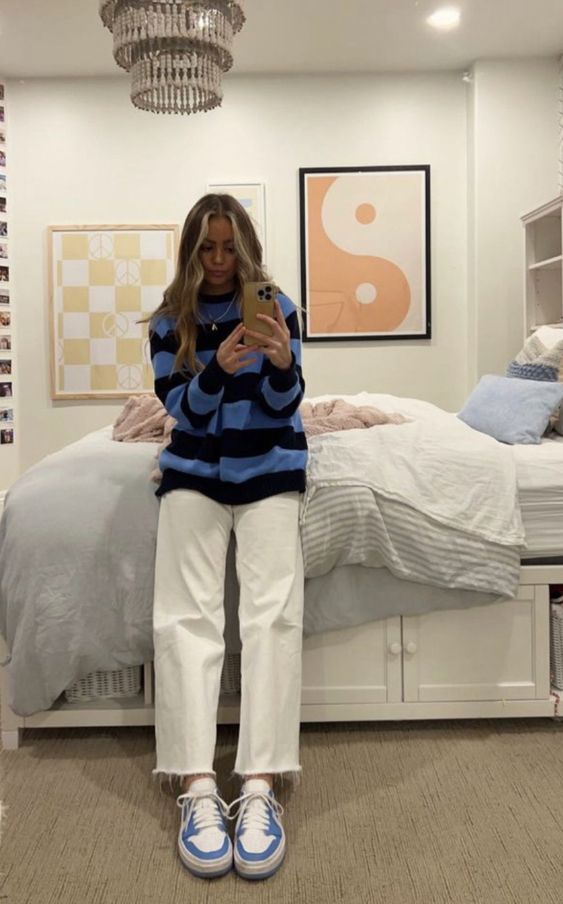 The best time to wear a striped sweater is anytime… in Fall.
The coordination on this Fall outfit for teen girls is textbook perfection, so you're going to want to take notes and rock this too.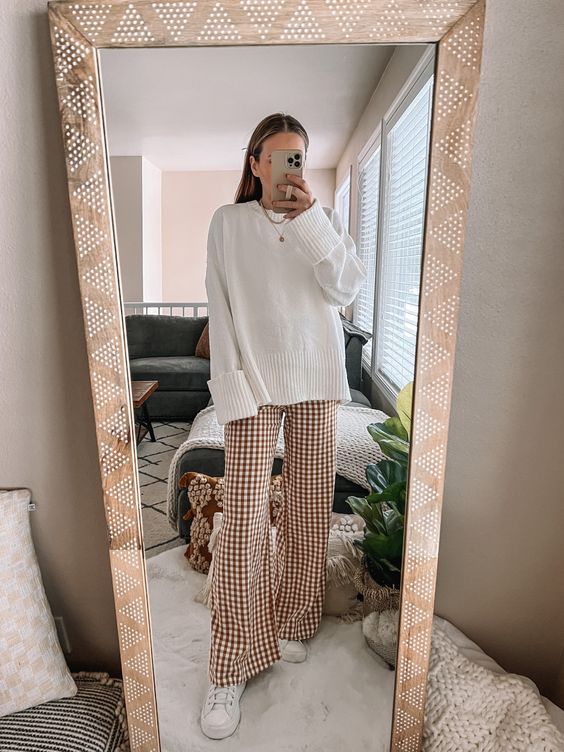 Another great pattern for fall is Gingham!
Gingham is simple, cute, and super popular in the Fall season.
Whether you're rocking it on pants or a dress, you won't want to miss out on the gingham trend.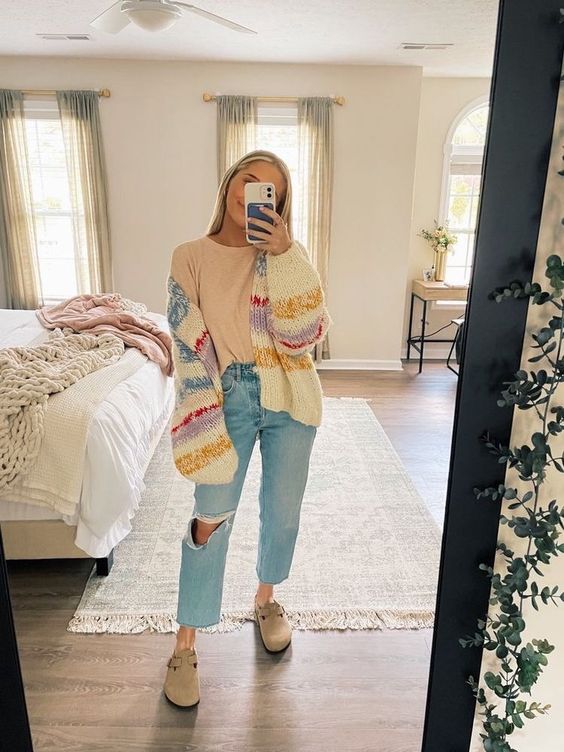 Every outfit looks good with a pair of fresh Birkenstocks.
These will be your best friends in Fall, guaranteed.
Hopefully you've found your favorite outfit for fall after reading this post!
If you have any comments, questions, or suggestions leave them down below. Thanks for reading!