Want some summer outfit inspiration for high school? Here are 20 stylish summer outfits for teenage girls that are actually practical!
We've gathered some of the trendiest styles that girls are wearing lately, so you can copy them for your day-to-day apparel.
From casual to fancy outfits, you'll be sure to find something that matches your style!
Want more outfit ideas? Check out these posts:
Let's get into the outfits!
Colorful Crop Top & Jeans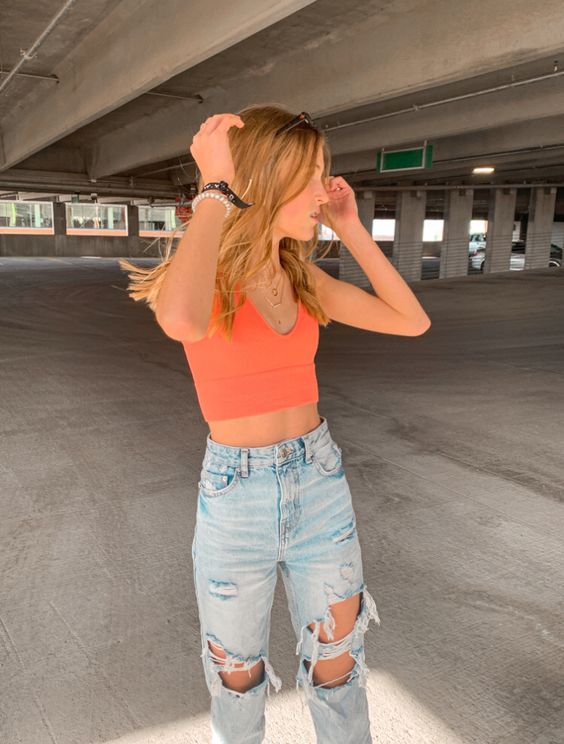 The cutest summer outfits for teenage girls should be filled with bright and fun colors and easy to wear clothes.
This outfit has all of that with a trendy colorful crop top and a pair of easy-to-wear popular jeans.
Floral Skirt Set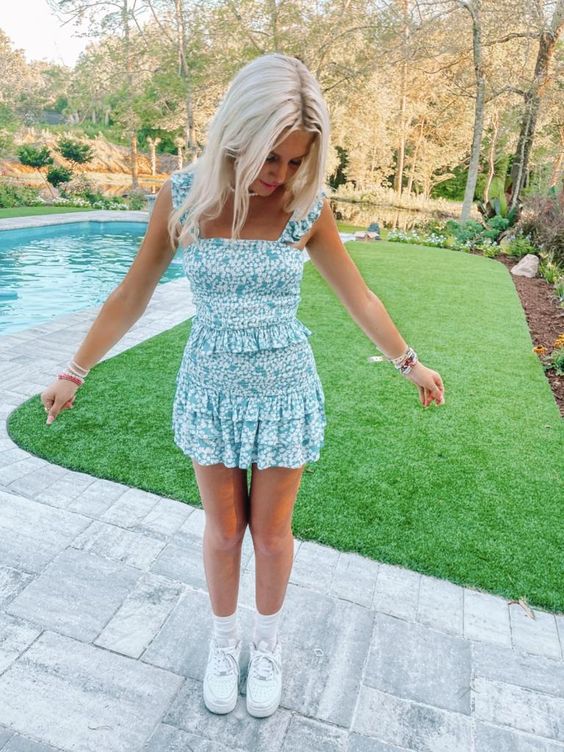 Skirt sets are a trendy and cute way to easily elevate your summer outfit.
This floral skirt set is perfect for summer and can be dressed up or down depending on your shoes.
Ruched Tube Top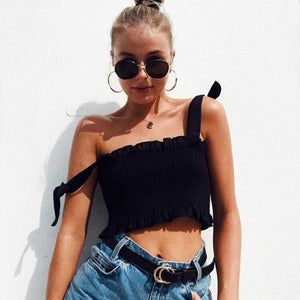 Ruched tube tops are an easy go-to for a cute and simple summer outfit.
We're loving how the jeans work perfectly with the black tube top and how the belt works so well with the rest of the outfit.
Floral Dress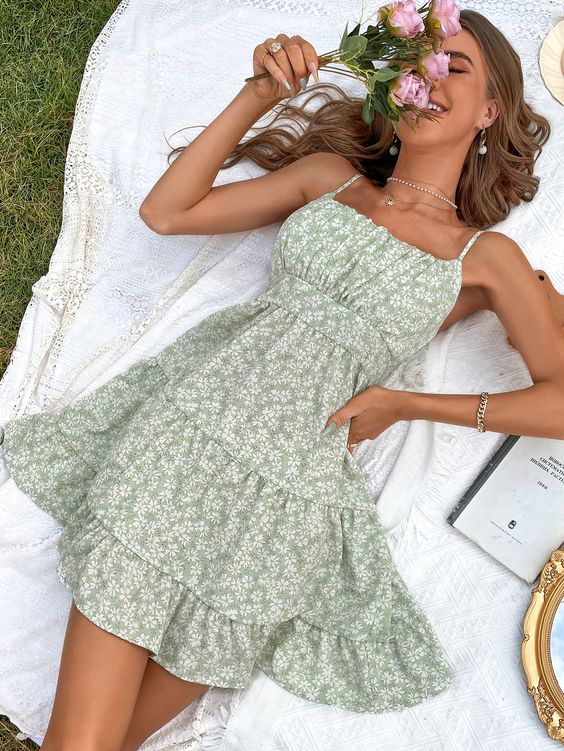 If there's one outfit you can repeat all summer long, it's a simple floral dress.
A floral dress is a modern summer staple for all high school girls.
Crop Top & Jean Shorts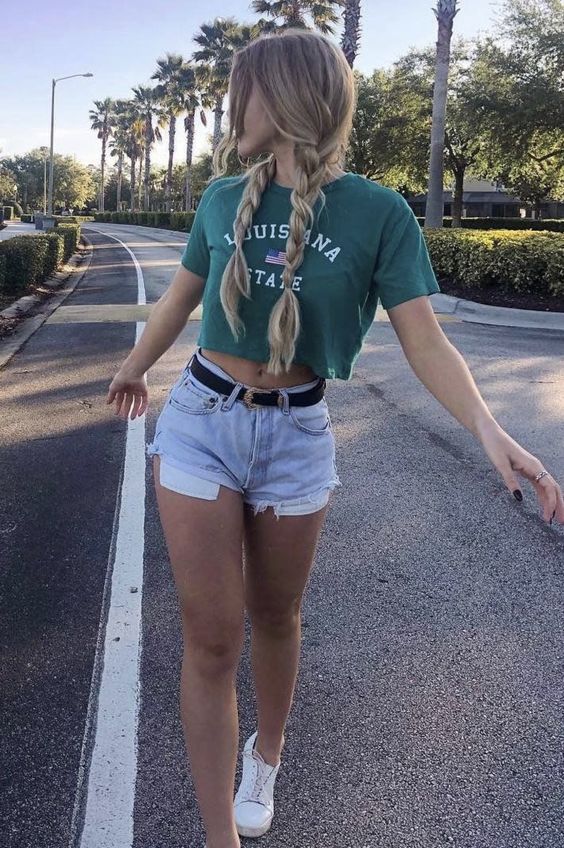 Crop tops & jean shorts are summer staples that all girls need to have when the warmer weather comes around.
This outfit is cute, casual, trendy, and one of our personal favorites for summer.
Short Summer Overalls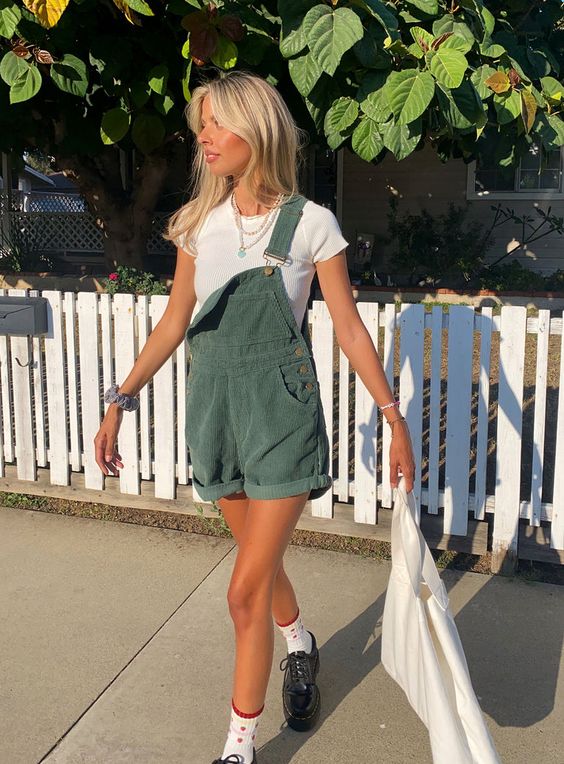 One of the best summer outfits for teen girls has to be one with short denim overalls.
Overalls are so cute and super easy to wear.
You can dress them up or down depending on how you style them.
White Biker Shorts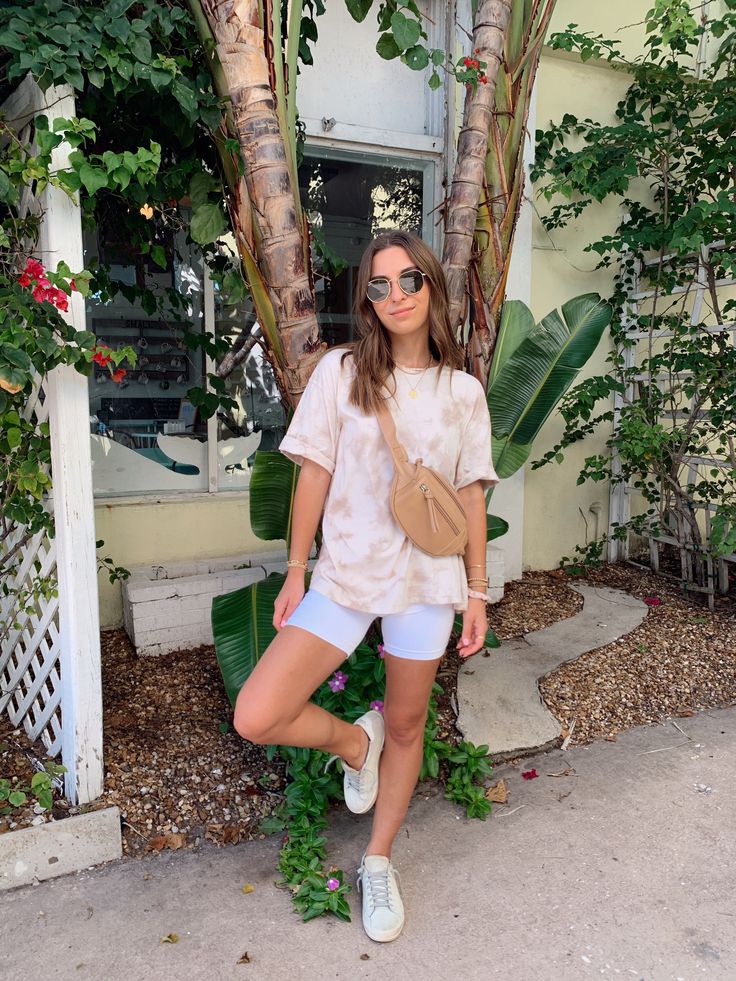 White biker shorts might be daunting to wear at first, but once you pair them with a coordinating oversized tee, you'll be so glad you wore them!
This is a great casual look for school or running around town with your friends.
Denim Skirt
Denim skirts have to be one of our favorite pieces of clothing for the summer.
They are so versatile and can be worn with practically anything, but we prefer them with a cool graphic-tee and a pair of our favorite sneakers.
Green Blouse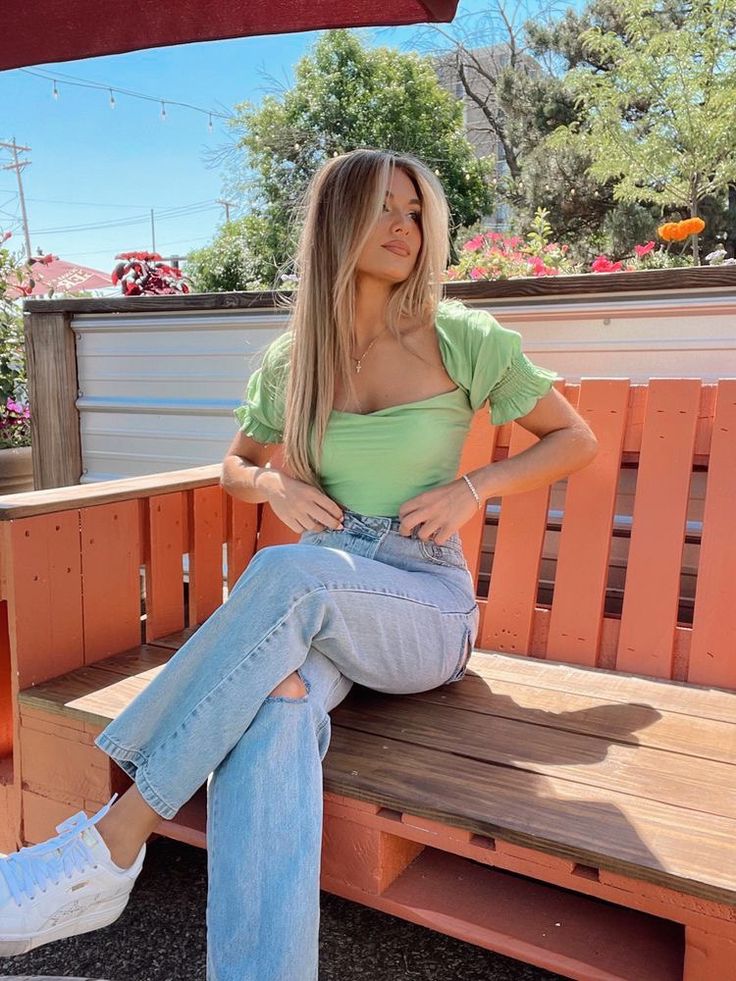 2023 is the year of green so what would summer be without a trendy green crop top?
A green blouse will be a staple in your summer wardrobe, especially when paired with your favorite dad jeans.
Racerback Tank Tops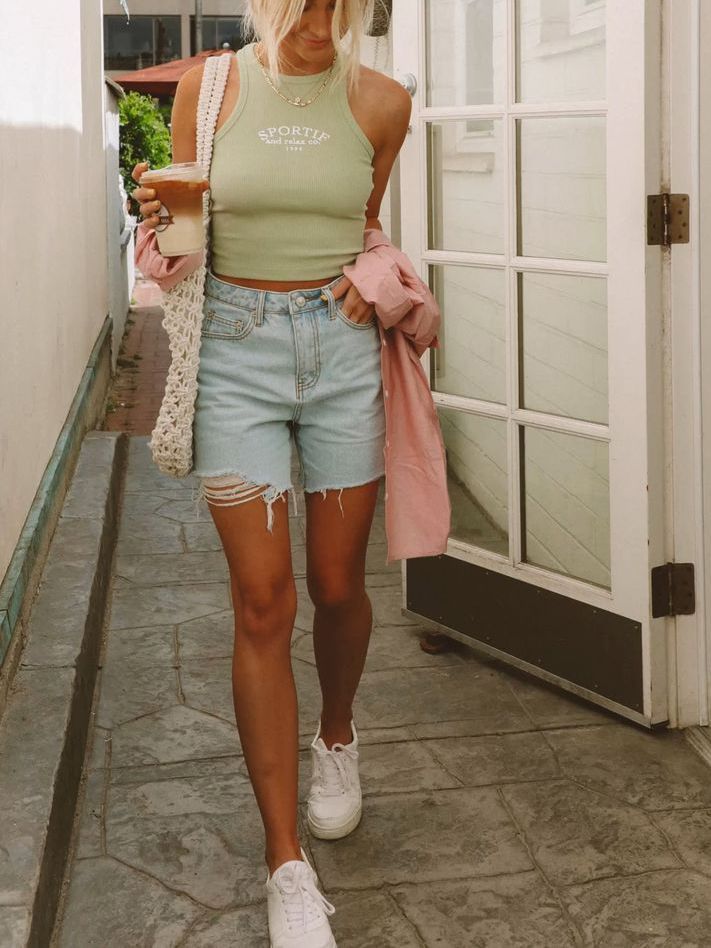 We've seen racerback ribbed tank tops take over the fashion world in 2023, and they're just getting more and more popular.
Racerback tank tops are a great casual addition to any summer outfit.
All White Outfit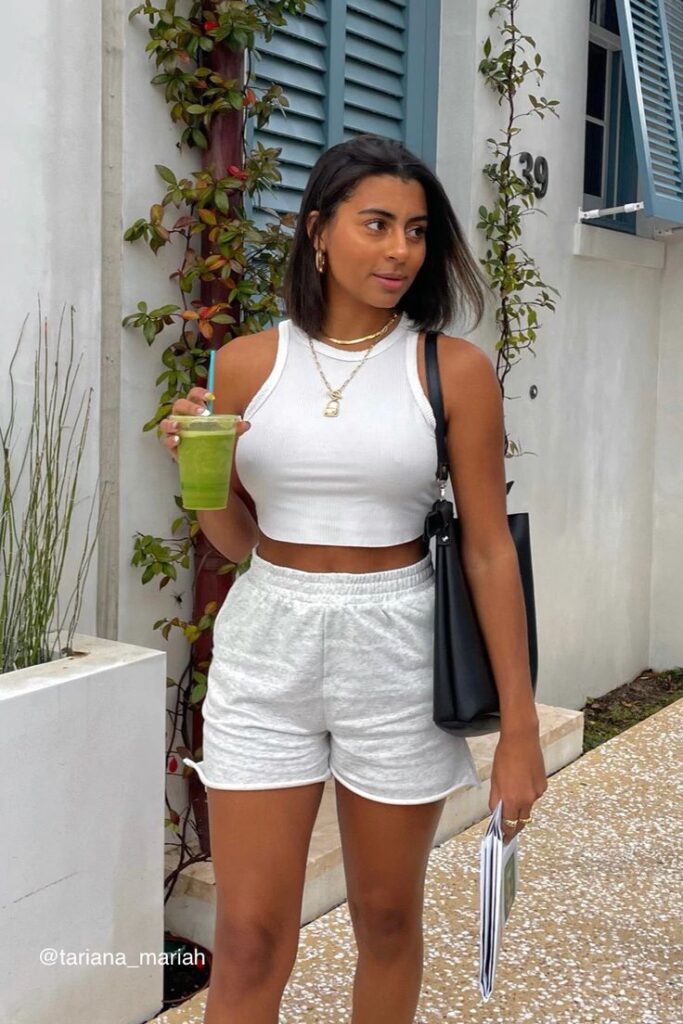 As the old saying goes, you can't wear white after Labor Day, so make sure to wear it all summer long.
We love the look of an all white outfit for summer, it's truly *chef's kiss* perfect.
Oversized Linen Button Down
If you're looking for a simple, casual, and easy outfit for summer, then get yourself an oversized linen button down.
Linen button downs go well with everything and they're easy to just throw on and go.
Black Denim Shorts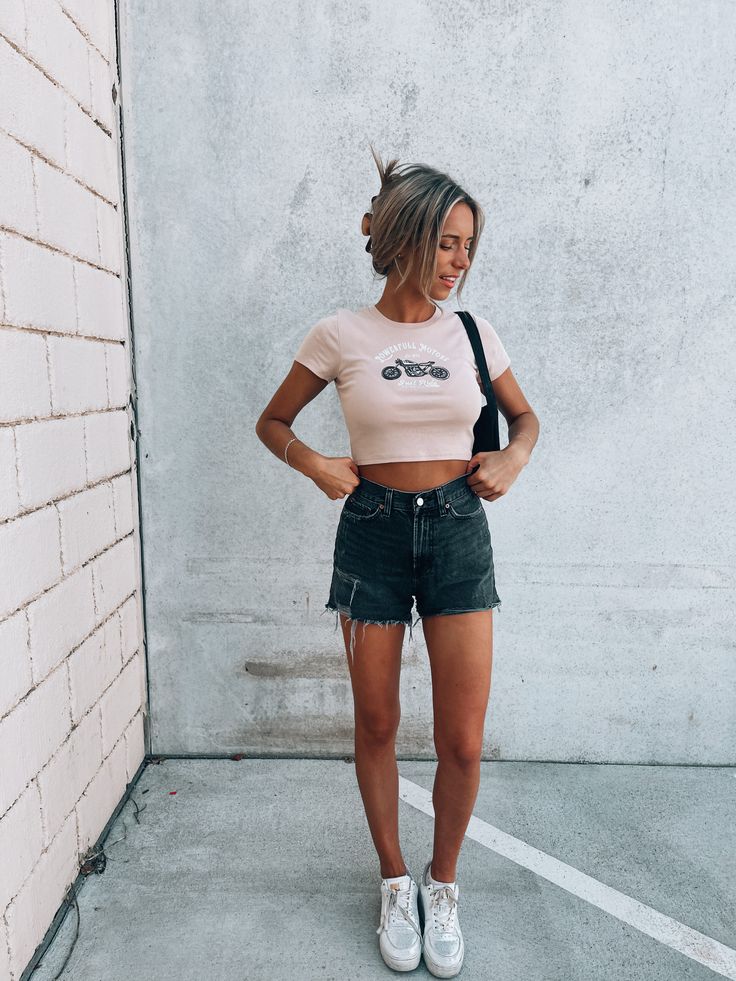 If you don't already have a pair of black denim shorts, then what are you doing?
Black denim shorts might be one of the most versatile clothing items during the summer since they can be worn with any color.
Full Length Denim Overalls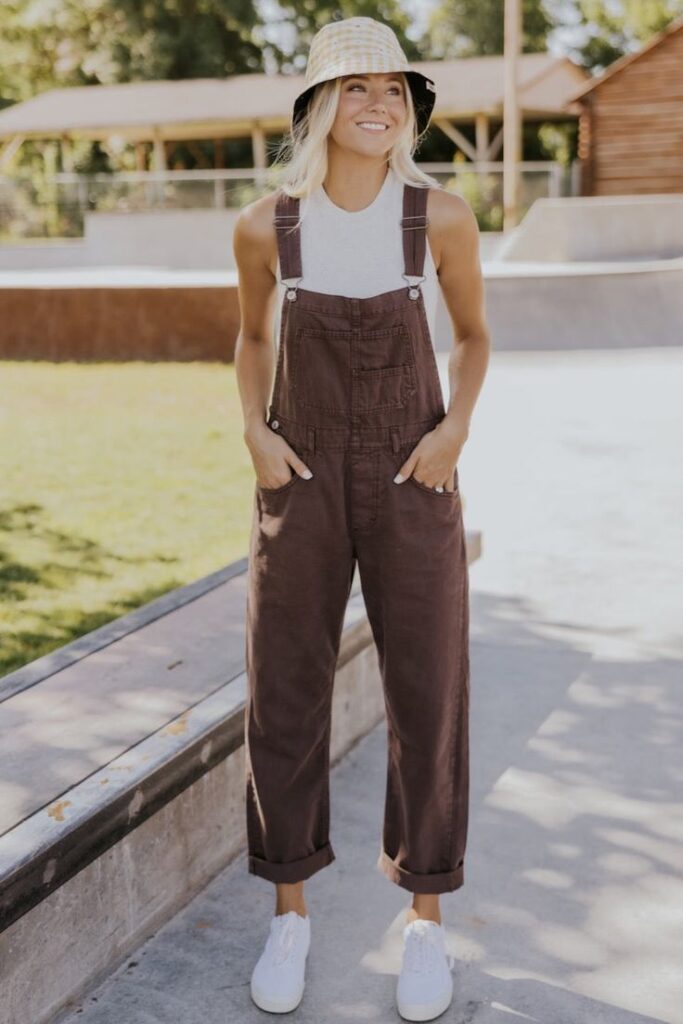 If you're not a fan of short overalls, try a full length-pair.
This pair of overalls from Amazon is super trendy on social media and from what we can tell, well worth the price!
Crochet Tank Top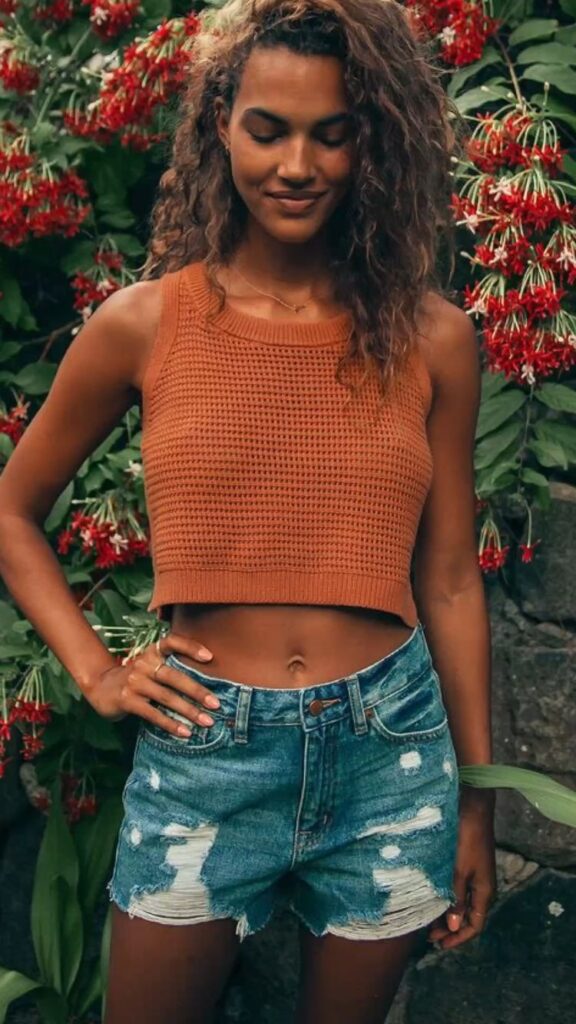 Channel your inner beach bum and surfer girl with this cute and colorful crochet tank top.
This lightweight tank top is simple, casual, but super cute, especially when paired with ripped denim shorts.
Floral Frill Skirt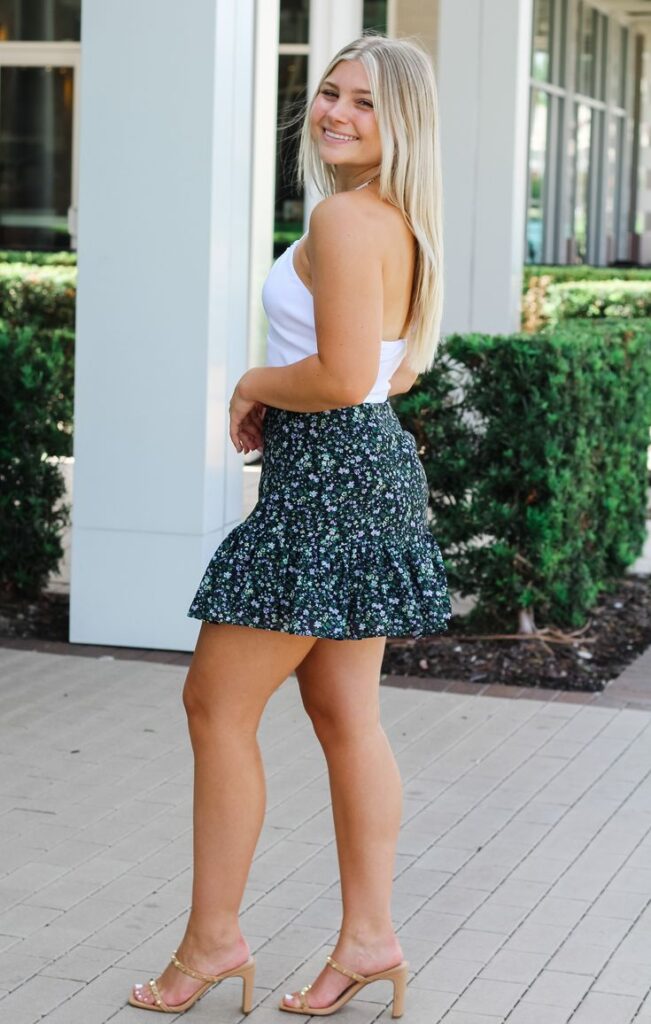 One of our favorite summer outfits for high school girls will always include a floral frill skirt.
These skirts are so cute and trendy for teen girls and will always look good, no matter how you style it!
Linen Coverup Set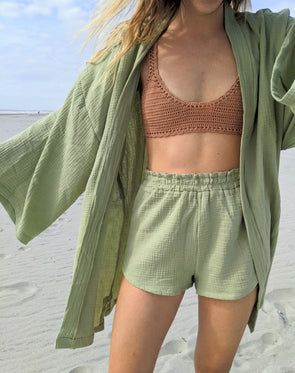 Whether you're spending the day on the beach or hanging out with friends, you'll love this outfit.
A linen coverup set is such a great outfit for any teen girl looking to elevate their style, but still be comfy.
Oversized Sweater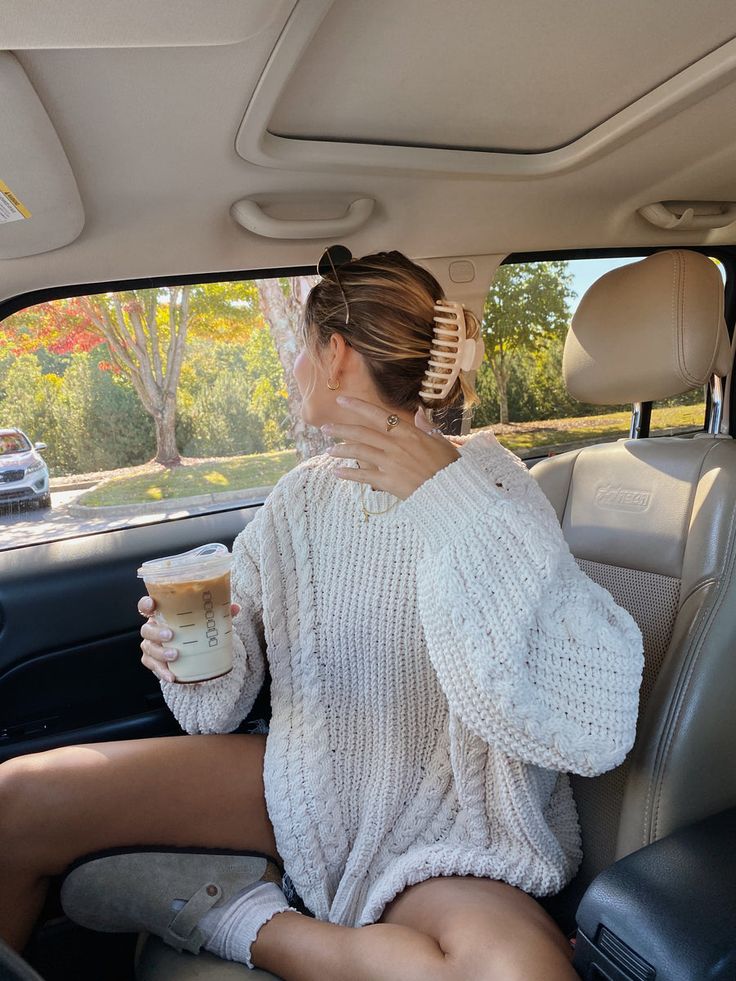 We have been loving the modern cool-girl trend of oversized sweaters, denim shorts, and Birkenstocks.
This has been an outfit we've been seeing all over TikTok and although it's simple, it's so cute.
Checkered Dress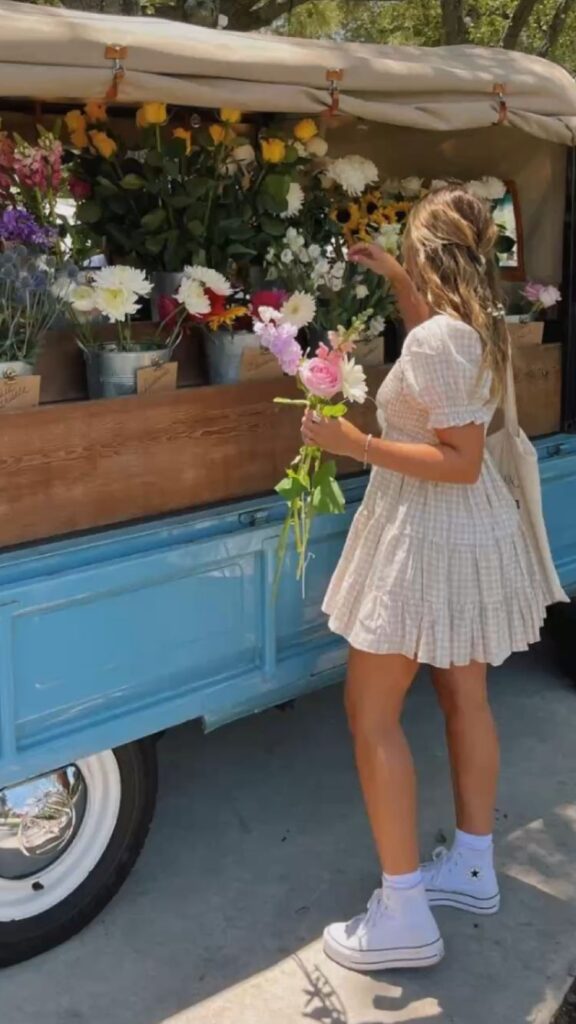 There is nothing better than a picnic inspired checkered dress on a warm summer day. It's one of the best summer outfits for teenage girls in 2023!
We recommend pairing this dress with high-top converse and a few dainty pieces of jewelry.
Overall Dress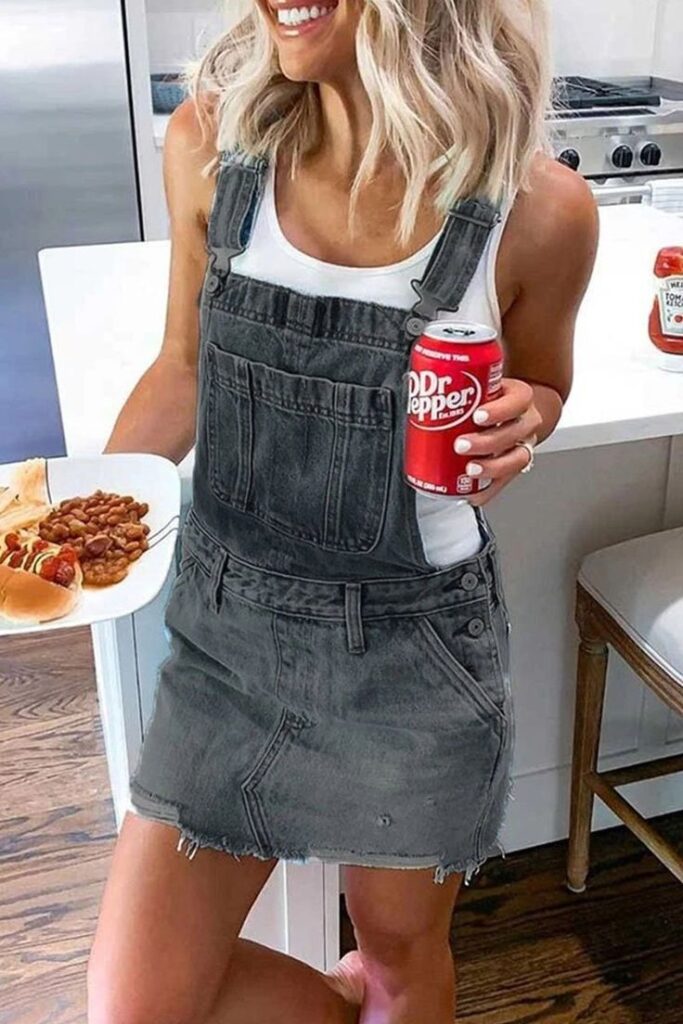 If you love the look of overalls but don't like wearing shorts, try going for an overall dress!
An overall dress is lightweight, easy to style, and much more flattering on all body types than traditional overalls.
Checkered Short Set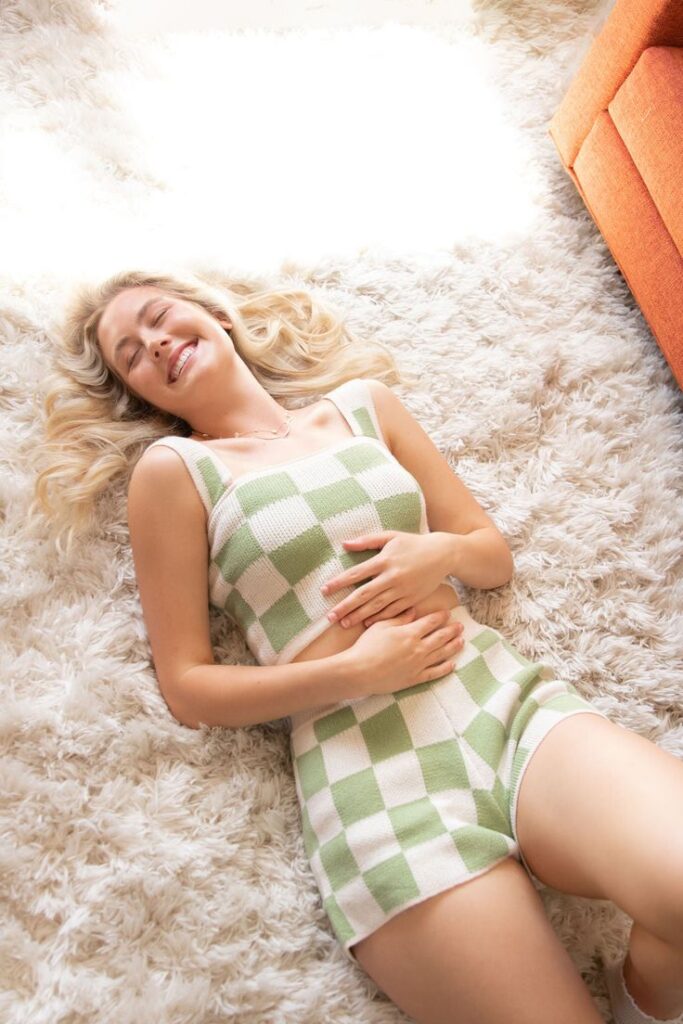 We have been loving all things checkered in 2023, and this set is to-die for!
This comfy and cozy checkered set is practically calling your name for all those summer sleepovers with your girlfriends.
White Eyelet Blouse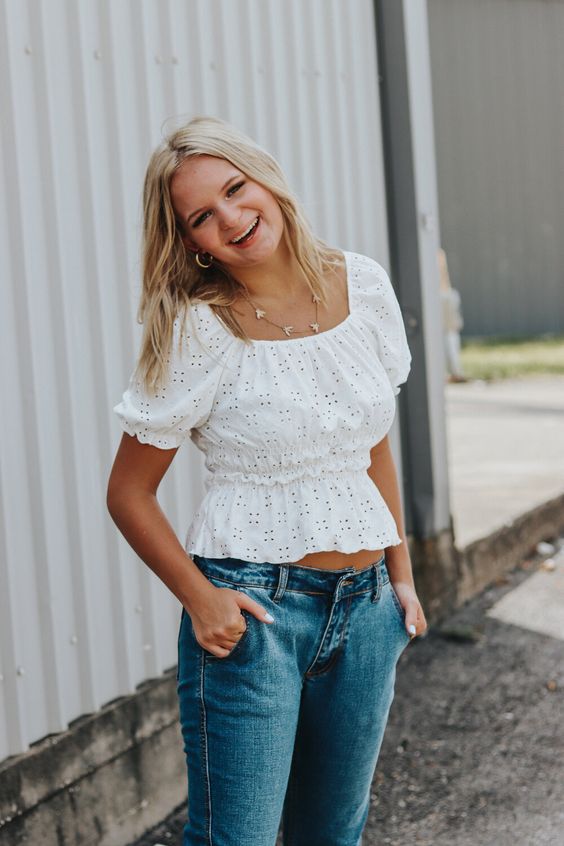 If you're looking for a cute white top but want to take it up a notch, try going for a white eyelet blouse instead.
The eyelet details on this blouse create a more elevated and modern look without having to try too hard.
Flared Jeans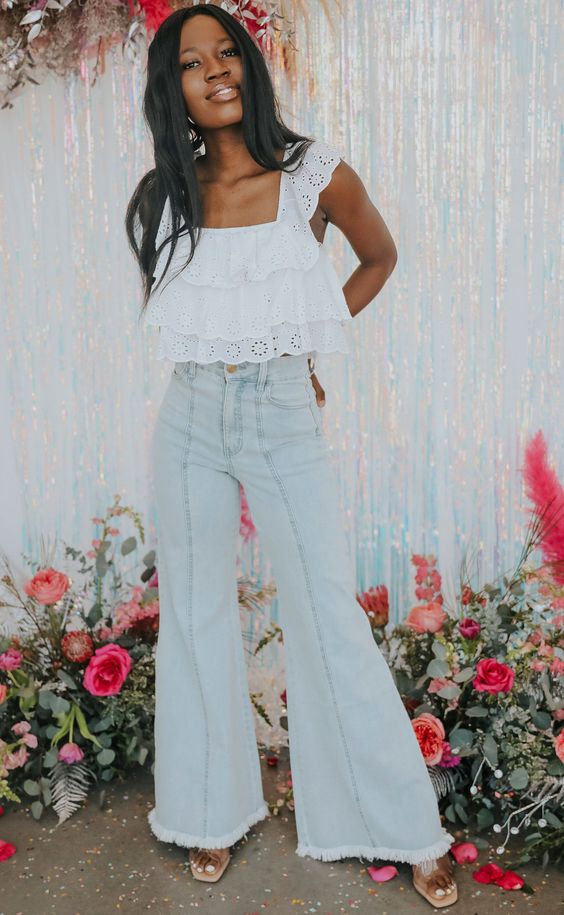 The 70's called and they want their jeans back.
Channel your inner 70's hippie with a pair of light blue flared jeans that you'll be wanting to wear all Summer long.
Floral Crop Top Set
If there is one thing we know to be a fact, it's that floral is the print of the summer.
So stock up on all things floral and don't forget a cute floral crop top.
Pink Romper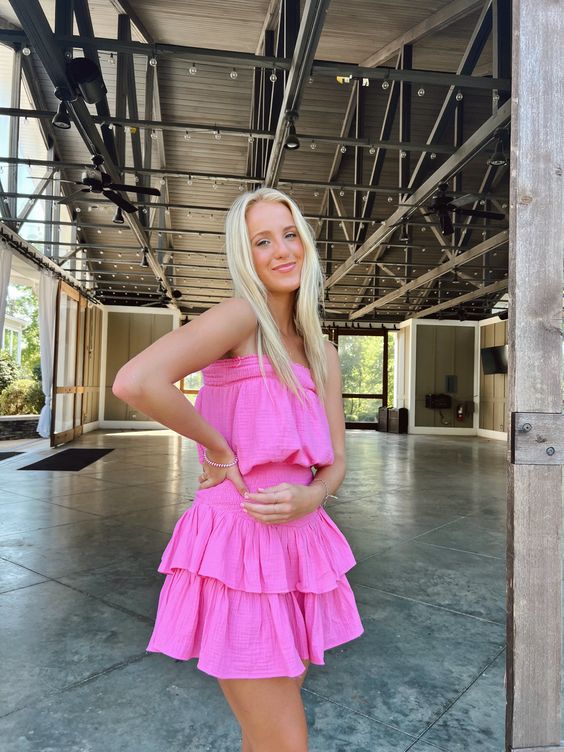 Get into your Barbie girl mindset with this hot pink romper.
We love how colorful and vibrant this romper is and it makes for the perfect photo-worthy summer outfit for any high school girl.
Hopefully these 20 cute summer outfits for teenage girls gave you some inspiration for what to wear in high school.
Which outfit was your favorite?
If you have any comments, questions, or suggestions leave them down below. Thanks for reading!