Don't want to wear a dress to graduation and want a jumpsuit instead? You'll love these 25 cute graduation jumpsuit ideas in 2023!
From white jumpsuits, jumpsuit rompers, and formal options, you'll be sure to find an idea that fits your style.
Plus, we've included ideas for jumpsuits with sleeves and without sleeves so you can feel comfy in any graduation climate!
Want more graduation inspiration? Check out our favorite posts:
Let's dive in!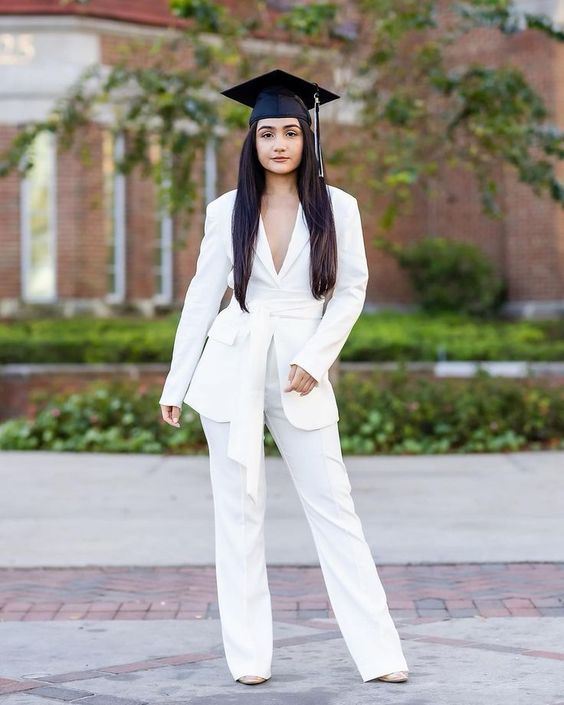 If you're asking yourself, "can I wear a jumpsuit to graduation?" The answer is YES!
Take this white blazer jumpsuit for example. This look is a 10/10 for graduation.
In fact, we want this in our closet for all formal occasions.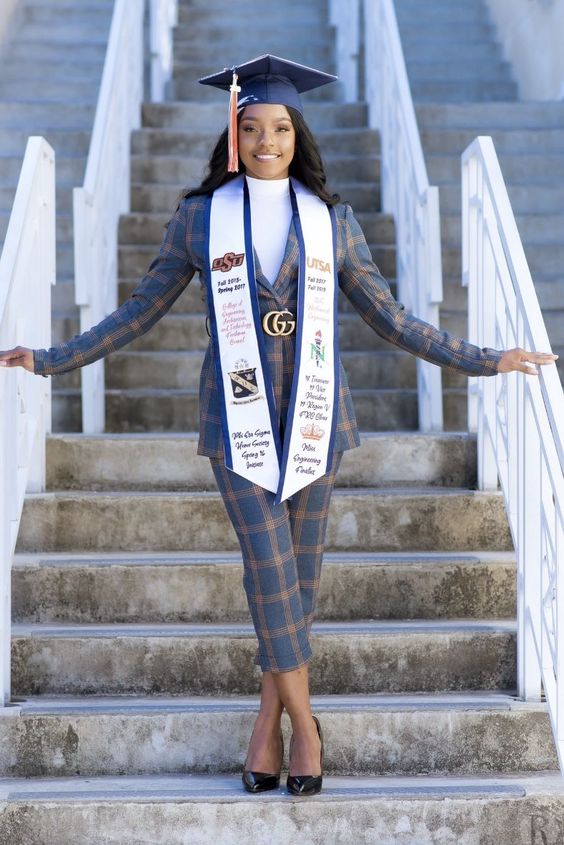 Graduation jumpsuits can come in all types of colors and styles, but this plaid one is easily one of the best graduation jumpsuit ideas out there!
We love the way it grabs your attention without being too loud or out there.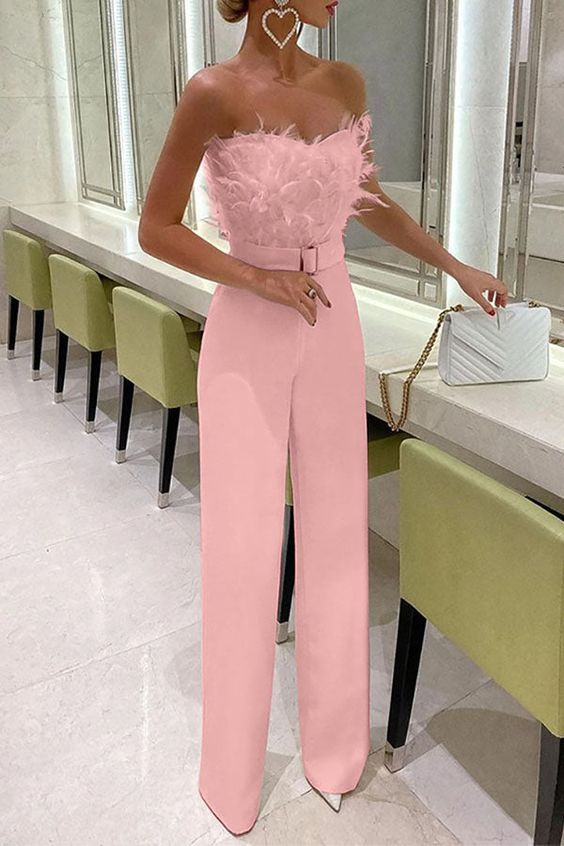 Feathers are a girl's best friend in 2023, according to social media.
This sleeveless baby pink feather jumpsuit is an iconic graduation outfit idea for girls.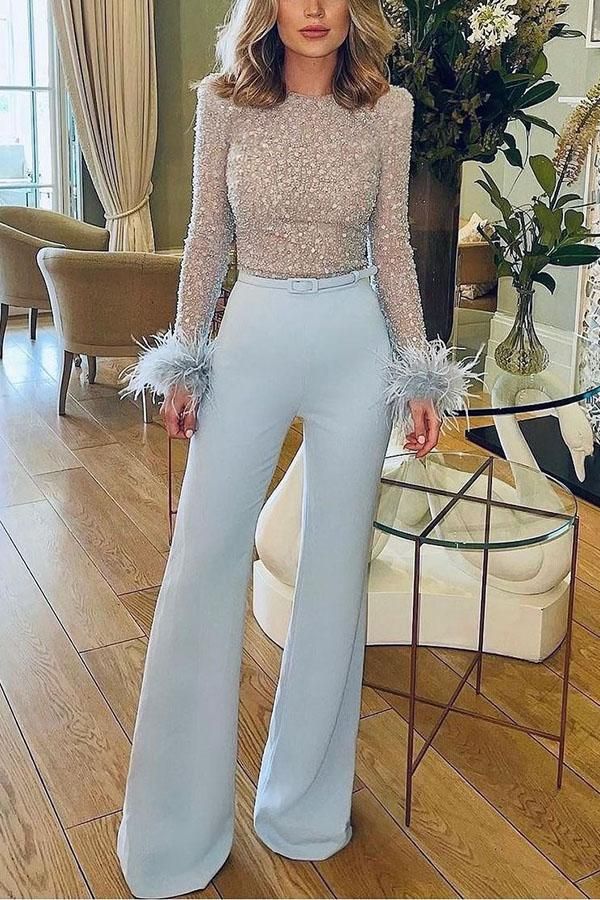 What's better than a jumpsuit with feathers? One with feathers and rhinestones!
This gorgeous jumpsuit for graduation will look incredible in all of your grad photos.
From the off-the-shoulder detailing to the corset waistline, we give this jumpsuit a 10/10.
Jumpsuits may seem like they're not graduation appropriate, but this one begs to differ.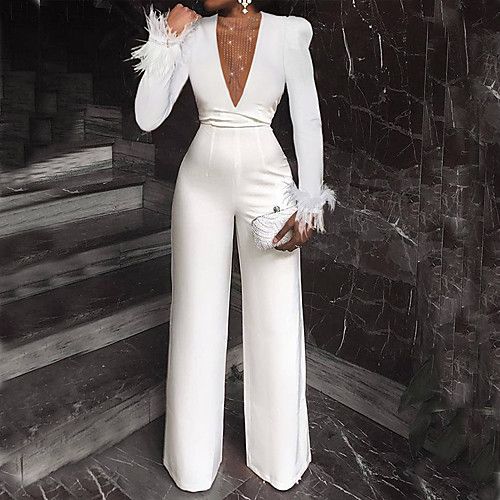 This deep v jumpsuit with sleeves is a sexy and fun graduation outfit idea for girls looking to be a bit edgier.
At less than $40, you can't beat the price either.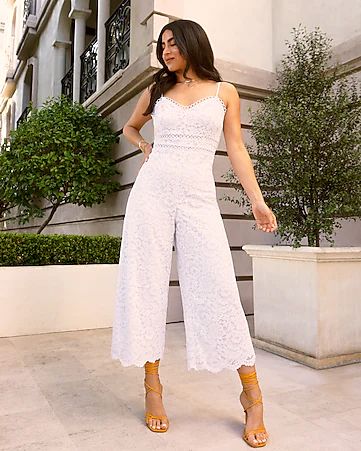 If you're looking for a cute and Spring inspired graduation outfit, then we've found the jumpsuit for you.
This white lace graduation jumpsuit is the perfect midi length to show off those gorgeous new heels you've been dying to wear.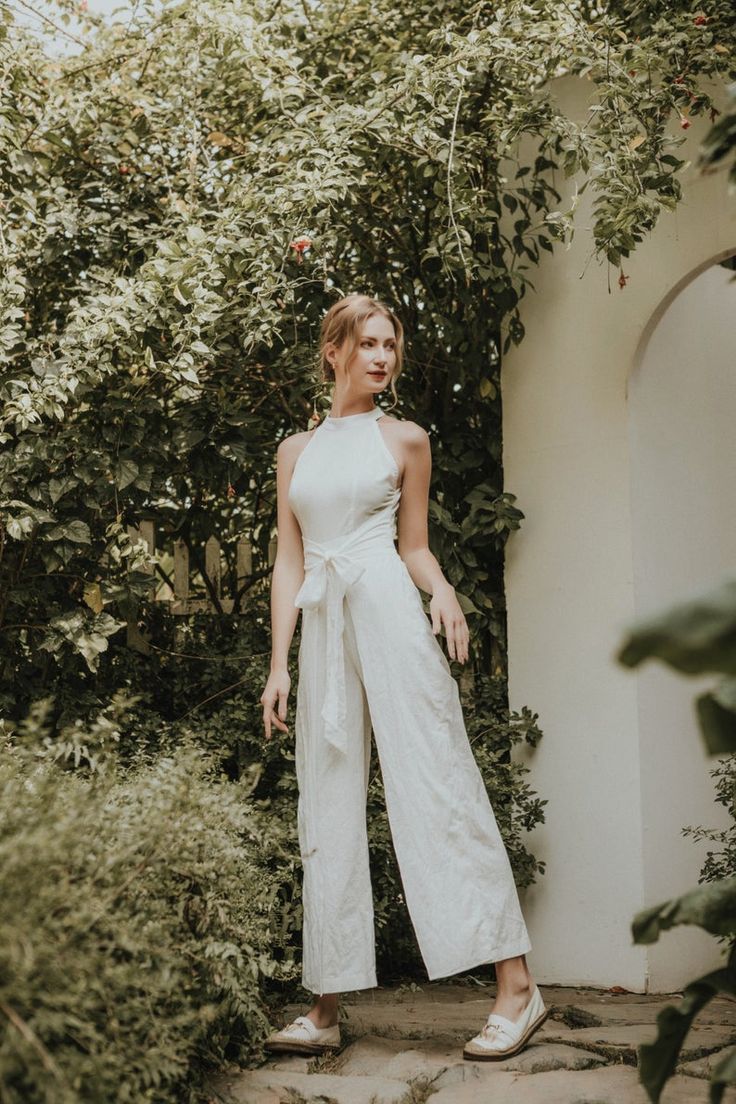 If you're graduating in the Spring or Summer, you should definitely consider a white linen jumpsuit.
The linen fabric is breathable, comfortable, and will look fantastic in the bright sunlight.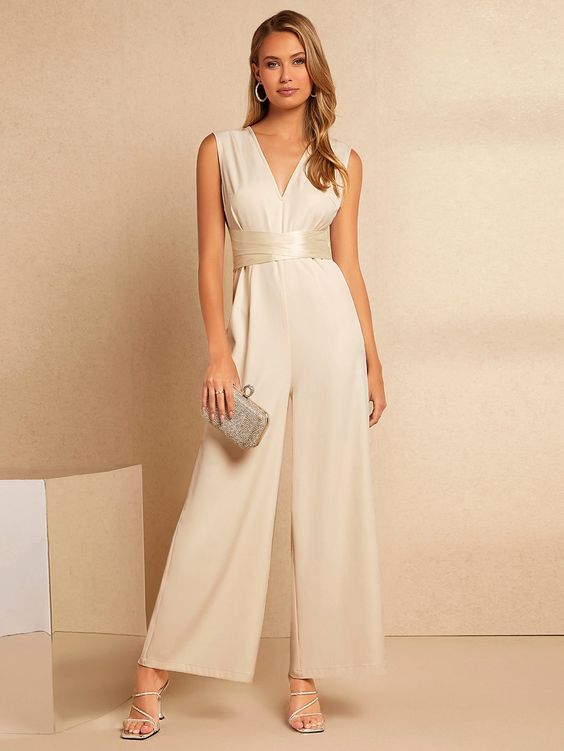 2023 is the year of the wide leg, so you can throw your skinny pants aside.
This tie back, wide leg, off-white jumpsuit has a flattering fit that will make you feel confident in all of your grad photos.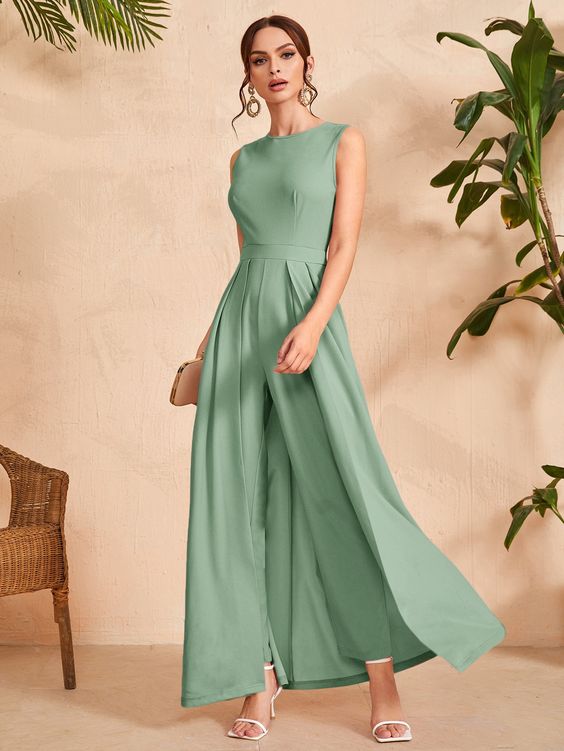 Add some color to your graduation outfit idea with this mint green culotte jumpsuit romper.
From the high neckline, to the draped detailing, you will be so happy you got this jumpsuit.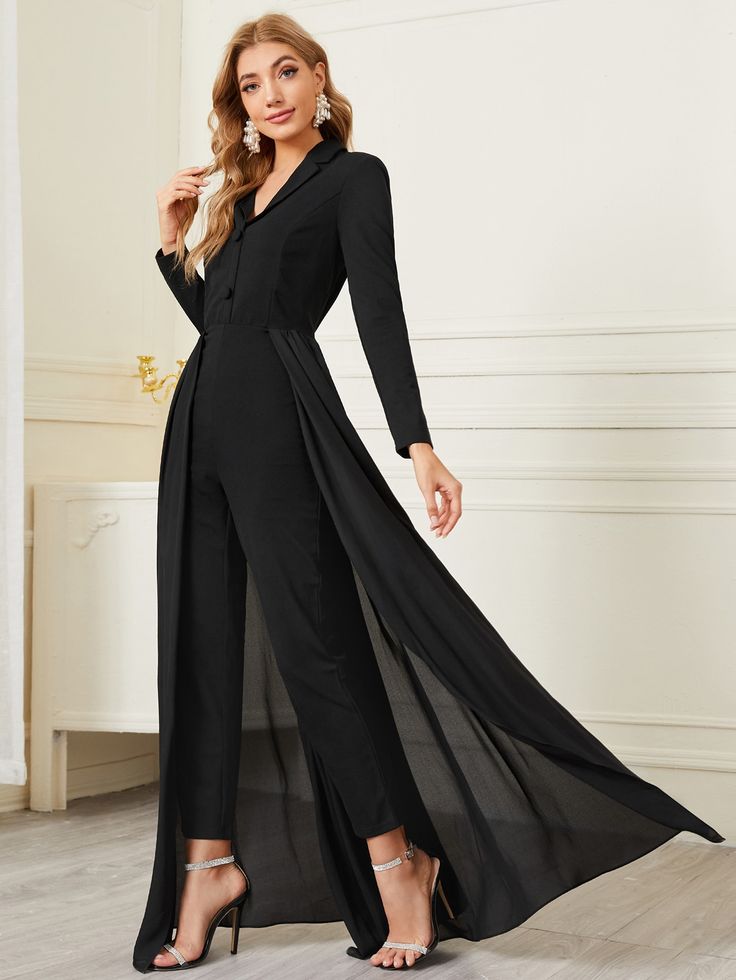 Class things up with this elegant black long sleeve formal jumpsuit that has "sophistication" written all over it.
The best part is that it's less than $40 and has incredible reviews.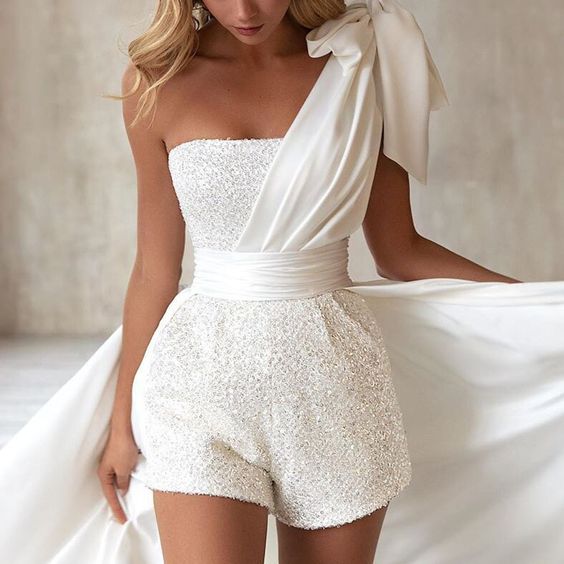 If you're graduating somewhere hot, you might want to go for a shorter jumpsuit romper to help stay cool.
This white sequin romper is a gorgeous option for graduation that still looks elegant and formal.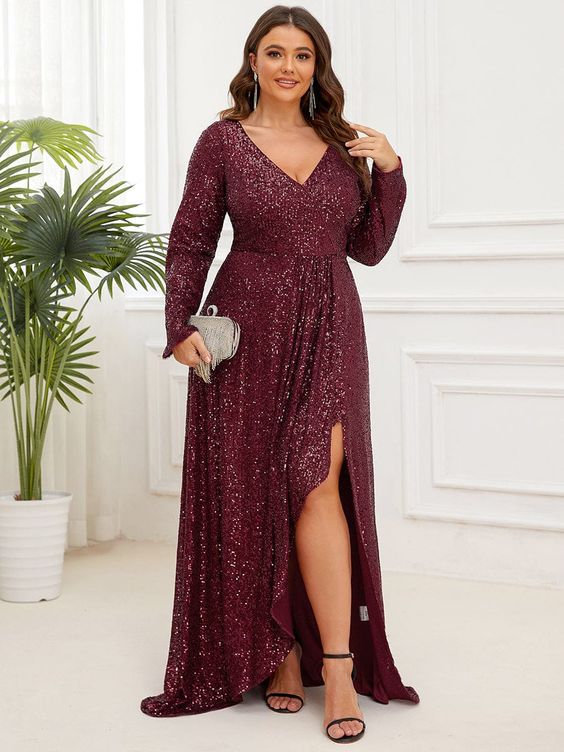 Feel like one of your favorite princesses in this sparkly and embroidered long sleeve sequin gown.
With a form fitting top and a ballgown skirt, this dress will be the star of the night.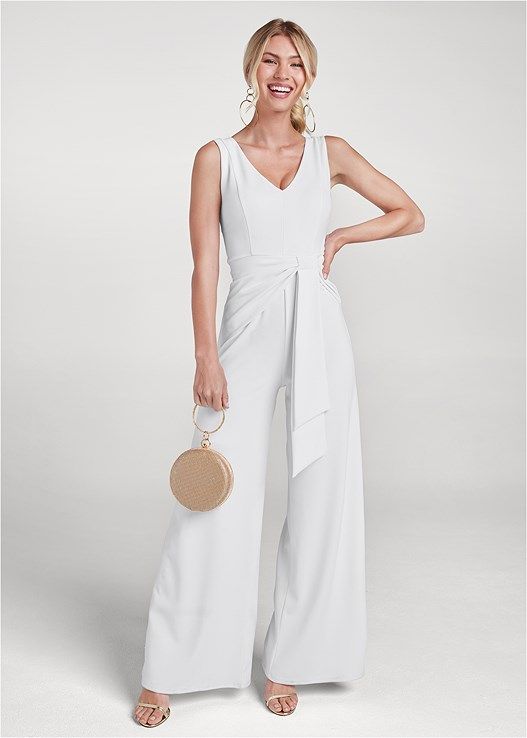 This white wide leg graduation jumpsuit is easily one of the best jumpsuit ideas for graduation.
With thick supportive straps, a fitted waistline, and a flattering wide leg bottom, you can't go wrong with this Lulu's piece.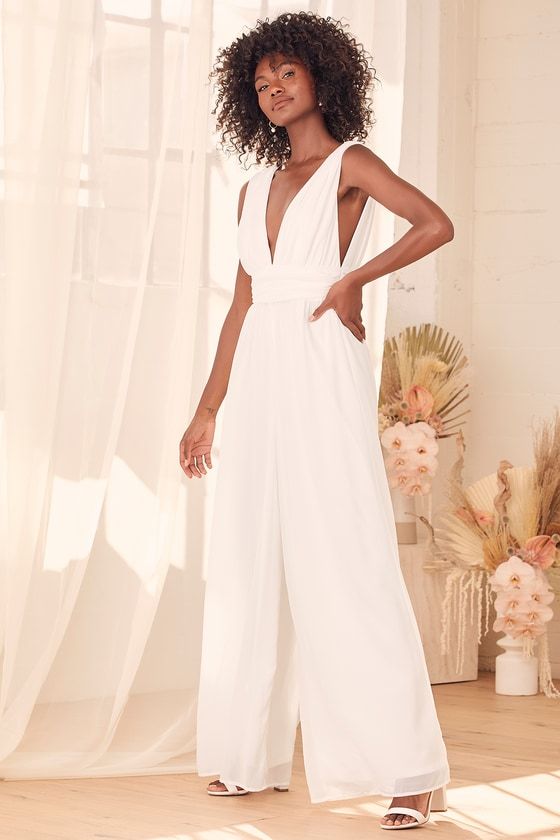 If the wide leg trend isn't your thing but you still want a cute and formal jumpsuit for graduation, we've got you covered.
This stunning sleeveless satin jumpsuit has a perfectly fitted bottom and a cinched waist.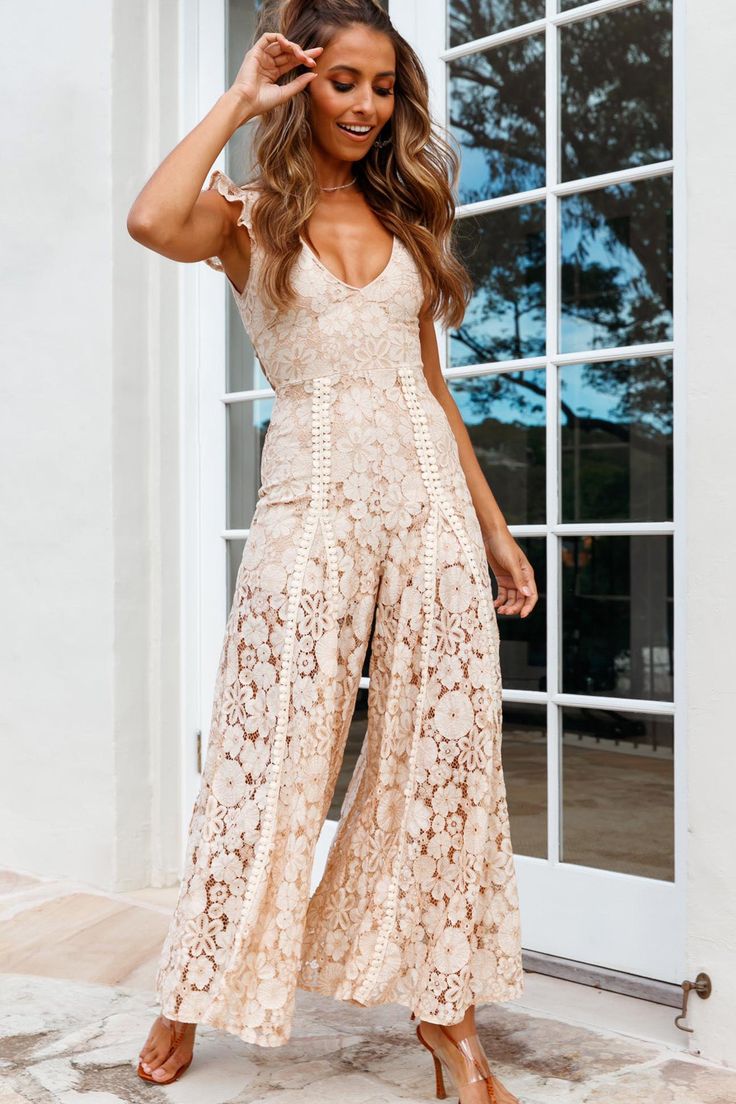 We can't think of a better graduation outfit than this super cute and trendy pink lace jumpsuit.
No matter where you look on this jumpsuit, the details are incredible.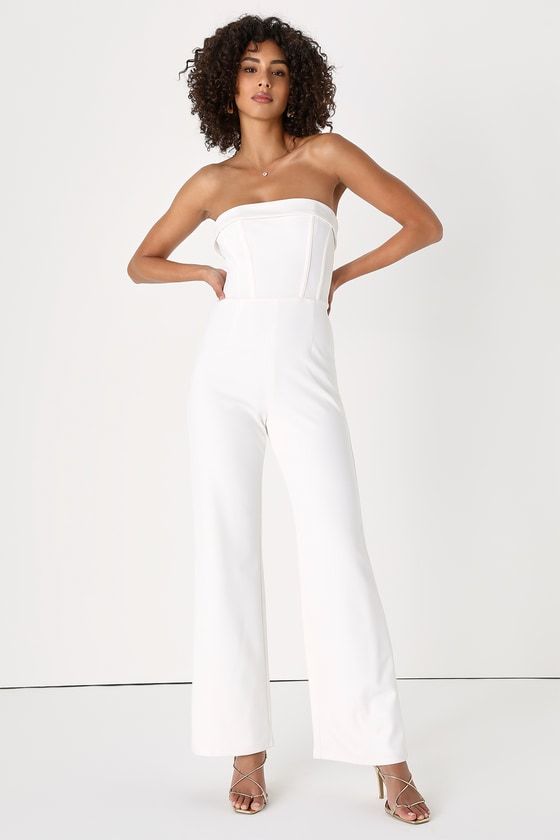 No sleeves? No problem!
This white strapless jumpsuit is an easy, breezy, beautiful outfit option for any girl's graduation.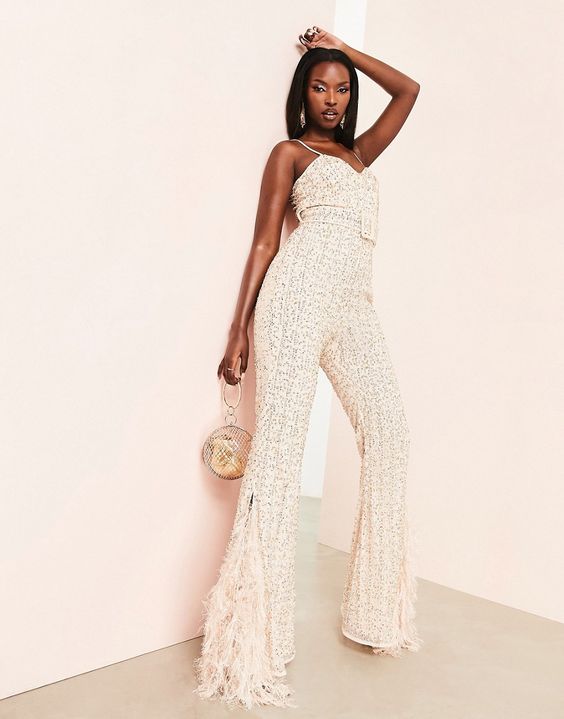 If you want to bring a funky 70's aesthetic into your graduation outfit, we highly recommend this one.
With a chunky belt, a bell bottom fit, and feather trim pants, this off-white embellished jumpsuit brings that disco queen vibe.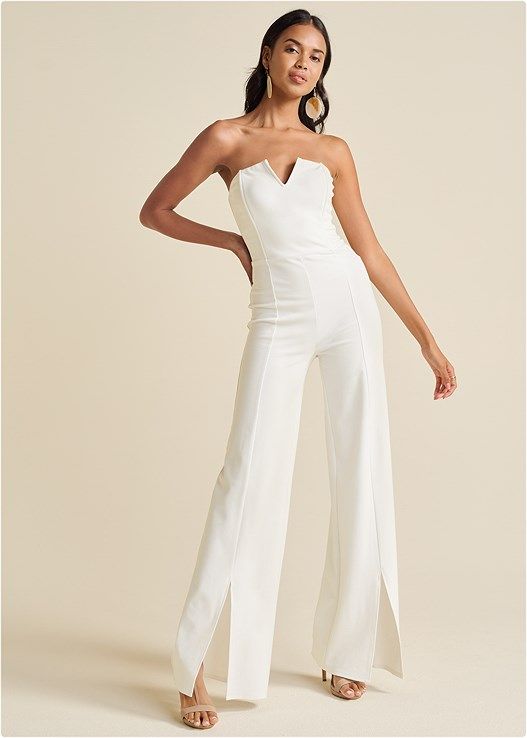 It's easy for a plain white jumpsuit to look just that, plain, so it's important to find one that has a little extra something going on.
This split hem bottom instantly elevates this jumpsuit into a graduation worthy outfit.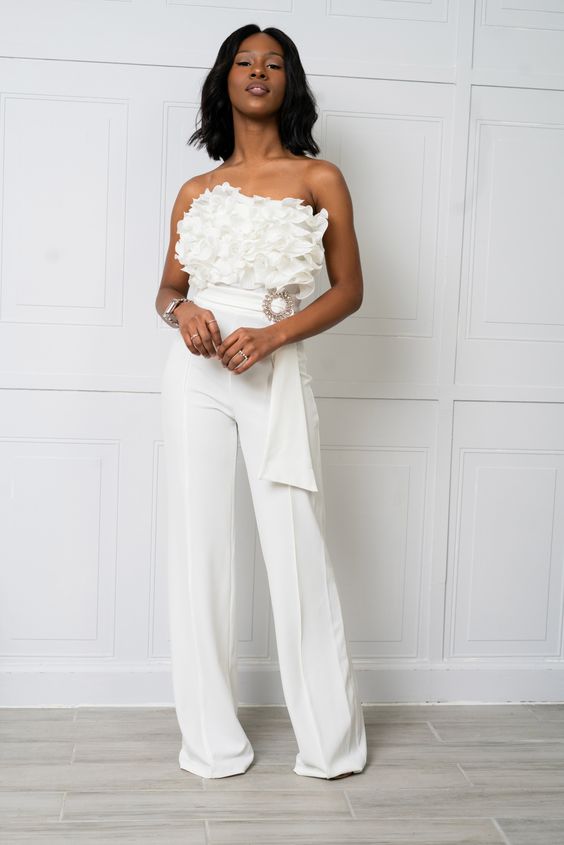 We never thought we'd say this but for this look, the more ruffles, the better!
This ruffle tube-top jumpsuit with a rhinestone embellished belt is too good to pass up for graduation.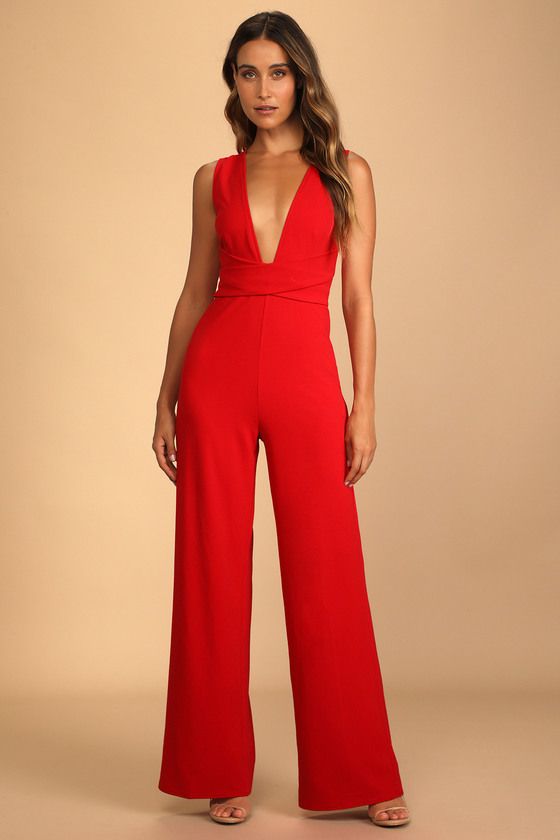 You only graduate once, so don't have a boring and forgettable outfit.
This red plunge graduation jumpsuit is a bold, sexy, and unforgettable graduation look.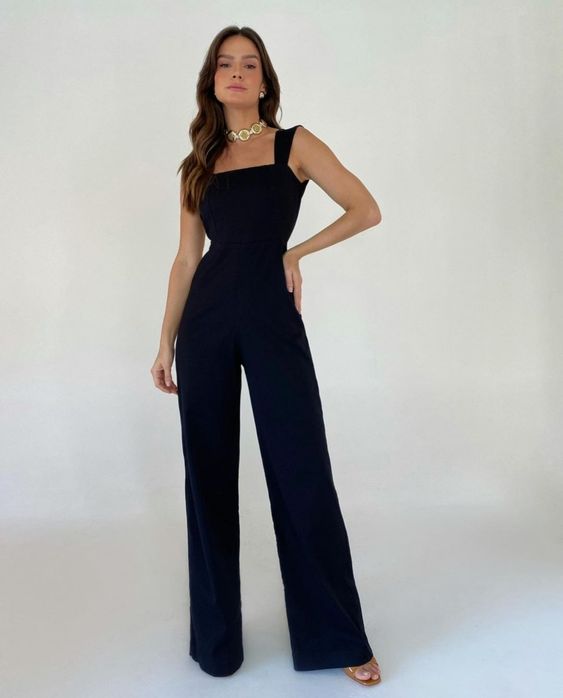 If you're also obsessed with Sofia Richie's fashion that's trending all over social media, then this jumpsuit is a clear winner.
This classy black jumpsuit is all about grace, elegance, and that old money style.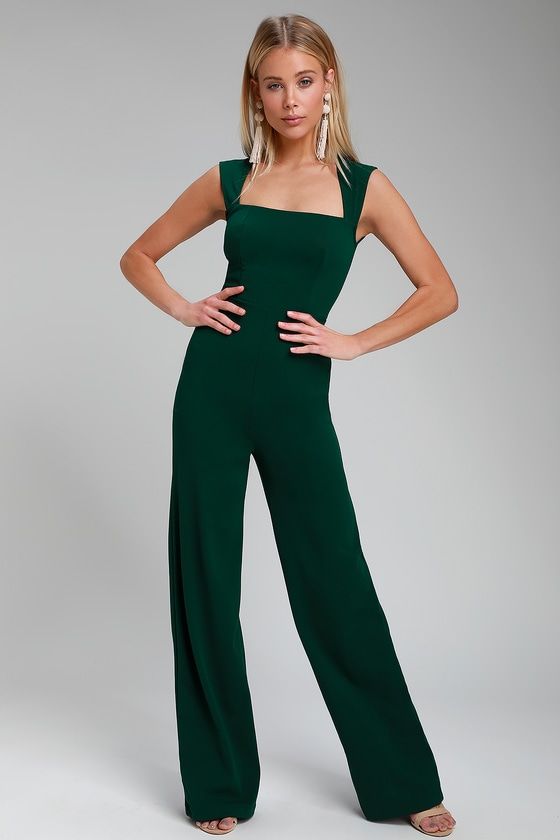 An emerald green jumpsuit is an easy favorite for graduation outfit ideas for girls.
From the deep green color, to the gorgeous wide strap detailing, you'll look like a million bucks with this outfit.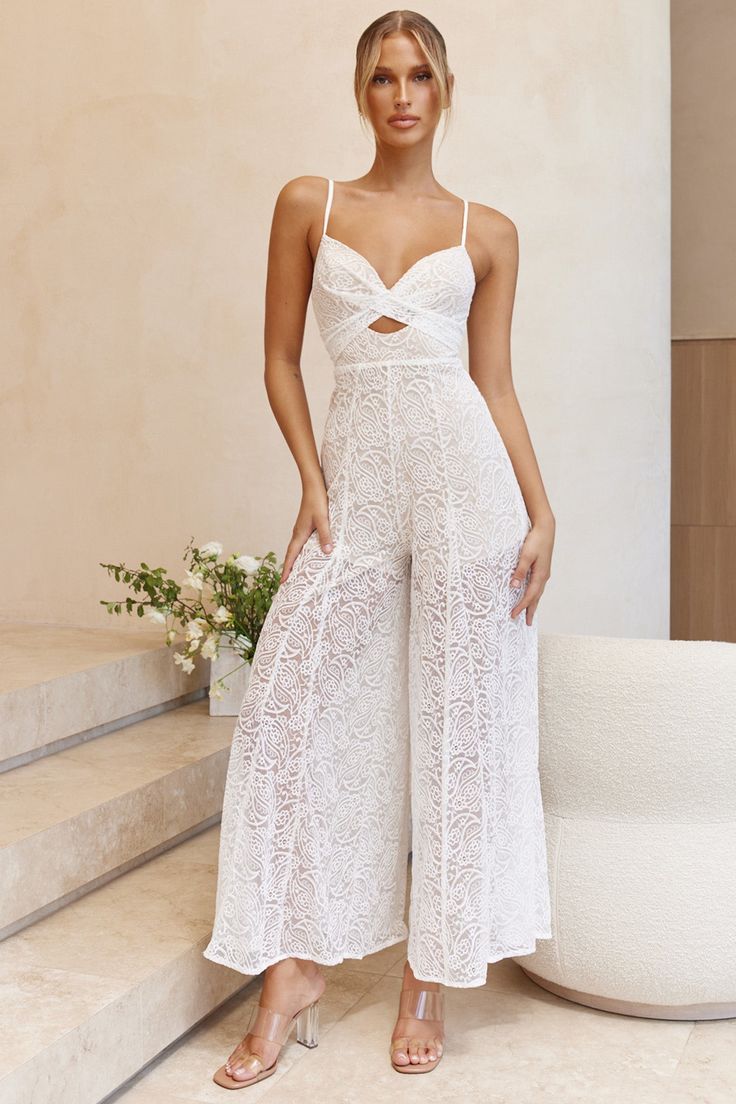 Just like the name of this jumpsuit, this really does look just like heaven.
We can't stop drooling over the white lace fabric and crossover detailing.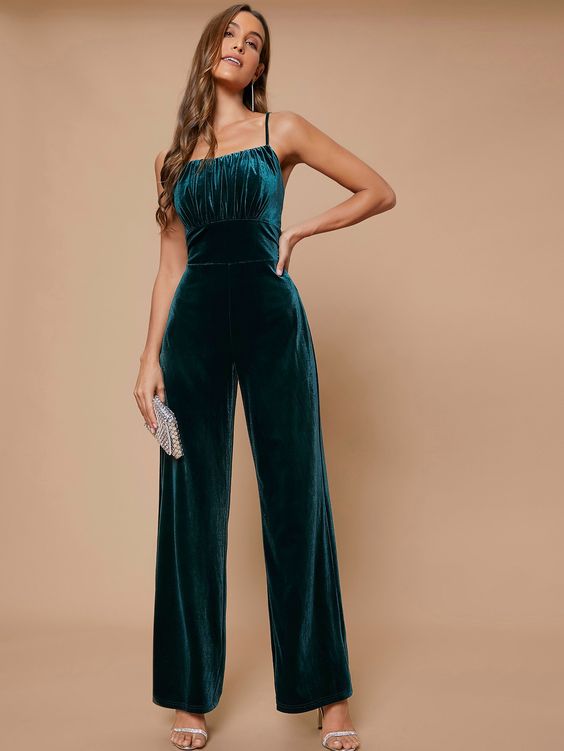 If your school colors have teal, then consider yourself lucky, because you've just found the perfect graduation outfit.
Pair this with rhinestone heels and you'll have a Pinterest worthy look in seconds.
Hopefully you found your favorite graduation jumpsuit ideas in this list.
Which one is your favorite?
If you have any comments, questions, or suggestions leave them down below. Thanks for reading!