Need some help finding a hairstyle for graduation? Here are the 25 best graduation hairstyles for curly hair in 2023!
From the simple updo's to the intricate braided hairstyles, you'll be sure to find one that is to your liking.
Plus, we've included some simpler hairstyles if you don't want to spend too much time on that graduation hairstyle.
Want more hairstyle ideas? Check out these posts:
Let's dive in!
Best Graduation Hairstyles for Curly Hair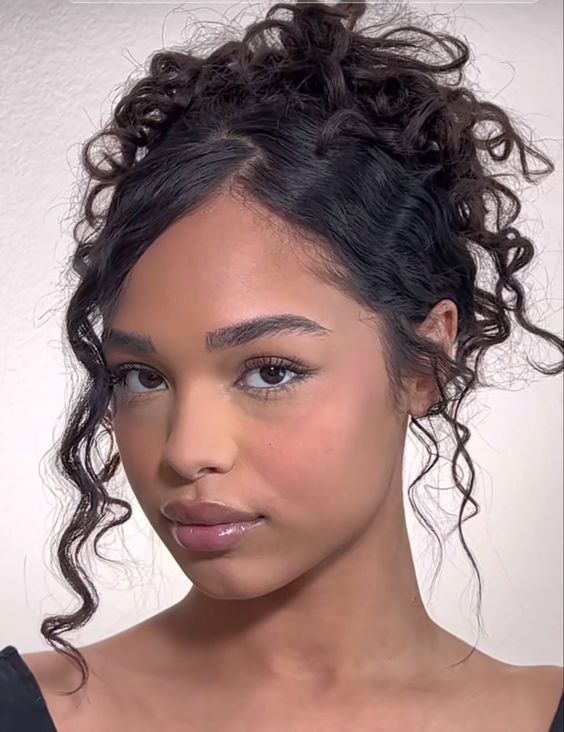 There's nothing more elegant, regal, and classic than a curly updo.
This hairstyle is true perfection for your formal graduation hairstyle.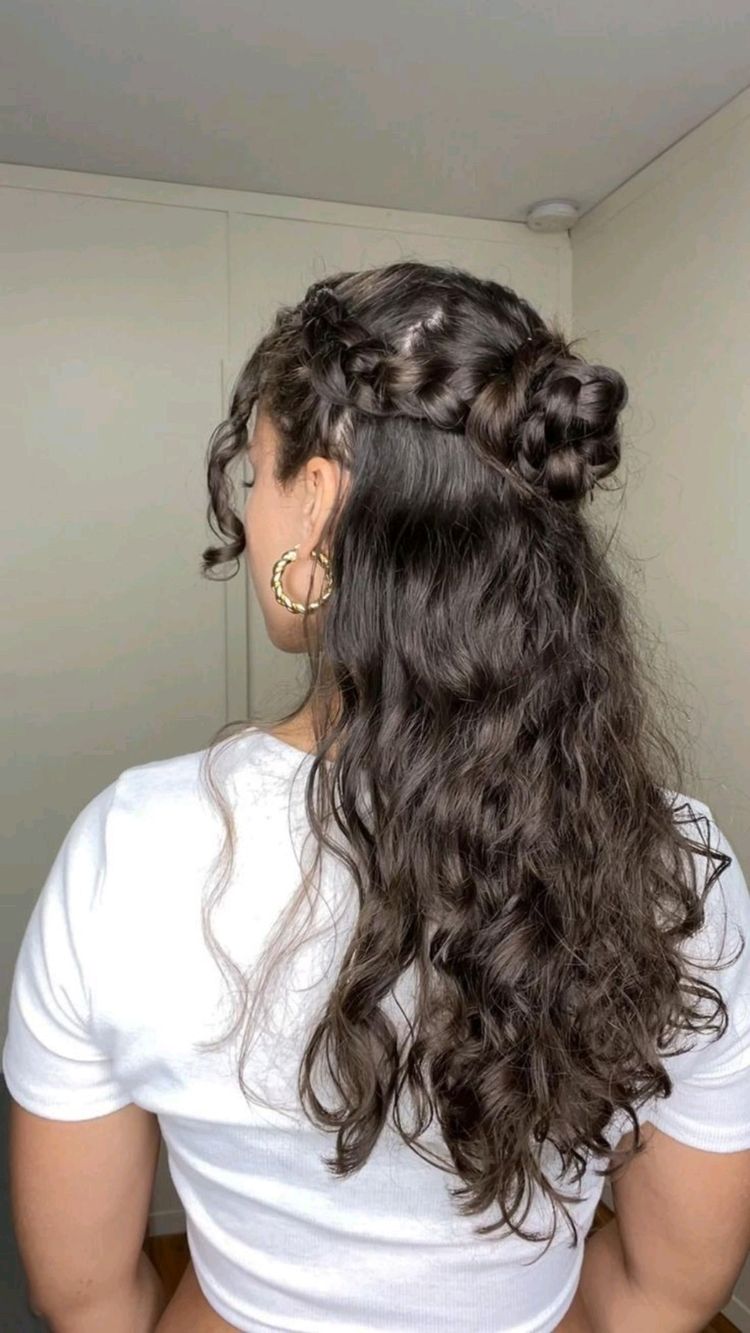 If you're wanting one of our favorite graduation hairstyles for curly hair that's easy to manage all day, try the half up bun hairstyle.
This hairstyle is perfect for those with naturally curly hair that don't want to have to push it back all day long.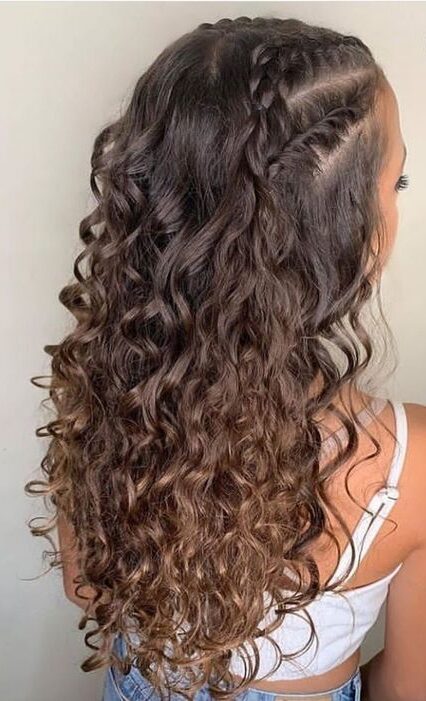 For the girls with medium length or long curly hair, this graduation hairstyle is for you.
Keep your hair out of your face and look gorgeous with a mini french braid hairstyle.
Not only is this easy to manage, but it still shows off your beautiful natural curls.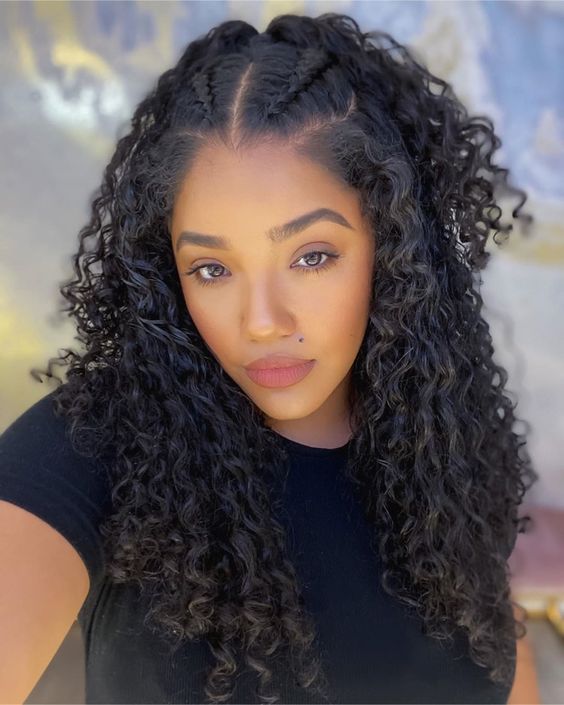 A classic and simple look for graduation that still can make a big statement: the French braid dup.
This hairstyle is especially great for girls with black hair or thick curly hair.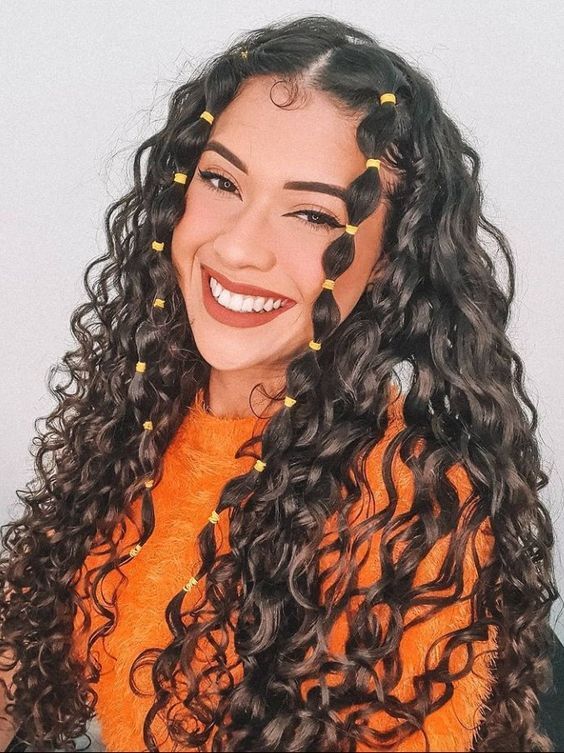 Have some fun with your graduation hairstyle with this cute face framing bubble braid look.
This hairstyle is easy to achieve and can be personalized so that the hair ties are in your school colors.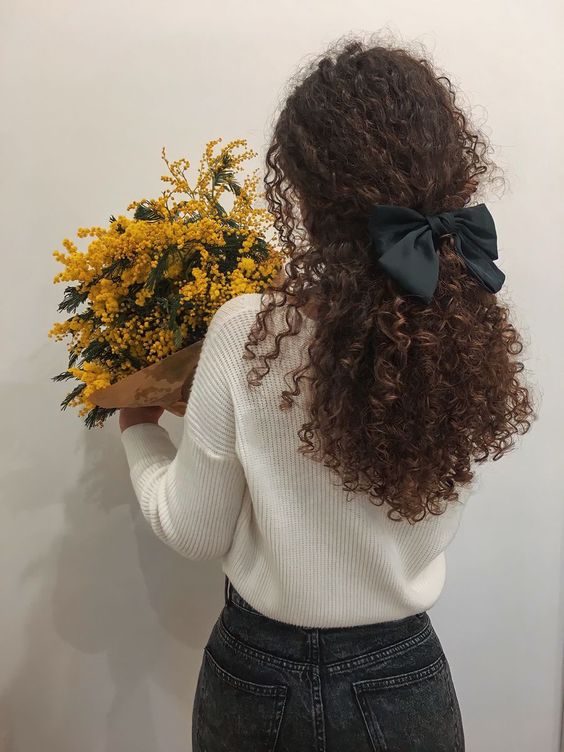 Show off your school pride with an oversized bow in your school's color!
This graduation hairstyle for curly hair is a fan-favorite and takes seconds to do.
Just pull some hair back, pop in a bow, and you're good to go!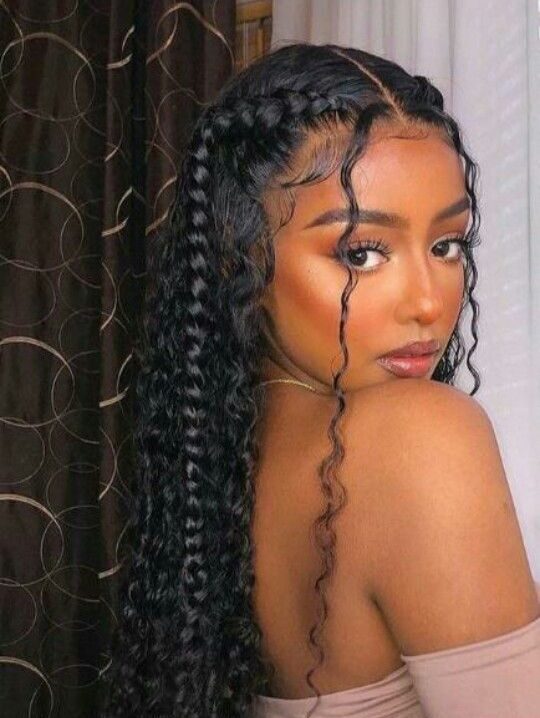 Spice up your graduation hairstyle in a few minutes with face framing braids.
These braids don't just look great on their own but look amazing underneath your graduation cap.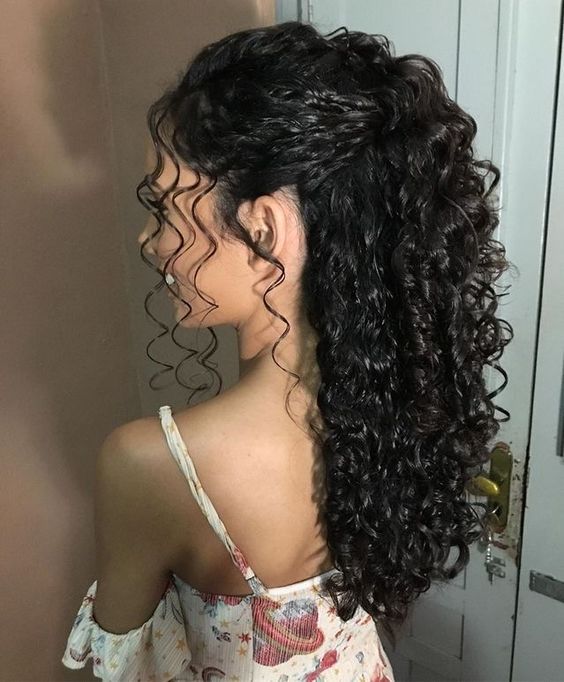 For the girls with long, naturally curly hair, this hairstyle is one you'll want to bookmark.
The half ponytail hairstyle helps to keep your hair in control while still looking cute and chic.
Keep a few face framing strands out to really get that feminine look.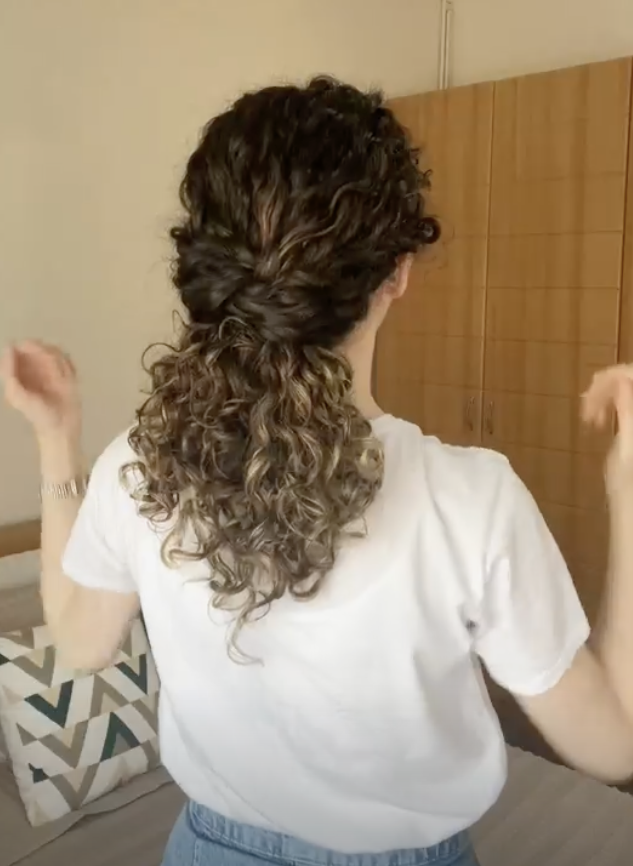 The criss cross ponytail trend has easily become one of our favorite graduation hairstyles for curly hair in 2023.
It's simple, cute, and still looks great with your cap.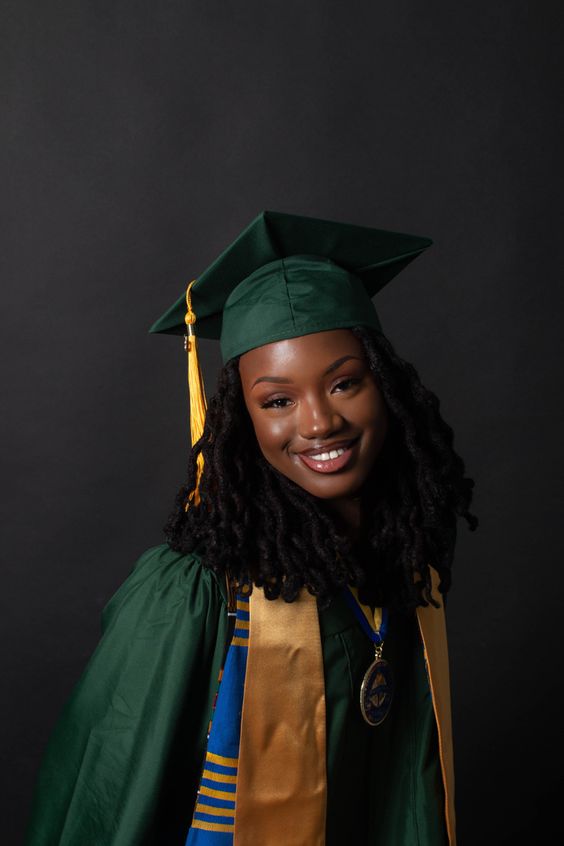 Rock your naturally tight kinky curls on graduation day!
Don't be shy to rock your natural hair, you don't need to spend hours over your hair just to look special on your big day.
The kinky curls speak for themselves and they look stunning.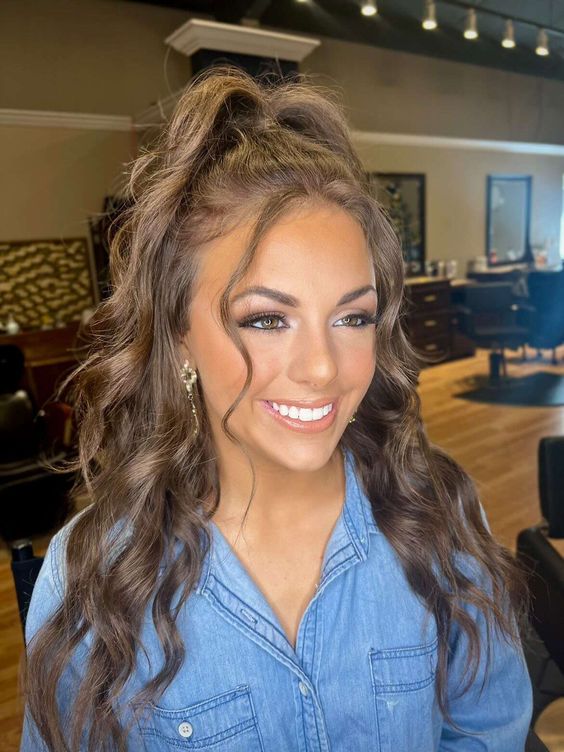 This hairstyle might not be the easiest to get under your cap, but it sure does look amazing once you take it off.
The high half ponytail look has been trending since 2022 and it's here to stay in 2023.
If you want a modern twist on the clean girl look, try the middle part half slick back bun.
This hairstyle helps accentuate your facial features while still adding tons of volume to your hair.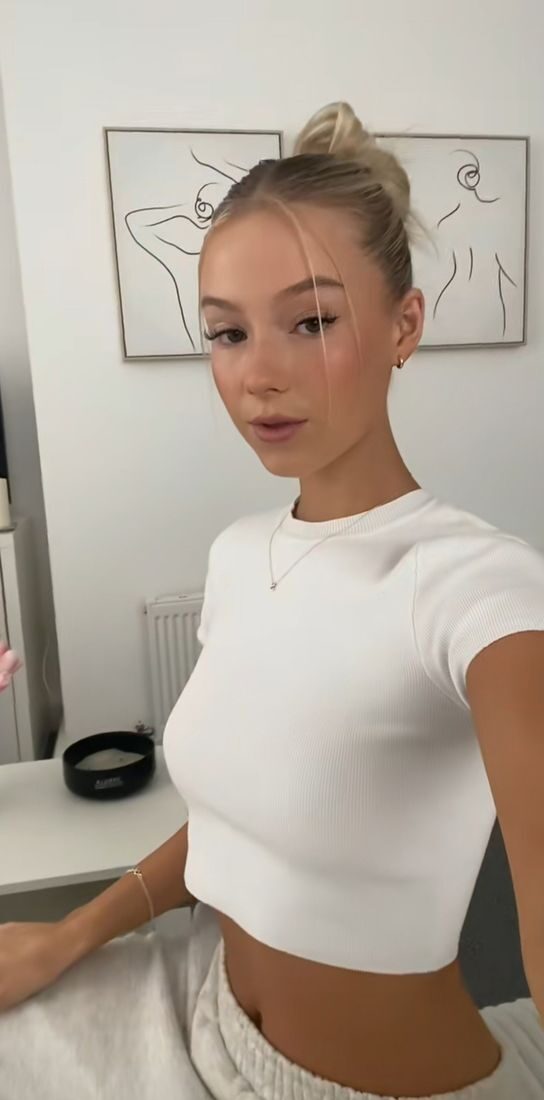 The clean girl bun is the trending hairstyle so why not rock it on your graduation day?
This hairstyle is great for girls with short curly hair, medium length hair, and long curly hair.
Just make sure to grab a good comb and some hair gel.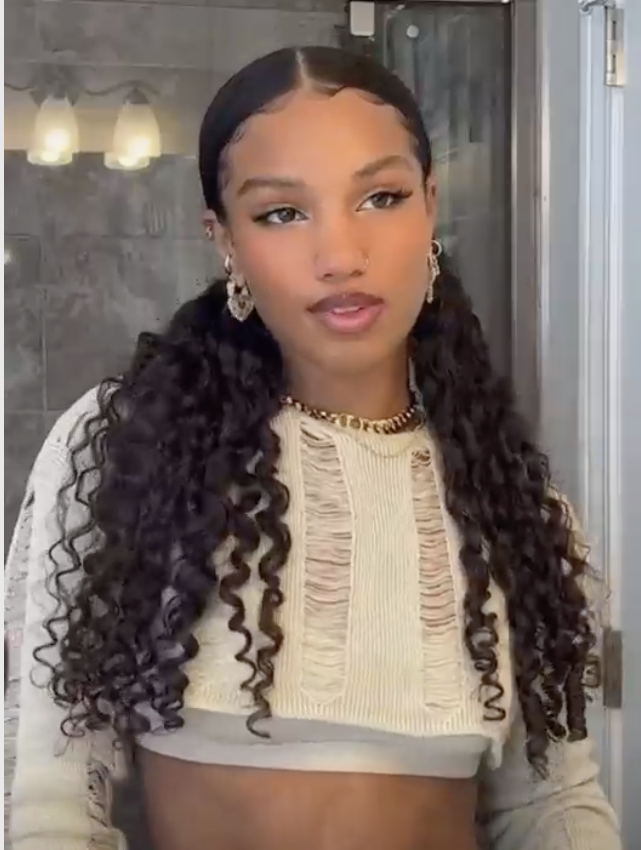 A more elevated twist on the iconic pigtails, that's what we're calling this hairstyle.
The slicked back pigtails work perfectly for graduation since they'll fit right underneath your cap but still show off your natural long curls.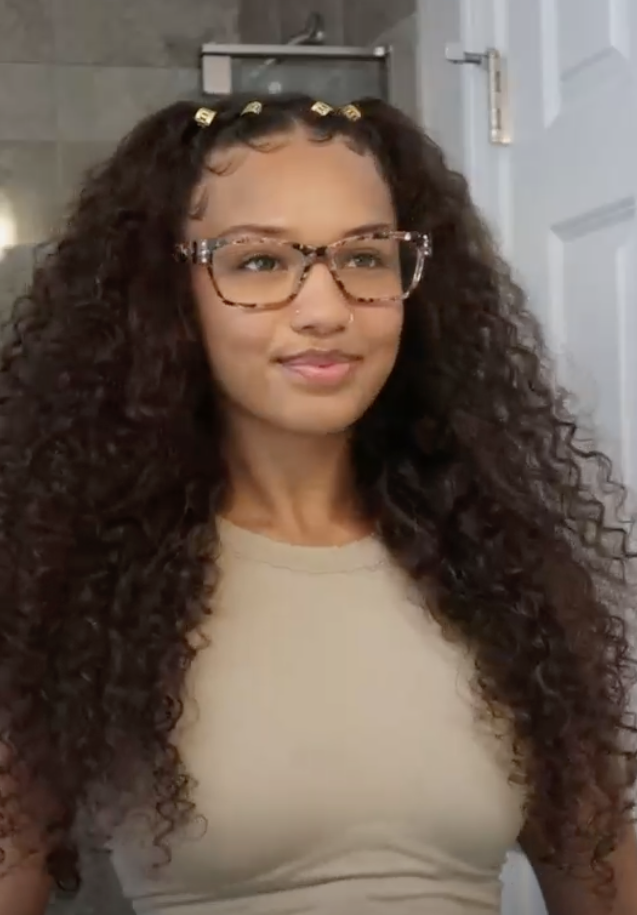 This criss-cross top graduation hairstyle is the perfect surprise moment for those around you.
At first everyone just thinks your hair is natural and down, but once you take off the cap, they can see the gorgeous criss-cross look of your hair.
Add in charms that match your school colors for that little special something.
For medium length curly hair, a side part will be one of your best friends on graduation day if you want to keep your hair down and your cap on.
A side part adds volume and texture to your hair while hiding any pins your might need to secure your cap. This is one of our most simple graduation hairstyles for curly hair.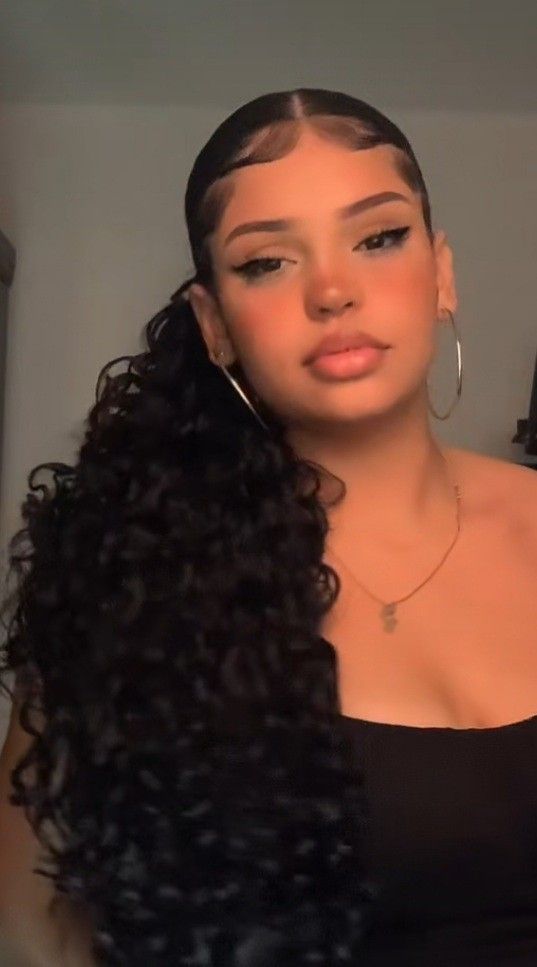 A slicked back low ponytail is easily one of the best graduation hairstyles for curly hair.
It's easy to do, takes minimal time, and will look great whether you're wearing the cap or throwing it in the air.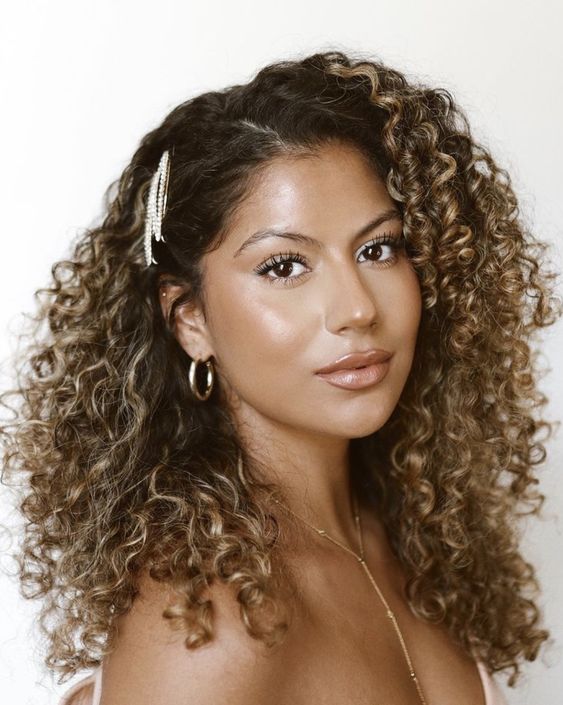 Accessories, accessories, accessories. Our graduation mantra.
For all of our medium length, frizzy haired girls who want a picture-perfect graduation hairstyle, get ready to order some clips ASAP.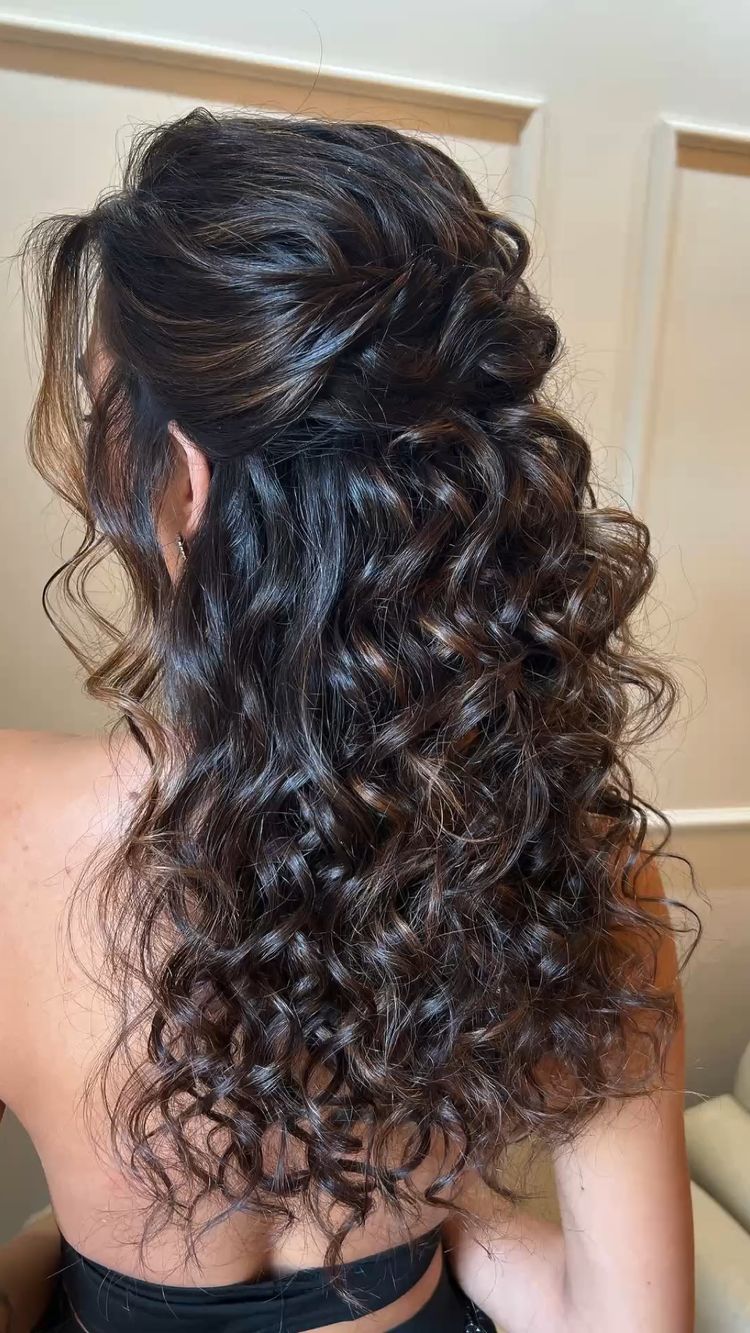 We're warning you now, you will fall in love with this half up, half down hairstyle.
The twisted bun is a crowd pleaser, and for a good reason!
This effortless and romantic hairstyle was practically meant for the big graduation stage.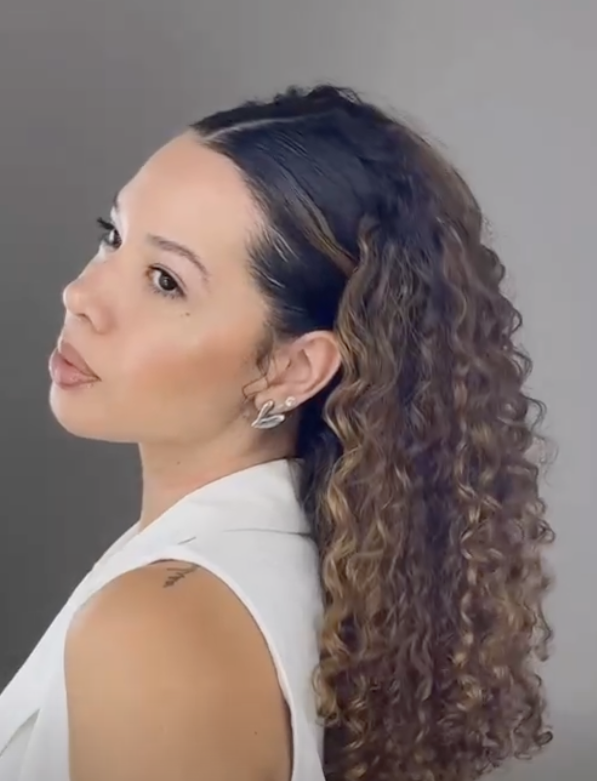 Similar to the classic slicked back look, the pinned back bangs is a super easy and cute graduation hairstyle for curly hair.
You can wear your hair down while still looking formal in a matter of seconds.
Make sure you have some strong bobby pins and a hair gel you trust.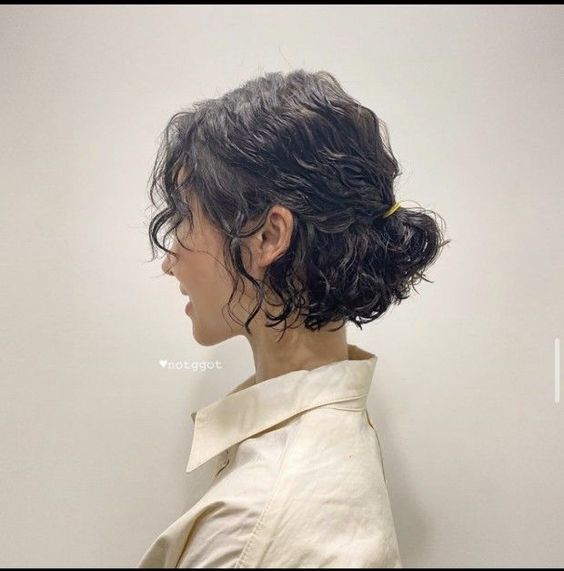 Just because you have short curly hair doesn't mean you can't have fun styling it.
This micro bun look is too cute not to try for your graduation day.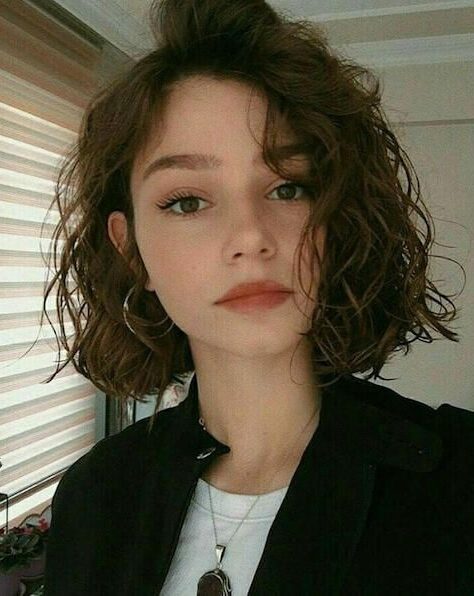 If you think you need straight hair to rock a chic short bob, think again.
Your wavy hair will look amazing with a short blunt bob, especially with a volumized side part.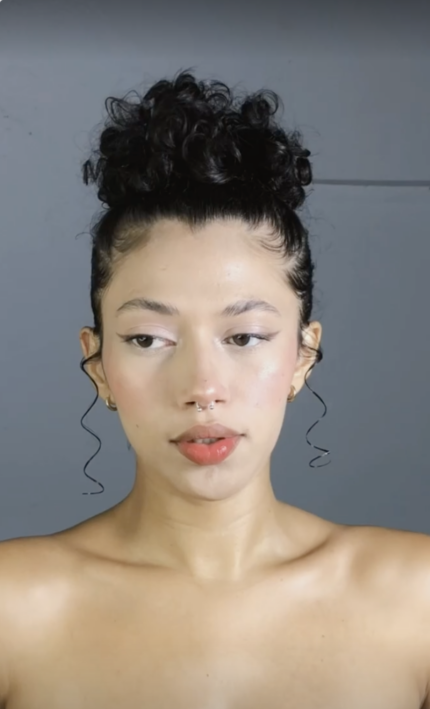 You can be more creative with your updos than you think.
Just like this video, you can experiment with all types of braids going into your updo.
But we will say, we're definitely partial to this unique reverse braided updo hairstyle.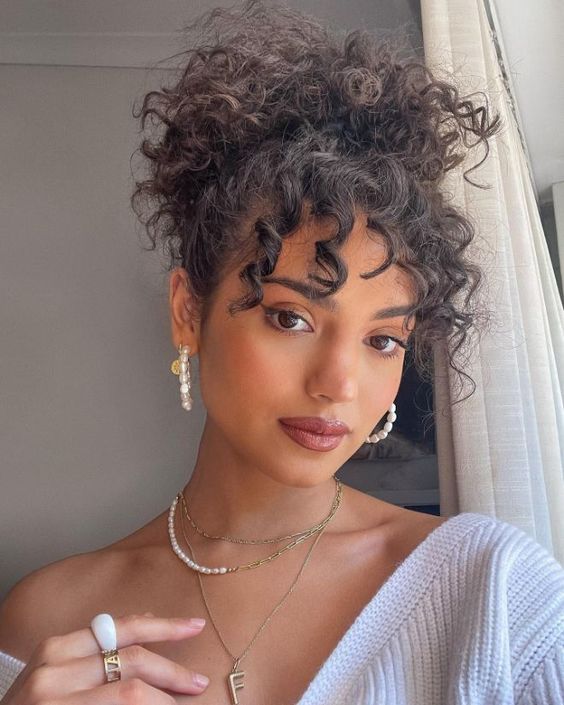 Have a banging time at graduation with a hairstyle that shows off those naturally curly bangs.
The effortless and chic nature of this hairstyle make it perfect for any big event.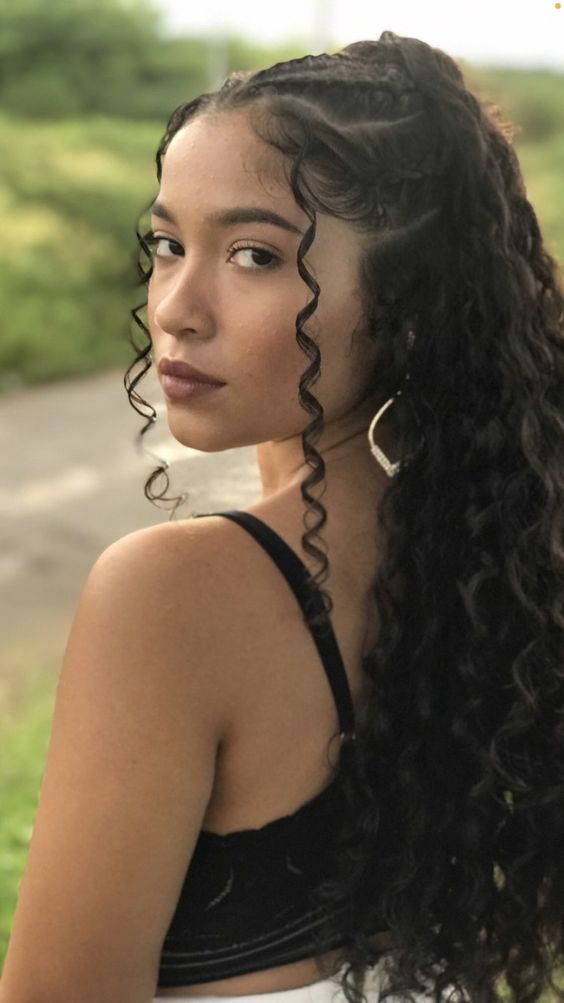 A high ponytail will forever be a graduation hairstyle staple.
But if you're looking for something a bit more unique than that, try braiding all of your hair into micro braids before putting it into a ponytail.
Hopefully you've found your favorite curly hairstyle for graduation after reading this post!
If you have any comments, questions, or suggestions leave them down below. Thanks for reading!