Want some winter outfit inspiration for high school? Here are 20 stylish winter outfits for teenage girls that are actually practical!
We've gathered some of the trendiest styles that girls are wearing lately, so you can copy them for your day-to-day apparel.
From casual to fancy outfits, you'll be sure to find something that matches your style!
Let's get into the outfits!
Turtleneck & Doc Martens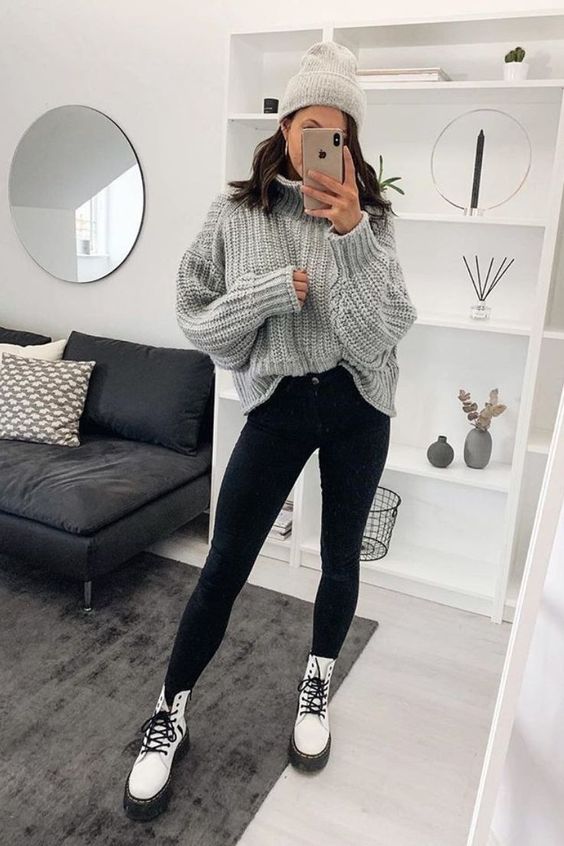 It's Winter and that means it's ready to pull out your turtleneck sweaters and your favorite Doc Marten boots for an outfit that will keep you warm, while looking trendy and cute, all season long.
And if it's especially cold in your area, pair this outfit with a matching beanie!
Oversized Shacket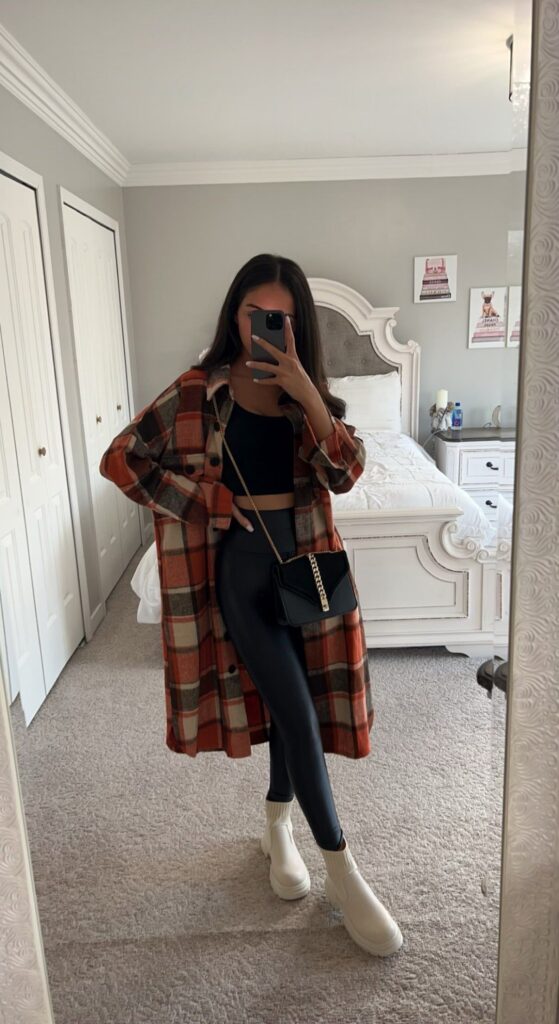 We have been obsessed with all things oversized, especially when it comes to winter outerwear.
The oversized shacket has easily become one of the best pieces in a winter outfit for teenage girls, especially a plaid or flannel shacket.
Cropped Vest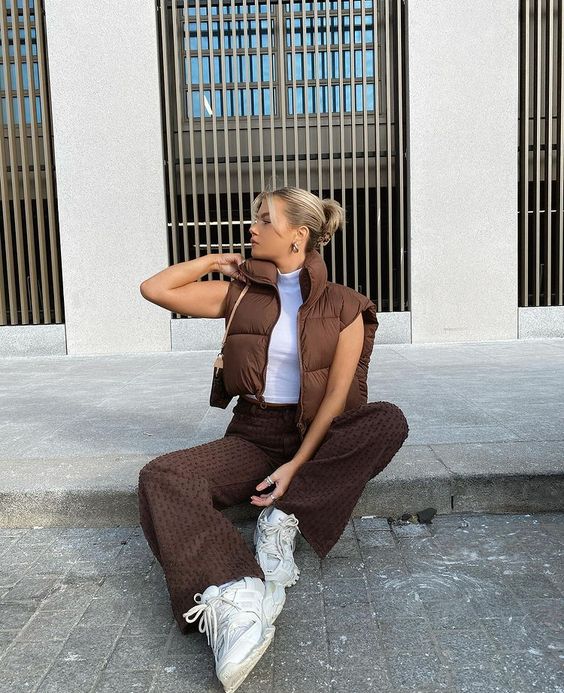 If you're going for a casual, simple, and easy breezy vibe this Winter, then you have to make sure you're got a cropped vest handy.
A cropped vest easily takes any outfit from simple to trendy, especially if it's in a neutral color.
Related Post: Cute Winter Fashion Trends for Teenage Girls
Long Sleeve Winter Layers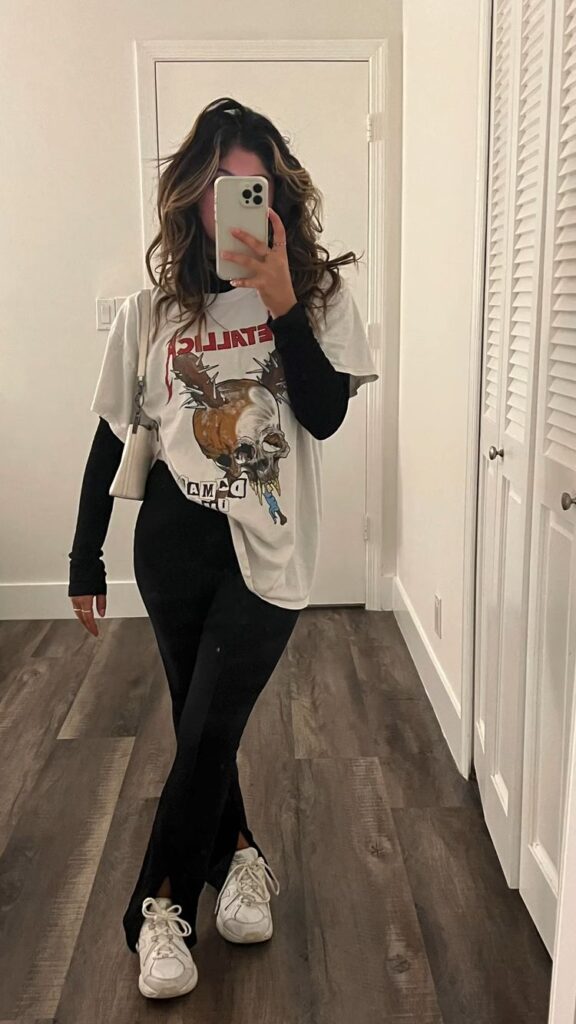 Your favorite oversized graphic tee-shirt isn't only good to wear in the summer, you can rock them all year long by layering it on top of a neutral long sleeve.
Long sleeve layers makes for one of the most stylish winter outfits for teenage girls to wear in high school!
We love how the layers look together and create an effortlessly easy yet super trendy outfit that you can rock all Winter long.
Oversized Denim Jacket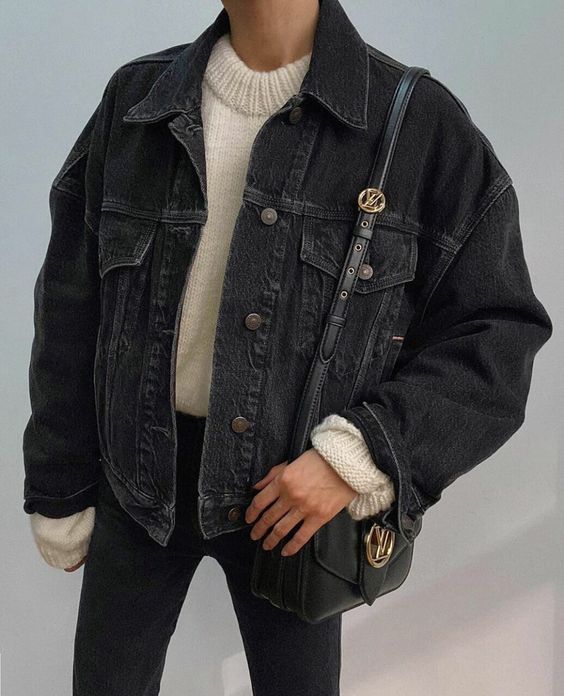 You can never go wrong with a denim jacket in the Winter but you instantly reach new levels of cool when you go for an oversized one.
We've been loving the oversized denim jacket trend ever since Hailey Bieber and Madison Beer made it a part of their Winter closet staples and we know you'll love it too.
Teddy Fur Coat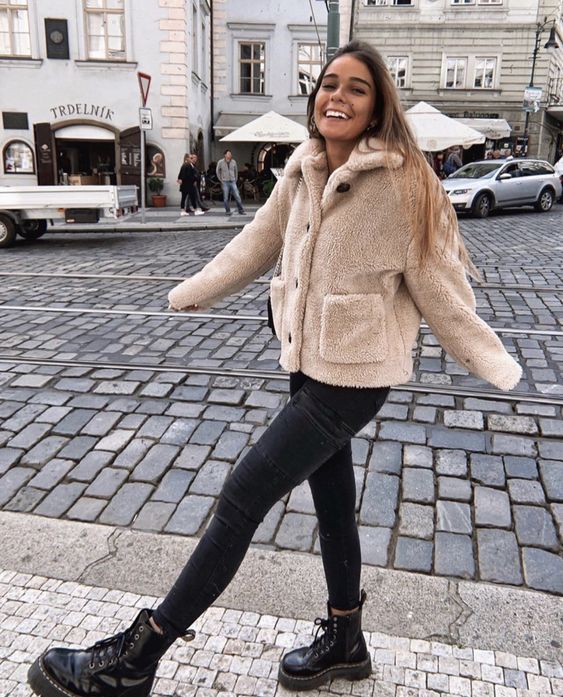 If you're looking for the best Winter outfits for high school girls then you obviously have to include the Teddy Fur Coat.
The teddy fur coat is a must-have in the Winter and easily pairs with anything!
Our favorite way to wear it is with a solid pair of black pants and your trendy platform Doc Martens.
Neutral Puffer Jacket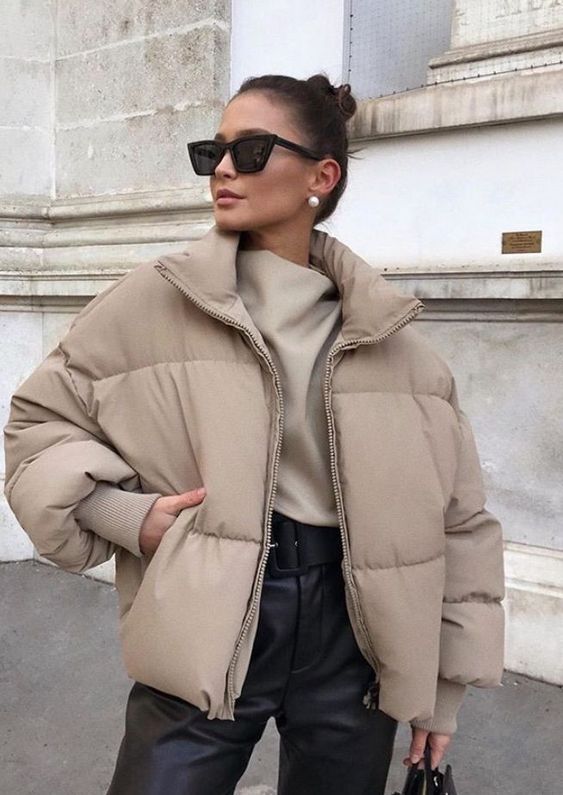 The most "it" girl outfit of the Winter involves one thing, a cool, comfortable, and trendy neutral color puffer jacket.
The puffer jacket immediately takes an outfit from simple to trendy, just look at all your favorite influencers!
You can grab a similar one through Amazon or Target but if you're going to make the investment, we highly recommend the classic North Face puffer.
Elevated Sweats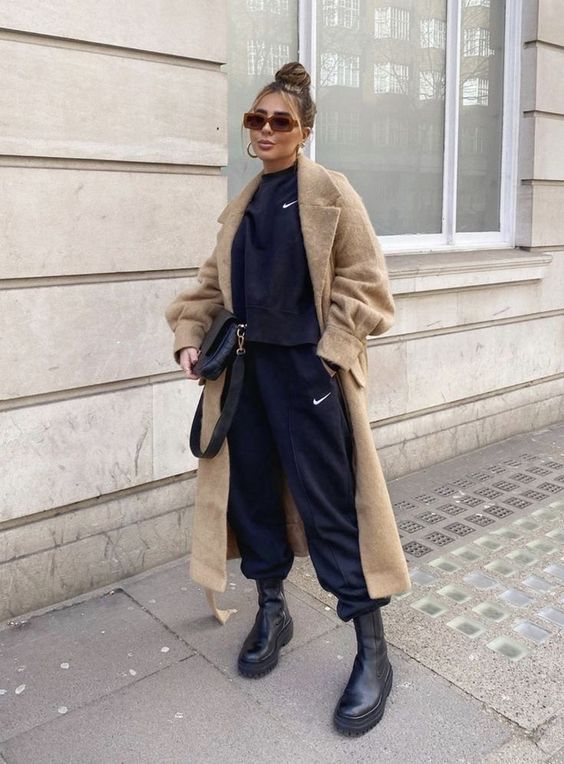 Sometimes you want to be in your sweats all night long and we know that, so here is a Winter outfit for teenage girls you're going to love.
The next time you want to wear your favorite matching sweatsuit out to school or running errands, throw on a long coat to give it an elevated twist.
This trendy outfit has been all over Instagram and TikTok and we're loving it!
Related Post: 15 Most Popular Shoes for Teenage Girls
Monochrome Outfit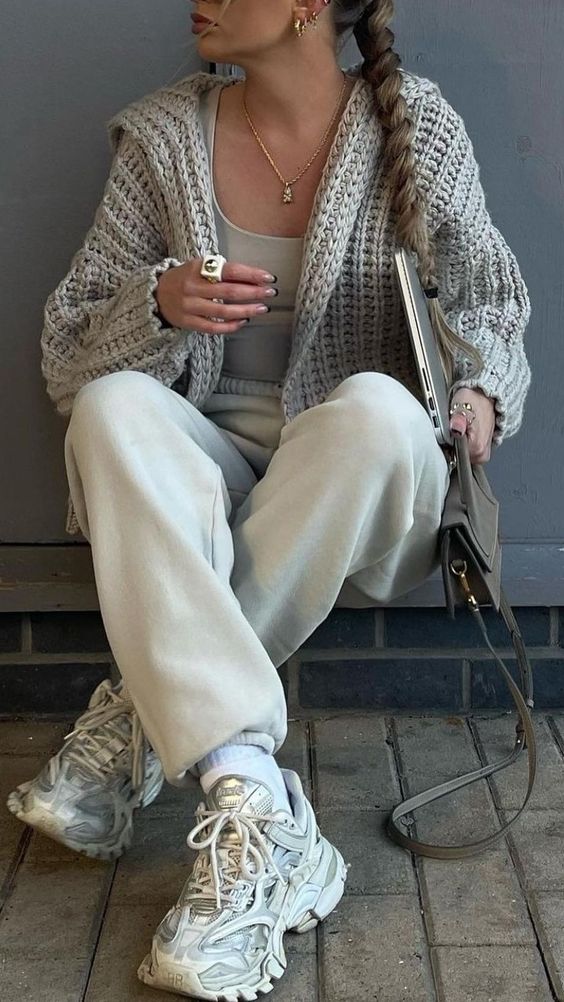 One of our favorite Winter outfits for teenage girls has to be the monochrome outfit trend that has taken social media by storm.
Just by focusing on one color in your outfit, you instantly get that trendy and chic look, without trying too hard.
And this outfit can be easy, just choose a color like white, black, or beige, and make sure you only wear pieces in that color.
Layered Graphic Sweater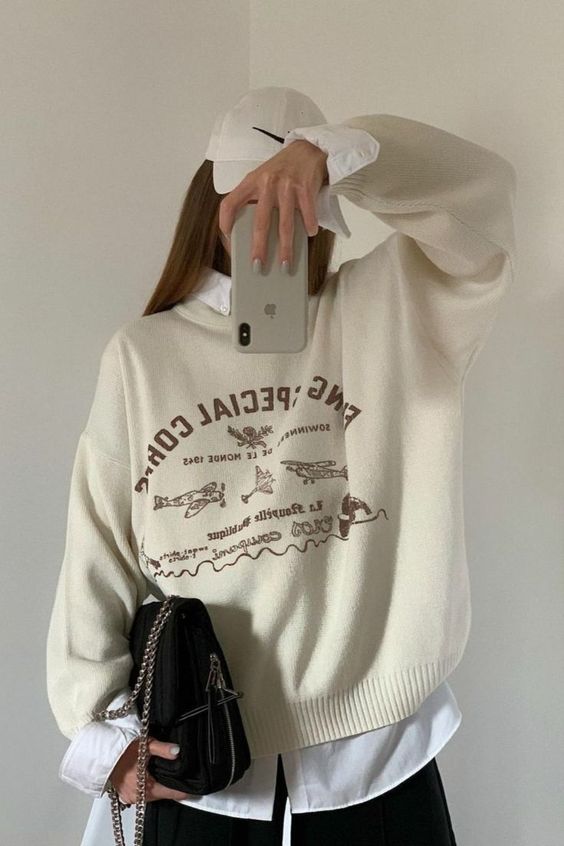 A simple and easy way to elevate your basic graphic sweater is by layering it with a turtleneck or a long-sleeve button down.
Layering your graphic sweater with a button-down creates a more dynamic and thoughtful look, even though it took one extra piece of clothing.
The layered look is a Winter must so don't be show to layer all of your favorite sweaters this Winter.
Winter Athleisure Outfit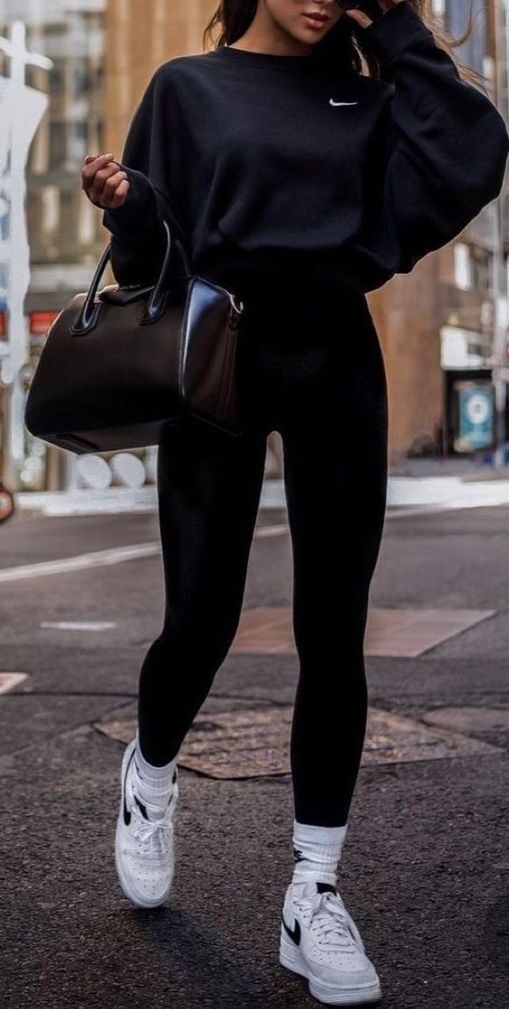 Keep it simple for your Winter outfit with an athletic inspired look you'll be comfortable in all day long.
We love how simple this outfit is and how the athleisure aesthetic has thrived these past few years.
To rock this look, you only need 4 things: a sweatshirt, leggings, white high socks, and your favorite white sneakers.
Denim Overalls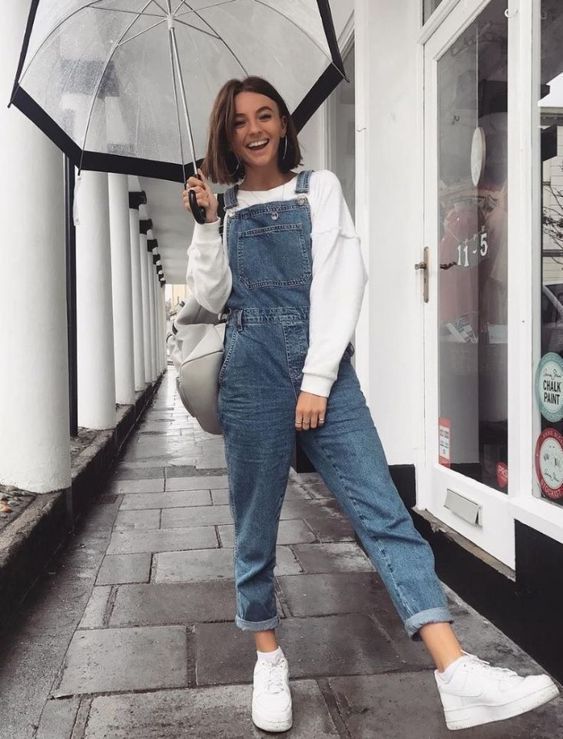 Not only do denim overalls make picking out an outfit so easy (since it's just one item), they look amazing all year long!
Denim overalls work so well in the Winter, especially when they're worn on top of a simple sweater!
Winter Trench Coat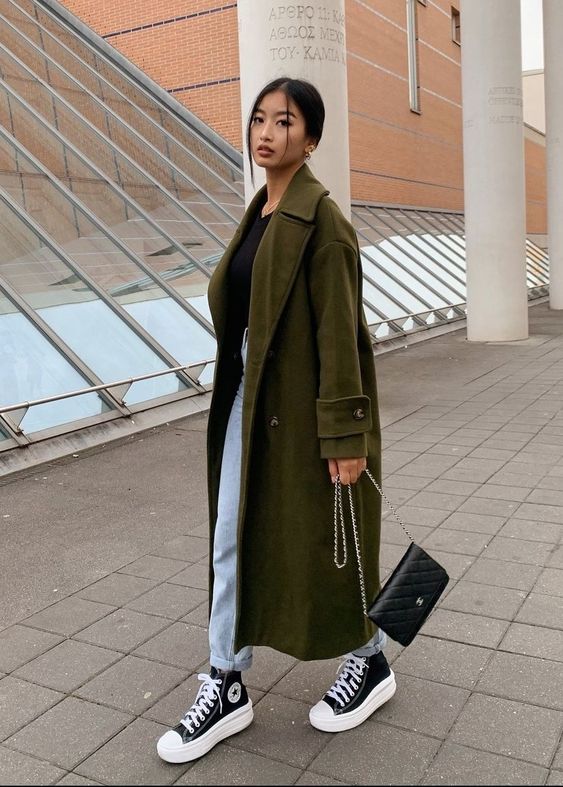 A trench coat is an investment piece every girl needs to add to her closet for Winter.
Trench coats never go out of style and look amazing with literally anything you pair with it!
We especially love the look of a trench coat on top of a casual outfit with jeans and Converse.

Related Post: 60 Best Hairstyles for Teenage Girls
Baggy Jeans & Sweatshirt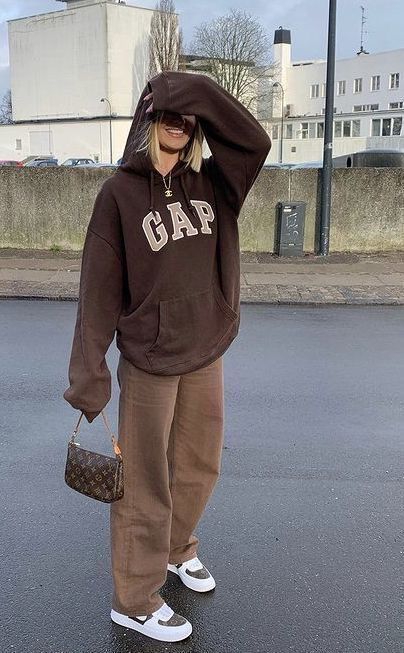 Baggy has been the trendy word all year long when it comes to fashion and we're fully onboard the baggy comfortable style trend.
A simple and easy Winter outfit for teen girls that we've seen all over social media is a baggy sweatshirt paired with baggy denim jeans.
You can either coordinate the two, or just throw on a pair of blue denim jeans.
Flared Leggings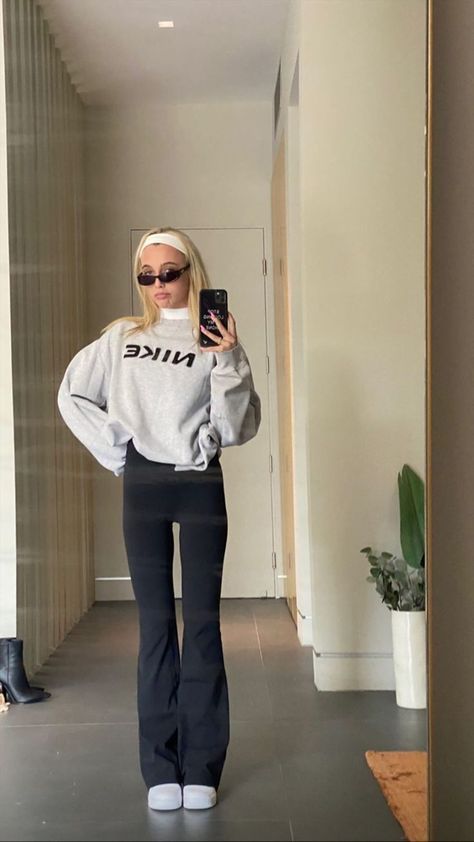 If you know Emma Chamberlin, then you know that she has single handedly brought back flared leggings, and it's amazing.
Flared leggings are easy to wear and a great transition into Winter since they can be paired with Ugg boots, sneakers, or even slippers.
They're great to wear casually to school, running errands, or hanging out with friends.
Mini Ugg Boots Outfit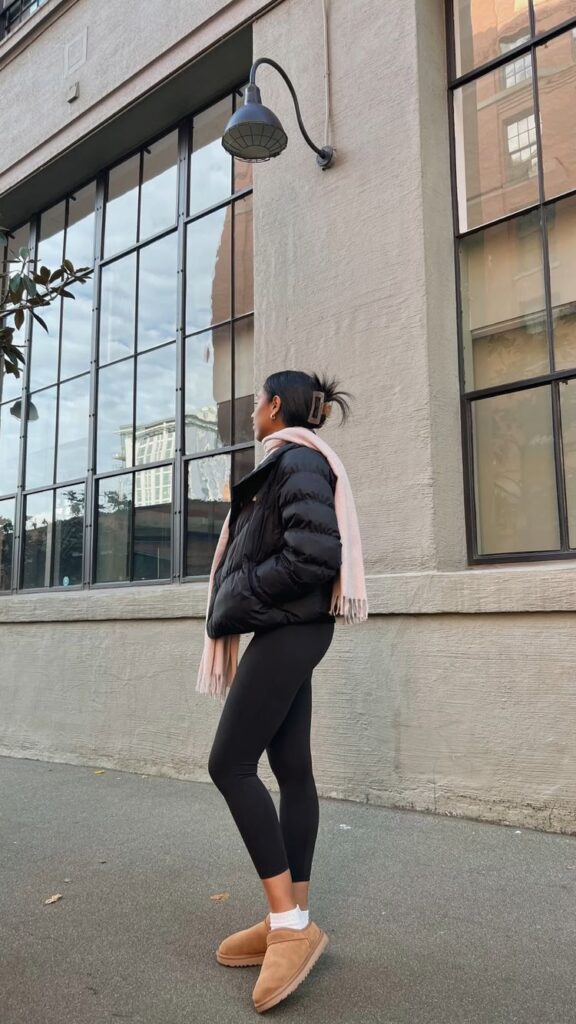 We love that Ugg Boots are finally back and better than ever, especially the mini Uggs.
Uggs keep your feet warm all winter long and with current trends, can be worn with practically any outfit!
If you're going to grab a pair of boots for your outfit, make it a pair of Uggs this Winter.
Funky Winter Sweater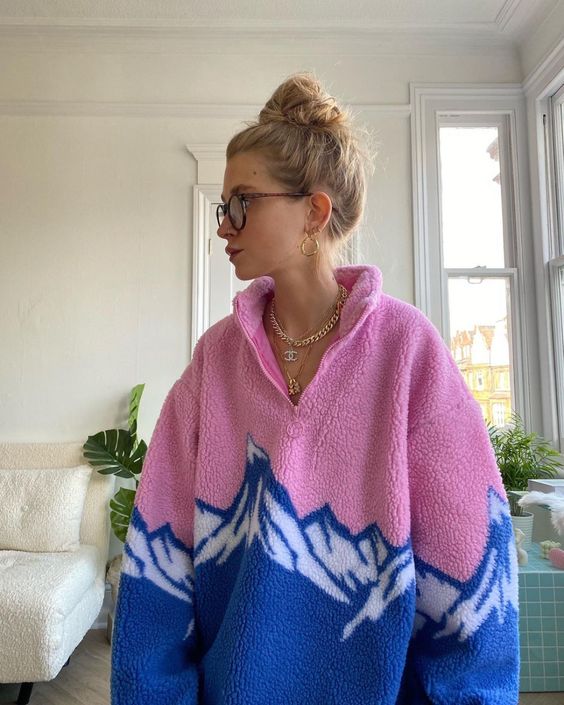 Why be boring when you can have fun with a pop-of-color funky sweater?
Sweaters are the perfect addition to any Winter outfit for teen girls and can be worn anytime, anywhere!
So don't be boring and go for a neutral sweater. Go to a local thrift store and find a fun and colorful funky sweater to rock this Winter.
Cropped Cardigan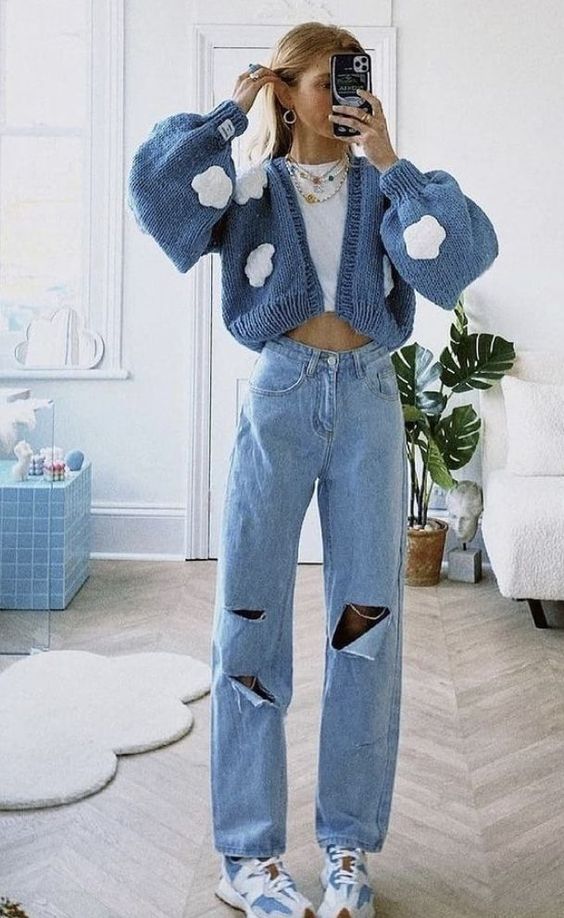 A good cardigan can go a long way and last a long time, especially a knit cropped cardigan.
Cropped cardigans are simple, easy to wear, and super cute, especially when you coordinate them with your shirt and jeans.
So go for a cropped cardigan this Winter season for an effortlessly trendy winter outfit.
Winter Midi Skirt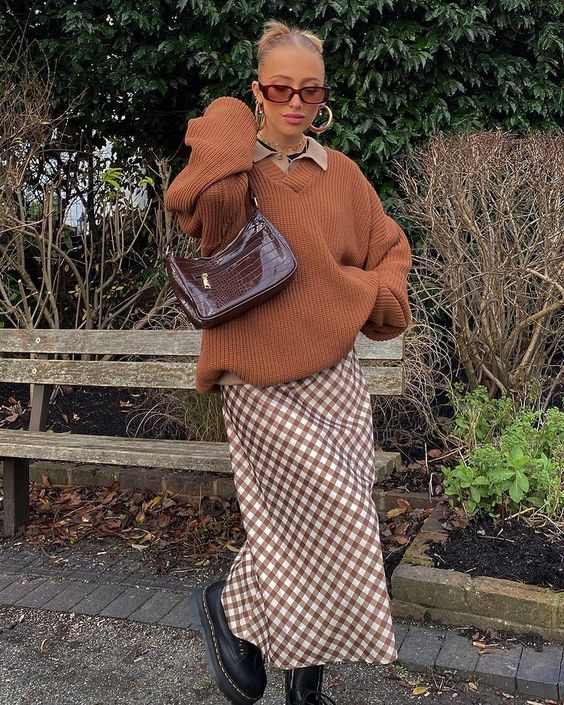 The midi skirt has been the talk of the town on social media right now. You have to get in on this fashion trend!
Midi skirts are so easy to wear and can be styled with anything.
We recommend pairing it with chunky boots and your favorite oversized sweater.
Colorful Denim Jacket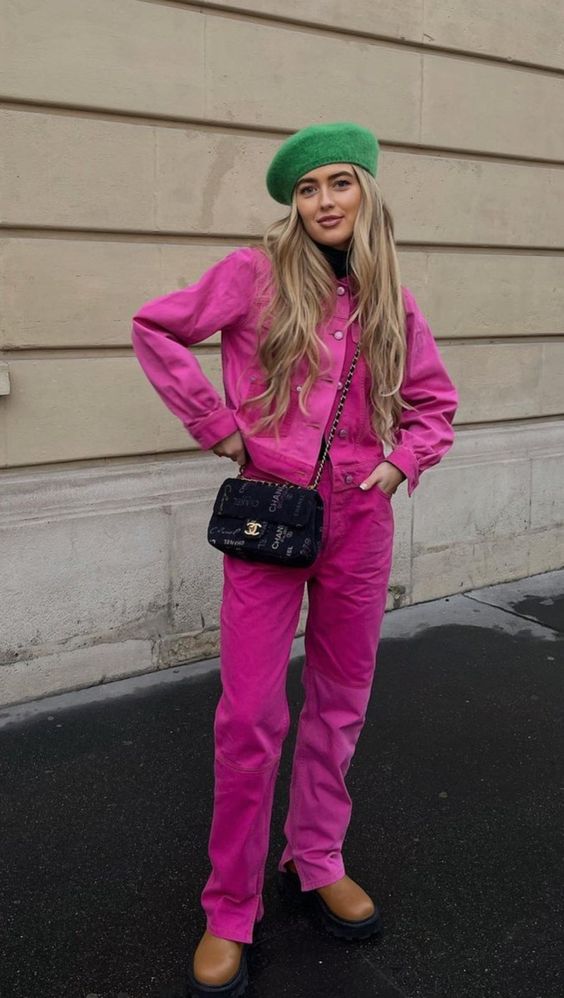 Add some color into your Winter wardrobe with a colorful denim jacket!
Denim jackets can be worn with almost anything and look good on everyone.
But have fun with it this winter and go for a vibrant denim jacket that everyone around you will love.
Hopefully these 20 cute winter outfits for teenage girls gave you some inspiration for what to wear in high school.
Which outfit was your favorite?
If you have any comments, questions, or suggestions leave them down below. Thanks for reading!