Want some spring outfit inspiration for high school? Here are 25 stylish spring outfits for teenage girls that are actually practical!
We've gathered some of the trendiest styles that girls are wearing lately, so you can copy them for your day-to-day apparel.
From casual to fancy outfits, you'll be sure to find something that matches your style!
Let's get into the outfits!
Babydoll Sundress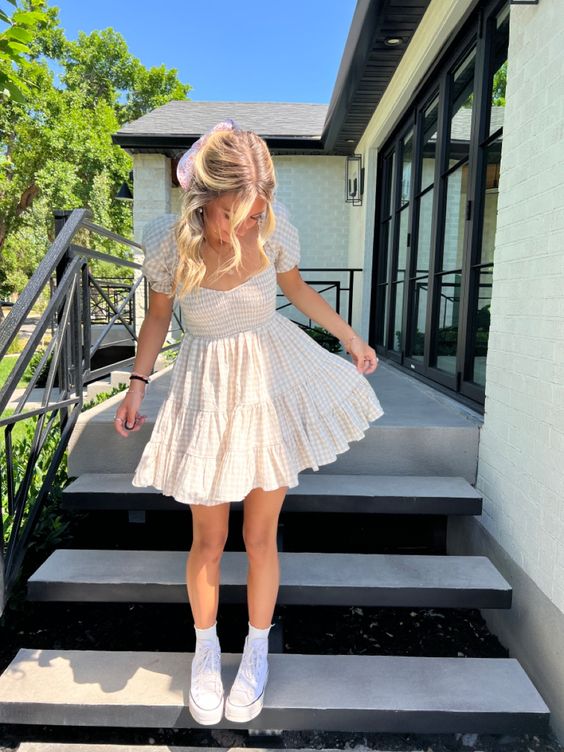 A babydoll sundress is such a cute and fashionable outfit choice for spring!
Babydoll sundresses are easy to wear and super comfortable, so you know you'll look good, and feel good, all day long!
Athletic Chic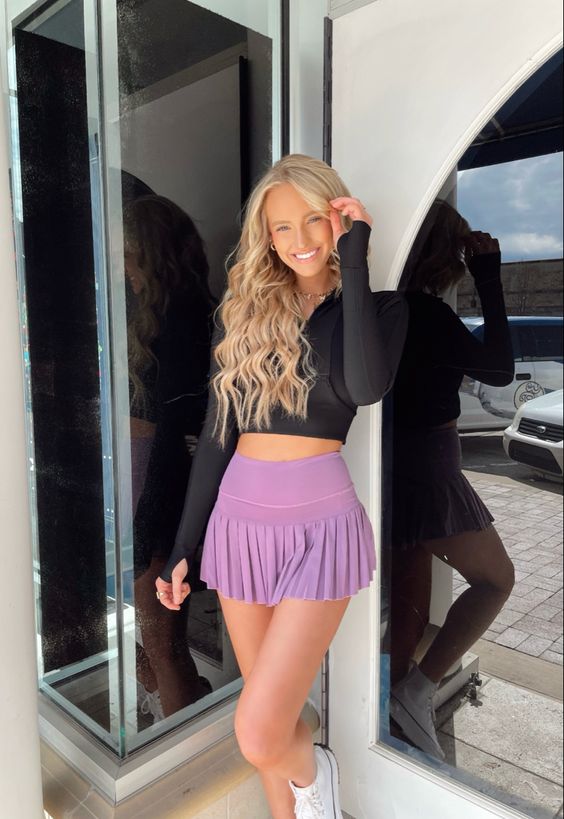 If you want to wear athletic clothes but still look fashionable, try this athletic chic look by pairing a tennis skirt with a cropped workout top.
We love how easy these super trendy spring outfits for teenage girls are to put together!
If you don't have either of these in your closet, you can get them on amazon for a great price.
Cowboy Boots & Dress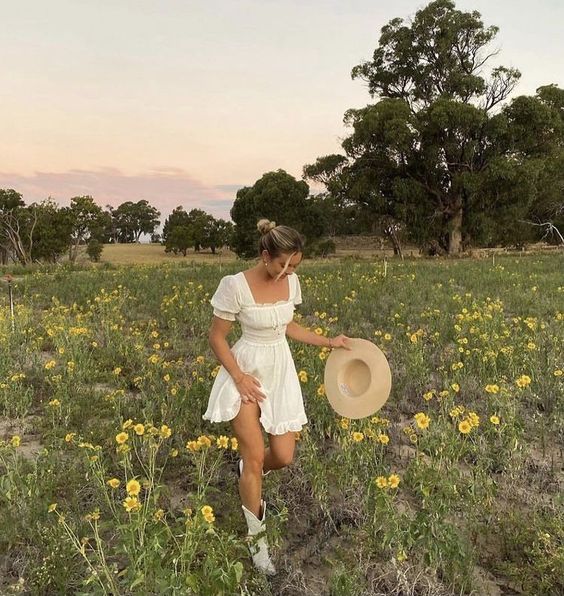 We'll never stop loving the trendy cowboy boots and dress combination because it's just that amazing.
This simple spring outfit has to be one of our absolute favorites for 2023!
Floral Sundress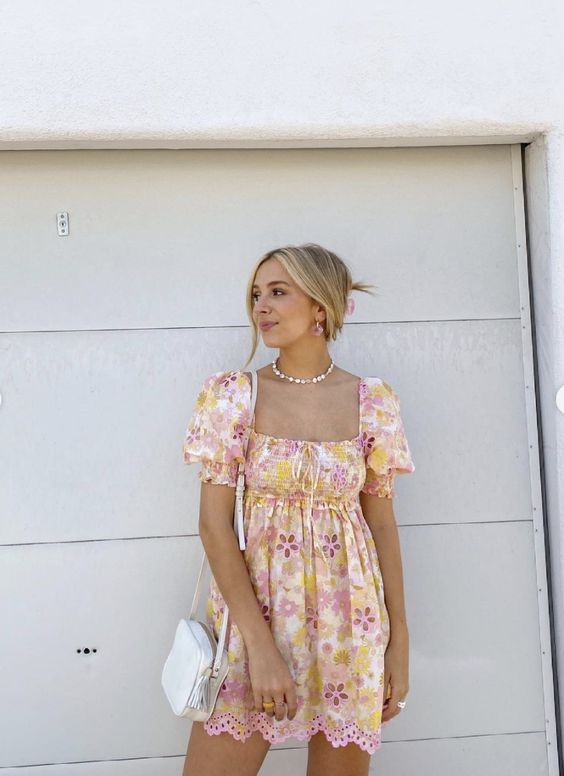 If you're ever stuck trying to find the perfect spring outfit for teen girls, then look no further than a simple floral sundress.
A floral sundress immediately elevates your overall look, even if you haven't done your hair or makeup.
We highly recommend stocking your closet with multiple different floral dresses so you always have a go-to when trying to find the perfect outfit.
Cardigan & Jeans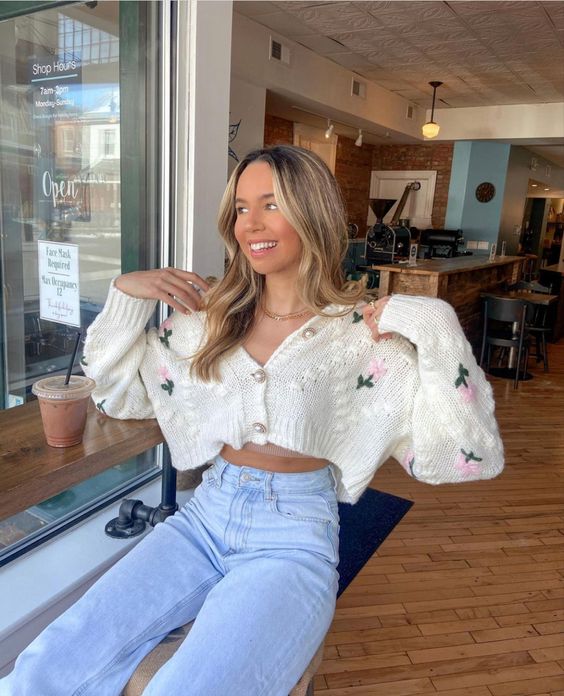 It's spring, so you never know if it's going to be a warm day, or a cool day.
If it's a cooler day, we highly recommend wearing a lightweight cardigan with simple blue jeans for the perfect outfit.
We love how the white cardigan and blue denim jeans go together to create a simple and casual spring outfit that anyone can wear.
Related Post: Winter Outfits for Teenage Girls
Skirt & Sweater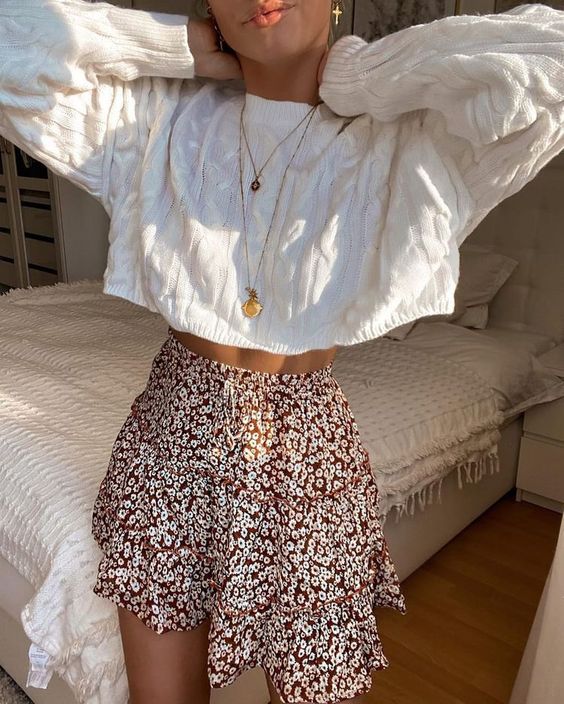 Spring was practically meant for skirts and sweaters, especially floral skirts.
The sweater and skirt combination is one of our favorite spring outfit ideas for high school girls.
Simple Romper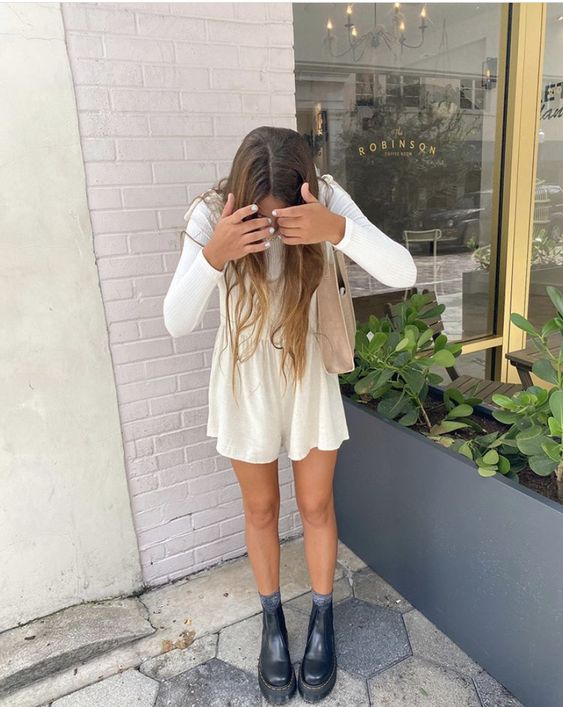 A simple romper is an easy way to create a cute spring outfit without trying too hard.
Just pair a romper with a long sleeve and boots, and you'll have yourself one of the trendiest spring outfits for teenage girls.
Coordinating Spring Dresses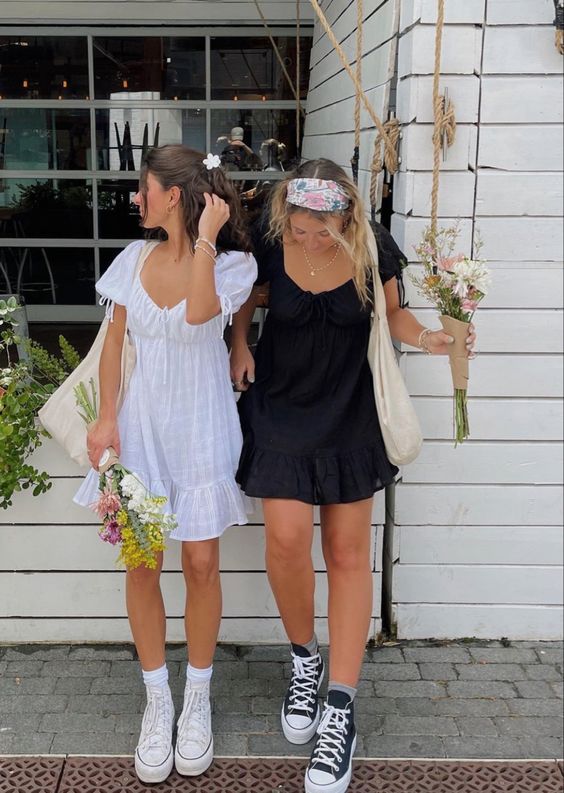 If you're looking for a cute and trendy spring outfit for you and your bestie, try wearing coordinating dresses!
We are obsessed with how the white and black coordination of the dresses, shoes, and accessories, creates the Pinterest worthy bff outfit of our dreams!
Checkered Dress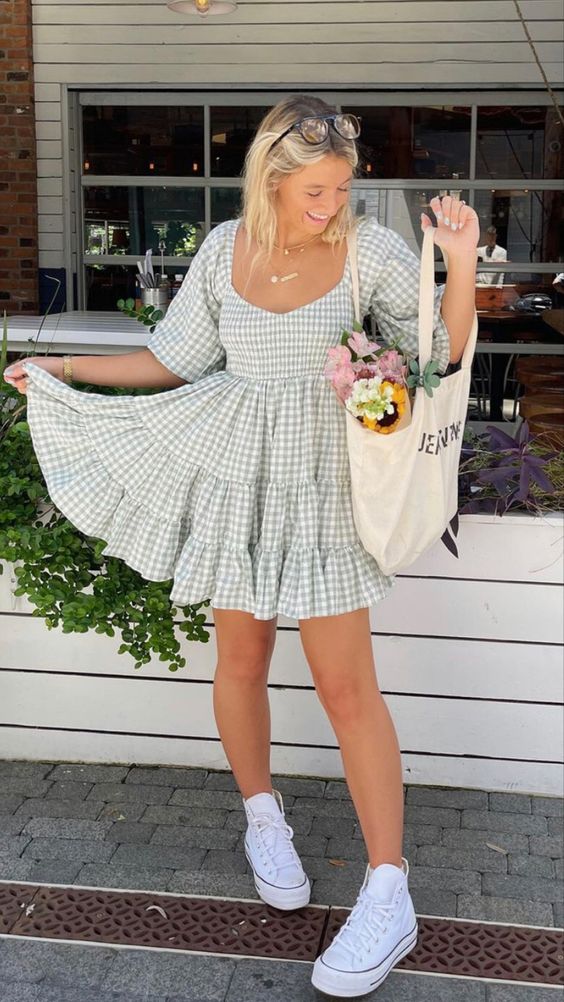 A casual checkered dress is a must-have for spring, especially for teenage girls.
This easy to throw on and go dress is the picnic perfect dress that you'll be wearing all season long!
Midi Skirt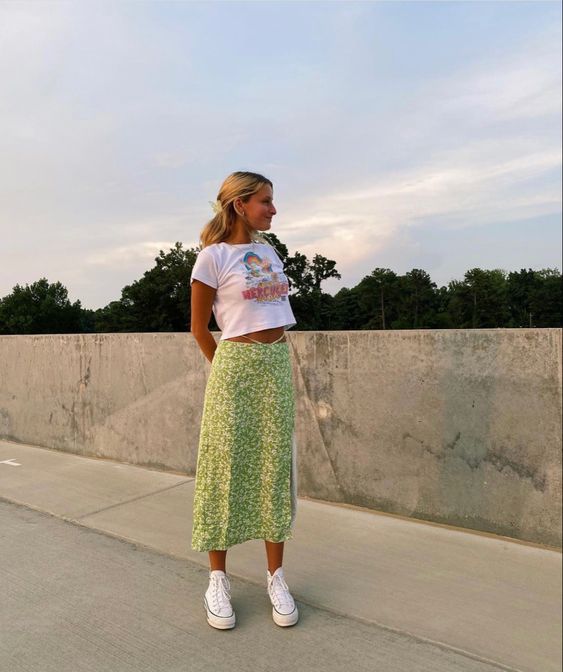 There's nothing we love more than a midi skirt in spring!
Midi skirts have been such a trendy clothing item the last few years and this year, they'll be looking the best when paired with a simple graphic t-shirt.
Related Post: 15 Most Popular Shoes for Teenage Girls
Animal Print Skirt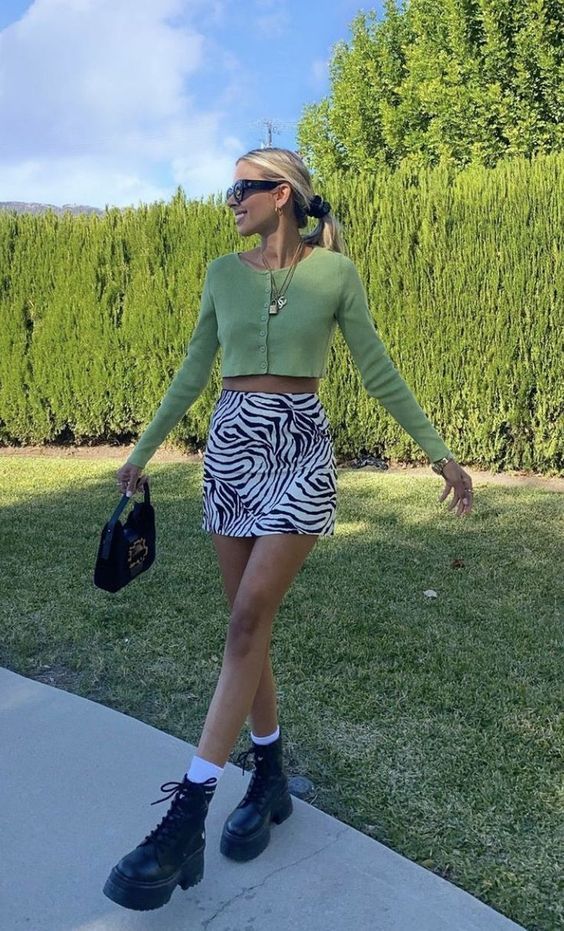 Animal prints are making a trendy comeback, and we're here for it.
Try rocking a fun animal print skirt this spring for an outfit that you're Instagram and Pinterest followers will love.
Statement Shacket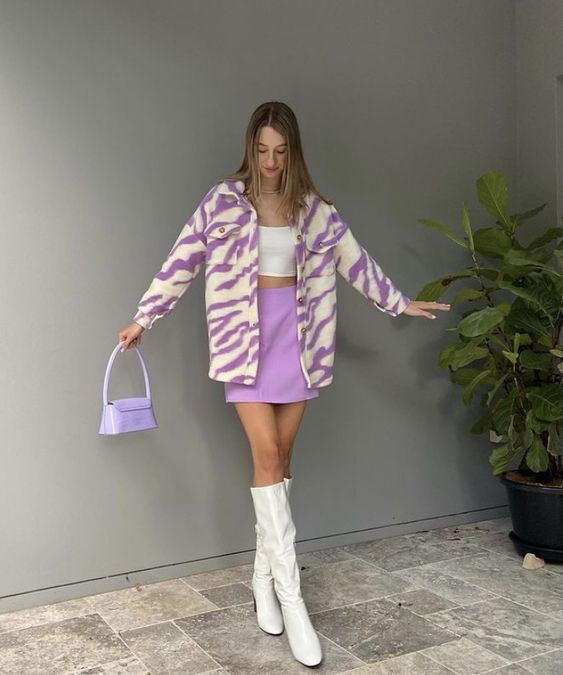 Spring has such unpredictable weather, so it's best to be prepared with some type of layering piece, like the statement shacket.
The statement shacket is meant to be bold, fun, and a vibrant way to dress up your outfit, without having to go all out.

Pastel Jeans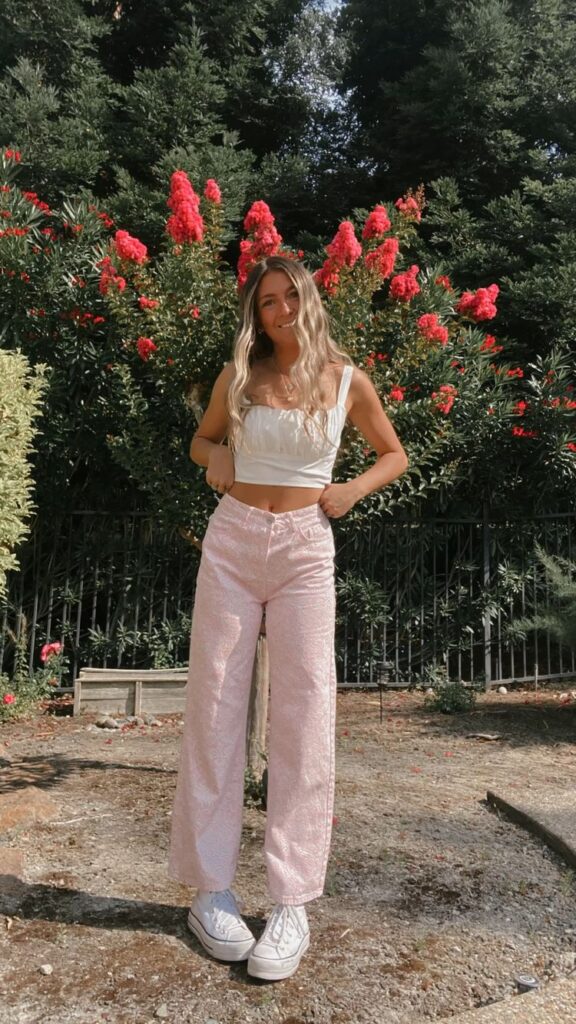 Pastel jeans have become one of our favorite closet must-have pieces, specifically for spring.
You can easily get any color of pastel jeans and casually dress it up with a simple t-shirt or tank top.
Fuzzy Cardigan Sets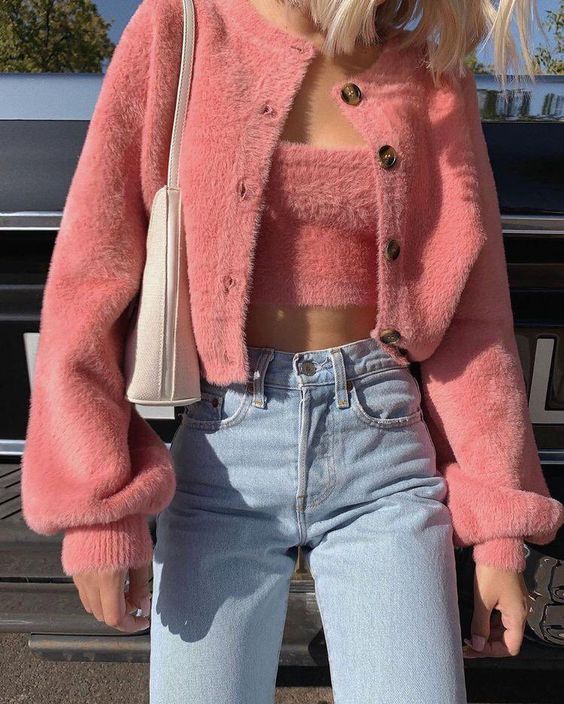 There is nothing we've become more obsessed with than the fuzzy cardigan set trend.
We have been loving how cute, and how comfortable, these sets are!
Try pairing a fuzzy cardigan set on top of your favorite denim jeans for a simple and casual spring outfit for teenage girls.
Graphic Sweatshirt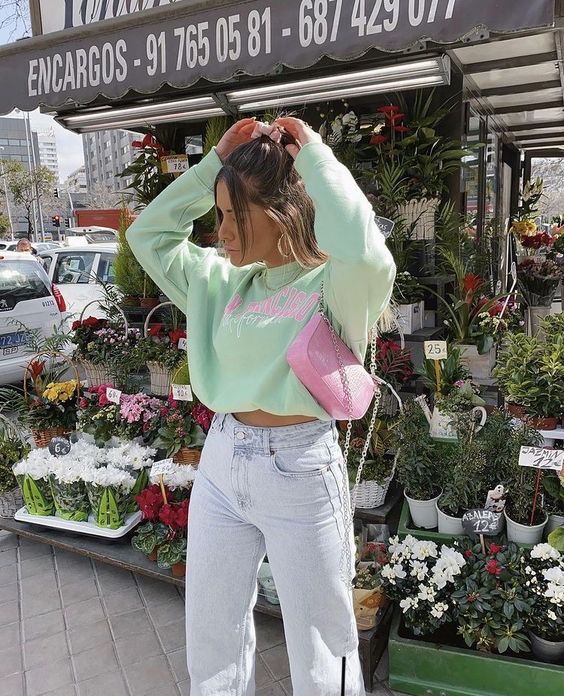 We are all about being comfortable, even when you're trying to look cute.
A fun, vibrant, and trendy graphic sweatshirt is a great go-to when putting together a cute spring outfit.
Pair it with loose fitting jeans or jean shorts depending on the weather.
Related Post: 60 Best Hairstyles for Teenage Girls
Oversized Graphic Tee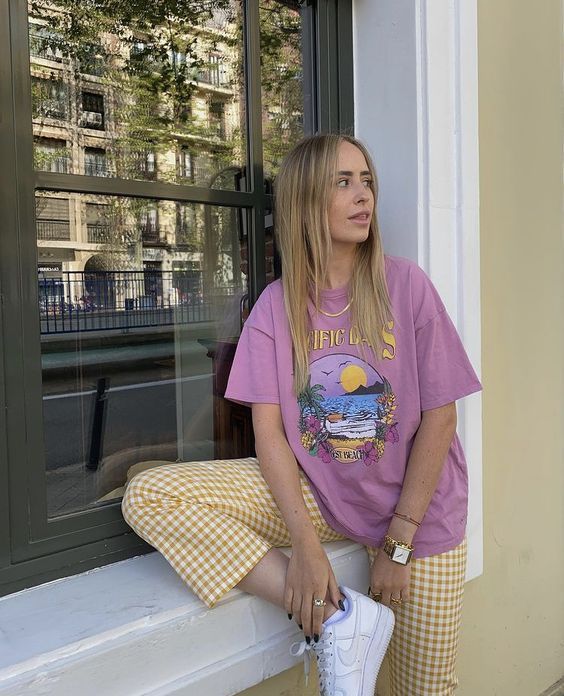 Graphic Tees have been a hit for decades, and they aren't going anywhere in 2023.
Oversized graphic t-shirts are a casual and easy way to create a spring outfit, especially if you're looking to be comfortable.
Try pairing your graphic t-shirt with coordinating pants for a fun and trendy outfit!
Checkered Pants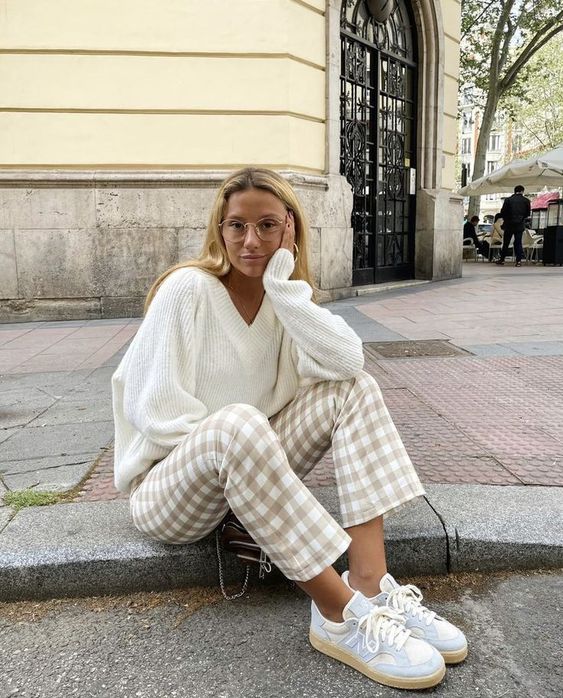 You've heard of checkered dresses, but what about checkered pants?
These pants are such a fun way to dress up a simple outfit without having to try too hard.
So grab yours at your closest H&M, Zara, or Target!
Spring Overall Shorts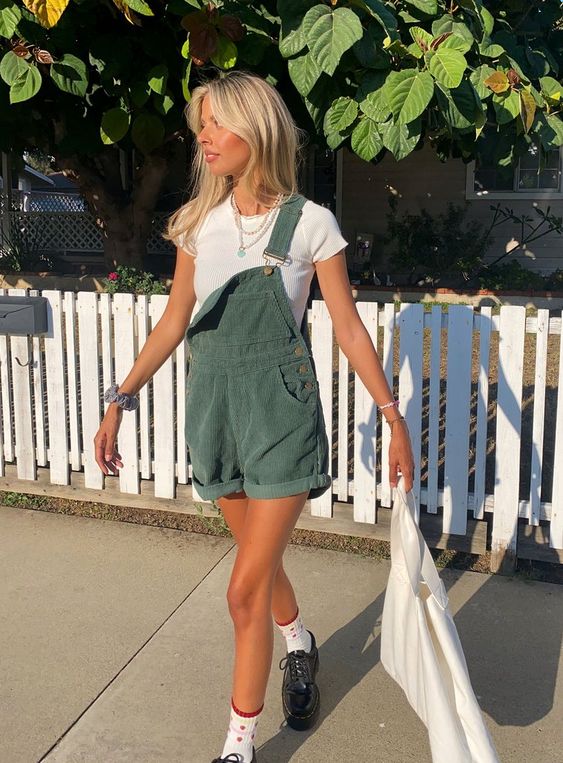 Overall shorts are one of the easiest outfits you can ever wear for spring.
Whether you're wearing your overalls over a t-shirt, tank top, or sweater, you can't go wrong!
Sweater Vests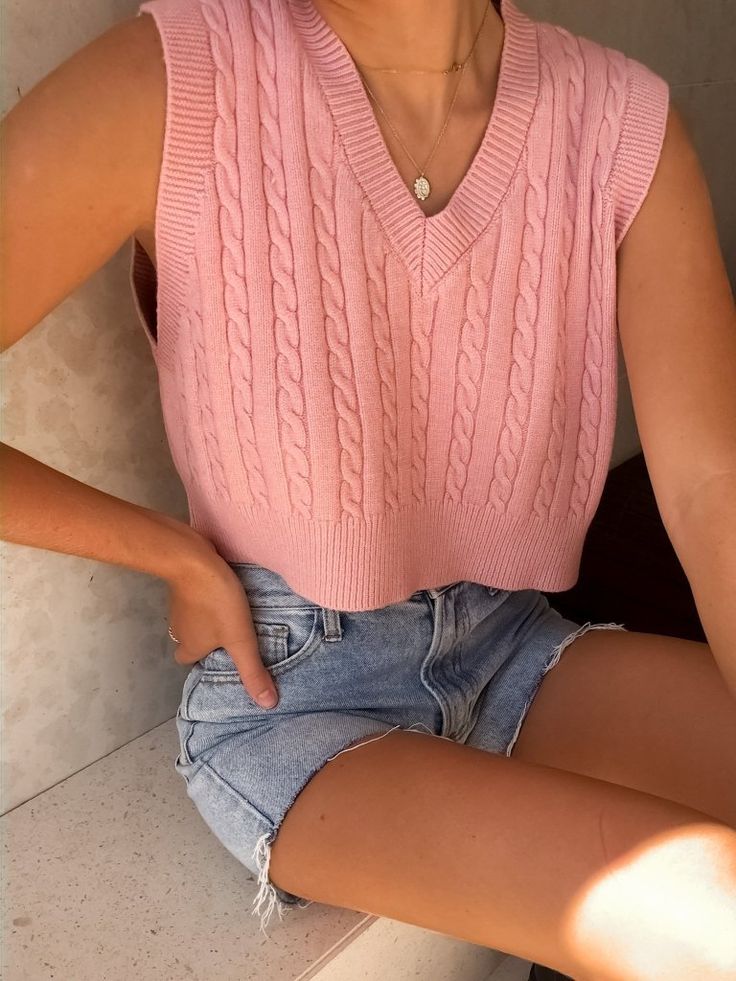 Sweater vests have been trending all over social media for the past year, and they're going to keep trending into 2023.
They're are an easy and simple outfit choice for any teenage girl looking to be fashionable in spring.
Coordinating Spring Set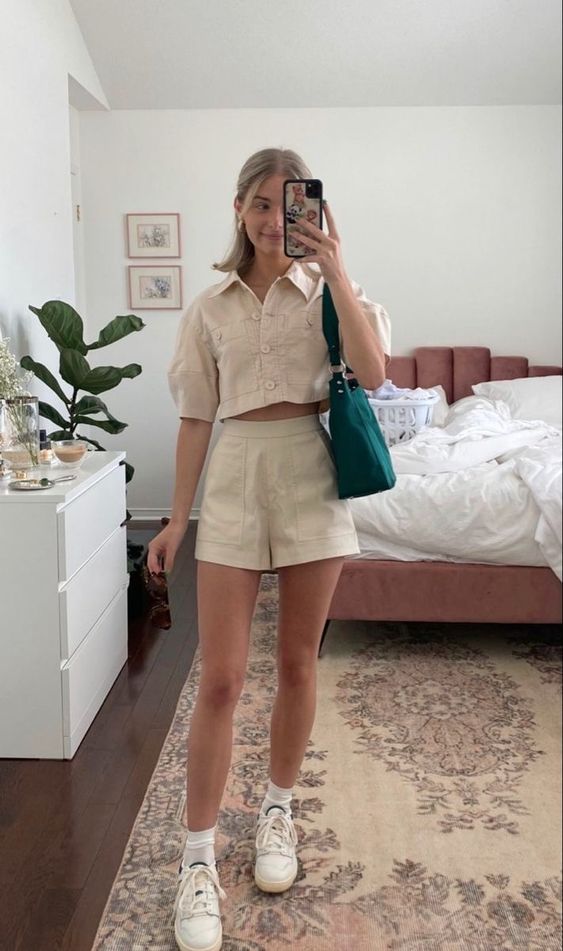 A coordinating set is hands down one of the best ways to bring your A game to your outfit.
Basic matching sets are classy, fashionable, trendy, and so easy to style!
Related Post: 15 Best Perfumes for Teenage Girls
Colorful Shorts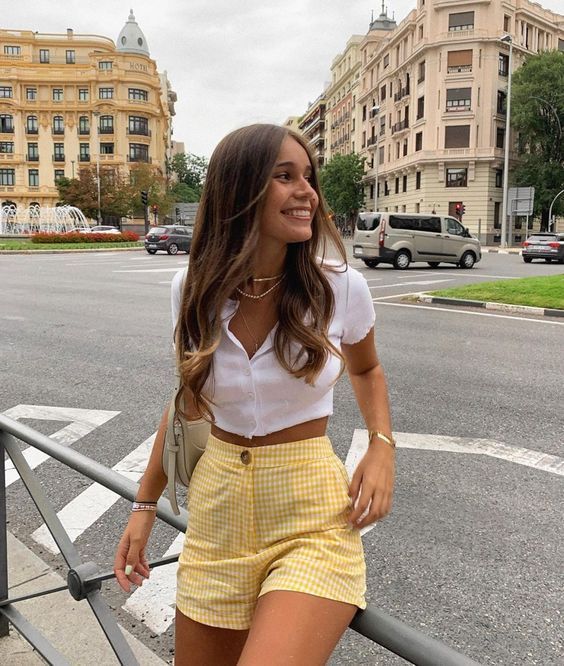 Put some color into your outfit with a pair of colorful shorts! Adding color into any clothing item makes it one of the best spring outfits for teenage girls.
Whether they're denim shorts, linen shorts, or cotton shorts, you can always use a bit of added color into your outfit!
Wide Leg Trousers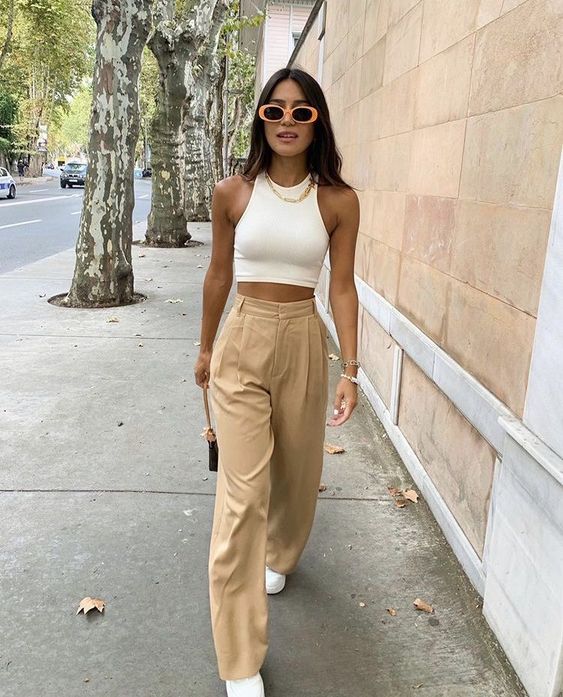 We love how wide leg trousers have become the "it" girl fashion item!
These pants are a great alternative to jeans and create such a trendy outfit in a matter of seconds.
Satin Skirt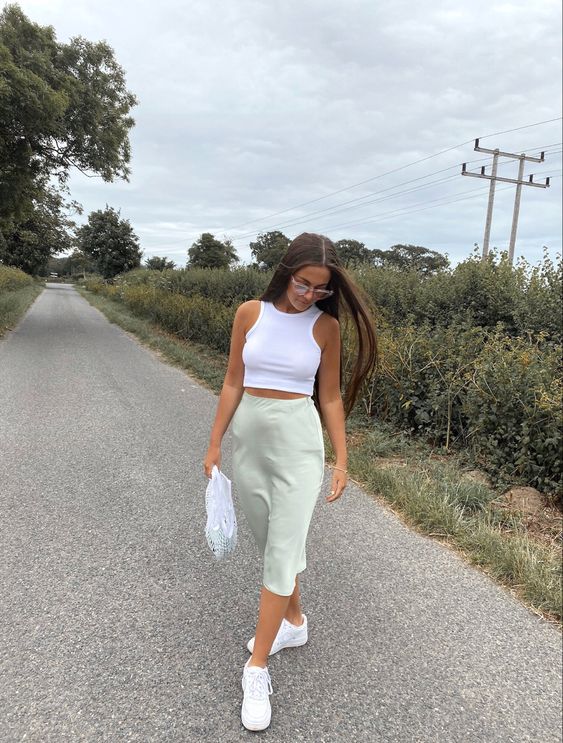 Satin is one of the best fabrics, especially on those hotter spring days.
These satin skirts are a must-have since they're easy to style, lightweight, breathable, and super comfy!
No more worrying about rigid denim jeans this season.
Graphic Tee & Jean Shorts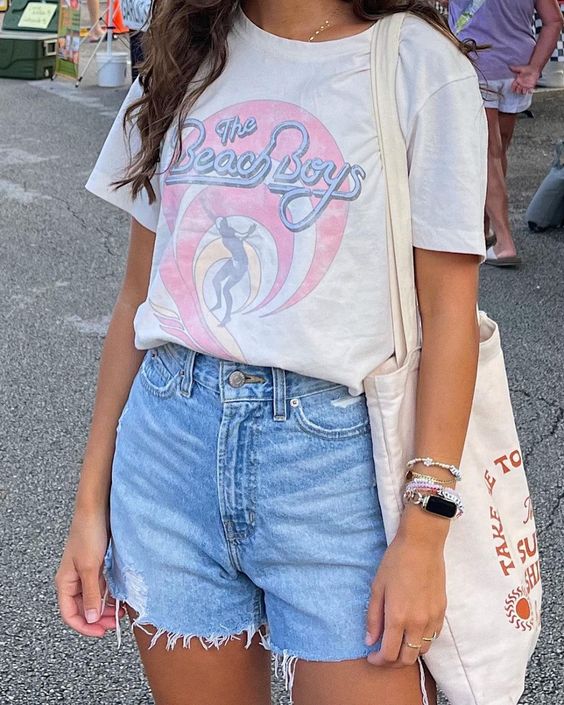 A classic spring outfit for teen girls is a simple graphic tee paired with jean shorts.
This look will last you all throughout spring and summer!
Pro tip: Head to your local thrift store for the best graphic tees!
Color Coordinating Outfit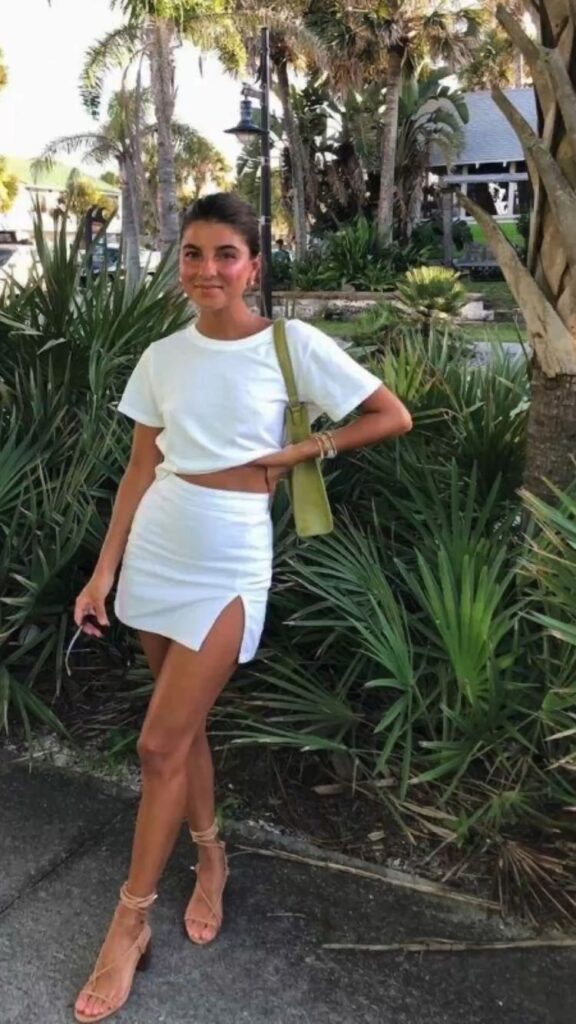 A simple way to elevate your look is by coordinating your entire outfit around one color.
Whether that be white, black, or any color you choose, coordinating your outfit is one of our favorite spring outfit ideas for teenage girls.
Hopefully you found your favorite outfit to wear during the spring season after going through our picks!
If you have any comments, questions, or suggestions leave them down below. Thanks for reading!