Are you not sure what outfit to wear to your next Thanksgiving dinner? Here are 25 perfect Thanksgiving outfits for teens in 2023!
From the more classic knit sweater outfits, to the color coordinated cute looks, you'll be sure to find one that matches your taste.
Plus, we've included some unique looks that would be sure to catch your attention and make you think twice about choosing your Thanksgiving outfit!
Want more seasonal outfit ideas? Check out these posts:
Let's dive in!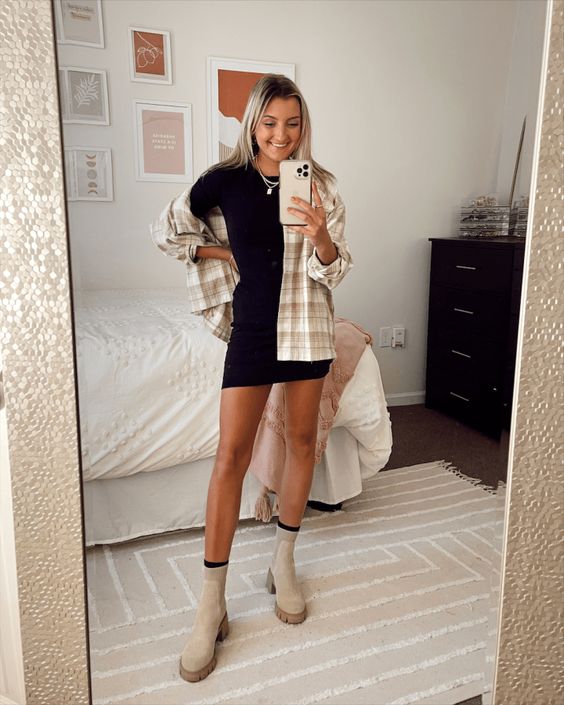 Fall is around the corner and we're already planning our Thanksgiving outfit and obviously that needs to include some sort of fall flannel.
We're obsessed with the beige and black color combination for Fall and this coordinating set is giving everything you could possibly want.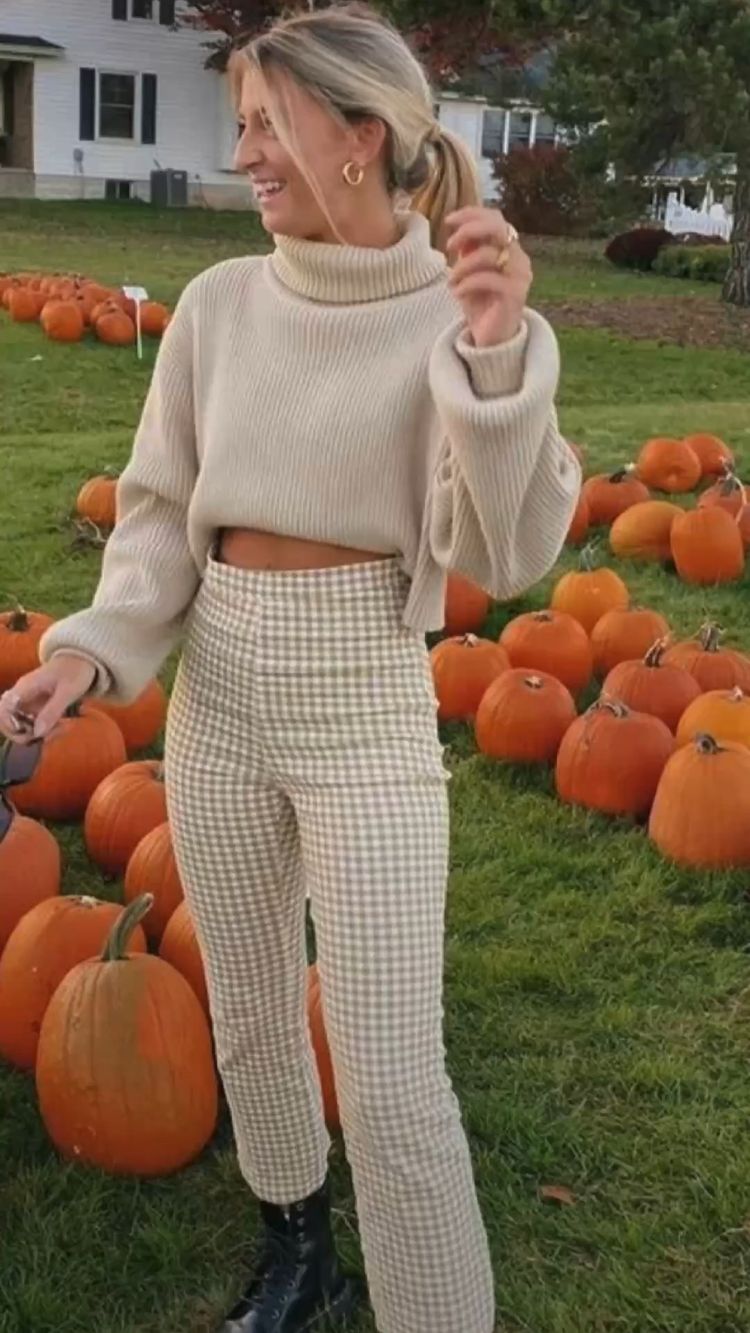 You can never go wrong with a pair of beige checkered pants in the Fall, especially as a Thanksgiving outfit.
We're especially loving this fit when paired with a matching turtleneck and black combat boots.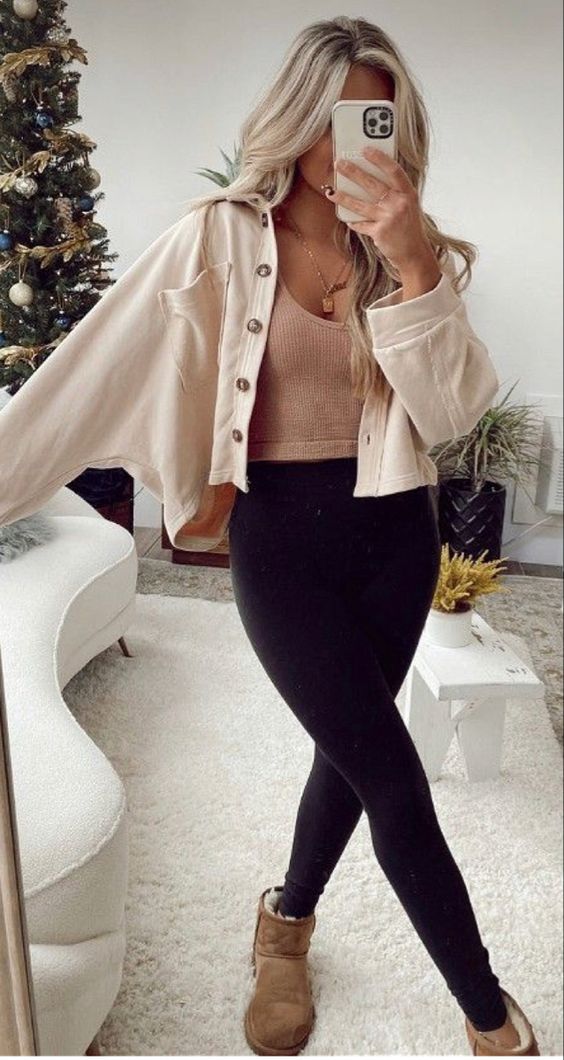 If you aren't the type of family to dress up for Thanksgiving dinner, but you still want to look cute, we have the outfit for you.
Just by pairing your leggings with neutral Fall colors and a matching pair of Uggs, you've instantly elevated your lounge look. Definitely one of our favorite Thanksgiving outfits for teens.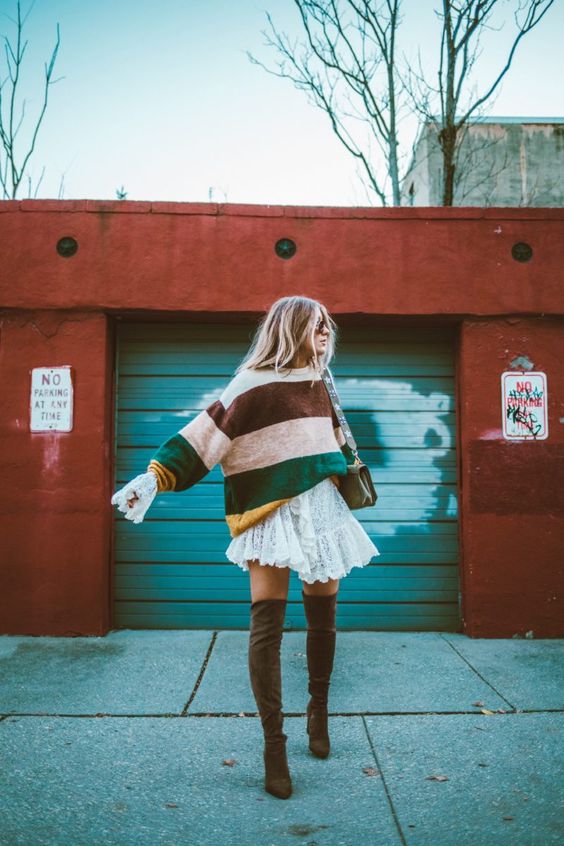 There is nothing we love more as a Thanksgiving outfit for teen girls than an oversized sweater paired with a delicate lace skirt.
This combination worn with fall colored thigh high boots makes for the best Thanksgiving dinner look that you will definitely be thanking us for.
Whether you're going out to a restaurant for your Thanksgiving dinner, or to a family member's house, you won't want to skip on this outfit inspo.
A neutral coordinating outfit is a cute and simple way to bring your Thanksgiving outfit to life.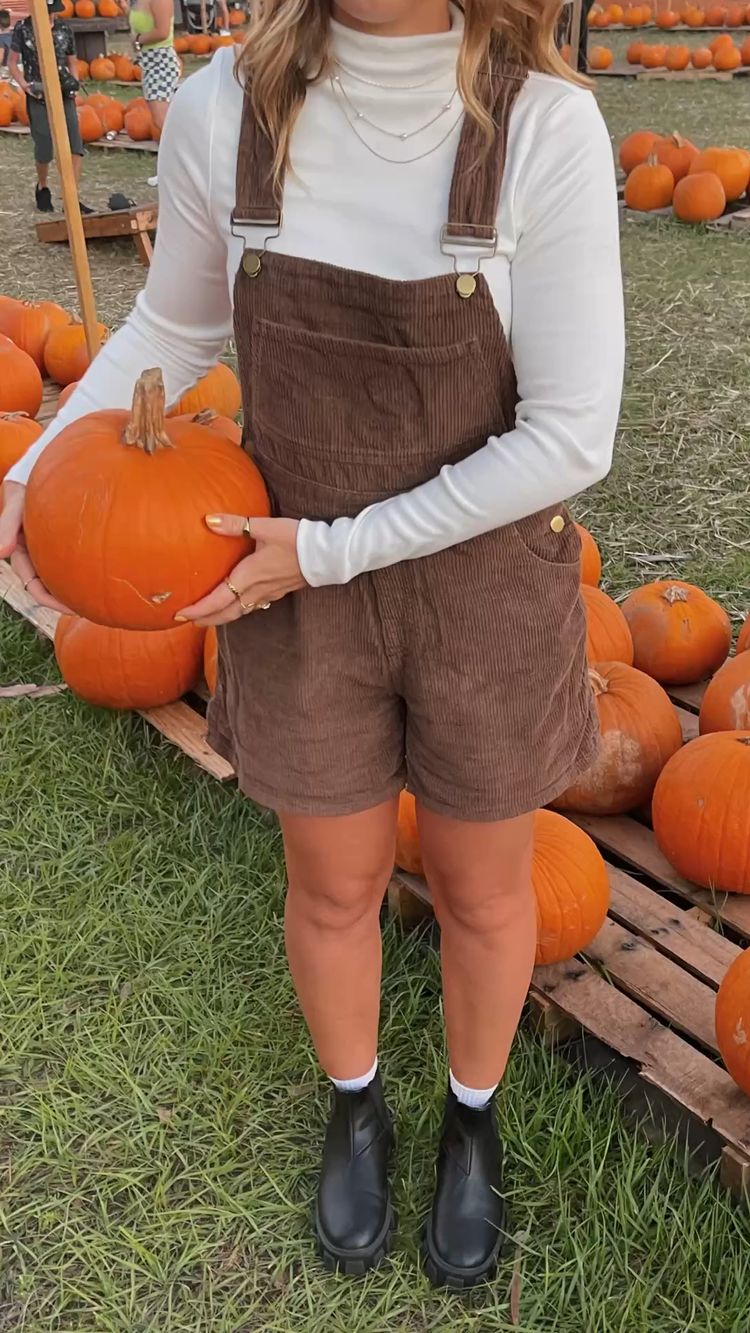 We cannot get over how perfect these brown corduroy overalls are layered on top of a white turtleneck.
This outfit is so simple, cute, and effortless in the best way possible.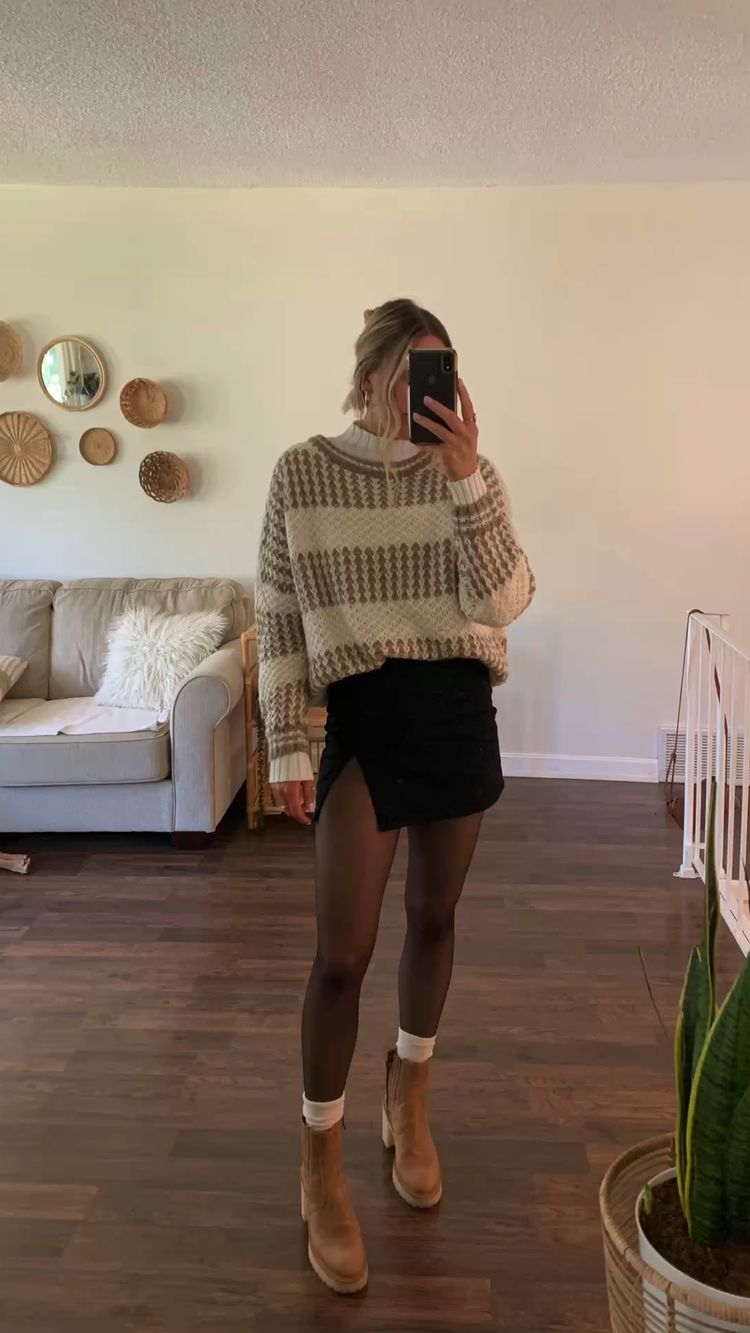 If you're wondering what to wear to Thanksgiving as a teen, remember these two things: chunky knit sweater and little black skirt.
These two are the ingredients for the picture-perfect Thanksgiving dinner outfit.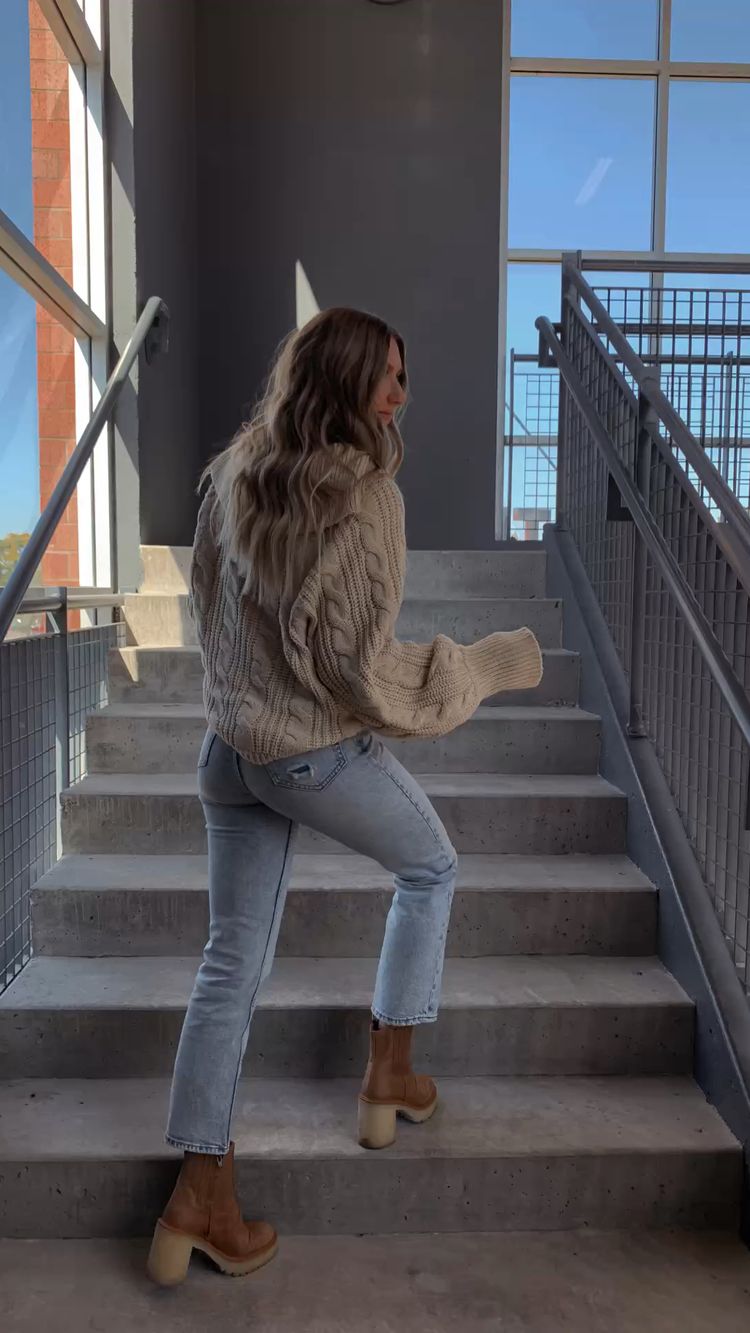 So you're not much of a skirt or dress person? No worries, here's an outfit for you.
Pair a neutral knit sweater with your favorite pair of light denim jeans and Fall colored boots for an outfit you'll be comfortable in all night long.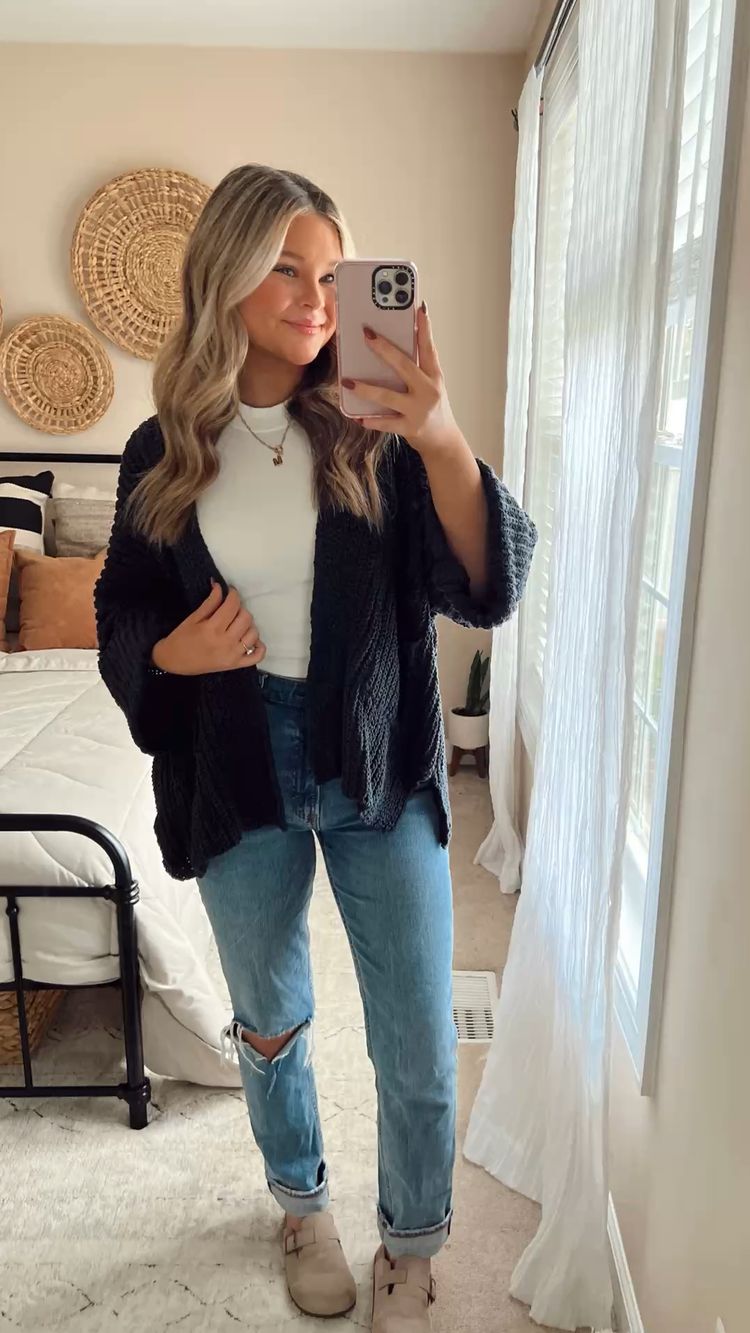 This is your reminder that you can wear Birkenstocks to your Thanksgiving dinner and still look cute.
This easy and simple outfit can probably be made with items in your own closet right now.
Just grab a simple white tee, a pair of denim jeans, an oversized cardigan, and of course, your favorite pair of Birks.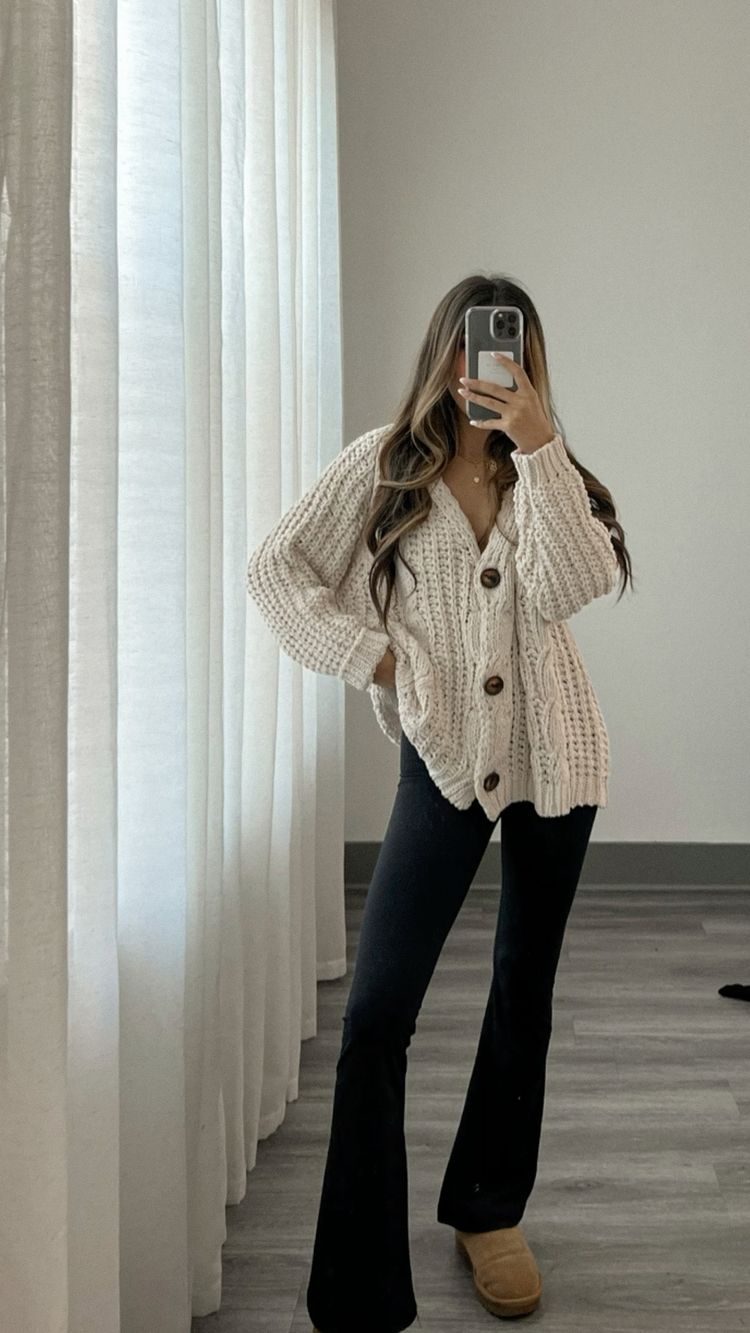 So you want the comfiest Thanksgiving dinner outfit possible, while still looking trendy?
With the right oversized sweater, bootcut leggings, and Uggs, you too can have a cute, and still super cozy, Thanksgiving outfit.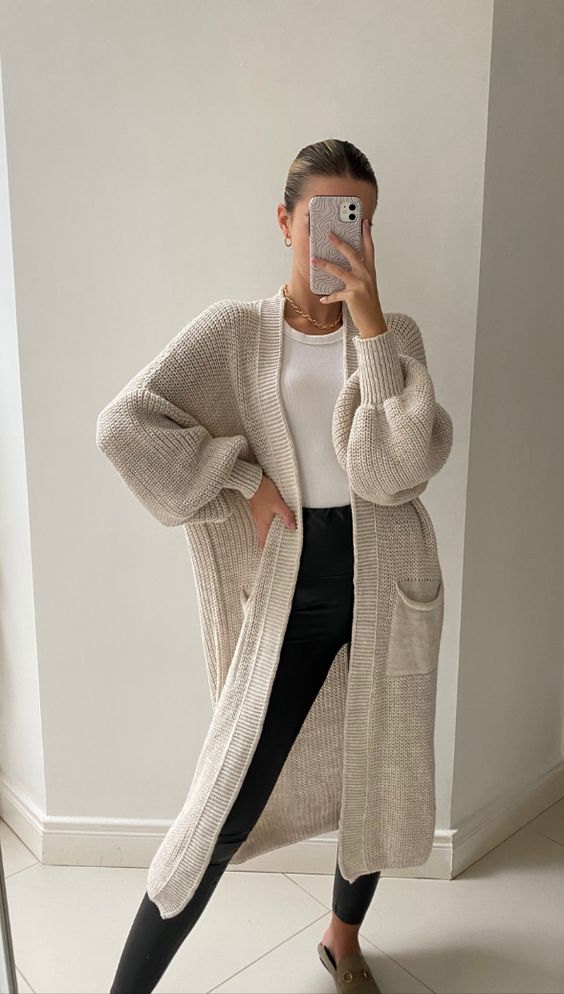 We're all about the Sofia Richie outfit inspiration and this outfit is nothing short of cute, timeless, and simple.
What makes this Thanksgiving outfit for teen girls so special is the super long and dramatic oversized cardigan.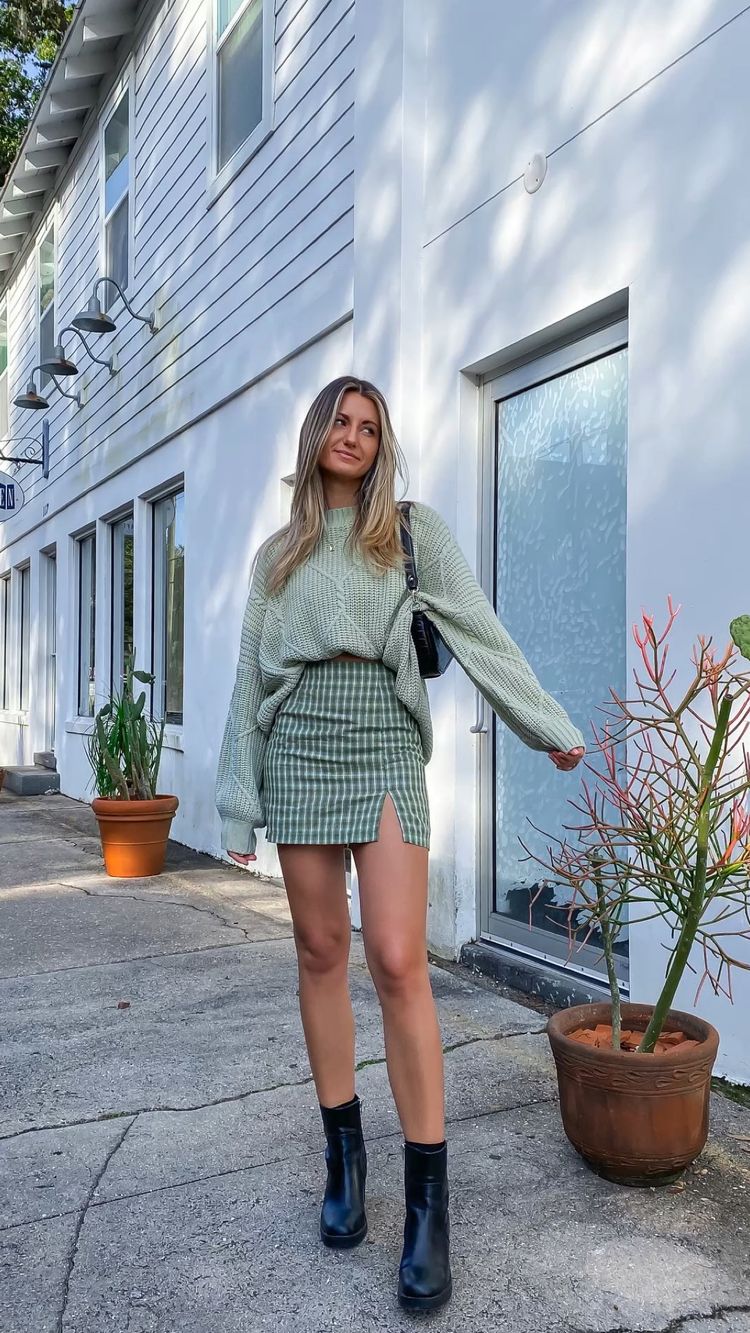 Fall colors don't just mean beige, brown, and neutrals, it can involve colors too!
This green themed outfit is a perfect example of how the right hue of color can make for one of the best Thanksgiving outfits for teens we've seen in 2023.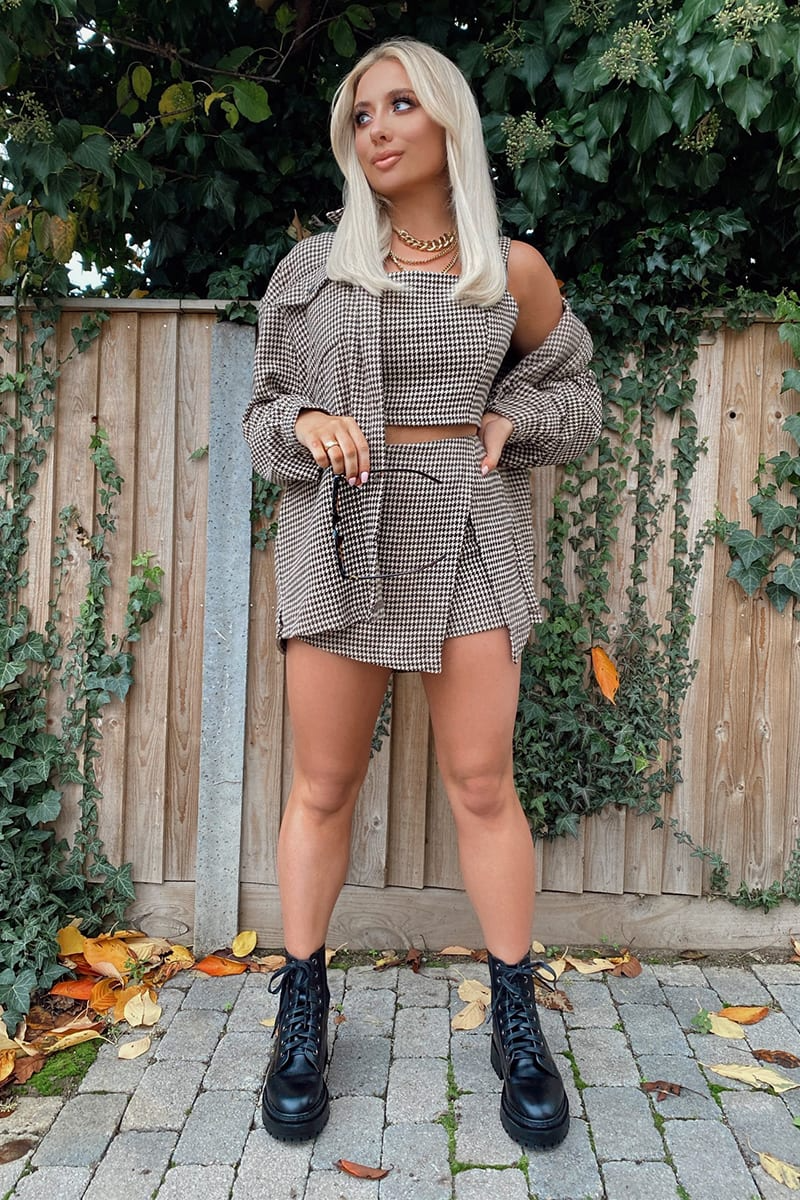 Wow the Thanksgiving crowd with a coordinating checkered set that is sure to steal the show.
This fun and outgoing outfit is perfect for the girl who wants the best Thanksgiving Instagram fit check.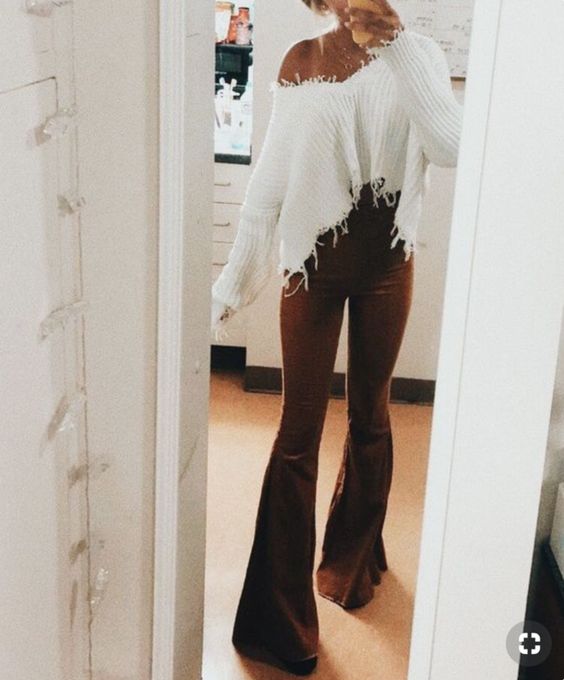 Bootcut jeans will always be a favorite in our hearts, especially for Fall.
These brown bootcut jeans paired with a frayed white knit sweater is an outfit that we're definitely going to try and rock this Fall season.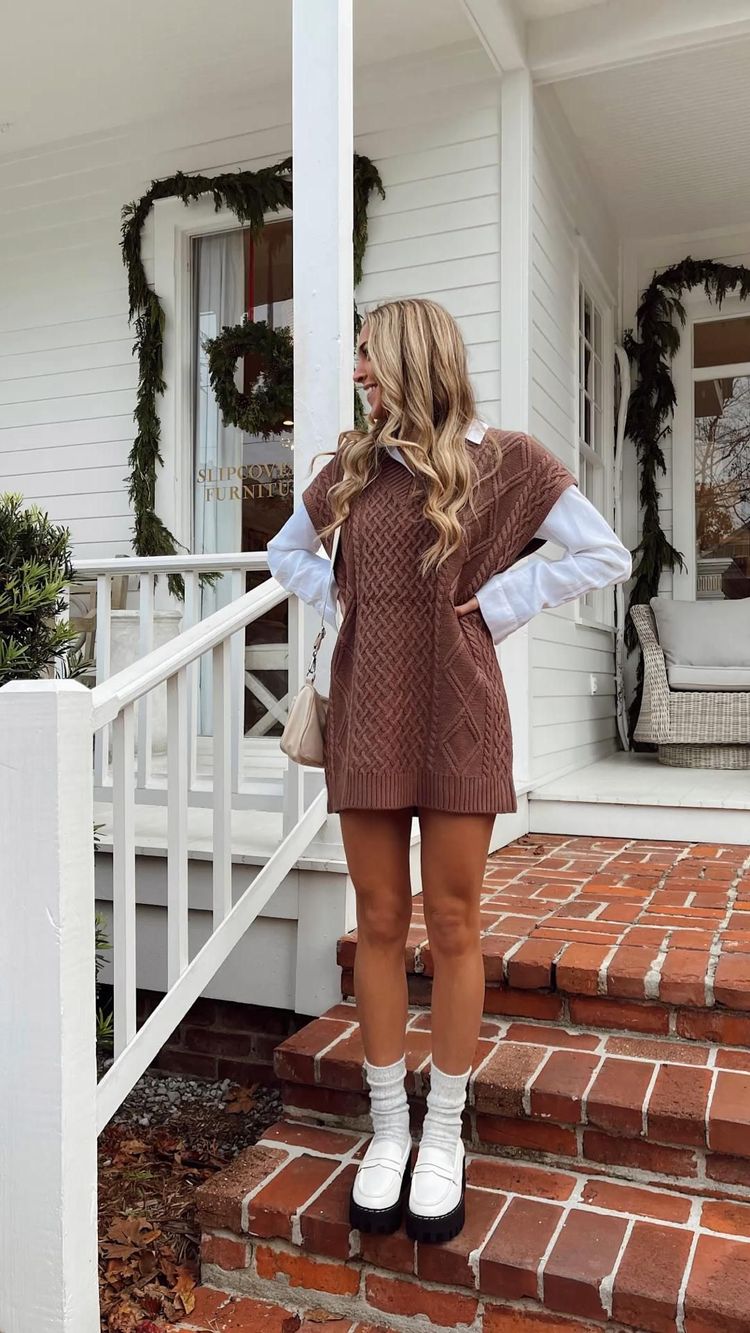 There's no shame in this sweater vest game.
An oversized sweater vest might just be our favorite layering piece for any Thanksgiving outfit idea for teens.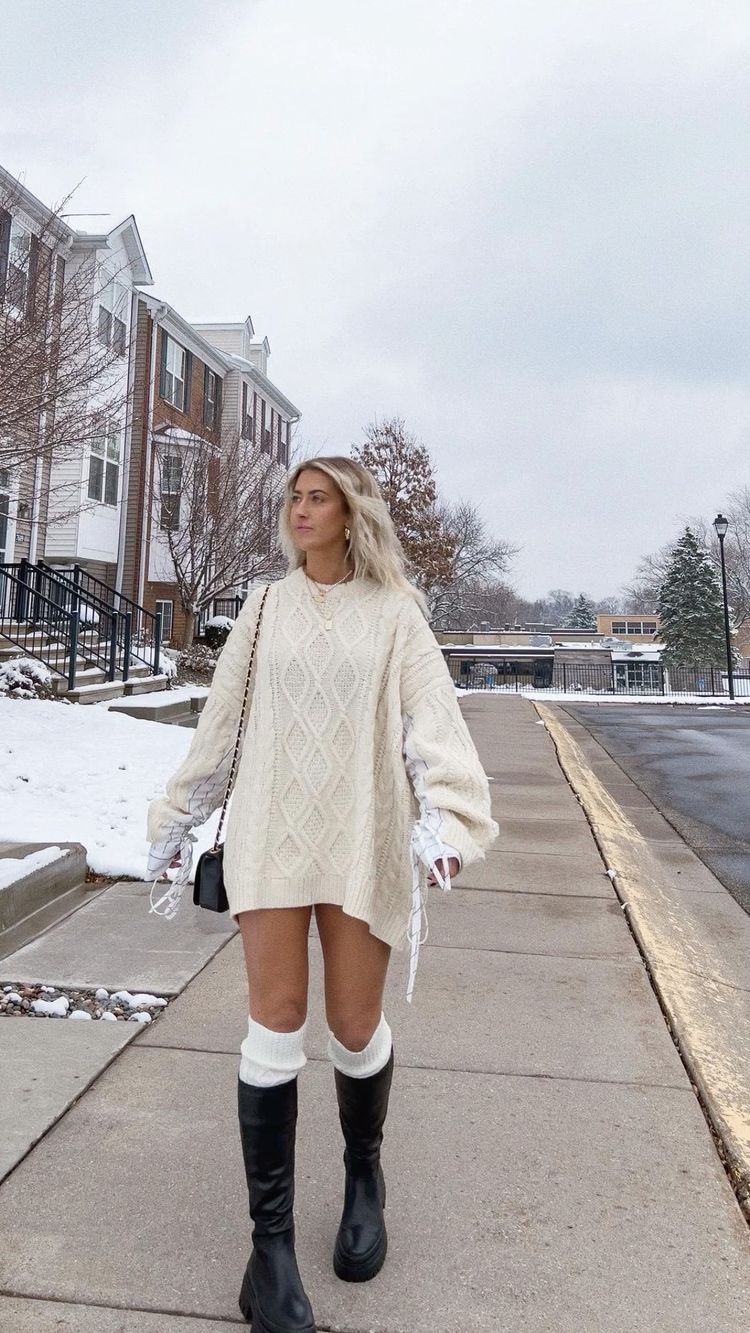 An oversized sweater dress is a staple for Fall and makes for a fan-favorite Thanksgiving dinner outfit.
This cute and simple look is easy to put together with clothing you might already have in your closet.
No need to spend extra money.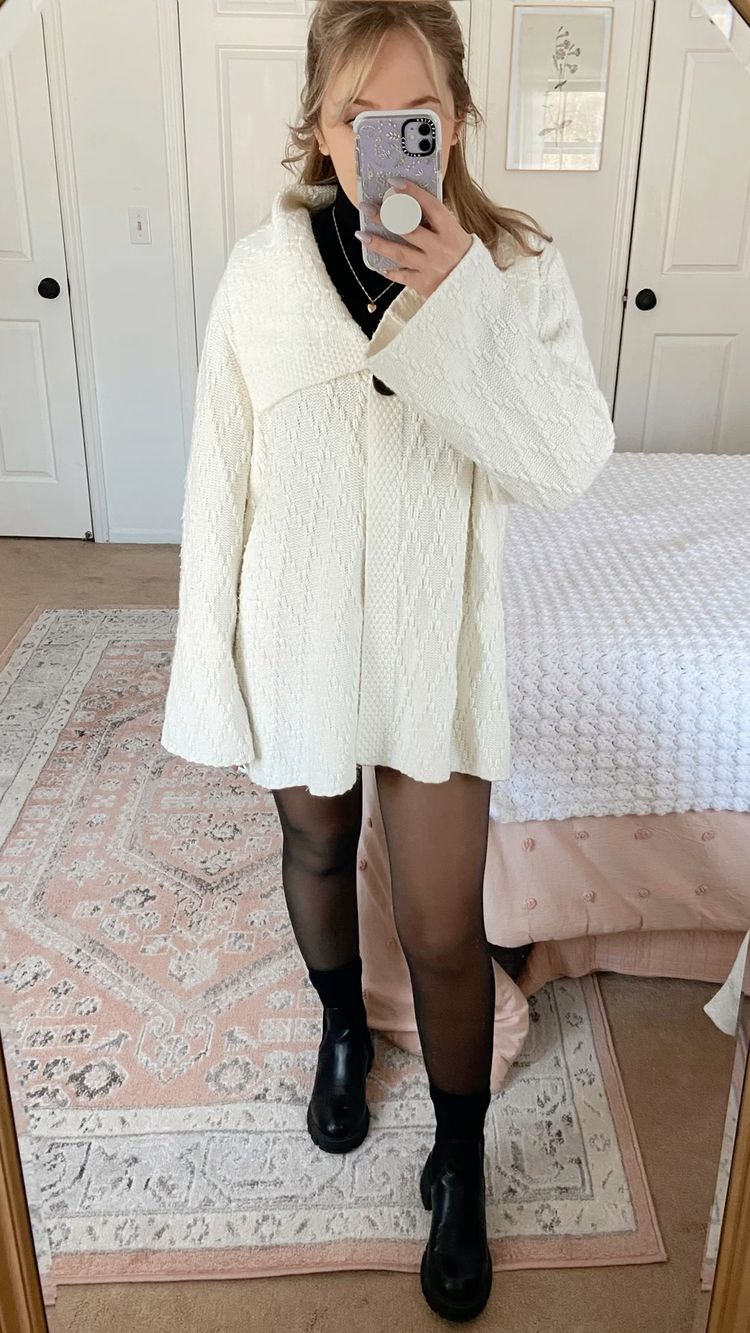 There's something so sweet and cute about a white knit dress in Fall.
This effortless and easy outfit is a great go-to for any teen girl wondering what to wear to Thanksgiving dinner.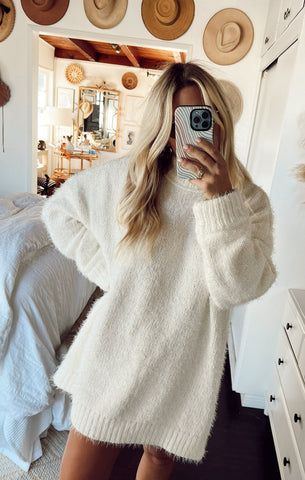 You can't have a list of Thanksgiving outfits for teens without a chunky turtleneck.
The chunky turtleneck is a Fall classic and can be layered dozens of different ways.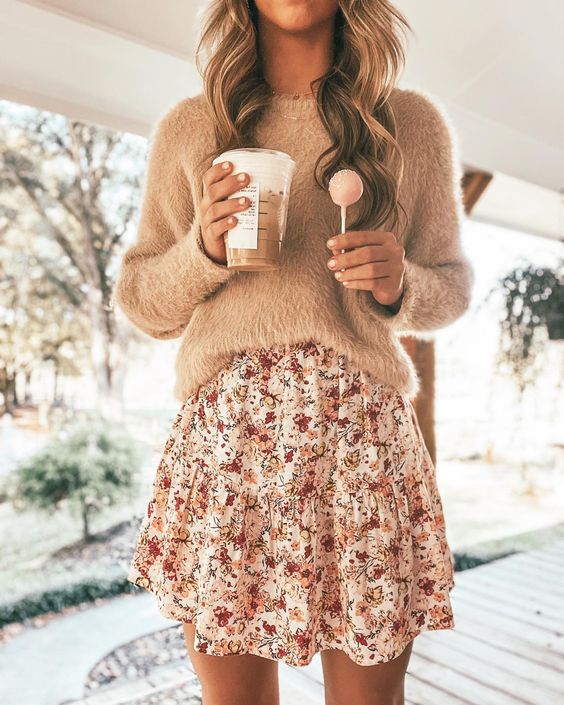 Just because it's Fall doesn't mean you have to box away your favorite floral skirts.
By pairing your floral skirts with Fall colors, like beige and brown, you can create a cute and stylish Thanksgiving outfit.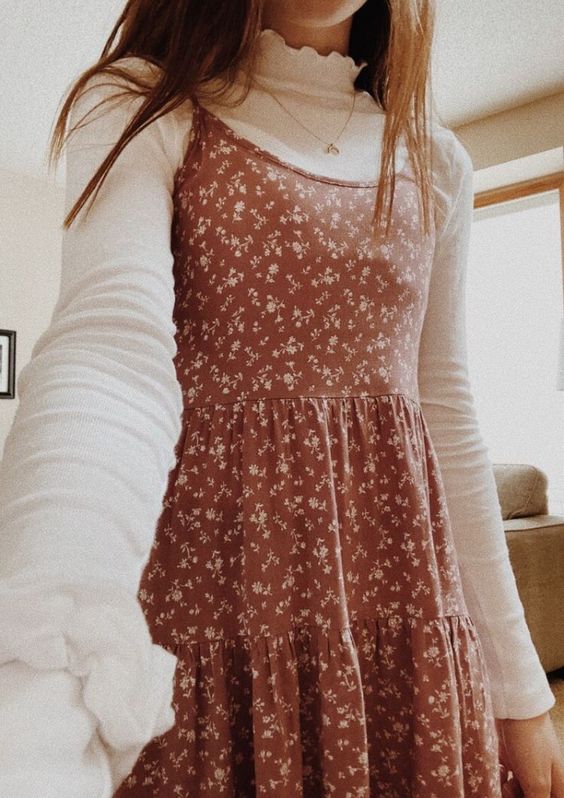 Just like the floral skirt idea, you can also repurpose some of your summer floral dresses for Fall.
Layer your dress on top of a simple white long sleeve and a chunky pair of boots and you've got yourself an outfit you'll love all season long.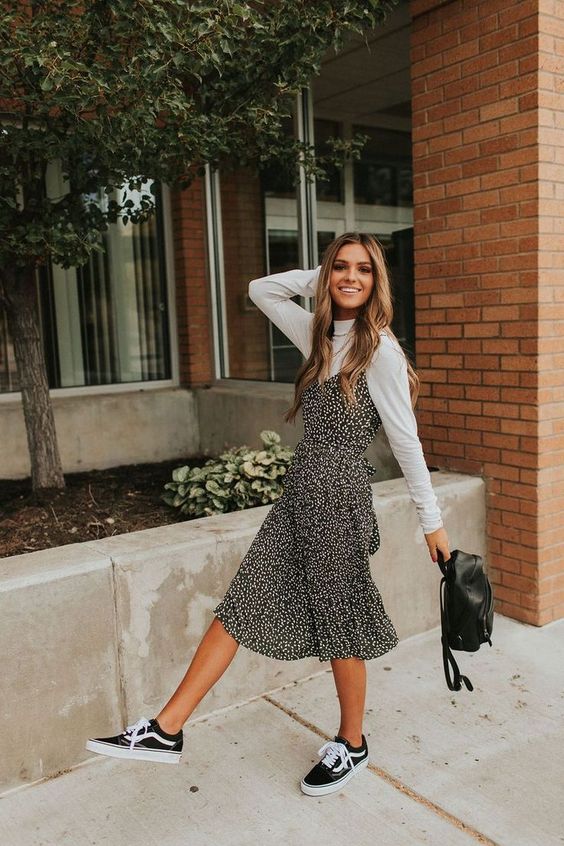 Who doesn't love a midi dress for Fall?
Midi dresses are some of the cutest and easiest layering pieces for any Fall outfit.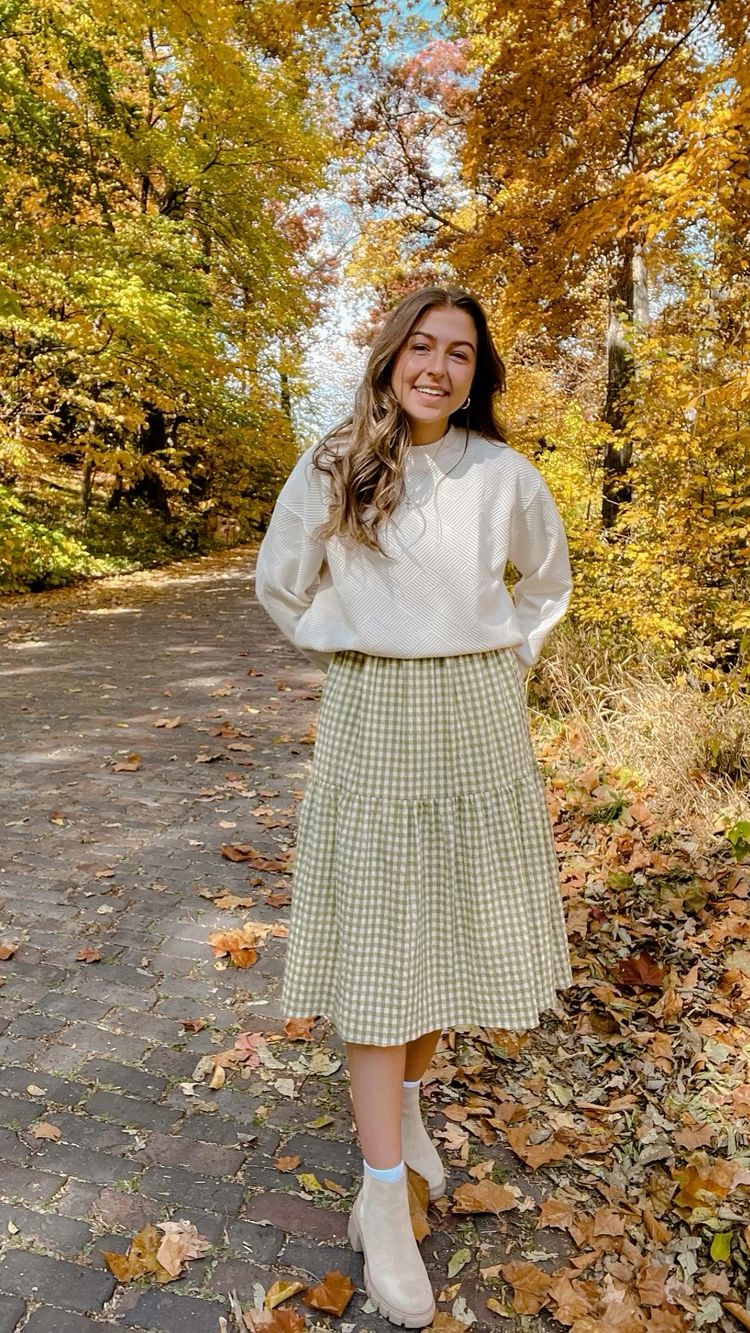 If you couldn't tell, we adore a good checkered print in Fall.
It truly is the print of the season and whether it's on a dress, pants, or skirt, you'll always look stylish and on the trend.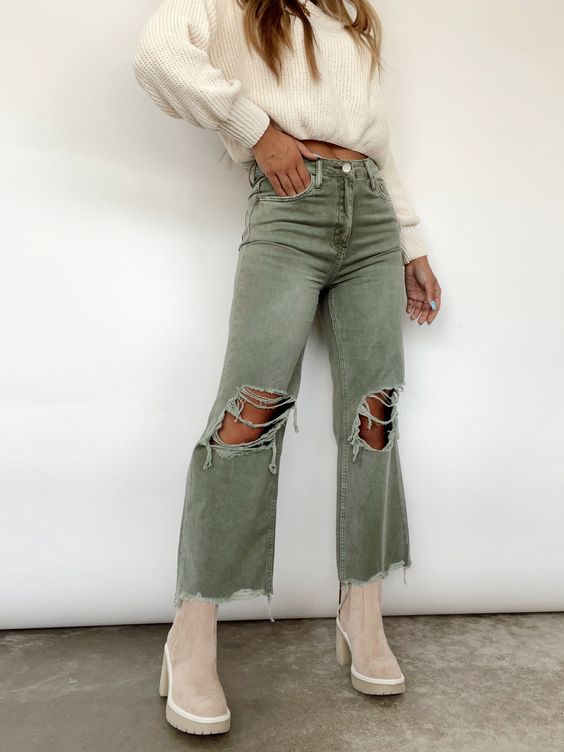 Colored jeans are one of our favorite 2023 trends and it's not slowing down in Fall.
This Fall colored denim is the perfect combination with the white sweater and beige boots for a Thanksgiving dinner outfit for teen girls.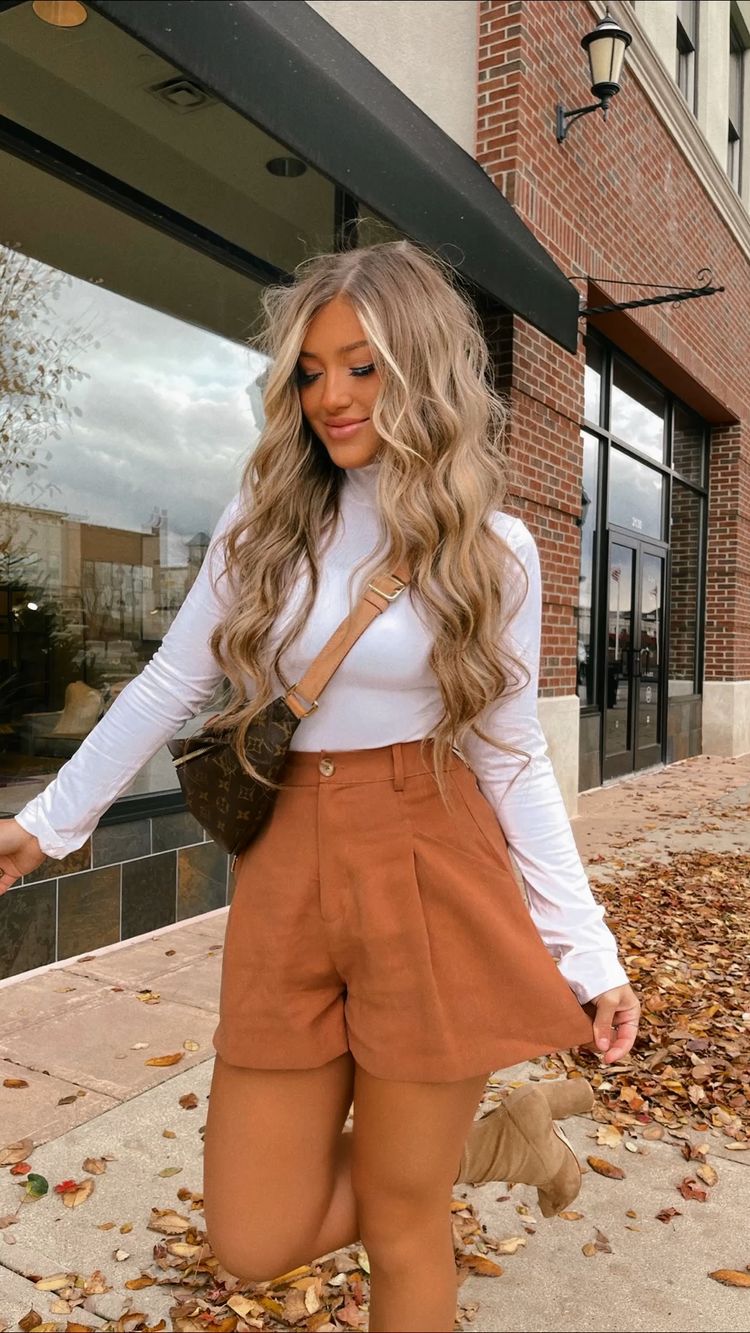 Shorts in the Fall? Groundbreaking.
We love the idea of layering Fall colored shorts with a long sleeve or sweater, especially if you're looking for a more dressed up look. One of the best and most simple Thanksgiving outfits for teens.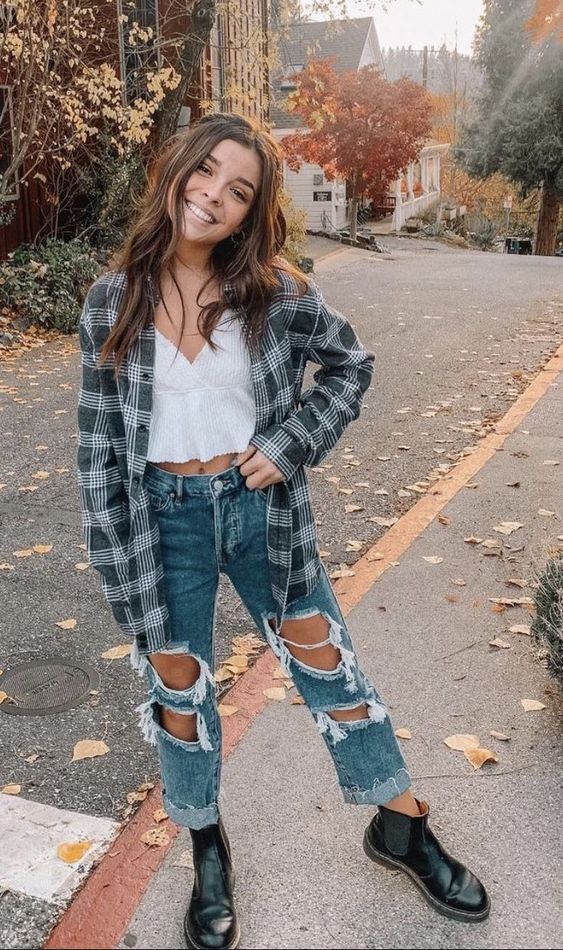 If there's one thing you need to know when picking out a Thanksgiving dinner outfit, it's that a flannel is always a sure bet.
You truly cannot go wrong with a flannel in Fall!
Hopefully you've found your favorite outfit for Thanksgiving after reading this post!
If you have any comments, questions, or suggestions leave them down below. Thanks for reading!