Need a cute and trendy hairstyle for Coachella this year? Check out these 50 best Coachella hairstyles you have to try in 2023!
From bubble braids to hair glitter to ponytails and messy buns, this list has every Coachella hair idea you'll ever need.
Whether you're looking for curly, long, short, or wavy hairstyles, you'll be sure to find an idea that matches your style!
Before we start, you might find these resources useful to nail your festival look:
And you'll love these product recommendations to get your hairstyle right:
Let's dive into the hairstyles!
Mini Pigtails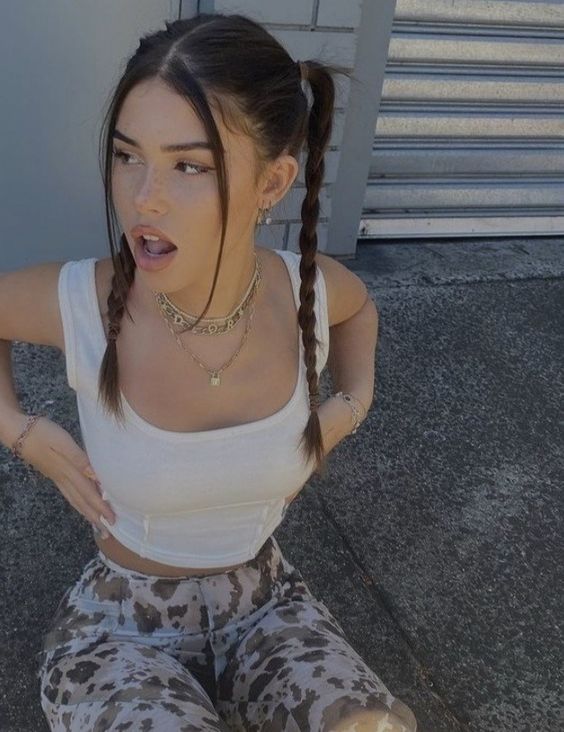 One of our favorite Coachella hairstyles for girls with medium and long hair has to be the super cute mini pigtail look!
Wrapped Side Braids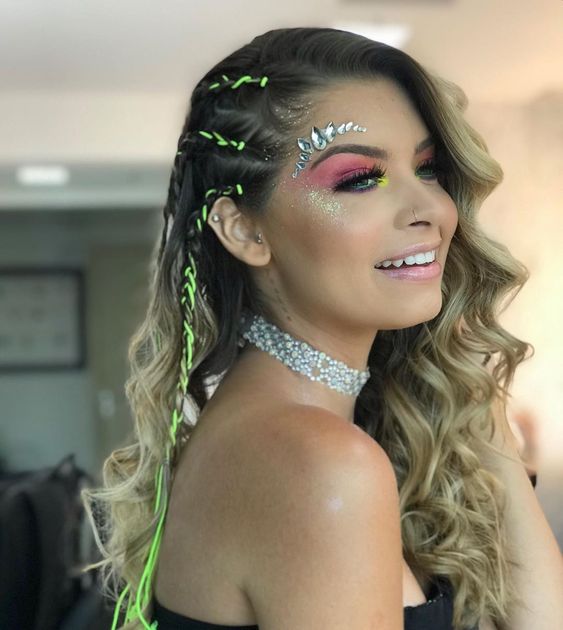 It wouldn't be Coachella without bold and color and what better way to achieve that than with a side braid hairstyle with neon string wrapped in it.
Beaded Coachella Braids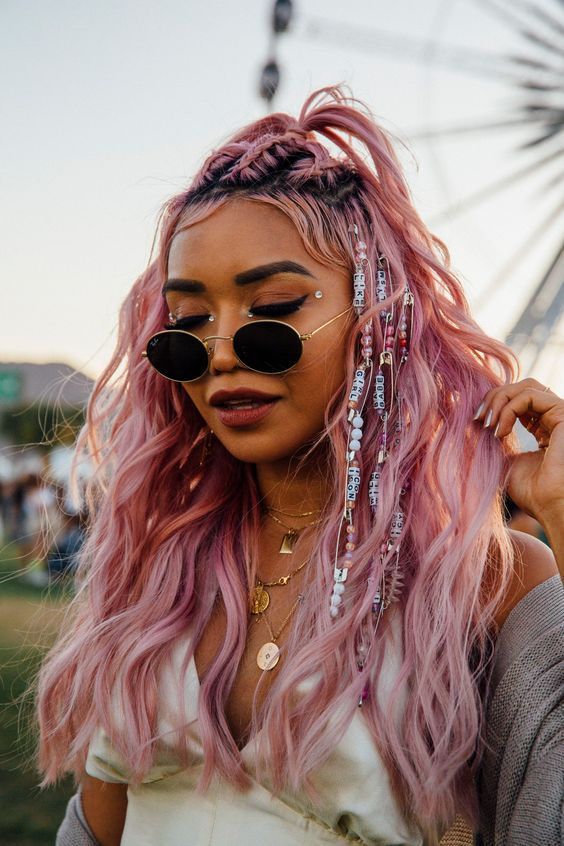 Have fun with your 2023 Coachella hairstyle by adding in personalized letter beads to your braids.
Festival Hair Pearls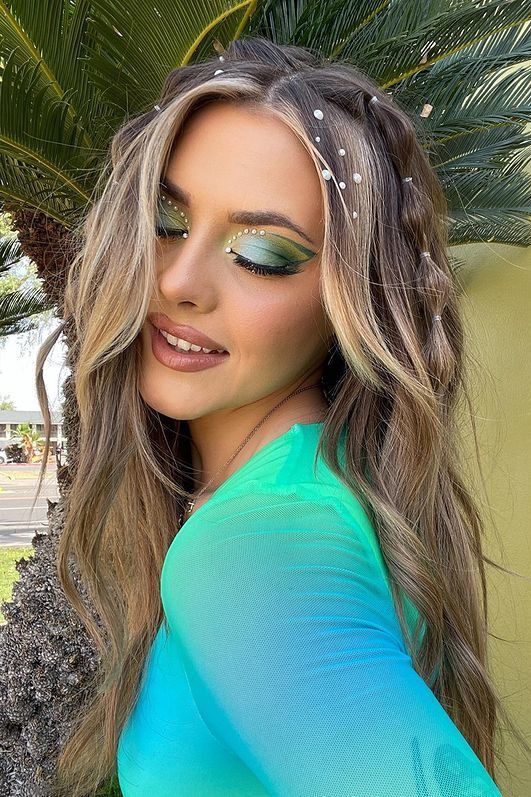 We love how creative you can make your hair for Coachella so have fun and try adding in these rhinestone hair pearls.
Front Braids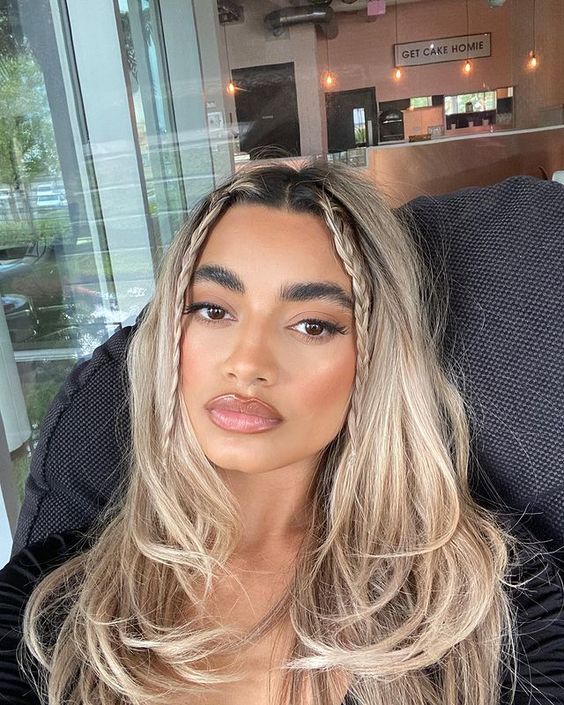 Keep your hair out of your face in the Coachella winds with simple and easy to do front braids
Rainbow Gems Hairstyle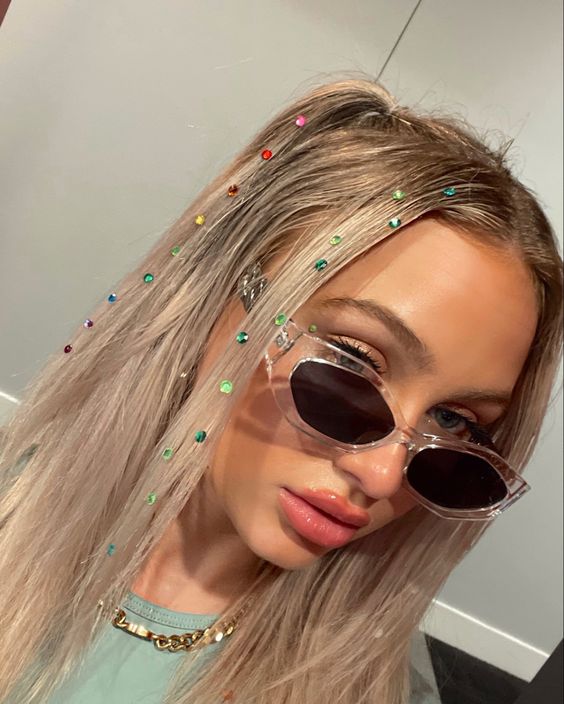 Bring the color to Coachella in the easiest way, by adding in rainbow gems! This hairstyle is so easy and only takes 5 minutes.
Top Ponytail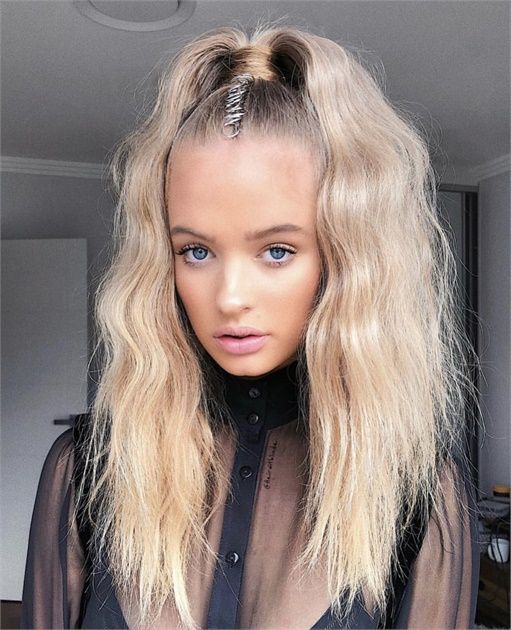 Putting in a top ponytail to your hair is an easy way to get more volume and to keep your eyes clear of hair when watching your favorite Coachella performances.
Ponytail Hair Rings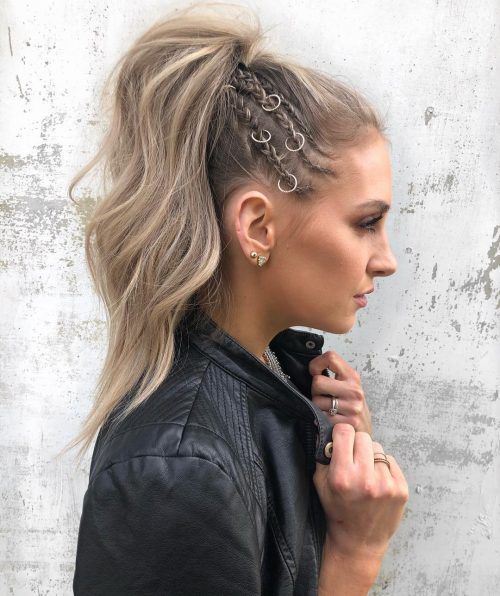 Slay the Coachella hair game and elevate your hairstyle by just adding in simple gold or silver hair rings to match your jewelry.
Pink Extensions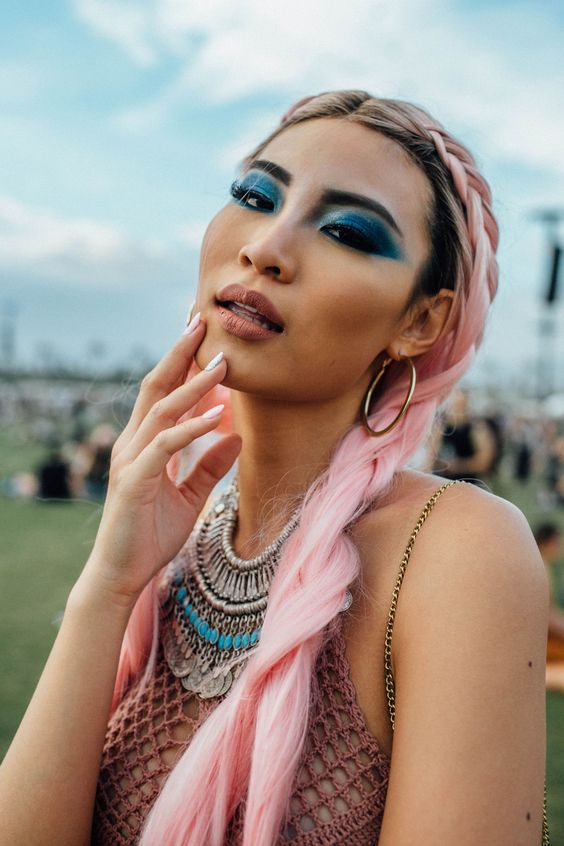 Braid in some extensions into your short or medium length hair to get a super long and gorgeous Coachella hairstyle.
Butterfly Clips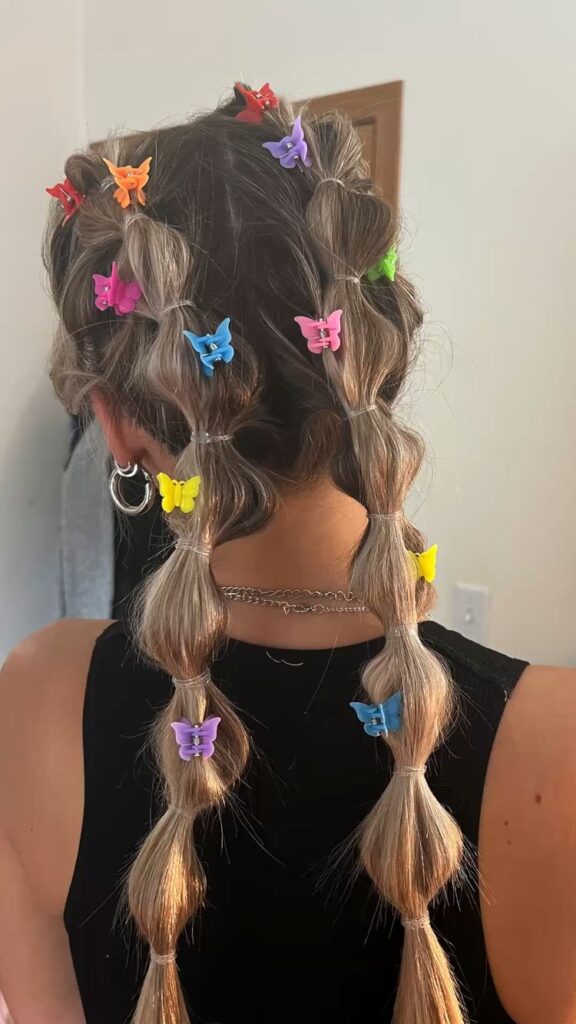 Rainbow butterfly clips are a great way to have a super cool hairstyle that's easy to do and only takes a few minutes.
Braided Buns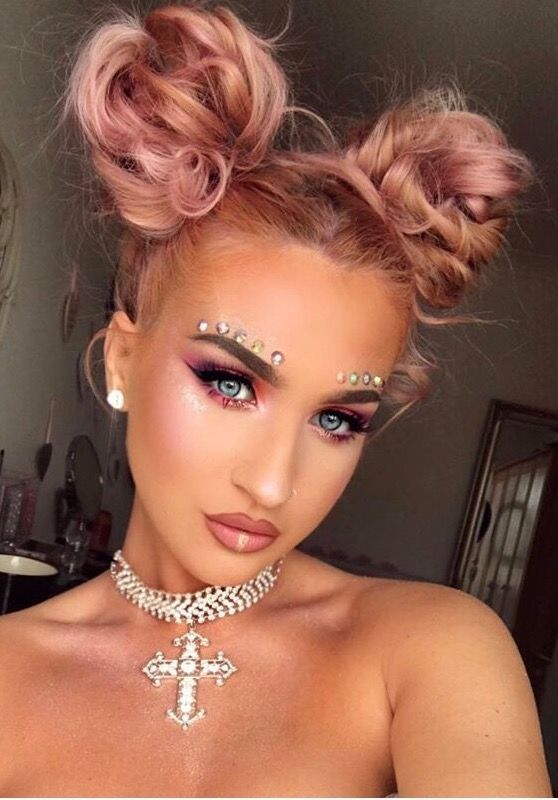 One of our favorite Coachella hairstyle ideas has to be the braided space buns that add so much fun and volume to your look!
Coachella Hair Glitter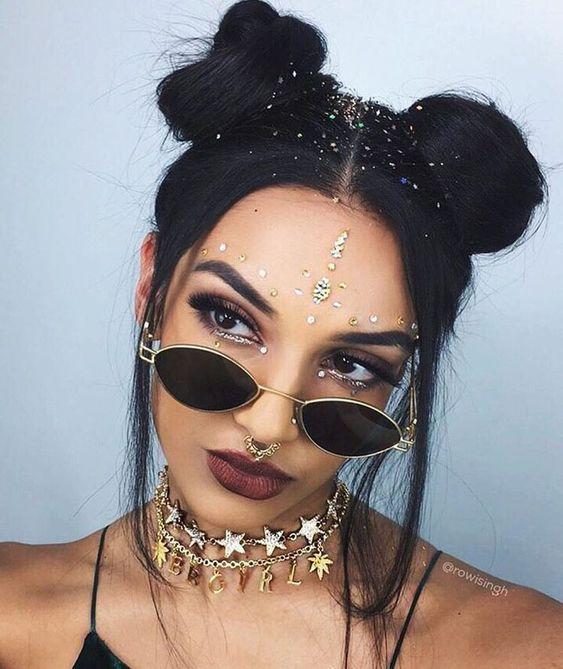 For black hair or dark hair, we love seeing hair glitter thrown onto your roots for one of the best Coachella hairstyles out there!
Blunt Bob for Short Hair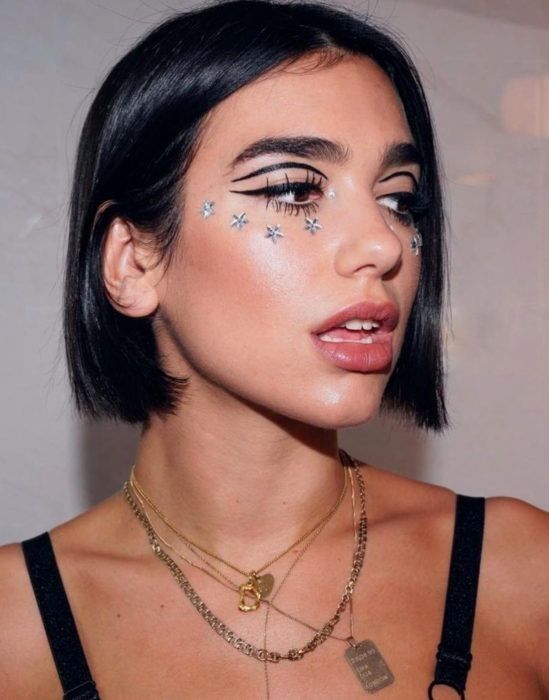 For short hair, try rocking a straight blunt bob hairstyle like Dua Lipa for an edgier Coachella look.
Thick Braids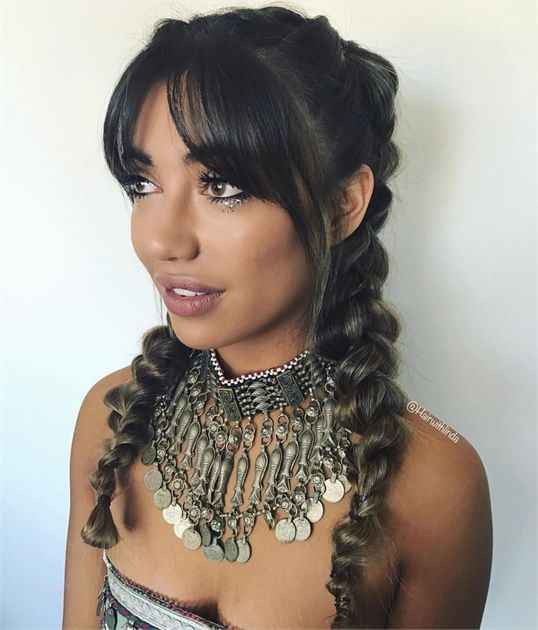 For long, wavy, and thick hair, you have to rock the thick braid look, especially if you have the side bangs to go with it!
Curly Hair Scarf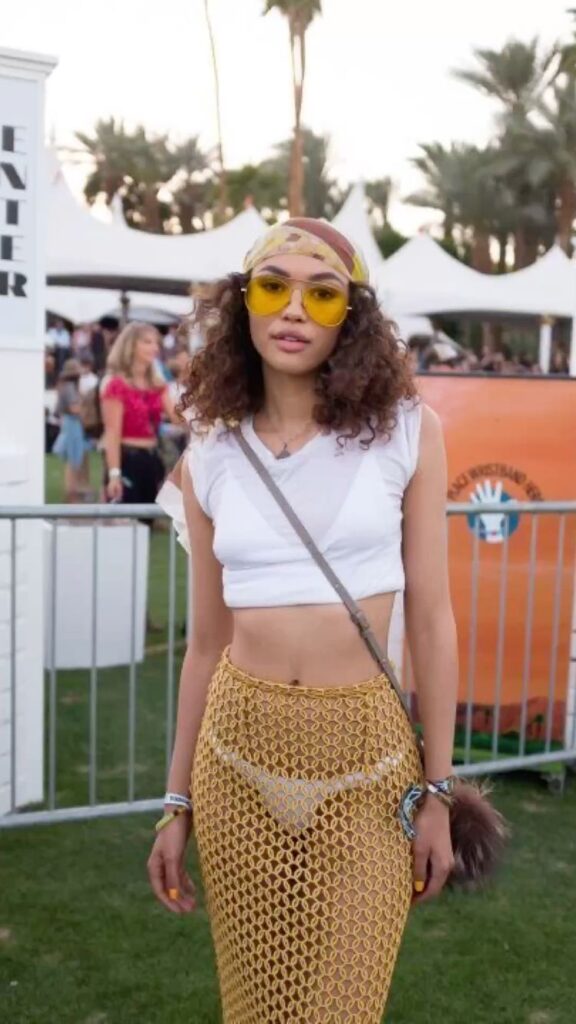 Coachella gets windy and dusty, so what better way to protect your curly hair than with a silk hair scarf?
Pink & Purple Highlights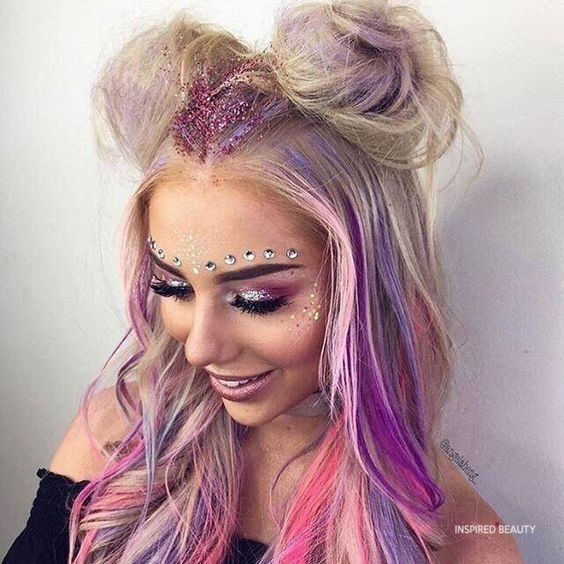 Be a girly, colorful, Coachella queen with pink and purple highlights that you'll be loving!
Long French Braids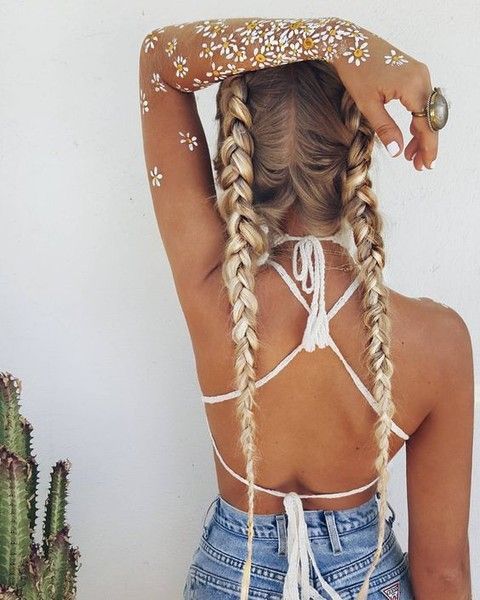 Easy hair maintenance during an outdoor desert festival is key, so for long hair, put your hair into easy French braids for a stress free weekend.
Colorful Space Buns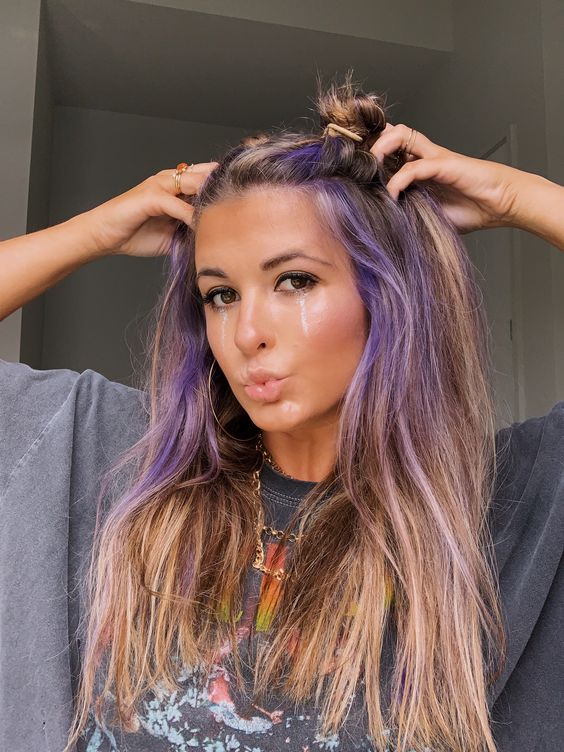 Try adding in mini space buns and semi-permanent color to your Coachella hairstyle in 2023.
Ponytail Braid with Glitter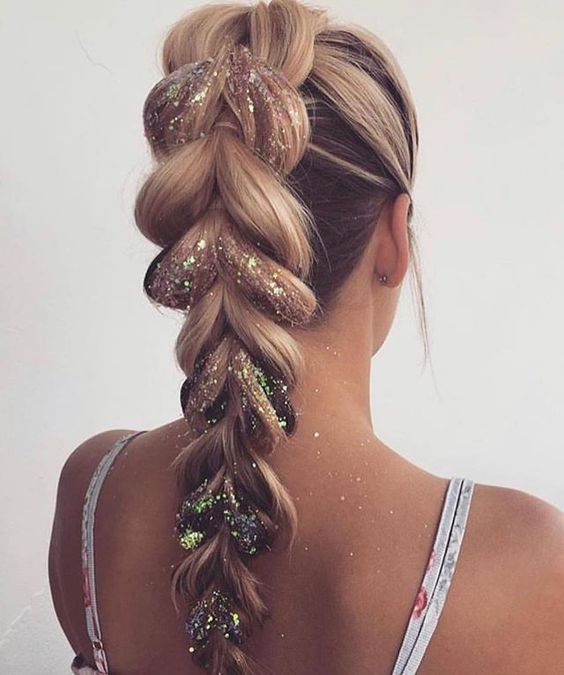 We absolutely love a ponytail braid for Coachella because of how easy they are to style and upkeep, but we especially love it with some glitter.
Curly High Bun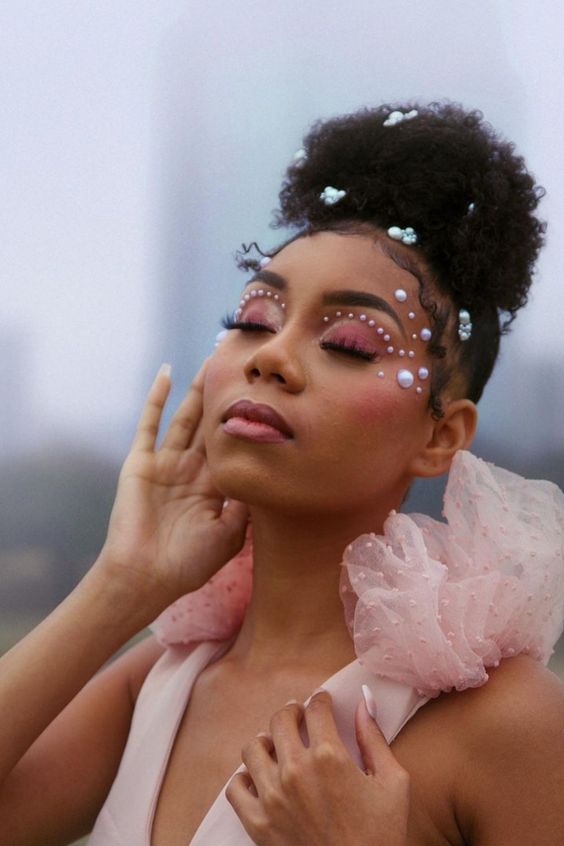 For curly hair, try dressing it up at Coachella in a volumized high bun with pearls and fun gems!
Long Micro Braids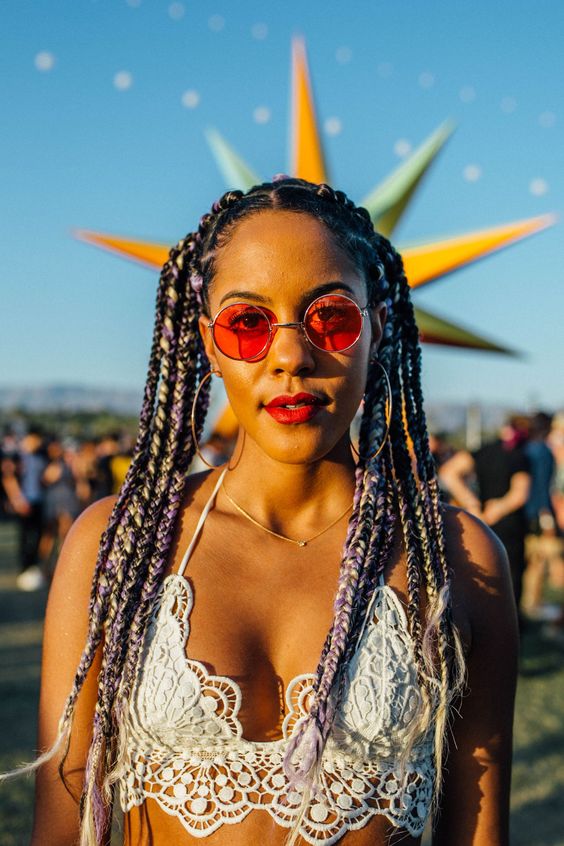 If you have thick curly hair, give your hair a low maintenance break by braiding it into tons of micro-braids.
Braids to Space Buns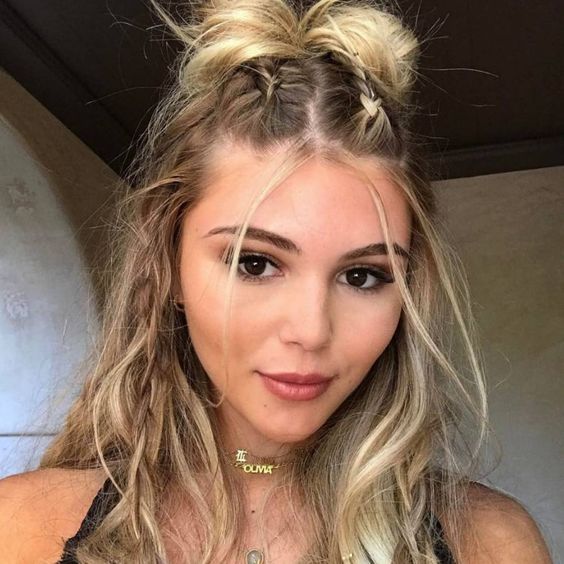 Pull your hair out of the dusty Coachella wind by putting them into little braids that turn into little space buns.
Slicked Back Ponytail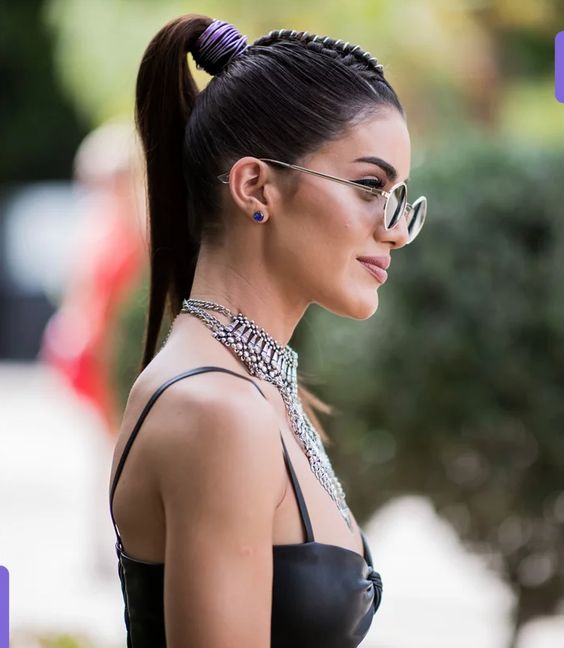 Nothing beats a slicked back, super straight ponytail as the perfect go-to Coachella hairstyle.
Bandana Hairstyle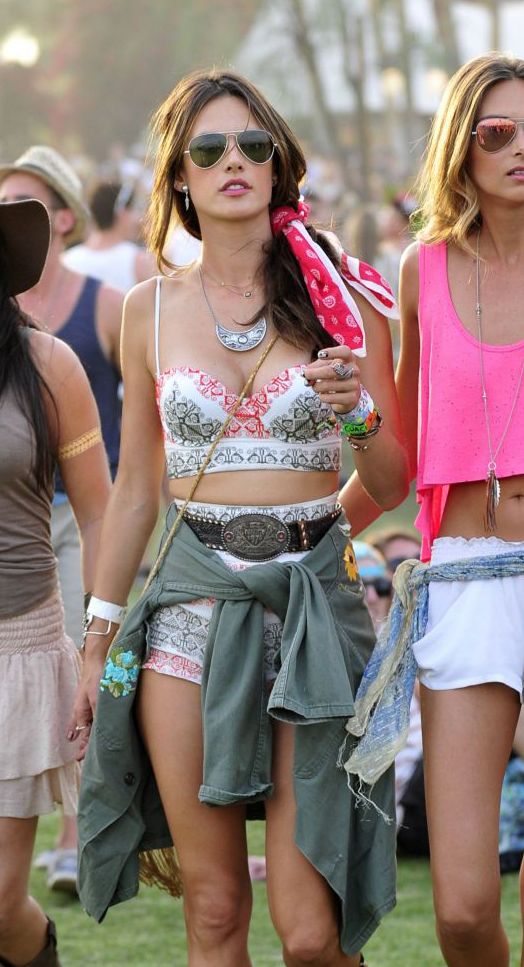 Accessorize your Coachella hairstyle by adding in a cute and simple bandana!
Coachella Flower Crown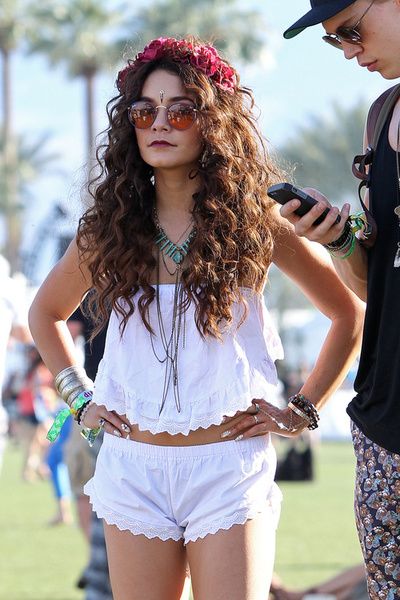 Flower crowns are coming back and if you know anything about Coachella in 2016, you know they were the "it" accessory. Just look at Coachella queen, Vanessa Hudgens.
Colorful Headband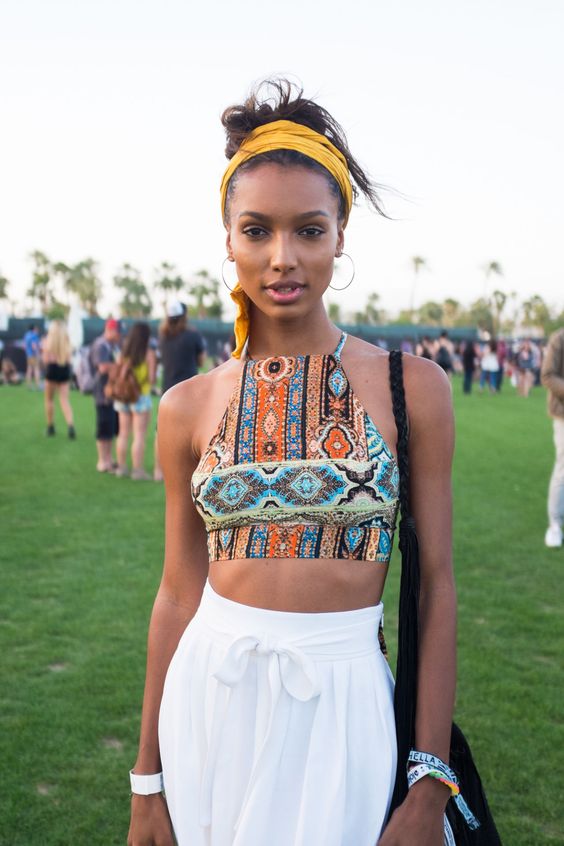 For a low maintenance Coachella hairstyle idea, try adding in a colorful headband that matches your outfit!
Neutral Hat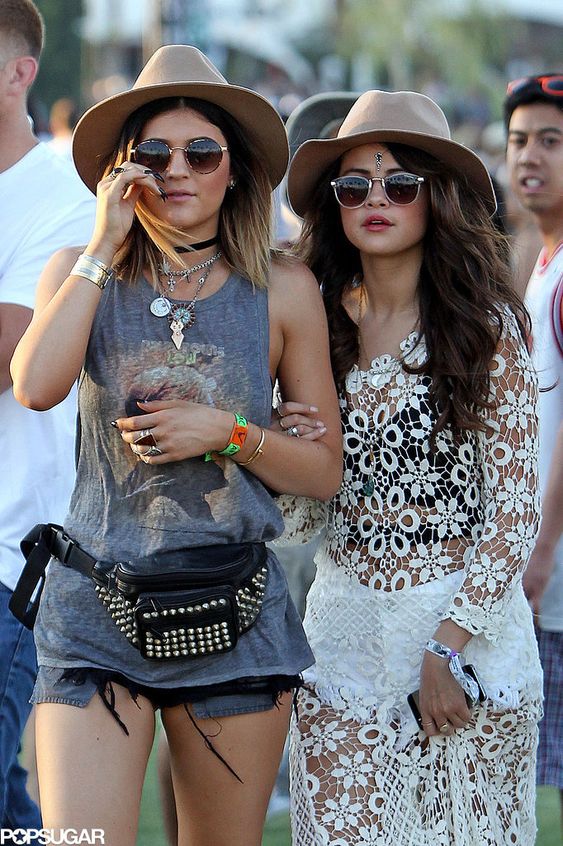 Adding on a neutral hat is one of our favorite ways to keep our face protected from the sun in the desert, while still looking cute and trendy at Coachella.
White Highlights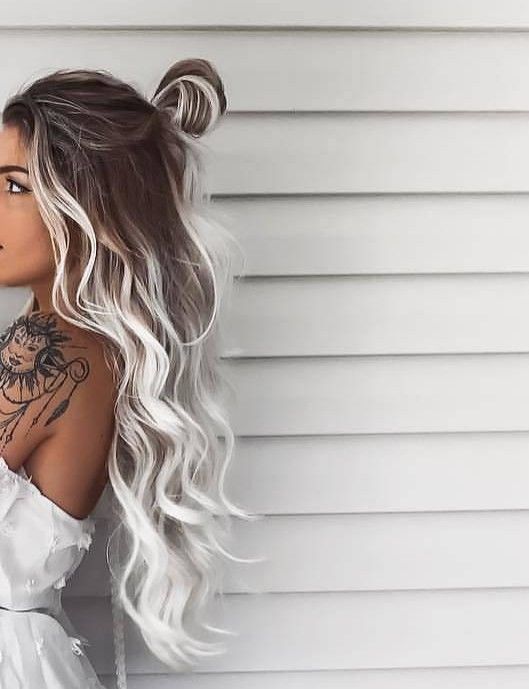 Stand out from the crowd with your brown hair by adding in white highlights that add the perfect contrast!
Rainbow Highlights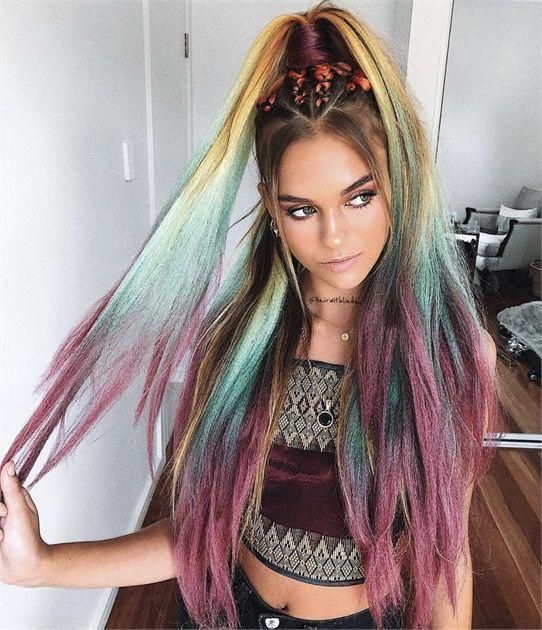 One way to make a colorful statement for long hair at Coachella in 2023 is with semi-permanent rainbow highlights!
Short Hair Braided Headband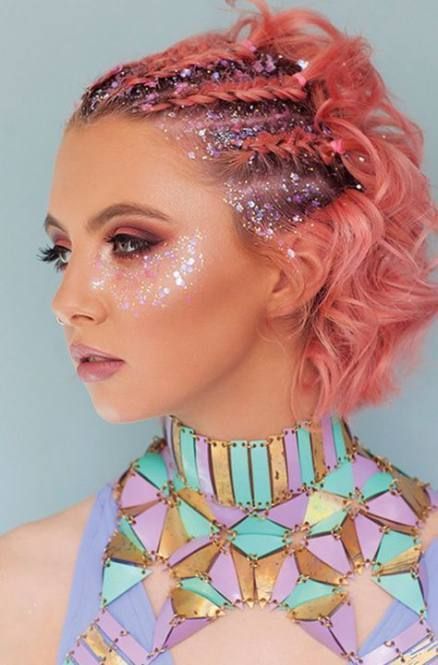 We love the look of braided headbands as a Coachella hairstyle idea, especially for short hair!
Colored Space Buns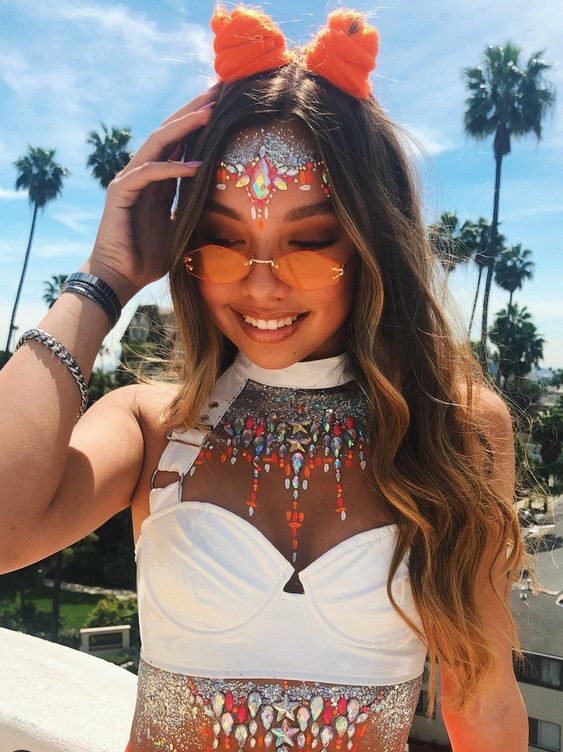 Coachella is all about being fun, colorful, and vibrant, so add some color to your space buns by using clip in colored extensions.
Mini Bubble Braids Hairstyle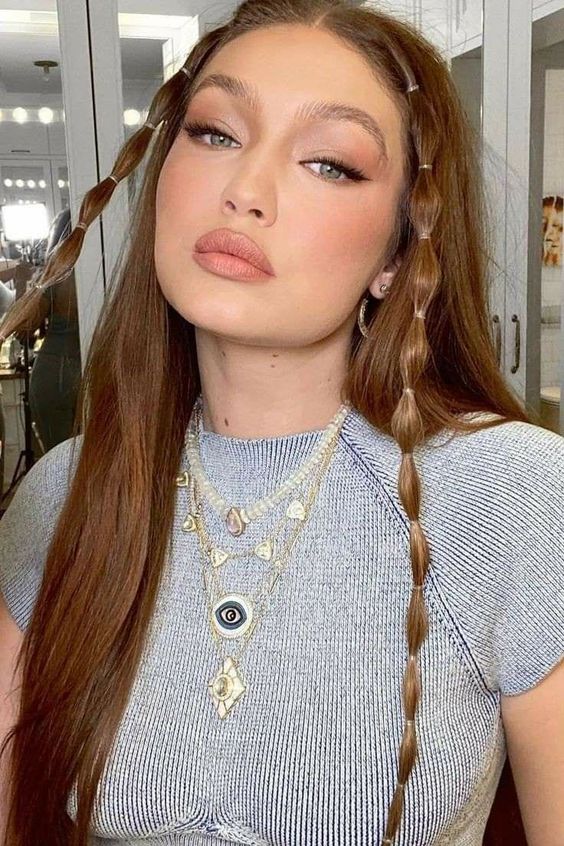 Take some inspiration from Gigi Hadid and rock mini bubble braids as your 2023 Coachella hairstyle.
Flower Power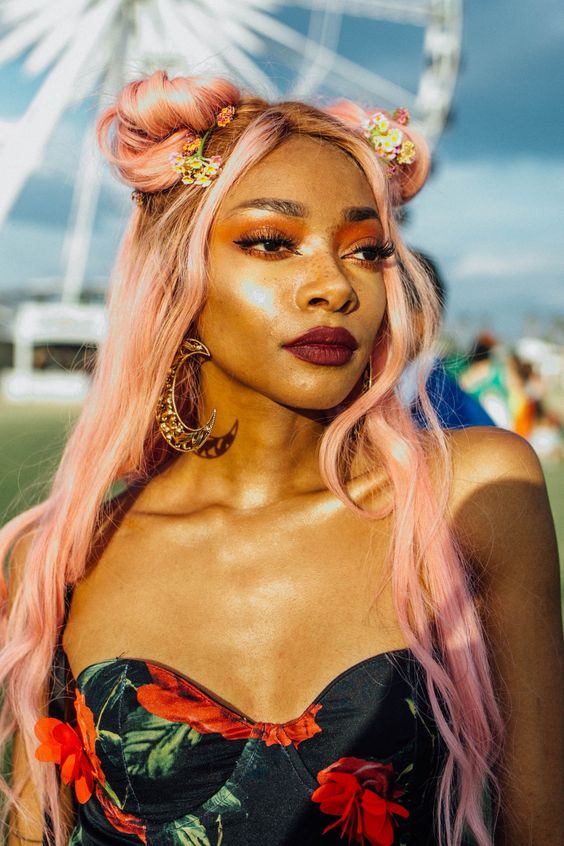 Add in some fresh or faux flowers to your Coachella hairstyle for a boho chic look!
Long Mermaid Waves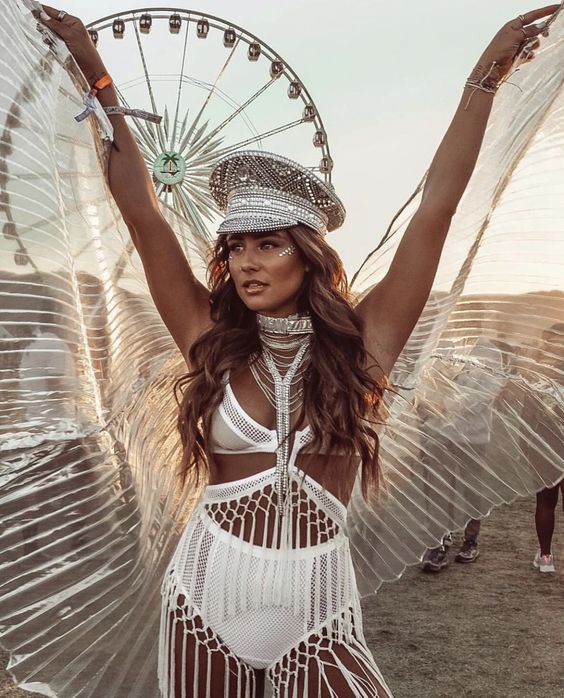 For long hair, you have to style them as California beachy mermaid waves to get the perfect Coachella aesthetic.
Festival Neon Braids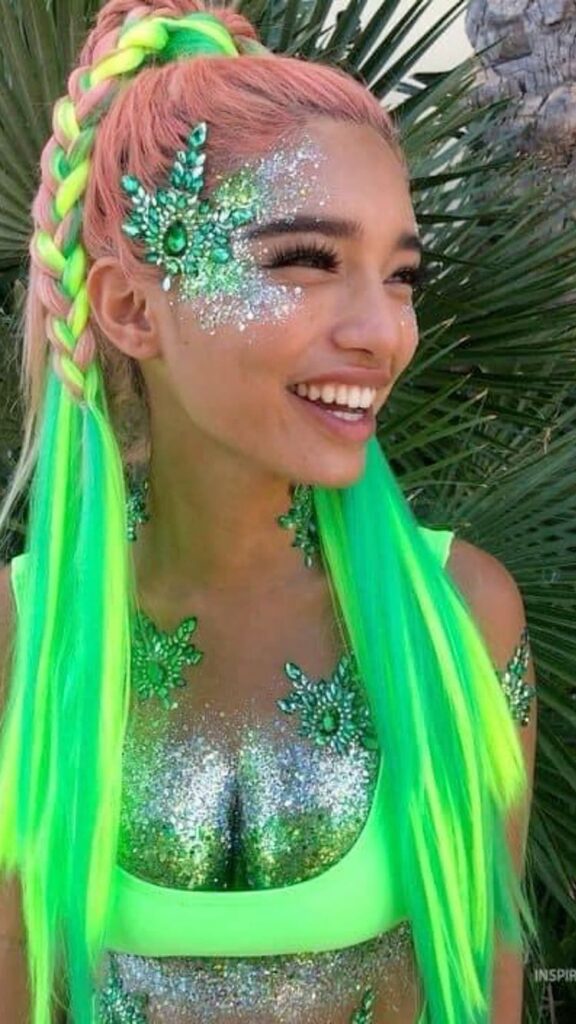 Bring the 80's neon aesthetic to Coachella with these unforgettable colorful braids.
Cotton Candy Ponytail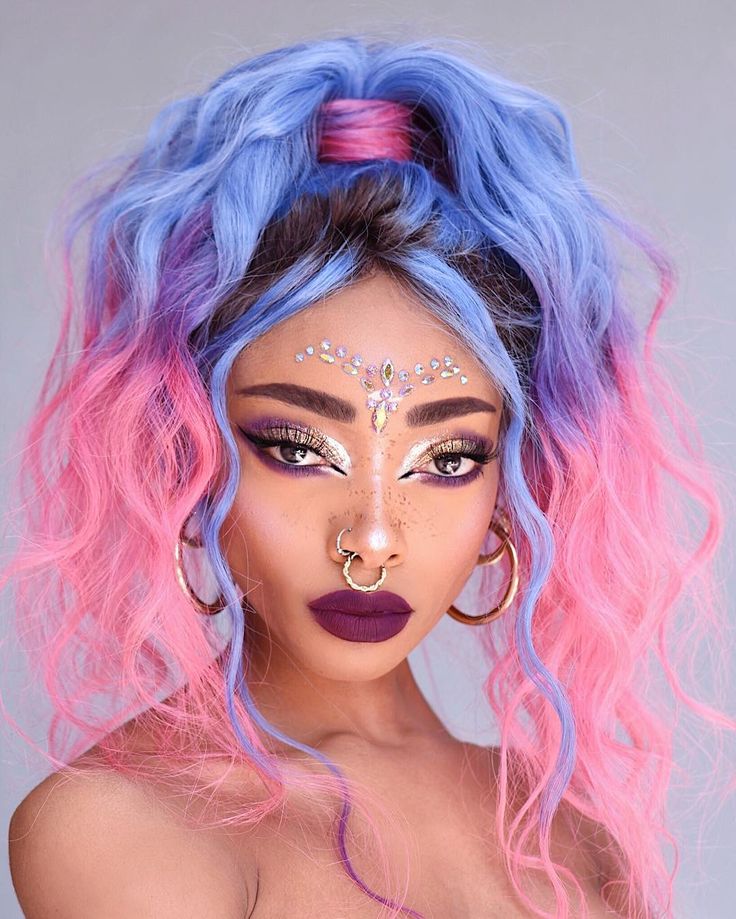 Go all out for Coachella with a pink and blue cotton candy inspired hairstyle that will look incredible in all your pictures.
Rhinestone Strings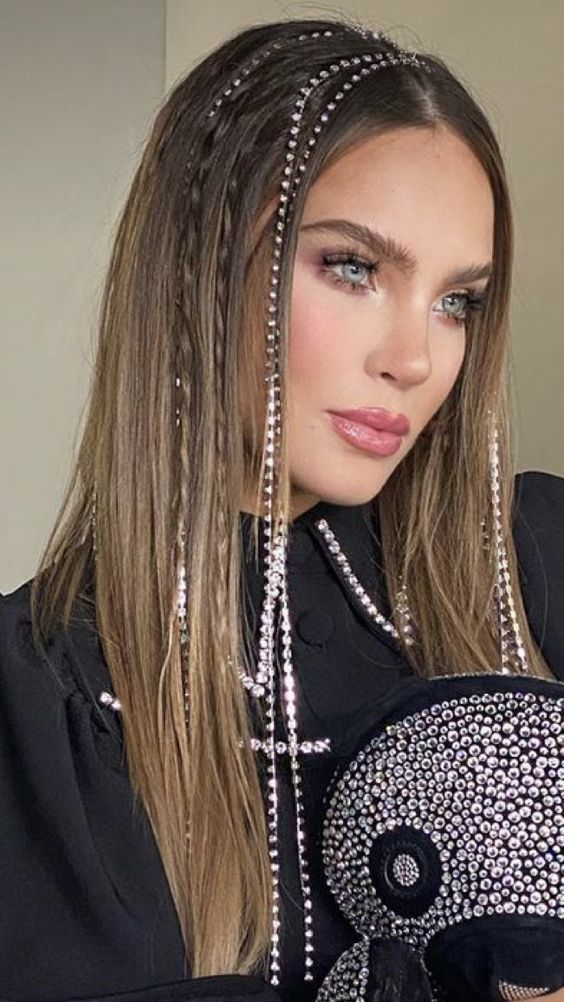 Tie in strings of rhinestones as a way to add some sparkle to your Coachella hairstyles.
Accessorized Ponytail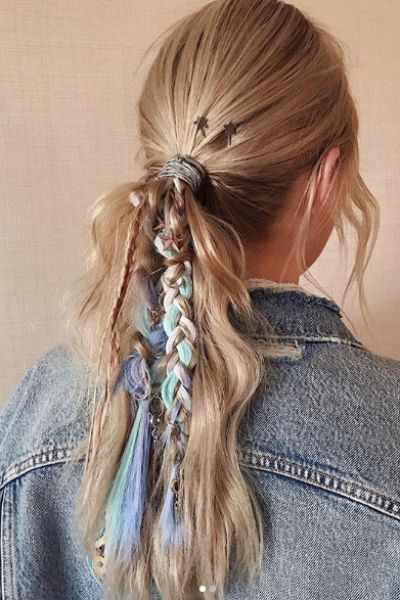 We're all about how easy ponytails are for Coachella, but we especially love when you accessorize them with clip in colored extensions, charms, and glitter!
Seashell Charms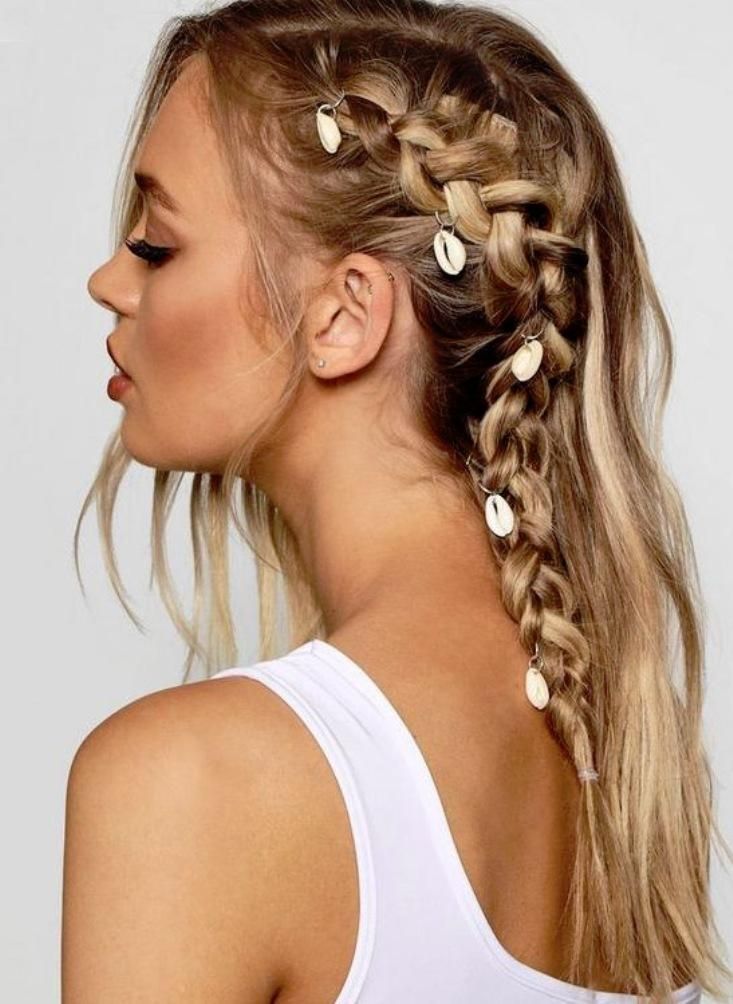 Show off your love for the beach by adding in seashell charms to your hair for a California chic Coachella hairstyle.
Feather Extensions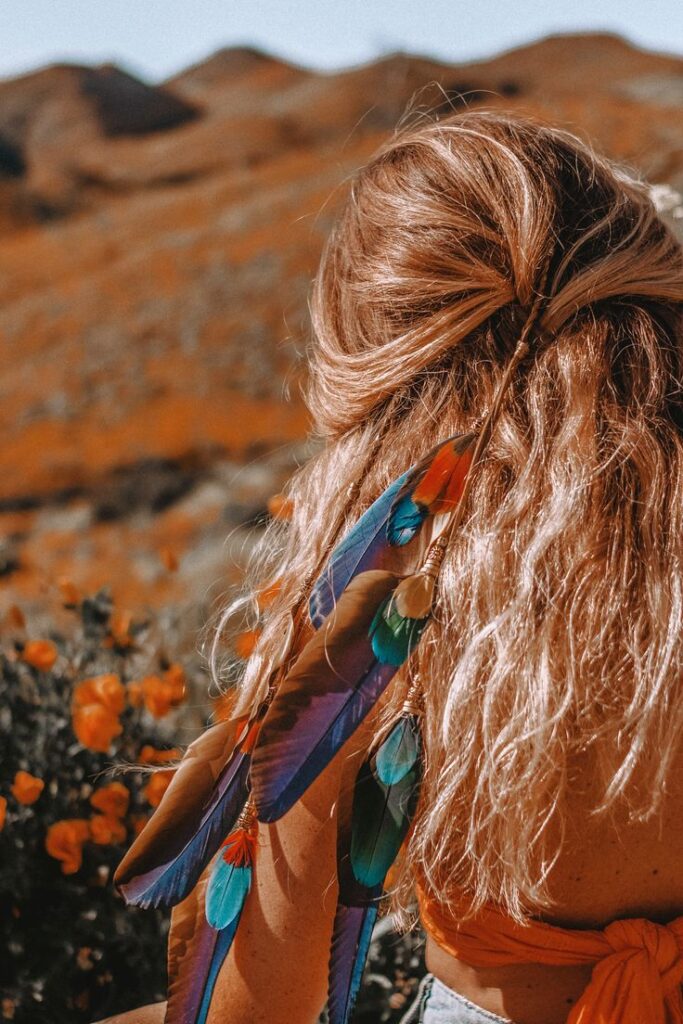 Feather extensions might have gone away for awhile but we're seeing them popup more and more, so we know you'll see a few this year at Coachella.
Slicked Back Bun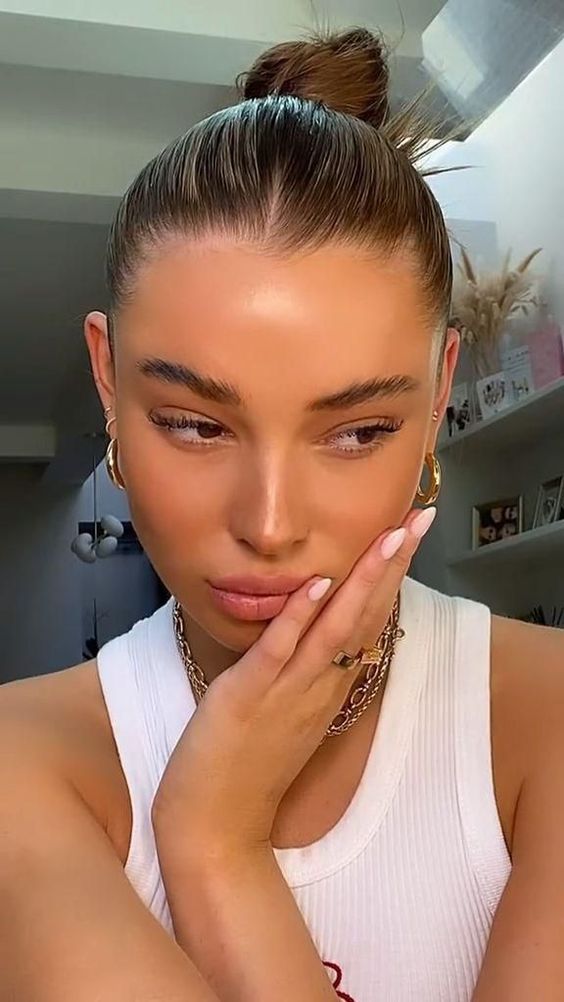 Go for the clean girl aesthetic with a slicked back bun that will be worry-free all weekend long.
It's one of the easiest Coachella hairstyles to rock while still looking cute and trendy!
Natural Waves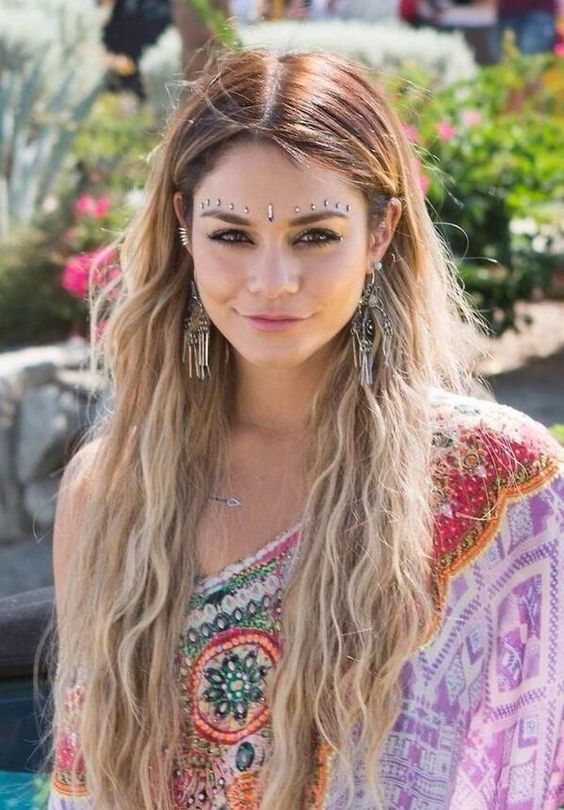 If you are lucky enough to have long natural waves, rock them at Coachella!
Dipped Ends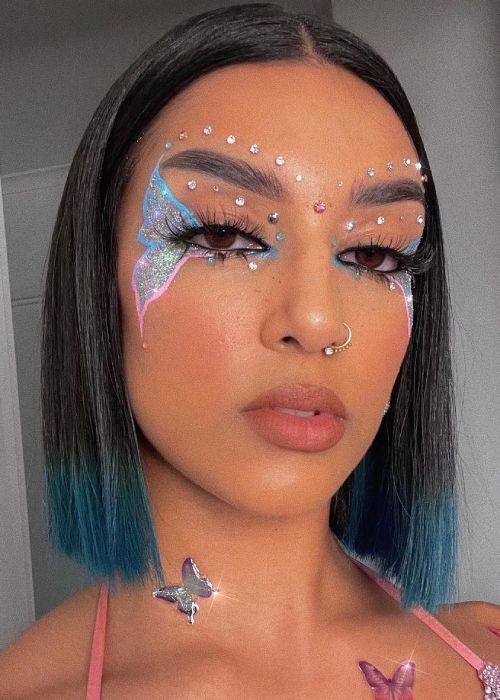 Dipping the ends of your hair, especially for short hair, in a fun color is one of the best Coachella hairstyle ideas.
Coachella Hair Chain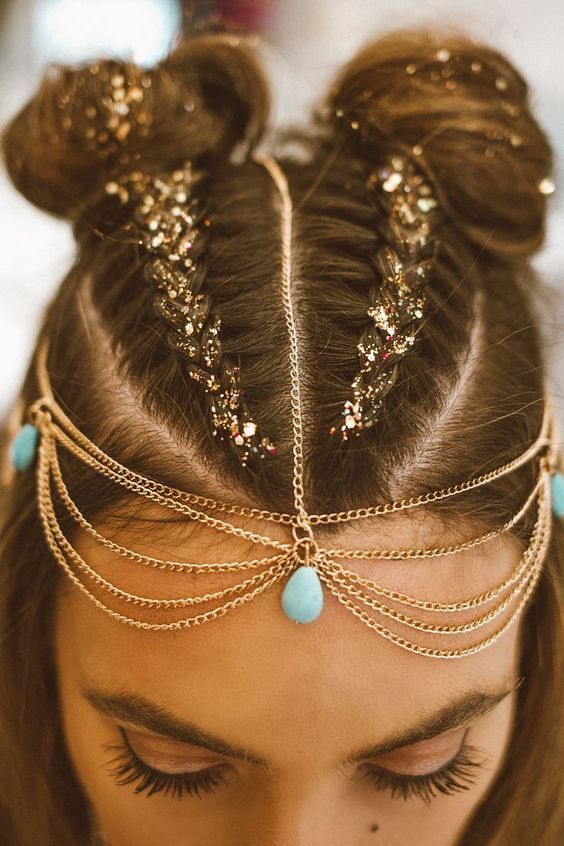 If you're planning on layering tons of jewelry at Coachella, which you should, add in a hair chain to make it an extra special look.
Braided Bangs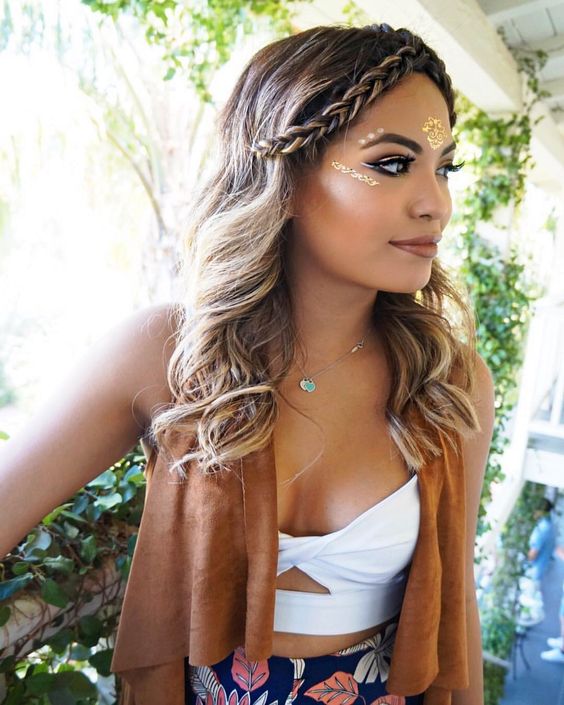 With medium to long hair, if you have longer bangs, try braiding them back behind your ears for an easy to maintain Coachella hairstyle.
Bubble Pigtails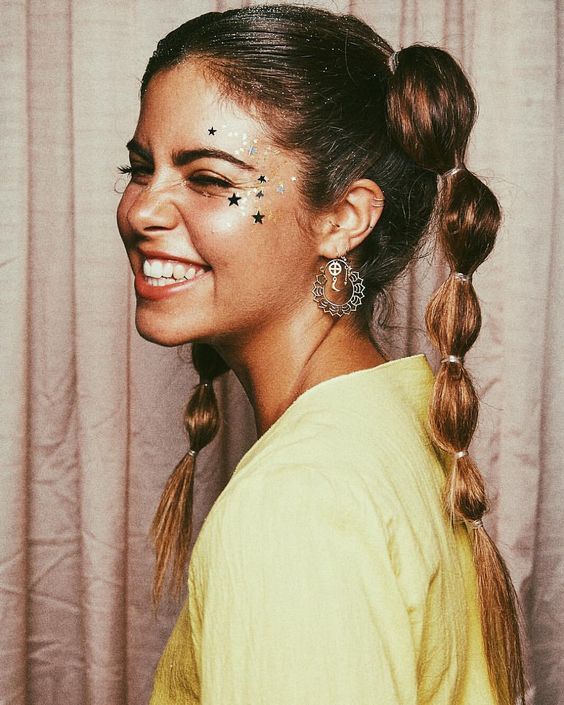 Add in some bubble pigtails into one of your Coachella festival days for a fun and easy look.
Center Braid Hairstyle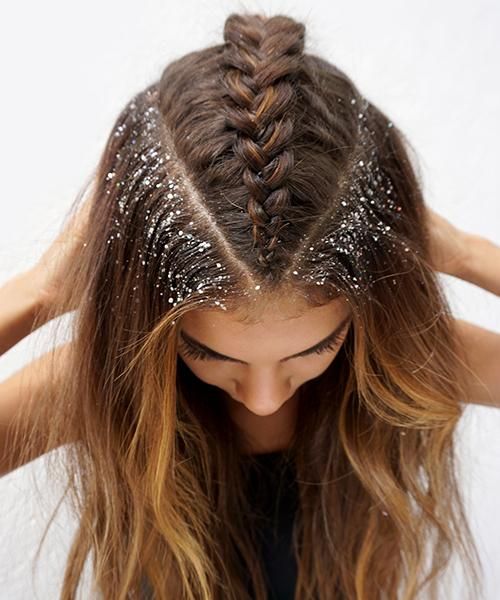 Add in a large center braid from the front of your head, all the way to the back, for a new take on traditional Coachella braids.
Black Hair Sequin Roots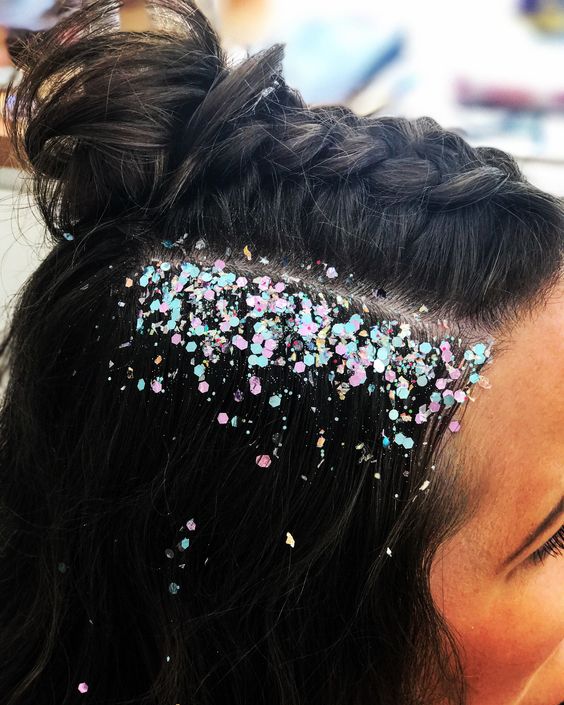 For dark or black hair, try adding some colorful contrast into your hairstyle with sparkly sequins!
Natural Curly Queen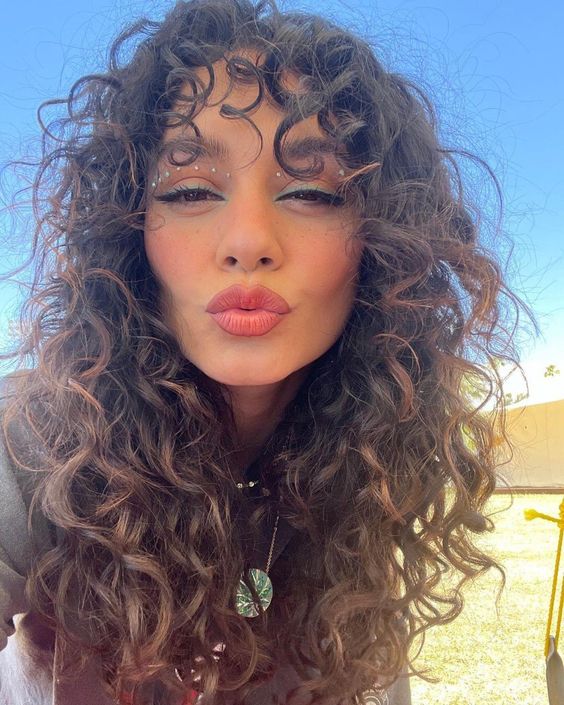 Whether you have tons of natural curls, or you're doing it with a curling iron, try rocking tons of little curls for a super bouncy and volumized Coachella hairstyle.
Short Wavy Bob
For shorter hair, add in some subtle beachy waves to get the perfect textured Coachella hairstyle you'll see all your favorite influencers rocking.
Hopefully you've found your favorite Coachella hairstyles that you can wear during your festival weekend!
Which hair idea are you going with?
If you have any comments, questions, or suggestions leave them down below. Thanks for reading!