Going to a festival soon and need inspiration to look cute? Here are 50 easy and creative festival makeup ideas in 2023 that you can copy from!
Some of the makeup ideas require just makeup, while other include add-ons like glitter, rhinestones, and matching outfits to go with the look.
Either way, you'll be sure to find your favorite makeup idea for your next festival!
Here are a few basic festival necessities to nail your next festival look:
Let's dive in!
Easy Festival Rhinestones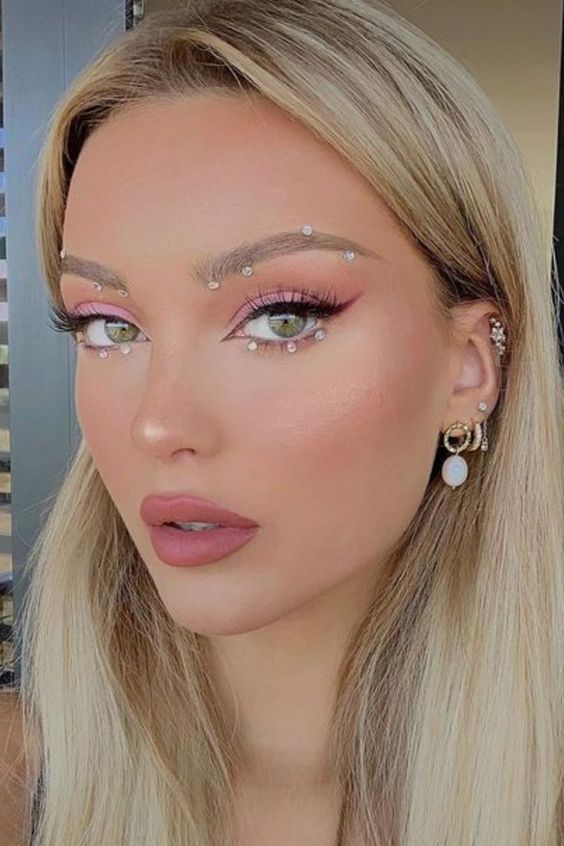 Rhinestone gems are making a comeback, especially for festivals. This glittery eye makeup trend is perfect for anyone looking to make a shine at their next festival!
Glitter Eyes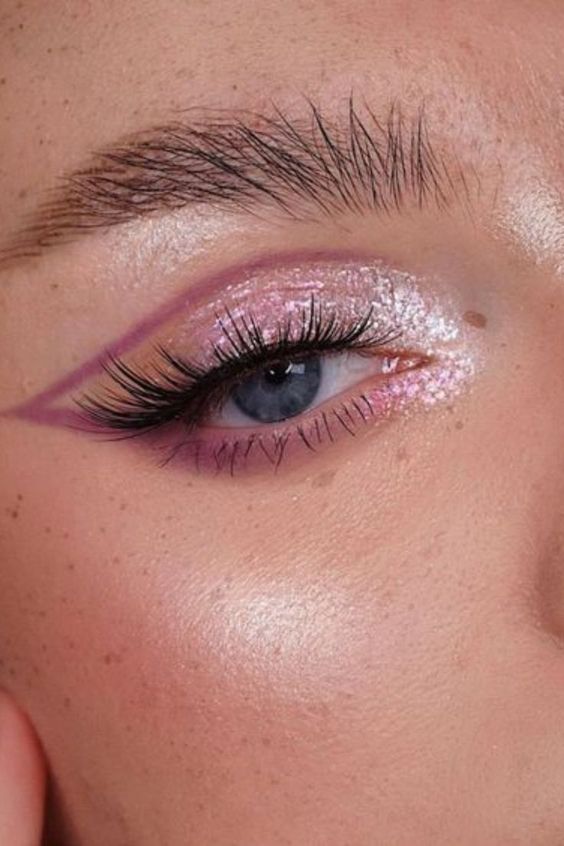 Glitter eye makeup is a great festival look that is fun, flirty, and easy to do!
Related Post: Summer Fashion Trends for Teenage Girls
Colored Mascara for Festivals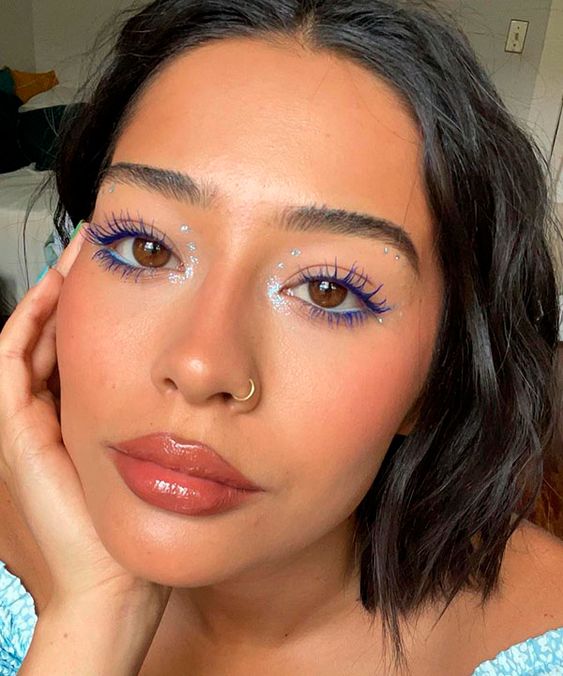 If you're looking for an easy makeup trend, then look no further than the simple, but oh-so-amazing, colored mascara trend!
Hues of Blue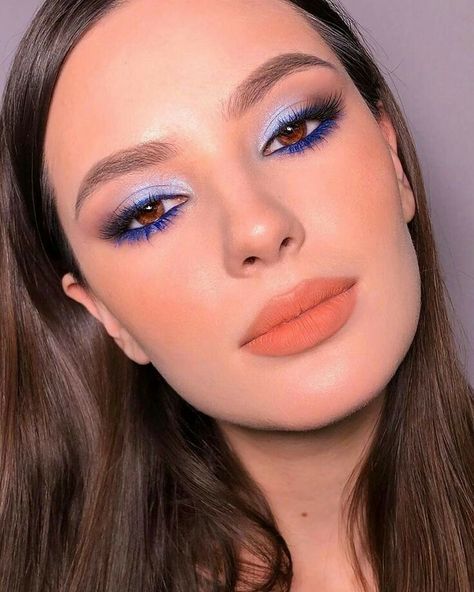 A fun, sexy, and creative way to spice up your festival makeup look is by using different shades of the same color, but we recommend blue since it makes everyone's eyes pop!
Duotone Eyes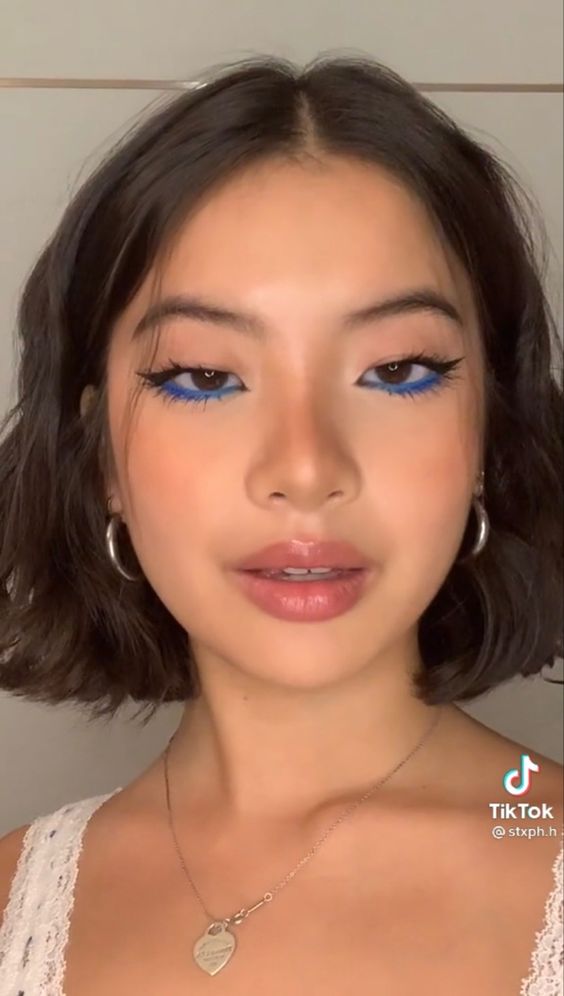 What better way to get creative and colorful with your festival makeup look than by using two different colors on your eyes?!
Colorful Wings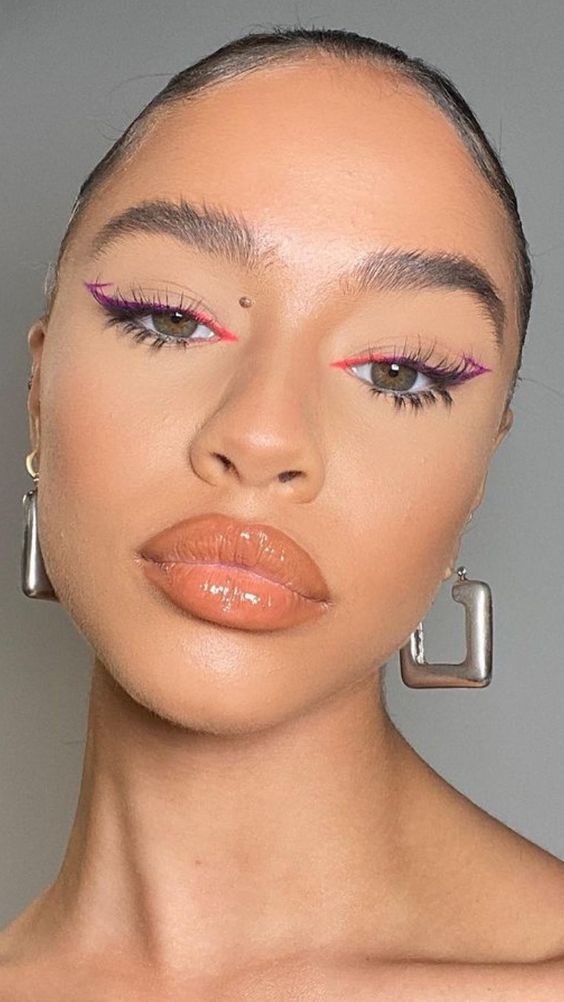 A sexy way to spice up your festival makeup and make a splash is through colorful winged liner, bonus points if it matches your outfit!
A Barbie Festival Moment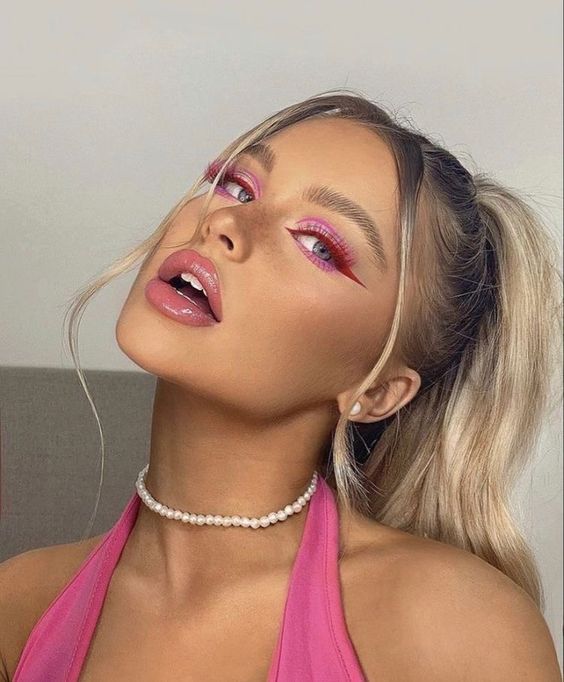 Live your childhood fantasy at your next festival with a Barbie inspired makeup look featuring shades of bright pink! It's one of the best festival makeup ideas in 2023!
Let's Hear it for the Limes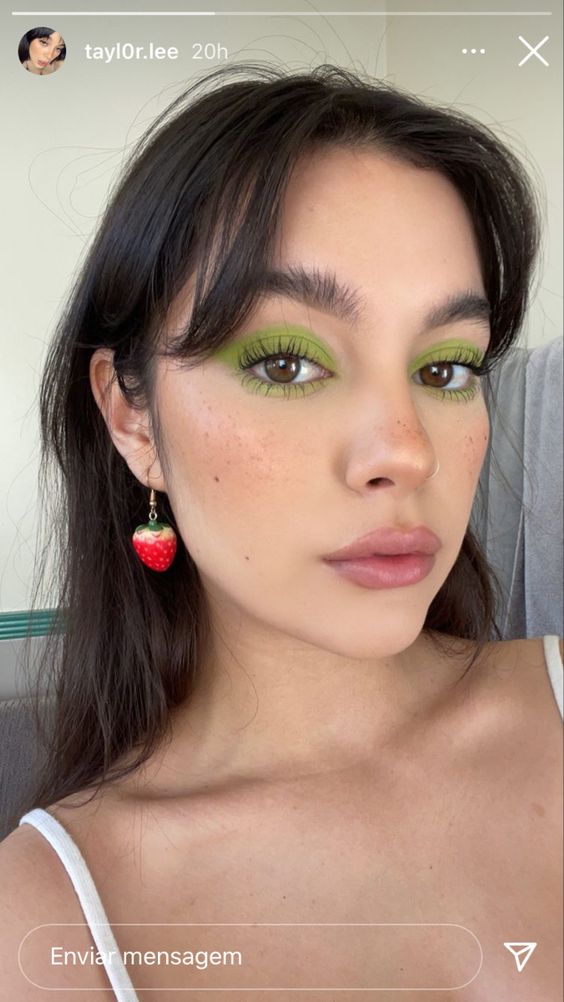 Whoever said neon was dead has clearly never lived their lives in lime green makeup, frolicking around a festival (but you sure will!)
Glitter Eyeshadow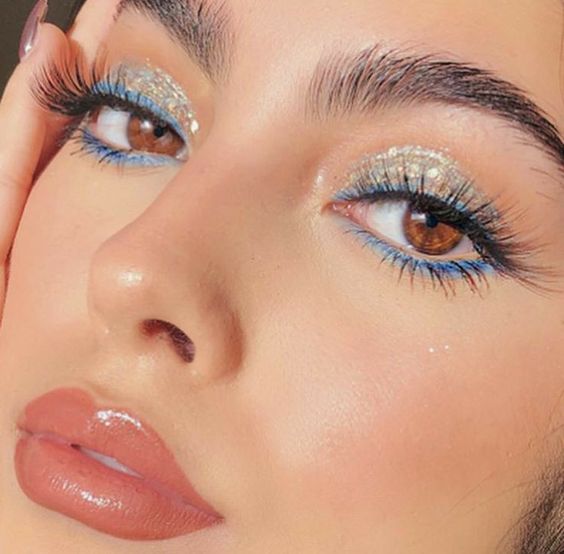 Trust us, you can never get enough glitter, especially with this creative, sexy, and glittery makeup trend (that you can totally wear outside of a festival too!)
Eyeliner Pearls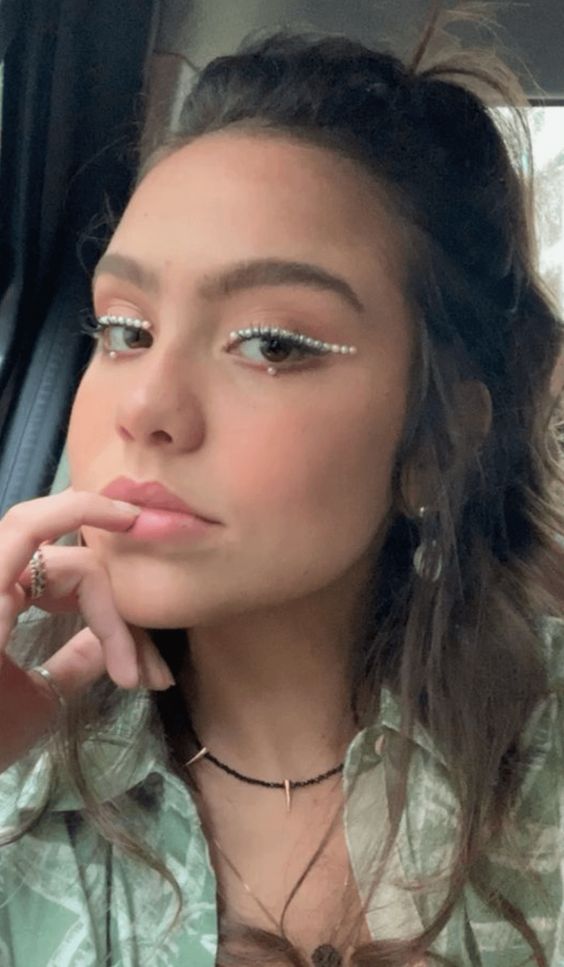 If you're ready to take a step up from glittery makeup gems, try using small pears to accentuate your eyeliner at your next festival.
Related Post: 15 Most Popular Shoes for Teenage Girls
White Eyeliner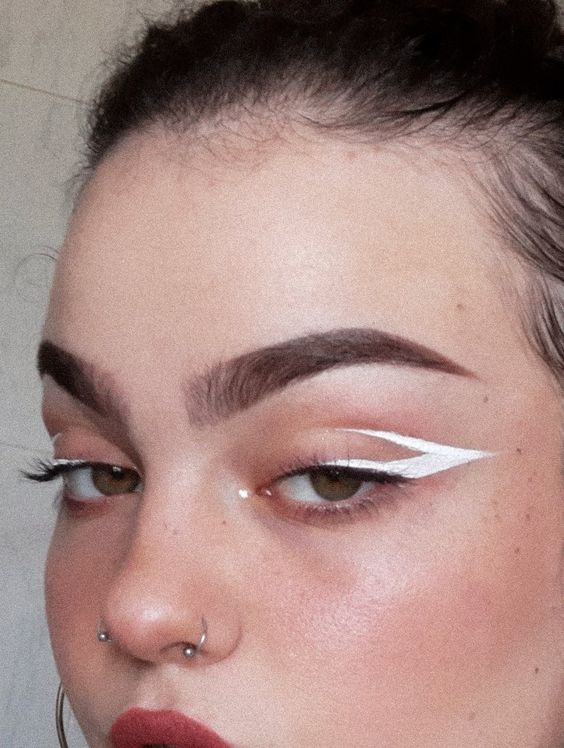 There's no better way to make a sexy statement at your festival than with bright white eyeliner, perfect for anyone looking to stand out.
A Starburst Moment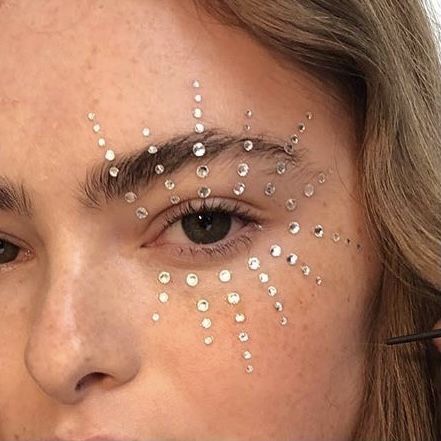 Frame your eyes with star shaped gemstones to create a fun, creative, and glittery look you'll be taking pictures of all day!
Butterfly Inspired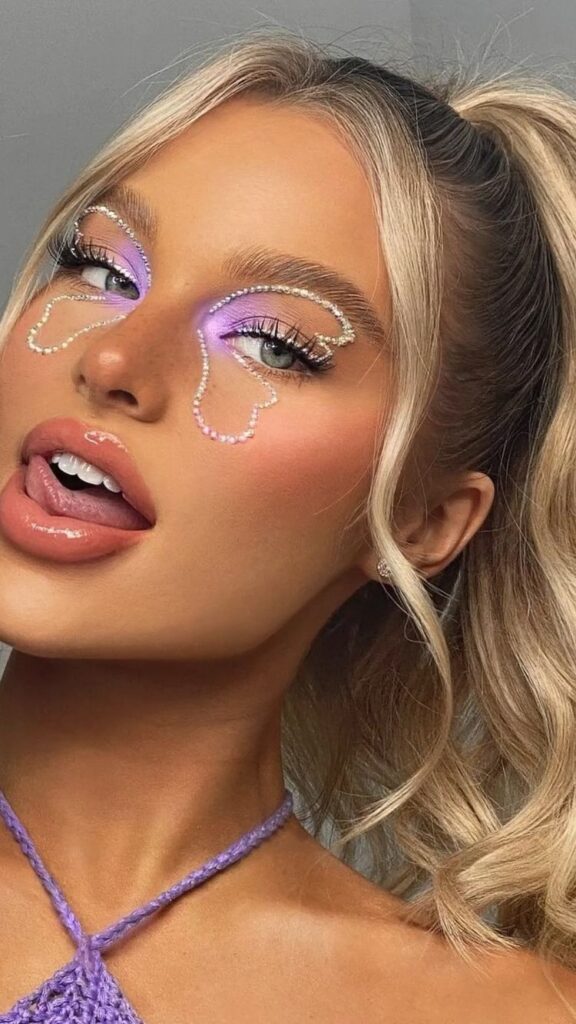 We love butterflies, even more when we can dress up with butterfly inspired makeup looks!
All Things Euphoria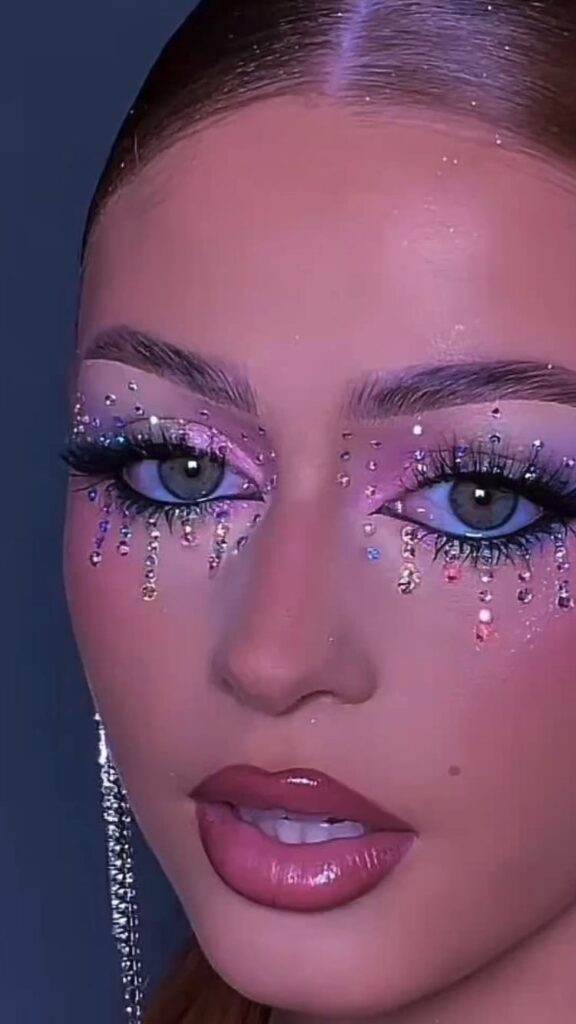 Feel euphoric at your favorite festivals when you rock a Euphoria inspired makeup look!
Ariel at the Festival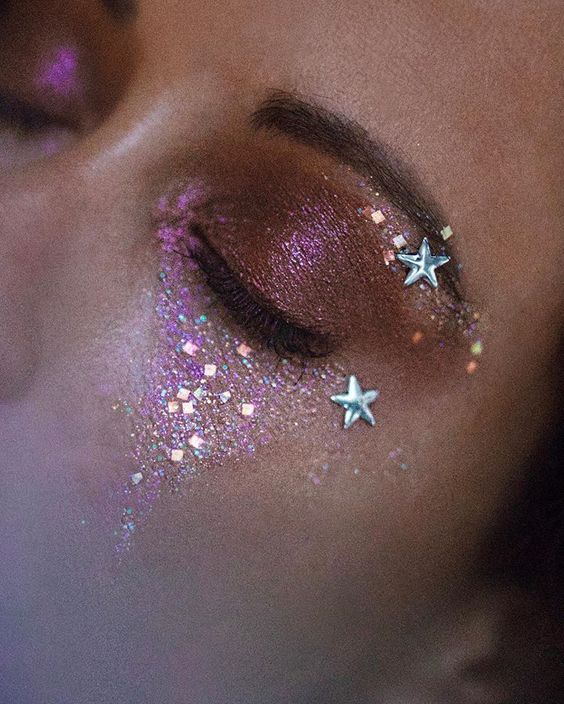 Get that Under the Sea look and be the next Festival Ariel with this mermaid inspired eye makeup trend.
Glitter Everywhere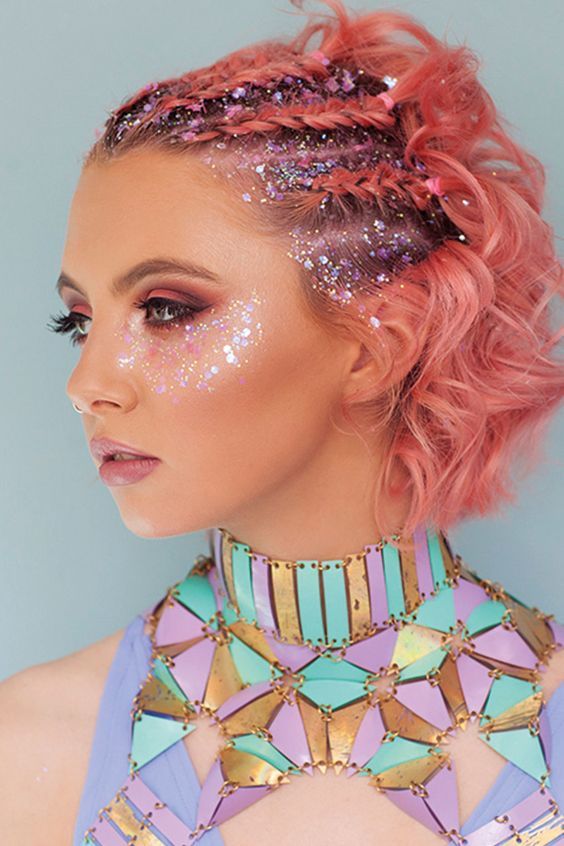 Make a fun, bold, and glittery statement with an all-over glitter look that isn't just limited to your face makeup!
Face Framing Pearls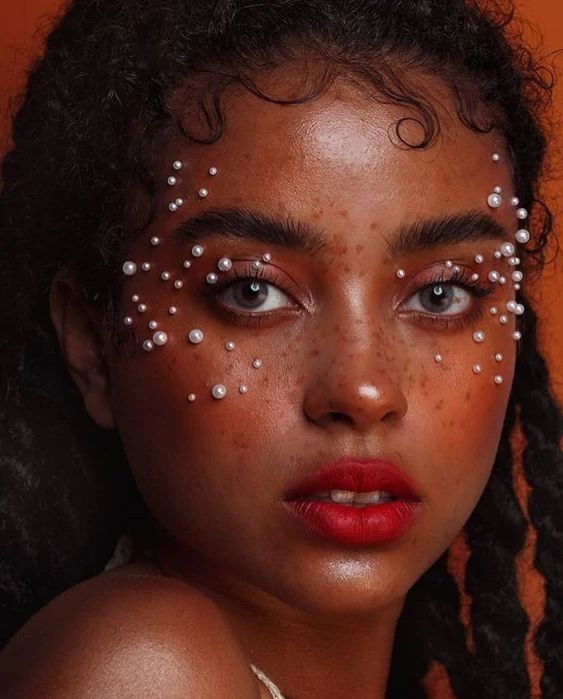 Pearls aren't just meant for jewelry, they're also meant to give you a sexy, fun, and creative new festival makeup look.
Sonic Blue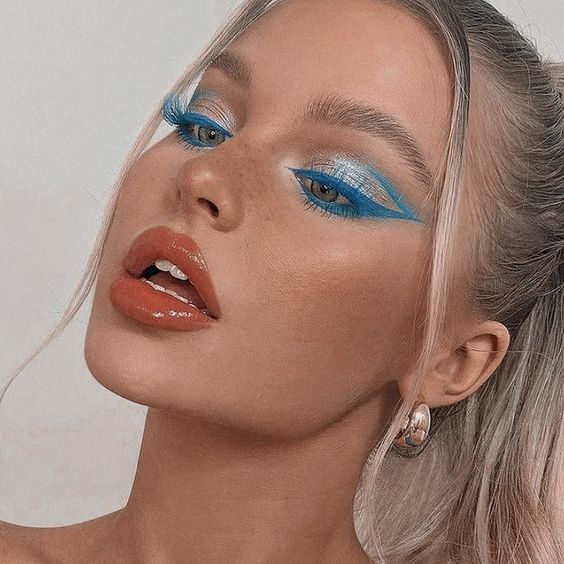 Jump on the sonic blue clothing trend with this similar makeup look for your next festival.
Inspired by Graffiti
Whether you're making colorful neon graffiti hearts, or some other icon, this graffiti inspired makeup look is perfect for any and all festivals!
Rainbow Queen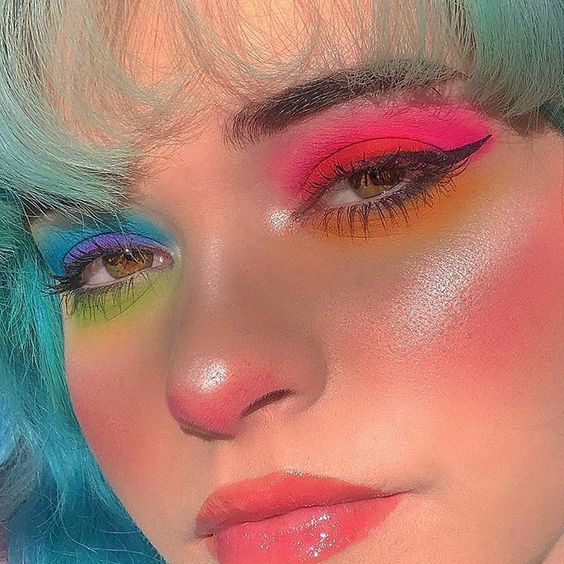 Be the next rainbow festival queen and go all out at your next festival with a bold colorful rainbow eye makeup look!
Creative Clouds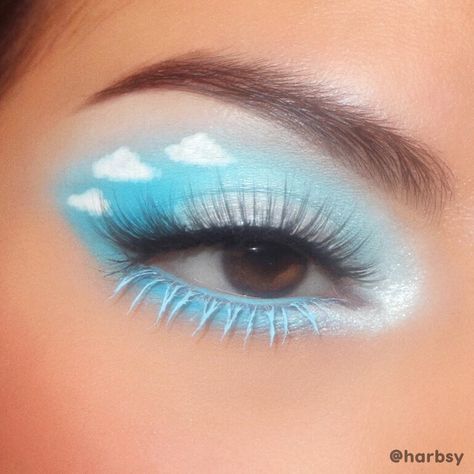 Who doesn't want their head in the clouds with this cute, fun, and colorful sky inspired eye makeup look?
Related Post: 50+ Halloween Costume Ideas for Girls
Lilac Love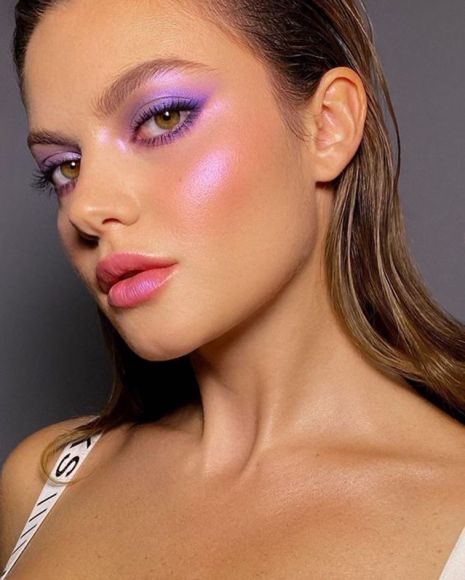 Create a sexy, feminine, and colorful festival makeup look with lilac everything!
Gold Queen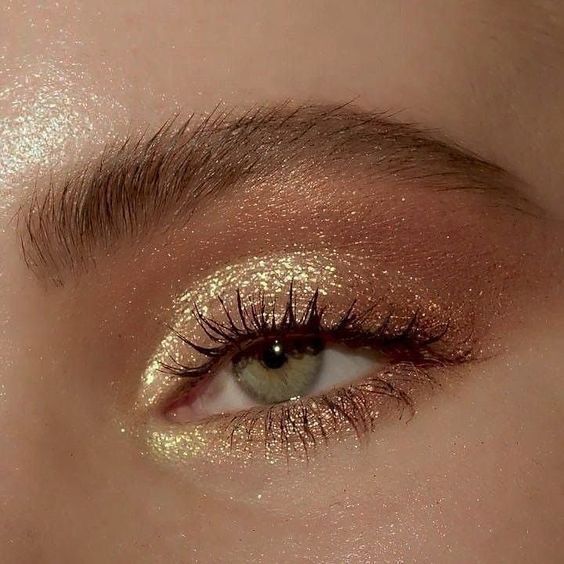 Add in a sexy gold look to your festival makeup with bright and shimmery gold eyeshadow. It's one of the easiest festival makeup ideas to copy!
Brushed Gold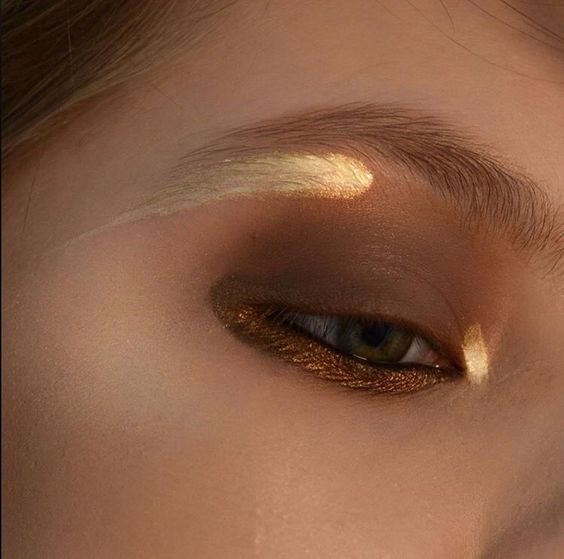 If you're going to go big, go gold with this brush stroke inspired metallic gold makeup look!
Sun Inspired
Embrace the sexy, bold, sun goddess that you are with this sun inspired eye makeup trend, perfect for all festivals.
Celestial Babe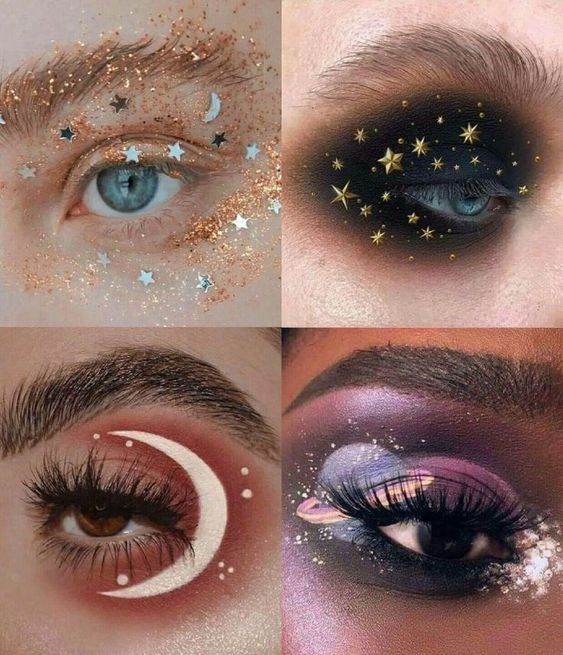 We read your horoscope and it's saying to embrace your inner planetary goddess with a colorful and bold makeup look inspired right from the night sky.
Gold Star for You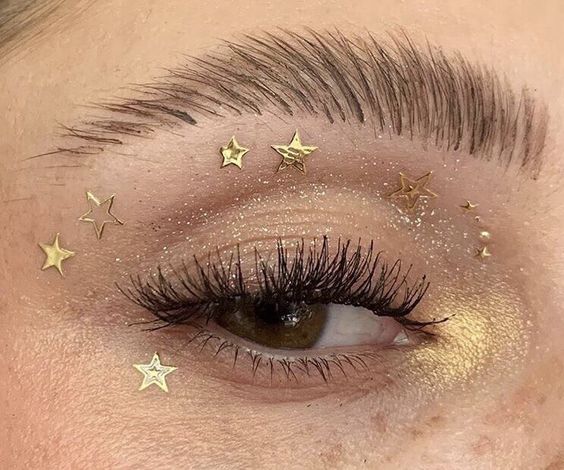 Embrace your inner star queen by giving yourself a creative gold makeup look brought to you by micro star stickers.
A Silver of Happiness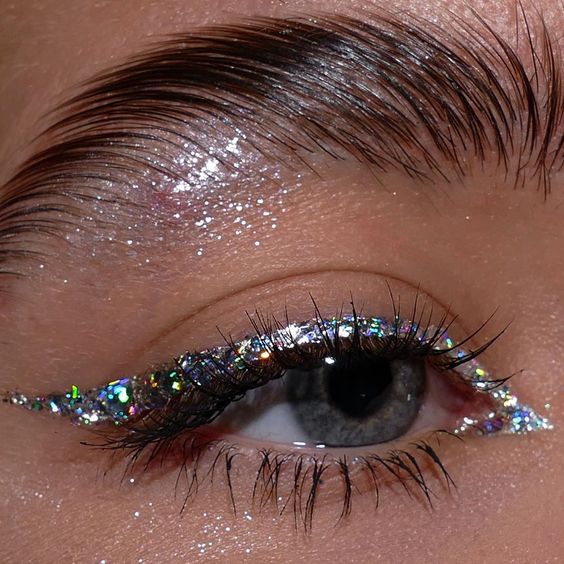 Add in that extra bit of sexy into your makeup festival look with a bold metallic silver eyeliner.
Creative Twin Flames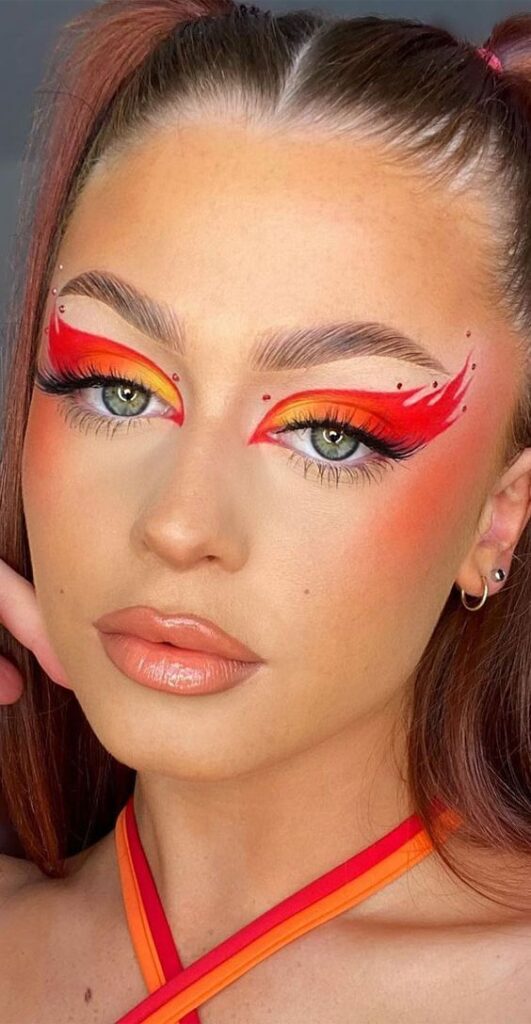 Give yourself that sexy, spicy, and bold festival makeup look with eyeshadow flames, perfect in any color!
True Heart Eyes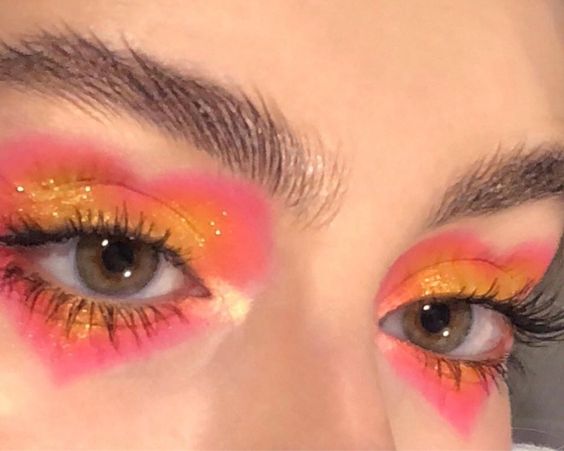 Be the real life, but real cute, version of the heart-eye emoji with this heart inspired festival makeup idea.
70's Queen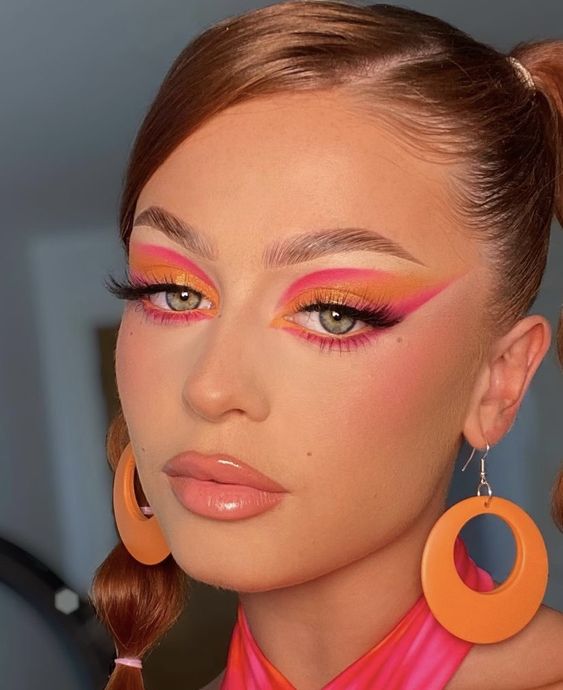 Make a fun, colorful, retro statement with a throwback to the 70's for your next festival makeup idea.
You've Got the Edge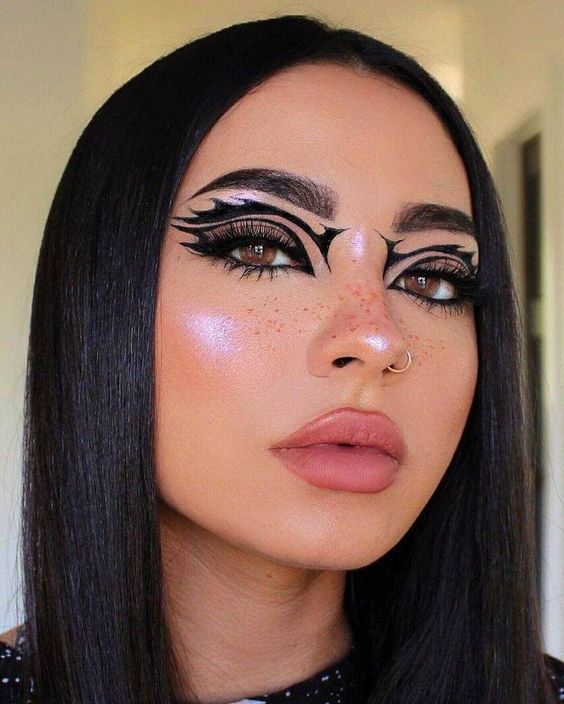 A gothic and edgy inspired festival makeup idea for the girls who aren't afraid to make a bold statement
Mod Makeup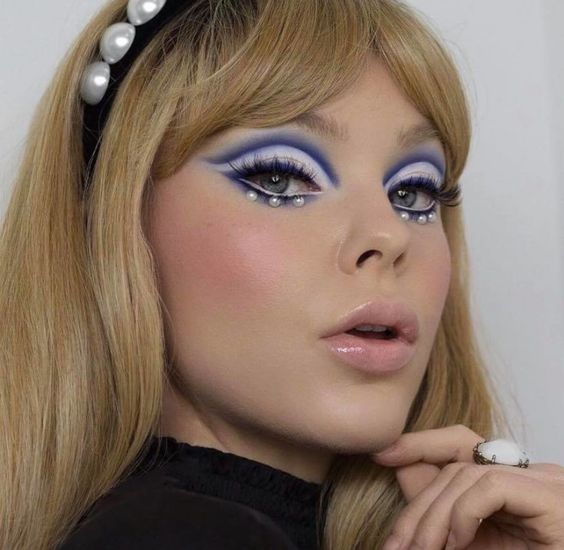 Let's take it back to the 60's with a mod makeup look that's sure to make a fun and feminine statement at your next festival outing
Eyelid Eyeliner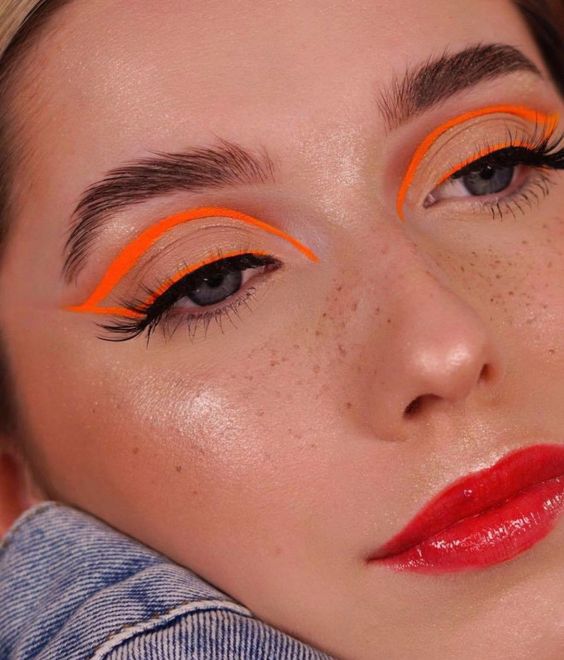 Keep your festival makeup ideas simple, but fun, with a colorful neon outline of your eyelid.
Blacklight Babe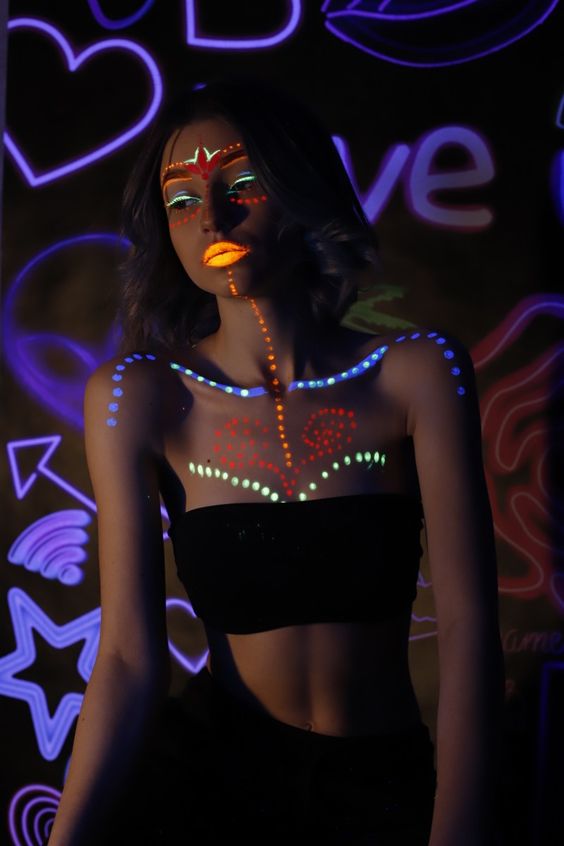 When the lights turn off, your makeup turns on with this blacklight ready makeup perfect for all over your body!
Polka Dot Queen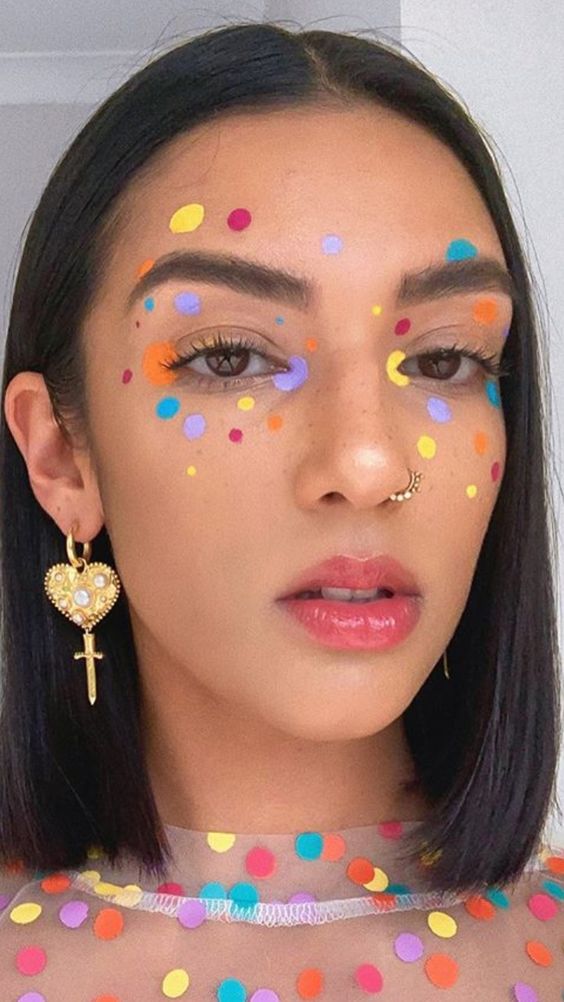 Rock the dots at your next festival with this fun and playful makeup idea!
A Bit of Everything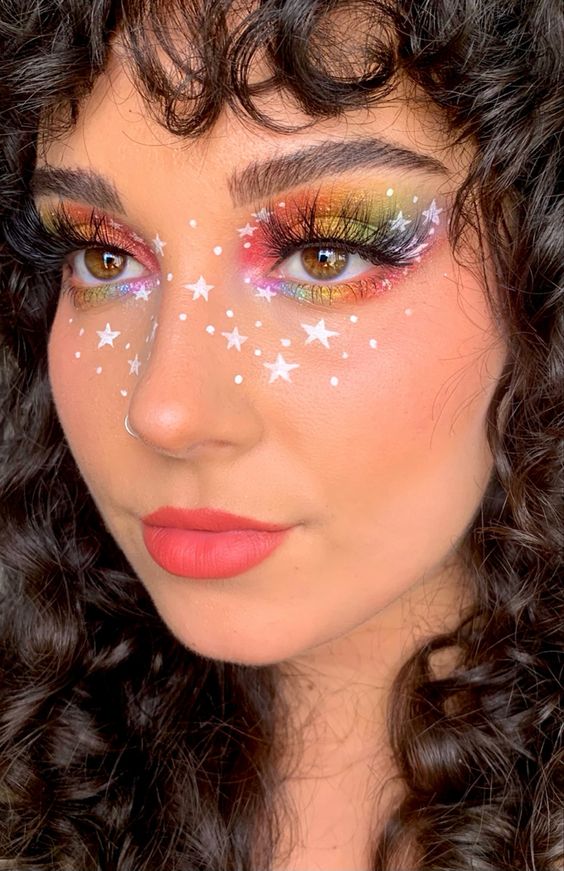 Rainbows, stars, and glitter, oh my! This makeup look has it all, and you'll be rocking it soon!
Lisa Frank Inspired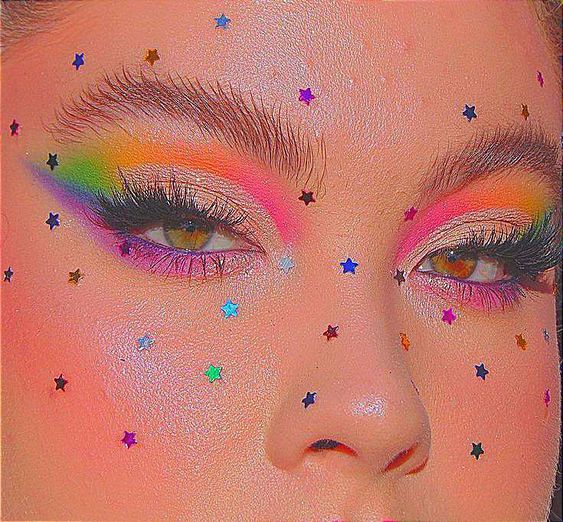 Bring back your Lisa Frank love with this teen inspired makeup look perfect for all festivals.
Leopard Love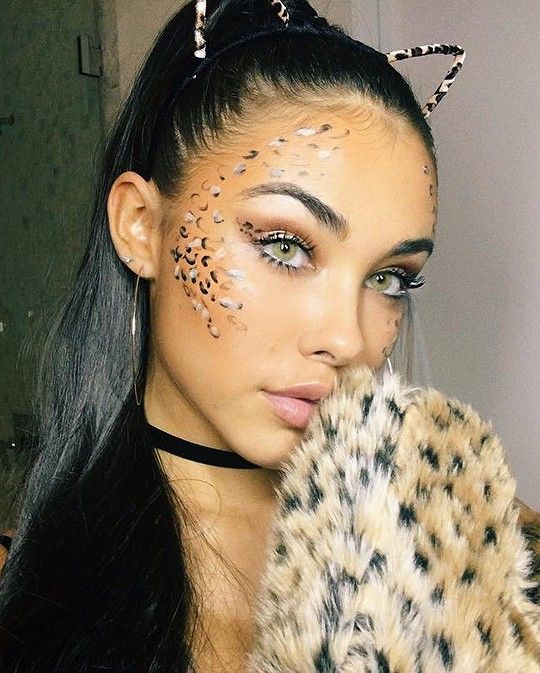 Make your festival mark with a fun and sexy leopard print makeup look.
Related Post: 25 Best Anything But Clothes Party Ideas
Cowgirl Cutie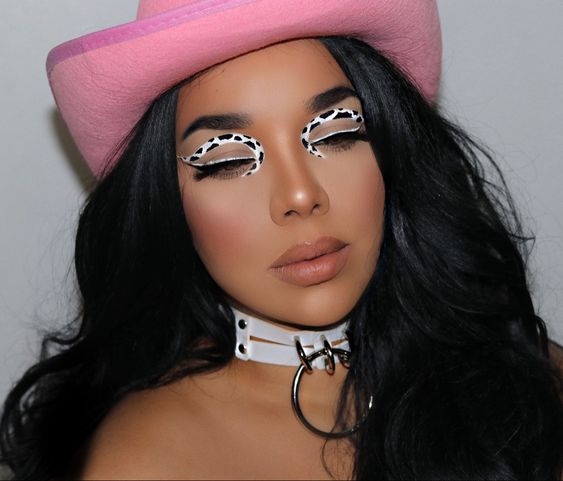 Bring the cowgirl to the festival with this western inspired makeup idea.
Earning Your Stripes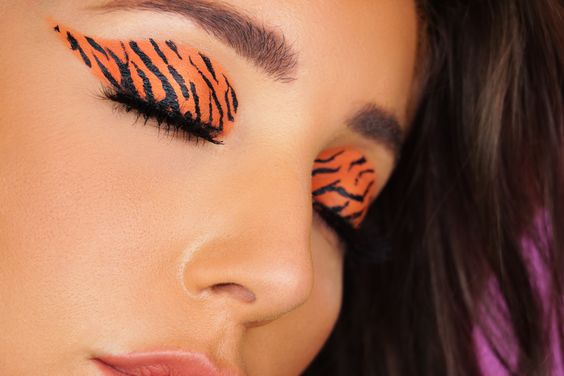 This tiger inspired makeup look is a fun and bold way to bring color into your festival look.
All Out Graphic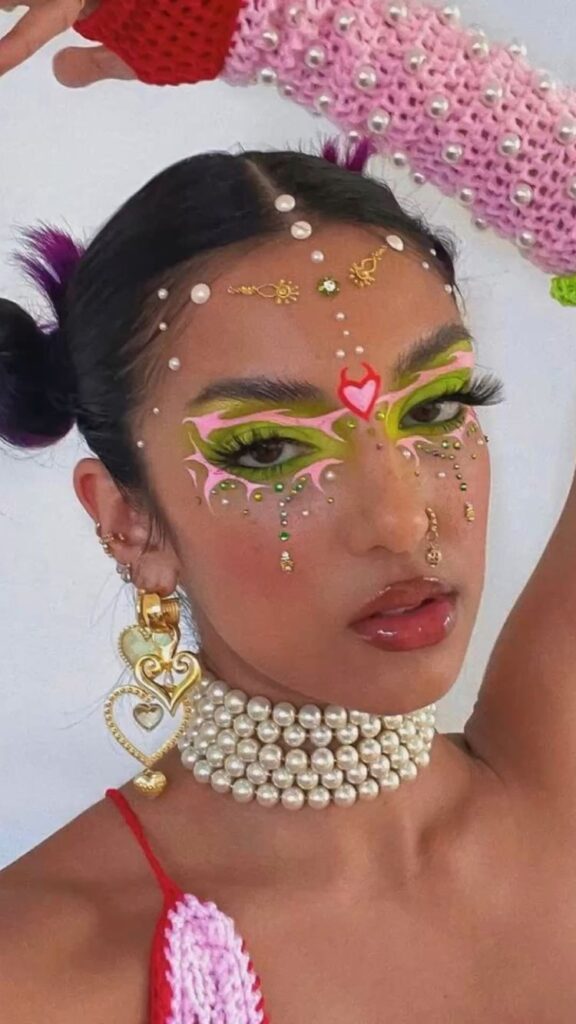 Be the bold festival baddie you were meant to be with a graphic look only you can pull off.
Do it for Daphne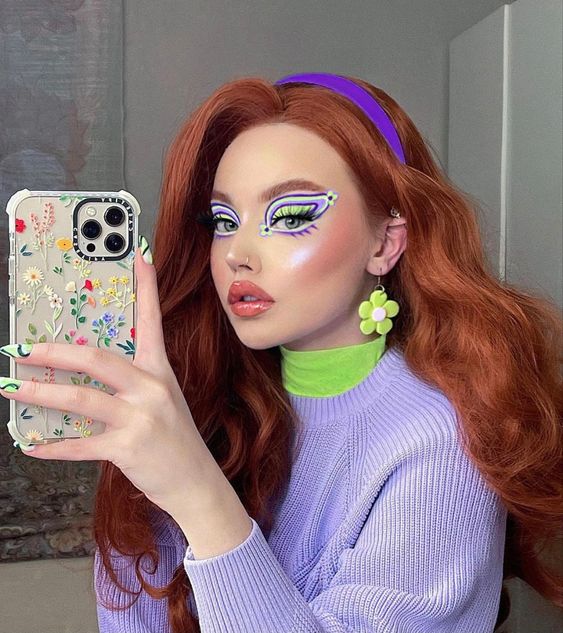 Go beyond a simple makeup look with a full Daphne cosplay at your next festival.
Green Queen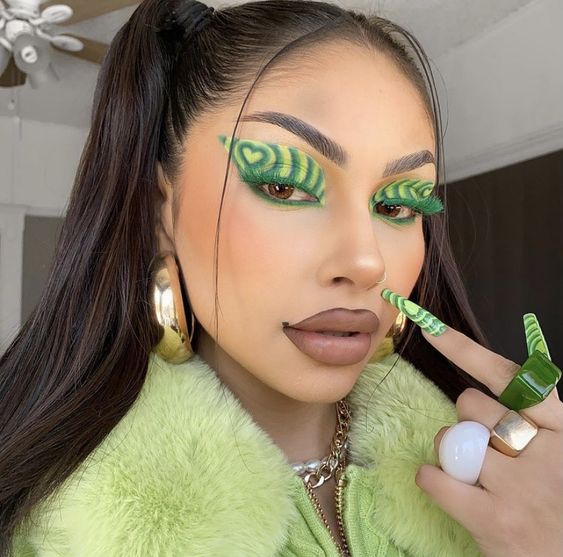 Because who doesn't love a green inspired festival look with matching makeup and nails?!
Keep it Simple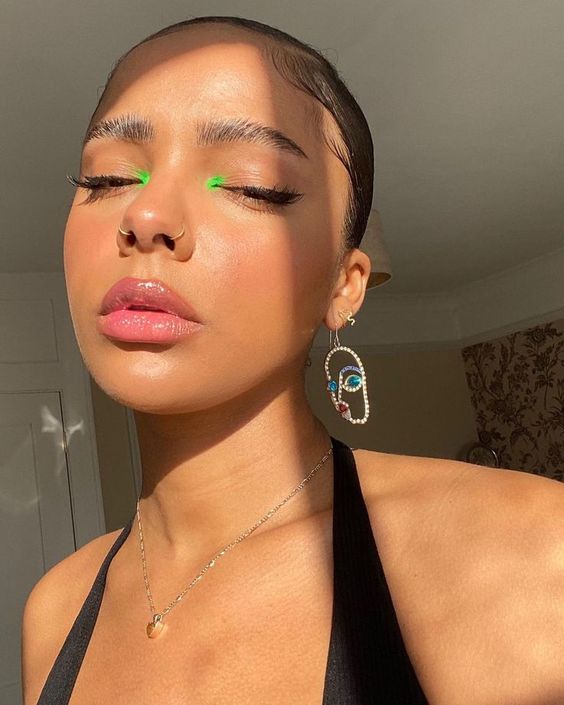 With a sprinkle of color in the corner of your eyes, these simple and easy festival makeup ideas are still guaranteed to make a bold festival statement.
Highlighter Yellow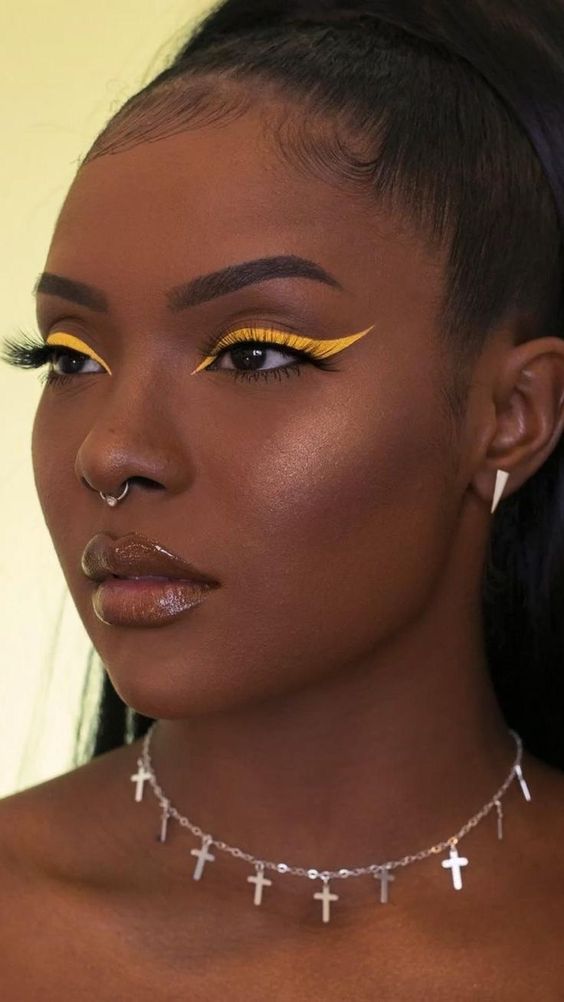 Highlight your eyes with this easy, but fun, festival makeup idea.
Creative Eyelash Extensions
Add some color into your eyelashes with fun and flirty eyelash extensions in 2023!
Ombre for Everyone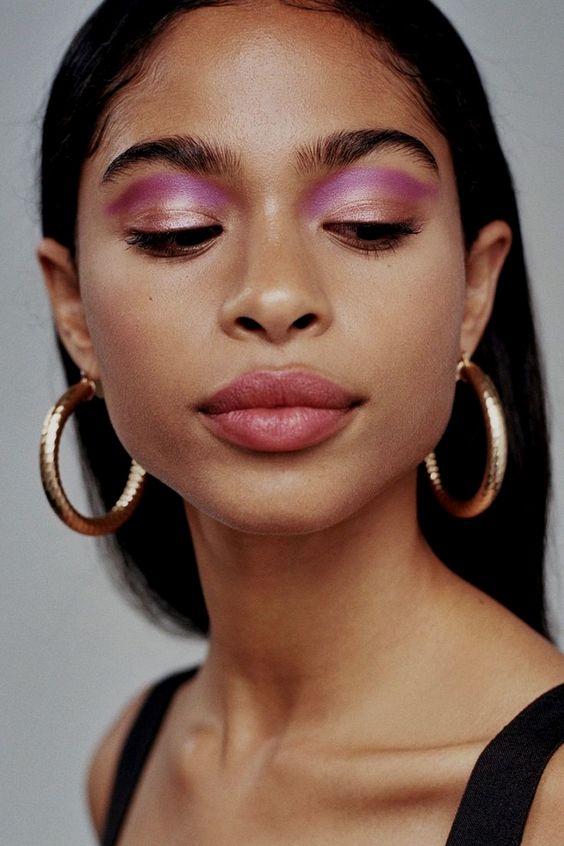 Bring the ombre look to your makeup with a gentle fade in color from your eyes, all the way to your lips!
Mushroom Makeup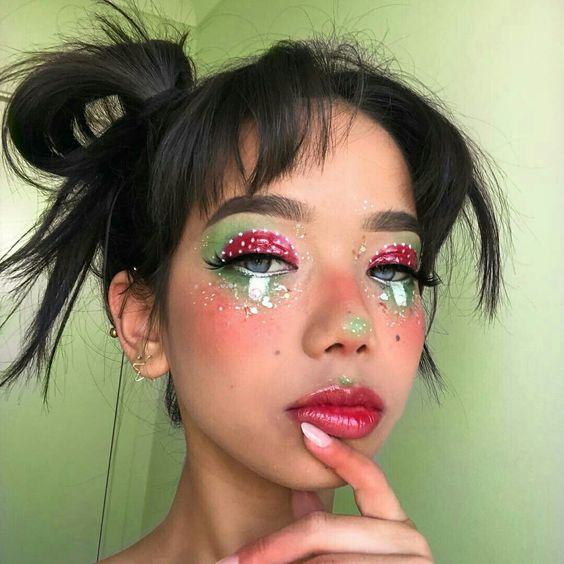 Take a trip at your next festival with this mushroom inspired makeup idea.
Fairy Festival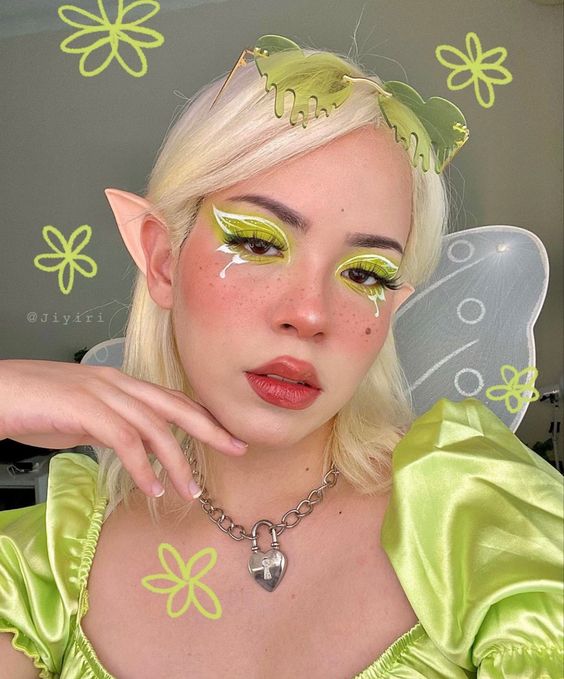 Have a magical time at your next festival with a fun and flirty fairy makeup look.
Hopefully you found inspiration for your next festival makeup look in 2023!
If you have any comments, questions, or suggestions leave them down below. Thanks for reading!