Need a trendy nail design for your next festival? Come pick from these 50 best festival nail ideas that are super popular right now!
Whether you're looking for simple and easy designs, creative ideas, or something funny to put on your nail, you'll definitely find your favorites in this list.
From short to long nails, take a look at some of the best nail inspiration for festivals!
Before we start, you'll want to check out these resources to nail your festival look:
Let's dive into the nail ideas!
Groovy Festival Swirls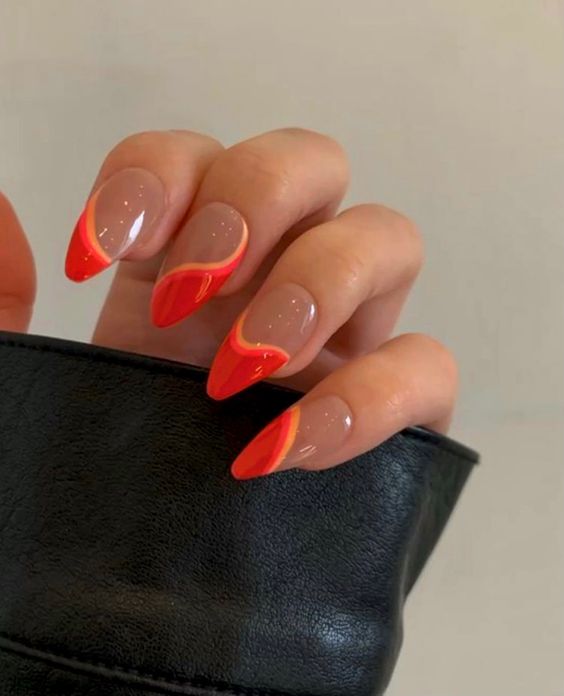 Get into the festival mood with a retro 70's inspired festival nail idea you'll want to wear all year long.
Pastel Hearts Design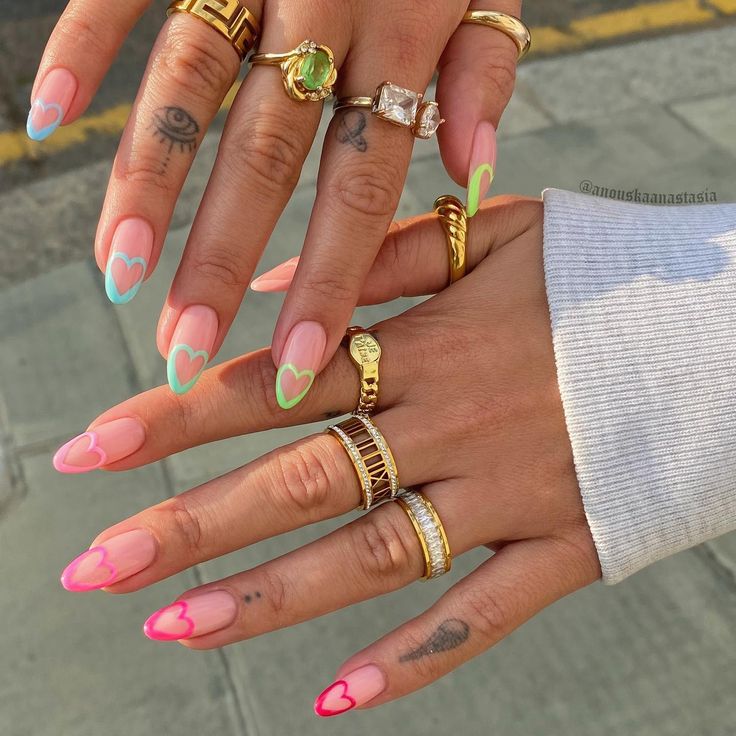 Wear your love for music and festivals on your nails with this neon pastel festival nail idea that will have everyone wanting to copy!
Flaming Hot Nails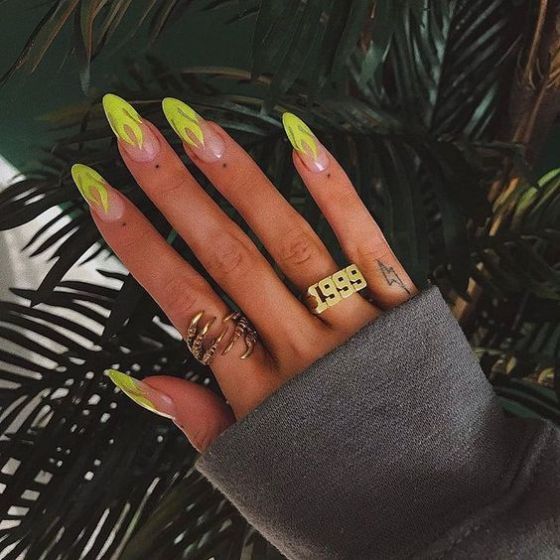 Go bold at your next 2023 festival with this neon flaming hot nail idea, perfect for the girls who want to stand out.
Electric Love Nails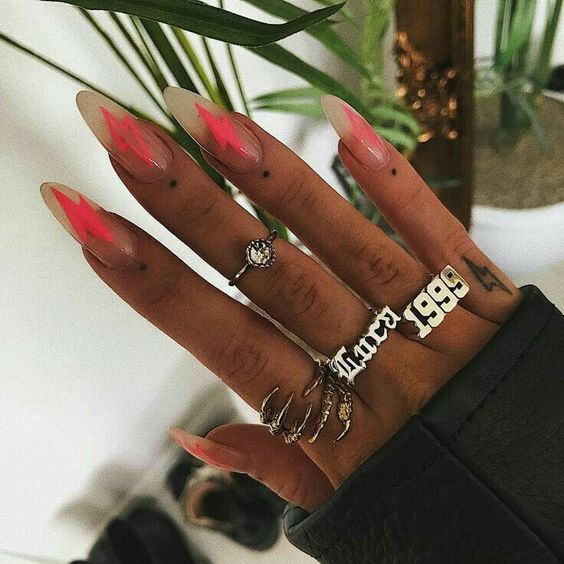 Feel electric at your next summer festival with a nail design that brings the lightning bolt energy straight to your nails.
Metallic Mermaid Nails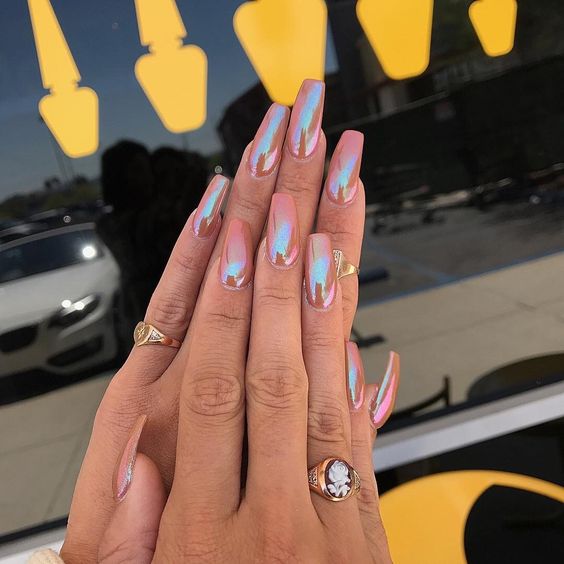 We love the metallic mermaid shimmer of these festival nails and how they'll be glistening all day long in the summer sun.
Ombre Metallic Nails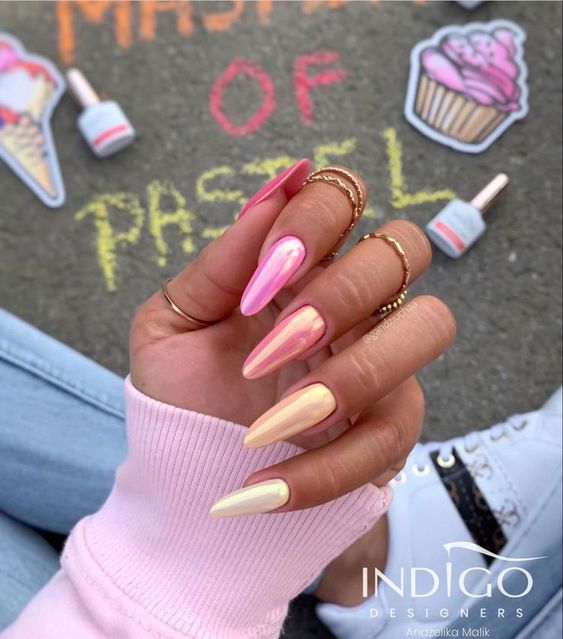 Metallic nails have taken social media by storm and if you're looking for festival nail ideas in 2023, then you have to add this ombre metallic manicure to your list.
Metallic French Tip Nails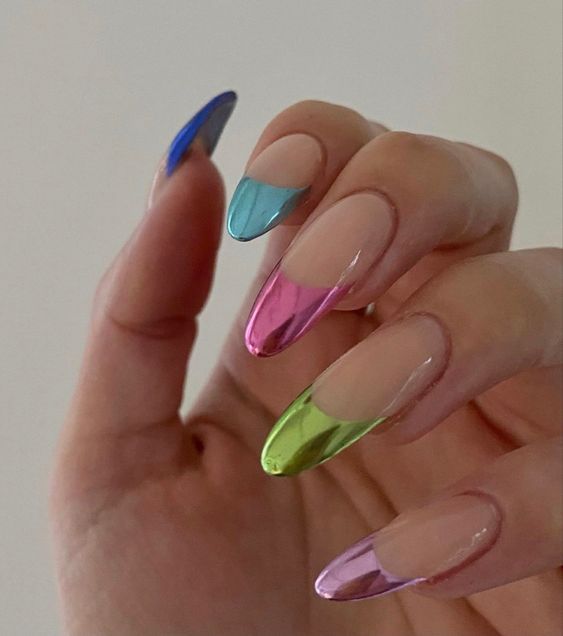 If you love the metallic trend but want to change it up, try doing a metallic French tip to match your 2023 summer festival outfit.
Pink French Tip Nails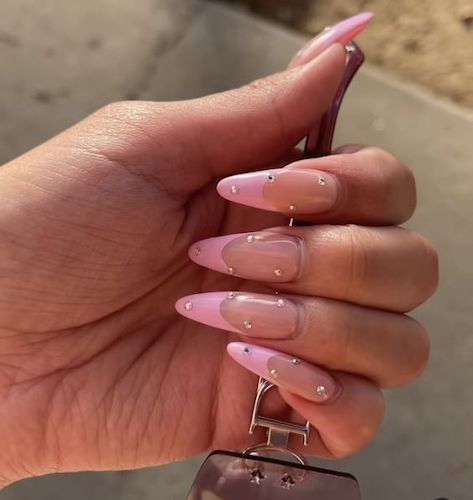 If there's one thing we know, it's that a baby pink French tip manicure with rhinestones is the Barbie inspired nail idea you need to try at your next festival.
Rhinestone French Tip Nails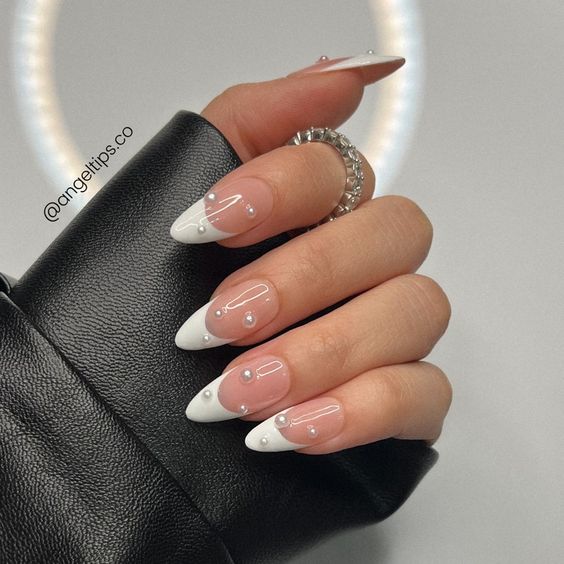 If you want a more classic manicure for your festival nail idea list, then try a simple white French tip but with the addition of pearl rhinestones.
Animal Lover Design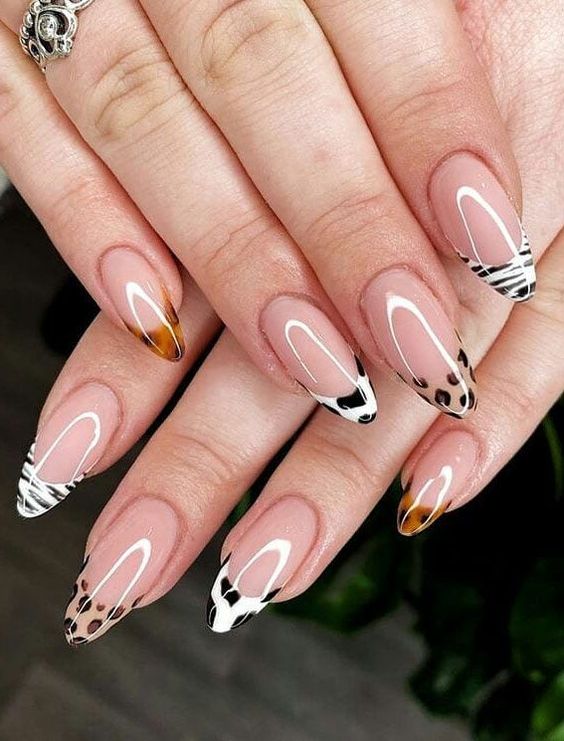 Show off your love for animals with a fun festival nail design that's truly one of a kind and unique.
Galaxy Inspired Nail Art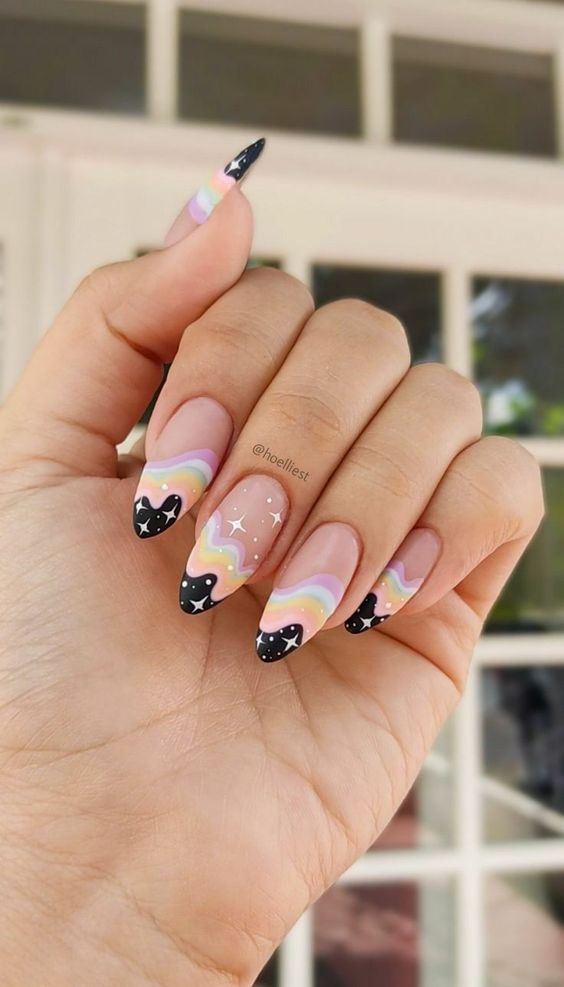 Feel out of this world with a galaxy inspired festival nail design that you'll be wanting to take pictures of all weekend long.
Be a Star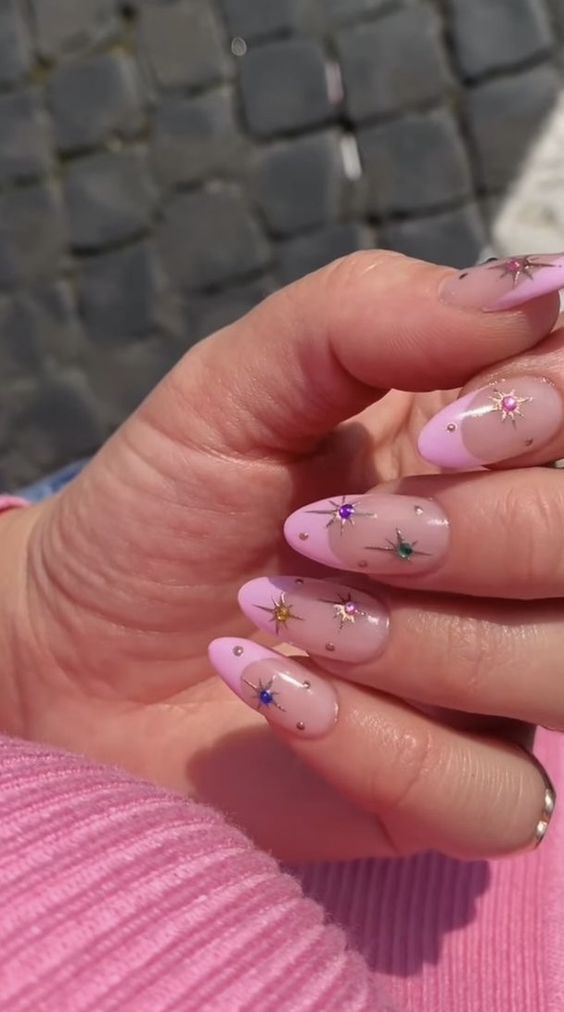 Be a star at your next summer music festival with a star studded French tip nail design, perfect for 2023.
Fun and Funky Festival Nail Ideas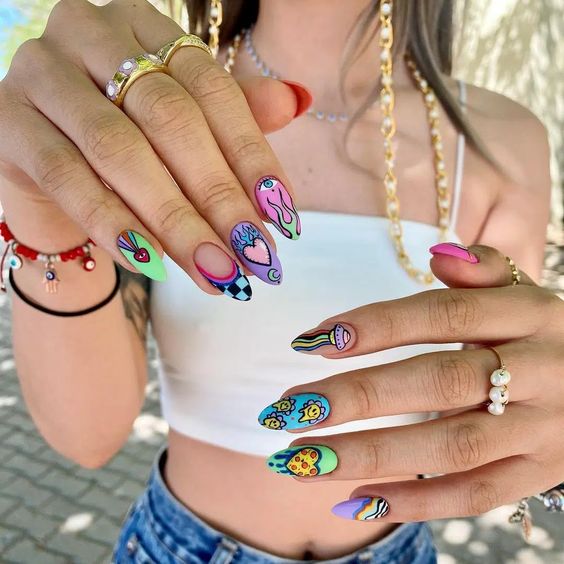 If you want a funny and funky nail design for your next summer festival, then try this one of a kind manicure that you won't see on anyone else.
Lisa Frank Inspired Nails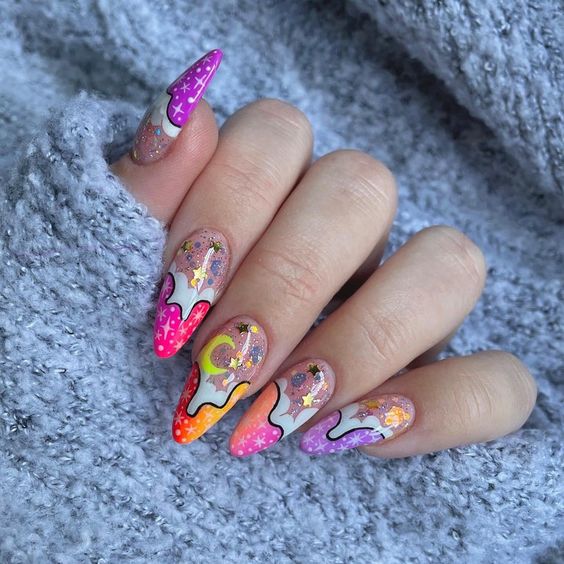 If you're an OG, then you know Lisa Frank, and these nails channel all of that crazy neon rainbow energy that's perfect for any festival.
Trippy Rainbow Nails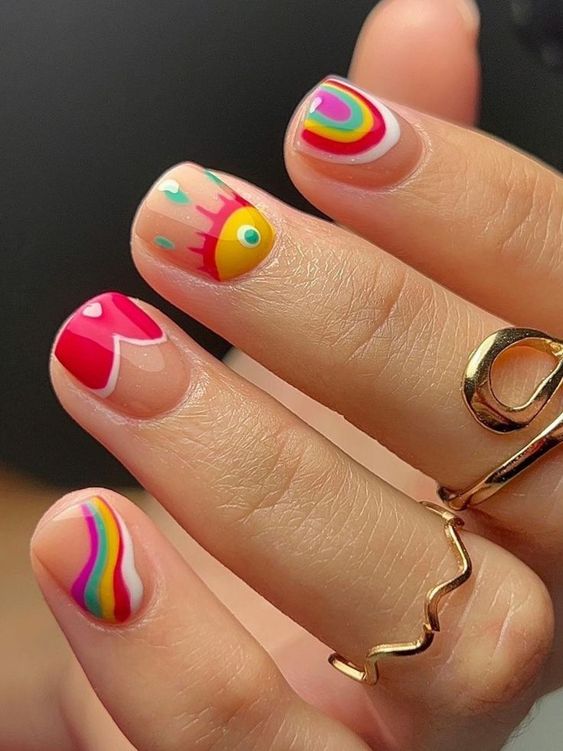 This trippy rainbow nail design is perfect for girls with short nails who still want to do something bold and fun for their festival look.
Rainbow Dots Design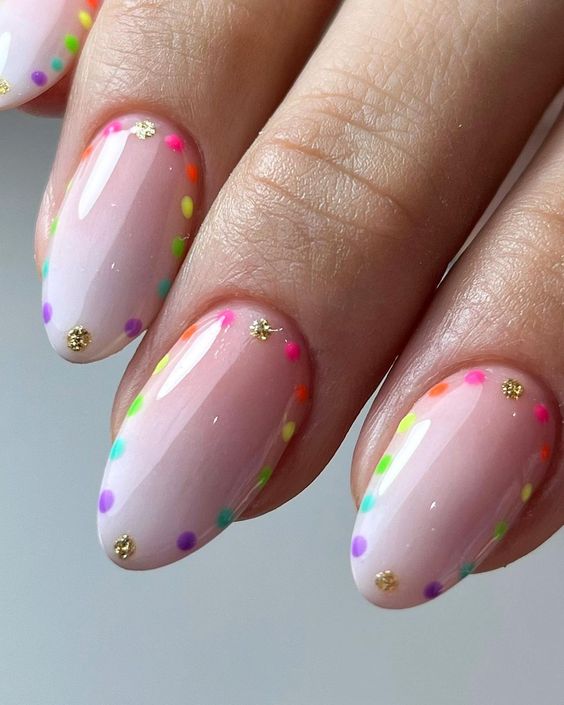 If you're looking for a simple and easy manicure that isn't too bold, then try this unique and fun rainbow festival nail design.
Colorful Rhinestones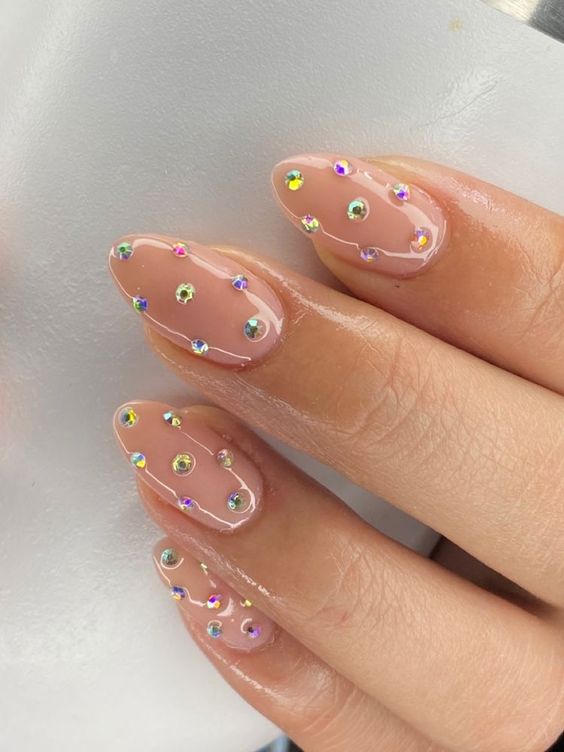 Have fun with your festival nail design with a simple manicure that takes things to the next level with colorful rhinestones.
Purple Ombre Nails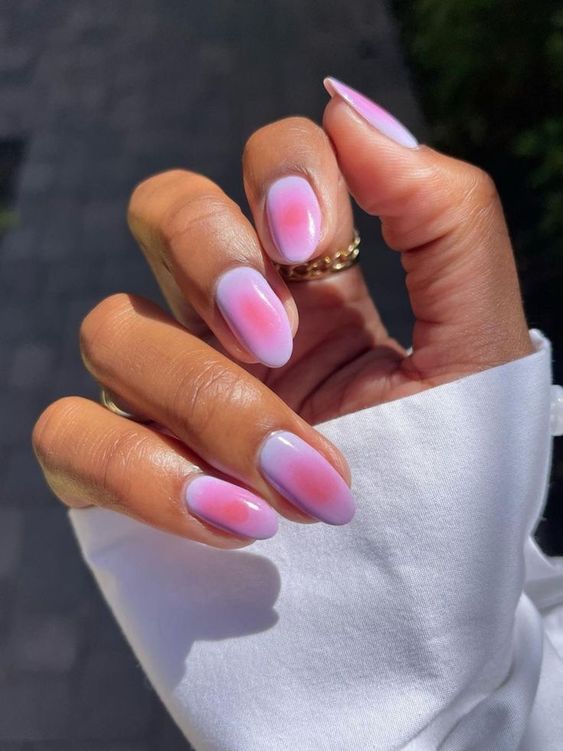 These purple ombre nails are one of our favorite funky festival nail ideas that we're definitely going to be trying in 2023.
Aura Nails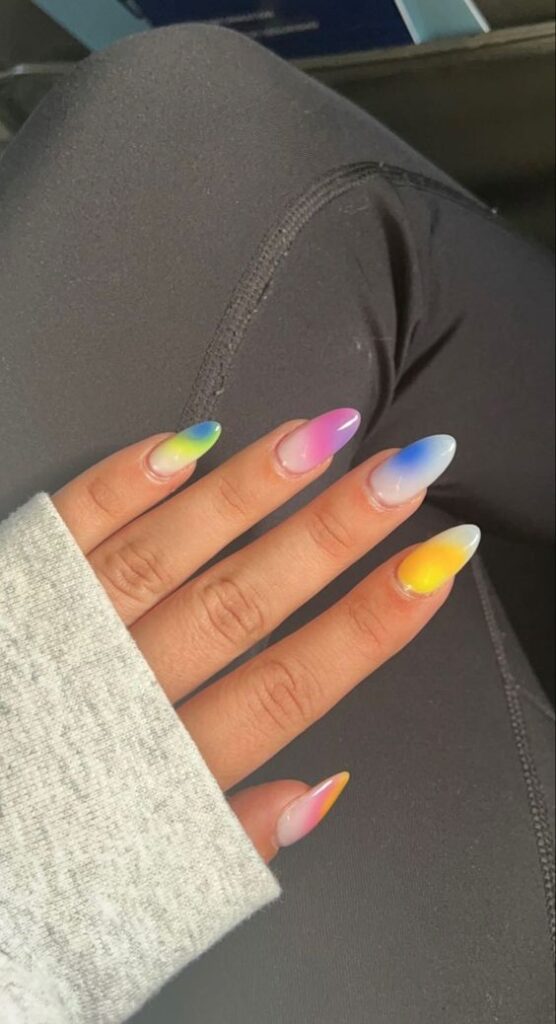 Show off your aura with this festival nail design that is sure to represent your festival mood all weekend long.
Blue Pearl Inspo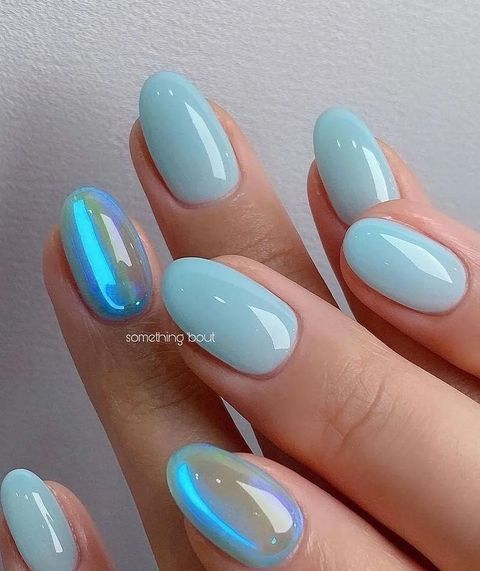 We've been loving the pearl inspired nail trends in 2023 and can't wait to try this out the next time we go to a music festival.
Green Chrome Nails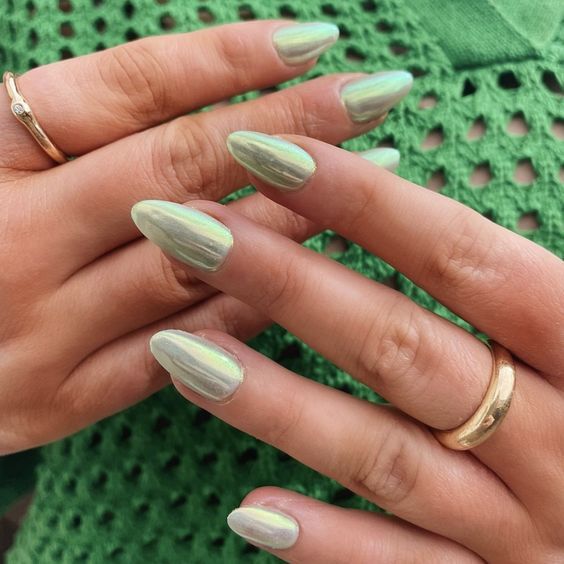 You can thank Hailey Bieber for introducing the world to chrome nails and for adding this green chrome festival nail idea to your list.
Mermaid French Tip Ombre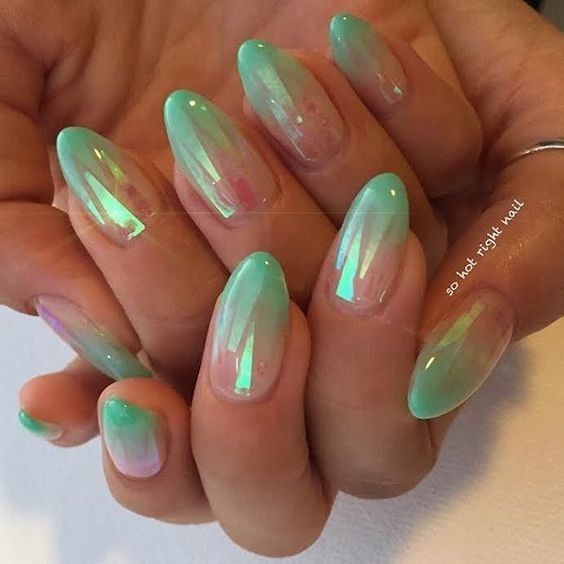 What happens when you mix a French tip, with an ombre, and with the love for all things mermaid? Your new favorite festival nail design!
Dripping Nails Design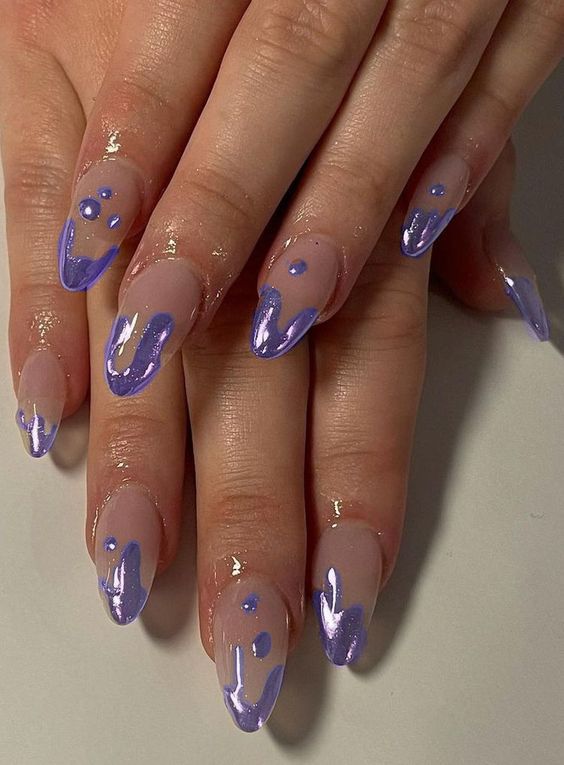 Go unique with your next festival nail design and try this dripping French manicure.
Metallic Hearts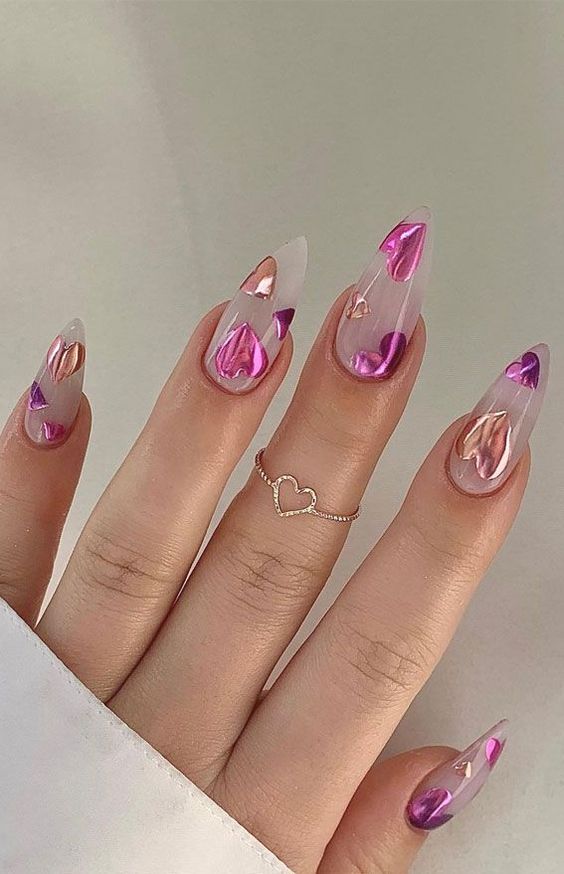 The minute we saw this metallic heart manicure, we knew we had to add it to our festival nail idea list for 2023.
Blue Chrome Flames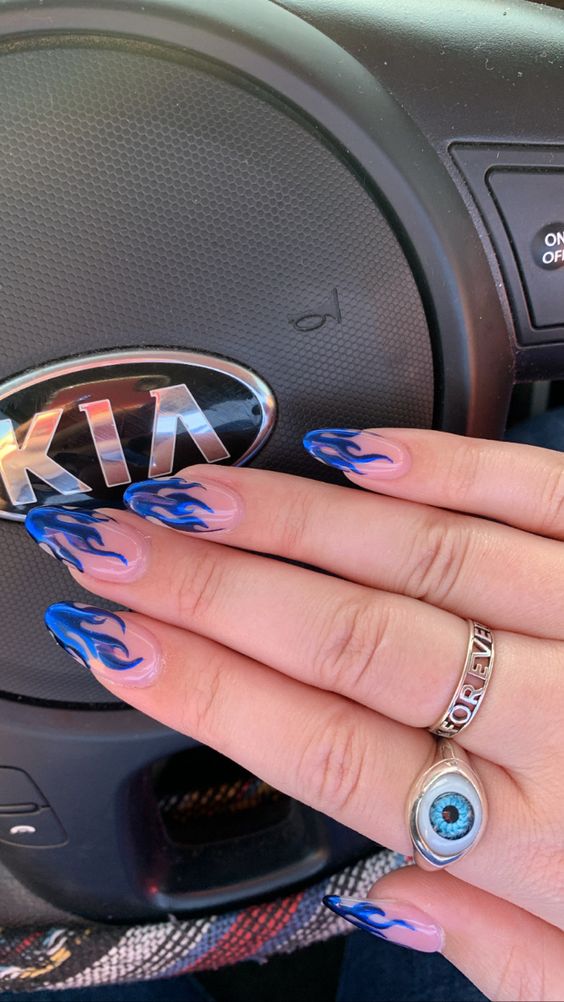 The blue chrome flames manicure has to be one of our new favorites for any festival nail design.
Zebra Print Nails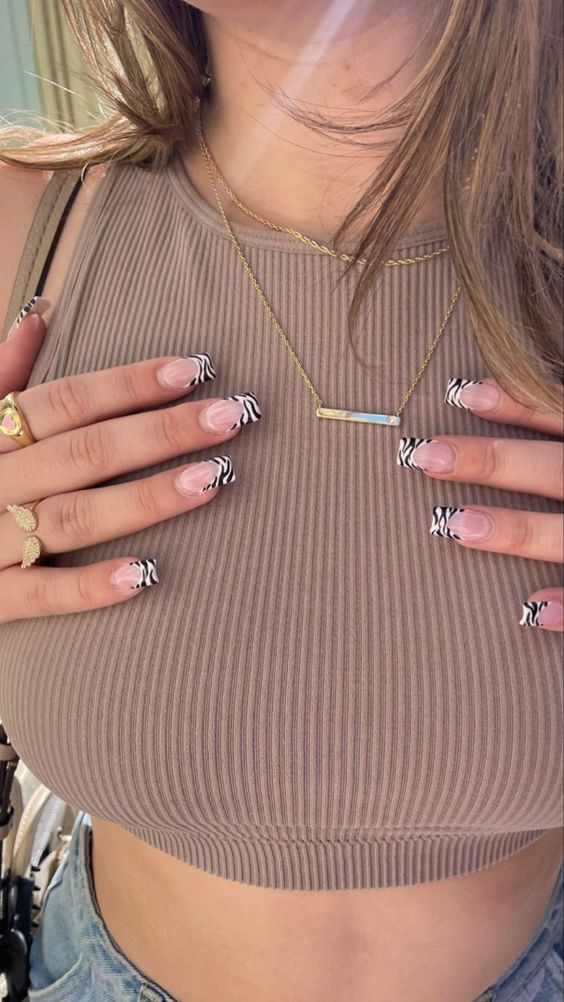 Who knew zebra print would make a comeback in 2023 and that it would be for festival nail ideas?
Colorful Summer Festival Nails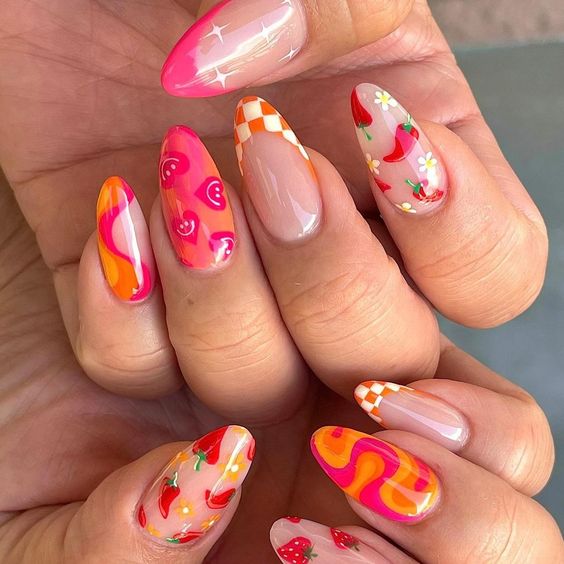 This colorful summer inspired manicure is the perfect nail idea for any summer music festival.
Cherry Queen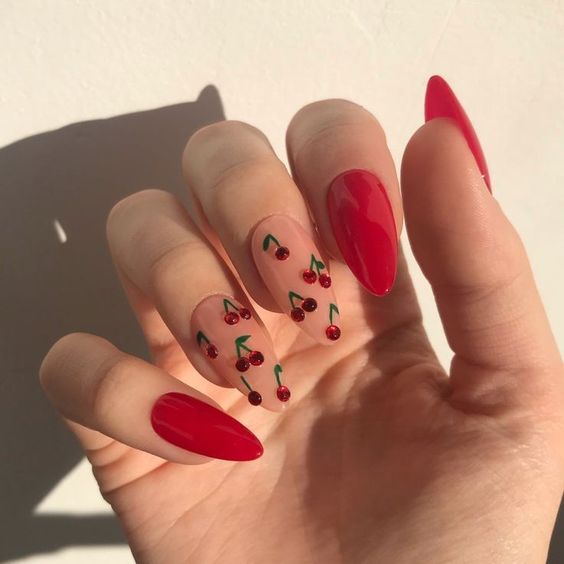 The red nail theory is in full swing on TikTok but try adding some cherries to it for a unique festival nail design you'll love.
Fun Cowgirl Nails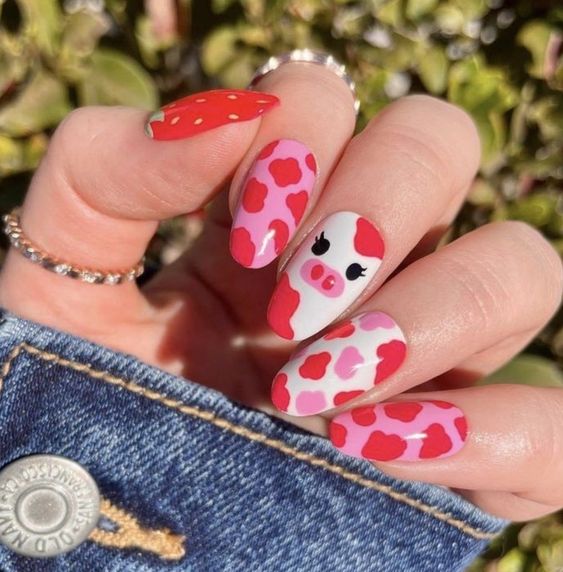 This funny and cute cow inspired festival nail idea has our hearts melting from cuteness.
Two Looks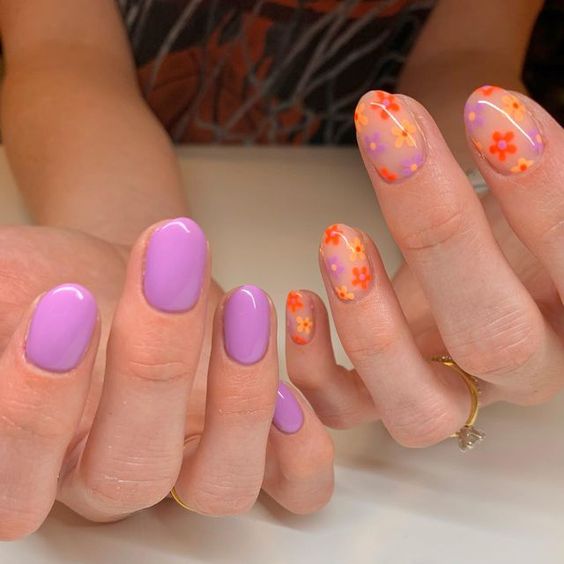 Rock a two look manicure for your festival with each hand having a fun and different design.
Duotone Nails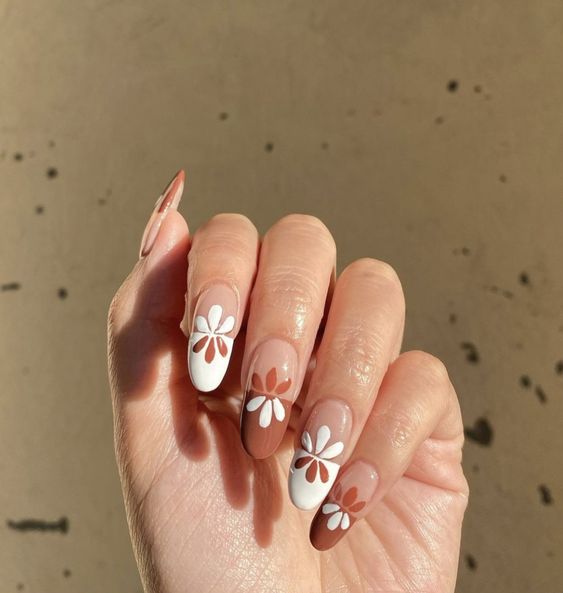 We are loving how unique these duotone nails are and how perfect they would be for any music festival.
Funky and Colorful Festival Nails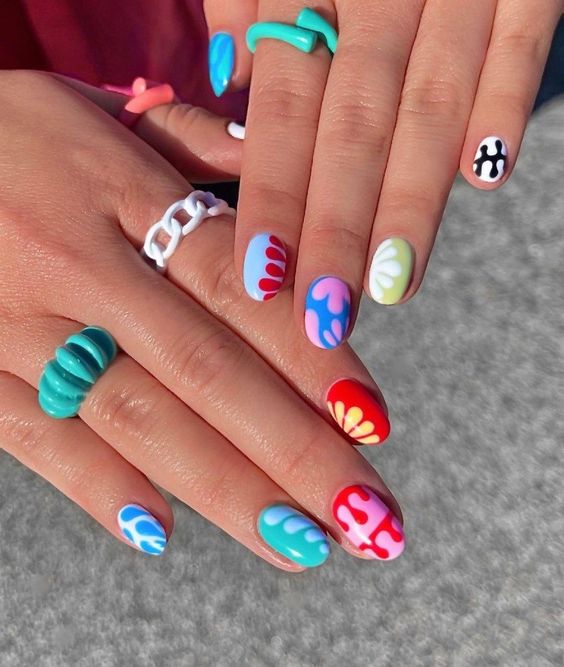 Having fun with your short nails with a fun, funky, and colorful festival nail design that will surely stand out from any crowd.
Neon Blue Waves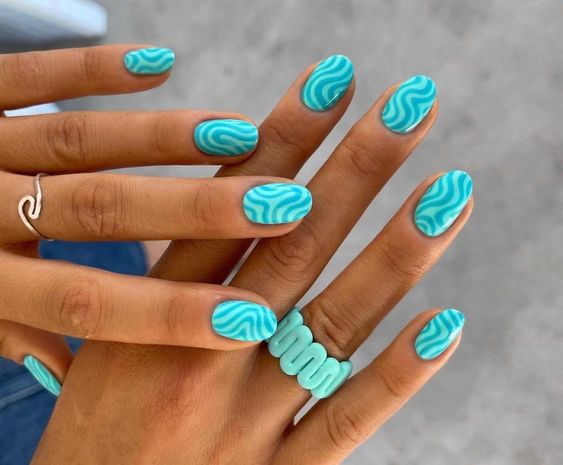 This neon blue ocean inspired festival nail idea is great for anyone who wants to bring their love for the beach to their next summer festival in 2023.
Floral French Tip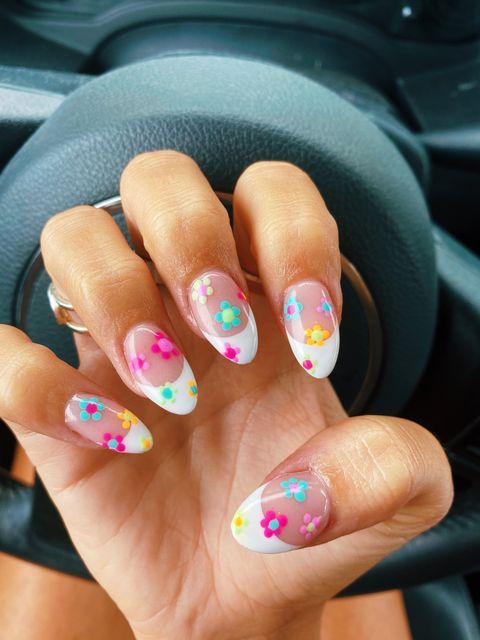 The floral French tip is the perfect festival nail design for any girl looking for a fun and feminine manicure.
Green Queen
Be funky this next festival with a unique green manicure that you'll want to keep getting long after the festival is over.
Rainbow Water Drips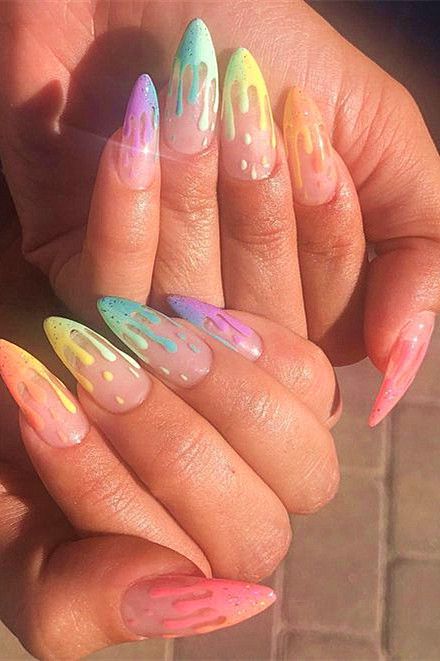 You can't get any better than this incredible rainbow water drip nail design for your 2023 festival.
Gold Glitter French Tip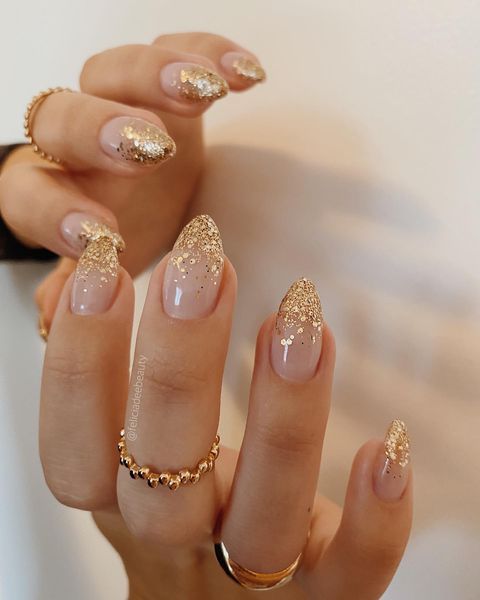 Who doesn't love a gold glitter French tip manicure that pairs perfectly with their gold festival jewelry?
Pink & Red Flowers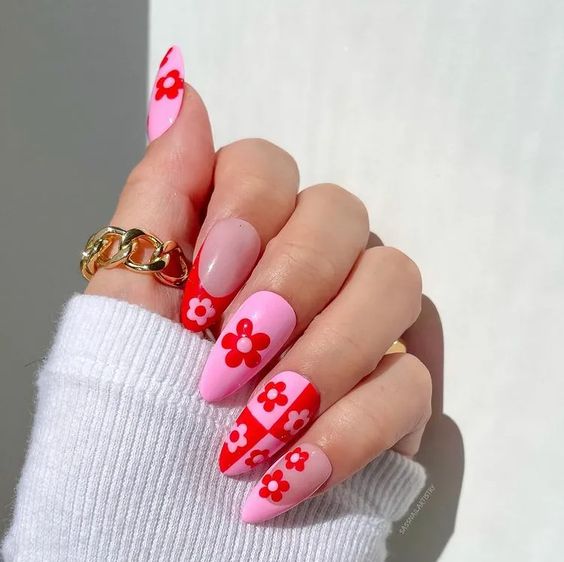 We are obsessed with how this pink and red flower manicure is the perfect 2023 festival nail design.
Yin & Yang Nail Art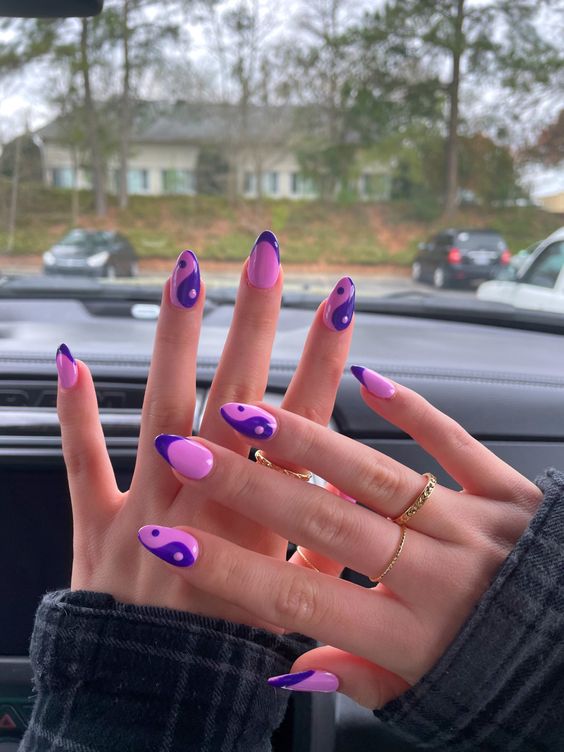 Channel your inner yin & yang with this colorful festival nail idea that is sure to wow the crowd.
Colorful Hearts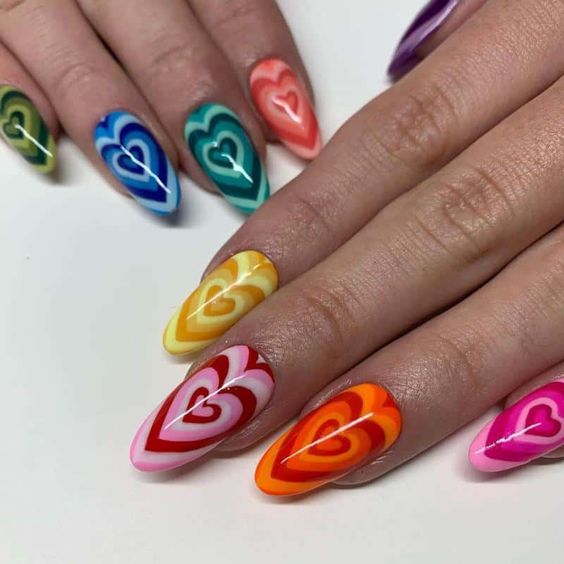 It might take forever to get done, but this jaw-dropping colorful heart manicure is a true festival showstopper.
Neon Festival Smoke Nails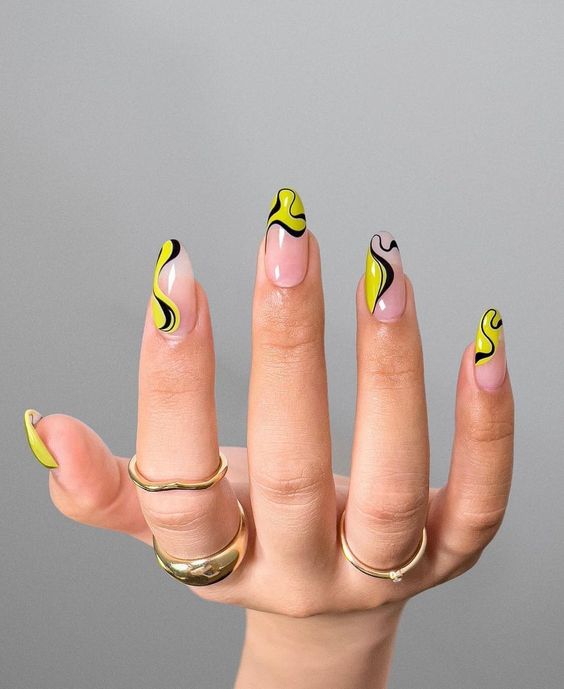 This neon smoke inspired festival nail design is easy and simple enough to achieve for anyone to try at home!
Lava Lamp Neon Nails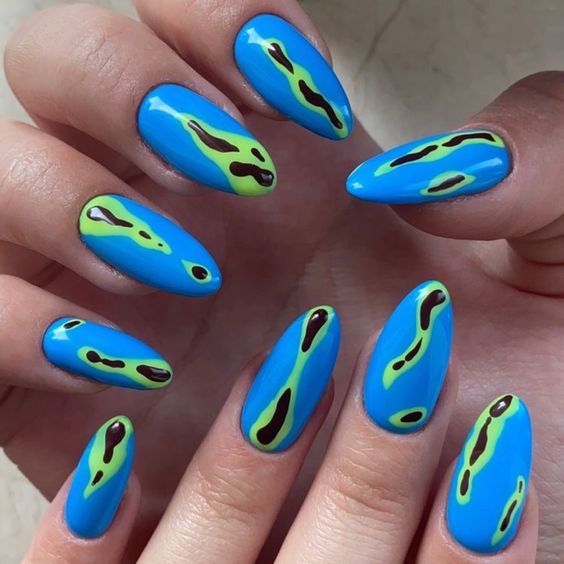 Whoever said lava lamps are no longer cool clearly never saw this super cool neon festival nail design.
Green Marble Nails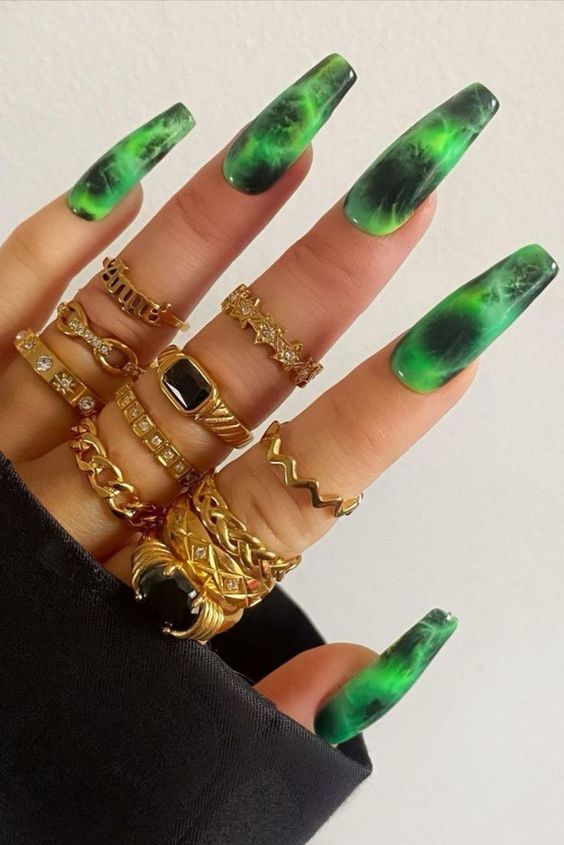 Our jaw dropped to the floor when we saw this amazing green marble manicure that's truly the perfect festival nail design for 2023.
Easy Hot Pink Nails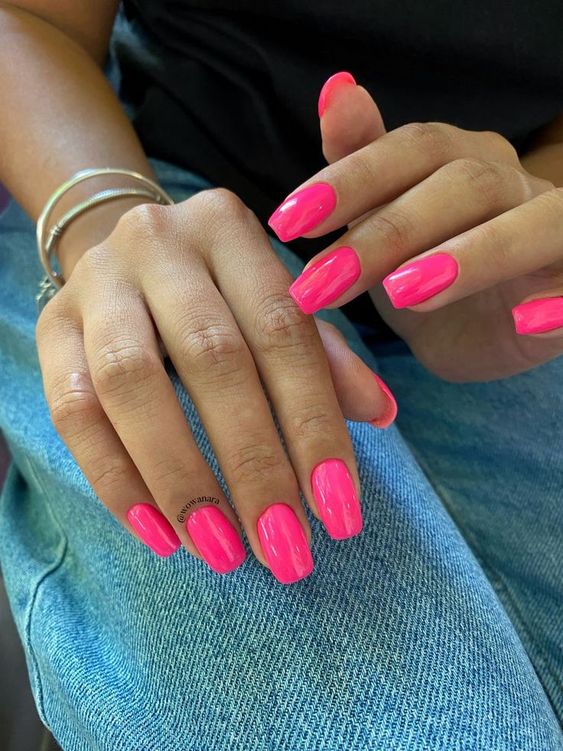 If you need some simple festival nail ideas, you can always go with a hot pink nail polish that will stand out and still look amazing.
Peachy Design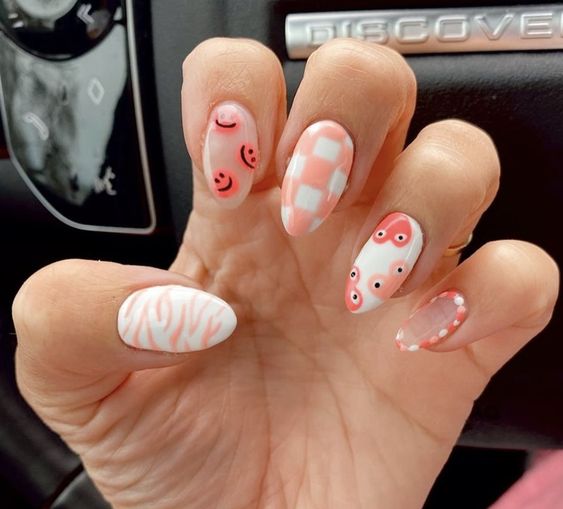 Whether you have short or long nails, you have to try this funky peach inspired festival nail idea ASAP.
Neon Eyes Nail Art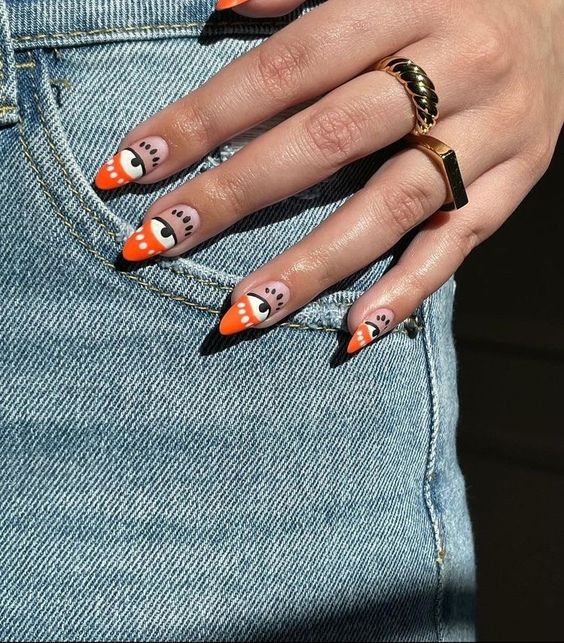 If you have longer nails or are looking to get a longer acrylic manicure, you have to try this neon eyes festival nail design.
Simple White Swirls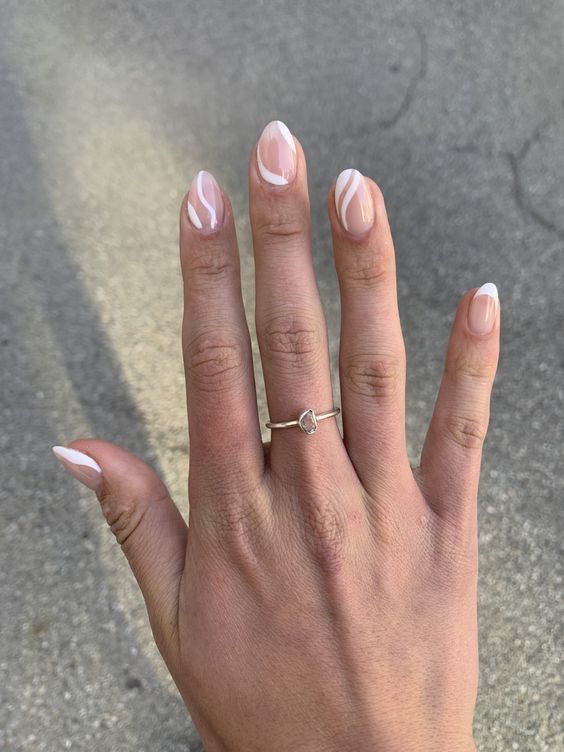 Go for a more classic manicure for your next festival with this simple and easy white swirl nail design.
Hot Red Festival Nails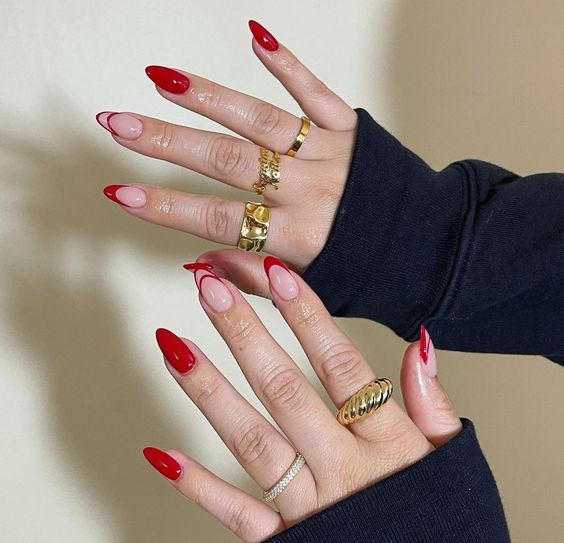 Stand out in 2032 with a red hot festival nail design that will have you taking nail pics all weekend long.
Black Swirls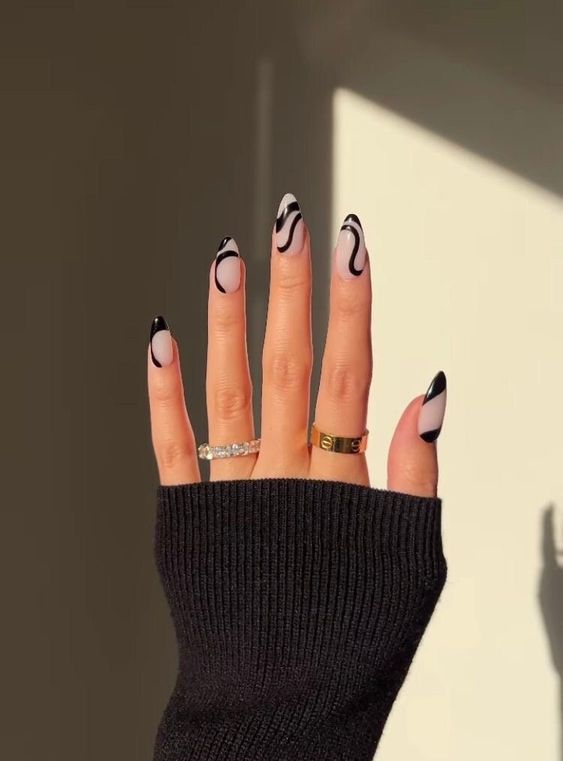 Keep it simple with a black swirl manicure that is easy to style for your 2023 festival look.
Neon Swirls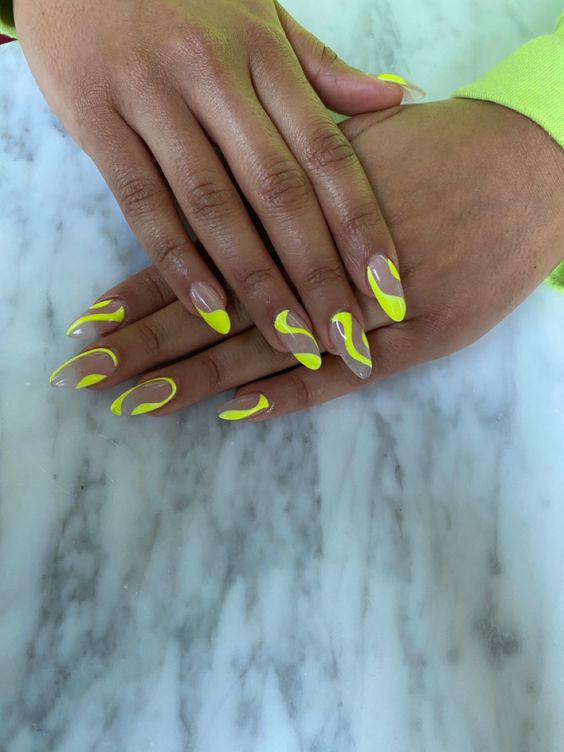 Add a bit of bold to your festival nail design with a neon swirl manicure that isn't too wild.
Hopefully you've found your favorite design from these 50 festival nail ideas!
If you have any comments, questions, or suggestions leave them down below. Thanks for reading!