Struggling to find a short hair hairstyle for your prom and need some ideas? Here are 25 easy prom hairstyles for short hair!
From classic updos, to trendy slick backs, and braided hairstyles, you'll be sure to find a hairstyle that fits your vibe.
Plus, we've included some hairstyles with hair accessories if you're looking for an extra touch of glamour and sophistication.
Let's dive in!
Best Prom Hairstyles for Short Hair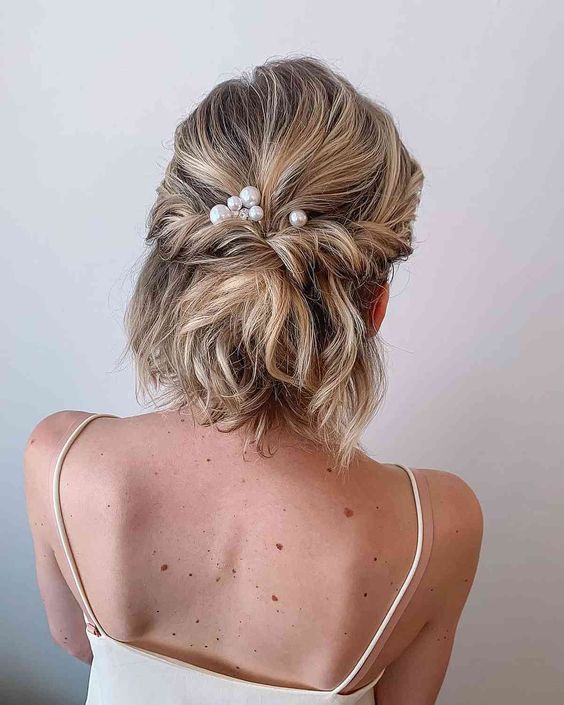 One of the classic, easy, and gorgeous prom hairstyles for short hair is the fan-favorite twisted half up half down look.
We love how this can be personalized however you want, depending on what clips and berets you put in your hair. Not to mention we're suckers for the pearl trend.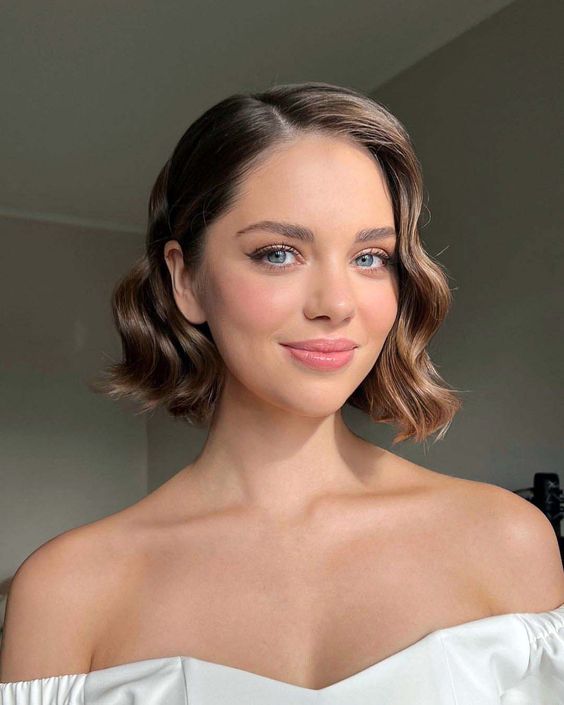 Channel your inner 20's glam girl with this side part, wavy hairstyle that's calling your name.
This elegant hairstyle is truly a showstopper and perfect for any formal prom in 2023.
Related Post: 50 Beautiful Prom Dress Ideas in 2023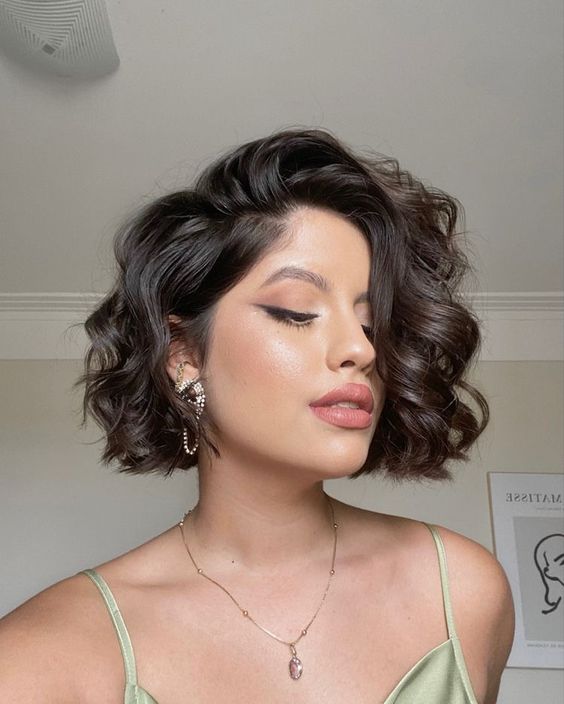 Take your prom hairstyle to a new level, literally.
We're all about volume in 2023 and this curly hairstyle easily takes the cake as the best prom hairstyle for short hair.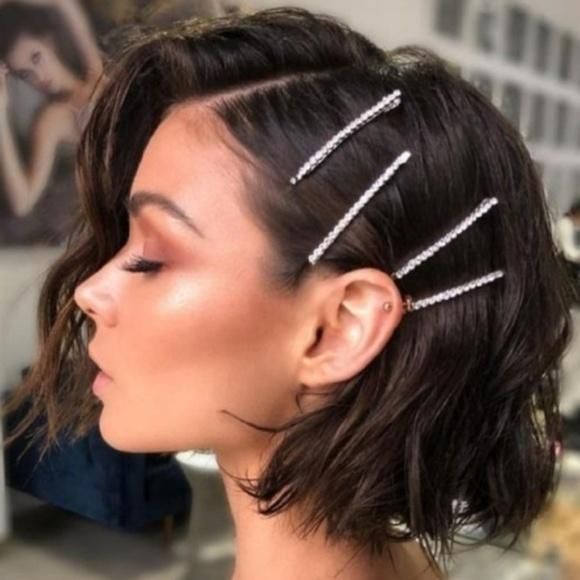 Rhinestones are one of the hottest trends of 2023 so why not bring it into your prom look?
This tucked back hairstyle is easy to achieve and with the addition of the rhinestone clips, becomes an elegant look that will stay put all night long.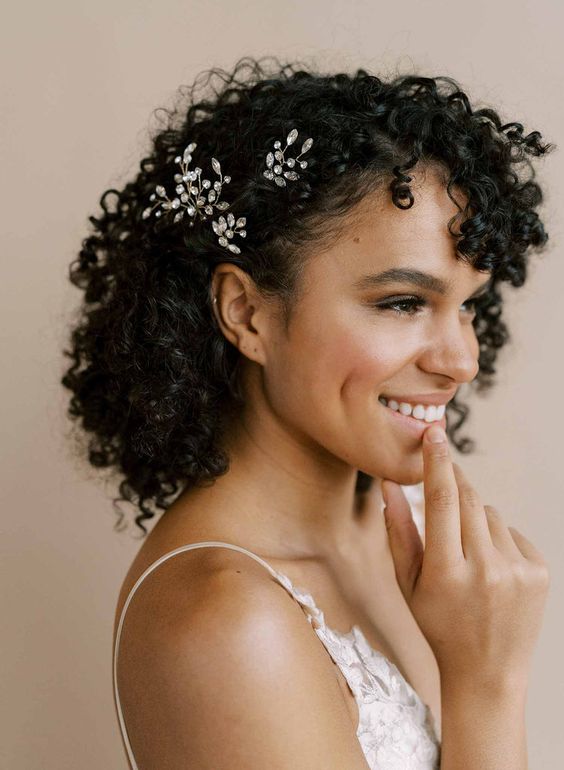 If you have kinky, curly hair, as most black girls do, then it's time to embrace those curls for your upcoming prom.
This natural curl hairstyle is perfect for black girls who want to honor their curls and not have to worry about all the styling and products.
Add in a shimmery rhinestone clip, or two, for a classy and elegant look.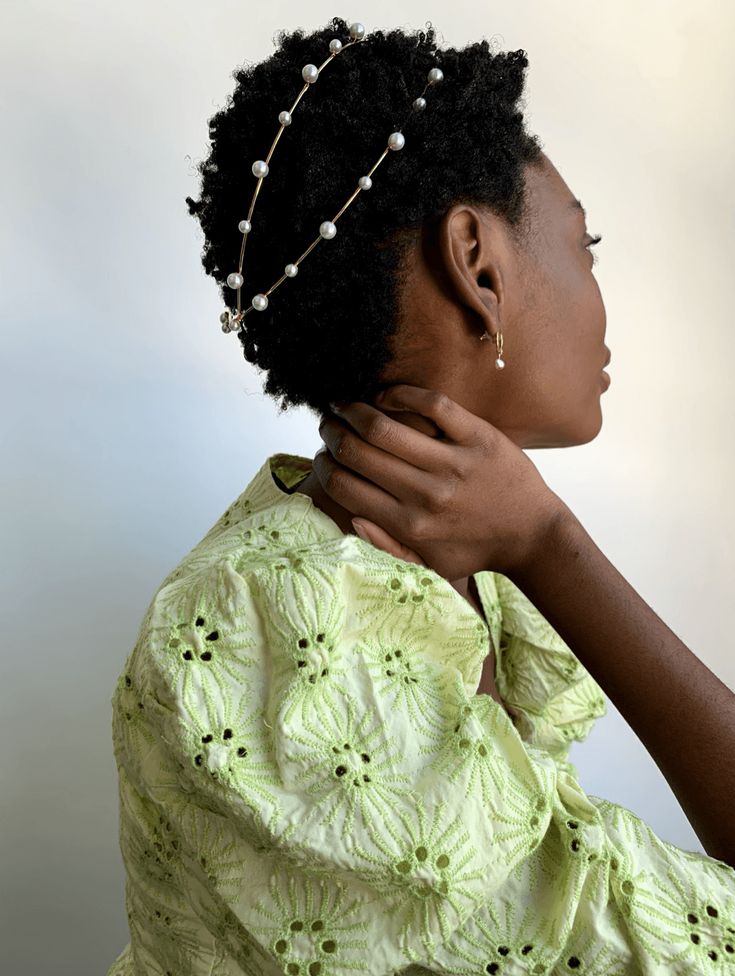 A great prom hairstyle for black girls with super short hair is the inclusion of a head halo.
The pearl studded head halo enhances your short hair and helps to dress it up for prom.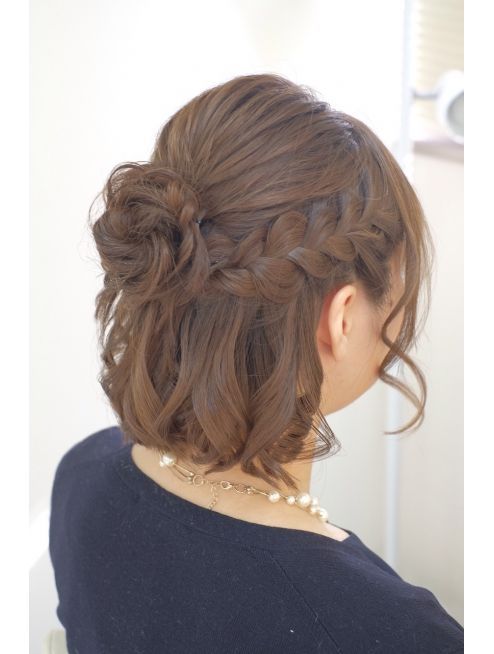 If there's anything we're a sucker for, it's a braided mini half up, half down bun.
This hairstyle is classic, simple, and looks incredible at all angles, and in all photos.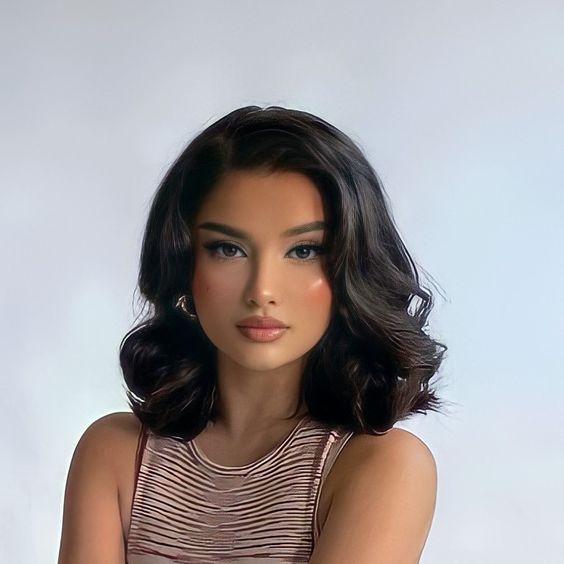 Our jaws dropped to the floor when we saw this picture, and not just because the girl is objectively perfect, but because this hairstyle is everything.
This short hairstyle for prom is everything you could ever dream of!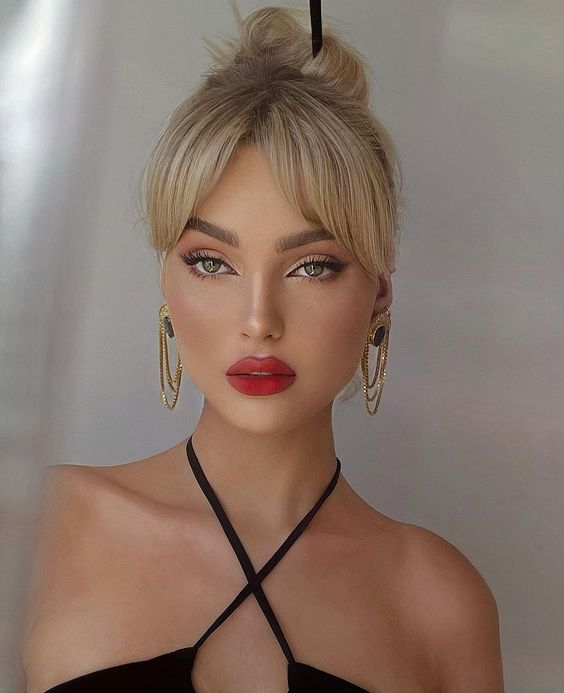 If you don't have them already, consider this is your sign to get curtain bangs.
This curtain bang updo is truly one of the most stunning prom hairstyles we've ever seen.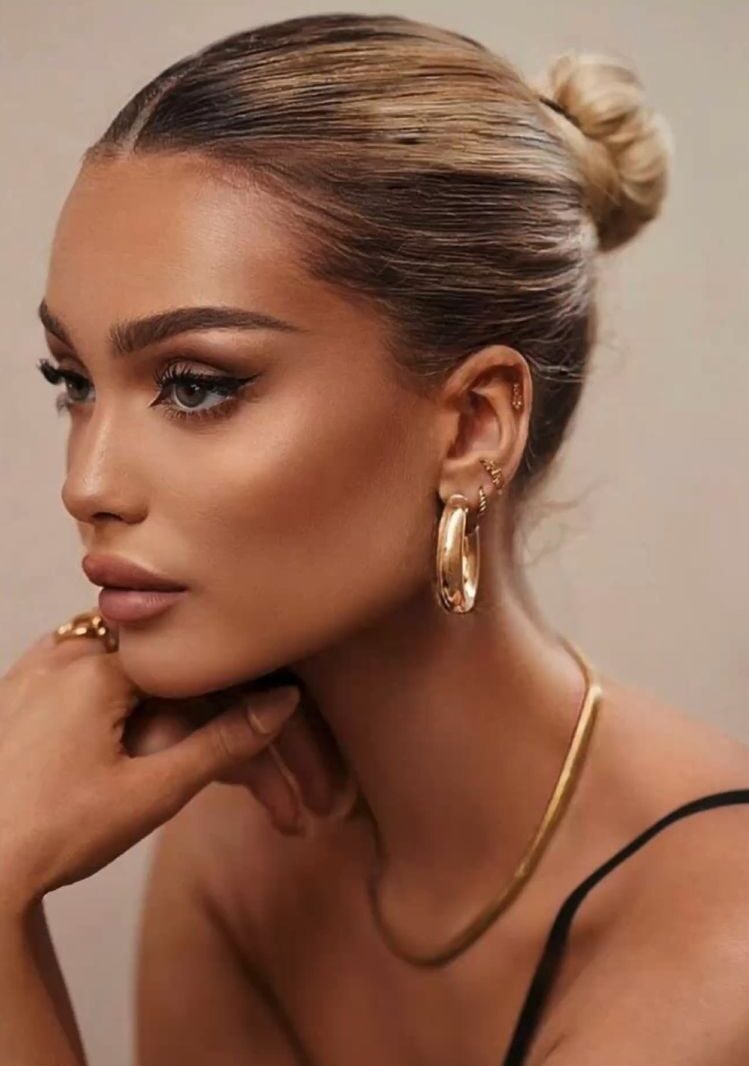 Hailey Bieber may have made this hairstyle popular, but it's been around for decades, and for a good reason.
The "clean girl" slicked back bun is the perfect hairstyle for any girl with short hair, and it especially works for a formal event like prom.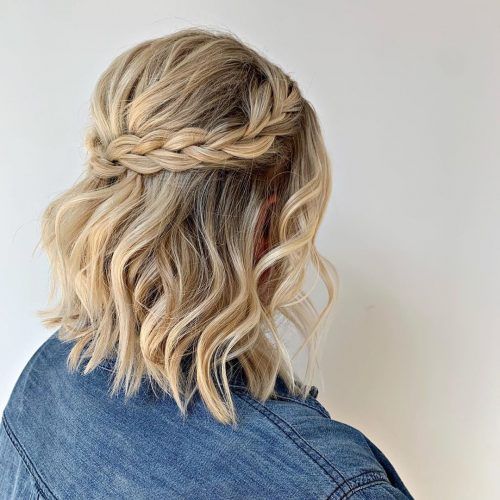 Just like the braided mini bun hairstyle mentioned earlier, we're a sucker for all things braids, but this hairstyle is just a bit easier.
By creating two small braids in your hair, you can get just as gorgeous of a prom hairstyle, in as little as five minutes.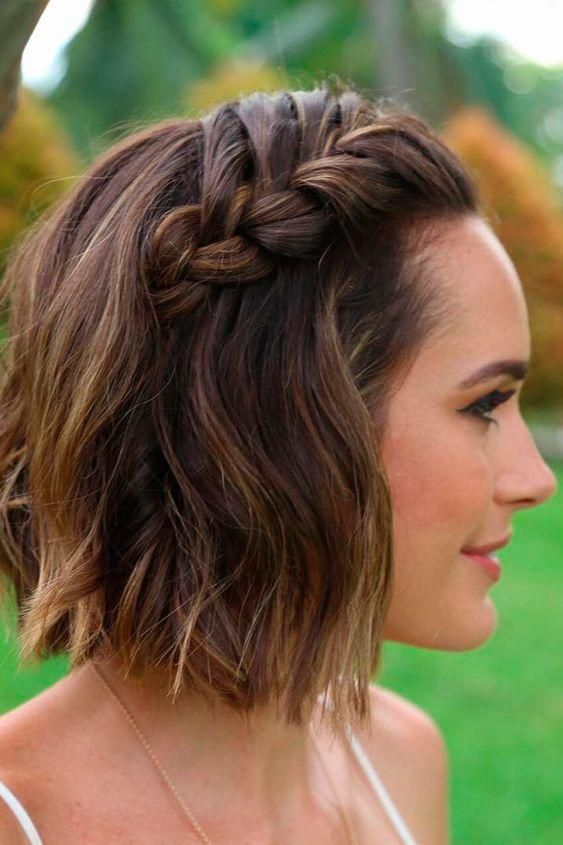 If you want to wear your hair down without the fuss of having to manage your bangs all night, try this braided bangs prom hairstyle.
This is a great option to help pull those bangs back but in a way that creates lift and volume.
Related Post: 50 Gorgeous Prom Makeup Ideas in 2023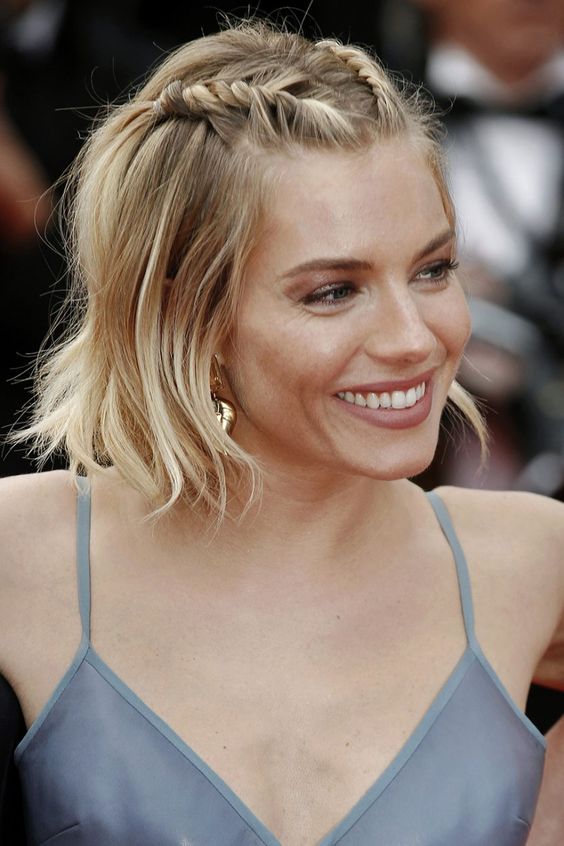 What's better than one braided bang? Two!
This double braided bangs hairstyle, with the inclusion of the mini ponytail, is an effortlessly gorgeous short hairstyle for prom.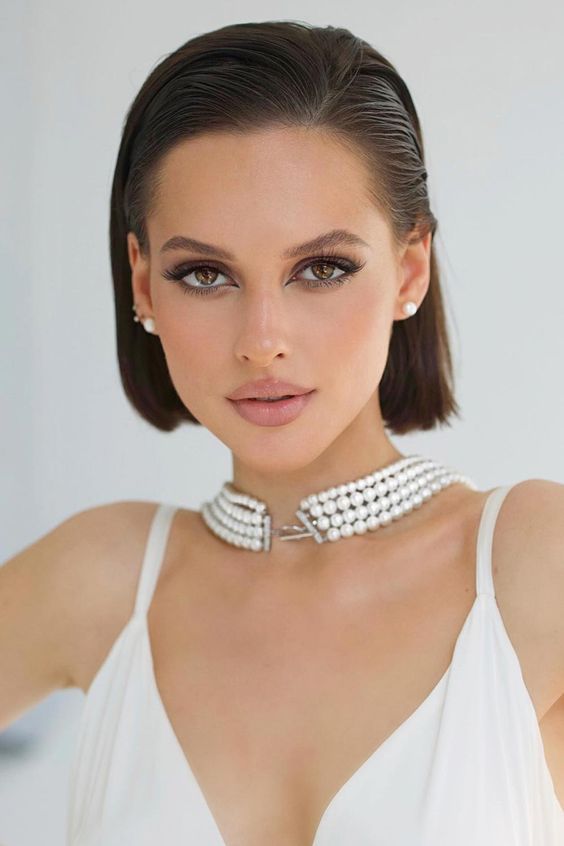 If you're wanting to wear your short hair down for prom but somehow want to achieve an elevated look, we've got you covered.
This straight slicked back hairstyle is perfect for the girls with naturally thin and straight hair that want a bit of a change for prom night.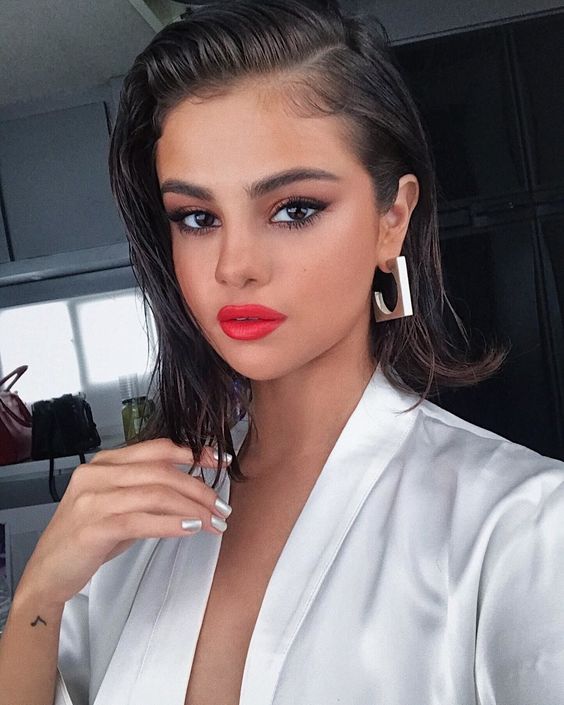 Selena Gomez is an icon, a legend, and a trend-setter.
So don't listen to us, take it from the queen of trends, Selena, who is the first to show you that the wet hair looks is the "it' hairstyle of 2023.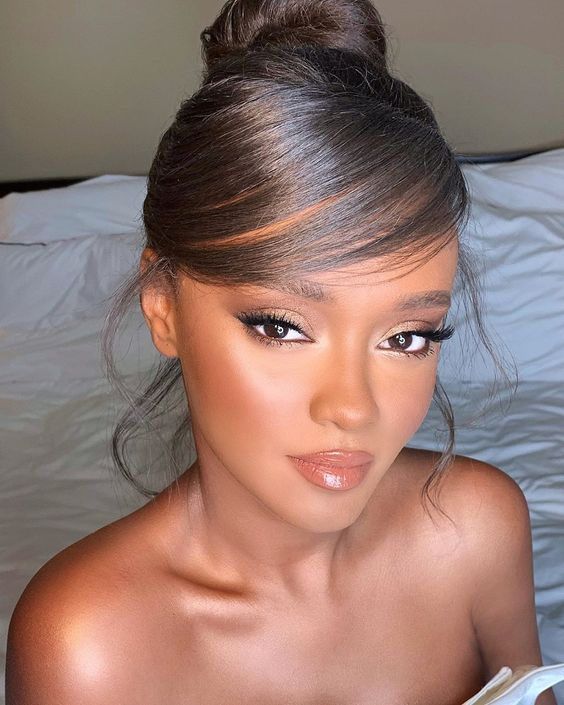 You might be reading comb over and wondering where we're going with this, but don't worry, we've never failed you before.
By simply combing the front section of your hair into this sweeping side part, you create this visually stunning hairstyle.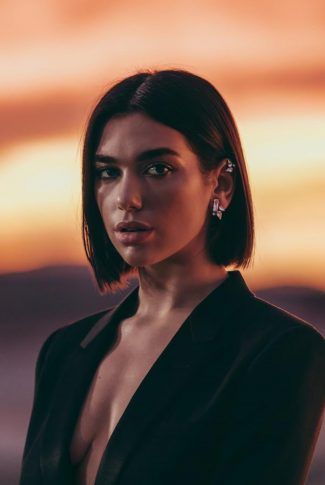 Dua Lipa is queen of our hearts and queen of the trending hairstyles.
If you're looking for a fun and trendy short hairstyle for prom, look no further than the ultra-straight Dua Lipa bob.
This is one of the most simple yet beautiful prom hairstyles for short hair.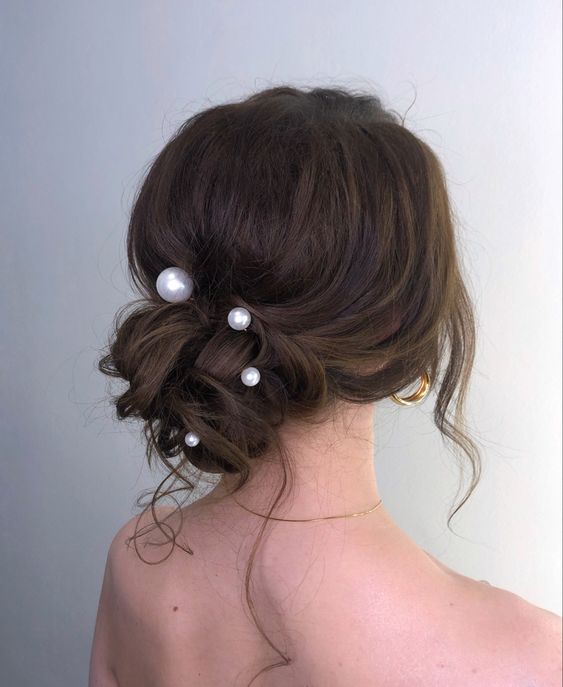 Nothing beats a low bun updo with strands of loose curls, especially for prom.
This easy to achieve hairstyle looks even more incredible with the inclusion of the pearl bobby pins.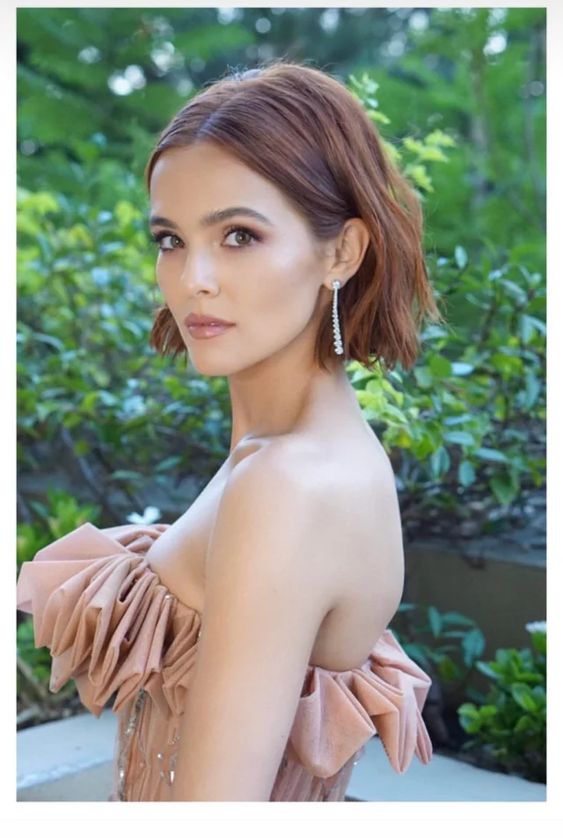 Zoey Deutch has been the poster girl for short hairstyles in the last few years, and we can see why.
We're absolutely loving how this pulled back wavy bob looks, especially knowing just how easy this hairstyle is to achieve!
With a little bit of gel and 5 minutes with your curling iron, you too can rock this look to prom.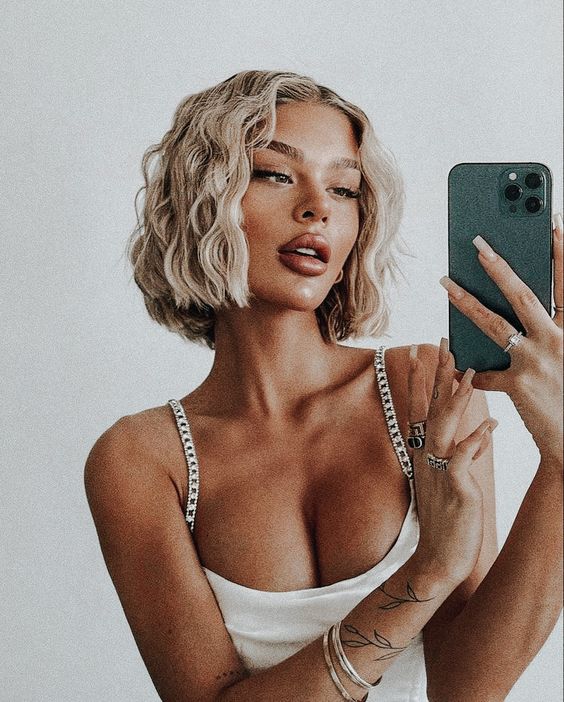 If you want to wear your hair down but don't want to just go with the standard curls, we recommend the ultra wavy bob.
It might seem similar, but the subtlety in these waves is unparalleled.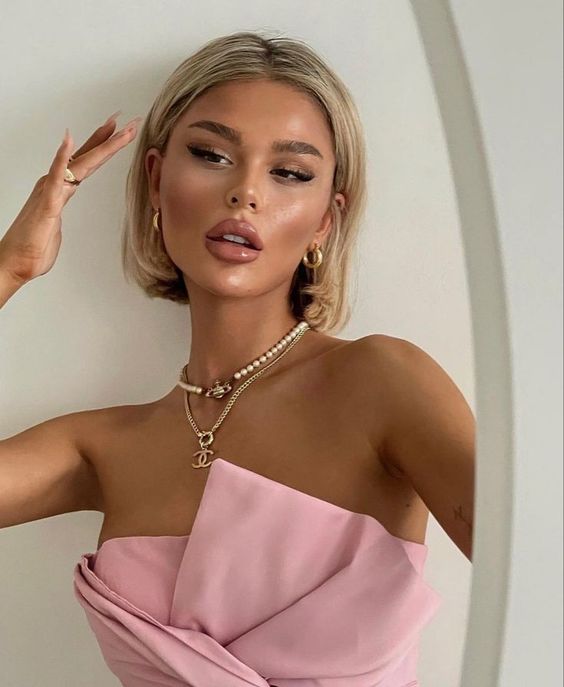 Nothing says Nantucket, Sofia Richie, rich girl than this slightly tousled, but perfectly manicured bob.
The magic ingredient in this hairstyle? The subtle turn in of the ends.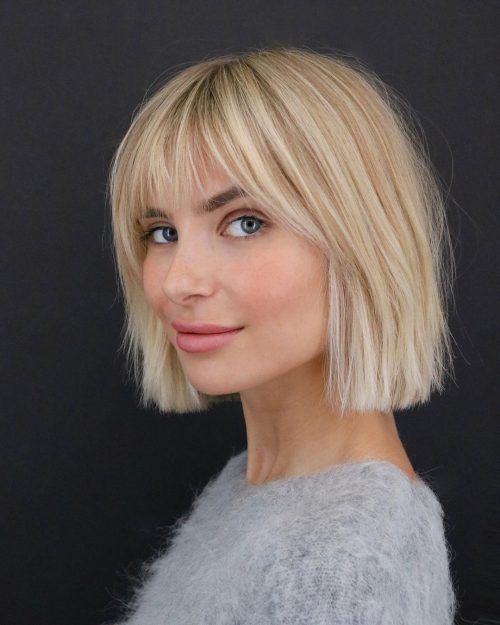 If you're going to rock bangs for prom, make them fringe bangs.
These tousled and slightly rougher on the edges bangs are modern, fun, and trendy.
Related Post: 60 Best Homecoming Hairstyles in 2023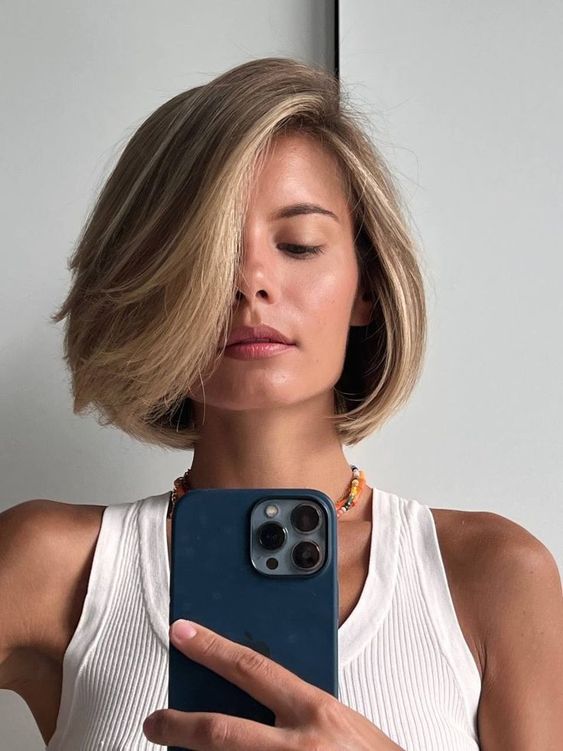 We're suckers for layers and volume, and this long & layered side part bob is giving us everything we could dream of.
From the length, the subtle turn in of the ends, and the super dramatic and layered side part, there is no flaw in this short hairstyle.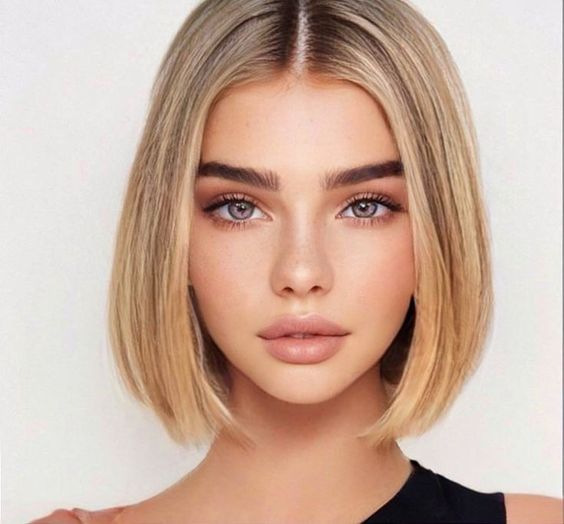 It's okay if you're not a side part kind of girl, in 2023 it seems as if the middle part is the going trend.
This middle part bob is a great way to accentuate and highlight your gorgeous features for prom.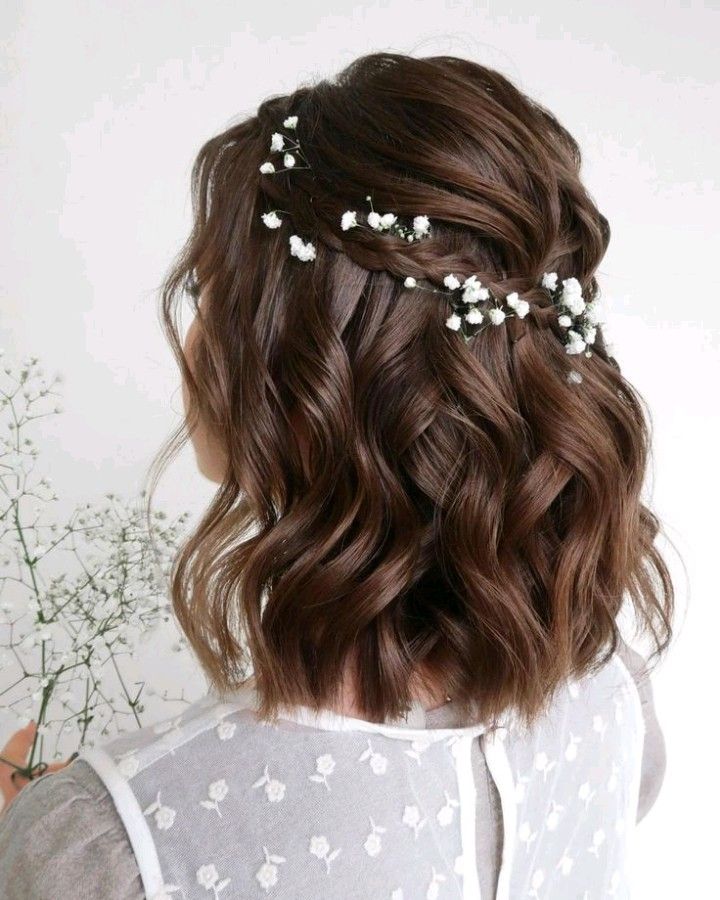 There's only one sure way to make our favorite prom hairstyles for short hair and that's the addition of subtle florals.
The baby's breath tucked into the braids creates a masterpiece of a hairstyle that we're going to try ASAP.
How Should I Style Short Hair for Prom?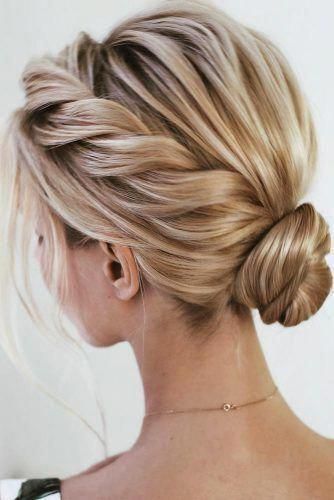 Short hair should be styled in a neat, but comfortable fashion for prom.
You want to properly match your prom hairstyle to your dress and makeup so everything looks put together.
The most common way to style short hair for prom is by putting it up with a braid or in a bun (refer to image above).
This hairstyle is popular because you can still look super cute and fancy while also being able to dance and break a sweat.
Wrapping Up
Hopefully you've found your favorite prom hairstyle for short hair in this list!
Remember that following these tips and copying these ideas is great, but being yourself is even better.
So, don't be afraid to wear your hair in a way that makes you feel best!
If you have any comments, questions, or suggestions leave them down below. Thanks for reading!