Need a cute and practical hairstyle for you next festival? Check out these 50 best festival hairstyles you have to try in 2023!
From bubble braids to hair glitter to ponytails and messy buns, this list has every festival hair idea you'll ever need.
Whether you're looking for curly, long, short, or wavy hairstyles, you'll be sure to find an idea that matches your style!
Before we start, you might find these resources useful to nail your festival look:
And you'll love these product recommendations to get your hairstyle right:
Let's dive in!
How Should I Wear My Hair to a Festival?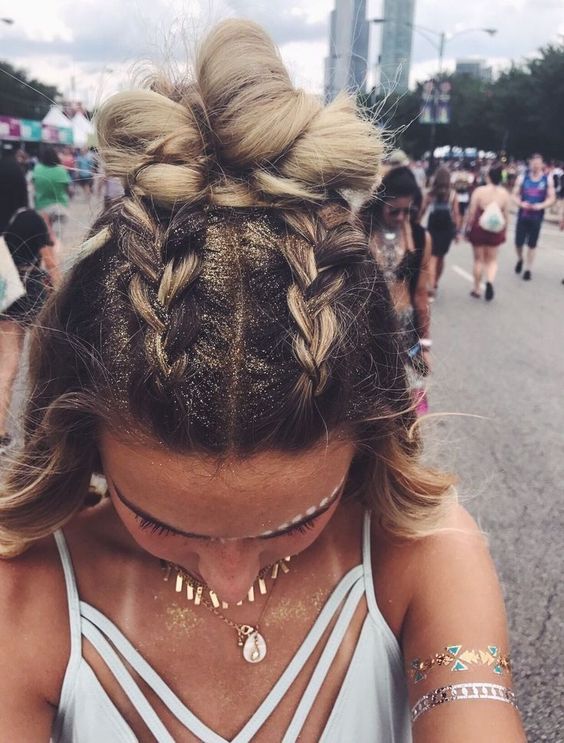 You should wear your hair in a ponytail or braid in order to keep your hair out of your face when you dance while also looking stylish.
Pig tails and buns are also extremely popular for festivals because they also help keep your hair up.
Aside from that, there are a ton of creative and easy ways to make your hairstyle unique for a festival.
Take a look at some of the inspiration that other girls have used in previous festivals!
Best Festival Hairstyles
Here are the 50 best festival hairstyle ideas that are guaranteed to get you a bunch of IG worthy pics and have a ton of fun!
1) Single Bubble Braid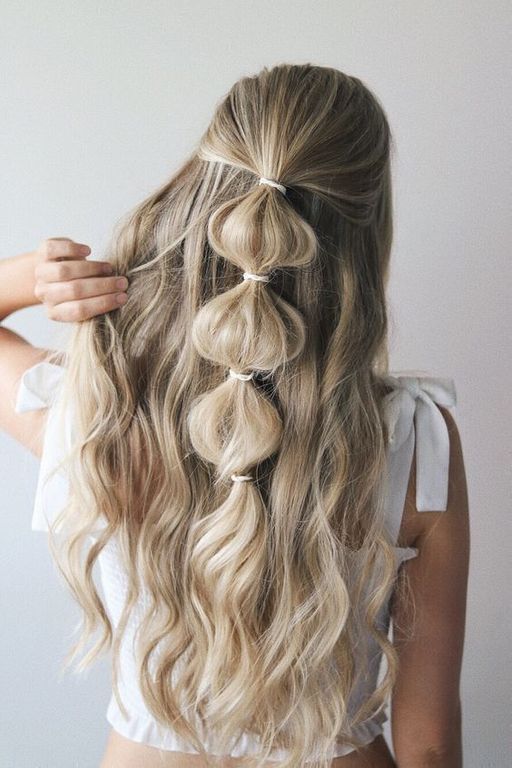 A cute and easy festival hairstyle idea for long hair is by adding in a messy single bubble braid to half of your hair.
2) French Braid Pigtails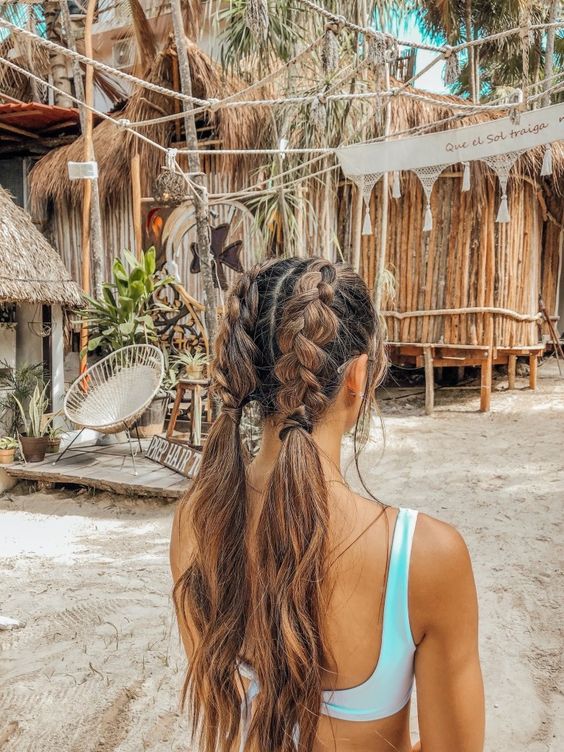 We love how easy the French braid pigtails are to achieve and how great they look for girls with long hair.
3) Pastel Hair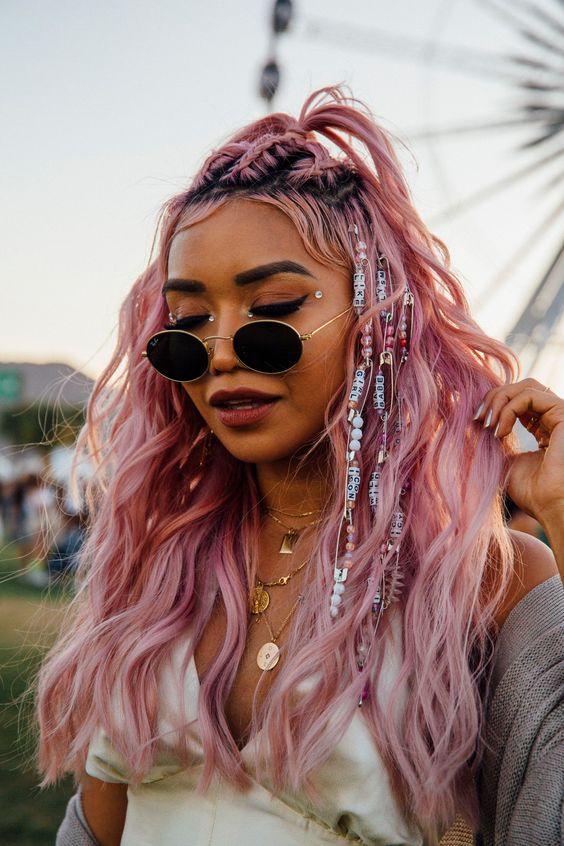 The ultimate festival hairstyle for girls with short and long hair consists of semi permanently dying your hair a fun pastel color.
4) Boho Waves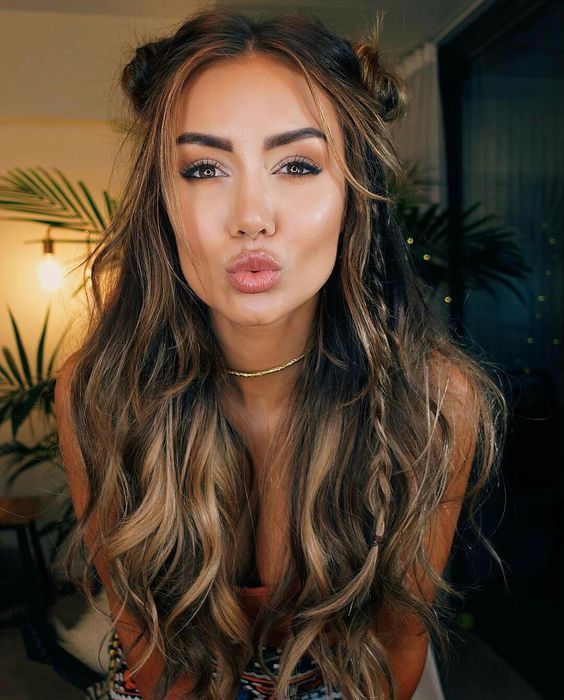 Try creating this boho inspired wavy hair look as one of the best festival hairstyles to match your free spirit vibe!
5) Hair Charms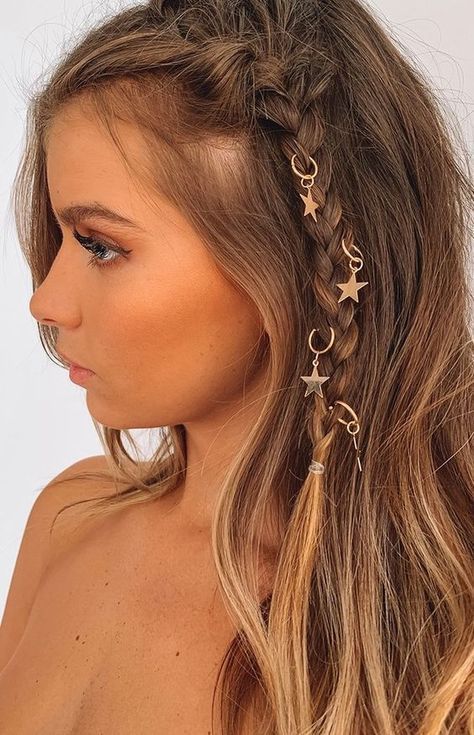 Add in some hair charms to your hair for a festival hairstyle idea that you, and everyone else, will love.
6) Top Braids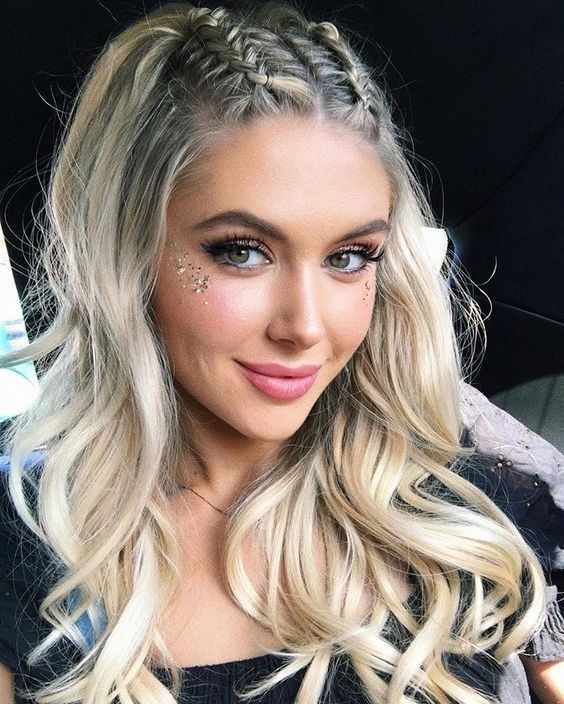 One of our favorite music festival hairstyles for long hair has to be long simple curls with two top braids, just enough to pull your hair out of your face.
7) Front Braids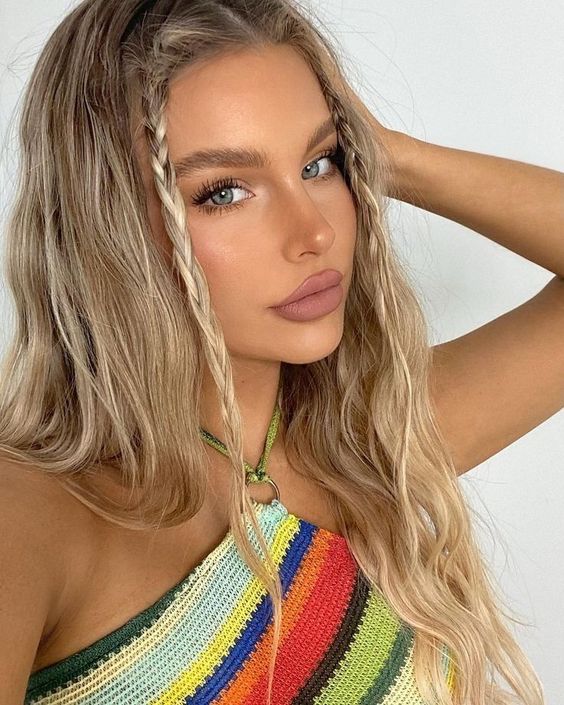 If you have thin to medium hair, we highly recommend adding in a few front braids to your festival hairstyle for a more volumizing look.
8) Bubble Pigtails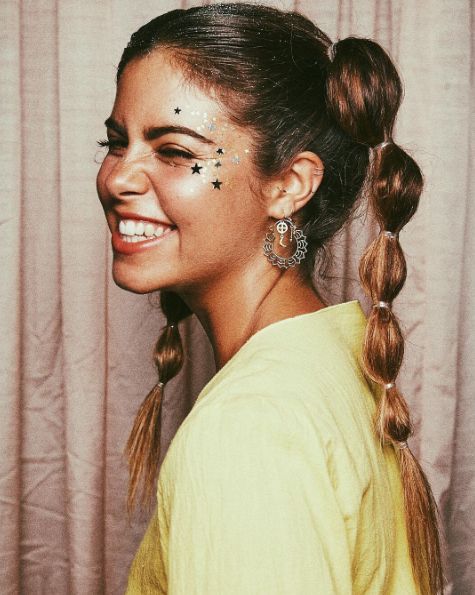 You've heard of bubble braids, but what about bubble pigtails? These have easily become our new favorite festival hairstyle idea.
9) Side Braid with Glitter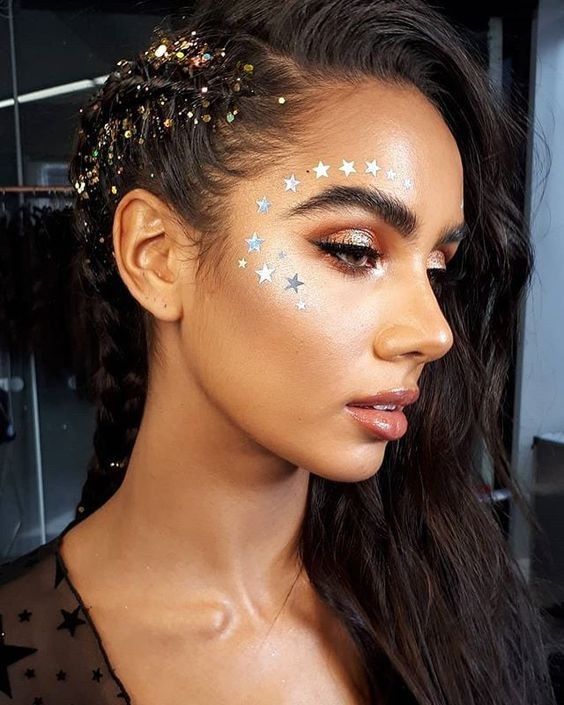 Try adding hair glitter the next time you rock a side braid with your festival hairstyle for a more fun and exciting look.
10) Pearl Obsession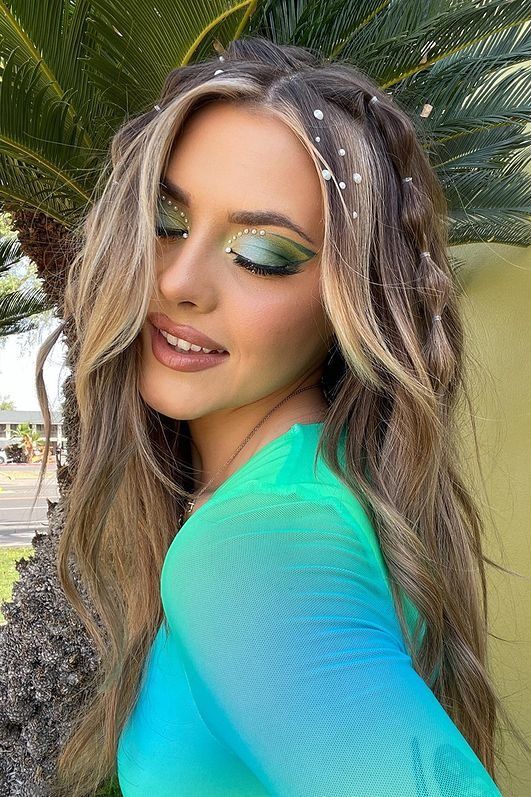 We're obsessed with all things pearls in 2023 so why not add them to your 2023 festival hairstyle for a look you'll never forget.
11) Slicked Back Bun
If you don't want to worry about your hair all day long, try throwing it back into a slicked back bun for an easy and simple festival hairstyle.
12) Bubble Braids with Bangs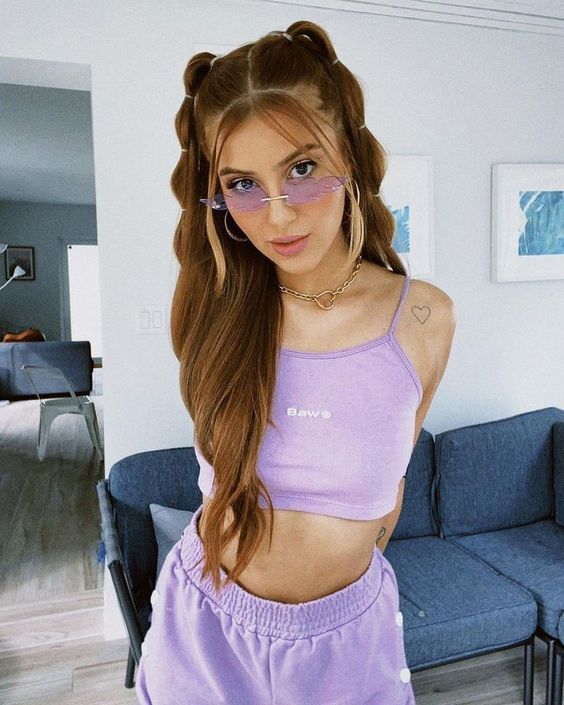 Let your bangs shine with this bubble braid inspired hairstyle that adds some face framing bangs for a more dynamic look.
13) Rainbow Hair Ties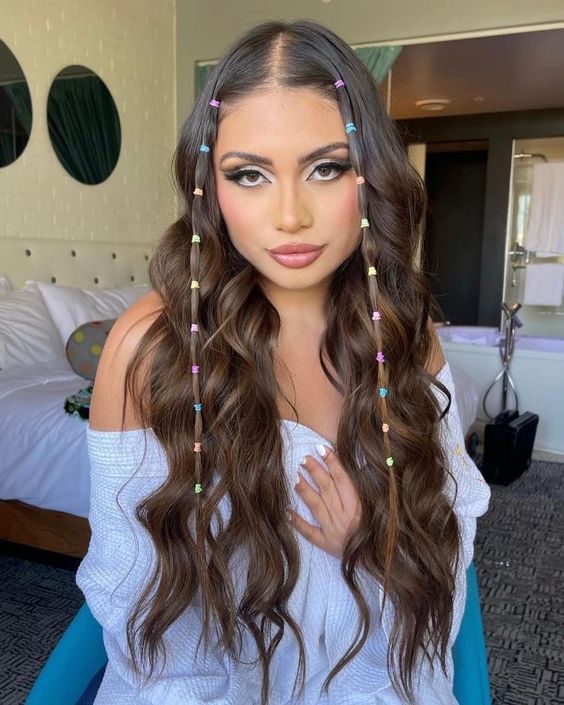 For long hair, try adding in some pastel rainbow hair ties for a simple and fun music festival hairstyle.
14) Micro Braids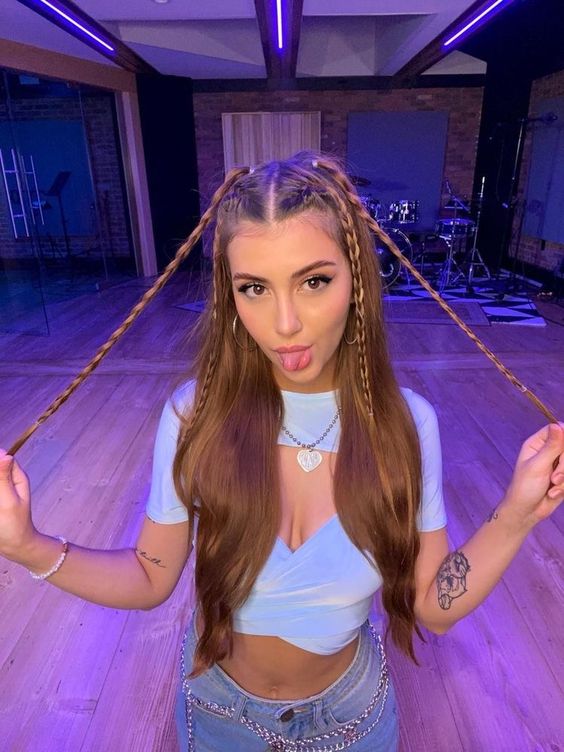 Try adding in some micro braids to your long and thin hair for a festival hairstyle that you can throw together in less than ten minutes.
15) Butterfly Clips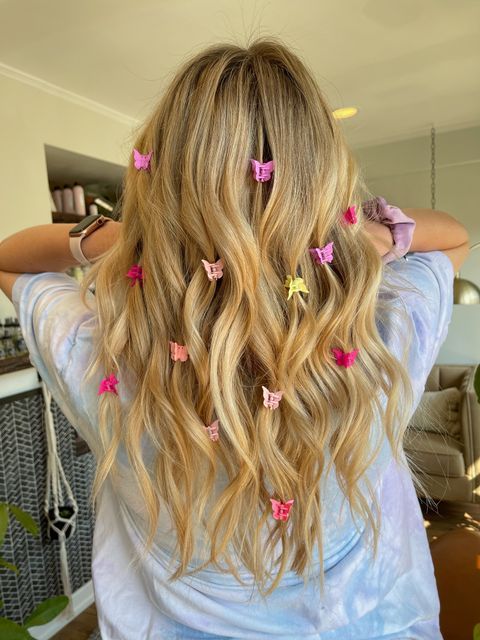 Butterfly clips are an easy and fun way to accessorize your festival hairstyle whether you have long hair, medium hair, or short hair.
16) Bold Neon Clips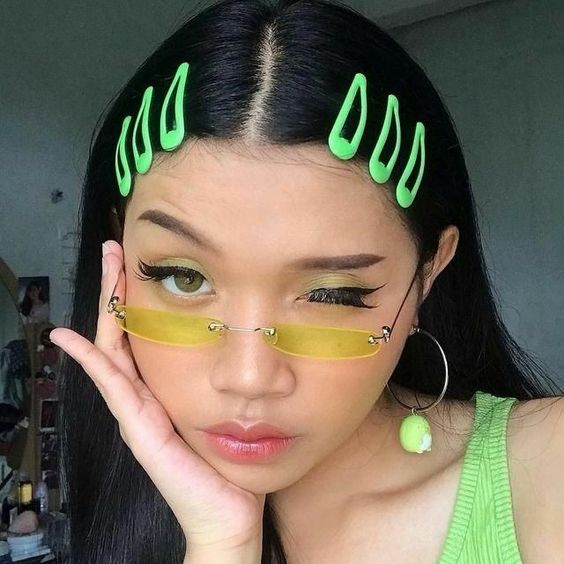 For black hair, try adding in some bold neon clips to your festival hairstyle for a look that really pops.
17) Festival Bandana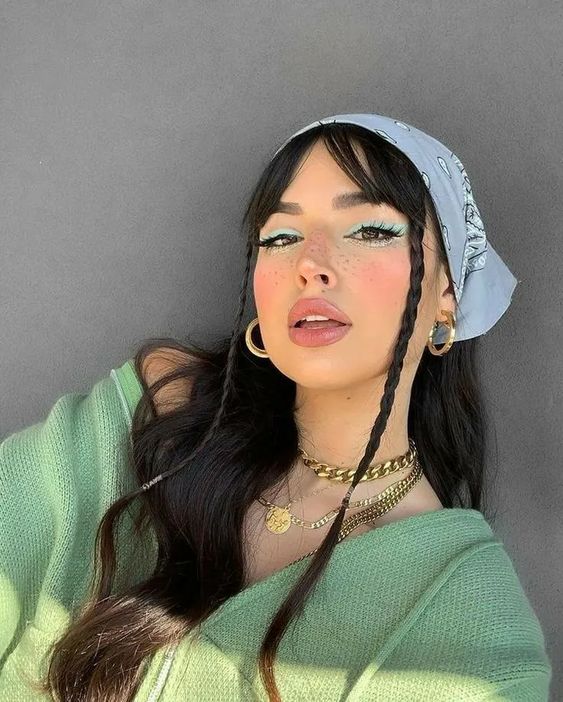 Adding in a bandana to your festival hair is a great way to protect your hair from the wind, while still looking cute and stylish.
18) Curly Hair Top Braids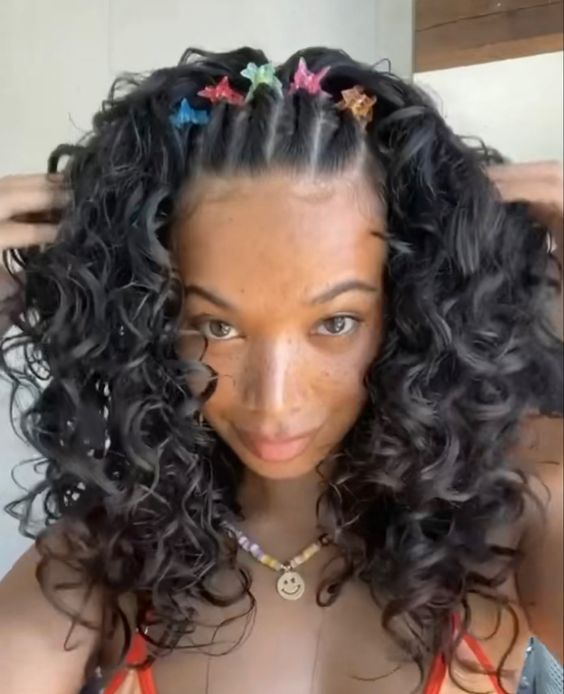 These top braids make for one of the best curly festival hairstyles to rock in 2023!
19) Rhinestone Queen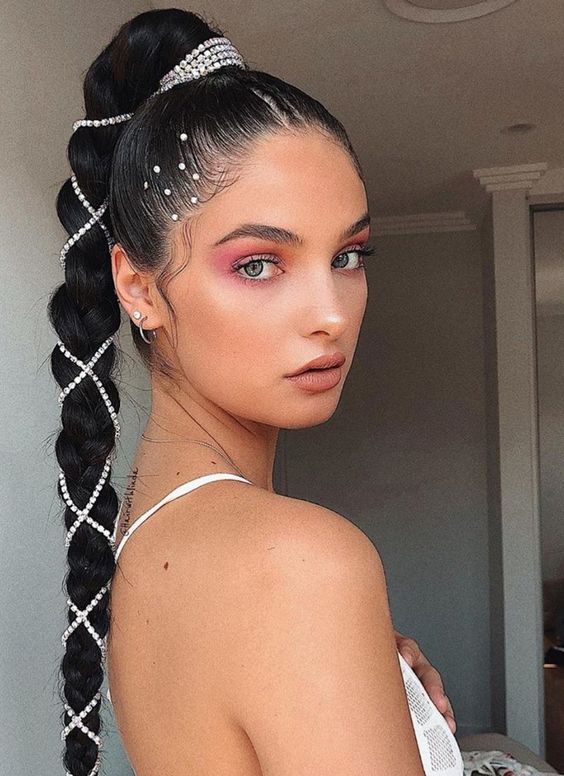 Go all out for your long hair with this rhinestone festival hairstyle that is truly jaw dropping.
20) Ombre Blue
If you really want to make a statement with your 2023 festival hairstyle, go for an ombre blue that perfectly compliments the sky.
21) Classic Pigtails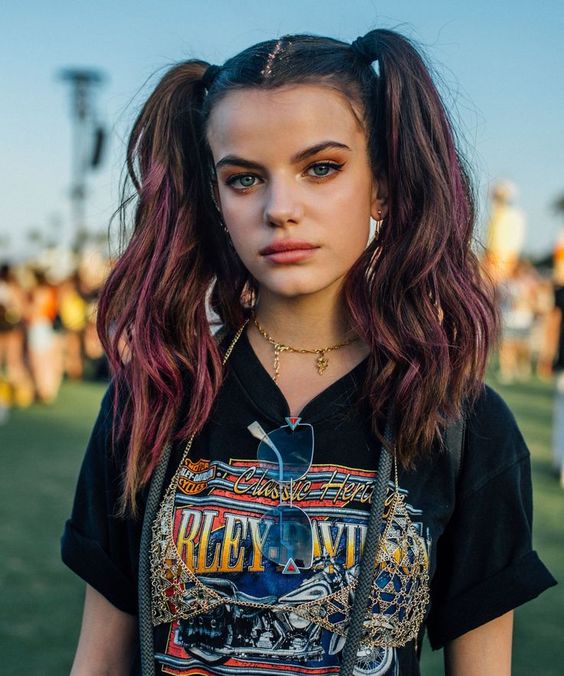 If you need an easy festival hairstyle you can throw together in less than 5 minutes, then look no further than the classic pigtails look.
22) Cowgirl Hat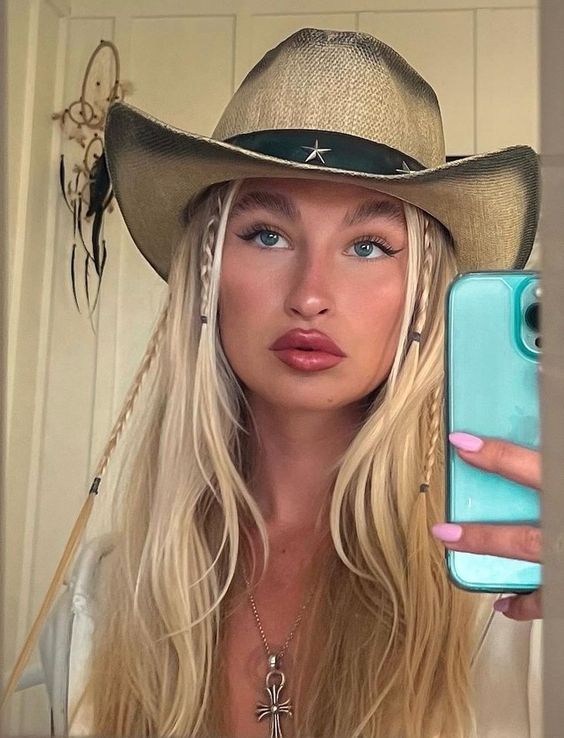 For a Western inspired festival hairstyle, try adding in a few braids and a trendy cowgirl hat.
23) Feather Extensions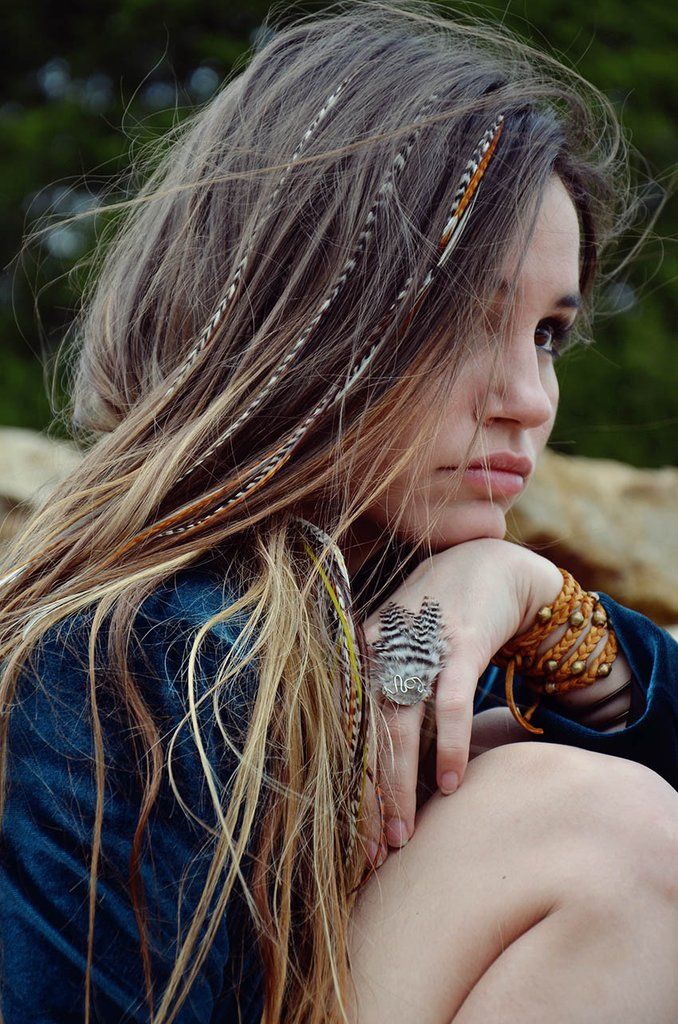 Go for a boho look at your next festival by channeling the 2012 Coachella queen with these fun feather extensions.
24) Pastel Extensions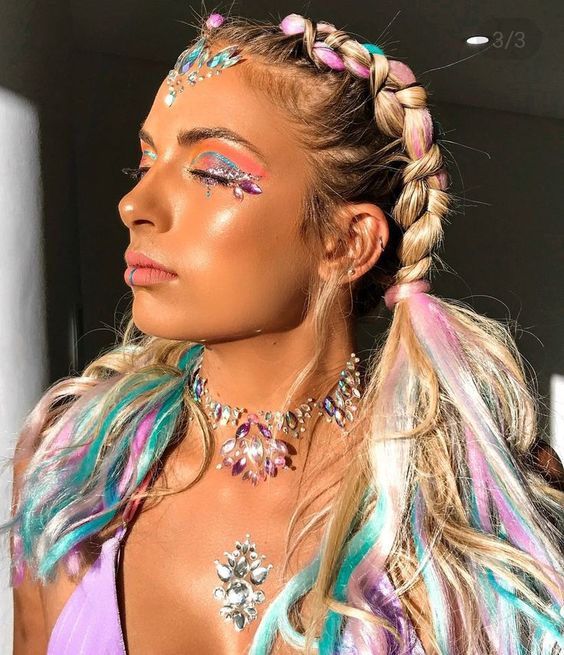 Braid in different pastel colored extensions to your hairstyle for a fun festival hair look.
25) Pink Extensions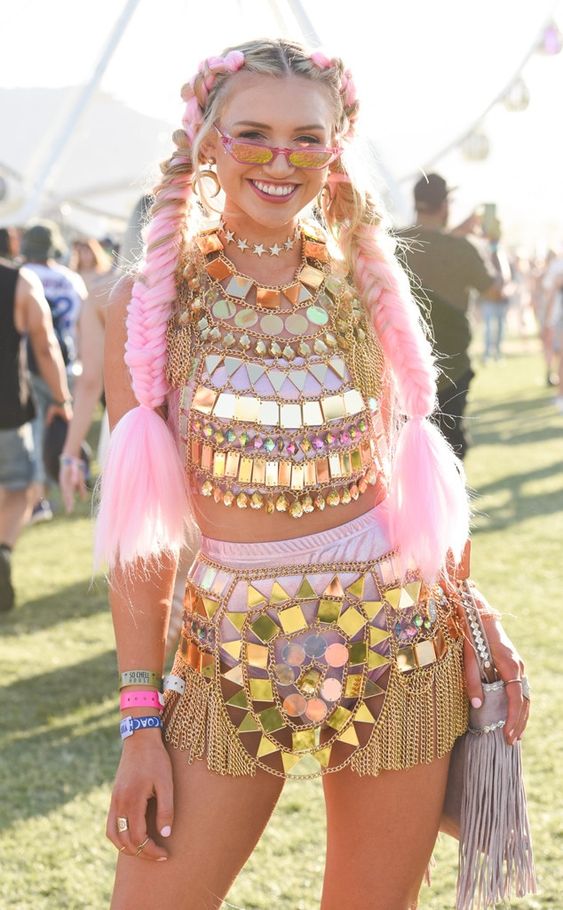 We love how these jaw dropping festival hairstyles are super easy to achieve. Just braid in some thick pink extensions into your medium or long hair!
26) Half Space Buns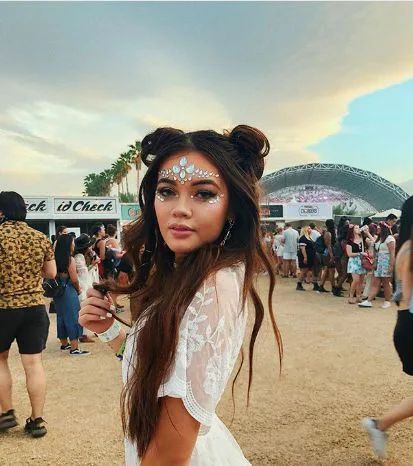 Add in some space buns to the top of your head for a festival hairstyle that will keep your hair out of your face all day long!
27) Top Messy Bun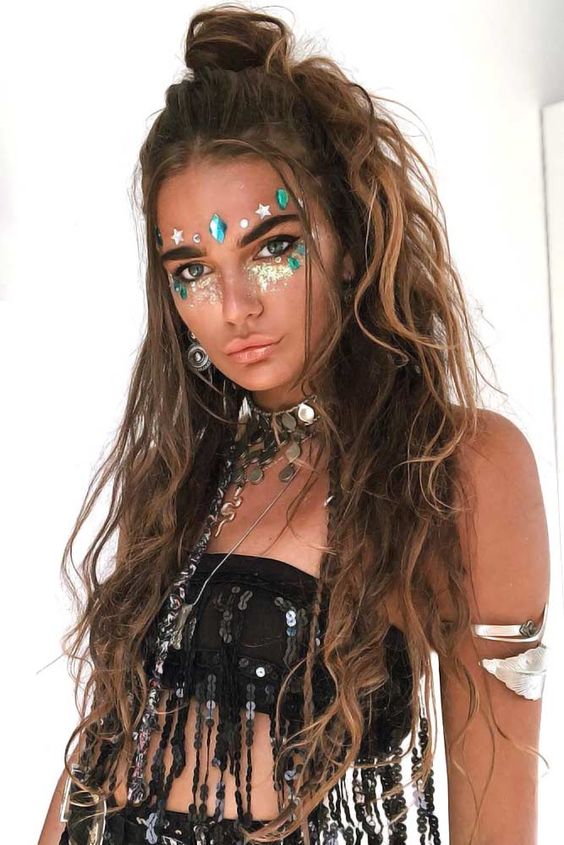 Channel your inner bohemian queen with a messy top bun for your long hair.
28) Glitter Buns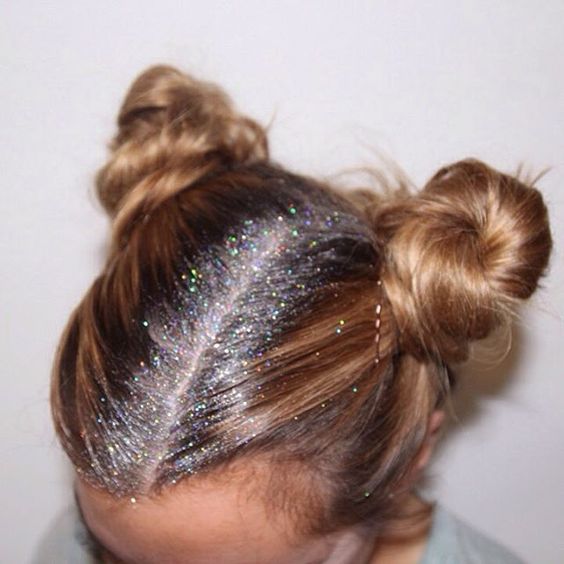 Add in some hair glitter to your space buns for an IG worthy festival hairstyle.
29) Slicked Back Ponytail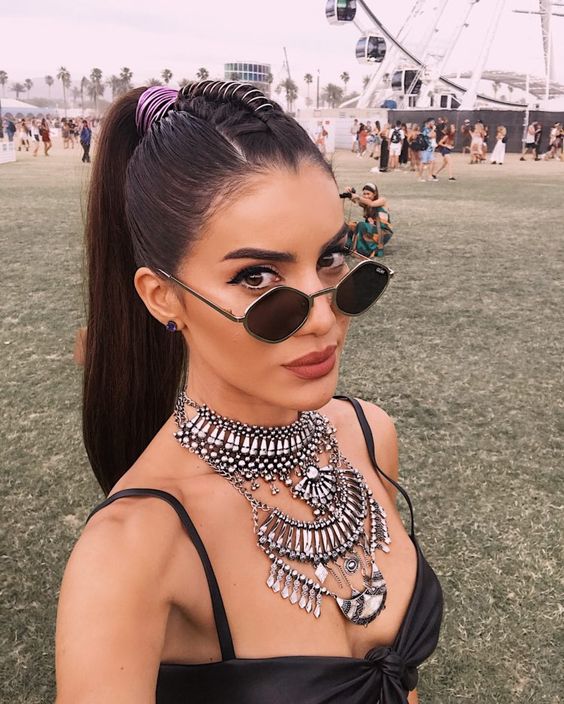 Accessorize your slicked back ponytail for your 2023 festival hairstyle by adding in some silver hair rings and a pop of color hair tie.
30) Crimped Hair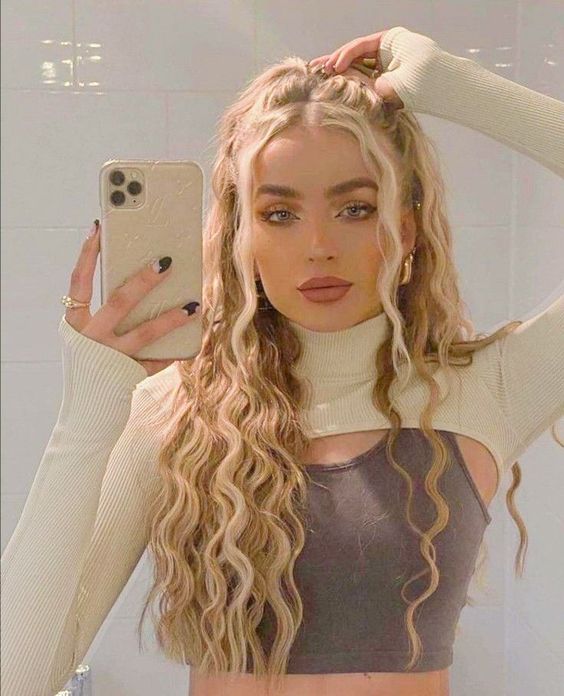 We love how adding in hair crimps creates a more dynamic festival hairstyle than regular beach waves.
31) Short French Braids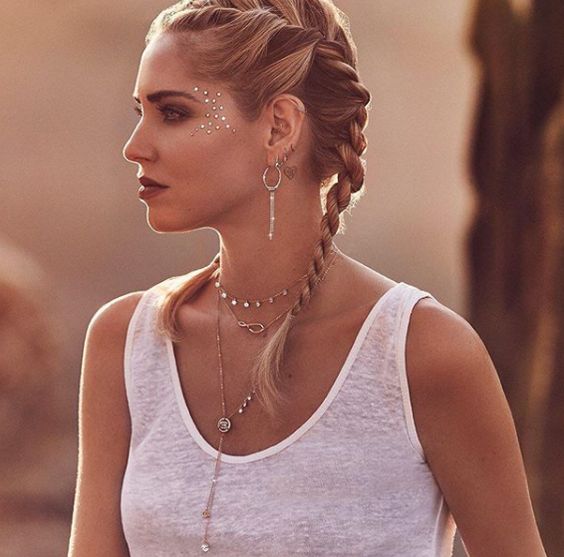 For short hair, try adding in two traditional french braids for a festival hairstyle that will be comfortable and easy to maintain all day long.
32) Twisted Top Braids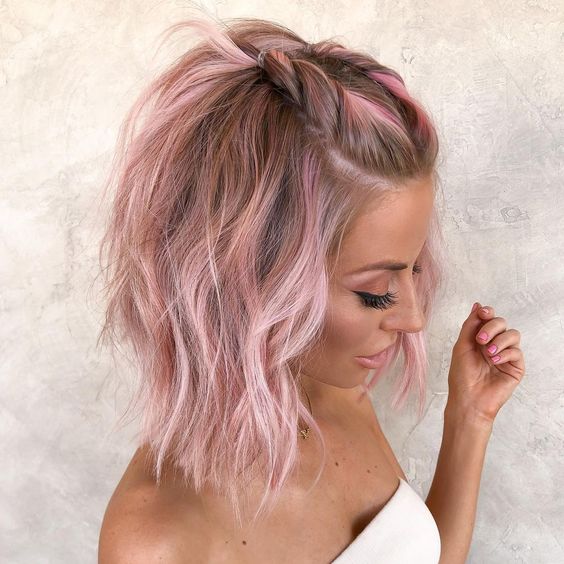 For girls with short hair, we love how the twisted top braids pull your hair back for an easy to maintain festival hairstyle.
33) Cruella De Vil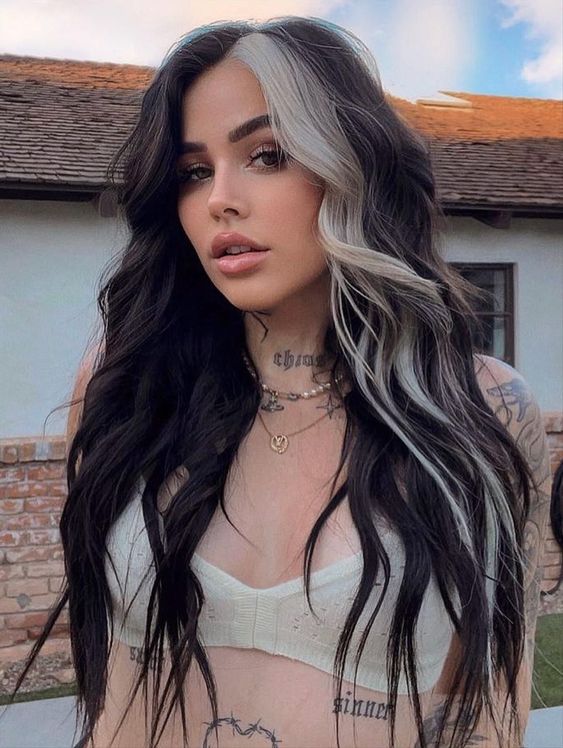 Channel your inner Cruella de Vil with this black and blond festival hairstyle you can also rock all year long.
34) Slicked Back Pigtails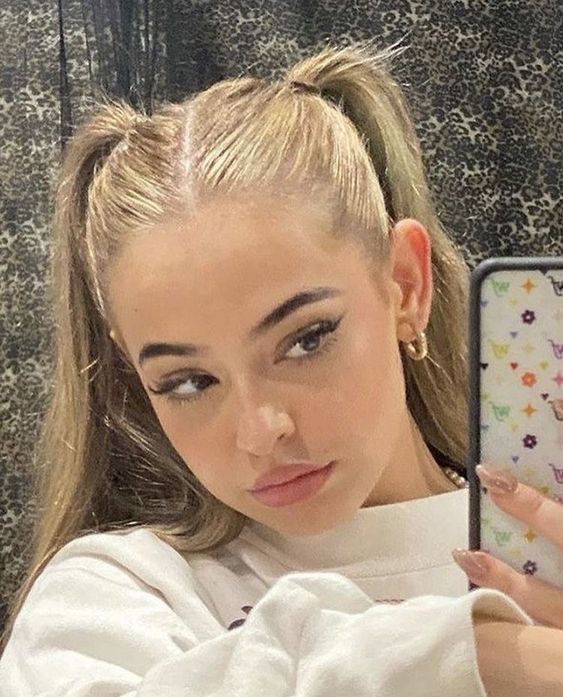 For girls with thin hair, try slicking back your pigtails for a trendy and easy to create festival hairstyle.
35) Super Long Mermaid Waves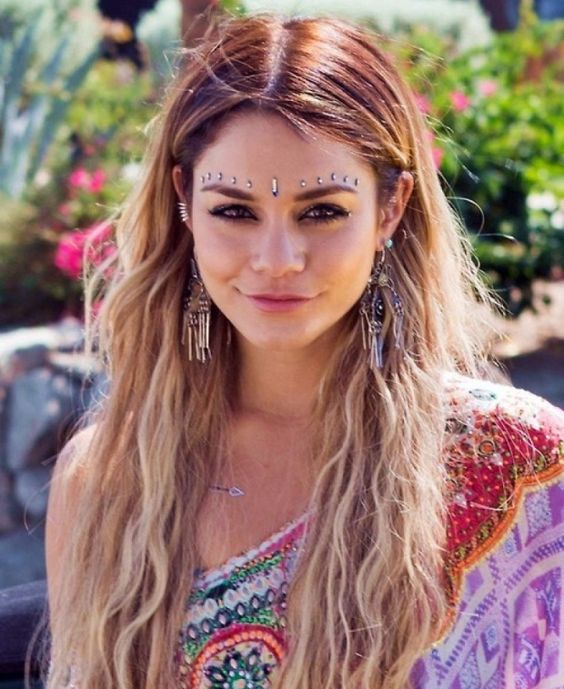 We all know Vanessa Hudgens is a Coachella fashion icon, and this super long mermaid wave festival hairstyle is true perfection!
36) Boho Headband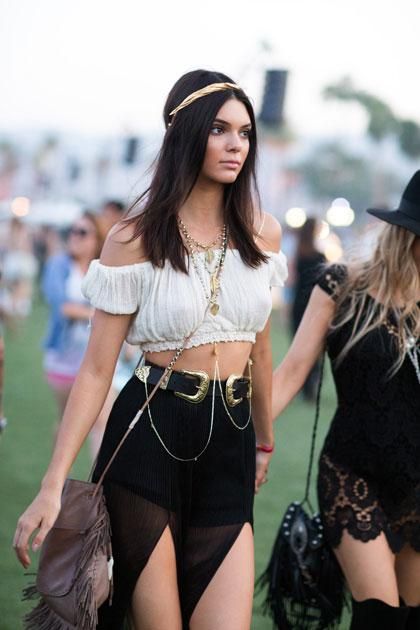 We love how a boho headband creates one of the easiest festival hairstyles for medium hair that still looks super fun!
37) Messy Low Bun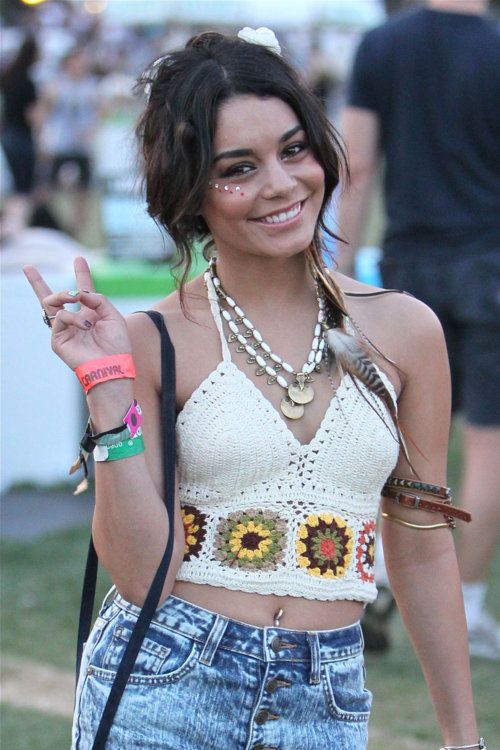 Another iconic festival hairstyle to come from Vanessa Hudgens is the boho messy low bun that girls with short, medium, or long hair can all rock.
38) Simple Middle Part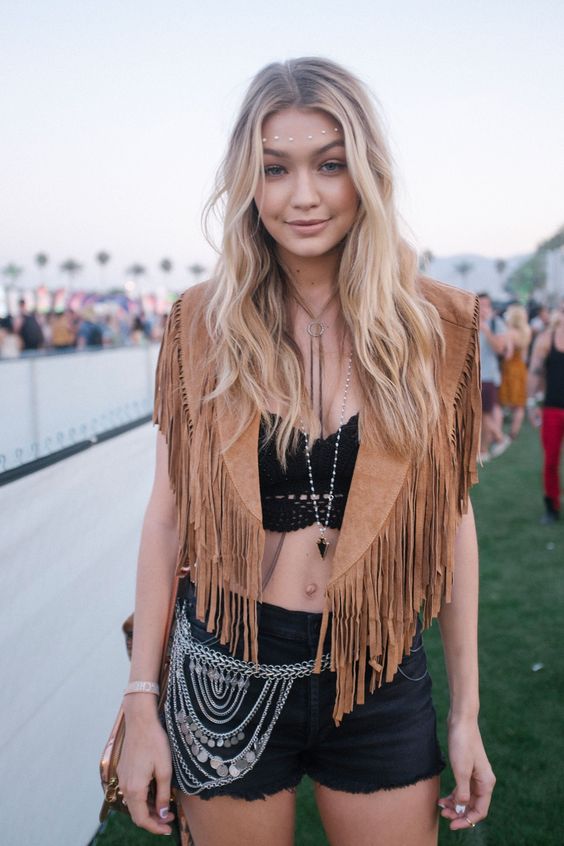 You don't have to do anything extra to have a great festival hairstyle. Try adding in subtle waves and a simple middle part for an easy and trendy look.
39) Cowboy Fishtail Braids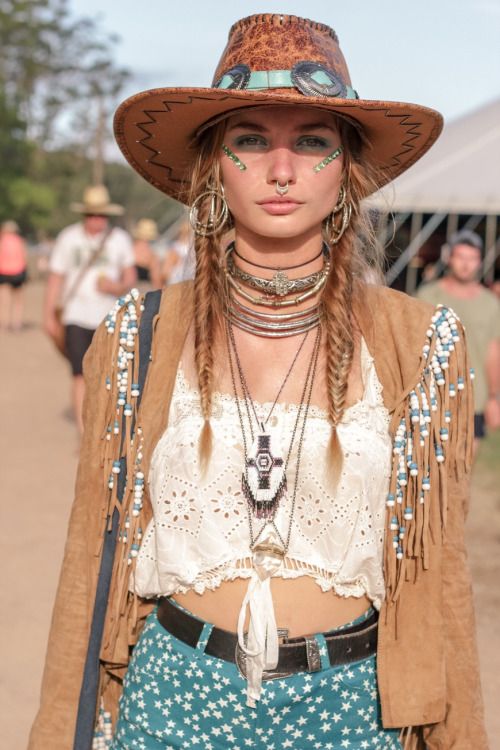 Fishtail braids have been the top hairstyle for festivals, but in 2023 try adding in a cowboy hat for the newest hit look.
40) Festival Hair Headband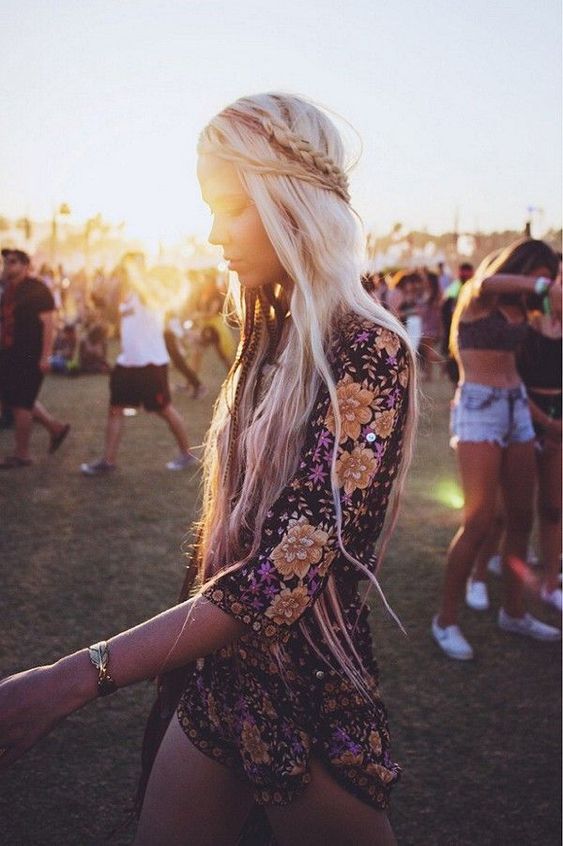 Create your own headband for long hair by taking your front sections and braiding them around to the back of you hair.
41) Ombre Ends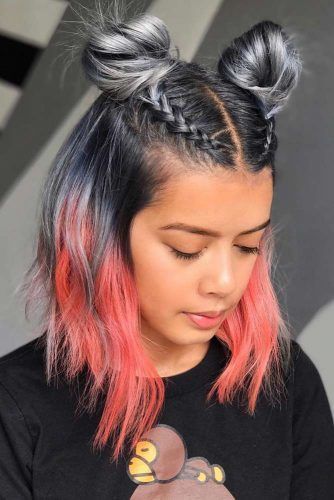 For short hair, try adding in semi-permanent ombre ends for a dynamic festival hairstyle you'll be obsessed with.
42) Rhinestone and Glitter Galore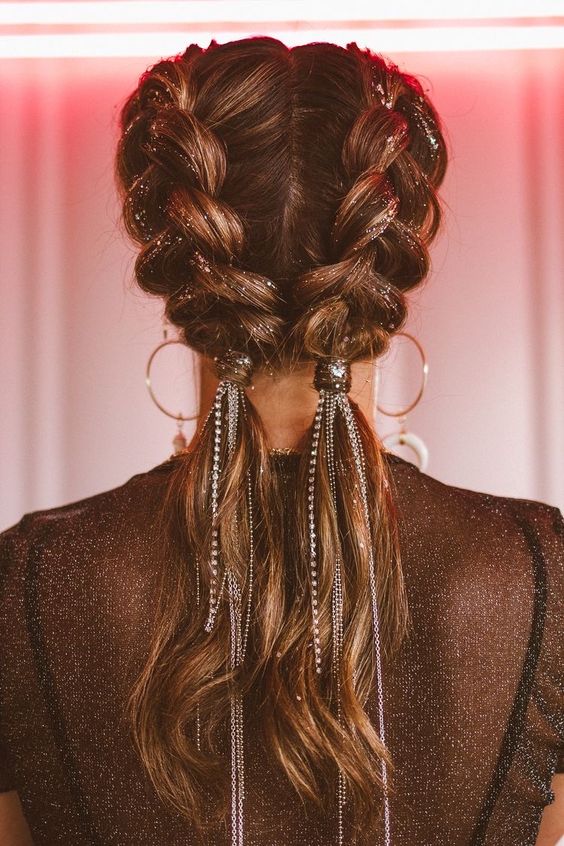 Don't be afraid to add extra rhinestones and glitter to your hair for a festival hairstyle everyone will be jealous of.
43) Curly Top Bun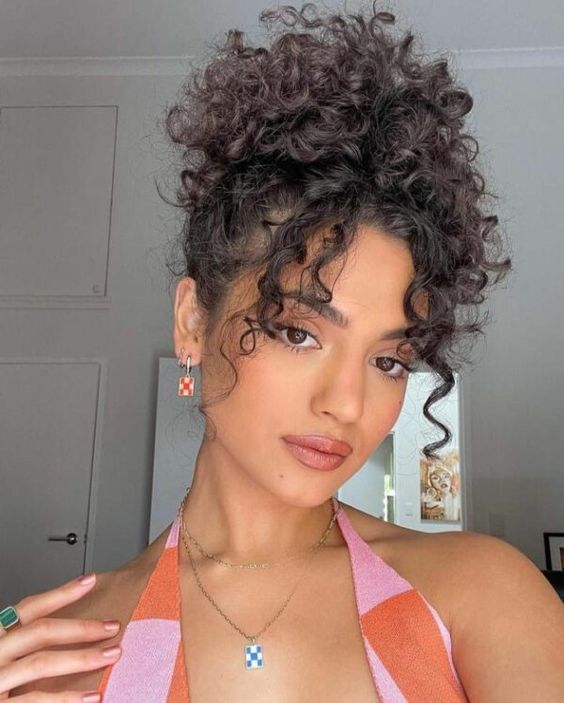 For curly hair, we love how the curly top bun perfectly frames your face. Plus, it creates an easy and fun festival hairstyle idea.
44) Silk Scarf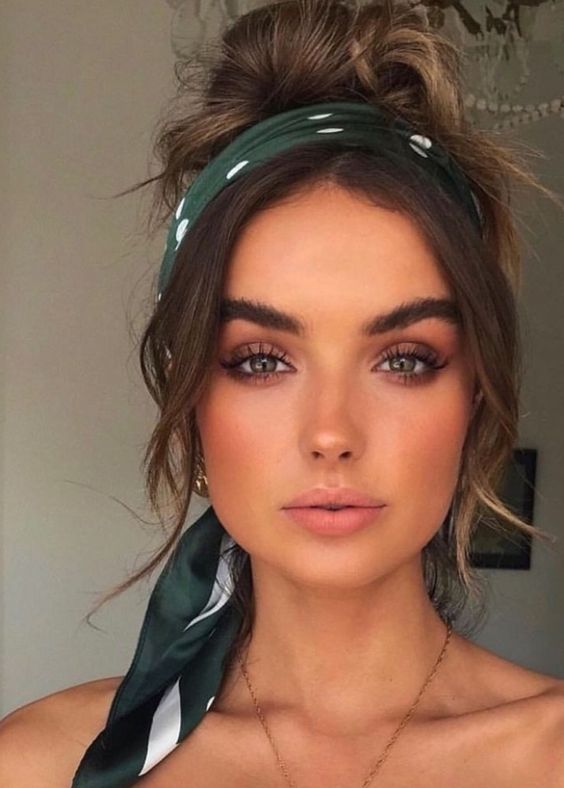 If you want to accessorize your top bun for your next festival, try adding in a silk scarf as a headband.
45) Pulled Back Hair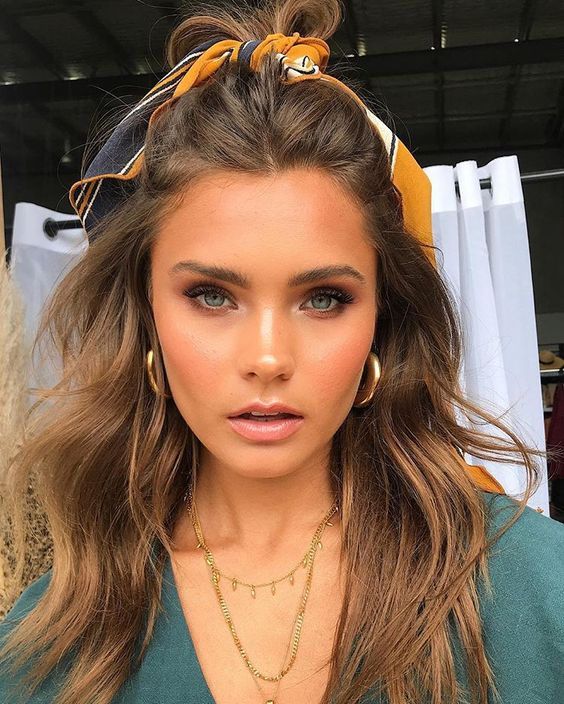 Whether you have medium or long hair, rocking a pulled back hairstyle with a scarf hair tie is a look we always recommend.
46) Neon Claw Clip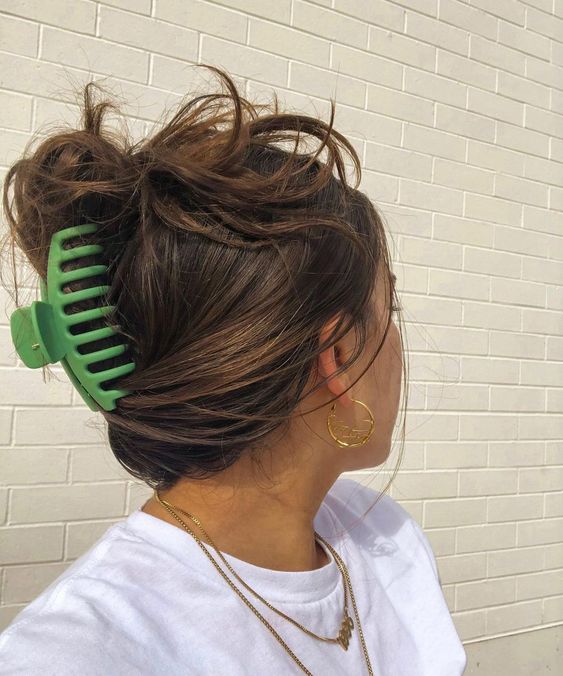 Rock a neon claw clip for your medium hair the next time you're looking for a simple festival hairstyle idea.
47) Micro Claw Clip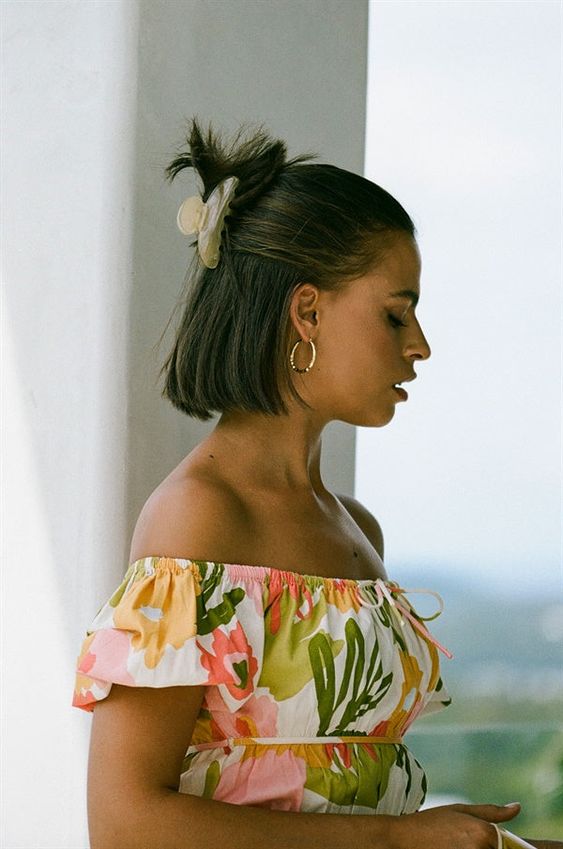 For girls with short hair, you can wear claw clips too! Just pull back half your hair into a micro claw clip for a hairstyle you'll love.
48) Long Wavy Ponytail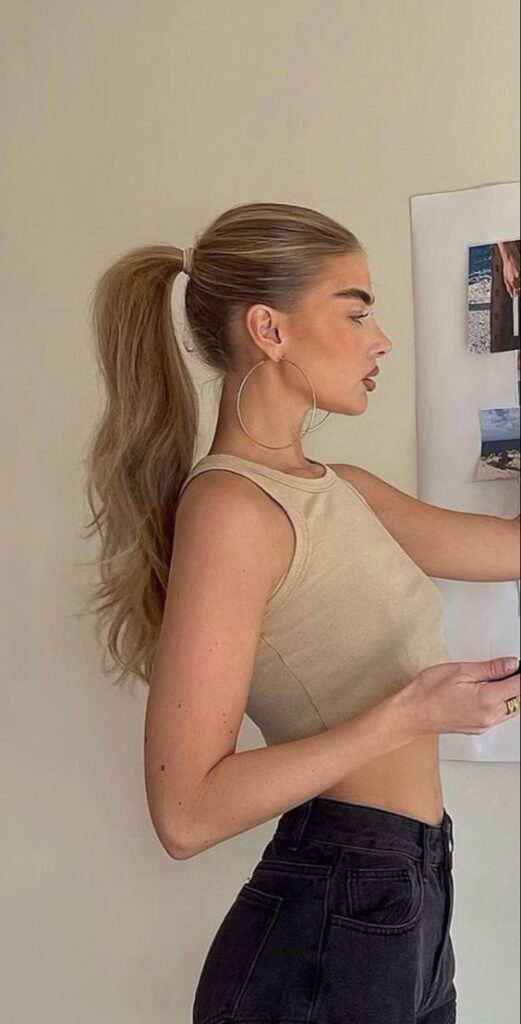 For long hair, we love how volumized and trendy this long wavy ponytail looks, especially if you're looking for easy to maintain festival hairstyles.
49) All The Clips!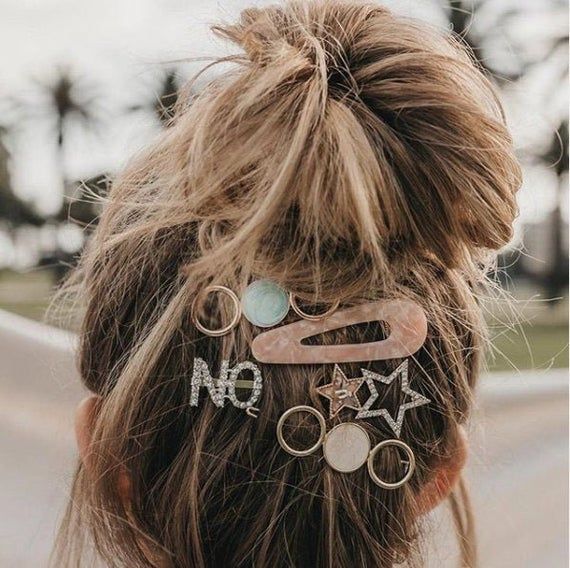 Rock all the clips in your drawer with this top bun festival hairstyle. It's sure to impress anyone standing behind you.
50) Gold Bobby Pins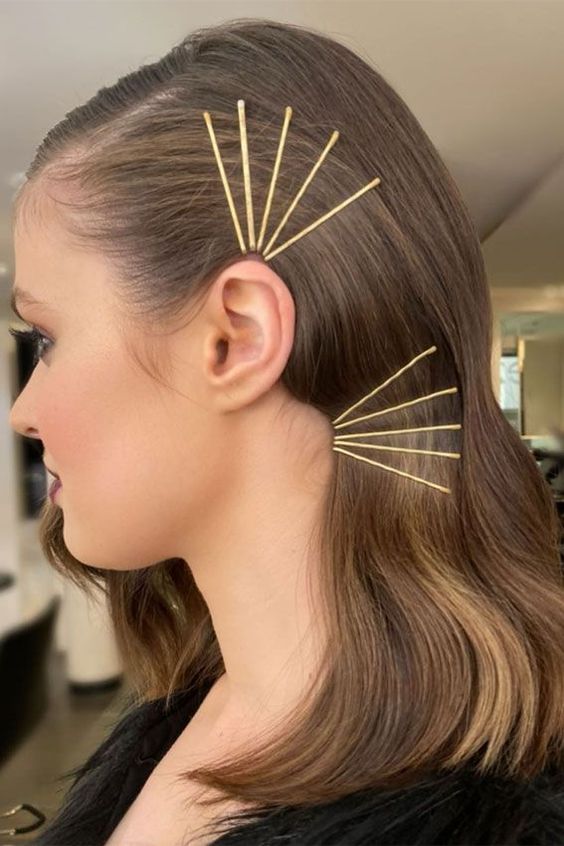 Add in gold bobby pins to your 2023 festival hairstyle for a fun and trendy look that matches your festival jewelry.
Final Thoughts
At the end of the day, it's important to wear your hairstyle in whatever way makes you happy and comfortable.
Don't forget to check out the resources at the top to make sure you nail your hairstyle exactly the way you want it!
Which hairstyle are you going with?
If you have any comments, questions, or suggestions leave them down below. Thanks for reading!