Looking for some cool and decorative nails for the holidays? Here are 25 cute white Christmas nails in 2023!
In this list, you'll find some cute nails featuring holiday designs, as well as elegant and simple white nails for Christmas. You'll definitely find what you're looking for in this list.
We've also included a couple more sophisticated and elegant nail designs that anyone could go for and pull off for the holidays.
Want more nail ideas? Check out these posts:
Let's dive in!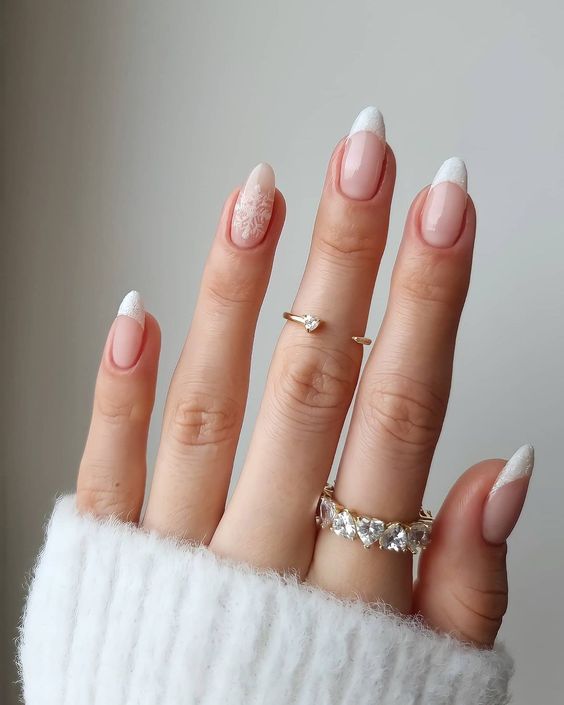 Tis' the season for all things white and snowy.
These white French tip acrylic nails are simply perfect, in every way!
With an almond shape and a snowflake detail on one finger, you'll be loving these white Christmas nails all Winter long.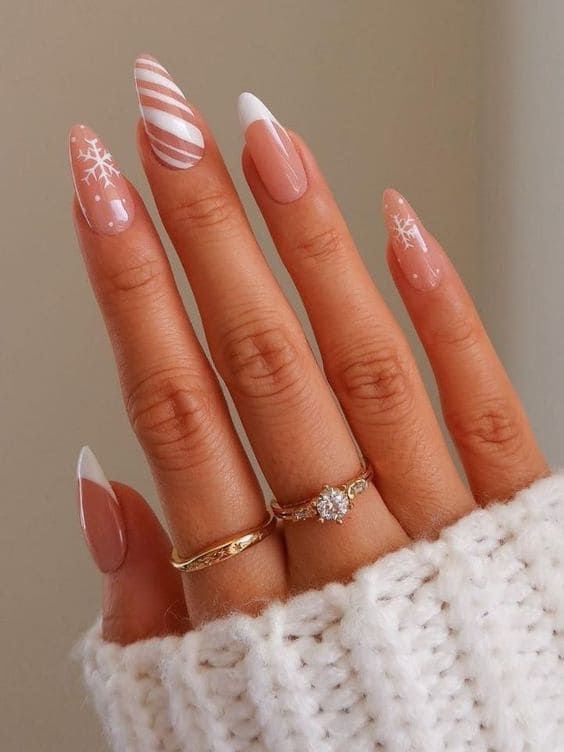 Nothing says "holiday spirit" more than nails with all your favorite elements of Christmas.
From candy canes to snowflakes, you can't go wrong with an All Things Christmas nail design.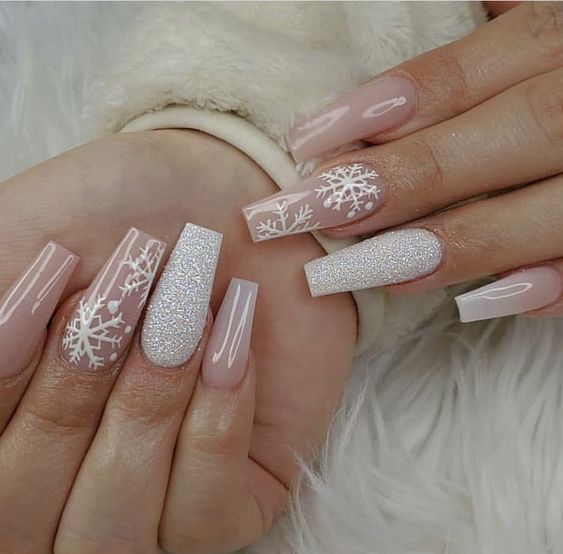 Grab a sweater, a cozy blanket, and a mug of hot cocoa, it's getting chilly in here.
These snowflake and snow inspired coffin nails are a Winter favorite.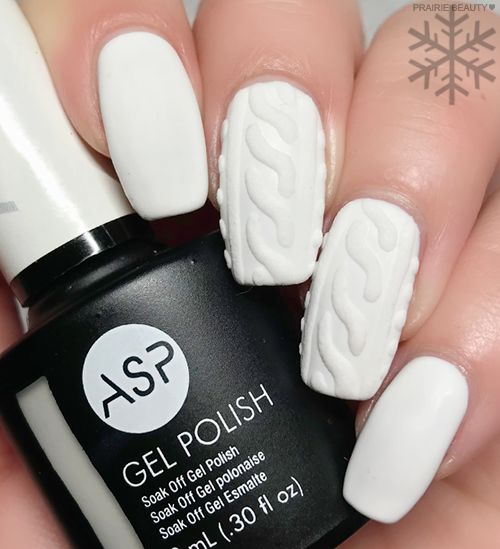 Don't just wear a sweater over your shirt, wear one on your nails.
This white gel acrylic set uses a hint of sweater detailing to create the perfect white Christmas nail design.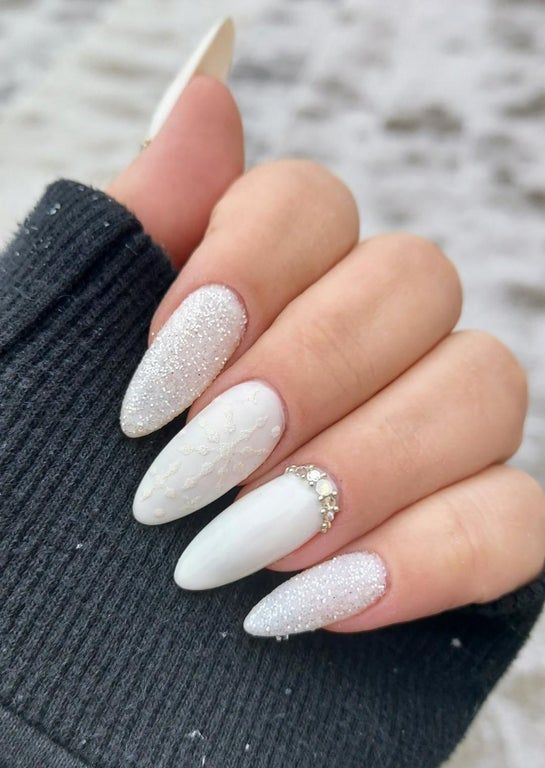 What's better than snow in the Winter? Glitter.
We're lovers of all things glitter and this manicure is one of the best, especially when done with long almond shaped gel acrylics.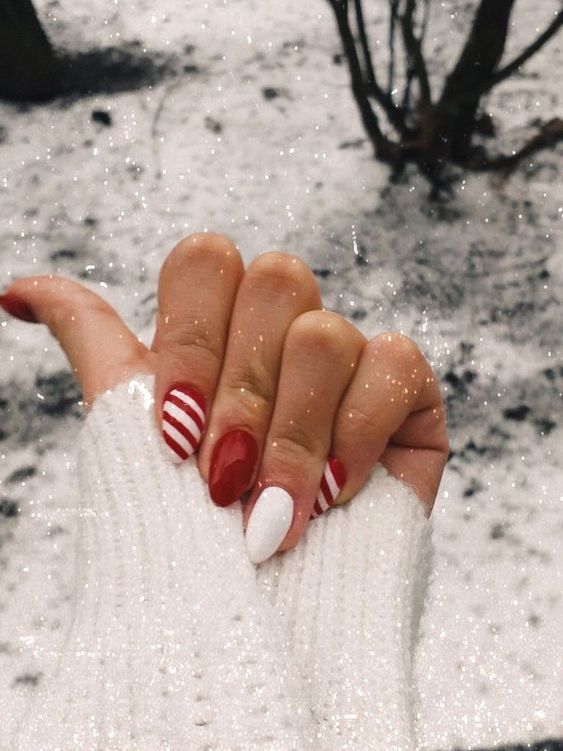 Get into the sweet spirit of the season with candy cane inspired nails.
This short almond shaped manicure looks almost too sweet to eat, oh wait, these aren't actual candy canes!
This red and white nail design could've fooled us.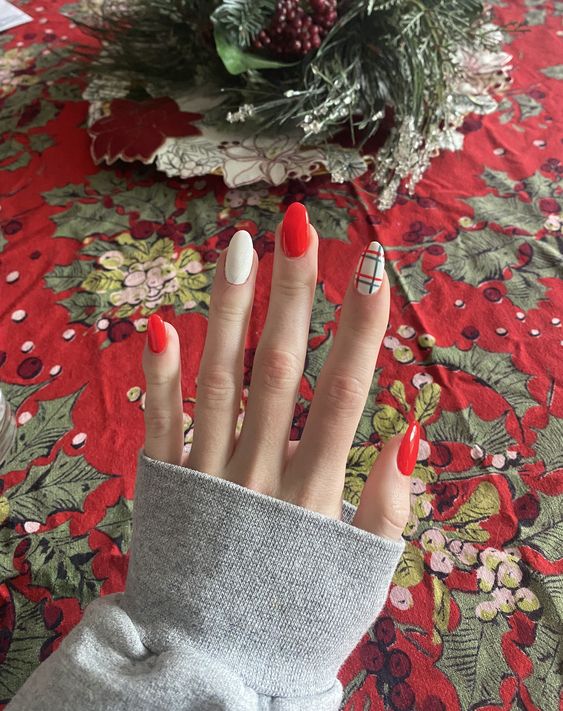 One of our favorite things to do during the Christmas season is open presents, duh!
These wrapping paper inspired red and white Christmas nails are a true Winter classic.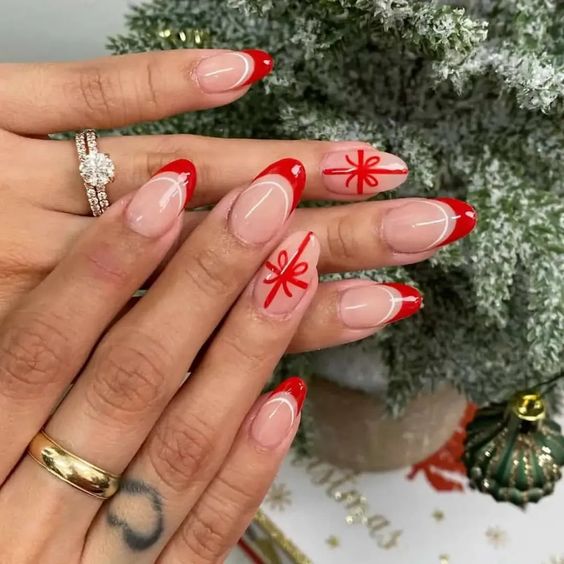 The best accessory for Christmas? A red bow.
Putting a bow on your Christmas nail designs is a simple and cute way to elevate your manicure for the season.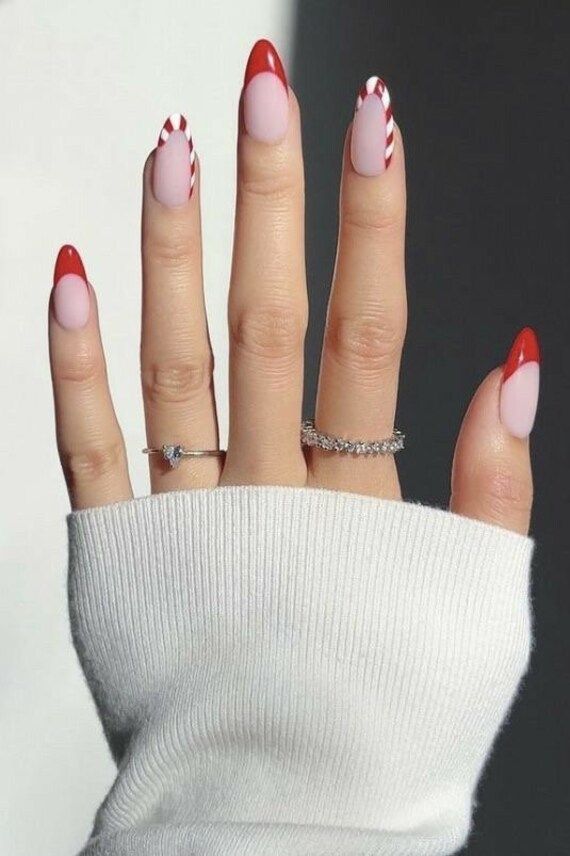 Let's combine our two favorite things to create one incredible manicure: French tips and candy canes.
So the next time you're headed to the nail design before the holiday season, make sure to save these Christmas nails.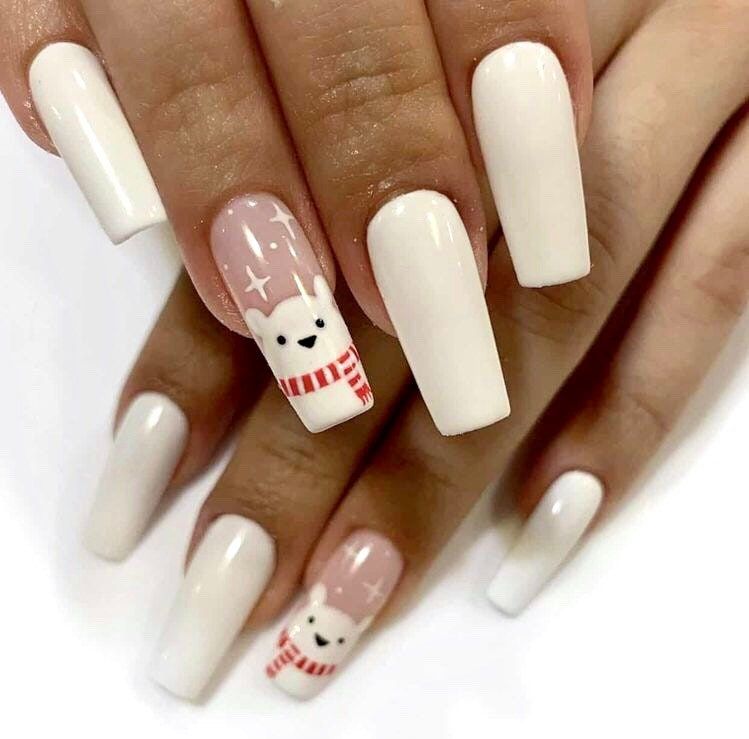 Is there anything cuter than polar bears during the holidays?
We didn't think so.
Have fun with your white Christmas nails by adding polar bear nail art on top of your long coffin shaped nails.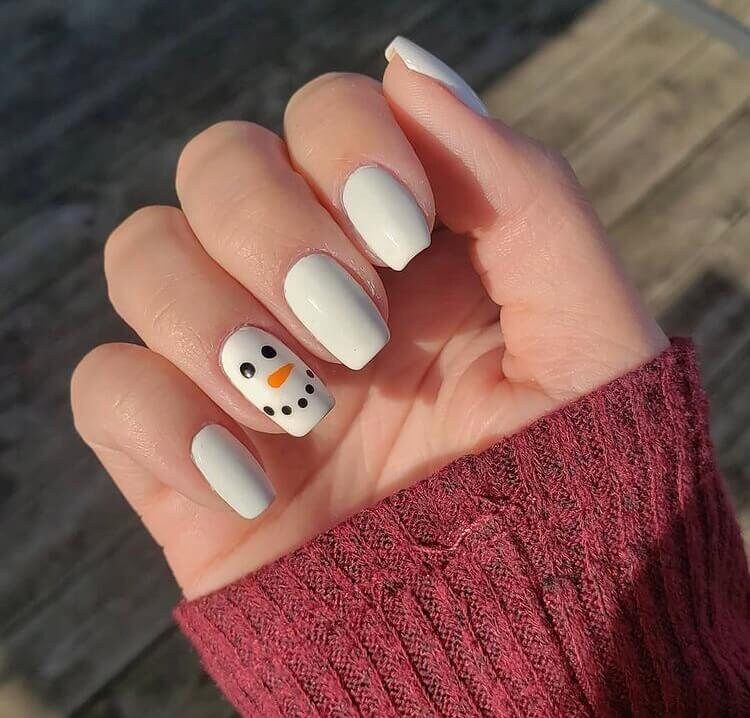 If you grew up with winters filled with snowball fights, ice skating, and making snowmen, then this is a white Christmas nail design you'll probably love.
The snowman detailing reminds us of childhood, in the best way possible.
So get sentimental, it's the season, and try this snowman inspired manicure.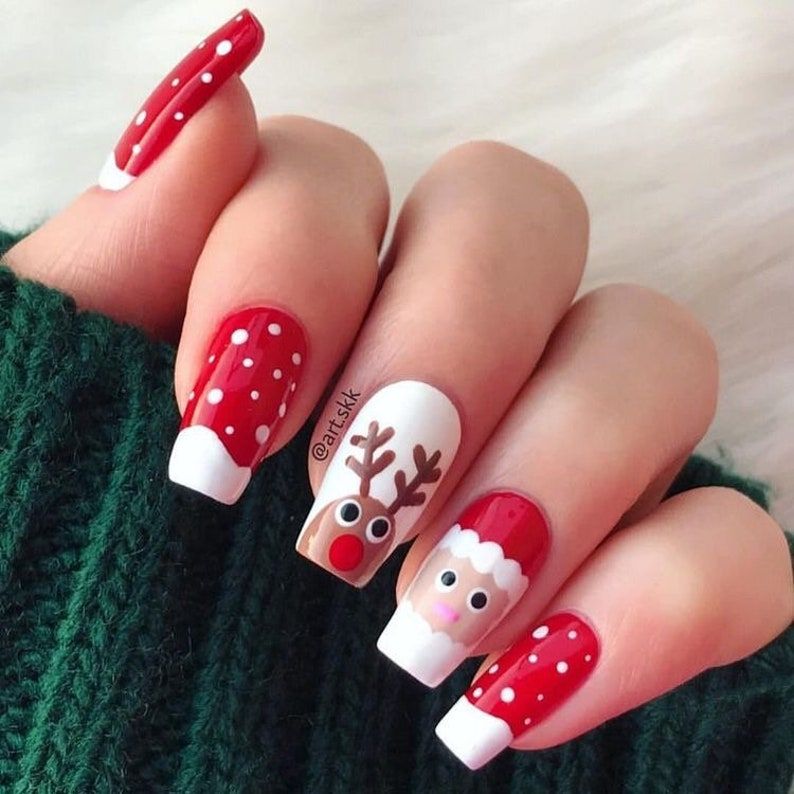 It's time to take a trip to the North Pole.
Well, maybe we can't go there, but you can bring the North Pole to you with this super cute Christmas nail design.
We don't know about you, but we can't stop obsessing over the Rudolph and Santa details.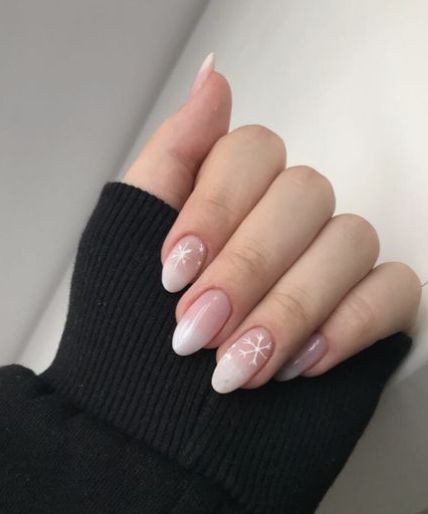 You can always count us to be fans of creative French Tip nail inspiration.
The ombre effect with the snowflake detailing? A big YES.
These might just be the best white Christmas nails we've ever seen.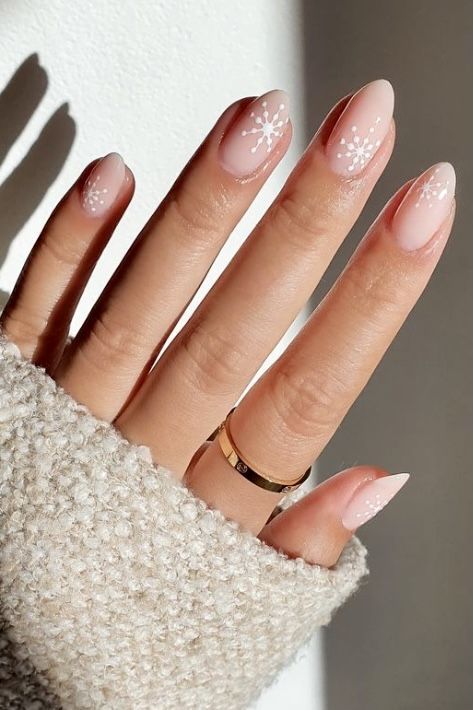 If you want to keep it simple this holiday season, just add on a few delicate snowflakes.
This is the perfect trendy nail design for someone looking to keep their natural nails shining through, but with a dash of Holiday.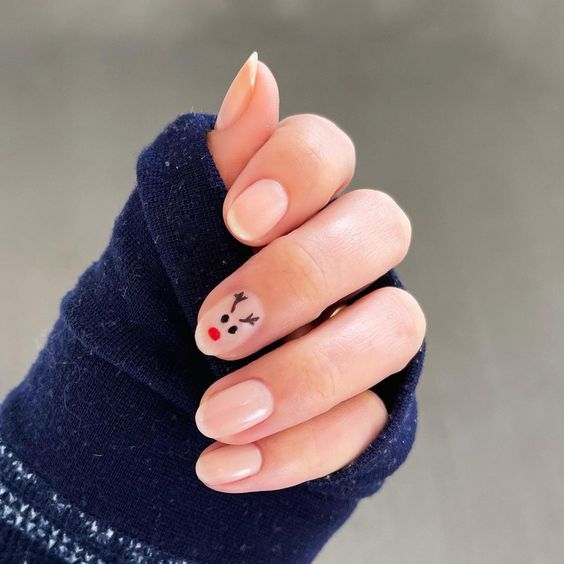 These simple Rudolph nails are another great option for those looking to keep things simple this Christmas.
Although this looks difficult, we promise this is easy to do and can be done in minutes!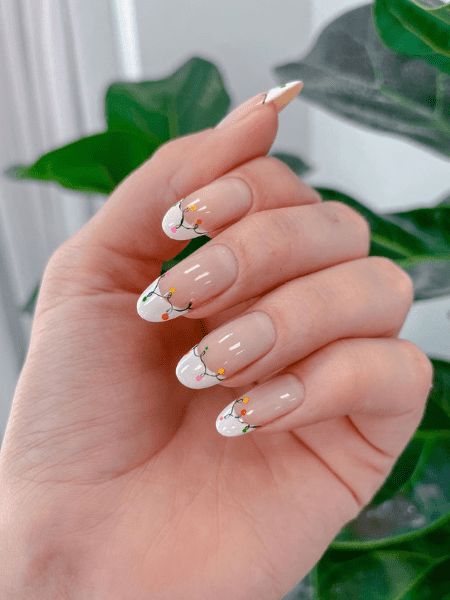 Did it just get brighter in here, or is it just us?
Oh, it's just the Christmas lights making this French tip shine a bit brighter.
In all seriousness, how cute are these white Christmas nails? We're obsessed!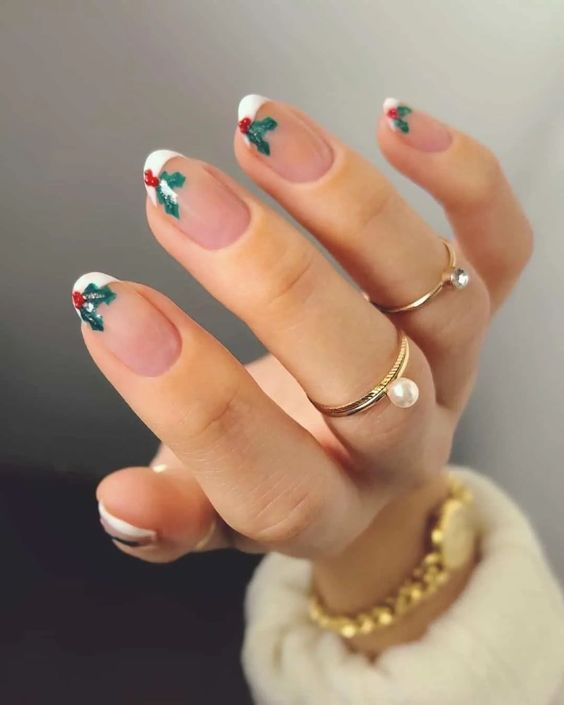 Mistletoe? I think you mean mistle-nail.
If there's any tradition we're keeping up this Christmas, it's the power of the mistletoe.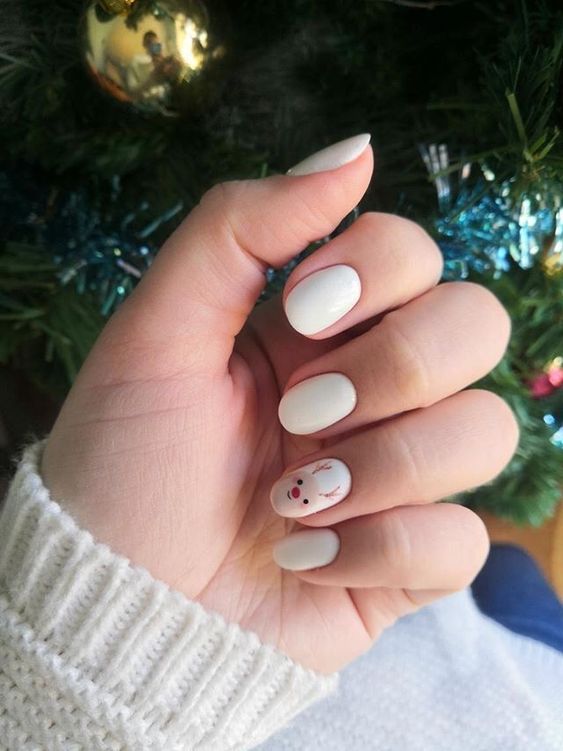 We've shown you red & white Rudolph nails and natural Rudolph nails, but how about a simple white version?
This short, white, and rounded gel manicure is perfect for Christmas with the addition of one cute little reindeer.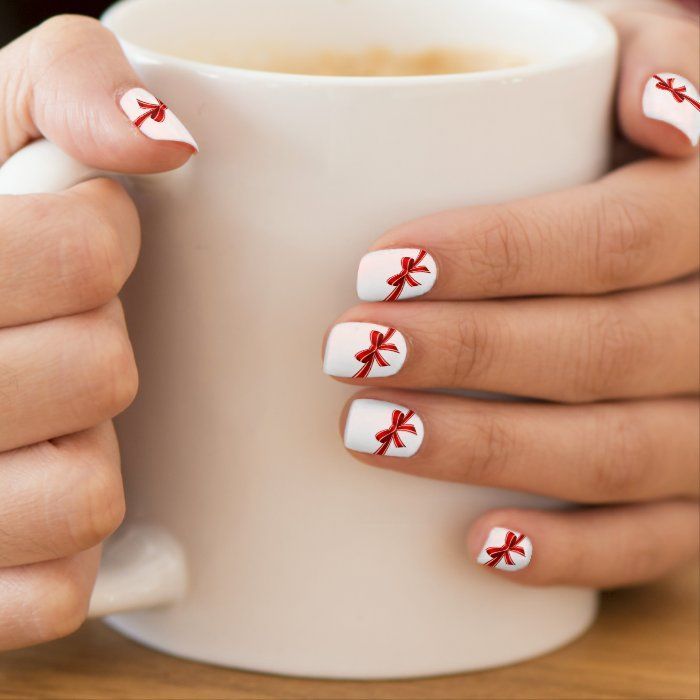 We love the look and feel of silky red ribbons around Christmas time.
In fact, they're our favorite part of wrapping!
So why not wrap all of your fingers in this super cute white Christmas nail design?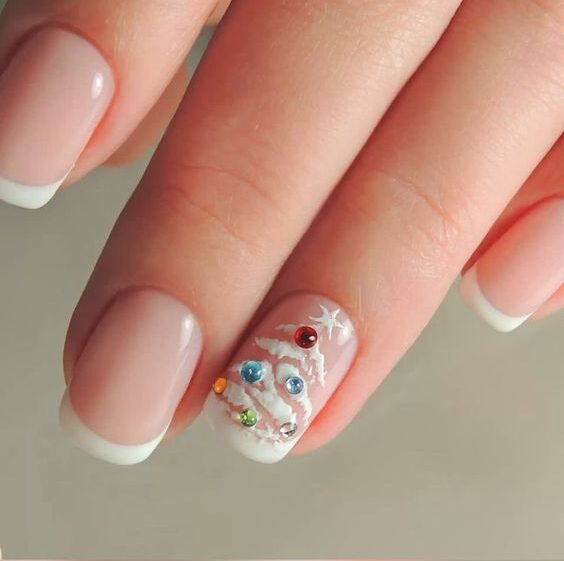 Oh Christmas tree, oh Christmas tree…
Oh how we love this white Christmas nail inspiration.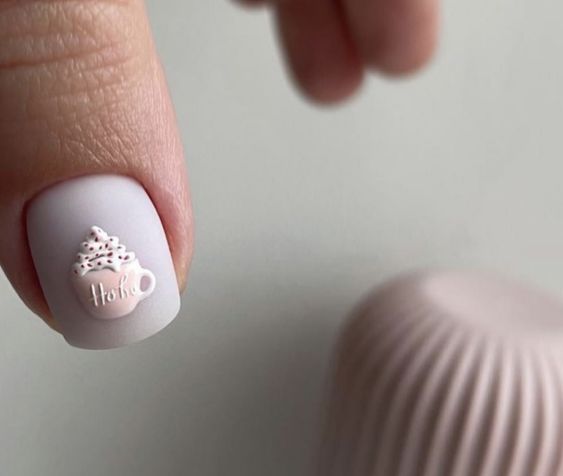 If you love hot cocoa as much as we do, you're also going to want to save this nail inspiration.
You already know we added this hot cocoa Christmas nail design in our Winter vision board the second we saw this picture.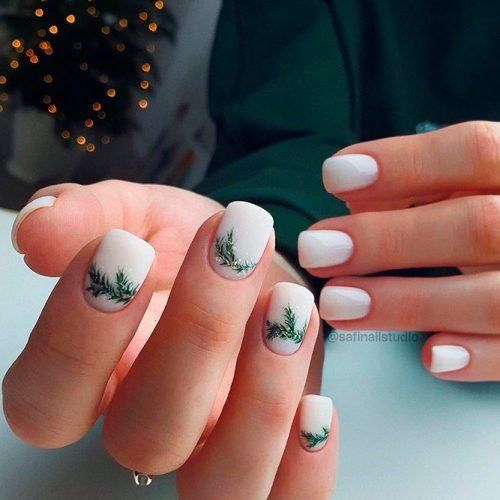 Have you ever thought of branching out with your white Christmas nails?
If you didn't get that pun at least you can get this nail inspiration saved to your Pinterest board ASAP.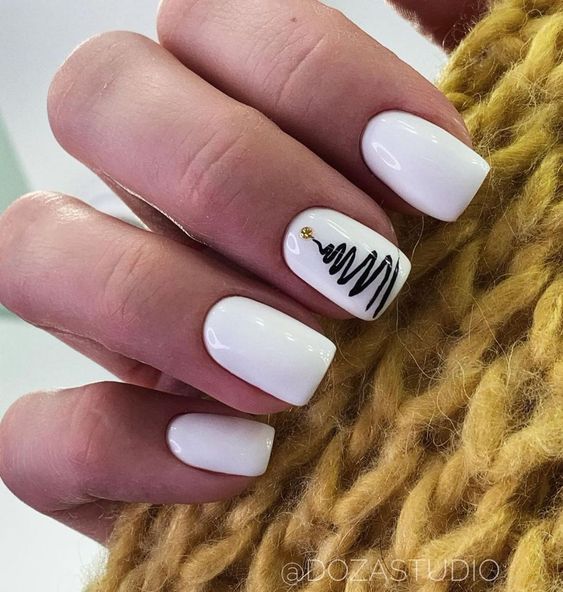 Sometimes simple really is better.
These minimalist white and black Christmas tree nails are a great way to add a bit of Holiday spice to your simple manicure.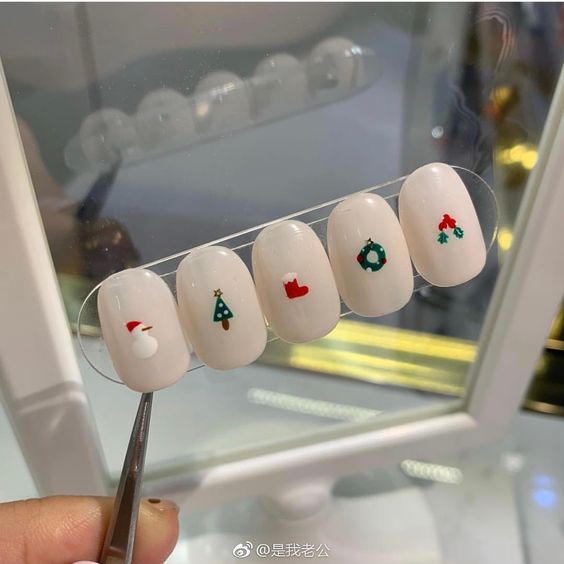 Micro nail art is a trendy new style that's becoming more and more popular in 2023 and we're absolutely loving it.
These are cute, simple, and so easy to do with mini nail stickers.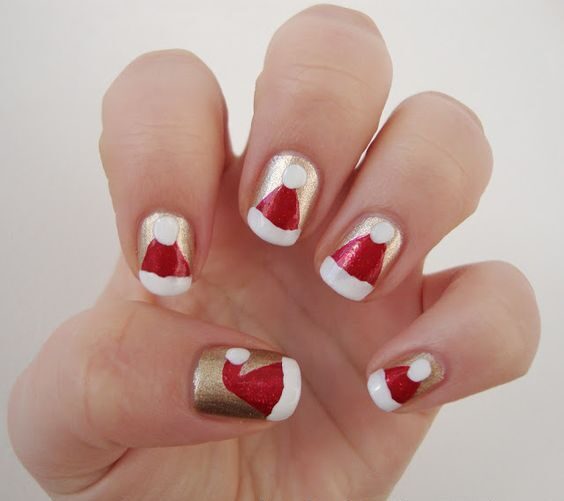 It wouldn't be a white Christmas nail list without Santa hats!
These santa hats are a great way to channel the Christmas spirit and bring some fun into your Holidays.
Hopefully you've found your favorite white nails idea for Christmas after reading this post!
If you have any comments, questions, or suggestions leave them down below. Thanks for reading!