Are you looking for some outfit inspiration for high school? Here are the 50 cutest and trendiest outfits for teenage girls in 2023!
This list will include summer, fall, winter, and spring outfits. It will also include casual, simple, and dress styles for you to give a try!
No matter what your style is, you'll be sure to find some outfits that are perfect for you.
Before we start, here are some useful resources for completing your outfits:
Let's dive in!
Cardigan Chic Outfit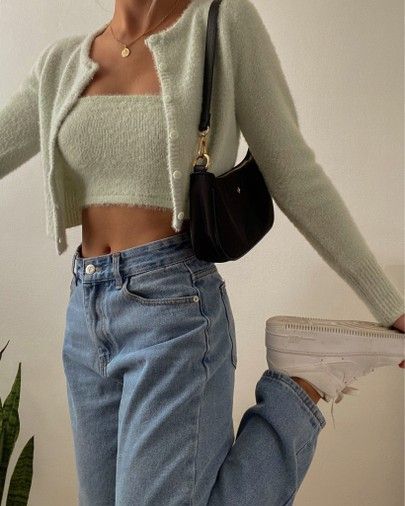 One of the cutest outfits for teenage girls is a simple but trendy matching cardigan and tank set, which is perfect when paired with denim jeans and Air Force 1s.
Preppy Girl Vibes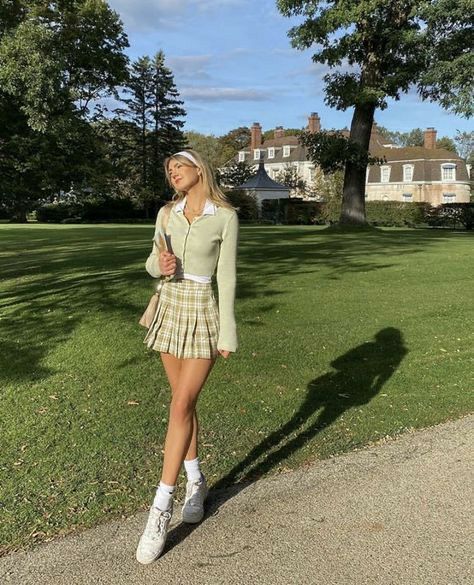 One of our favorite teenage girl outfits for Fall is the preppy Gossip Girl look with a plaid skirt, sweater, and collared shirt.
Parisian Chic Outfit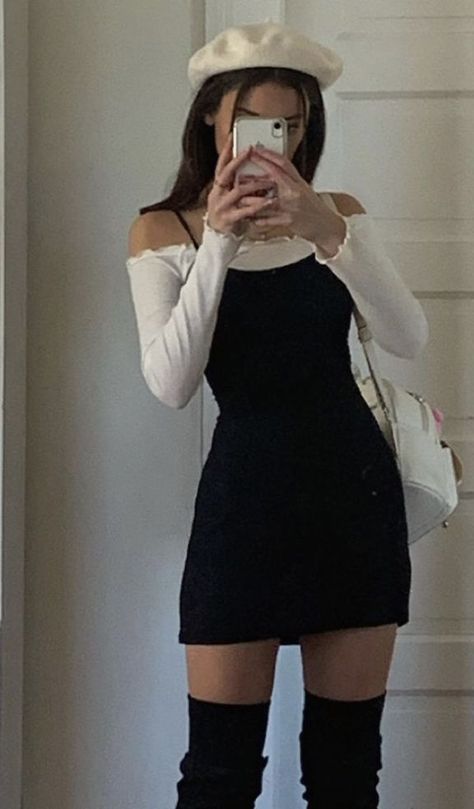 Live out your Emily in Paris dreams with a cute, trendy, and stylish outfit that is inspired by all things Paris, including their berets.
Sweatshirt Skirt Trend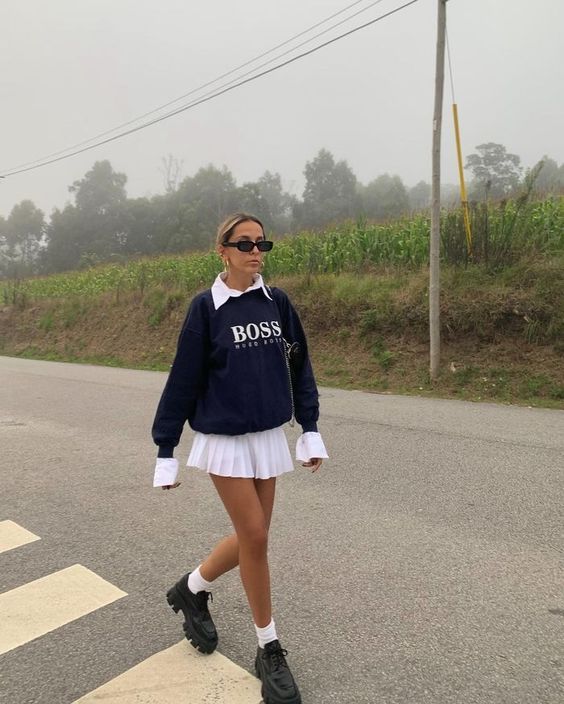 The sweatshirt and skirt trend has been all over TikTok the past year and it's the perfect Fall outfit idea for every high school teenage girl.
Oversized Sweater Vest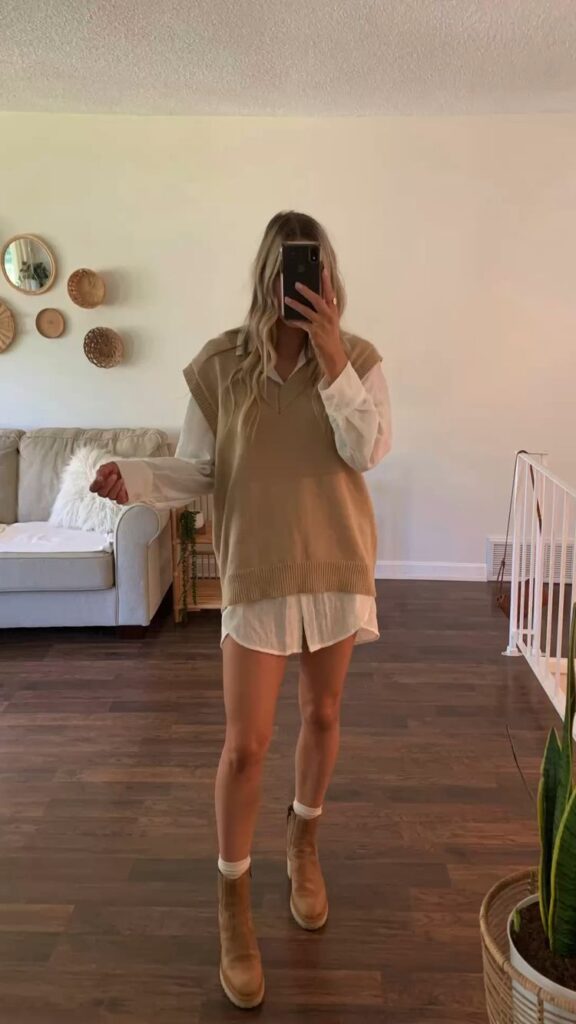 There's nothing like an oversized sweater vest and booties combination to create the perfect Fall outfit for teenage girls.
Crop Top & Bootcut Ankle Jeans
If you're asking yourself what clothes a teenage girl should have, then look no further than a staple pair of bootcut ankle jeans and a colorful range of crop tops.
Colorful Cardigan Outfit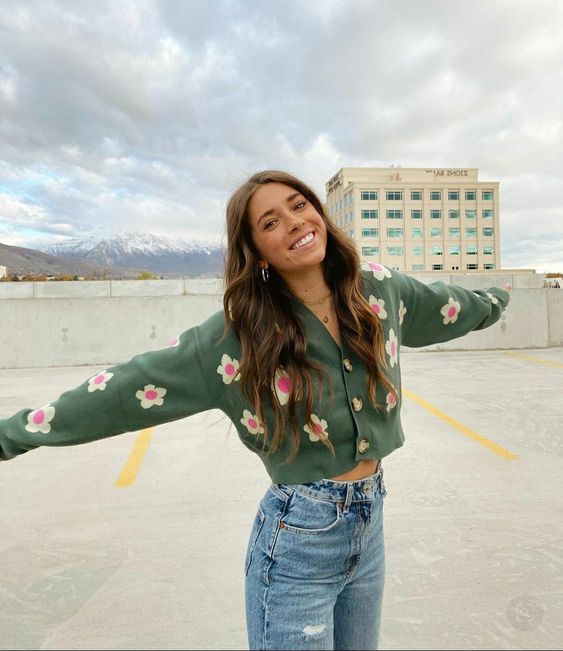 A teenage girl should always have a cute, casual, and colorful cardigan in her closet during the Fall and Winter months.
Statement Plaid Pants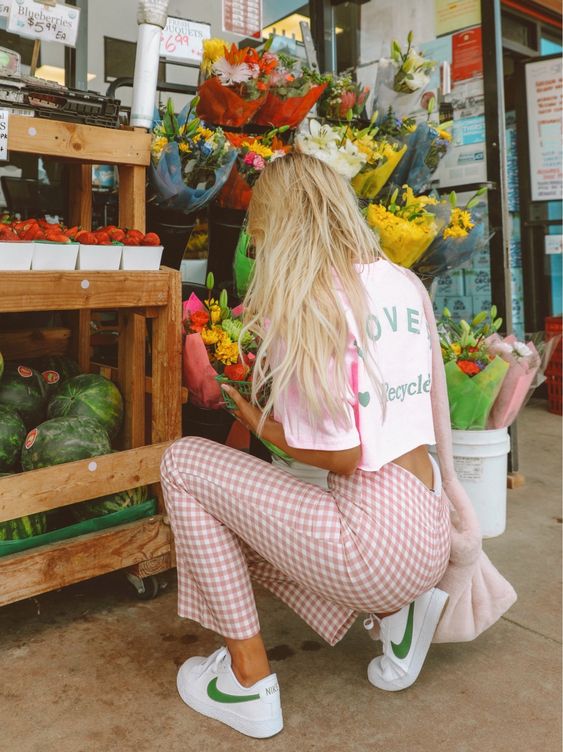 If you want to be a fashionable and trendy high school girl, then you have to have a pair of trendy plaid pants in your closet for all seasons.
Preppy Athlete Outfit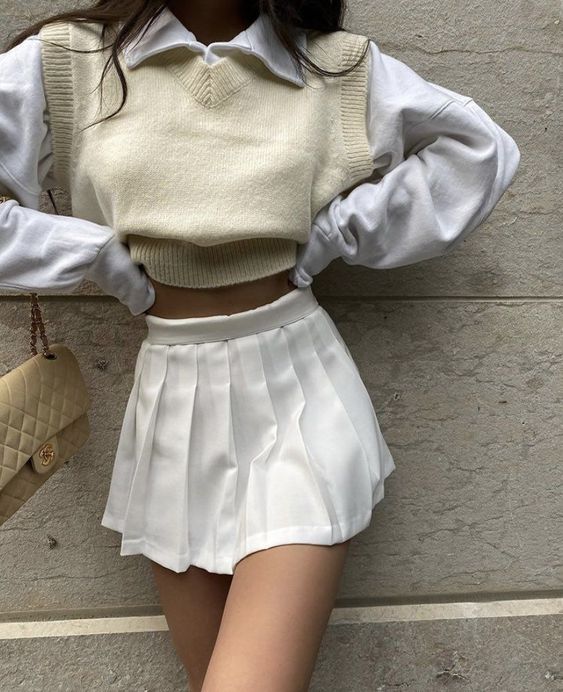 Take the preppy look up a notch with a more athletic vibe by adding in an athletic skirt and hoodie to your outfit.
Summer Skirt & Boots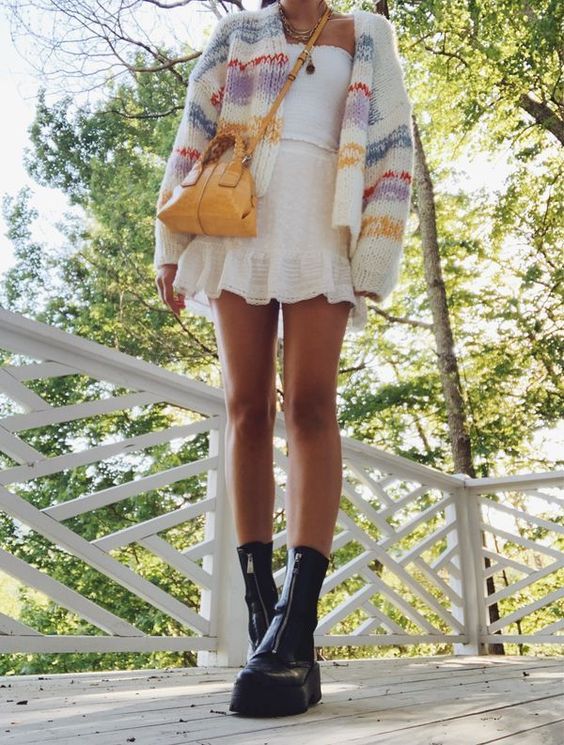 If you're wondering how a teenage girl should dress, especially in the Spring and Summer months, then have her try a cute summer skirt paired with trendy chunky boots.
Floral Skirt Outfit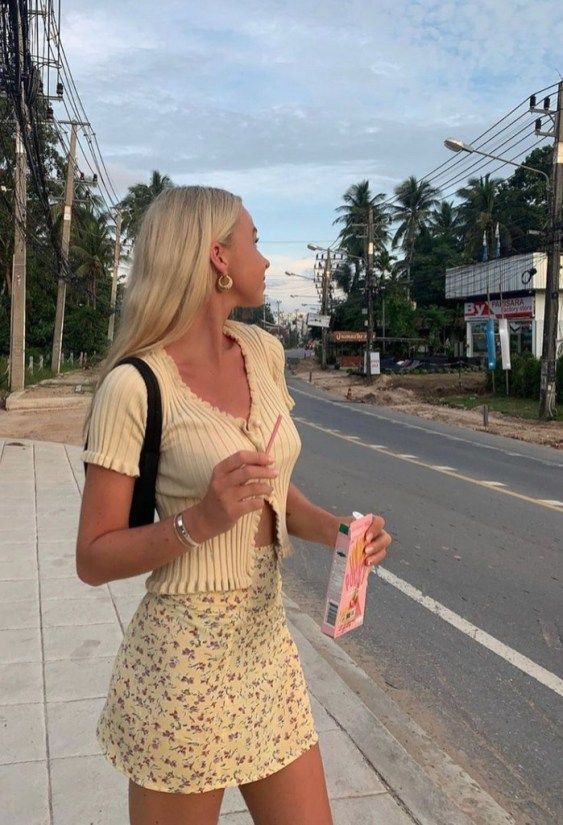 A teenage girl can easily look trendy in the summer with a simple floral skirt paired with a cute and feminine cropped tee.
A floral skirt is one of the best outfits for teenage girls in 2023!
Green Outfit for Teenage Girls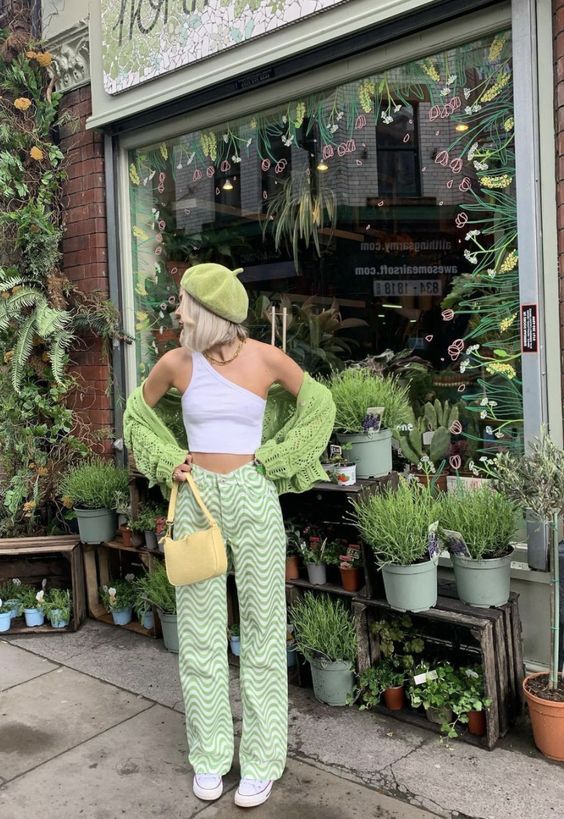 Green has been one of the trendiest colors so be the most fashionable teenage girl in your high school with a green inspired outfit.
Neutral Fall Outfit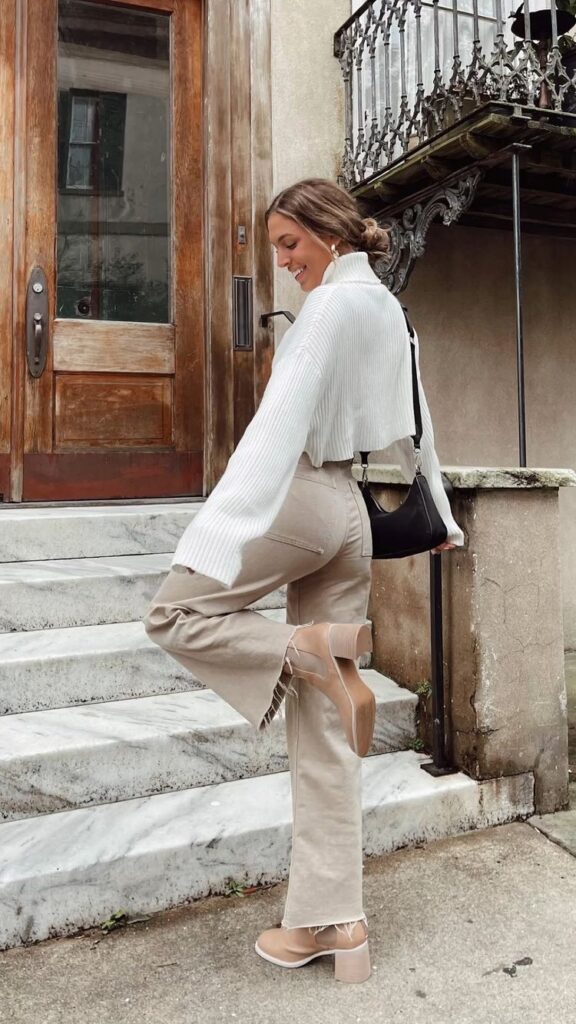 Go for a neutral outfit for fall if you're wondering how a teenage girl should dress and looking for outfit inspiration.
Shacket & Leather Pants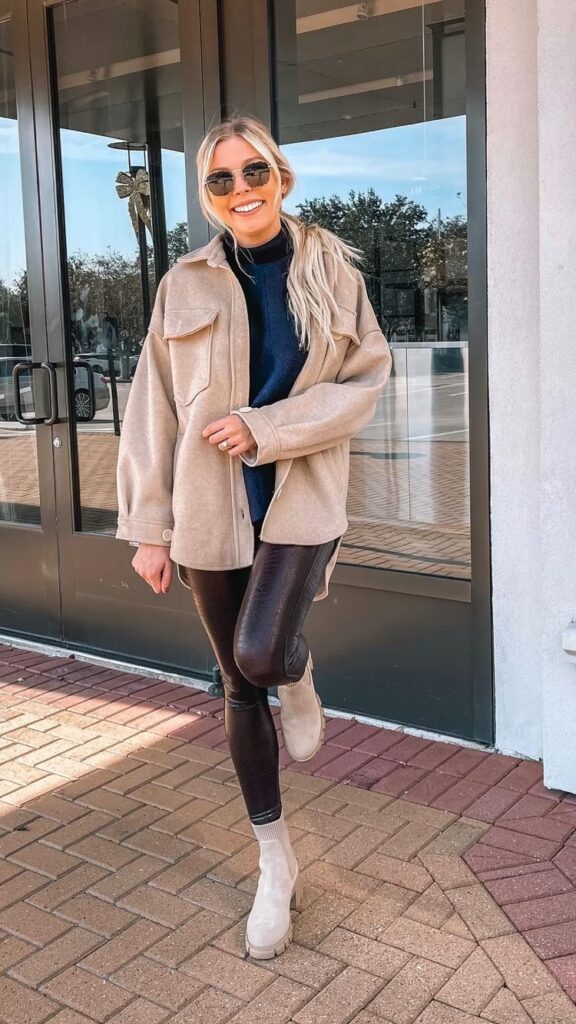 A great winter outfit for teenage girls involves a cute and trendy oversized shacket and a pair of leather pants.
Monochromatic Winter Outfit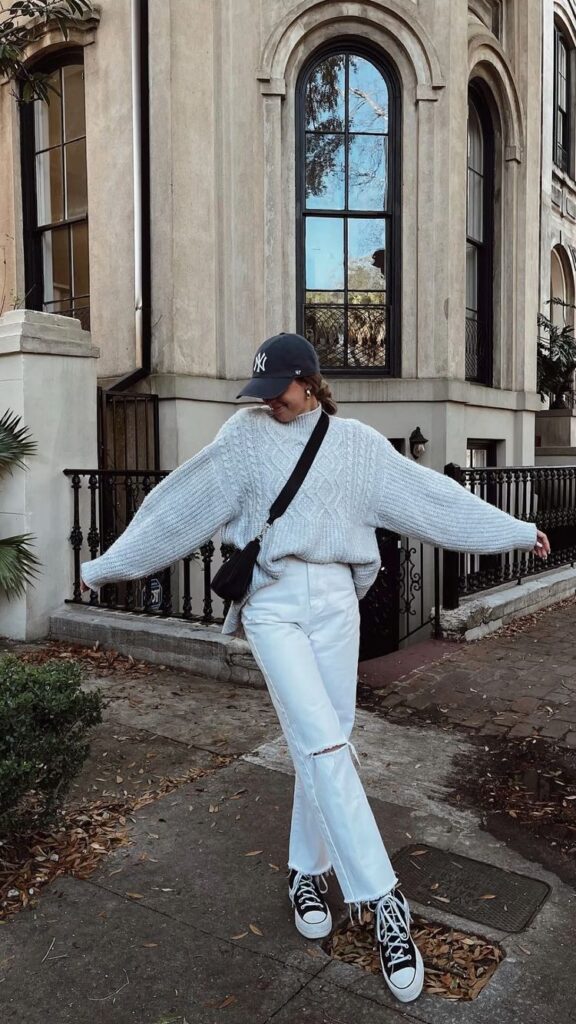 Have a fashionable monochromatic winter with an all white, snow inspired outfit.
Plaid Pants Outfit Idea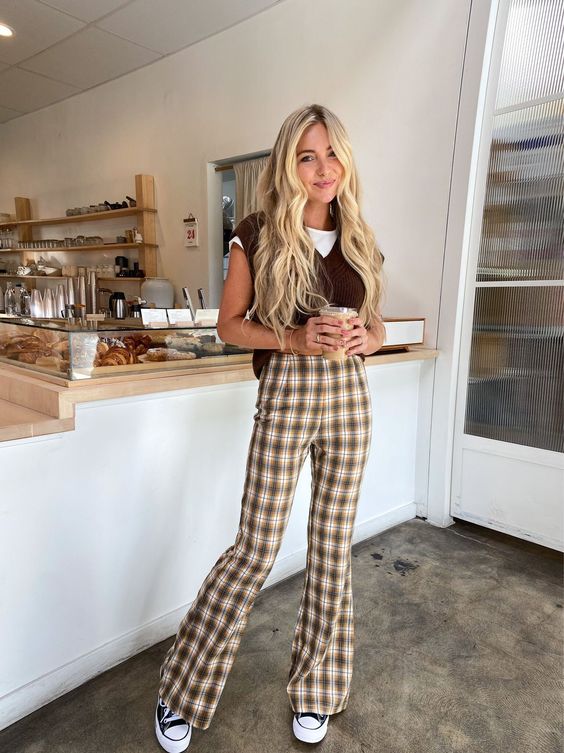 Stop asking yourself what clothes a teenage girl should have and grab a pair of neutral plaid pants.
Trendy Oversized Flannel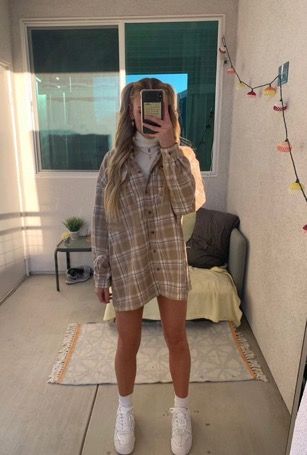 You can't be a trendy and fashionable high school girl in fall without an oversized flannel!
Knee High Boots Outfit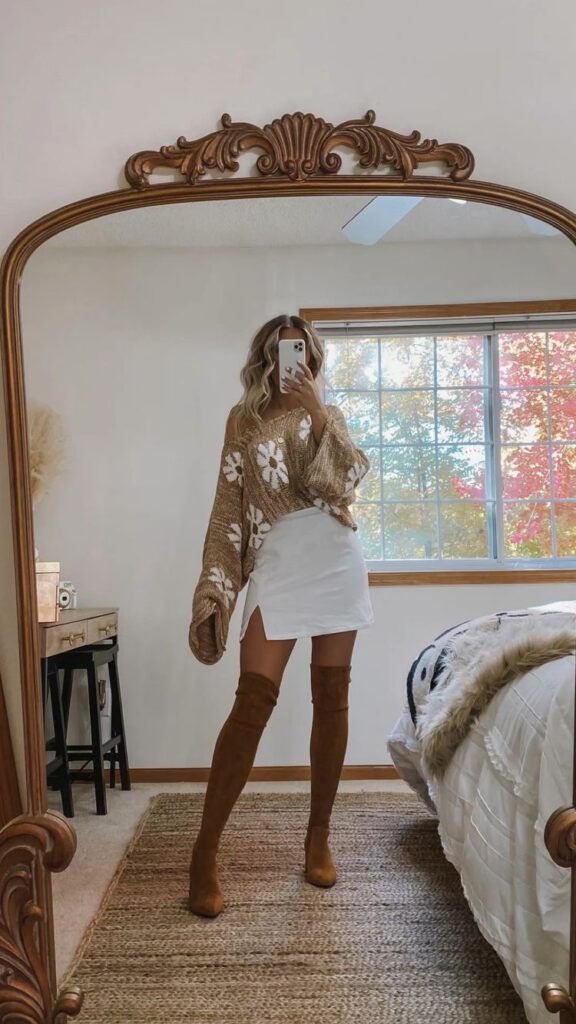 Add a pair of knee high boots to your winter wardrobe if you want a fashionable teenage girl outfit.
Cute Floral Dress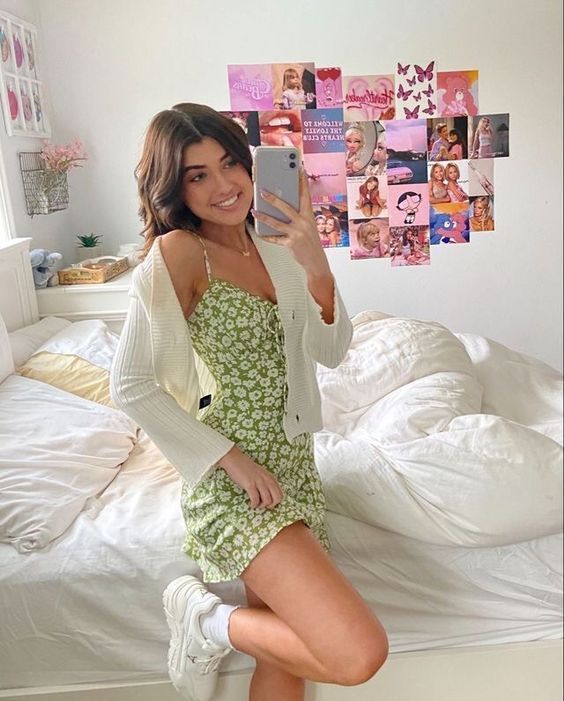 Spring was practically made for floral dresses and simple cardigans!
Oversized Sweater & Skirt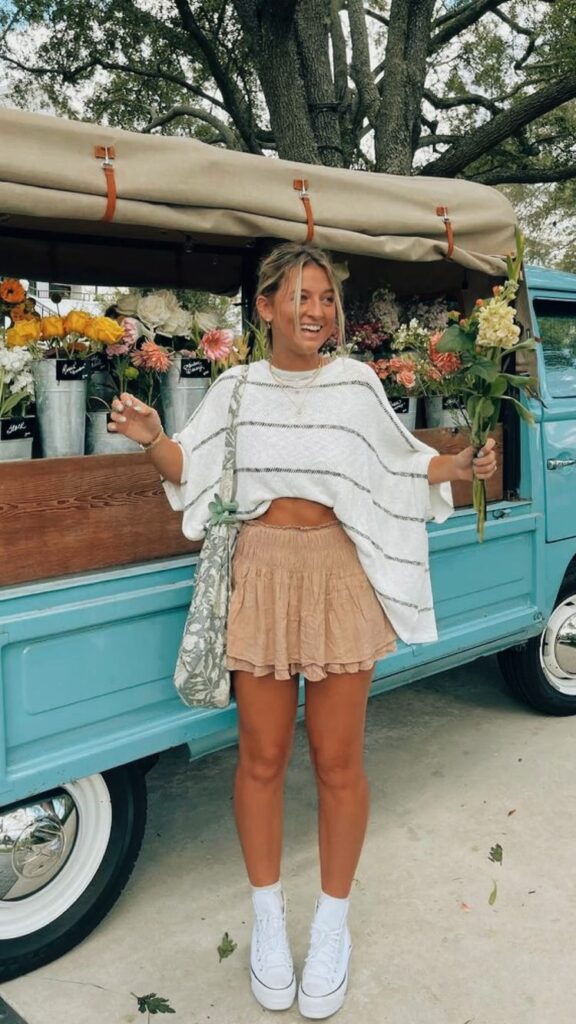 For a modern and stylish Spring outfit, go for an oversized lightweight sweater with a fun and flouncy skirt.
Hot Pink Dress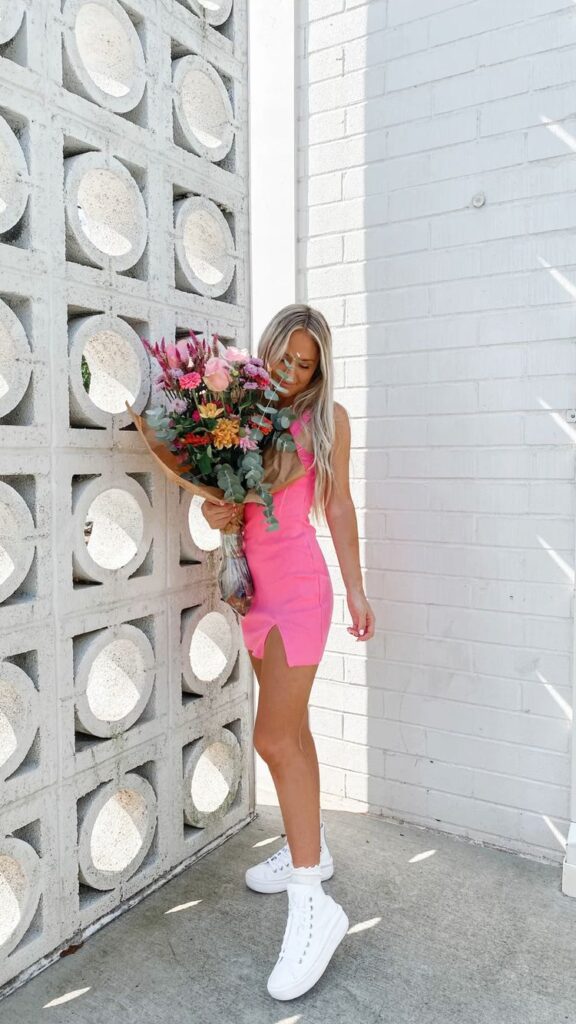 A fashionable and stylish outfit for teenage girls will always include a hot pink dress for the summer.
Cottagecore Dress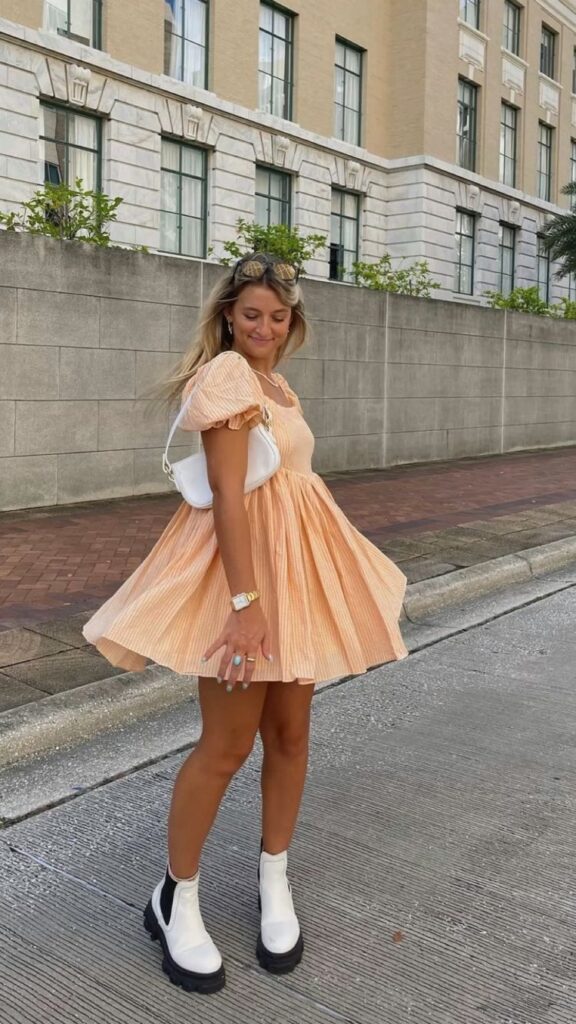 The perfect stylish Spring and Summer teenage girl outfit for high school will always be a cottagecore inspired dress and chelsea boots.
Flowy Dress & Chunky Sneakers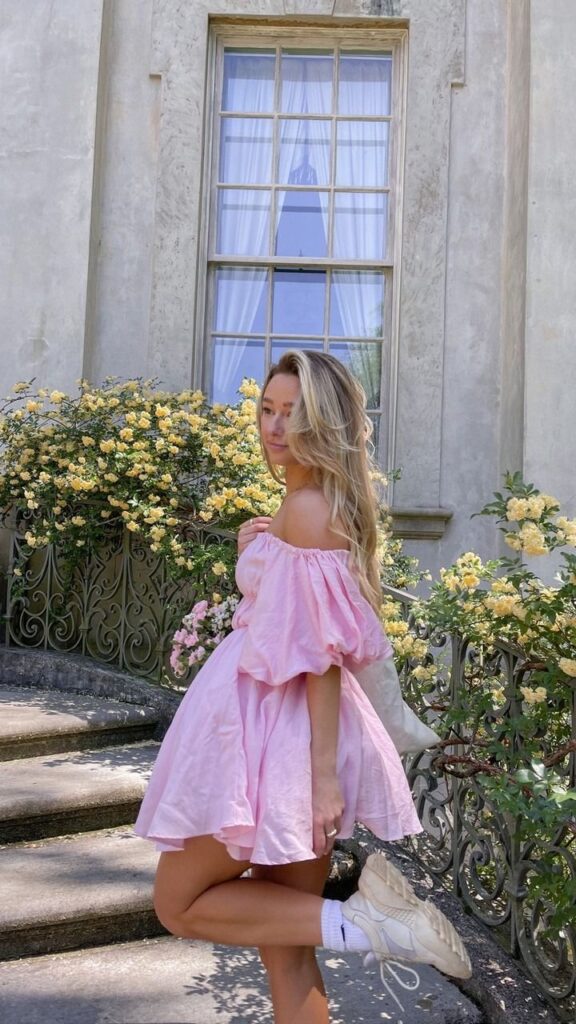 You have to be rocking a flowy dress with chunky sneakers this summer if you want a fashionable and trendy outfit.
Cropped Vest Outfit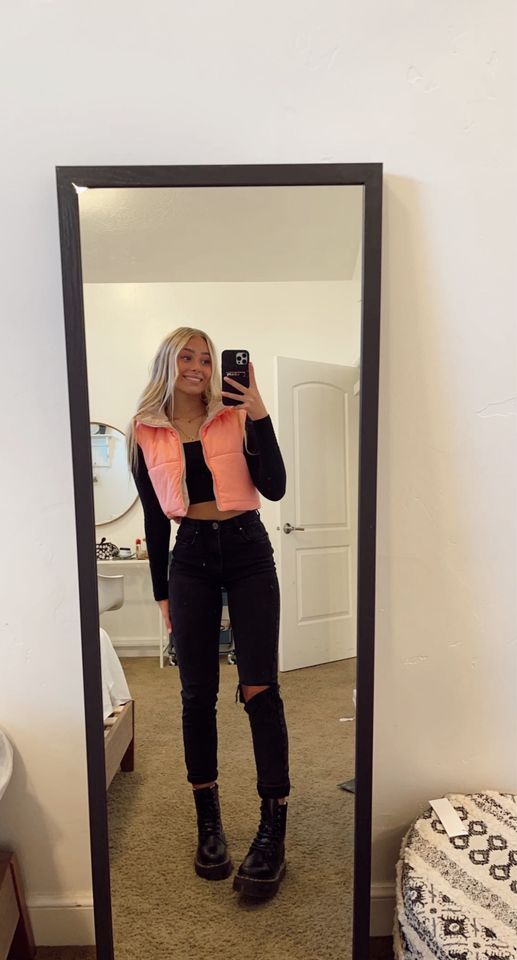 A cropped vest is the perfect addition to any teen's fall outfit.
Change it up with different colors to make for one of the trendiest outfits for teenage girls.
Oversized Tee & Biker Shorts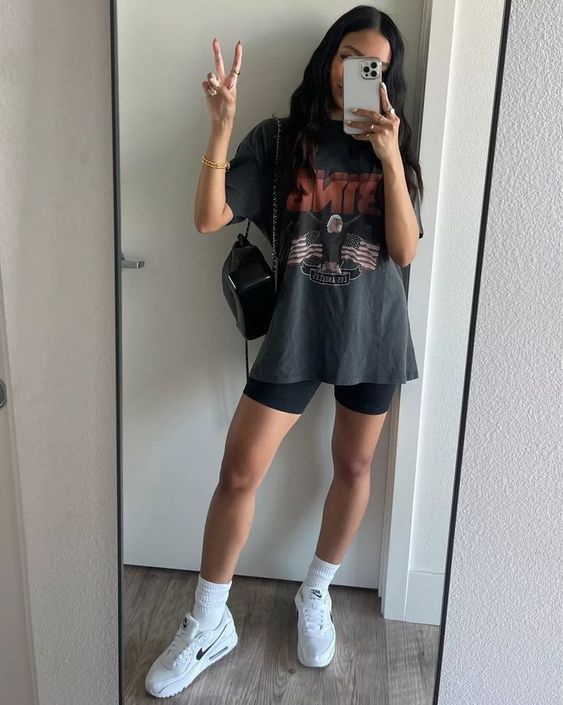 The oversized tee and biker short trend is one of our favorite stylish and casual teenage girl outfits.
Houndstooth Sweater Vest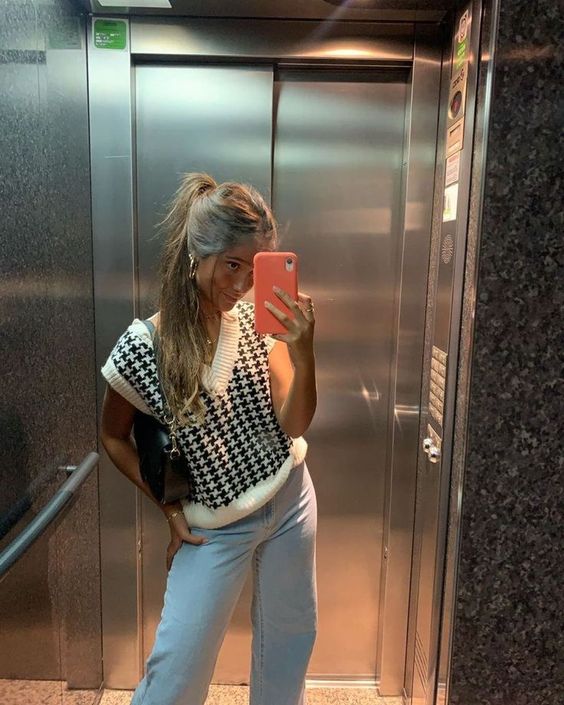 A sweater vest is a must have in the fall, but having one in a houndstooth print is superior.
Pastels & Graphic Tees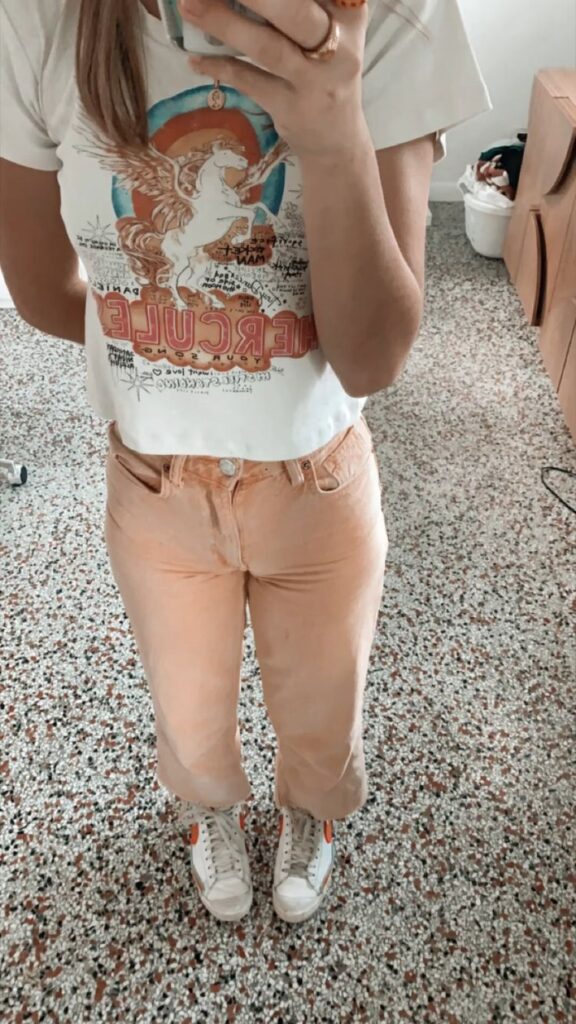 If you want to elevate a graphic tee outfit, try creating a pastel inspired look with light spring colors.
Hot Pink Pants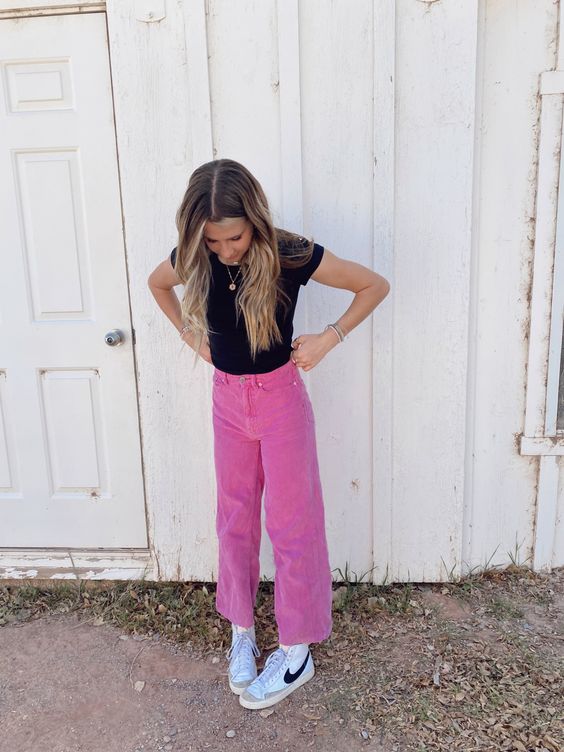 Nothing beats a pair of hot pink pants if you're wondering how can a teenage girl look trendy.
Tube Top Outfit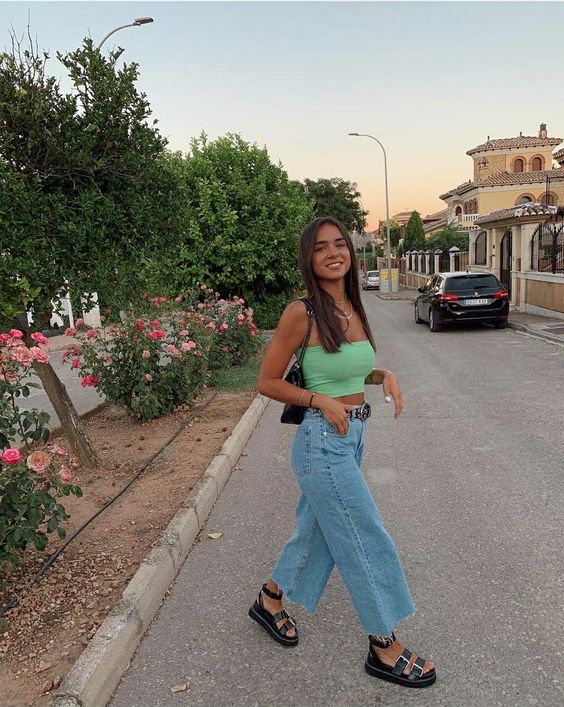 Tube tops are the perfect shirt for summer that every teenage girl should have in her closet.
High Waisted Denim Shorts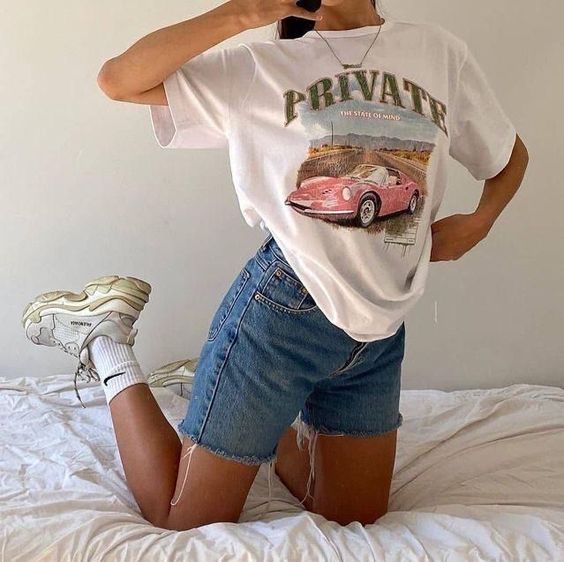 For summer you need a good pair of high-waisted denim shorts paired with a cool, oversized graphic tee.
Denim Short Overalls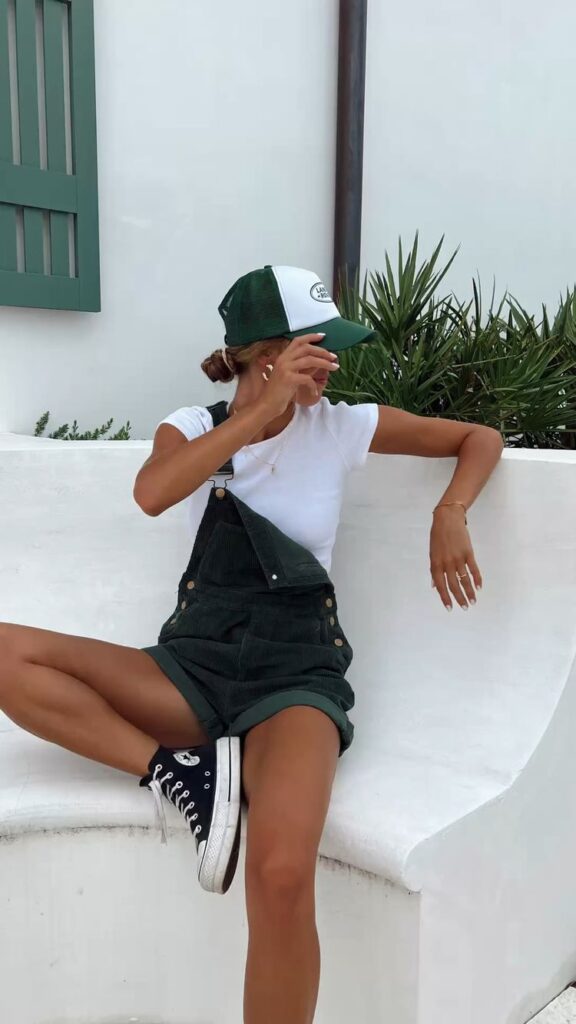 Spring and summer was made for denim short overalls, especially for teenage girls in high school.
Oversized Checkered Shirt & Boots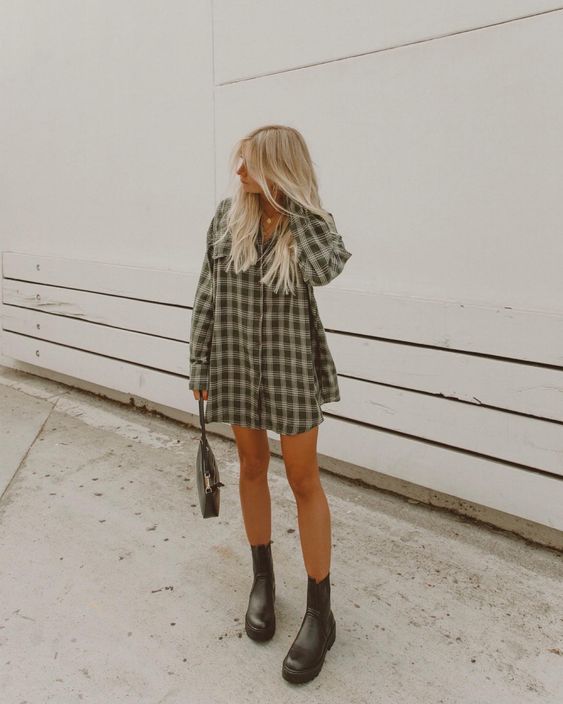 Fall of 2023 means oversized checkered shirts and a pair of comfortable chunky boots.
Casual Outfit for Teen Girls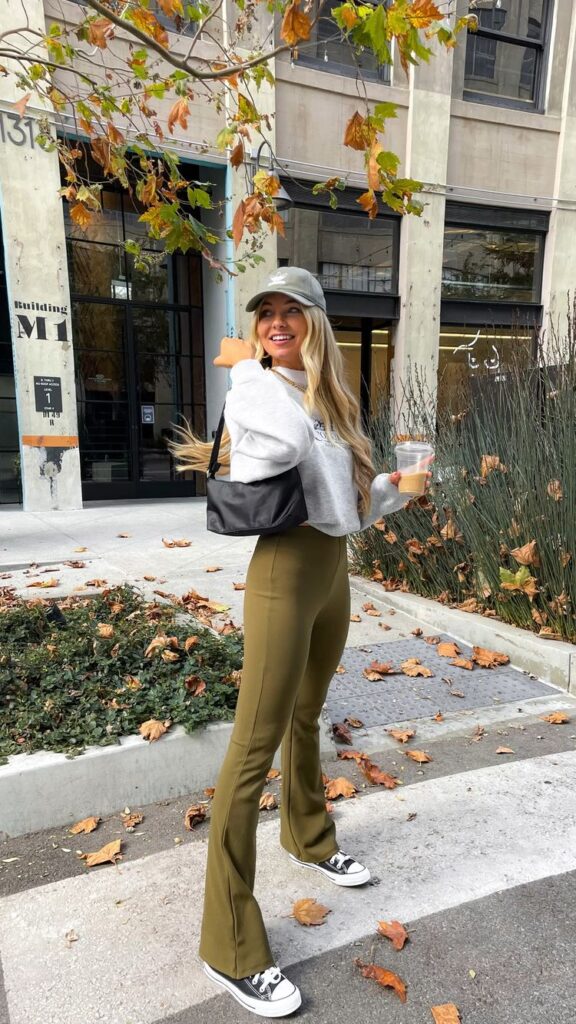 For a casual day out, go for a pair of flared leggings and a cropped sweatshirt.
As far as casual outfits for teenage girls go, it doesn't get any better than this!
Leather Skirt Outfit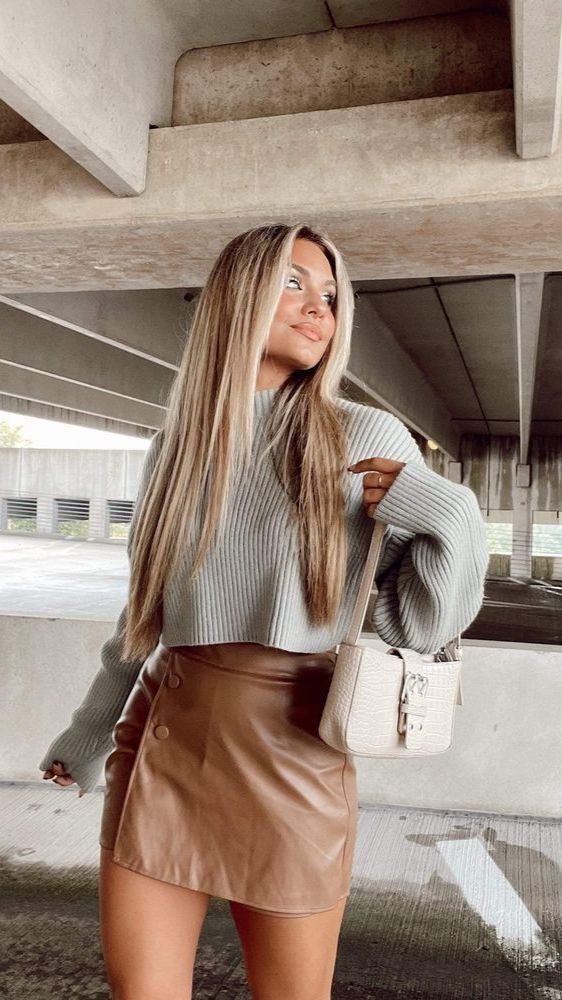 Get dressed up this winter with a fashionable leather skirt and sweater outfit combo.
Oversized Knit Sweater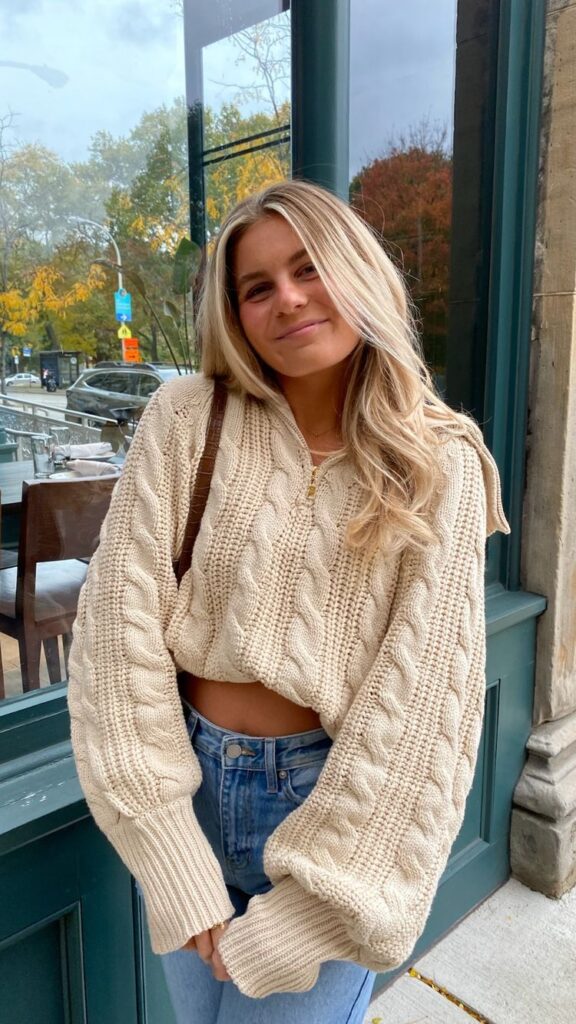 Wondering how can a teenage girl look trendy in the fall of 2023? With an oversized knit sweater of course!
White Boho Blouse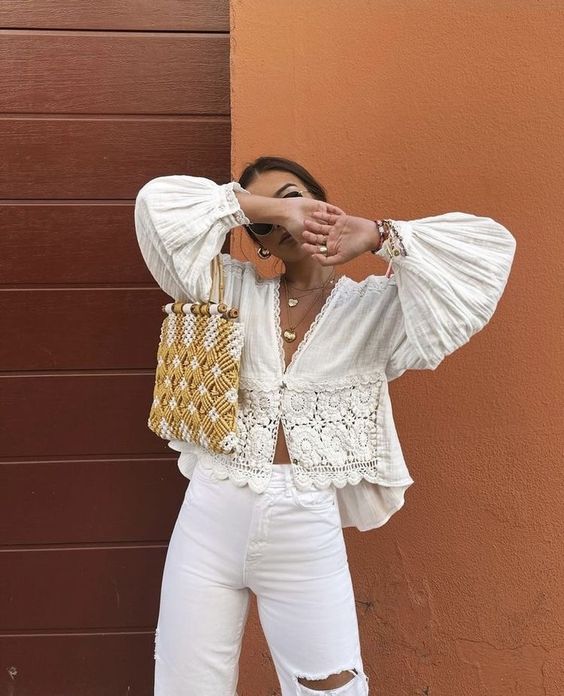 Rock a boho inspired teenage girl outfit with a flowy white blouse and white denim jeans.
Denim Overalls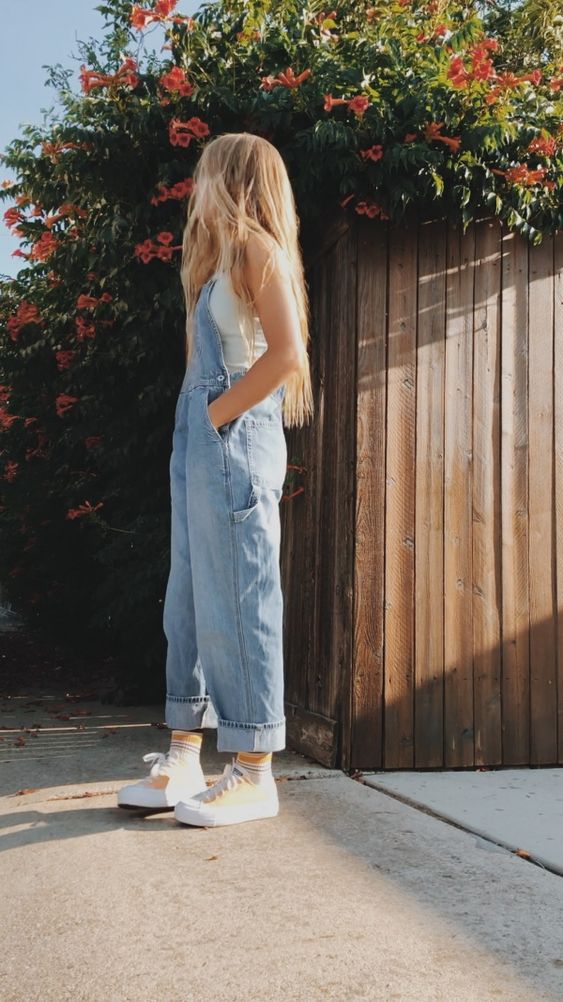 Be stylish in the spring of 2023 with a pair of denim overalls and pastel sneakers.
Platform High-Top Converse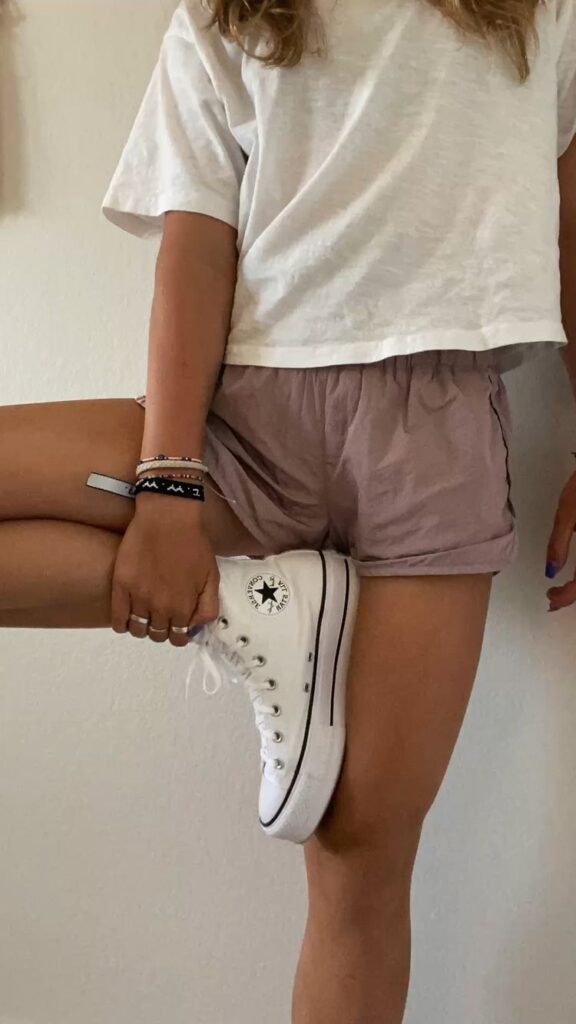 If you're looking for the perfect sneaker year round for high school, then you have to try the trendy platform High-Top Converse.
Sweater & Cowboy Boots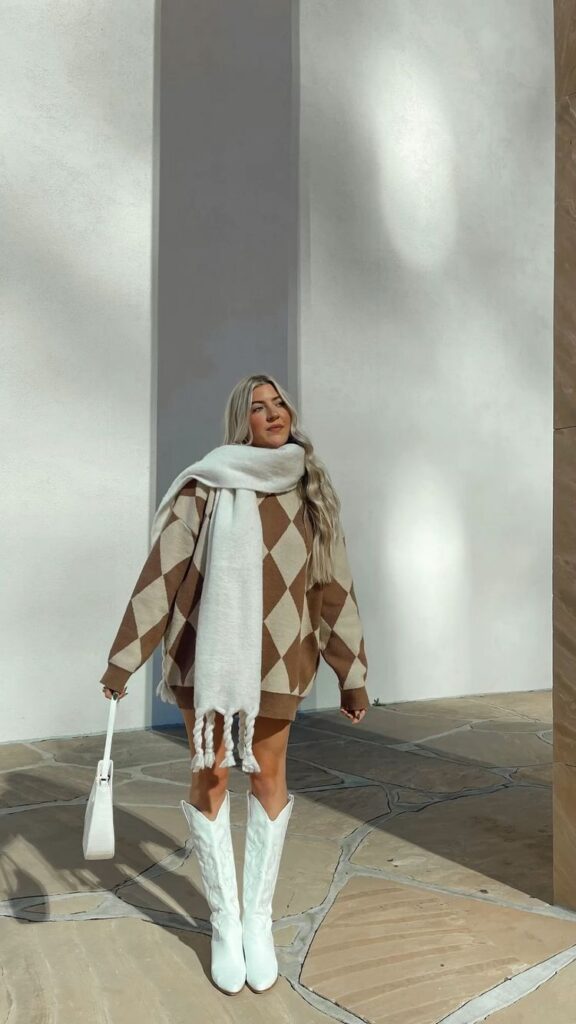 You've seen dresses with cowboy boots in the summer, but the sweater and cowboy boots combo will be the biggest trend in fall 2023.
Sweatpants & Dunks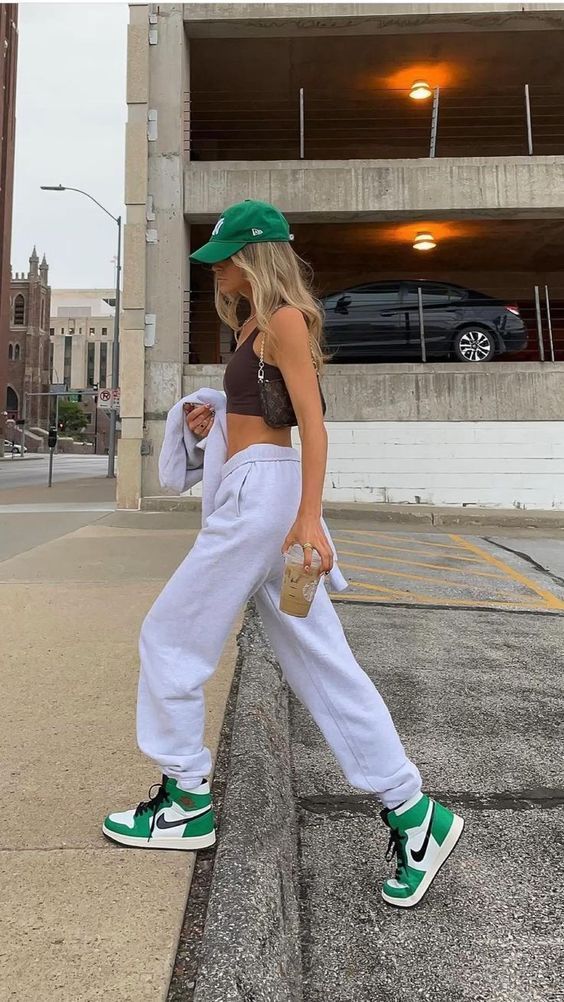 If you're looking for cool-girl high school outfit inspiration, then you have to rock sweatpants with Nike Dunks.
Midi Dress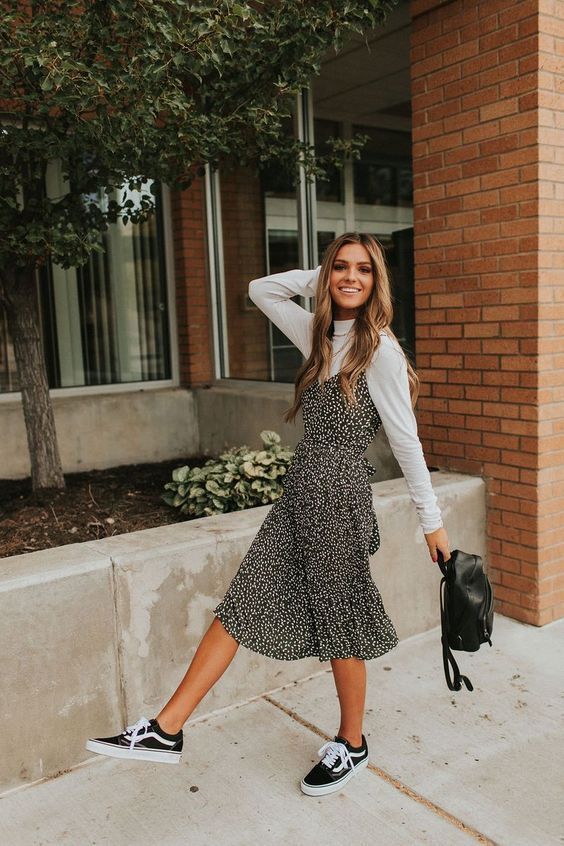 A midi-dress is a staple for every high school teenage girl's closet.
Tiered Maxi Skirt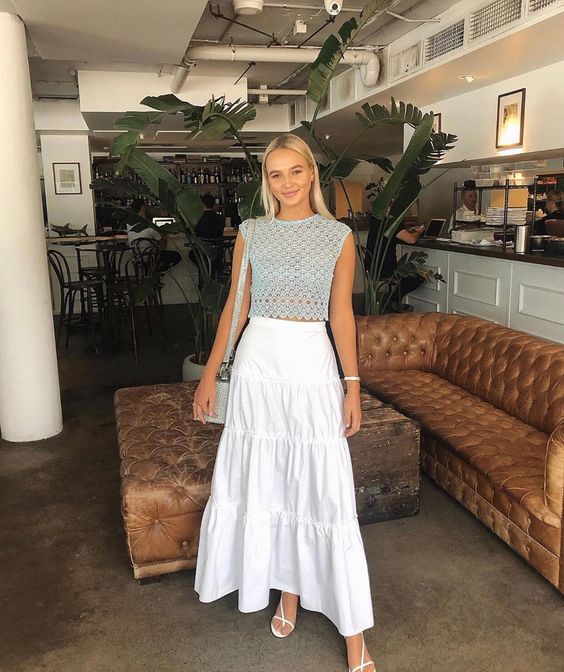 For a nicer outfit this summer, try a tiered maxi skirt with matching sandals.
Cargo Pants Outfit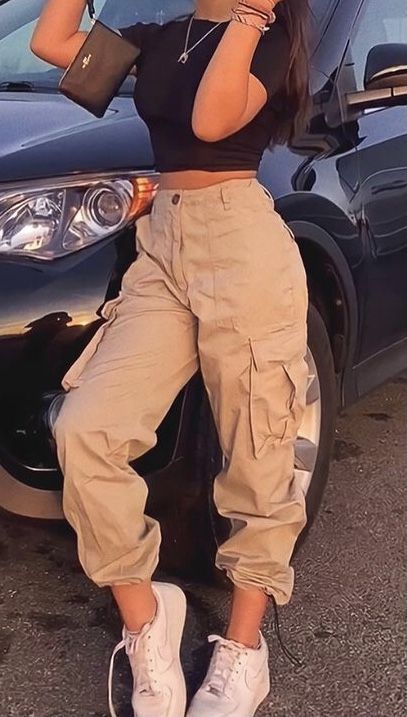 Cargo pants are a great choice in any outfit for teenage girls, especially in Fall.
Casual Tank and Jeans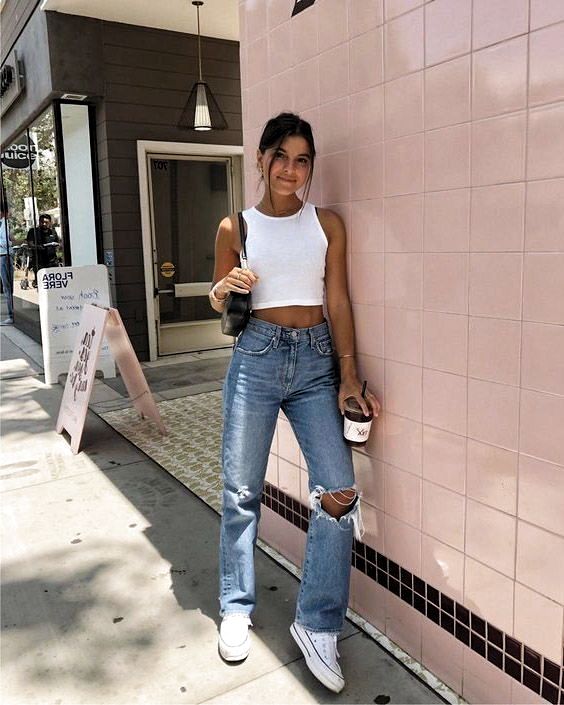 You can never go wrong with a simple white tank top and comfortable jeans for a casual and cute spring outfit.
Trendy Overall Dress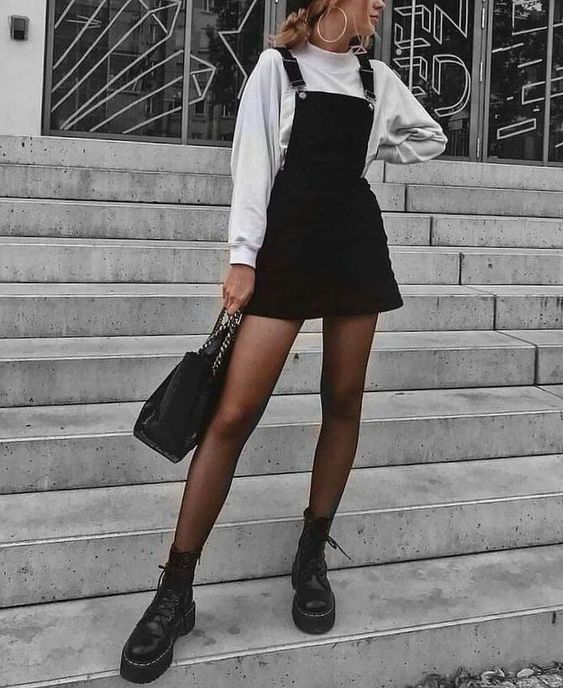 An overall dress, boots, and black tights is one of the most fashionable outfits any teenage girl can rock for high school.
Colorful Skirt Outfit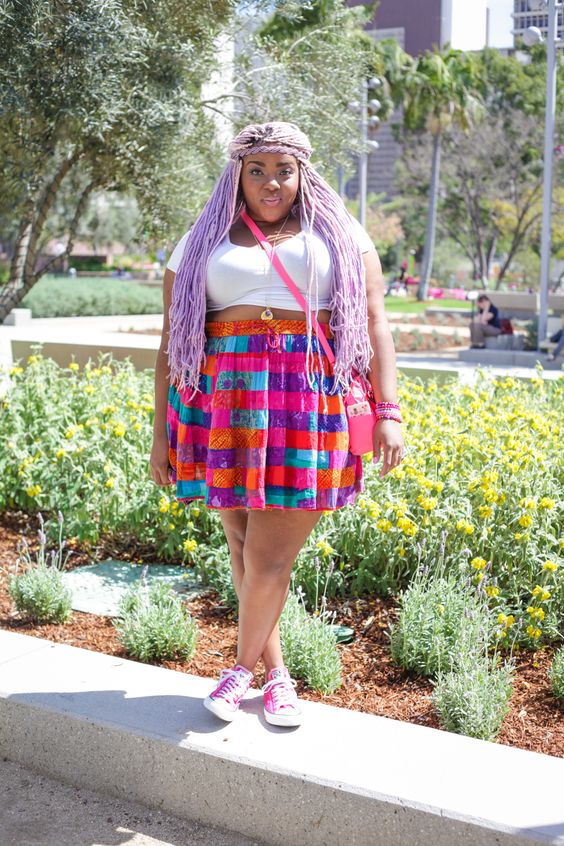 A colorful statement skirt is a must-have for teenage girls in the summer!
Turtlenecks for Fall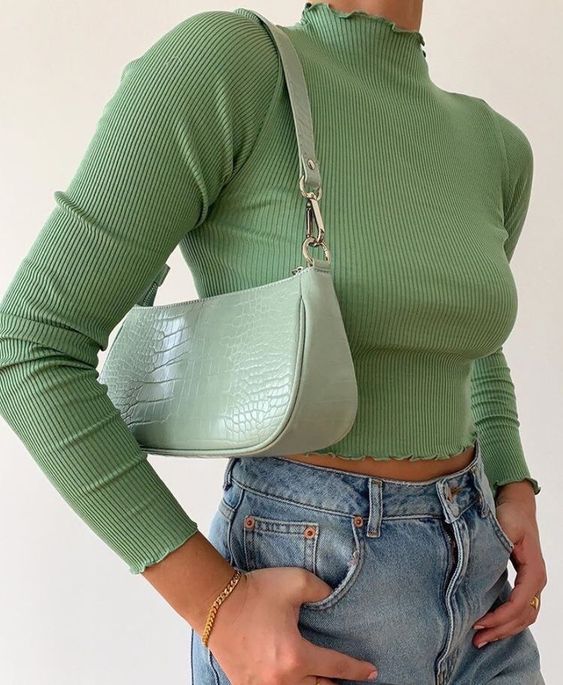 One of our favorite trendy outfits for fall is easily the turtleneck trend!
Flared Leggings Outfit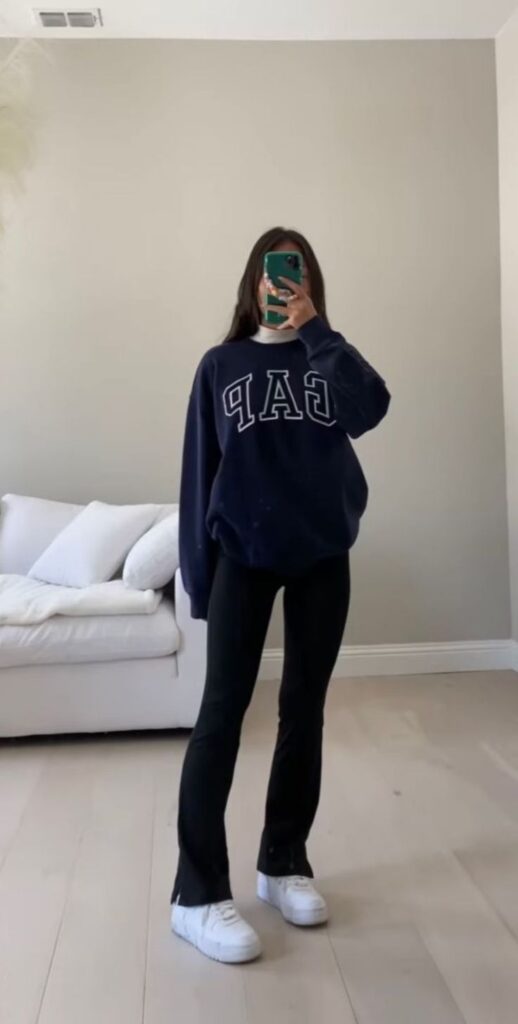 Flared leggings are comfortable, trendy, and your new go-to for the fall and winter seasons.
Black Booties Outfit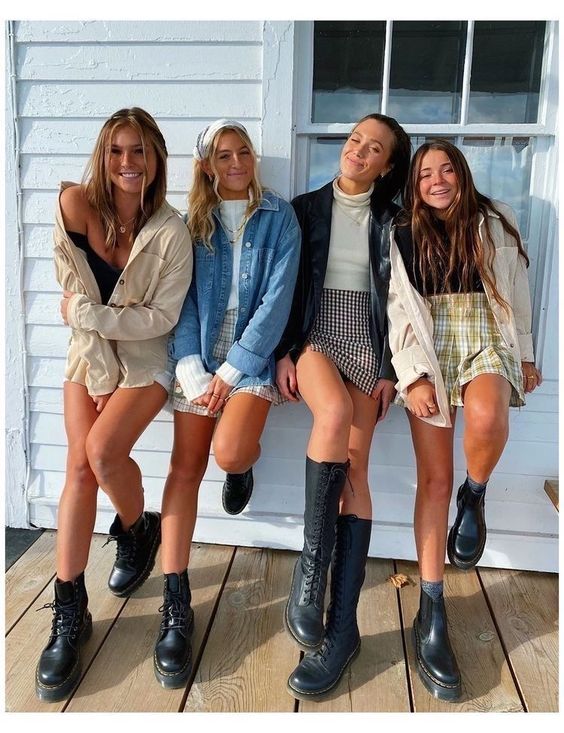 Be the fashionable and trendy friend group and rock your favorite black booties all year round.
Denim Jacket & Skirt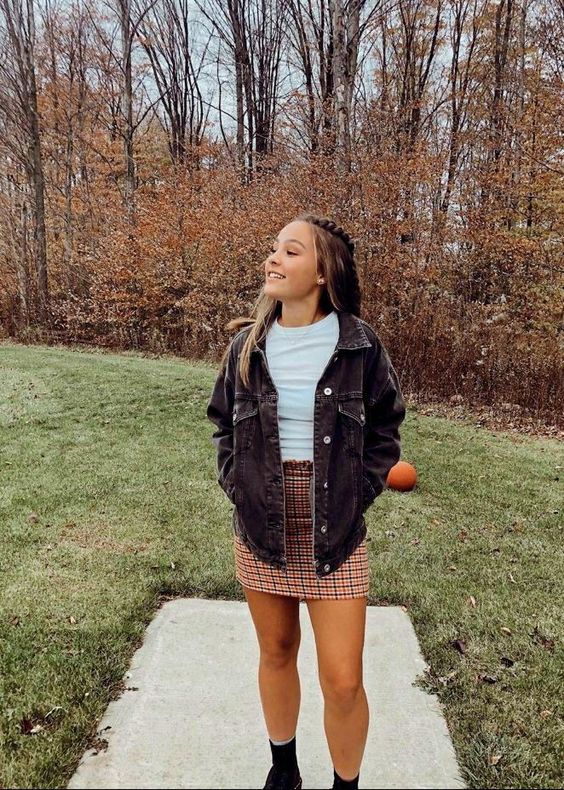 No matter the time of year, a black denim jacket is always a must-have for teenage girls.
Hopefully these 50 outfits for teenage girls gave you some inspiration for what to wear in high school!
Which outfit is your favorite?
If you have any comments, questions, or suggestions leave them down below. Thanks for reading!