Trying to find a nail idea for your graduation and need some inspiration? Here are the 50 best graduation nail ideas in 2023!
From the simple French tip designs, to the colorful and unique nail designs that include cute flowers, you'll be sure to find one that fits you perfectly.
Plus, we've included some graduation themed nail designs that would match any color and definitely make you stand out.
Want more graduation ideas? Check out these posts:
Let's dive in!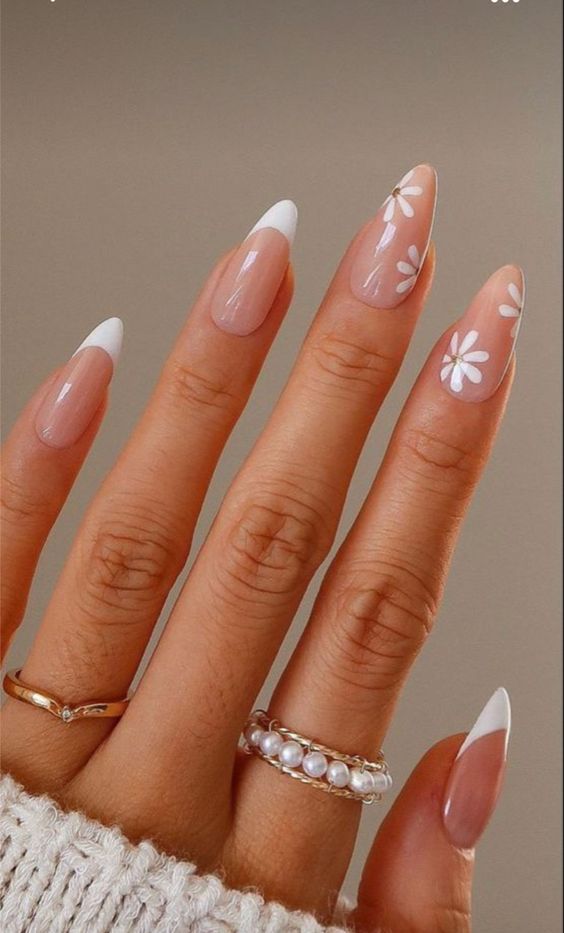 A French Tip is a classic graduation nail design, but if you're looking to add a little something extra, we're loving the addition of the cute white & gold daisies.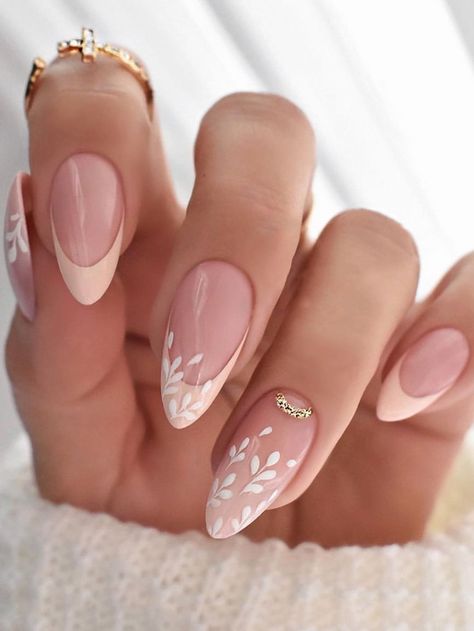 Another great alternative to the classic French Tip for your graduation nails is by doing them in nude and adding delicate white leaves as accents.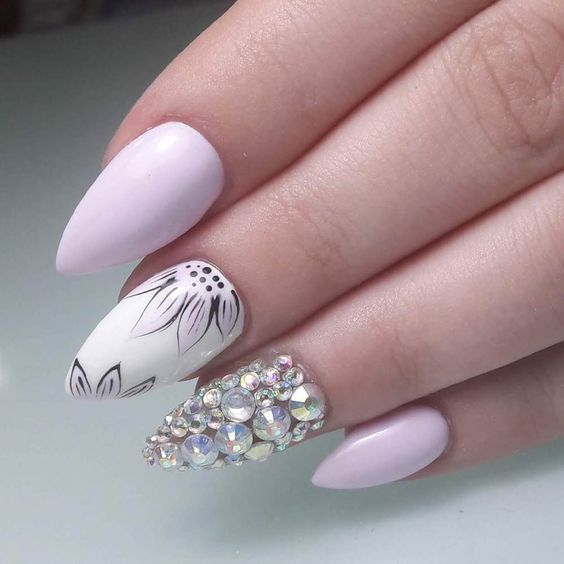 Lavender & rhinestones all on one hand? And a floral design? Perfection. These are the perfect graduation nail ideas for 2023.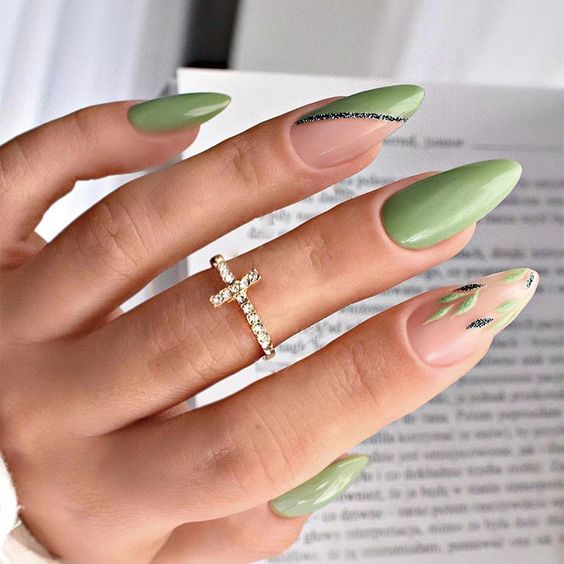 If there's any color we're loving as graduation nail inspiration, it's this gorgeous olive green.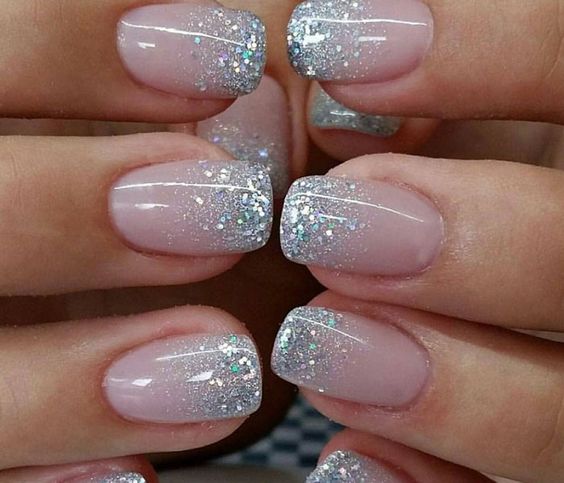 In 2023, glitter is always a safe and gorgeous go-to for classy graduation nails.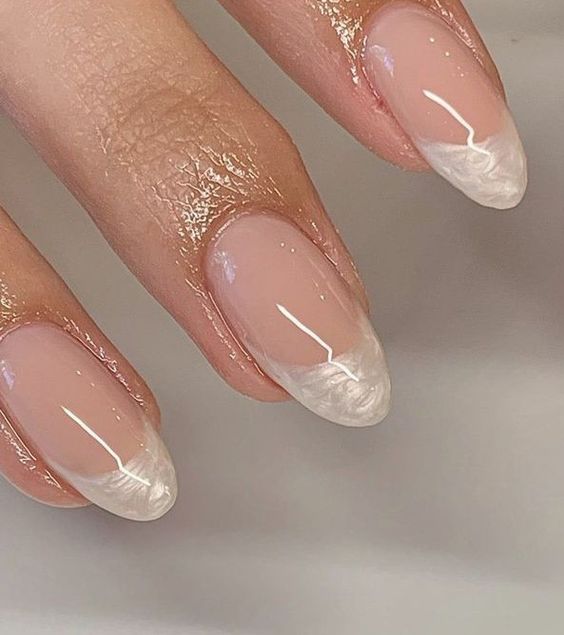 One of our favorite takes on the classic French Tip is with the viral pearlescent nail polish.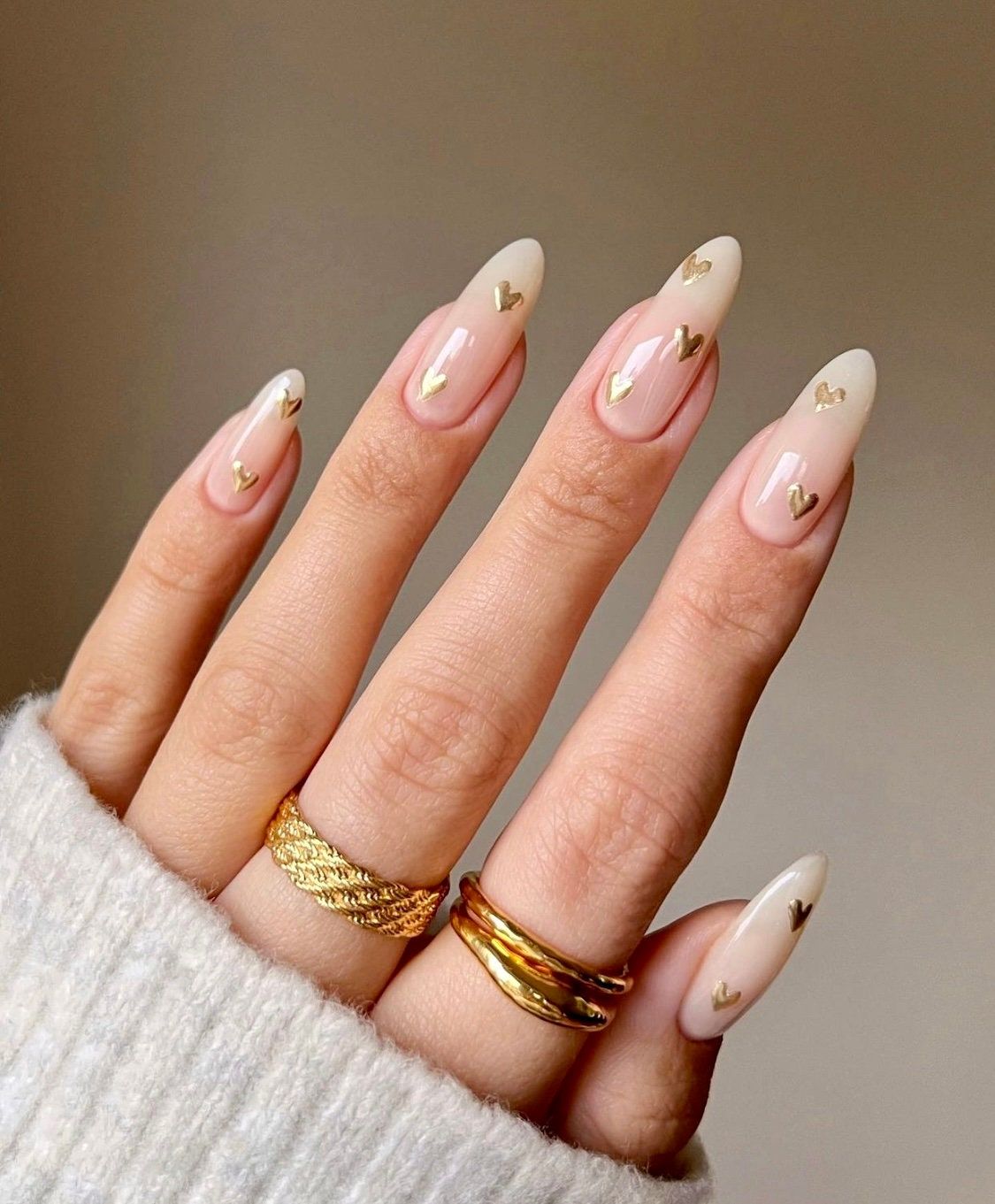 We're loving the mini heart trend and it's safe to say this nail design has stolen our hearts.
If you're looking for a simple and classy graduation nail idea, try a milky white gel nail polish.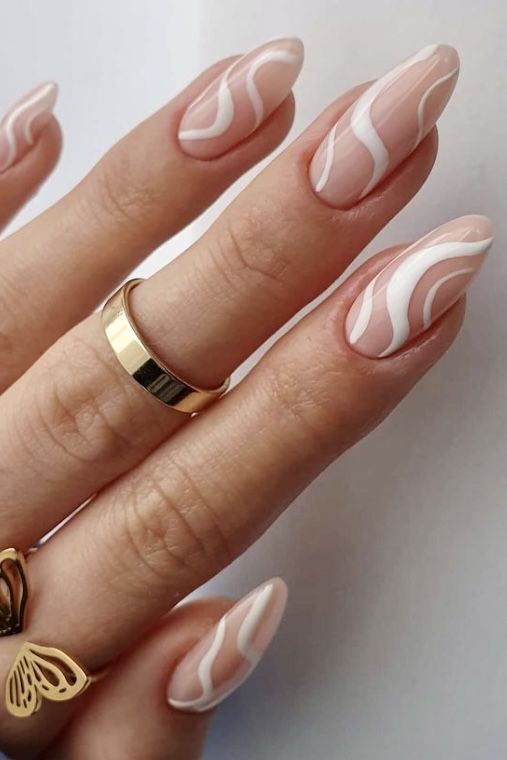 Swirls have been one of the biggest 2023 nail trends and they're absolutely perfect for graduation.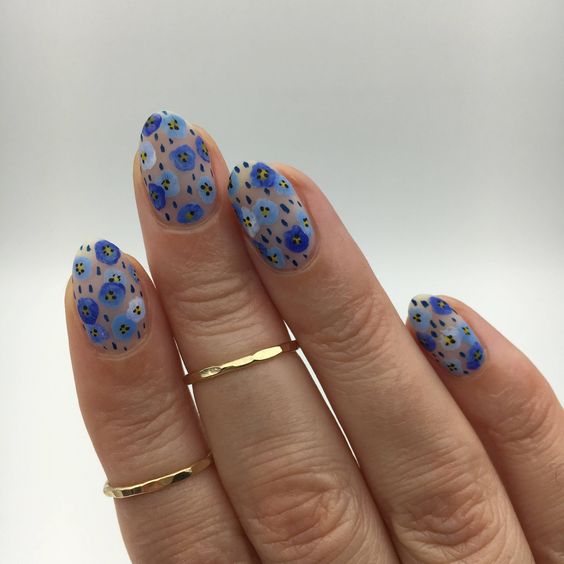 Who can resist such a cute and simple blue floral nail design?
We're definitely crushing on this for graduation.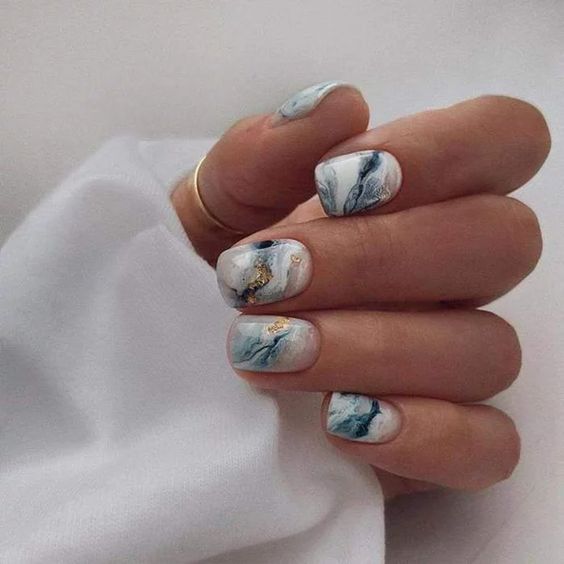 Marble is a nail trend we can absolutely get behind, especially when it looks this good.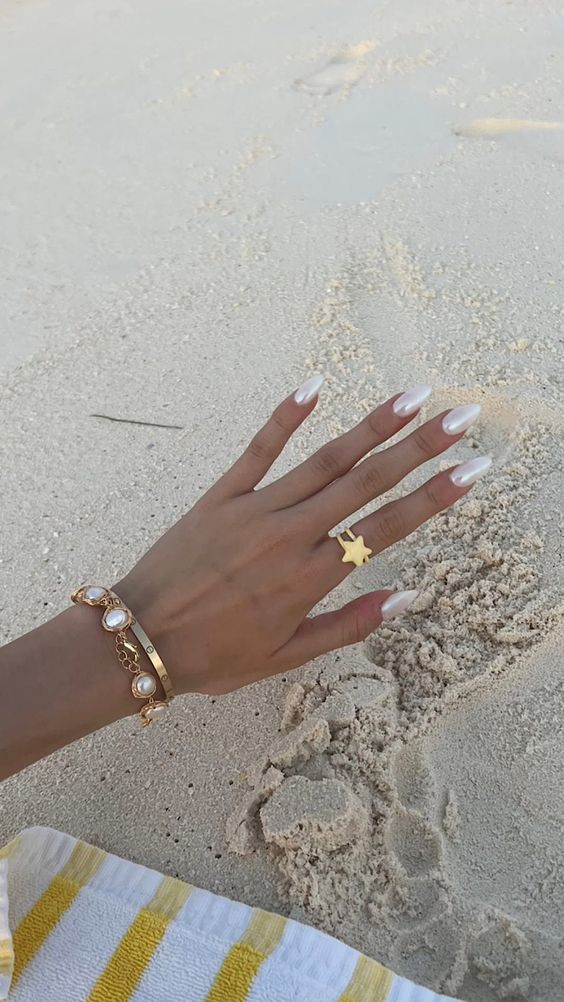 The white chrome Hailey Bieber nails are not only the trendiest nails in 2023, but they were practically made for graduation.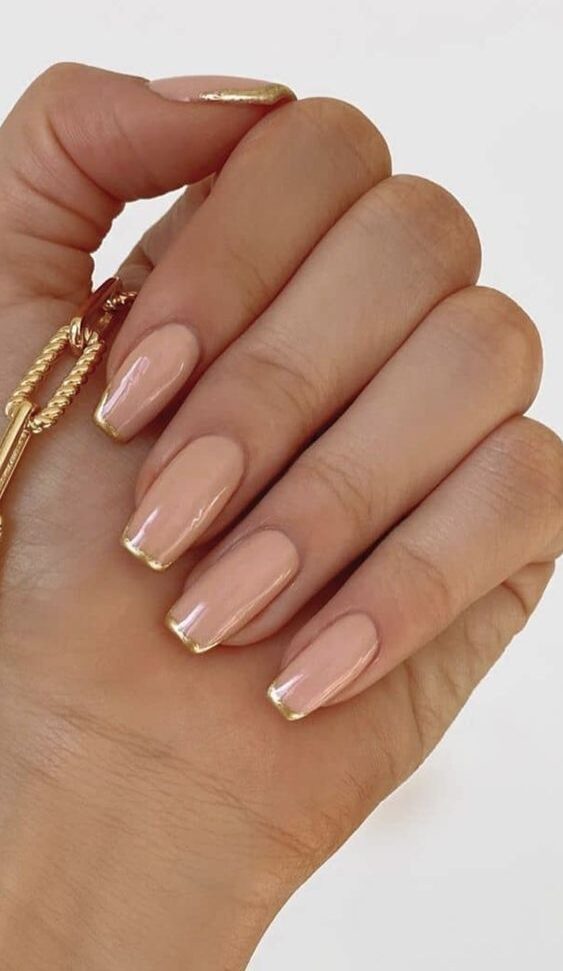 Keep things classy for your graduation nails with just a simple addition of a thin gold tip.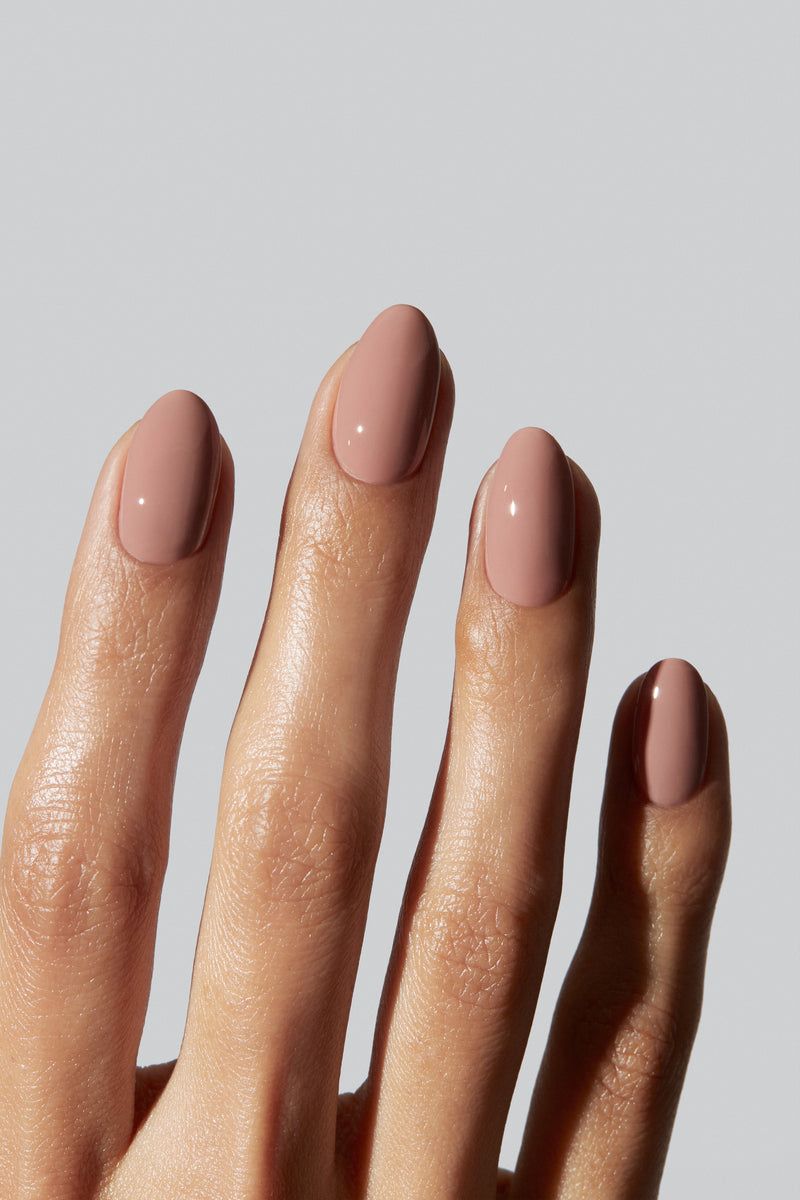 Sometimes, less is more, and for graduation we've been loving the simple nude nail trend.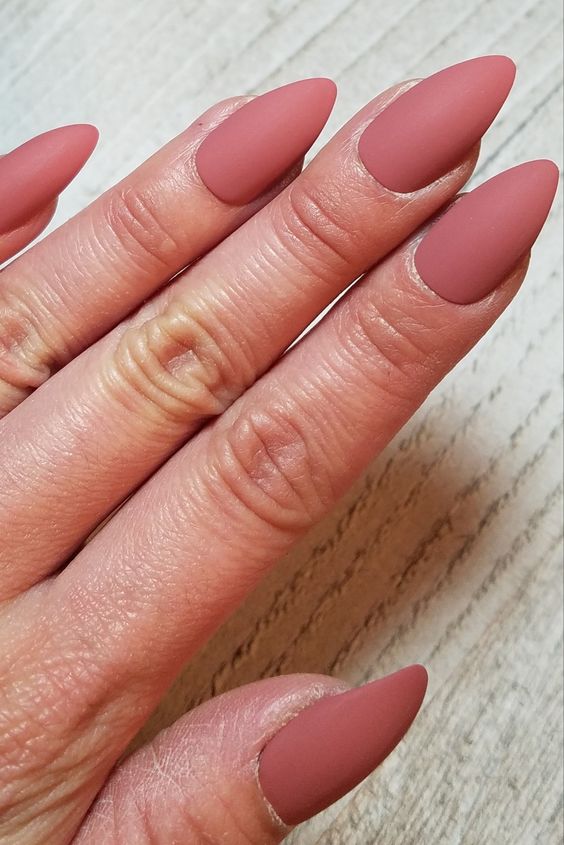 Dusty rose is a combination of pink and nude that we're currently crushing on.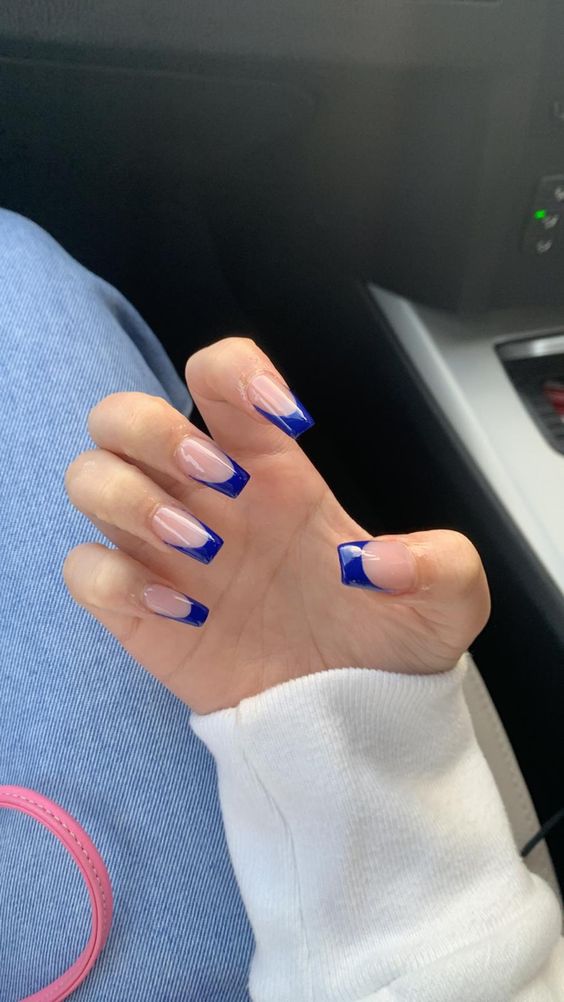 If you want to make a statement without going too big, try the squared French tip manicure with a navy blue polish.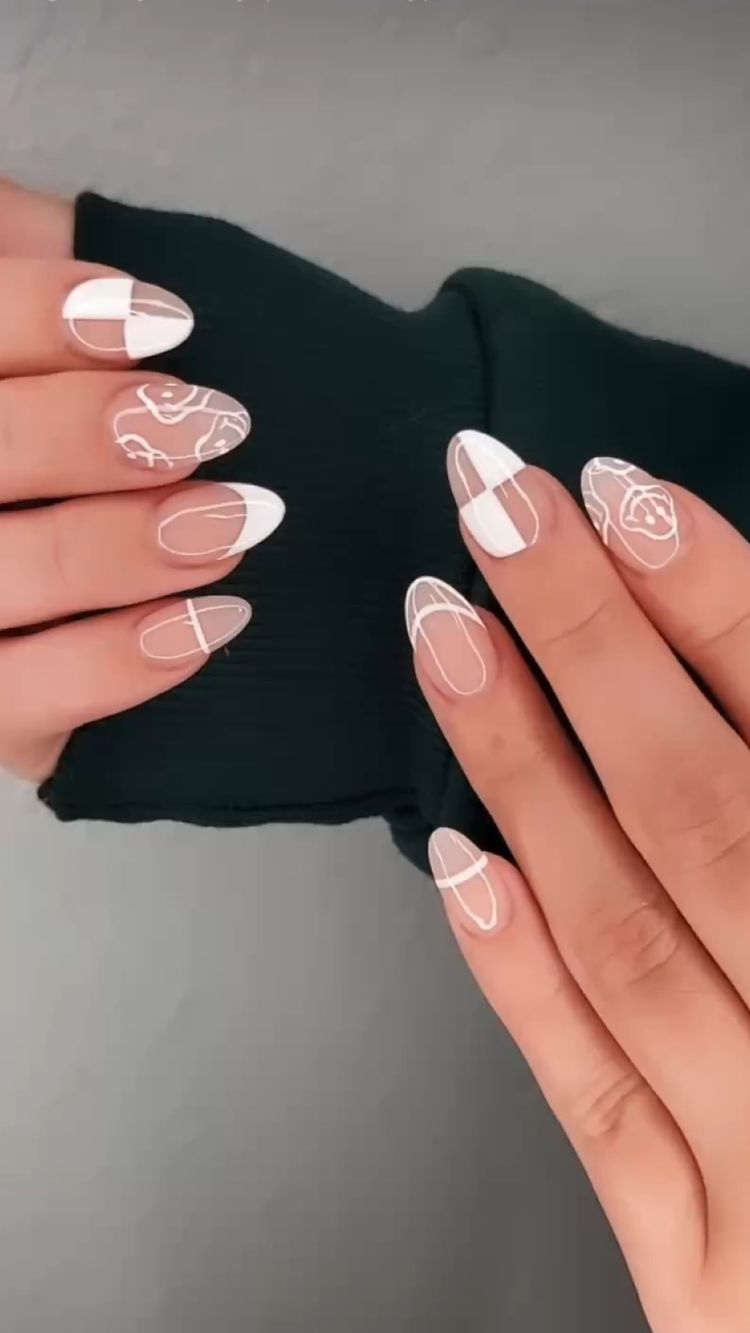 Graduation nail ideas shouldn't just be serious, they should be fun and playful like this abstract nail design.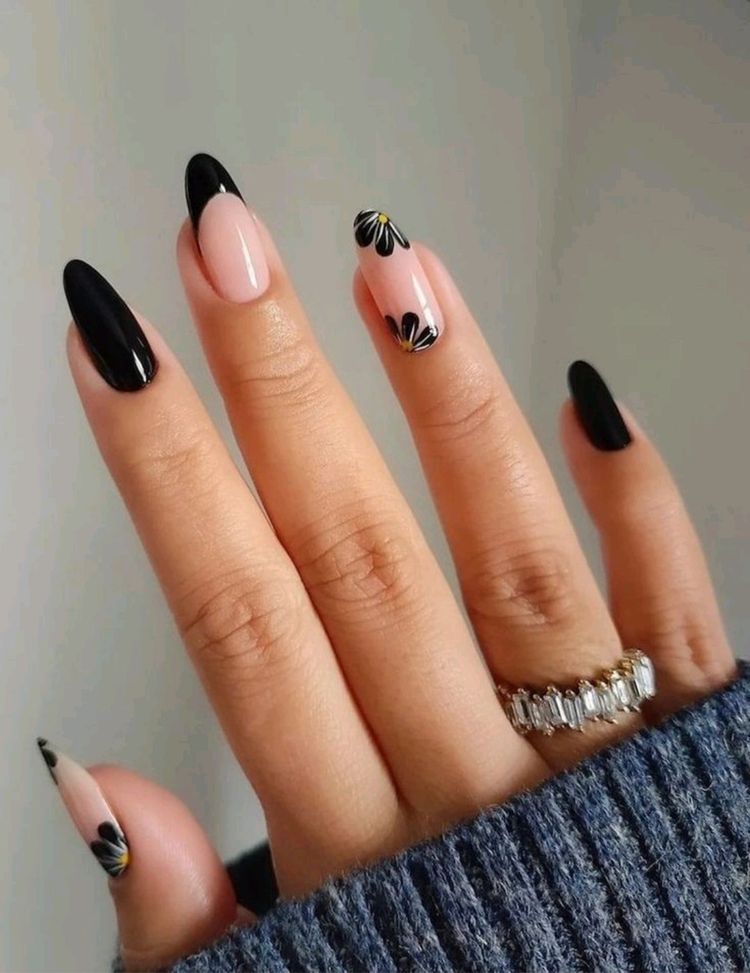 One of our favorite graduation nail inspirations that we've seen is the classy black French Tip with the addition of daisies.
Much like the white version we mentioned earlier, but this one is just a bit edgier.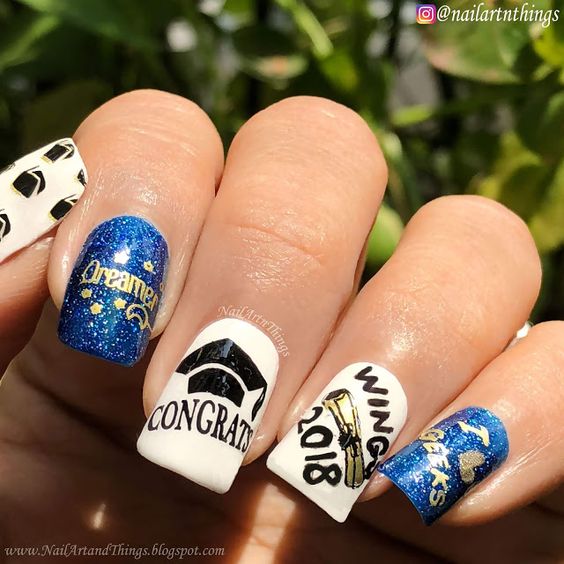 Nothing says graduation more than going all out with your nail design and having graduation related art on every single nail.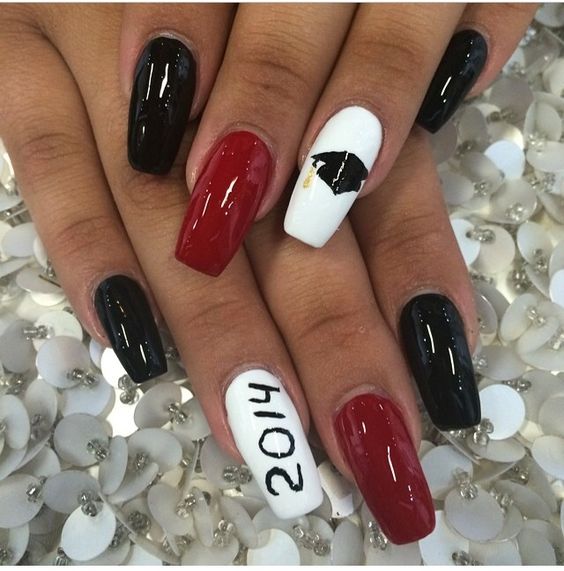 We love the idea of incorporating your school colors into your graduation nail design.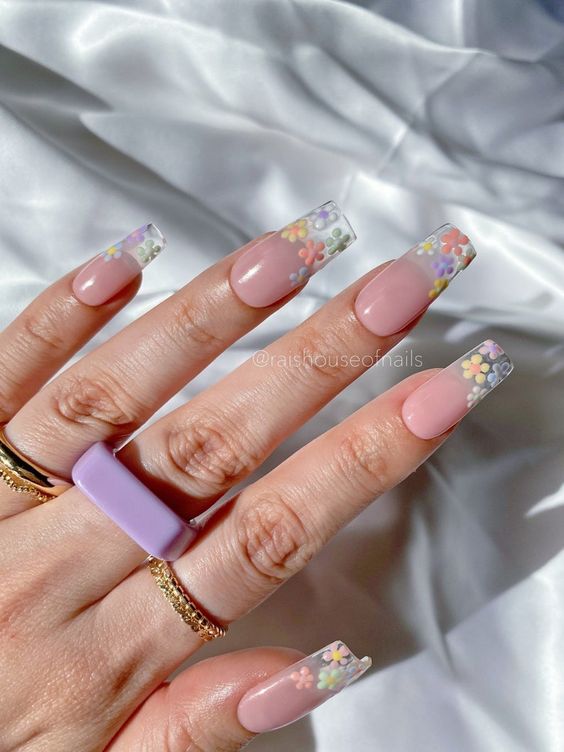 A French tip made from tiny flowers? Sign us up.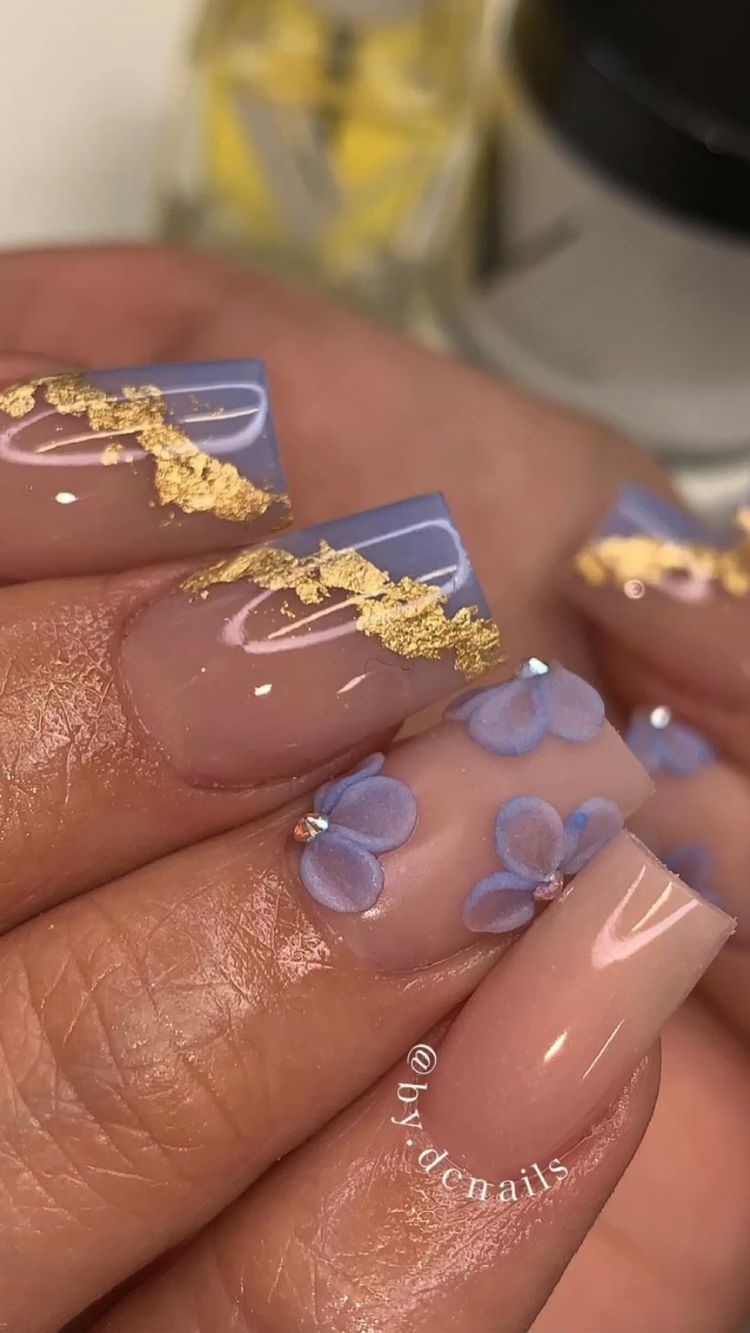 It doesn't get classier than adding in gold leaf for your graduation nails.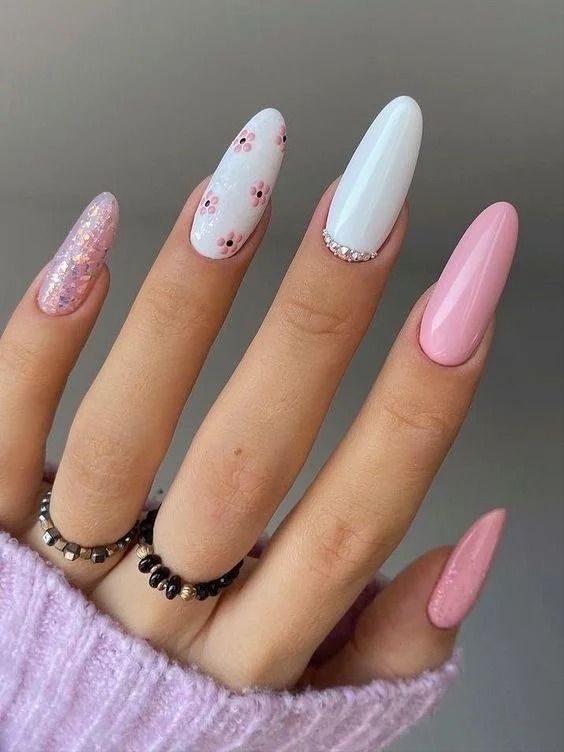 The best nails for graduation are obviously the ones with a pink & white color combination, glitter, and mini flowers.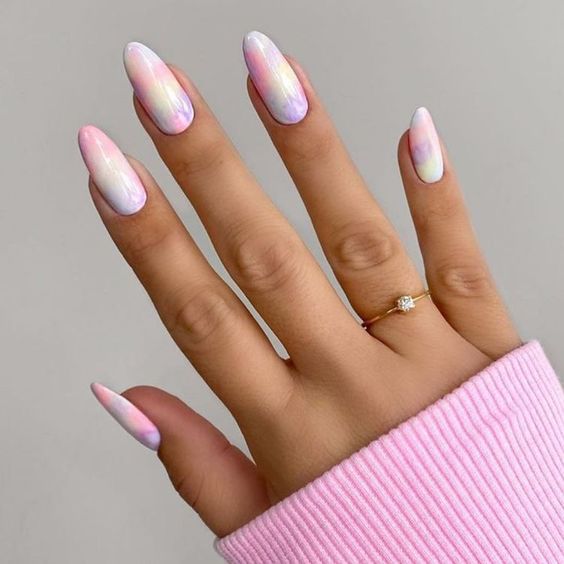 We will never be over how gorgeous this pastel manicure is.
On our way to the nail salon right now!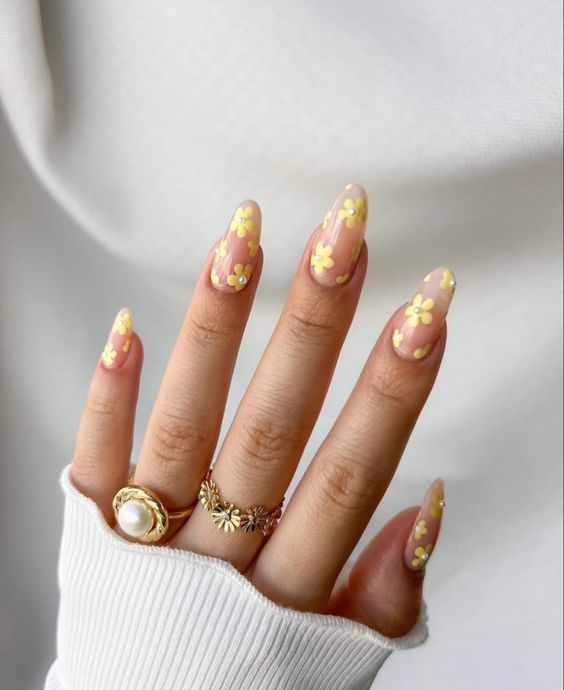 What better way to brighten up your graduation day than with a bright & sunny yellow floral manicure?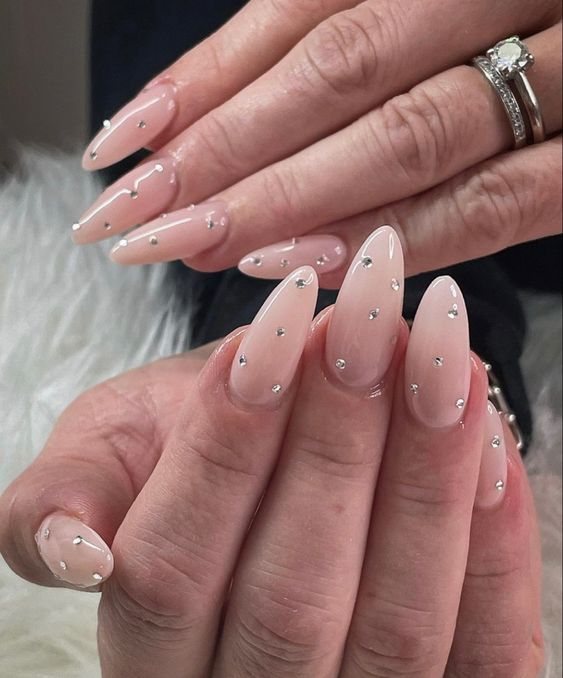 You might have seen this first in Euphoria but dare we say this is the perfect graduation nail idea?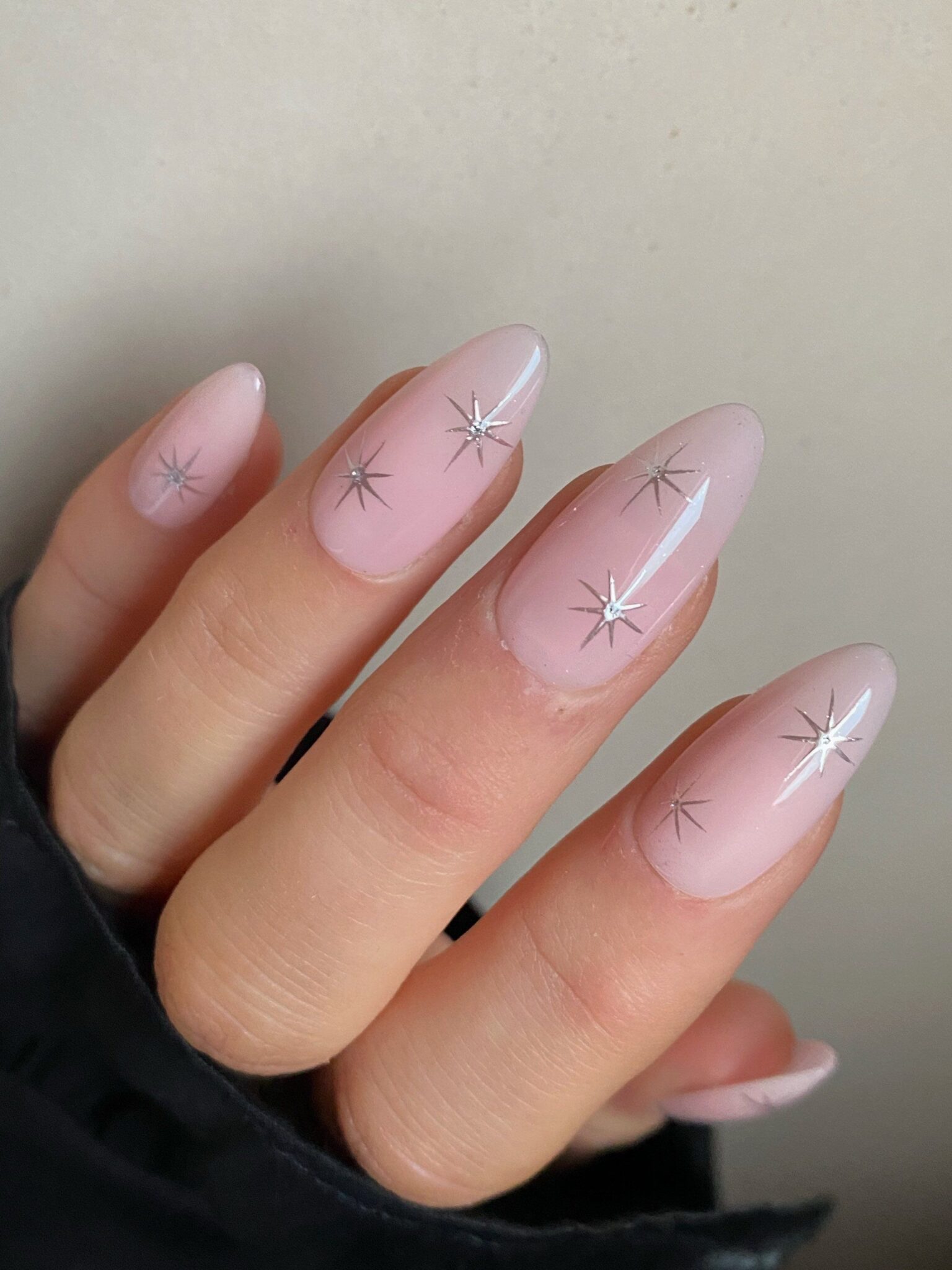 It might be simple and dainty, but this silver star manicure makes a big splash with how stunning it is.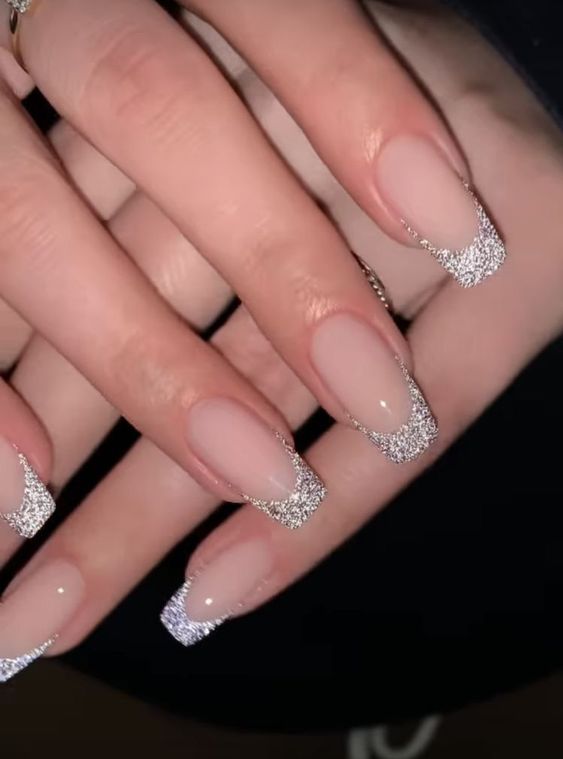 We're drooling over how gorgeous this silver glitter French tip manicure shines in the light.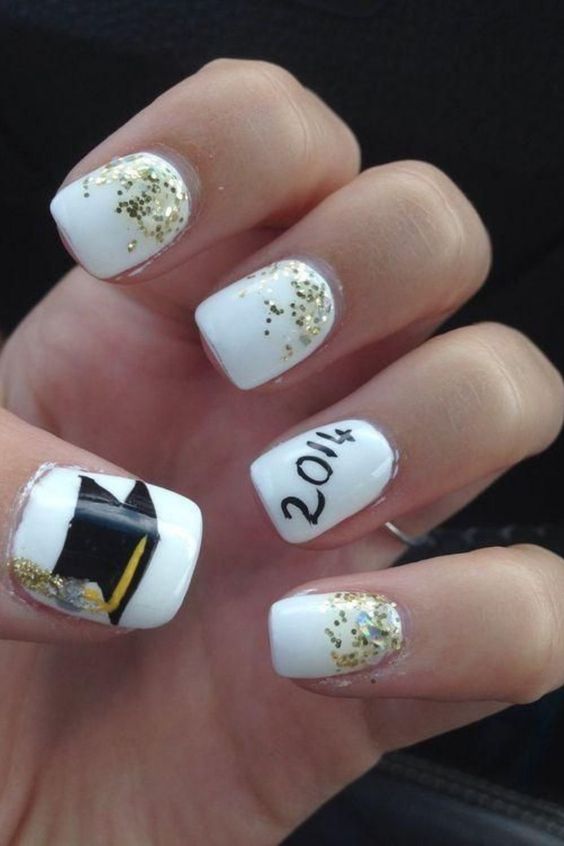 This white and gold graduation inspired nail design that will get you ready to party in no time.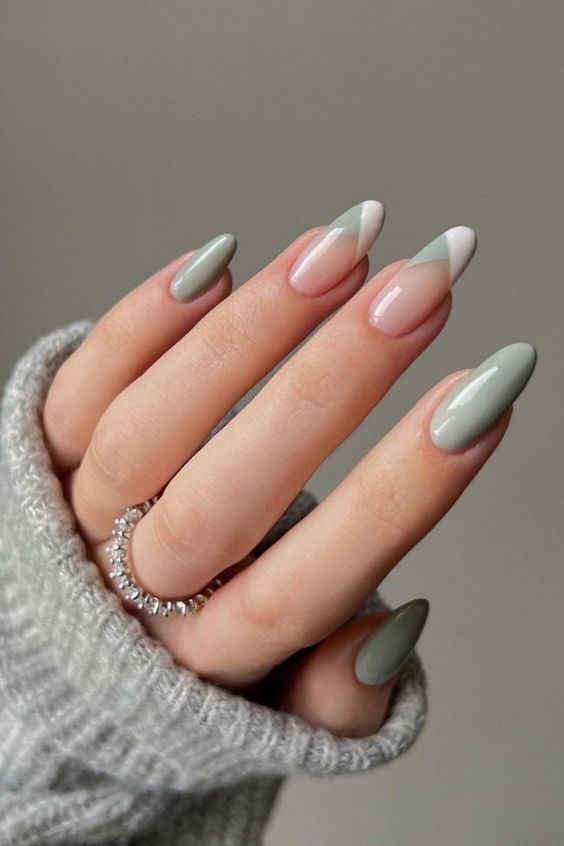 The muted green is a soft and classy nail color that will look fantastic with any dress you wear for graduation.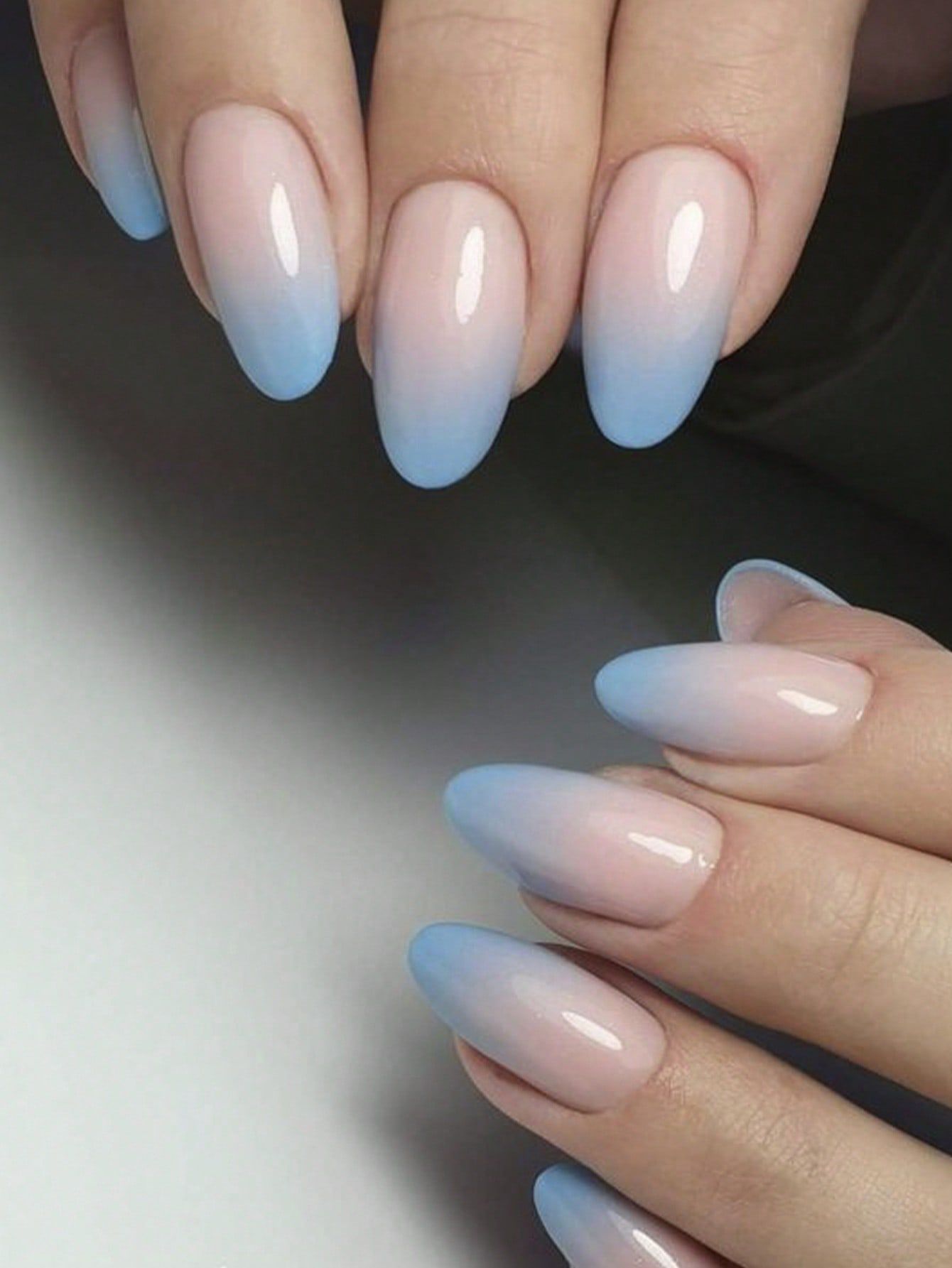 We're a sucker for an ombre nail, especially when it's with a baby blue that's this gorgeous.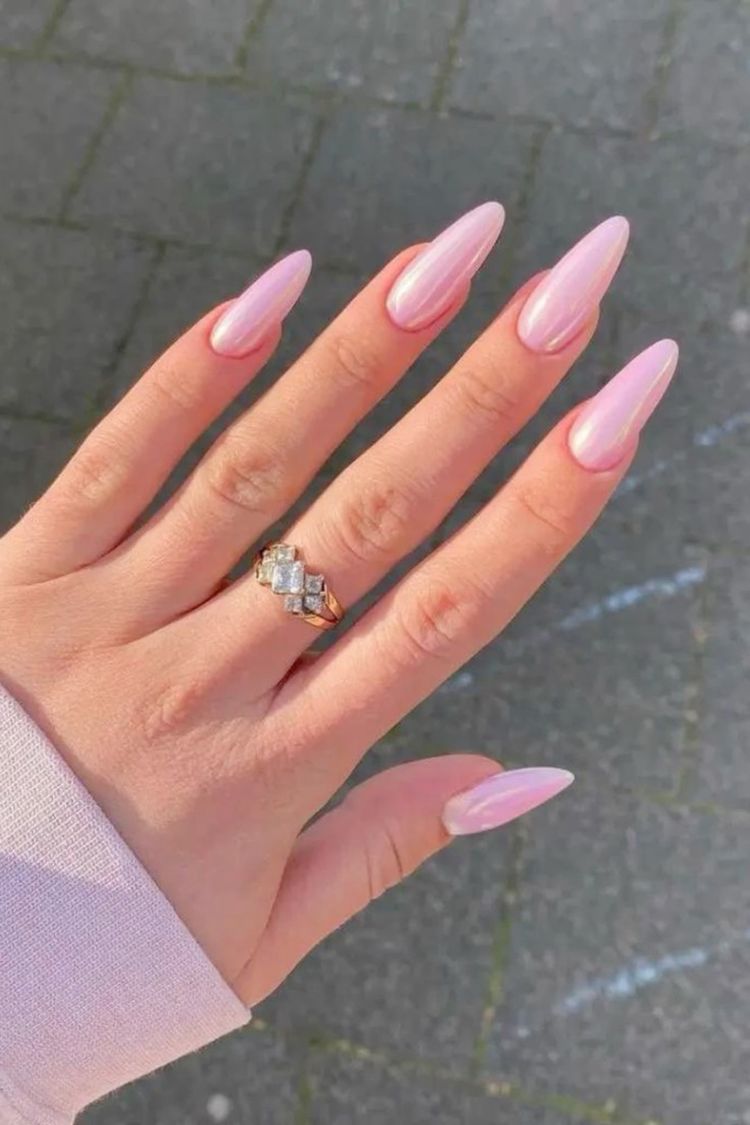 Chrome is the name of the game for nail trends and the pink version is a winner for graduation.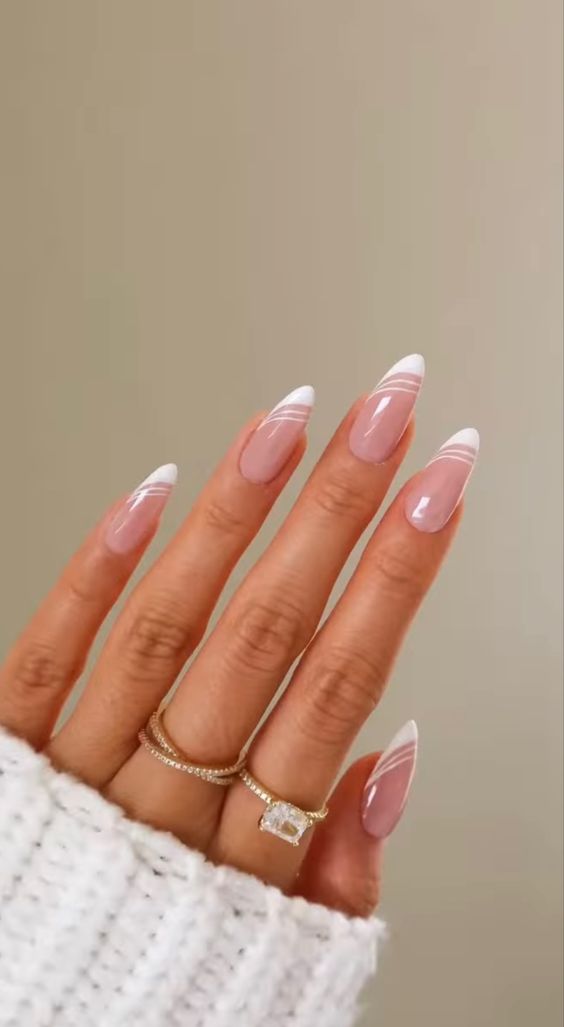 If you love the look of a classic white French Tip but want to make it a bit more unique, try going for an asymmetric design.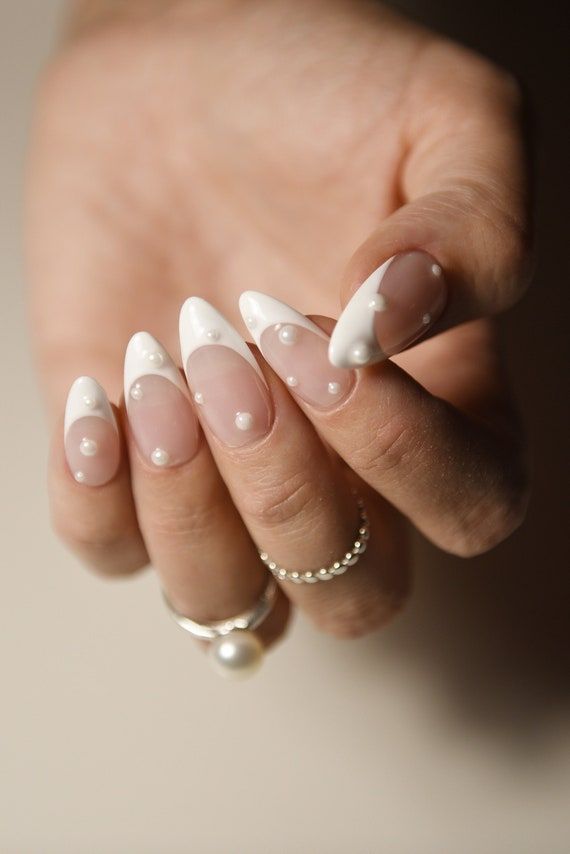 The French Tip and Pearl nail combo might be the best nails for graduation we've ever seen.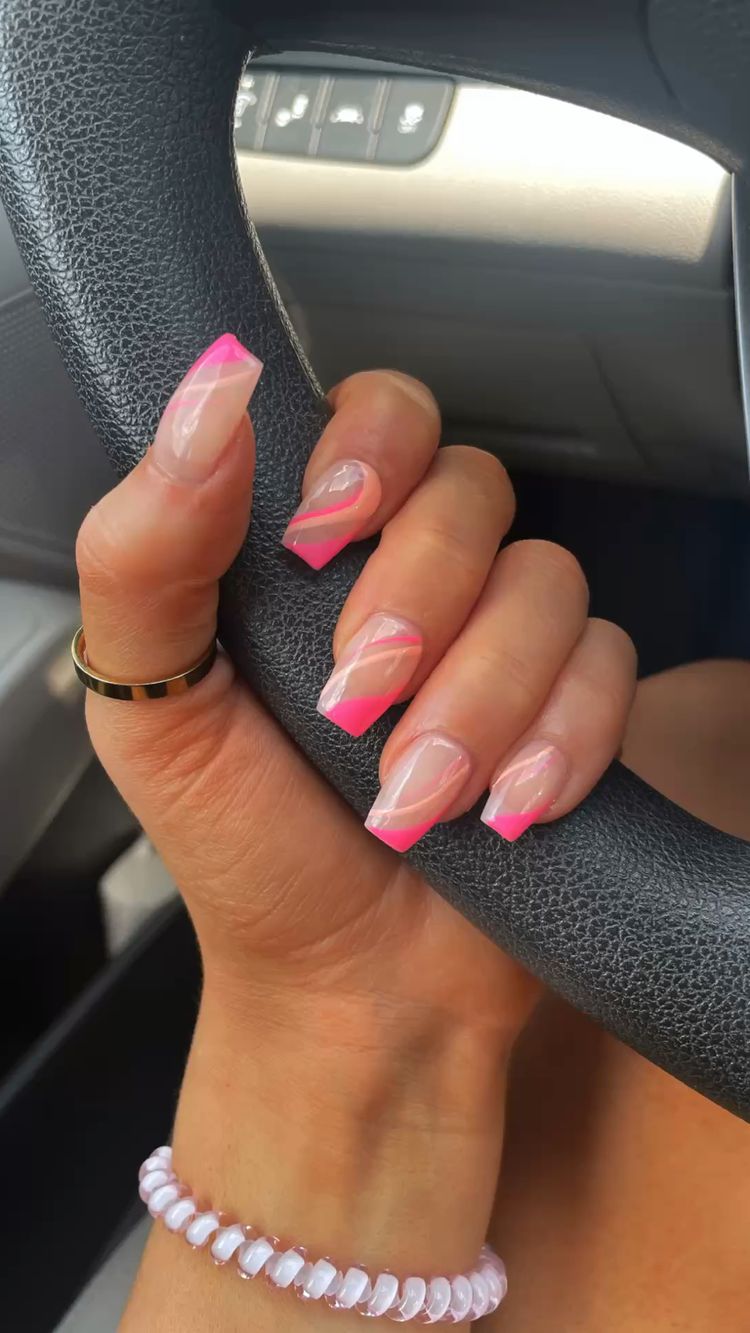 Nothing makes for a better statement than a hot pink swirl manicure.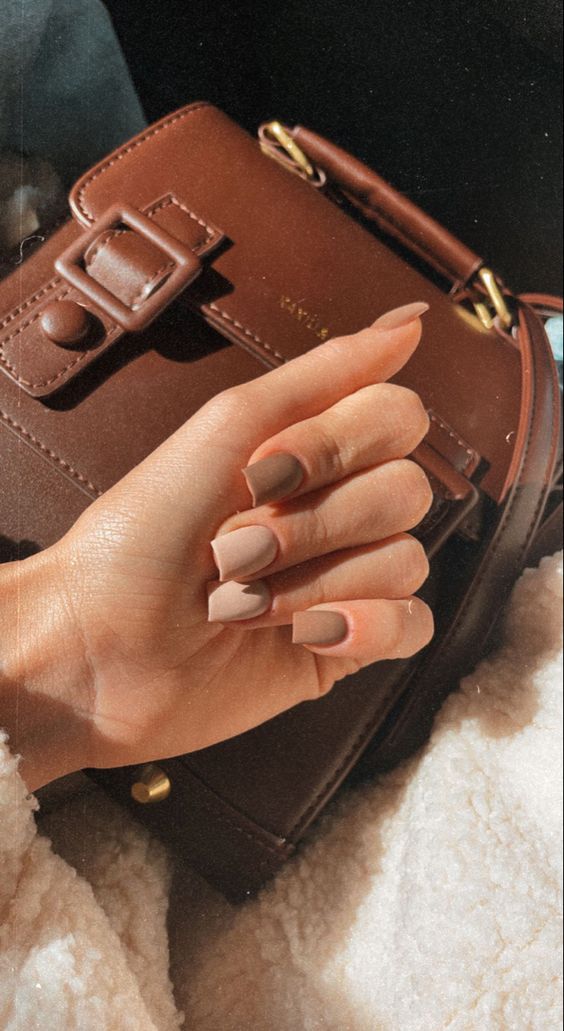 One of our favorite classic, simple, and elegant graduation nail ideas is just going with different shades of soft brown.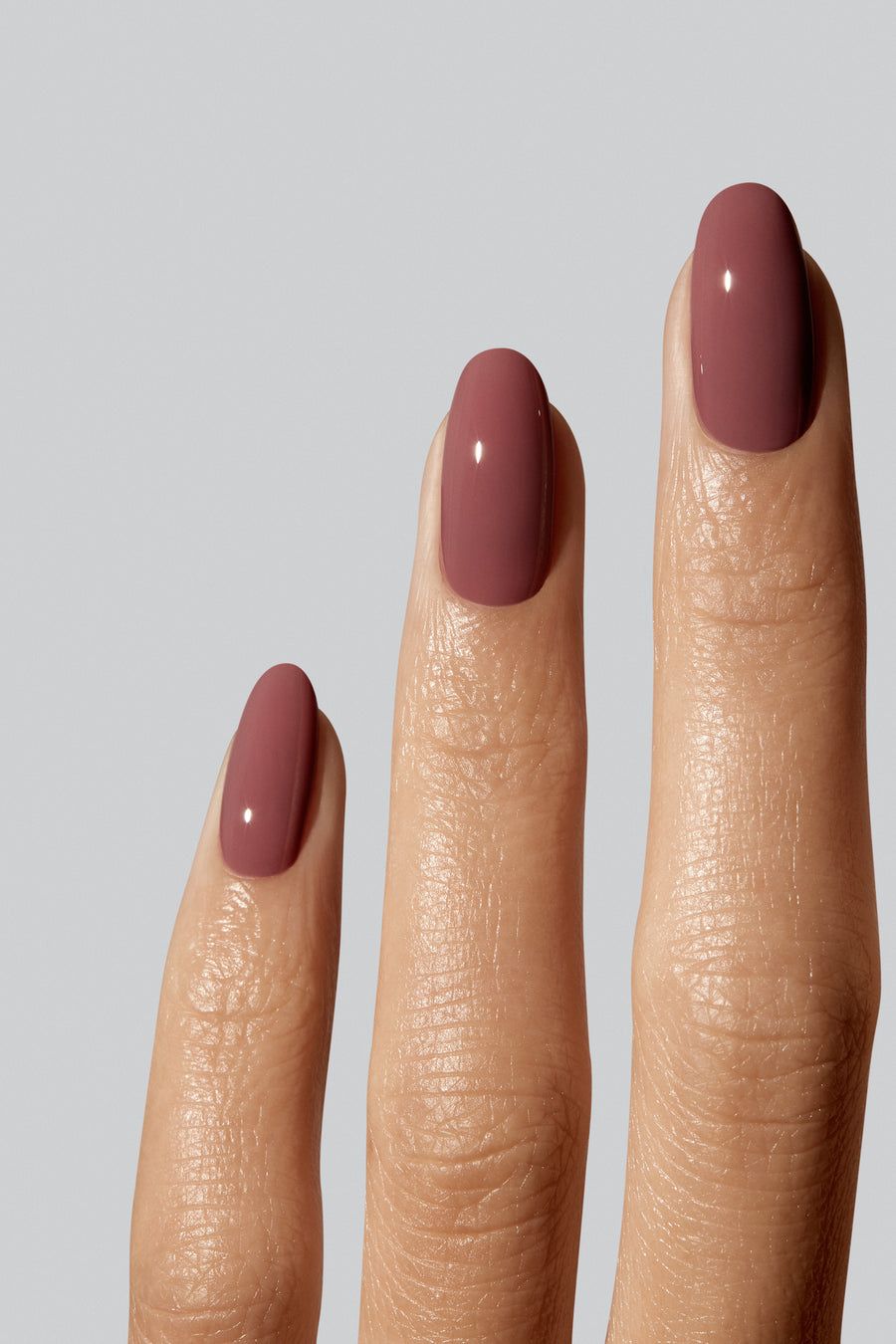 Mauve is the simple and elegant color we'll never get enough of in 2023.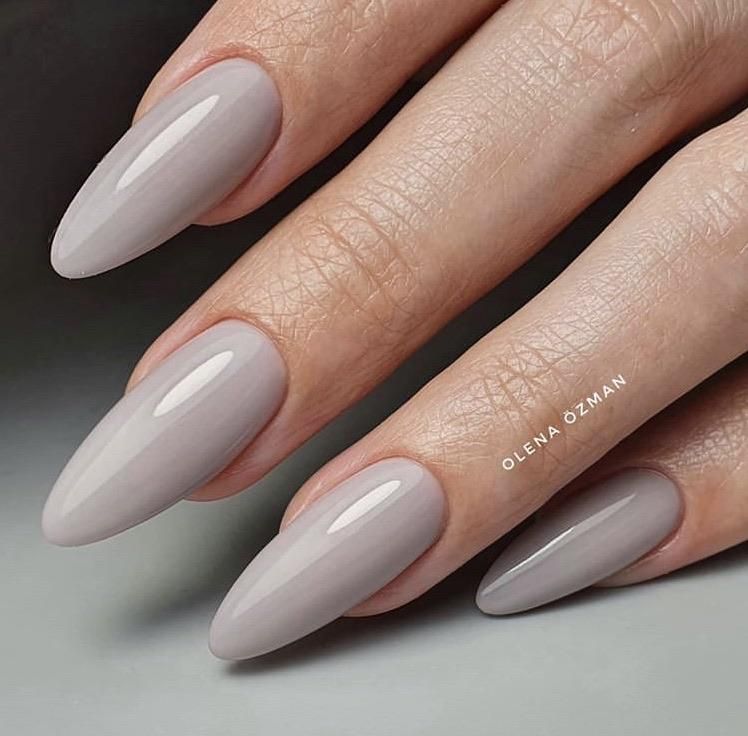 Don't sleep on sultry gray, it's here to stay.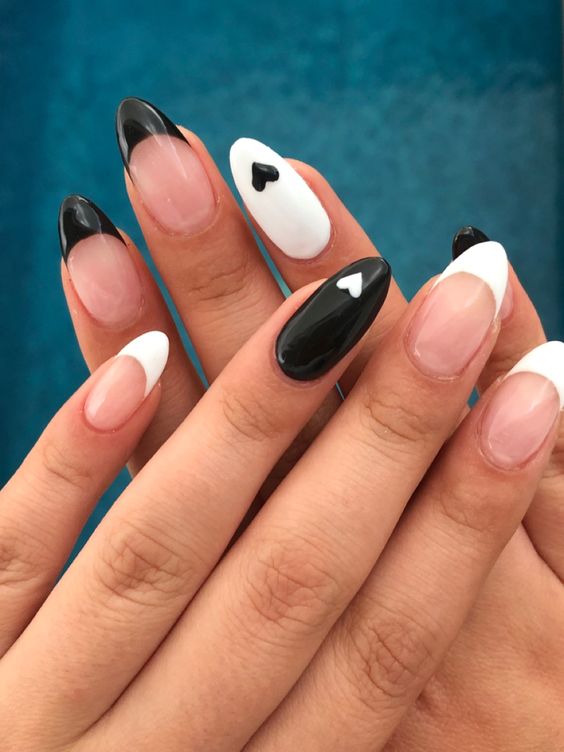 You can never go wrong with a simple black and white manicure for graduation.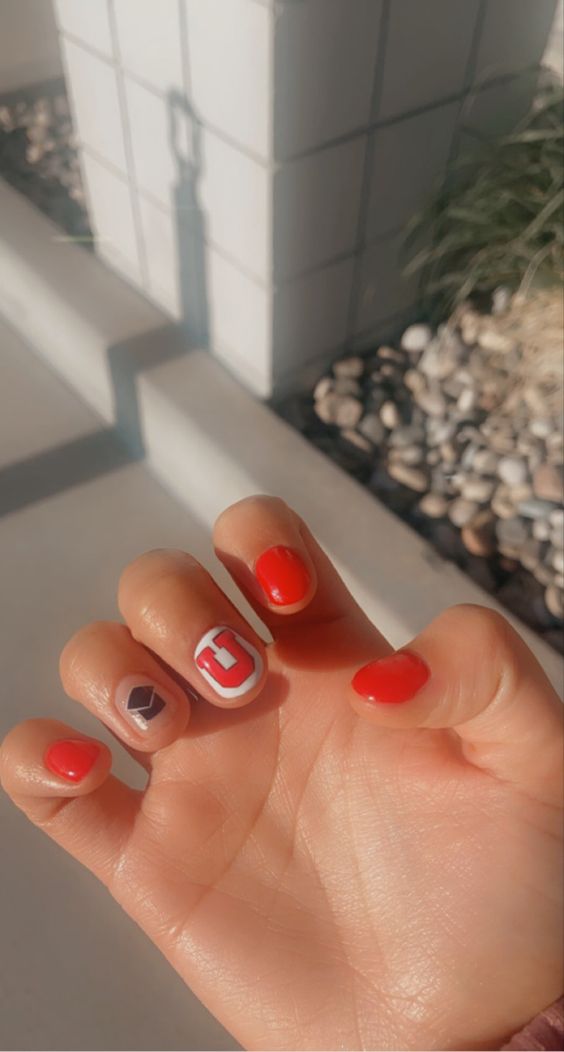 Adding in your school logo or emblem creates a fun and unique manicure that's perfect for graduation.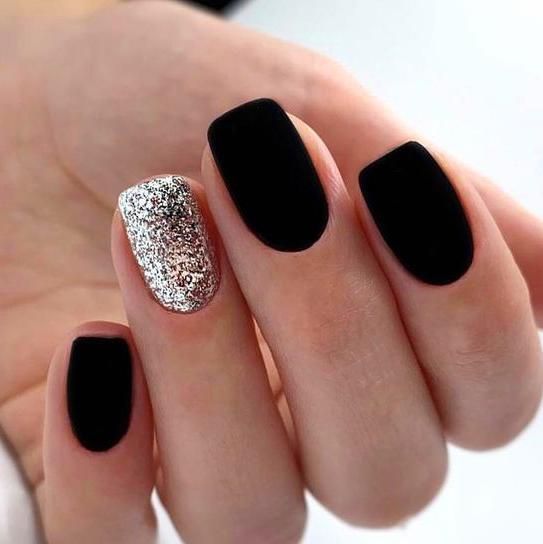 Adding in a silver nail to a black manicure instantly makes it that much more stunning.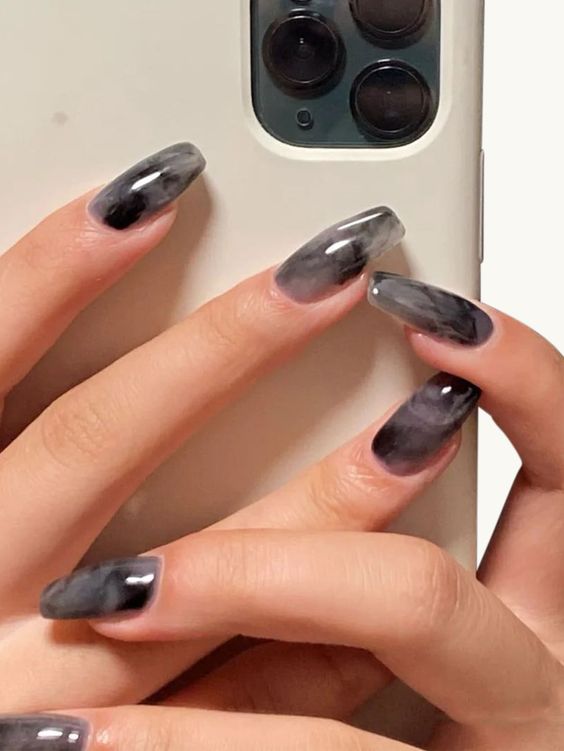 Somebody call the fire department because these smokey nails are on fire.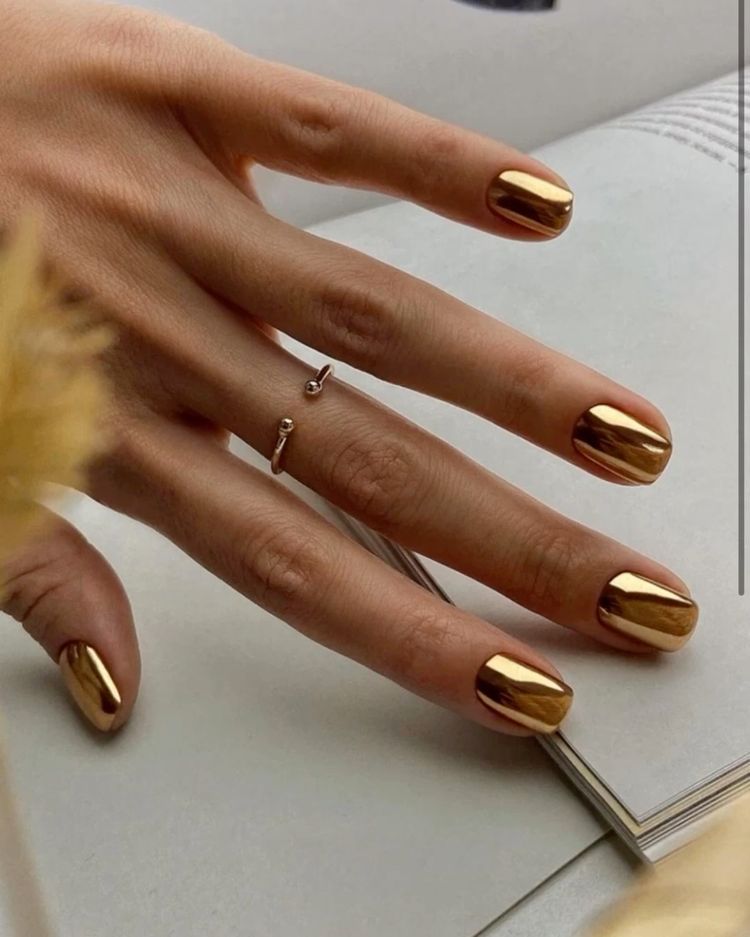 What's graduation without a metallic gold manicure to make you feel like a true star.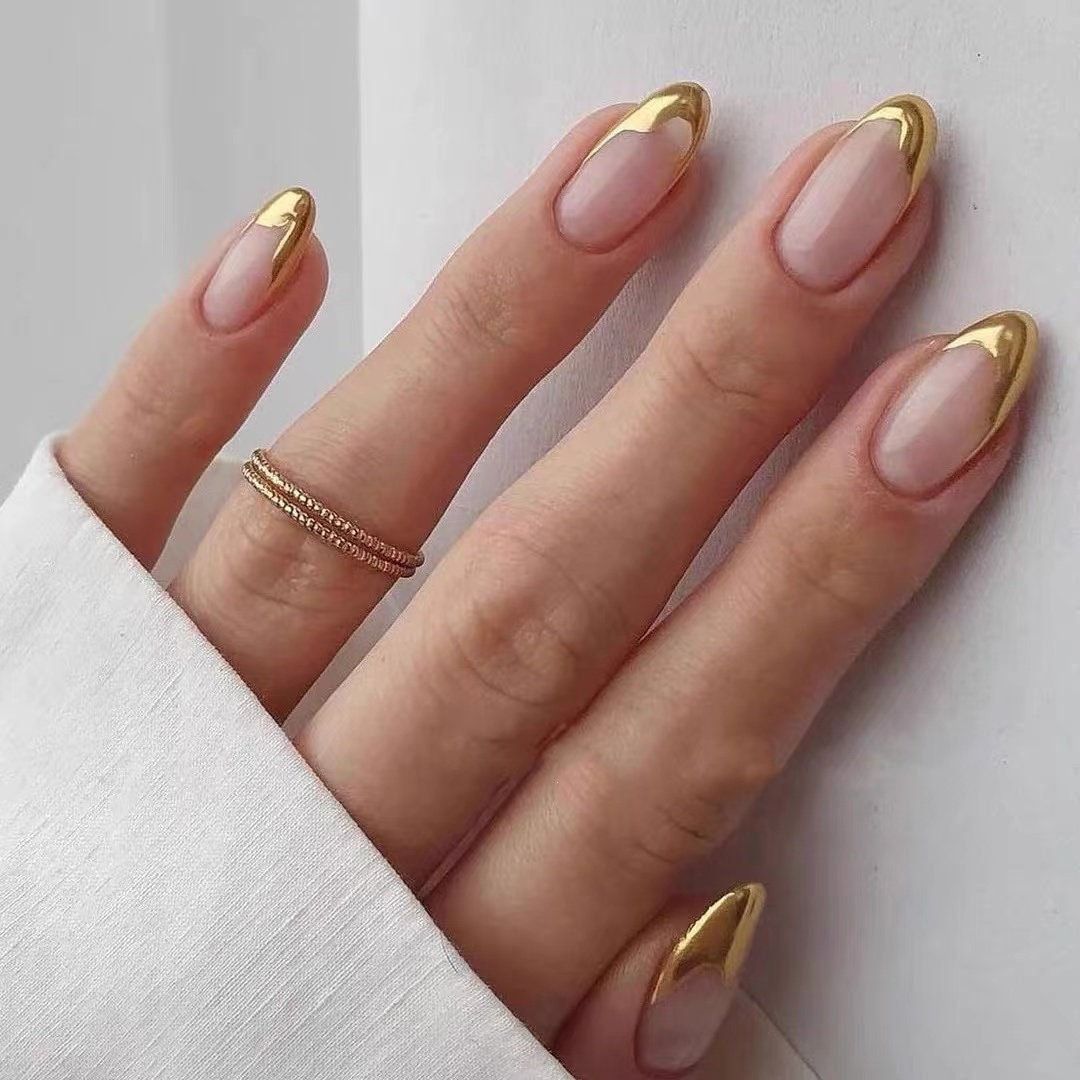 If you love the look of gold but don't want to do it all over, try a cold chrome French Tip instead.
This is one of our more subtle, yet chic graduation nail ideas that people love.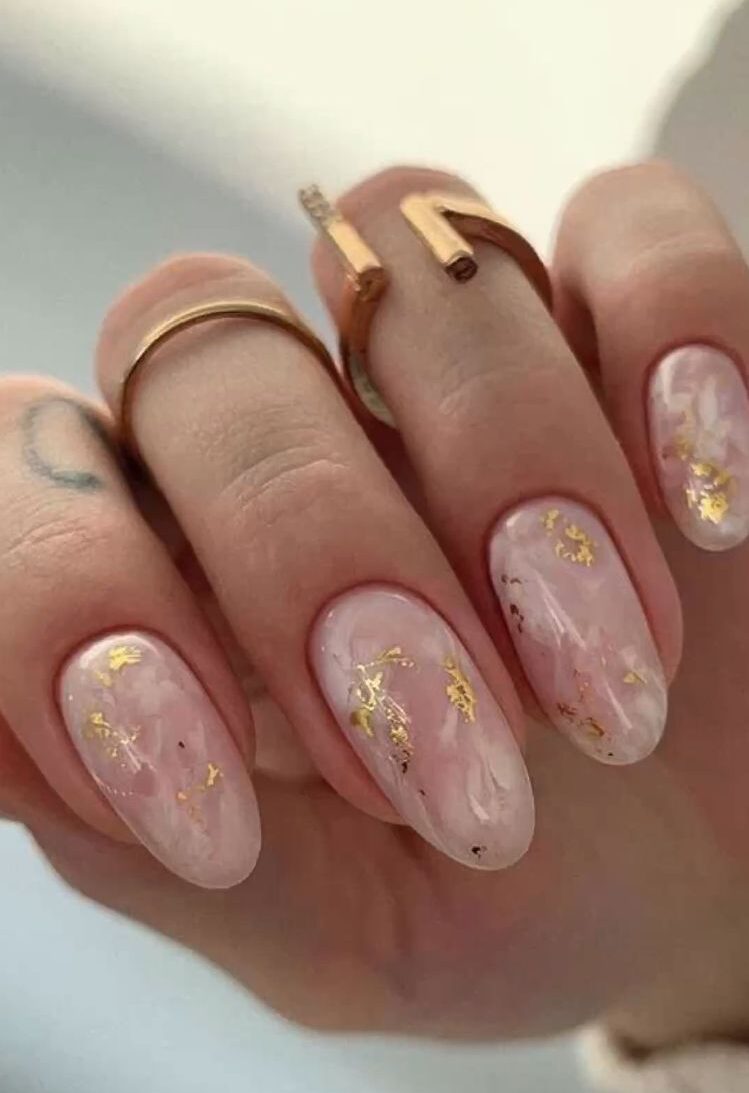 If there's anything we're a sucker for, it's for a gold marble manicure.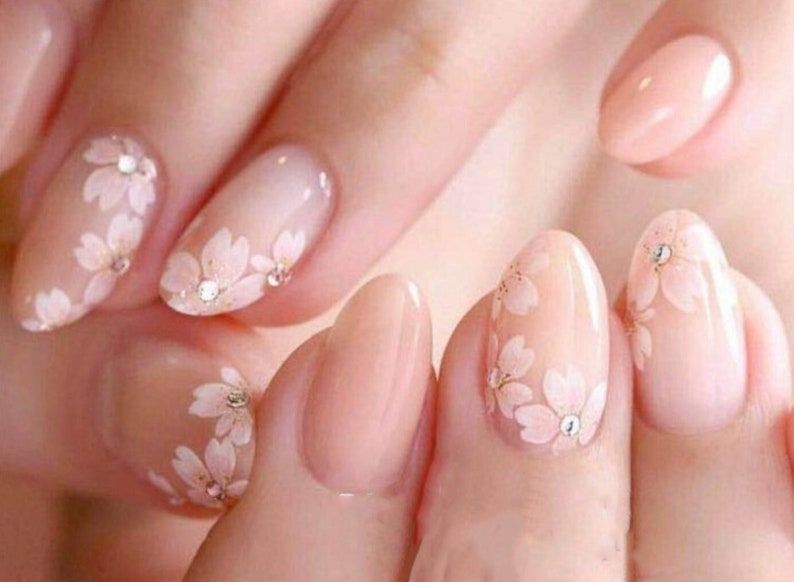 There's nothing sweeter than a pastel cherry blossom nail design, especially if you're graduating in Spring.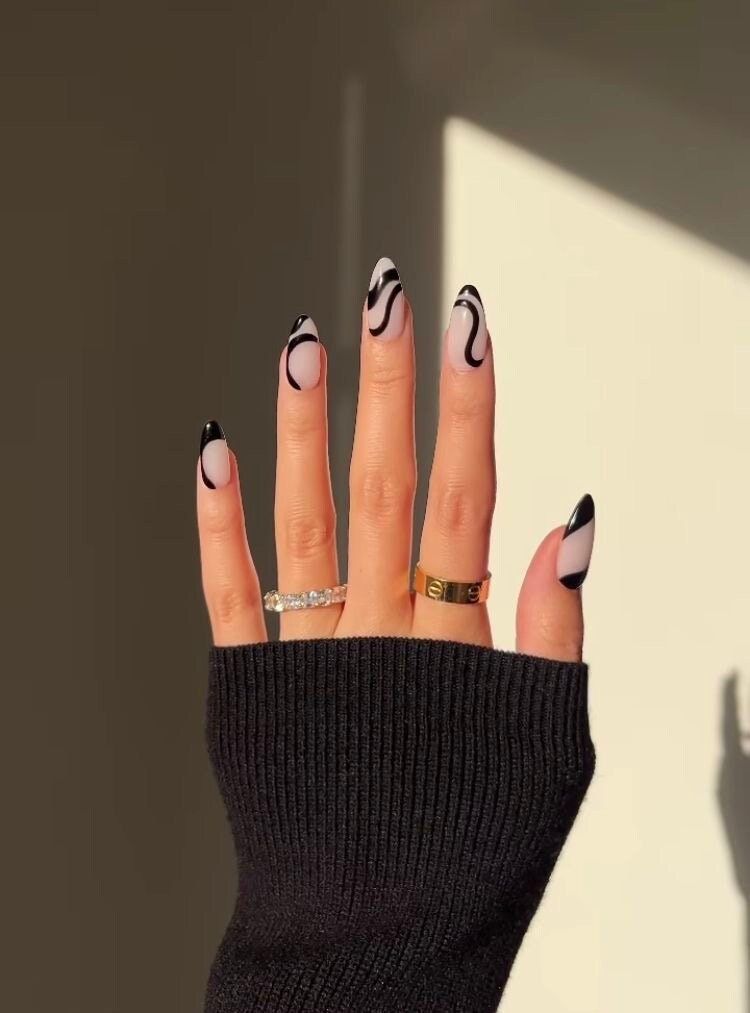 Keep it fun for graduation with a playful black abstract swirl nail design.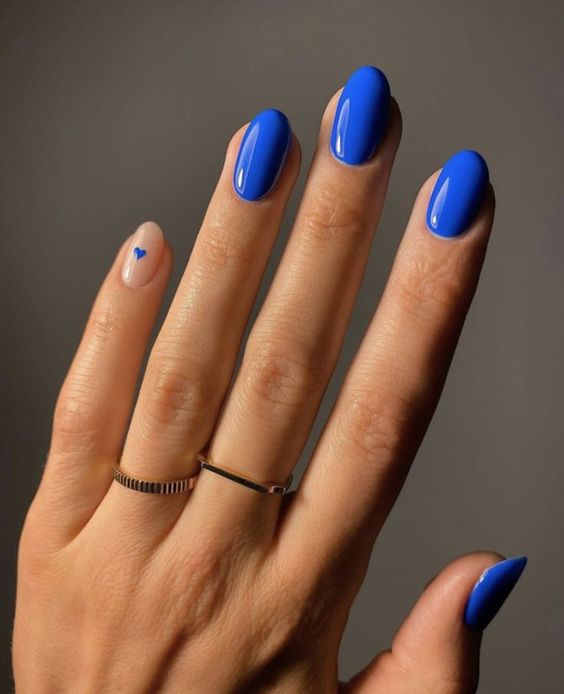 Feel electric on your big graduation day with a manicure that will make a statement.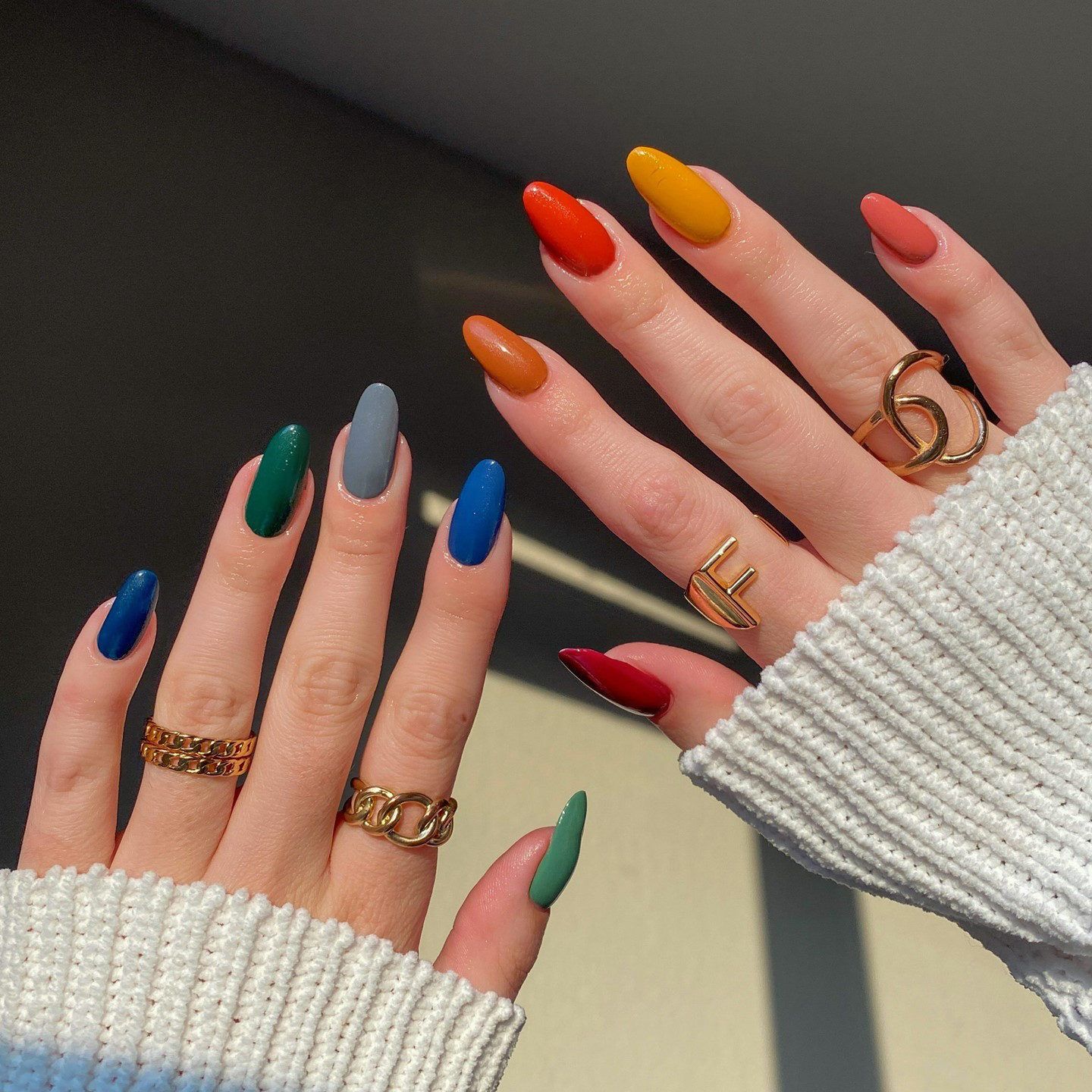 Why choose one nail color for graduation when you can have the entire rainbow?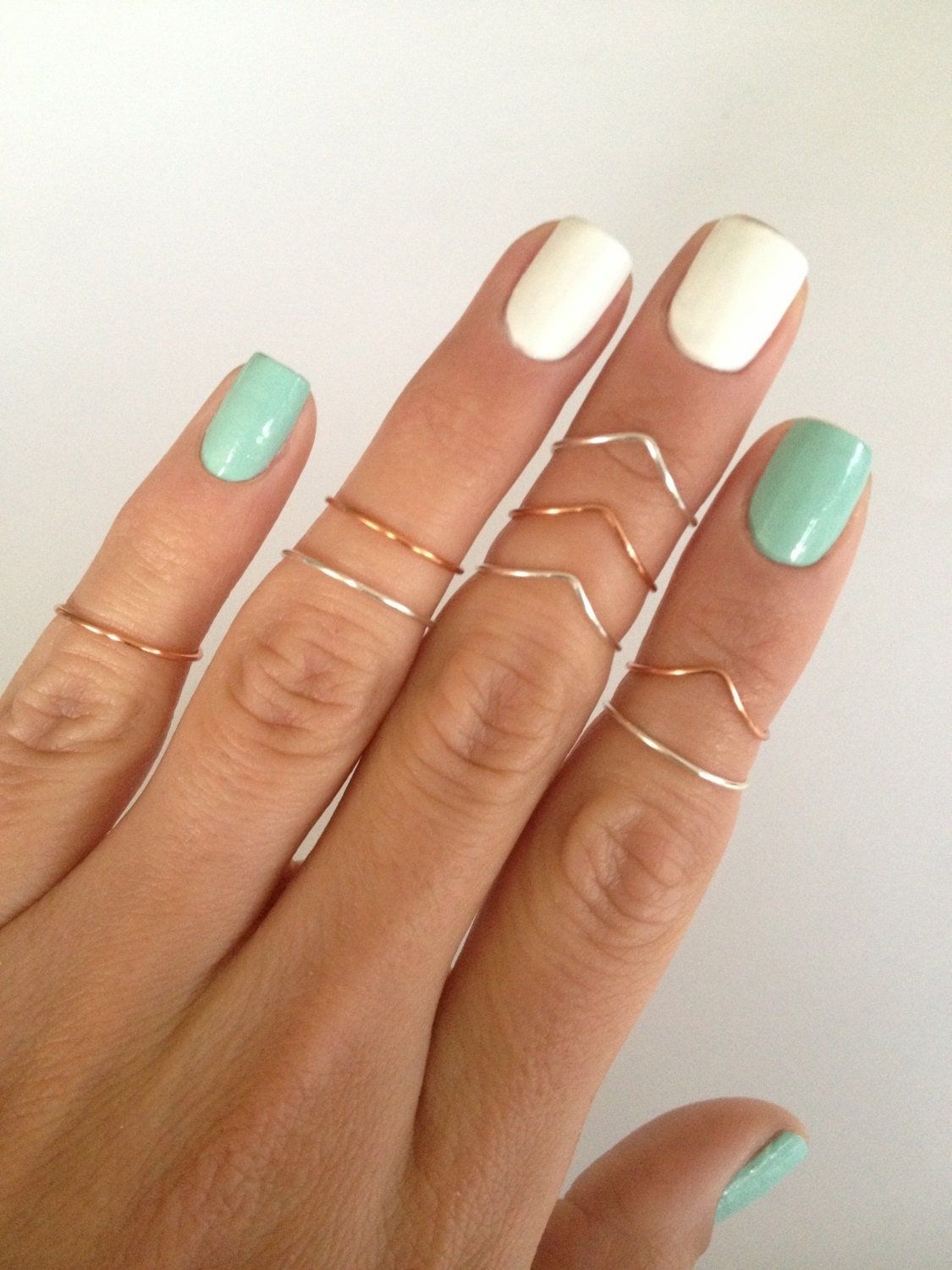 If there's any color combination that's perfect for graduation and Summer, it's white and teal.
Hopefully you've found your favorite nail idea for graduation after reading this post!
If you have any comments, questions, or suggestions leave them down below. Thanks for reading!