Are you looking for trendy jeans this year? Come pick from the most popular jeans for teenage girls in 2023!
Whether you're looking for affordable, high end, fashionable, or simple jeans, you'll be sure to find a pair that matches your taste.
Some of the options include mom jeans, boyfriend jeans, high waisted jeans, and a ton more choices!
Let's dive into the jeans!
Levi's 501 Boyfriend Jeans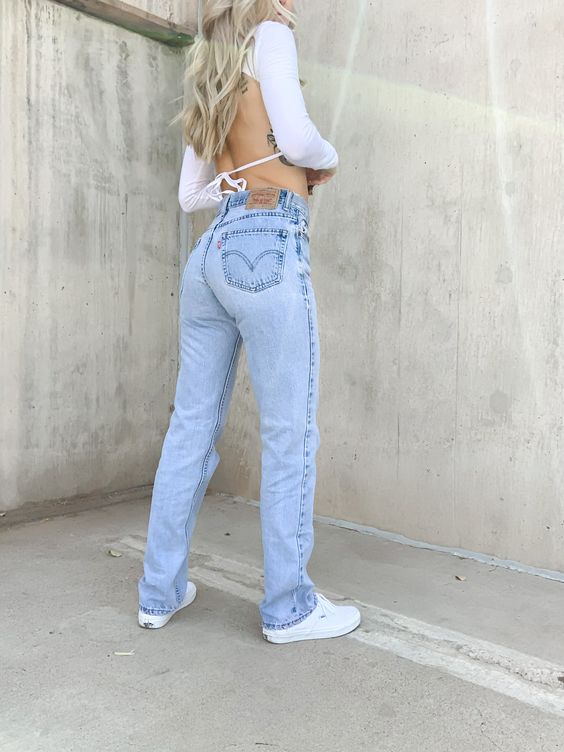 One of the most popular jeans for teenage girls is the Pinterest perfect Levi's 501 Boyfriend Jeans.
This pair of jeans single handedly lives in every single influencer and celebrity's closets, especially if you can find them in their true vintage form.
These are the perfect jeans to wear with your favorite platform sneakers and t-shirts when you're going to school or out with your friends on the weekend.
You can find these on Amazon or in your local thrift store (if you're lucky!)
Free People Shayla Bootcut Jeans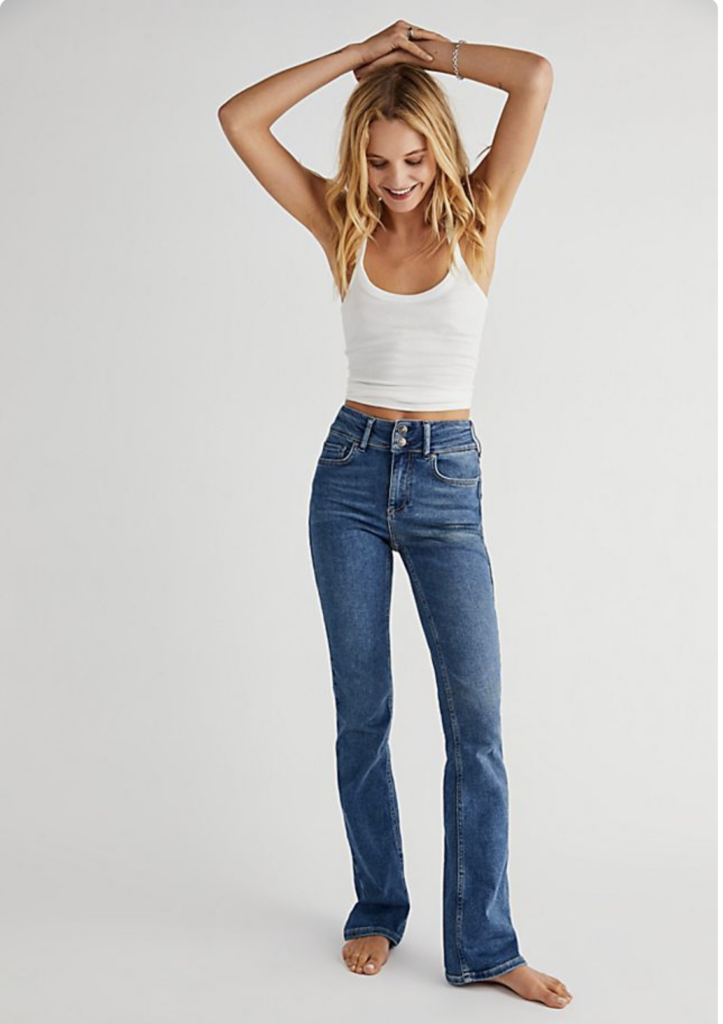 If you're not someone who likes boyfriend jeans but are tired of the basic skinny jeans then we have the answer for you – bootcut jeans!
More specifically, the Shayla Bootcut Jeans from Free People which are the best bootcut jeans for any teenage girl!
Not only are they stretchy, comfortable, and super flattering on anybody, they're only $78 and last for years so you know your money is going to last!
We've sworn by these jeans for years and know you will too so head to the Free People website and add these to your cart ASAP!
Abercrombie Curve Love Jeans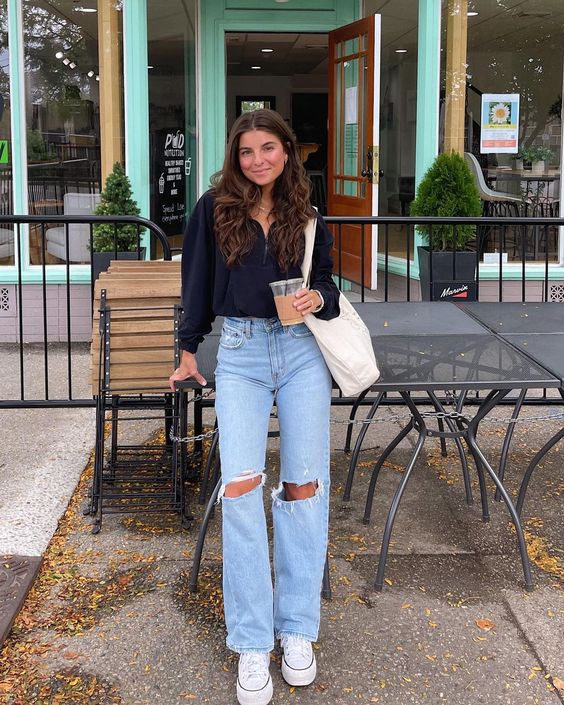 If you haven't already heard of the Curve Love Jeans from Abercrombie then you must not be on social media.
These jeans have taken Instagram and TikTok by storm with every influencer and blogger rocking these jeans in every post, and for a good reason!
The Curve Love Mom jeans from Abercrombie are the perfect jean for every girl's closet. They're comfortable, stretchy, and quite literally work for every body type!
At less than $100, these are in our top picks of popular jeans for teenage girls in 2023! Try for yourself and see why we're all obsessed with these!
Related Post: 15 Popular Shoes for Teenage Girls
Free People Maggie Jeans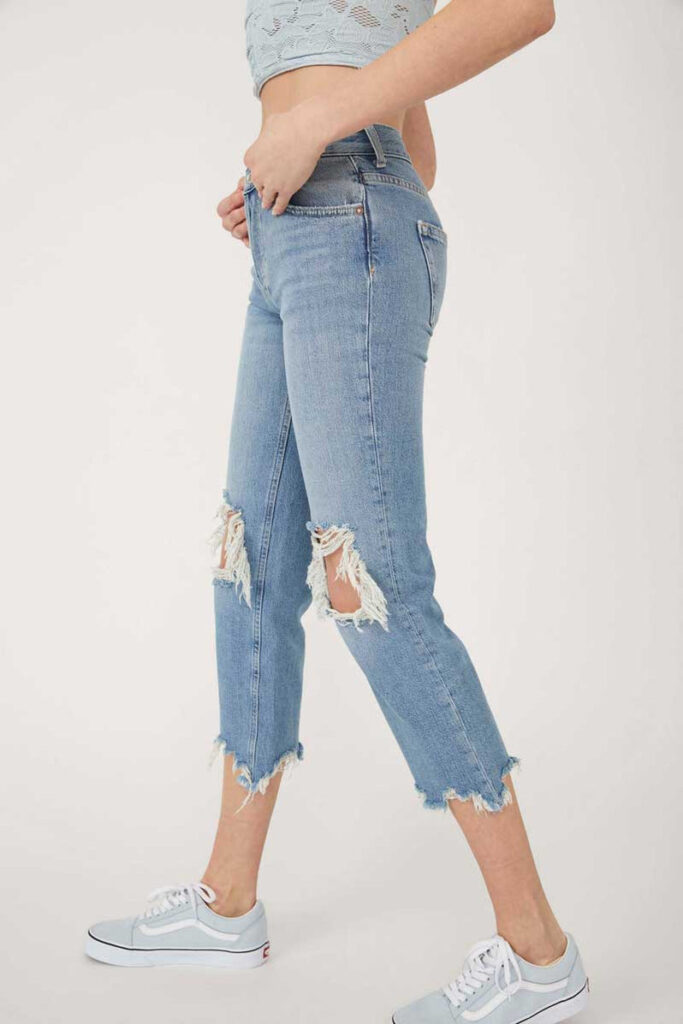 Another one of our favorite go-to Free People jeans are the Maggie Straight Leg Jeans which can easily be found on Amazon.
These jeans are a staple for every girl's closet if you're trying to be trendy and stylish in 2023.
These jeans are comfortable, easy to pair everything with, and are super flattering!
Just type these in on Pinterest and you'll find hundreds of outfit inspiration on how to style these jeans because that many people love them!
So for $78 and with prime shipping these should've been in your cart the second we introduced them!
Good American Skinny Jeans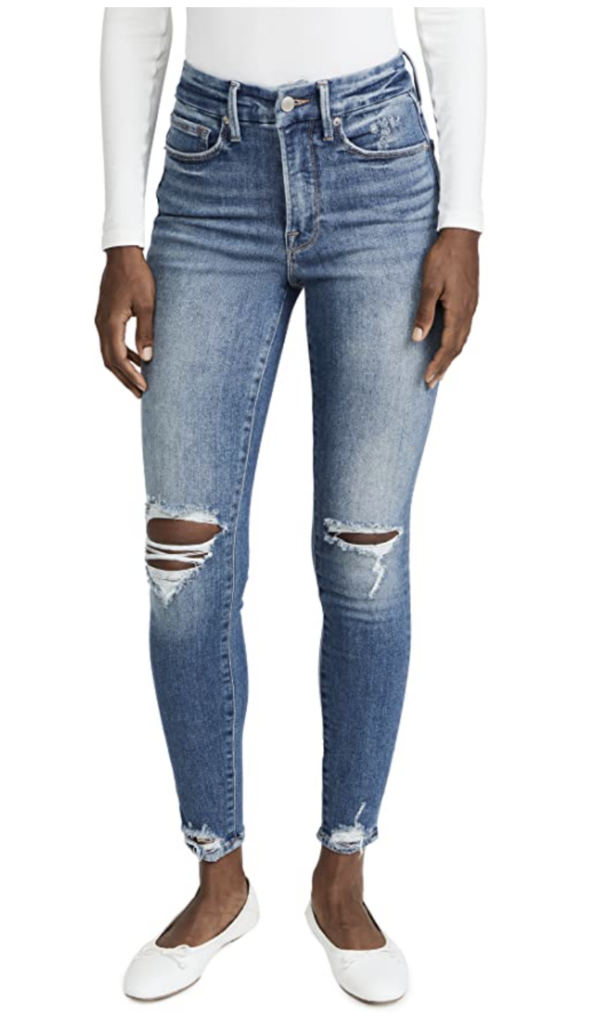 As much as everyone thinks that skinny jeans are out of style or "chueggy," sometimes they're the perfect staple to really rock a certain outfit.
You might not want to admit it, but everyone secretly loves a great fitting pair of skinny jeans, especially if you're wearing boots or sneakers.
If you're looking for a new pair of stylish high waisted skinny jeans that are stretchy and comfortable, then look no further.
These Good American jeans are flattering, perfectly distressed, and easy to pair with any shirt or jacket!
Levi's 501 Skinny Jeans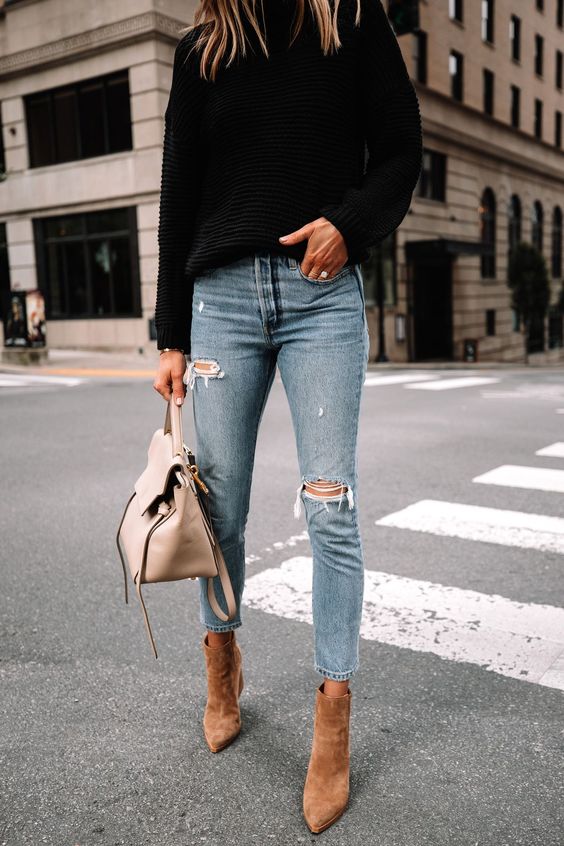 You might notice the 501's seem familiar. That's because we already introduced you to the Levi's 501 Boyfriend Jeans, but now we're bringing you the 501 skinny jeans.
These skinny jeans are another closet staple for any girl looking for the perfect casual pair of jeans to wear to school, out with friends, or for dressing up!
These jeans are comfortable, easy to style, and are the perfect shade of blue so they'll look good with anything!
The best part is that they're available right now on Amazon and can get to you in just 2 days with prime shipping.
Related Post: 10 Stylish Fall Fashion Trends for Teenage Girls
White Slit High Waisted Jeans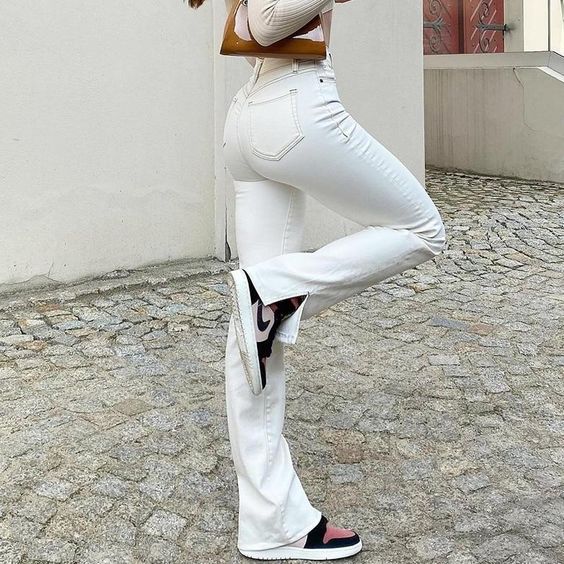 A super trendy and affordable pair of jeans that everyone is rocking in 2023 is the white slit high waisted jeans in a flared bottom!
These are the perfect jeans to rock all year round (yes you can wear white after labor day) and are easy to style!
You can get them here on Etsy or find a similar pair on Amazon.
We love that the slit adds an extra layer of style and cool to this pair of jeans, letting your sneakers really shine through!
So pair with your favorite Nikes or Jordans and get ready to rock these jeans with everything!
Y2K Colorful Corduroy Jeans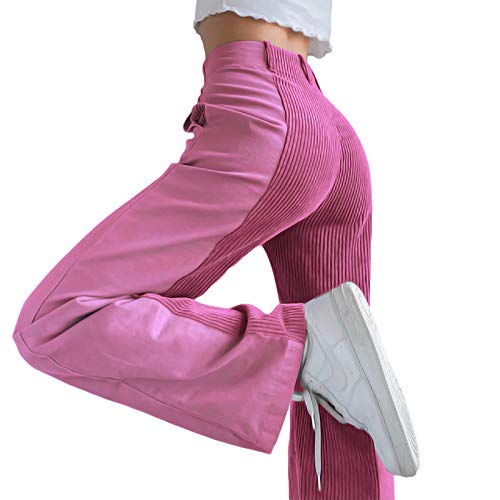 It's 2023 and that means that jeans don't have to be your typical boring colors anymore! They can be fun, colorful and vibrant!
We are loving these chic and stylish Y2K corduroy jeans on Amazon that have completely taken over TikTok over the past few months.
We've seen some of our favorite TikTokers rocking these jeans in monochromatic looks and we are so here for it.
At less than $30, you can't go wrong with these colorful jeans!
Heart Patterned Jeans

Speaking of colorful jeans that have taken over social media, we can't stop seeing everyone wearing these Heart Patterned Jeans and we are completely obsessed.
These colorful jeans are super cute and will easily make any outfit go from boring to chic.
These trendy jeans are great for the girls who want to stand out and have fun with their outfits in school.
So add these to your cart and have fun with your daily wardrobe!
Related Post: 60 Best Hairstyles for Teenage Girls
MakeMeChic Floral Jeans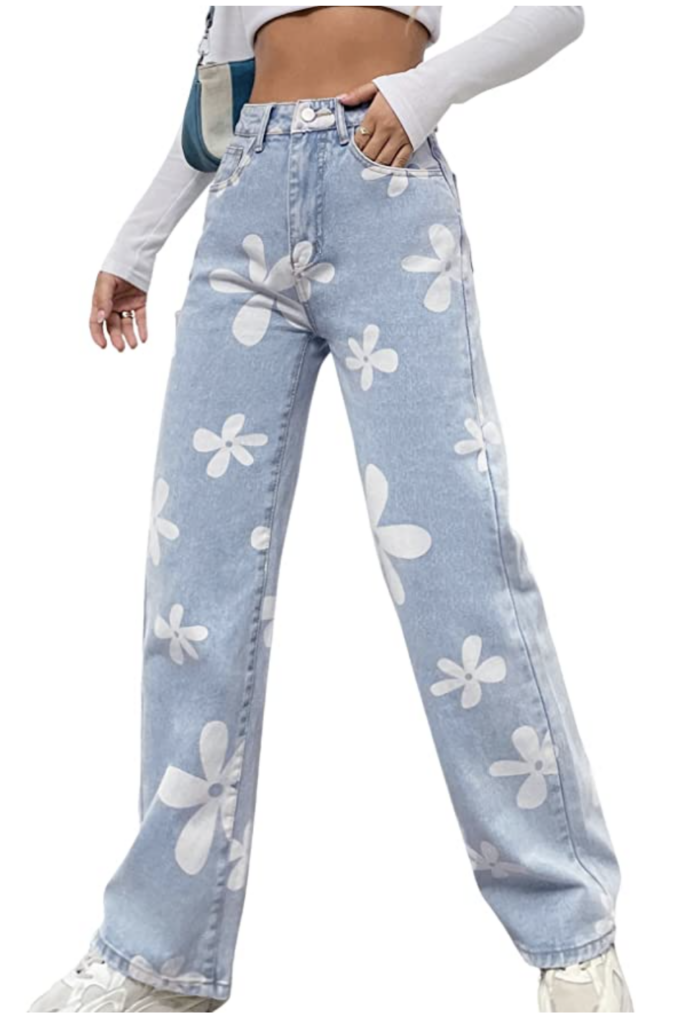 Ever since we saw these jeans on TikTok we knew we had to have them, and we can't stop wearing them!
These floral jeans are super fun, stylish, and chic, and easily elevate any outfit into something more exciting.
Not only are they the trendiest pair of jeans right now for teenage girls, but they're stretchy and comfortable to wear!
So grab yourself a cute pair of jeans without having to sacrifice comfort when you're sitting all day in school!
Levi's Women's 721 High Rise Skinny Jeans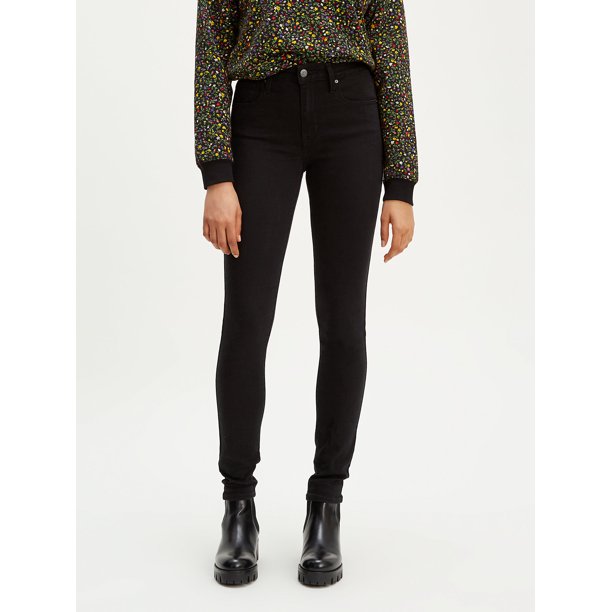 Every teenage girl needs a classic pair of black skinny jeans in their closet because let's face it, you will always find use for them!
One of our favorite affordable pairs of black skinny jeans are the Levi's 721 skinny jeans that you can get right now on Amazon.
These jeans have a high waist, are packed with stretch, and come in a variety of lengths and sizes so they fit practically any body type!
Did we forget to mention they're less than $30 right now? At 60% off original price, you have to add these to your cart right now!
Free People High Rise Flare Jeans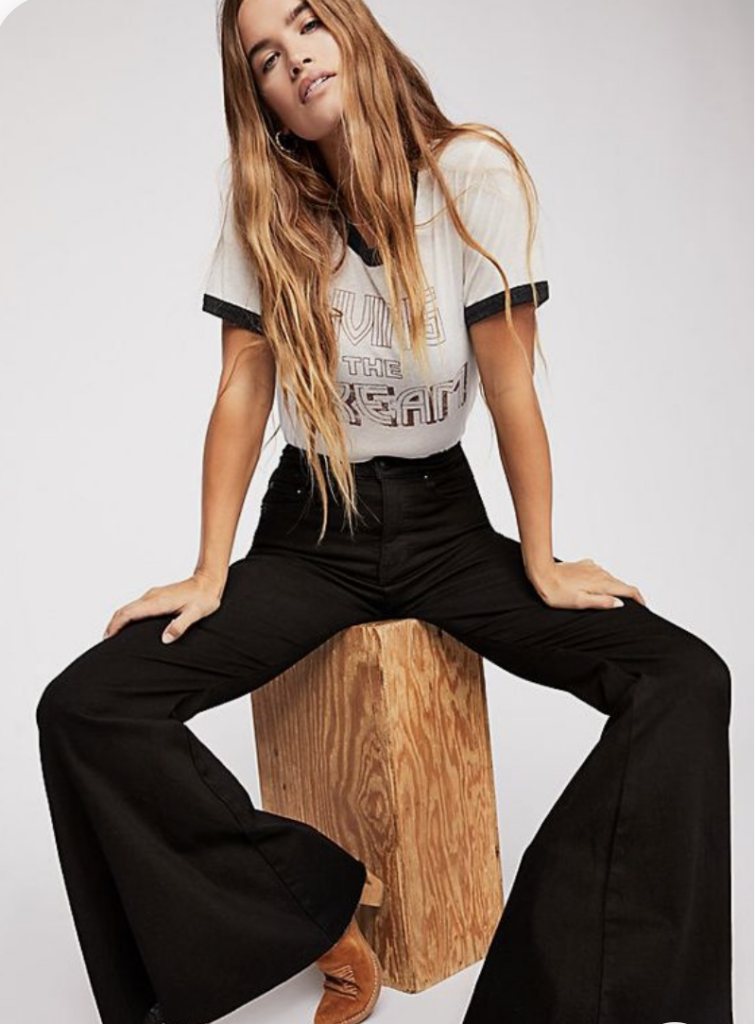 We love a good pair of flare jeans to wear when we're either dressing up or going for a more country / rockstar look with our outfit.
Flare jeans are fun, trendy, and easily make you look like you're ahead of the fashion game.
Pair these jeans with a vintage band t-shirt from your local thrift store, boots, and a fun hat to really make these jeans pop!
Related Post: Daily Routine for Teenage Girls
Patchwork Jeans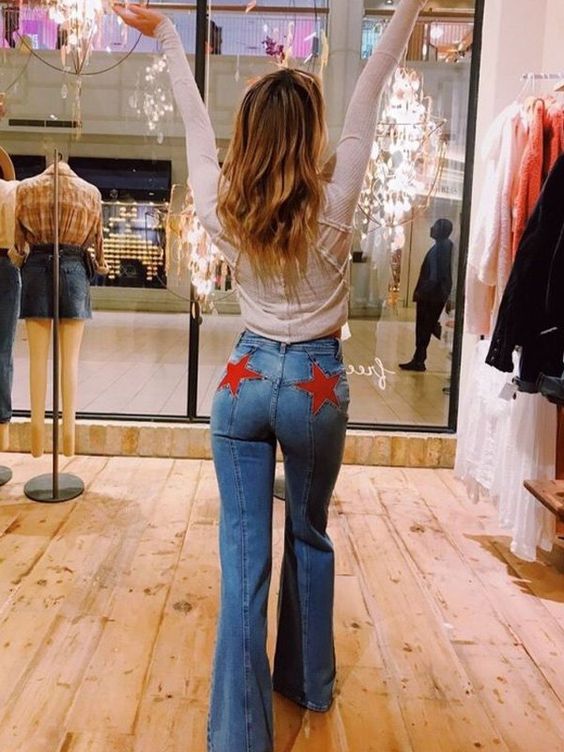 Who doesn't love a classic patchwork jean to add to their wardrobe?
At under $50 these jeans are a super fun way to elevate any outfit and add some pop of color to your look!
Pair with a classic white tee and your favorite matching sneakers and you've got yourself the coolest outfit in school guaranteed.
High Waisted Mom Jeans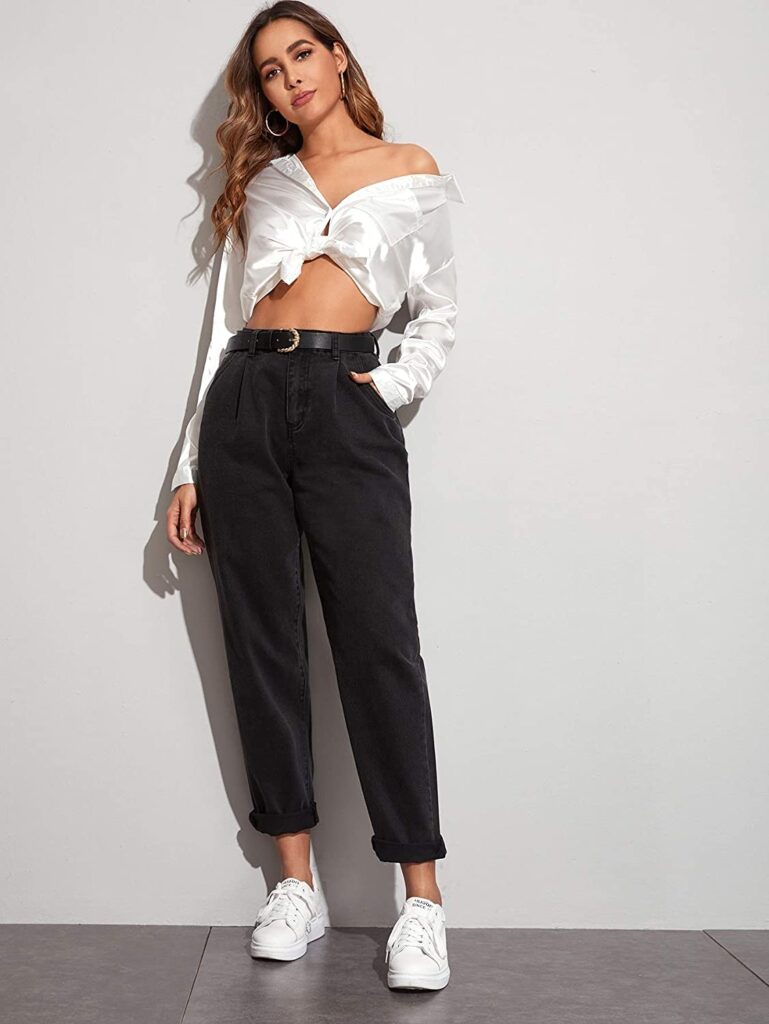 If you're looking for a comfortable and loose fitting pair of jeans that are easy to wear and still trendy then we've got the jeans for you!
These affordable mom jeans from Amazon are perfect for any teen girl looking to be stylish and comfortable on a budget.
Coming in a variety of colors these $40 jeans are the perfect addition for your closet in 2023.
Levi's Ribcage Straight Ankle Jeans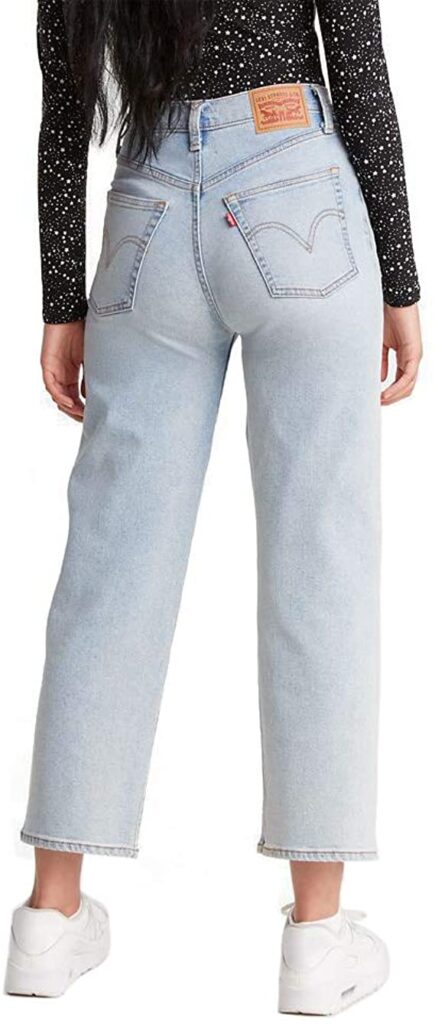 The infamous Levi's Ribcage jeans completes the list of popular jeans for teenage girls because it's super cute and trendy!
These jeans have been rocked by your favorite celebrities and influencers for years and are not going anywhere anytime soon!
They have everything you could possibly want, making them the perfect jeans for 2023!
Hopefully these popular jeans gave you a bit of inspiration for your next outfit in high school!
If you have any comments, questions, or suggestions leave them down below. Thanks for reading!