Struggling to choose your makeup look for prom and need some inspiration? Here are 25 stunning prom makeup ideas for a black dress in 2023!
From the natural looks, sharp eyeliner looks, and more formal contours, you'll be sure to find a prom makeup look that matches your taste.
Plus, we've included some stunning simple makeup looks for those who prefer a more subtle and effortless beauty style.
Want more prom inspiration? Check out our favorite posts:
Lets dive in!
One of our absolute favorite prom makeup looks for black dresses has to be this gorgeous, stunning, and classic Old Hollywood look.
With a muted mauve lip, bronze on the cheeks and eyeshadow, and a stunning black liner, this look only needs one word: perfection.
If you're looking for prom makeup ideas for a black dress, then look no further.
This gold smokey eye is an easy, simple, and gorgeous go-to for all formal events, especially prom.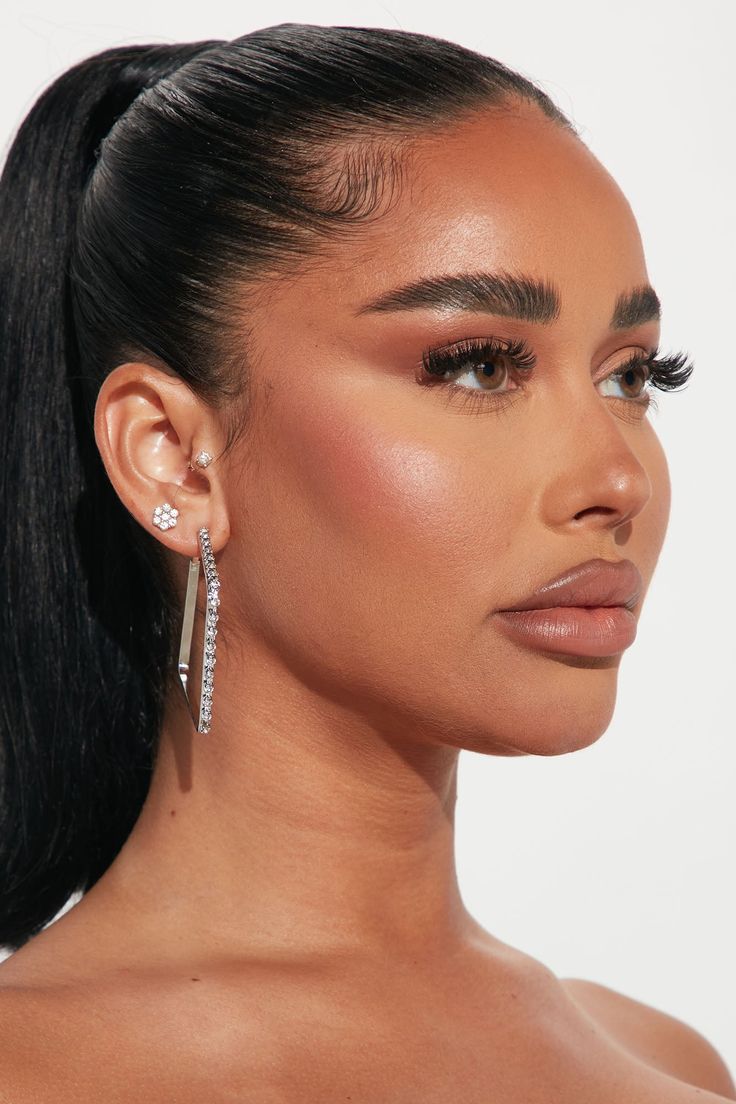 Mauve is a classic and elegant color to pair with makeup and a black dress.
It's easy to style, can highlight your facial features well, and it can be used throughout your makeup in your eyeshadow, blush, and lipstick, to create a cohesive look.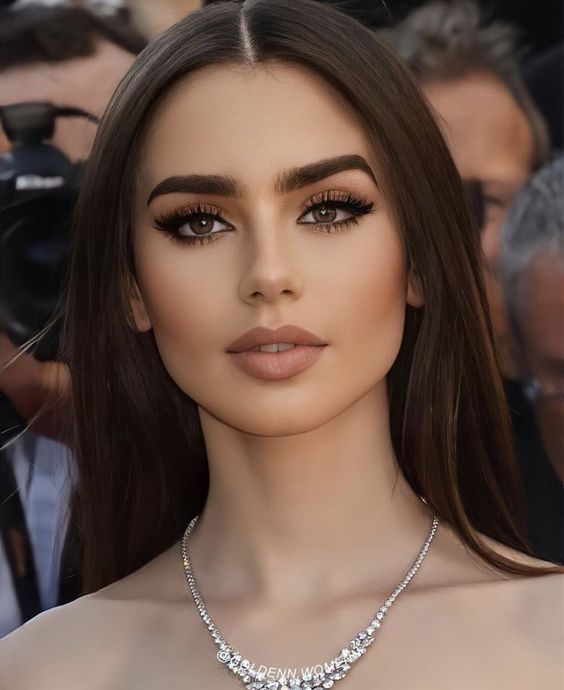 For a dramatic prom makeup look to go with your black dress, add on thick mascara and a bold black eyeliner.
The addition of the mascara and eyeliner will create a dark and dramatic look that is visually striking and absolutely gorgeous.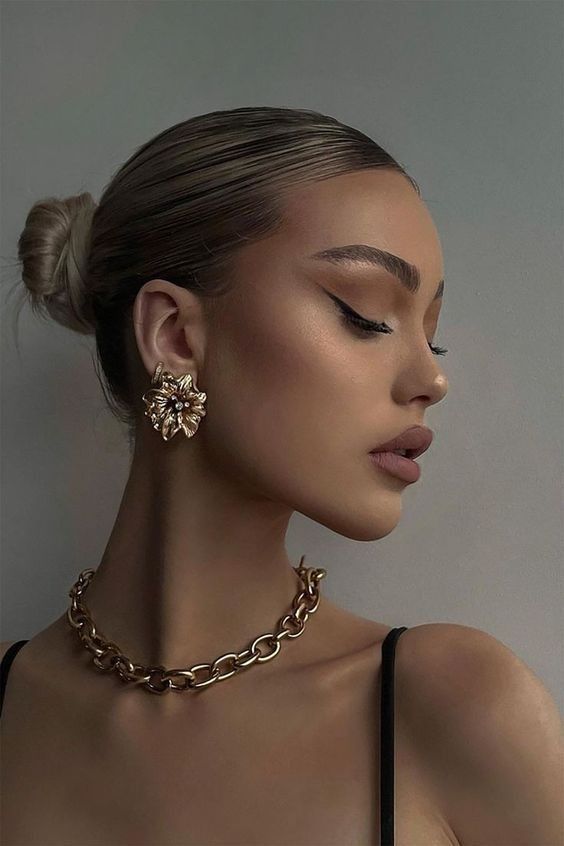 This has to be one of the best prom makeup inspiration pics we've ever seen for black dresses.
This sharp black eyeliner is absolutely killer, especially when paired with subtle mauve makeup.
Nothing beats a bold red lip for your black dress makeup idea for prom.
A red lip is timeless, classic, elegant, and was practically made to be paired with a black dress.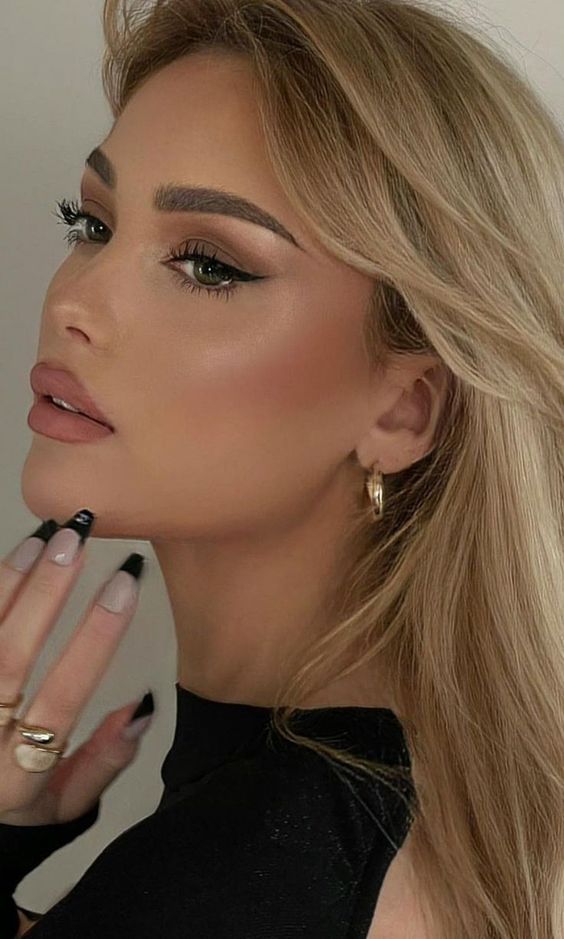 When wearing a black dress for prom, you want your makeup to stand out and not fade out.
We highly recommend using a bright white highlighter on your cheeks and nose to bring in the contrast and brighten your face.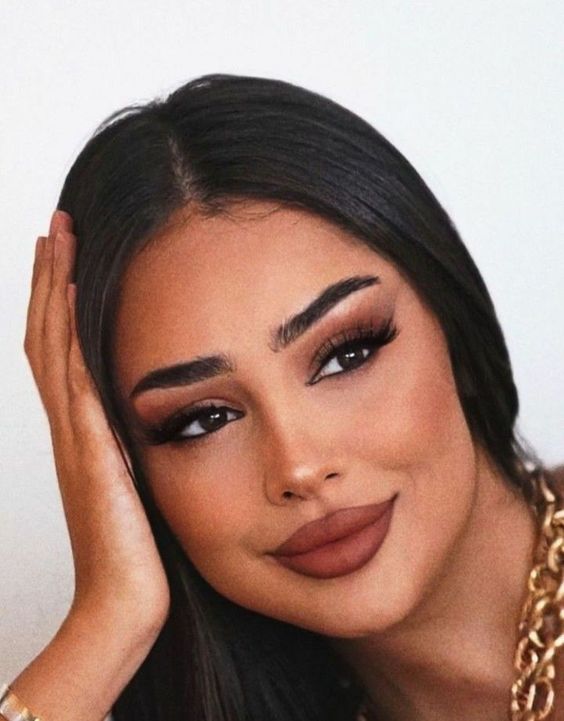 Brown has been the trending "it" color in 2023 and we're here for the brown makeup trend!
This brown makeup look is one of the prom makeup ideas for a black dress is perfect for anyone with darker hair or eyes.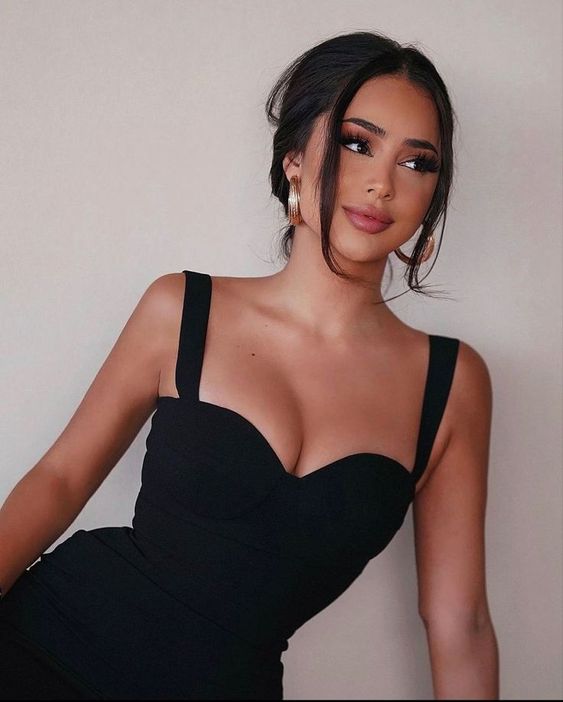 A great prom makeup look for black dresses always involved long black lashes, a neutral eyeshadow, and a natural pink lipstick.
Most of us don't have this natural shade of lips, but we highly recommend grabbing a lipstick in this color to make your lips seem fuller and softer.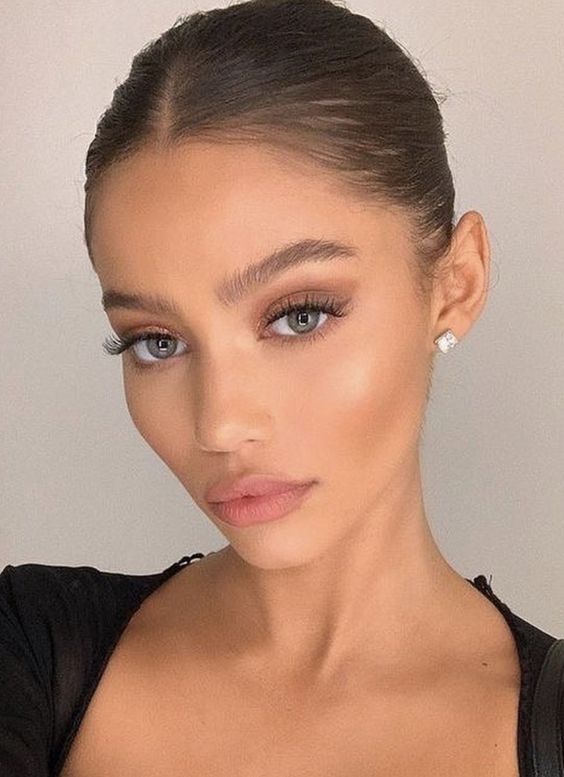 We absolutely love a natural makeup look for prom, especially when you're wearing an effortless and simple dress.
With a small amount of eyeshadow, contour, and mascara, in a few minutes you'll have a simple and stunning look.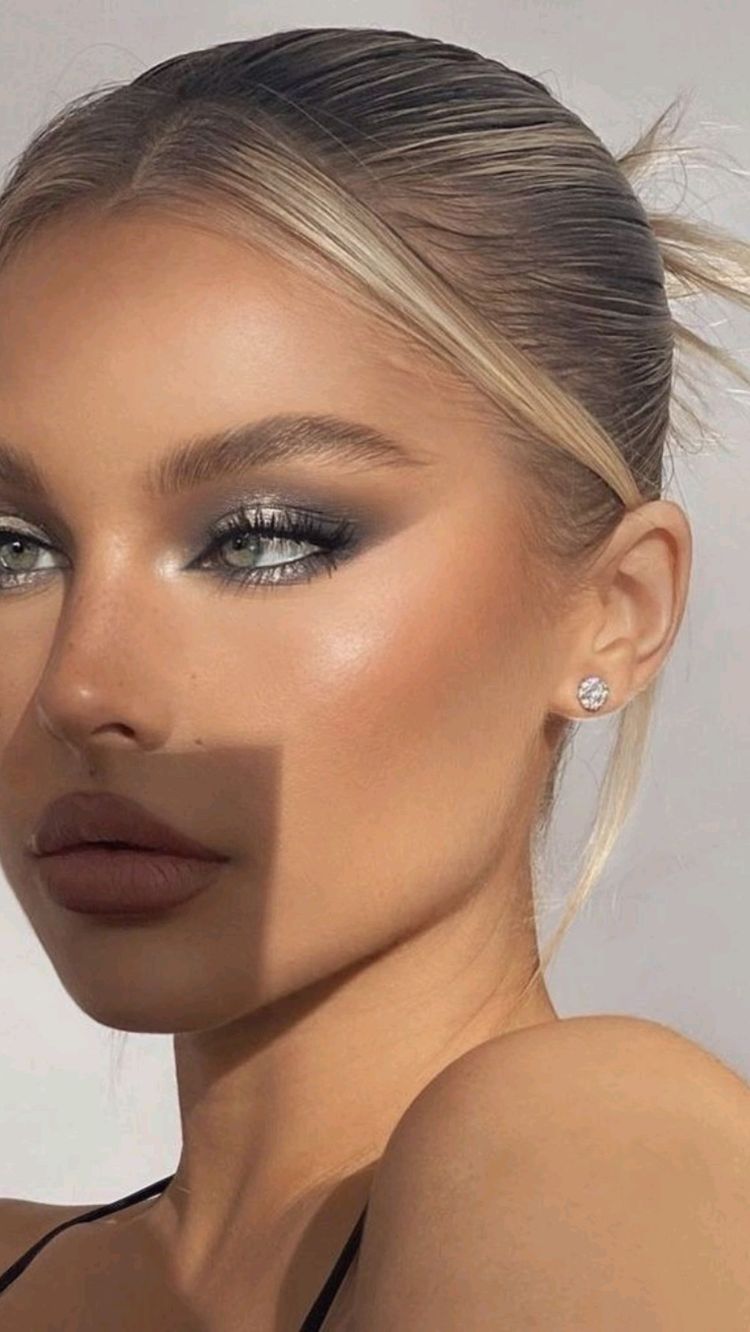 We are obsessed with silver eyeshadow, especially when you're rocking it with a black dress for prom.
The metallic in the silver helps make your eyes pop and creates a jaw-dropping look that everyone will be wanting a second glance at.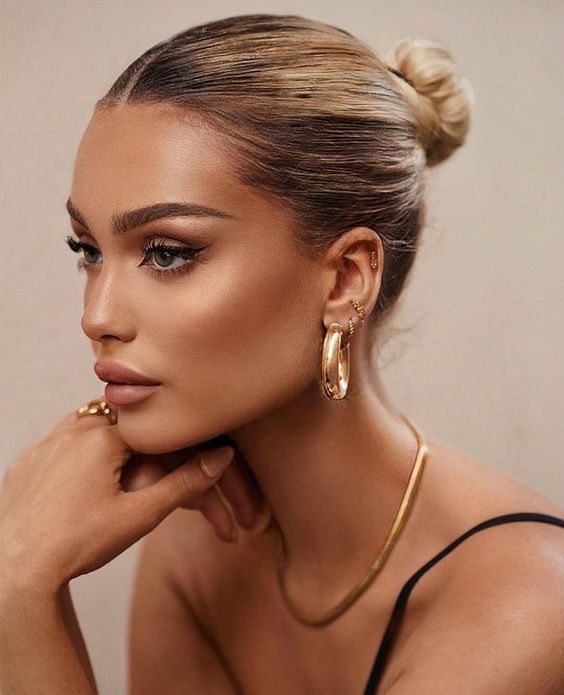 This contour prom makeup idea for a black dress is stunning, gorgeous, elegant, and everything makeup dreams are made of.
It's simple and classic, yet looks so good when paired with a slinky black dress and gold jewelry.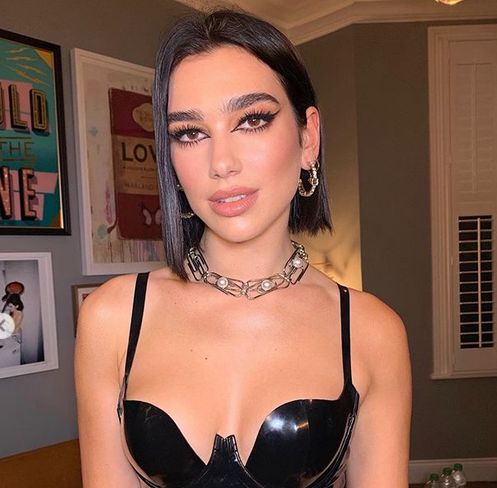 Take it from Dua Lipa, you can never go wrong with a dramatic winged eyeliner.
This is such a great makeup idea for anyone going for an edgier prom look.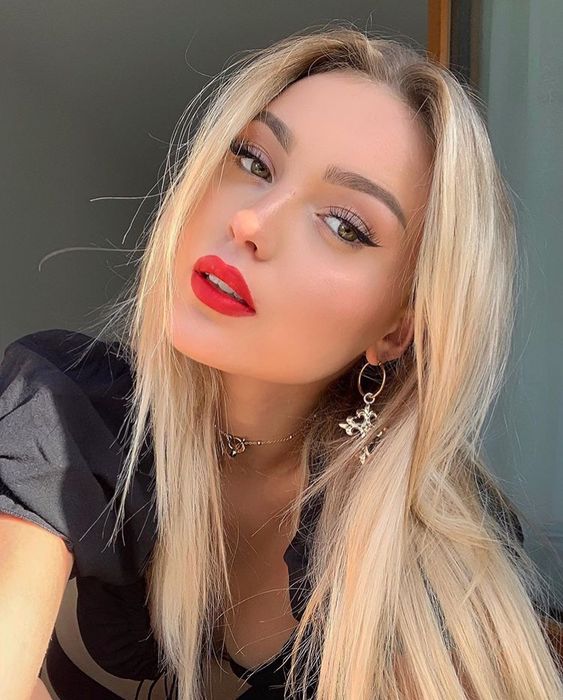 Skip the eyeshadow and let your lips and liner do the talking.
We love how this simple makeup idea creates a stunning look that draws your eyes right where you want them, her lips!
This is one of our favorite prom makeup ideas for a black dress that will surely grab everyone's attention.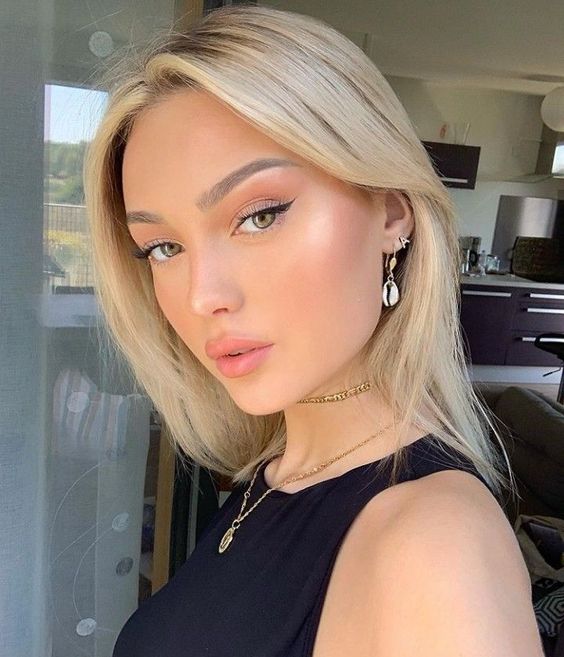 Add in subtle hints of baby pink throughout your makeup for a prom look you'll love.
This subtle, dainty, and cute makeup idea is easy to create and looks great paired with any style of dress.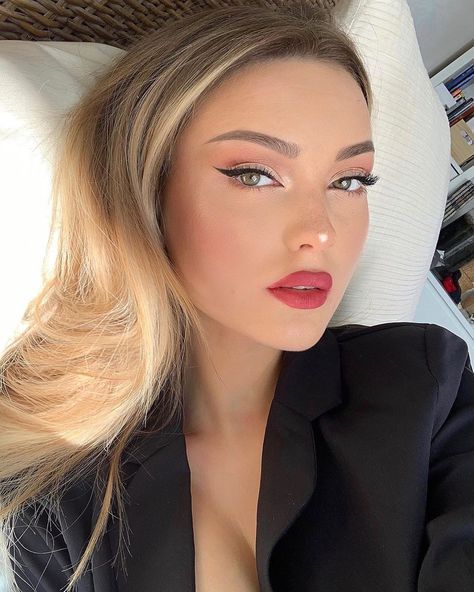 If you want a bold lip to go with your black prom dress but aren't into red, try a pink lip!
Pink is one of the trendiest colors in 2023 thanks to Barbie, and we're so here for this look.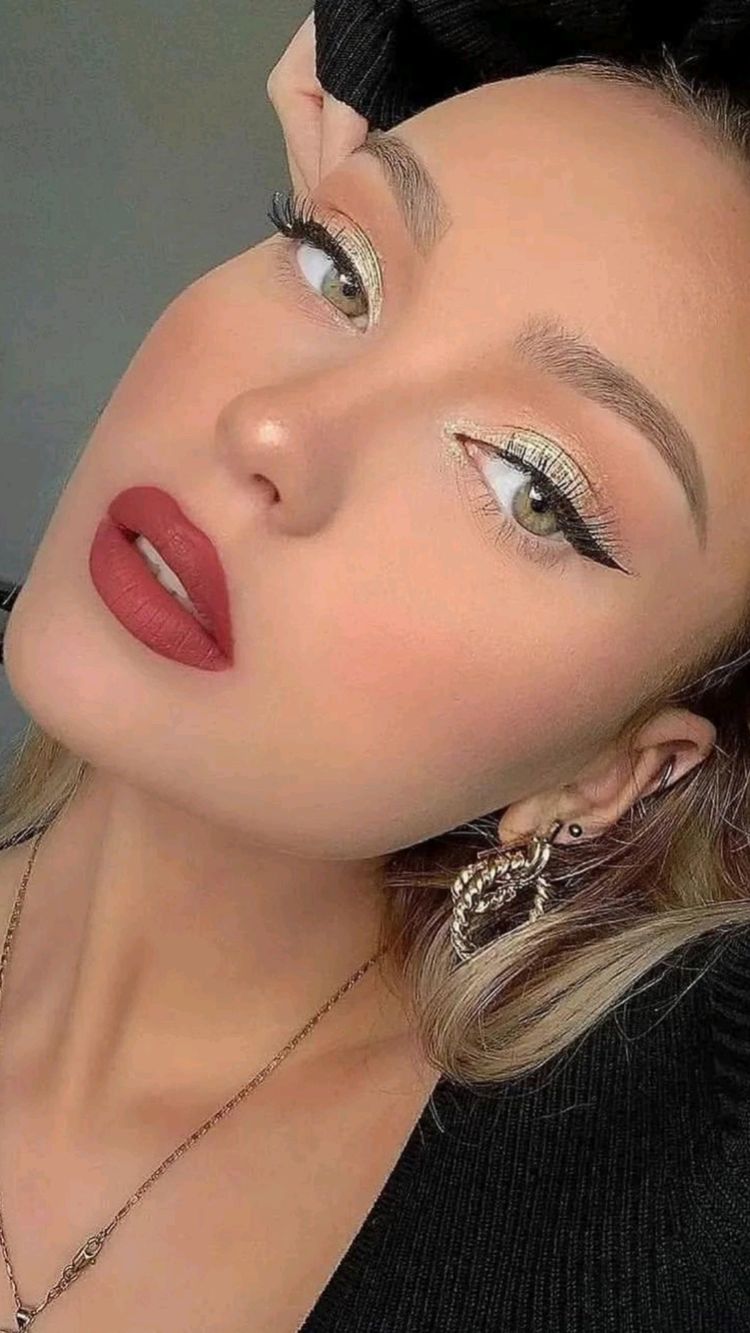 Who doesn't love a pop of color?
Adding in a subtle glitter green shadow is a great way to add a subtle hint of color to your black prom dress.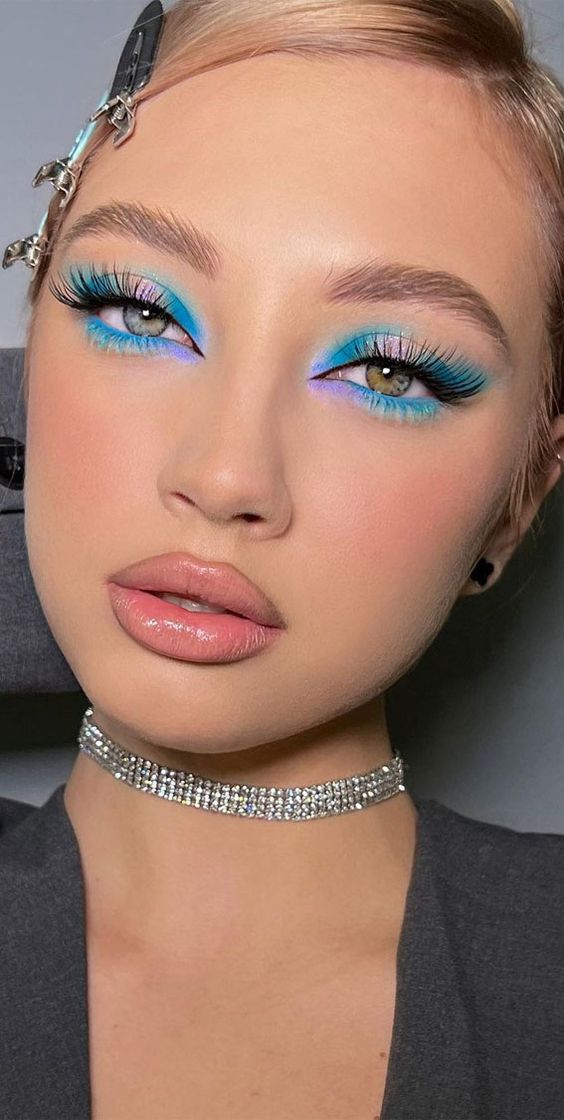 Be the neon queen at your 2023 prom!
This bright and colorful prom makeup idea for a black dress is such a fun way to bring vibrance and life to your prom look, especially if you're wearing a black dress.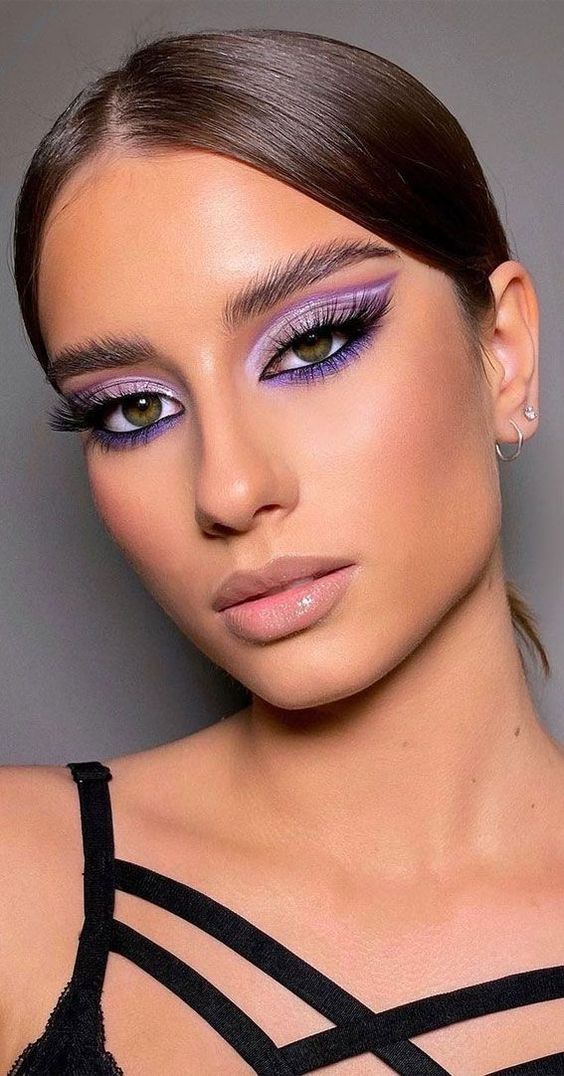 Did your jaw drop when you saw this look? Because ours sure did.
This purple makeup look is easily one of our absolute favorite makeup ideas for prom, hands down.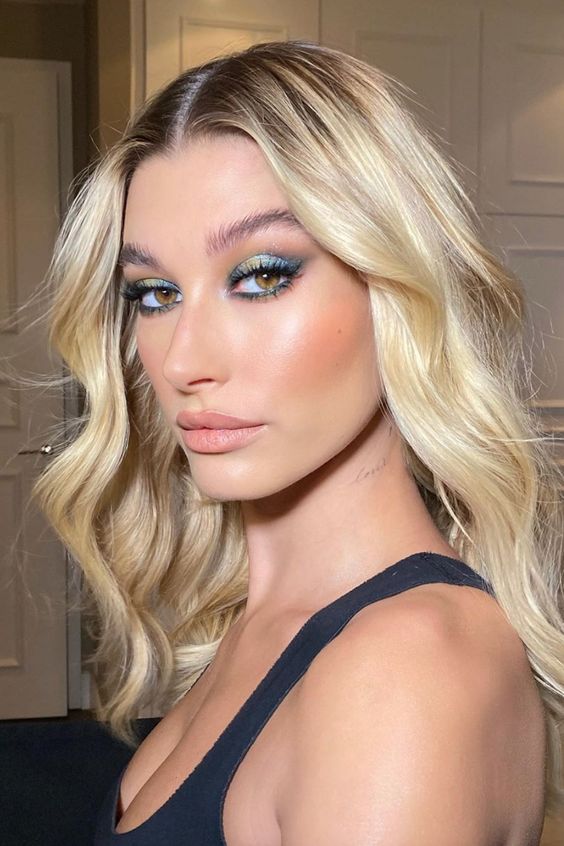 If you have Hazel eyes, then listen up, you're going to want to save this.
Adding in a blue and green shimmery eyeshadow to your makeup look is the absolutely best way to make your eyes pop for prom.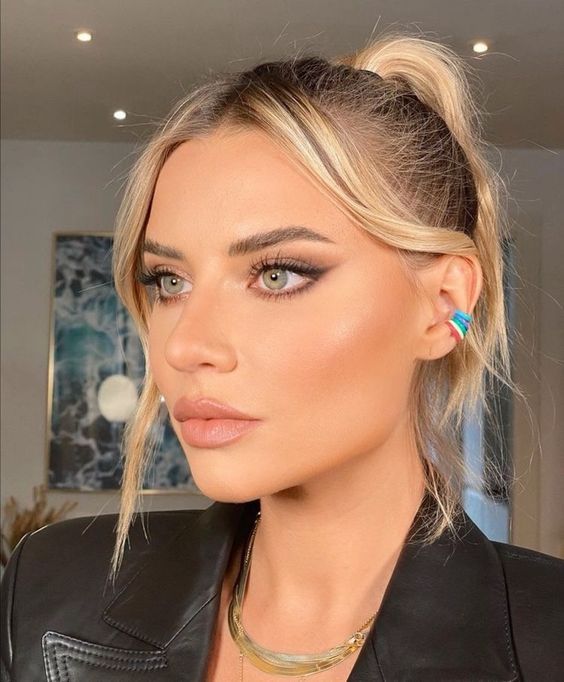 For all the green and blue eyed ladies, throw your black eyeliner away, it's time to transition to something better.
Brown eyeliner should be your new best friend, especially the way it highlights your eye color.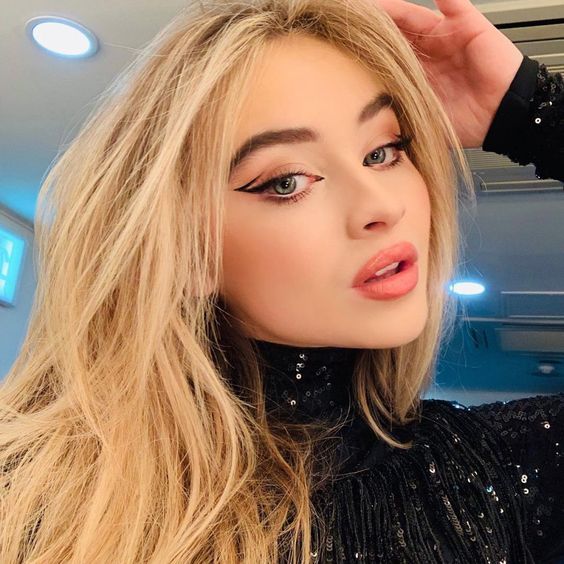 Have fun with your eyeliner for your prom makeup idea for black dresses and get funky!
Eyeliner doesn't just belong on your lash line, remember that.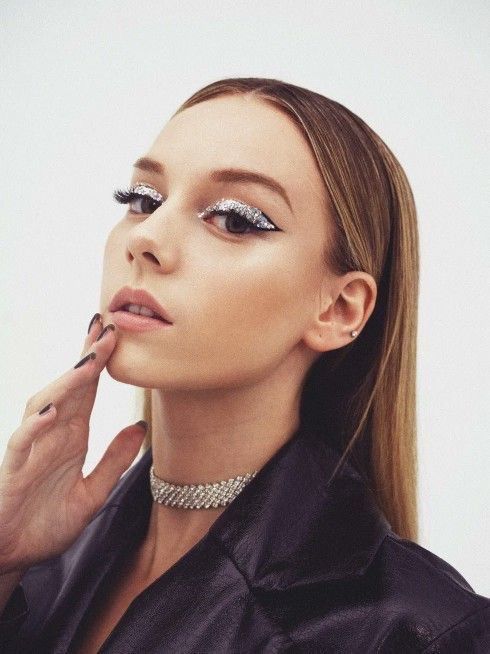 Rhinestones are one of the biggest 2023 trends and they're perfect for prom.
Get inspired by rhinestones with an ultra-glittery and shimmery eyeshadow that pairs perfectly with a black silk dress.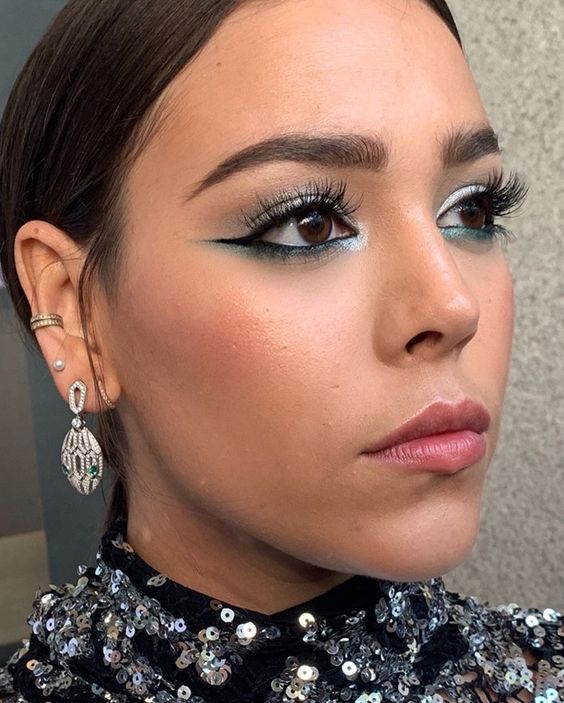 Adding in an under eyeliner is a fun prom makeup idea for your black dress that can help bring the dress to life.
Whether you add in color, or keep it to black, it adds in the dramatic look you'll be loving!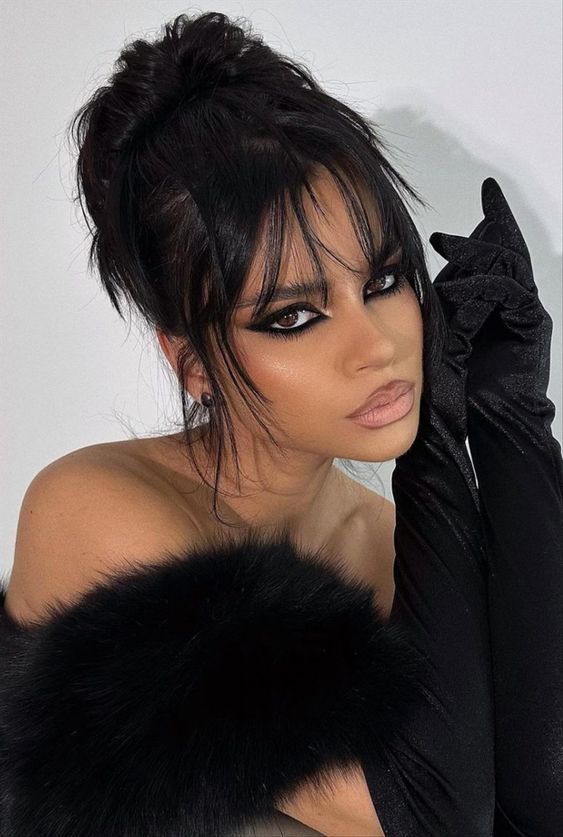 Have fun and be bold at prom with a thick black eyeliner that is truly captivating.
Pair it with a subtle pink lipstick to help keep the attention on your eyes.
This is for sure one of our favorite prom makeup ideas for a black dress.
Hopefully you've found your makeup idea for your black prom dress in this list!
If you have any comments, questions, or suggestions leave them down below. Thanks for reading!