Don't know what to wear to graduation, but prefer all black? Here are 25 gorgeous black graduation dress ideas to copy in 2023!
From maxi, midi, long sleeve, short sleeve, and more, this list has every kind of black dress you'll ever need.
Whether you're looking for some inspiration or want to check out our favorite dresses online, you'll be sure to find a black graduation dress that matches your taste!
Let's dive in!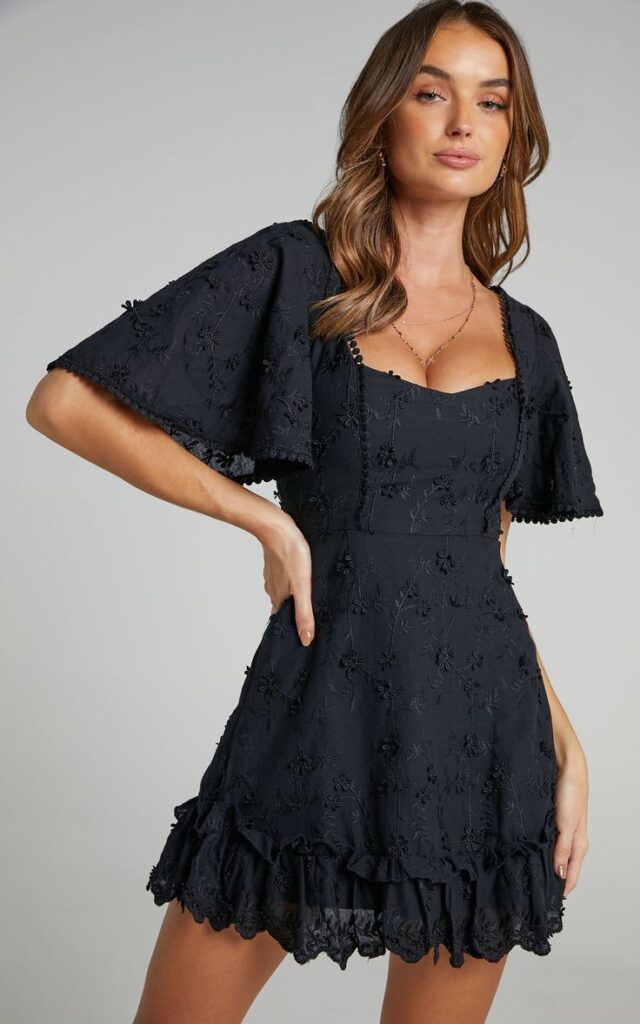 Graduation day is here and if you're asking yourself, "is a black dress appropriate for graduation?" The answer is always yes.
This square neck embroidered dress is one of the best examples of how a little bit of detailing can make a big impact, even on a black dress.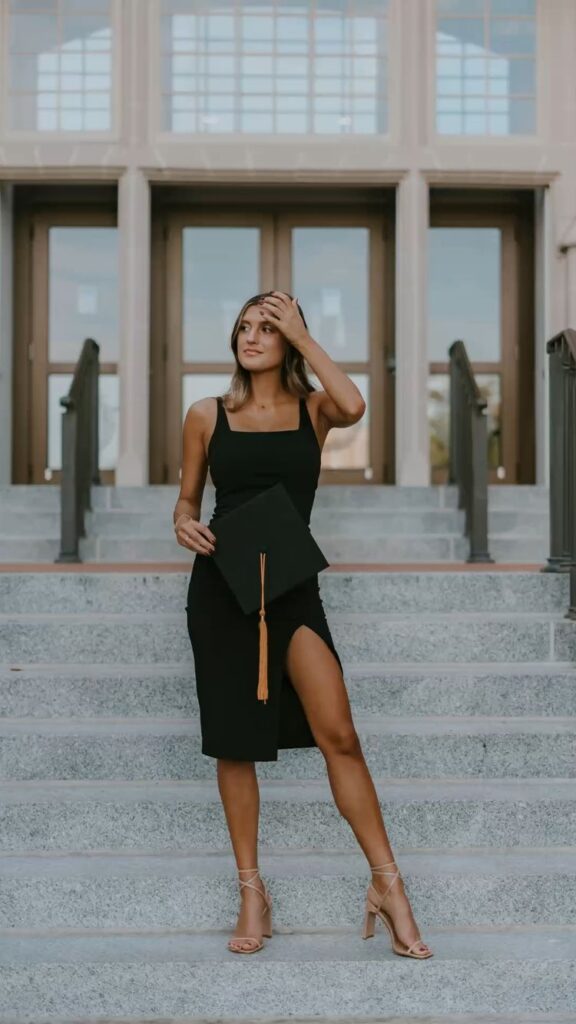 Keep it classy, and simple, with this gorgeous black dress idea for graduation.
This simple midi dress with a leg slit is fun, sexy, simple, and sleek.
All of the things a graduation dress should be!
Related Post: 50 Best Graduation Dress Ideas to Copy This Year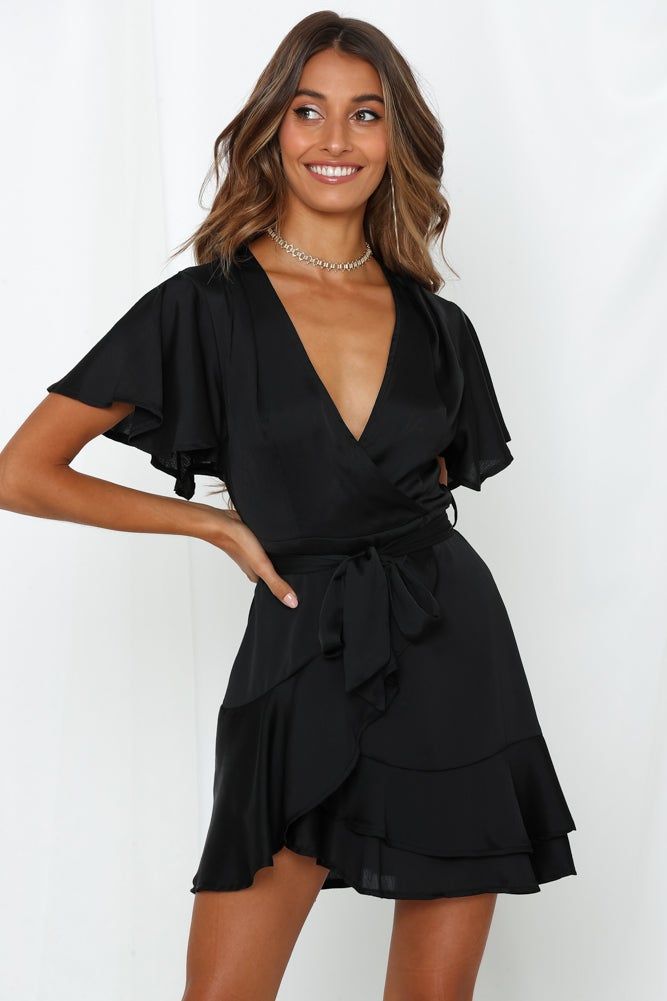 This Satin Wrap Dress with sleeves is one of our favorite black graduation dress ideas, and not just because we own it.
This comfortable, breathable, and chic dress is affordable and goes with absolutely any accessory and shoe.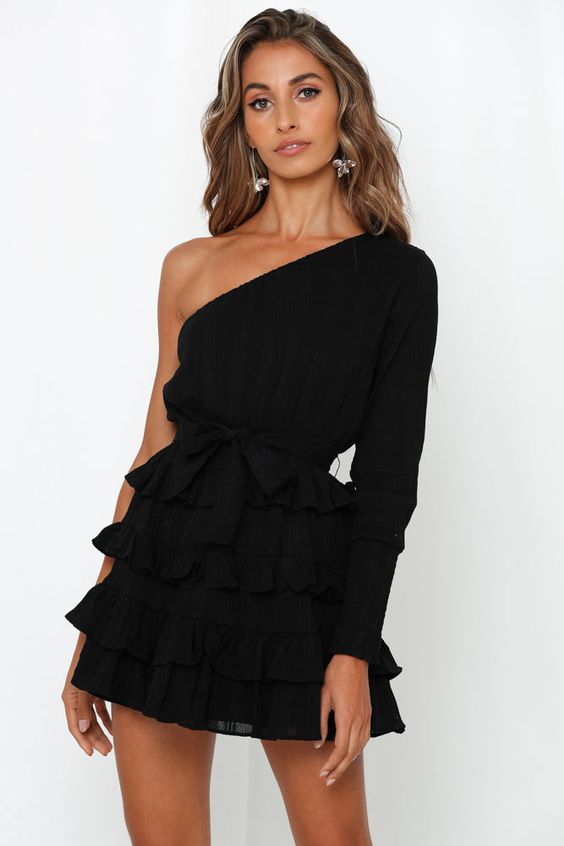 If you are looking for a long sleeve dress for graduation but are worried about being too hot, try this one shoulder dress!
A one shoulder dress is trendy, fashionable, and with the ruffle detailing, is the perfect black graduation dress idea for any girl.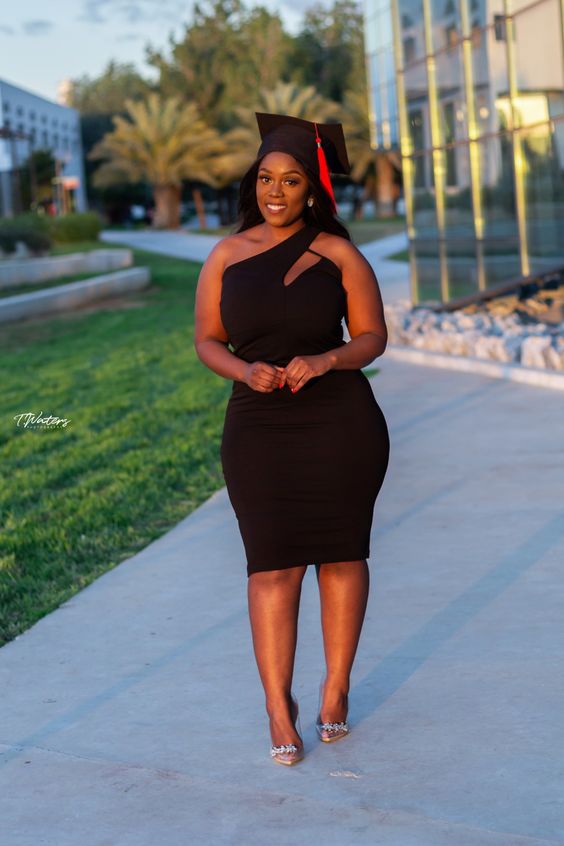 For all the ladies with extra curves, we've found the most flattering black graduation dress for you.
A bodycon midi dress flatters any plus-size body and is a super comfortable option for a college graduation.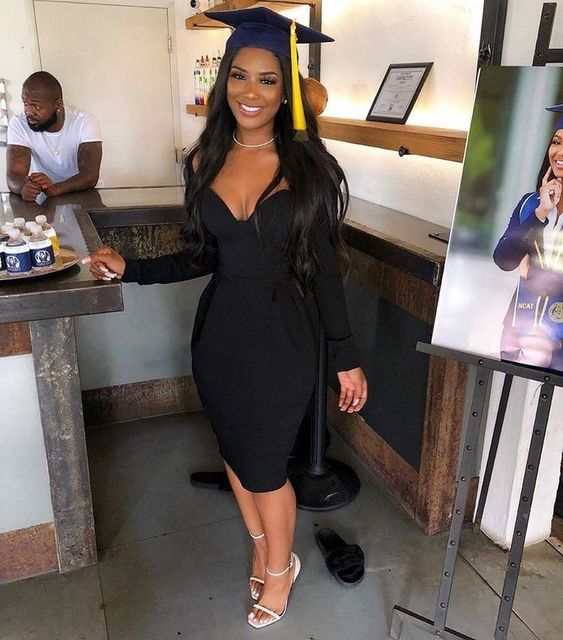 Midi dresses have become such a trend in 2023, and for a good reason, they are so flattering!
If you want a little more coverage than your average black dress, then this long sleeve midi dress is a great option for you!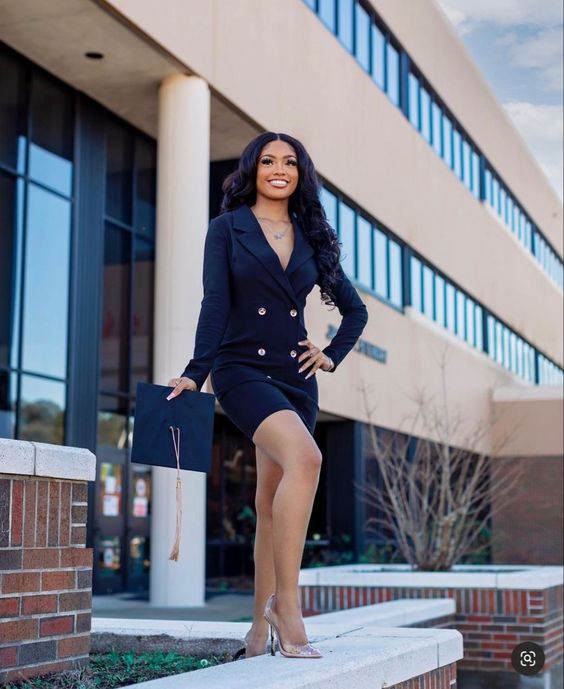 Nothing says, "powerful girl-boss," during your college graduation than a stunning black blazer dress.
Blazer dresses are sophisticated, classy, and will immediately make you feel more confident.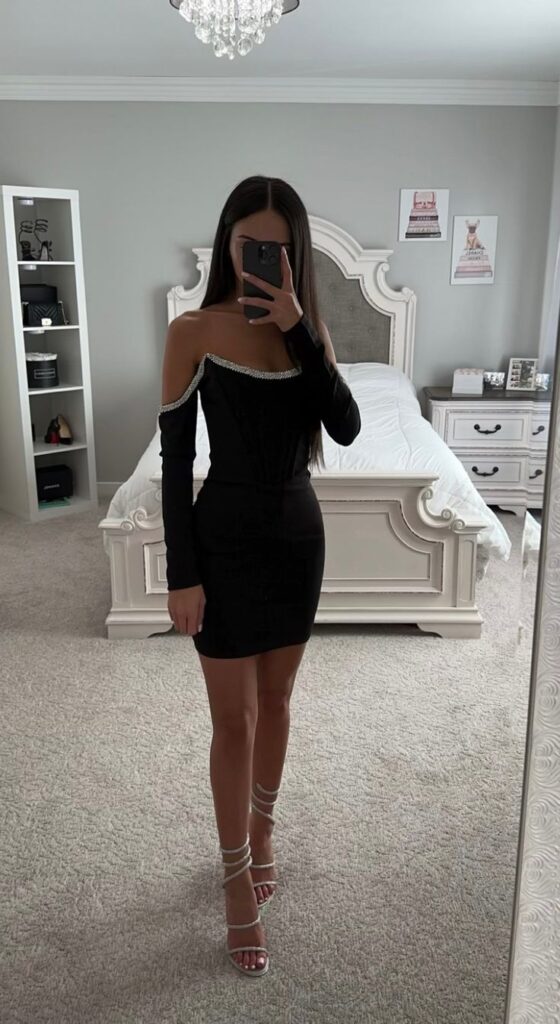 In the words of Taylor Swift, "I can still make the whole place shimmer," and that's exactly what you will do in this dress.
This crystal trim dress might just be one of our favorite black dress ideas for graduation in 2023.
If you're looking for a simple, sleeveless, and lightweight black graduation dress idea, then look no further.
This affordable babydoll dress will flatter any woman's body and will be comfortable to wear all day long.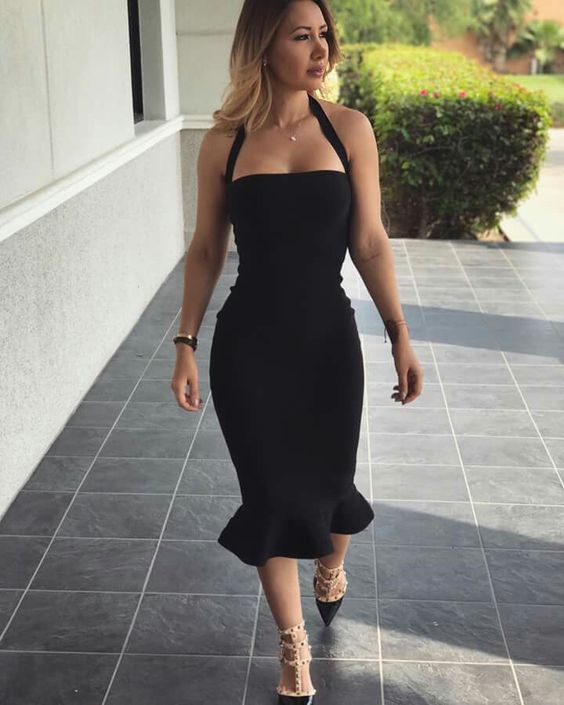 Nothing is more flattering than a halter neckline, period.
We're obsessed with how stunning this halter midi dress looks and if there's any dress you choose from this list, let it be this one.
Related Post: 25 Graduation Backdrop Ideas for Your Grad Party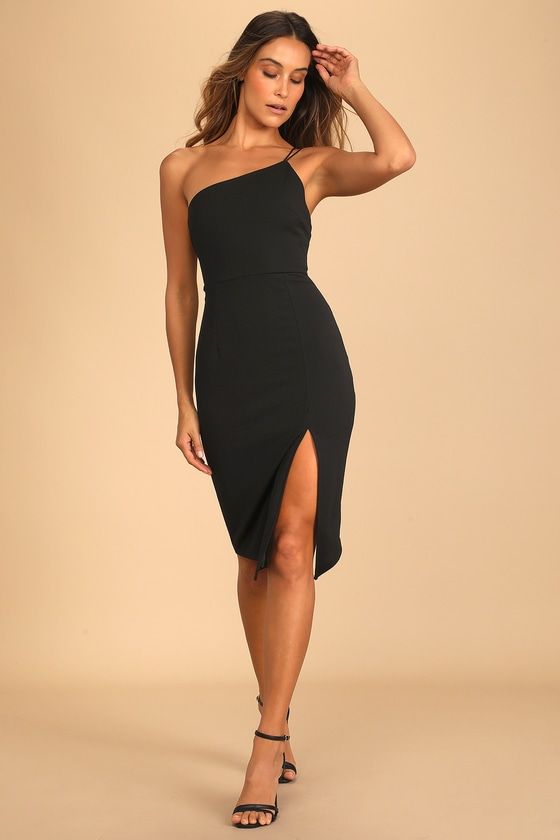 Who doesn't love an asymmetric dress, especially in 2023?
This one shoulder, asymmetric dress is stunning for graduation, especially when paired with simple black heels.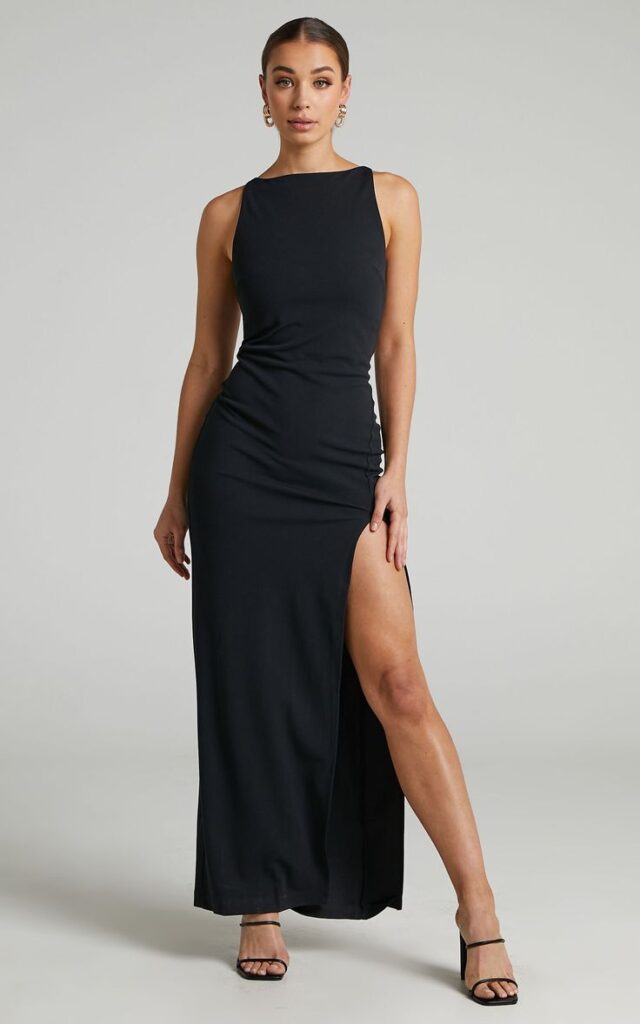 If sophistication is the name of the game for your college graduation dress, then you have to go with this one.
This simple and sleek boat neck maxi dress is every girl's dream, especially for girls who want that classic Audrey Hepburn look.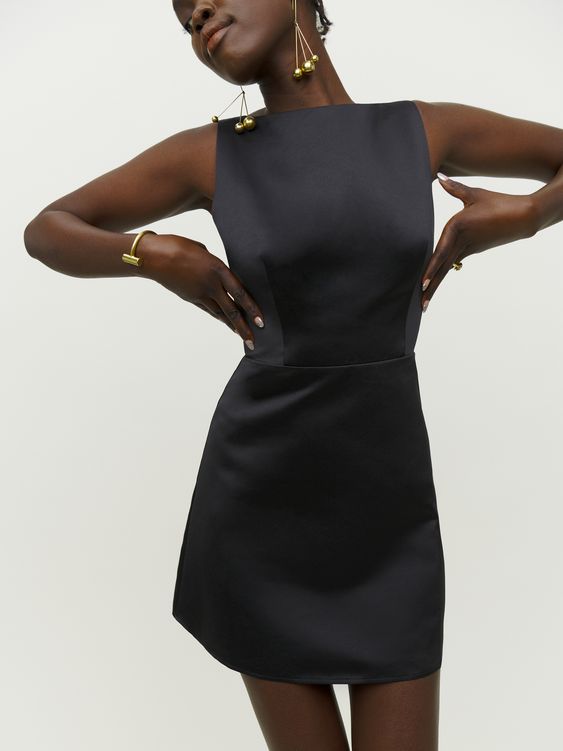 This viral TikTok dress might be a splurge, but it's worth every penny.
With incredible detailing, a soft satin fabric, and a super flattering cut, it's no wonder every girl has been raving about the Reformation Zenni dress.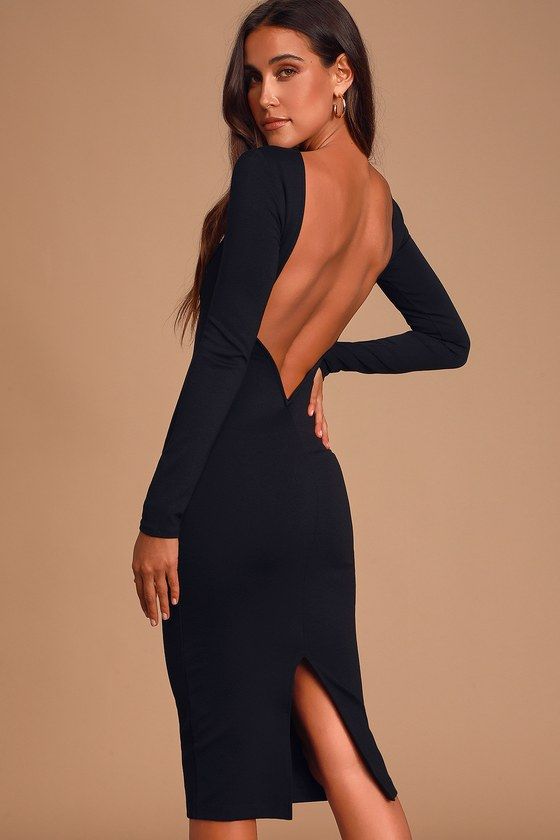 Feel va-va-licious during your graduation ceremony with a dress that adds a little bit of spice to your outfit.
This long sleeve dress perfectly shows off the right amount of skin without being too much or too risqué.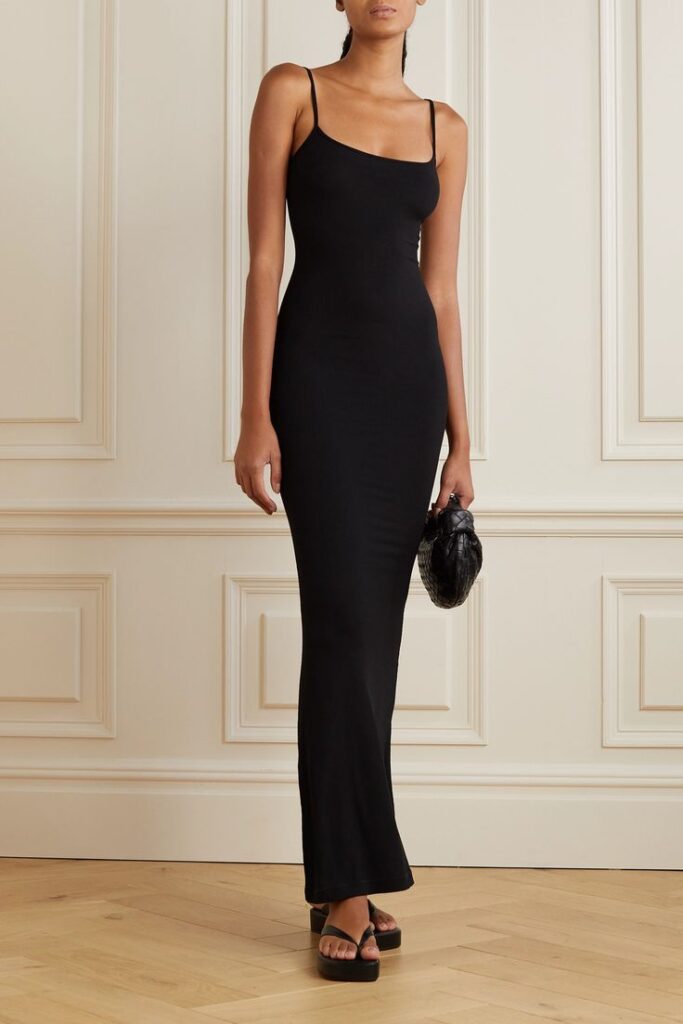 The viral Skims maxi dress is another TikTok favorite that almost literally broke the internet.
This super stretchy maxi dress is lightweight, comfortable, and made of a flattering and curve hugging material that will help boost any women's confidence.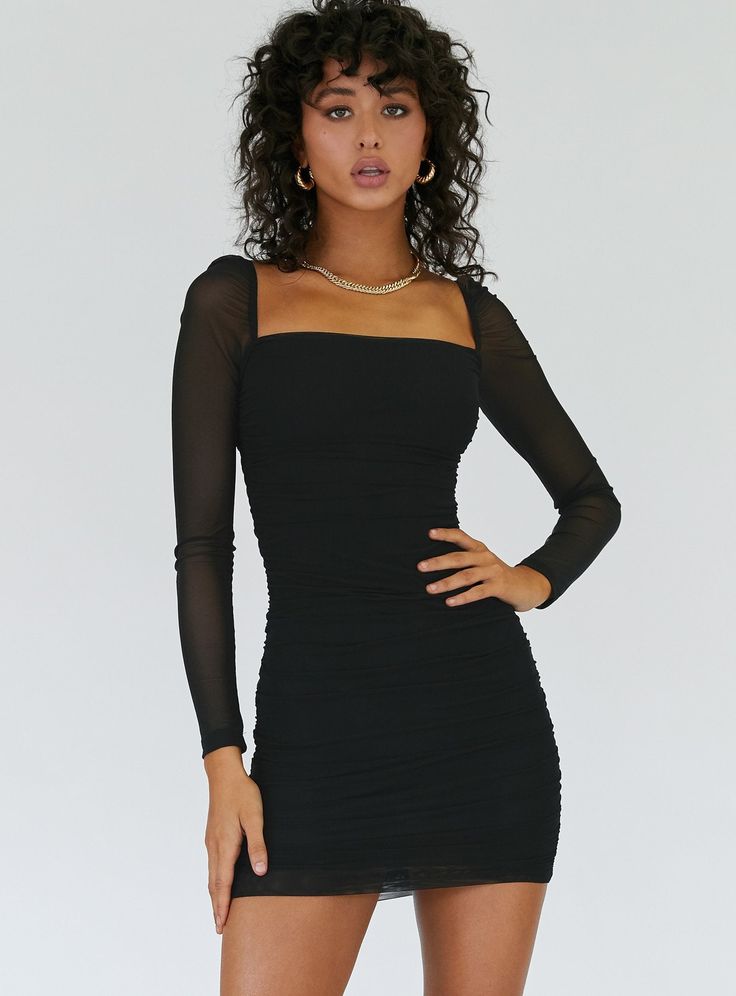 We love a good little black dress, especially when it comes with long sleeves!
Princess Polly has so many incredible black graduation dress ideas, but this one might be one of our favorites.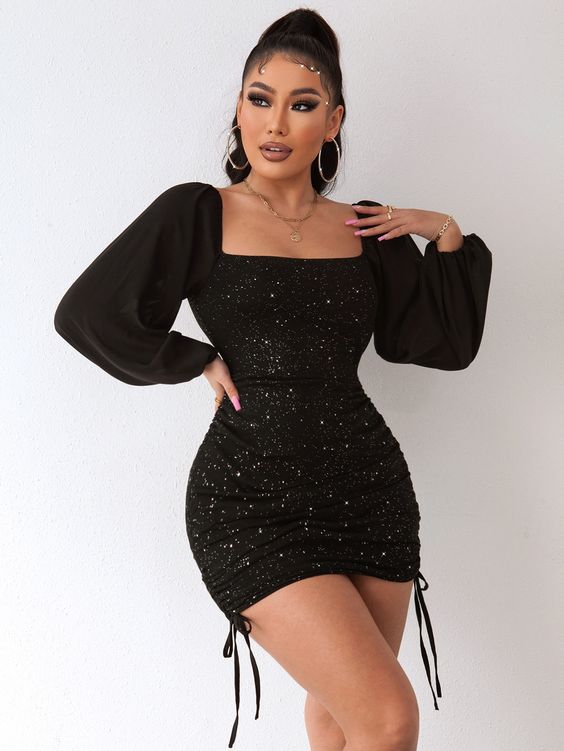 Shine bright like a diamond with a sequin mini dress that will steal the show.
Contrary to what you might think, this long-sleeve black graduation dress is super affordable and rings up for less than $20!
Related Post: 100 Best Graduation Cap Ideas You Have to See!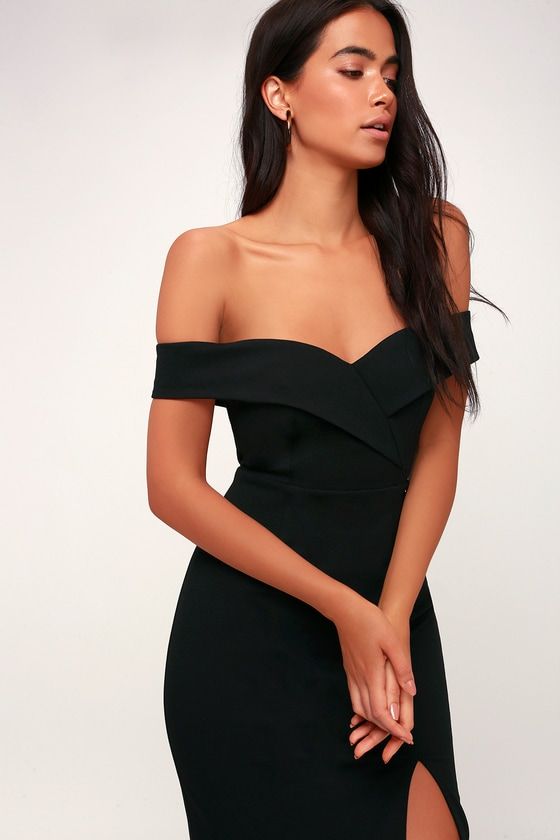 An off-the-shoulder dress is always one of the best black graduation dress ideas for girls and women.
Having an off-the-shoulder look easily elevates a black dress and takes it from simple, to stunning.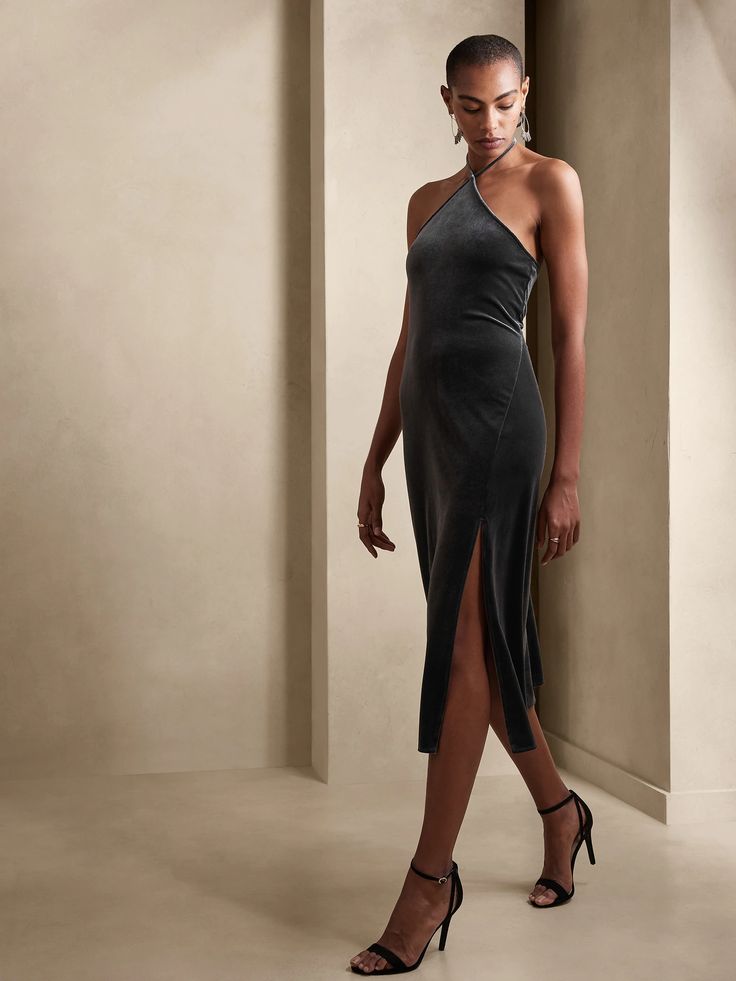 Channel your inner 90's fashionista and go for the velvet dress.
Velvet has been making a comeback and you cannot go wrong with this velvet midi dress for your graduation ceremony.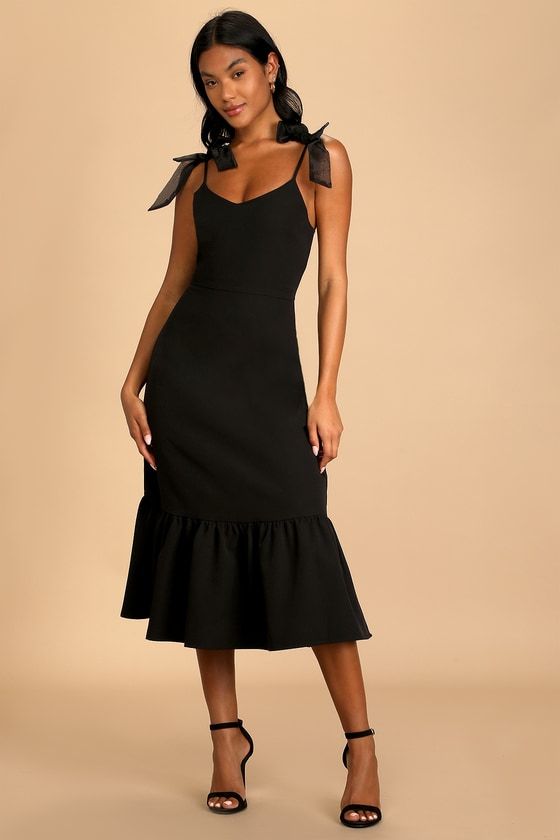 Wrap yourself in confidence and style with a dress that was practically made for a college graduation ceremony.
With gorgeous bow strap details and a ruffled bottom, you cannot go wrong with this black graduation dress in 2023.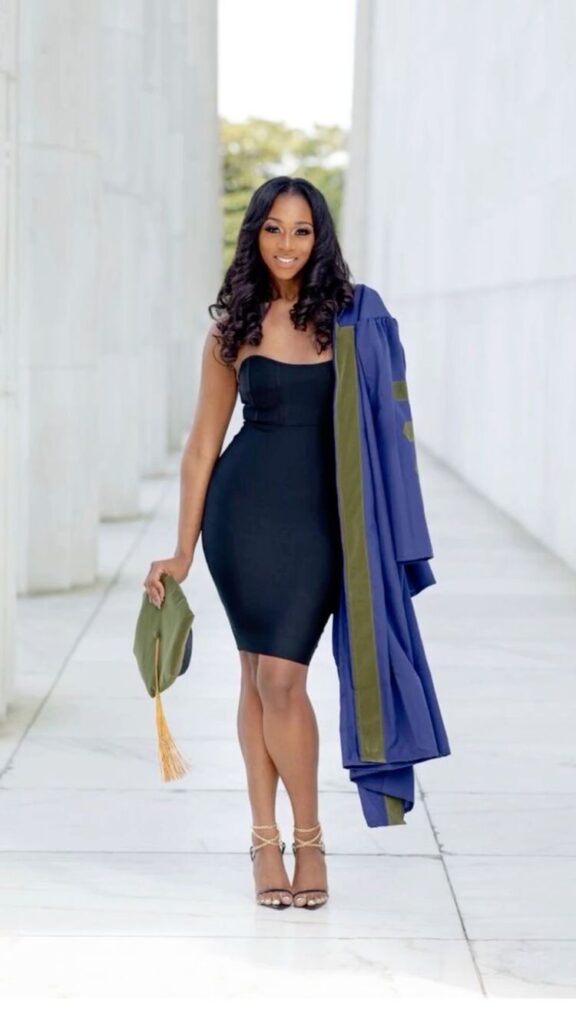 Ditch the sleeves and grab yourself a simple and elegant strapless bodycon dress for graduation.
With a simple yet flattering silhouette, you'll be so grateful you chose this for your big day.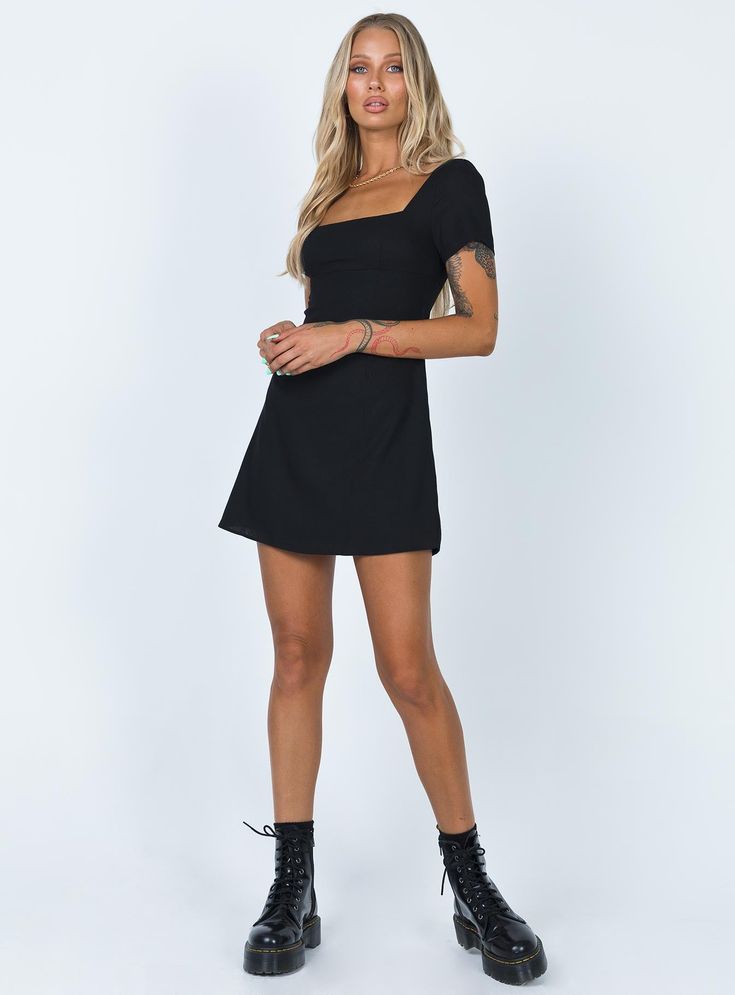 A little black dress is a staple for all of life's big events, including graduation.
Princess Polly's Hastings dress is the perfect LBD with sleeves for any girl who wants to add a bit more coverage.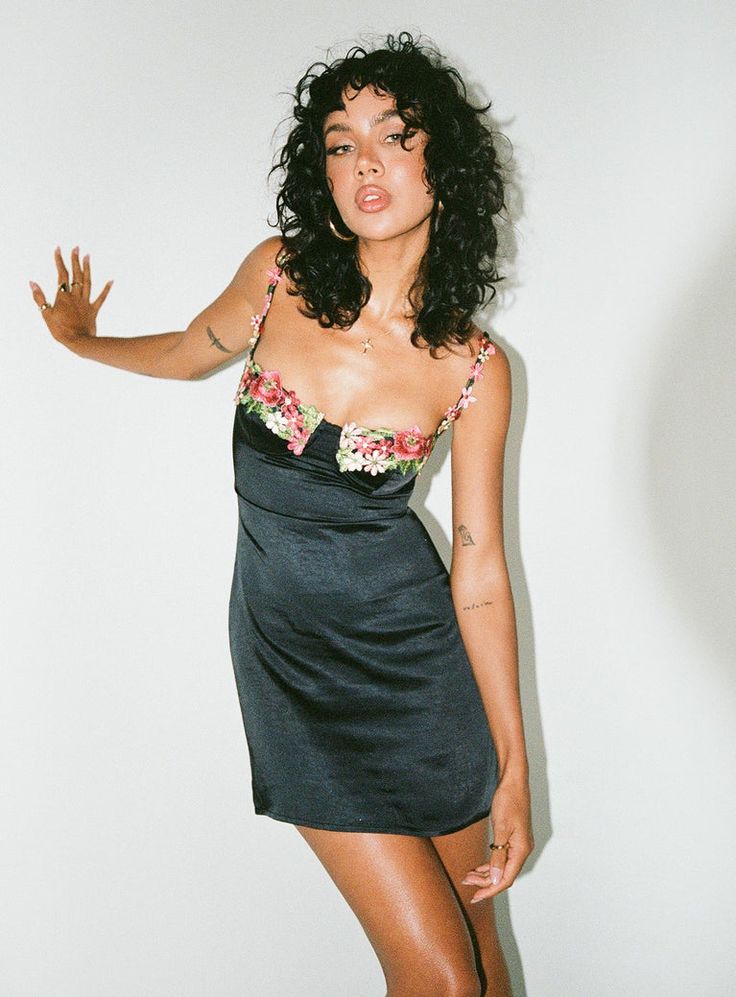 A little black dress doesn't have to be simple and boring.
We're loving how the added touch of floral to the neckline of this dress takes it from a 7 to an 11!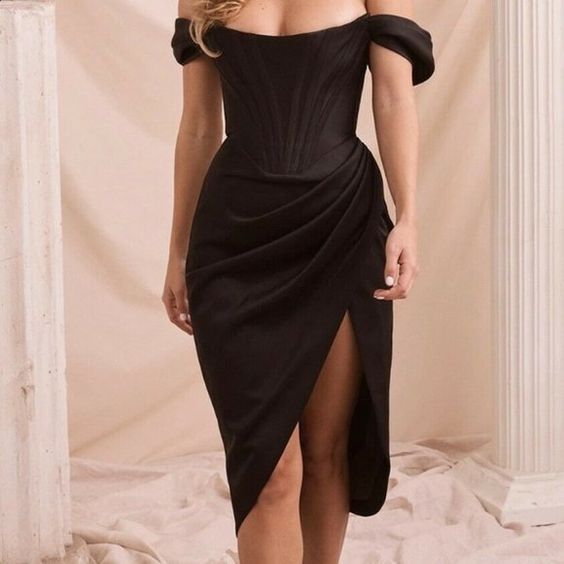 I think we've officially found the most jaw-dropping, stunning, and elegant black graduation dress idea, ever.
If you don't order this satin off-the-shoulder corset midi-dress, then we will, because it's perfect.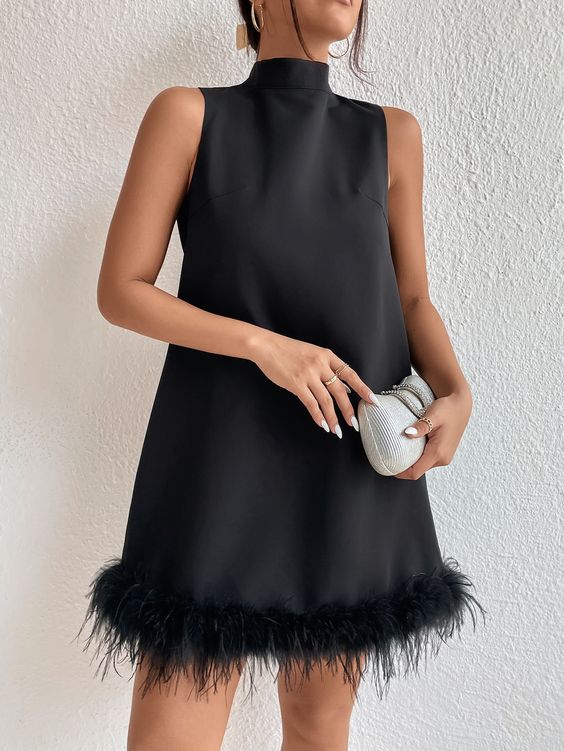 Have fun with your graduation ceremony dress and go for something a little more bold.
The added touch of feather on the trim of this dress are the perfect way to spice up your black dress without going too bold.
Hopefully these 25 black graduation dress ideas gave you some inspiration for what to wear at your graduation ceremony.
Which dress are you going with?
If you have any comments, questions, or suggestions leave them down below. Thanks for reading!