Need help choosing your perfect makeup look for prom? Look no further! Take a look at these 50 gorgeous prom makeup ideas in 2023!
From natural and understated looks to bold and dramatic eyeliner styles, we've got you covered.
Plus, we've included some creative makeup styles that you probably haven't thought of and might want to give a try!
Want more prom inspiration? Check out our favorite posts:
Lets dive in!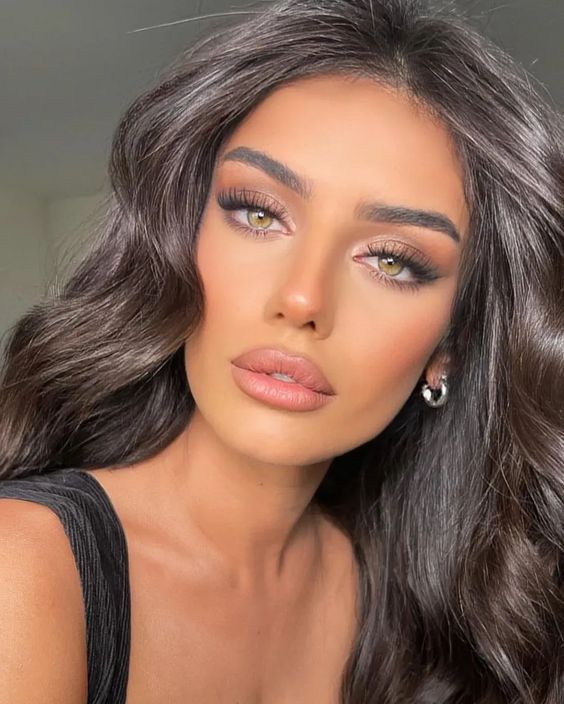 For all of our green and blue eyed ladies, one of the best prom makeup ideas that will help make your eyes pop is using subtle brown hues throughout your eyeshadow.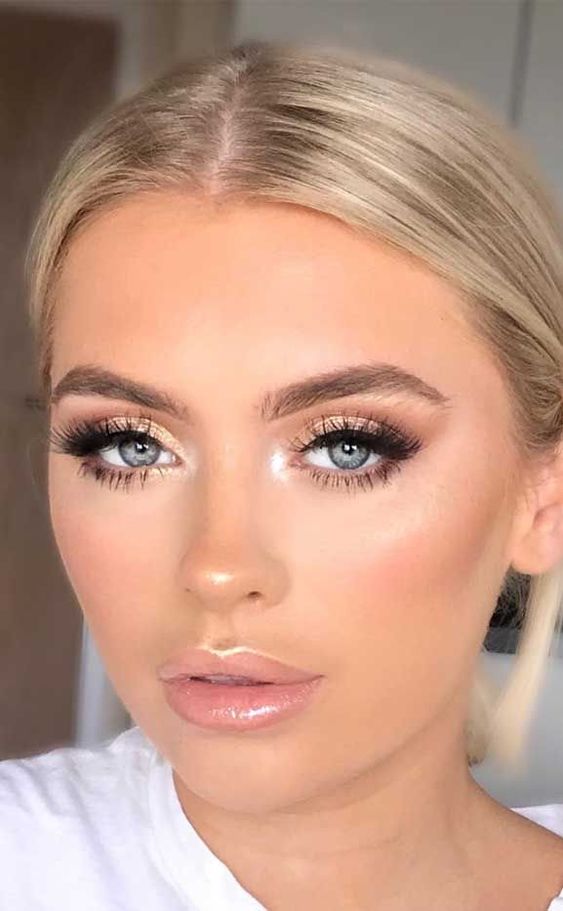 Bright gold eyeshadow is always a win for blue eyes, especially if you're planning on wearing a black or white prom dress.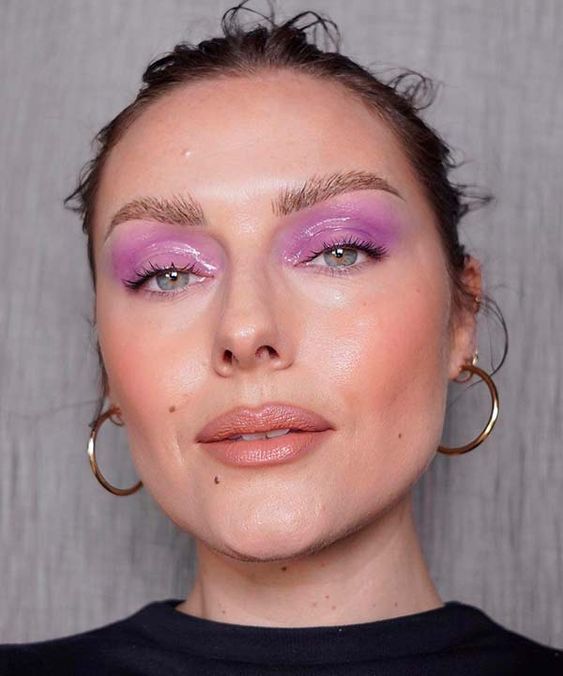 We're all in the Barbie girl era so what better way to go to prom than by rocking the hot pink eyeliner look?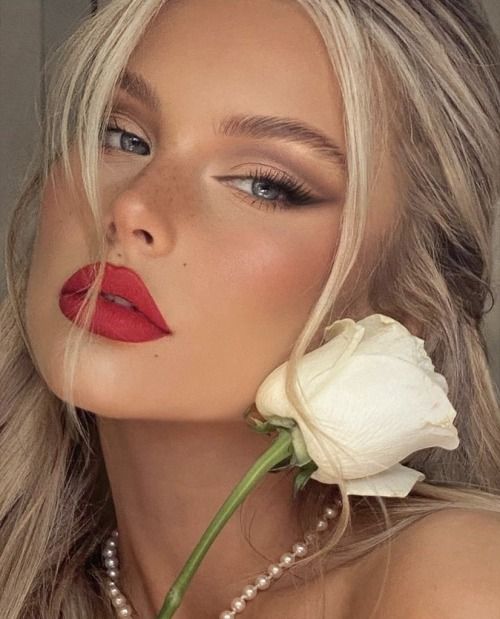 One of our favorite prom makeup ideas for 2023 that is timeless, classic, and gorgeous, involves one simple thing: the perfect red lip.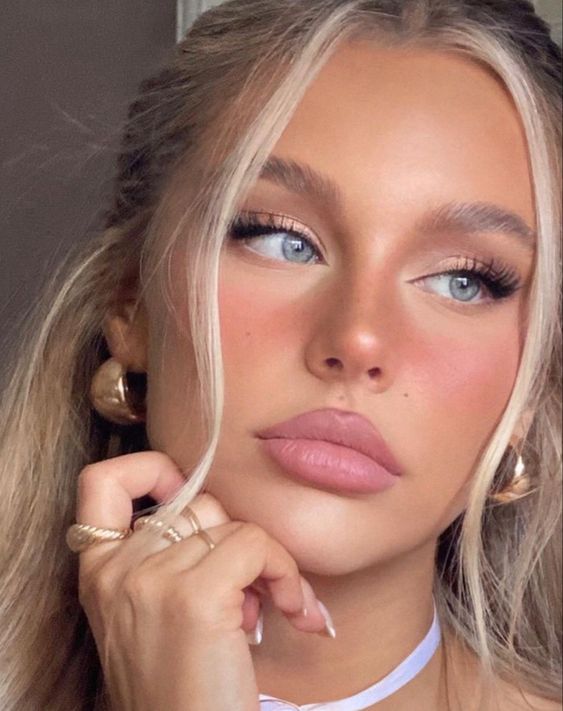 Look like you've just come from spending hours on the beach with a cute sun kissed blush makeup idea, perfect for blue or green eyes.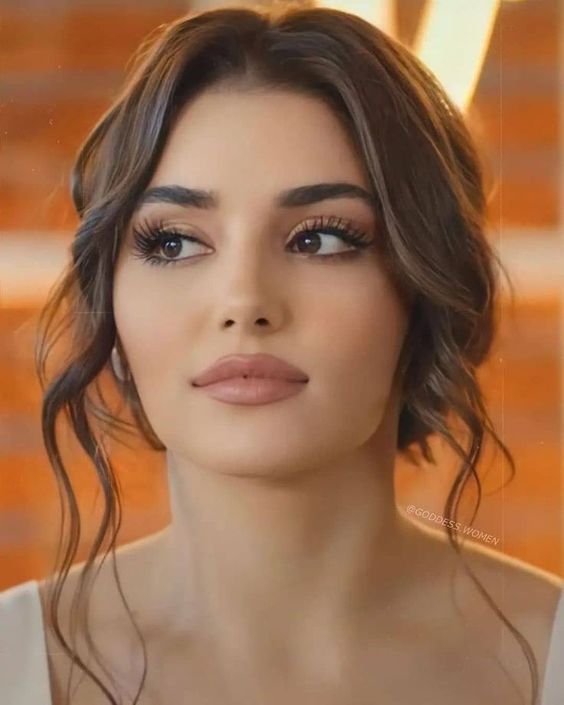 To make your eyes the focal point of your makeup, try adding in lash extensions to help create gorgeous volume and length.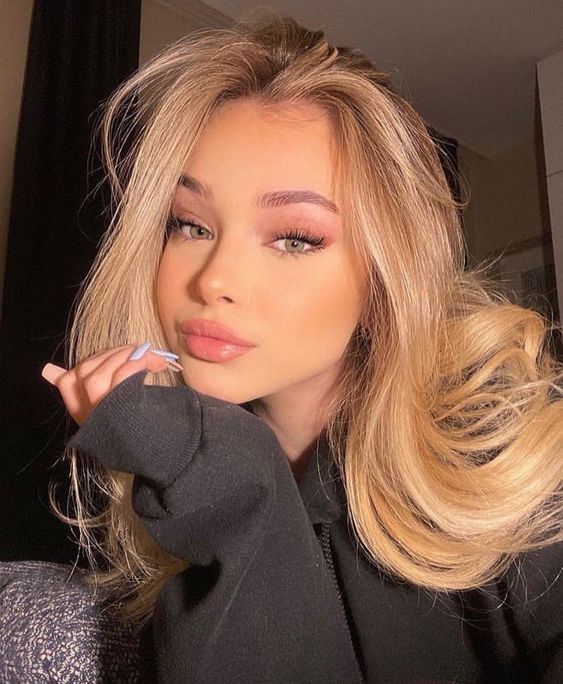 If you're planning on wearing a black or white dress to prom, try adding in a sweet dose of pink into your makeup for a subtle pop of color.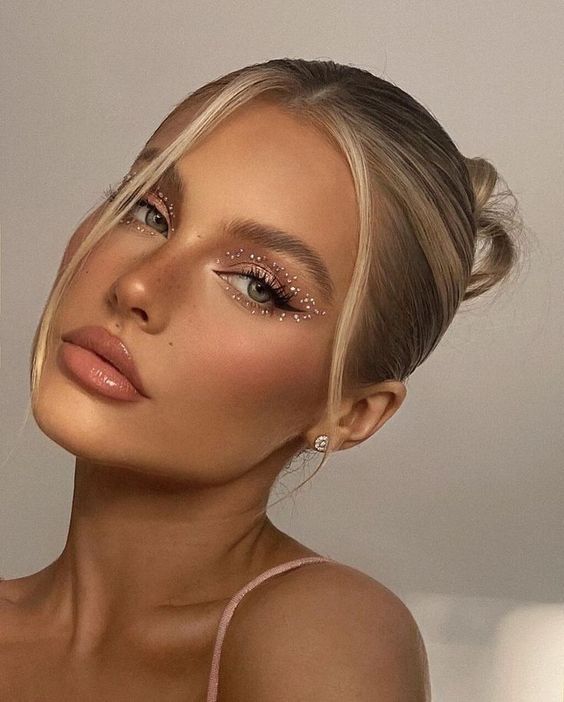 Have fun with your 2023 prom makeup look with this unique rhinestone idea that works for any dress.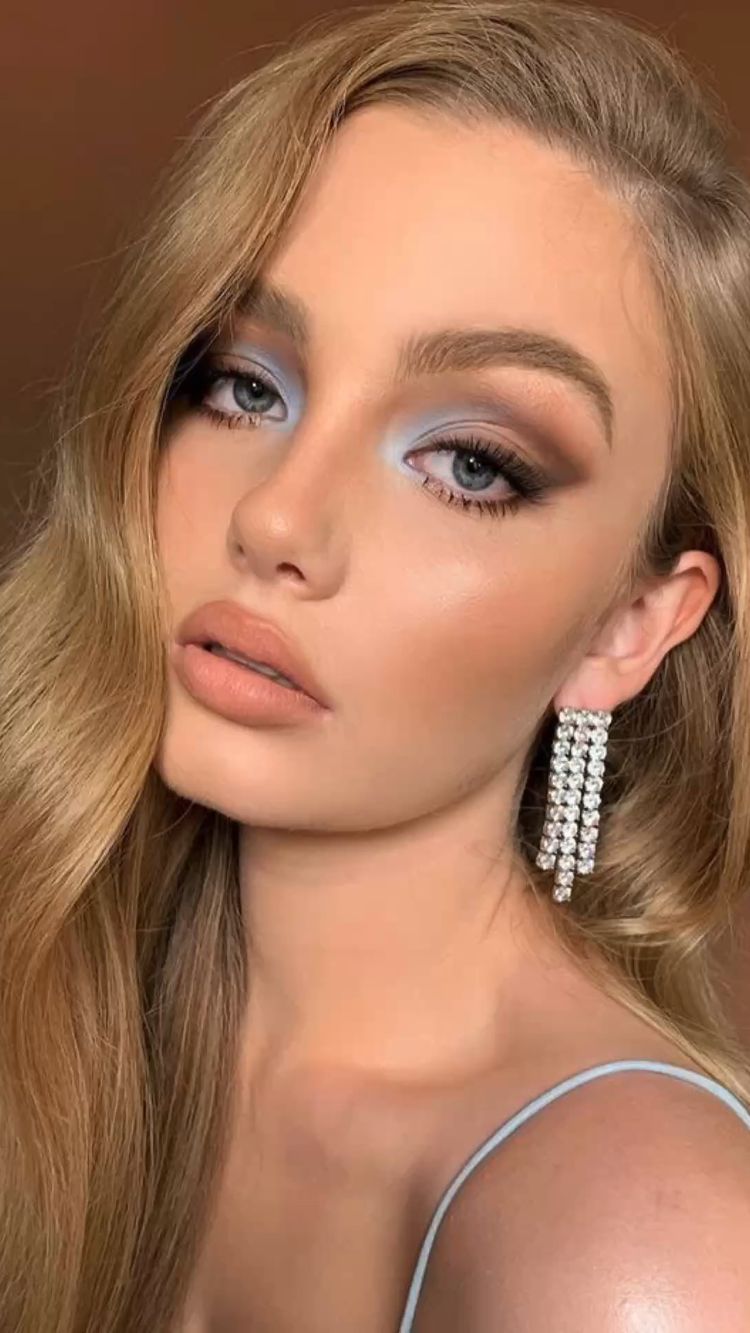 Nothing says "picture-perfect" more than a baby blue makeup look that perfectly matches your blue dress.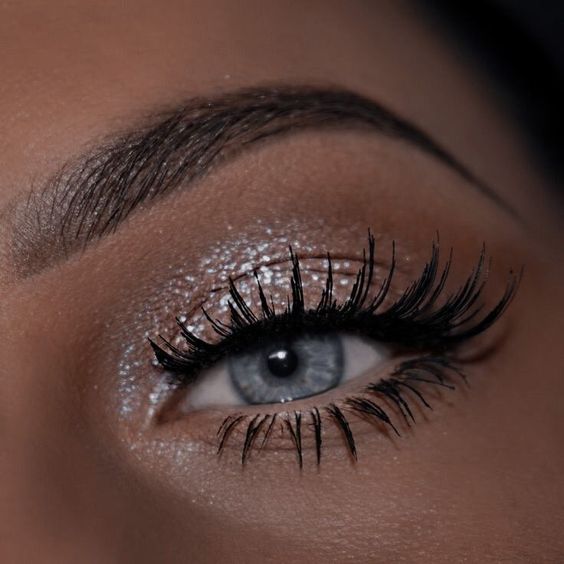 Add in some white glitter to your prom makeup look for a simple, fun, and easy way to make your eyes pop!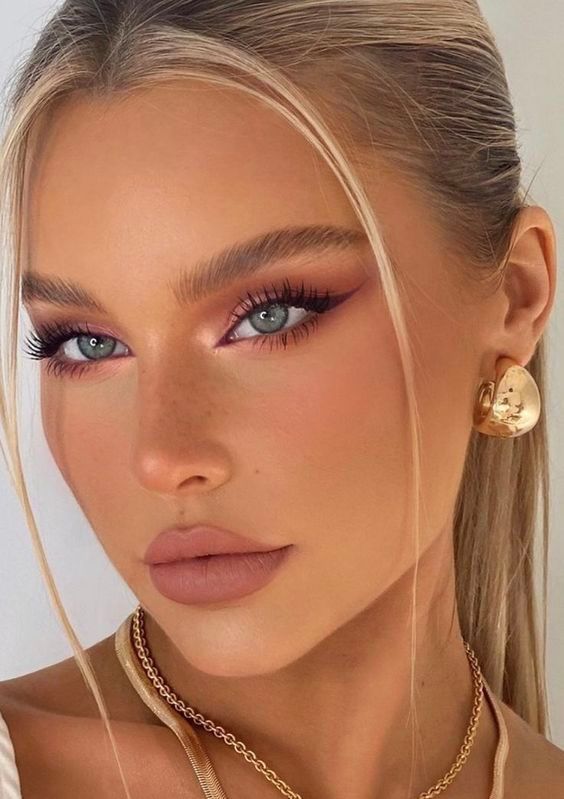 For anyone rocking a red dress to prom, you'll need an equally bold makeup look, like this dramatic wing that is truly to-die for.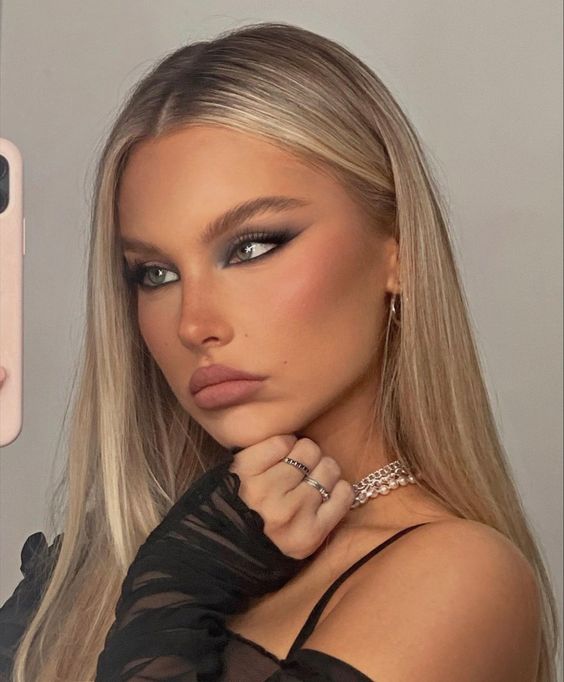 We love the idea of adding a gray & black eyeshadow look to your prom makeup, especially for a black dress.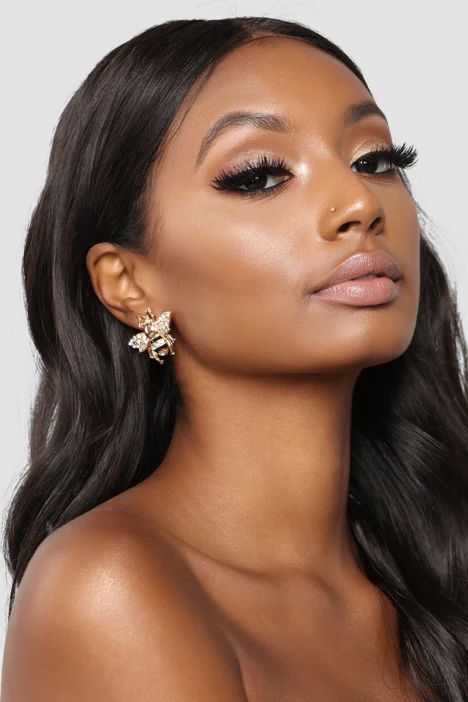 For all the black girls that want to show off your facial features, add in hints of highlighter to your cheeks, forehead, eyes, and chin, to really pop off for prom.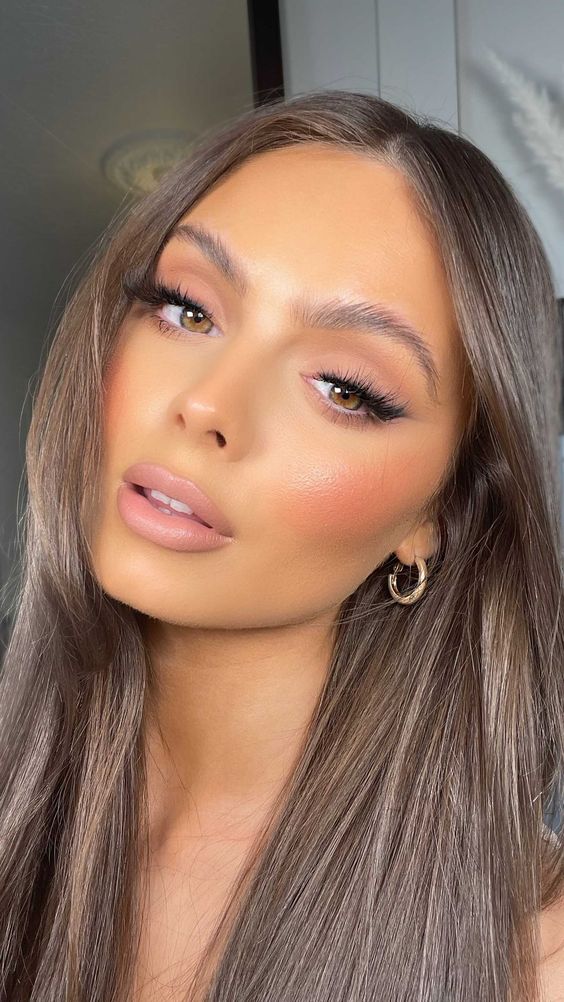 For girls with brown eyes, try a more dramatic blush look by adding in more pink to your cheeks than normal. Paired with pink eyeshadow and this look is perfect!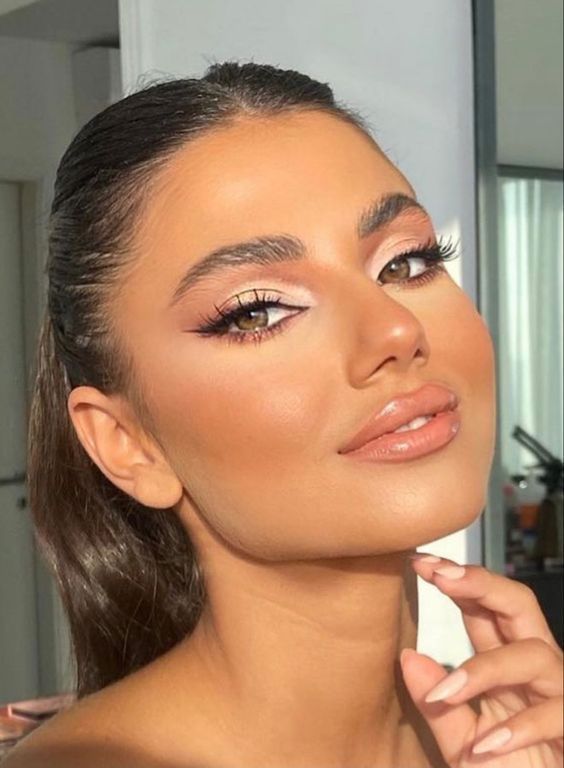 Eyeliner doesn't have to be thick to be dramatic! This thin, sharp, and killer eyeliner is perfect for any girl looking to slay at prom.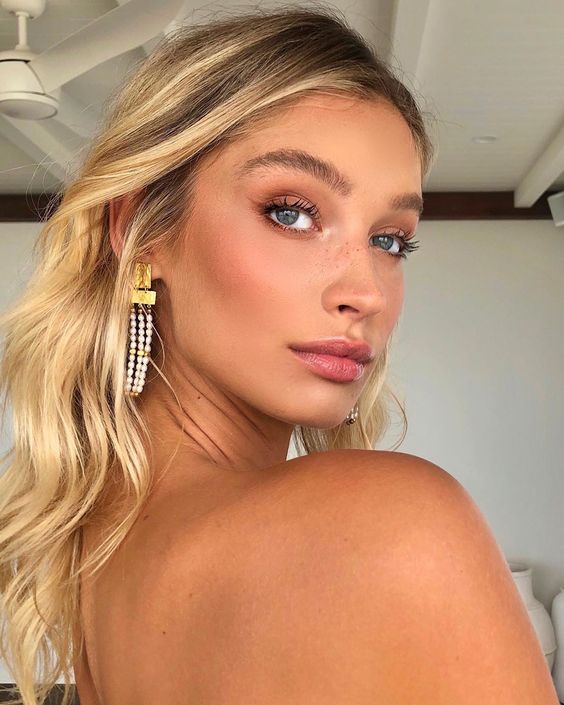 Play with your skin tone and opt for natural colored makeup that perfectly compliments your skin, like this subtle tan and brown look.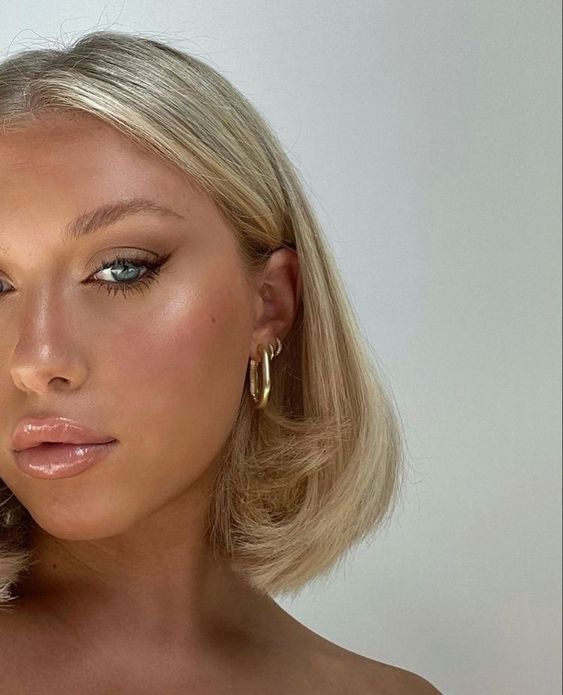 You can never have enough lip gloss, no matter what anyone says!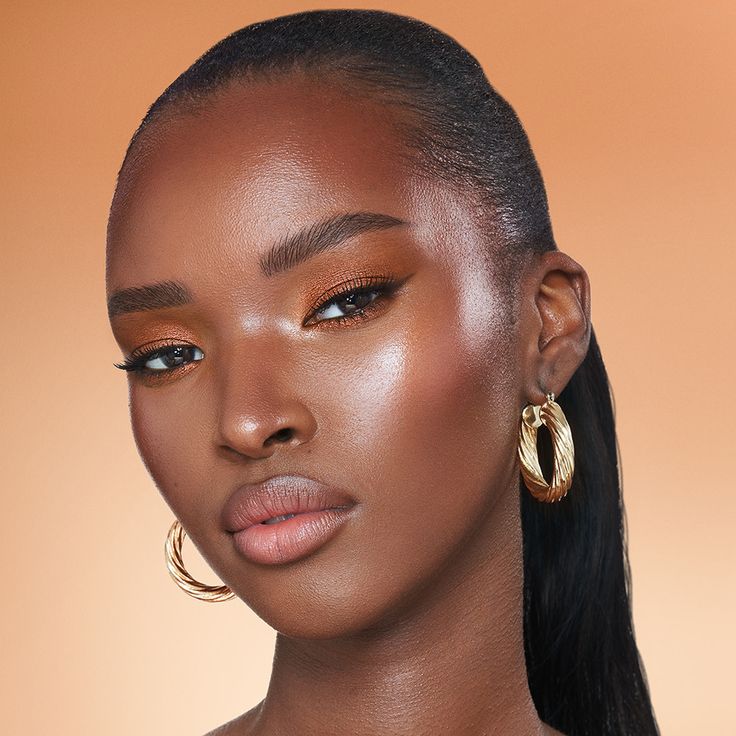 Another one of our favorite eyeshadow looks for black girls is a shimmery rust shadow that will perfectly compliment your skin tone.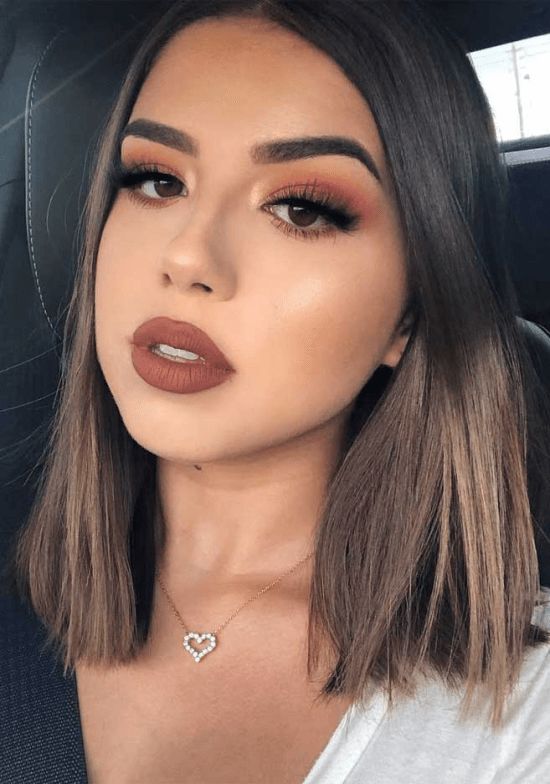 We have been loving the look of autumn inspired lipsticks that really bring in the dark and muted red colors to your makeup.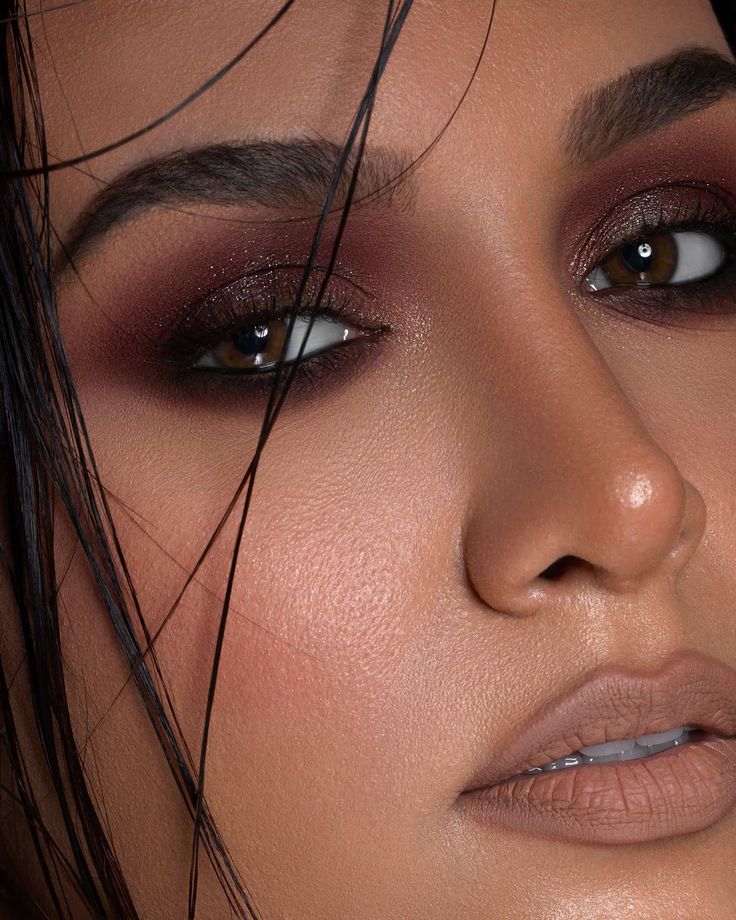 You can't have a list of prom makeup ideas without mentioning the classic smokey eye, especially when we're talking about the perfect makeup for a black dress.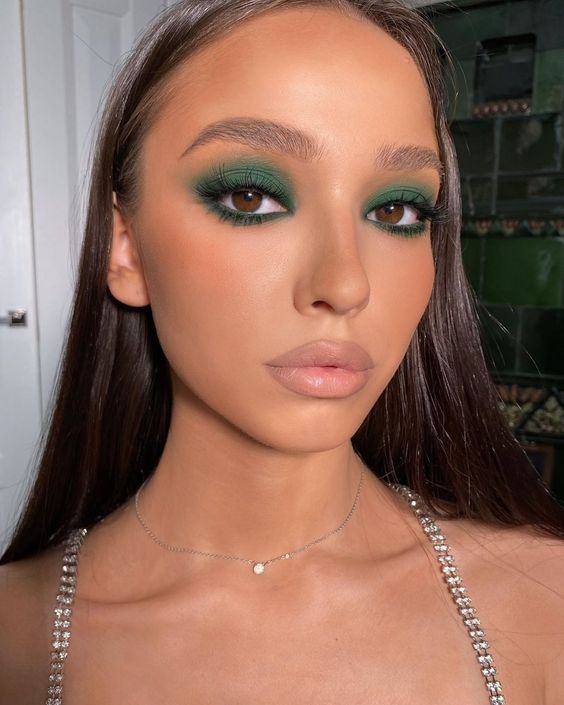 Add in a green eyeshadow to match your green dress for a prom makeup look everyone will love.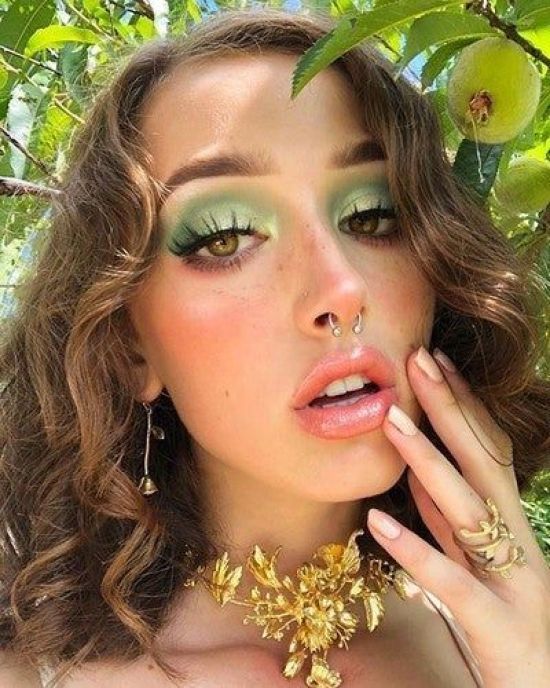 If you want a funky makeup idea to go with your green dress, try this light green shimmer makeup trend.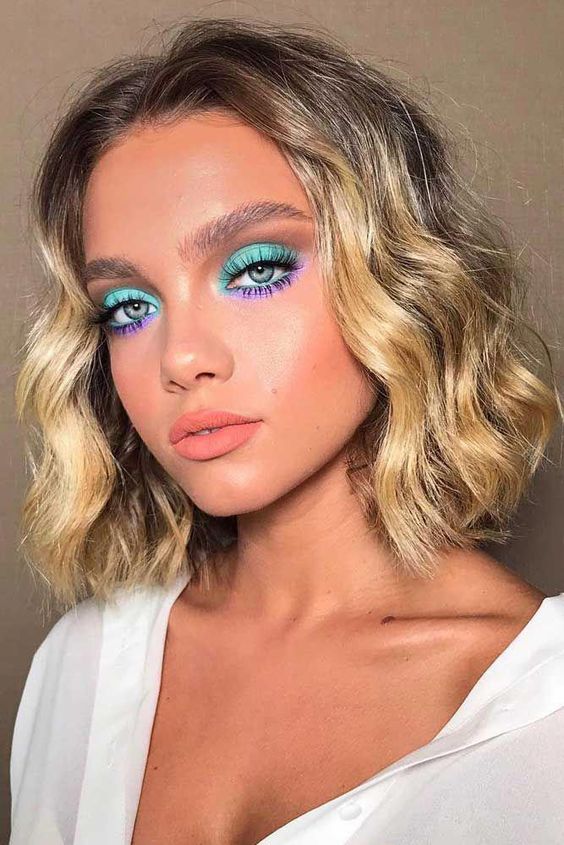 Channel your inner 80's prom queen with this vibrant prom makeup idea that no one will miss!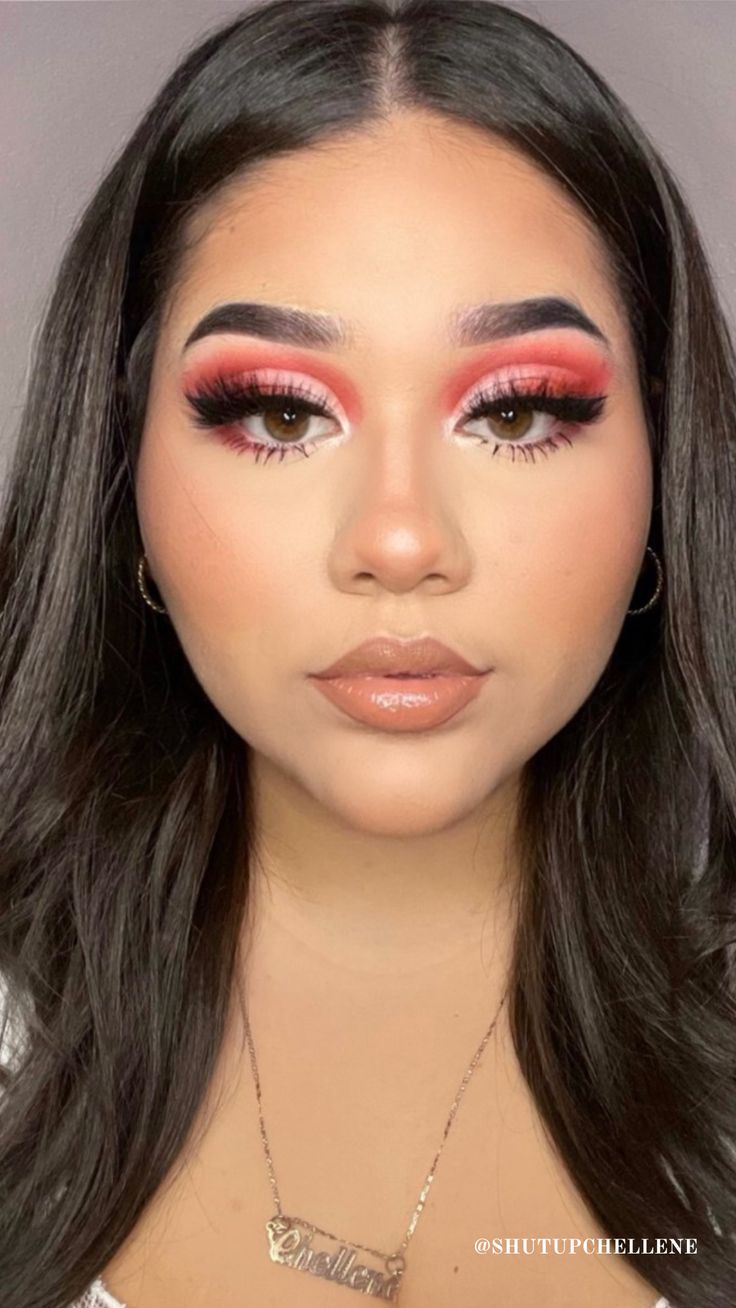 Why choose one pink eyeshadow when you can use multiple?
Eyeliner isn't just meant for your lash line, it's meant to be played around with, like this inspo pic that we're loving.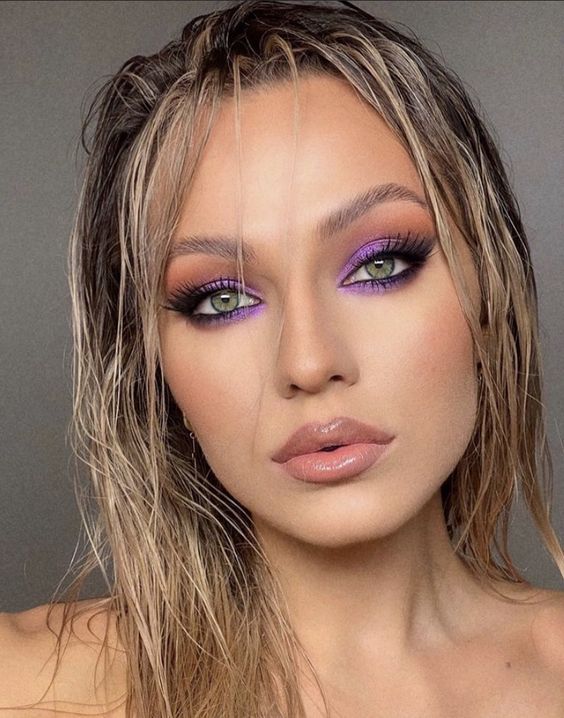 Add in a splash of color to your prom look with a purple eyeshadow that will make your green eyes pop!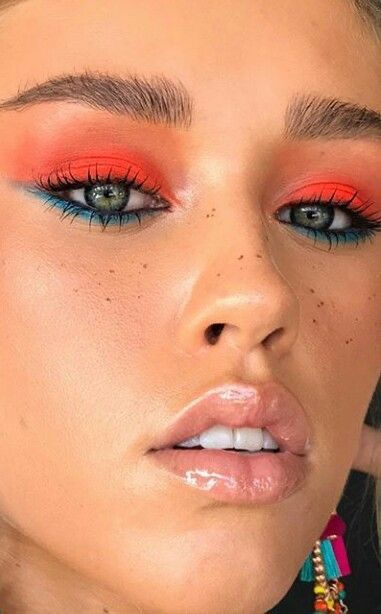 For a bold prom makeup idea, try using contrasting colors around your eyes, especially for a black or white dress.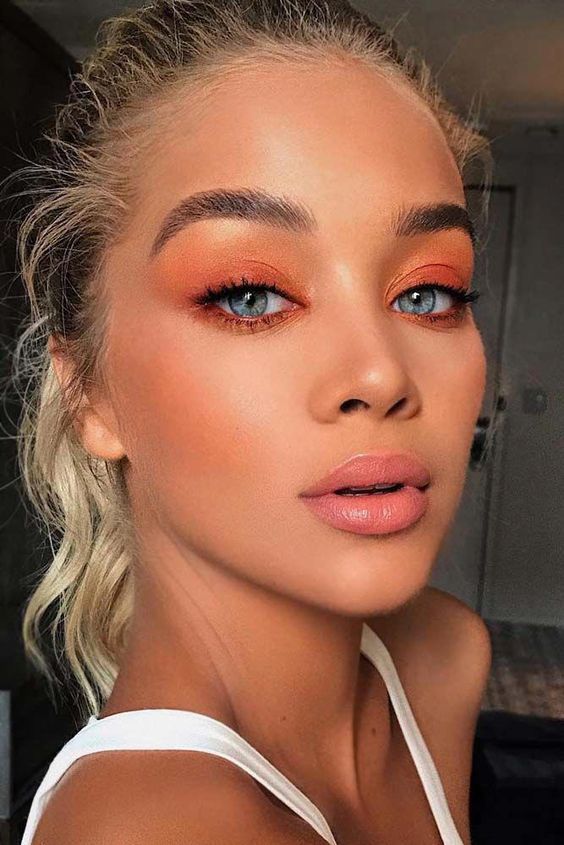 Orange you glad you tried this fun and colorful makeup idea for prom?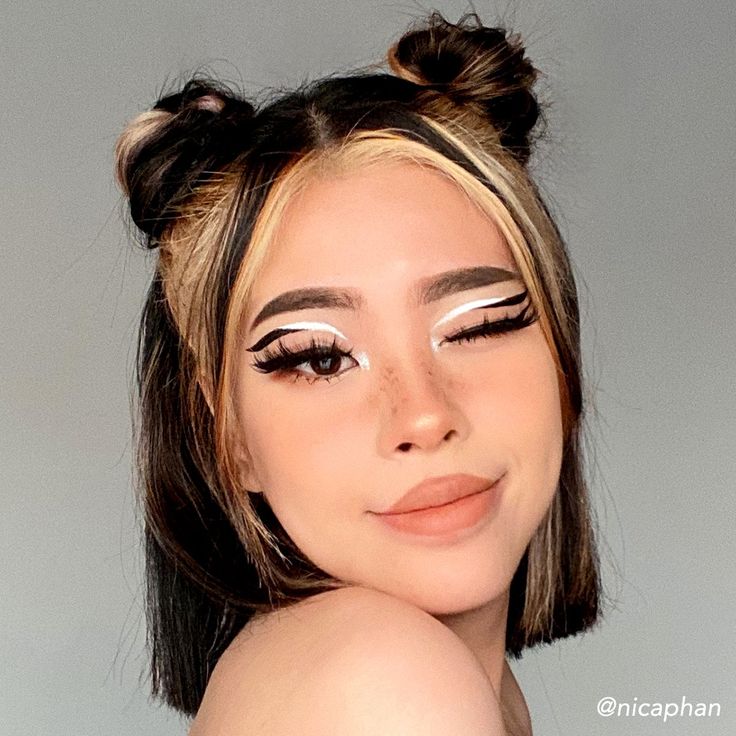 Whether you're wearing a black dress or white dress, this fun and expressive black & white eyeliner trend is perfect for your prom makeup.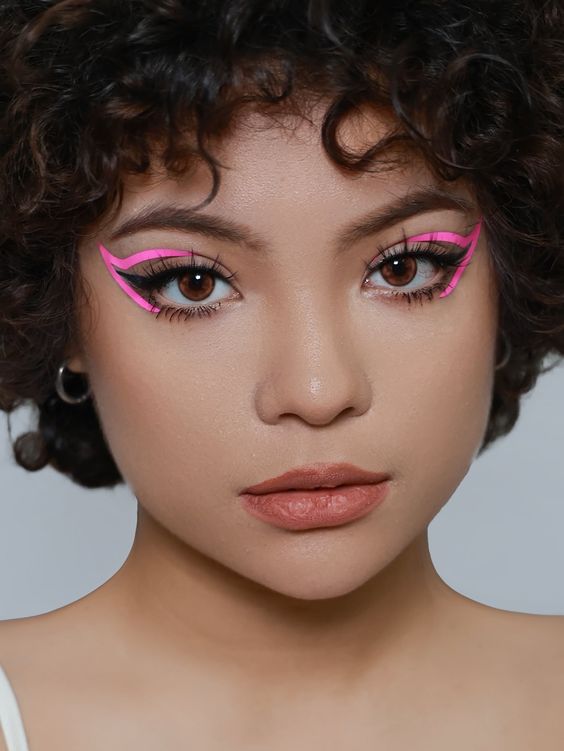 One of our favorite social media makeup hacks in 2023 has to be the invention of eyeliner stickers! They're fun, easy to use, and save so much time.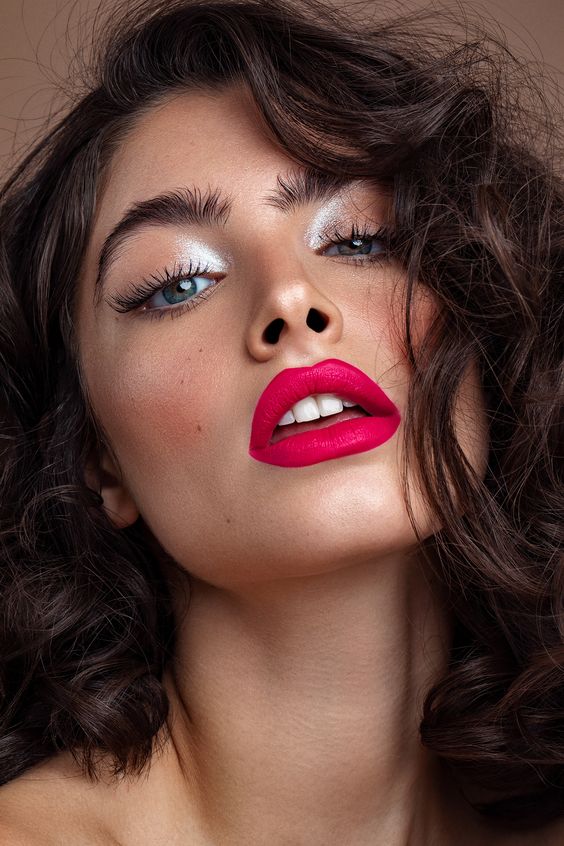 We've been loving a bold pink lip, especially to add in a pop of color to your black or white prom dress.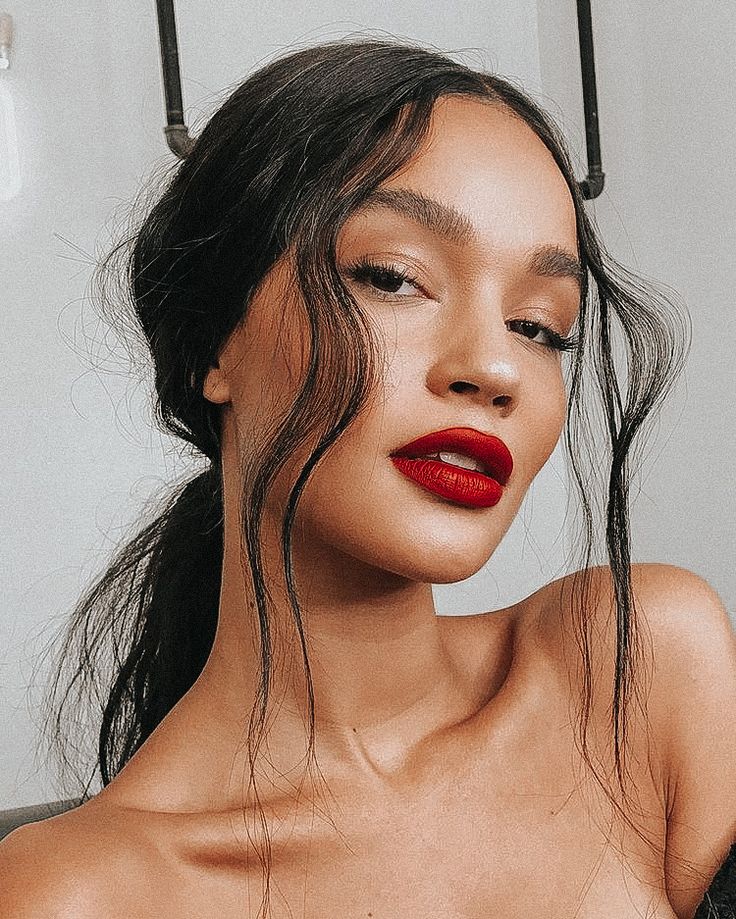 If you want the no-makeup makeup look, but want to add a bit of a twist to it, we recommend doing a barely there all-over look with the addition of a bold lipstick.
You don't need a full face of makeup to look stunning at prom. This minimal makeup look is *chef's kiss* perfection.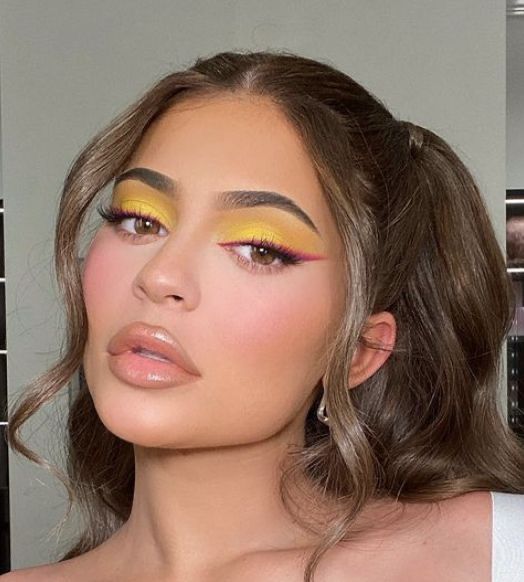 If Kylie Jenner is rocking a yellow eyeshadow in 2023, then so should you! This is definitely one of the most creative and stunning prom makeup ideas out there.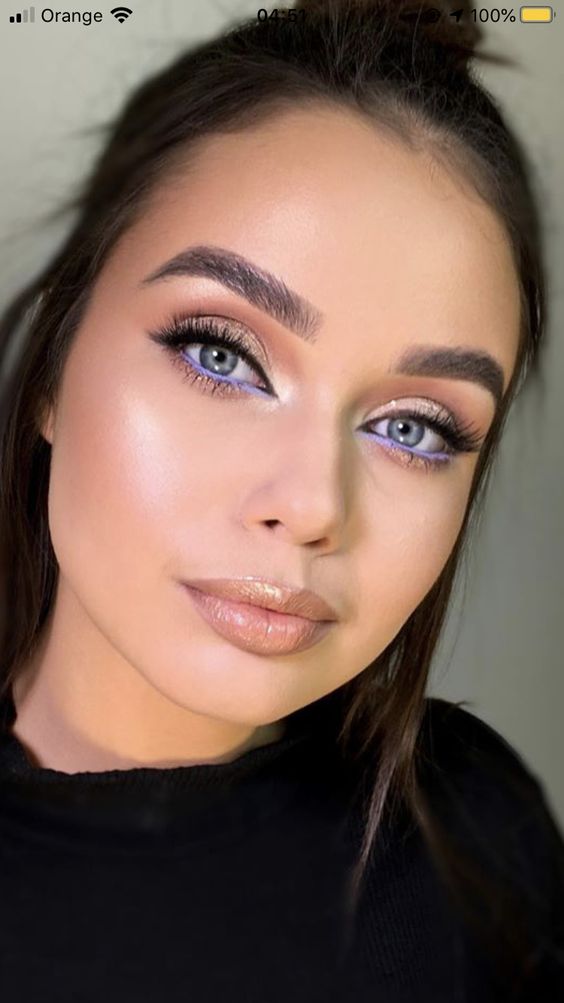 Nothing can beat this sweet and playful lavender eyeliner prom makeup look.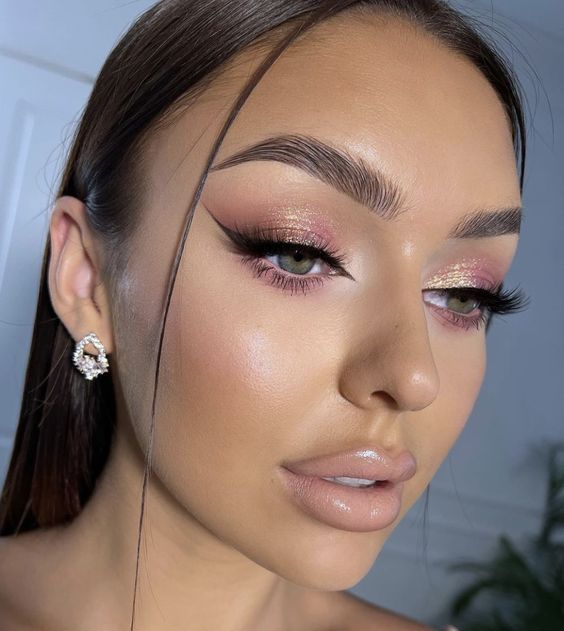 There's a cat eye, and then there's this razor sharp cat eye that everyone will be wanting to learn how you pulled off.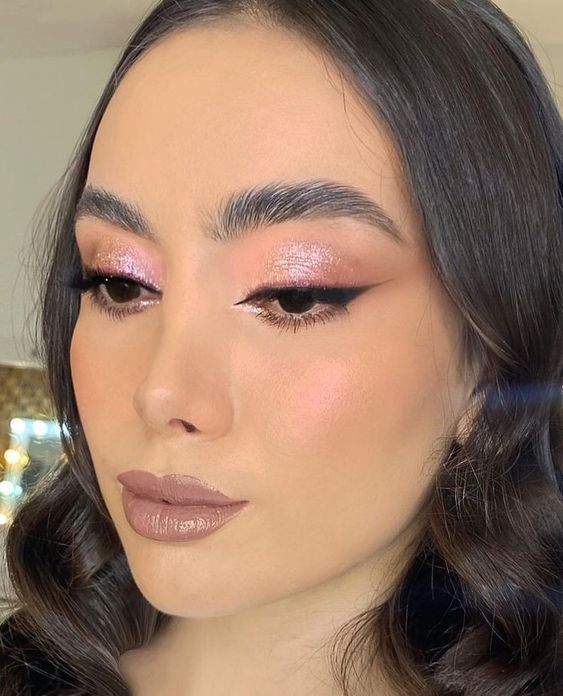 Add in a cute pink glitter to your prom makeup for a look that will shimmer in the light.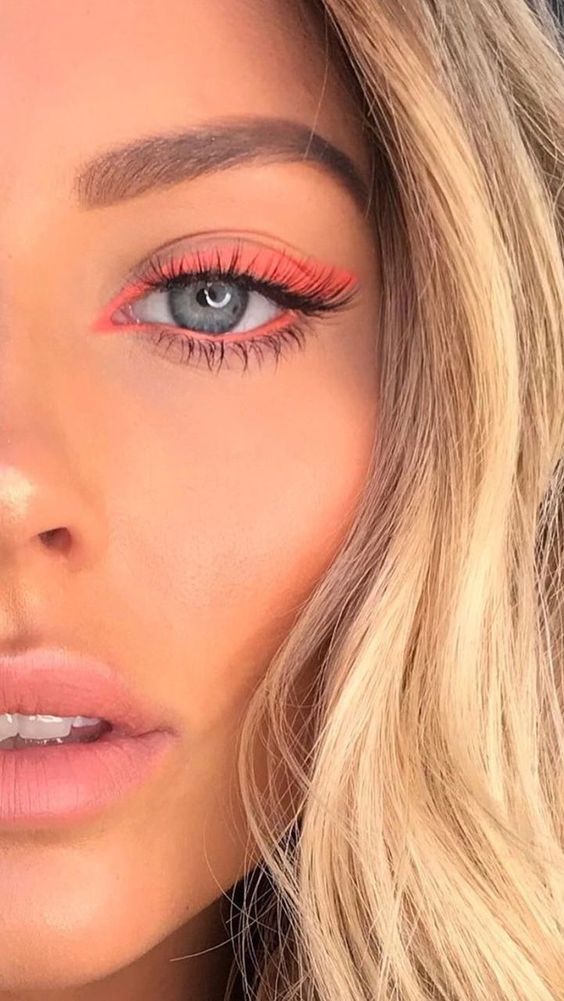 We gasped at how perfect this hot pink eyeliner is, especially if you're wearing a pink or black dress for prom.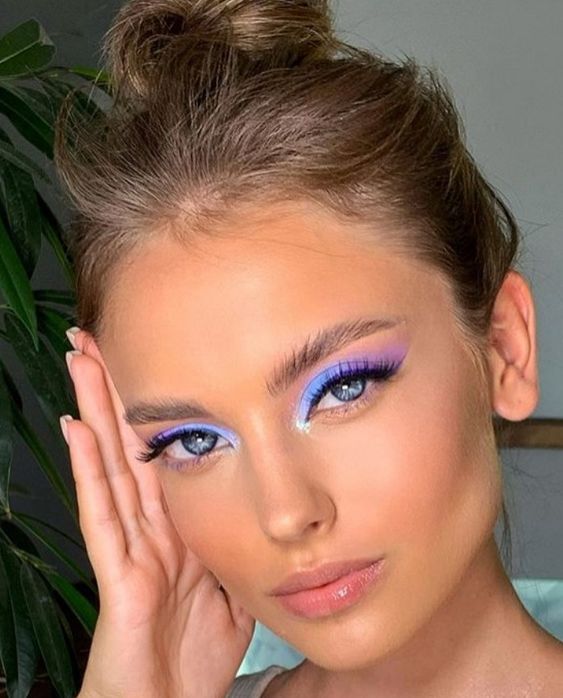 Channel your inner mermaid with a blue, purple, and shimmery eyeshadow that is truly picture perfect.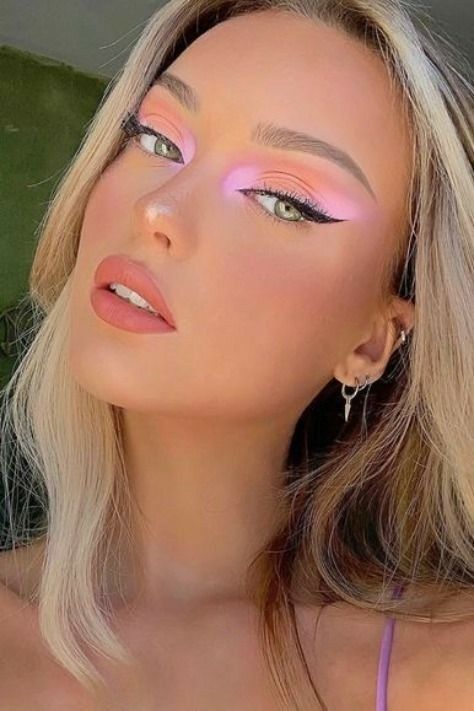 You can never go wrong with pastel colors for prom, especially if you're wearing a light colored dress.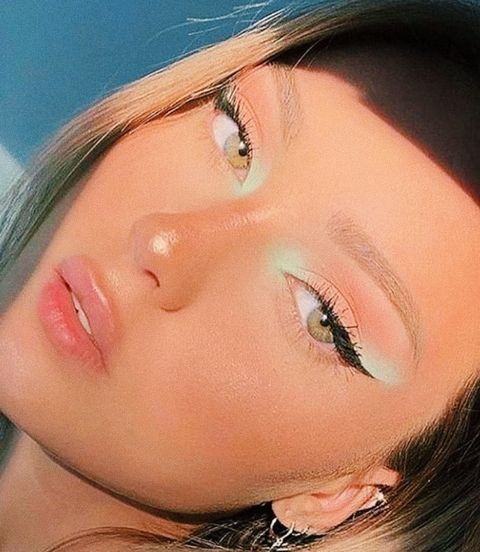 Add in a soft touch of aquamarine eyeshadow on the corner of your eyes to match your blue dress for prom.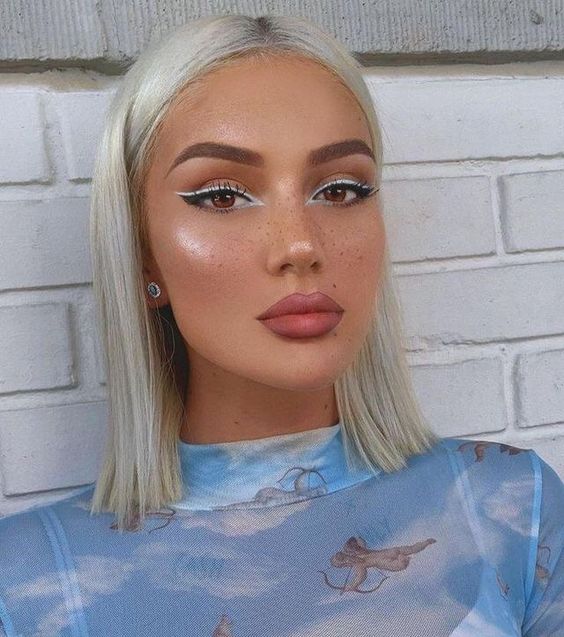 We are all about the white eyeliner trend, especially for a 2023 prom makeup idea.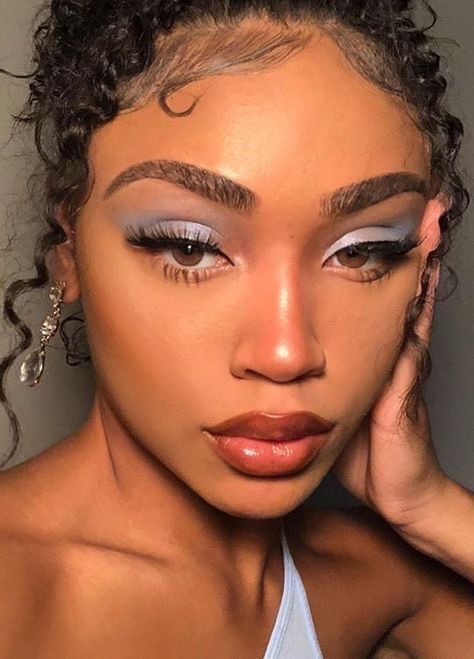 One of the most jaw-dropping makeup looks for black girls will always involve a shimmery silver eyeshadow paired with hints of highlighter.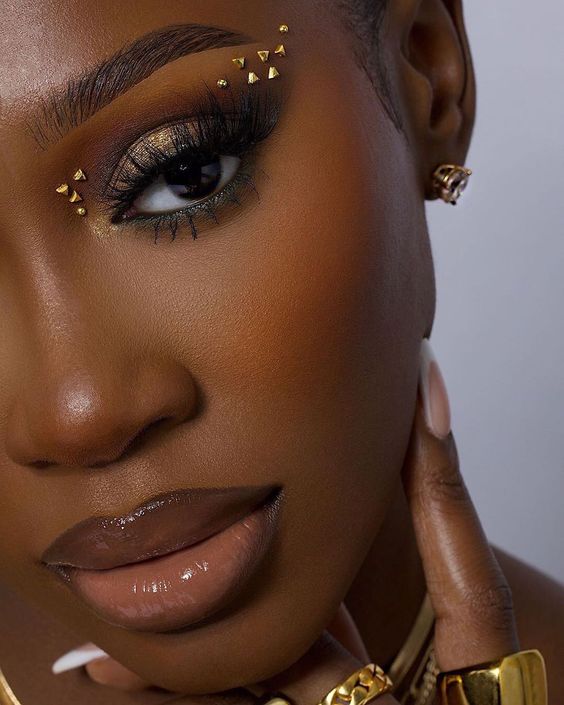 Why settle for a gold eyeshadow when you can instead add in hints of gold leaf to your prom makeup look?
You've heard of cat eye but it's the 2023 doe eyed makeup trend that has us in a chokehold.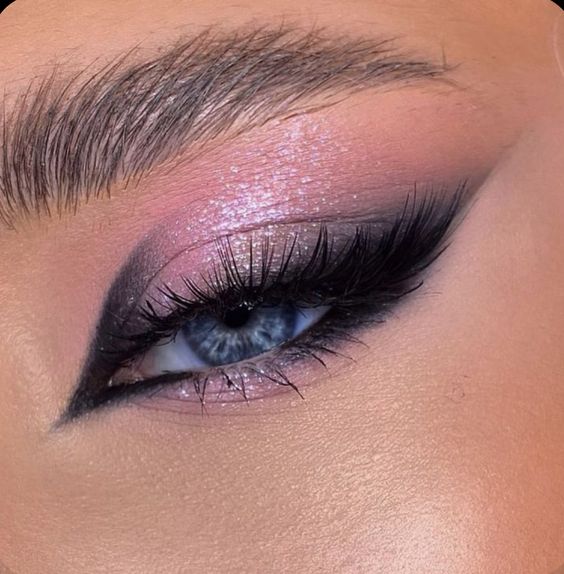 Nothing says sweet and sexy more than a pink and black glitter makeup look.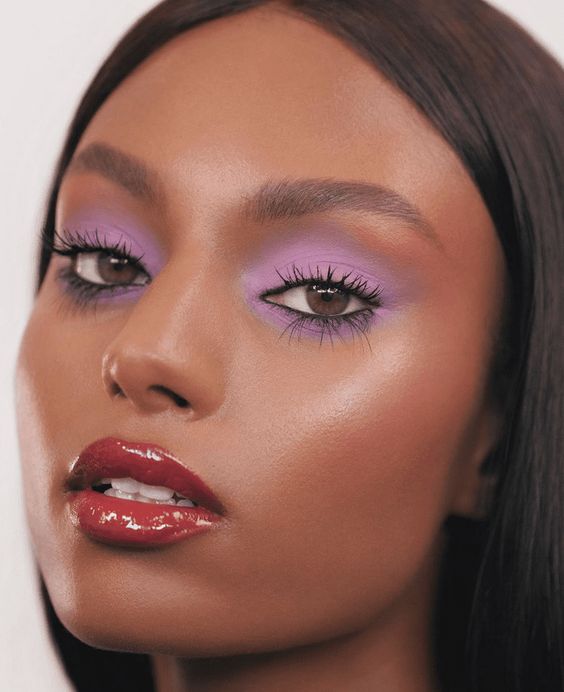 We're loving how a matte lavender eyeshadow pops against a dewy makeup look. Truly perfect for prom!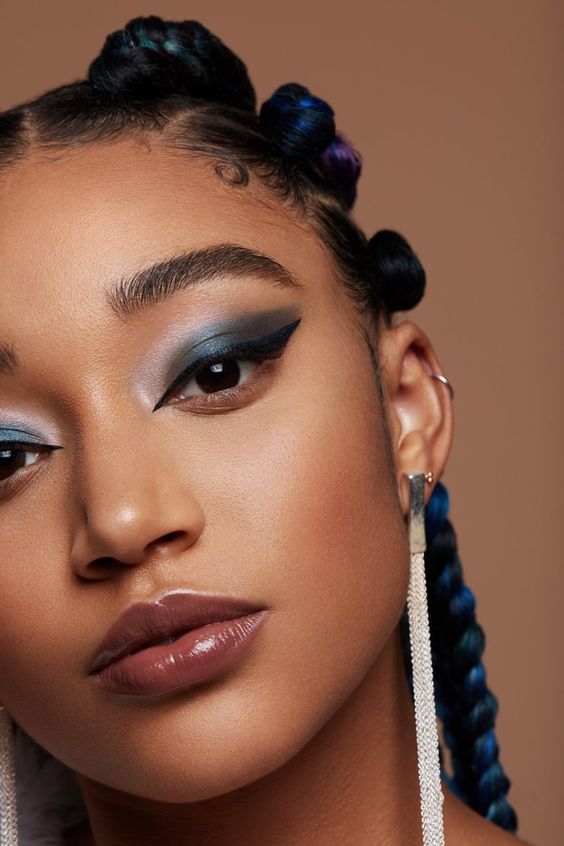 If you're rocking a blue or black dress to prom, then you have to try a stunning blue metallic eyeshadow look.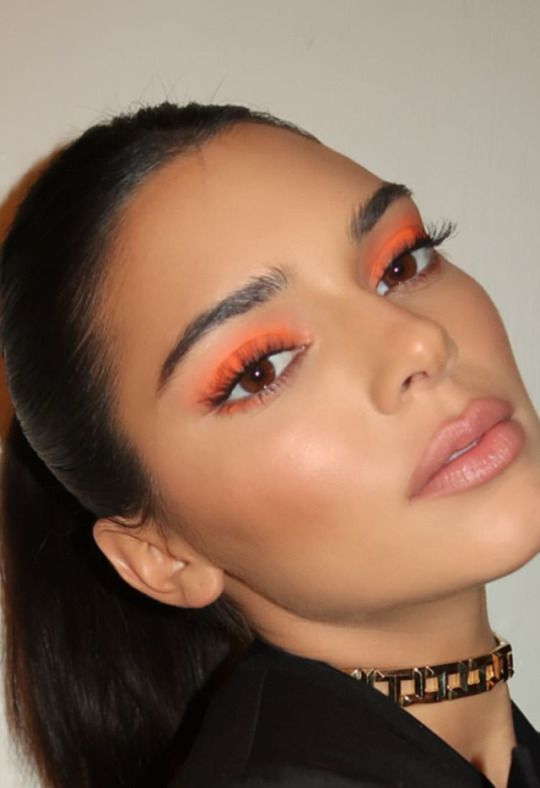 Take a page out of Kendall Jenner's makeup playbook and try rocking a neon eyeshadow for prom.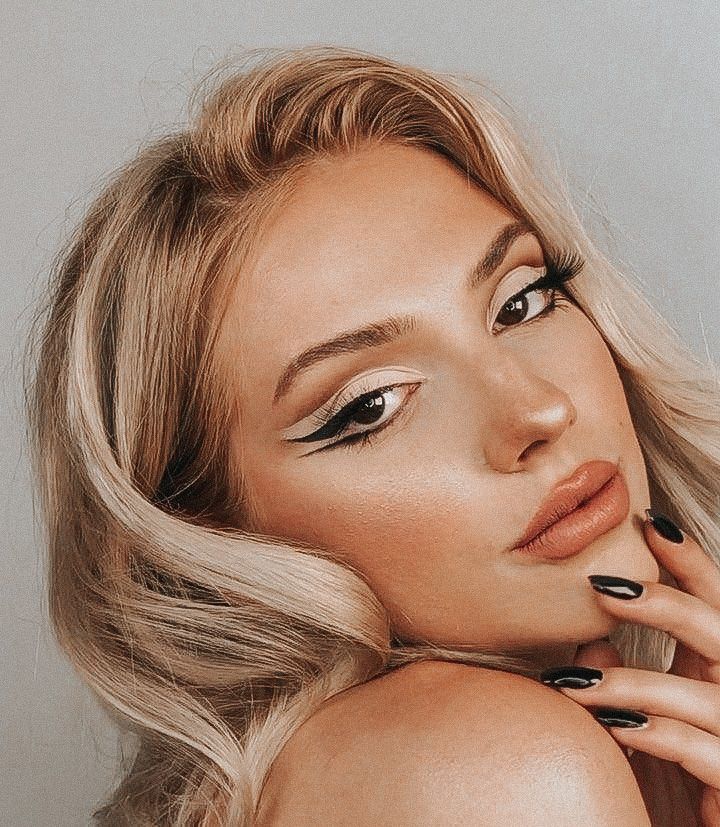 Prom is all about having fun, expressing yourself, and being bold and unique, so why not try this dramatic split eyeliner idea?
Hopefully these 50 prom makeup ideas gave you some inspiration for how to match your dress.
Which look are you taking to prom?
If you have any comments, questions, or suggestions leave them down below. Thanks for reading!