Are you a teen girl looking for some homecoming inspiration for your next haircut? Here are 20 cute homecoming hairstyles for short hair!
Having short hair can be a huge advantage when it comes to events like prom and homecoming because it already looks formal.
Plus, making changes to short hair can be a lot easier than long or curly hair.
Either way, you'll be sure to find a short hairstyle that matches your homecoming style!
Let's get into the haircuts!
How Should I Style Short Hair for Homecoming?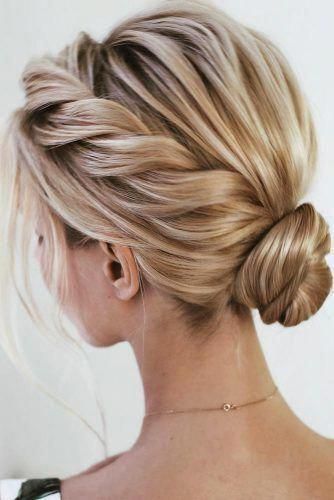 Short hair should be styled in a neat, but comfortable fashion for homecoming.
You want to properly match your homecoming hairstyle to your dress and makeup so everything looks put together.
The most common way to style short hair for homecoming is by putting it up with a braid or in a bun (refer to image above).
This hairstyle is popular because you can still look super cute and fancy while also being able to dance and break a sweat.
Should I Wear My Hair Up for Homecoming?
You can wear your hair up or down for homecoming. There are no rules and you'll find a mix of everything at your homecoming dance.
If you have short hair, wear your hairstyle in whatever way is most comfortable for you.
Short hair is naturally neater than long hair, so you'll have no problem looking cute whether your hair is up or down!
Best Homecoming Hairstyles for Short Hair
Here are a few fancy, cute, trendy, and easy hairstyles to take inspiration from if you have short hair!
1) Short Slicked Back Side
One of our favorite homecoming hairstyles for short hair is the slicked back side, reinforced with jeweled bobby pins for a stunning and jaw-dropping hairstyle.
This look can be achieved in so many different ways, using a variety of clips, and it will never fail to disappoint at homecoming.
2) Twisted Half Up Half Down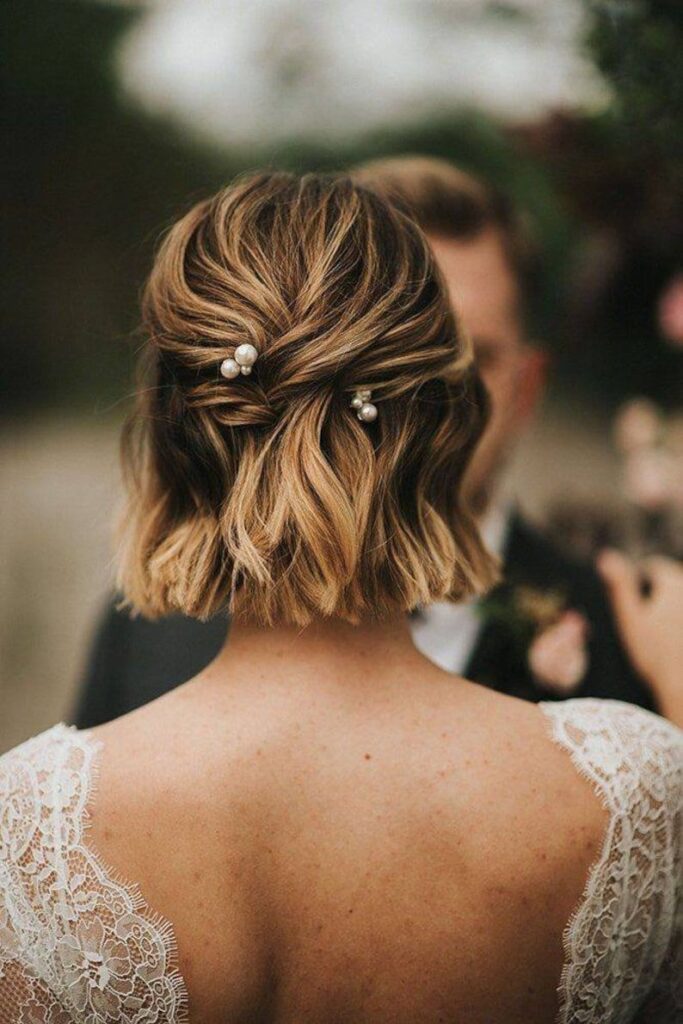 If you're looking for a hairstyle that perfectly embraces your short hair, then this is the look for your next Homecoming dance!
The half up half down hairstyle with the pearl bobby pins adds the perfect touch of fancy you'll be wanting when you wow the other students at Homecoming.
Related Post: 15 Trendy Fall Nail Designs for Teens
3) Slick Side Part Bob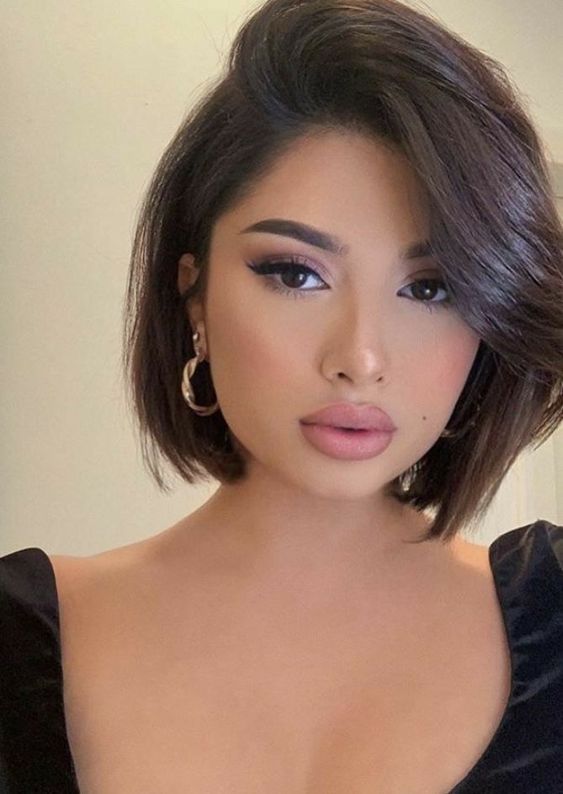 If you're rocking the bob haircut then you have to try this straight and slick side part hairstyle.
This simple hairstyle looks so trendy and it's so easy to achieve.
All you have to do is choose a side, part your hair, and make sure it's perfectly. straight.
4) Behind The Ears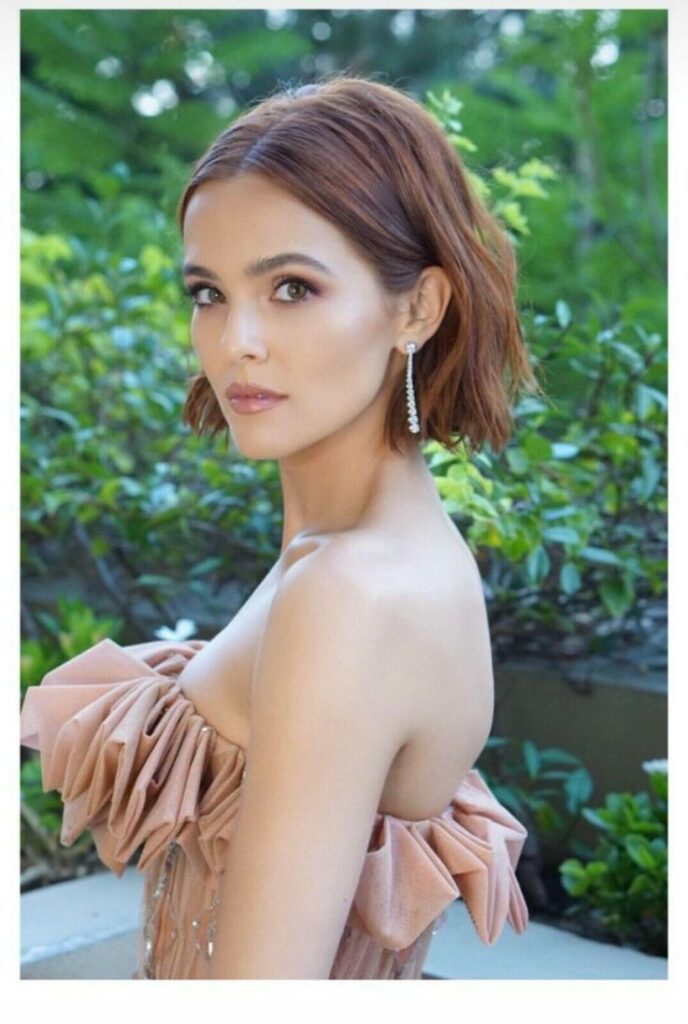 We love a face framing short hair bob with subtle waves, especially when it really emphasizes your face structure.
This hairstyle is fancy, refined, and perfectly gorgeous for your 2022 Homecoming Dance!
5) Short Braided Halo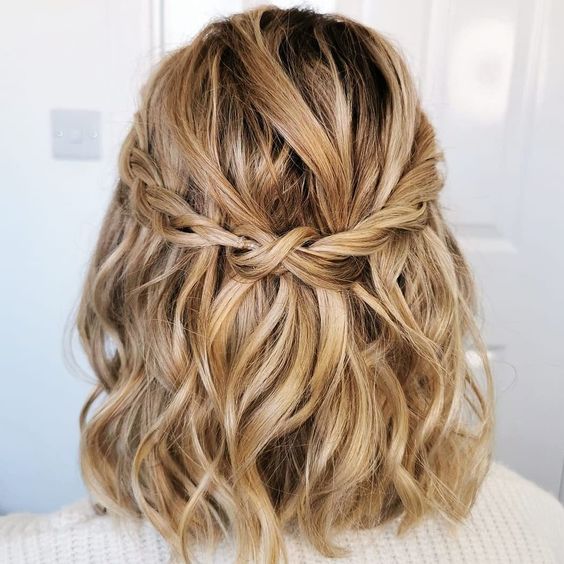 If you have short-medium hair that tends to be thinner, then this hairstyle will help you get that volume.
Add in a braided halo around your wavy or curly hair to add in extra volume and size to your Homecoming hair.
If your hair is too short, opt for getting the faux hair headbands or extensions from Amazon!
Related Post: 60 Best Hairstyles for Teenage Girls
6) Jewel Headband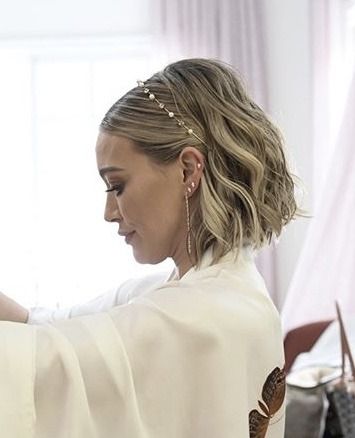 What better way to accessorize your short hair than with a gorgeous jeweled headband and matching earrings?
This hairstyle is fancy, flirty, and fun, so essentially perfect for your Homecoming night.
You can find tons of great bedazzled headbands and jewelry from Amazon!
7) Two-Tone Bob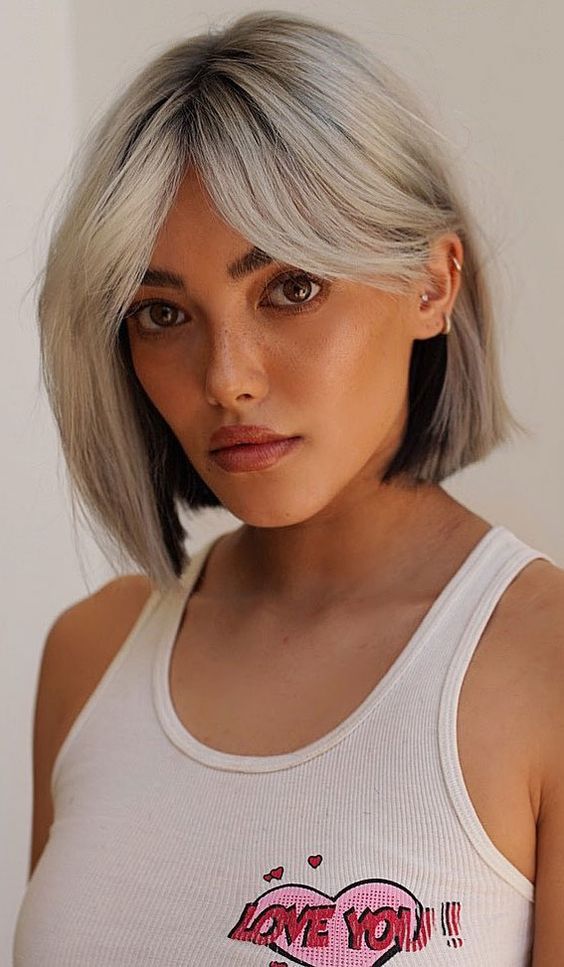 We are absolutely loving the two-tone trend for short hair this year, especially the blonde and black hair contrast.
This hairstyle speaks for itself with how trendy and cool it is, especially with all your favorite celebrities and influencers rocking this look in 2022.
I mean, just look at Dua Lipa?!
8) Reverse Duo-Tone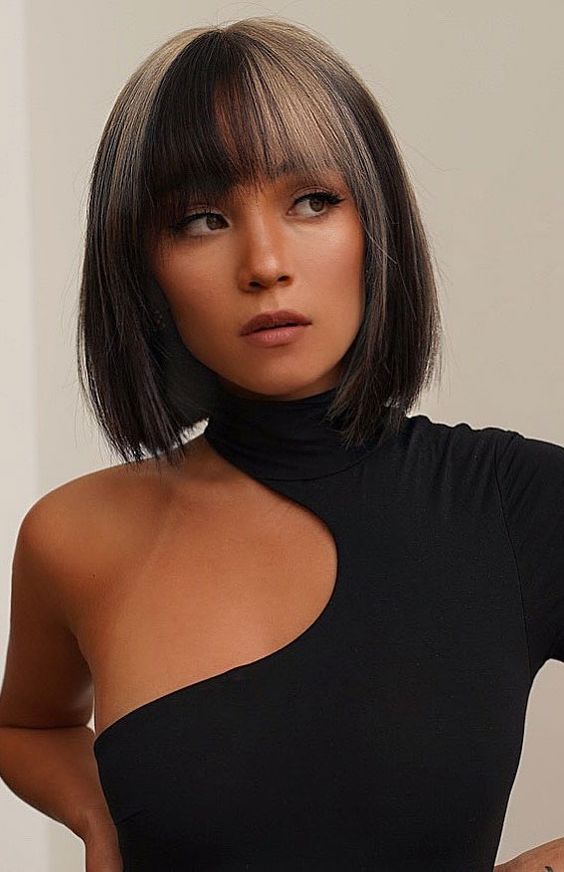 If you want to rock the duo trend but have darker black hair, try the reverse duo tone where you add in blonde highlights.
Not only does this save your hair from harsh treatments, it adds in the perfect amount of contrast for a jaw-dropping look.
9) Short Wavy Bangs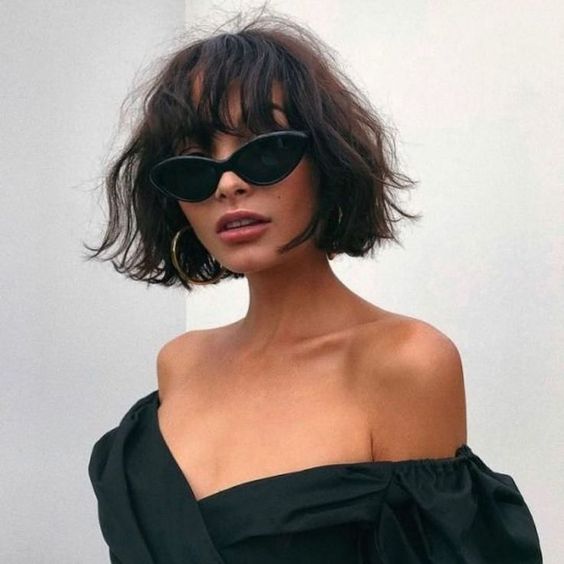 A cool, cute, and effortless Homecoming hairstyle for your short hair is the wavy bangs trend!
This hairstyle is easy to achieve with naturally wavy hair or with a curling iron, and it looks absolutely chic.
To make sure your waves stay all night through all of your dancing, be sure to use texture spray or hairspray!
10) Short Half Up Bun for Homecoming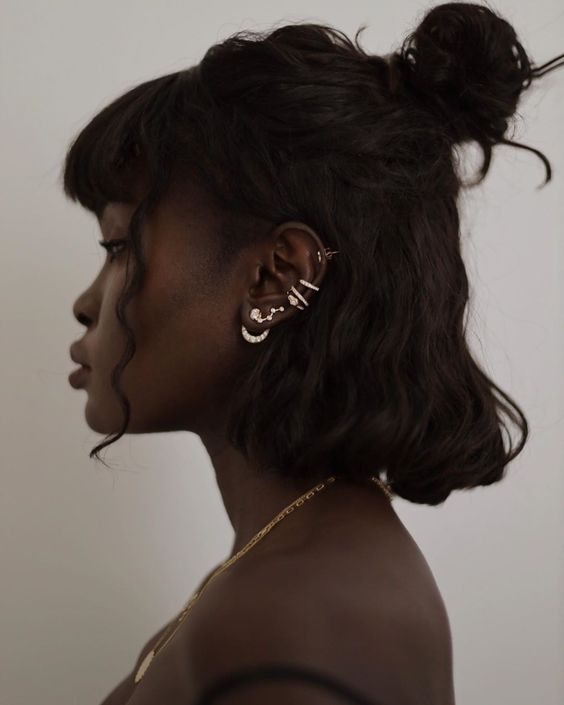 The half-up bun is one of the easiest homecoming hairstyles for short hair because it only requires one step!
This hairstyle is great for short-medium length hair and takes less than 2 minutes to do!
It's perfect for dancing all night at Homecoming while still looking stunning.
Related Post: 15 Best Hairstyles for Teenage Girls with Short Hair
11) Face Framing Bangs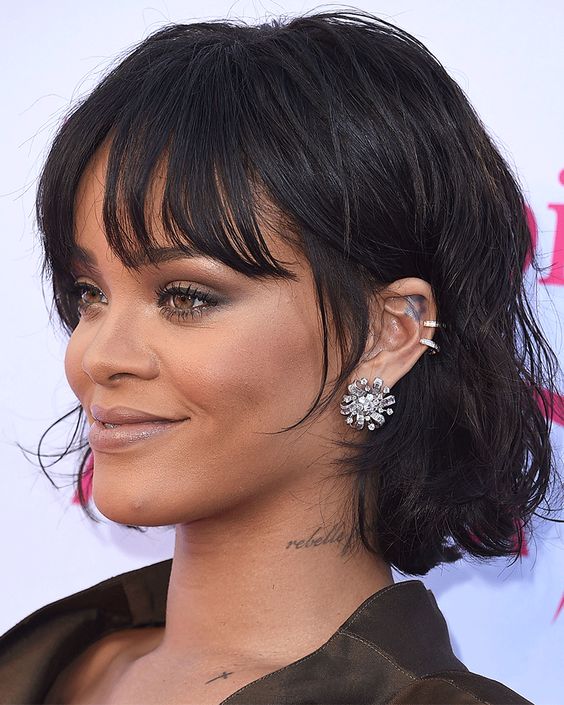 Rihanna can do no wrong, and this hairstyle should be an inspiration for any girl with short hair.
The face framing bangs with subtle waves are the perfect way to show off your face and makeup, especially at Homecoming.
12) Low Bun Updo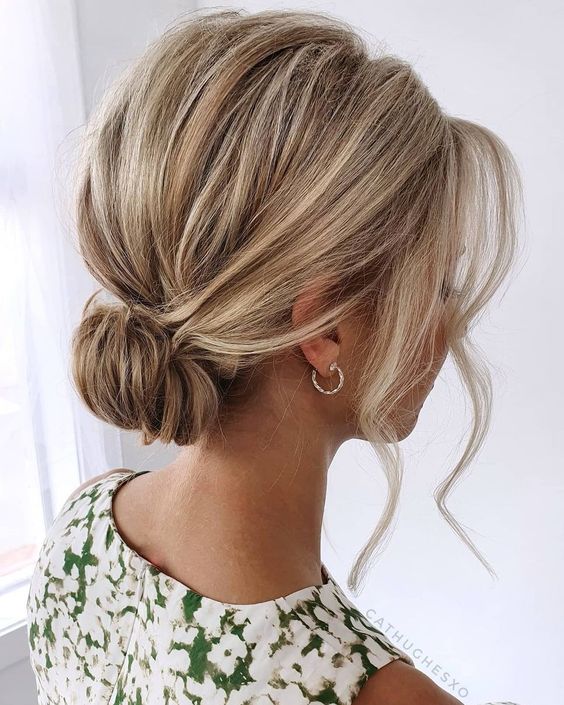 It can be tough to pull your hair in a high up-do with short hair. So we suggest the low bun!
This hairstyle is easy to achieve with your short hair and creates that fancy Homecoming look you'll love.
And if you're having too much fun dancing, it's easy to pull out and whip your hair around.
13) Top Layer Updo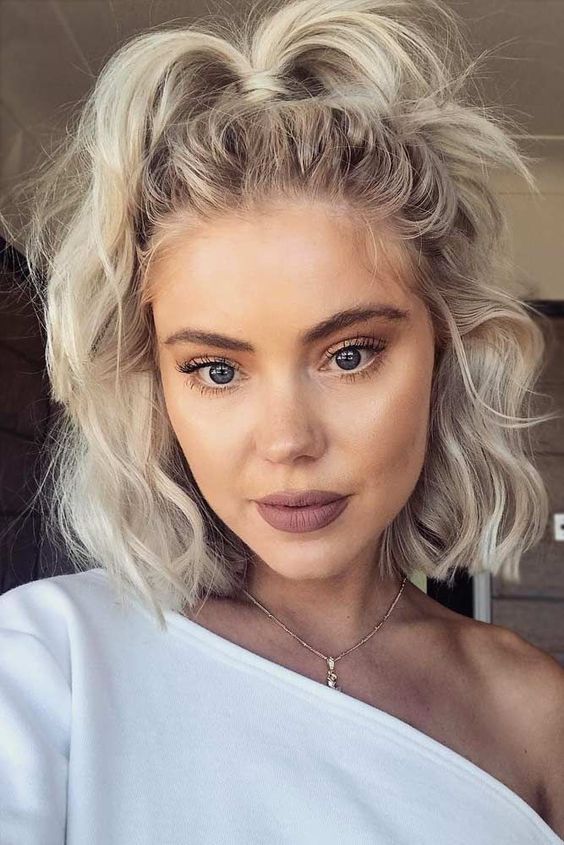 If you want to achieve the half up half down look but your hair is too short, try this hairstyle instead.
By only putting up your top layer of hair in a small ponytail, you get the look you want, and some additional volume!
You can even use braids to pull your top layer back for a more elevated and fancy look.
14) Colorful Waves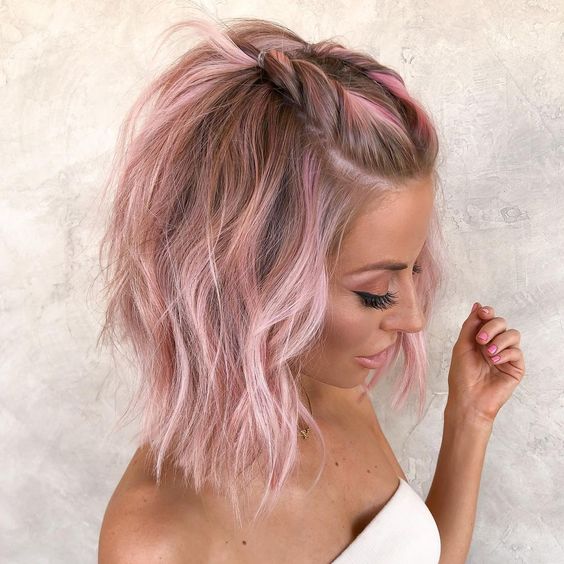 Want to match your Homecoming dress?
Try adding in some color to your wavy hairstyle for a fun and colorful Homecoming hairstyle.
We recommend using semi-permanent dye for this hairstyle so you know it'll wash out in a week or two!
Related Post: 15 Most Popular Jeans for Teenage Girls
15) Butterfly Clips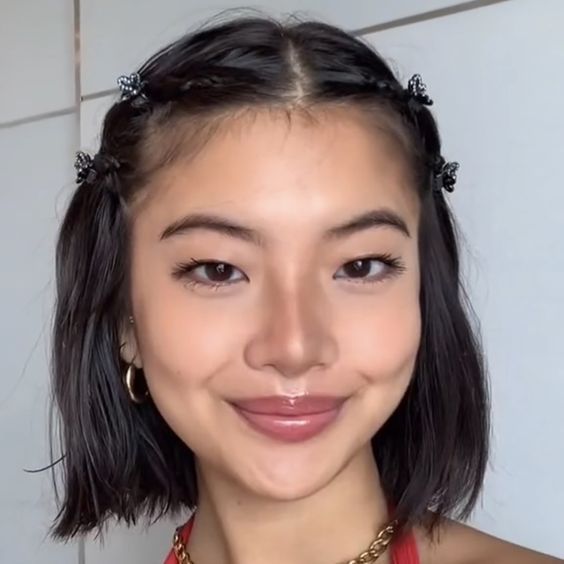 The 90's called, and they're bringing butterfly clips back to 2022.
Butterfly clips are a cute, fun, and easy way to pull back your shoulder length hair in style.
We highly recommend matching your butterfly clips to your Homecoming dress for the most iconic hairstyle.
16) Short Straight Hair Headband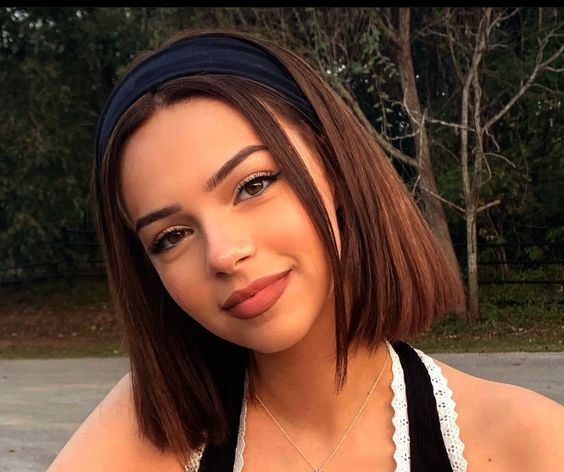 This straight hair headband moment is chef's kiss, perfection. Especially for Homecoming.
To nail this look, make sure you straighten your hair and that it's the perfect shoulder length.
Also, try matching your headband to your Homecoming outfit!
17) Short Hair Space Buns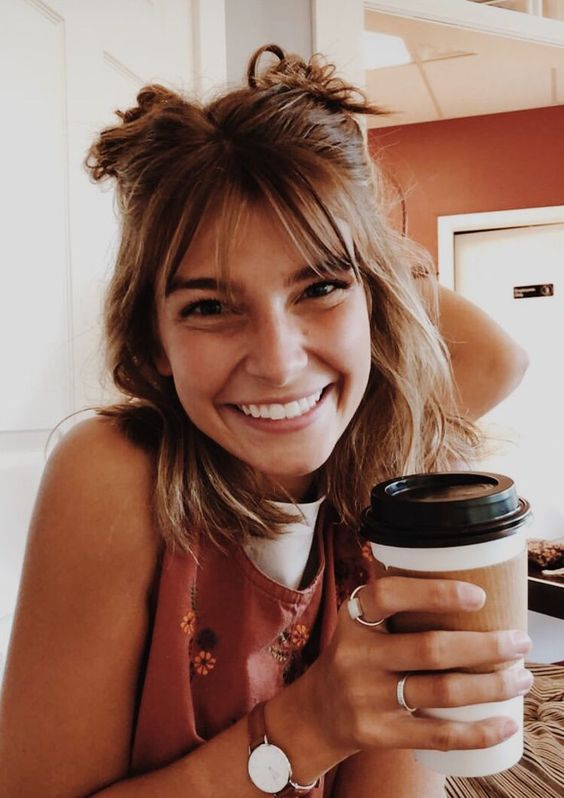 It wouldn't be Homecoming without space buns!
Space buns are such a fun, cute, and easy way to achieve that iconic Homecoming look!
If you really want to "wow" with this look, try getting the duo-tone hair color we mentioned earlier.
18) Homecoming Ponytail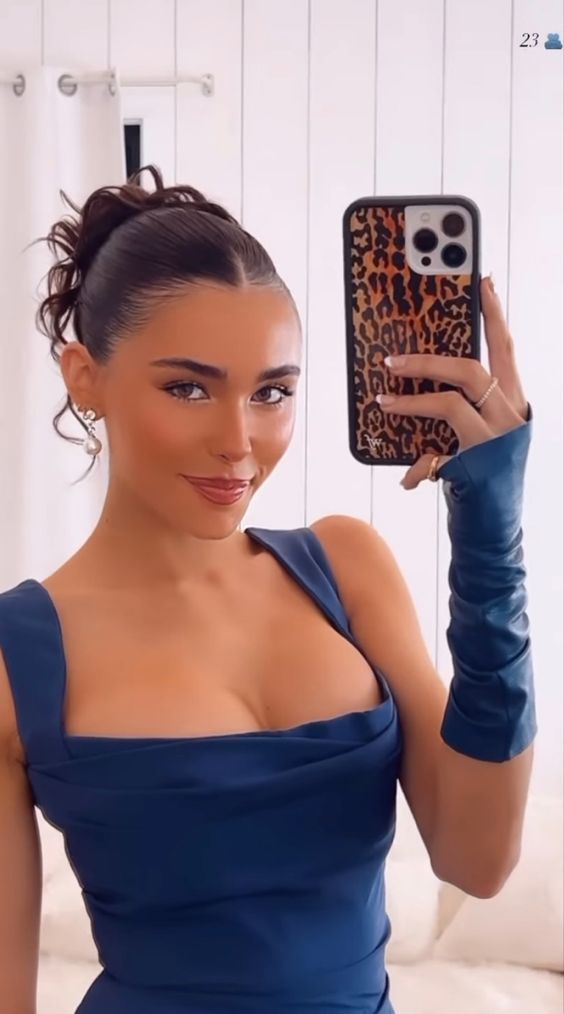 If you're rocking short-medium length hair but your hair tends to be thinner, try the sleek pony hairstyle!
This hairstyle is elevated, elegant, and has been trending all of 2022 with all your favorite celebrities rocking this look.
19) 20's Inspired Waves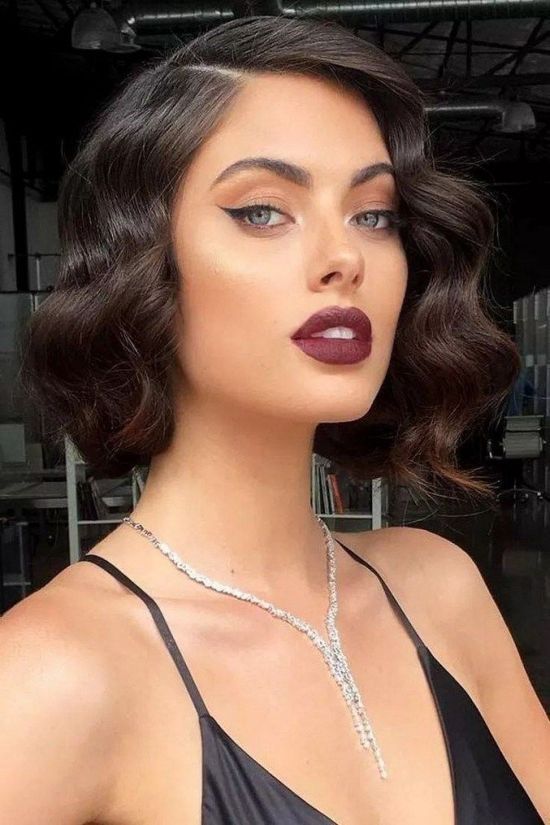 There is no better hairstyle to rock for Homecoming than the 20's Fancy Flapper Girl inspired waves.
This hairstyle is absolutely iconic and flattering on everyone!
With a few subtle waves, your shoulder length hair becomes a complete and iconic moment.
Related Post: 15 Most Popular Shoes for Teenage Girls
20) Fishtail Braids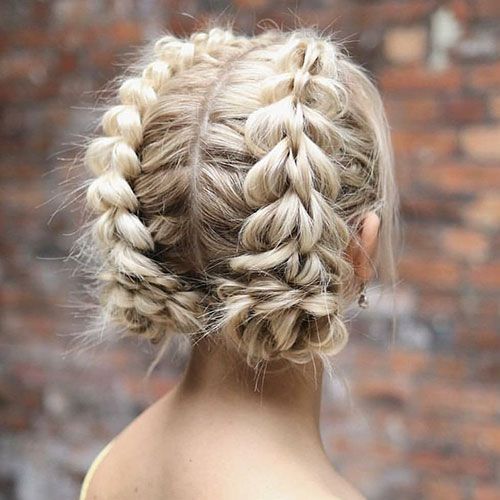 Fishtail braids, even with short hair, are such a great way to add extra volume to your hairstyle.
This might be tricky to do on your own so ask a friend or parent to help you achieve this look for your 2022 Homecoming dance!
The difficulty is definitely worth it.
Hopefully these 20 homecoming hairstyles for short hair gave you some inspiration for your dance.
Good luck and have fun at homecoming!
If you have any comments, questions, or suggestions leave them down below. Thanks for reading!