Are you a teen girl looking for some homecoming inspiration for your next haircut? Here are 20 cute homecoming hairstyles for long hair!
Long hair can be a bit harder to tame when it comes to formal events like homecoming.
Luckily, these ideas are achievable by anyone with straight or wavy long hair!
Either way, you'll be sure to find a long hairstyles for homecoming that matches your preferences.
Let's dive into the ideas!
What Is The Easiest Homecoming Hairstyle for Long Hair?
The easiest long hairstyle for homecoming is a half up half down look.
This look can be achieved with a twisted ponytail or with hair ties.
The hairstyle looks elegant and fancy while still allowing you to enjoy your time on the homecoming dance floor!
Definitely consider this half up half down style if you need a quick and easy homecoming look.
Best Homecoming Hairstyles for Long Hair
Here are a few simple and cute homecoming hairstyles to pull off whether you have straight, wavy, thin, or thick hair!
1) Long Front Braids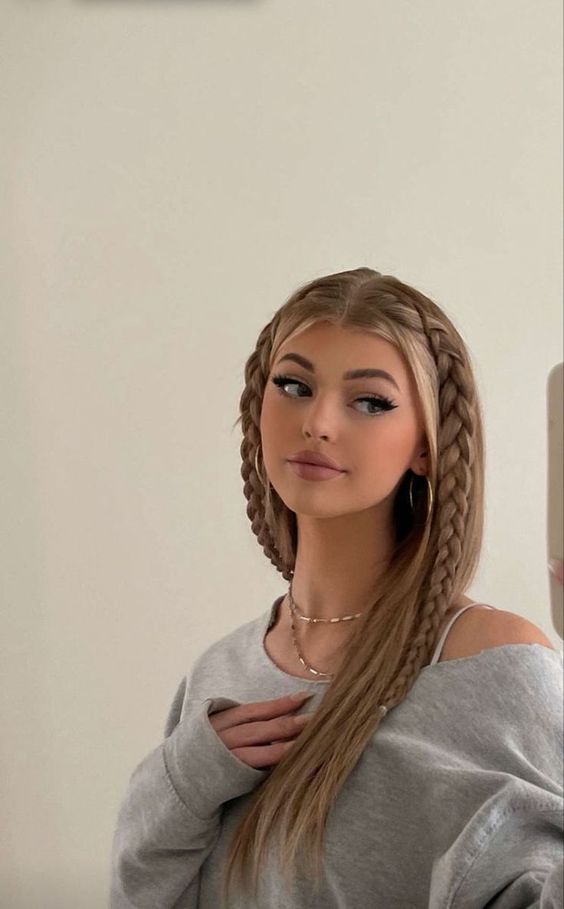 One of our favorite homecoming hairstyles for long hair includes super straight hair and two front braids!
We love how easy, effortless, and cute this hairstyle is, especially when you're looking for a special hairstyle for a fun night with friends!
2) Half Up Half Down Wavy Ponytail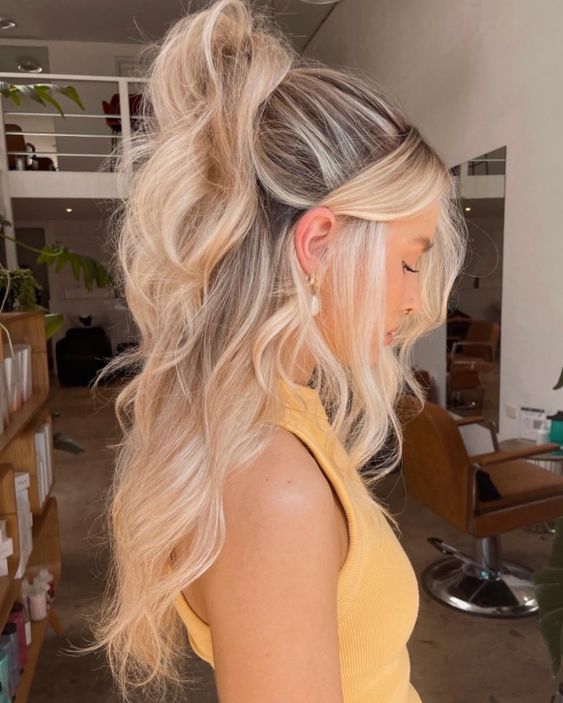 If you want to add extra volume in your hair and create a jaw-dropping hairstyle at the same time, then you have to try out this ponytail!
The half up ponytail with loose waves is the perfect hairstyle for any girl with long hair that's looking to stand out from the crowd.
3) Bubble Braids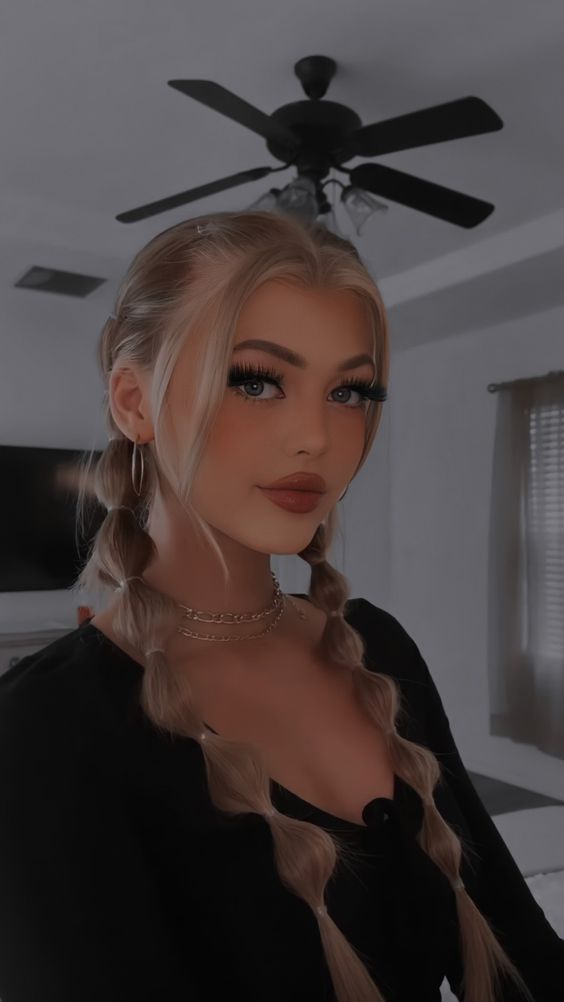 If you haven't heard of bubble braids then you've been missing out!
We're loving this super fun and easy hairstyle, especially if you're looking for a cute and trendy way to pull your hair back and out of your face.
The best part about this hairstyle is that you don't need to know how to braid!
Related Post: 15 Best Hairstyles for Teenage Girls With Straight Hair
4) Wavy Pigtails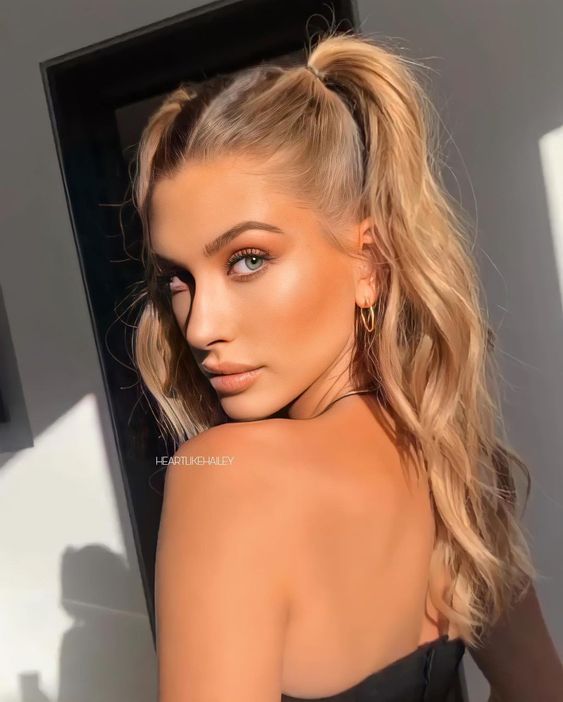 A great way to rock a trendy and fun updo that isn't your traditional bun, is through loose wavy pigtails!
Pigtails are super cute and they've been trending all year long so you know this is a hairstyle you'll be rocking during homecoming.
5) Braided Halo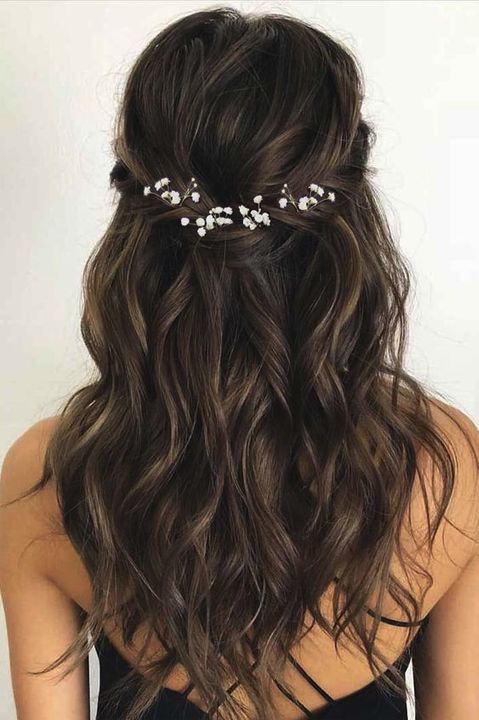 A great way to accentuate your long hair and create a beautiful hairstyle is through a braided halo, with the addition of tiny flowers throughout.
The tiny flowers create a cute, feminine, and jaw-dropping look that you know everyone else will wish they did instead!
If you're someone with darker brown or black hair, the white Baby's Breath flowers will really make your hair pop.
6) Elegant Long Ponytail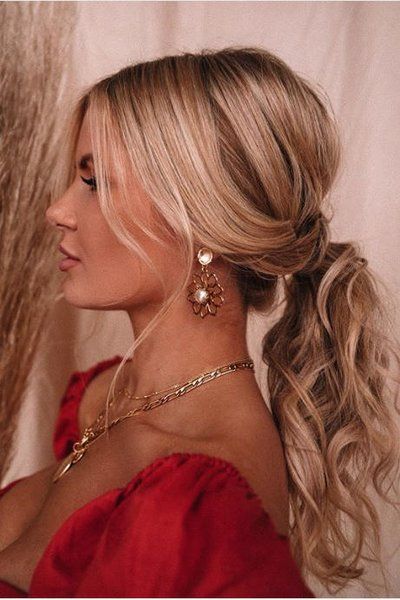 If you're looking for a fancy, elegant, and stunning ponytail updo, then you have to try out this hairstyle!
What makes this ponytail so special is the volume at the top, face framing pieces of hair, and the addition of curls only on the ponytail.
This is truly one of the best homecoming hairstyles for long hair!
7) Long Fishtail Braid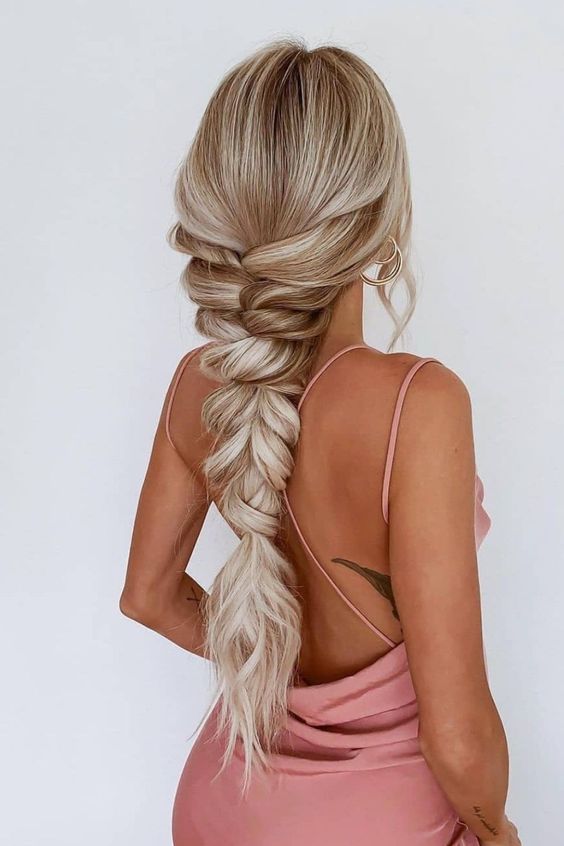 You can't not rock a fishtail braid at homecoming, especially if you're lucky enough to have super long hair!
The fishtail braid is so cute and so easy to accomplish, plus it just looks stunning.
Related Post: 15 Most Popular Shoes for Teenage Girls
8) Braided Bun Updo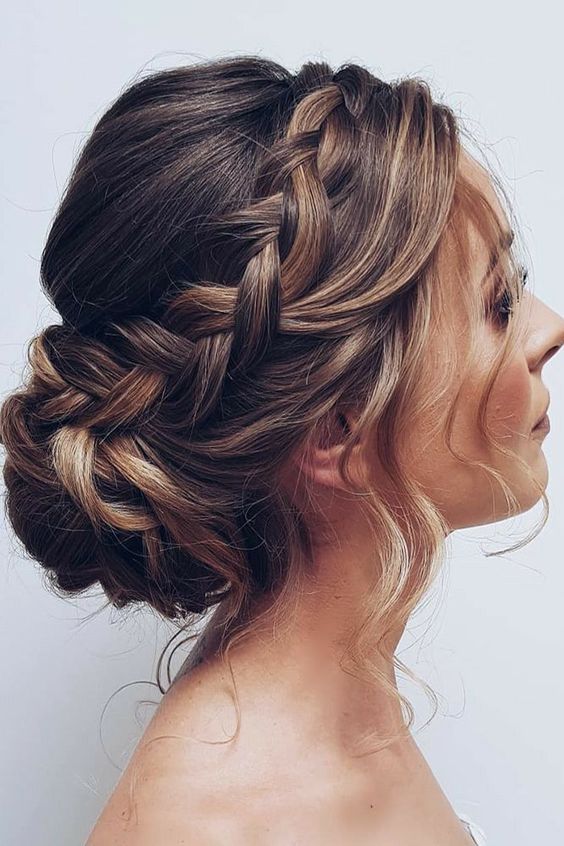 An updo is a classic go-to for homecoming, but if you want to add a little something extra to it, try throwing in a few braids!
This updo hairstyle is classic, chic, and fancy, so perfect for a night out in a beautiful dress!
9) Face Framing Long Waves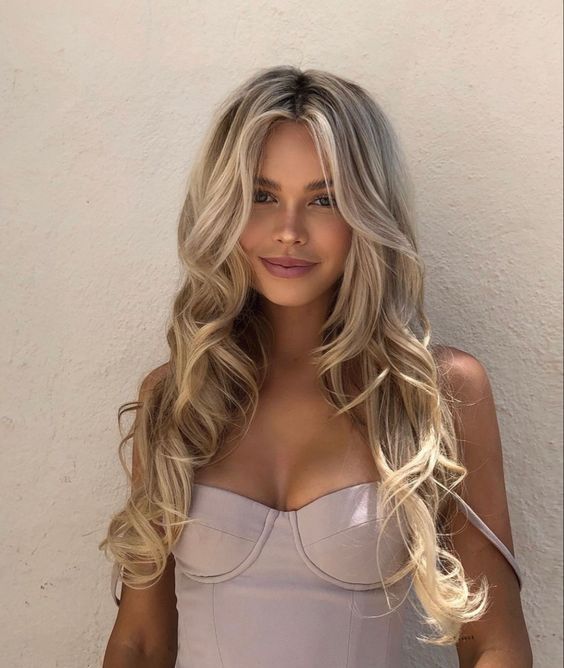 One of the easiest ways to achieve a picture-perfect homecoming hairstyle is through the 5-minute face framing waves.
All this look takes is 5 minutes of putting simple waves throughout the front of your hair and then voila, the perfect hairstyle!
This will look especially good on any girl who has layers throughout her hair.
10) 50's Inspired Waves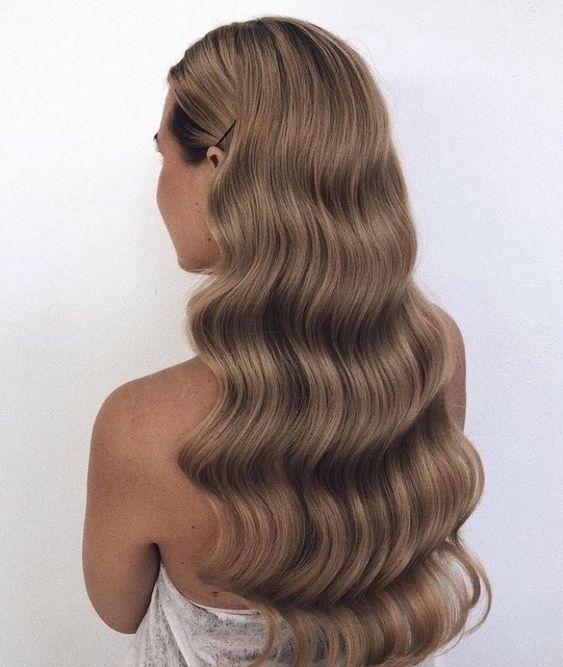 If you're trying to achieve the classic old Hollywood look for your homecoming, then you have to rock the 50's inspired waves.
This hairstyle is perfect for anyone with long hair, especially if you're rocking a darker color.
Try this for your homecoming and don't forget to pull the front of your hair back to create the sleek bobby pin look.
11) Loose Low Bun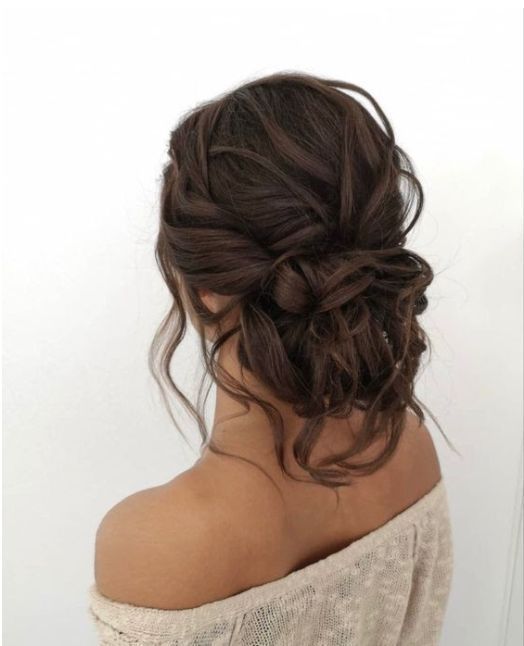 We love a good updo, especially when it's loose and filled with curls and waves.
This hairstyle is effortless, chic, and an instant hit for any special event!
The best part about this hairstyle is that it is easy to achieve and won't take you more than 20 minutes.
12) Micro Braid Half Bun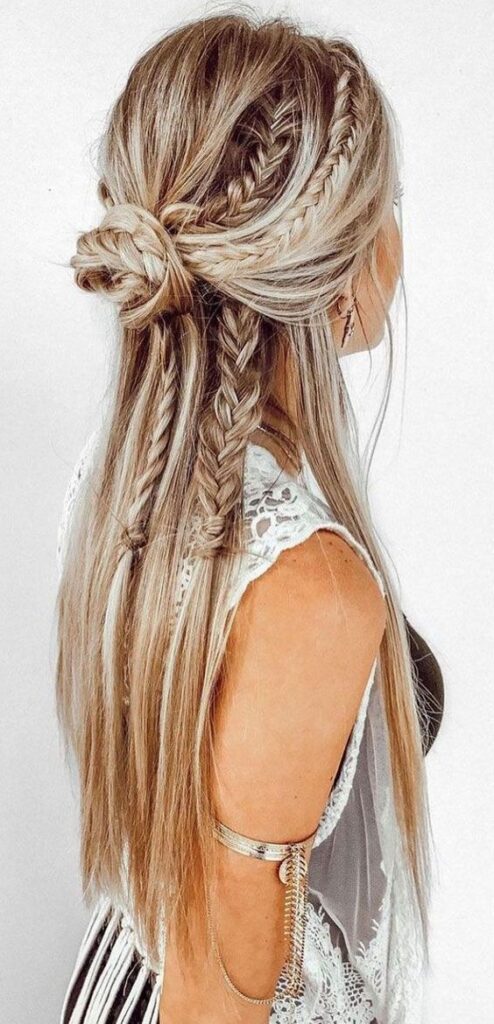 We love how the multiple micro braids throughout the hair add dimension and volume to this half up bun!
This is a great hairstyle for anyone who wants a boho and effortless hairstyle for their homecoming.
So play around with this style and add in as little or as many braids as you want!
Related Post: 15 Most Popular Jeans for Teenage Girls
13) All About Bows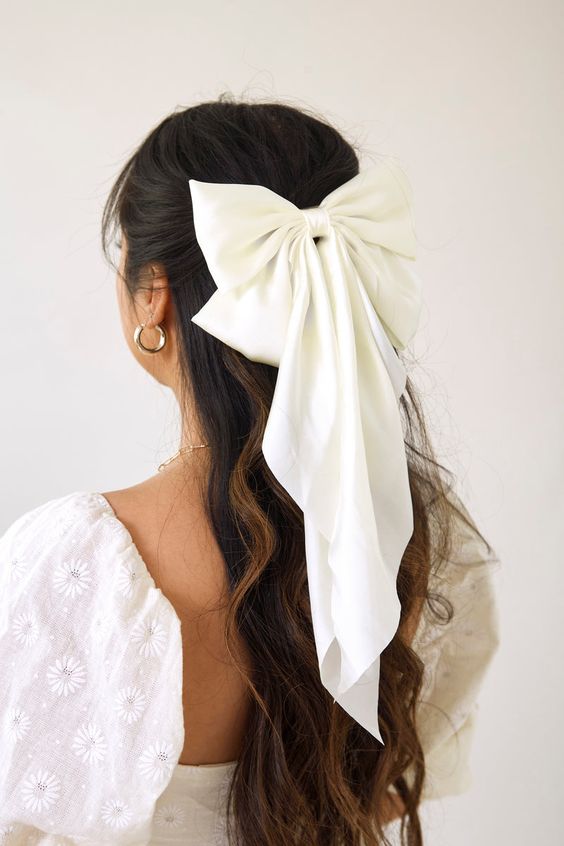 What better way to accessorize your hair than with a gorgeous white bow?
Bows are the official secret weapon to bringing any hairstyle to the next level, especially when it matches your outfit!
So have some fun, grab a bow, and create the Pinterest perfect hairstyle of your dreams.
14) Long Curtain Bangs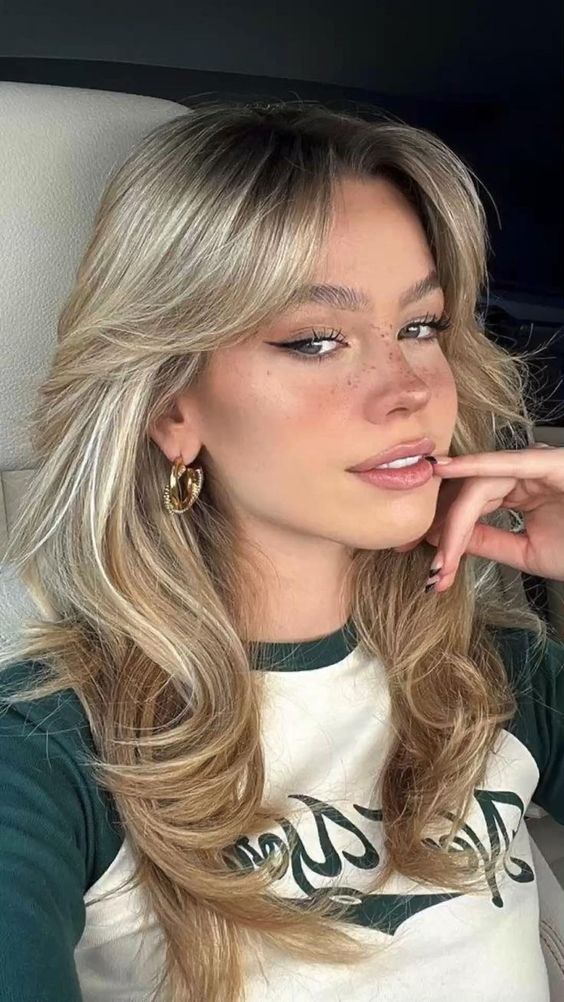 It's easy for long hair to get too heavy and make your hair look flat, but curtain bangs are here to change that.
Curtain bangs are one of the trendiest hairstyles of 2022 and for a good reason, they add in extra volume!
So when you get your homecoming haircut, make sure you ask for long curtain bangs and face framing layers.
15) Long Ombre Hair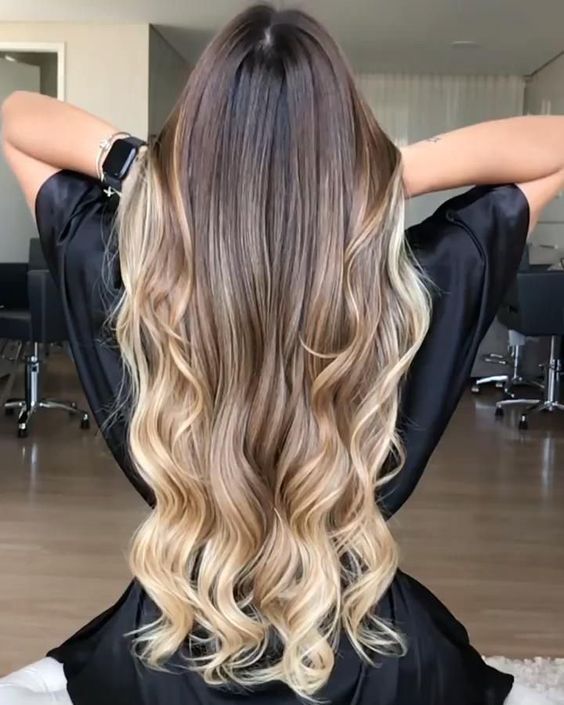 Ombre hair is making a comeback in 2022 and we are so here for it!
We love how the simple fade from dark to light creates dimension and depth in the hair, without being high maintenance like highlights.
This look is one of the cutest homecoming hairstyles for long hair!
16) Pink Highlights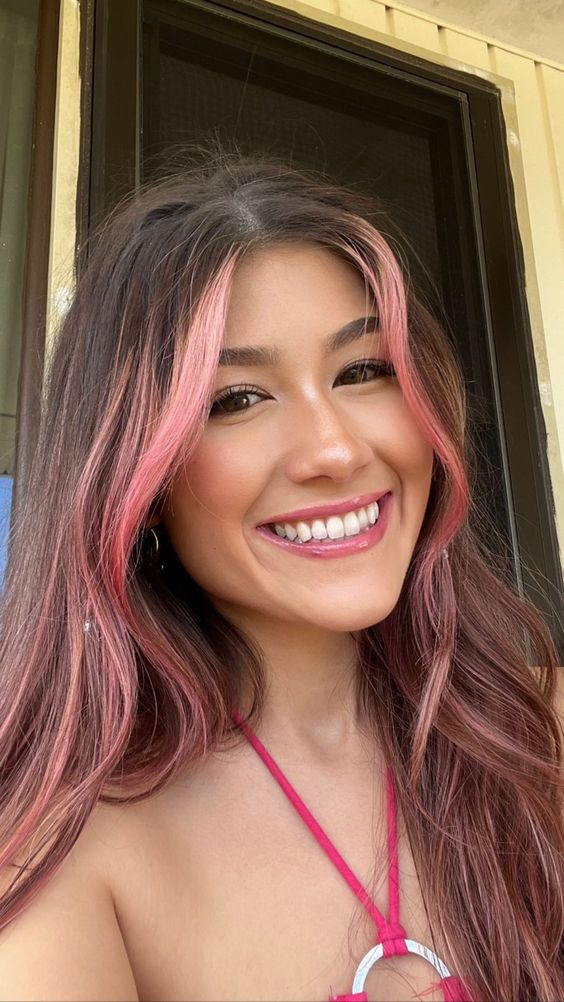 If you're rocking a pink dress for homecoming then we found the hairstyle for you!
Adding in pink highlights is such a fun and colorful way to match your dress and have fun hair for a few weeks.
If you aren't totally sold on it yet, try using semi-permanent pink for a low commitment look!
17) Rose Bun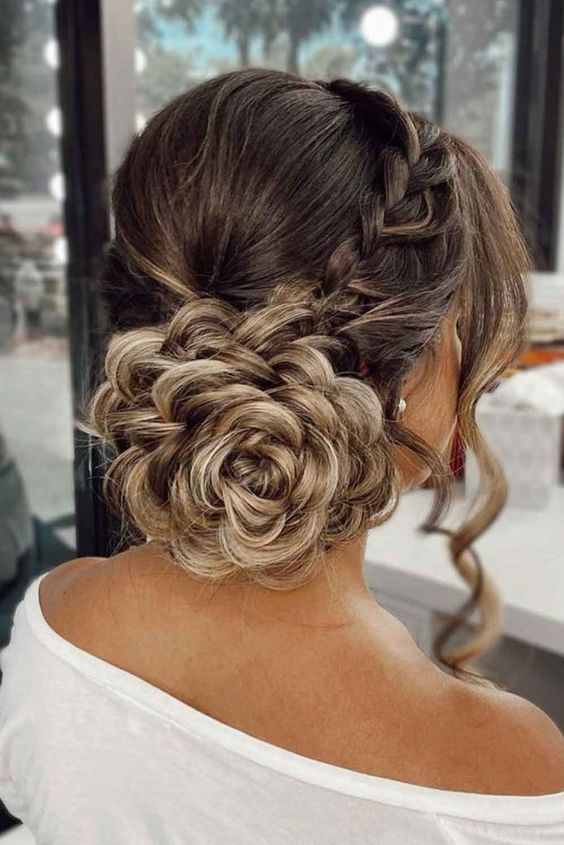 Having long hair has a lot of perks, especially when it comes to being able to achieve hairstyles people with shorter hair can't.
This rose inspired bun only works with those with super long hair so if you have it, then you need to try this look.
This hairstyle is unique, chic, and practically made for homecoming.
Related Post: 60 Best Hairstyles for Teenage Girls
18) High Bun Updo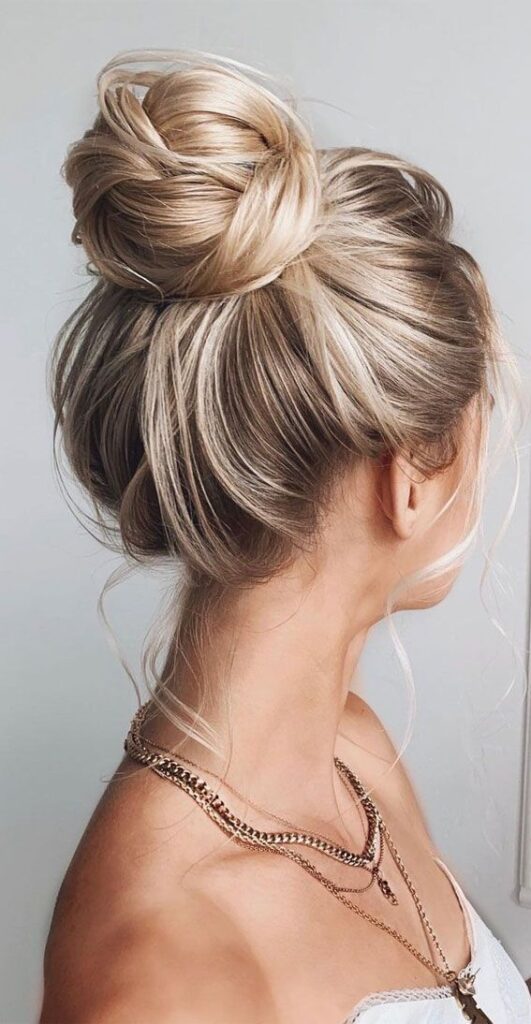 The high bun updo is a classic and easy go-to for any school dance, including homecoming.
This is an easy hairstyle to achieve and is a safe bet if you're stuck wondering what to do with your hair.
It's low maintenance and you don't have to worry about hair in your face when you're dancing the night away!
19) Sleek Long Straight Ponytail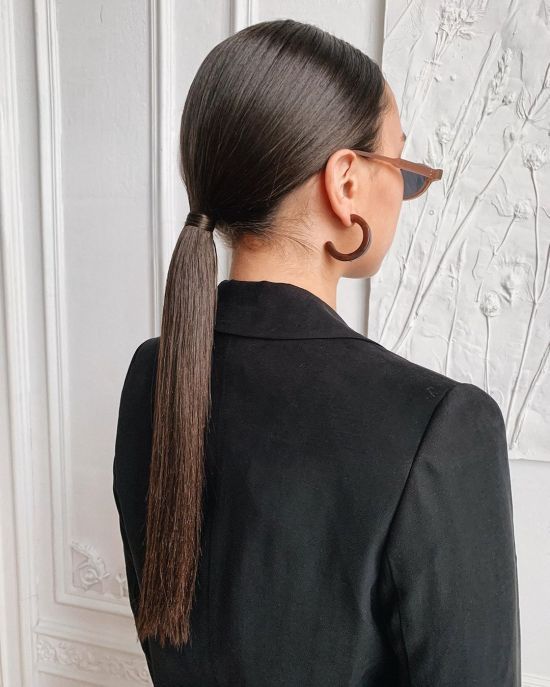 Thin hair girls, rejoice!
The sleek long ponytail trend of 2022 is your new best friend, and perfect for homecoming.
This look is so easy and simple to create and works best on girls with long, thin hair!
20) Half Pulled Back Hair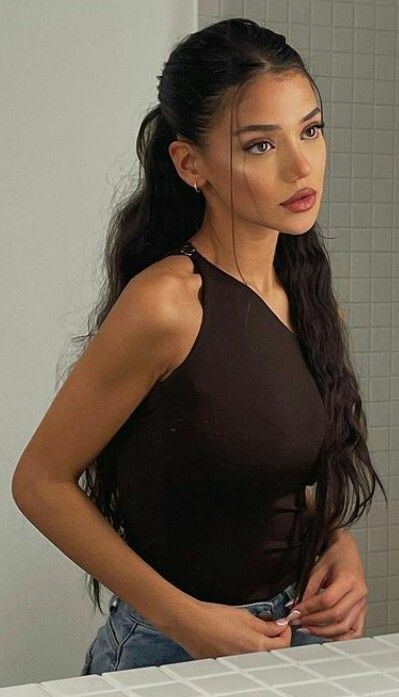 Inspired by Ariana Grande, the half pulled back hairstyle is one that we've been obsessing over all year long!
We love how by pulling back the front part of your hair, your face is immediately accentuated.
So if you want to make your eyes, makeup, or lips shine, then you need to try this hairstyle!
Hopefully these 20 homecoming hairstyles for long hair gave you some inspiration for your dance.
Good luck and have fun at homecoming!
If you have any comments, questions, or suggestions leave them down below. Thanks for reading!