Don't know what to wear to graduation? Here are the 50 best graduation dress ideas that you can copy from in 2023!
These graduation dresses include ideas like:
White Dresses
Midi Dresses
Short Dresses
Mini Dresses
Long Sleeve Dresses
Maxi Dresses
Satin Dresses
Ruffled Dresses
Tiered Dresses
And More!
No matter what style, shape, or color you're looking for, you'll be sure to find cute dress that matches your taste!
Let's dive in!
Graduation Dress Ideas
The dresses will be separated by white graduation dresses and other graduation dresses, so feel free to sort through your favorites!
White Graduation Dresses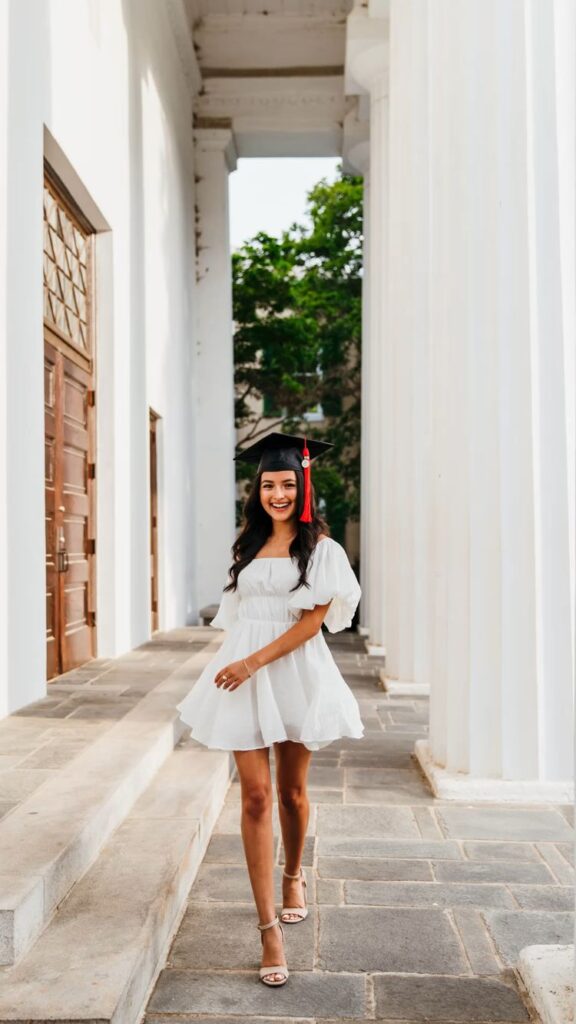 When you're planning what to wear to graduation, it's always a good idea to go for a simple and elegant white puff-sleeved dress.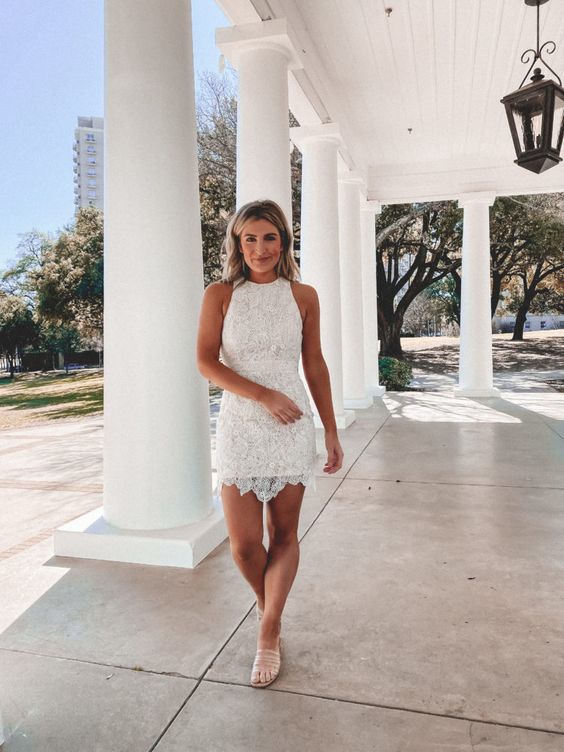 One of our favorite graduation dress ideas is a simple white lace dress paired with nude sandals.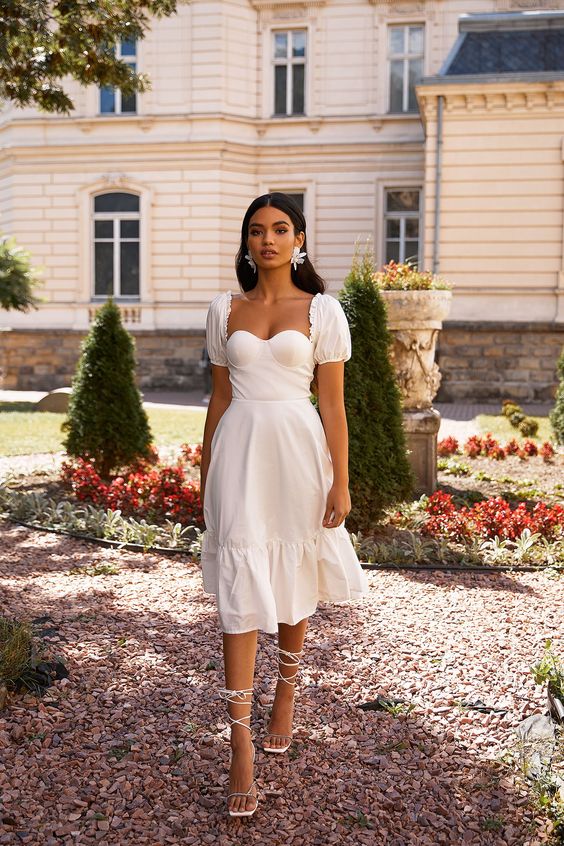 For a more refined and elegant 2023 graduation dress idea, try going for a chic white midi dress.
Related Post: 100 Best College Graduation Cap Ideas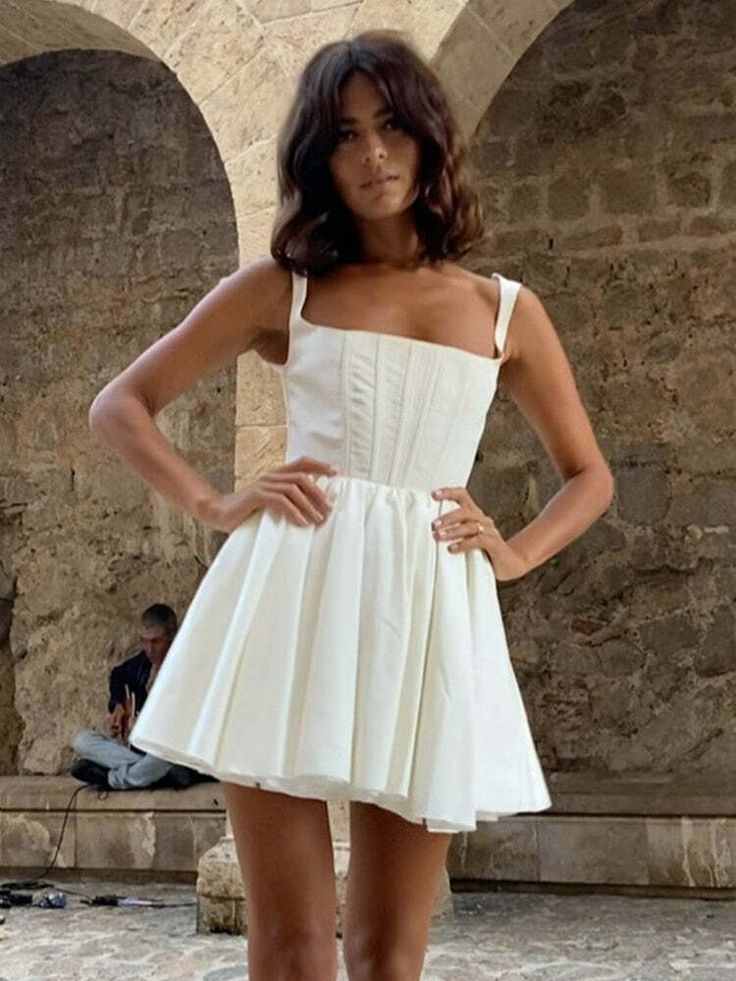 Corsets are all the rage on social media, and this dress is our official graduation dress inspiration for any 2023 graduate.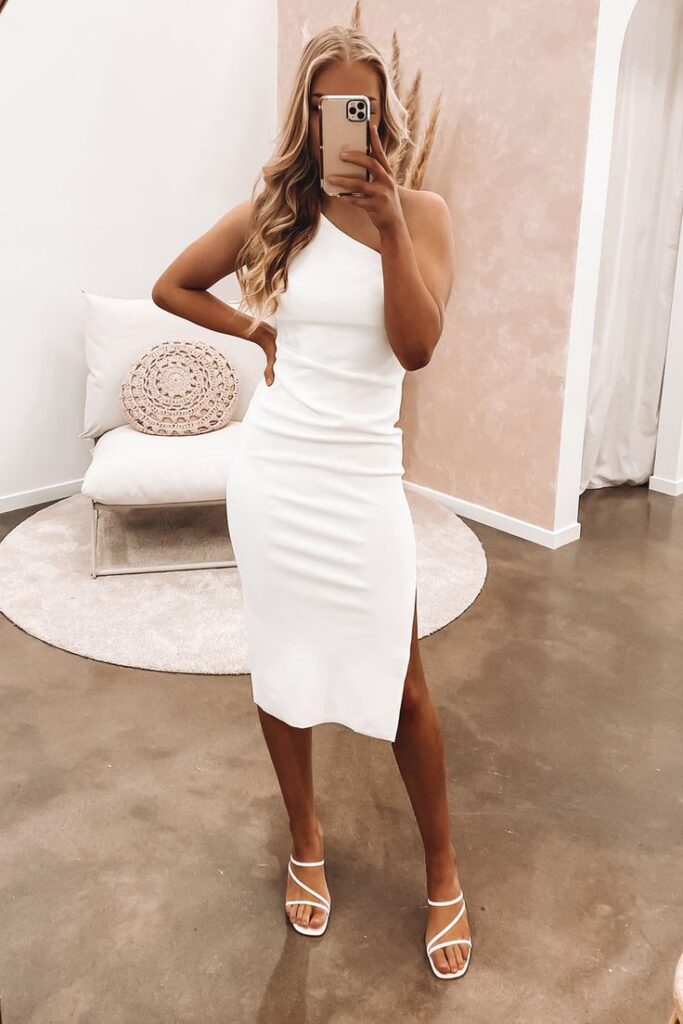 An all white graduation ceremony outfit is always a safe go-to, especially on a hot summer day.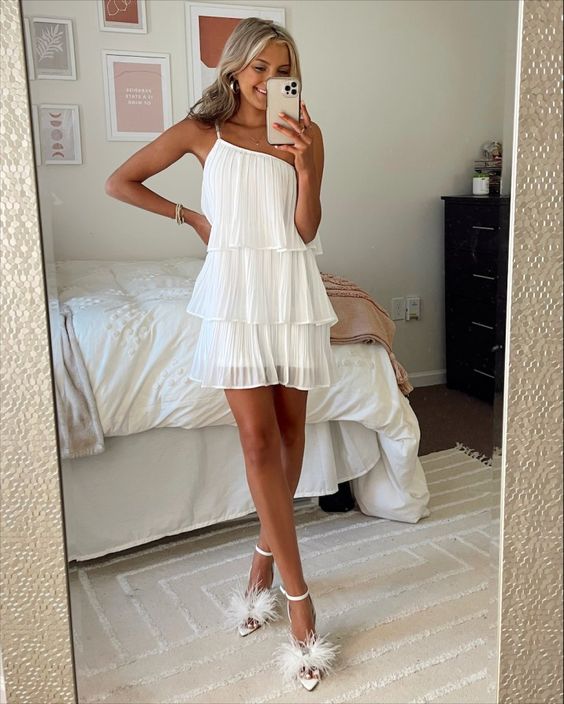 Tiered dresses are in and here to stay, and as a graduation dress idea, it's *chef's kiss* perfection.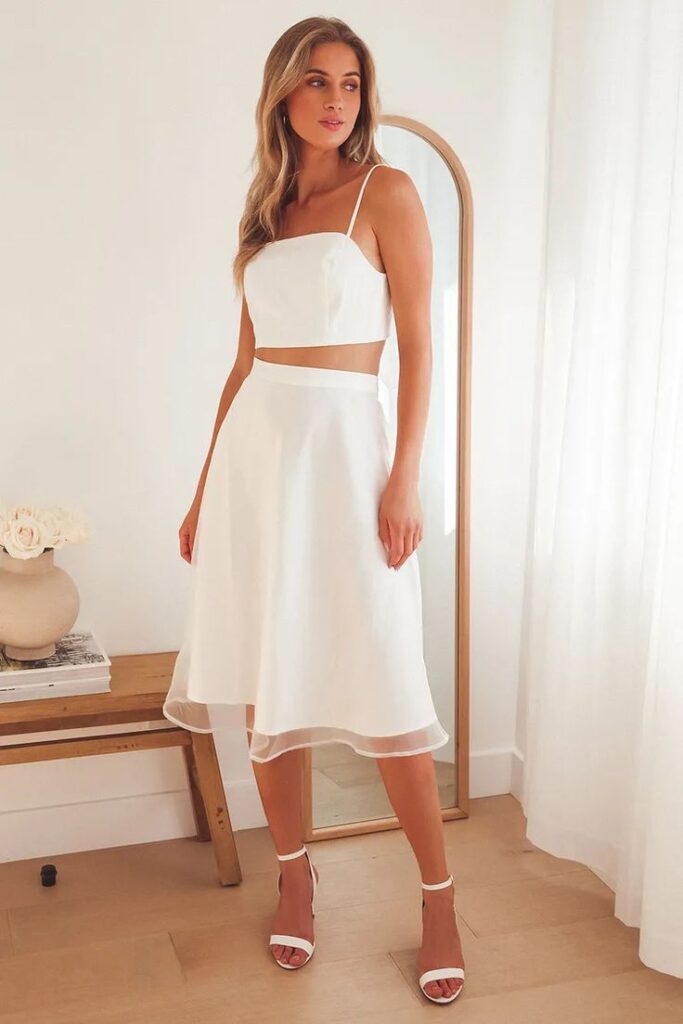 If you want to dress with your graduation dress but want something a bit different from the rest, we highly recommend a white midi-skirt set.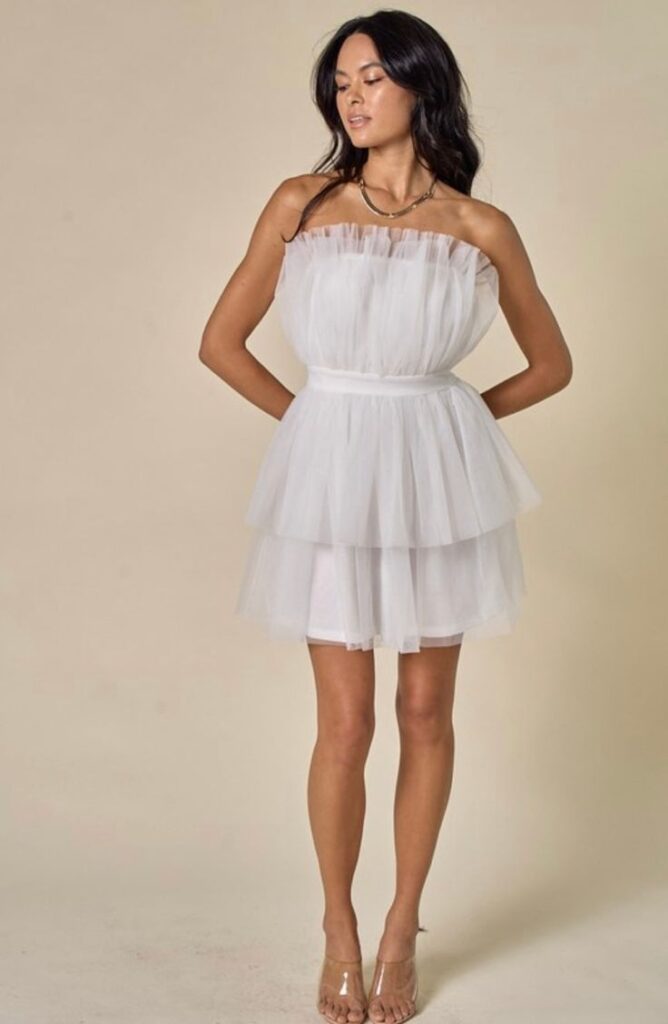 Tulle has taken the world by storm and is perfect for any college graduation ceremony.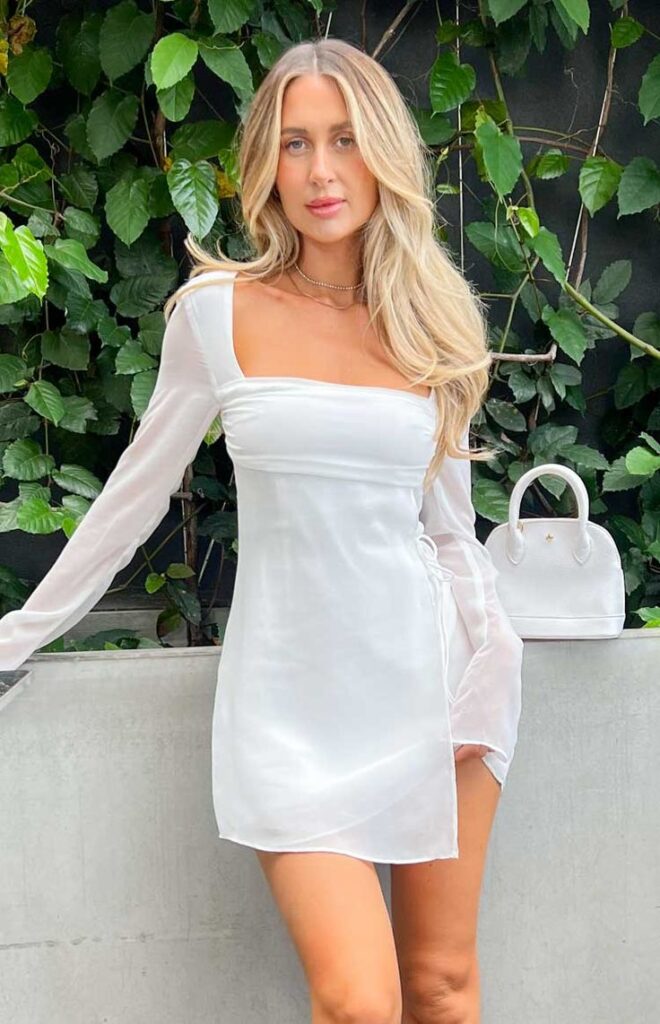 There is no better graduation outfit idea for girls and women than a gorgeous white satin long sleeve dress.
Related Post: 100+ Graduation Quotes to Live By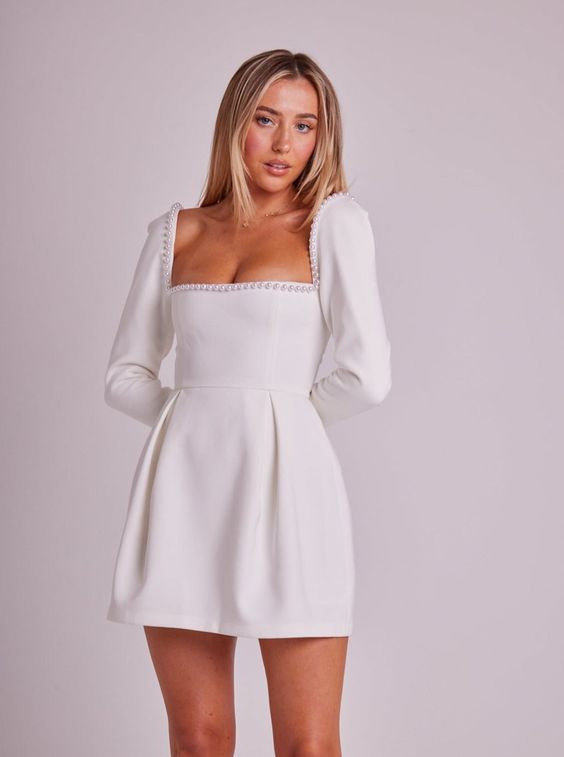 This sold-out dress took TikTok by storm, and it's the perfect white dress for your graduation ceremony, if you can get your hands on it!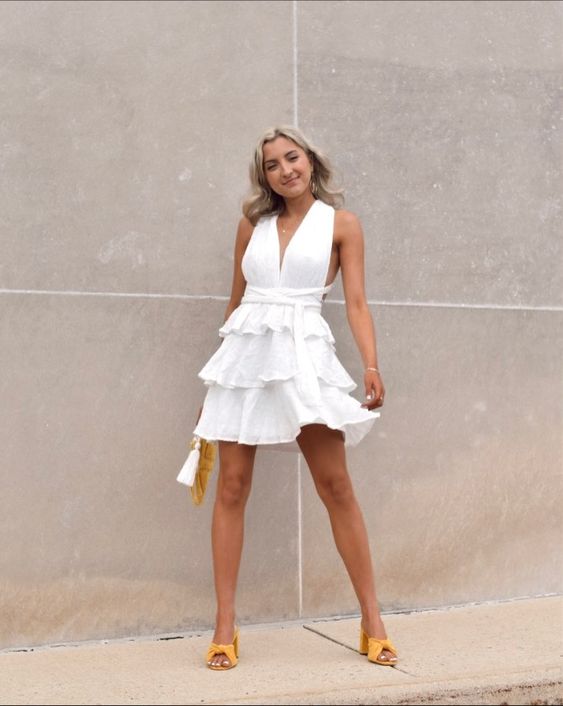 Channel your inner Marilyn Monroe for your college graduation ceremony with a beautiful white ruffle dress.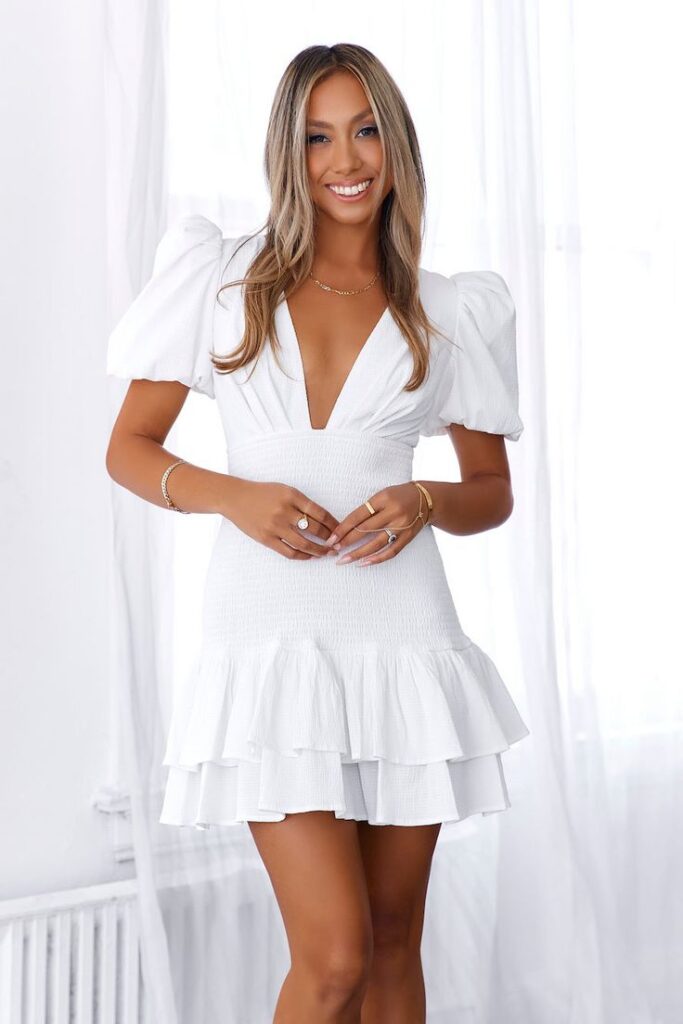 We love the look of a plunging neckline, especially when it looks as delicate as this white graduation dress.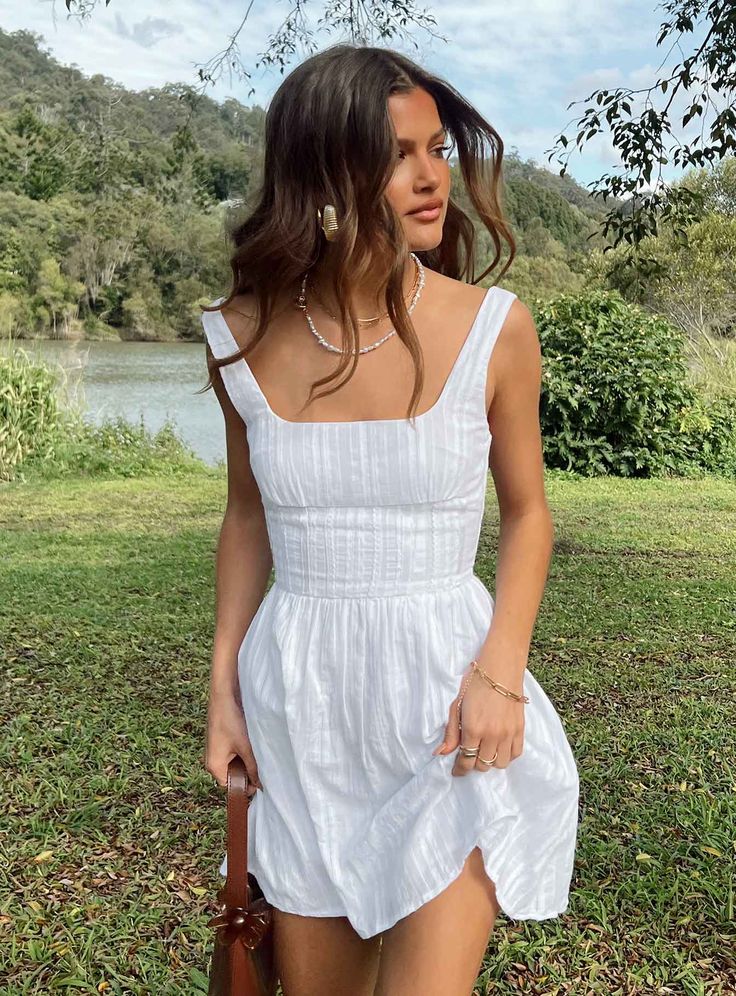 Keep things simple and easy with a white tank-top dress that's perfect for any college graduating girl.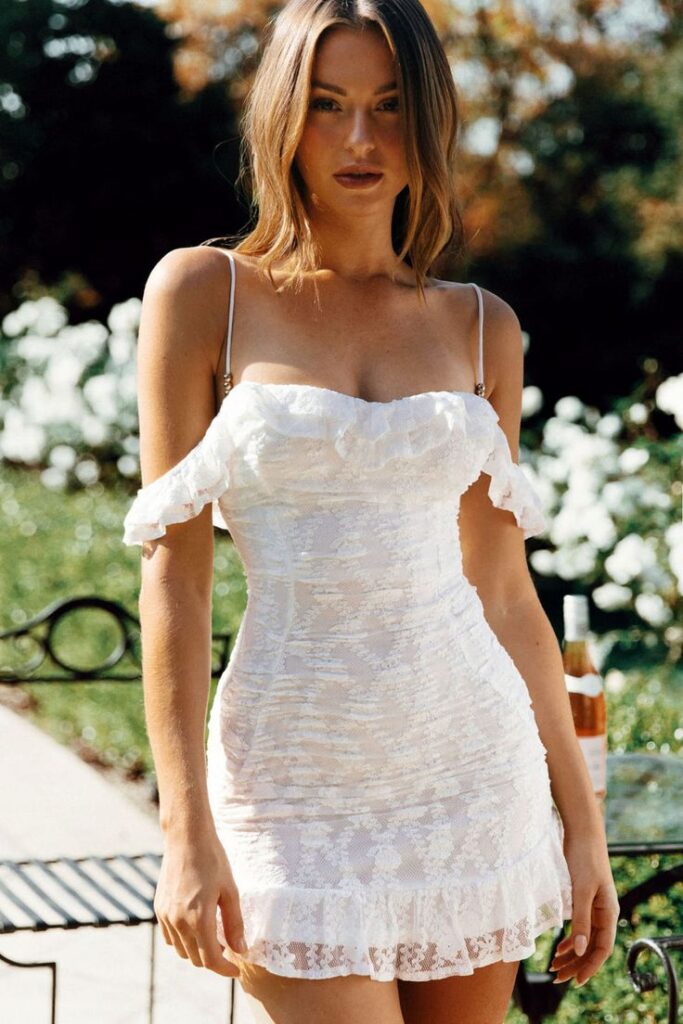 If you're looking for a more feminine and sexy graduation outfit idea, then we found the perfect lace mini dress for you, and it will be showing all of your curves.
Other Dress Ideas For Graduation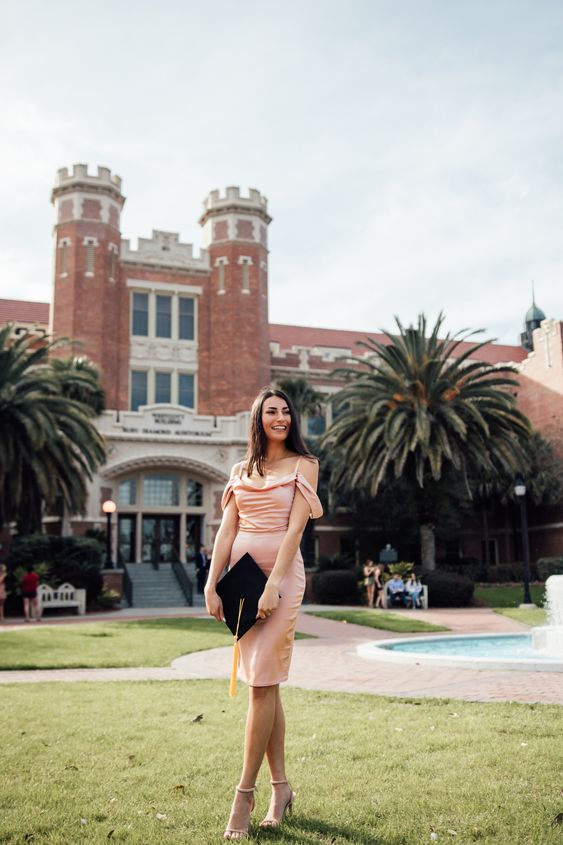 One of our favorite dress ideas for graduation is a stunning blush off-the-shoulder dress paired with simple nude heels.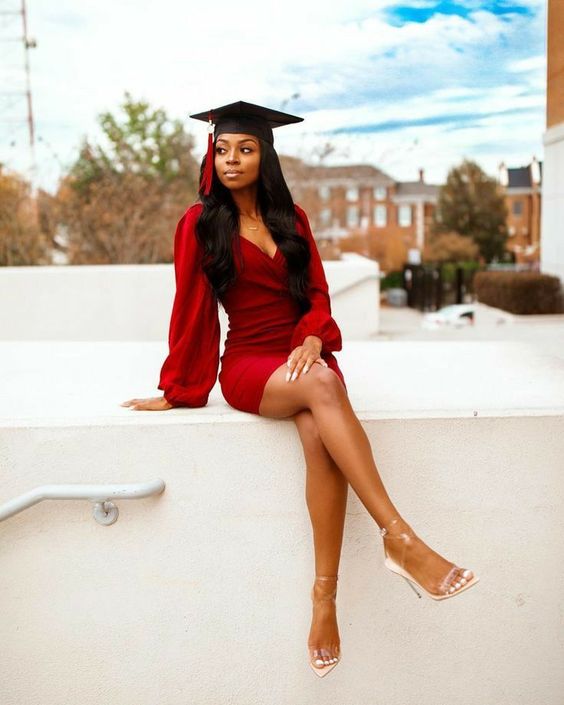 It's always fun to pair your graduation dress to your college colors so if your school has maroon or dark red in the color palette, try this long sleeve dress.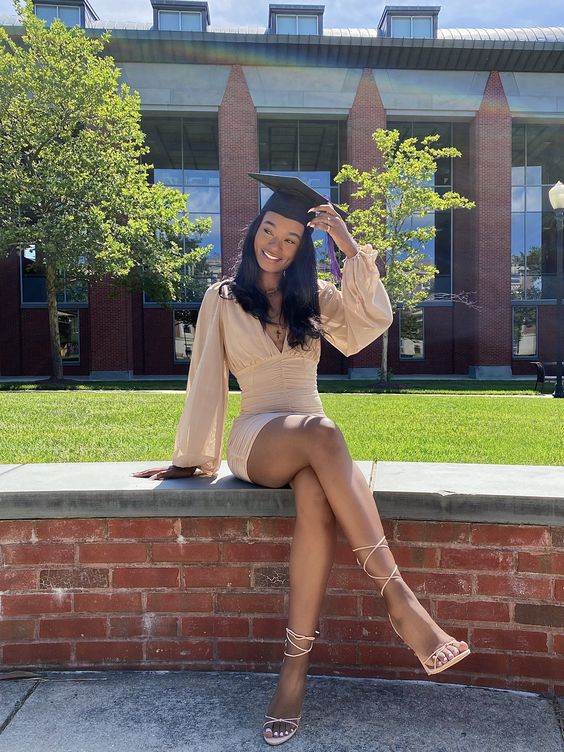 If you're looking for a simple and classy graduation dress idea, try going for a nude long sleeve dress paired with lace up heels.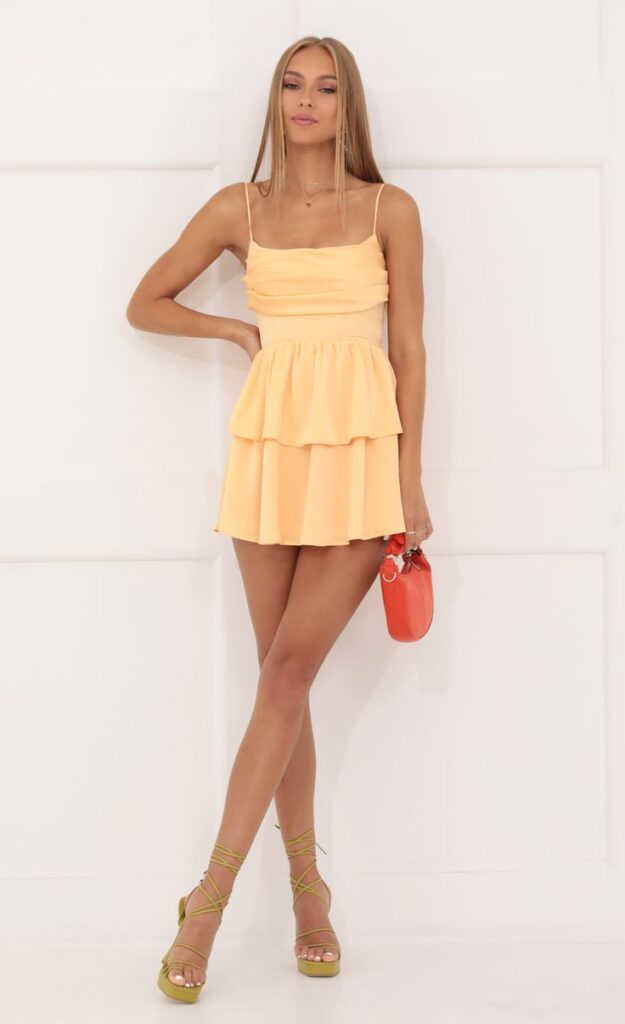 It's settled, an orange mini dress is the perfect summer graduation dress for women in 2023.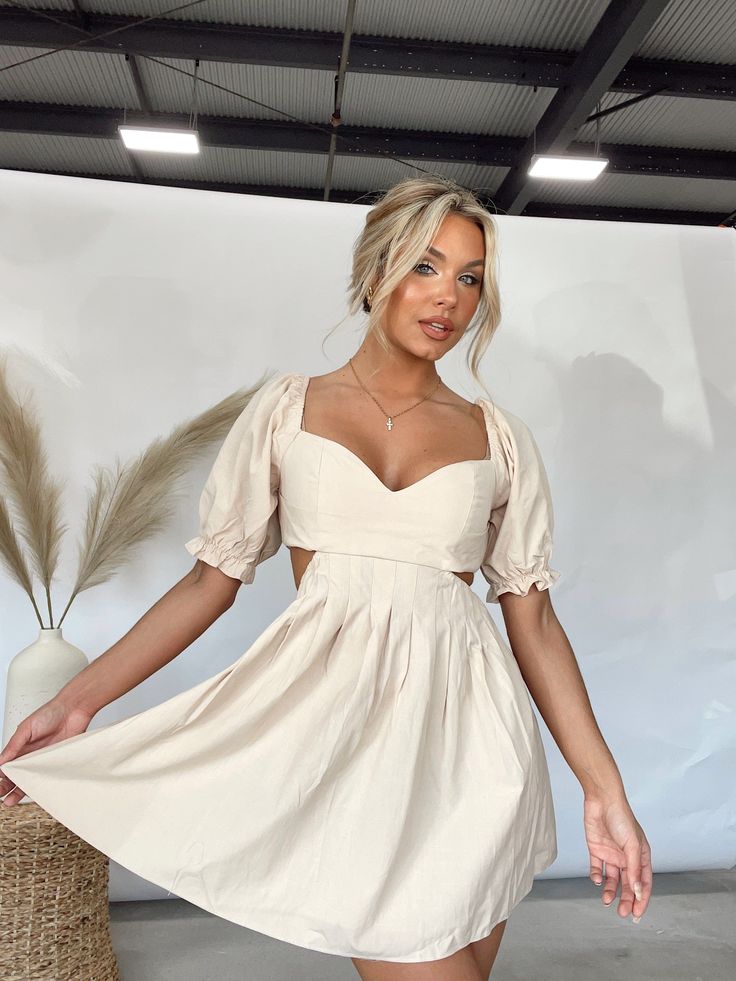 A simple cream mini dress paired with fresh white sneakers is a great casual and sporty look for girls looking for a less feminine graduation dress idea.
Related Post: What To Do After College Graduation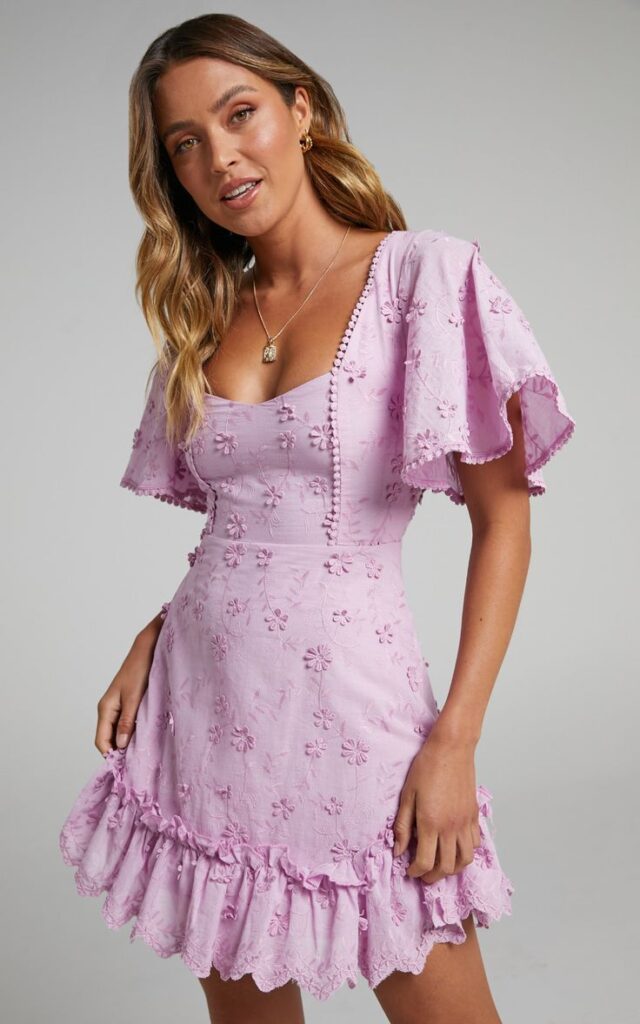 A lilac mini dress is always a good idea, especially for showing off those curves on my plus size ladies.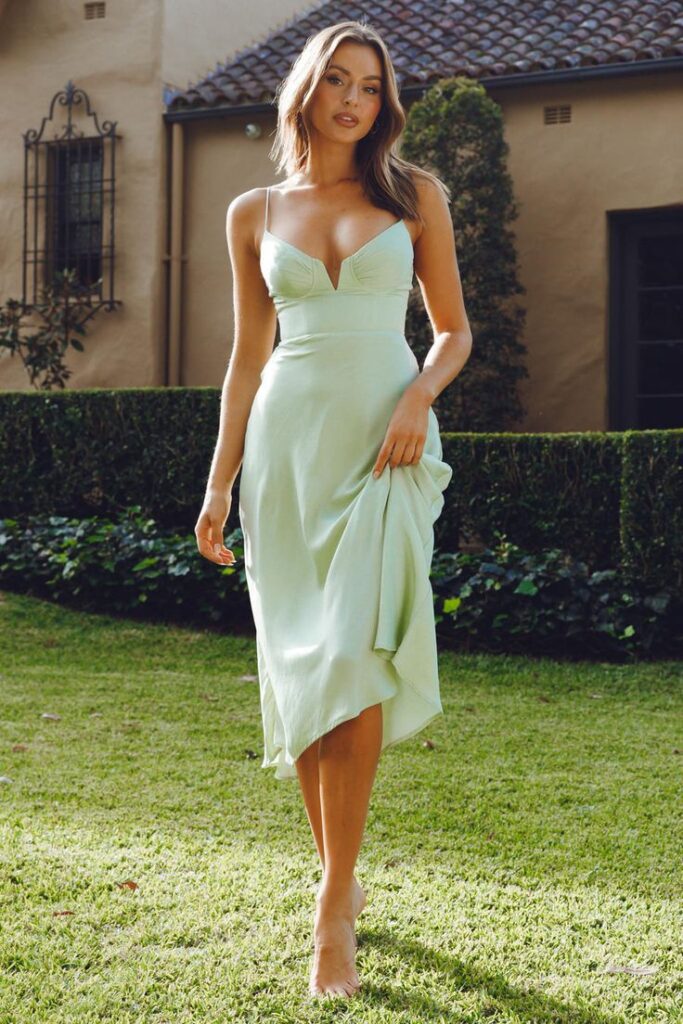 We're swooning over this mint graduation dress inspiration, especially for taller girls and women.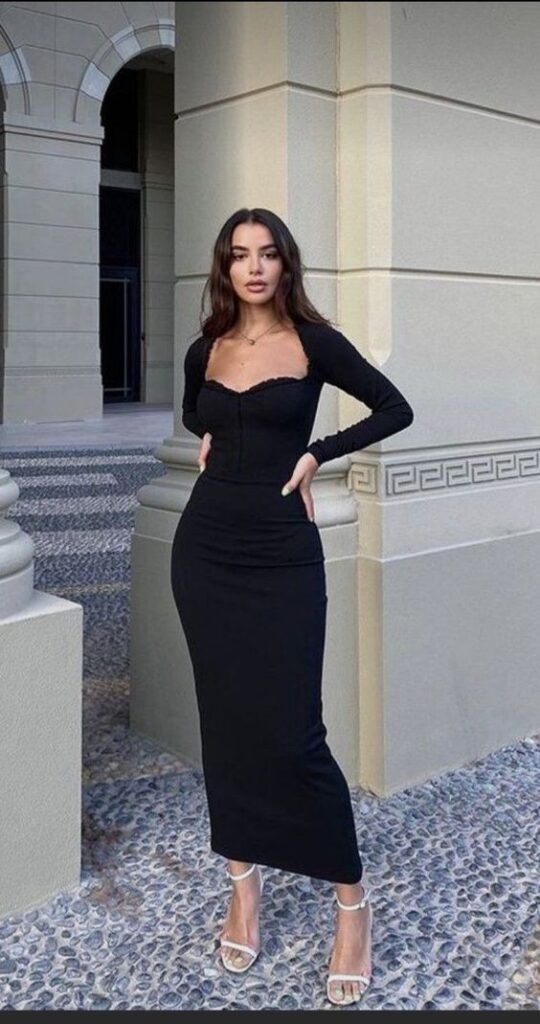 We're obsessed with the new maxi dress movement, and this black fitted dress is the perfect 2023 graduation ceremony dress.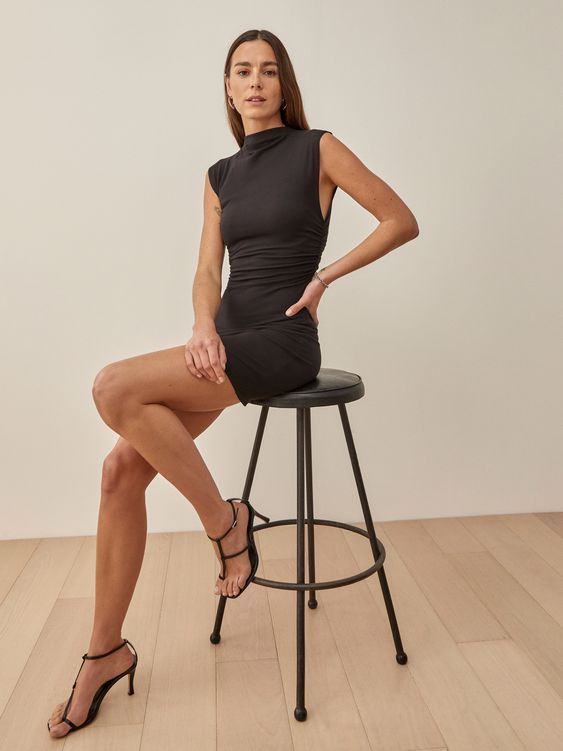 This black high neck dress is easily one of our favorite recommendations for girls wondering what to wear to graduation.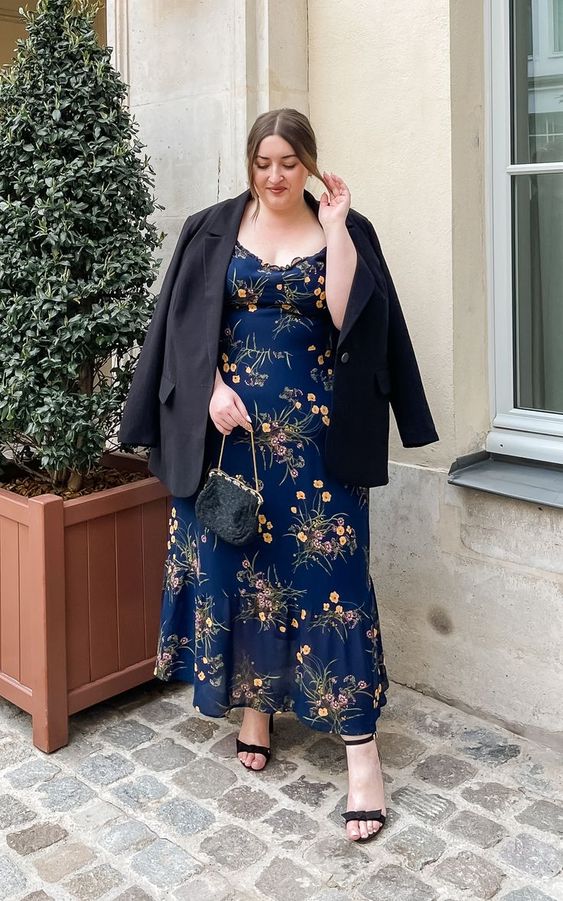 Floral maxi dresses are easily one of our favorite graduation choices for plus-size women looking for something fashionable and flattering.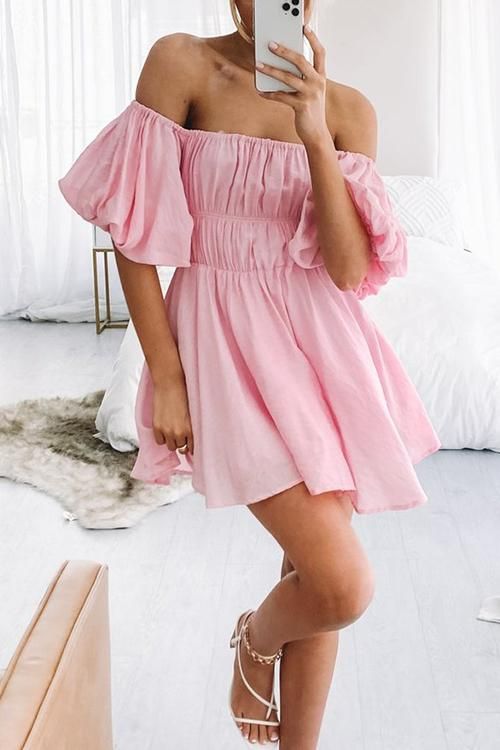 We love a baby pink puff sleeved dress for girls, especially for a summer graduation ceremony.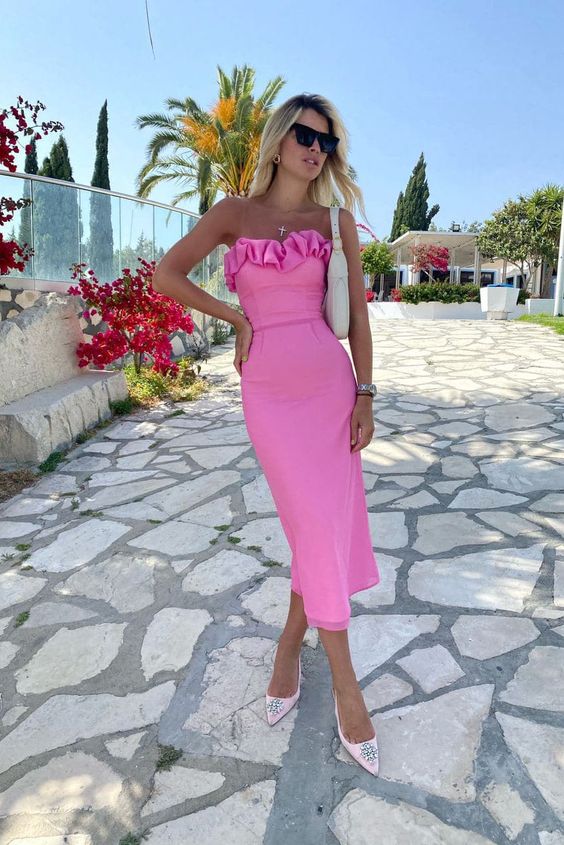 Channel your inner Barbie girl with this hot-pink graduation dress idea, straight from the closet of Barbie herself.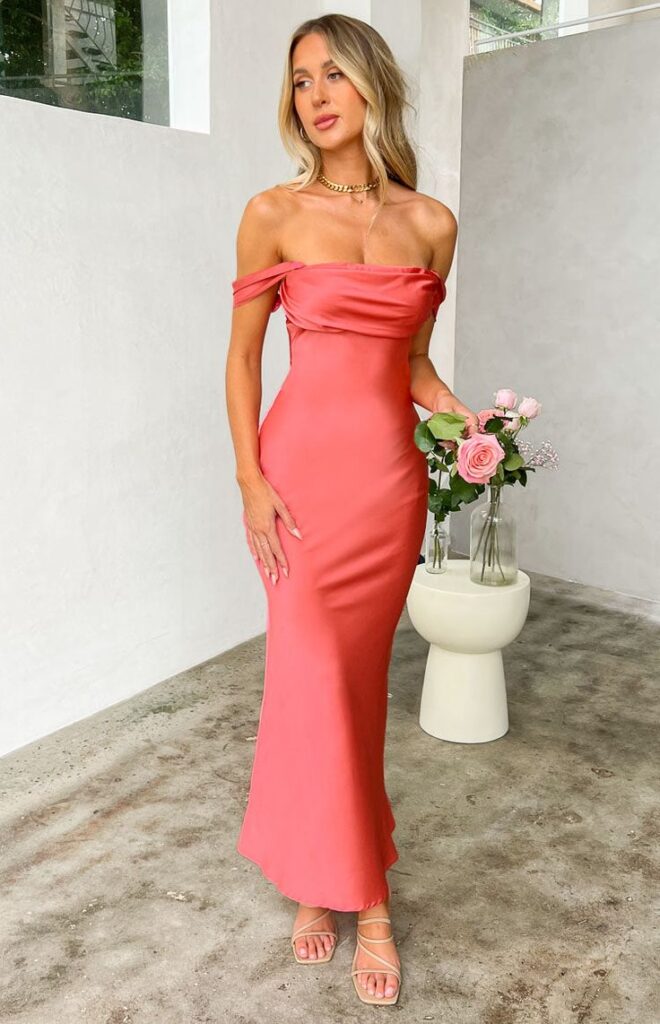 If there's one dress you for sure add to your graduation ceremony dress list, it's this stunning satin maxi dress with off-the-shoulder sleeves.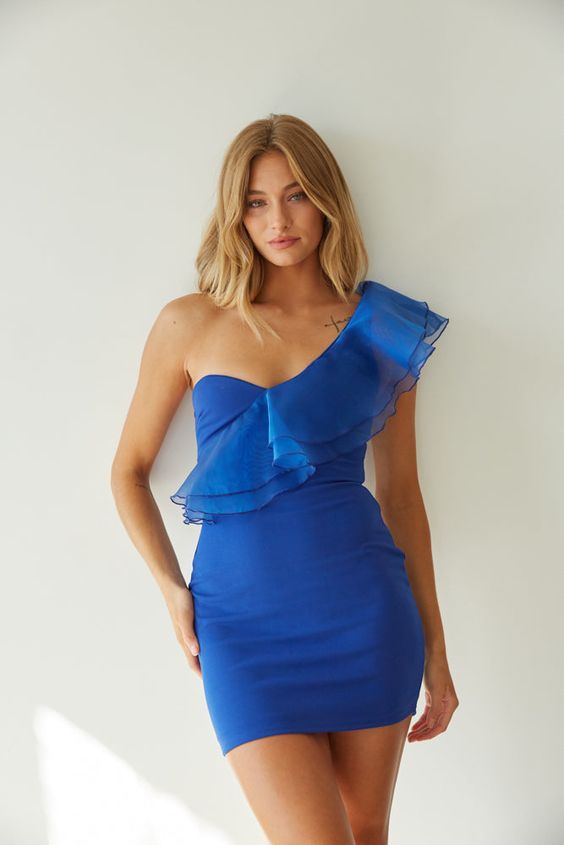 One of our favorite graduation outfit ideas is this jaw-dropping electric blue one-shoulder mini dress.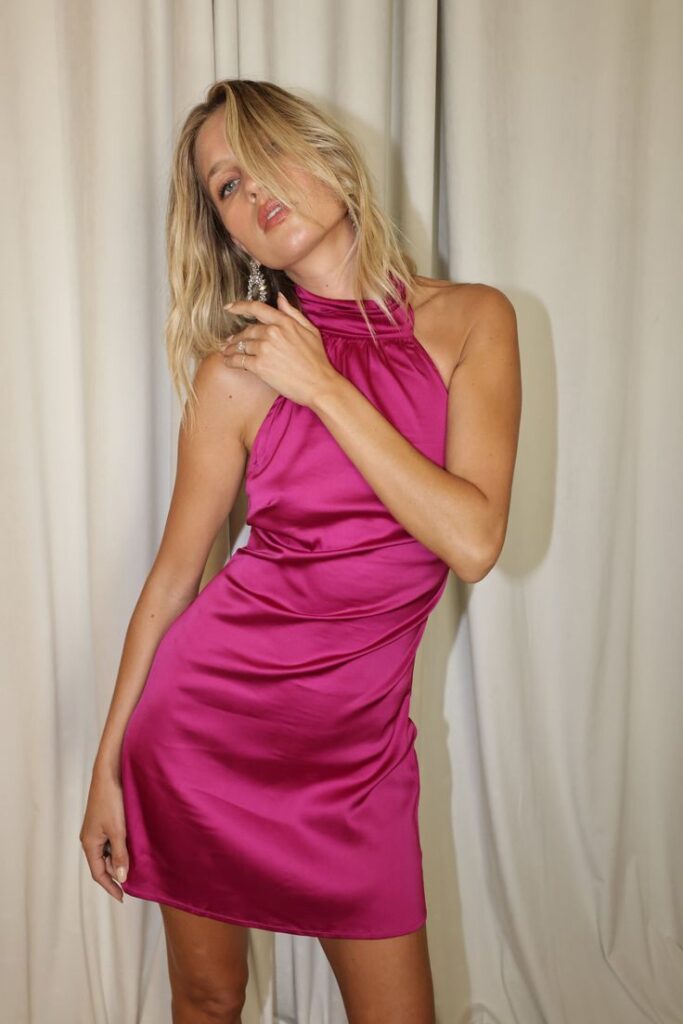 There's one way to steal the show for your graduation ceremony, and it's with this hot pink satin halter dress.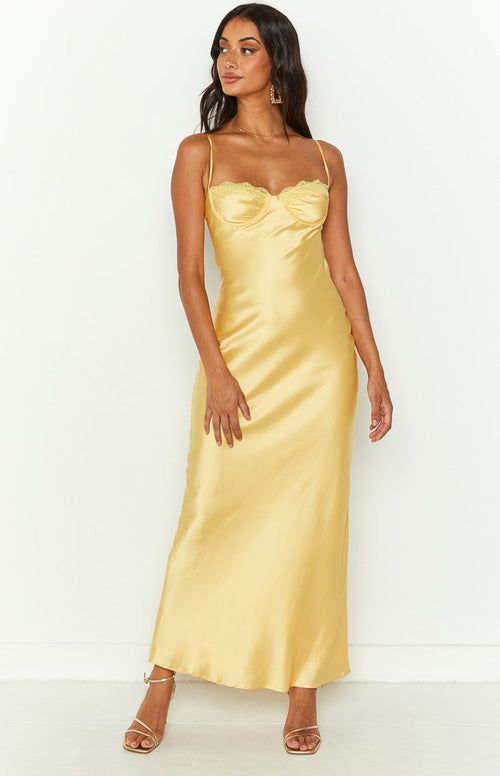 Feel like a ray of sunshine with this yellow satin graduation dress idea, perfect for any college girl.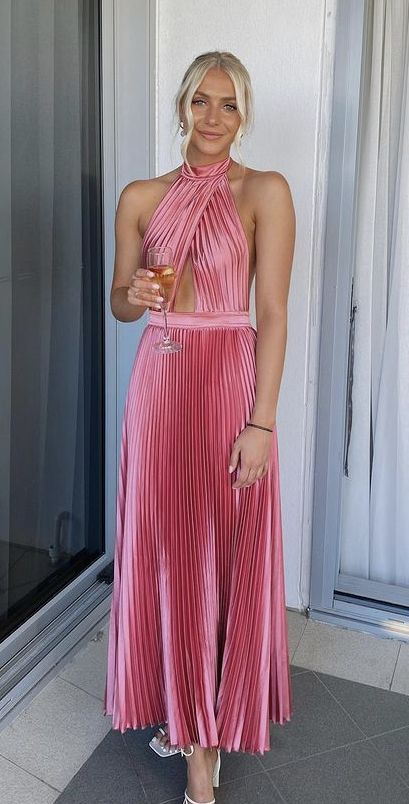 We are absolutely crushing over this pleated pink maxi as the perfect 2023 dress idea for graduation.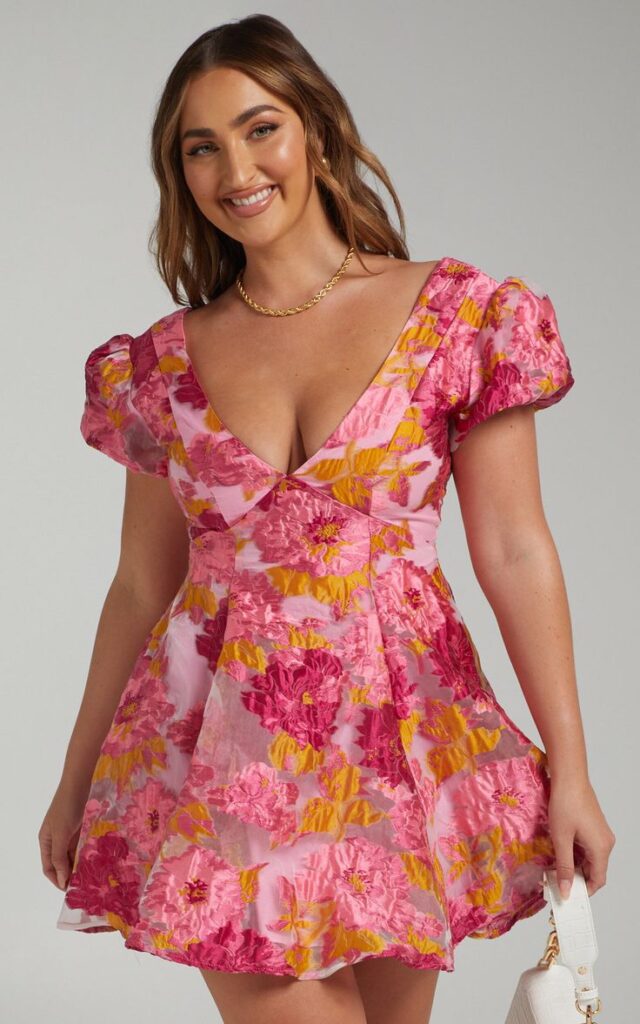 Be the star of the show with this floral graduation dress idea we couldn't gate keep any longer.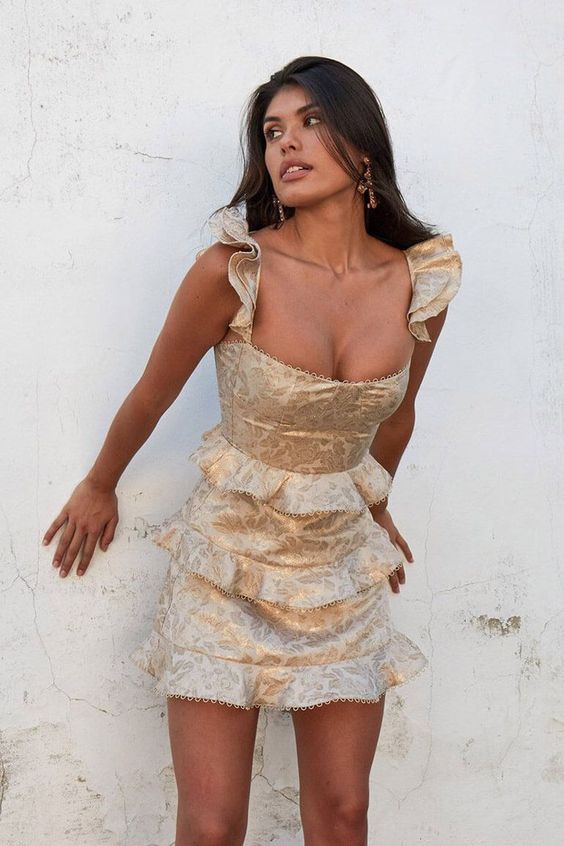 Look like your golden graduation accomplishment with this trophy inspired tiered mini dress.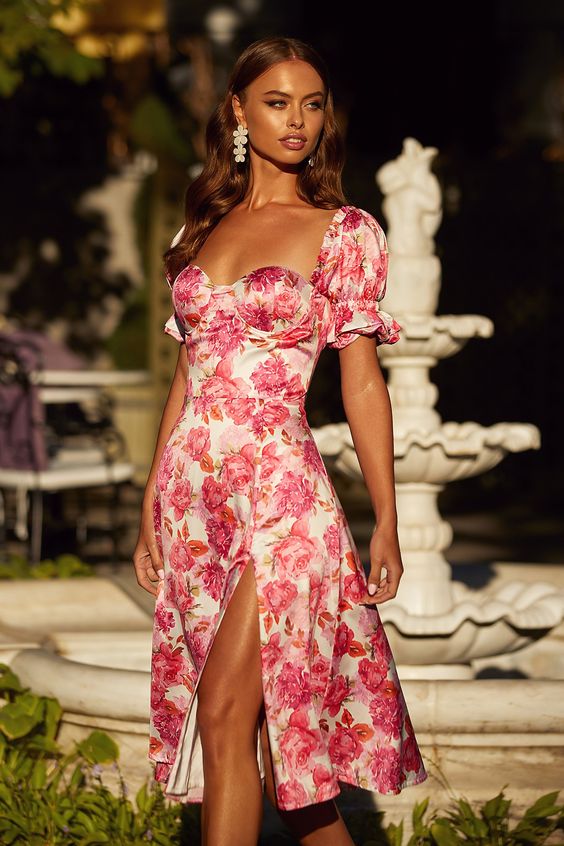 If you're wondering what to wear for graduation, then be ready to add this floral midi dress to your cart asap.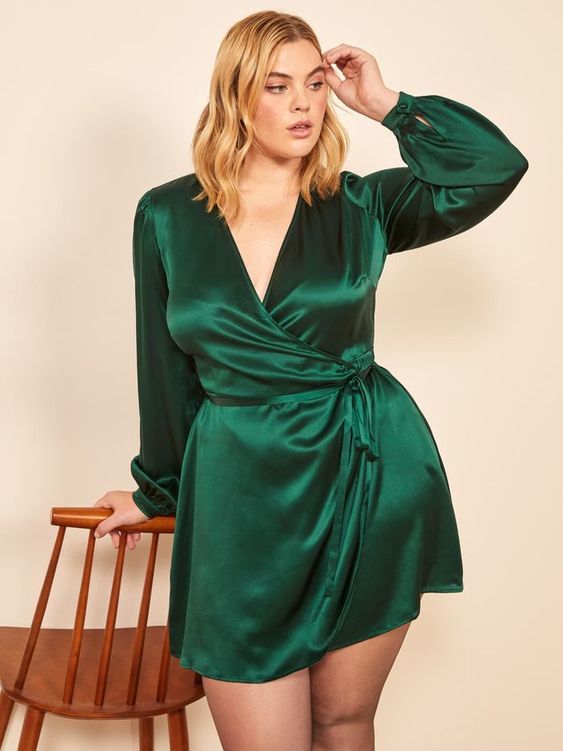 Calling all my plus-size women, this emerald green wrap dress will be your bff for graduation.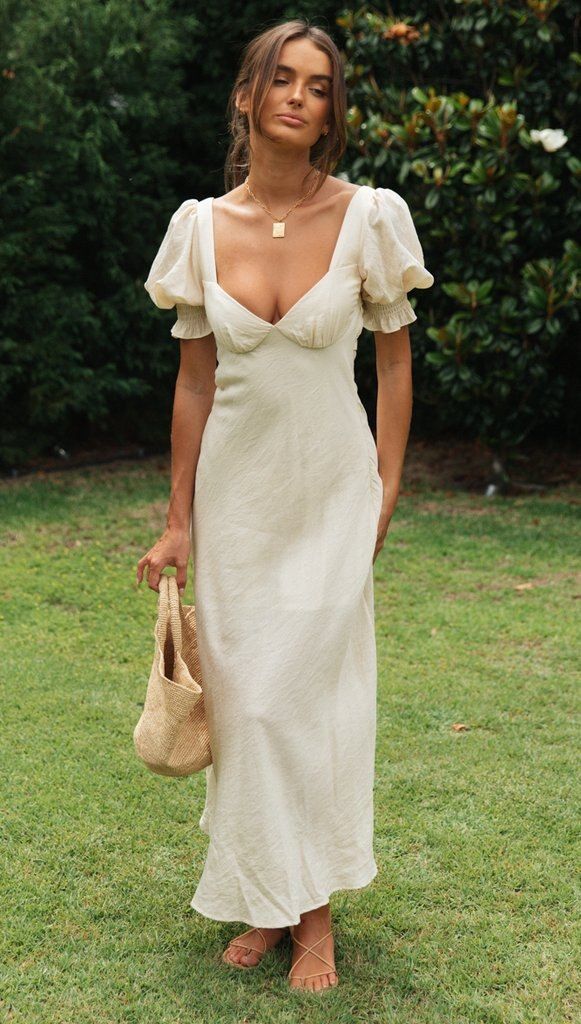 Feel like you're living in a cottagecore dream with this sleek linen maxi dress.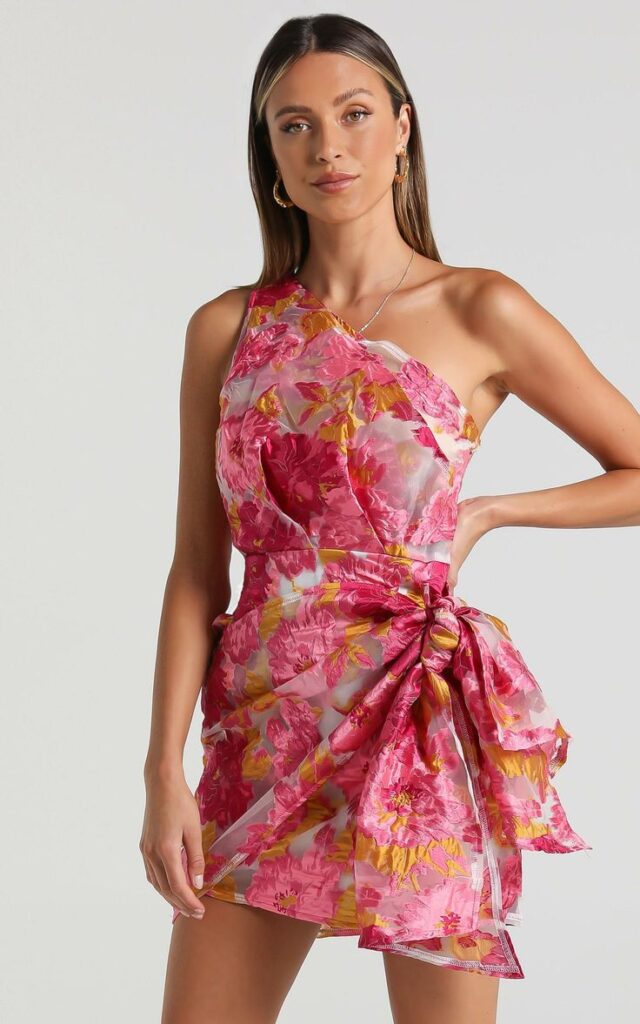 Go for a one-shoulder floral mini dress when you start choosing your perfect graduation ceremony outfit.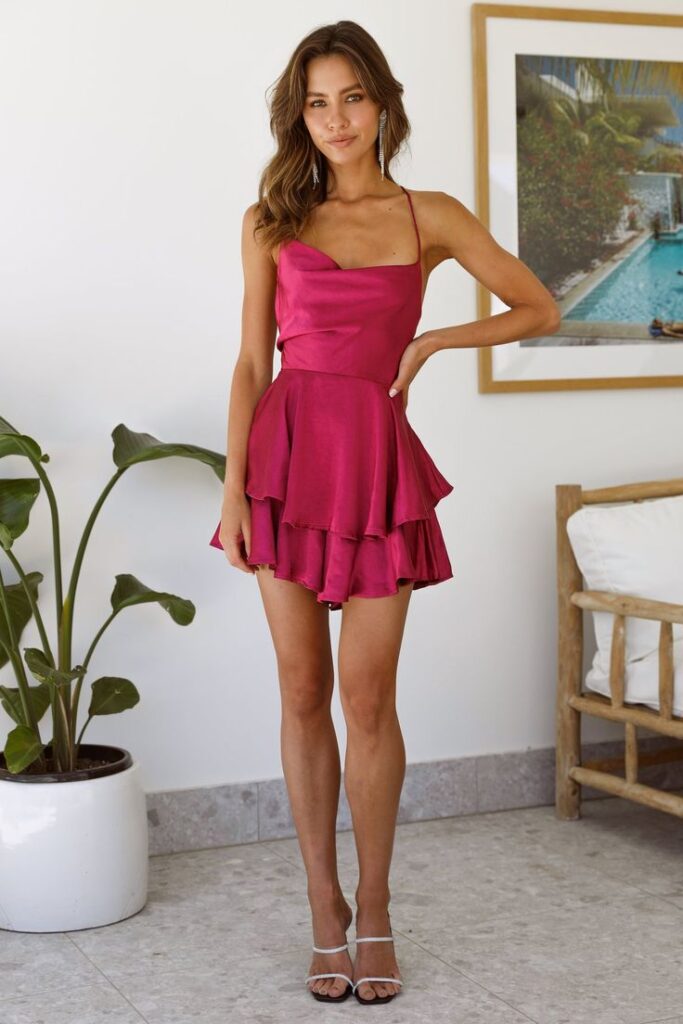 Don't let this piece fool you, it's just as cute as a dress, but has the added benefit of being a comfortable and easy-to-wear romper.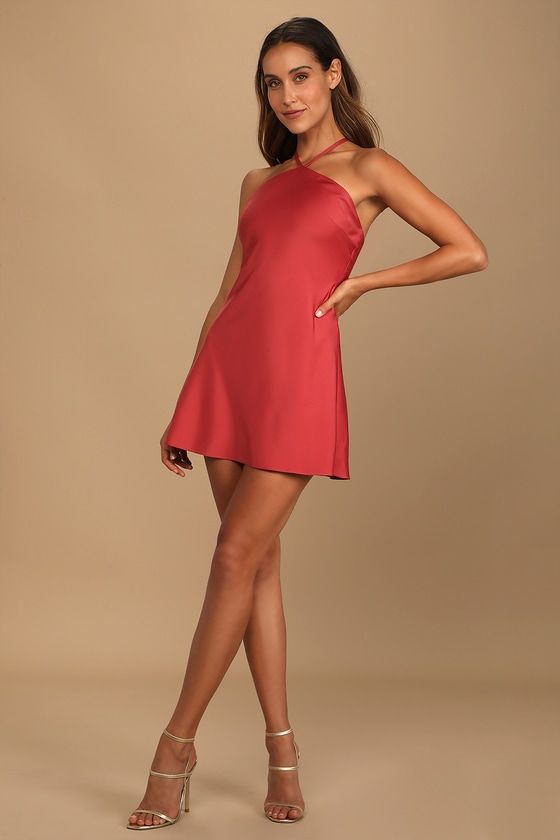 2023 is the year of red and this halter mini dress is at the top of our graduation dress list for every girl.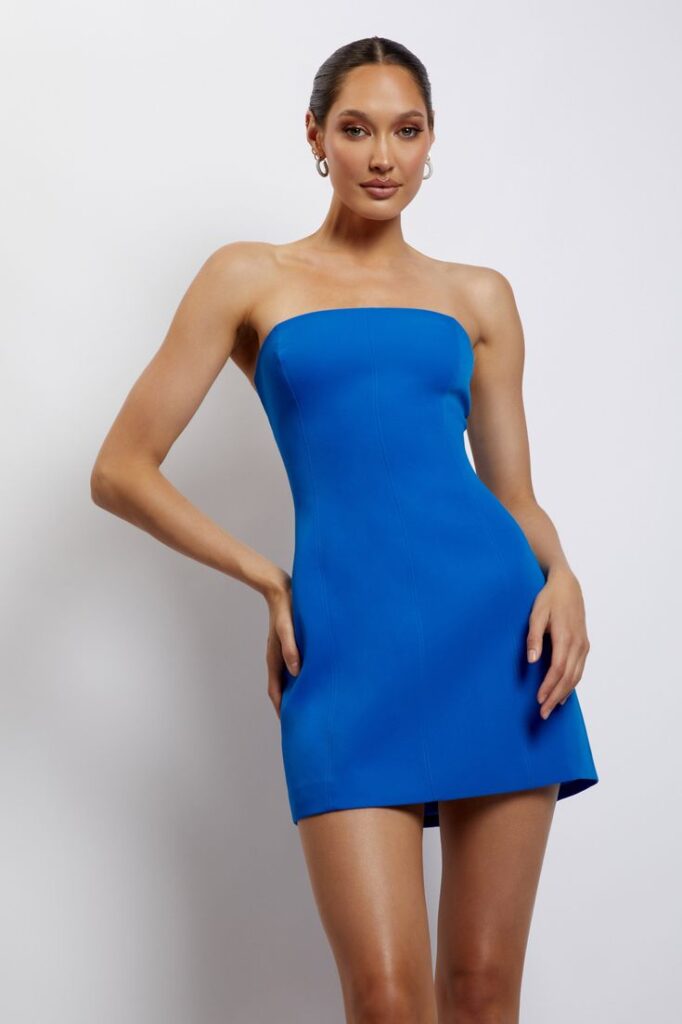 We love the hot new color, electric blue, and this strapless graduation dress has captured our attention.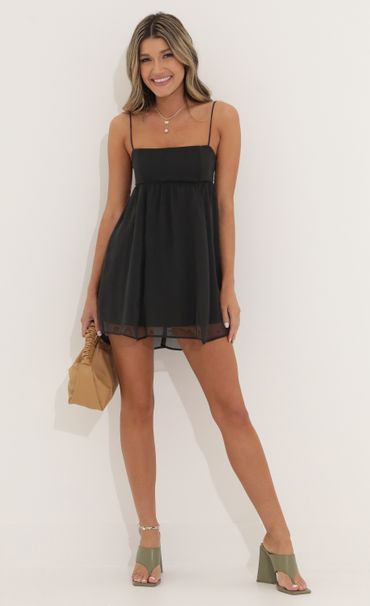 Babydoll dresses are hands down one of the easiest dresses to wear and style, so it's already perfect for an event like graduation.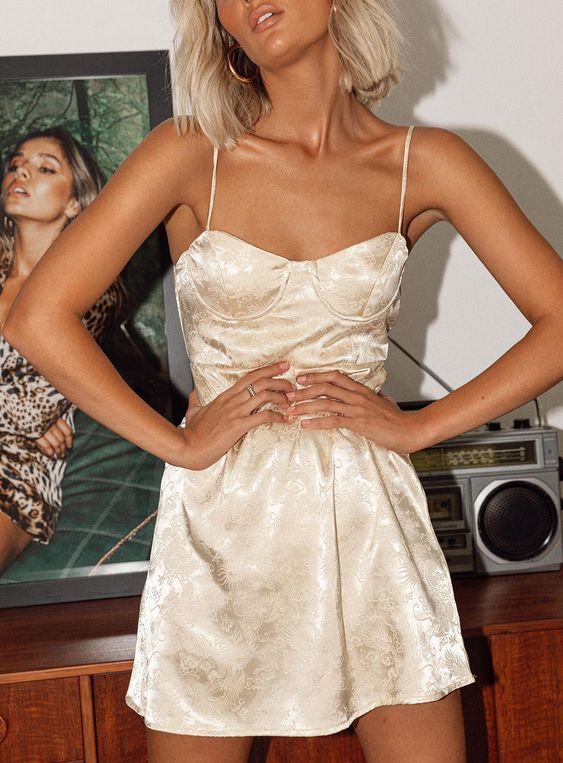 Don't wait until after the graduation ceremony to pop your champagne, wear a champagne dress and really feel the celebrations.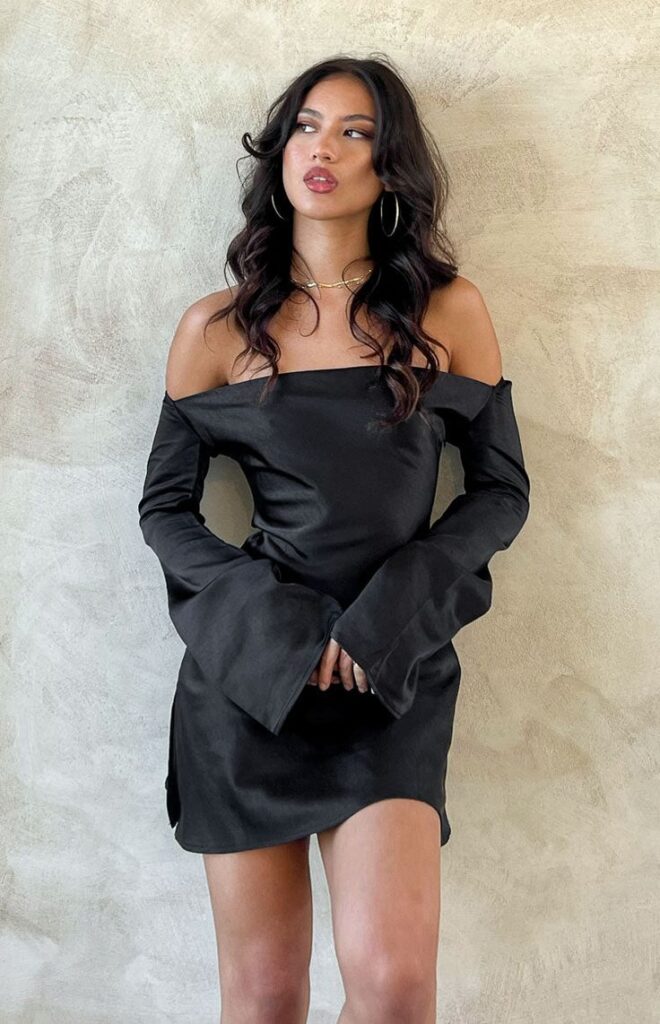 The one thing that will never go out of style as a graduation dress idea is a little black dress.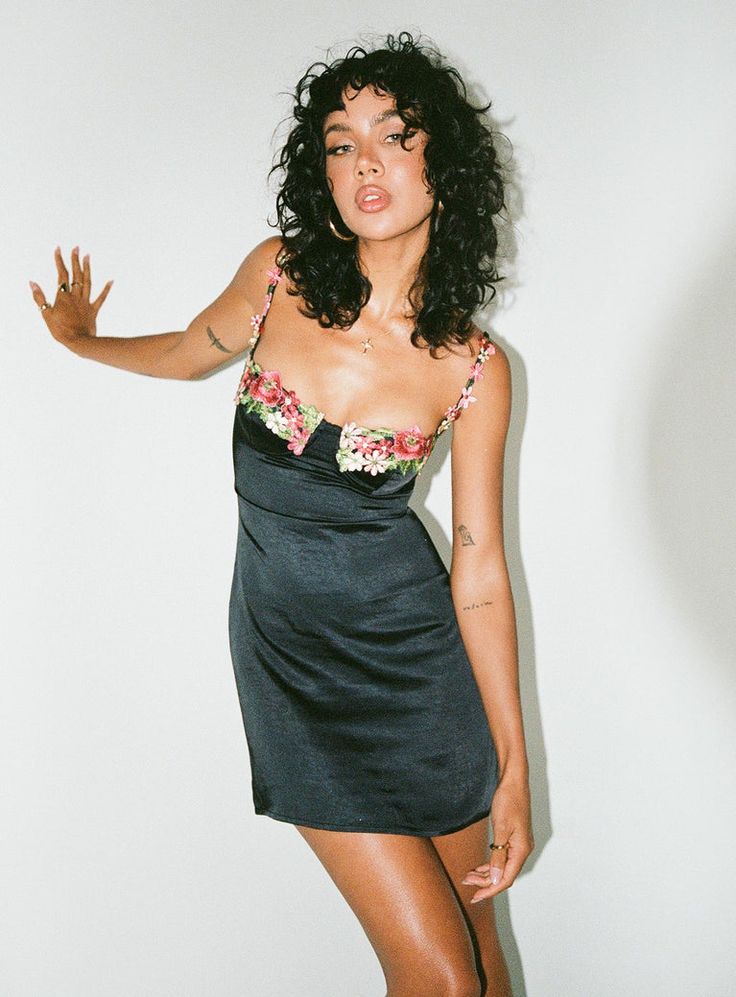 Add a touch of florals to your graduation ceremony dress with this one of a kind black satin mini.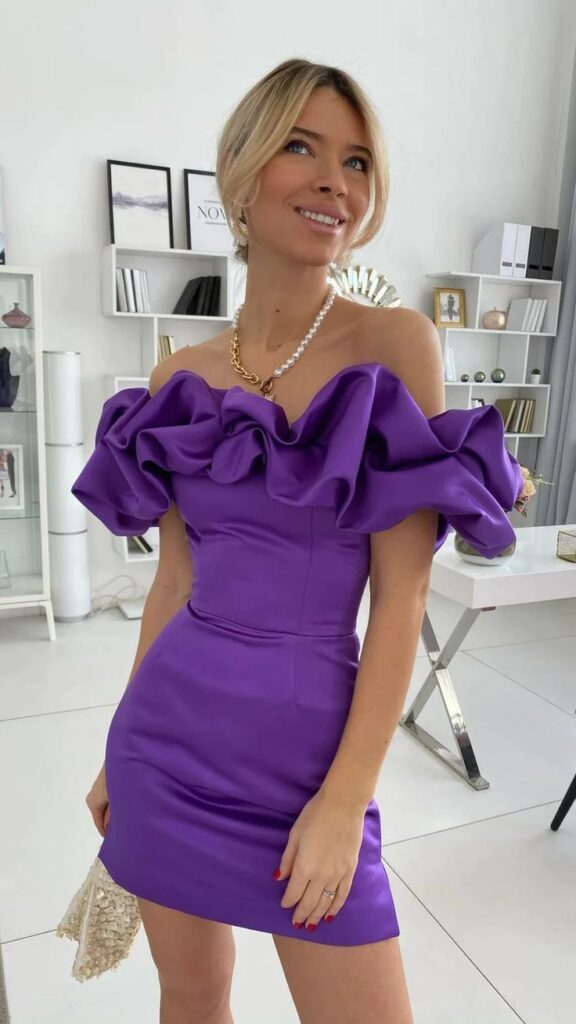 Calling all graduating women, be bold and rock the 80's inspired purple mini dress to your graduation ceremony for a look you'll never forget.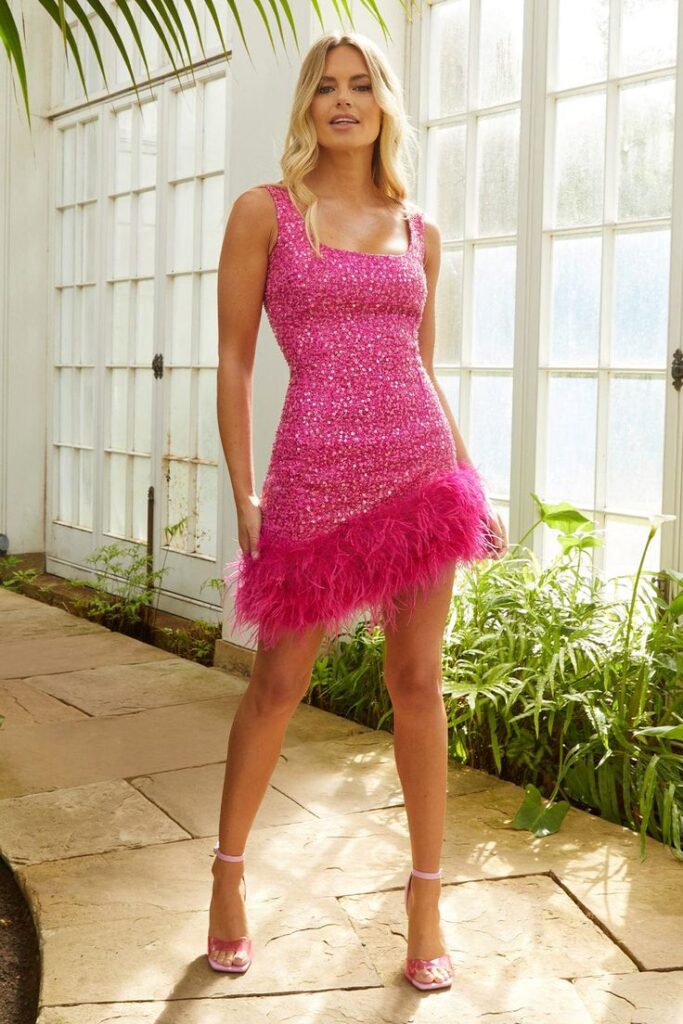 Don't be afraid to have fun with your graduation outfit idea with this feather trimmed look that's taken over social.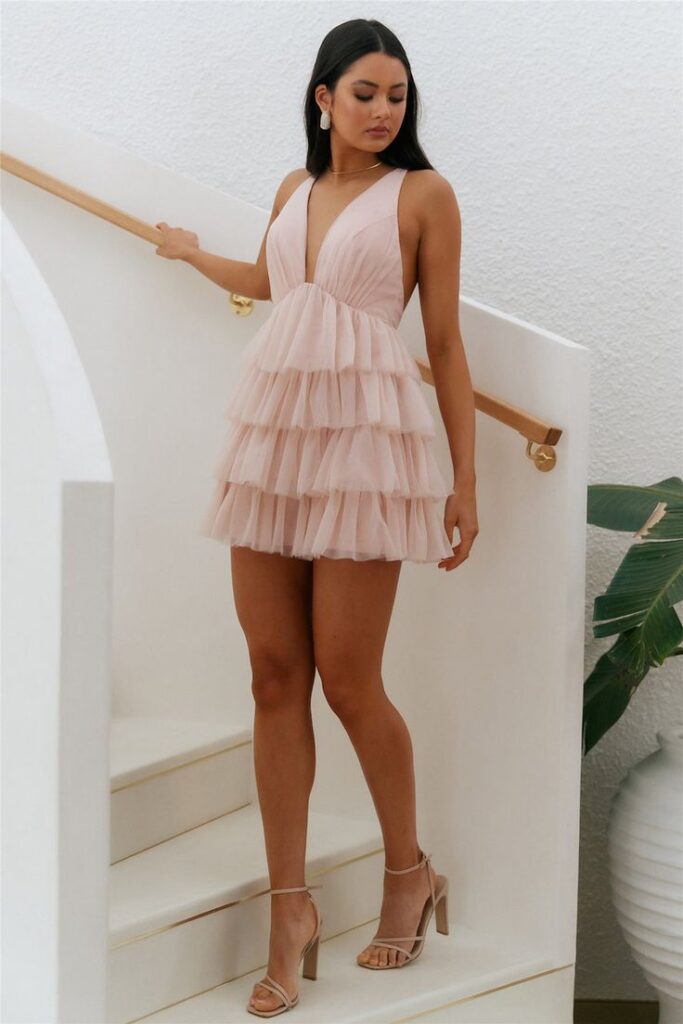 Our graduation dress inspiration list wouldn't be complete without a blush mini dress, perfect for pairing with those nude heels you already have in your closet.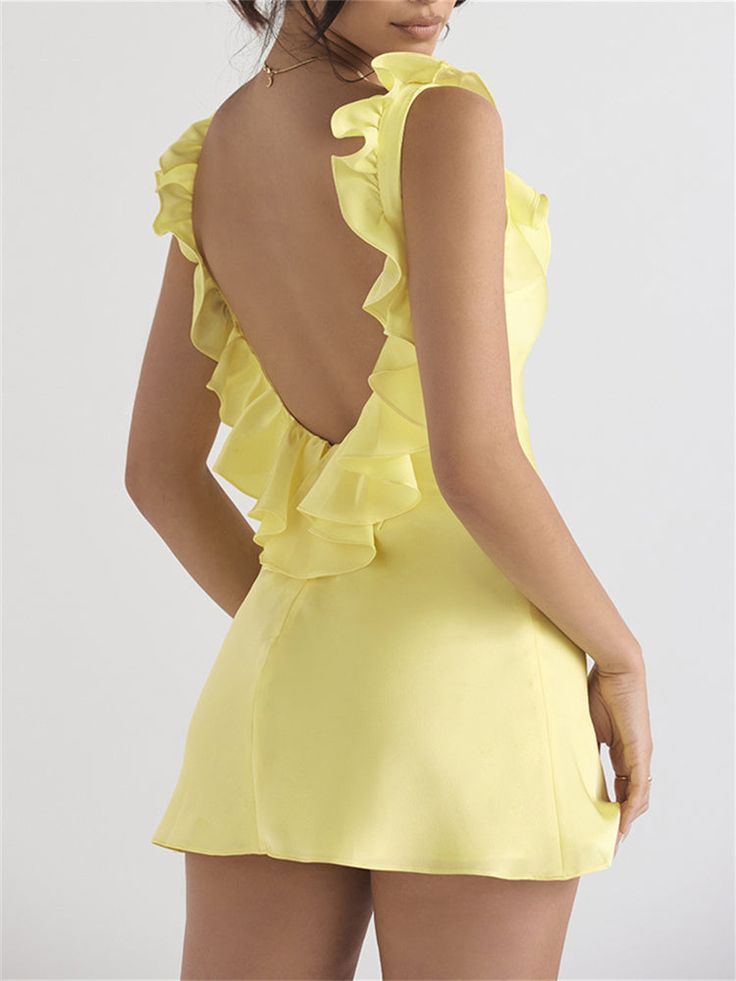 There's nothing better than a ruffle trim, especially on a gorgeous graduation dress like this that is perfect on any girl.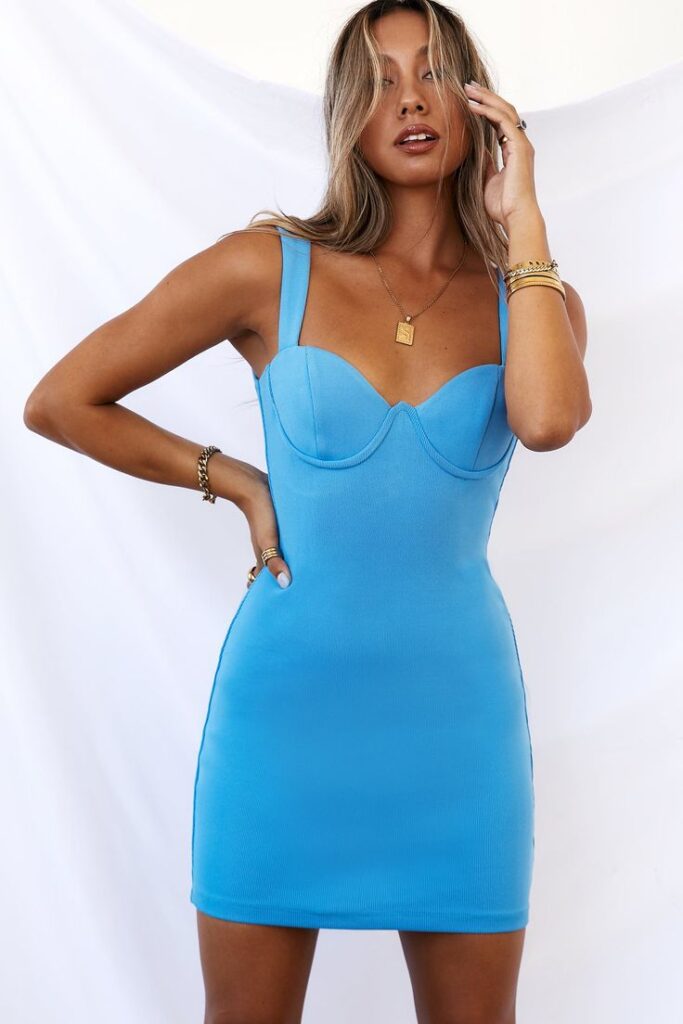 If you're looking for dress ideas for graduation but want to be comfortable and fashionable, then go with this blue knit dress that you can easily wear all day long.
Be the graduating queen of green with a sparkly lime green mini dress everyone will be looking at.
Graduation Dressing Tips
Before you get ready for your big day, take a look at some of these tips to help you pull off your graduation outfit:
Check For Dress Codes – Some schools and universities have dress codes for graduation ceremonies. If they do, it's best to follow them to avoid sticking out like a sore thumb.
Do Your Hair & Makeup – While your graduation dress is a big part of your look, don't forget to complete it with an appropriate hairstyle and makeup.
Double Check The Weather – Since you'll be outside, wear a graduation outfit that fits the temperature. The last thing you want is to be too hot or cold at graduation.
Go For Comfortable Shoes – Make sure your heels are going to keep your feet comfortable, or opt for a clean pair of sneakers for even more support.
Add Jewelry & Accessories – If your graduation dress feels too simple, don't be afraid to add in a bit of jewelry or a pop of color to upgrade your look. You can also wear an enamel pin, which is small, yet delicate and perfect for graduation ceremonies.

Compared to ordinary pins, enamel pins have a more beautiful appearance and brighter colors. You can order

Custom Enamel Pins

for your graduation ceremony, which can not only be worn but also used as a souvenir.
Hopefully these tips will prepare you so you don't feel miserable at your graduation ceremony!
Graduation Dress FAQs
Check out some of the most commonly asked questions people have about graduation. You might be asking yourself the same questions!
What Dress is Appropriate for Graduation?
Graduation is considered a semi-formal event, so dressing accordingly with semi-formal attire is the way to go.
Opt for a simple midi dress, a fitted solid-colored dress, or short dress for graduation.
The key is to keep the design and colors subtle, with a bit of playfulness if it matches your style.
What Color Dress is Best for Graduation?
White is the best color for a graduation dress because it's clean, shows formality, and is often correlated to new beginnings.
Other notable graduation dress colors include:
Black
Red
Blue
Champagne
Pink
Solid colored dresses are usually best, but go with what makes you feel happy and confident!
What Should You NOT Wear to Graduation?
You shouldn't wear any casual clothing to graduation. In other words, no shorts, t-shirts, hoodies, jeans, etc.
You also don't want to be overdressed with an extremely formal dress or full body suits.
Do You Wear a Long or Short Dress to Graduation?
You can wear either a long or a short dress to graduation as long as the dress is shorter than your graduation gown.
Wrapping Up
Hopefully these 50 graduation dress ideas gave you inspiration for what to wear at your ceremony.
You deserve a huge congrats for accomplishing everything up to this point. So, congratulations!
Graduating is just the beginning, so go out there and crush it in whatever decisions you make from here on out.
And don't forget to go back and find your favorite dress from the list so you can look your best on your big day!
If you have any comments, questions, or suggestions leave them down below. Thanks for reading!