Don't know what face paint to wear to a college sports game? Here are 25 cute college game day face paint ideas for girls to try in 2023!
Whether you're going to a football, basketball, or volleyball game, you'll be sure to find a face paint idea that fits the event.
Plus, we've even included ideas to help you match with friends, support your college team together, and fit with your college game day outfits!
Need a quick and easy way to paint your face for game day? Grab yourself a face paint stick to nail your look!
Let's dive in!
College game day is here and nothing says school spirit more than going all out with your game day outfit, including face paint.
If you aren't sure how to paint your face for game day, go for the classic white stripes which will match anything you wear!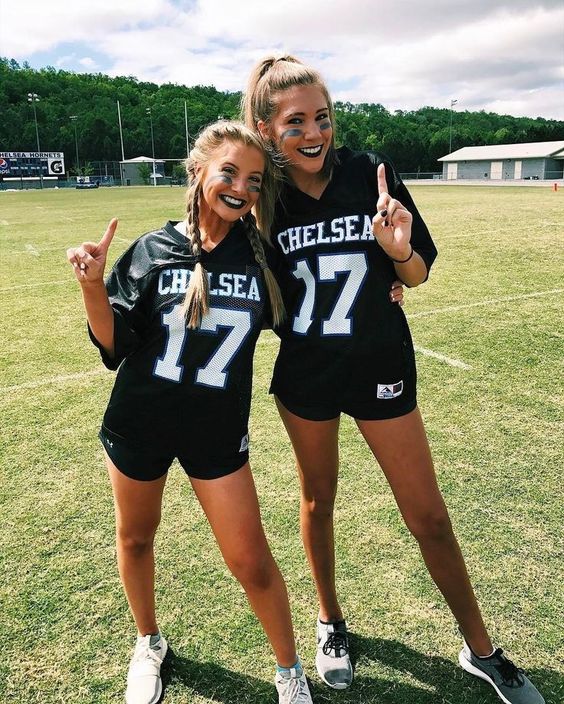 Keep it simple with your college game day face paint ideas and go for the classic black war paint look.
This easy face paint idea can be done by smudging black eyeliner or eyeshadow onto your cheeks.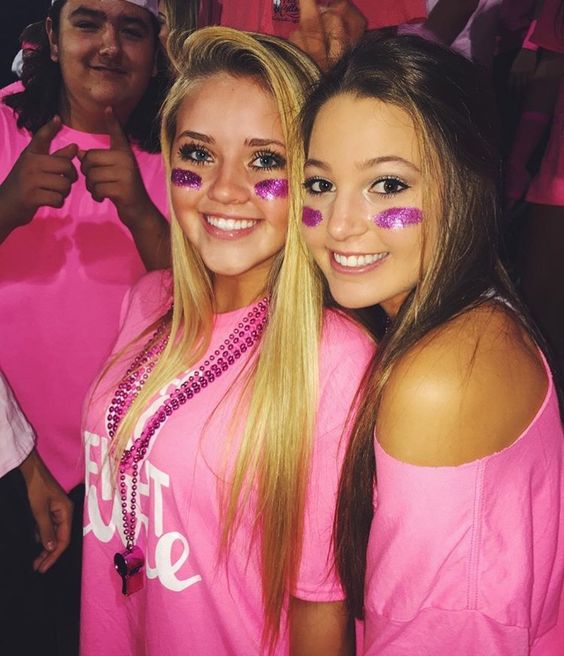 College game day face paint doesn't have to always be in school colors, it can also just be for fun!
Try something new and bring that Barbie pink vibe to your next college game day with your bestie.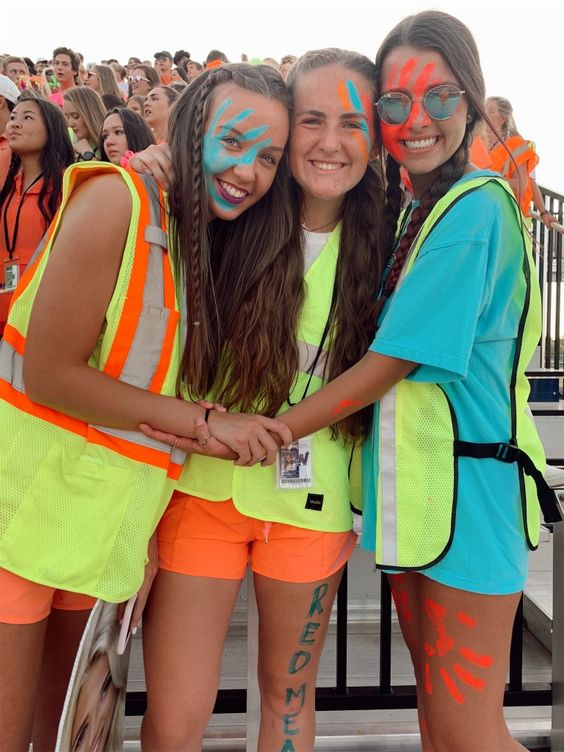 Call your best friends, because you're going to need a hand for this face paint idea.
This unique and fun face paint idea is perfect for the girls who want to match with their besties.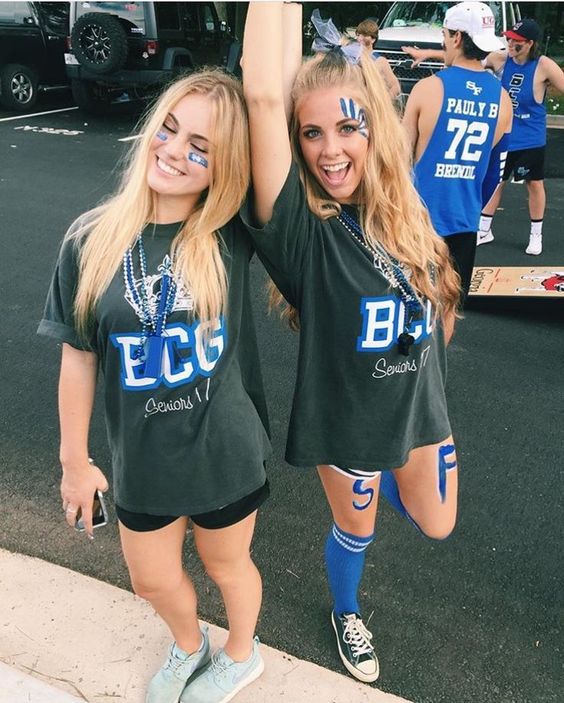 If your school colors are blue and white, then try this face paint idea for your next game day.
Whether you border your eyes, or just put the paint on your cheeks, we love how the blue and white work together for this look.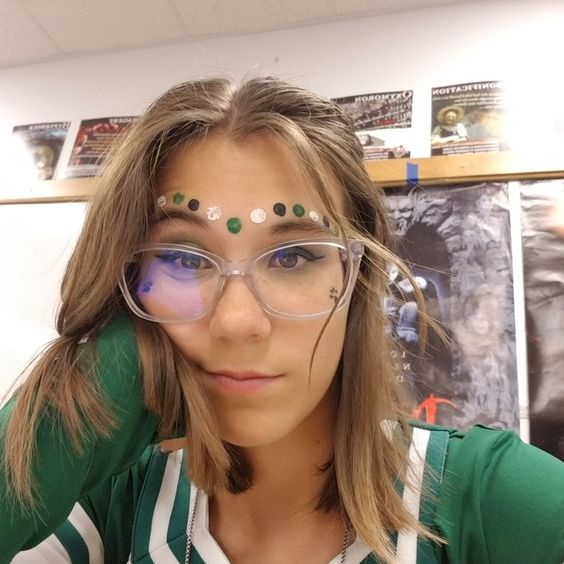 We've seen brow face paint and glitter all over social media in 2023, which makes this face paint idea, and instant favorite.
Although this idea is more subtle, the white, green, and black paint colors work together to create a cute and fun look.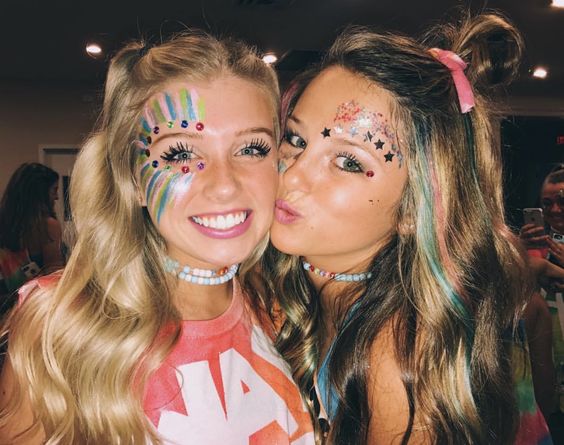 Channel your inner 80's popstar and add all the glitter and color you can to your face paint!
Game day face paint just isn't the same if you aren't going all out.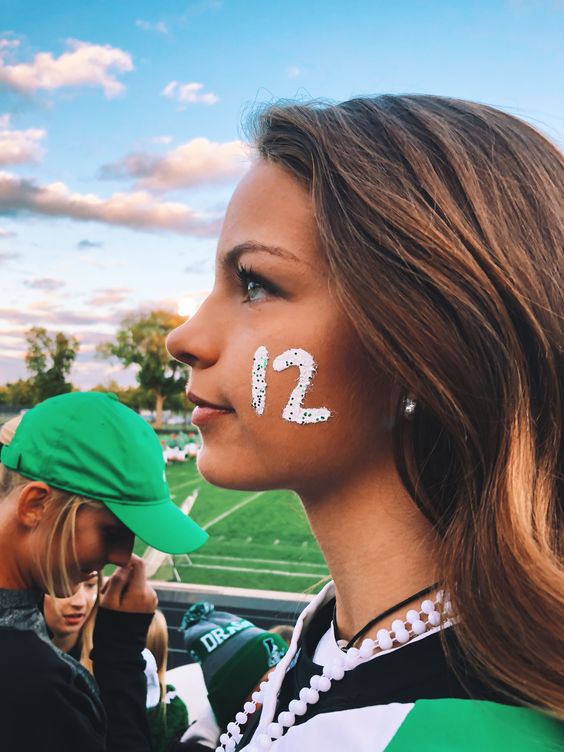 Whether you're dating, friends, or just admire from afar one of the star athletes, put their number on your face to show your pride.
This easy face paint idea works the best if you're in a relationship with a player and want everyone to know.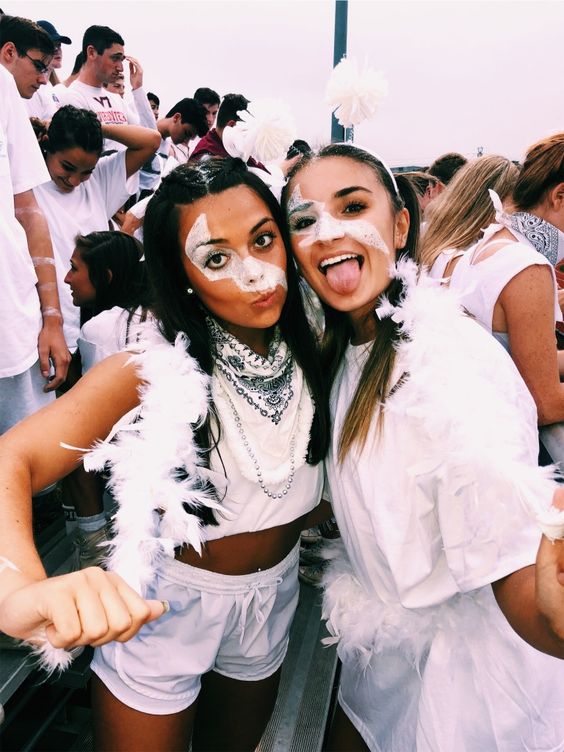 Feel electric with this unique face paint idea for football games.
If your upcoming game is a white-out theme, you should definitely add this lightning bolt idea to your list.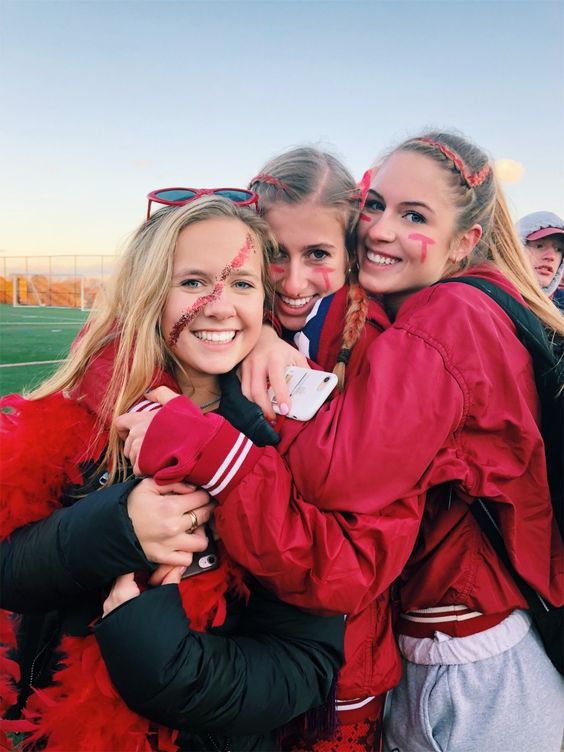 Bring your school colors to life and show off your home-team pride with this face paint idea.
Grab your friends and try different face paint ideas using the same color red as your school.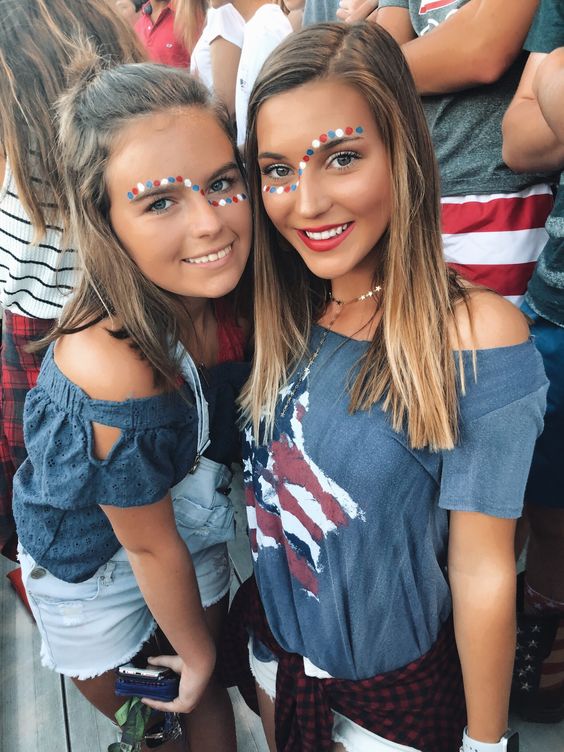 One of our personal favorite face paint ideas that's also super easy to do is the game day face paint dots.
This simple look is a great way to show off your team pride and get into the game day spirit without trying something too complicated.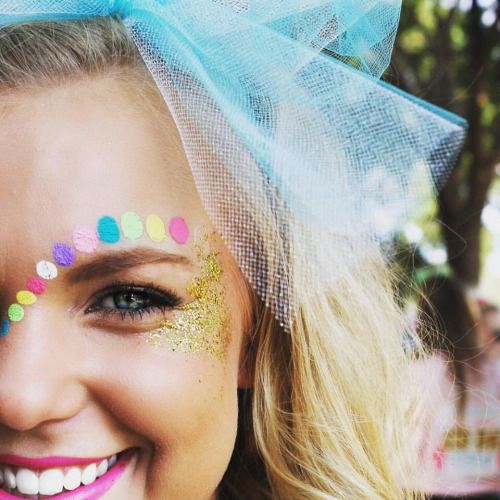 If Spring and Summer is right around the corner, add in some color to your college game day face paint.
We love the look of the pastel dots paired with matching glitter and lipstick.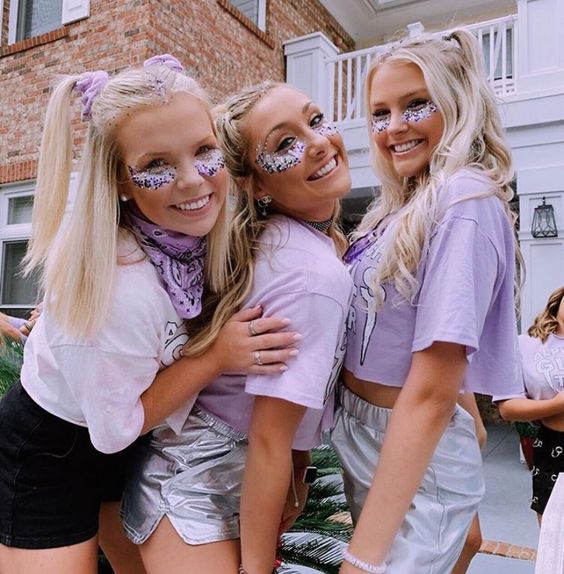 Going to a college like TCU really has its perks when you can dress up in purple for game day.
If you're lucky enough to have purple in your school colors, then you should definitely try this purple glitter face paint idea.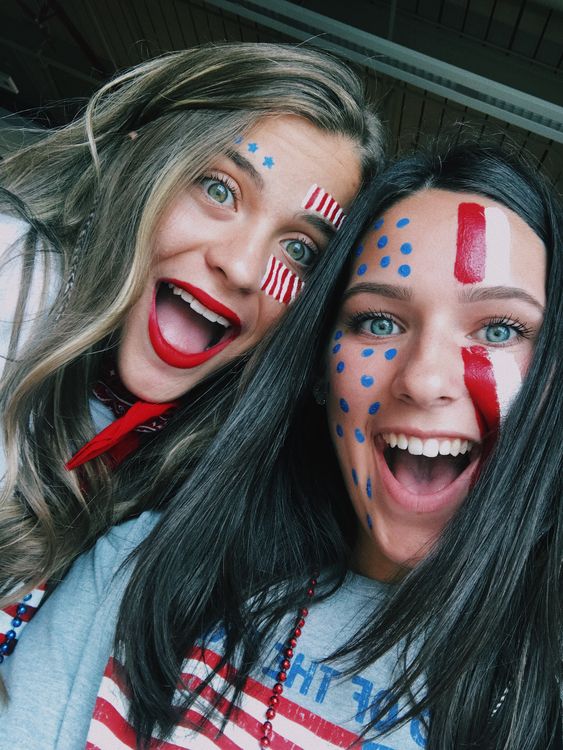 Land of the free and home of the brave, that's the U.S.A.
Head to your next college game day with a patriotic face paint idea everyone will love.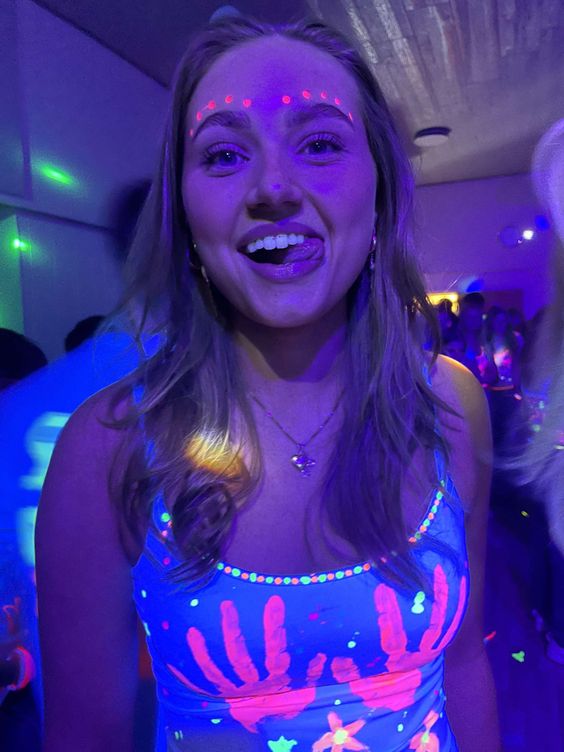 We all know that every good college game day ends in an even better party.
And what better way to show up than with face paint that will shine bright in the black light?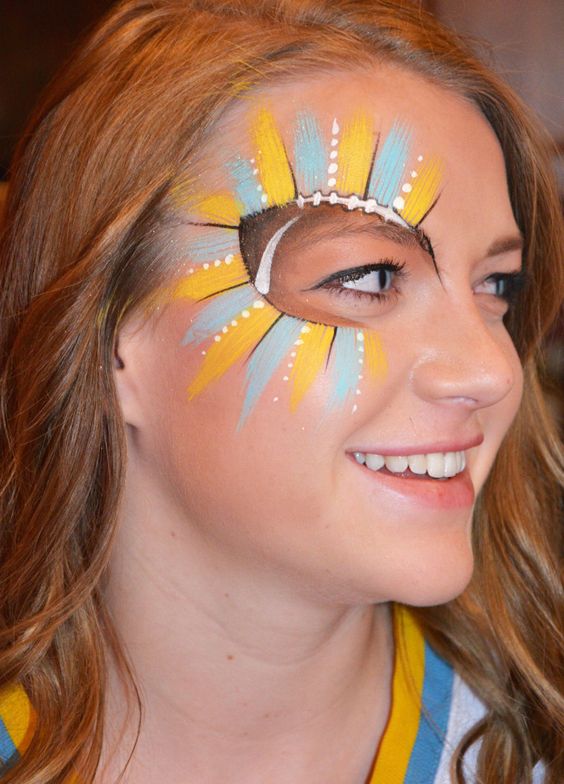 Is it just us, or does this blue and yellow face paint kind of look like a football?
We're thinking this might be the perfect college face paint idea in 2023.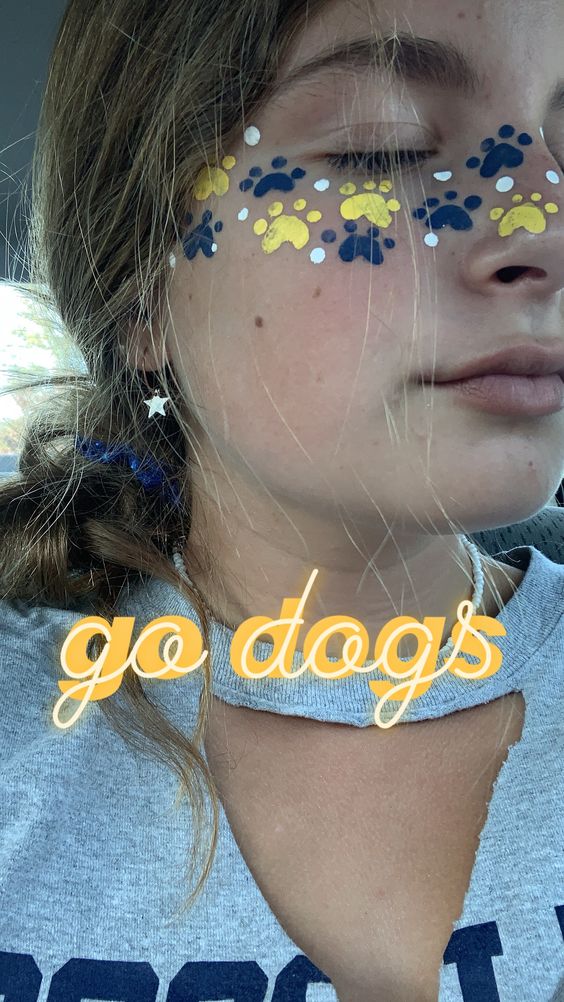 This dog inspired face paint is making us wish our school's mascot was a dog.
If you're one of the lucky ones who can say, "go dogs," then you have to try this pawfully perfect game day face paint.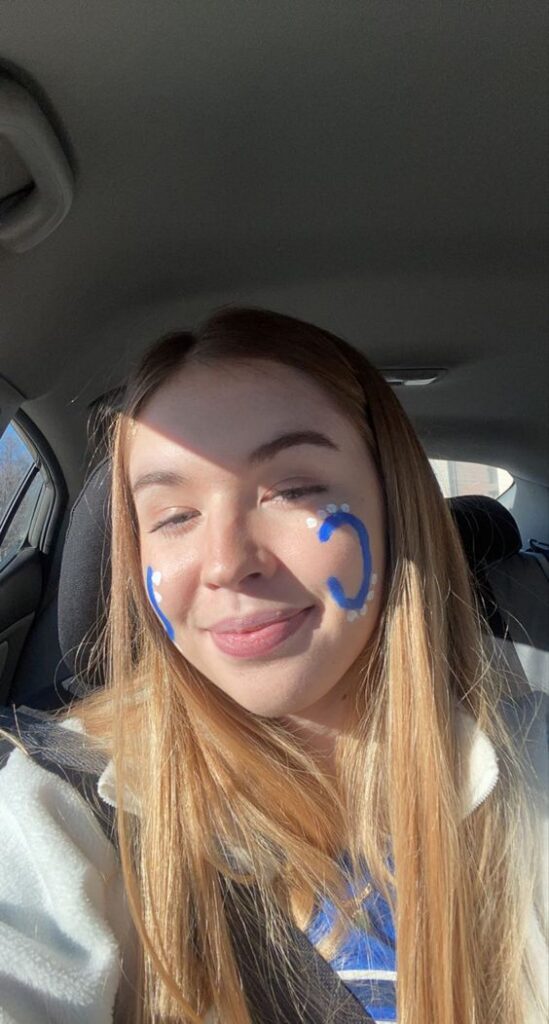 Stop wondering how to paint your face for game day and try this easy design.
Paint your school's letters onto your cheeks for a great college face paint idea that will only take seconds to do.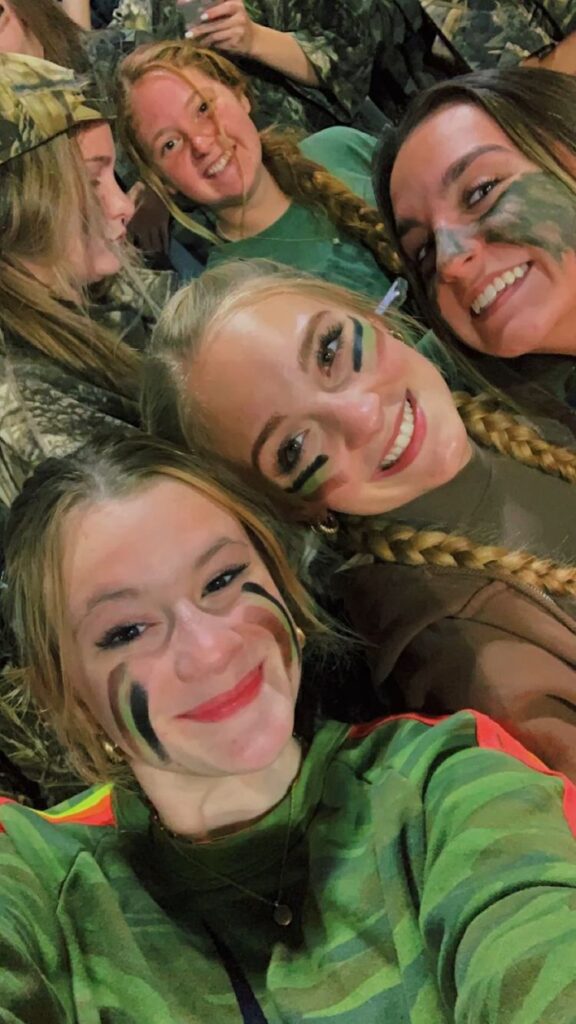 We almost missed you with that camo print, you blended in so well!
Who doesn't love a good college game day camo face paint? We sure do!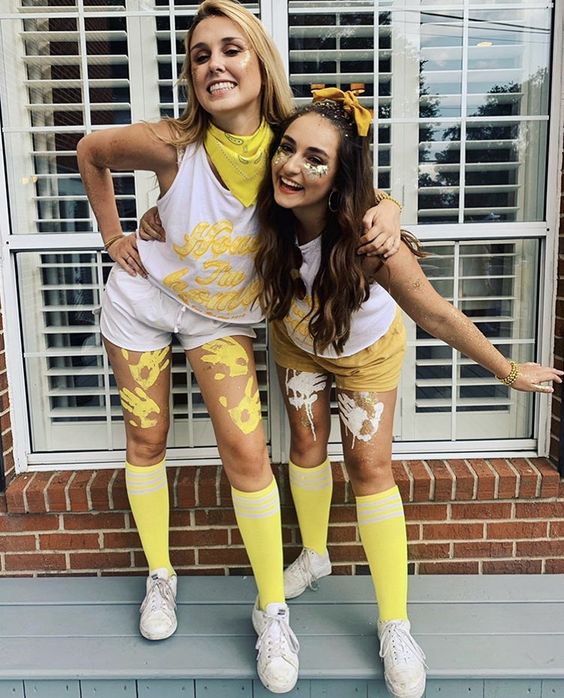 Nothing says rooting for that golden victory more than gold game day face paint.
So help manifest your team's championship trophy with a gold glitter look.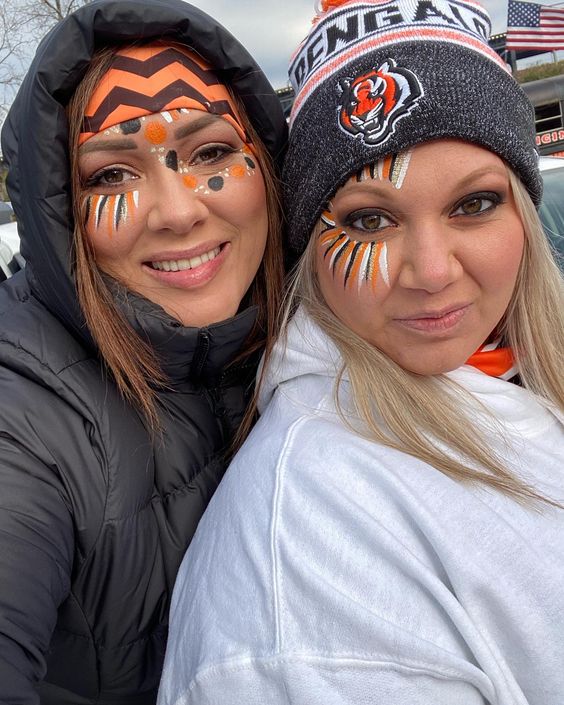 Lions, tigers, and college students, oh my!
Whether your mascot is a lion, tiger, or you just have orange, black, and white school colors, you have to try this fun game day face paint idea.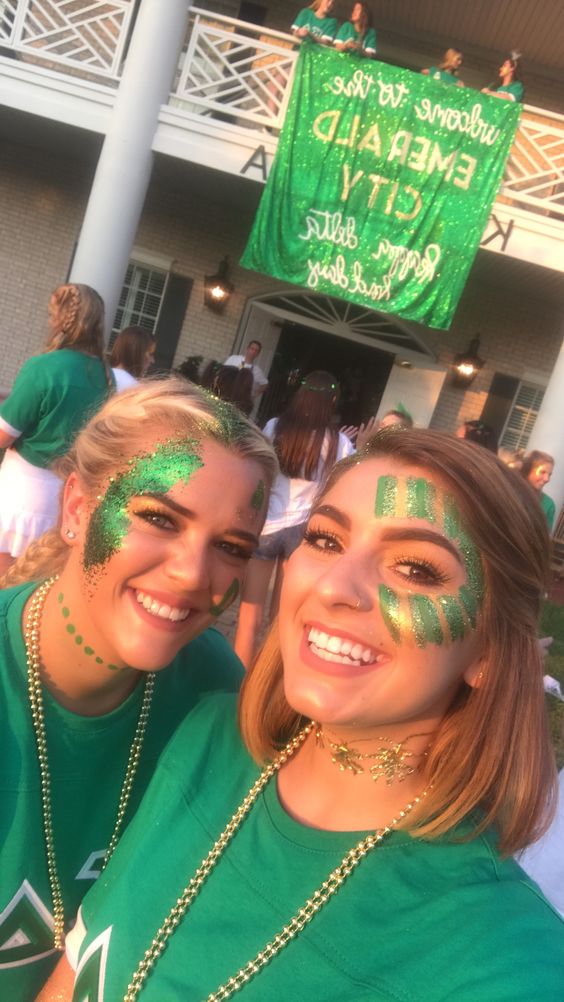 If you're headed to a college game day around St. Patrick's day, it would be such a missed opportunity to not try this idea.
A green glitter face paint is perfect for those who want to lean into the holiday, even during game day.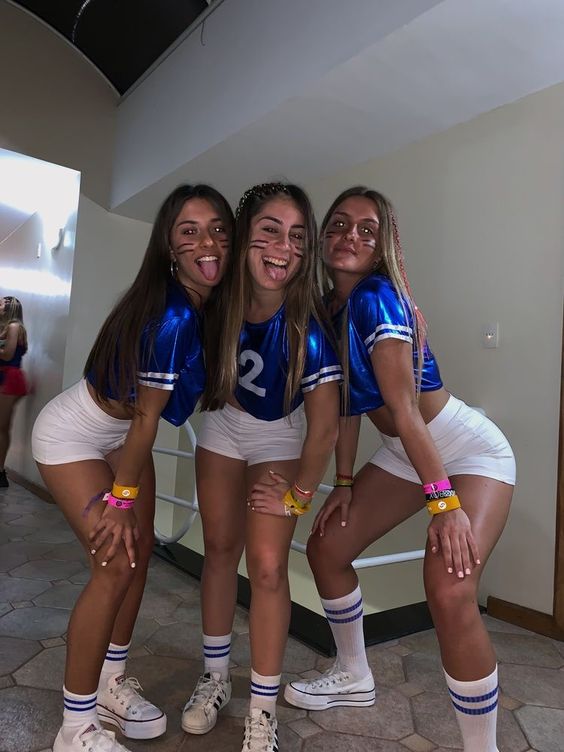 Keep it simple with athletic black stripes for your college game day face paint.
Black stripes are easy, go with any outfit or theme, and look great in photos. It's a win, win!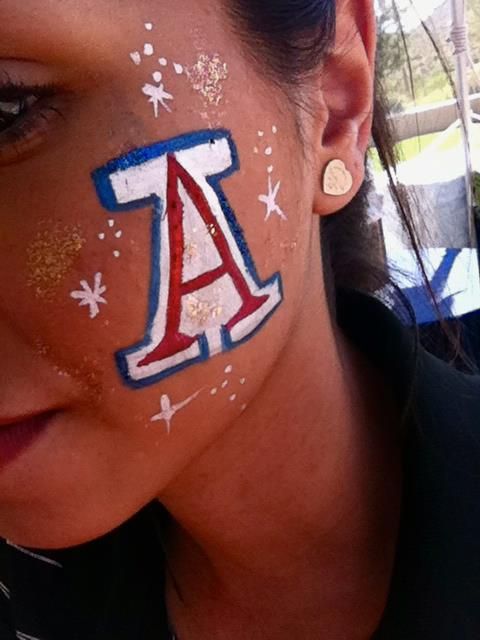 We're not saying this face paint idea is easy, but we are saying it's pretty cool.
Bring in your college's logo into your game day face paint to really show off your school spirit.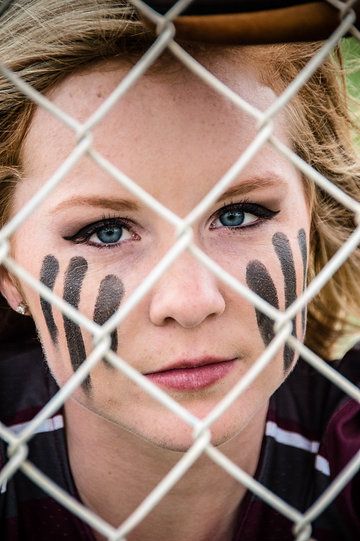 One of the best face paint for college football games has to be the classic finger smudge.
This is the ultimate badass look for someone who is a ride-or-die fan of their college football team.
Hopefully you've found your favorite college game day face paint ideas in this list!
If you have any comments, questions, or suggestions leave them down below. Thanks for reading!