Want some sundress outfit inspiration for high school? Here are 10 stylish sundress outfit ideas for teenage girls that are actually practical!
These dresses will range in size, fabrics, colors, and accessories.
You'll be sure to find a sundress in this list that matches your taste!
Take a look…
Midi Dresses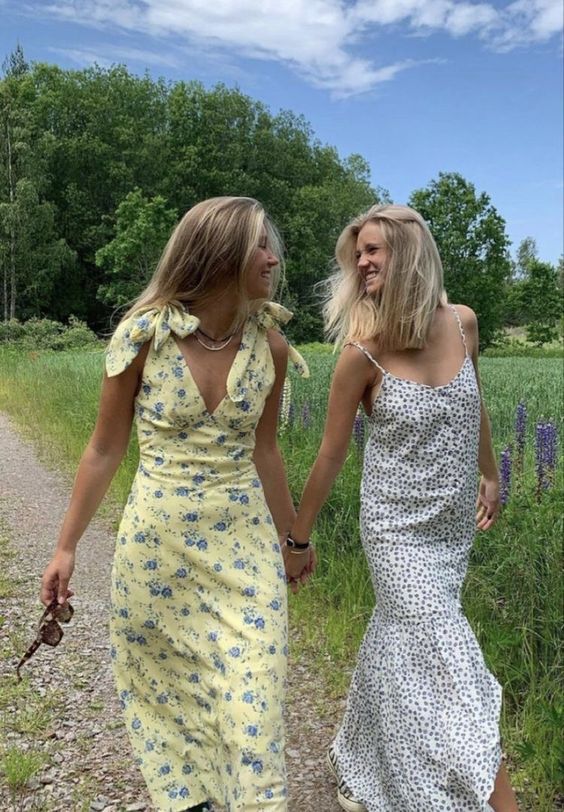 Whether you love dresses or not, this look is perfect for every single teenage girl. You'll love this if you're trying to elevate your fashion game.
The midi dress is a perfect dress for girls of all heights, body types, and aesthetics!
Not only is this style of dress super flattering, but it's easy to wear and can be rocked in so many ways!
Finding the right midi dress is key since they come in a variety of different lengths, patterns, and fabrics.
Grab your bff and get ready to match in your colorful floral midi dresses.
Sneaker + Dress Combo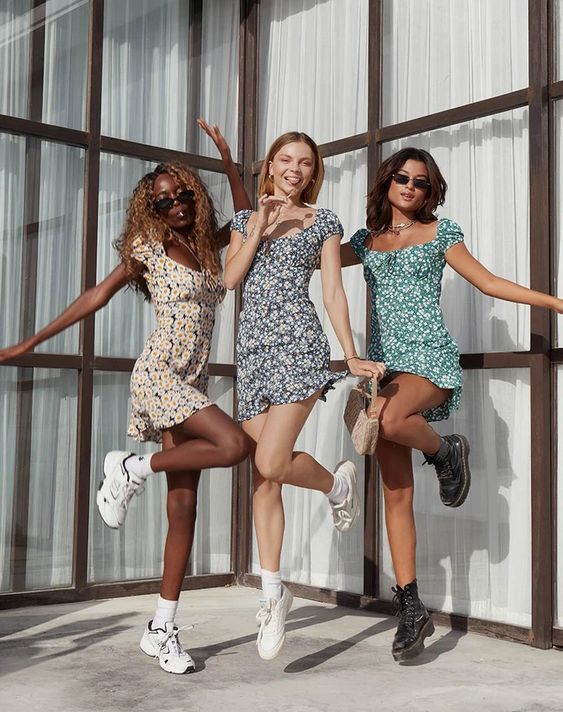 One of the most comfortable and easy ways to rock your dress is by styling it with a simple pair of sneakers.
This is one of the trendiest sundress outfit ideas for teenage girls in 2023. It's a super chic outfit you can wear all day long!
This look can be rocked all year round, especially if you pair it with socks and a sweater on top.
So go and get your favorite floral sundress and a pair of your comfy sneakers. You'll have yourself a trendy, cute, and simple outfit!
Related Post: 15 Popular Shoes for Teenage Girls
Loose Pop of Color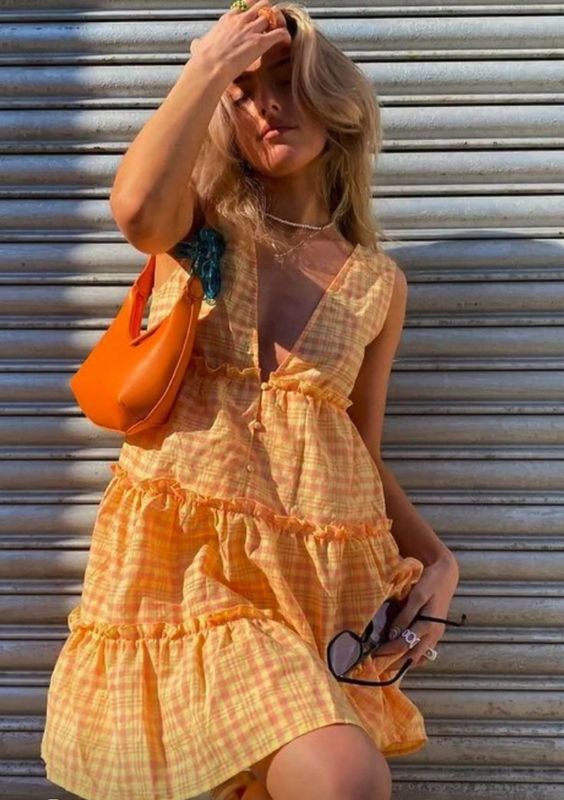 Why be boring in life and wear all neutrals all the time when you can have fun and spice things up with color!
Adding color into your wardrobe is a great way to set yourself apart as the queen of fashion!
You can add color into your outfits in so many different ways but styling everything in an outfit around one color is a look you don't want to miss out on.
Pair your favorite sundress with matching accessories like a purse or sunglasses to really seal the deal with this 2023 trend. Take inspo from the model above to get an idea!
Oversized Denim Jacket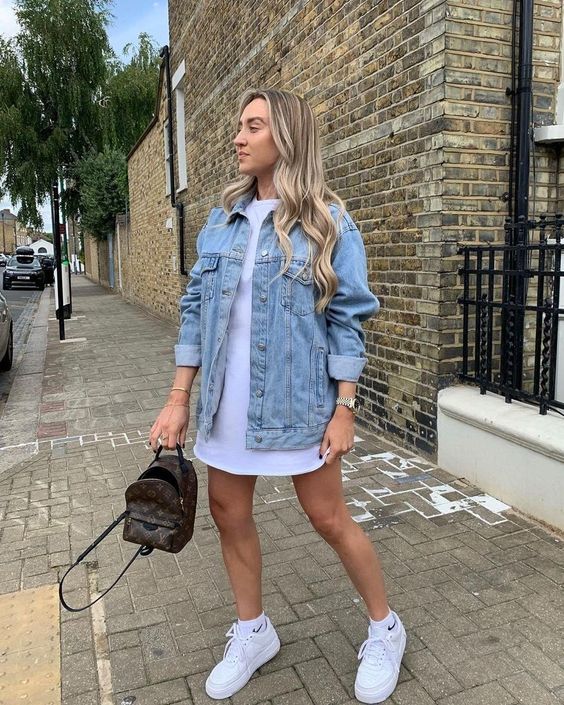 One of the trendiest ways to style a sundress in 2023 is by styling it with your favorite oversized denim jacket, especially on days with an extra breeze.
Pairing an oversized denim jacket easily makes all of your sundresses cooler, trendier, and more casual.
This is a great outfit to wear to school, running errands, or just hanging out with your friends!
You don't have to stick with a simple blue denim jacket either. You can have fun with this look and try out all different colors of jackets.
Maybe even add some embroidery or patches to the jacket as well!
Sundress + Cowboy Boots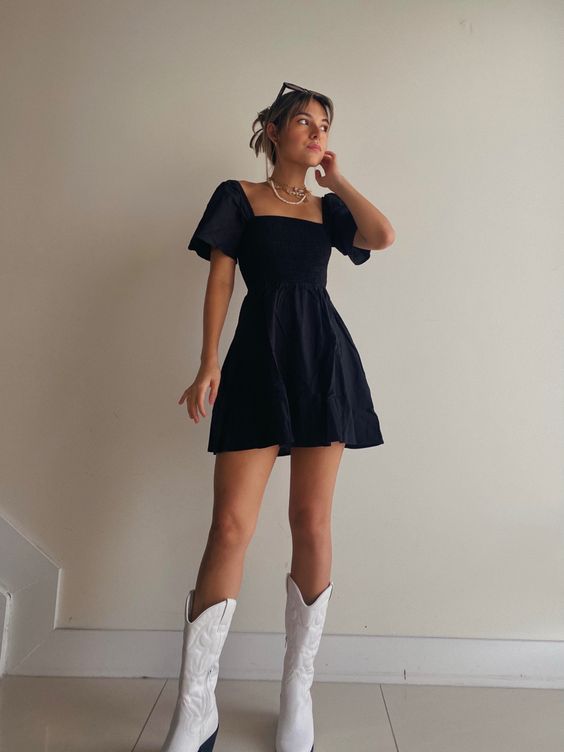 The sundress and cowboy boots combination is one of the cutest sundress outfit ideas for teenage girls!
This outfit is unexpected, but amazing all at the same time.
With a simple pairing of a neutral colored dress and your go-to cowboy boots, you easily have the coolest outfit in school.
This simple but effective look just screams fashion queen.
Maxi Dress Perfection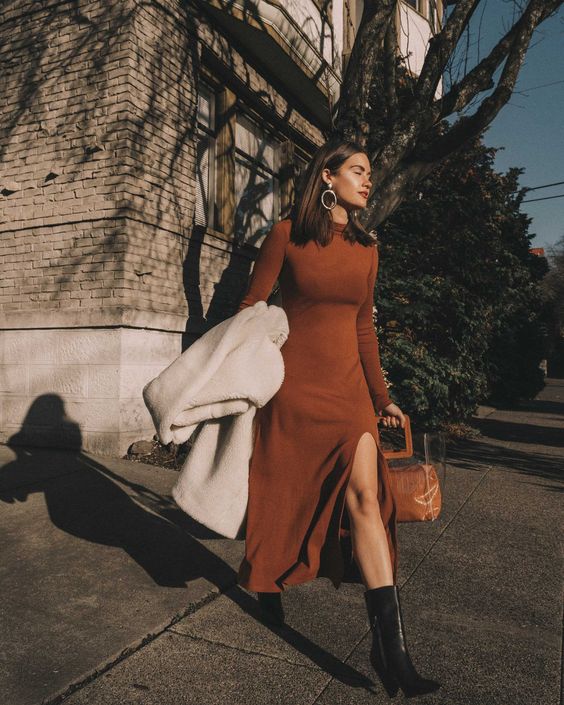 The amazing thing about dresses is that they come in all patterns, fabrics, and lengths so you have endless options for your sundress outfits!
A great way to rock your favorite dress in fall and winter is with a simple form fitting maxi dress paired with a pair of killer ankle boots.
This look is easy to achieve and super comfortable! You can even pair it with a chunky sweater and matching bag to really nail this outfit.
Related Post: Stylish Summer Fashion Trends for Teenage Girls
Layers, Layers, Layers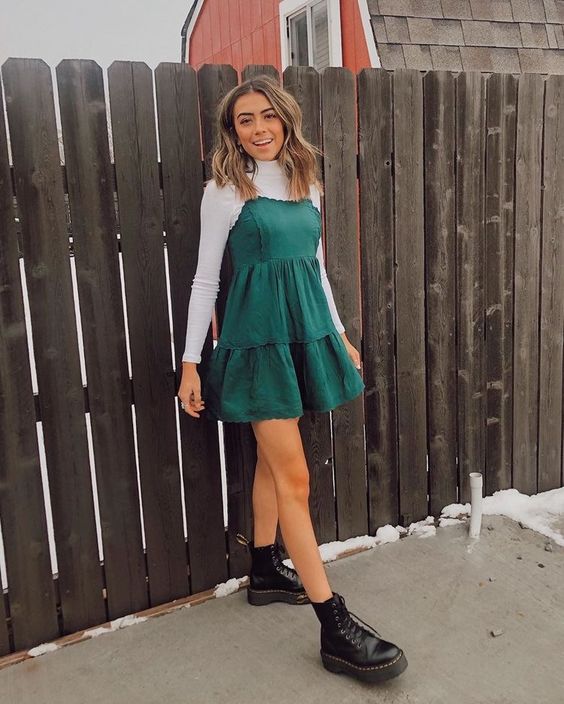 A simple way to make a sundress a little more edgier and trendier is by pairing it on top of a simple long sleeve turtleneck and with your favorite pair of platform Doc Martens.
This sundress outfit is one of the biggest trends you will see for teenage girls in 2023 and there's a simple reason why! Because it looks so good!
This outfit not only looks super stylish, but it also is easy to wear and very comfortable!
Boho Chic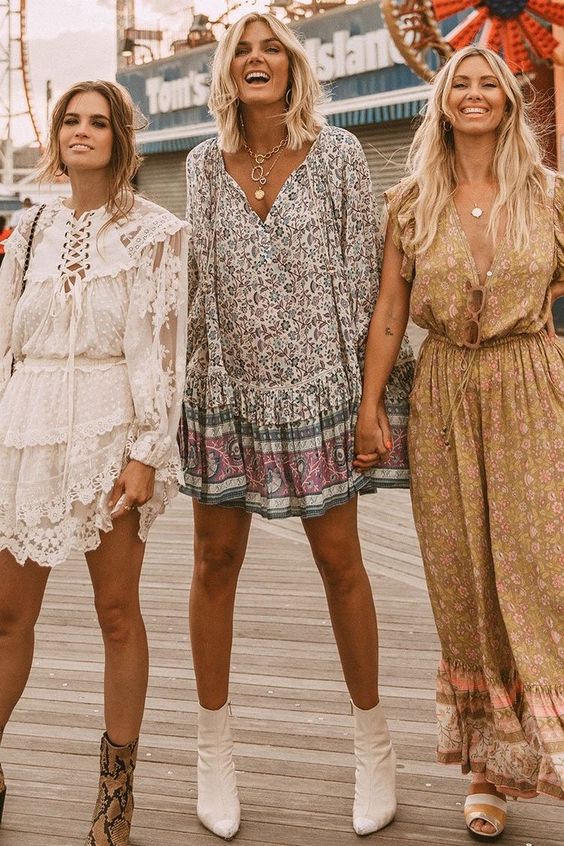 We have been loving the bohemian chic look for years and it is never going away!
The boho chic dress look can be rocked with so many different styles, fabrics, lengths, etc.
The great thing about the boho aesthetic is that it's all about how you wear it and how flowy the dress is.
You can even wear these all year round if you pair the dress with boots and chunky sweaters.
Check your local thrift stores for the best finds and get ready to stock up on Coachella inspired dresses.
Floral Silk Slips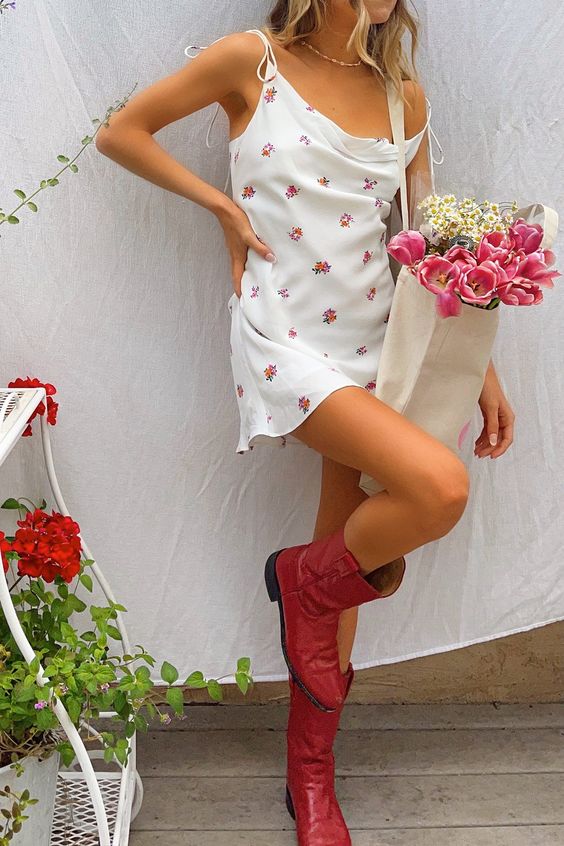 We are obsessed over the new trend of silk slips that we see teenage girls rocking everywhere. It had to be included in this list!
Silk slips come in a variety of lengths, styles, and prints. But they all have one thing in common… they're super trendy and chic.
Style these dresses with any accessories. They're perfect for the girl who is looking to be more fashionable and trendy.
The best part about this is that they don't have to be expensive! You can easily find these dresses at your local H&M, Target, or thrift store!
Related Post: 10 Best Perfumes for Teenage Girls
Sundress Accessories!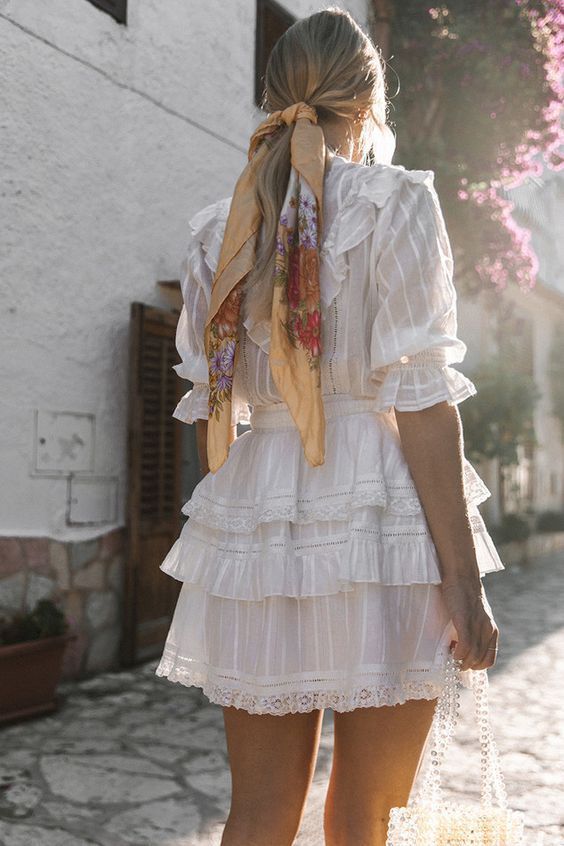 A simple yet super effective way to spice up any sundress is to add some accessories to our outfit.
It can be as simple as adding in a silk bandana or scarf to your hair! Take inspiration from the image above to get an idea.
It doesn't just have to be a bandana. You can add hats, jewelry, belts, and more!
The great thing about accessories is that the options to mix and match are endless. You can take a simple dress into something way more stylish!
Hopefully these 10 sundress outfit ideas for teenage girls have given you inspiration for your next sundress purchase!
If you have any comments, questions, or suggestions leave them down below. Thanks for reading!