Are you a teen girl looking for your next prom dress and need some help? Here are 50 beautiful prom dress ideas for 2023!
From simple and slick maxi's, to elegant ballgowns, and intricate designs, you'll be sure to find one that matches the look you're going for.
Plus, we've included some dress ideas that will help you match with your date for prom, while looking spectacular!
Want more prom ideas? Check out some of our favorite posts:
Let's dive in!
Best Prom Dress Ideas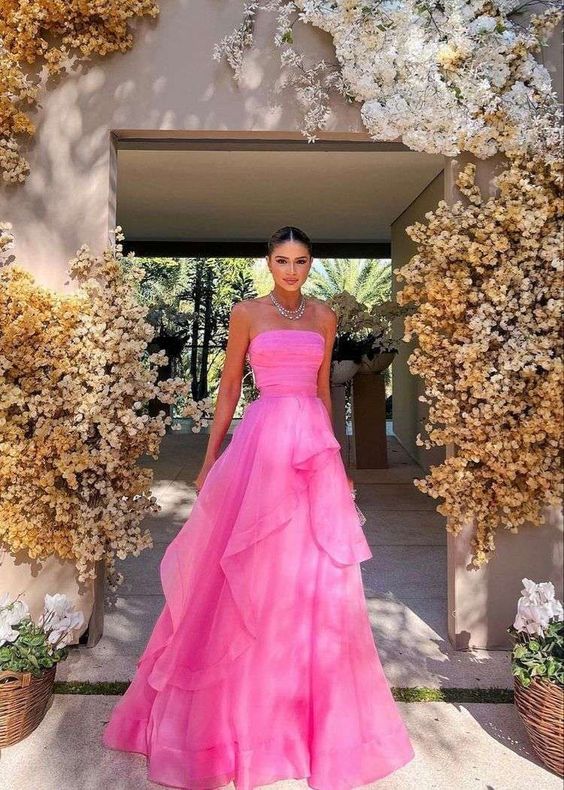 It's a Barbie world, and you're a Barbie girl.
At least you will be in this stunning pink maxi dress for prom! This is definitely one of our favorite prom dress ideas.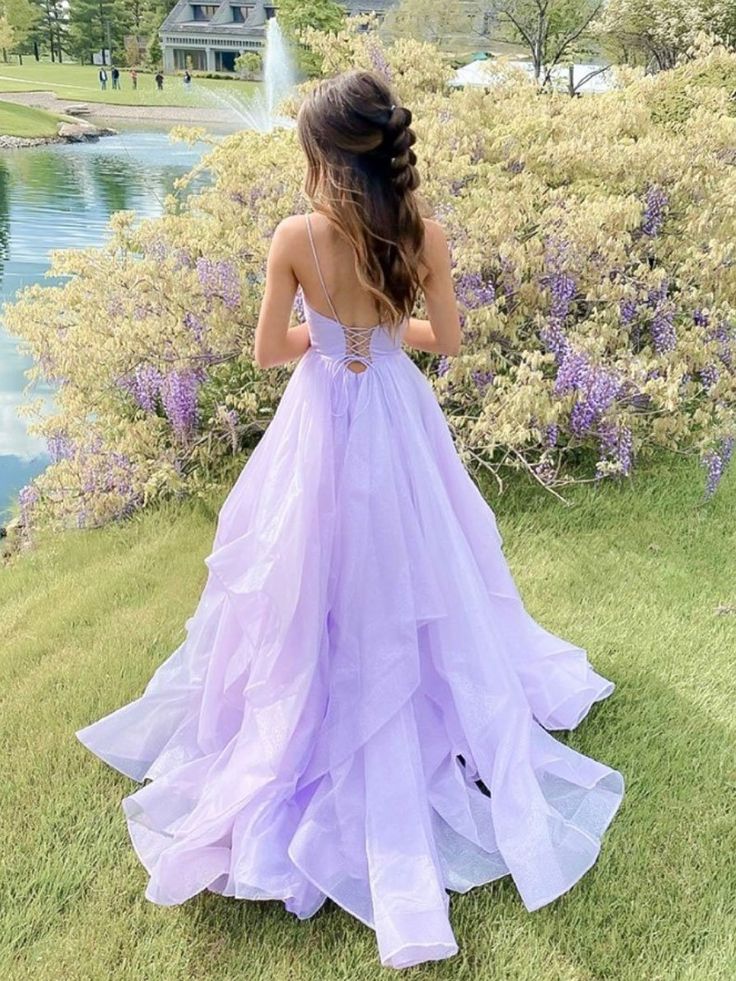 We love a lavender moment, especially in Spring when all the flowers are in bloom.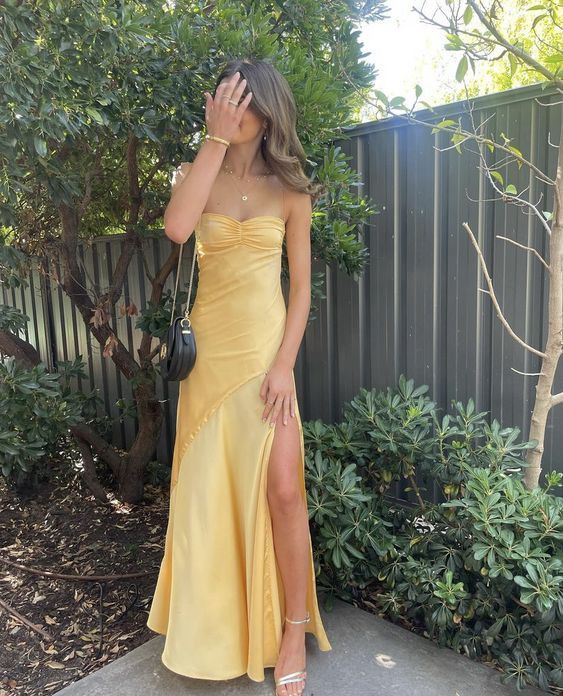 This cute yellow strapless maxi is the perfect prom dress idea for a girl who just wants to look simple and cute.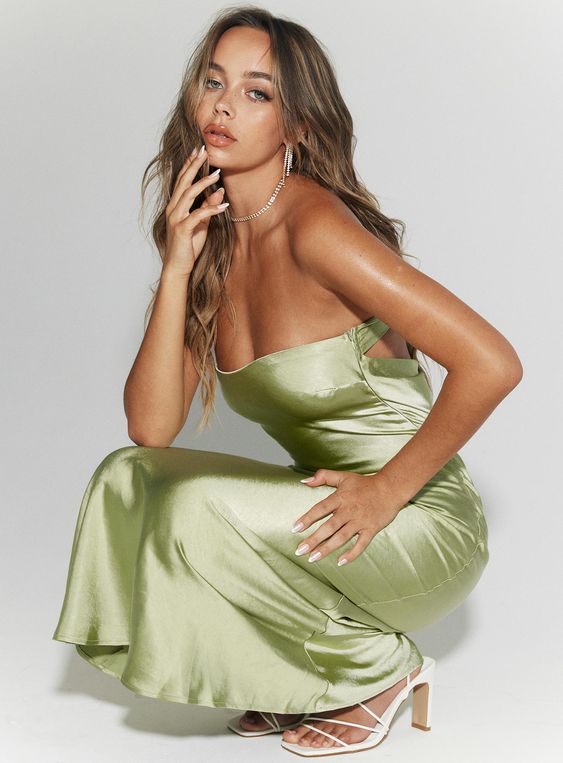 If you aren't on the green train already, what are you doing?
This dress is truly perfect for high school prom.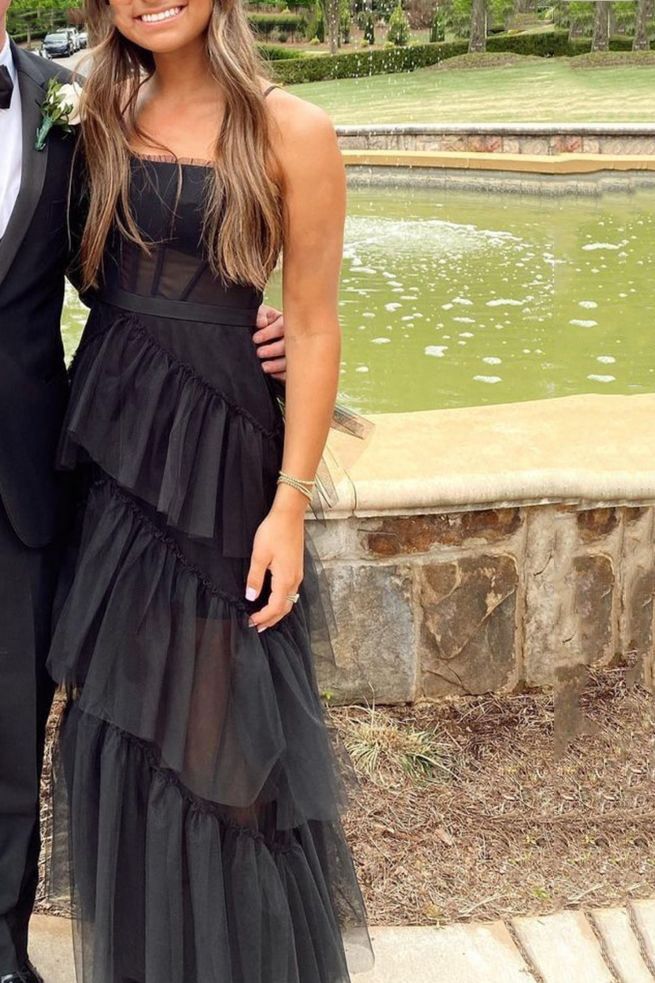 If you're looking for the perfect black prom dress, then we've found it.
We can't stop obsessing over the elegant details of this dress.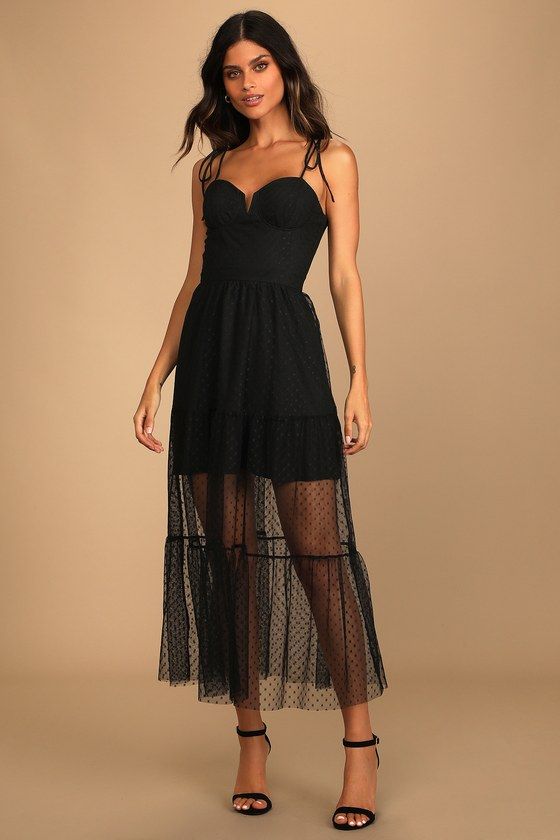 2023 is all about tulle, midi dresses, and patterns, and this black prom dress checks all of those boxes.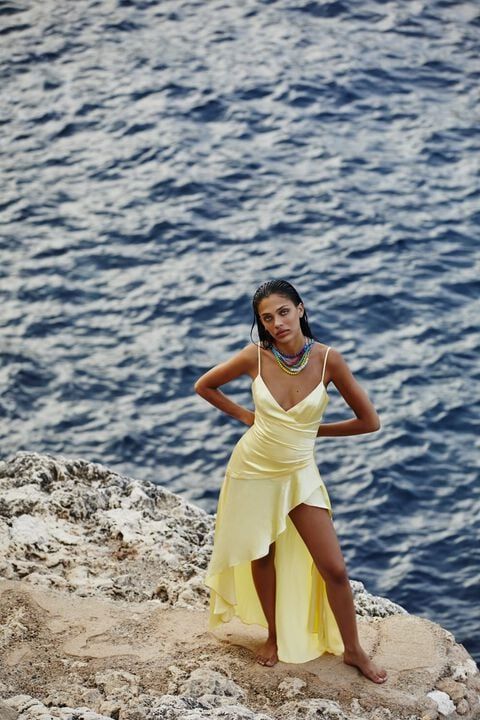 We can't take our eyes off of this gorgeous yellow satin asymmetric dress. It's picture perfect!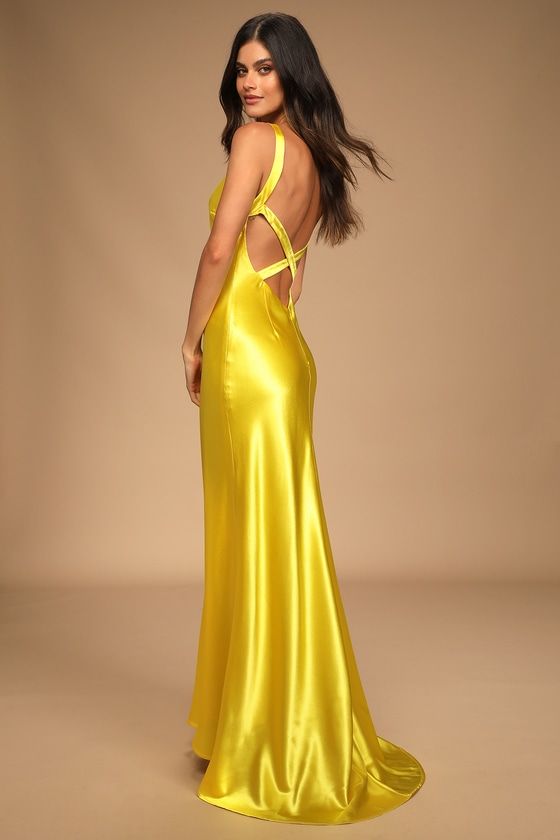 For all of the "How to Lose a Guy in 10 Days" fans, you'll love this almost identical iconic yellow dress for prom.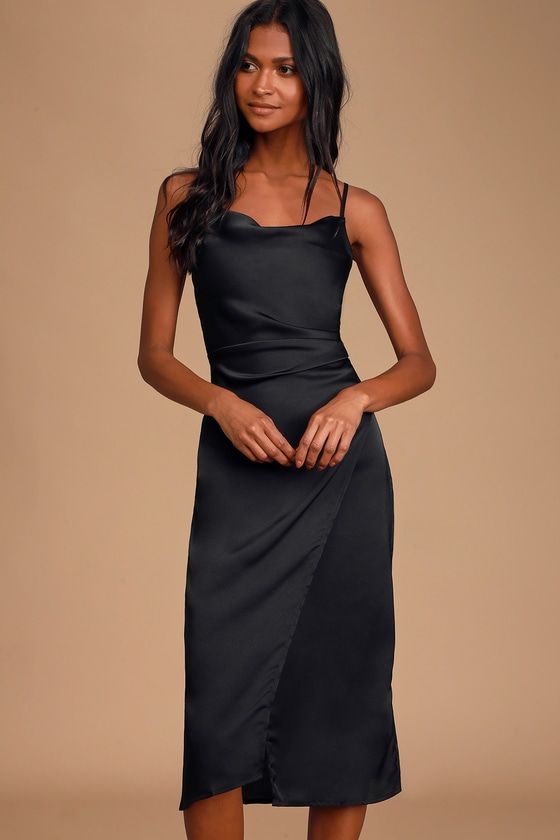 You can't go wrong with a simple black satin midi for prom, especially as a Freshman trying to play it cool.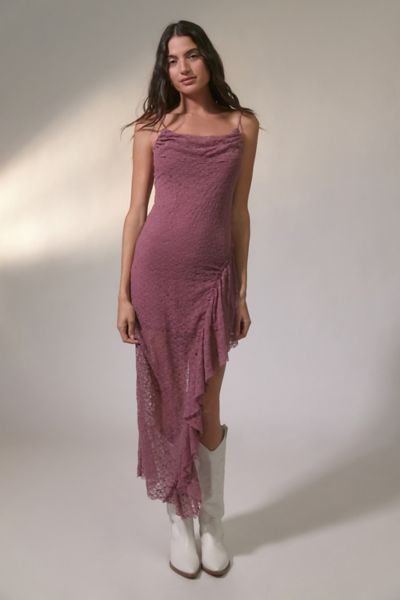 Asymmetric dresses have become one of the biggest trends for dresses in 2023, and this one was practically made for your prom.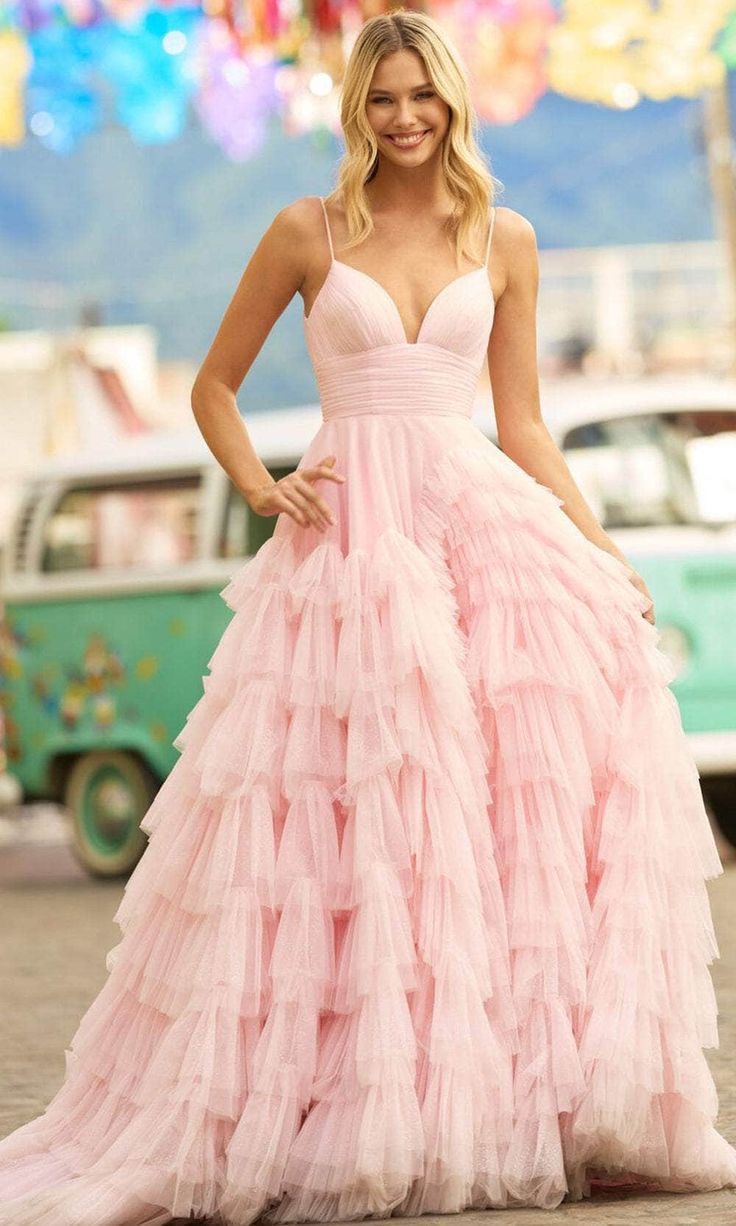 Sherri Hill is the go-to designer for all prom dresses, so trust us when we say this dress is a must!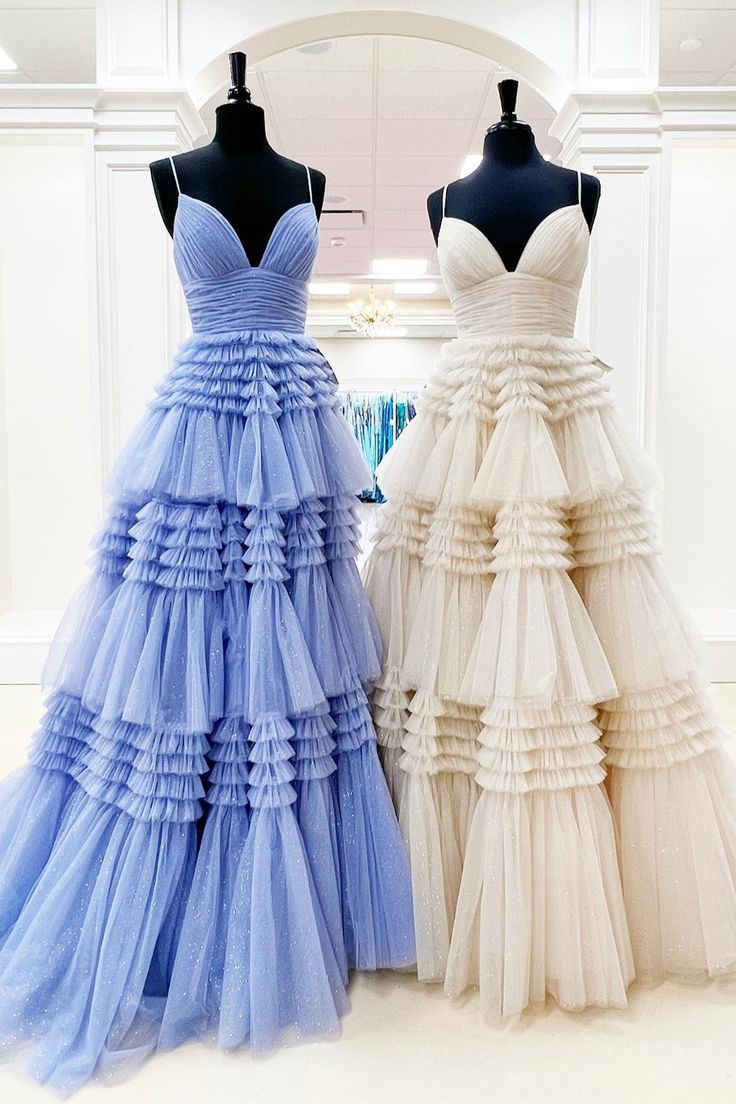 This prom dress inspiration might be true Pinterest goals, especially if you rock this with your bff.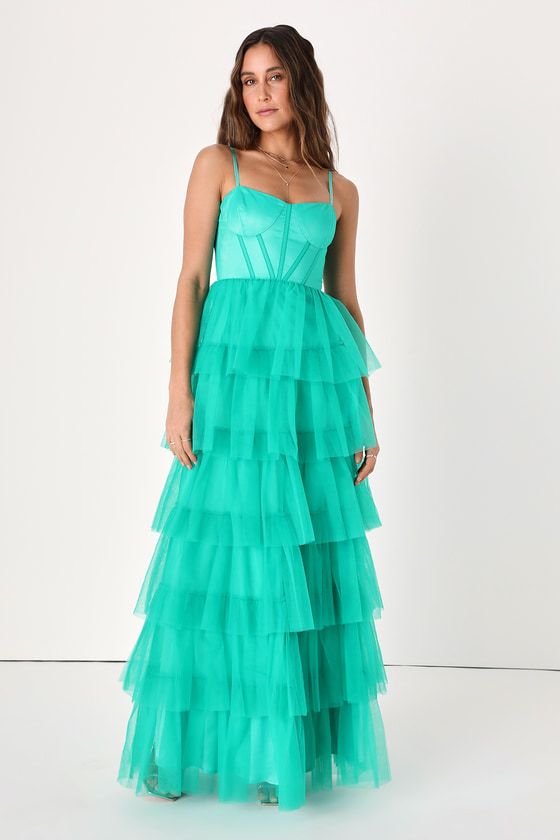 Nothing says statement dress more than a teal maxi dress made for the girl who wants to have fun.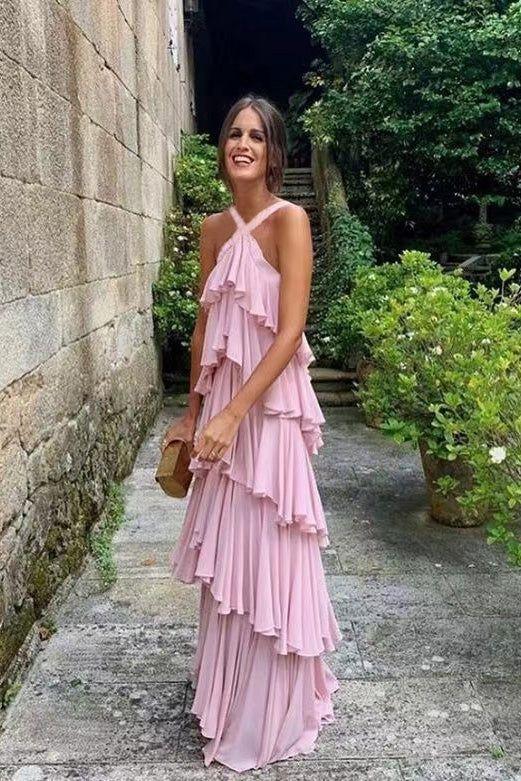 This tiered pink halter dress might just be one of our new favorite prom dress ideas for high school.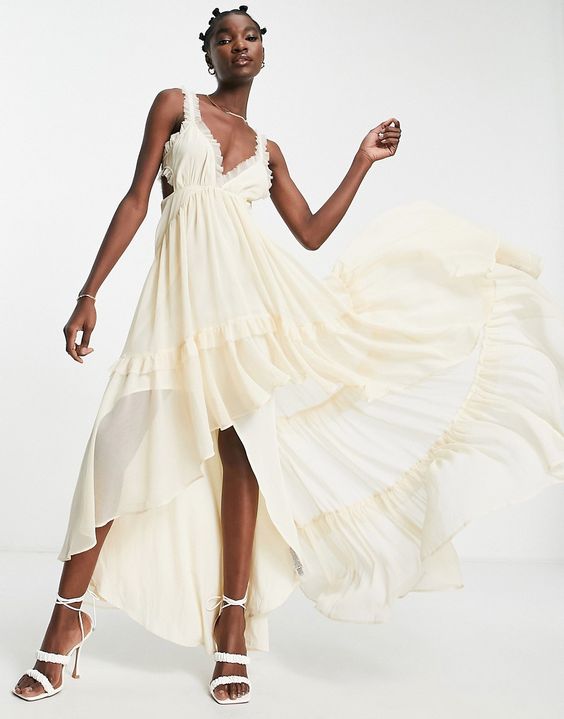 Asos is always a great go-to for prom dress inspiration and we absolutely love this cream waterfall one.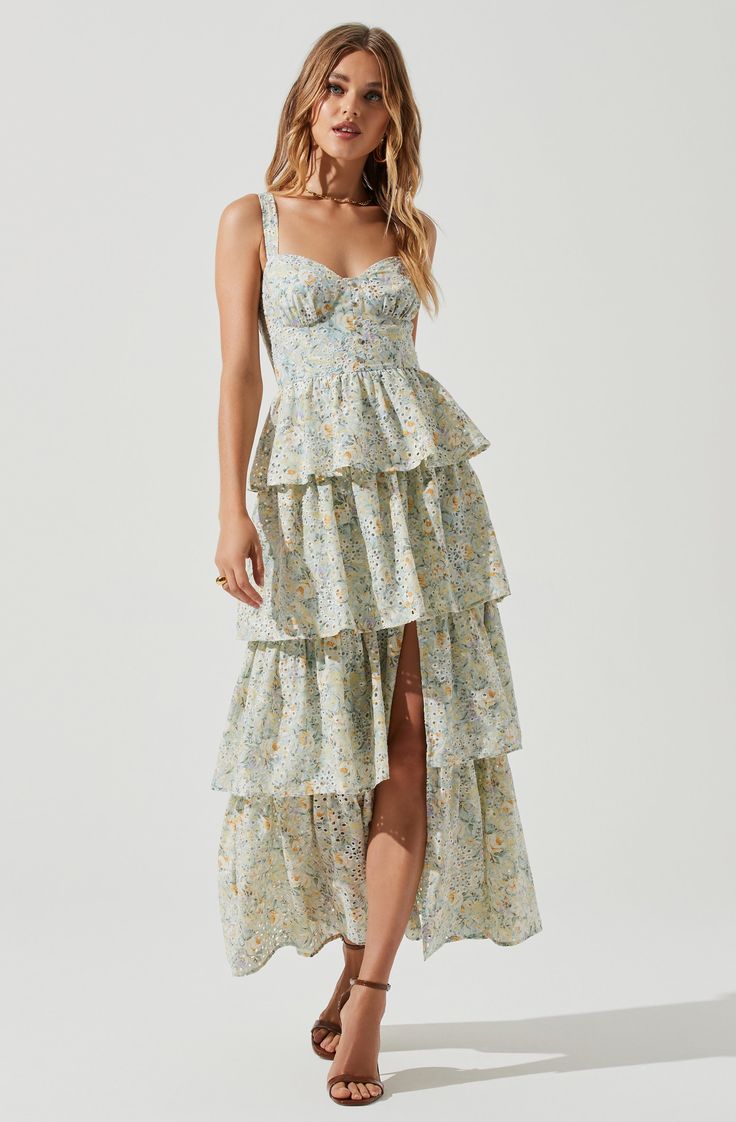 Talk about a Spring dream. We're obsessed with this floral tiered maxi as a prom dress idea.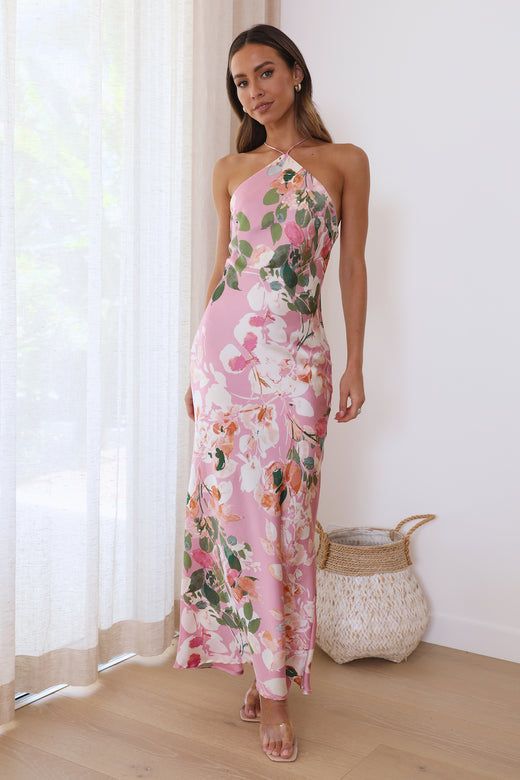 If you're looking for a simple, classy, yet unique dress for prom, then you'll want this one.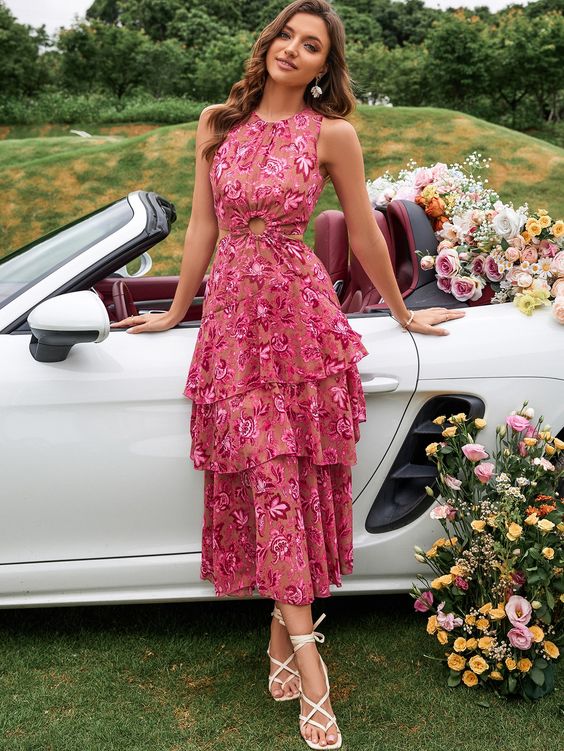 In this dress, it's all about the details, and for less than $30, you can't go wrong.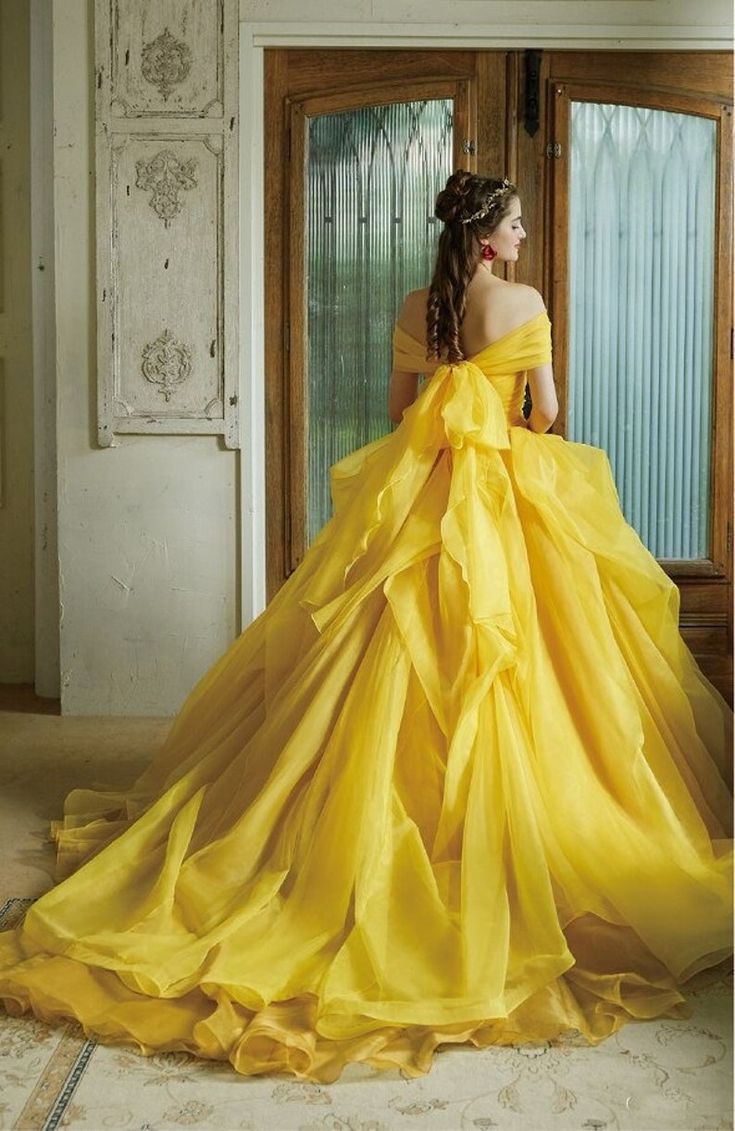 Feel like the belle of the ball at prom with this yellow maxi dress fit for a princess.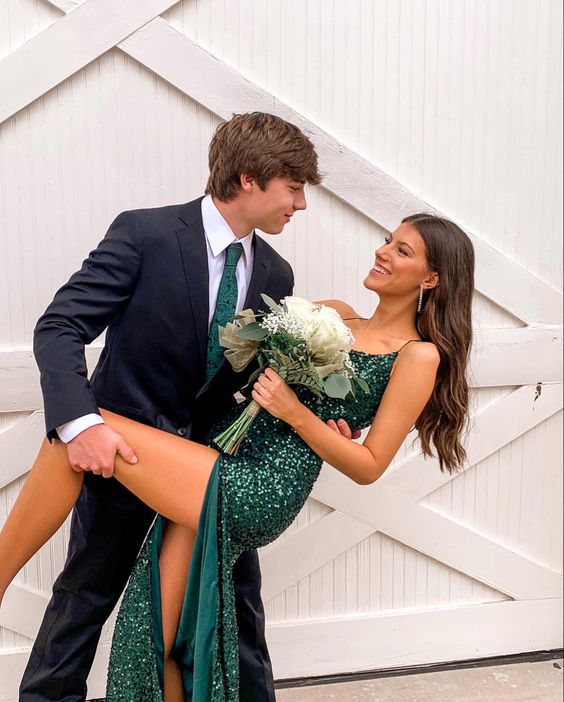 This emerald green sparkly dress has to be one of our new favorite prom dress ideas for 2023.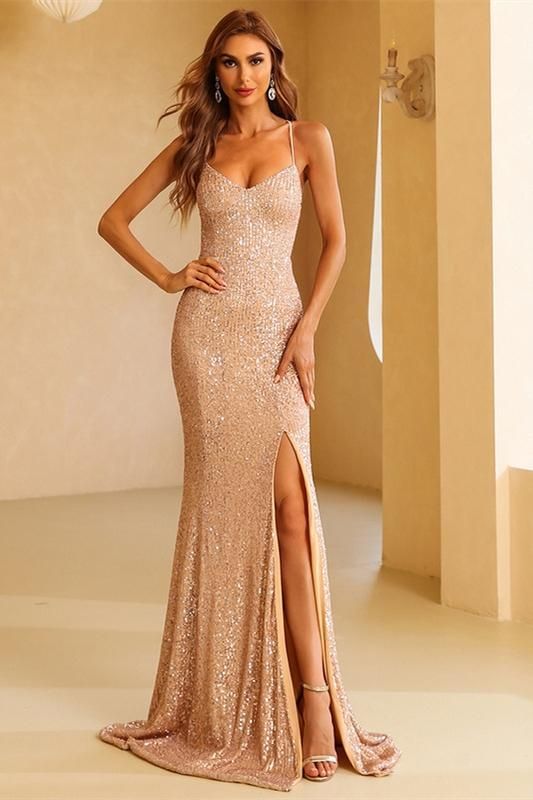 One of the most flattering maxi dresses you can get for prom is a mermaid cut with sequin detailing.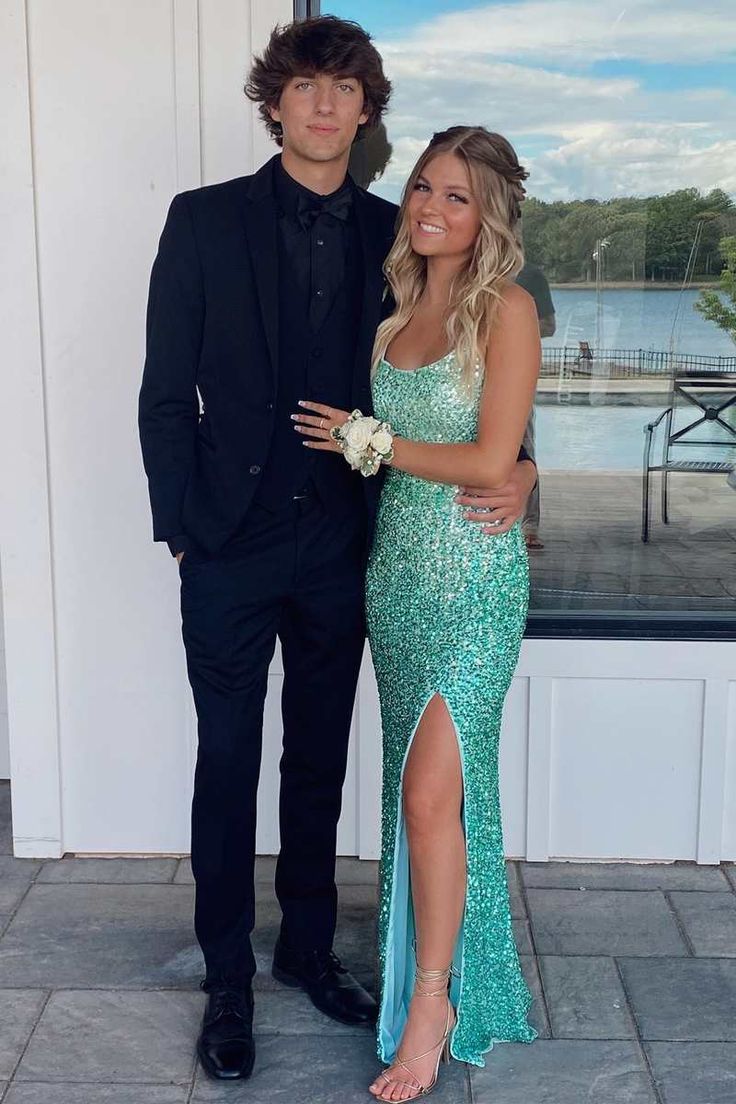 For all the ocean and beach lovers, this glittery turquoise maxi was made just for you.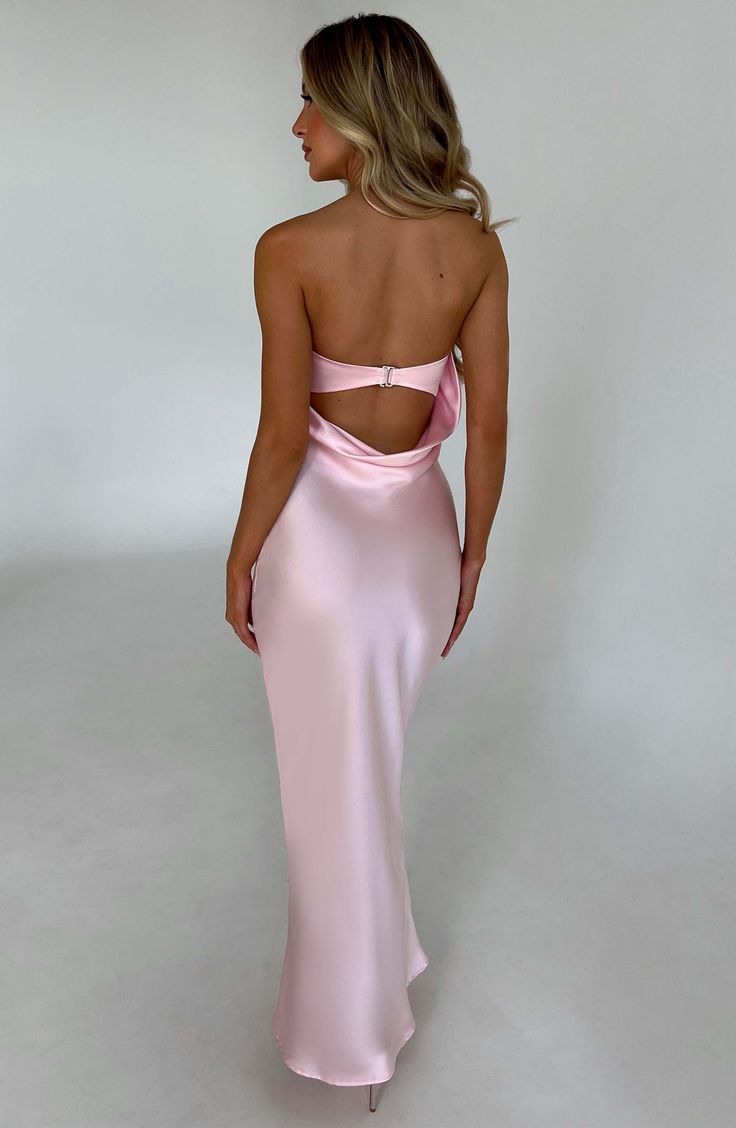 This pink satin maxi is the definition of simple, yet beautiful.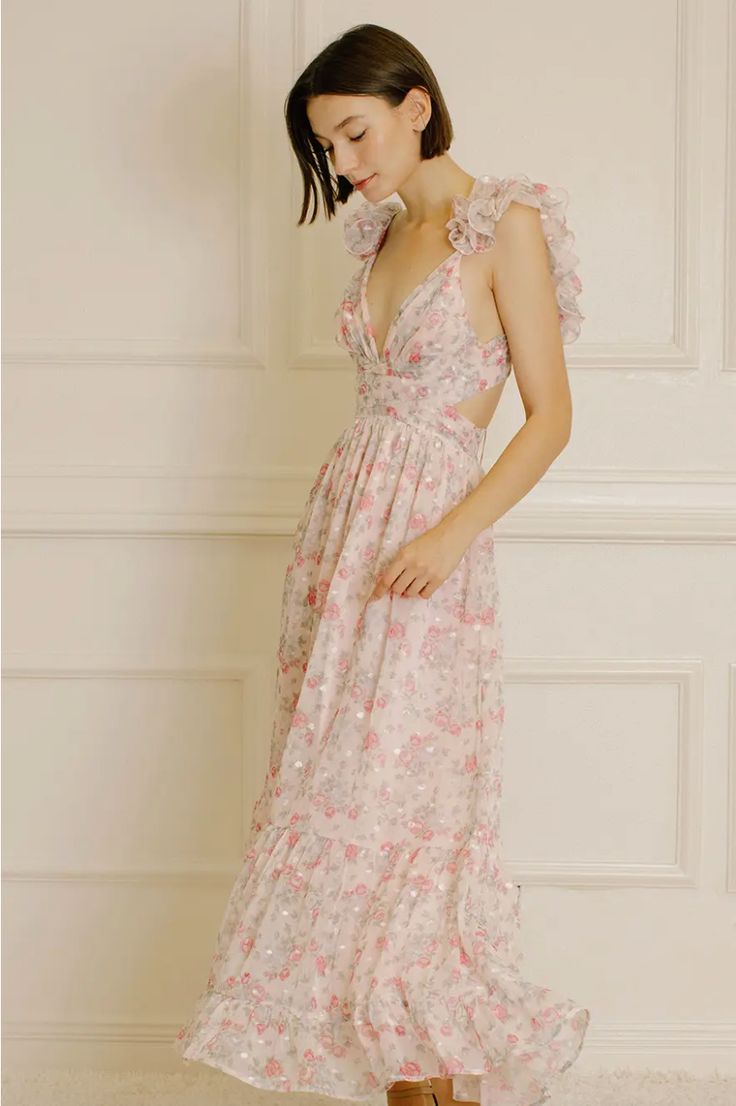 An embroidered maxi has all the detailing you need for the perfect prom outfit.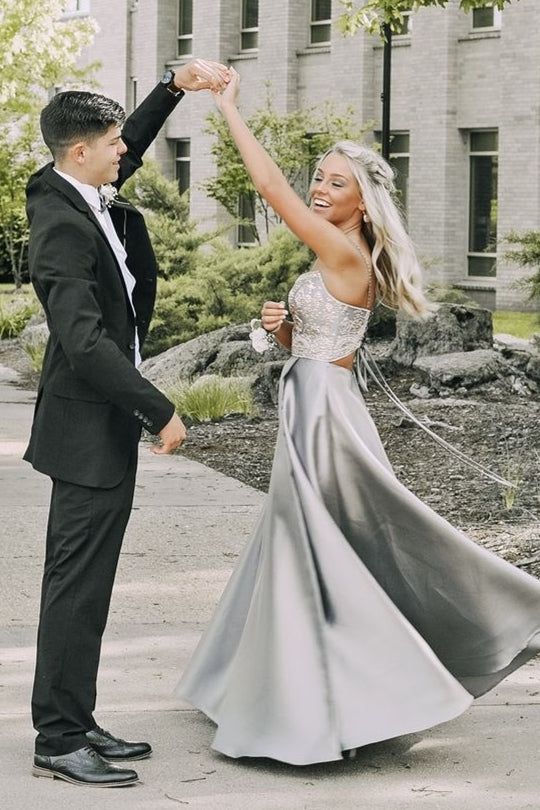 For the girl looking for a dress with a little less color, we've found the one for you.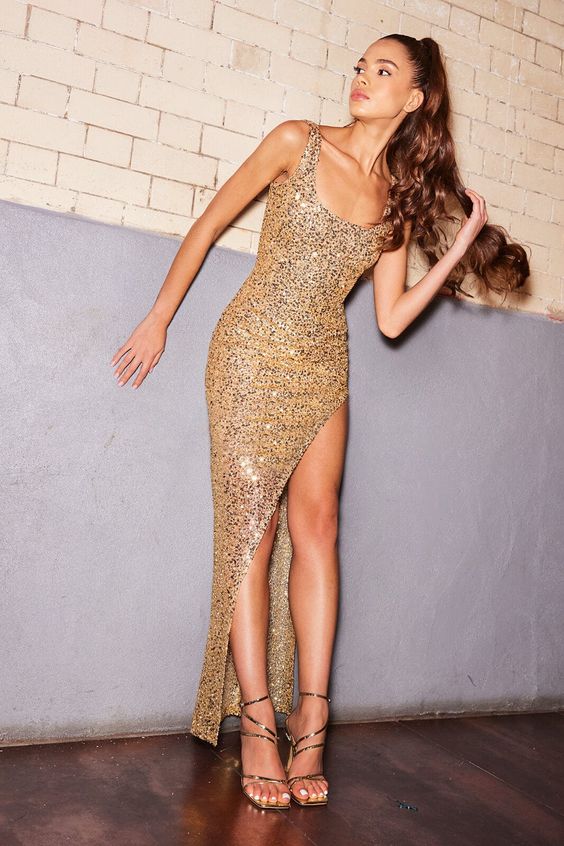 Look like the gold trophy everyone wants with this stunning gold prom dress we can't stop obsessing over.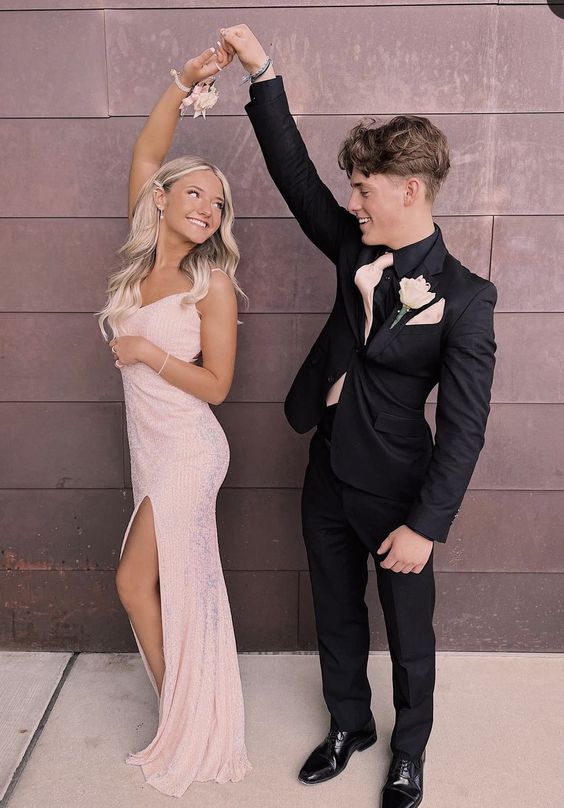 Show off a little bit of leg at prom with this cute and sexy baby pink slit dress.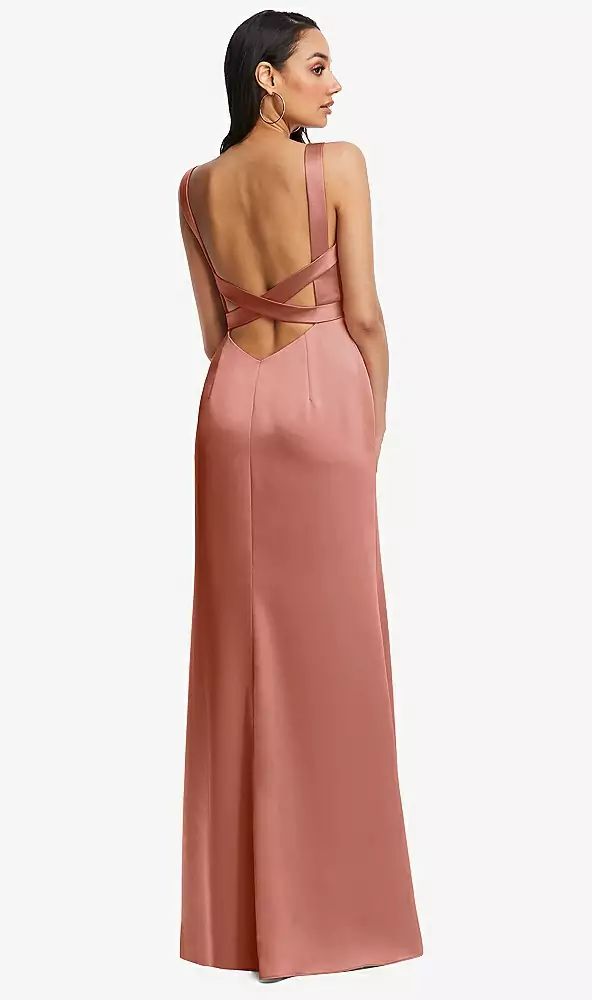 We cannot stop obsessing over how perfect this blue cross back dress is for high school prom.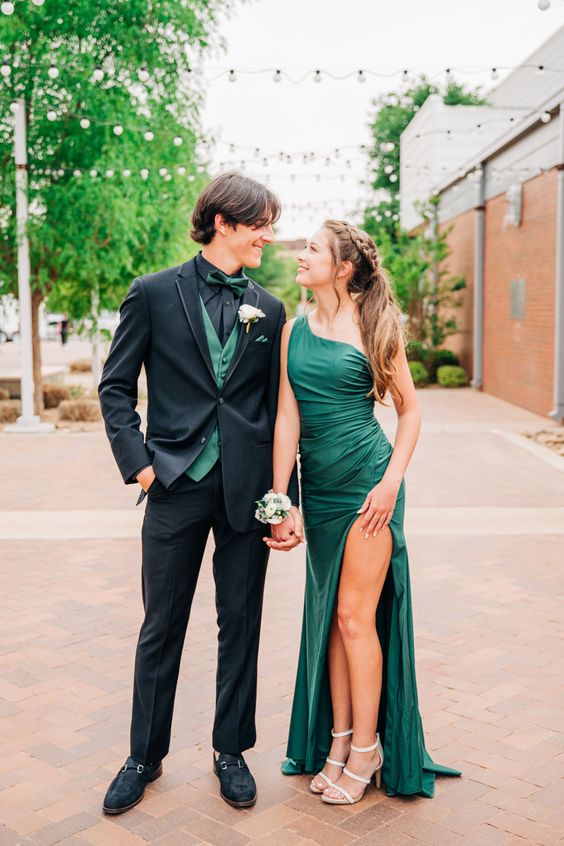 The detailing in this emerald green one shoulder dress is true Pinterest perfection.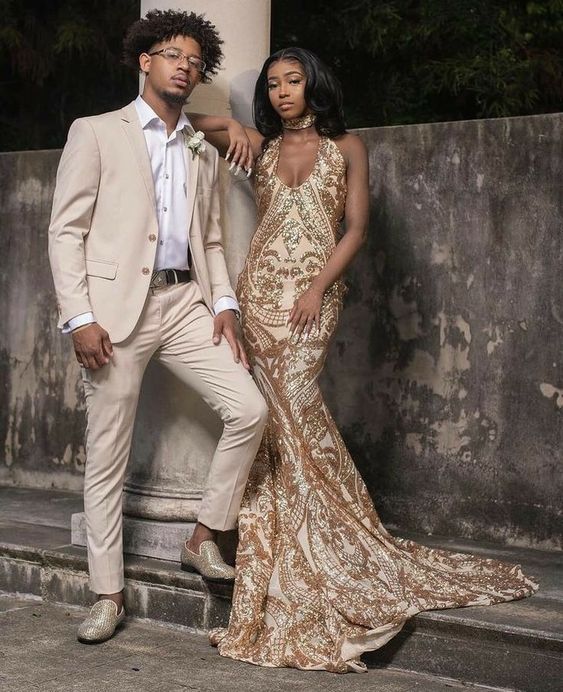 This gold sequin maxi feels like a true renaissance masterpiece fit for any future prom queen.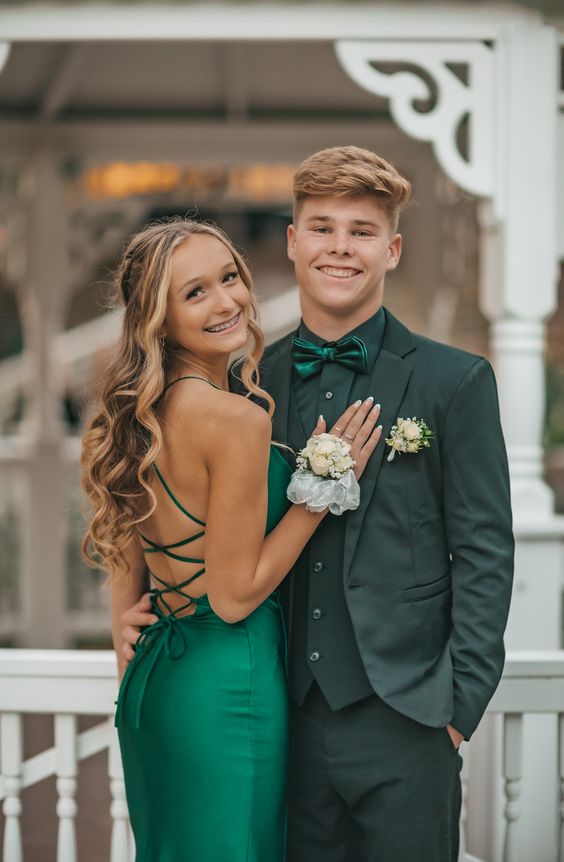 You cannot tell us this tie back dress isn't the most stunning dress you've seen for a Freshman prom outfit.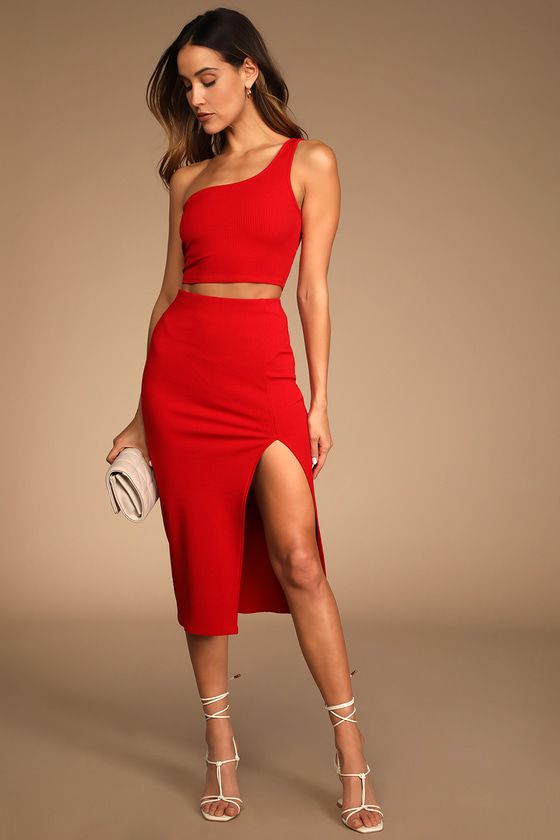 If you're wondering what to wear to prom, stop scrolling and order this two piece red set ASAP.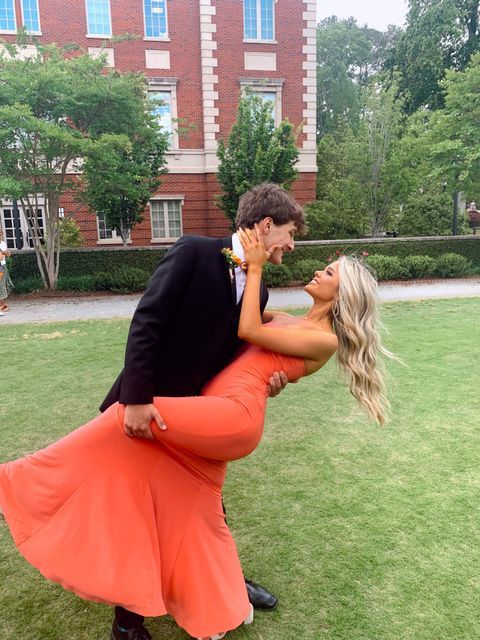 You can't go wrong with a bright and vibrant orange maxi dress as your prom outfit.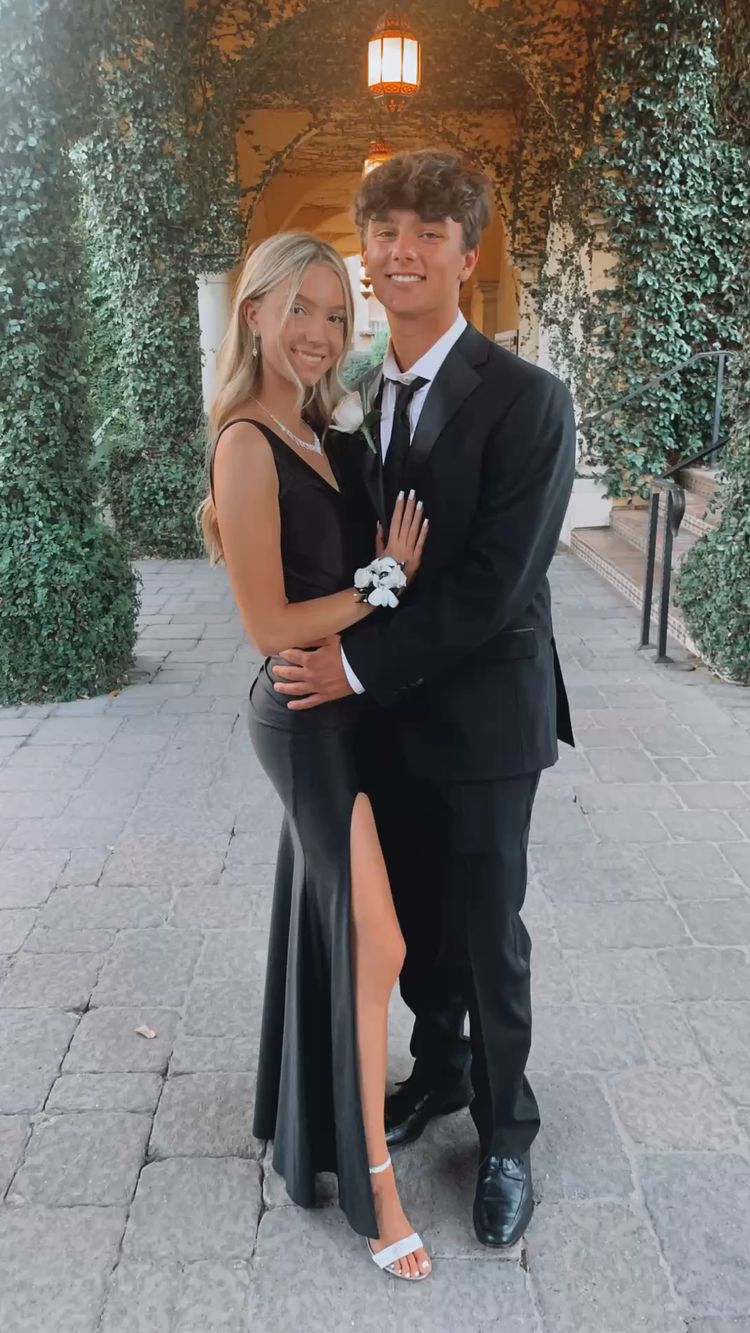 A black slit dress is an instant hit for any high school prom in 2023.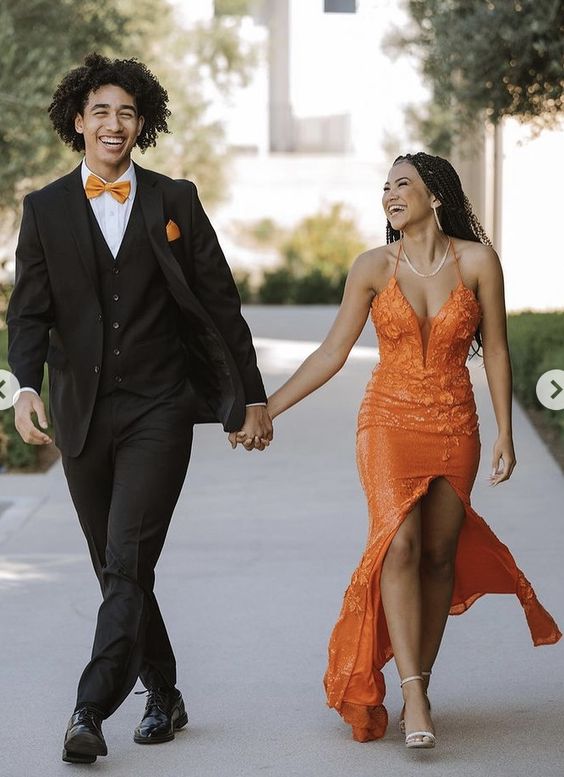 We're loving the details on this orange prom dress idea, especially the lace.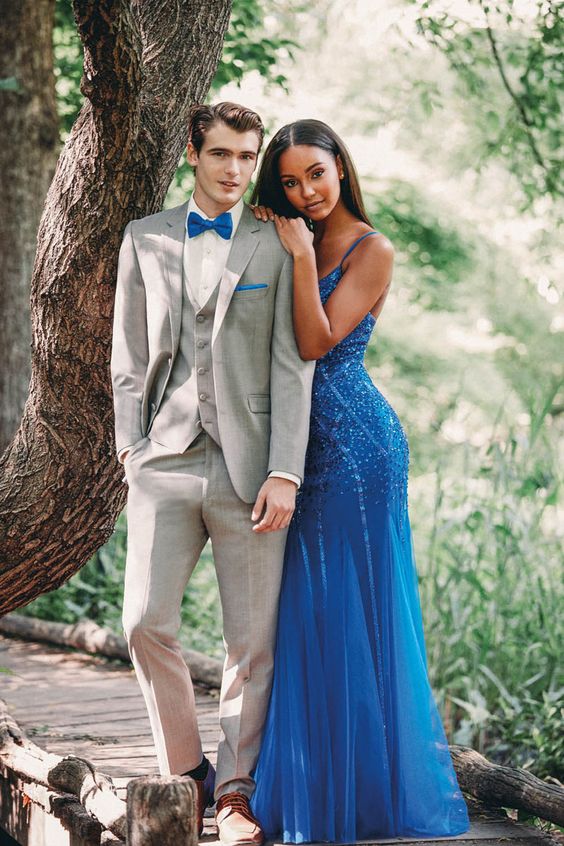 Electric blue has been such a trendy color in 2023, so what better dress to get than this?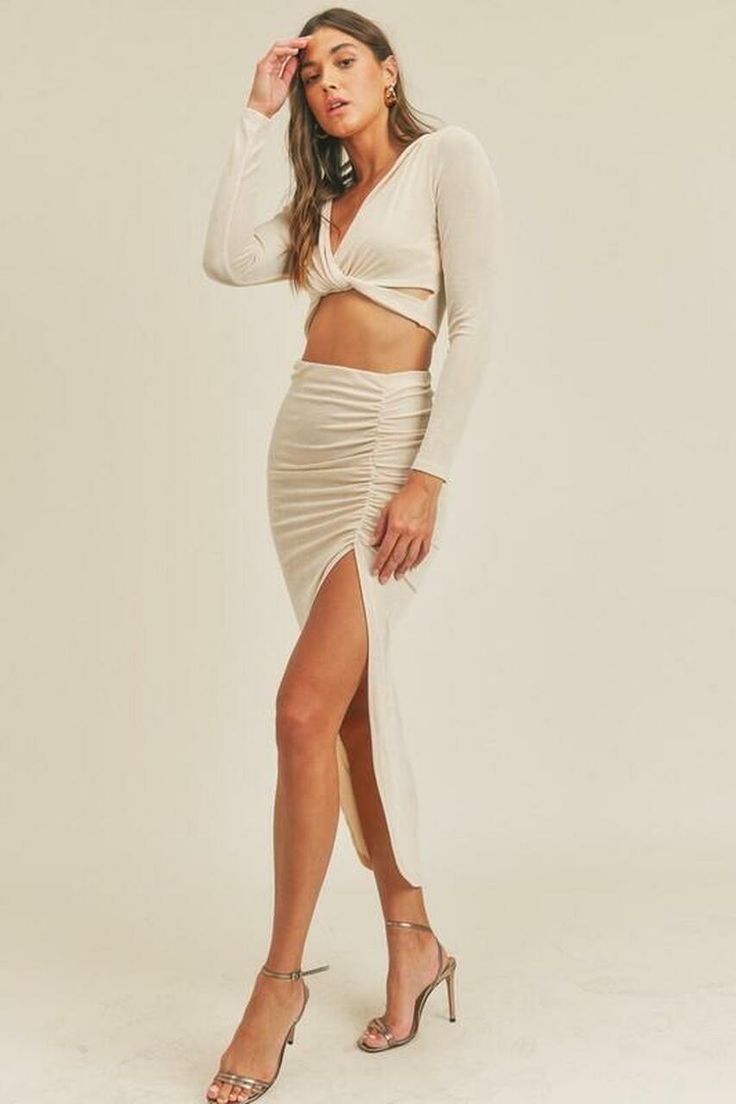 If you're looking for a more subtle, yet still gorgeous, prom dress inspiration, we've found the perfect set for you.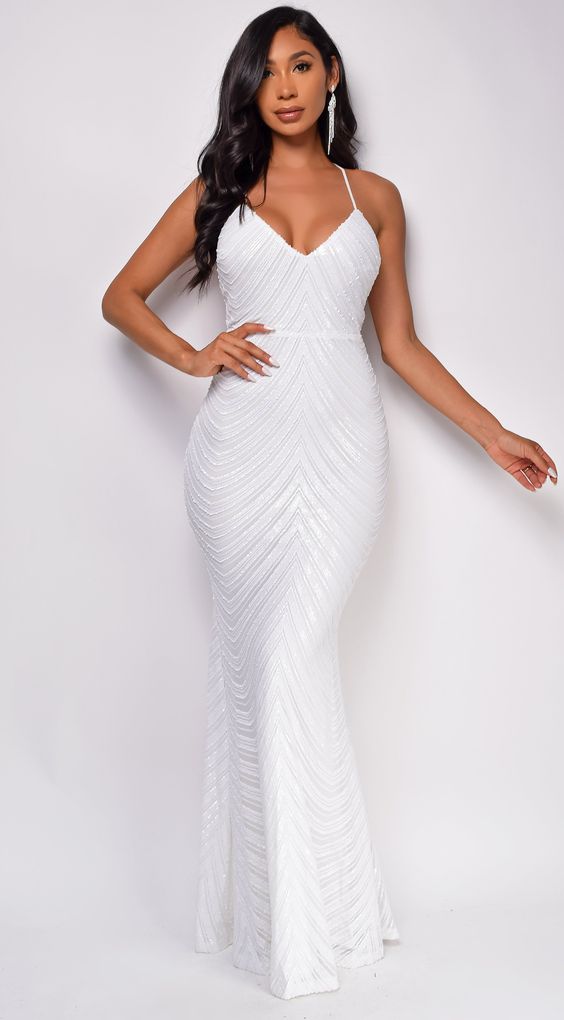 Steal the show with a white glitter maxi dress that will shine all night long.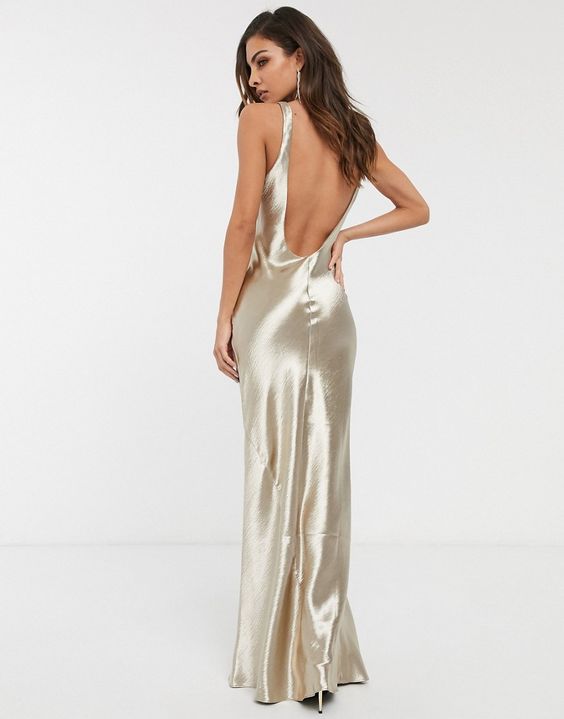 Want something easy to throw on and comfortable all night long?
This $100 dress has your name written all over.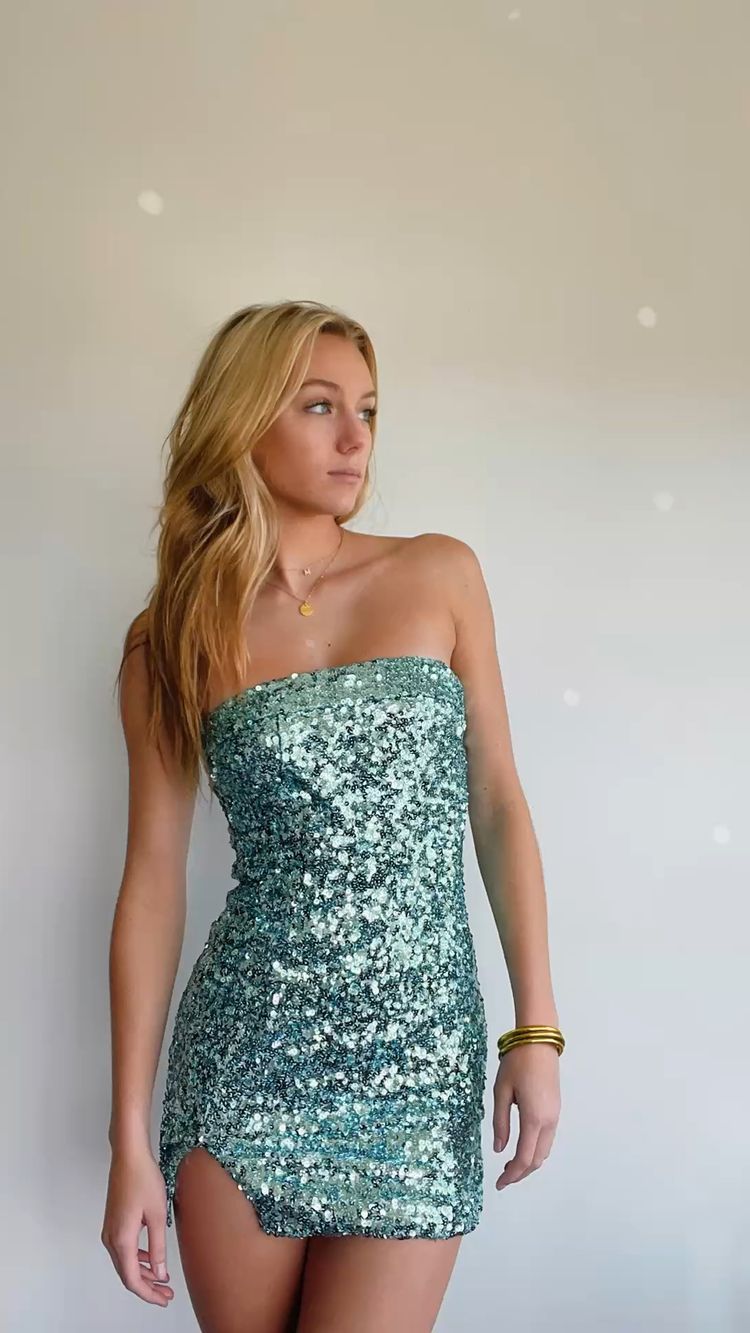 Not a fan of long prom dresses? No worries!
This short sequin dress is stunning and perfect for any high school prom. This is one of our favorite prom dress ideas that will have everyone's eyes on you.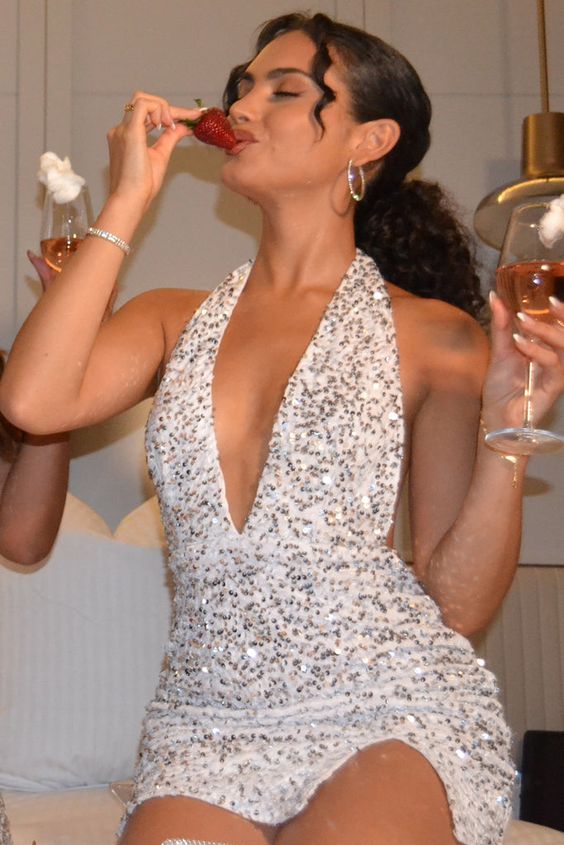 If you love the idea of a white sequin dress but want it in a mini version, we've found the one for you.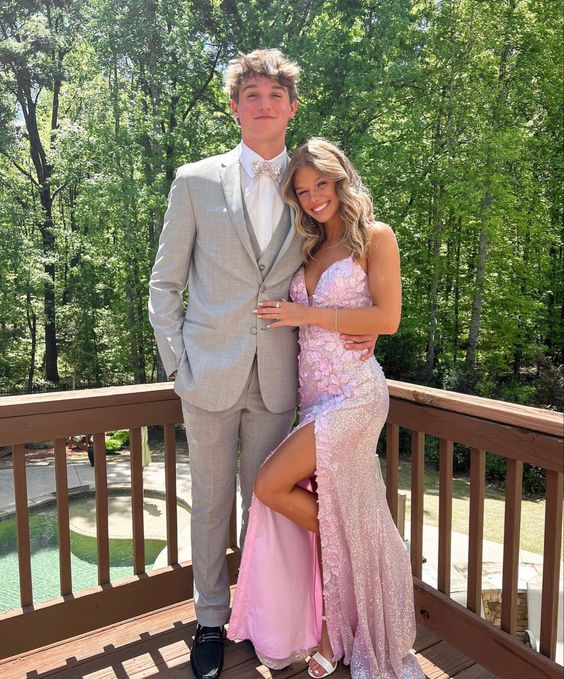 Pink, embroidered, and it has a slit. This dress is truly the triple threat for prom.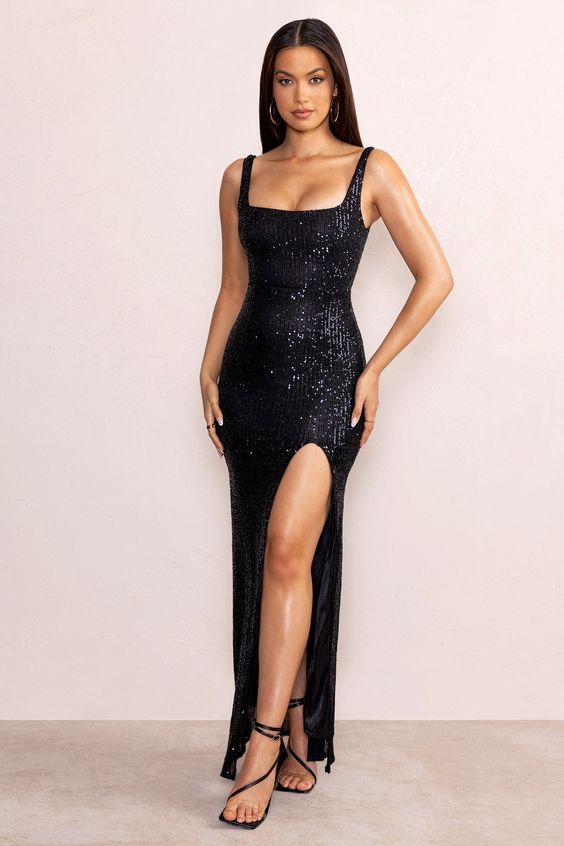 For all those ladies who want a black dress that isn't boring, you'll love this sequin maxi for your next prom.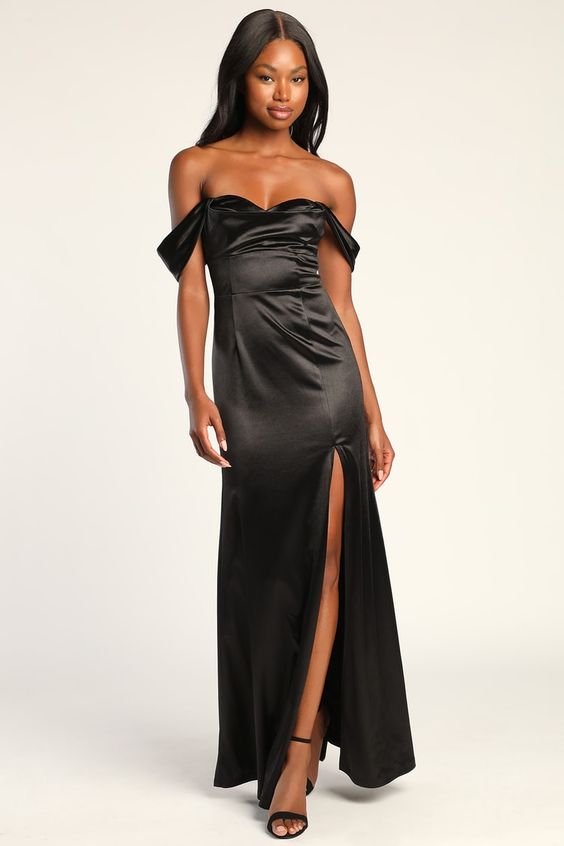 We're suckers for a stunning off-the-shoulder maxi, especially in electric blue.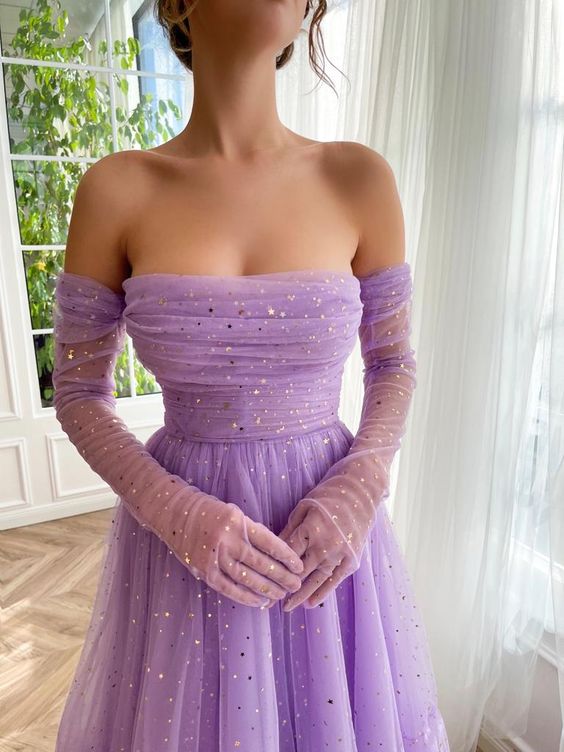 This lavender princess inspired maxi dress is what prom dreams are made of.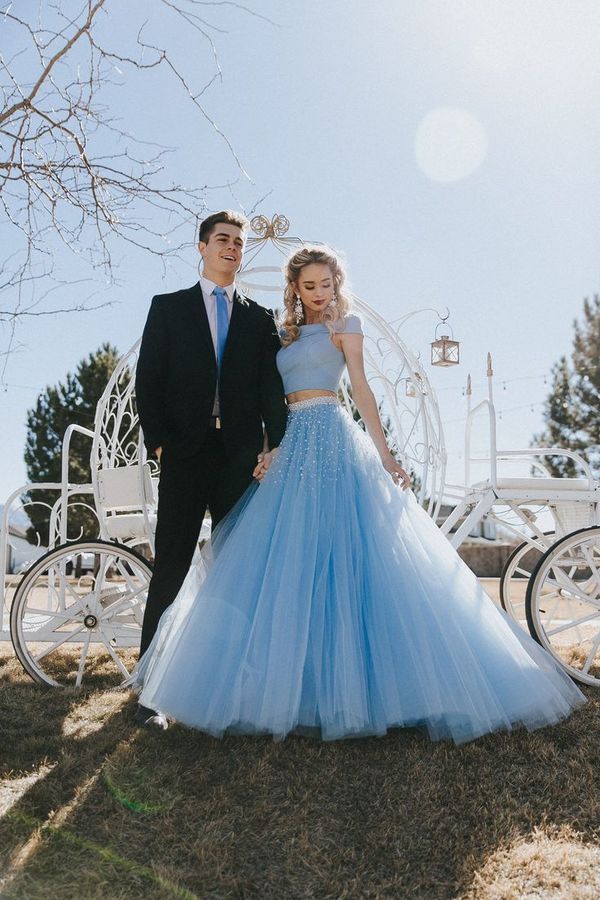 You can't go wrong with a two piece set for prom, especially when it's this gorgeous and has rhinestones.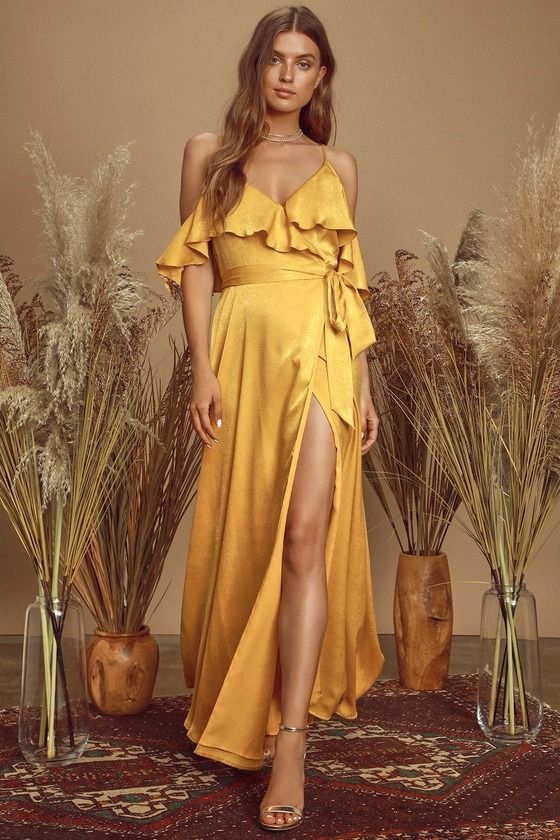 For a flattering dress with sleeves, we highly recommend this stunning silk wrap dress.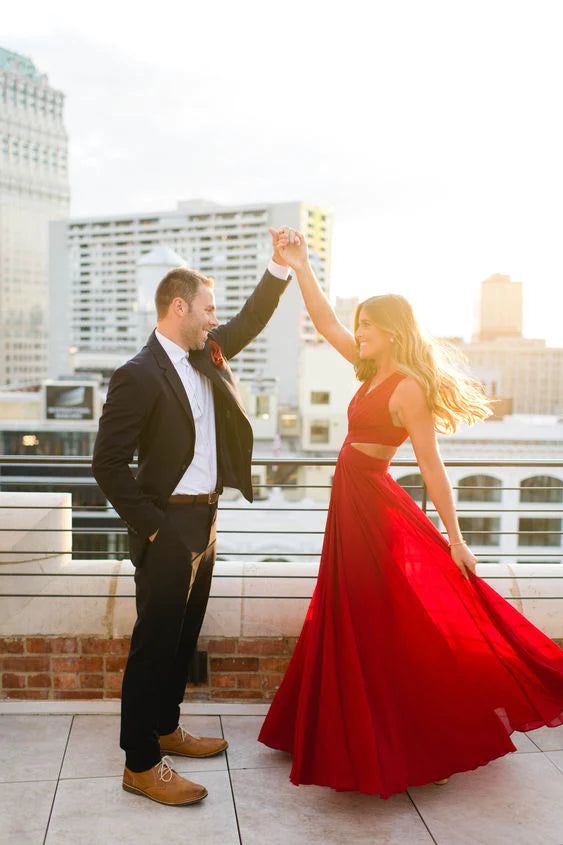 Your prom dress inspiration never looked better than when this dress landed on your screen.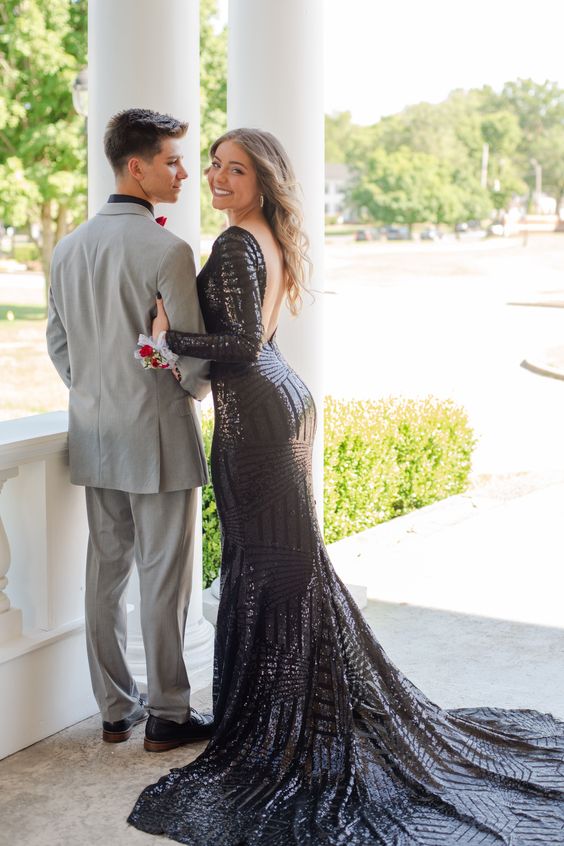 For all the ladies that are looking for a dress with long sleeves, you have to try this one!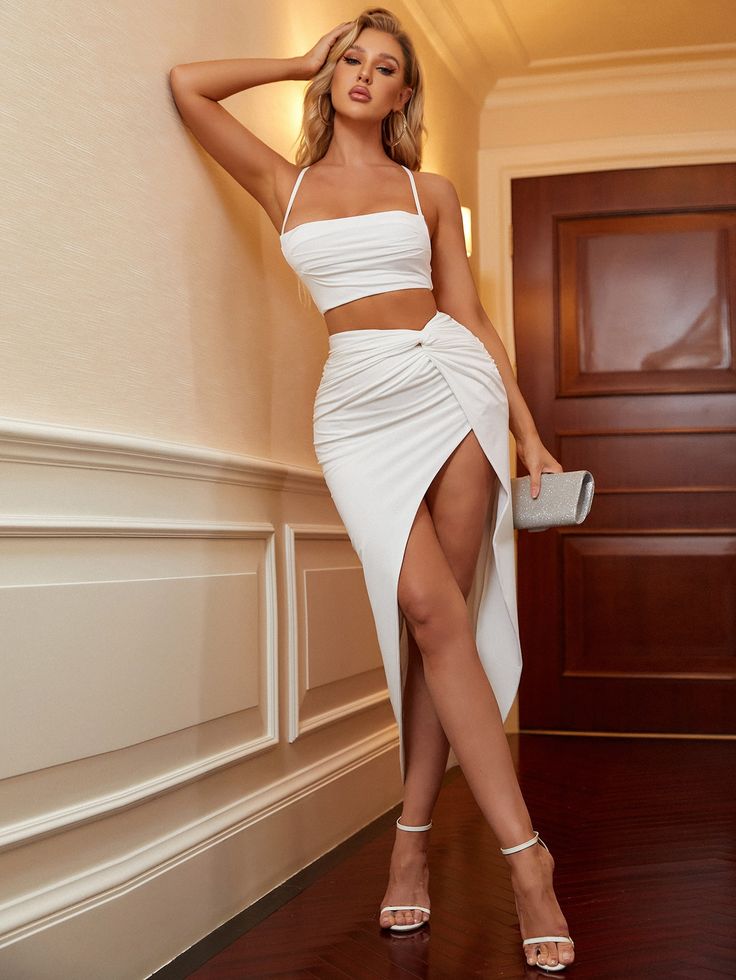 Stun the crowd with a simple, yet cute white two piece prom dress.
What Are Girls Wearing To Prom in 2023?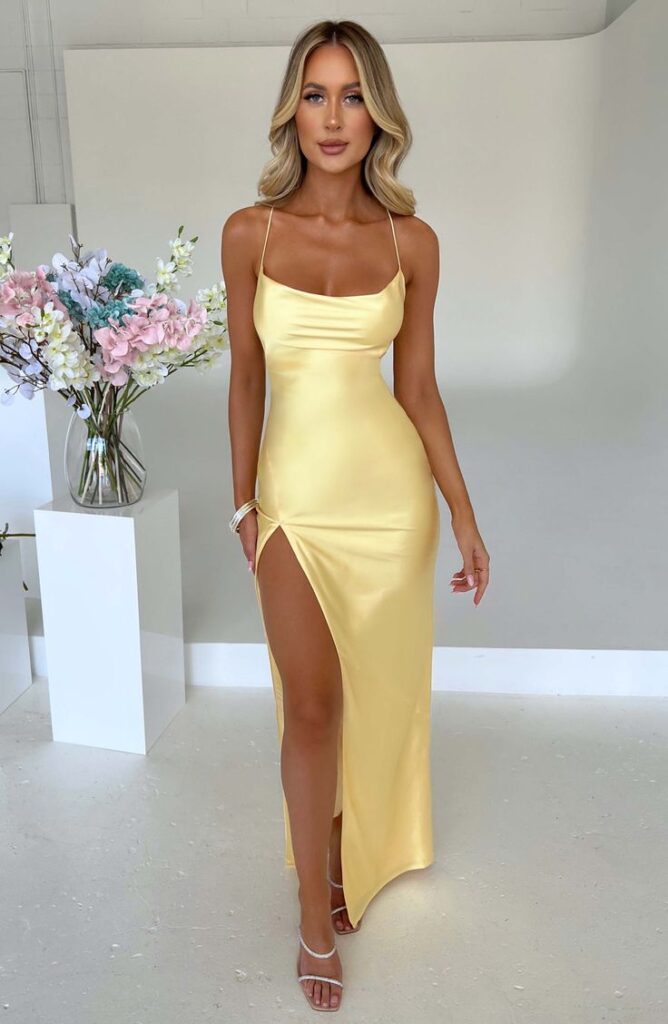 Tons of girls are wearing satin maxi dresses to prom in 2023. It's become the most popular prom dress for girls who want a simple and elegant look.
Other trending prom dress styles include:
Sparkles
Sequins
Beads
Glitter
Tiered Dresses
They also do their hair, makeup, wear heels, and accessorize with jewelry.
Of course, you should dress in whatever style you feel best and beautiful in.
How Should I Dress For Prom?
Formal attire is typically worn for prom. For girls, this includes dresses such as:
Evening Gowns
Ball Gowns
Cocktail Dresses
A-line Dresses
Long Strapless Dresses
Again, as long as you feel beautiful, you can wear whatever dress you'd like!
What are the Most Popular Colors for a Prom Dress in 2023?
The most popular colors for a prom dress are red, black, white, and blue.
Red is the most popular color because it stands out and is a sign of attraction, while blue is the second most picked color because of its elegance.
Wrapping Up
Hopefully you've found your favorite prom dress ideas in this list! Which one are you going with?
Good luck and have a ton of fun at prom!
If you have any comments, questions, or suggestions leave them down below. Thanks for reading!