Looking for a beautifully long hairstyle to rock at graduation this year? Here are the 25 best graduation hairstyles for long hair in 2023!
From the elegant slick back hairstyle, to the more dazzling and unique ponytail hairstyles, you'll be sure to find one that matches your style.
Plus, we've included some classic and simple hairstyles for the ones who prefer a more understated look.
Want more graduation ideas? Check out these posts:
Let's dive in!
Best Graduation Hairstyles for Long Hair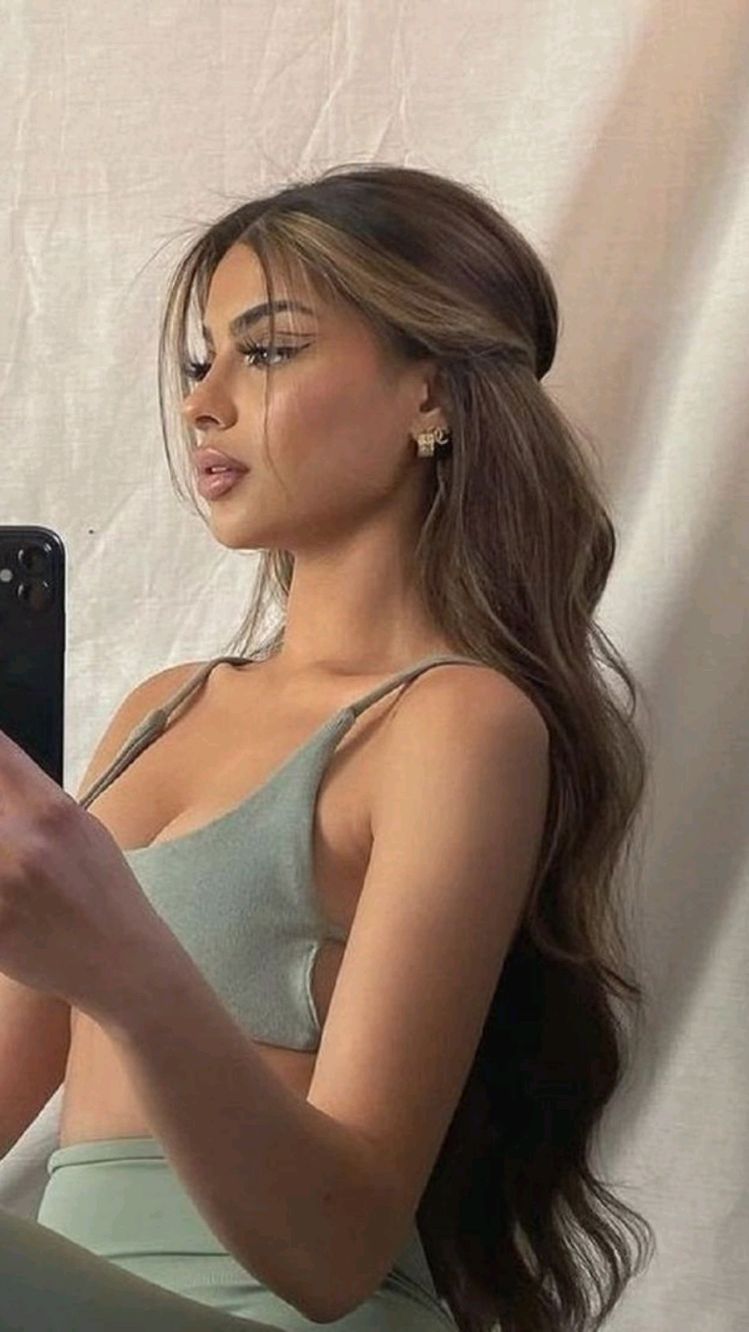 We'll never get over how gorgeous this graduation hairstyle is for long hair.
And the best part is that it only takes a few minutes to make.
Just add large soft waves to your hair, pin back your front section, and a bit of hairspray to keep it looking chic all day long.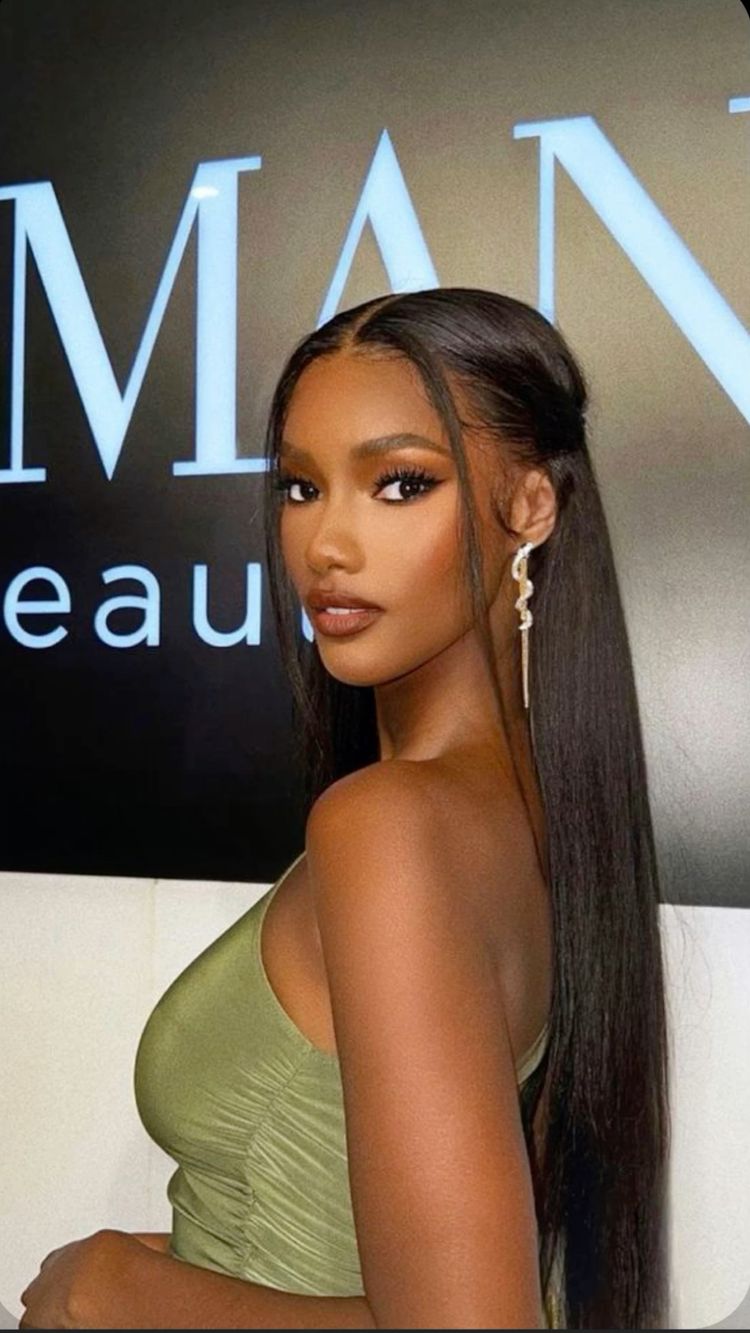 If you love the look of the pinned back hairstyle but prefer straight hair, this hairstyle is for you.
Whether you have black hair or brunette hair, this stunning and simple hairstyle was practically made for those darker locks.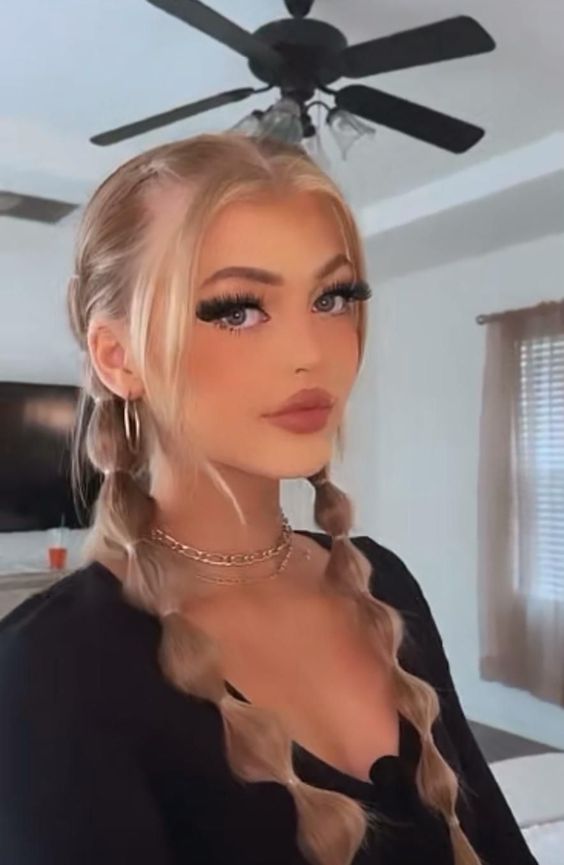 If you want a graduation hairstyle for long hair that's fun, unique, and will stand out from the crowd, you'll definitely want to rock the bubble braids.
Bubble braids are so fun and look amazing on girls with super long hair. Definitely one of our more fun graduation hairstyles for long hair.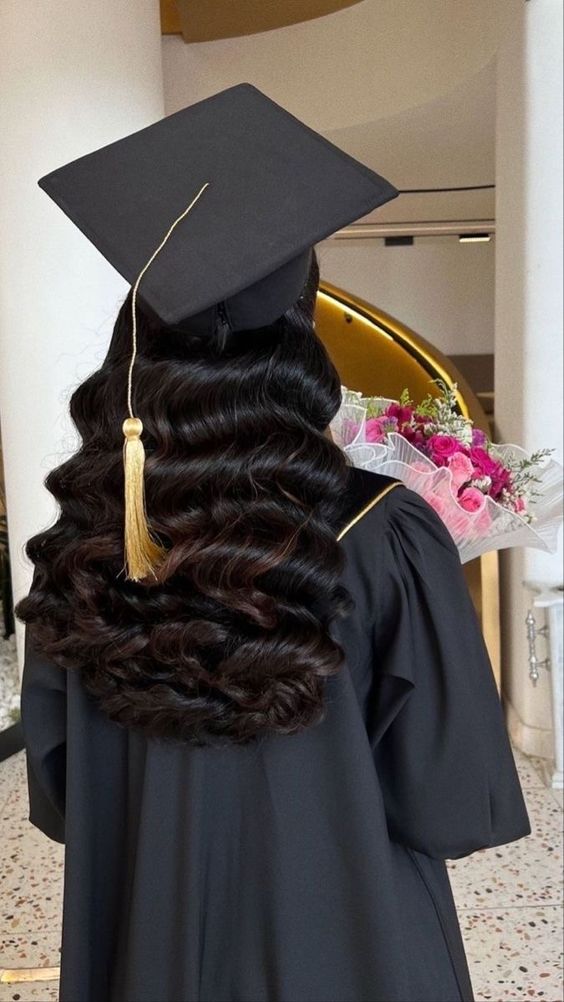 We're obsessed with these long glam waves as a graduation hairstyle for girls with black hair.
Everything from the volume to the waves itself makes this a truly show stopping hairstyle.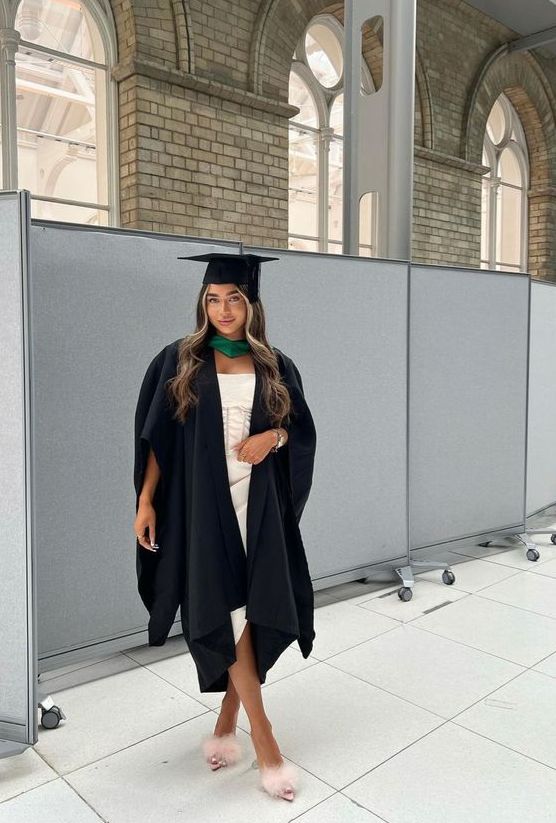 Soft waves are an easy, trusted, and simple go-to hairstyle for graduation that will never go out of style.
We're especially loving how the face-framing highlights bring life to the black graduation cap and robe.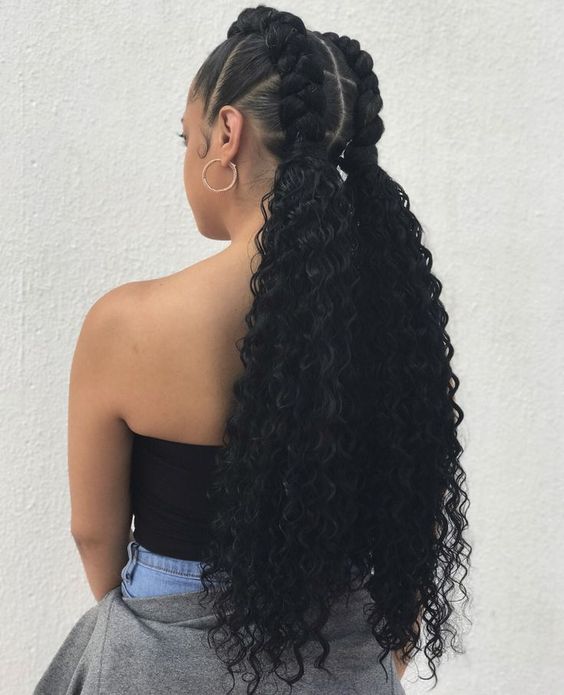 For the girls with extra textured and kinky hair, we have the perfect hairstyle for you.
The braided low ponytails help keep your graduation cap in place while still showing off those gorgeous natural curls.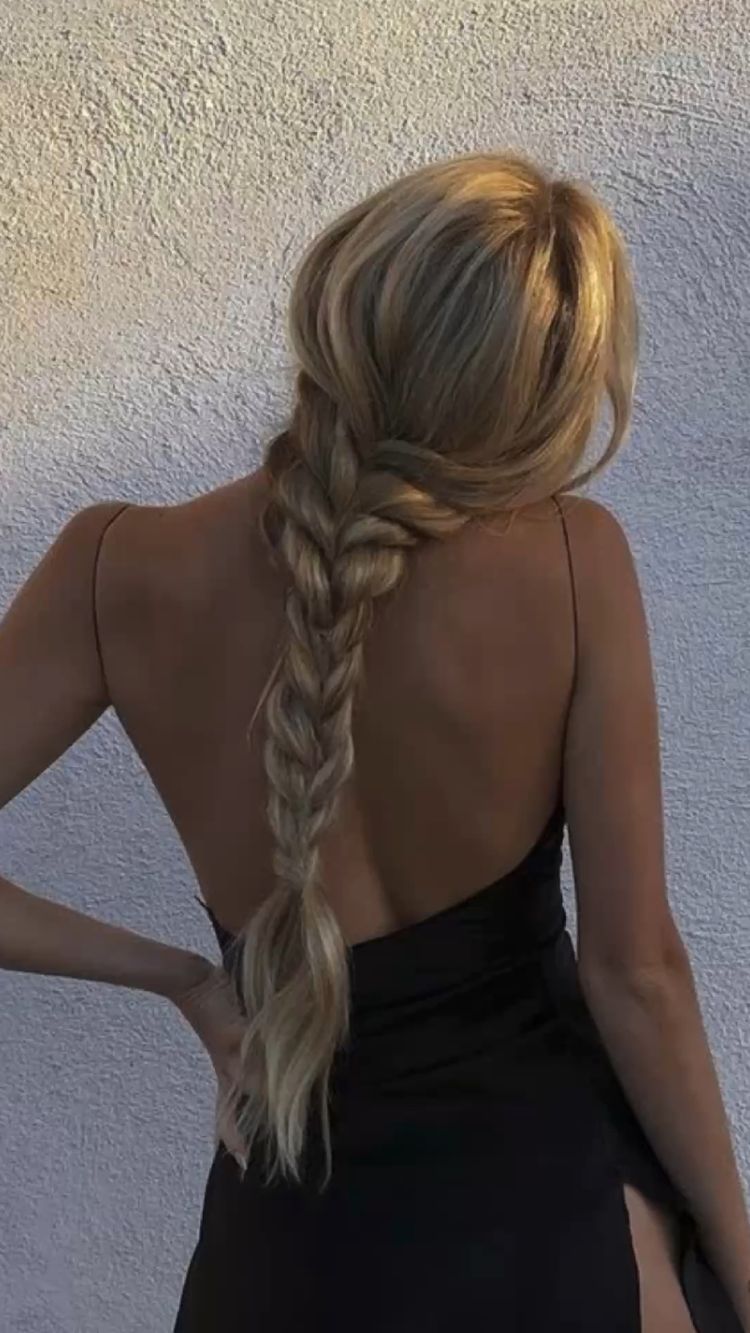 For those blonde surfer girls who want an easy and effortless graduation hairstyle, we highly recommend a loose fishtail braid.
This is an effortlessly chic hairstyle that can be done in minutes and requires little to no tools or spray.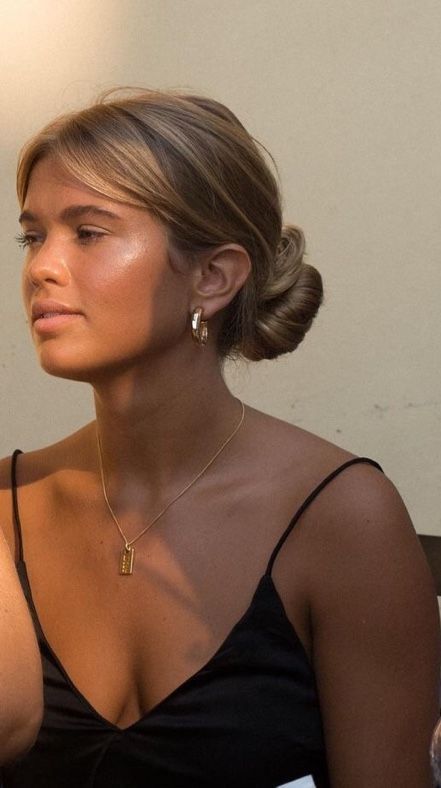 A messy low bun is a simple go-to no-fuss hairstyle for girls with medium or long hair that just want to keep their hair out of the way.
It works super well with your cap while still looking trendy and chic.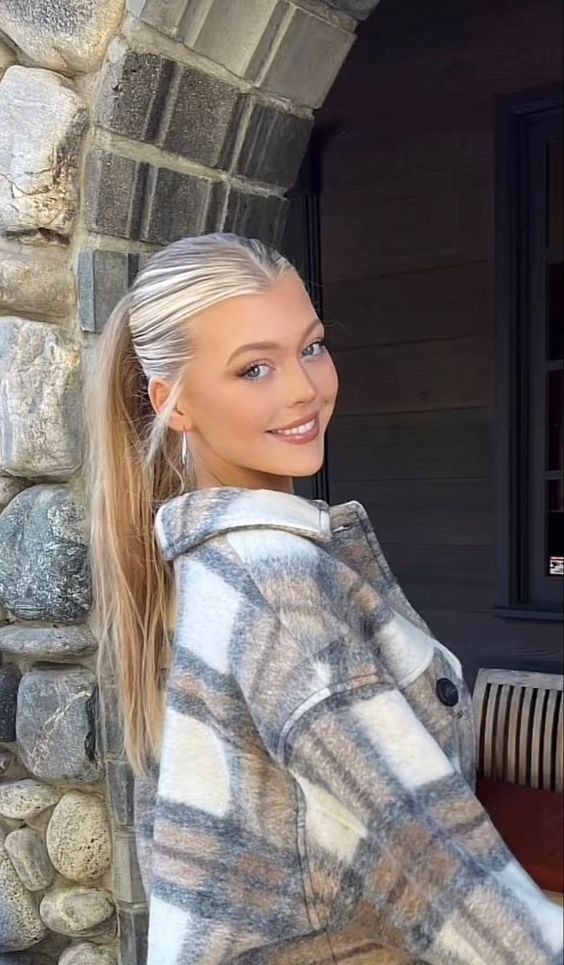 We're loving the clean girl slicked back aesthetic, and this graduation hairstyle for long hair is checking all of our boxes.
It works well underneath your cap, is easy to achieve, and looks incredible.
What more could you want for the perfect graduation hairstyle?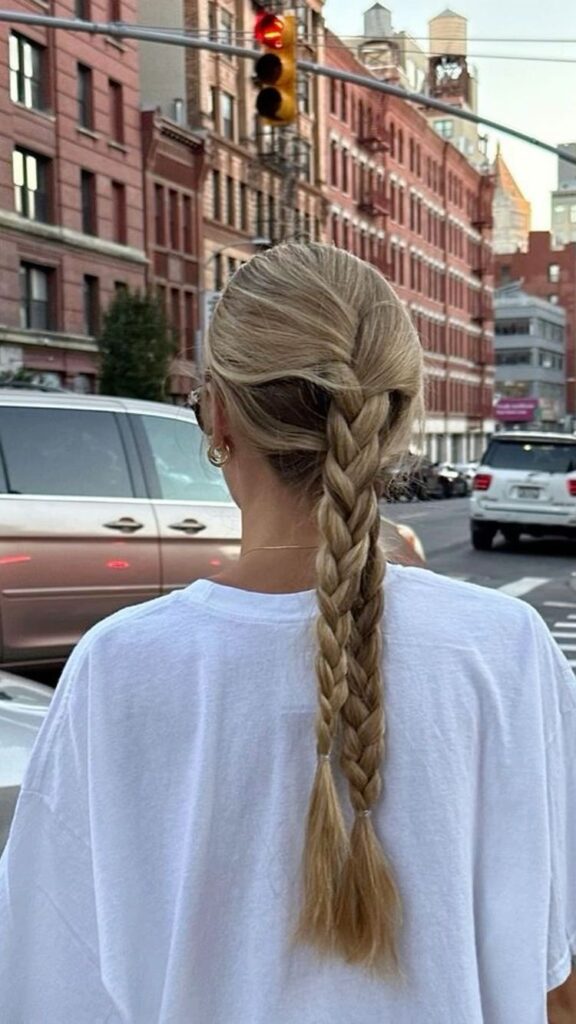 One of the newest braided hairstyles to hit social media for girls with long hair is the double braid.
This unique hairstyle is just becoming trendy and looks so cool.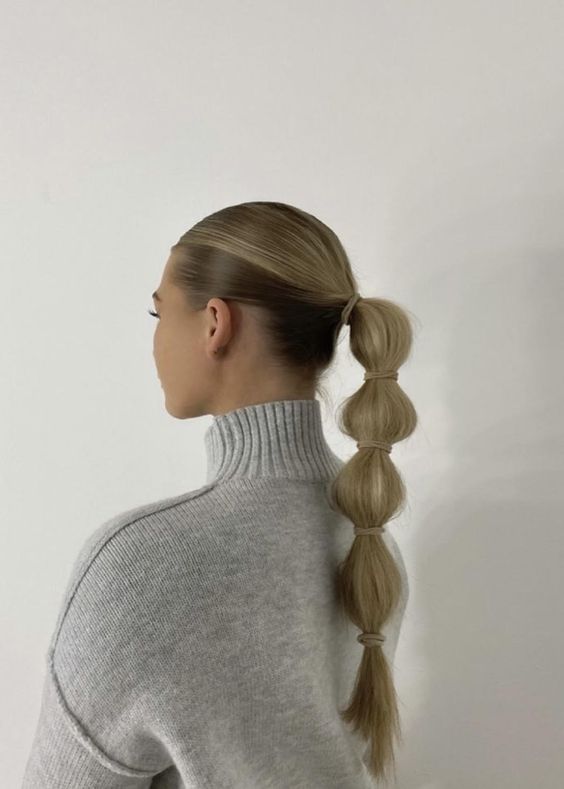 Another great take on the clean girl aesthetic is this slicked back bubbly ponytail hairstyle.
For all of our girls with medium to long hair, we're loving how this updo will look underneath a graduation cap.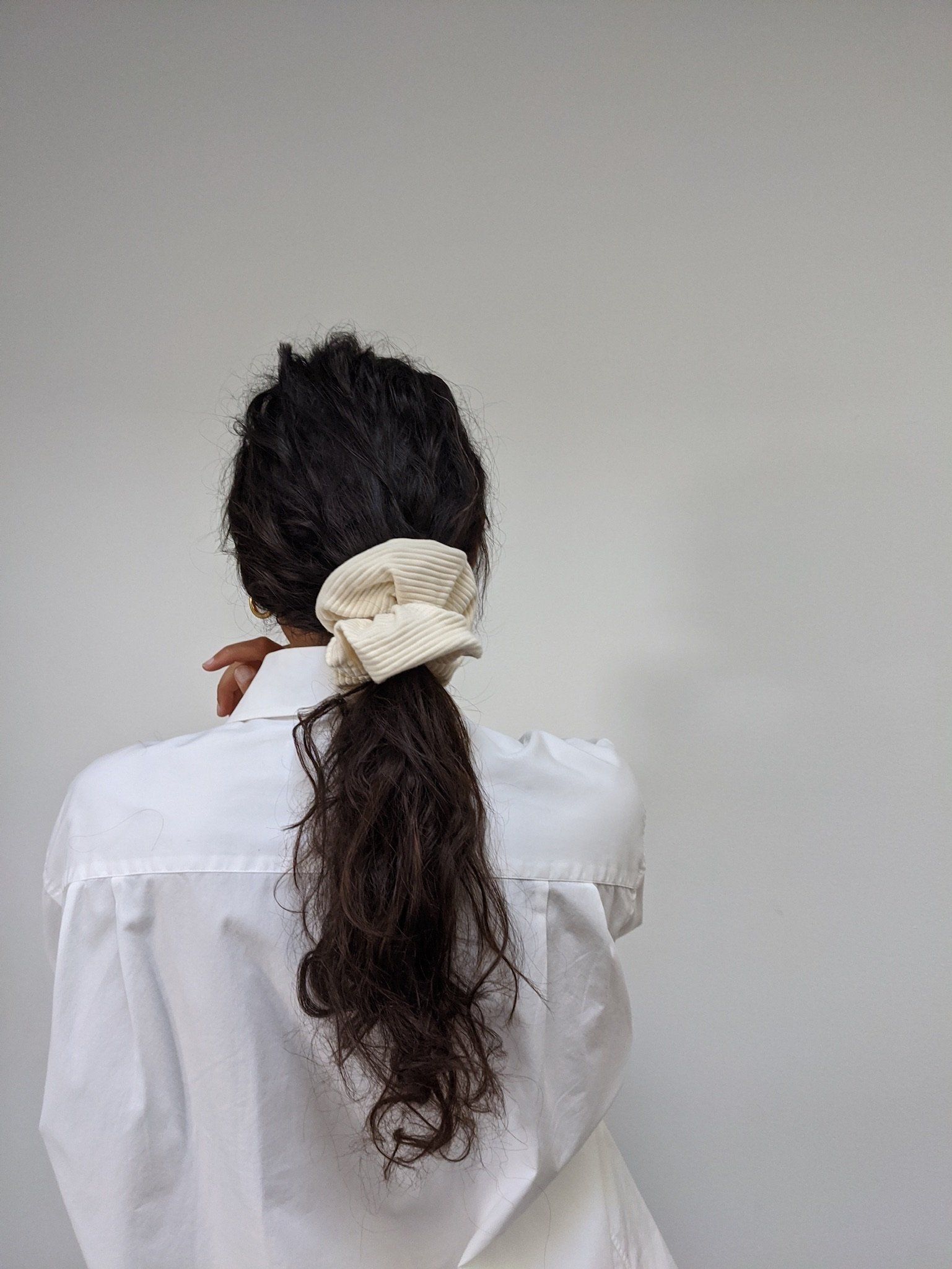 Talk about effortless.
The giant scrunchie trend has to be one of our new favorite graduation hairstyles for long hair.
Just add in a giant scrunchie to your naturally wavy hair and you're ready to go.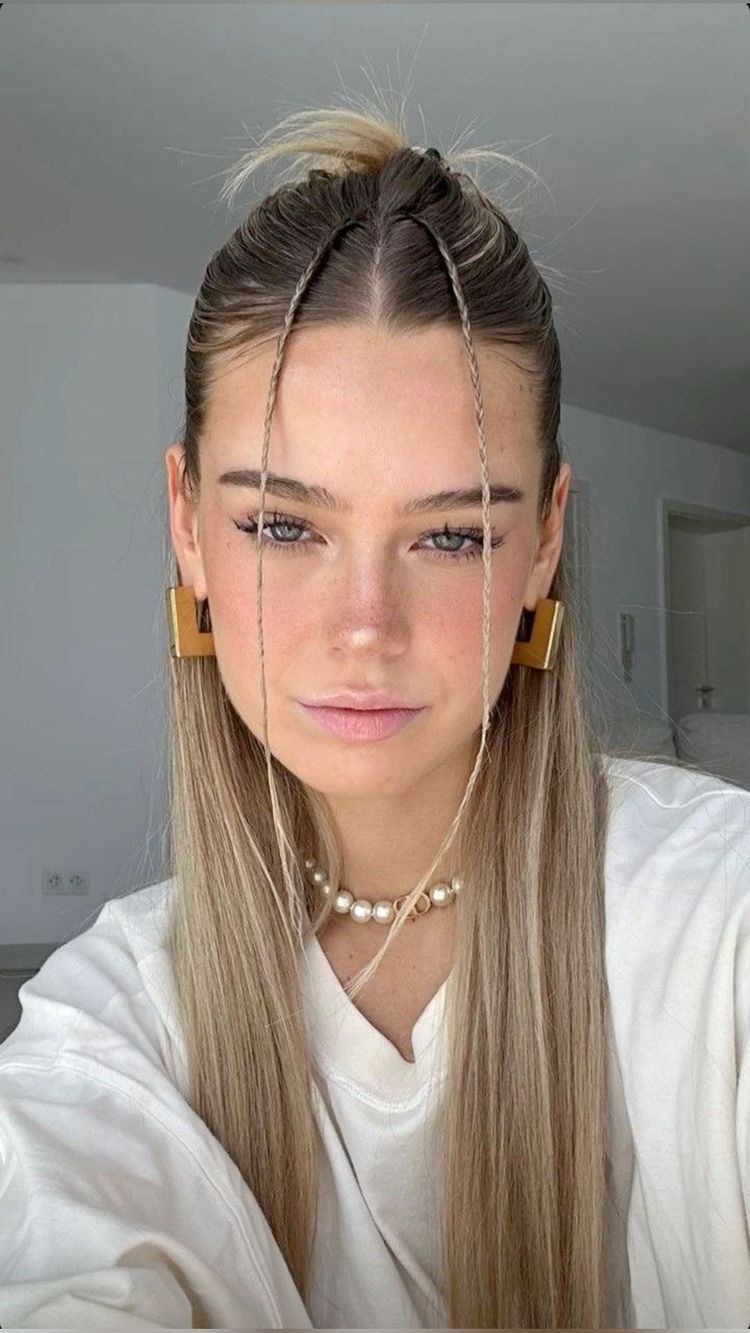 If you're like us and also love the half up half down look, but want something more unique, try adding micro-braids.
The micro braids perfectly compliment the hairstyle without being too distracting.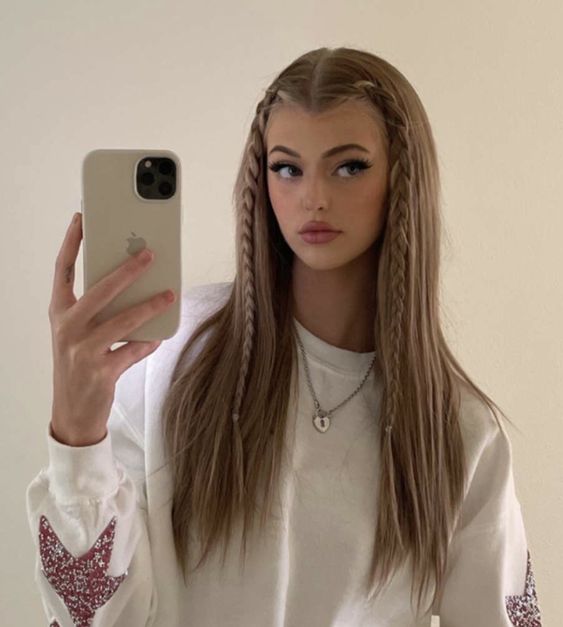 One of our favorite graduation hairstyles for long hair is a simple straight hair look with front braids.
Having your hair down with braids is a great way to keep your hair pulled back just enough so that your hair stays settled underneath your graduation cap.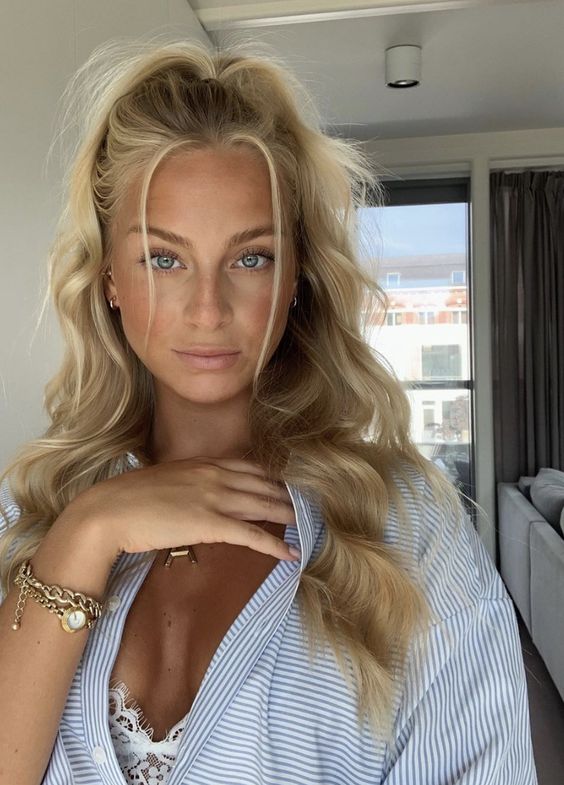 You don't have to rock the clean girl slicked back look to have gorgeous hair for graduation.
This messy half pony is the complete opposite and somehow we love it even more, especially for our blondes.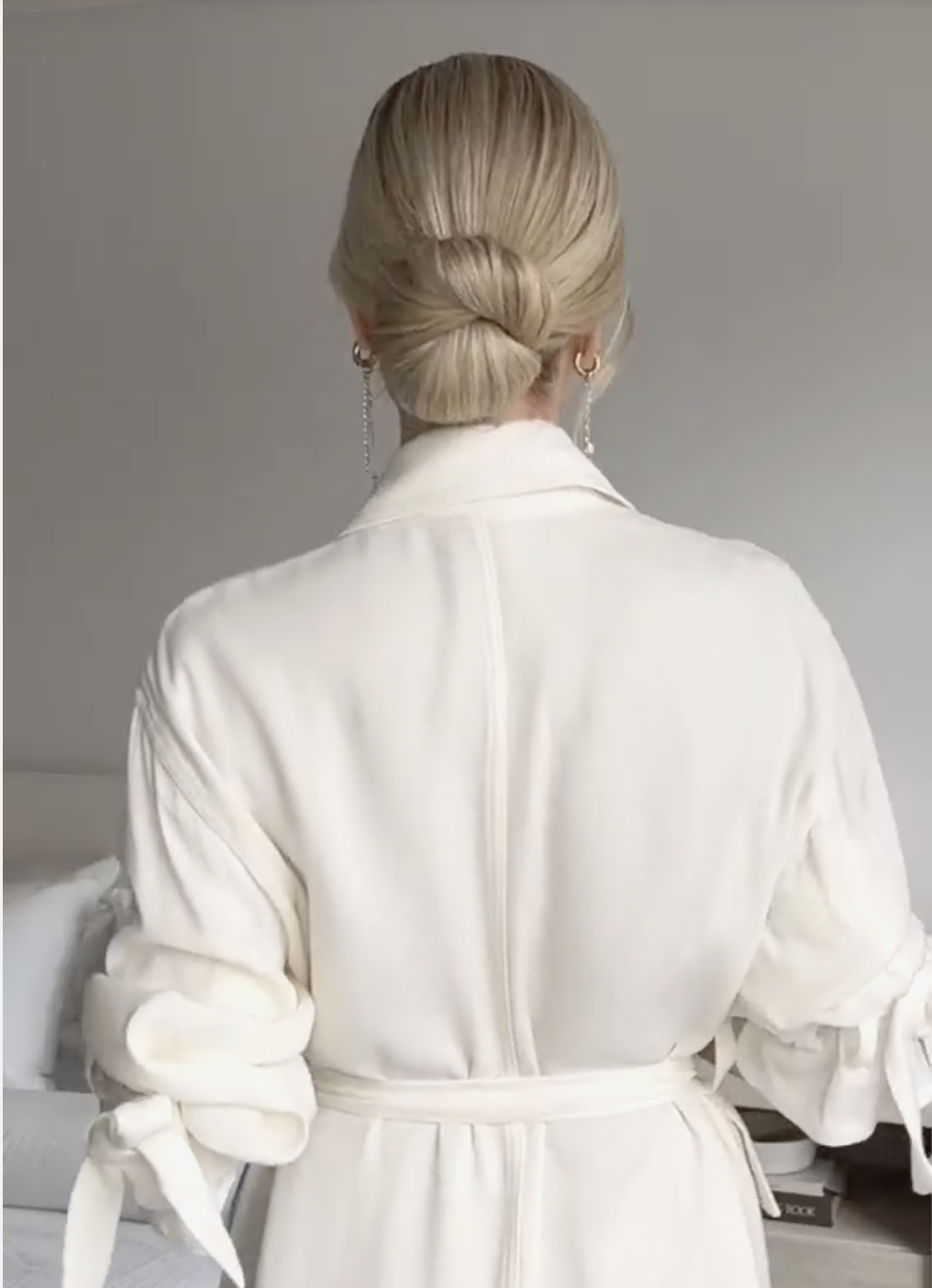 For a more formal and sophisticated graduation hairstyle that won't get in the way of your cap, we're loving this look.
The simplicity and ease of this hairstyle doesn't take away from how elegant it is.
So you can say it's a win-win.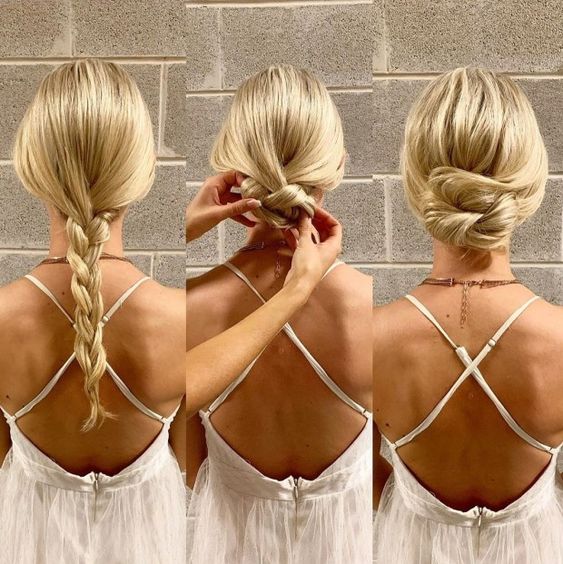 If you love the idea of a low bun but don't want it to feel too simple, add a braid to it.
Starting your low bun updo with a braid helps to add volume to your graduation hairstyle for long hair.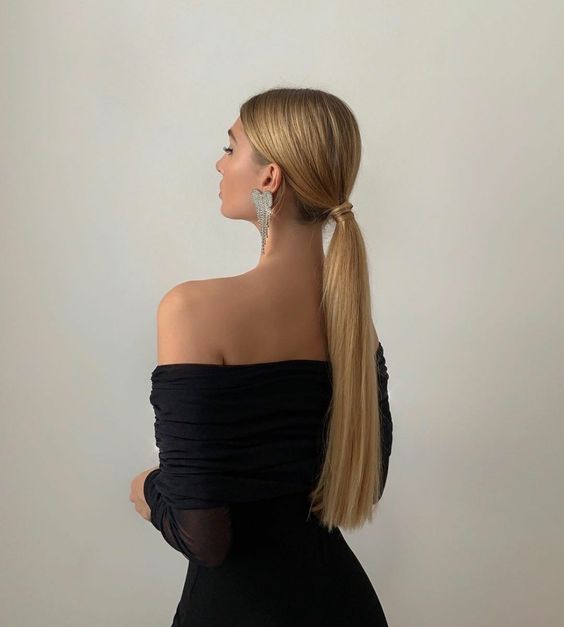 Show off your gorgeous long hair with this picture-perfect graduation hairstyle.
And the best part is that this hairstyle is super easy to achieve, in fact, it only takes minutes.
We recommend straightening the ponytail to make it look extra sharp.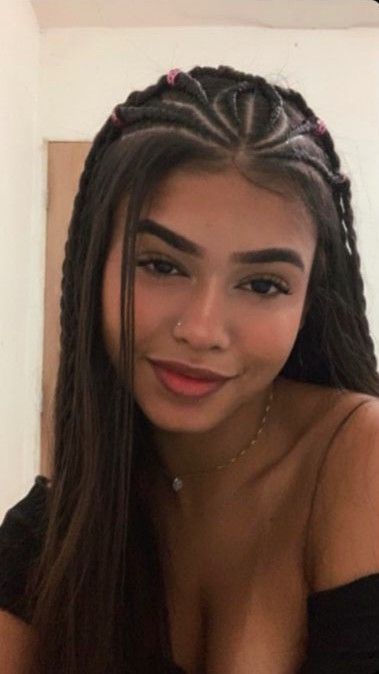 For the girls with brunette or black hair, I think we found your perfect graduation hairstyle.
Braid back your front section for a half up half down look that works with and without your cap.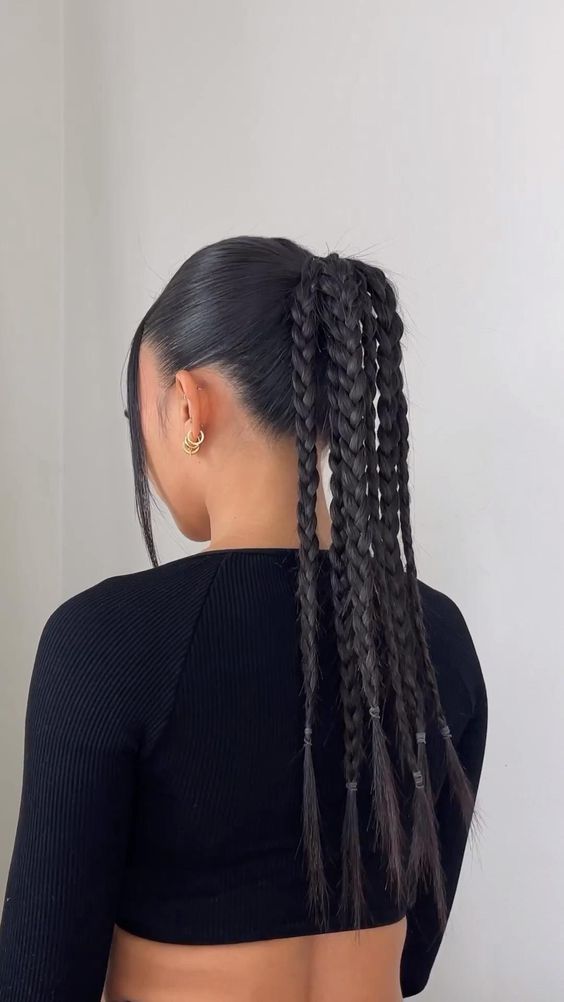 Why have one braided ponytail when you can have several?
This unique graduation updo is perfect for standing out and starting a new trend.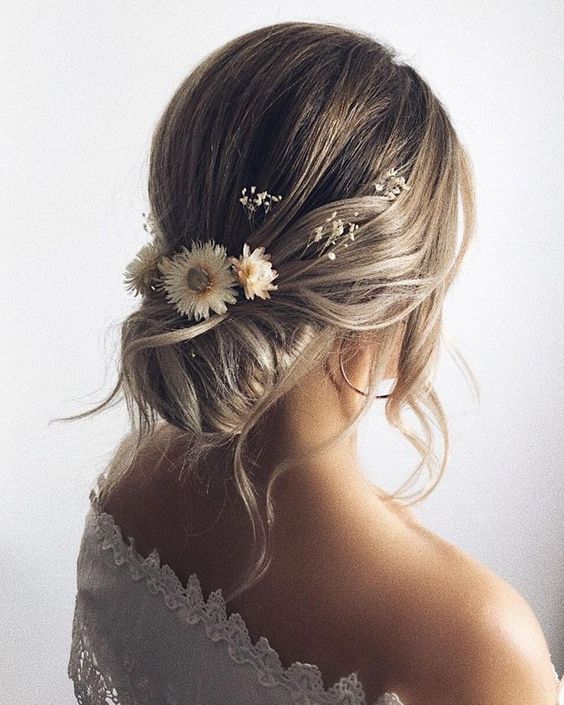 Add some fresh flowers to your graduation hair updo for a unique boho-chic look.
No matter what kind of updo or bun you make, flowers will always make a big impact.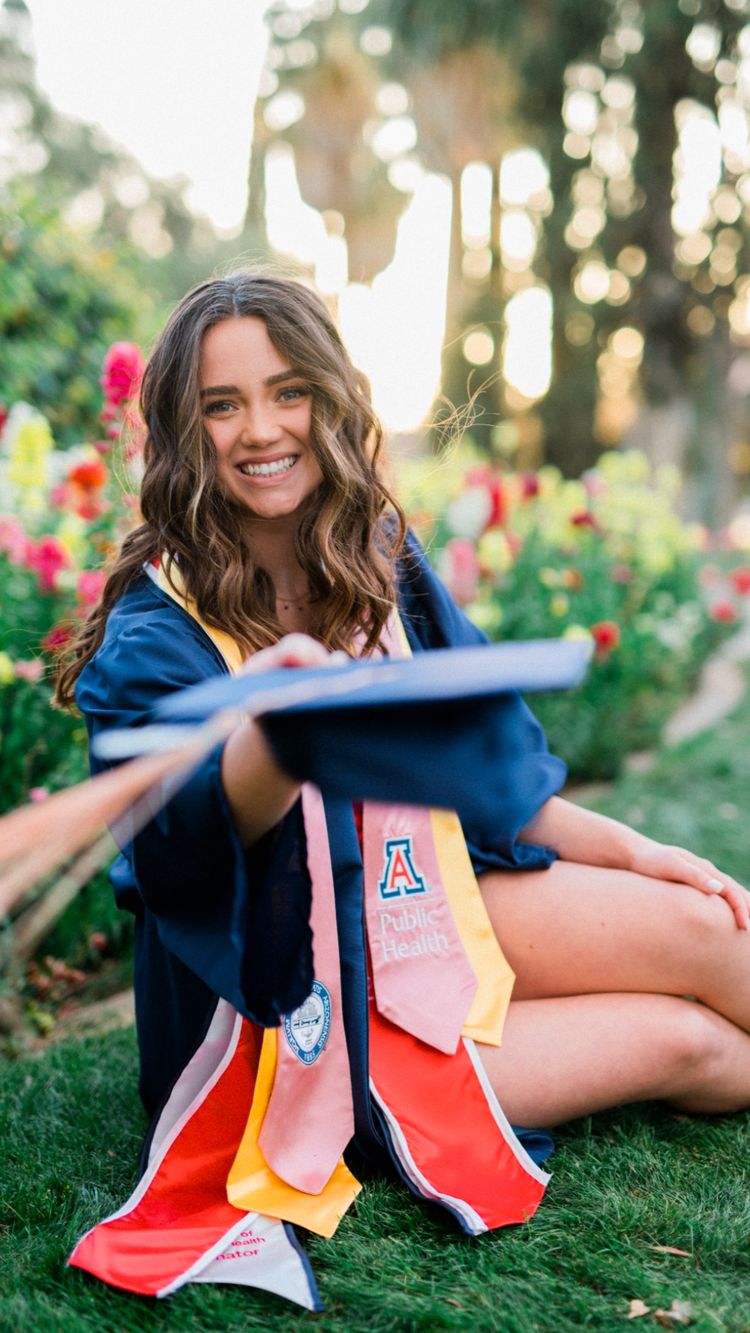 Something simple really is better.
The classic middle part with curls is a tried and true hairstyle that will never go out of style for graduation.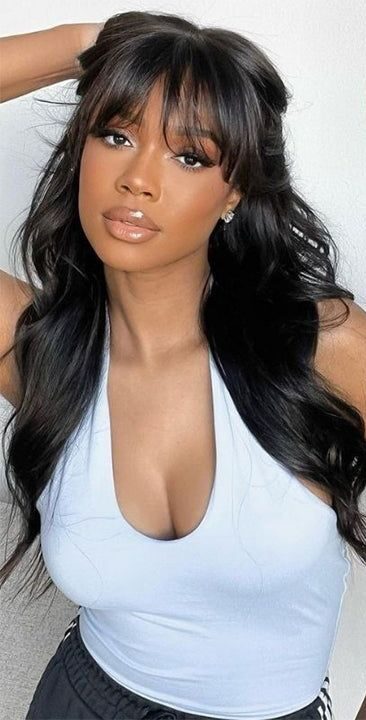 Show off your bangs with added textured waves that grabs everyone's attention.
You can keep the waves down or pull them back for a half up half down look.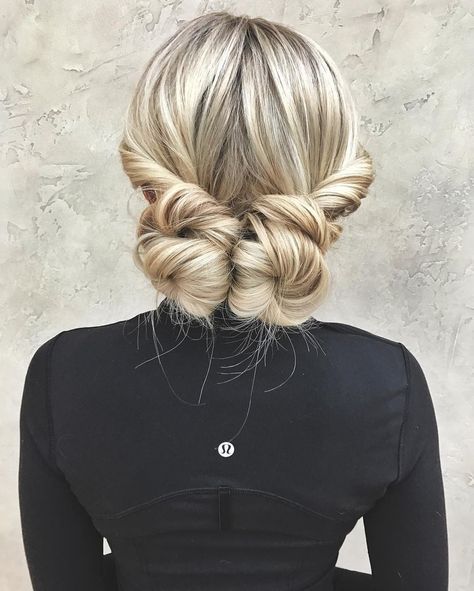 Although space buns usually go on top of your head, this braided low bun graduation hair is a great alternative.
The best part is that it will actually work with your graduation cap.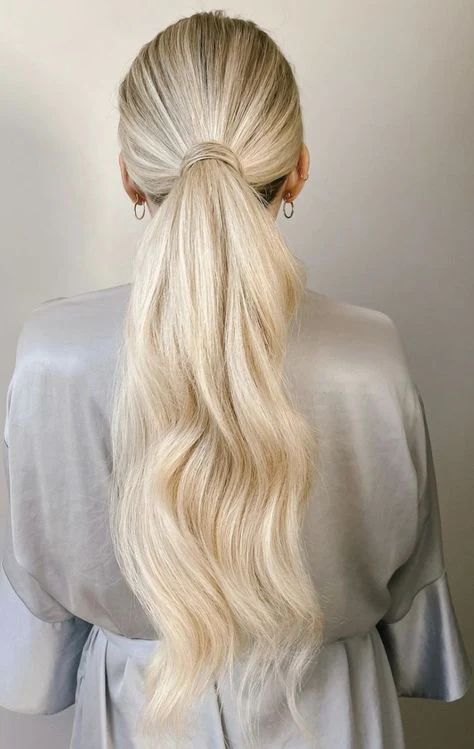 It's 2023, the year of Barbie.
Get that soft-doll like hair with the super soft wave low ponytail that will look incredible on your graduation day.
Can I Wear My Hair Up with a Graduation Cap?
As long as the cap doesn't cover the updo, then you can absolutely wear your hair up with a graduation cap on!
But if the cap covers the main style of your hair, you're better off going with a simple hairstyle that doesn't get ruined with the cap.
Wrapping Up
Hopefully you've found your favorite long hairstyle for graduation after reading this post!
Which style are you going with?
If you have any comments, questions, or suggestions leave them down below. Thanks for reading!