Don't know what hairstyle you want to try for prom and need some inspiration? Here are 25 easy prom hairstyles for long hair!
From hairstyles with rhinestones, to the classic slick backs, and more traditional updos, you'll be sure to find your favorite prom hairstyle here.
Plus, we've included some really outgoing hairstyles for prom that might tempt you to try something new.
Let's dive in!
Best Prom Hairstyles for Long Hair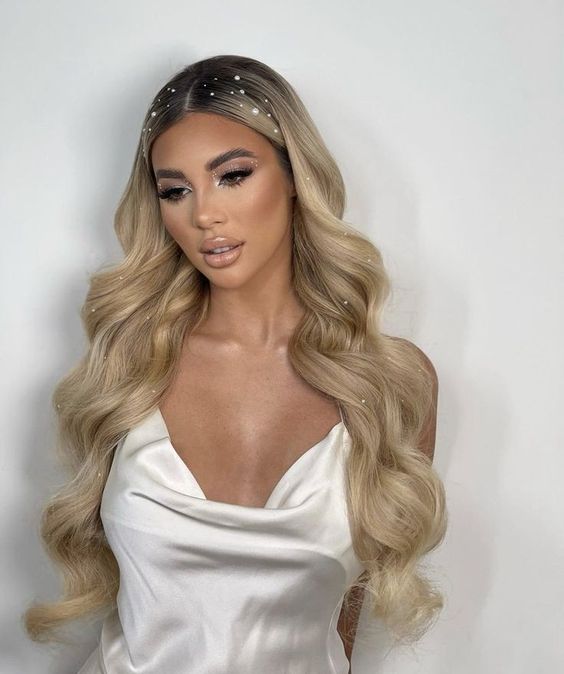 If you're one of the lucky girls with ultra long hair, then you have to try this fun and modern prom hairstyle.
With long dramatic curls and the addition of rhinestones throughout the hair, this look is the perfect compliment to any blonde.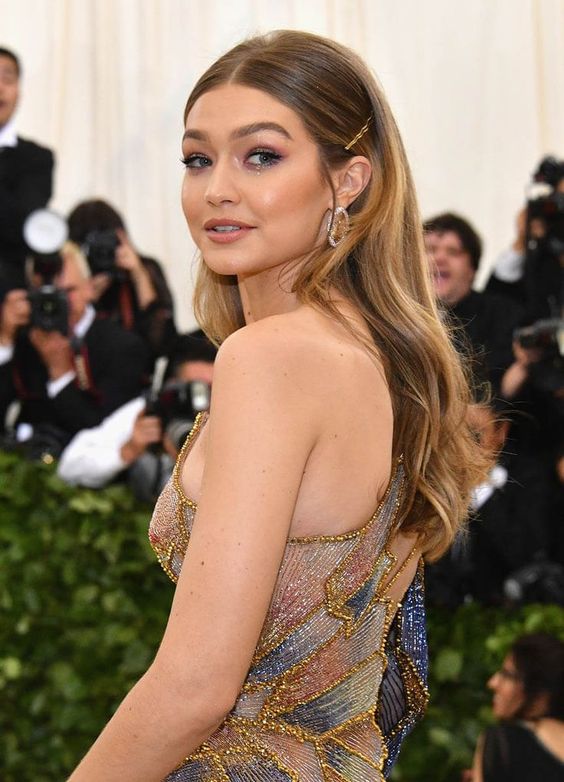 Leave it to Gigi Hadid to leave our jaws on the floor.
Gigi's Met Gala look is one of our favorites for classy prom hairstyles for long hair.
Related Post: 50 Beautiful Prom Dress Ideas in 2023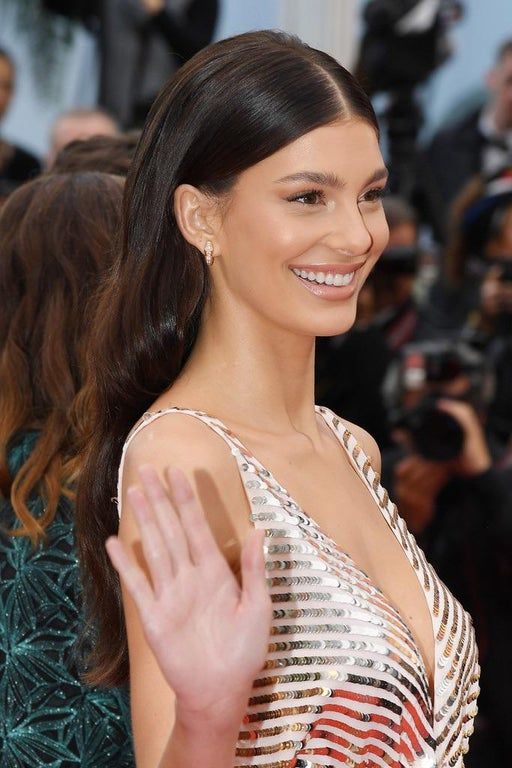 Similar to Gigi's pinned back hairstyle, Camila Morrone's tucked back loose subtle look is iconic for brunette hair.
It's simple, easy to do, and absolutely stunning.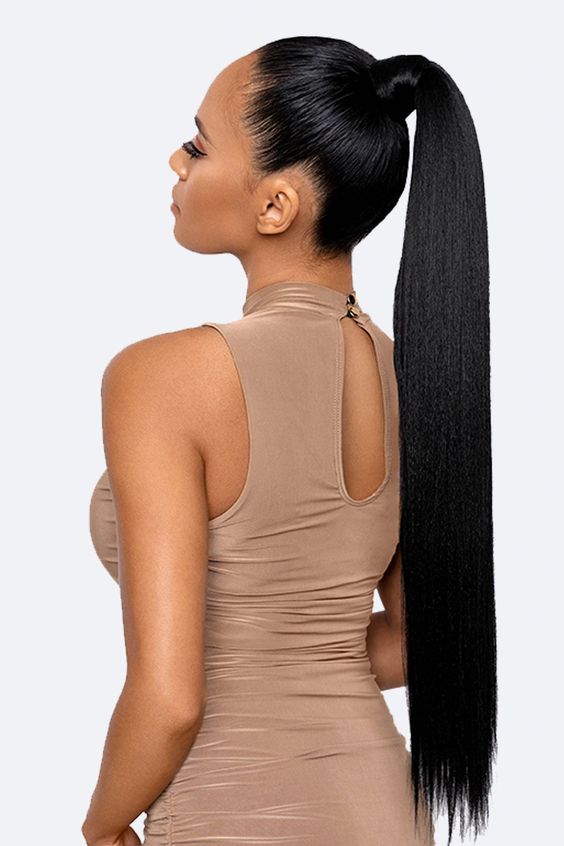 We're obsessed with the super straight ponytail trend of 2023, especially for girls with long, black hair.
This look can be done in ten minutes or less and only needs a bit of mousse and a flat iron.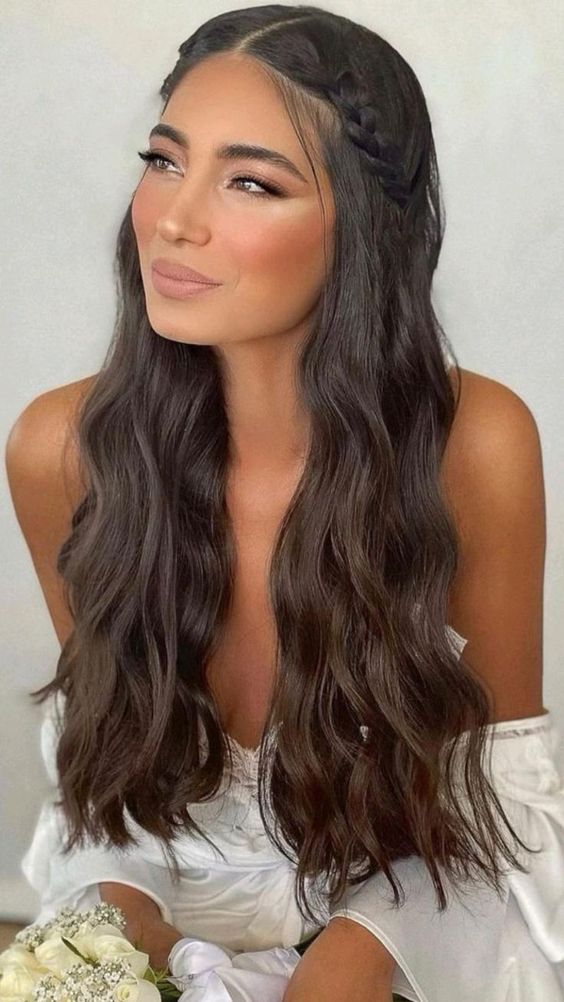 If you're wanting a boho prom hairstyle for long hair, then look no further.
The loose braided bang hairstyle is a fan-favorite for any formal event or prom.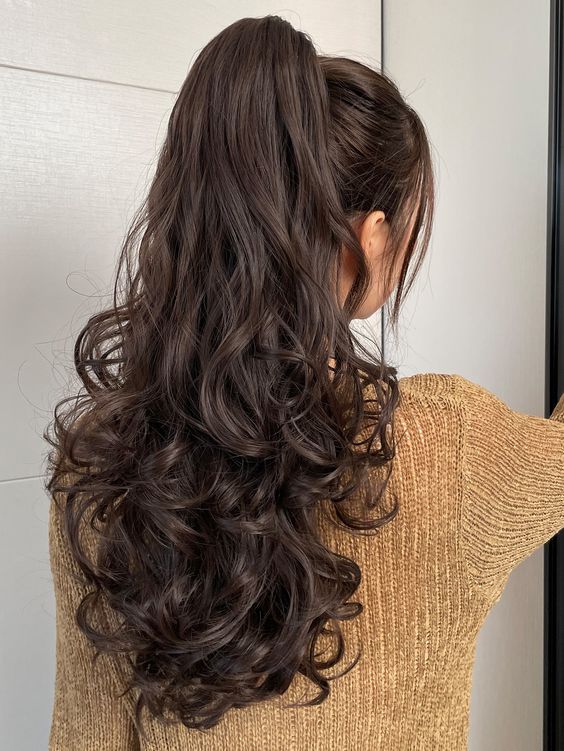 One of our favorite prom updos is the super curly and volumized ponytail that looks too good to be true.
This look is great for girls with darker brunette hair or black hair and want to add dimension to their hair.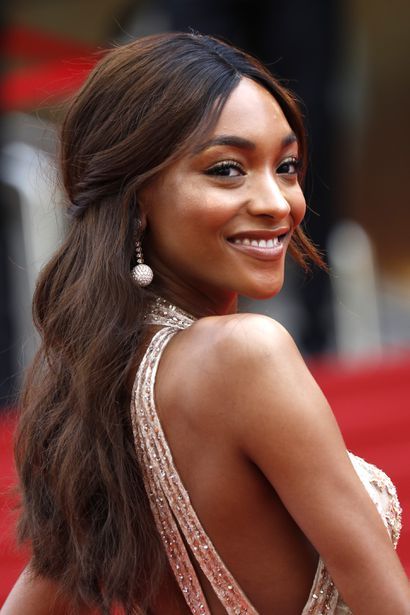 This pulled back wavy hairstyle is the definition of red carpet ready.
For girls with brunette or black hair, you'll definitely want to add this to your list of prom hairstyles for long hair.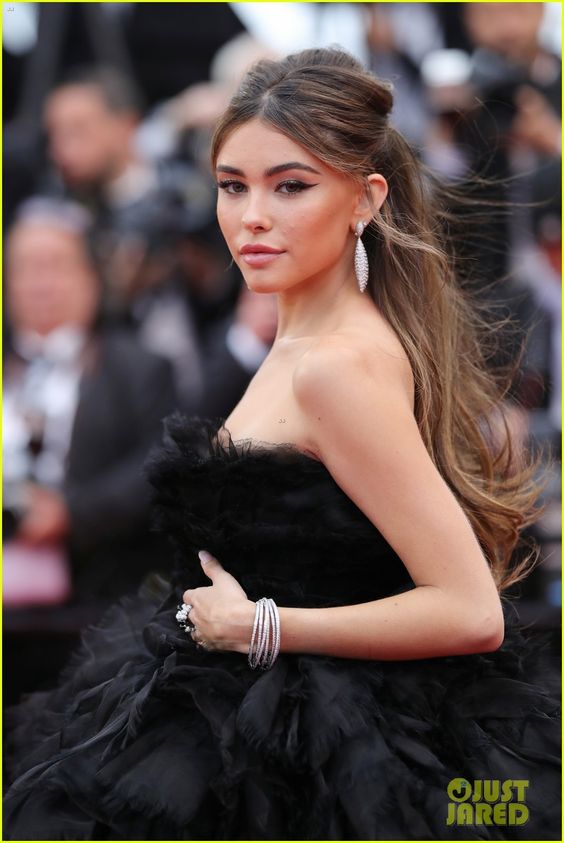 We're always in awe of Madison Beer's hair, especially this red carpet Cannes look she rocked.
This tousled half up half down hairstyle is meant for girls who want a messy but chic hairstyle for prom.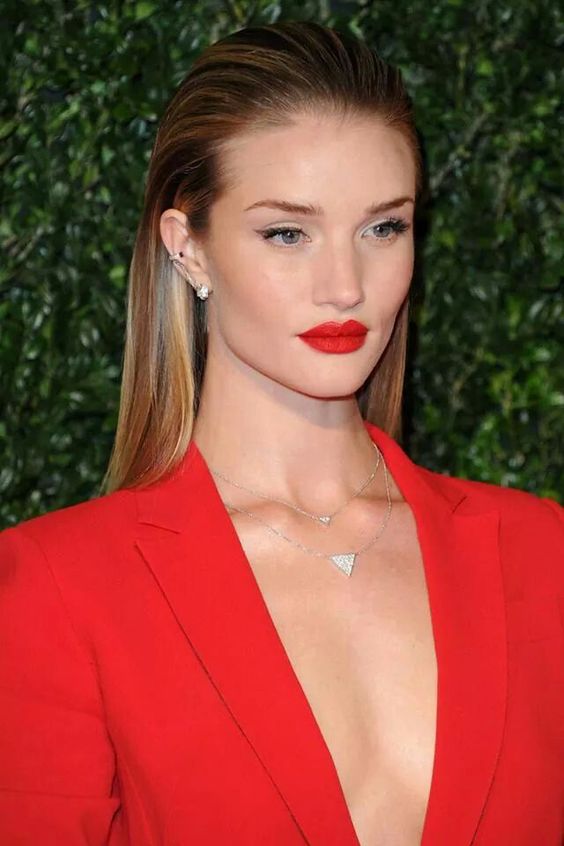 If you don't know her already, Rosie Huntington-Whiteley, the former Victoria's Secret angel, has been a fashion and style icon for two decades.
She has perfected the art of the slicked back straight hairstyle, and now it's your turn to try.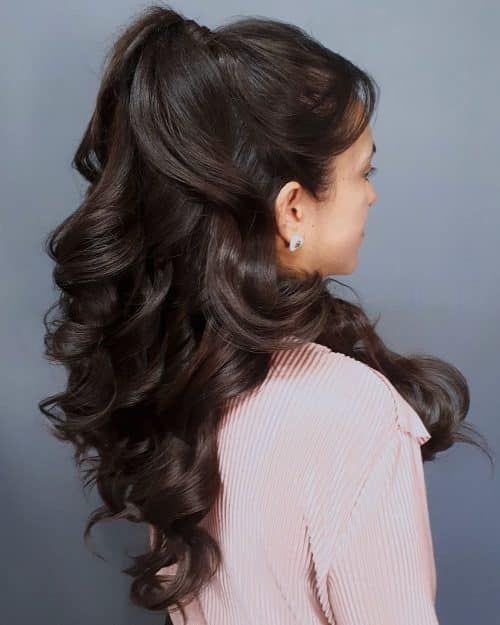 Bring that volume into your prom hairstyle for long hair with the half up half down curly ponytail.
This hairstyle is loaded with volume and is becoming such a hot trend in 2023.
Related Post: 25 Stunning Prom Makeup Ideas for a Black dress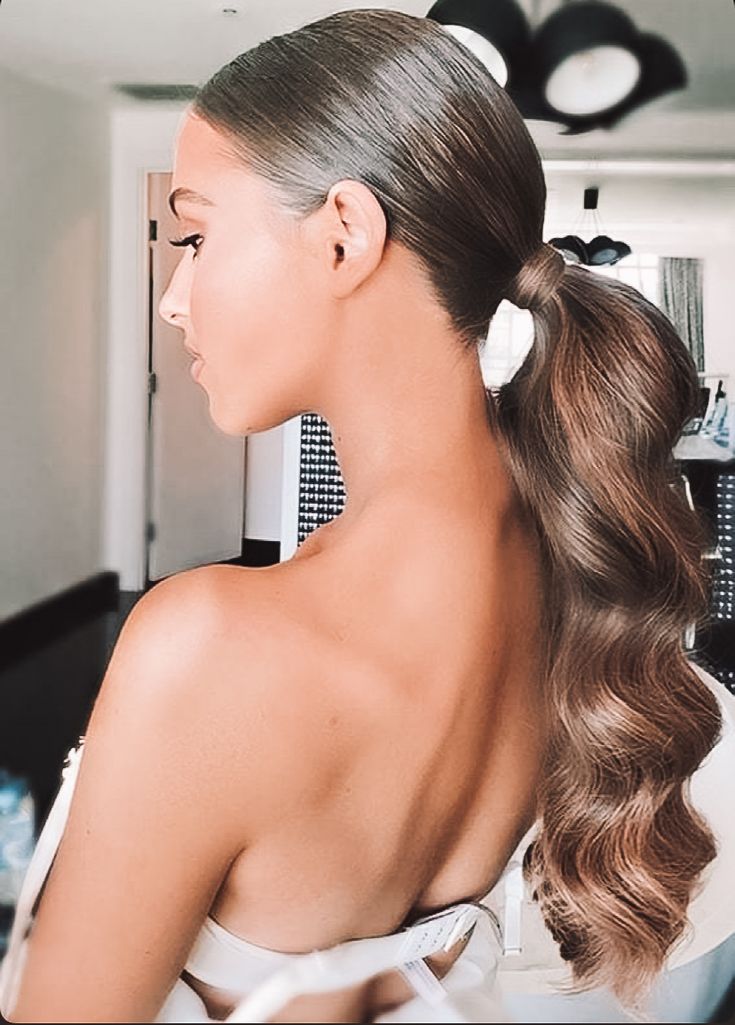 One of our favorite prom hairstyles is the slicked back low ponytail.
This easy to achieve updo only takes a few minutes, a little bit of hair gel, and a few minutes of curling your hair.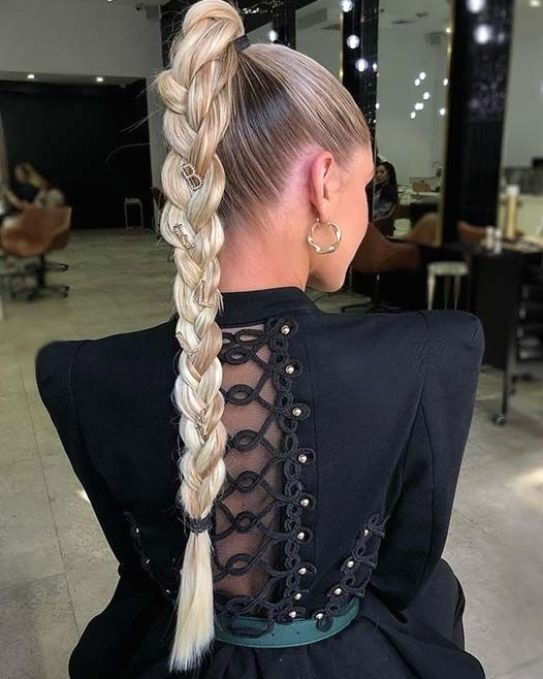 You cannot tell us the mega braid isn't the most iconic prom hairstyle for long hair.
The mega long braid with the addition of charms is hands down our favorite look of the list.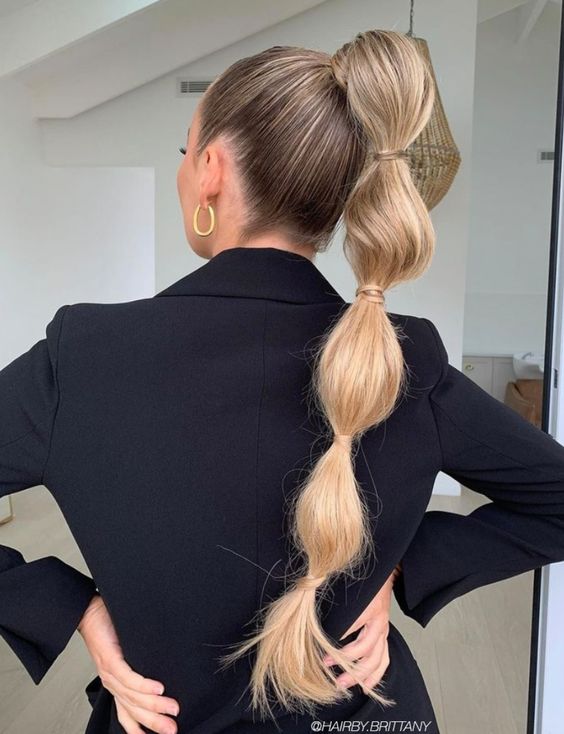 If you love the look of the mega long braid but want something new and fresh, try the bubble braid trend.
This updo only takes a few minutes and is probably one of the easiest hairstyles on this list of prom hairstyles for long hair.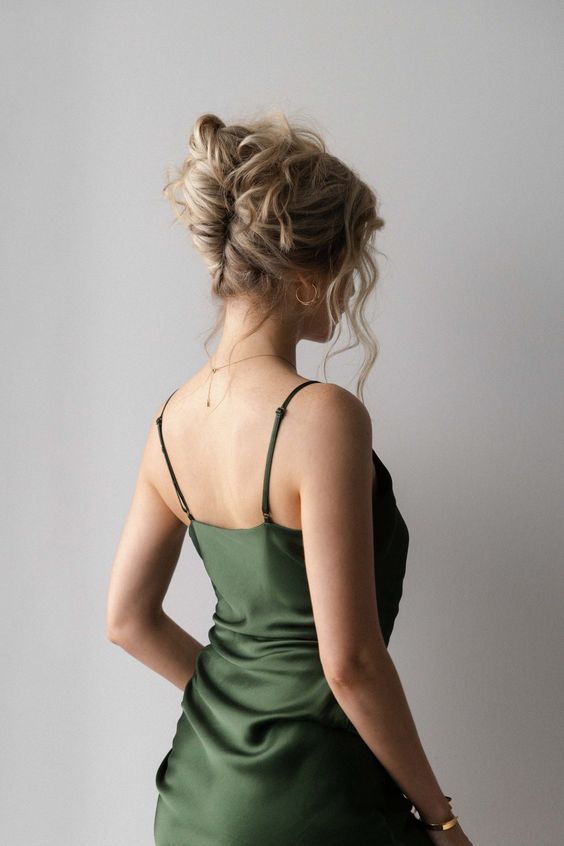 We're suckers for a good updo for prom, especially if you have long hair that lets you do more with your hairstyle.
The French Twist updo is a classic with the little strands of curly hair sticking out.
The fishtail braid has come and gone in trends but we're happy to say that it's definitely a trend for prom hairstyles in 2023.
This simple fishtail braid is easy to achieve and looks great if you're going for a boho, effortless look.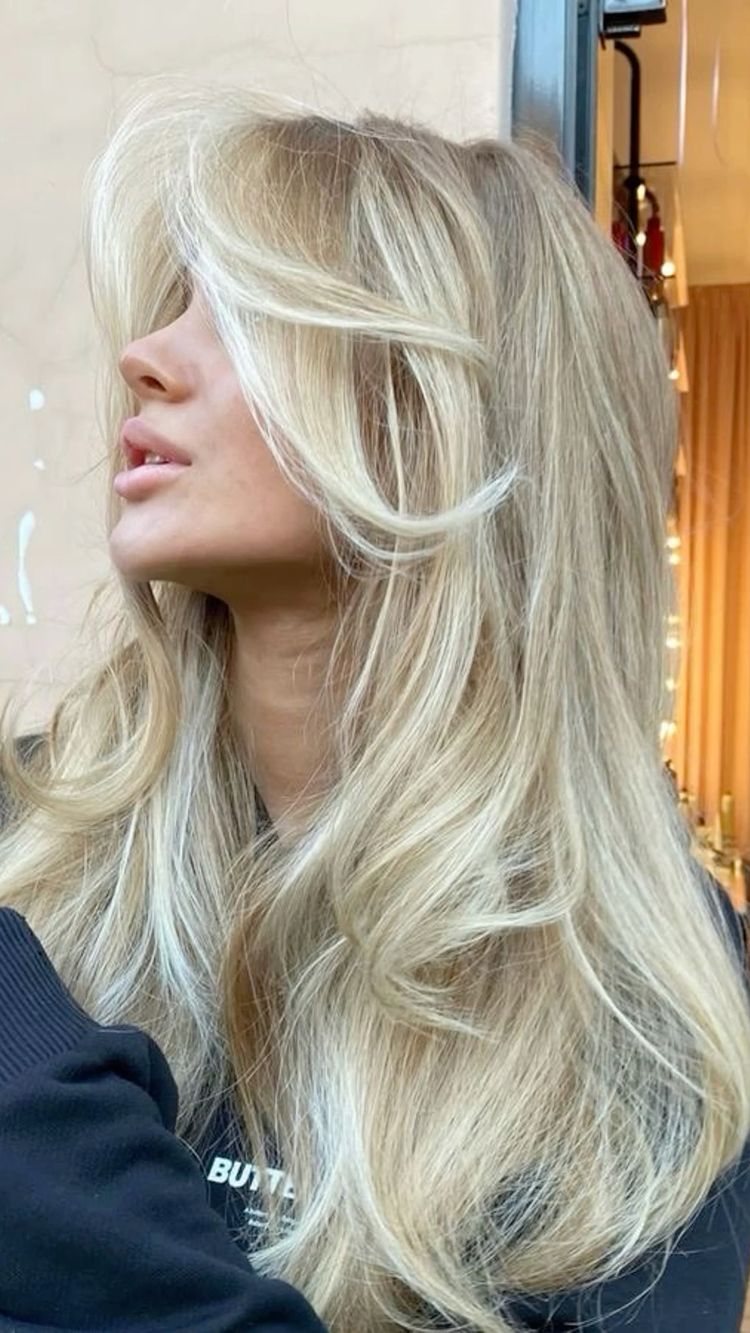 One of the biggest trends for hair in 2023 is the Matilda Djerf haircut that's packed with layers and volume.
This gorgeous blowout is one of our favorite prom hairstyles for long hair.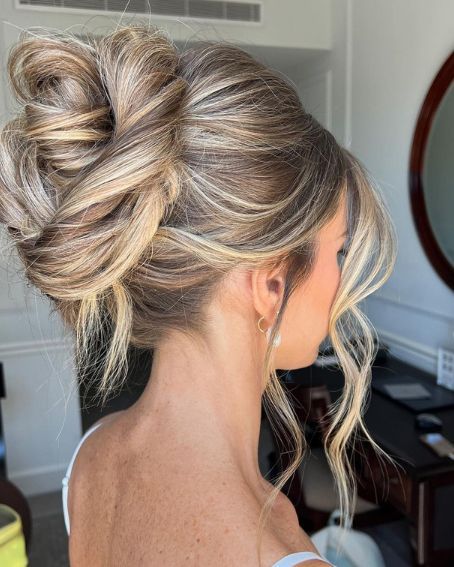 Who doesn't love a classic messy updo for prom?!
This iconic, popular, and fan-favorite look is a go to long prom hairstyle for girls with all different hair colors and textures.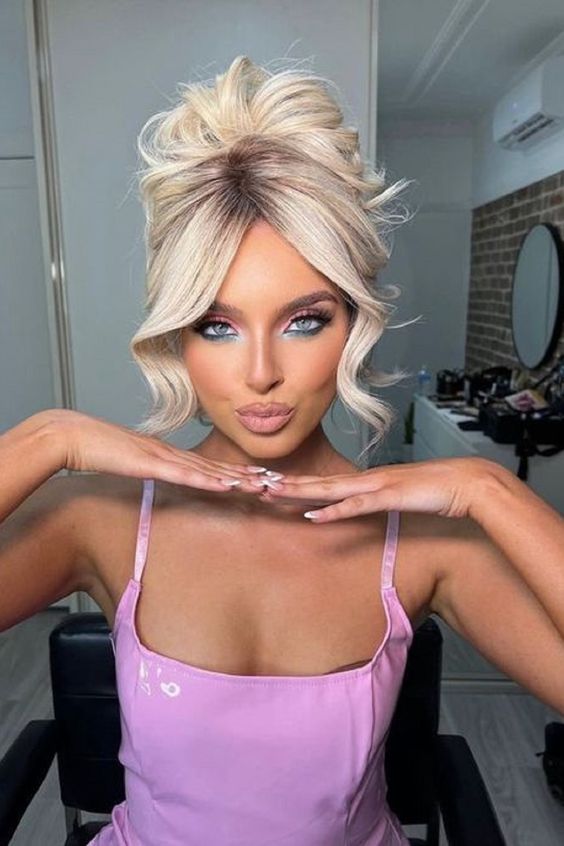 Let those curtain bangs shine baby!
We're here for the curtain bangs in 2023 and this look is giving the visually stunning look that we know every girl wants.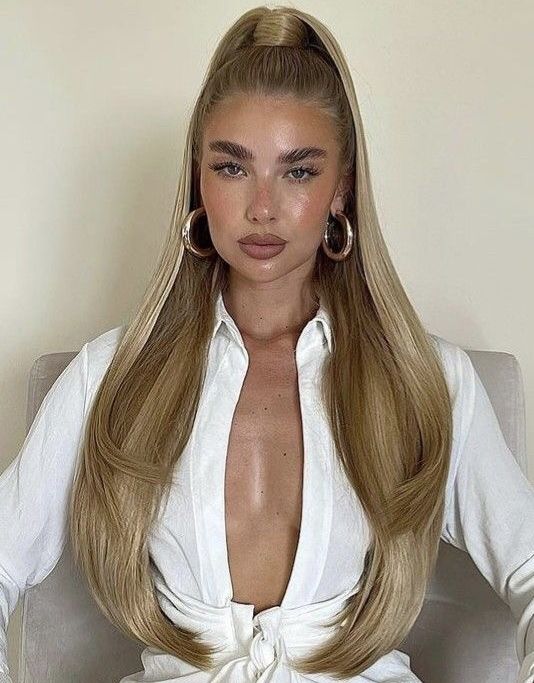 Whether you have naturally super long hair, or you're rocking the extensions, the super high ponytail is a must for prom.
This striking hairstyle will be front and center all night long.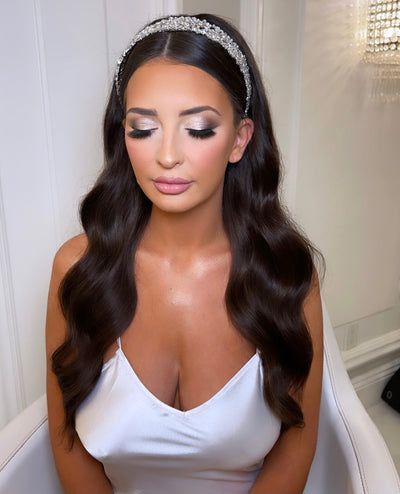 Headbands are a great way to keep your hair back but still look elevated and elegant.
If you have black or dark hair, headbands are also a great way to add contrast and help your hair pop.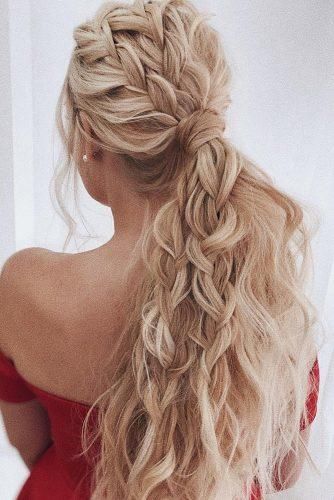 Why do just braids or just a ponytail when you can combine the two into this epic prom hairstyle?
For the girls with blonde hair, this volumized and boho hairstyle was practically made for you.
Related Post: 20 Cute Homecoming Hairstyles for Homecoming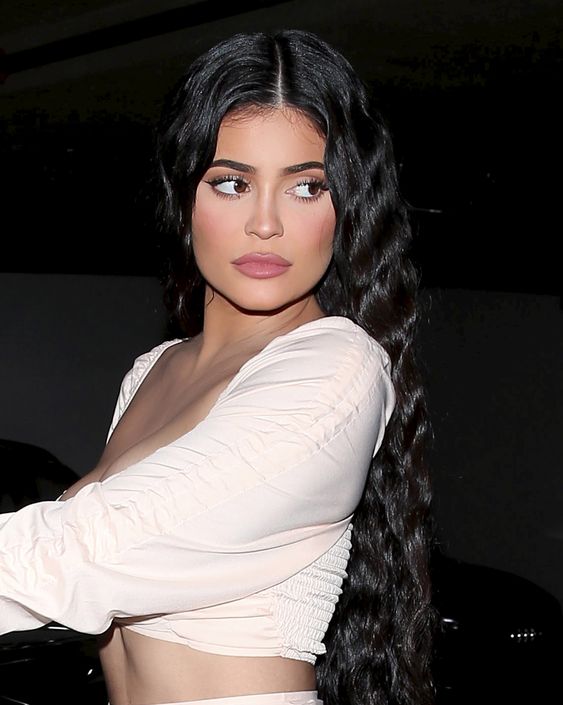 Kylie Jenner is always setting trends and this long prom hairstyle is one of them.
If you have jet black hair, then just add tons of curls for a prom look you'll never forget.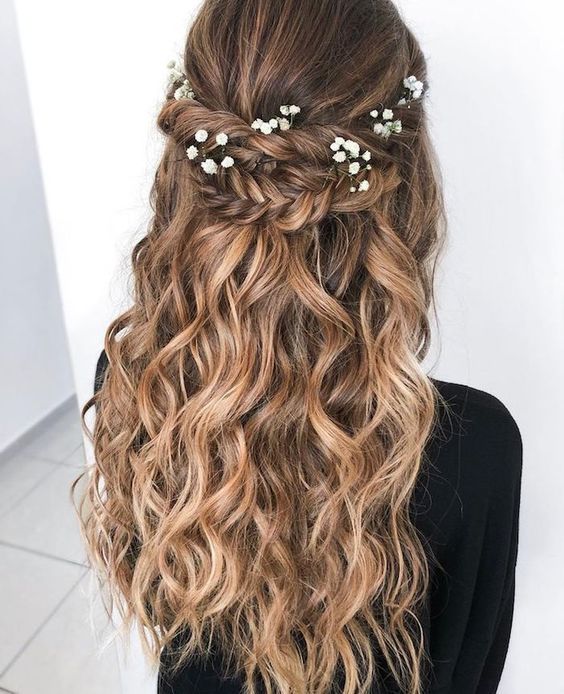 Baby's Breath might just be the trendiest flower of 2023, so why not put it in your hair?
We've been loving the dainty and boho floral braids for prom.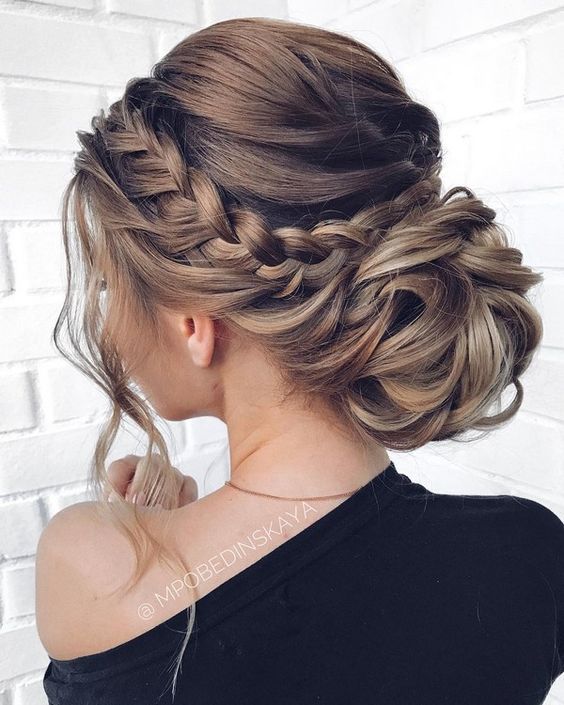 One of the best parts about having long hair is being able to create thick, beautiful, and classy low buns.
We highly recommend trying this hairstyle out for your upcoming prom.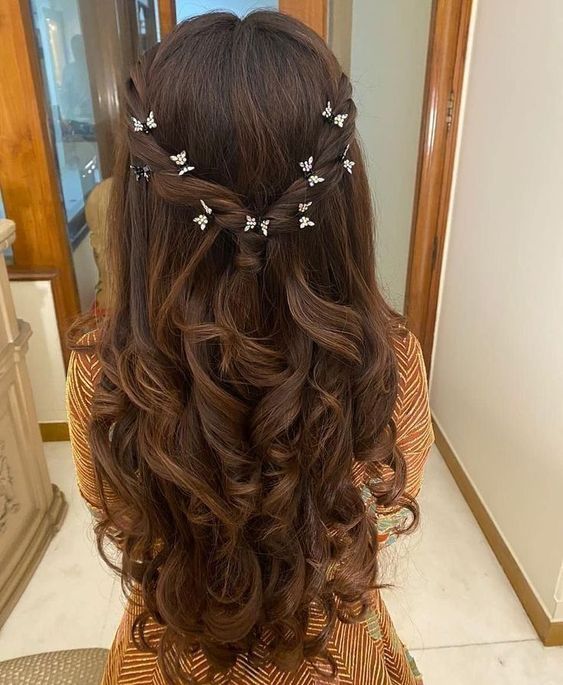 Butterfly clips are such a fun and easy way to elevate any hairstyle from simple to stunning.
The next time you're wondering what long prom hairstyle you should rock, go for the butterfly curls.
Is It Better to Wear Your Hair Up or Down for Prom?
If you're hoping to dance at prom, it's better to wear your hair up to stay cool and still look amazing at the same time.
Of course, there are no rules for how to do your hair at prom, so style your hair however you feel most comfortable.
What Is The Easiest Prom Hairstyle for Long Hair?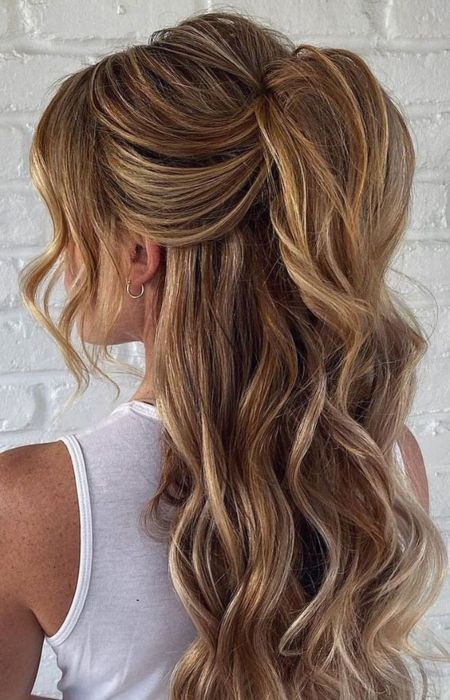 The easiest long hairstyle for prom is a half up half down look.
You can achieve this look with a twisted ponytail or with hair ties.
The hairstyle looks elegant and fancy while still allowing you to enjoy your time on the prom dance floor!
Definitely consider this half up half down style if you need a quick and easy prom look.
Wrapping Up
Hopefully you found your prom hairstyle idea for long hair in this list!
Remember to wear your hair in a way that makes you happy. Copying these ideas are great and all, but it means nothing if you don't feel your best.
If you have any comments, questions, or suggestions leave them down below. Thanks for reading!