Are you a teen girl looking for some homecoming inspiration for your next haircut? Here are 20 cute homecoming hairstyles for curly hair!
Curly hair can be tough to manage, but with a bit of finesse and outside inspiration, you'll be the best looking girl out there.
Whether you have short, long, really wavy, or thick curly hair, you'll be sure to find a hairstyle that fits you!
Let's dive into the looks!
How Should You Wear Curly Hair for Homecoming?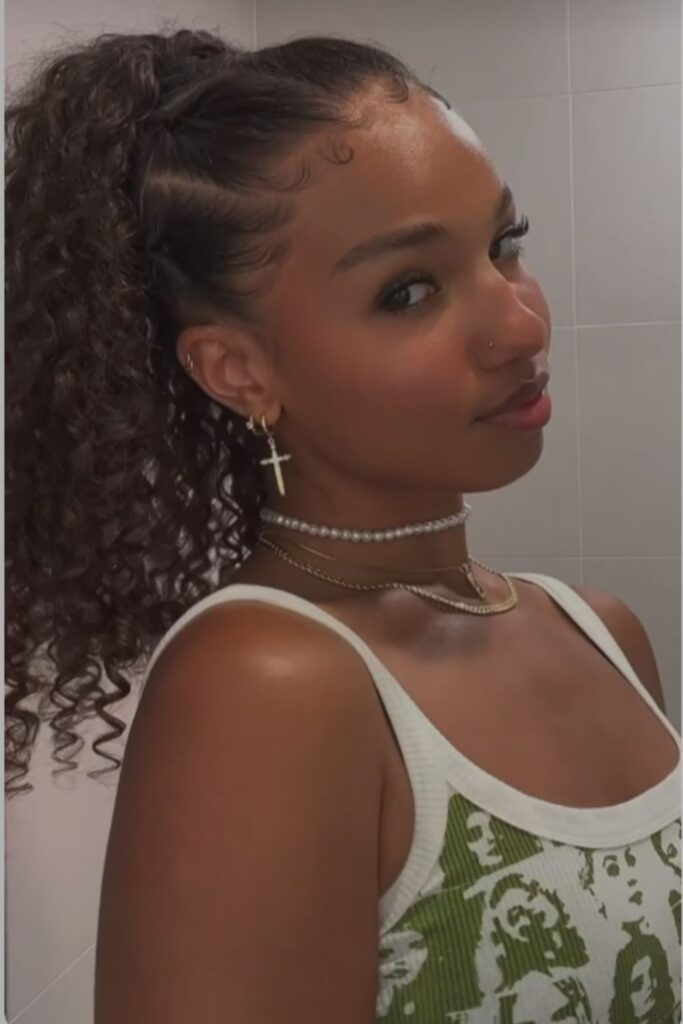 One of the best ways to wear curly hair for homecoming is with a high ponytail.
It keeps your curly hair managed for the night, allowing you to look formal and be able to dance at the same time!
Definitely consider a high ponytail if you need a quick, stylish, and curly homecoming look.
Best Homecoming Hairstyles for Curly Hair
Here are a few cute and simple hairstyles for you to take inspiration from before your big night out at homecoming!
1) Pulled Back Low Ponytail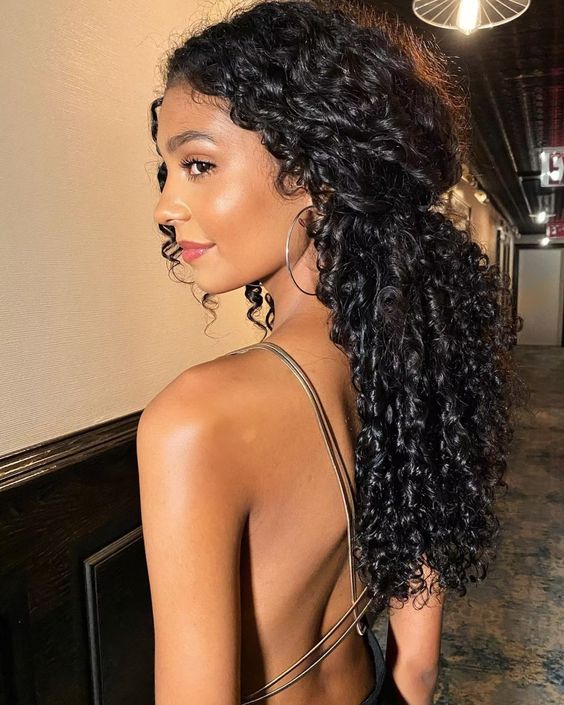 For a simple hairstyle that will enhance and accentuate your curly hair for Homecoming, try pulling back the front layer of your hair into a low back ponytail.
The pulled back hairstyle is a great option for girls with curly hair that want to let their hair down, but don't want to deal with it being in their face all night long!
2) Curly Updo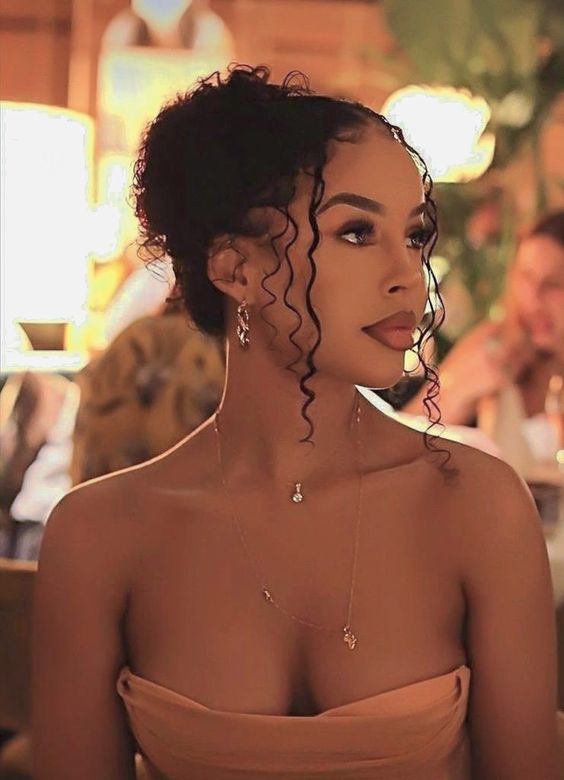 One of the best homecoming hairstyles for curly hair is the classic updo with a modern twist… leaving out some front pieces of hair.
Just by leaving out a few front pieces of hair, you immediately create a gorgeous hairstyle that will be picture perfect all night long.
3) Micro Tie-Back Hairstyle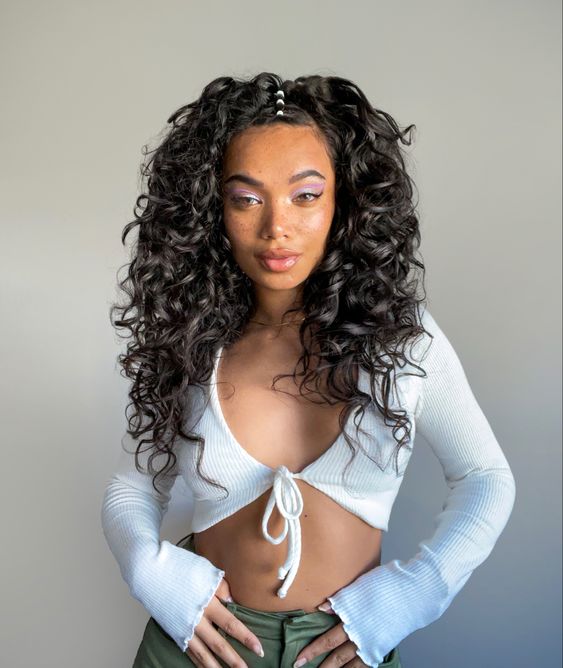 If you have curly hair and you aren't following Cecilia on Pinterest for hair inspiration, then you're missing out.
This micro tie-back hairstyle is super easy to achieve and looks amazing on those specifically with curly hair!
To rock this look, just pull back your front pieces of hair into three micro-hair bands and set your curls with a volume or curl setting spray!
Related Post: 60 Best Hairstyles for Teenage Girls
4) Full Tie-Back Hairstyle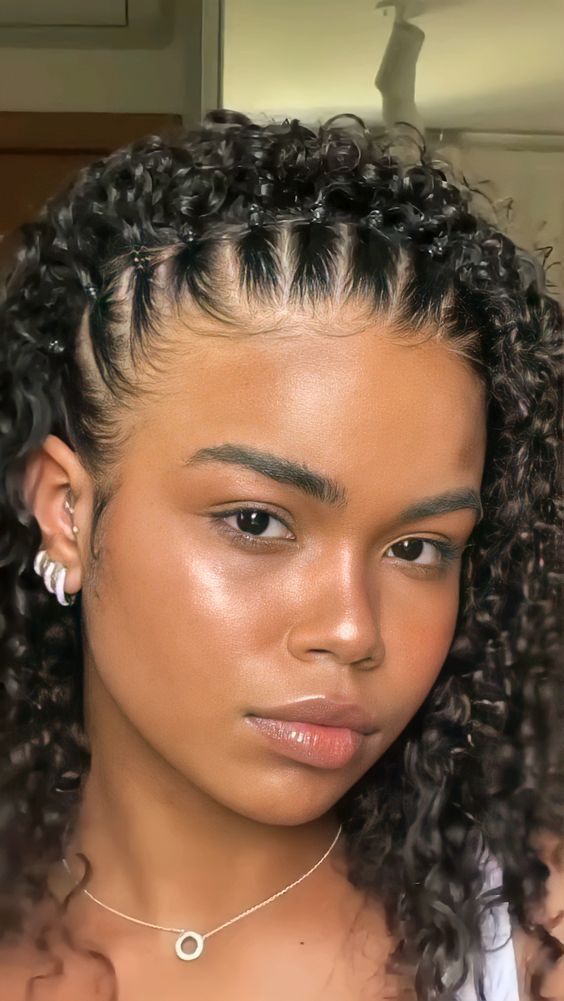 We love the effect the full tie-back hairstyle creates on girls with curly hair, especially when it's for an event like Homecoming!
This hairstyle is great for black teenage girls with naturally curly hair who want to be able to accentuate their curls without the hassle of having their hair in their face all night long.
5) Braided Updo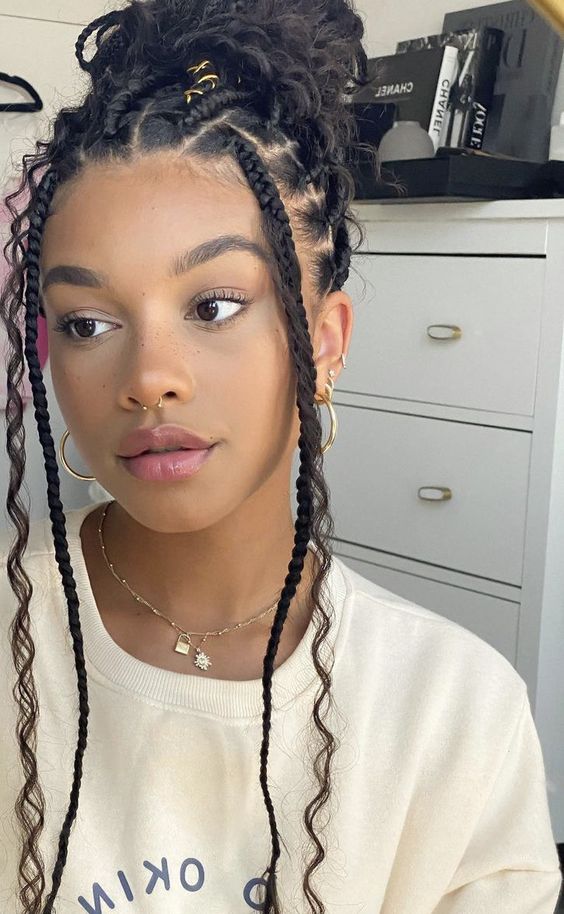 If you're someone with super long and naturally curly hair, then you'll definitely want to try the braided updo for Homecoming.
This hairstyle might be tricky to achieve at first, but looks absolutely stunning once all your braids are in and you've pulled them back into a volumized bun.
6) Space Buns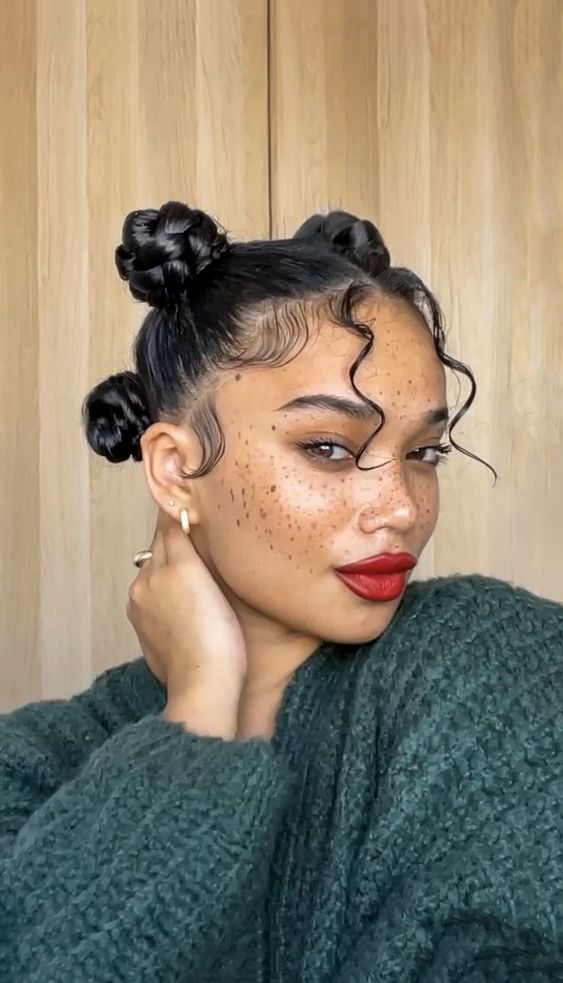 Space Buns are a great Homecoming hairstyle for anyone, especially if you have thick curly hair and are looking to tame it for a night.
The space buns are cute, fun, and will hold your hair in place all night long.
So you can worry less about your hair and more on dancing the night away!
7) Bubble Pigtails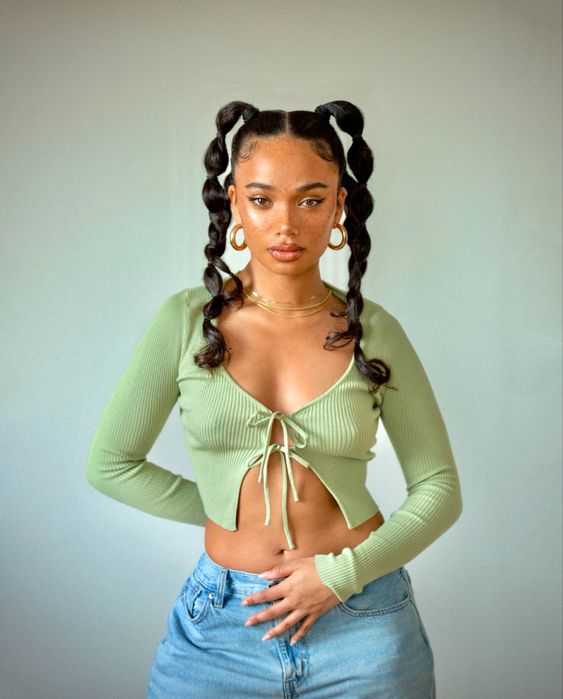 One of the many perks of having curly hair is all the volume you get from it, which helps in hairstyles like this!
This cute hairstyle is so much fun and all it takes is a few micro hairbands to really rock this look.
Related Post: Daily Routine for Teenage Girls
8) Braided Bun Updo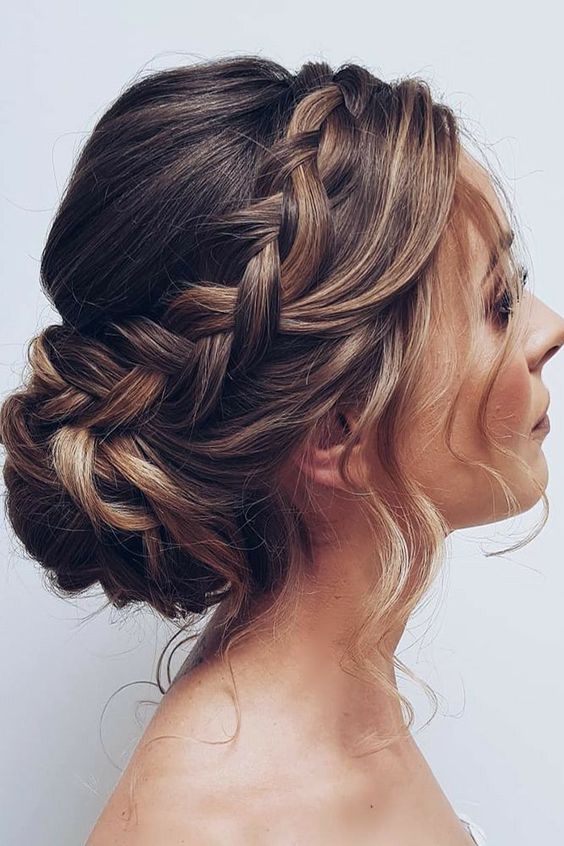 An updo is a classic go-to for Homecoming, but if you want to add a little something extra to it, try throwing in a few braids!
This updo hairstyle is classic, chic, and fancy, so it's perfect for a night out in a beautiful dress!
9) Curly Headband Bun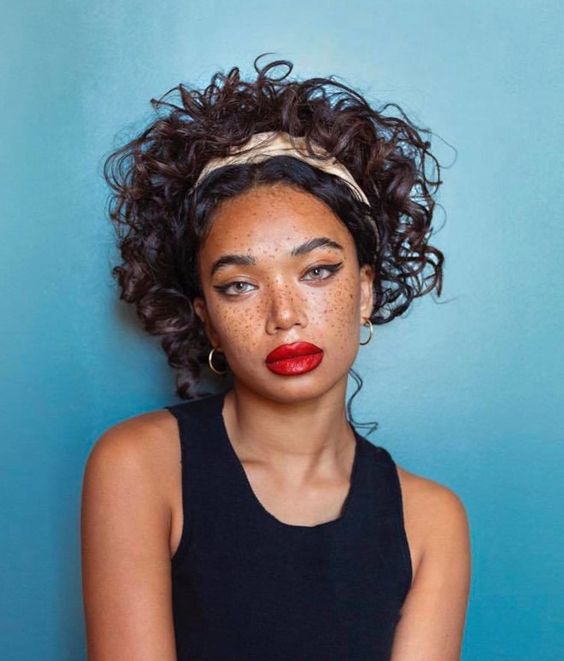 Who doesn't love the addition of a fun, patterned headband in their hair?
Adding in a headband to your updo is such an amazing way to elevate your hairstyle, especially if you match it to your Homecoming dress!
10) Colorful Braids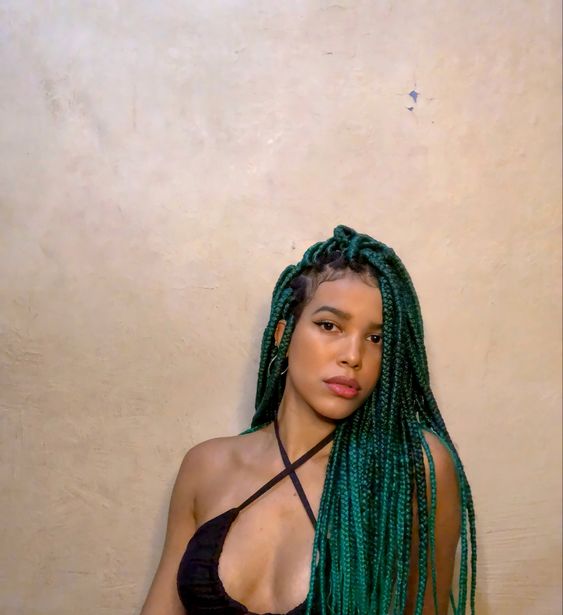 Go all out for Homecoming with fun and colorful braids!
If you have long, curly hair, then try adding in some color to your braids to create a look that is sure to wow the crowd.
We recommend matching the colors to your Homecoming outfit for the perfect IG worthy look.

11) Curly High Bun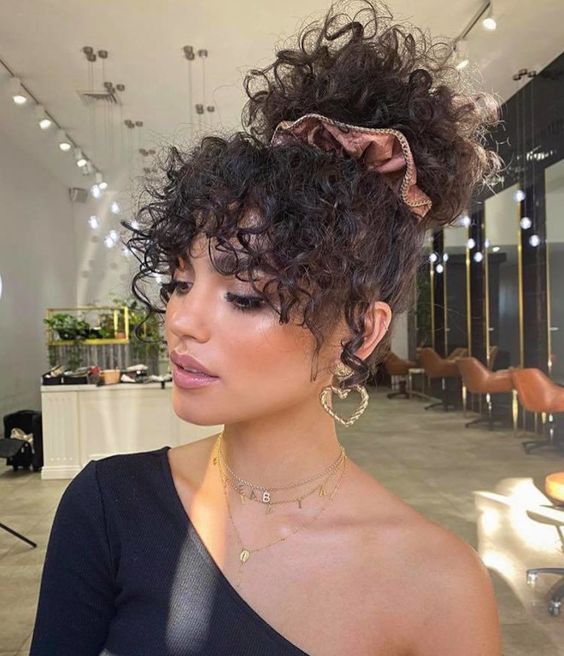 A curly high bun is one of the cutest homecoming hairstyles for curly hair because it's easy, looks amazing, and stands out!
If you're rocking the super curly hair, try throwing it up in a loose and messy high bun with the addition of a fun, colorful scrunchy.
12) Natural Curly Headband Look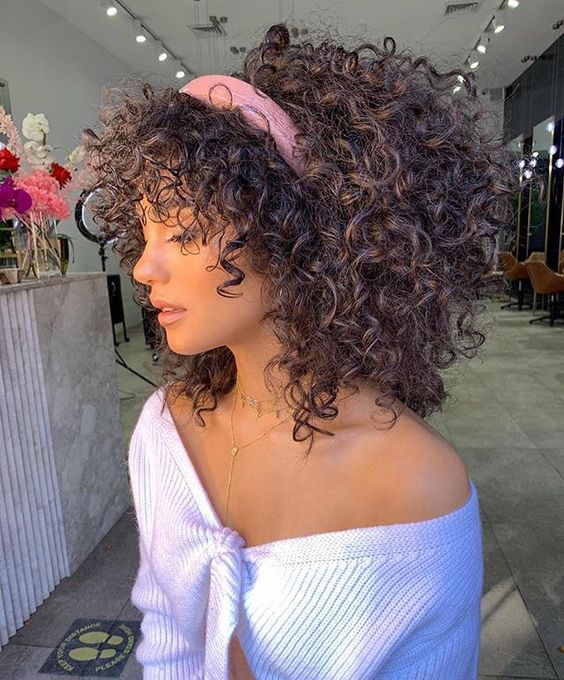 If you want to rock your naturally curly hair for Homecoming in a unique way without doing too much to it, then just put a headband on!
Headbands are a great way to accessorize your hair without trying too hard.
So grab a coordinating headband to your dress and watch how it elevates your look in a matter of seconds.
13) Jewelry & Barrettes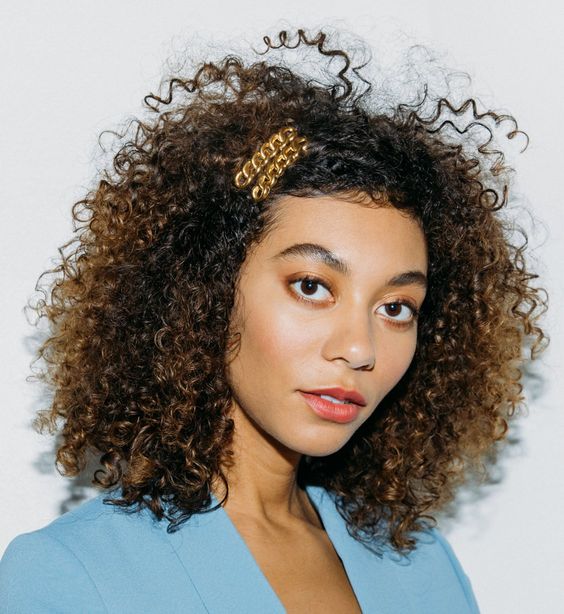 There is no better way to add jewelry to your Homecoming outfit than adding it right to your hair!
Whether you have long curly hair, or short curly hair, adding a few pieces of chunky gold jewelry immediately takes your hairstyle to the next level.

Related Post: Most Popular Shoes for Teenage Girls
14) Cute Butterfly Clips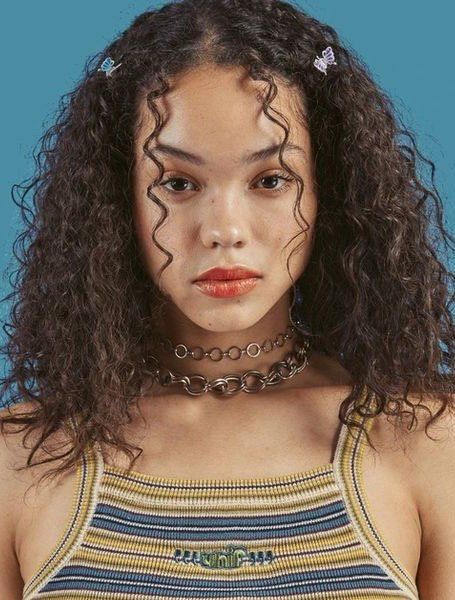 If you're looking for a cute and easy way to accessorize your naturally curly hair for Homecoming, then add in some butterflies!
Adding in butterfly clips throughout your hair creates such a fun look that everyone will be wanting to copy at school.
15) Half French Braids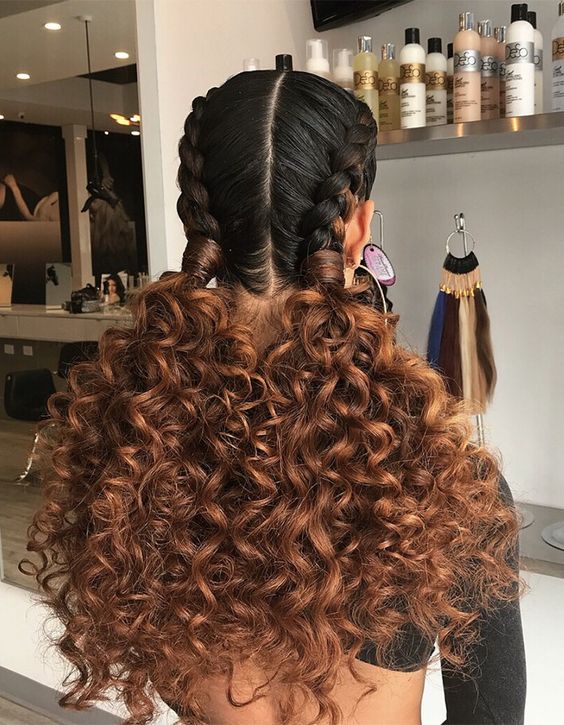 We love the look of French Braids, especially when it's only done halfway so that your natural curls can shine.
This hairstyle is stunning, breathtaking, and only takes a few minutes.
16) Top Layer Wavy Ponytail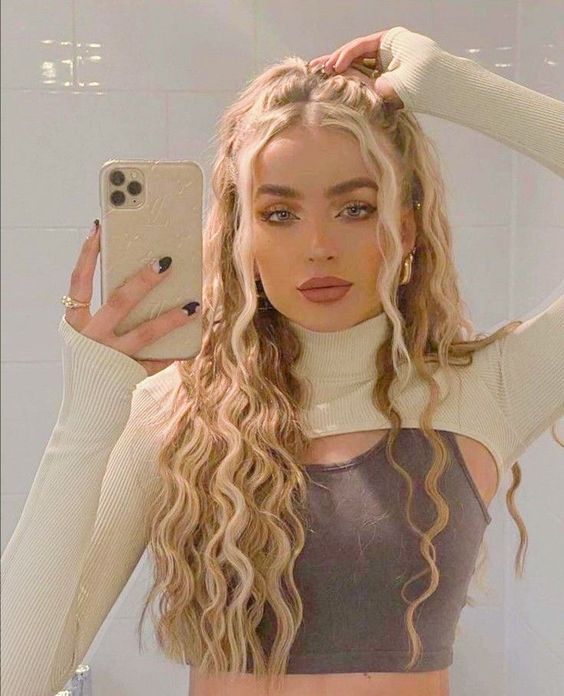 We're obsessed with the way the trending Top Layer Ponytail makes everyone look, especially when you have stunning makeup to go with it.
This hairstyle is super easy to achieve and can be dressed up with fun makeup and jewelry for a jaw-dropping look.
Just make sure when you pull your top layer back to leave two long curly pieces out.
17) Slicked Back Low Ponytail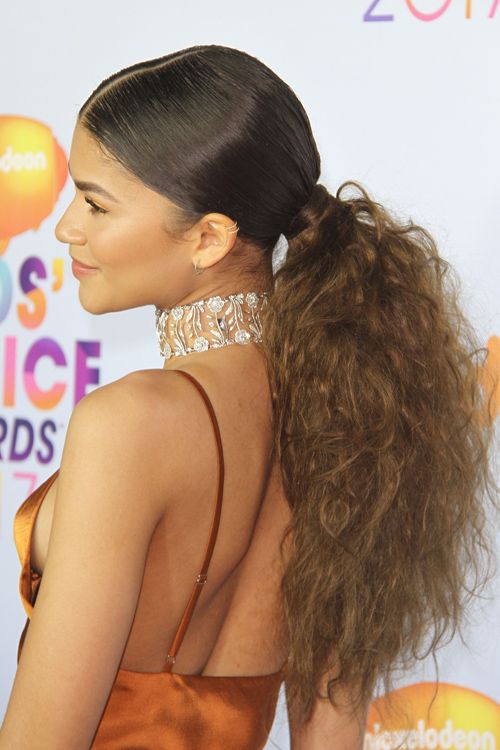 If you're just as obsessed with Zendaya as we are, then you know she basically put this hairstyle on the map for all curly haired queens.
The Slicked Back Low Ponytail is one of the easiest homecoming hairstyles for curly hair girls to achieve.
All you need is a little bit of hair gel, a fine comb, and a little bit of patience.
18) With A Scarf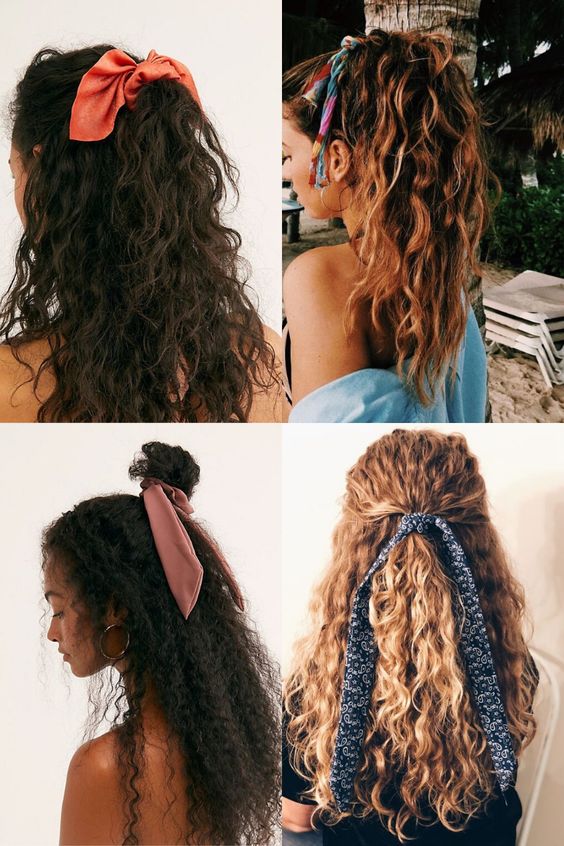 Having curly hair can be such a blessing, especially when you have thick, long curly hair.
Your options for hairstyles are endless, like all the ways you can style a scarf with your hairstyle!
So if you're looking for a last minute option for your Homecoming hair, add in a fun, colorful scarf to create a boho chic look you'll love.
19) Chic High Ponytail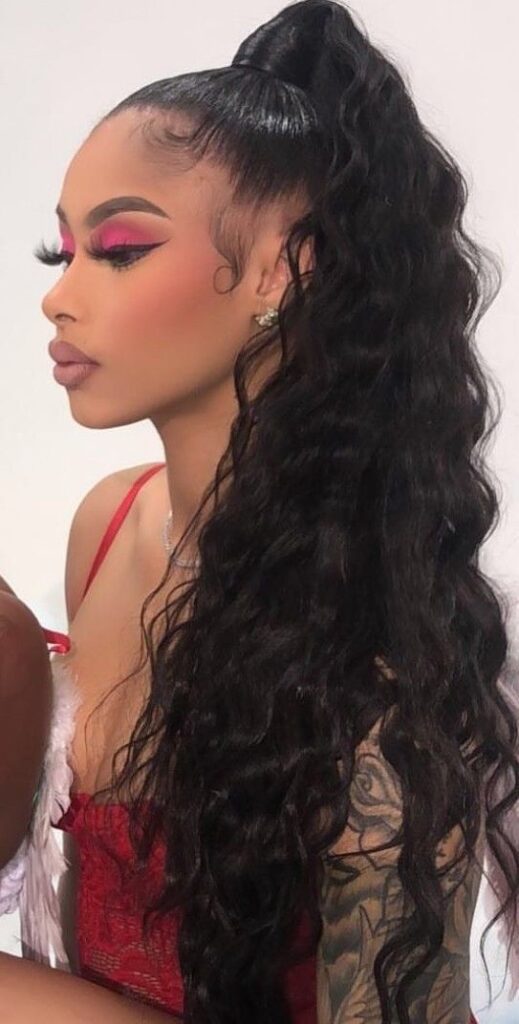 If you're wondering how to wear your curly hair for Homecoming, then look no further than the super chic and fancy high ponytail.
This classic updo was practically made for girls who have curly long hair as it does such a great job accentuating your curls and your face.
Related Post: Most Popular Jeans for Teenage Girls
20) Short Curly Bob Hair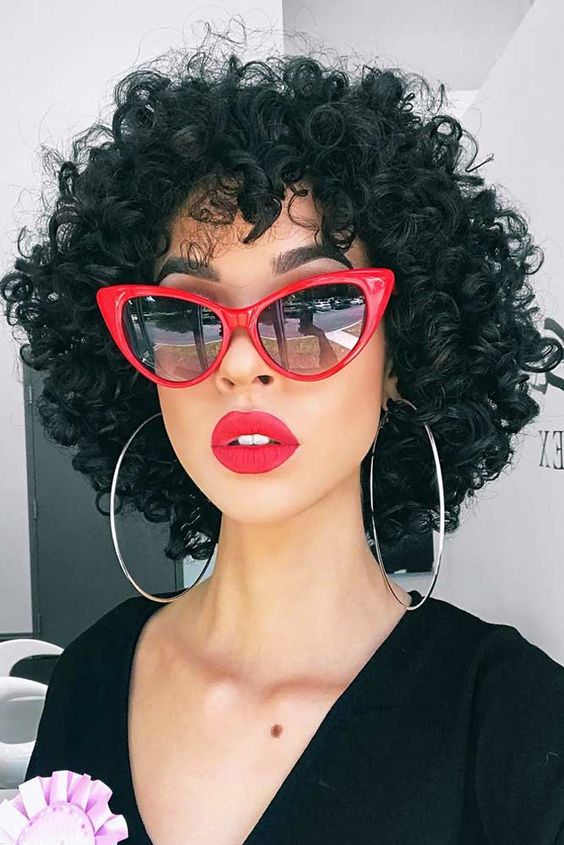 If you have short curly hair and have a hard time finding a hairstyle that works, especially for events like Homecoming, try turning to your makeup and jewelry to create a stunning look.
Sometimes with short hair it can be hard to pull it back into an updo, so leave it down and reach for the accessories.
Try relying on dramatic earrings and a bold lipstick to elevate your look.
Hopefully these homecoming hairstyles for curly hair gave you a bit of inspiration for how to nail your look on the big night!
If you have any comments, question, or suggestions leave them down below. Thanks for reading!