Do you need some help finding a couples outfit for prom? Here are the 50 best prom couple outfits in 2023!
From the simple matching accessory outfits, to the sparkly color coordinated couples outfits, you'll be sure to find one that is to your liking.
Plus, we've included some more elegant and subtle matching outfit features that will be sure to catch your eye.
Want more prom ideas? Check out these posts:
Let's dive in!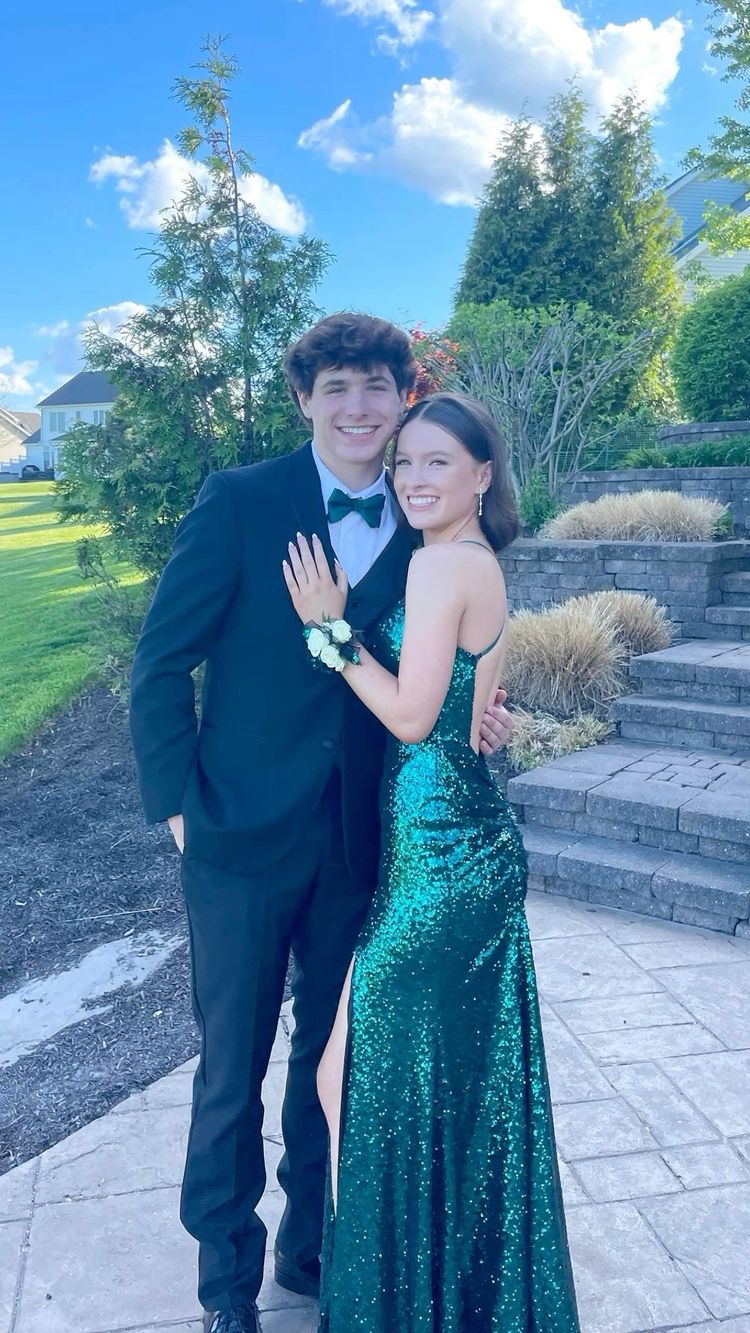 Light up the night with this sparkly emerald green prom couple outfit that will shine bright all night long. Definitely one of our dazzling prom couple outfits that you need to try out.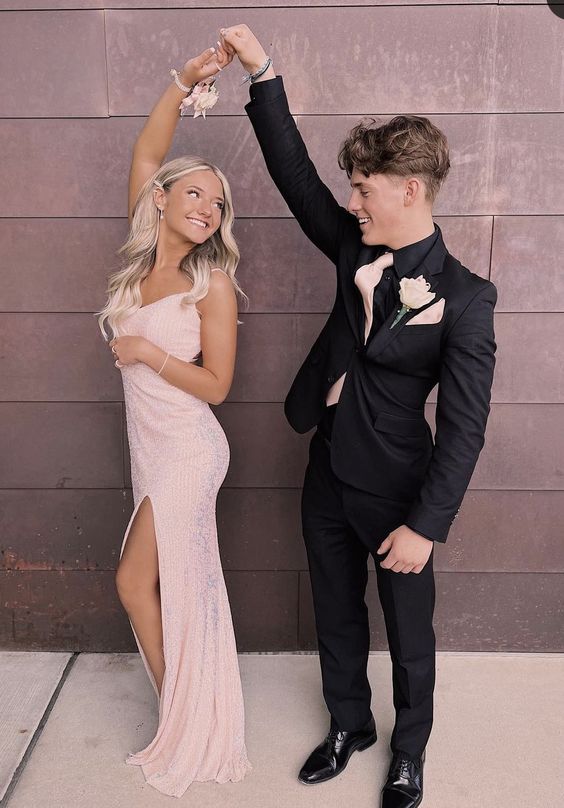 We're blushing over this cute and romantic blush colored matching prom couple outfit.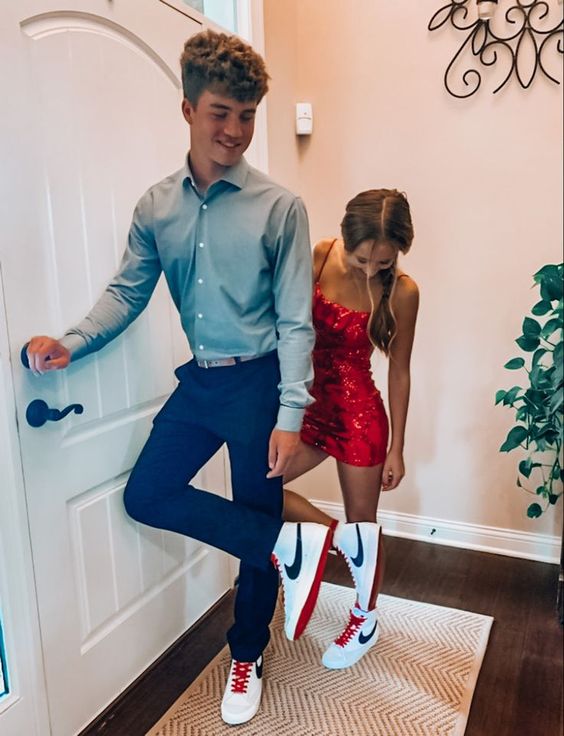 For the girls who prefer sneakers over heels, this matching nike blazer prom couple outfit idea is a true showstopper.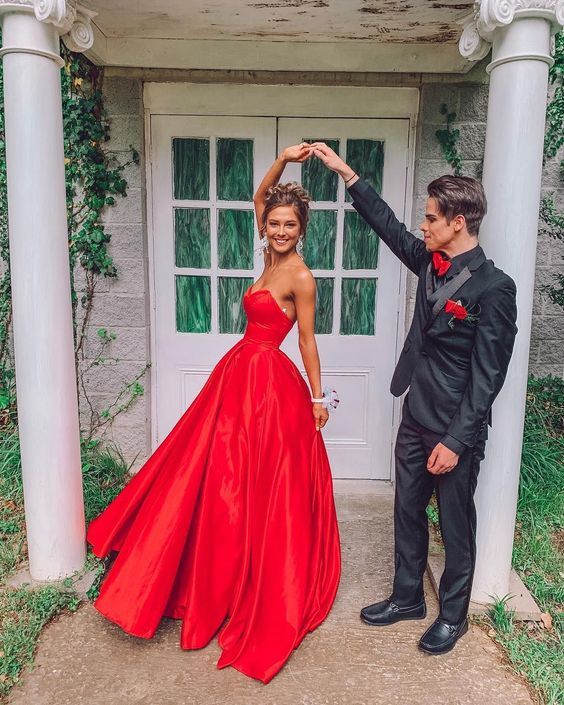 Red just has a way of stealing our hearts and capturing our attention, especially at prom.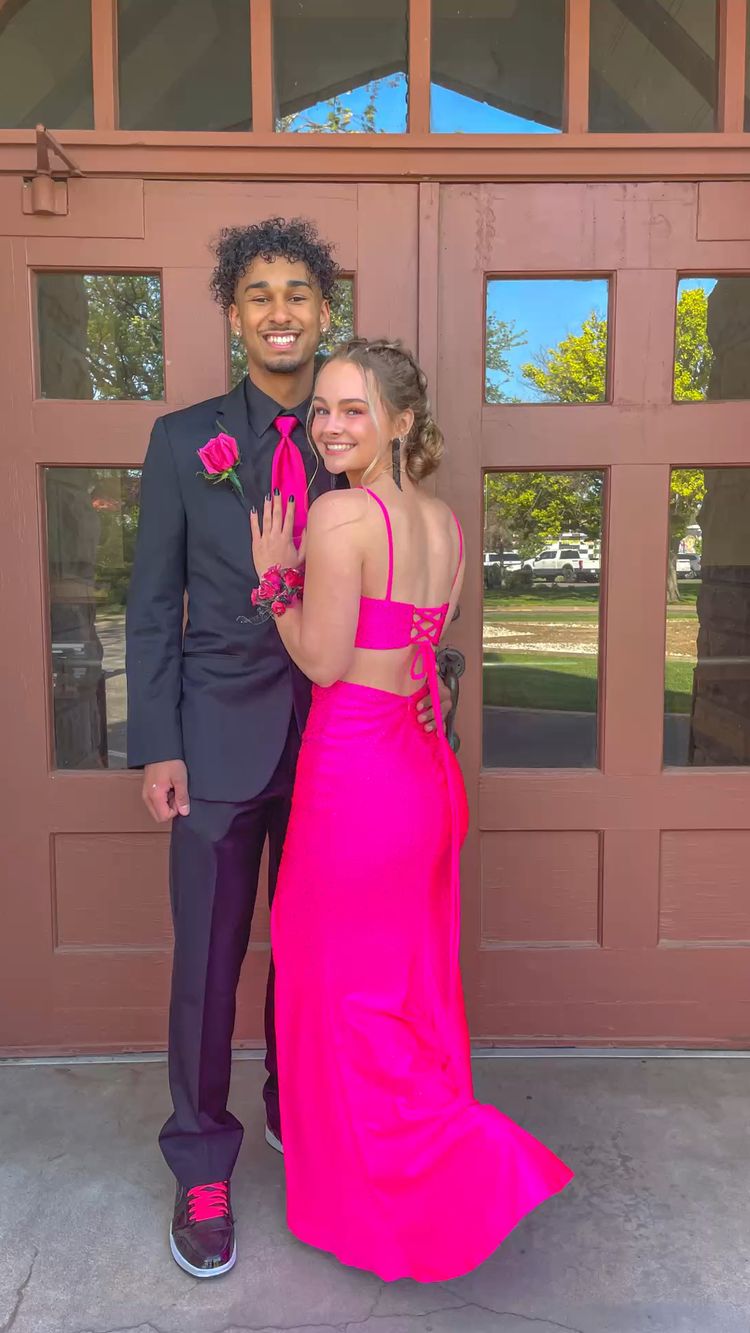 Channel your inner Barbie and Ken with this hot pink Barbie inspired prom couple outfit.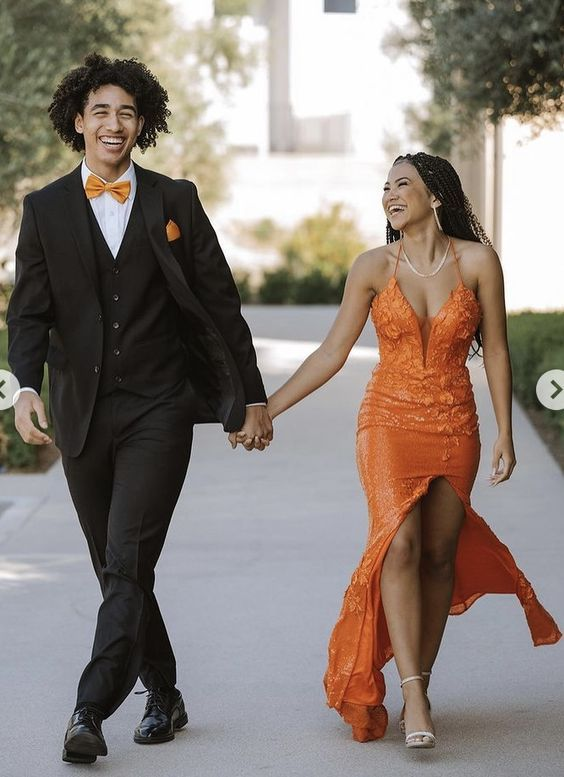 A matching prom outfit inspired by summer?
Orange you glad we put this on the list.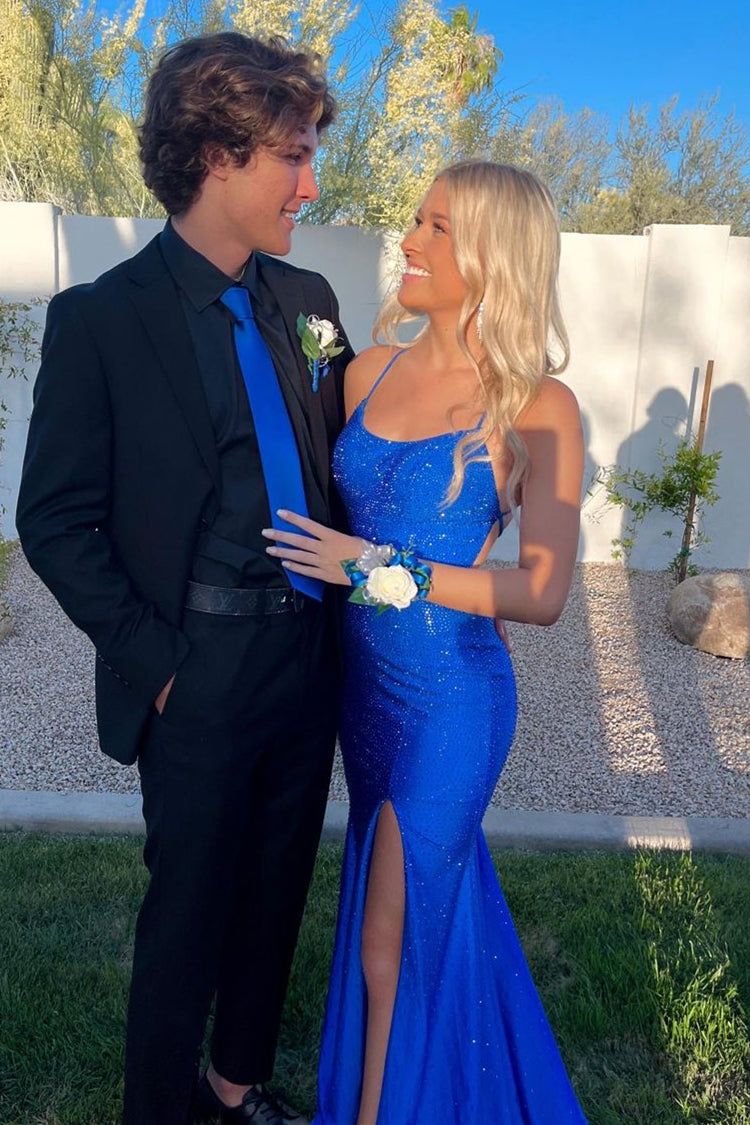 Feel electric at prom with this vibrant prom couple outfit idea that will steal the show.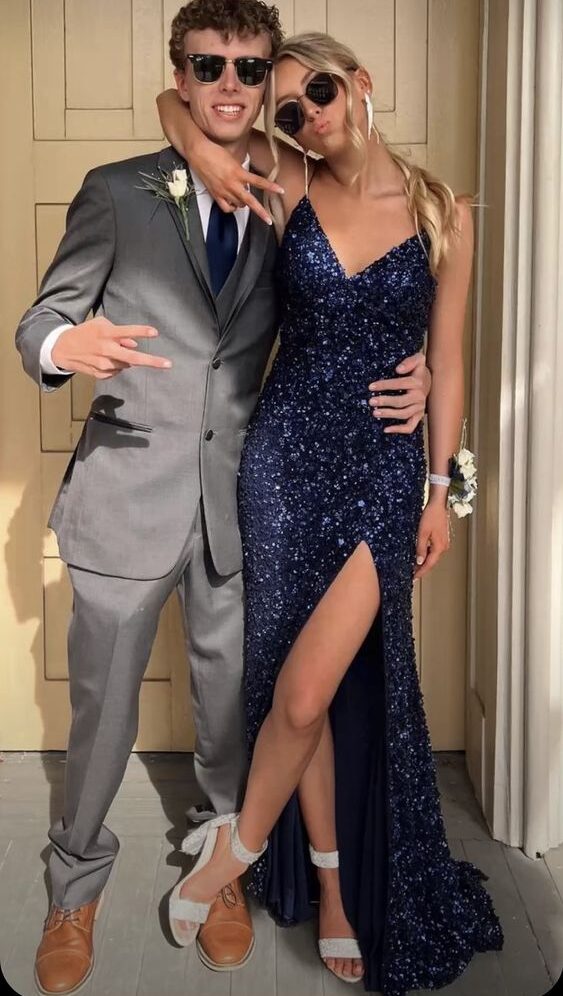 We're a sucker for anything navy and sparkly for prom, so consider this one of our favorite prom couple outfit ideas.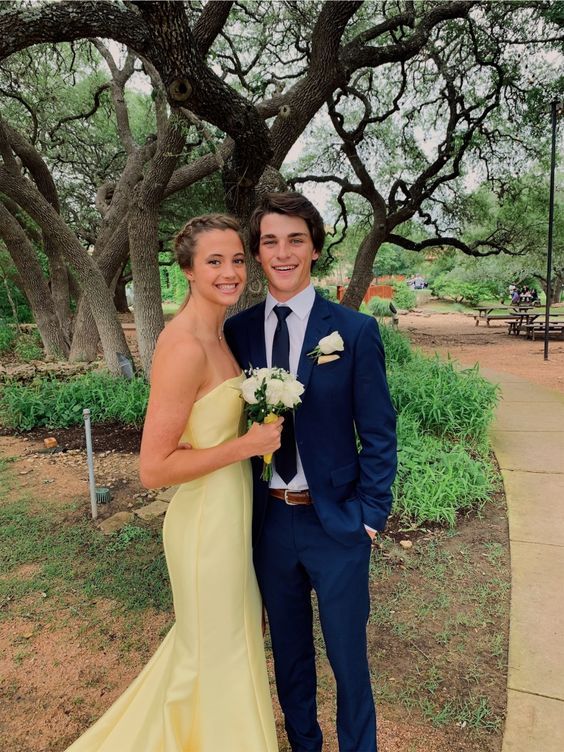 We can't stop obsessing with how cute and chic this yellow and navy matching prom outfit idea is.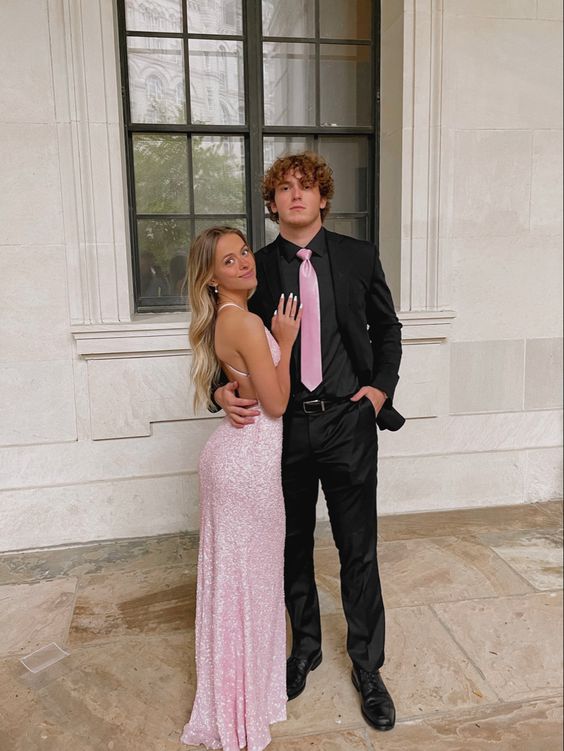 Baby pink is definitely one of our favorite colors for prom, especially when a guy rocks a pink tie.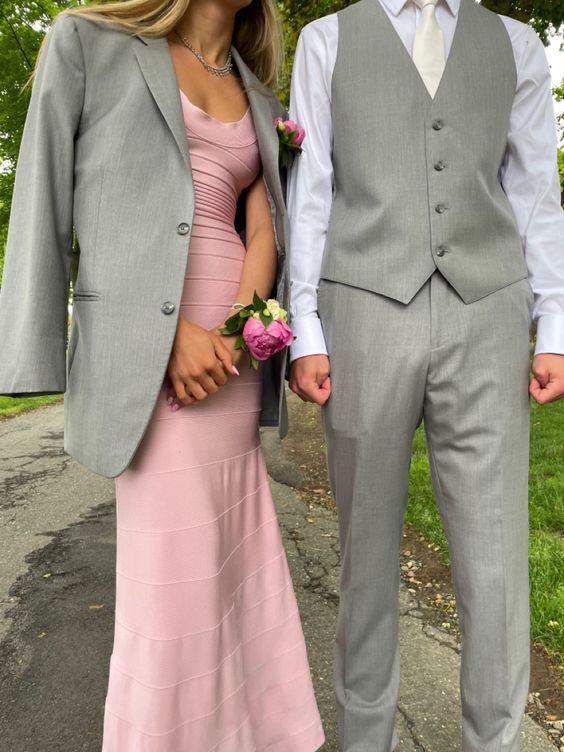 The pink and gray color combination for prom is truly elite.
This look is definitely meant for a power couple.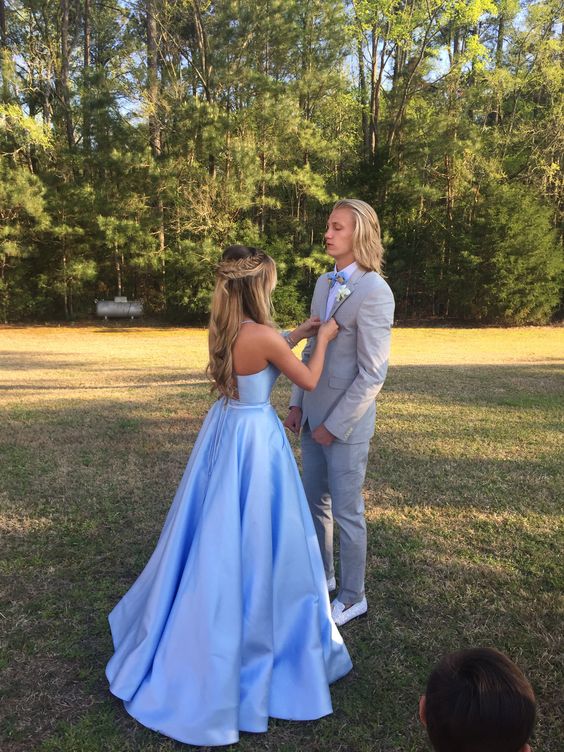 It's official, we're ordering a baby blue prom dress ASAP.
Oh, and we're definitely making our boyfriend wear gray because this matching prom outfit is a 2023 winner.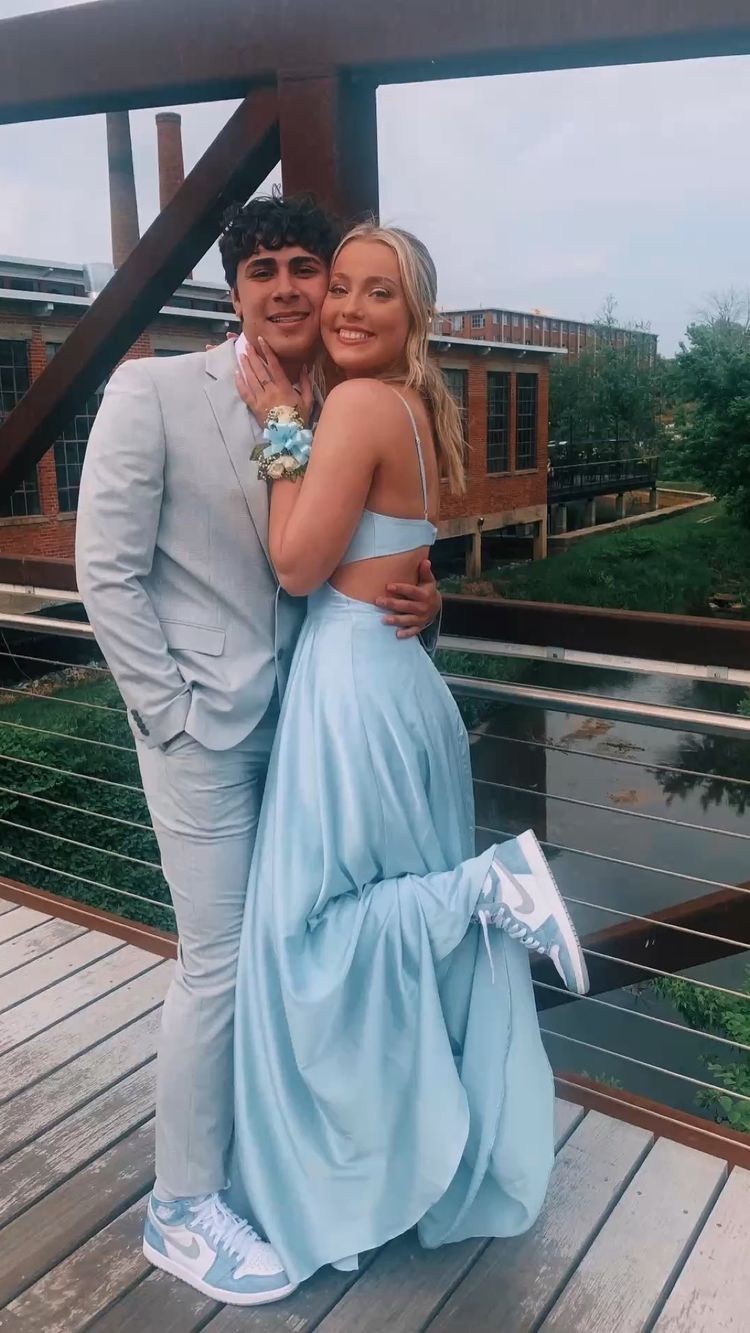 Heels? Never heard of them.
Who needs heels when you can wear matching Nike dunks for your prom couple outfit.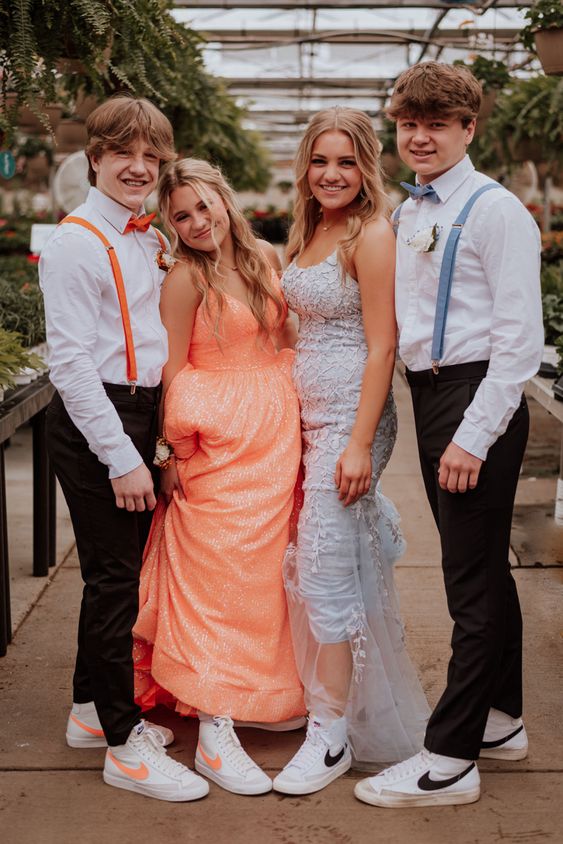 We're obsessed with how cute the matching suspenders and sneakers prom outfit looks, especially when you match with your bestie and her date.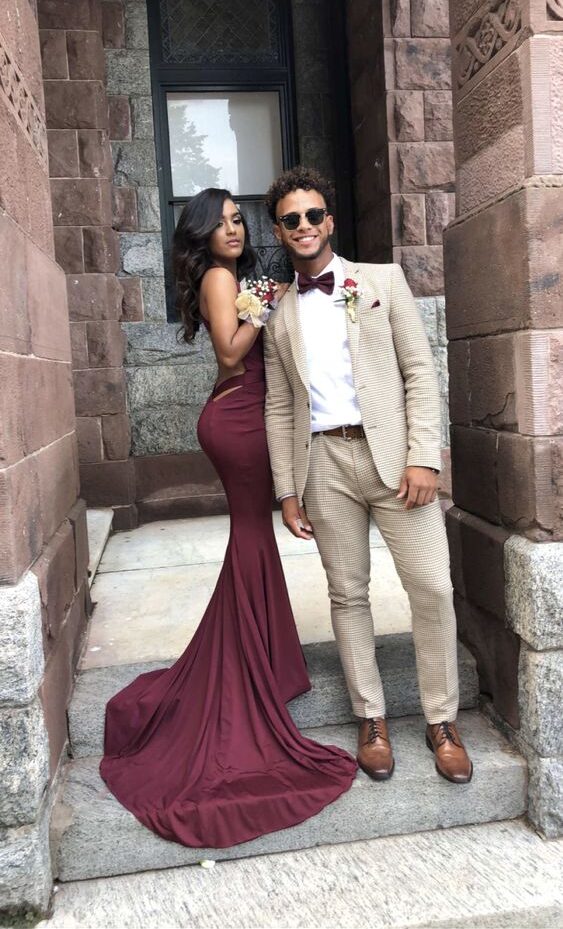 Channel your inner Taylor Swift with a maroon prom couple outfit idea that looks so chic.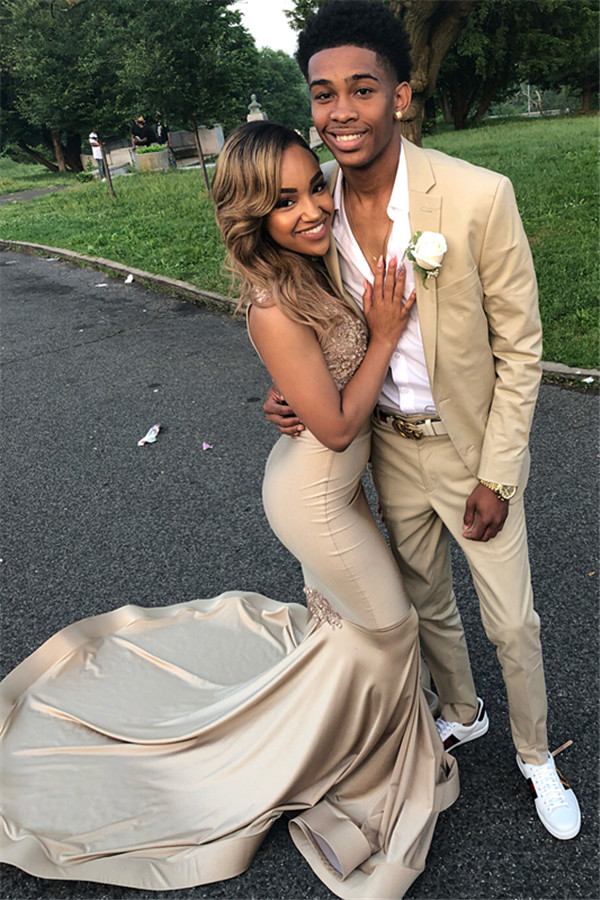 Are you the prom king and queen or are you just dressing as royalty with this gold matching prom couple outfit?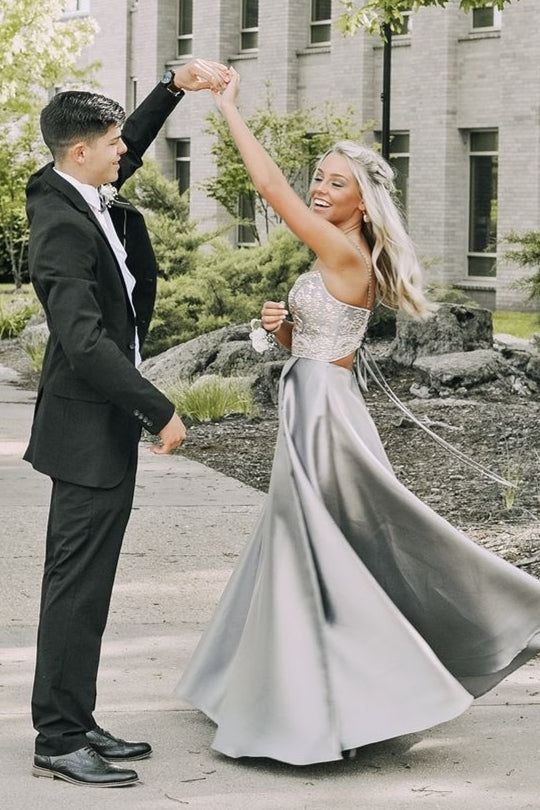 Silver is not an easy color to pull off from prom but if you can, you'll look like a thousand bucks.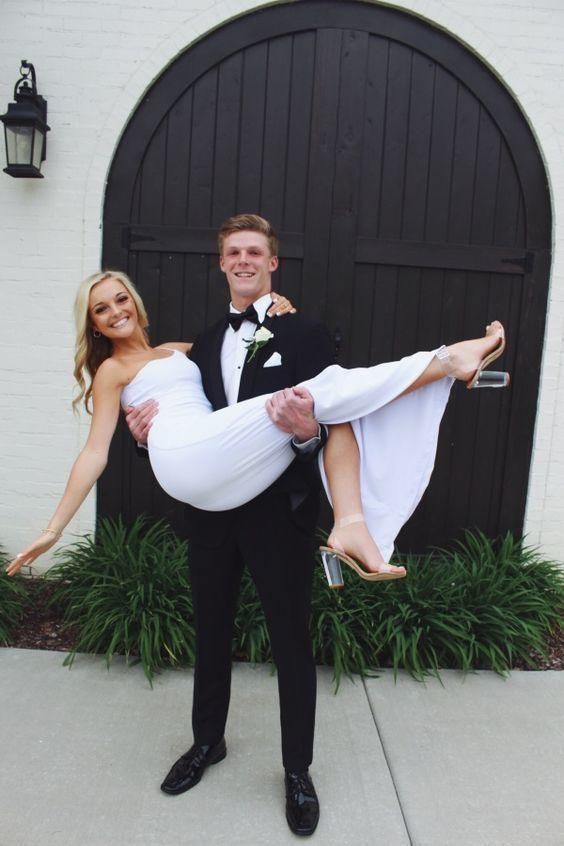 For your 2023 prom, try the classic white & black matching prom outfit for couples.
Simple can still be stunning.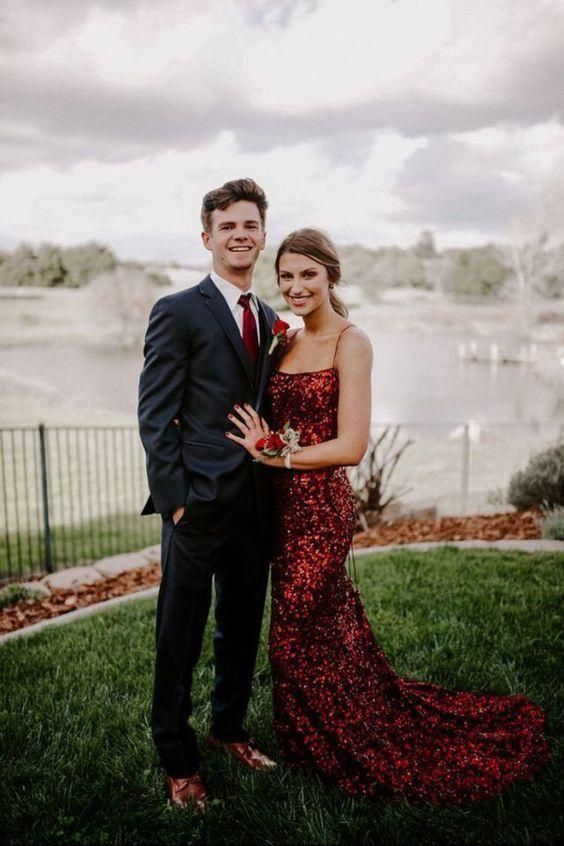 For all the Taylor Swift fans, nothing beats feeling, "bejeweled" with this Ruby inspired prom couple outfit idea.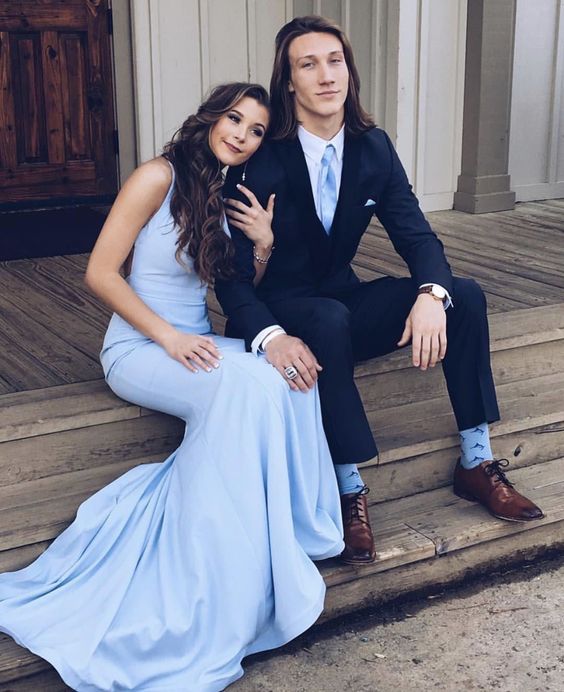 When your prom date takes it a step further and even wears matching socks to prom… now that's a keeper.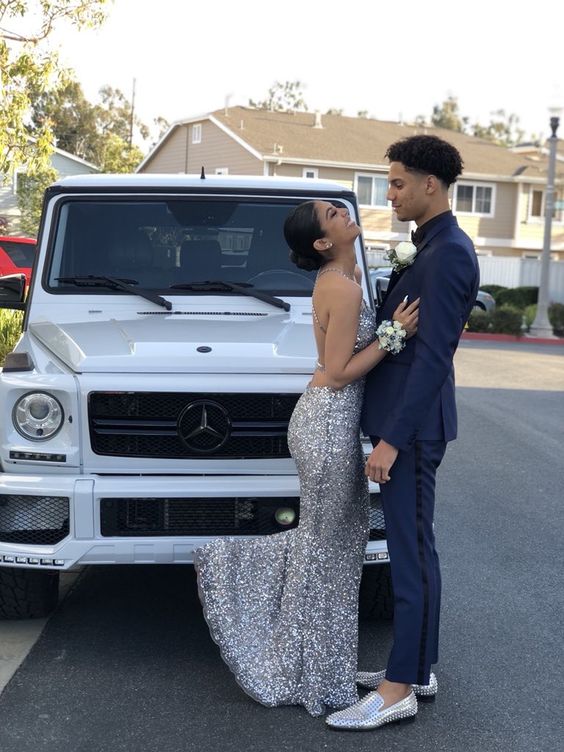 We're definitely a little too obsessed with how these matching silver shoes make for the perfect pair for any shiny silver dress.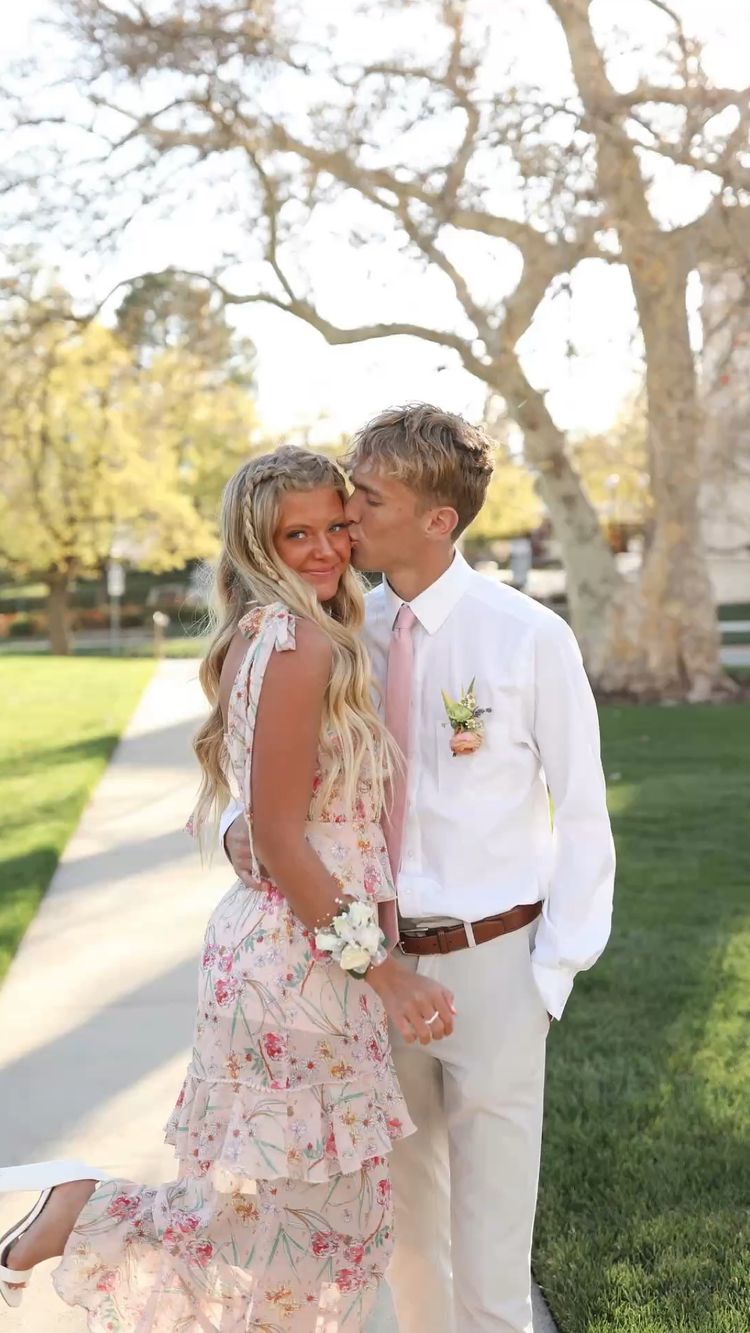 Consider us the number one fan of matching floral outfits for prom in 2023.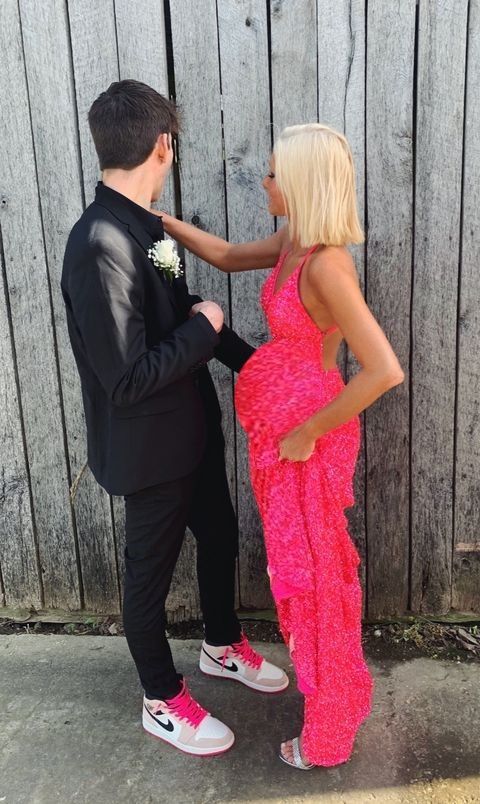 Rocking a matching hot pink outfit for prom doesn't have to be hard, it can be as simple as just matching sneaker laces.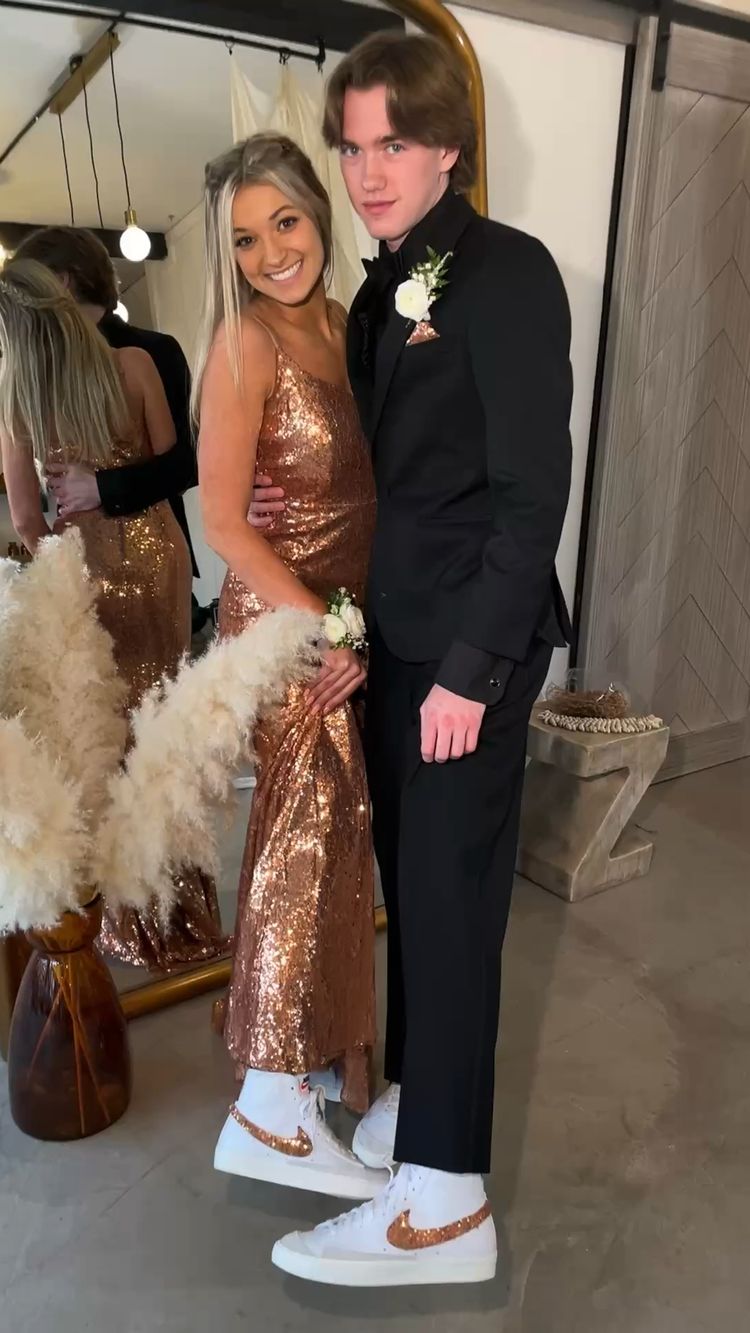 If you're going to go gold, go big with matching gold accents on your dress, suit, and shoes.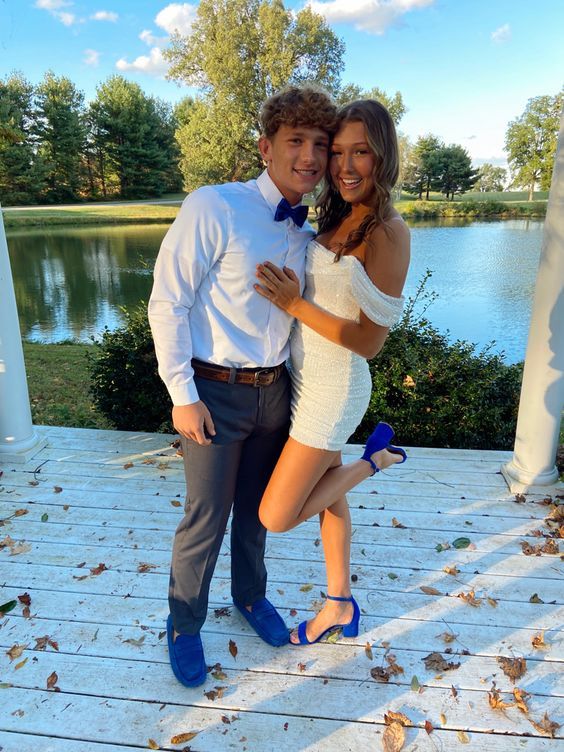 Have your "something blue" at prom be your matching blue shoes and heels. These types of color coordinated prom couple outfits are very unique and easy to pull off.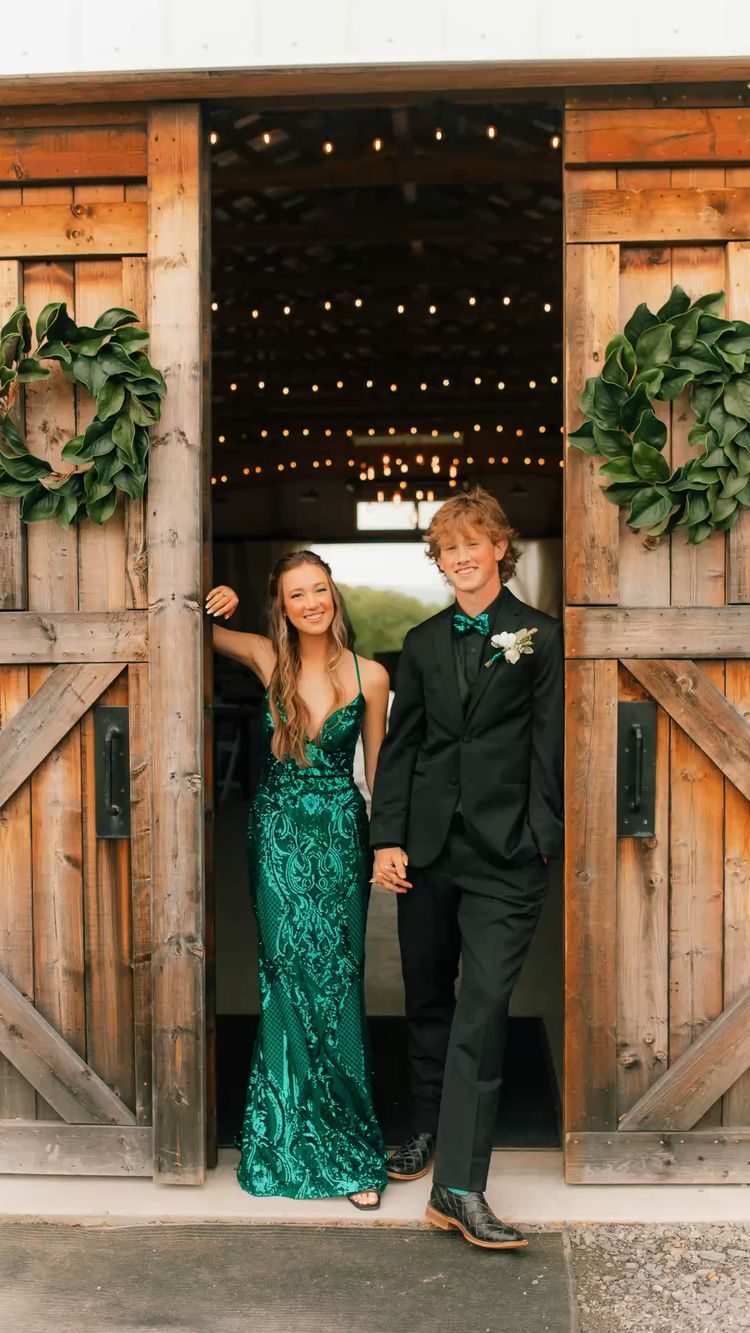 Satin green is officially one of our favorite colors for couples to match in at prom.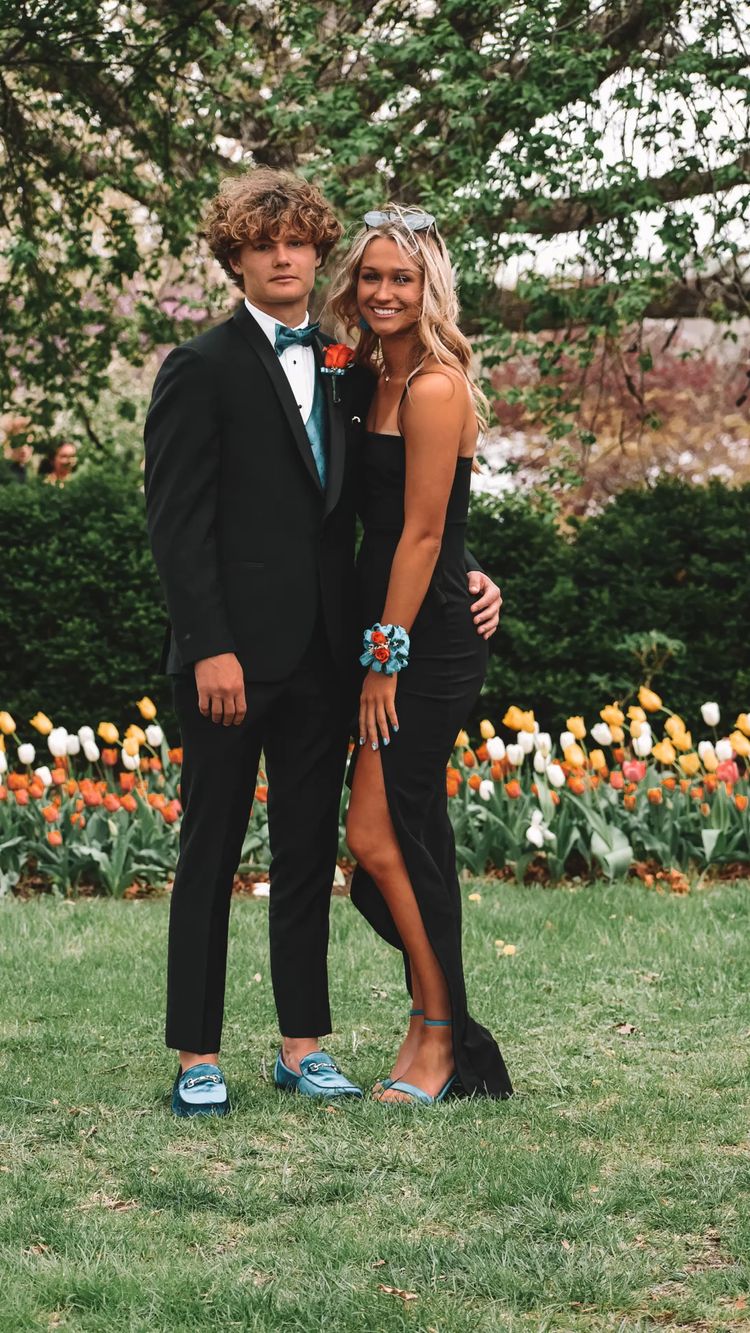 A modern twist on a classic look is the addition of blue accents to your black prom couple outfit.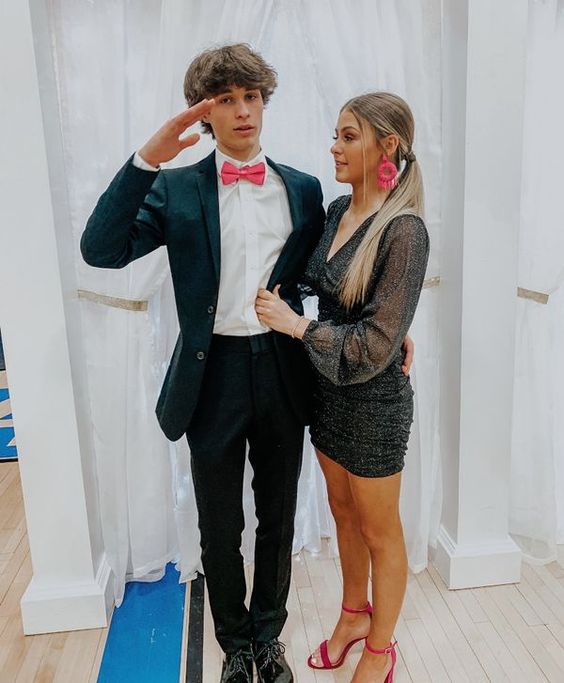 Take your matching black prom outfit up a notch with matching hot pink accents on your bow tie, shoes, and earrings.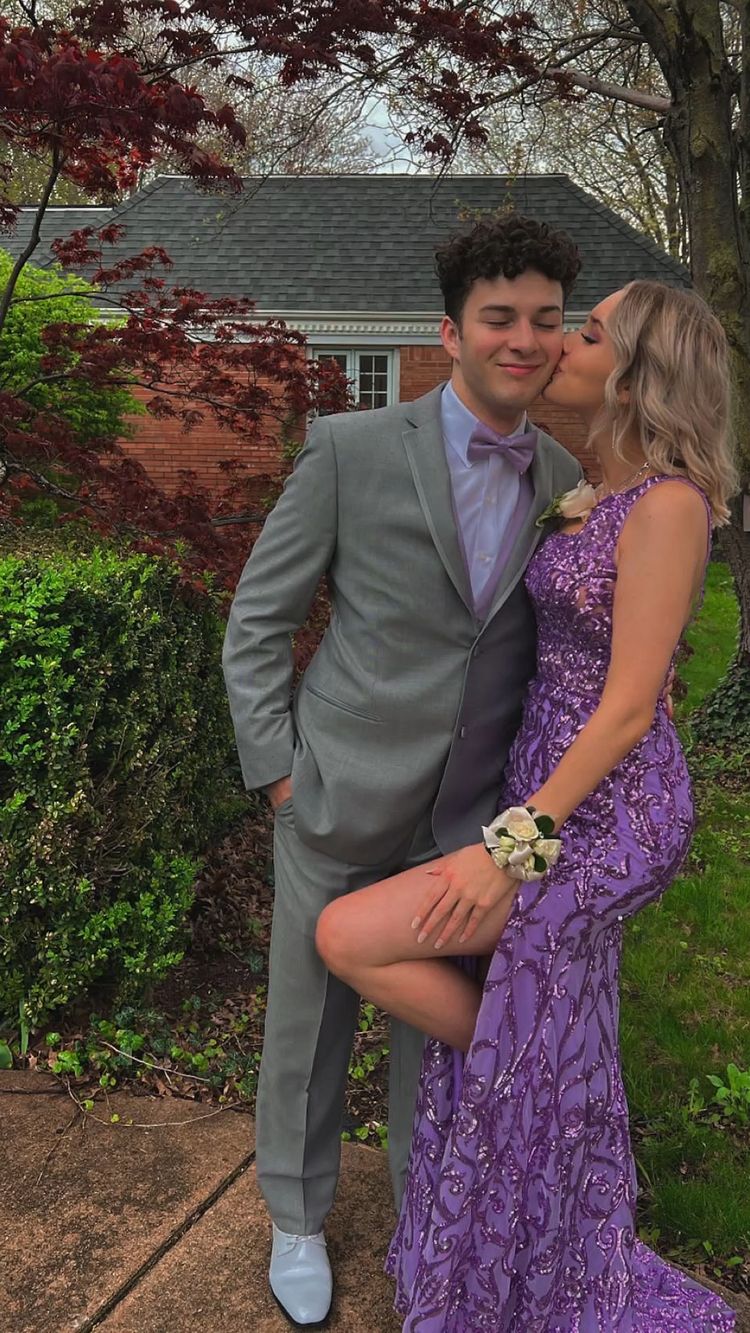 Purple is such a great color for prom and when your date wears gray with matching purple accents, there's no way you won't be prom royalty.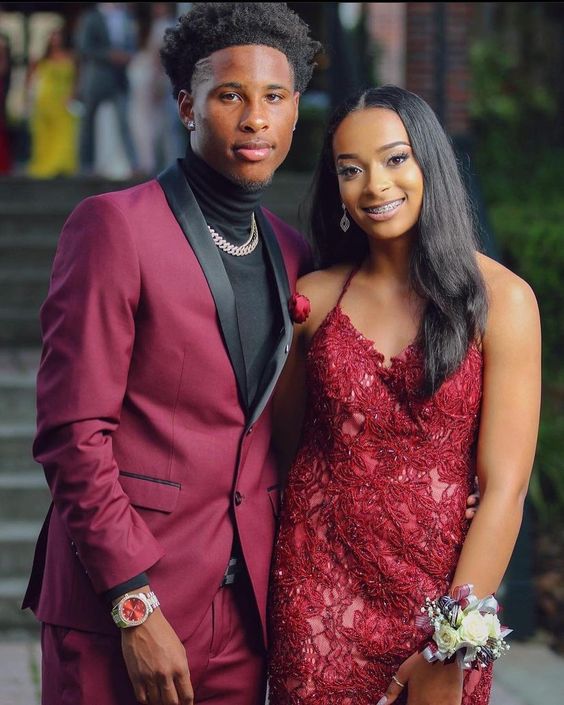 There's something about a guy matching his entire suit to your prom dress that is *chef's kiss* perfection.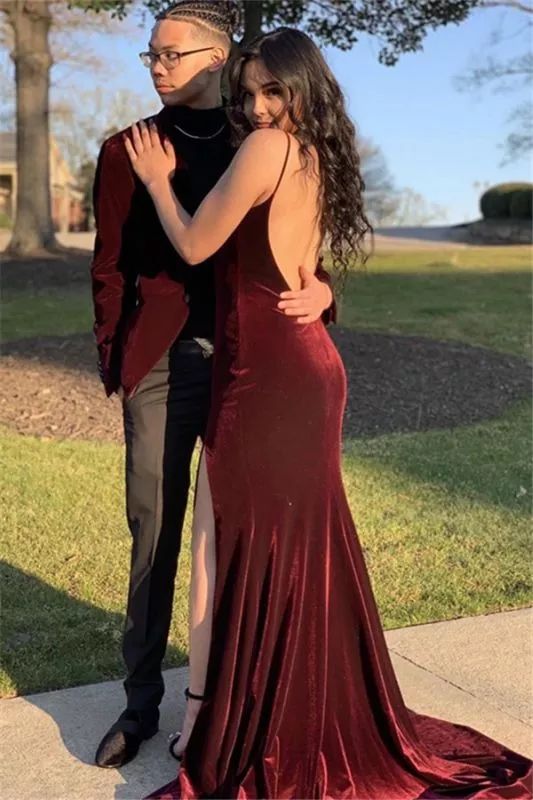 We're suckers for anything red velvet, and we mean clothing, not just the delicious dessert.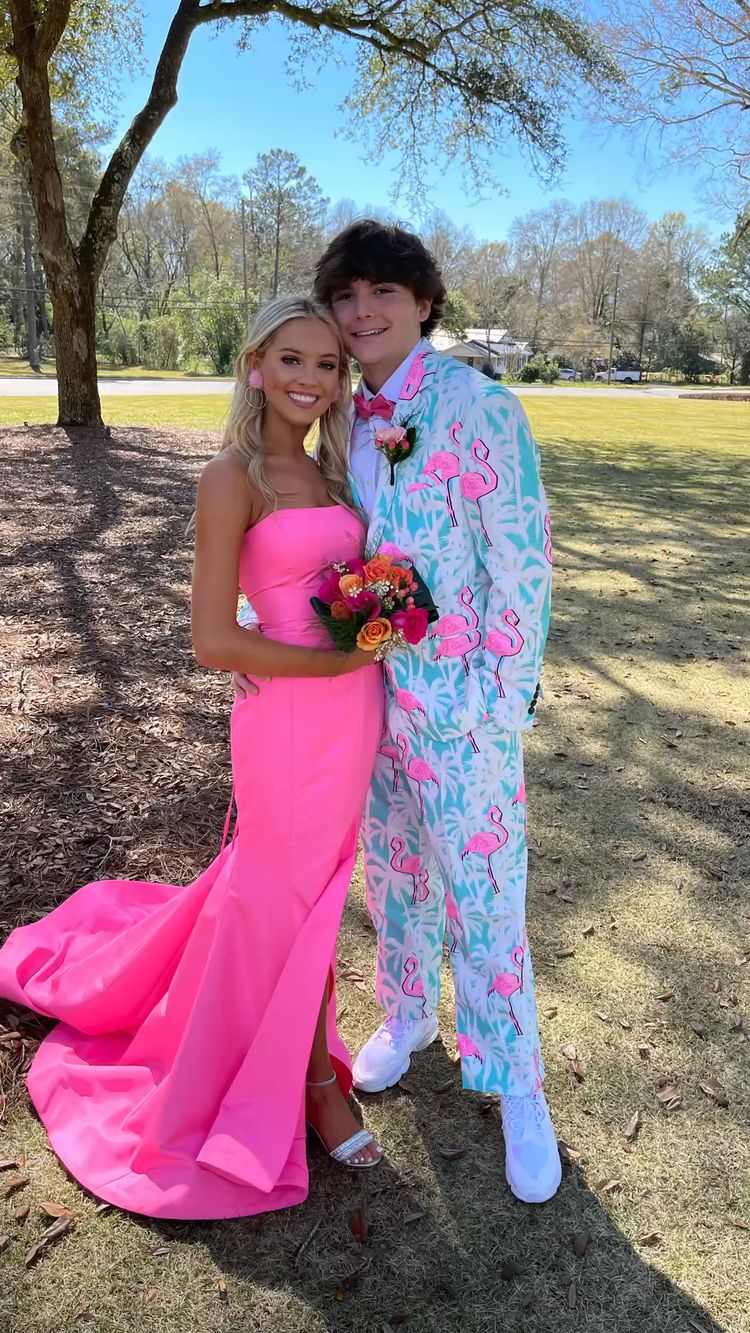 If you're looking to be bold at prom and really capture everyone's attention, we suggest trying a bold color and printed matching outfit with your date.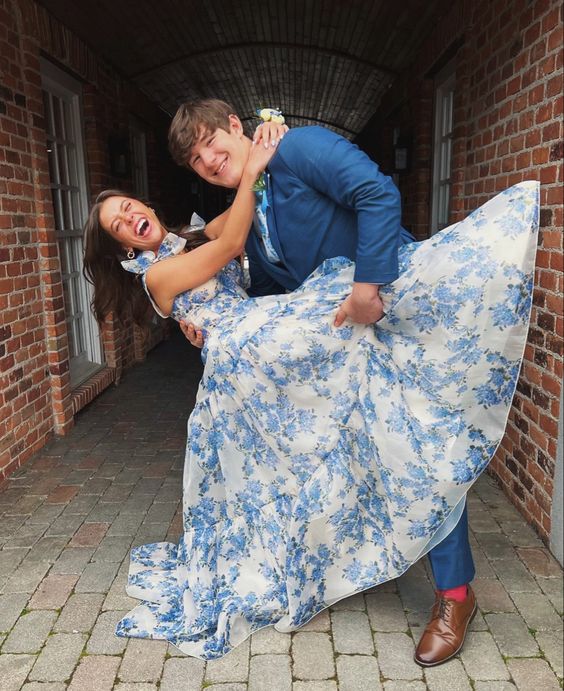 The navy and white garden party floral trend is easily one of our favorite prom couple outfits in 2023.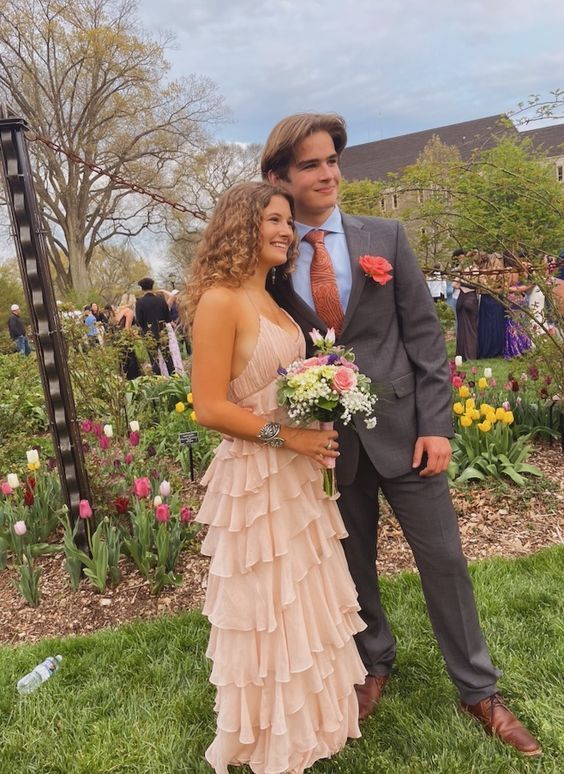 You don't have to have an exact color match to have a super cute matching prom couple outfit.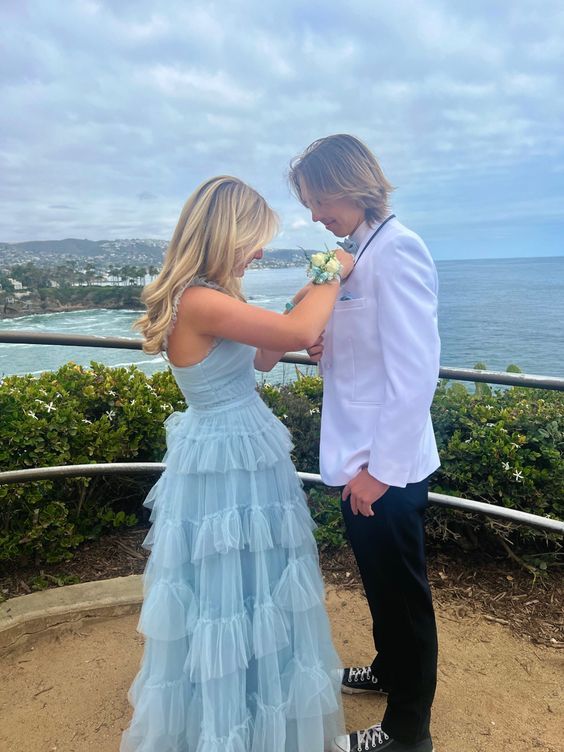 Her blue dress with his white suit jacket is such a fun pairing for a couple's prom outfit.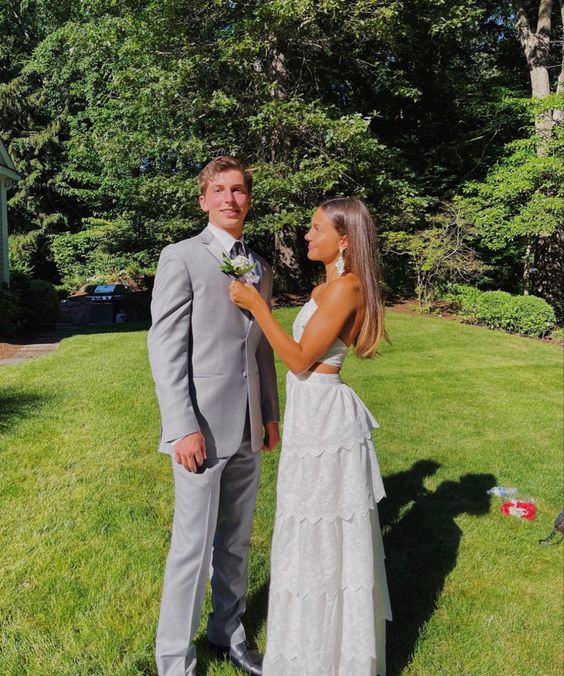 We're seriously loving the white and gray color combination for a matching prom outfit for couples in 2023.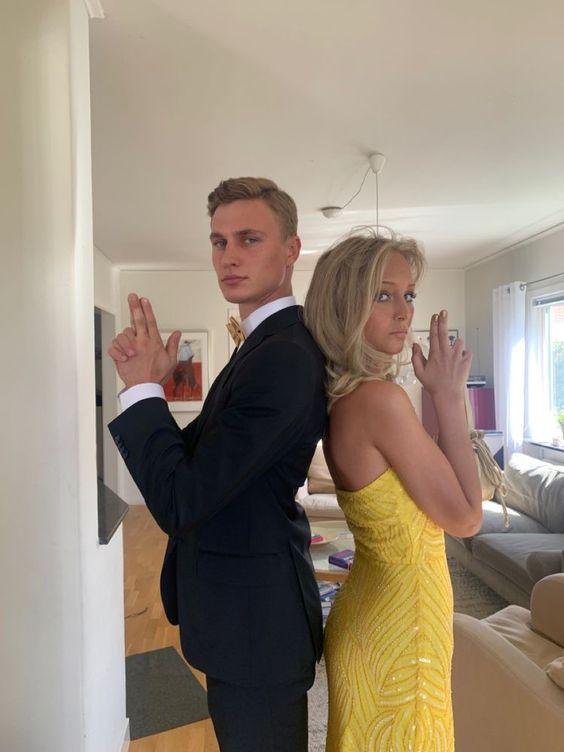 If you don't remember the song, "Black & Yellow," at least remember that this color combination for prom is epic.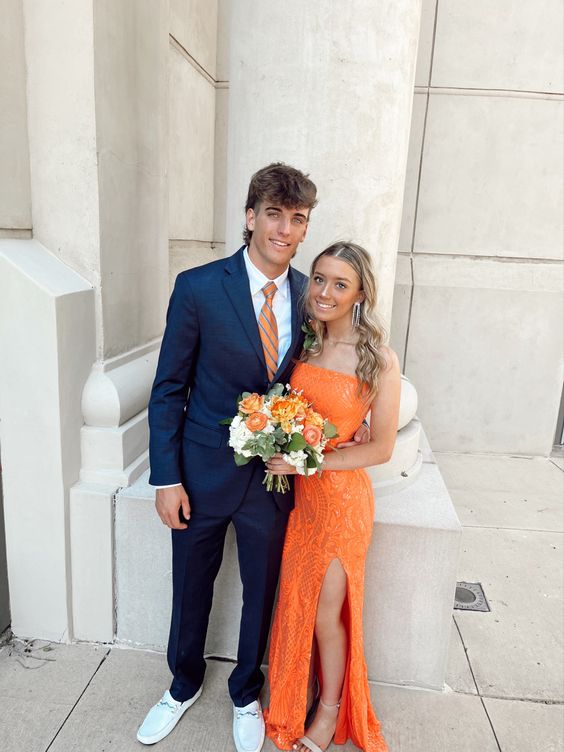 Most couples might wear orange and black as their matching prom couple outfit, but you can be different by going with orange and navy instead.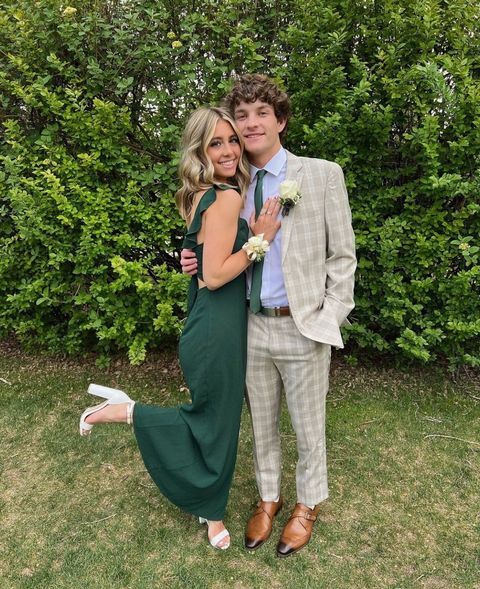 We loved patterned suits for prom and this couple outfit inspiration is to-die for.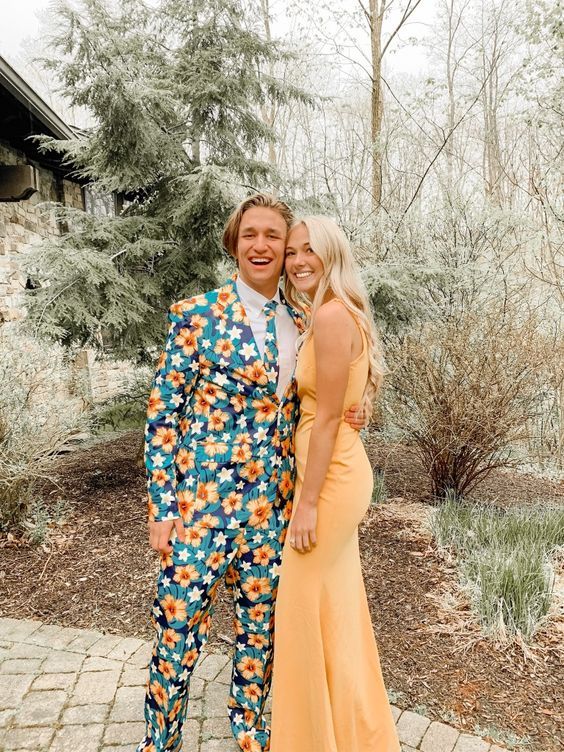 We've already shown you a prom couple's outfit with the floral dress, but now we present to you, the floral suit.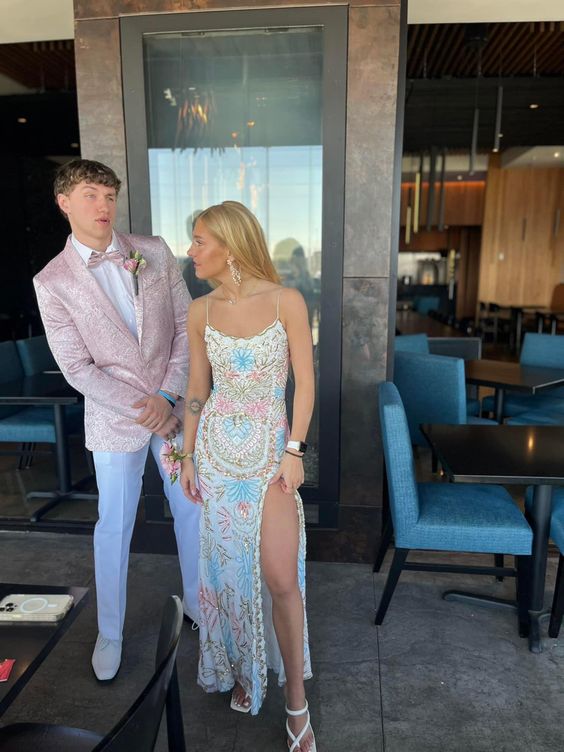 Pastel colors for prom are a winner in our book, especially when the guy also participates.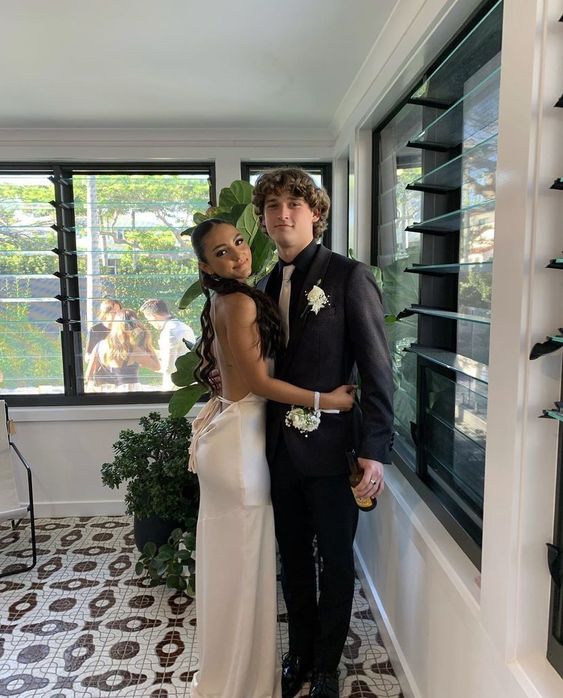 Champagne is the perfect mix of white and gold and easily makes for a chic prom couple outfit.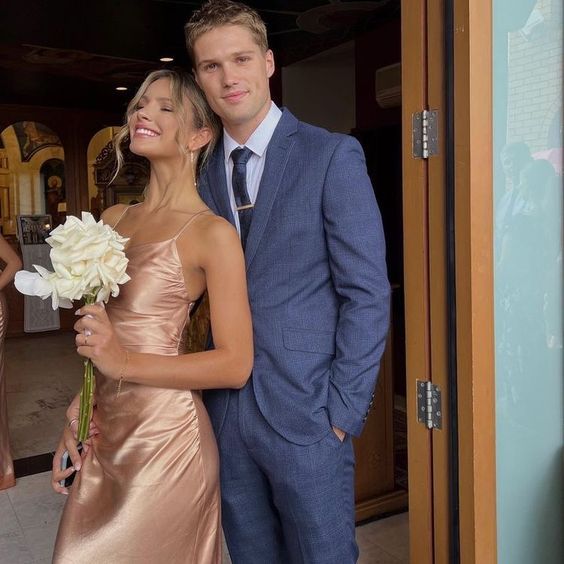 We're living for this classy and elegant couple prom outfit.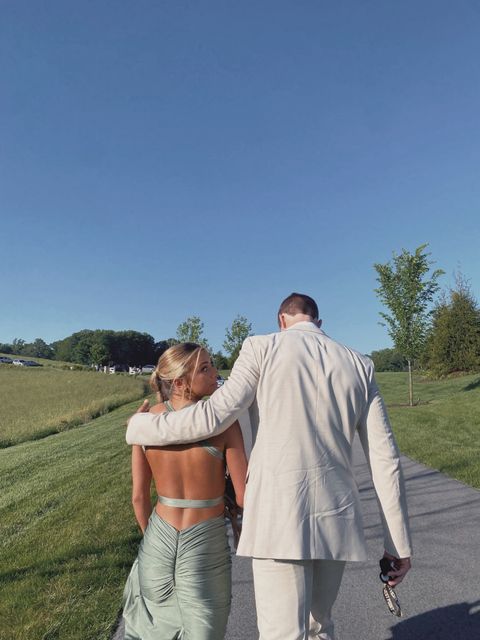 Earthy inspired tones for prom, especially as a prom couple outfit ideas, will always be a favorite in our book.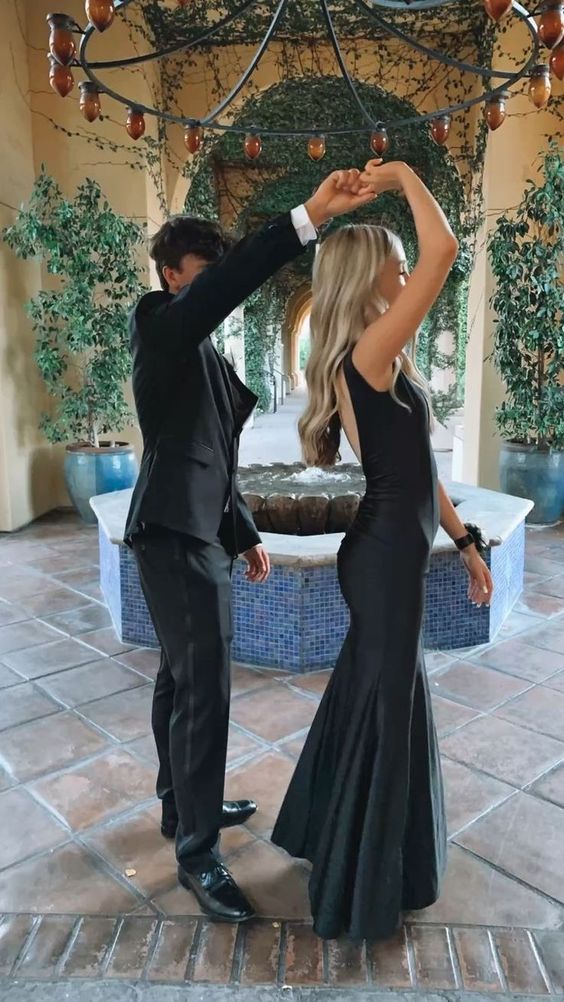 Not a hint of color insight, that's how we like our blacked out prom couple outfits.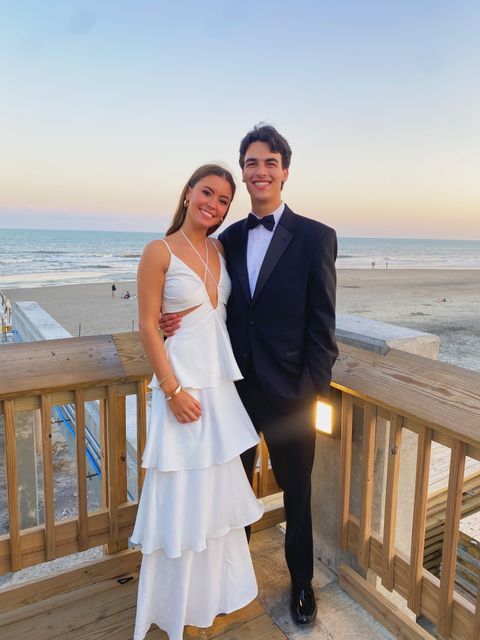 We know we've already done a black and white outfit inspiration in this list, but this specific dress and suit combination is just too good to not share.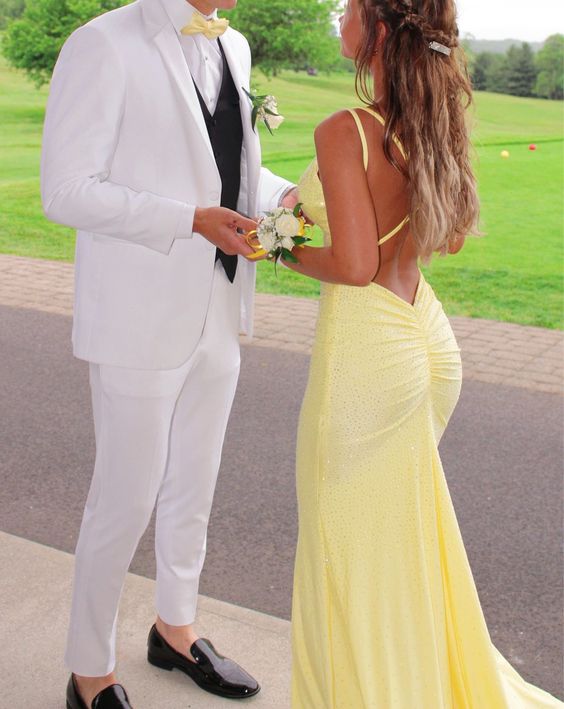 Nothing says springtime prom more than a yellow & white matching outfit idea for couples.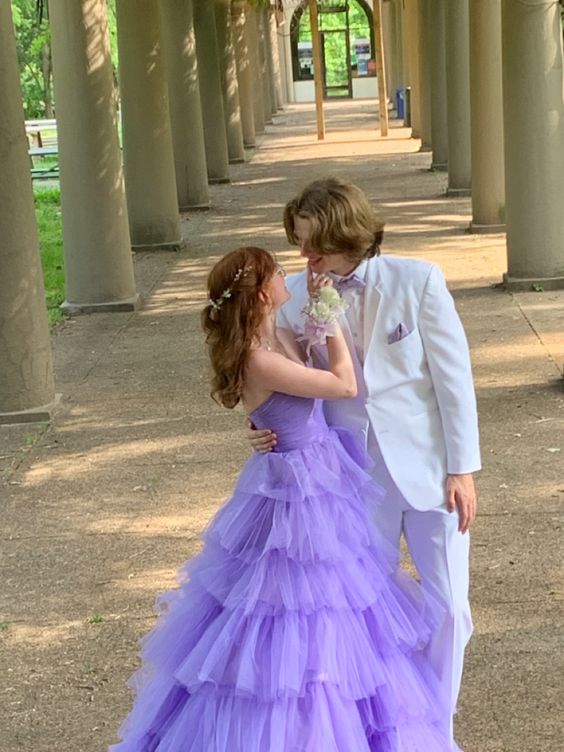 This lavender and white matching prom couple outfit idea is officially the cutest we've seen in 2023.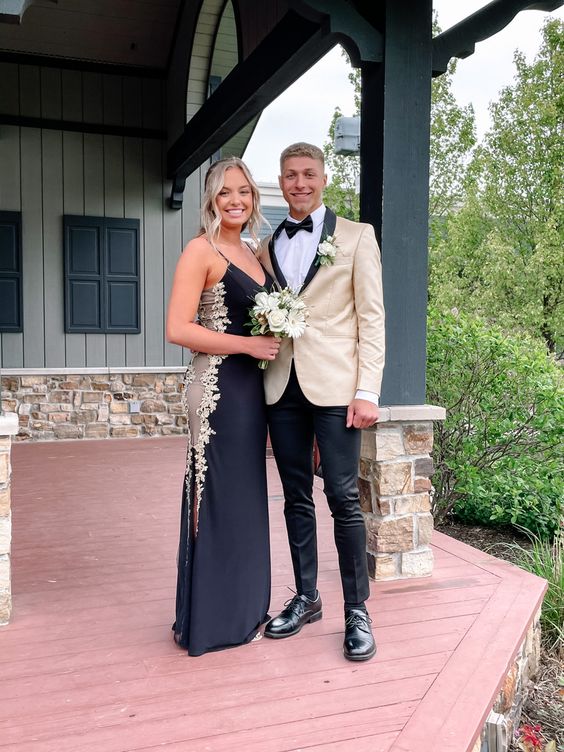 Black and gold has become such a trendy color combination for prom couples and we're here for it.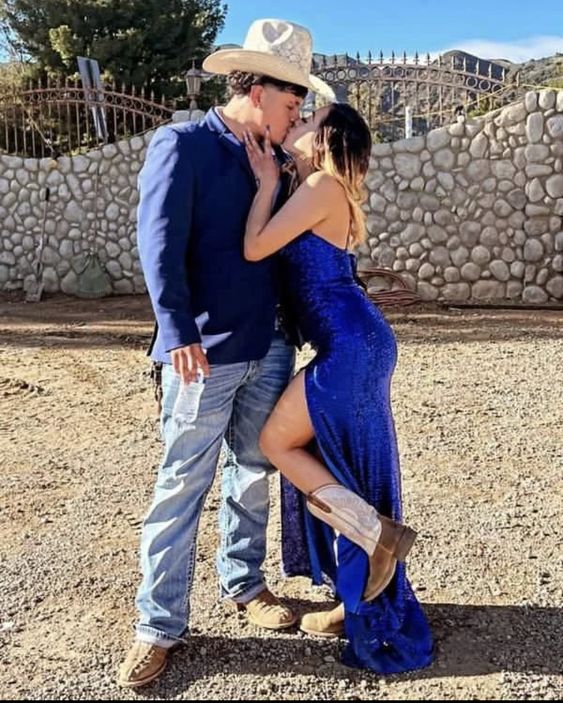 For all the Southern couples who want to rock their cowboy boots to prom, we've found the perfect prom couple outfit for you.
Hopefully you've found your favorite couple outfits for prom after reading this post!
If you have any comments, questions, or suggestions leave them down below. Thanks for reading!