Don't know how to style your short hair for graduation? Here are 25 easy graduation hairstyles for short hair in 2023!
From the simple pullback hairstyle look, to the various updo looks with and without braids, you'll be sure to find one that fits your style.
Plus, we've included some hairstyles with subtle hair accessories that would be easy to pull off and will be sure to catch your eye.
Want more graduation ideas? Check out these posts:
Let's dive in!
Best Graduation Hairstyles for Short Hair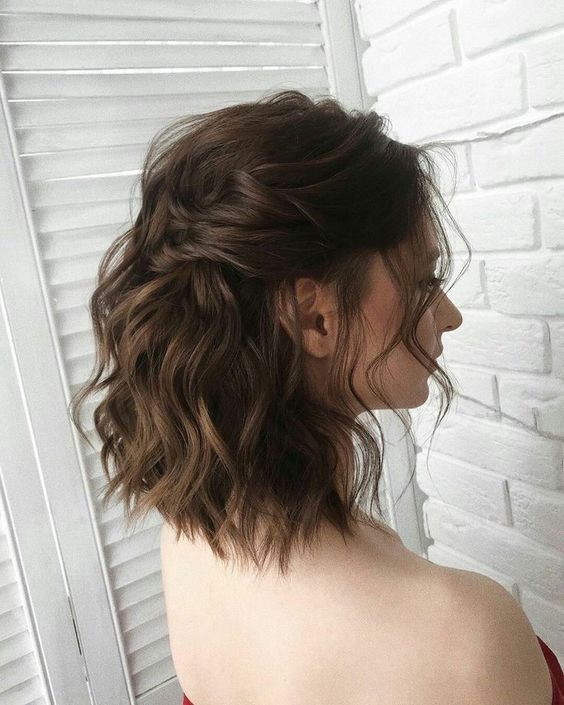 There's only one answer for the question, how to do graduation hairstyles for short hair, and that's with a twisted back hairstyle.
Add some textured beach waves to bring this look to life.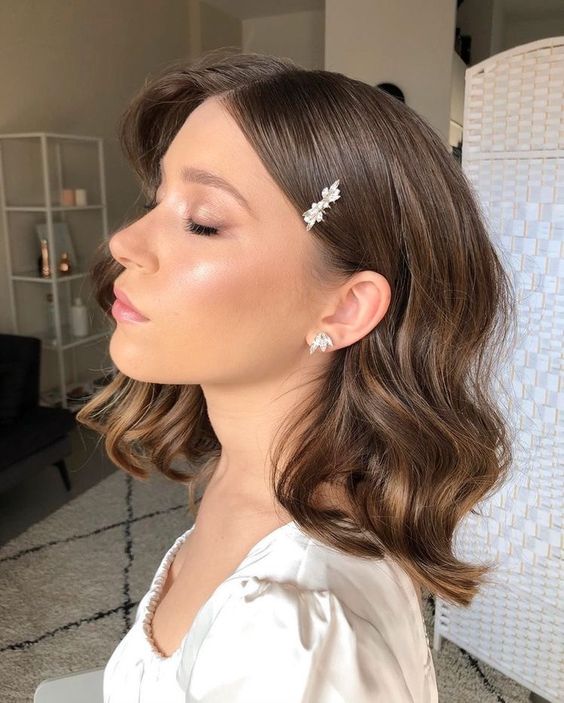 Micro clips are one of our favorite trends from 2023 and it makes for the perfect graduation accessory.
Get creative with different colors, shapes, and looks of the clips depending on your personal style.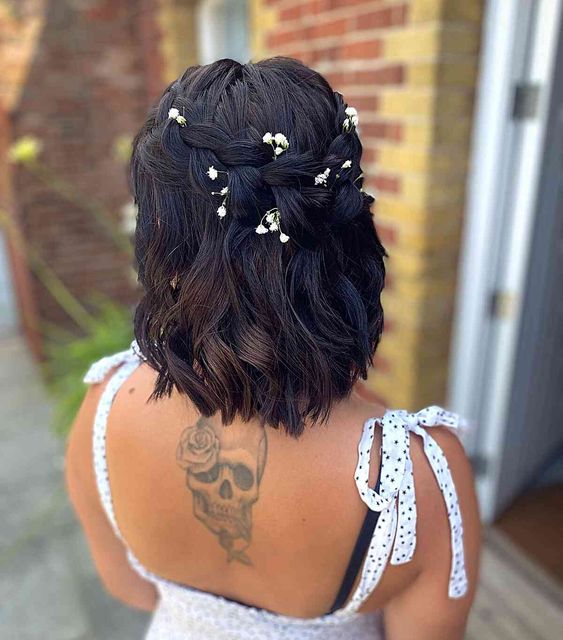 There's nothing more romantic, whimsical, and special than adding fresh baby's breath flowers to your hair.
This is a perfect look for graduation, especially since the flowers are just small enough to fit underneath your cap.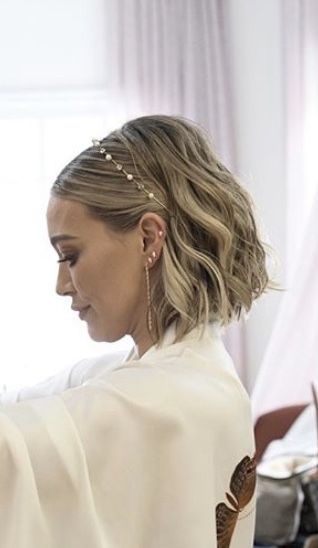 A headband is the perfect accessory to help keep your hair in place for graduation, especially underneath your cap.
This looks especially good when you match your earrings to your headband.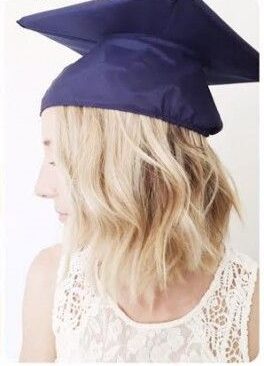 Soft waves will always be an easy and simple fan-favorite for a graduation hairstyle for short hair.
For the girls with short hair, you can't go wrong with this look.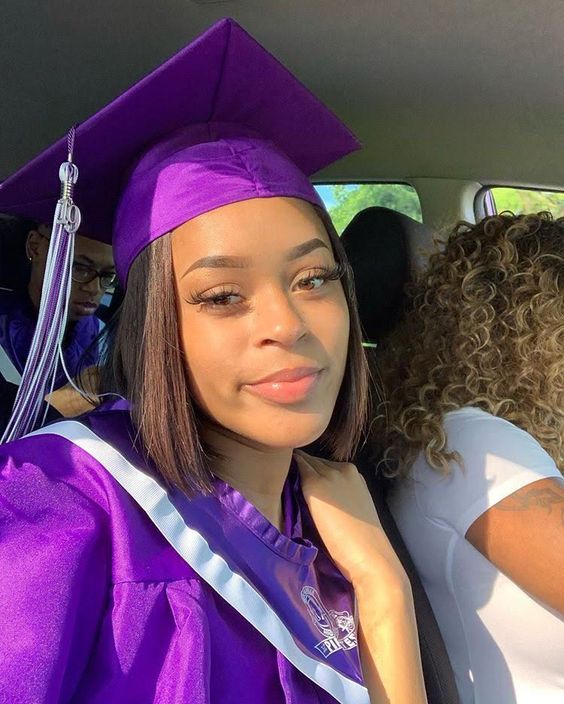 If you're not into the soft waves but want one of the more simple graduation hairstyles for short hair, try the super straight hair trend.
This is a simple hairstyle that only requires a flat iron, and it works for black girls with super curly hair and girls with thinner hair.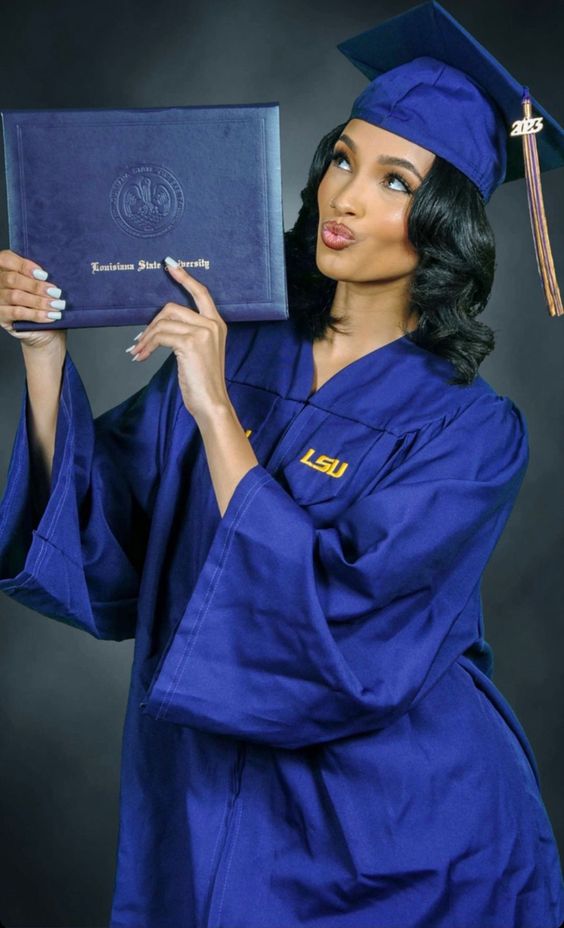 Grab your biggest barrel curling iron, this bouncy curl hairstyle is one you'll definitely want to rock for graduation.
This hairstyle is giving 50's Hollywood glam and we're loving it.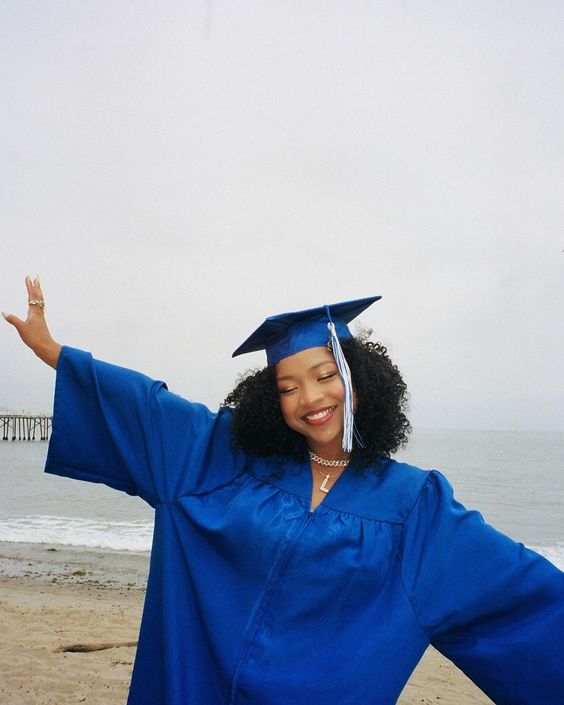 For the black girls with kinky curly hair that just want to rock your hair down for graduation, do it!
We're obsessed with how your natural, volumized curls look underneath your cap, so don't be afraid to just be you for graduation.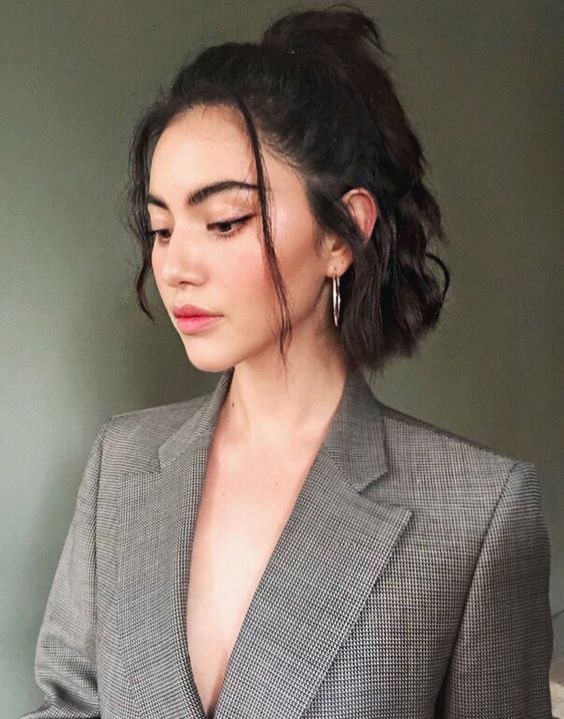 If you're looking for the perfect half up half down graduation hairstyle for short hair, you've come to the right place.
We love how simple yet textured this half up mini bun hairstyle is, and you can easily achieve this in less than 10 minutes.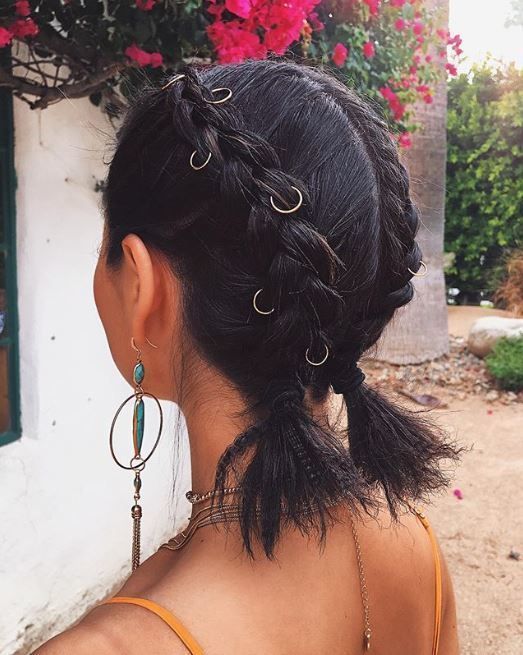 Mini French braids have to be one of the cutest graduation hairstyles for short hair in 2023.
This fun hairstyle can be accessorized with whatever you want, so you can let your personality shine through on your big day.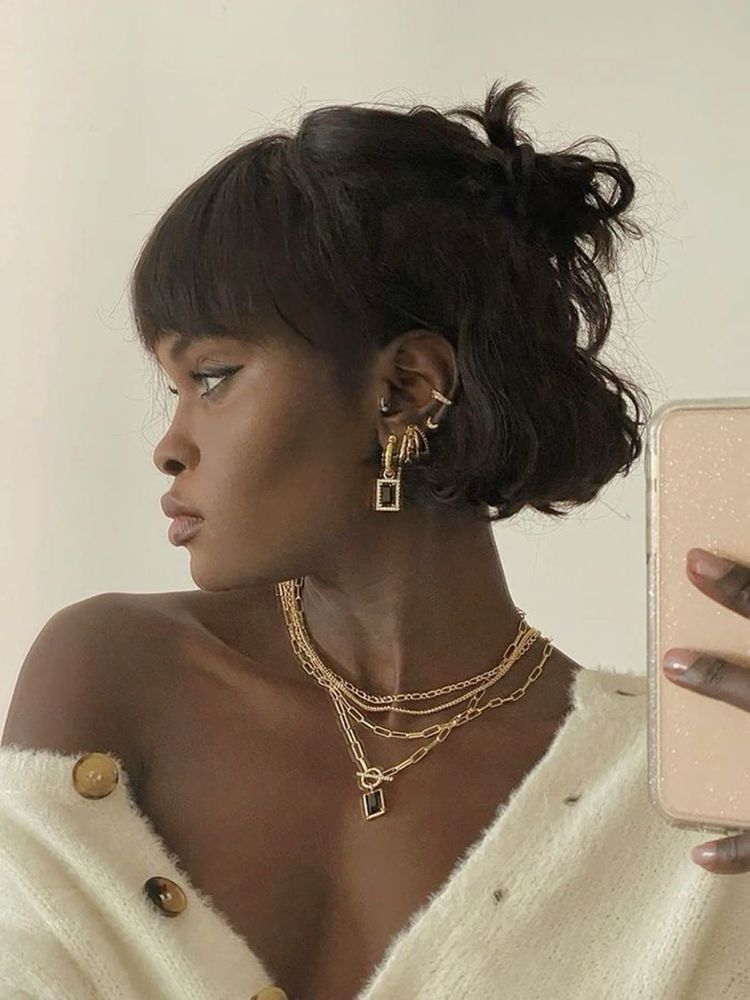 For the girls with bangs, get ready to save this hairstyle to your graduation pinterest board, because it's a winner.
We're in love with how chic and simple this half up half down hairstyle is, and how well it shows off those bangs.
I guess you can say this is one "banging" hairstyle.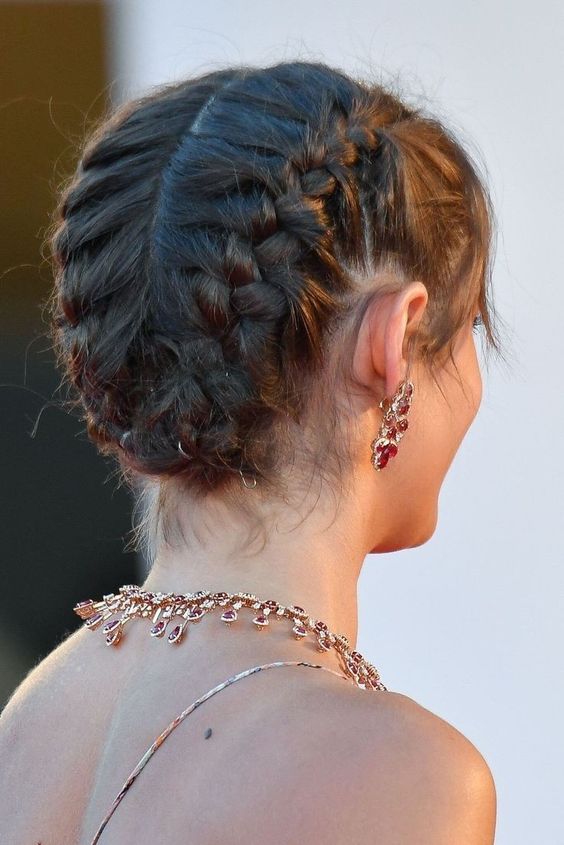 For the girls with super short hair, we've found a graduation hairstyle you're going to love.
Just take the classic French braid hairstyle and tuck in the ends for a more formal and sleek look.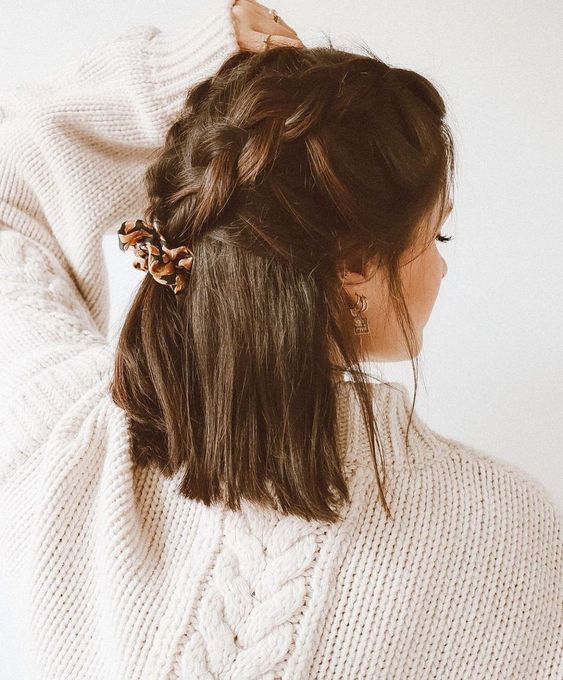 It's 2023 and we're all about hairstyles with scrunchies.
Scrunchies are a great way to personalize your hairstyle for graduation by choosing colors and styles that represent your school.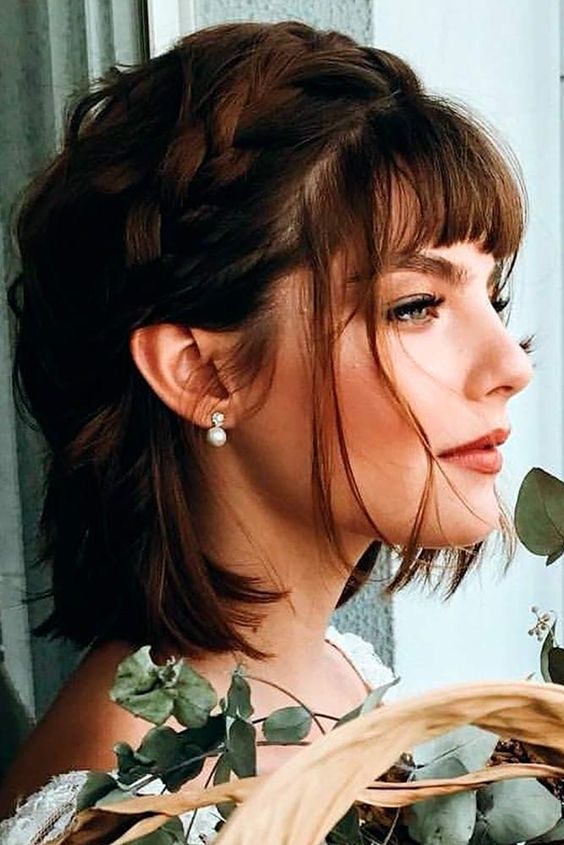 Add two textured braids behind your bangs for a cute, simple, and dreamy graduation hairstyle for short hair.
This hairstyle also works perfectly with your cap since it can fit right underneath and not give you "cap hair."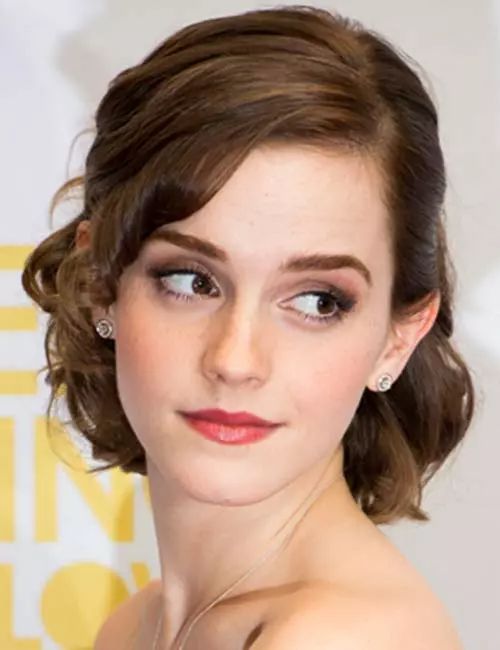 If there's anyone to get short hair inspiration from, it's always Emma Watson.
This gorgeous and elegant formal hairstyle is the picture-perfect look for graduation, especially if you're going for a classy look.
Make sure you get enough hairspray to keep this look intact all day long.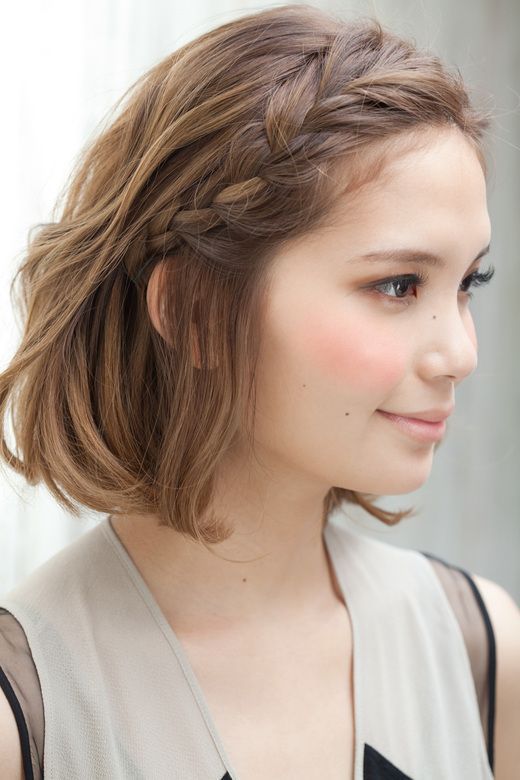 The single side braid is an easy short hairstyle for graduation that anyone can rock!
This hairstyle takes minutes and can be done anywhere, anytime, so it's perfect for the girl rushing to get to her graduation on time.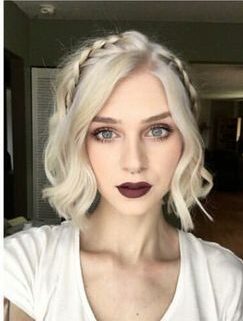 Want to feel like royalty on your graduation day?
Try this show stopping braided crown hairstyle that deserves an Instagram post of its own.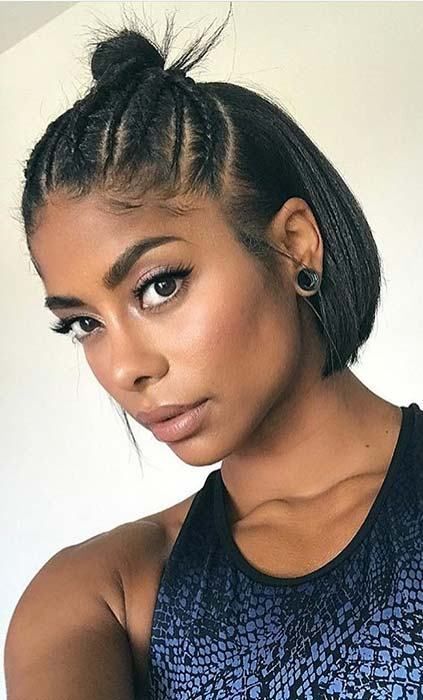 For black girls looking for a half up half down hairstyle for graduation, we highly recommend the tight mini braids hairstyle.
This hairstyle is super cute and helps accentuate your facial features.
Plus it fits perfectly underneath your graduation cap.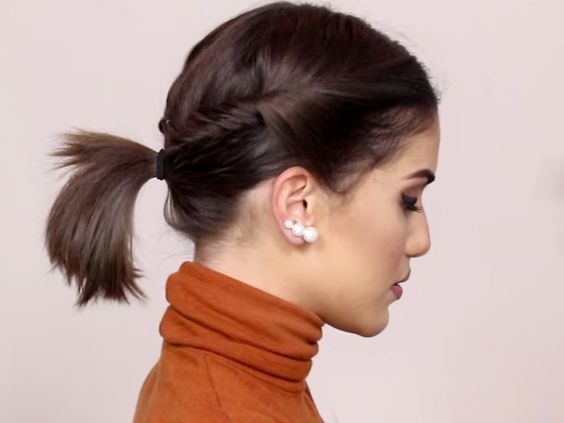 We're suckers for a low ponytail hairstyle for girls with short hair, I mean look how cute it looks!
This twisted ponytail is a must-try graduation hairstyle for girls with short and thin hair.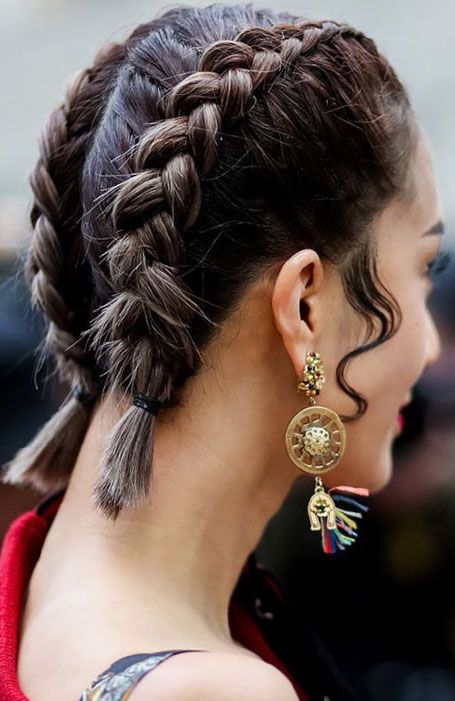 Similar to a French braid, the Dutch braid is its more intricate sister that every girl should learn how to do.
Paired with little face-framing curls, you'll want to rock this hairstyle far more than just graduation. Definitely one of our favorite graduation hairstyles for short hair.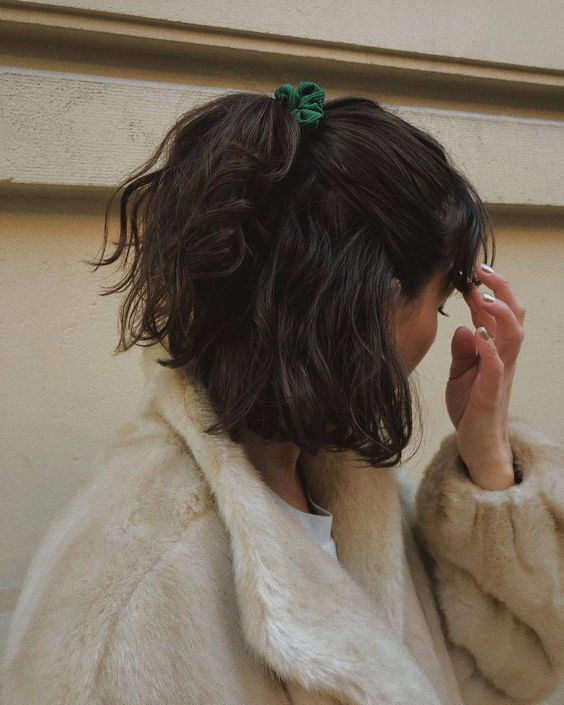 It's so important to have a hairstyle for graduation that can last hours without falling flat or looking frizzy.
This wavy half up half down pony will help keep your hair looking picture-perfect all day long.
Oh, and don't forget to personalize the scrunchy to your school colors.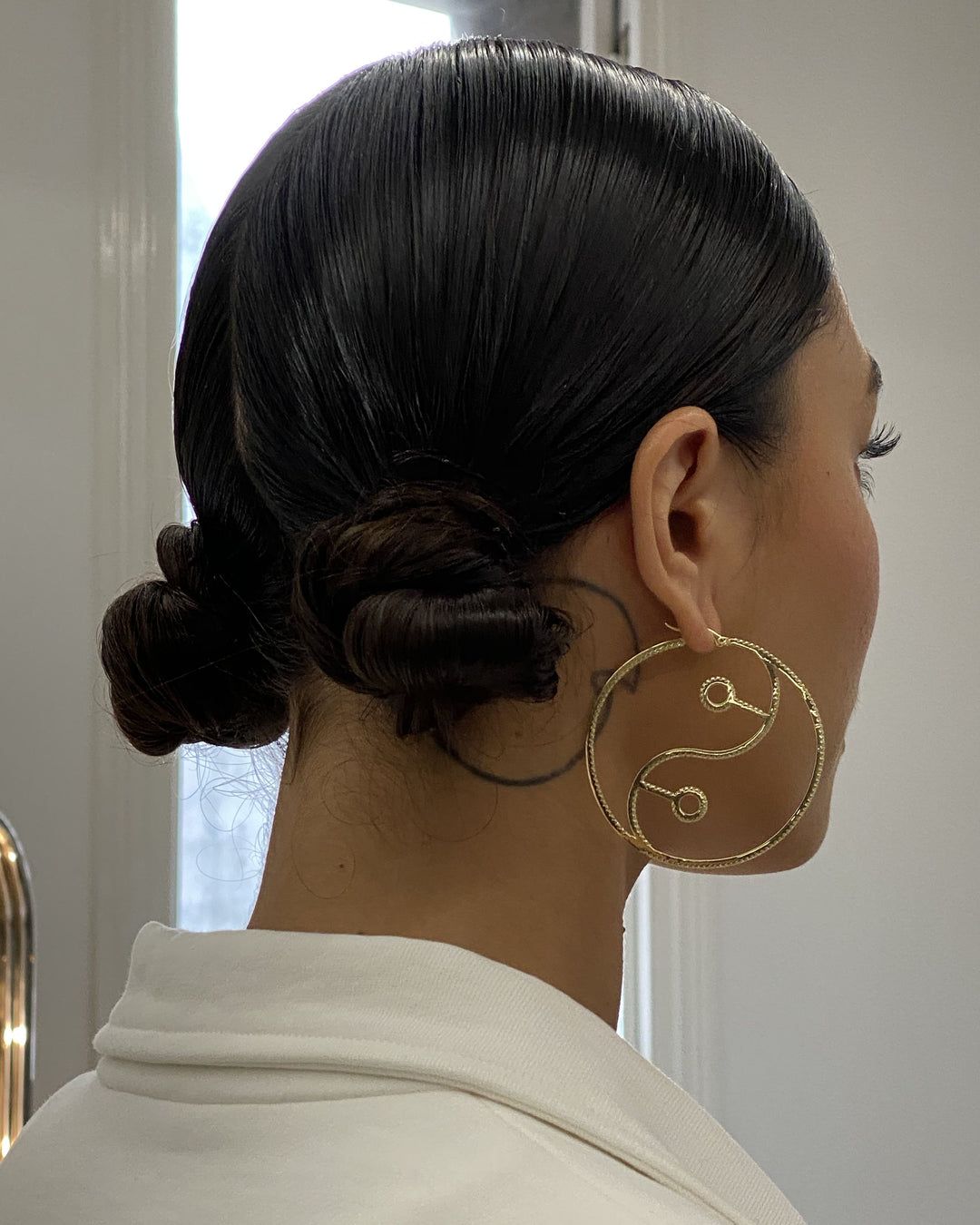 The "clean girl" aesthetic has been one of the biggest trends in 2023 and it's not going away any time soon.
There is truly nothing more elegant and classy than this sophisticated slicked back low bun hair style for graduation.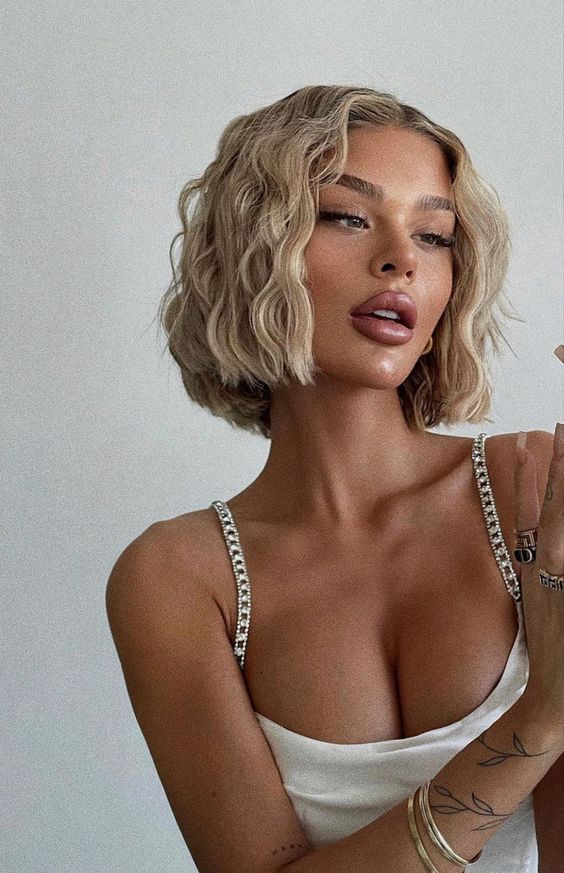 We can officially say we've found our favorite graduation hairstyle for short hair.
This gorgeous hairstyle is inspired by the classic old-Hollywood look we can't get enough of.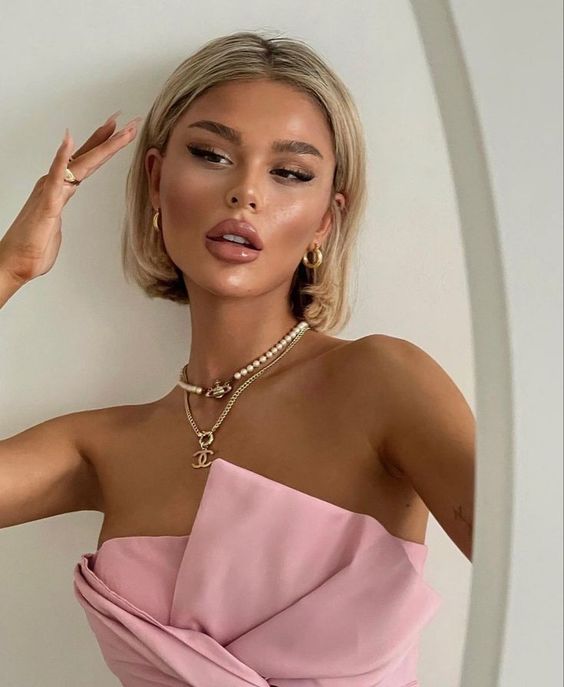 Nothing says effortless and chic more than a textured middle part bob tucked behind your ears.
Not only will this hairstyle look great underneath a cap, but once you take it off, you can just rough it up a bit and tuck it right back for that easy chic look.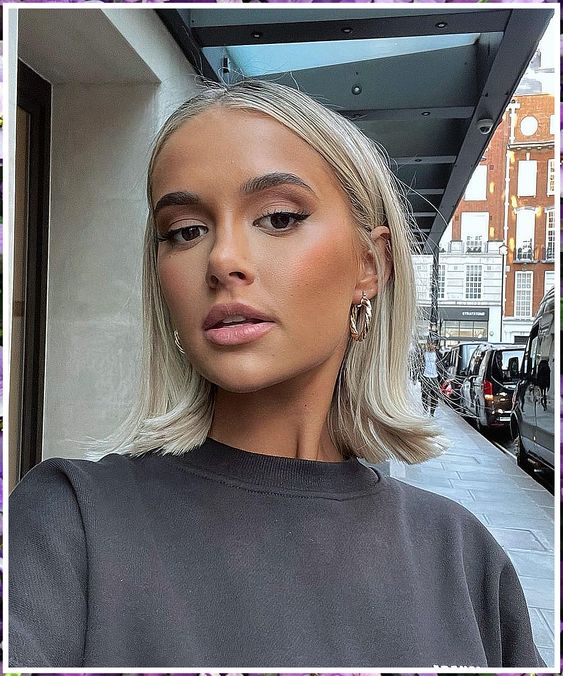 For a unique and bouncy short hairstyle for graduation, try straightening your hair but flipping out the ends.
The added flip creates a completely new look than if you had just left them straight.
What are you waiting for? Add this to your Pinterest board ASAP.
How Do You Wear Short Hair With a Graduation Cap?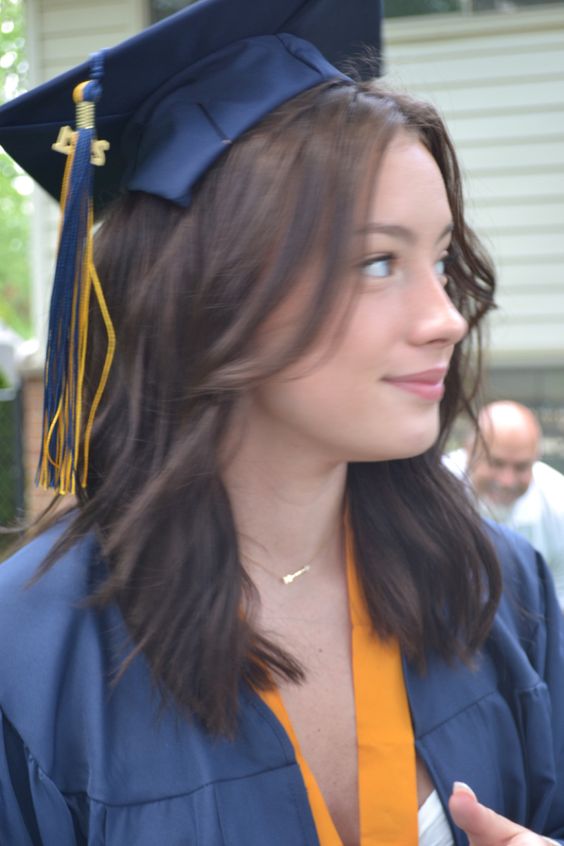 If you have short hair, you'll want to wear your hair in a simple style for graduation while your cap is on.
Letting your straight hair or natural curls flow out of the side of the graduation cap makes for the best look.
Try moving around the cap (either more to the front or back) and play around with what looks best for you.
And avoid braided hairstyles when wearing your cap because it'll cover up most of your look, especially with short hair.
Wrapping Up
Hopefully you've found your favorite hairstyle for graduation after reading this post!
Which look are you going with?
If you have any comments, questions, or suggestions leave them down below. Thanks for reading!