Need some plus size dress inspiration for you to look stunning at prom? Here are 25 gorgeous plus size prom dress ideas for 2023!
From sparkly maxi's to simple and elegant slit dresses, you'll be sure to find one that matches what you're looking for.
Plus, we've included some unique and unfamiliar dresses that will for sure catch your eye.
Want more prom ideas? Check out these posts:
Let's dive in!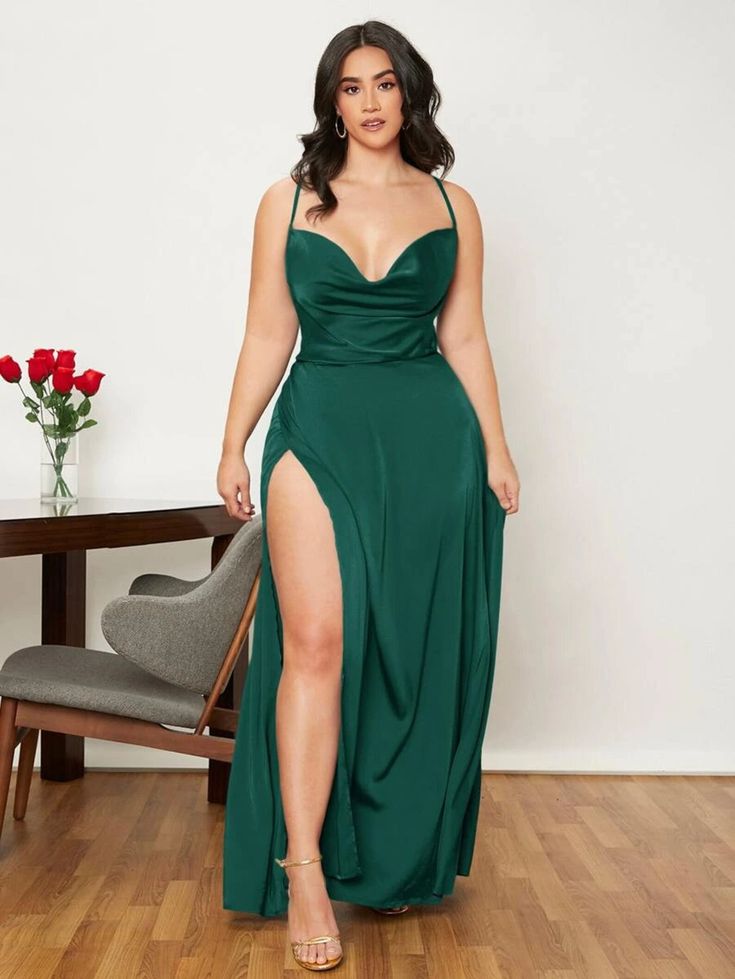 Show off a little leg and some curves with a stunning emerald green satin slit dress.
This plus size prom dress is affordable, flattering, and comfortable to wear all night long. This dress is definitely one of our favorite plus size prom dress ideas to choose from.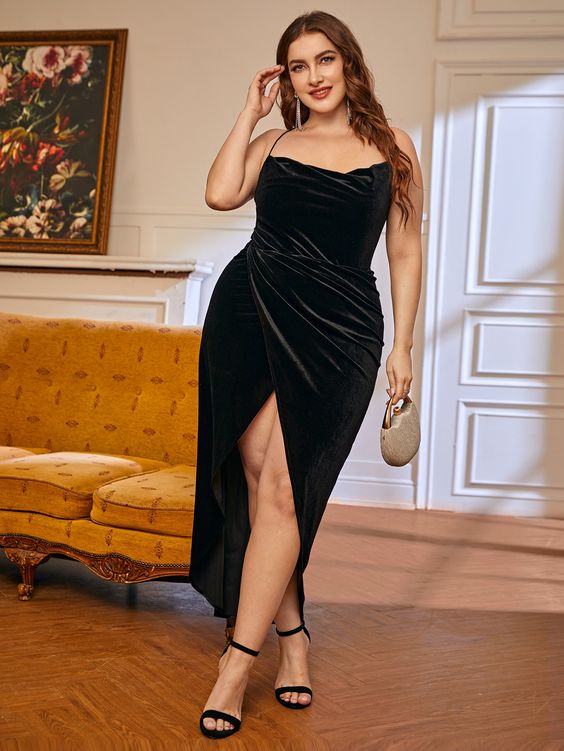 Who doesn't love a curve-hugging little black dress?
We're obsessed with this gorgeous velvet wrap dress and at less than $20, it's cheap without looking cheap.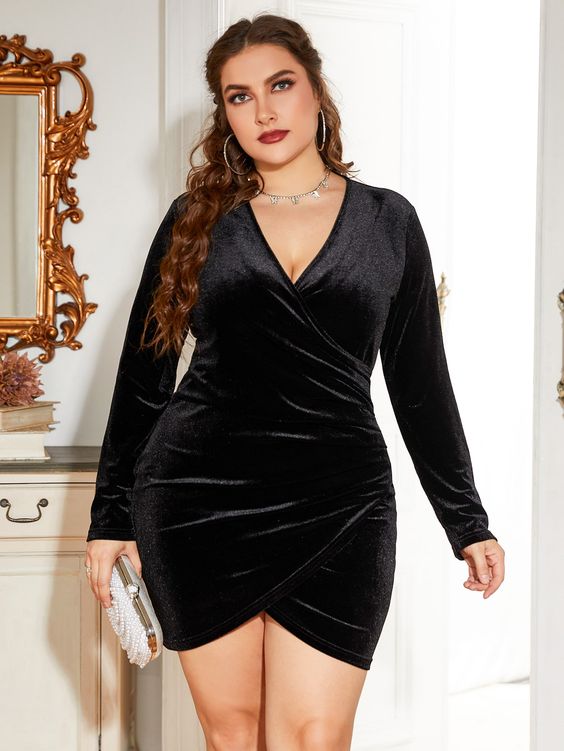 If you want to show off a little more leg at prom with a curve-hugging dress, we've found the one for you.
This velvet long sleeve dress is an absolute dream!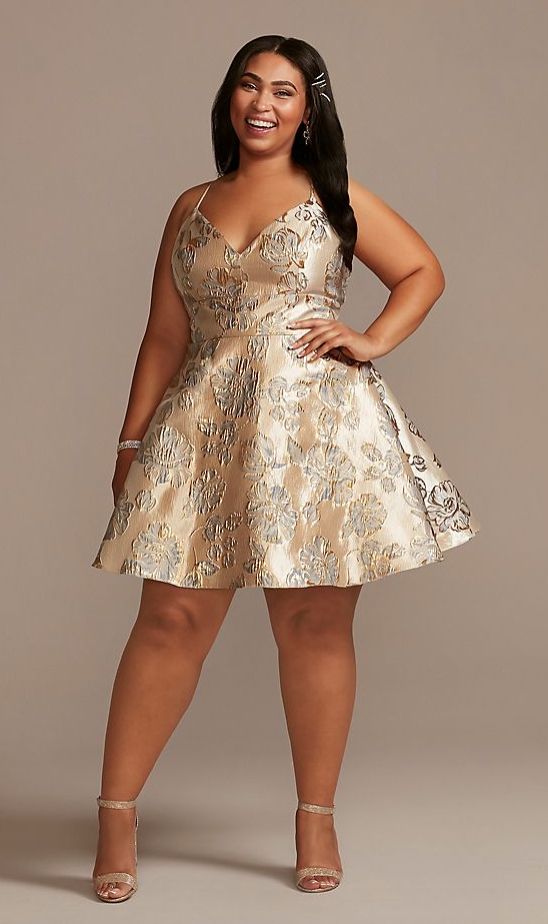 We are here for anything gold and glittery, so this dress is an instant favorite.
You can't go wrong with this unique, strappy, and gorgeous gold embroidered short dress.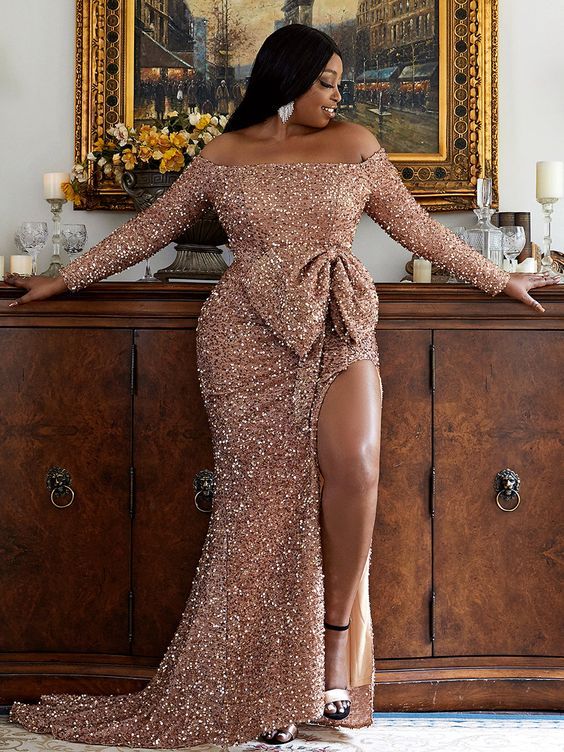 Talk about a stunning dress, our jaws dropped to the floor when we saw this.
This rhinestone maxi with sleeves has all of the details you need for your plus size prom dress.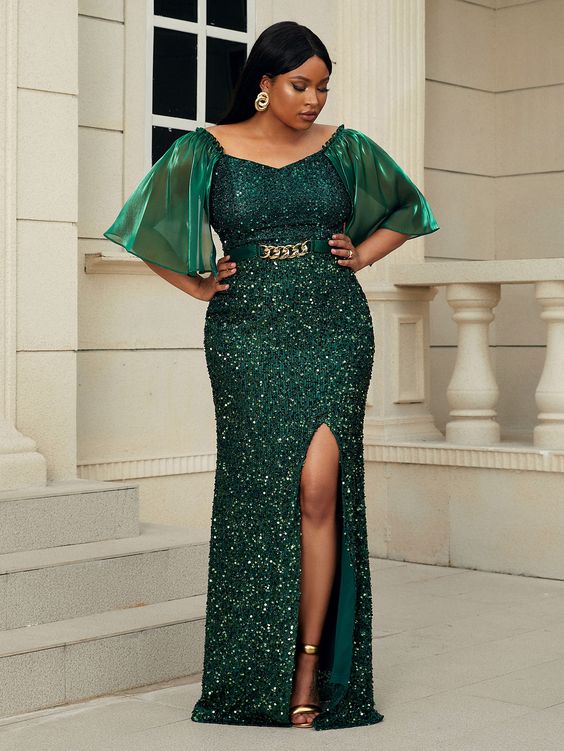 There is nothing we love more than a flutter sleeve and sequins, especially for prom.
This plus size prom dress is absolute perfection for a 2023 prom, plug it's unique style will stand out from the crowd.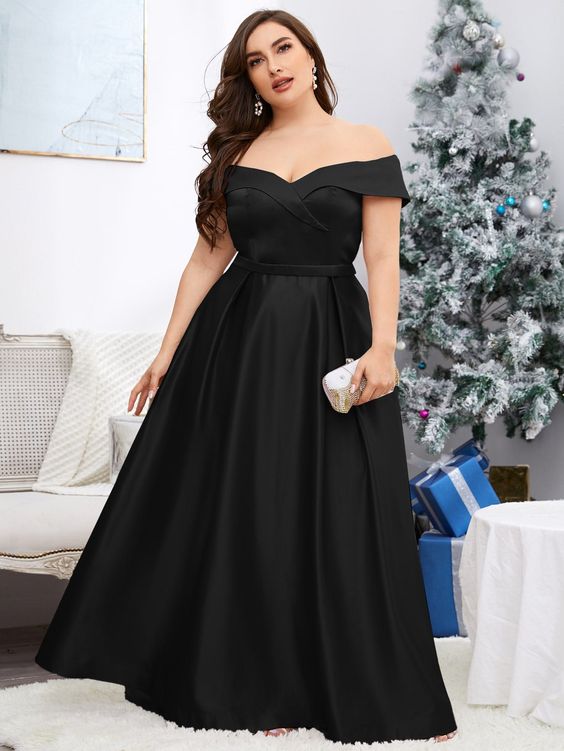 Go for a classic old Hollywood look for prom with this black off-the-shoulder maxi dress.
This black dress is trendy, stunning, and has a flattering fit to the fabric that will perfectly hug your curves all night long.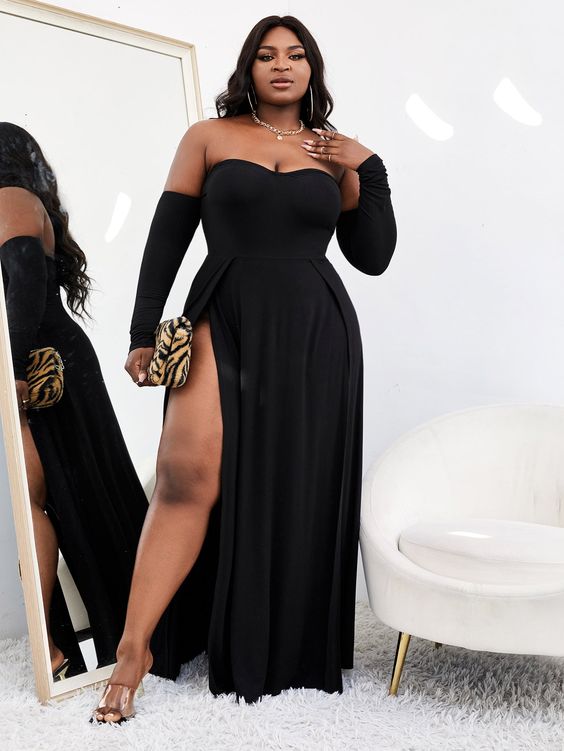 Another amazing off-the-shoulder prom dress is this black long sleeve number that's under $30!
This affordable maxi dress even has a leg slit so you can feel confident and sexy.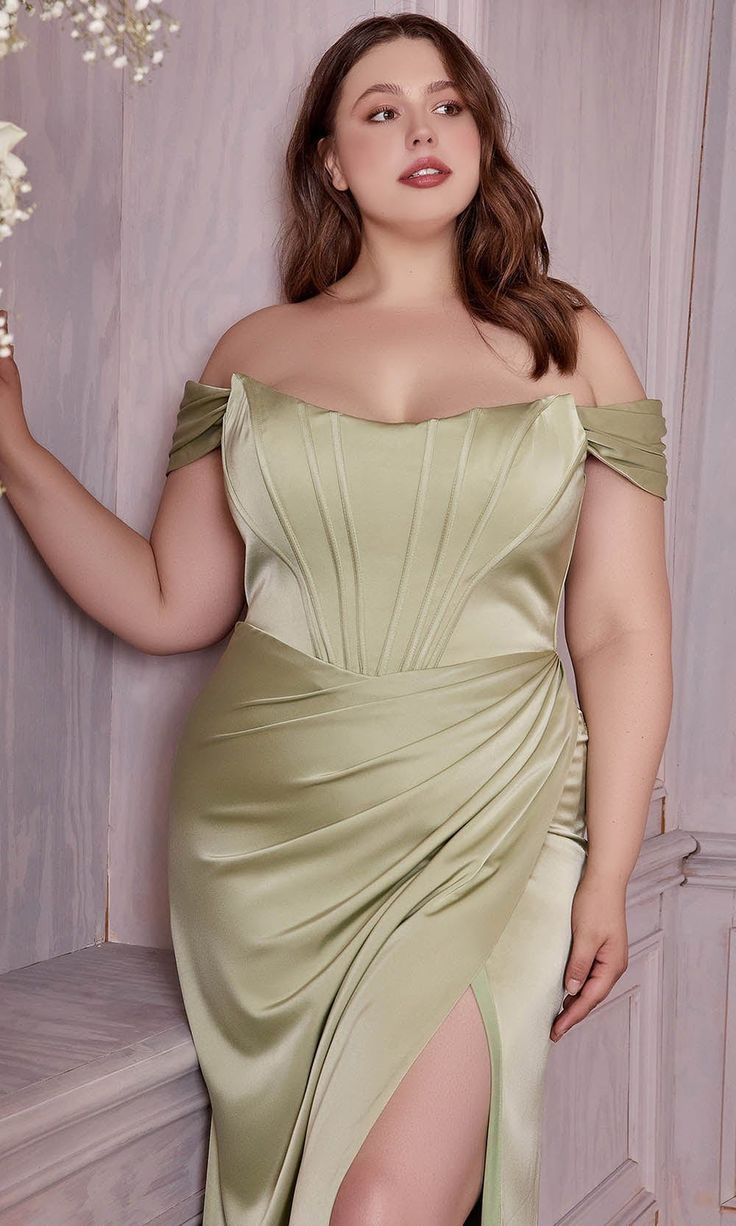 House of CB has set the trend for the corset satin dresses in 2023 and we're here for it!
This stunning and gorgeous dress is ultra flattering and will make you feel like your best self.
2023 is all about color, shine, and showing off your figure.
Try this stunning satin lavender wrap dress for your prom, we guarantee you'll love it!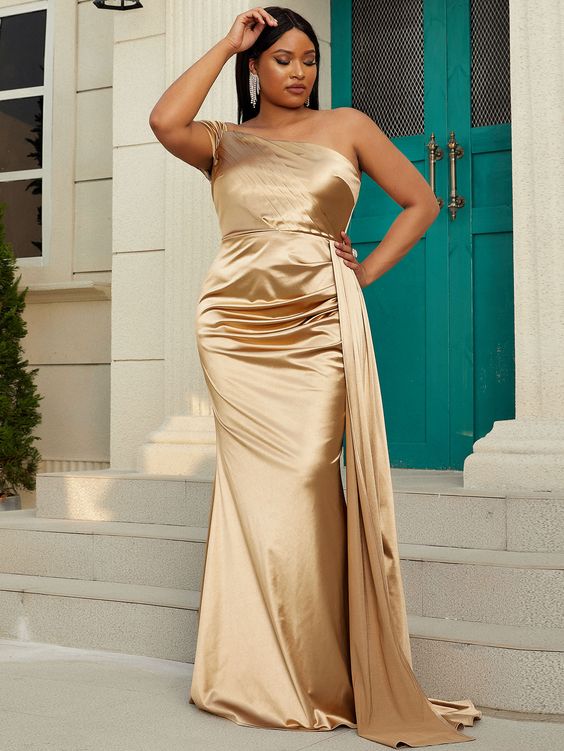 If you're looking for a dress that's elegant, classy, and will make you feel like a goddess, then you have to stop scrolling.
From the color, to the draped detailing, everything about this dress is worthy of a trophy.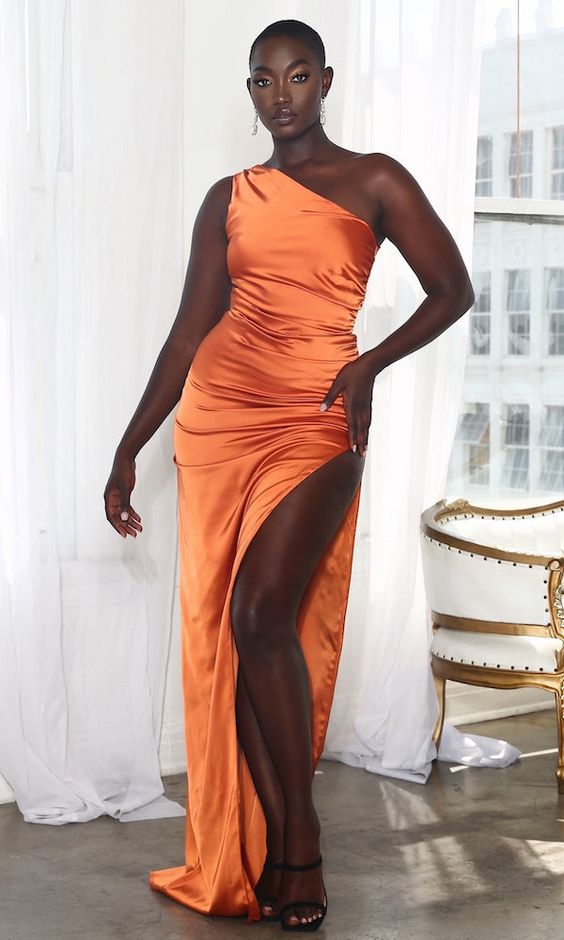 Some of the best plus size prom dress ideas are the ones with a satin material, one shoulder detail, and a leg slit to show off some extra skin.
With all this in mind, this rust colored one shoulder dress should be an immediate add to cart.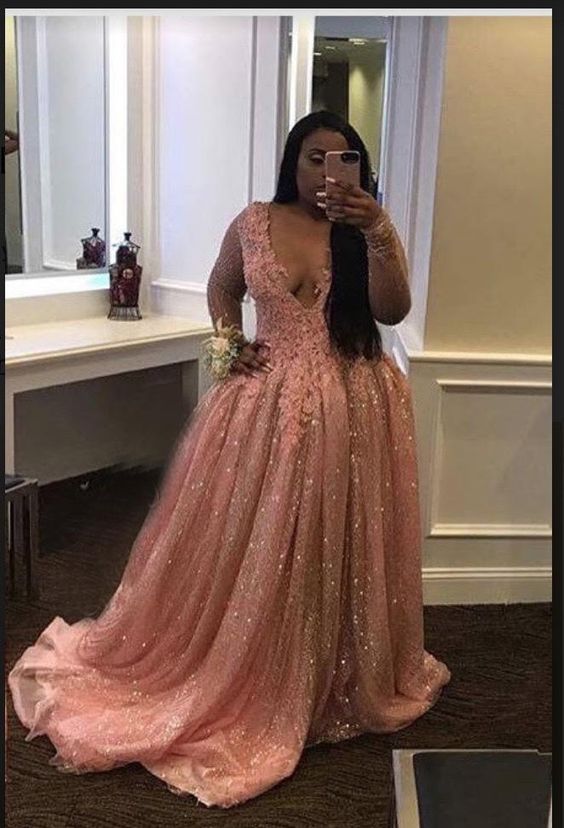 Feel like one of your favorite princesses in this sparkly and embroidered long sleeve sequin gown.
With a form fitting top and a ballgown skirt, this dress will be the star of the night.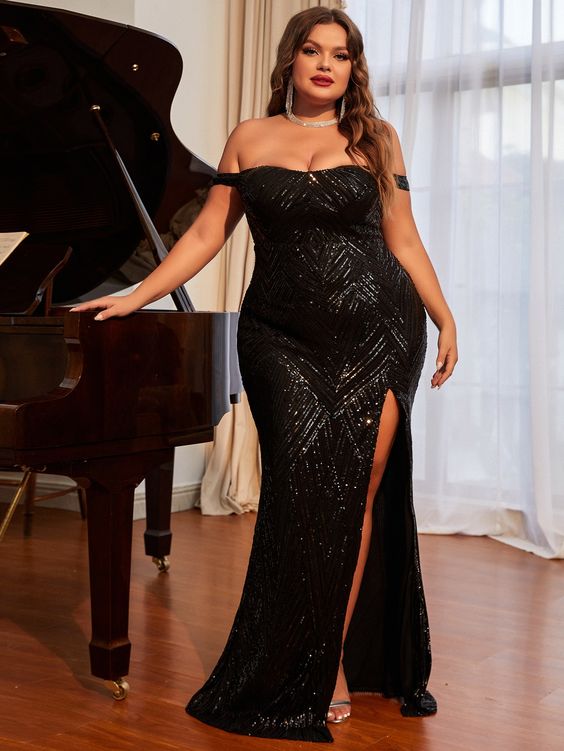 If you're looking for a sparkly plus size prom dress that is flattering, comfortable, and affordable, then we've found the one for you!
This dress might be cheap in cost, but it looks high-end with the detailing.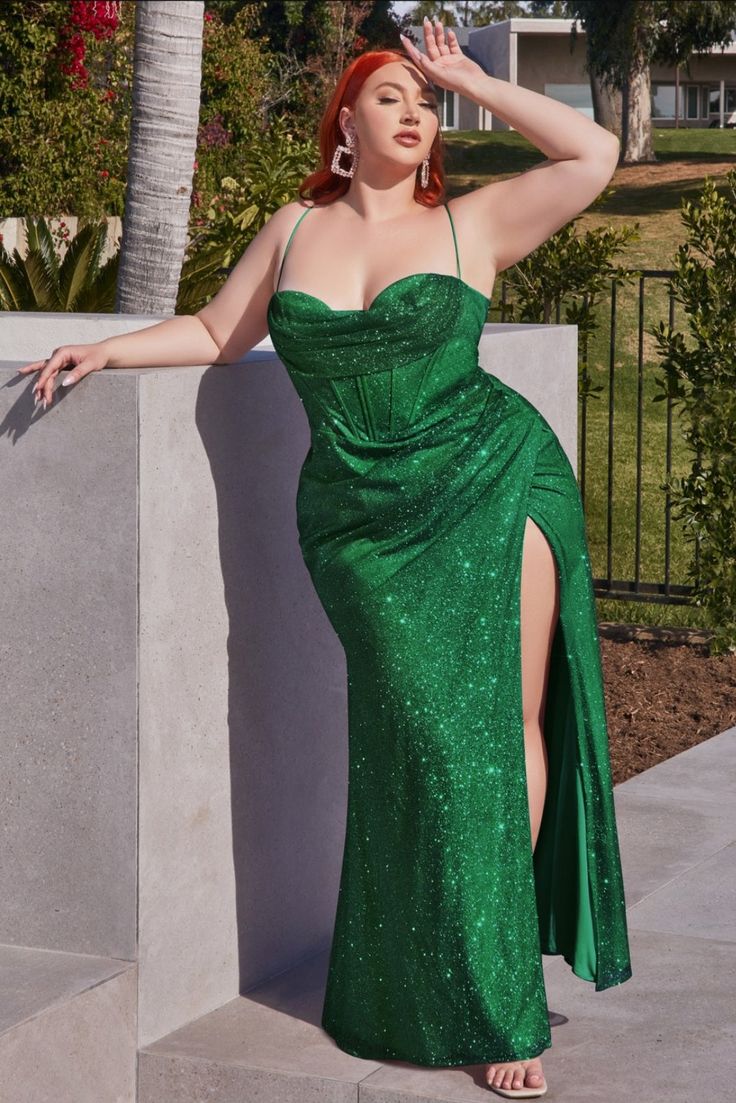 Everyone will be green with envy when they see you in this stunning maxi dress.
With sparkly fabric, corset detailing, and adjustable straps, what more could you want for prom?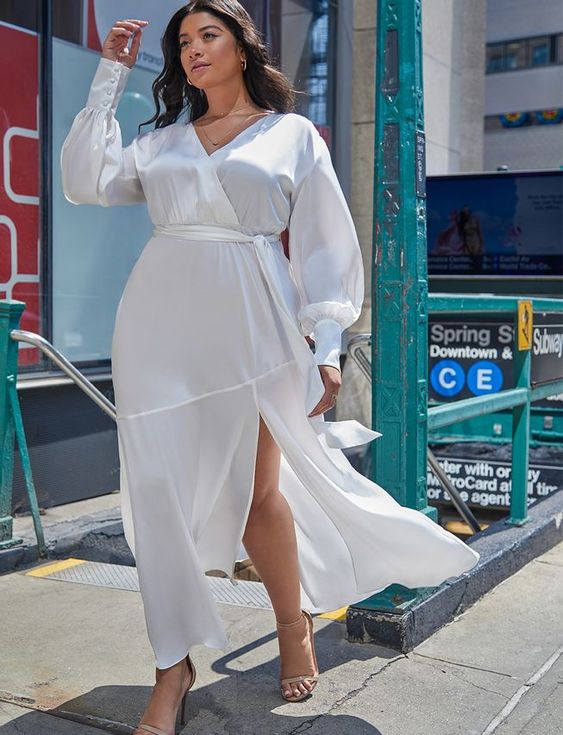 Look like an angel in white at your 2023 prom with a dress that was made from the heavens.
This stunning and angelic long sleeve wrap dress is the top of our list of plus size prom dresses!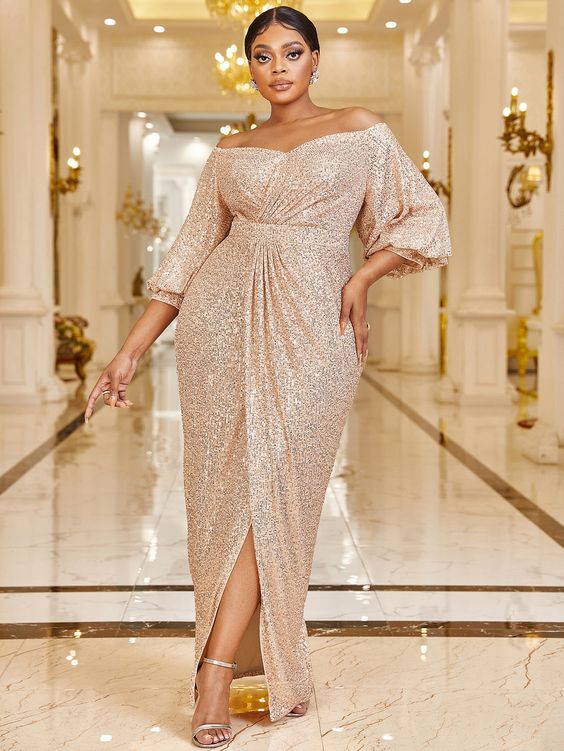 If you're looking for a plus size prom dress with sleeves, but want unique detailing, get ready to add this dress to your cart ASAP.
The lantern sleeves in combination with the gold sequin details make this our new favorite 2023 prom dress.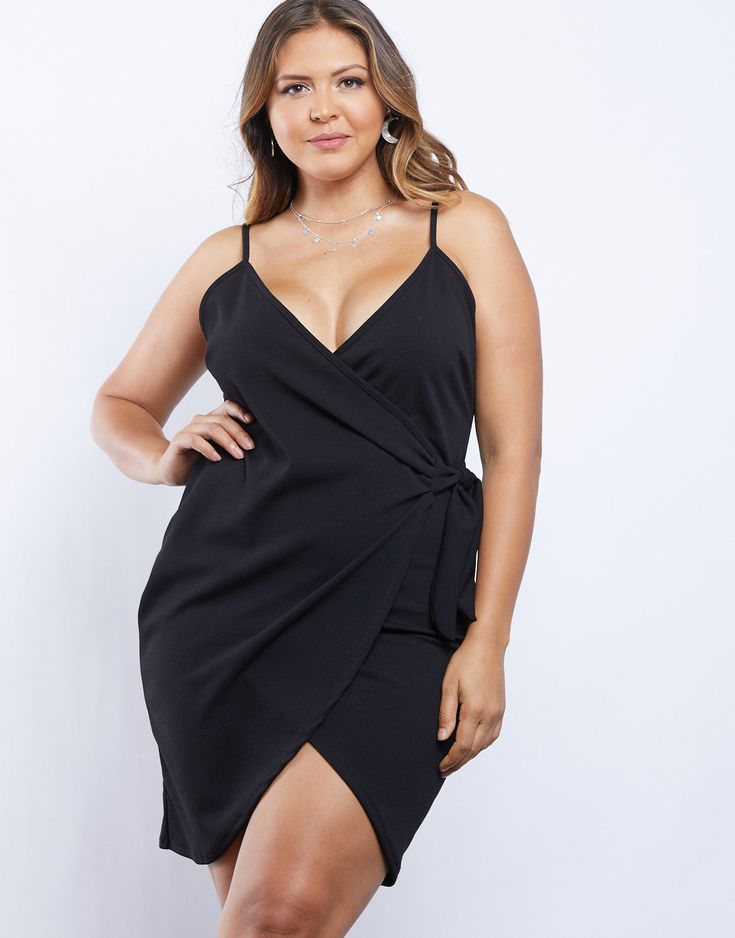 Having a short dress for prom is a comfortable, easy-to-wear, and fun option.
This black asymmetric short wrap dress is less than $20 and the beautiful quality and design are a must-have!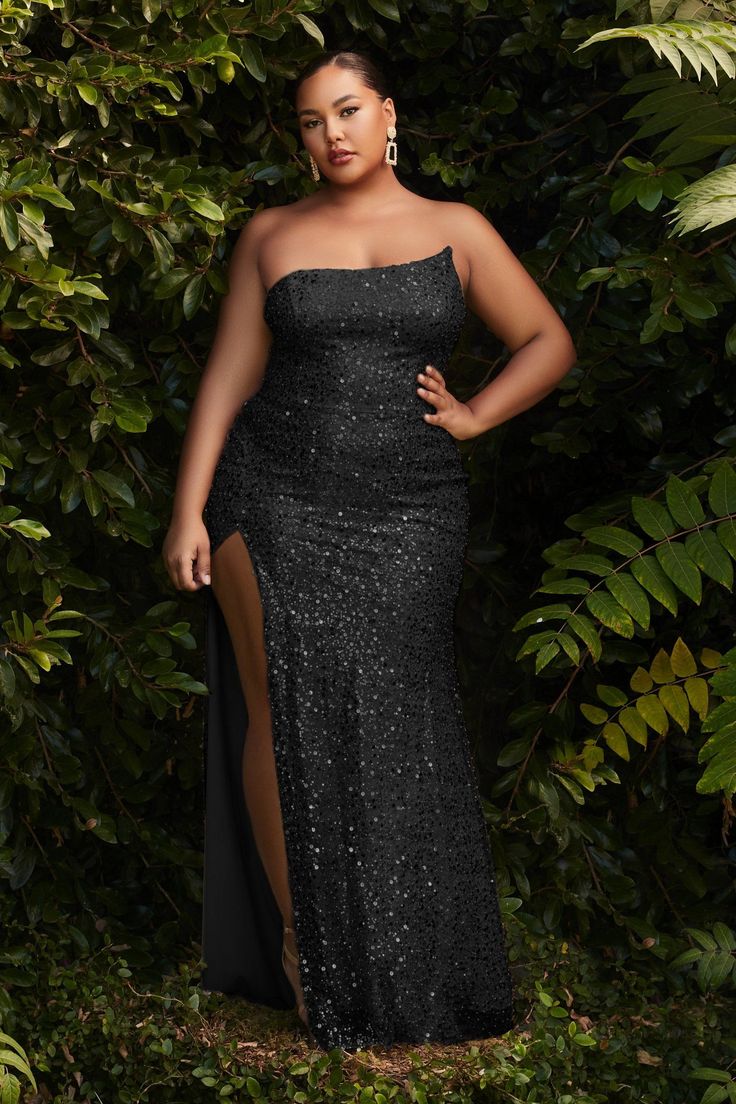 Strapless dresses have become more and more trendy in 2023, and we're loving this one.
The black sparkly detailing helps create a flattering fit that will perfectly hug your figure.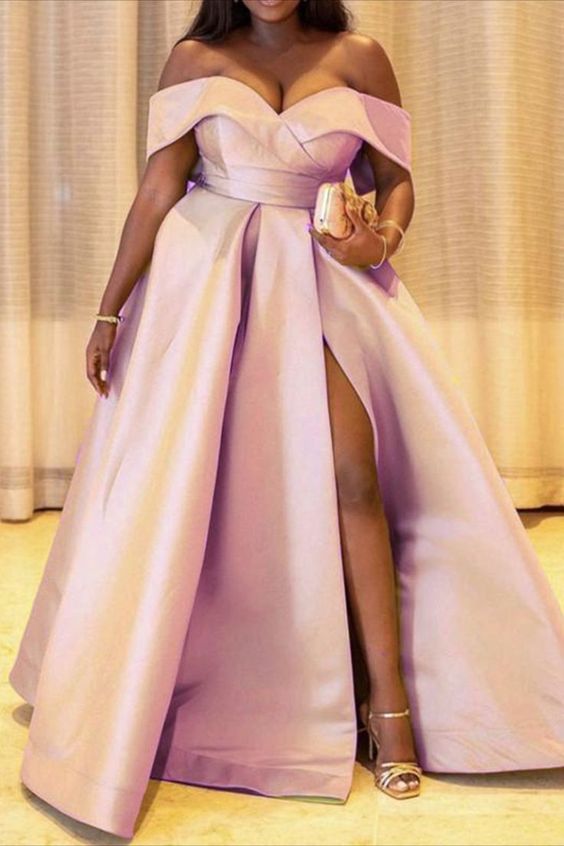 Baby pink is having a moment, and this dress is the star of the show.
With off-the-shoulder sleeves, a fitted waistline, and a leg slit to show extra skin, this flattering number is the perfect plus size prom dress.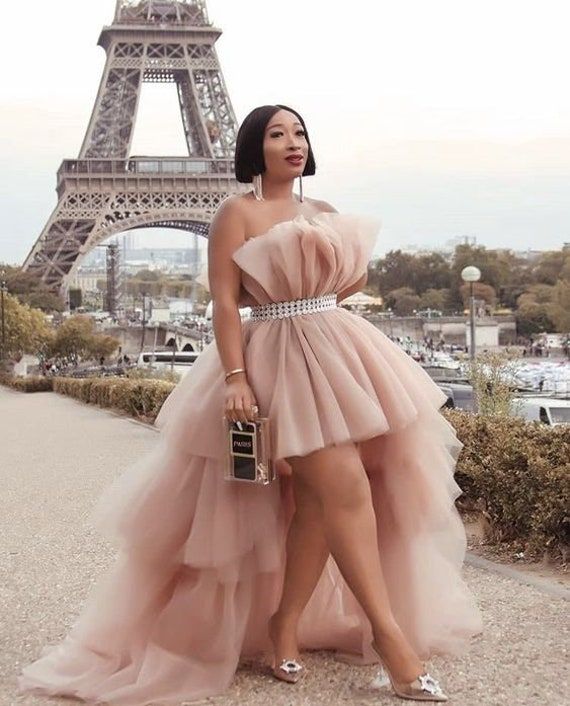 Although this dress is more expensive, it is truly a work of art.
This tulle high-low gown is a showstopper for prom and will flatter all body types!
Contrast is key when choosing a visually appealing and flattering dress.
The black top and pink satin bottom help create visual hierarchy in an otherwise plain dress.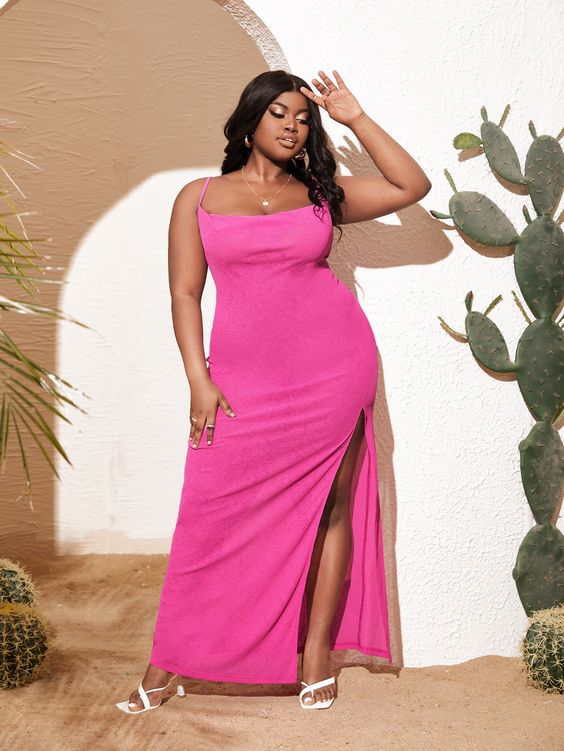 Stop hiding behind boring colors like white and black out and make a statement with a bold and vibrant color!
A hot pink maxi dress is the perfect way to bring confidence and joy into your prom outfit. Definitely one of the more attention-grabbing dresses out of our list of plus size prom dress ideas.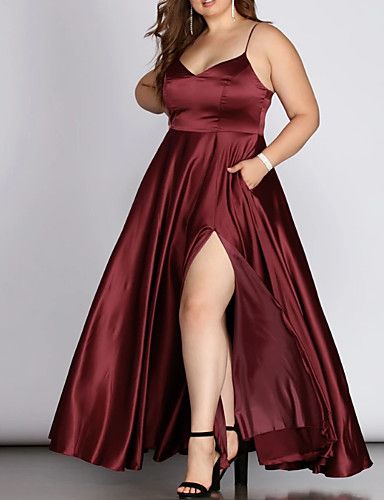 A dress with pockets? We're adding to the cart as we speak!
This maroon slit dress is a perfect plus size prom dress idea for any high school girl who wants function, comfort, and style.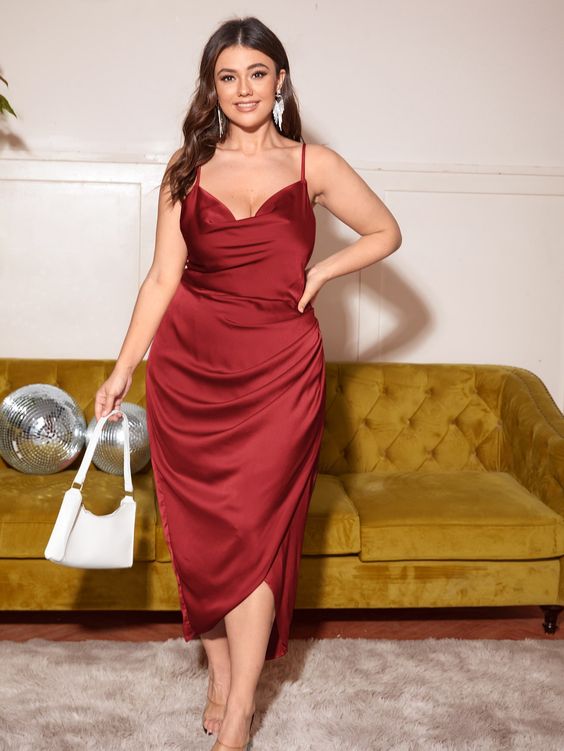 If you've been on social media in 2023 then you know cowl necklines are in.
This cowl neckline midi dress is affordable, comfortable, and picture-perfect for prom.
Hopefully you've found your favorite plus size prom dress ideas in this list!
If you have any comments, questions, or suggestions leave them down below. Thanks for reading!