We've all used it before. Microsoft Word is what this post was typed on and it wouldn't be easy without a few tricks. You can navigate yourself around Word much faster than you think. Here are 8 Microsoft Word Hacks You Should Know: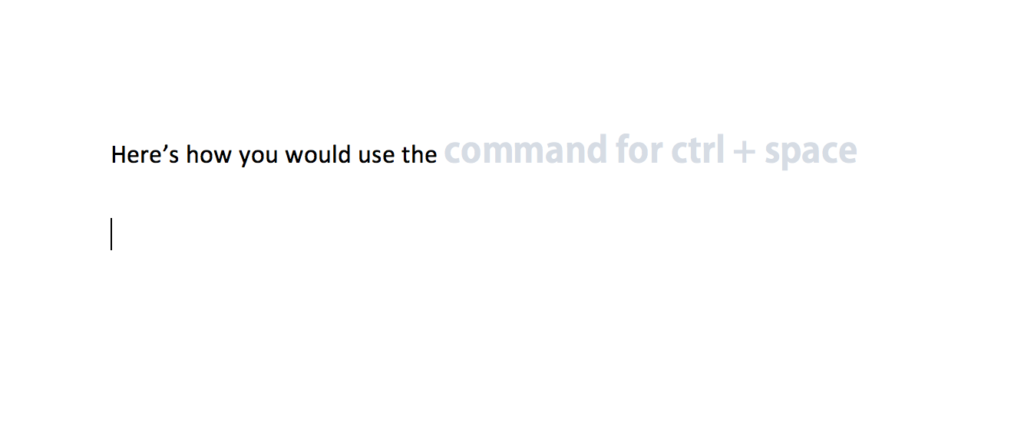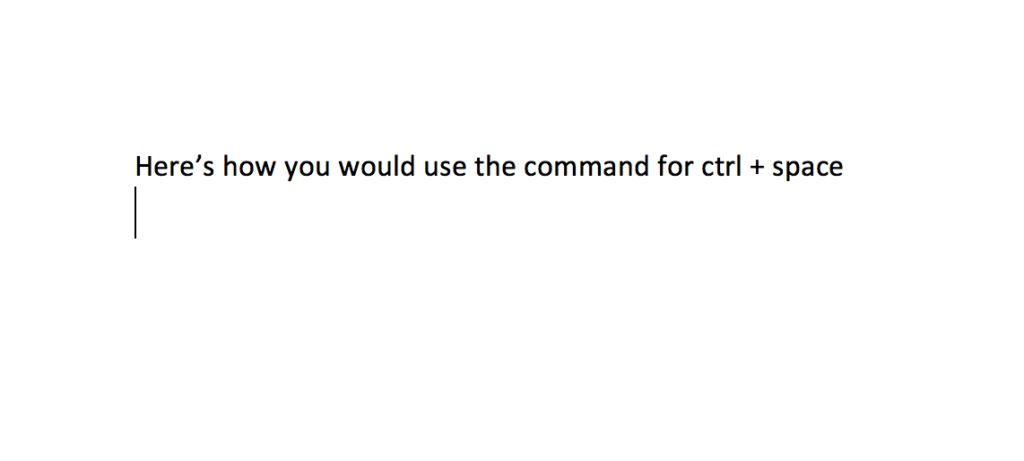 Ctrl + Space
If you ever copy and paste text into your word document, you need this trick
When you paste the text and the font is different from the rest of your document, hit ctrl + space to make the font the same as everything else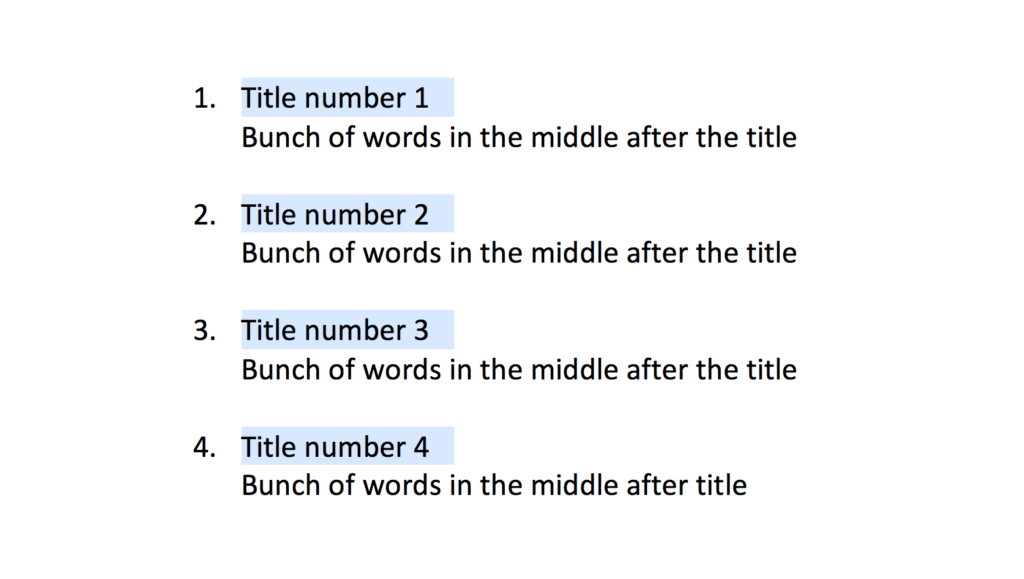 Ctrl + Drag (Command + Drag for Mac)
If you hold command, you can select random parts of the text together.
This way if you need to bold a bunch of headings, you can select all of them in one go
You can do whatever you want to what you select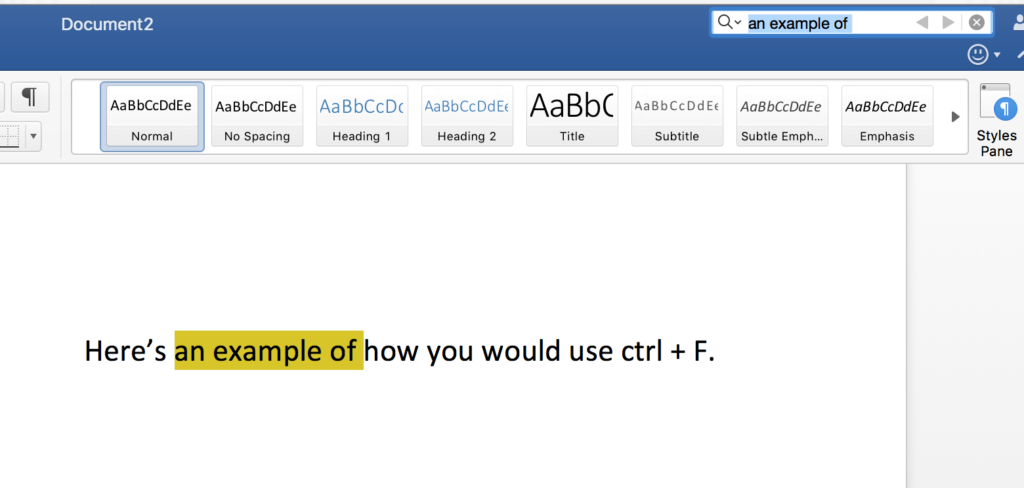 Ctrl + F (Command + F for Mac)
The F key allows you to search for anything in your document
So if you need to get rid of a certain word or find a sentence to fix, you can hit ctrl + F and search for whatever you need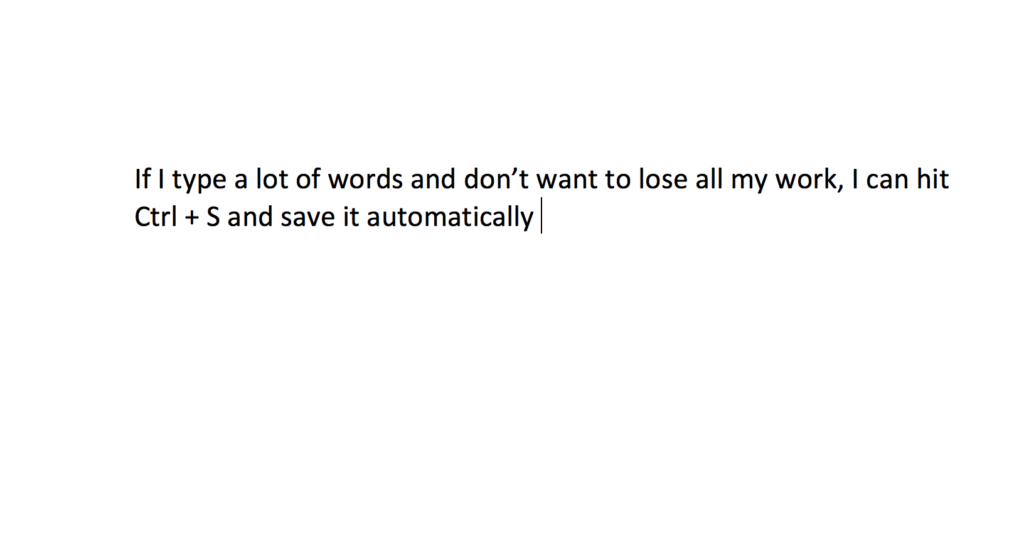 Ctrl + S (Command + S for Mac)
If you don't already, get in the habit of hitting this button all the time. This automatically saves your document for you
You don't have to hit file and save anymore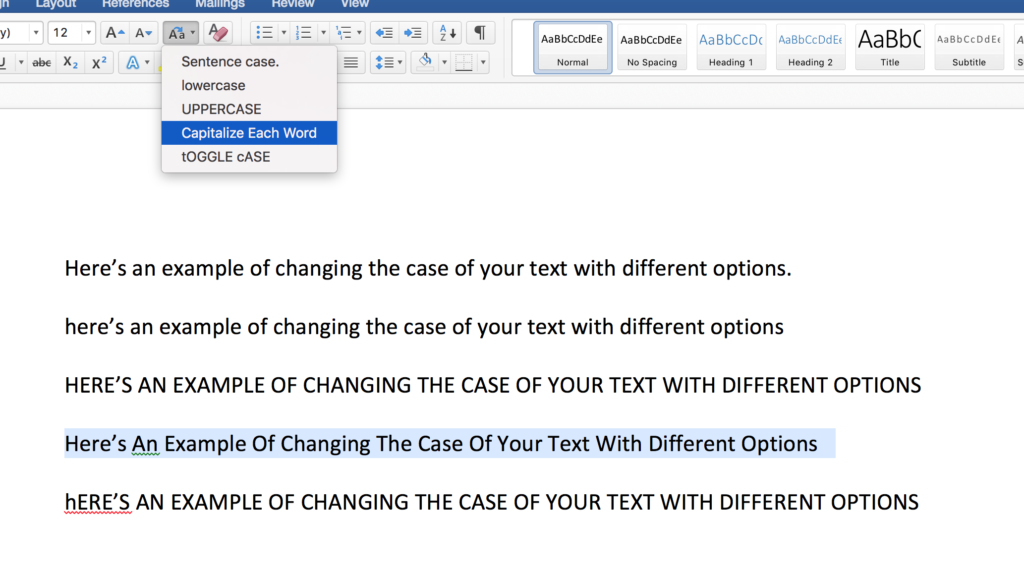 Change the Case
If you are writing titles or anything else than needs proper case changing, there's a button for that
Highlight the words you want to change and press the button shown in the picture above
You can choose between UPPERCASE, lowercase, Capitalizing Each Word, sentence case., or TOGGLE CASE.
I like using capitalize each word a lot to select my titles and make sure they are cased correctly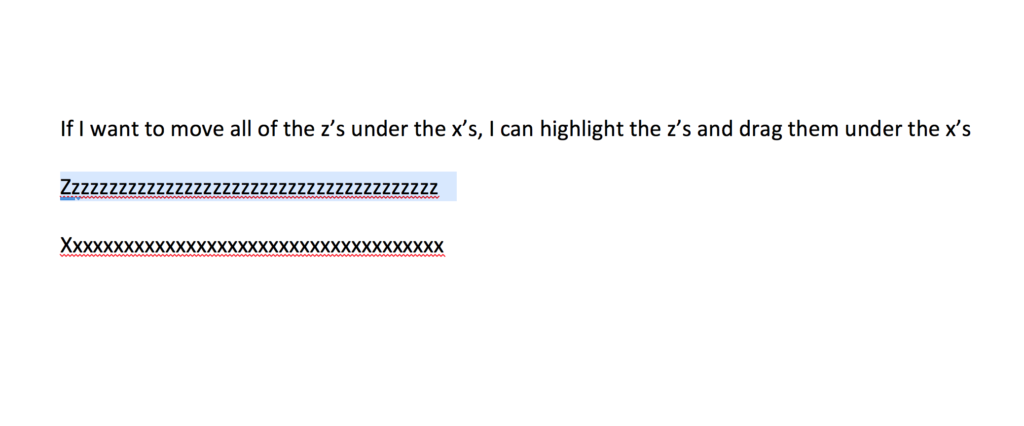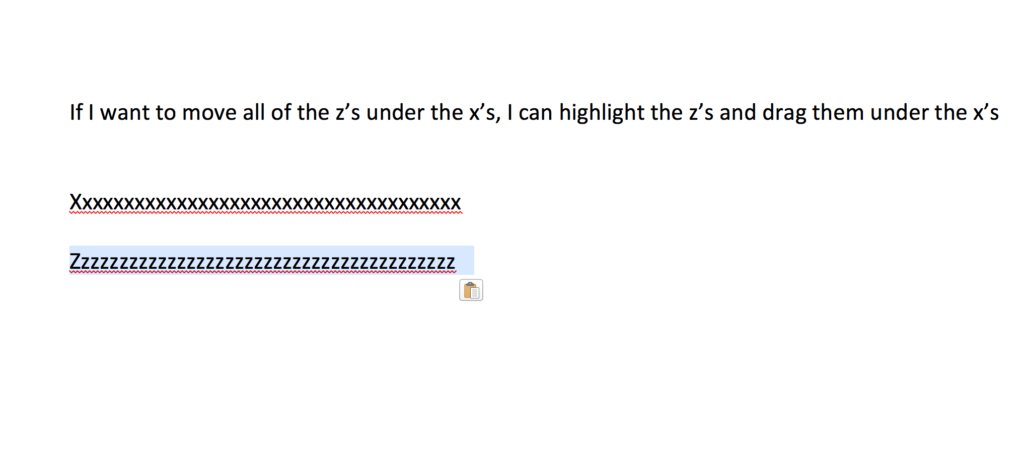 Move Text Around w/out Copy and Paste
Moving a sentence to a different section of the document by copy and pasting and then deleting the old sentence is inefficient
Highlight the text you want to move and click and hold your mouse button and drag it wherever you want
You'll notice a black cursor will indicate where to place it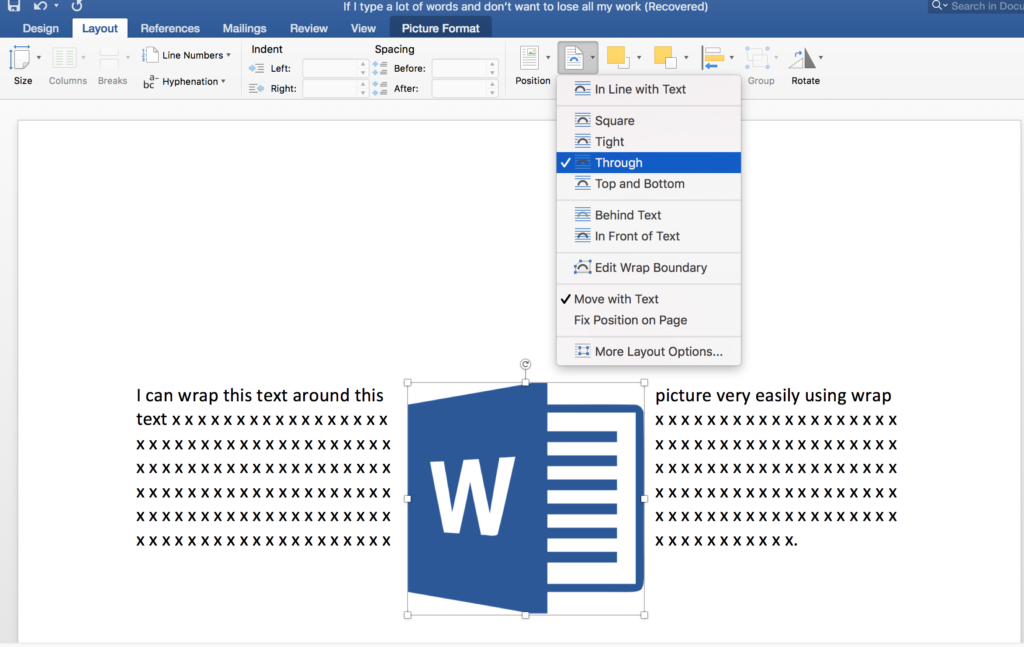 Make Pictures Fit In
If you want to make the words go around your pictures, use wrap text.
Go to Layout > Wrap Text > Choose Wrapping Style
It makes your papers look just a little more professional and flow nicely
Make sure you're allowed to do that for an assignment though. Some teachers just want it plain and boring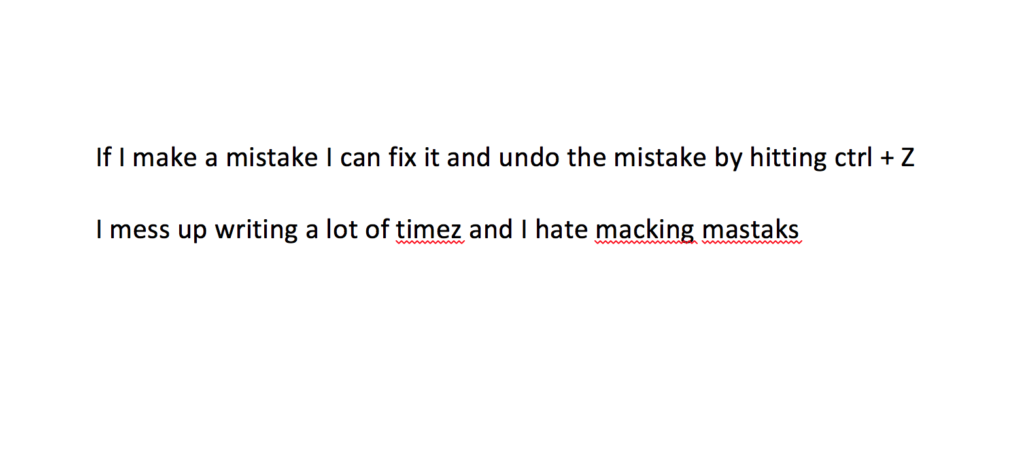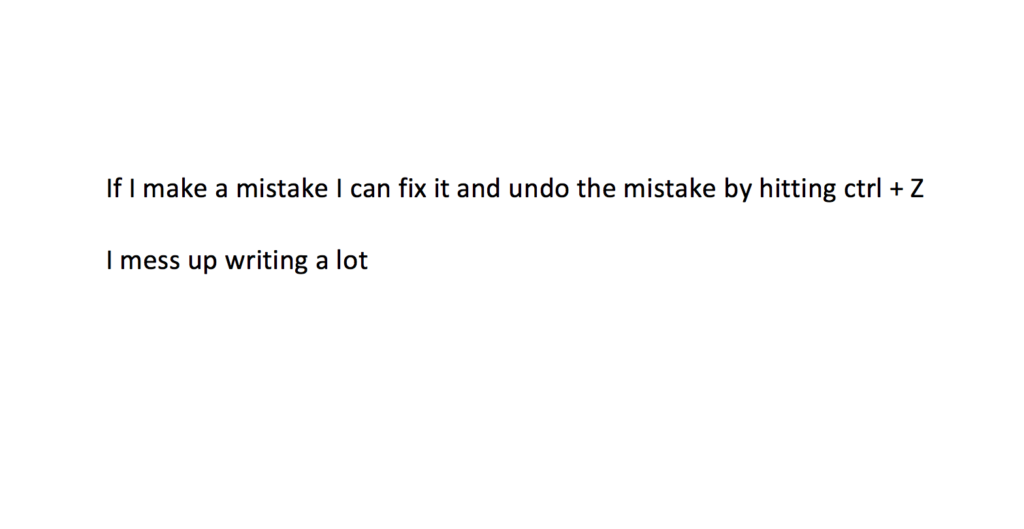 Ctrl + Z (Command + Z for Mac)
Messed up? Just hit ctrl + Z and undo your last mistake. You can go back multiple times by continuously hitting ctrl + Z to fix multiple mistakes
Probably the best control ever created for Word
I hope these Microsoft Word hacks made your experience much easier the next time you work on a document. If you have any questions or comments, be sure to leave them down below!