Considering the new Manscaped Performance Package 4.0? Here's a full and honest Performance Package 4.0 review to help you decide if it's worth it!
Manscaped is an affiliate of Modern Teen, but all opinions are completely my own.
According to a study, 93% of women prefer men who groom below the waist!
However, nobody ever really told us how to do it and why we should in the first place!
Manscaped had a vision to make grooming below the waist a mainstream idea that can be done with the right tools for the job.
In this Manscaped Performance Package 4.0 review, we'll be discussing each item that's included along with the pros and cons.
Stick around until the end to find out if this package is worth it for you!
Let's start with some basics…
What is Manscaped?
Manscaped™ is a men's grooming company specializing in below-the-waist grooming and hygiene products.
It was founded in 2016 and has been leading the industry in men's grooming.
The name was created after the word "manscaping". This is the removal or trimming of a man's body hair for cosmetic effect.
However, the company aims to help men do more than just aid their cosmetic effect.
They want men to feel more confident, boost their hygiene, and make the little guy look bigger!
What's Included In The Performance Package 4.0?
The Performance Package 4.0 includes the following products:
Lawn Mower 4.0
Weed Whacker
Crop Preserver
Crop Reviver
Magic Mat
Manscaped Boxer Briefs (Gift)
The Shed Travel Bag (Gift)
You get 7 high valued items in one package to help improve your grooming habits!
We'll be discussing each item in more detail down below. Take a look!
Lawn Mower 4.0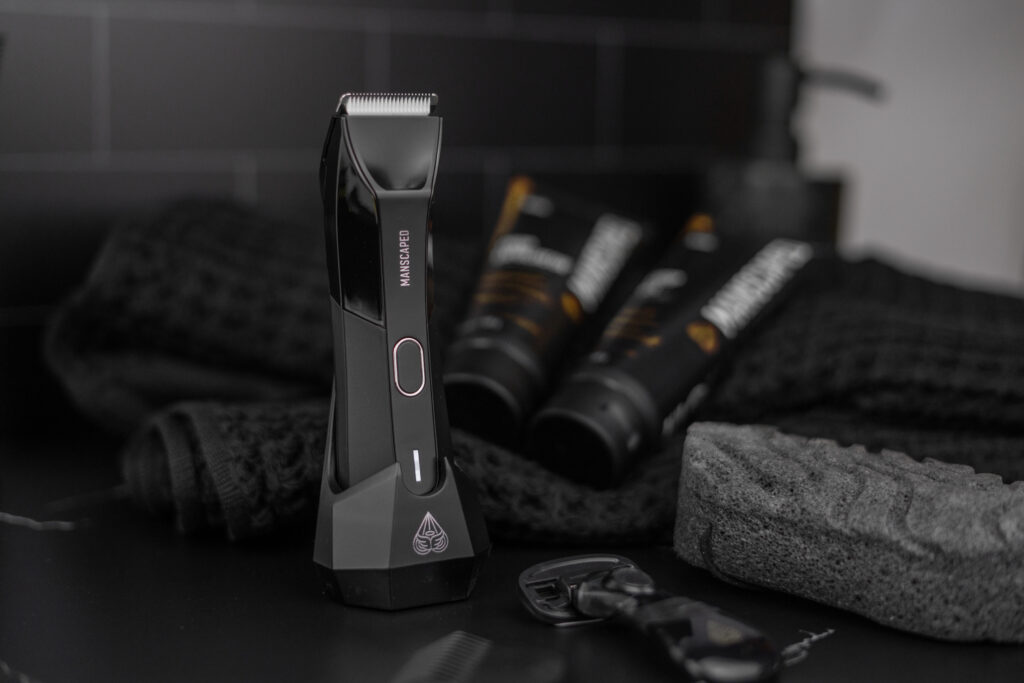 The lawn mower 4.0 is the ultimate grooming tool for below-the-waist grooming.
This is their 4th model of trimmers, hence the 4.0 in the name of the Performance Package.
Here are some of the features included in the Lawn Mower 4.0:
Half matte, half shiny black design
Ceramic blades
SkinSafe technology
LED light for precise trimming
Ergonomic grip design
Cordless
Waterproof
Up to 90 minutes of use
Extremely quiet (no one has to hear you manscape)
Power status indicator
Travel Lock
Replaceable blades
7,000 RPM motor
Wireless charging compatibility
All of this in one hair trimmer!
Ceramic blades (Skin Safe Technology) offer the safest possible way to trim areas that need that kind of safety. They are recommended to be replaced every 3 months.
If you don't shave that often, you can hold off for about 6 months or so. Keep an eye out for dullness of blades after a few months.
The travel lock is very handy as well. You can read more about my detailed Lawn Mower 4.0 review here!
Price: $89.99 (if purchased separately)
Weed Whacker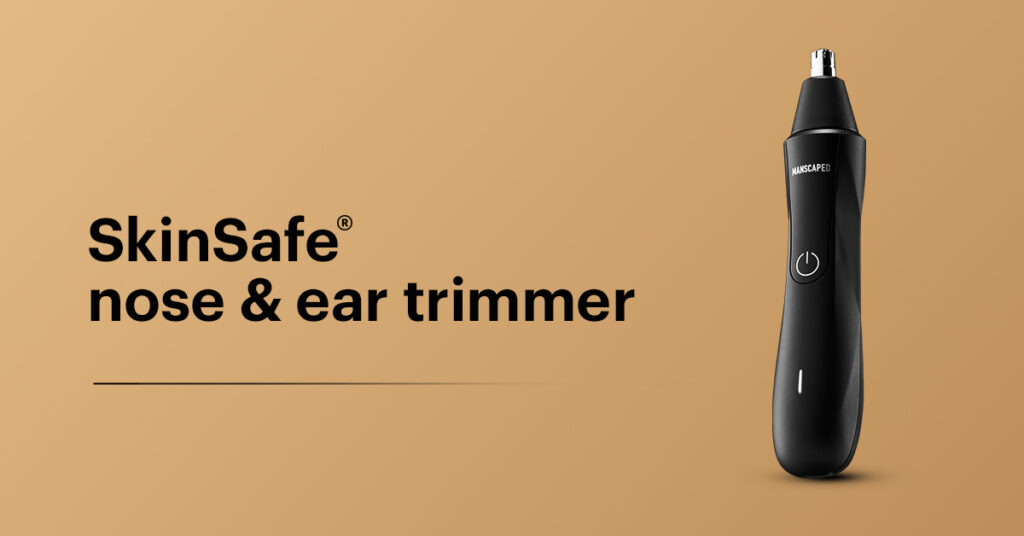 The Weed Whacker is Manscaped's nose and ear hair trimmer designed to maximize the amount of caught hairs.
Check out all of the features it has:
9,000 RPM Motor
SkinSafe Technology
360° Rotary Dual-Blade System
Waterproof Design
Long Lasting Battery
23° Angle for Contours
Replaceable Heads
After using the Weed Whacker, I can personally say that this thing is a beast. I've never experienced a nose hair trimmer that works this well!
I've used it about 5 times now and still haven't had to charge it yet. Pretty impressive for a trimmer.
I haven't used it on my ears yet, but I imagine it works just as well.
Price: $39.99 (if purchased separately)
Crop Preserver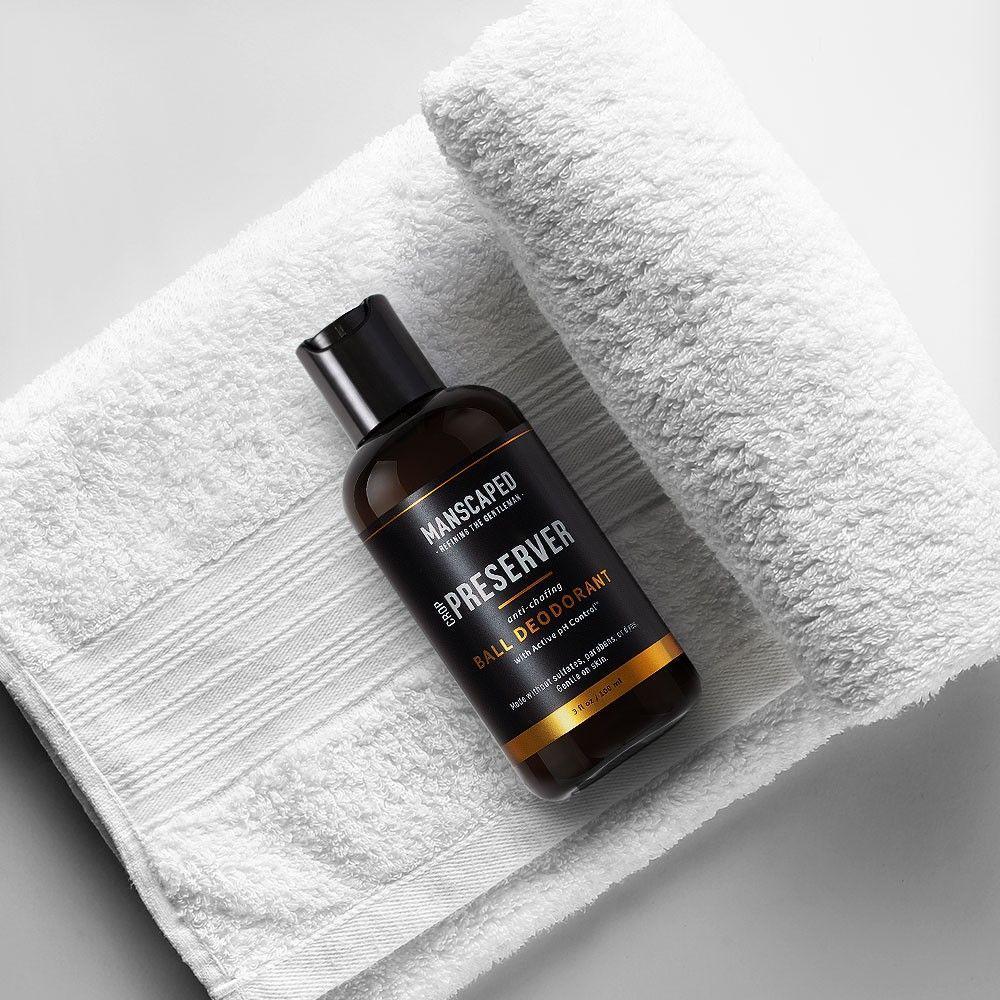 The Crop Preserver is a ball deodorant to stay fresh and smell amazing all day long.
The anti-chafing and active pH control maintain freshness for up to 24 hours! Not to mention the Crop Preserver acts like a deodorant and moisturizer all in one.
It absorbs quickly into the skin, smells amazing, and provides a great antibacterial barrier.
Manscaped is very open about their ingredients and provides the list directly on their website.
After doing a bit of research, I found that almost all the ingredients are natural and don't have any carcinogenic, allergenic, or harmful properties.
The Crop Preserver is sulfate, paraben, and dye free as well.
Aside from the science stuff, this really does help freshen up the downtown. It's especially useful on dates or long nights out!
Price: $12.99 (if purchased separately)
Related Post: Manscaped Perfect Package 3.0 Review
Crop Reviver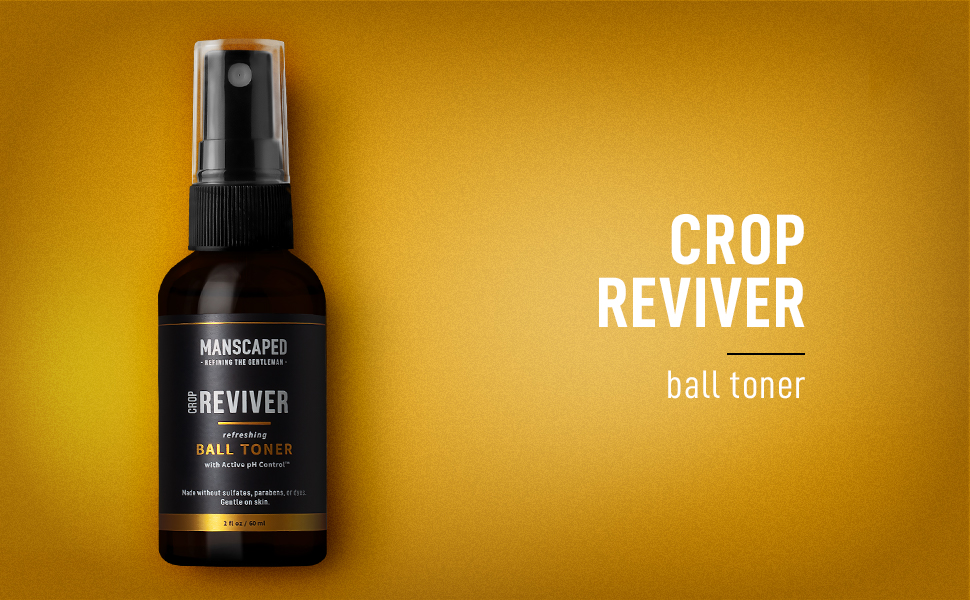 The Crop Reviver is a ball toner formulated to refresh sensitive areas of the body.
This has been incredibly useful after shaving with the Lawn Mower 4.0 to calm down the area after shaving.
Although I didn't have any irritation after using the grooming tool, it still feels great to spray the area once or twice for a refreshing feeling.
I have been putting it on before the Crop Preserver and the combination of the 2 has been sensational.
The Crop Reviver smells even better than the deodorant (in my opinion) and really does calm down the jewels.
The ingredients for this are just as good as the Crop Preserver and, because it's a spray, it feels a lot more gentle on the skin.
Price: $10.99 (if purchased separately)
Magic Mat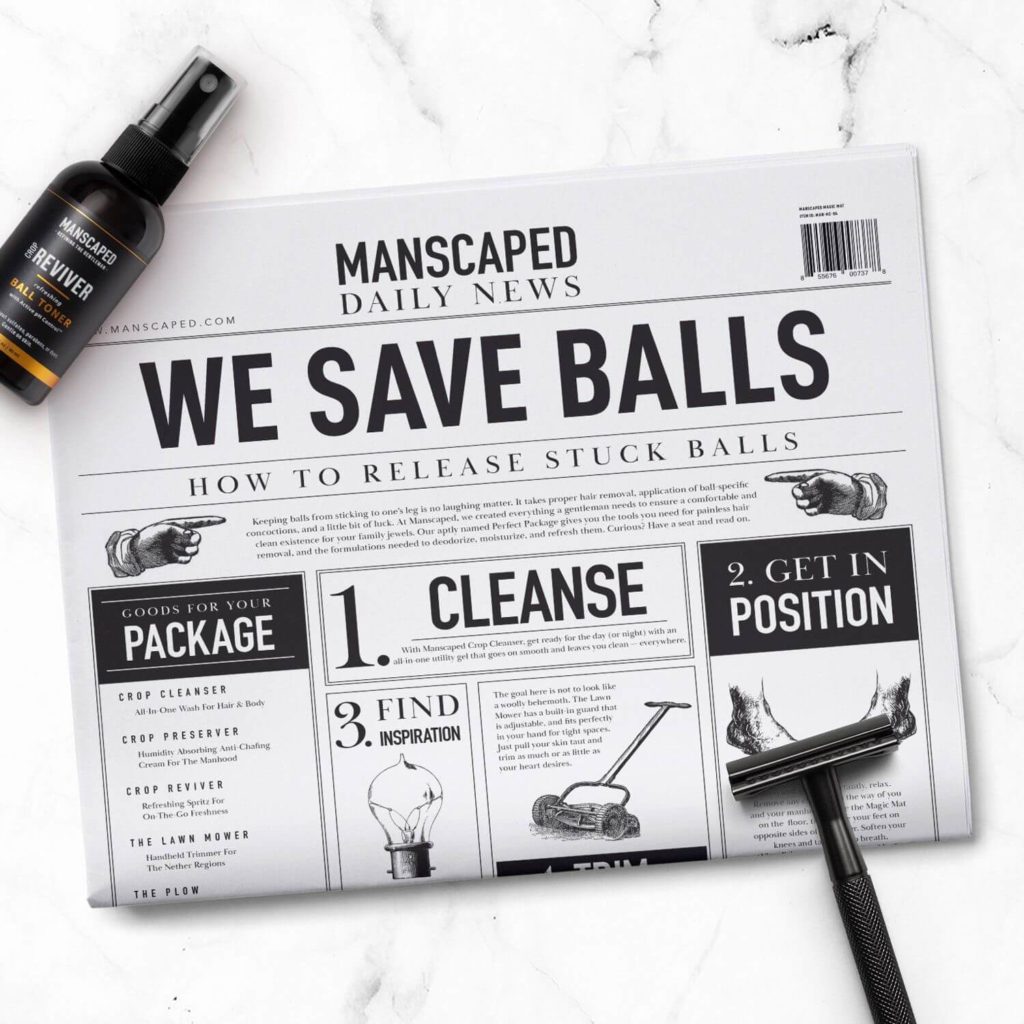 The Magic Mat is a shaving mat/newspaper for easy cleanup when you're finished grooming.
I have to say, these shaving mats included some of the funniest, yet useful, content I've ever read.
Not only are you grooming with efficiency, but you get to read and enjoy the hilarious content while doing so.
They are not reusable unless you somehow get very creative. The Performance Package 4.0 includes 3 disposable Magic Mats for your first few times of trying out Manscaped.
You can order more of these if you end up liking them. I have done so myself and it's now my favorite way to groom!
Price: $3.99 (if purchased separately)
Gifts Included in The Performance Package 4.0
On top of the 5 items that come in the box, you'll also receive 2 free gifts from Manscaped in your package!
Take a look…
Manscaped Boxer Briefs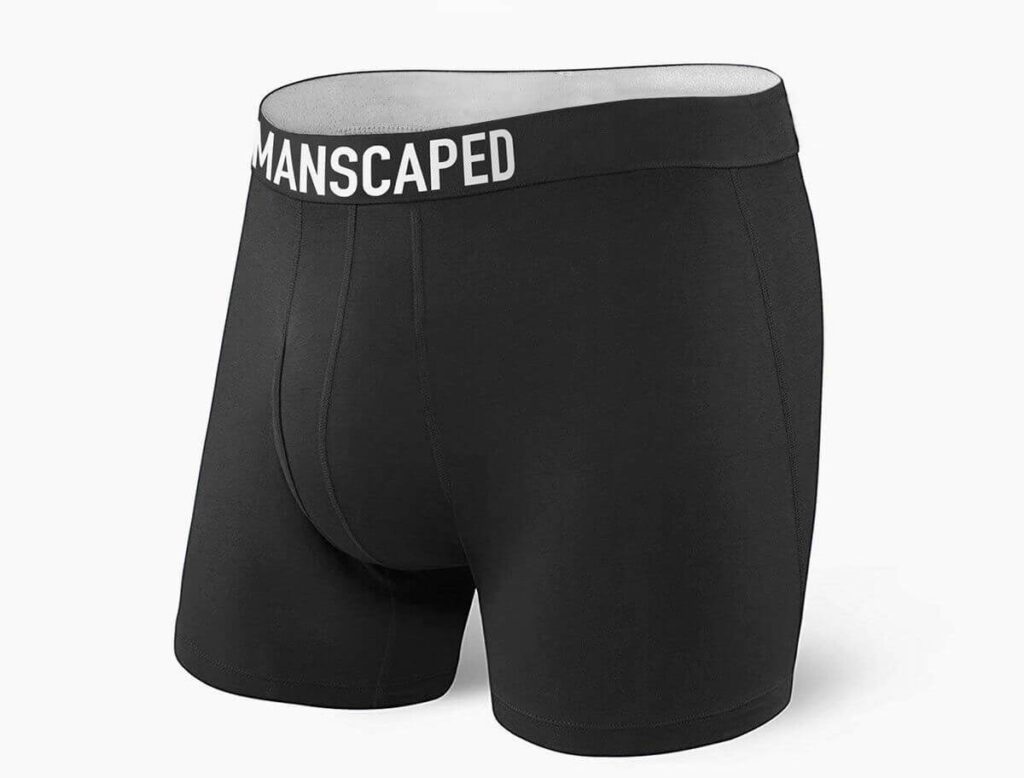 The Manscaped boxers are anti-chafing, cooling, comfortable boxer briefs for staying dry all day long.
Guys, these boxer briefs feel amazing! For a company that does not specialize in apparel, I was extremely impressed when I tried these boxers on.
These are some of the softest boxers I have ever felt. I went for a run in them and I forgot I was wearing them!
They prevent overheating to avoid that swamp crotch that every man hates. Plus, it helps balance your pH down there.
Price: $44.99 (if purchased separately)
The Shed Travel Bag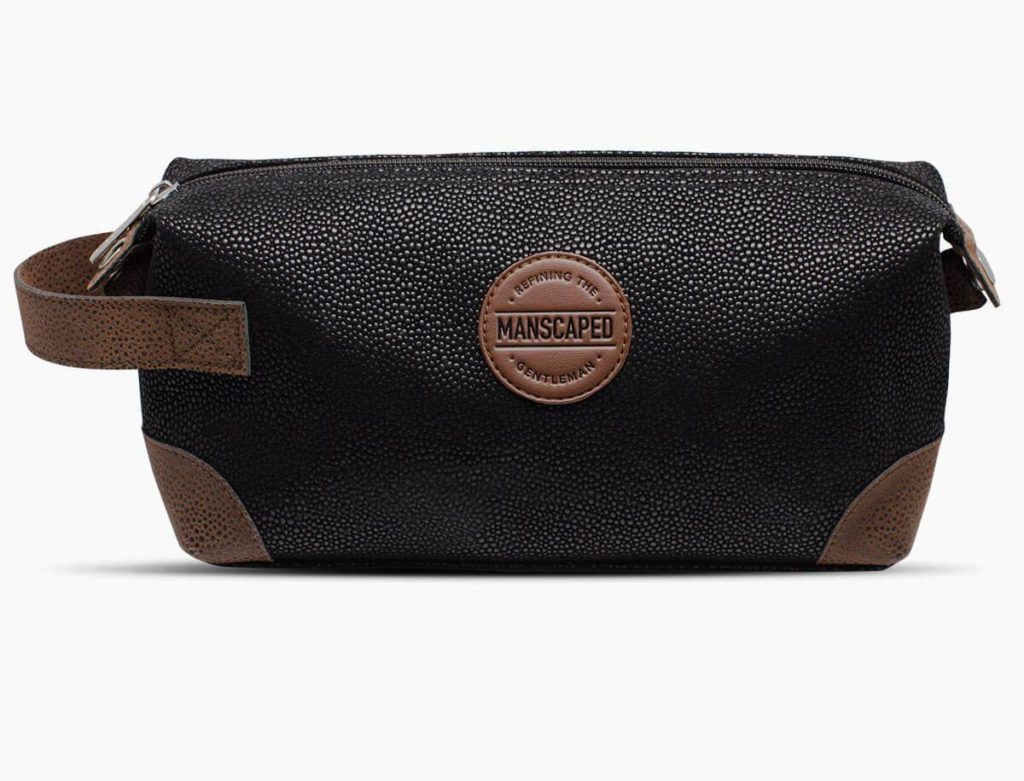 The Shed is a water resistant travel bag for all your Manscaped products whether you're at home or on the go.
The compact, but efficient size allows for storage of all your products under the sink or in a small drawer.
This bag feels like absolute luxury. The material is simply high quality with great design and detail.
I especially enjoy how manly it looks compared to other storage bags that make me feel like I'm carrying a makeup pouch everywhere.
The side handle for easy carrying is also a great bonus feature.
Price: $39.99 (if purchased separately)
Related Post: How to Manscape for Teenage Guys
Is The Manscaped Performance Package 4.0 Worth It?
This wouldn't be an honest Performance Package 4.0 review if I didn't share my opinion on whether or not it's worth it.
In short, Yes! It's definitely worth it for a few reasons.
Let's start off with the price…
The Manscaped Performance Package 4.0 costs $129.99 or $119.99 with the Peak Hygiene Plan.
When you think about it, you're getting 7 high quality products that would've cost nearly $230 if you bought them separately.
For $100 in savings, it's a no brainer that the Performance Package 4.0 is worth it.
Plus, you can get 20% off manscaped + Free Shipping by using this link!
With the discount, the Performance Package will only cost $104.
Pros & Cons of the Manscaped Performance Package 4.0
Here are a few pros and cons to help you decide whether or not the package is worth it for you…
Pros
Quality ingredients and materials
Lawn Mower 4.0 is the best grooming tool
SkinSafe Technology to prevent cuts
90 minutes of Lawn Mower 4.0 use
Sweat wicking fabrics
110% Confidence Boost
Provides proper grooming hygiene
7 Products for under $105
Cons
Lawn Mower 4.0 blades get hot after a while
Recommended blade change every 3 months (can cost a lot over time)
Crop Preserver and Crop Reviver come in relatively small bottles
Lawn Mower 4.0 is pretty similar to the Lawn Mower 3.0
High motor RPMs and a few other minor factors account for these cons. The pros heavily outweigh all the negatives that this package has to offer!
Final Thoughts – My Honest Performance Package 4.0 Review?
Manscaped has some of the best products in the world for below-the-waist grooming for men. In short, yes! Manscaped is very good.
The real question is…
Do you care about grooming, looking good down there, and having proper hygiene?
If you say "no", then Manscaped might not be for you and that's okay! Not everybody values grooming down there.
If you say "yes", then I definitely think you should give the Performance Package 4.0 a try so that you have the best possible tools for the job!
Don't forget to grab your extra 20% off on manscaped.com with this link. Enjoy your grooming!
Hopefully this Manscaped Performance Package 4.0 review helped you decide whether or not you should get it for yourself.
If you have any comments, questions, or suggestions leave them down below. Thanks for reading!