Don't know what should teenage guys wear to a wedding? Here's everything you need to know about attire, where to get outfits, and everything in between!
First, it's important to cover the reason a teenage boy should dress up for a special occasion like a wedding.
Take a look!
Why You Should Dress for a Wedding as a Teenage Guy
It's important to show respect towards the bride and groom no matter what age you are.
As a teenage guy, it's important to show that respect and appear more mature in front of others at the wedding.
It's normal to dress more casual than the average adult at a wedding, but do your best to look decent.
In other words, wear something clean, do your hair, and show up with a smile on your face!
What Should Teenage Guys Wear to a Wedding?
Teenage guys should wear slacks, a button up, a tie, dress shoes, and a blazer (optional) to a wedding.
You should also do your hair, shave your face, and be ready to leave in a timely manner.
This outfit is the best for showing respect towards the married couple as well as the other guests at the wedding.
If you don't own these pieces of clothing, but still want to look appropriate for the wedding, consider a pair of nice khakis, a button up shirt, and modern/clean sneakers.
The colors of the outfit should be subtle and shouldn't have any crazy designs, patterns, or extra fabric hanging around.
Wedding Guest Outfits for Teenage Guys
Need a bit of inspiration for what to wear to the wedding? Here are a few wedding guest outfit ideas for teenage boys!
You will find outfits that have a bit of variety in clothing. This way, you'll be sure to find something that you already have in your closet.
Let's dive in…
1) Jeans & Suspenders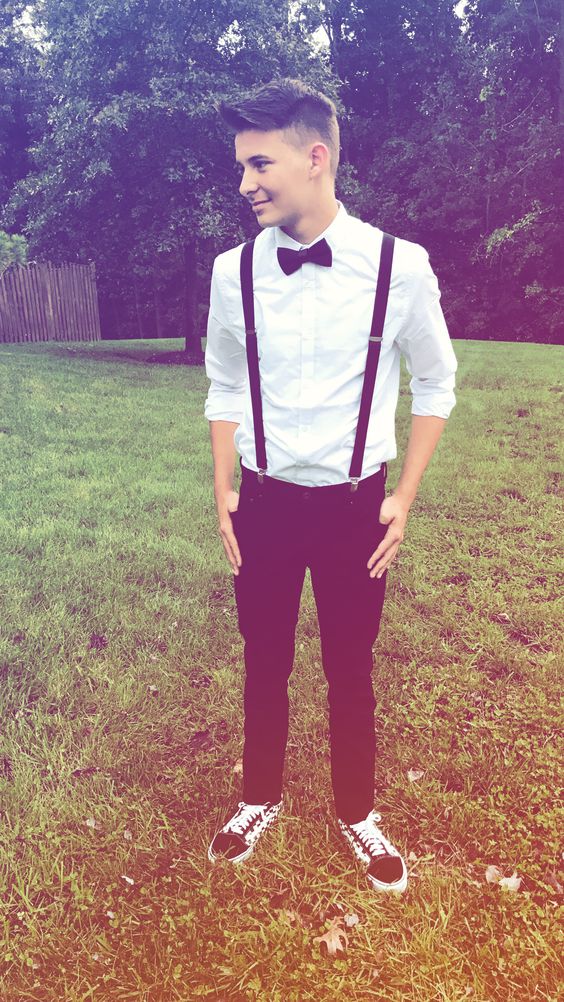 If you've got some simple black jeans and a good button up shirt, you're already on your way to a great wedding outfit!
Suspenders really elevate the look from more casual to semi-formal.
Just make sure that your shoes aren't too colorful. You want to dress respectfully for the occasion.
Related Post: 10 Stylish Fall Outfits for Teenage Guys
2) Full Suit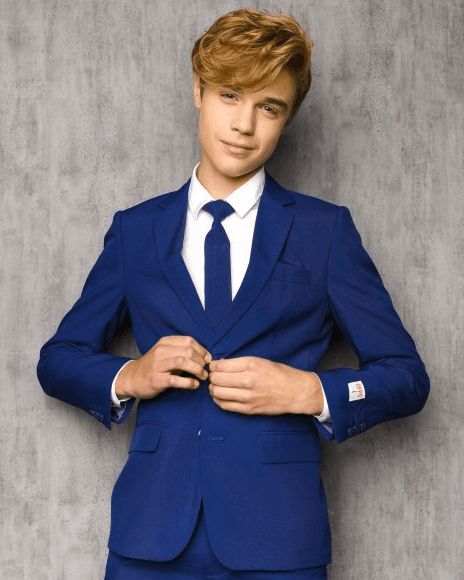 The full suit is probably one of the most appropriate wedding guest outfits for teenage guys.
Navy blue, black, and gray are all excellent colors for suits. These colors aren't overly extravagant, which is exactly what you want for a wedding.
If you've already got the necessary clothing to pull off this look, definitely consider it for the next wedding you attend!
3) Khakis & A Bow Tie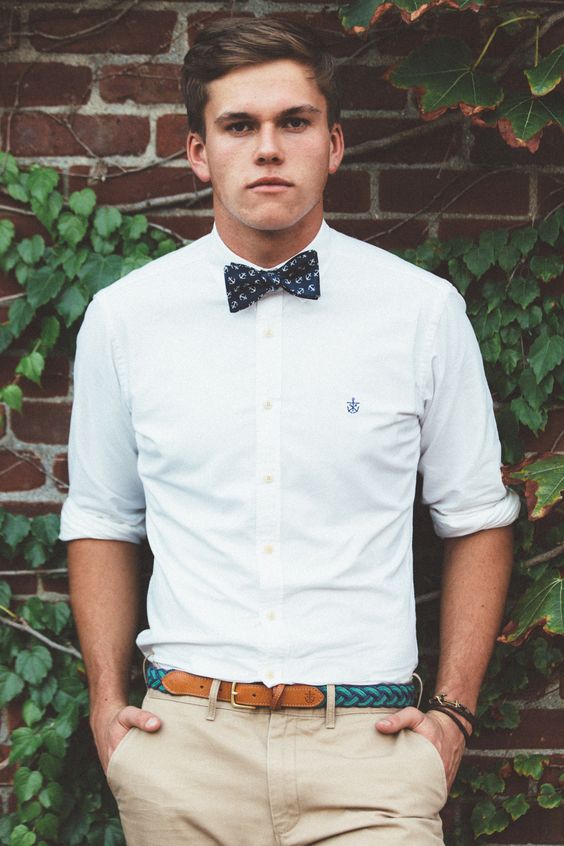 You'll certainly have these pieces of clothing in your wardrobe as a teenage guy. They are staples for looking more formal at this age.
Throw on a pair of khakis, a nice belt, a button up shirt, and a bow tie to upgrade your look with casual clothing for a wedding.
There are no rules for what teenage guys should wear to a wedding. As long as it looks appropriate for the occasion, many outfits will slide!
4) Semi-Formal Vest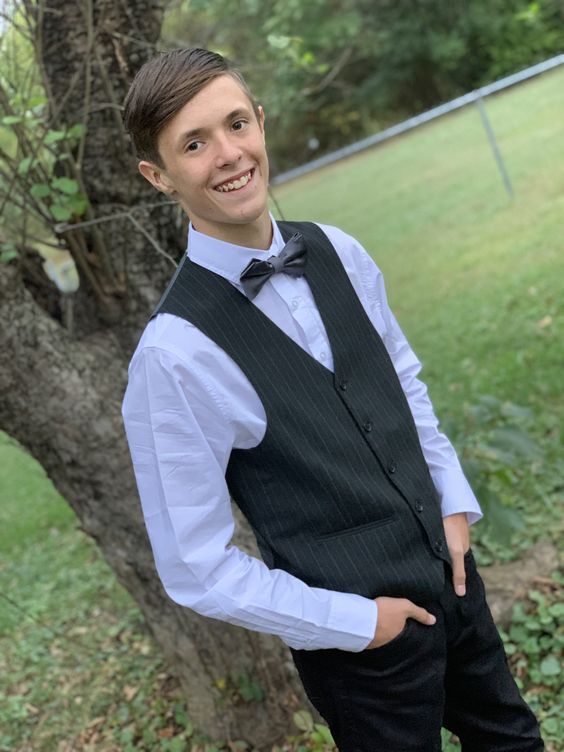 If you don't own a blazer, a vest is your next best option!
It's makes any outfit you throw on look so much more formal. Plus, you can take it off once the wedding party starts getting wild.
Pair the vest with slacks or jeans, a simple button up shirt, and any type of tie to look dressed up for the event!
Related Post: 10 Fall Fashion Trends for Teenage Guys
5) Tuxedo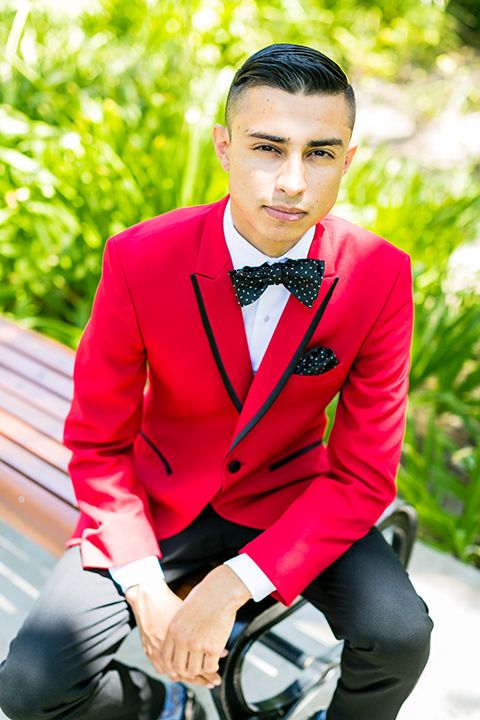 The tuxedo is a classic suit for any gentleman, especially a teenage boy.
Because a tuxedo is so formal, you can dress it down by adding a bit of color to the blazer, shoes, or tie.
Just don't forget to do your hair and shave before showing up!
Where to Buy Wedding Guest Outfits as a Teenage Boy
Most outfits and clothing can be purchases at a suit supply store, large department store, or even online.
When it comes to suits, button ups, and dress shoes, being there in person to find the right fit is extremely important.
Before you shop, double check your closet for any pieces that might be worth saving for a wedding.
You might just need to buy a few pieces and match them up with clothes you already have.
Conclusion
Hopefully you got a bit of outfit inspiration is you don't know what should teenage guys wear to a wedding.
Most of the outfits have similar clothing which can be kept for a long time in your wardrobe.
Things like button up shirts, dress shoes, and nice pants are almost always necessary in more formal events.
Pick up your staples and work with what you've got to look dapper for your next special wedding!
If you have any comments, questions, or suggestions leave them down below. Thanks for reading!