Are you a teen girl looking for some inspiration for your next haircut? Here are the 15 best hairstyles for teenage girls with straight hair!
Having straight hair can be easy to manage, but tough to style with volume.
Luckily, there are a ton of options to choose from when styling your straight hair, no matter how long or short it is.
We rounded up all these straight hairstyles for teen girls!
Take a look…
Straight Half Slick Back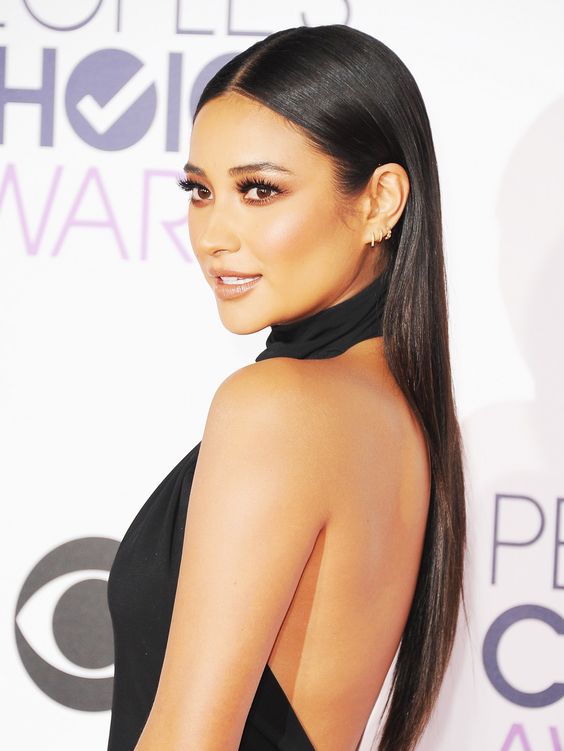 Having straight hair can be such a blessing, especially when you're looking to mixup your hairstyle.
This slicked back look from Shay Mitchell has us dying for straight hair!
This hairstyle is perfect for creating a classic and timeless look while still being super easy to create!
All you have to do is create a middle part and gel the front pieces of hair behind your ears, it's that simple! 1-2-and done!
Sectioned Single Braid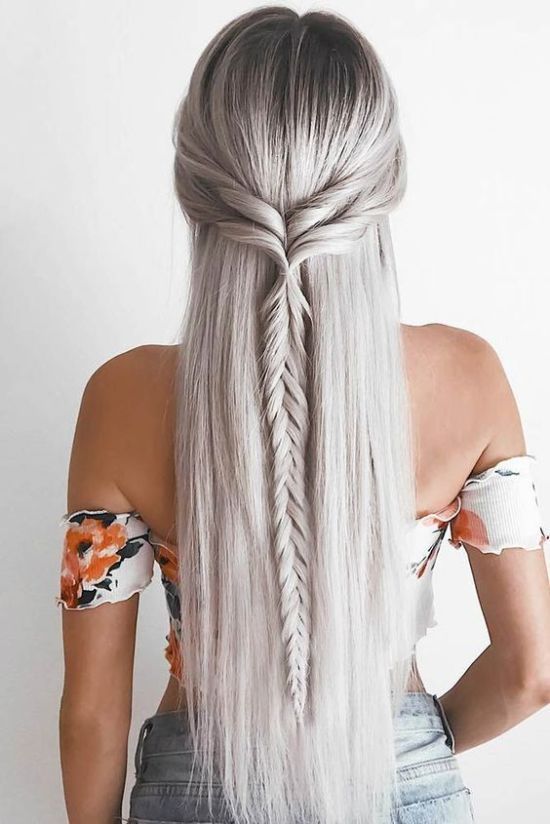 Having straight hair, especially if it's long, can sometimes come off flat, so adding in extra volume is always a must.
When you take pieces of hair from the front and pull them back into a braid, you're instantly adding a ton of texture and volume in just a few minutes.
You can even play around with this hairstyle by making it a single braid, a fishtail braid, or even a french braid! Make sure to have fun with this look!
Straight Blunt Bob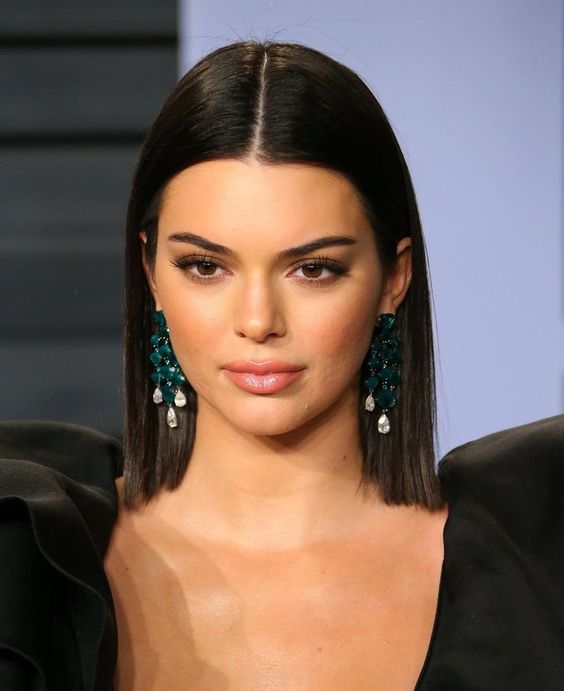 If you're looking to spice up your hairstyle with a dramatic and edgy haircut, then this look is for you!
Taking inspiration from the queen of fashion herself, the blunt bob on Kendall Jenner is the perfect cut for anyone looking for change.
This hairstyle is super easy to pull off if you have straight hair and can be as short or as long as you want it!
Next time you go to the hair salon, be courageous and chop that hair!
Related Post: Fall Fashion Trends for Teenage Girls
Braided Ponytails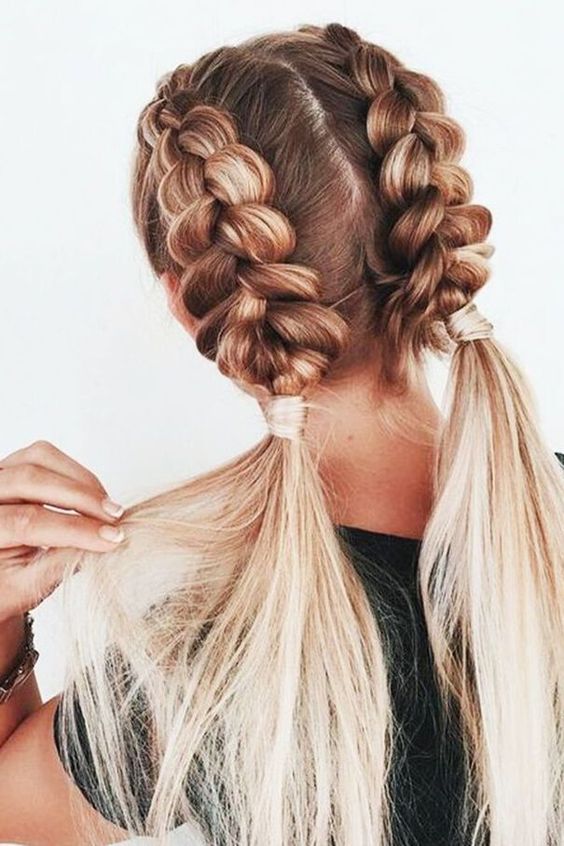 We love french braids, but we love them even more when we combine them with the classic ponytail.
This braided ponytail is one of the best hairstyles for teenage girls with straight hair who love french braids but also want to change things up.
All you have to do is french braid half your hair until the base of your head and then straighten the rest of your hair out and put it into two low ponytails. It's that easy and that cute!
Highlighted Balayage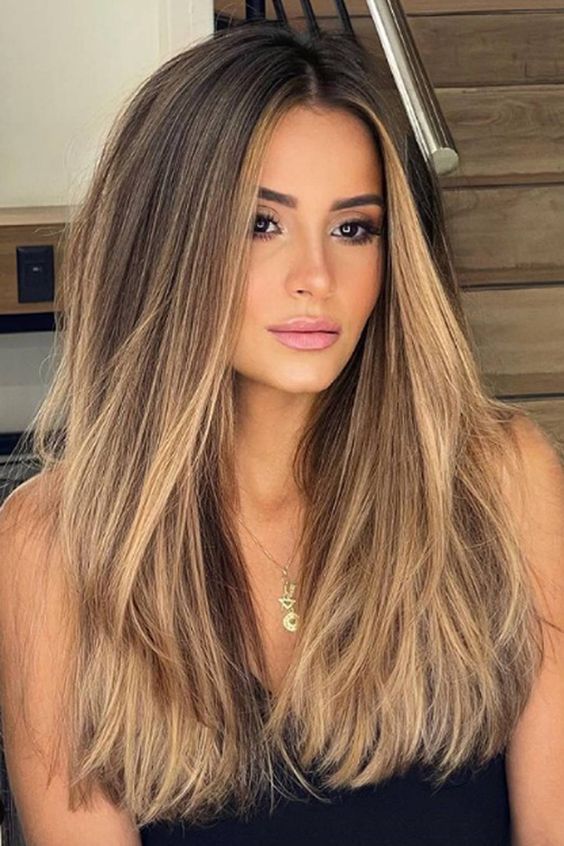 Adding in some highlights into your straight hair can be a great way to add volume and texture without having to do your hair everyday.
With a simple balayage your hair instantly transforms into an entirely new look!
To give this hairstyle even more of the "wow" you're going for, add a few highlighted pieces in the front to frame your face and make you the hair queen of school.
Dramatic High Ponytail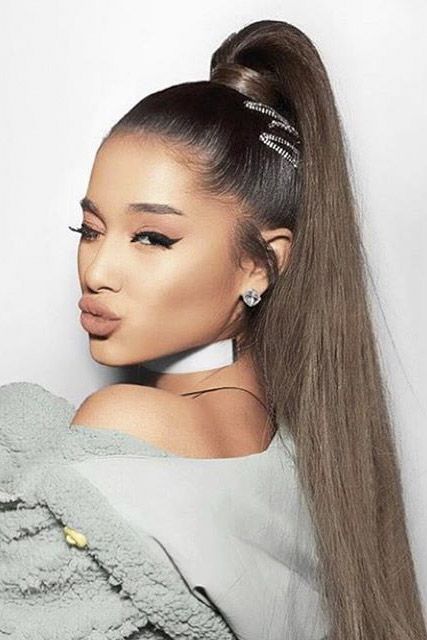 This wouldn't be a true list of hairstyles for teenage girls with straight hair without featuring Ariana Grande's infamous high ponytail.
This look instantly made high ponytails the trendiest look in school.
The high ponytail is a great way to add extra volume to your straight hair and to keep the hair out of your face throughout the day!
Add some fun clips or scrunchies to this look to truly make it your own.
Top Layer Pigtails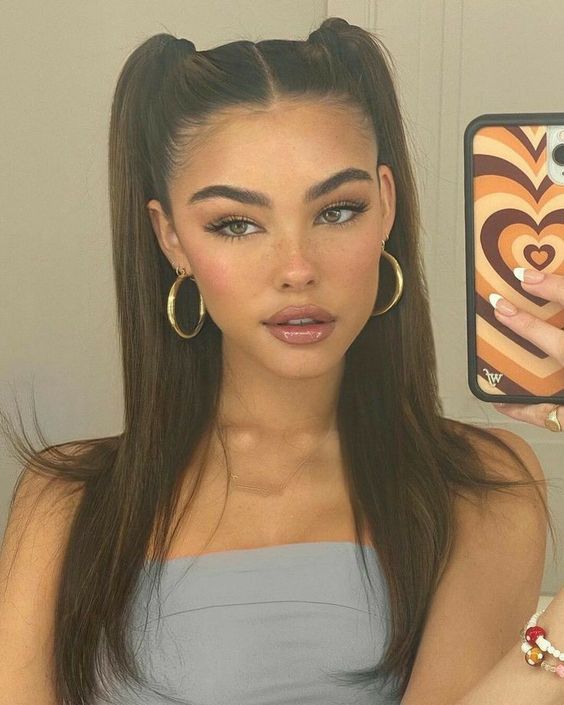 If you're a teen girl who loves to change up your hairstyles throughout the week then this one is a style you should add to your list ASAP.
The Top layer pigtail look is one of the biggest up and coming hair trends of the year.
Not only is this look easy to pull off, but the way it frames your face is superior to anything else.
If you have straight hair, this should easily be your new favorite look!
Related Post: 15 Best Hairstyles for Teenage Girls with Short Hair
Chic Low Ponytail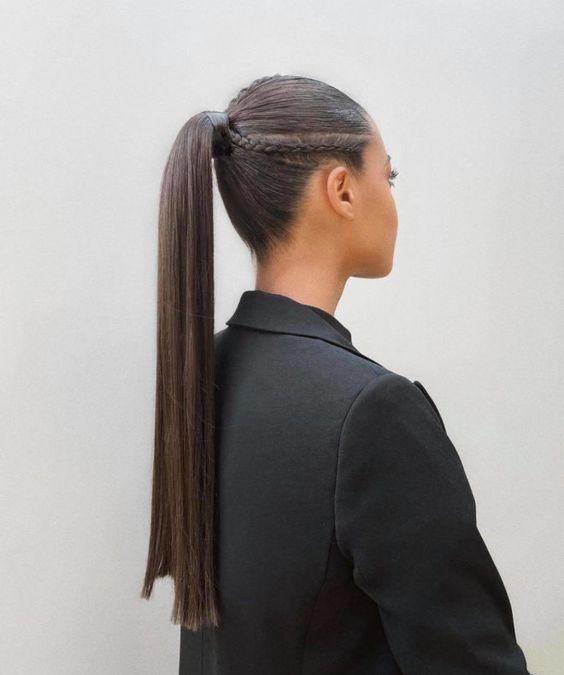 There is no hairstyle more timeless or jaw dropping than the straight chic low pony.
This hairstyle trend is amazing for all teenage girls with straight hair no matter what your personal style is.
This look is absolutely gorgeous and can be rocked with a ton of different variations. You can add braids, scrunchies, berets, clips, or even headbands.
This look can be customized in so many ways so have fun with this look and find the variation that works best for you!
Straight Low Pony Braid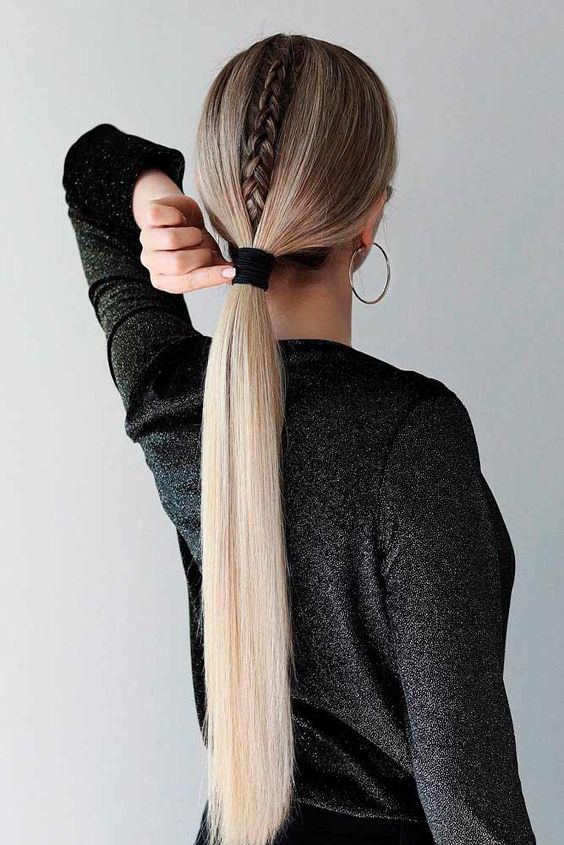 To piggyback off the low ponytail hairstyle, try taking it up a notch with a simple twisted braid at the bottom instead of just a ponytail.

By simply adding in a braid at the bottom you're immediately adding volume and bounce to your straightened hair. Plus, you don't have to use any heat!
So next time you're looking for a way to mixup your ponytails, try this non damaging look instead!
Low Half Bun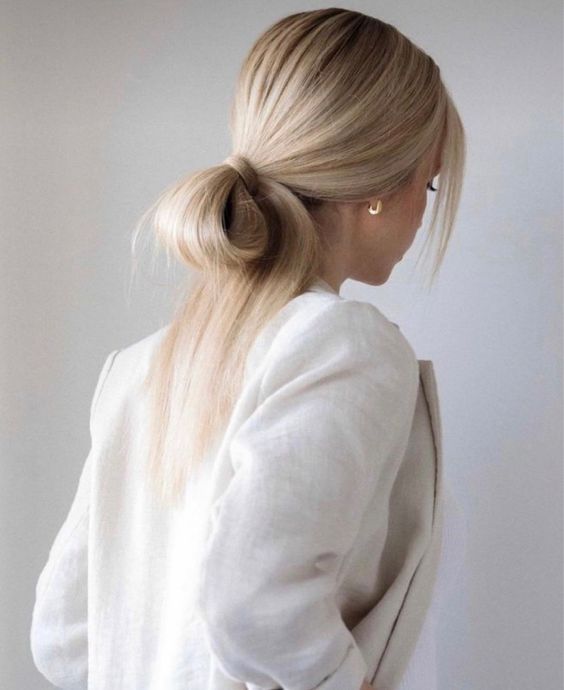 If you want a hairstyle that's cute and simple without taking too long, try this low half bun in the mornings!
This look is super easy to achieve, can be done in less than a minute, and adds variation to your daily hairstyles!
The low half bun is simple and effective, especially if you're a teenage girl who hates having hair in your face during school.
This keeps your hair pulled back all day long without having to sacrifice style!
Full Slicked Back Bun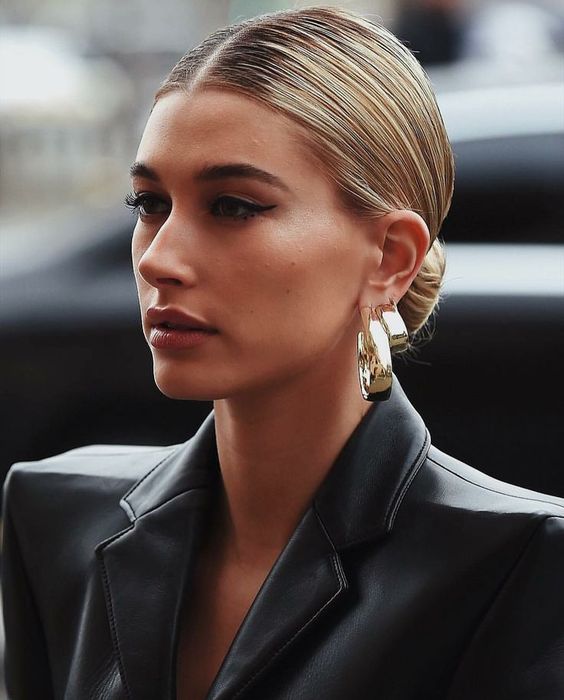 Want to add some drama and edge to your look? Maybe you're going to a homecoming or prom and want to spice things up.
Well this celebrity favorite look is the one you'll want to be rocking.

This hairstyle is not for the faint of heart. It takes killer confidence to rock this look! With all your hair slicked back into a tightly made bun, there is no hiding in this look.
So grab your favorite earrings, a ton of hair gel, and get ready to rock this trendy look.
Taylor's Bangs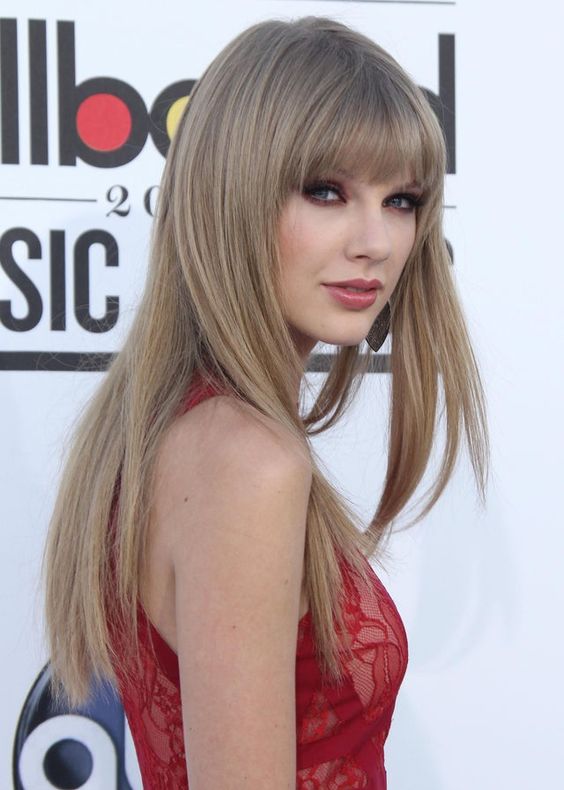 We're just going to call these bangs exactly what they are, Taylor Swift's inspired bangs.
This hairstyle is perfect for anyone with naturally straight hair who wants to make their hair bouncier and more textured.
By adding in blunt and straightened front bangs, you immediately create more dimension and volume in your hair.
This is a great hairstyle to try at least once. If you don't like it, it'll grow out super fast!
Related Post: Daily Routine for Teenage Girls
Curtain Bangs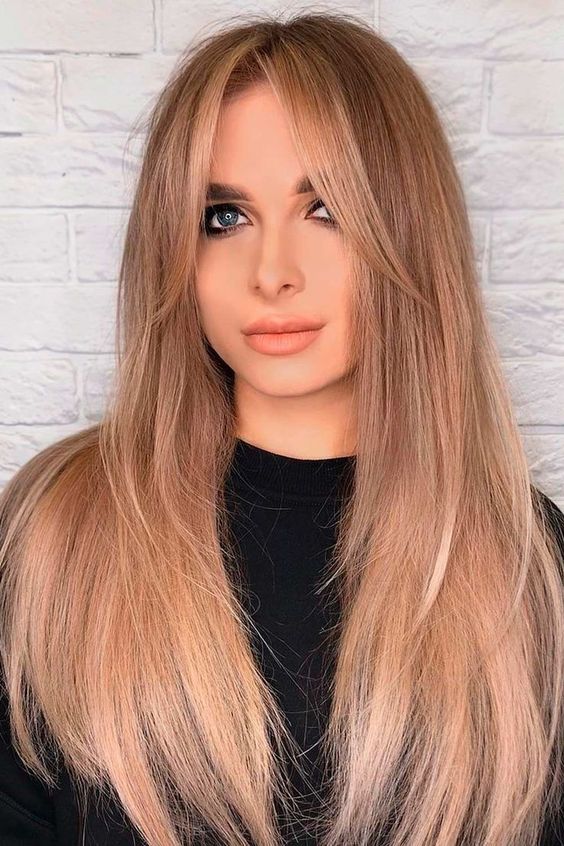 Okay so maybe you're not entirely ready to tackle the Taylor Swift bangs but you still want something to frame your face.
Well we've said it once, and we'll say it again, curtain bangs are your best friend.
Curtain bangs are the trendiest hairstyle for teenage girls and will perfectly frame your gorgeous face all day, everyday.
This hairstyle is absolutely gorgeous on everyone, especially for teen girls with perfectly straightened hair.
So go to your hairdresser and get yourself some trendy and stylish curtain bangs!
Messy Claw Clip Pullback
Add some bounce and volume to your hair with this messy claw clip pullback which is super easy to do. It takes seconds and it's our favorite way to instantly add some extra texture to your hair.
Sometimes, as a teenage girl with straight hair, we can feel like our hair is too flat or not as voluminous as other girls with curly hair.
However, all it takes is learning a few tricks… the claw clip being one of them.
Just shake up your hair a bit and get it a little messy. Then, pull your hair back into a cute claw clip and you're good to go! A perfect hairstyle for a perfect girl!
Straight Hair Middle Part
One of our absolute favorite straight hairstyles for teenage girls is the middle part!
Zendaya is bringing us fierce and fabulous with the straightened middle part hairstyle that we already know you're going to be rocking too!
All you need to do is part your hair in the middle and then you're already there! Simple as can be!
Hopefully these 15 best hairstyles for teenage girls with straight hair gave you some inspiration for you next haircut!
If you have any comments, questions, or suggestions leave them down below. Thanks for reading!