Are you a teen boy with long hair looking for some inspiration for your next haircut? Here are the 15 best hairstyles for teenage guys with long hair!
Many guys see long hair as an untamable mess to deal with. However, it can be quite rewarding and easy to work with.
You will likely need some sort of hair product or hair tie to maintain some of these hairstyles, but the rest is super easy!
Out of these 15 hairstyles, you'll be sure to find the right one for you… whether you're a black teen boy, have unmanageable hair, or prefer simple styles.
Let's get into the hairstyles!
Light Middle Part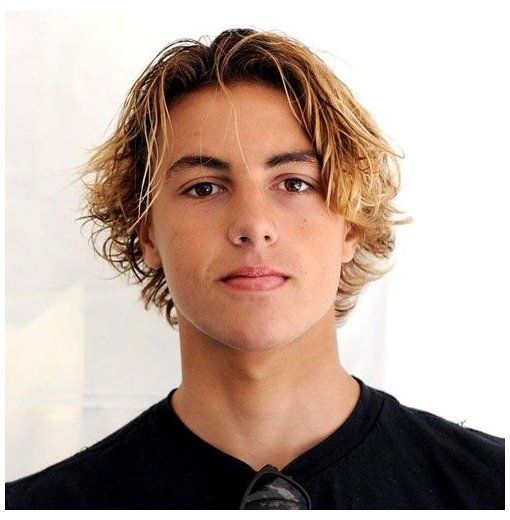 If you have medium to long hair, then this hairstyle is definitely for you!
A simple light middle part is a perfect way to add a bit of style to your hair without doing anything too crazy.
Simply brush both sides of your hair gently so that there is a slightly noticeable part in the middle of your head!
Heavy Fringe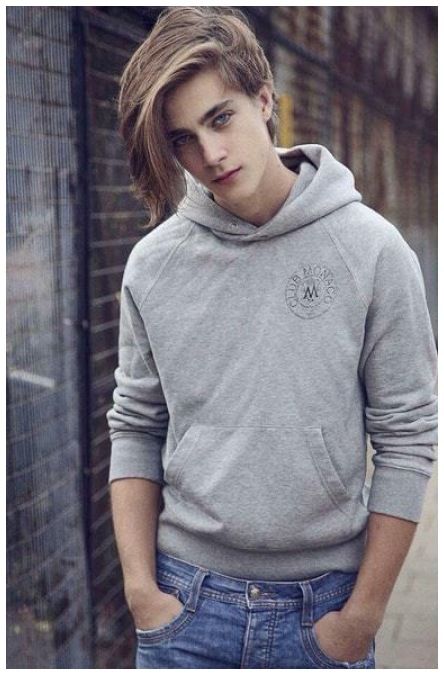 If most of your long hair is at the top, then you might like this heavy fringe look.
All you have to do is brush over all your hair on top to one side so that it sits over your cheek and falls naturally.
This is probably one of the harder hairstyles to maintain since you're dealing with a lot of hair in front of your face.
Long All Over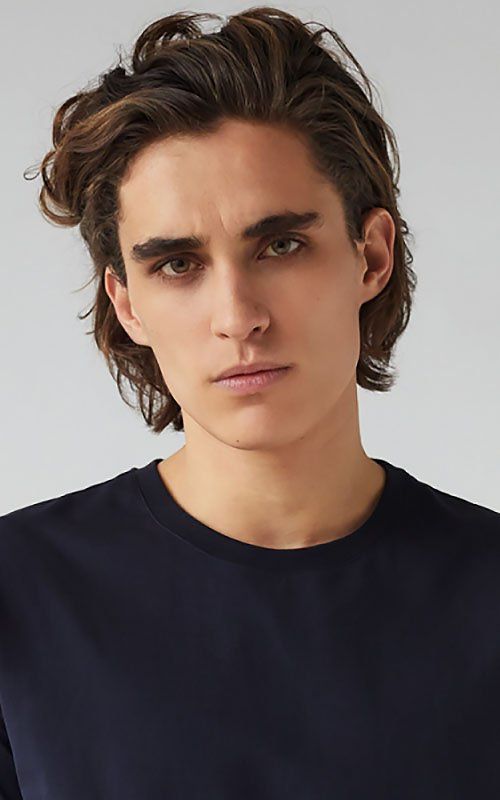 Long all over is easily one of the best hairstyles for teenage guys with long hair because of its simplicity!
If you have medium to long hair, just tuck everything behind your head and ears so that everything is facing back.
You can still have fun with the top and play around with different types of brush ups. It's best if your hair is cut right before your neck connects to your back.
Related Post: Best Hairstyles for Teenage Guys with Curly Hair
Heavy Side Swept Undercut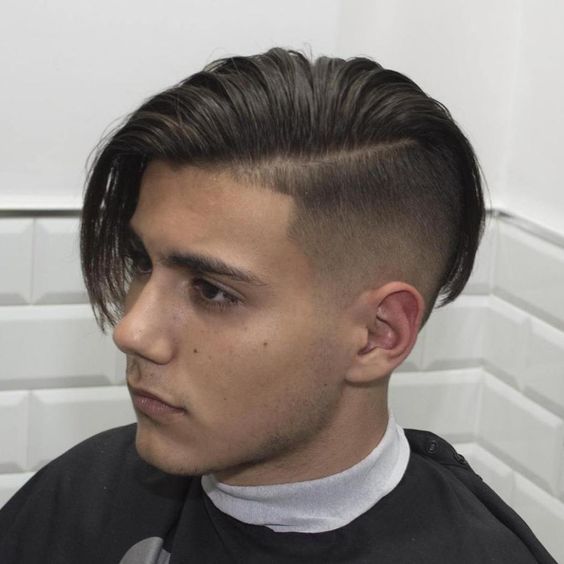 Similar to the heavy fringe, the side swept undercut is a cool way to show off your long hair without it going down your neck.
For this hairstyle, get the sides buzzed short and ask for an undercut. This will allow you to see clear separation of the hair on your head.
Brush everything over to one side and you're good to go!. This is a great option for teen boys with straight long hair.
Long Hair Side Part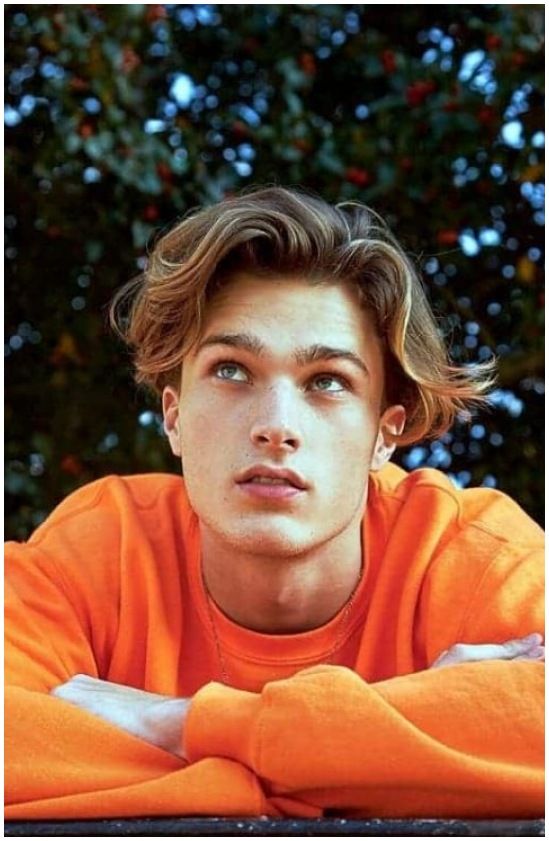 The long hair side part is a super popular hairstyle for teenage boys with long hair. It's incredibly trendy right now!
Instead of getting the sides buzzed, leave everything long and add a side part in your hair.
This way, you get to keep the awesome side part look while also maximizing your volume and height.
Pulled Back High Pompadour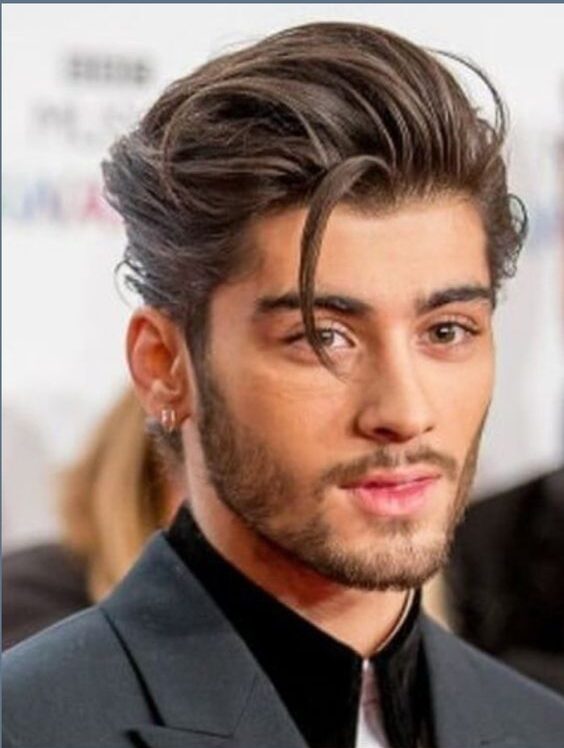 If you have hair length that sits closer to medium, then you'll love this pompadour style!
You essentially pull all your hair back on the sides and on the top. However, the top is pulled back in a way that still gives it volume.
You really want to aim for height with the front of the hair to perfectly finish off this incredible look.
Man Bun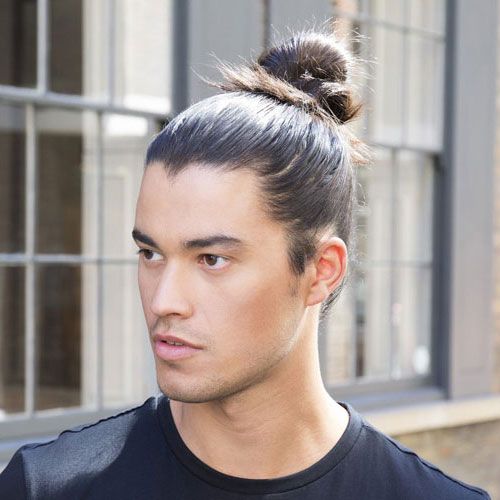 The man bun is one of the most simple and easily manageable hairstyles for teenage guys with long hair.
All you need is a good hair tie to keep everything in place for you.
You can tie up all of your hair or go for a more unique look…
Buzz the sides short and leave the top super long. Then, you just tie up all the long hair at the top for a more modern look.
Related Post: 10 Stylish Fall Outfits for Teenage Guys
Short Dreads Undercut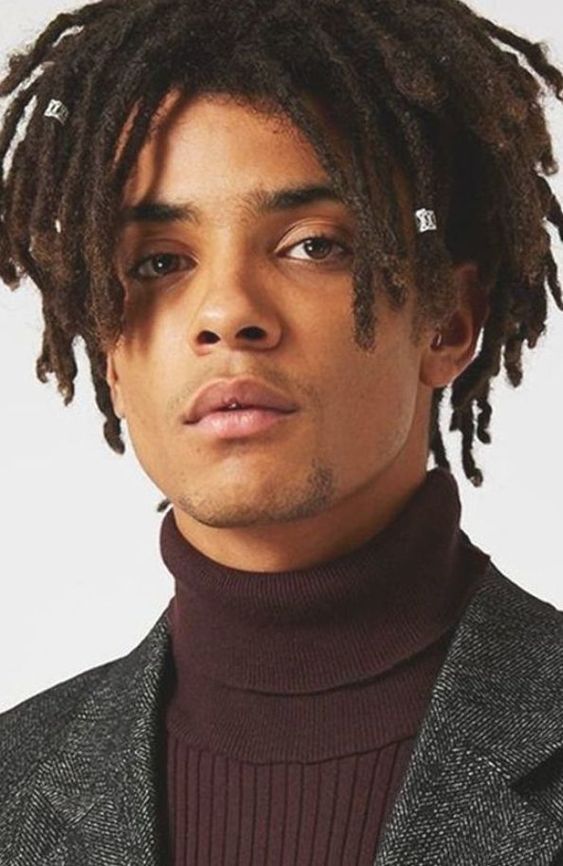 The short dreads undercut is a sick option for black teen guys with long hair that need some styling!
Twist up your dreads, let them hang, and create an even layer of them across your head.
You don't even need any hair ties for this one, making it an easily manageable hairstyle (at least until the hairs start to loosen up a bit).
Half Up, Half Down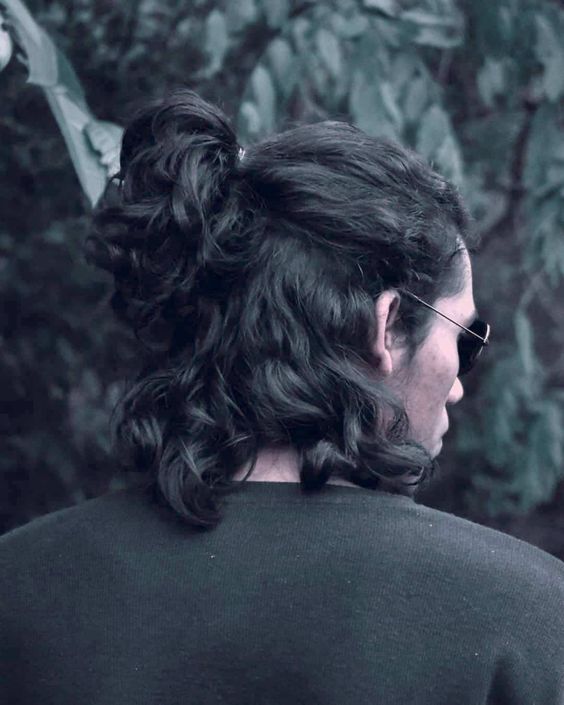 If you have really long hair, you can make a "half up, half down" look.
Essentially what you're doing is creating a man bun at the top and letting the rest of your hair hang.
Be sure to separate both sections of hair before tying up the man bun. If you don't, you'll end up missing a lot of hairs (which makes it look super messy).
Dreadlocks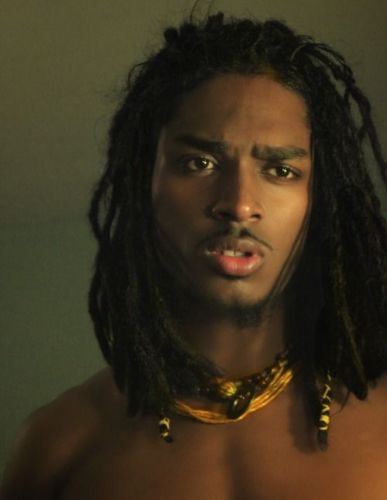 Dreadlocks is another excellent hairstyle for black teen guys that want to rock a longer look.
Make those dreads nice and tight and don't forget to keep up with them regularly. If you've dealt with dreads before, then you know how much maintenance you might need.
It's definitely not the easiest hairstyle on this list, but it sure is the coolest looking one!
Curly Afro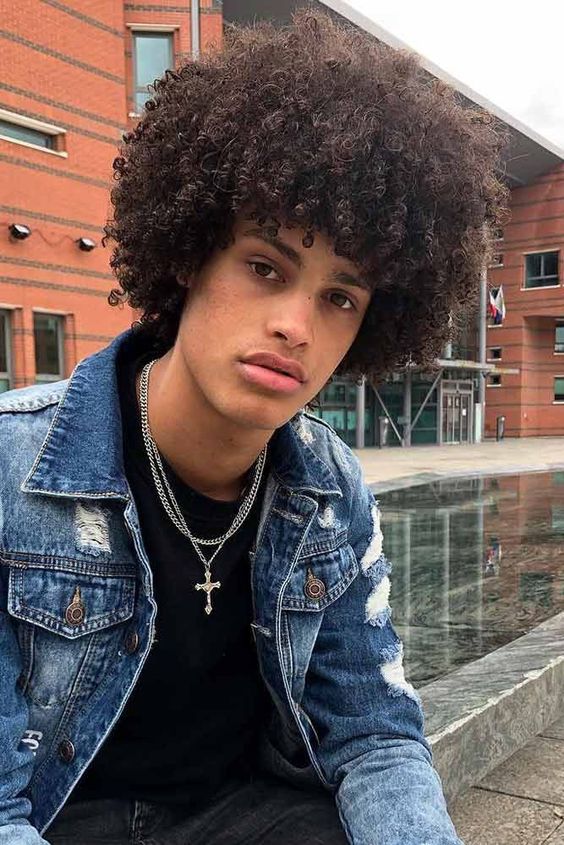 The curly afro is made for those guys with curly hair that has been growing out for years now.
Rocking a massive afro is always going to be a trendy and cool look as a teenage guy with long hair.
Again, maintenance is a must with this hairstyle, but the pay off is so worth it in the end!
Related Post: 25 Hobbies for Teenage Guys
Messy Side Sweep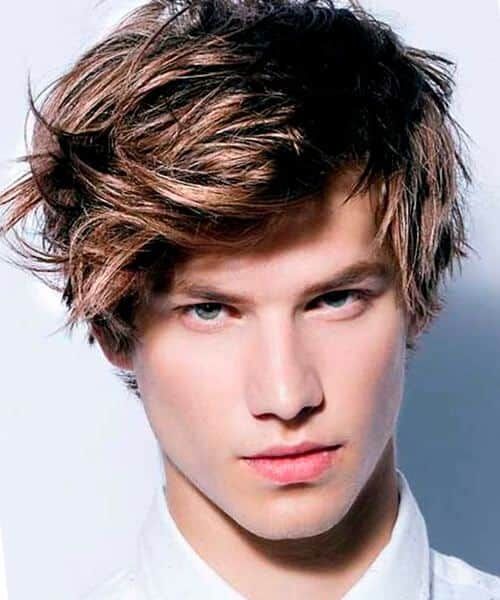 If you have a mix between straight and wavy hair, then this hairstyle is definitely for you!
A simple messy side weep is basically a light side part that sweeps the longer portion of the hair to one side.
It's easy and can be made in a matter of seconds if you gently brush over your hair to the side. The point is to keep it a bit messy, so go with that if you like it!
Fringe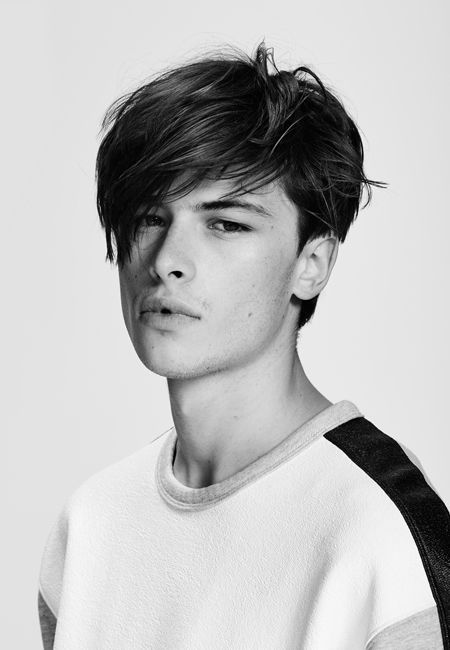 A fringe is a super classic hairstyle for teen boys. All you have to do is comb your hair to the front of your face.
It's best to comb it over slightly in a certain direction, but that's completely up to you.
You can also make this look even more modern by buzzing the sides and leaving the top nice and long.
High Brush Up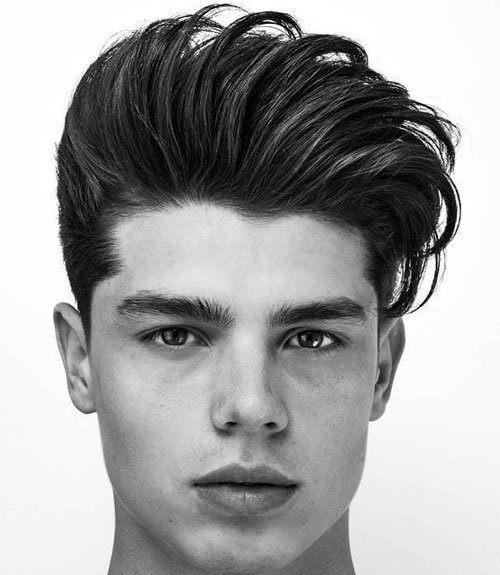 A high brush up is going to give you the most height and volume out of every hairstyle on this list.
You can keep the sides really short or let them loose while you brush up the front of your hair.
You will definitely need a good hair product for this hairstyle in order to keep that hair as high as possible without it losing to gravity.
Related Post: How to Manscape for Teenage Guys
Straight Middle Part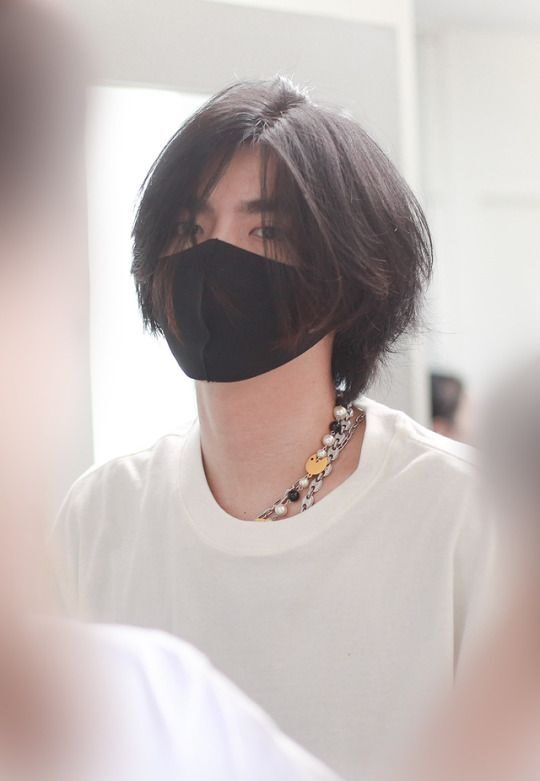 The straight hair middle part is great for asian teens or teen guys with really straight long hair.
Simply divide your hair straight down the middle and part both sides in the direction of the hair.
You can also make the part just a bit off center to give one side a little more volume (as seen in the model above).
There you have it! The 15 best hairstyles for teenage guys with long hair. Hopefully you've found a style that matches you!
If you have any comments, questions, or suggestions leave them down below. Thanks for reading!