Struggling to find your parking spot idea for your senior year and need some help? Here the 50 best senior parking spot ideas in 2023!
From the tv-show themed parking spot paintings, to cool school related ideas, you'll be sure to find one that is to your liking.
Plus, we've included some unique and classic senior parking spots that will be sure to catch your eye.
Want more senior ideas? Check out these posts:
Let's dive in!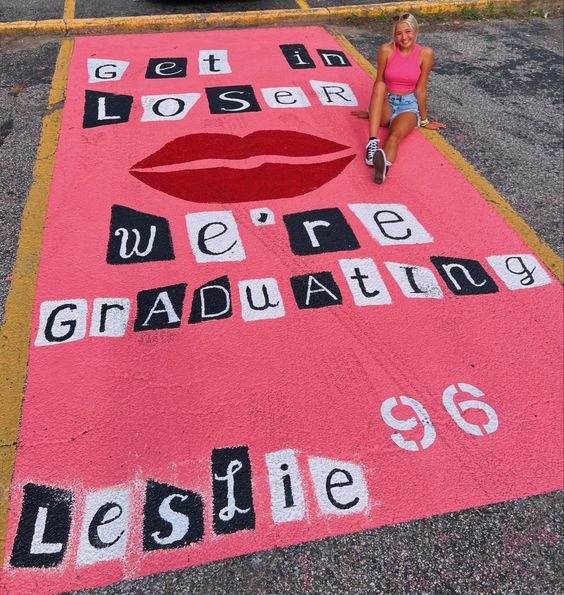 You can never go wrong with a Mean Girls reference, like ever. This senior parking spot painting is the best one yet.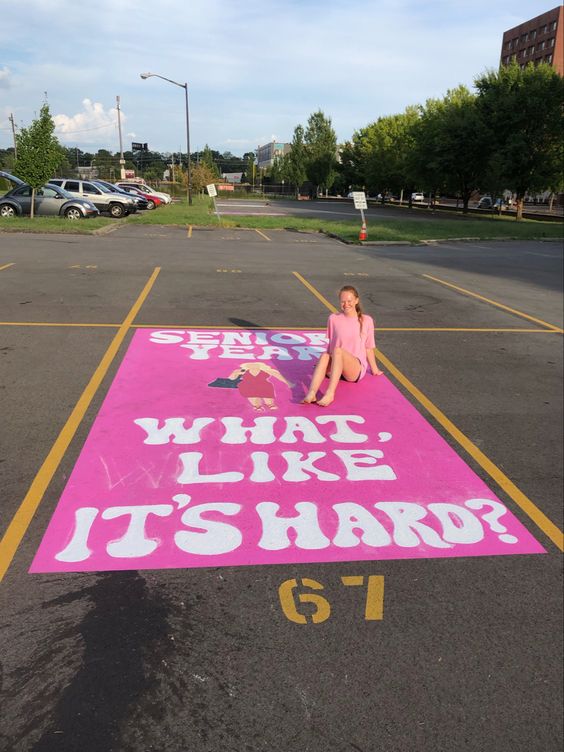 What, like having the coolest parking spot painting in school is hard?
This is definitely one of our favorite senior parking spot ideas on this list.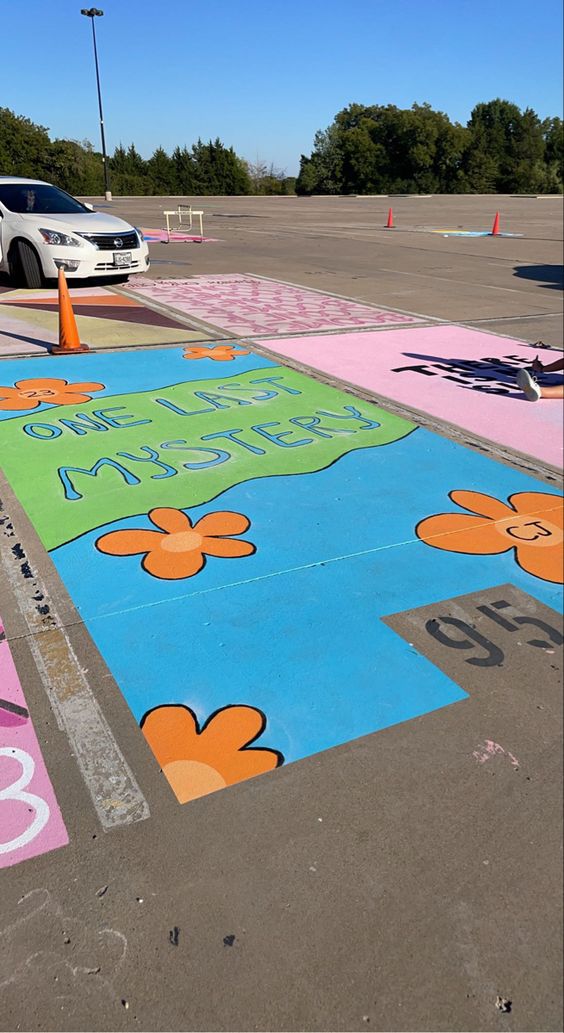 Mystery van or mystery parking spot? We'll let you be the judge of this senior parking spot idea.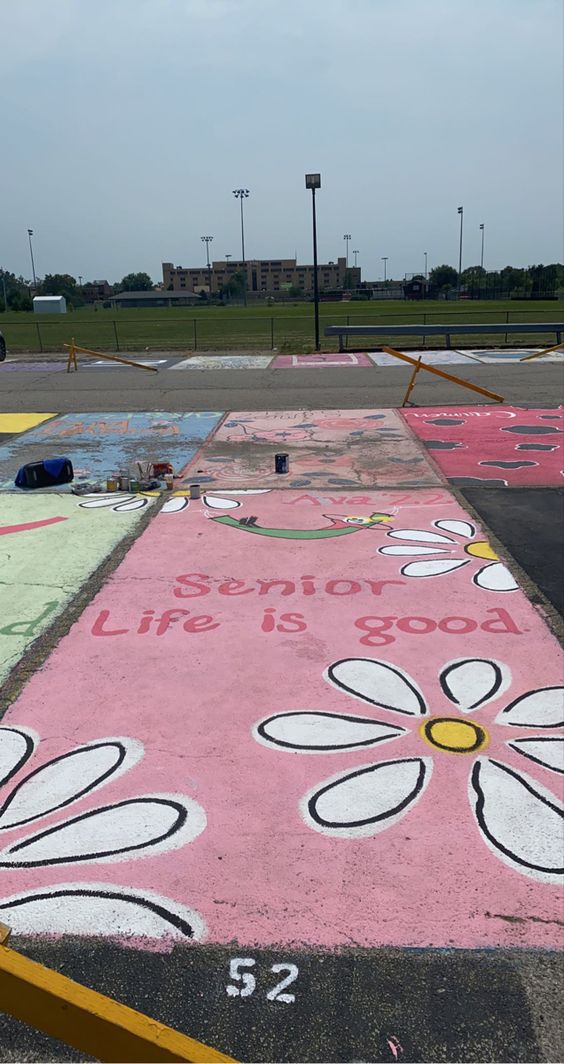 Our favorite senior parking spot idea for girls will always be the classic Life is Good painting.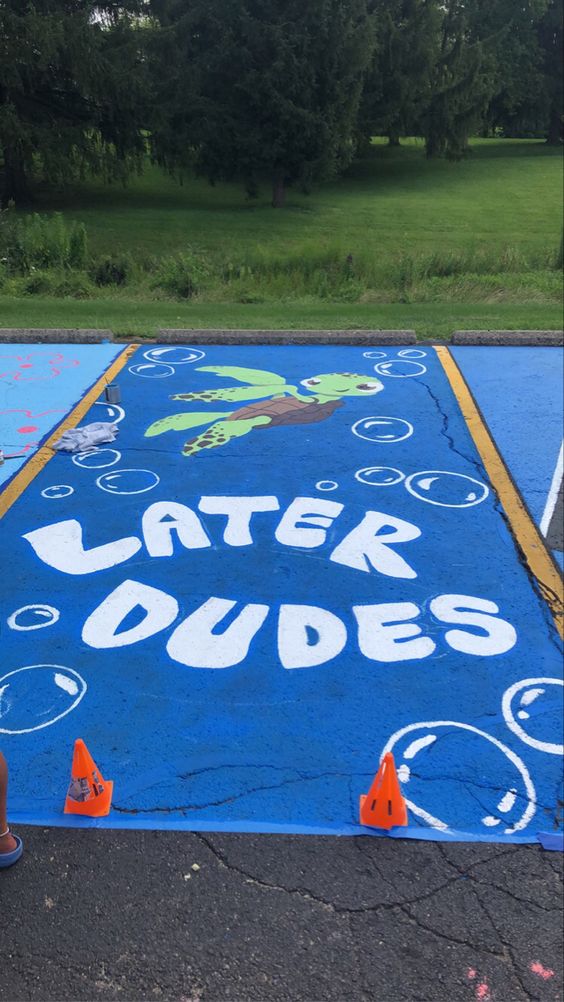 Calling all Disney lovers, add this Finding Nemo chalk painting to your inspo list.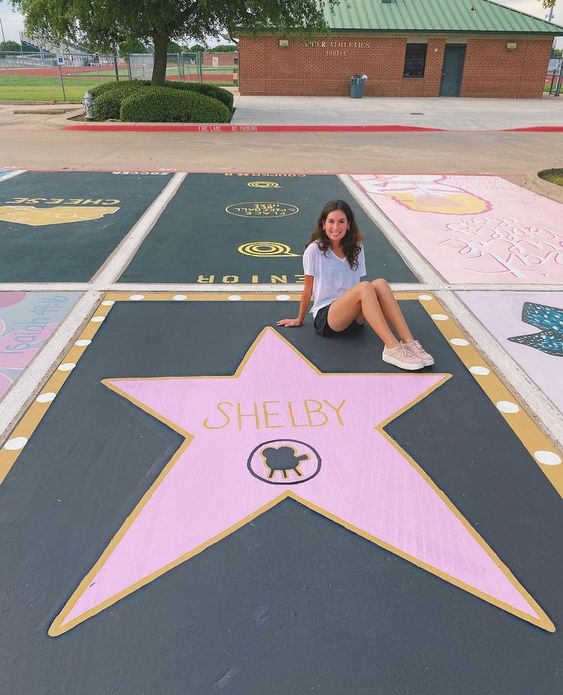 For all the theater and drama kids, this Hollywood Star senior parking spot painting idea is calling your name.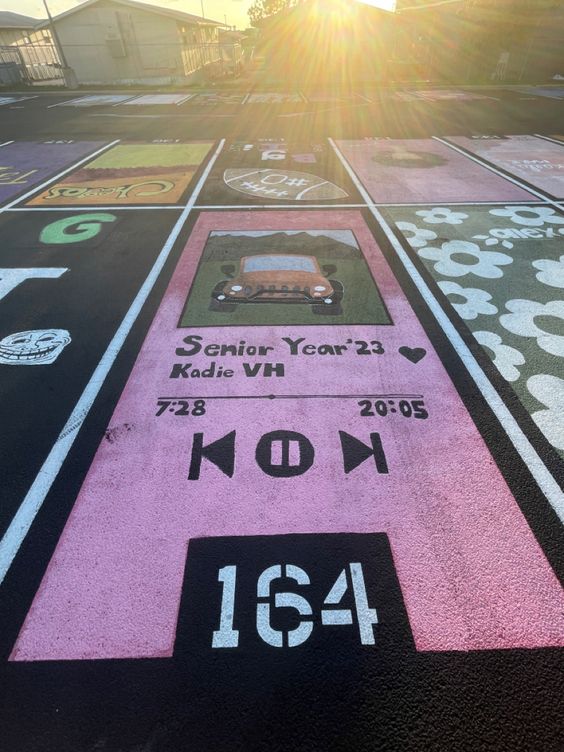 Show off your favorite song with this music inspired paint for senior parking lots.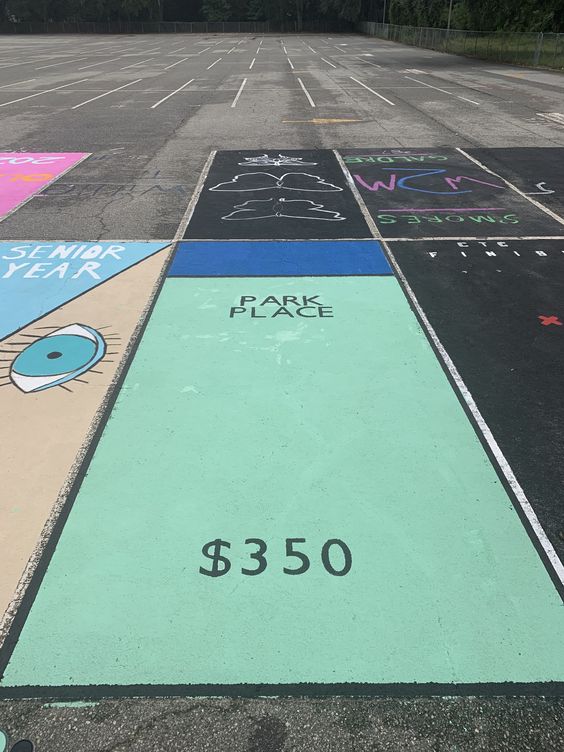 Monopoly is the game that never seems to end, and high school is kind of the same, right?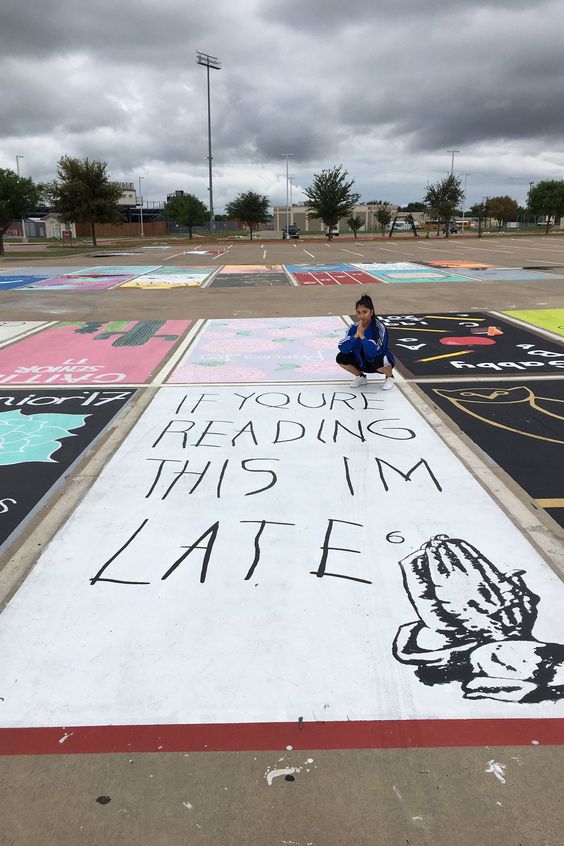 If you're reading this, you should definitely try this Drake inspired senior parking paint idea.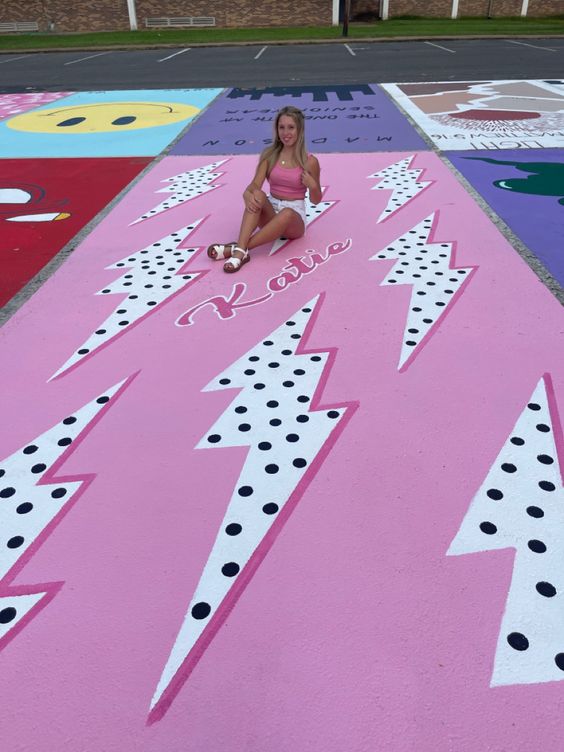 Get electrified for senior year with this senior parking paint idea for the girls that want something simple and fun.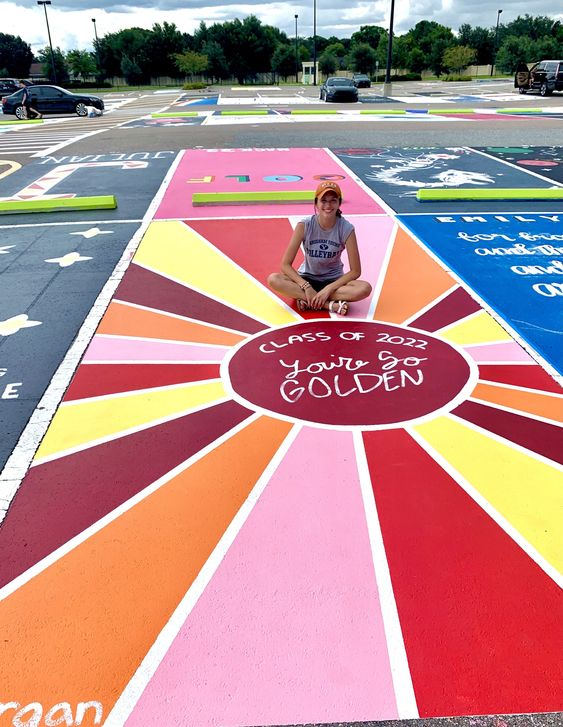 If you're looking for a retro and groovy 70's inspired parking paint idea, this one definitely hits the mark.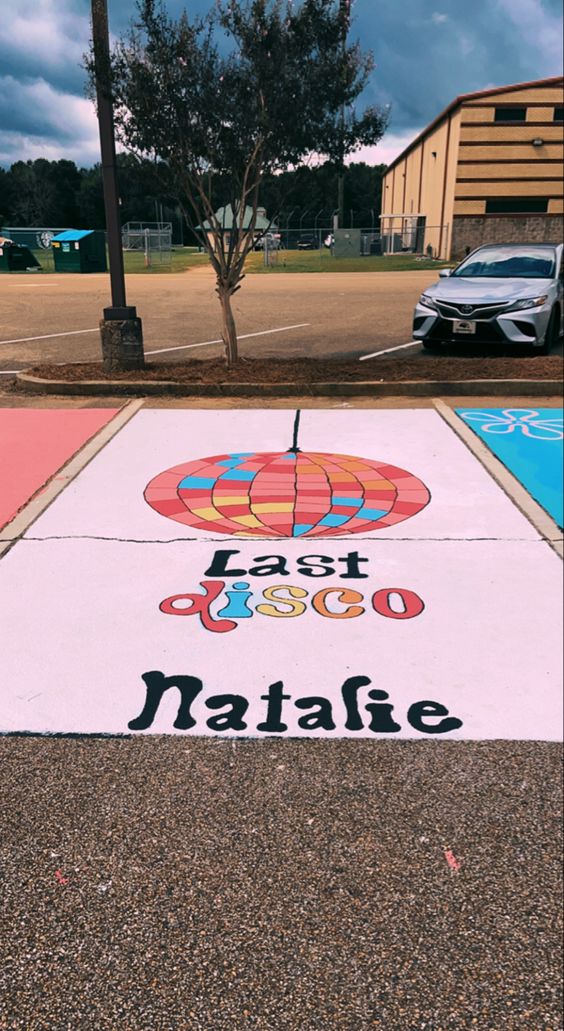 For our disco queen girls, we're loving this simple and paint idea for your senior parking spot.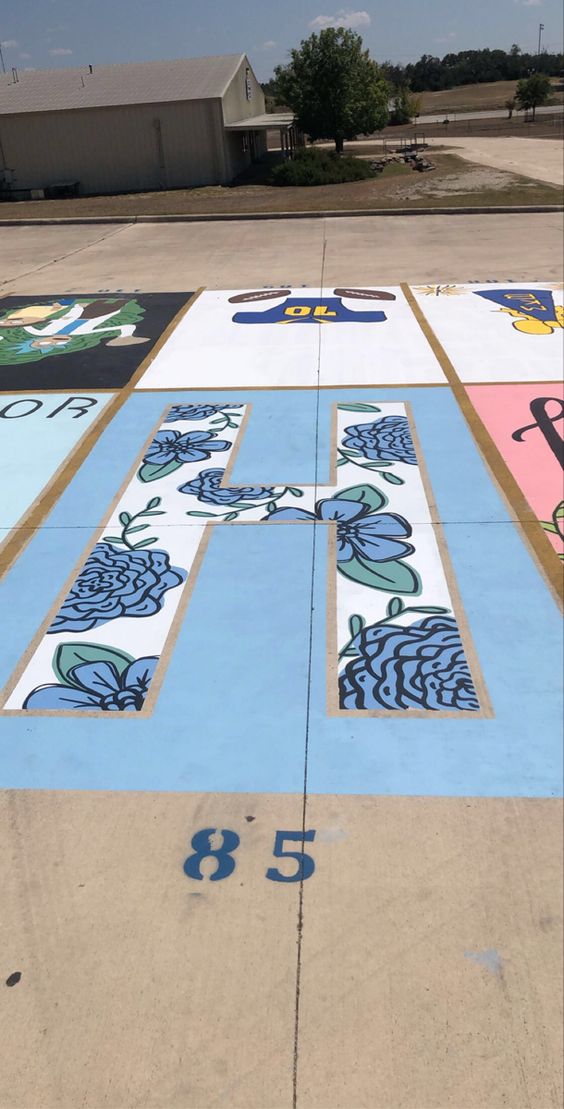 What better way to make sure people know which spot is yours than with a giant initial?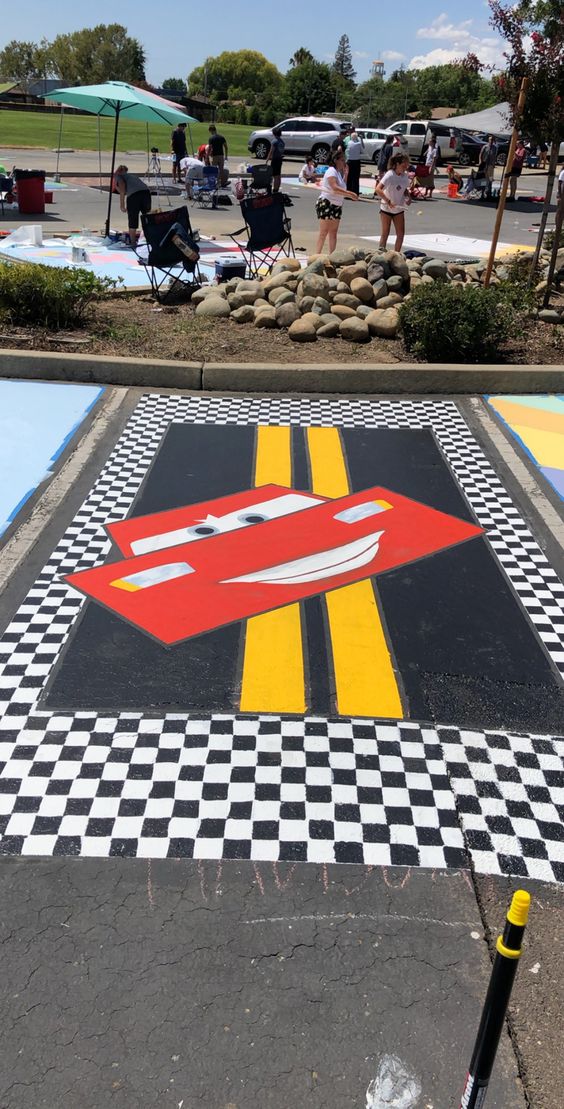 Lightning McQueen called. He approves of this senior parking spot idea.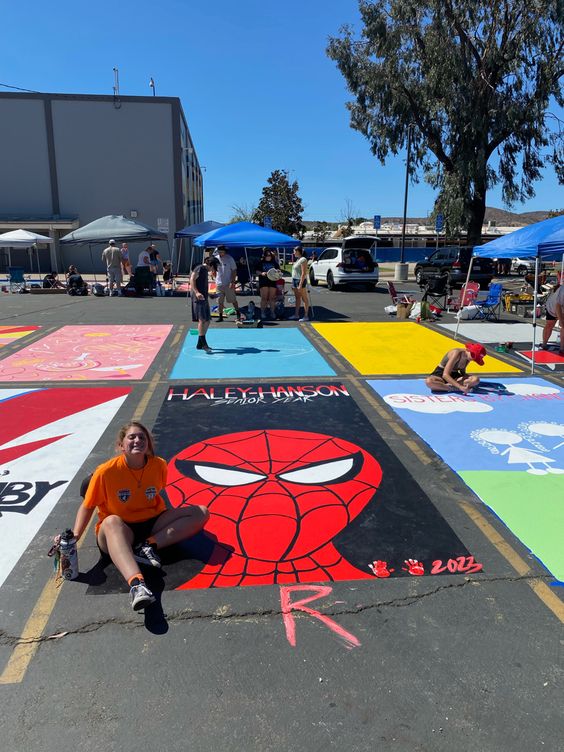 For guys looking for a Spiderman parking spot idea, this one takes the cake, or should we say web?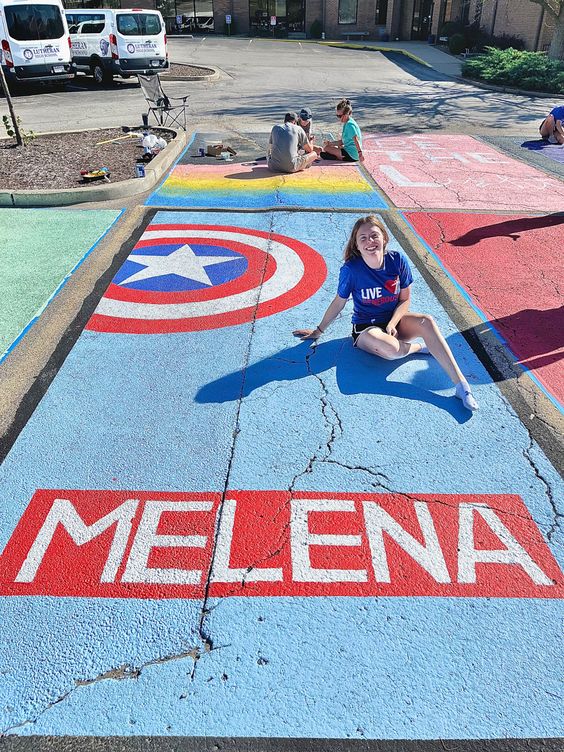 Join the Marvel Universe with this creative and fun senior parking spot idea.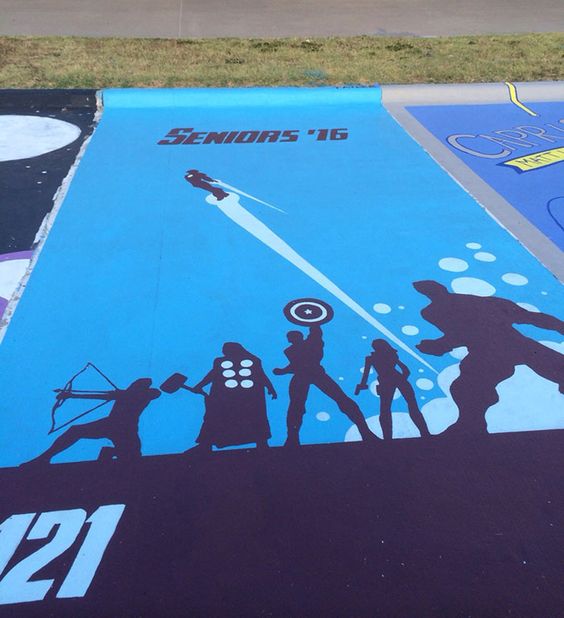 This Avengers inspired parking spot painting has to be one of the coolest we've seen in 2023.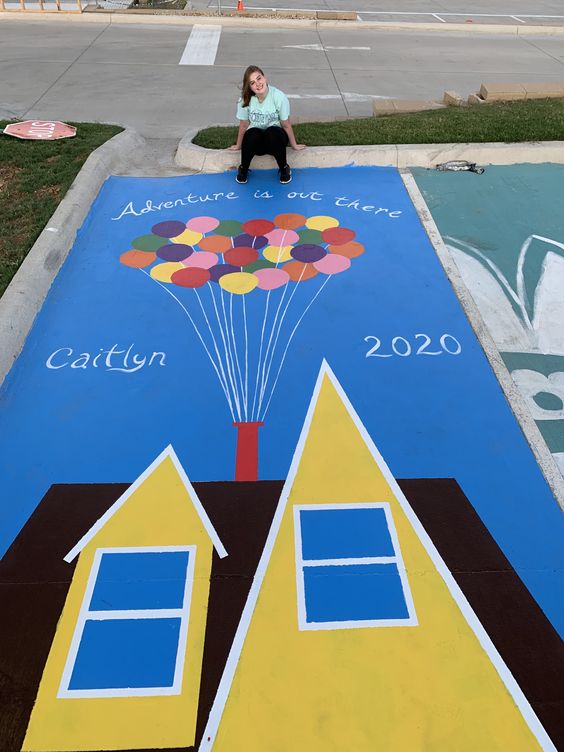 For all the Disney and Up fans, this one's for you. Definitely one of our most iconic movie-themed senior parking spot ideas.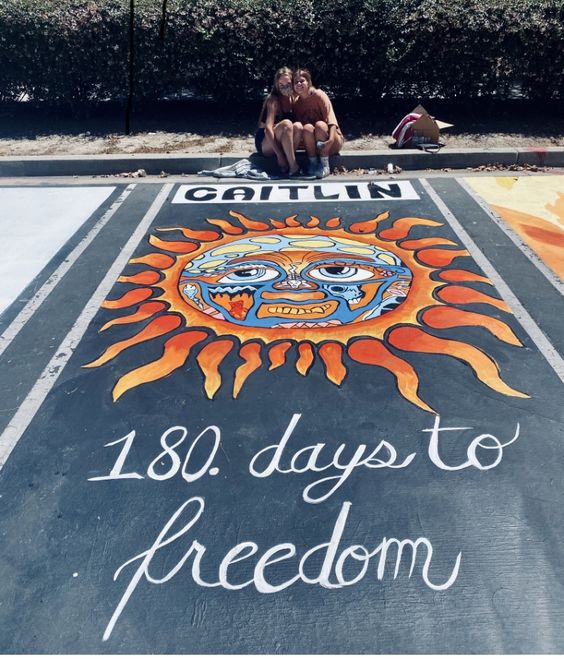 If you like Sublime, and have great taste in music, you'll love this parking spot paint idea.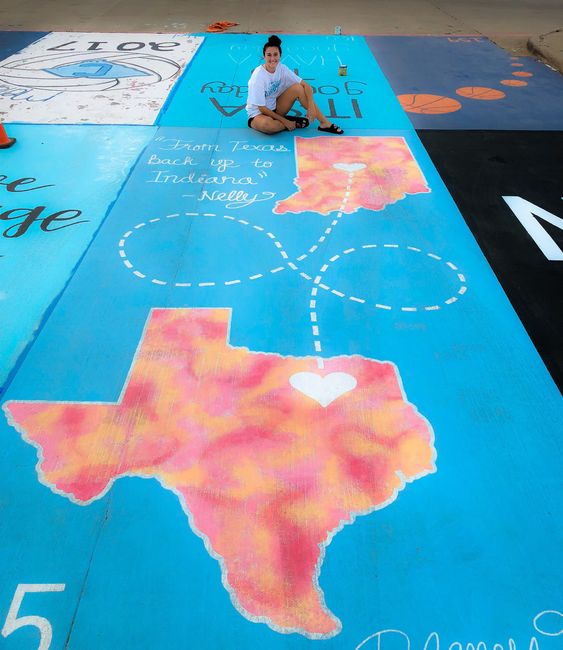 From one state to another, don't be afraid to show off the moves you've made throughout your life.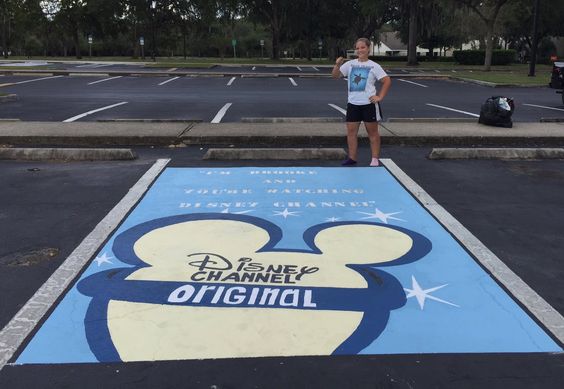 Raise your hand if you were also a Disney Channel kid?!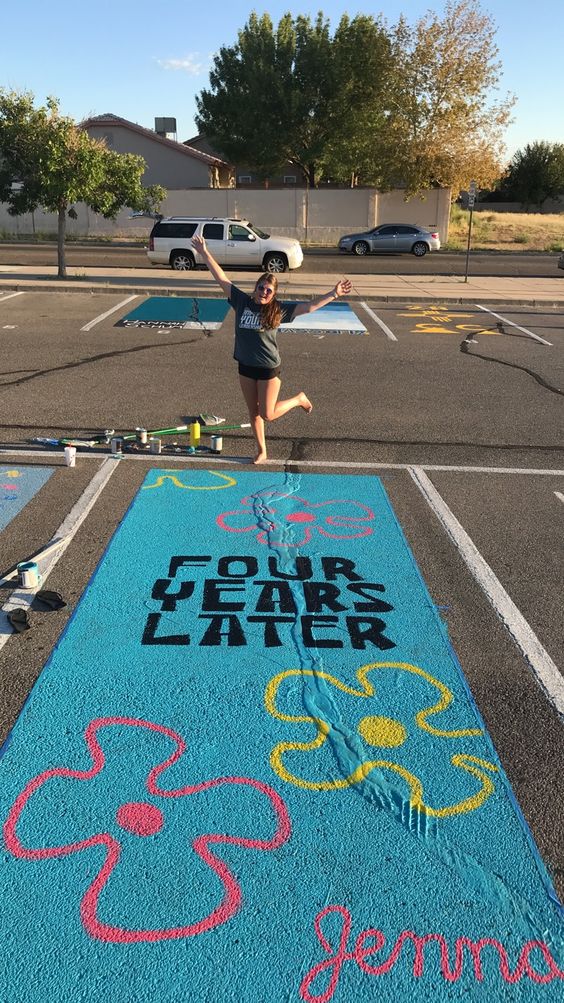 We're living for the funny and creative Spongebob senior parking spot ideas in 2023.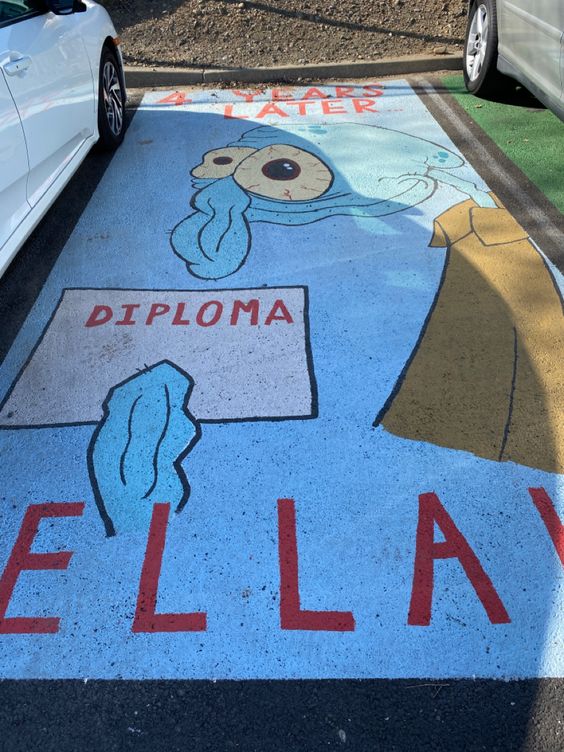 Another hilarious take on a Spongebob parking spot painting is by using the exhausted Squidward.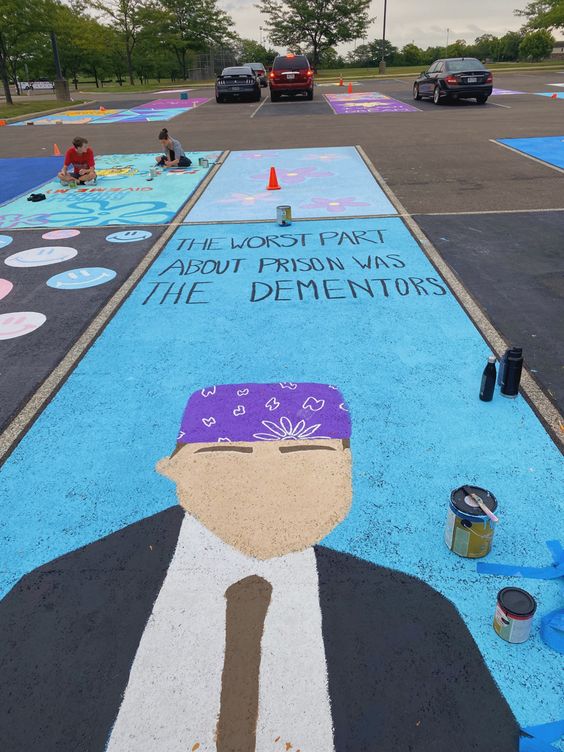 We'll always love The Office inspired parking spot paintings, especially when it features an appearance by Prison Mike.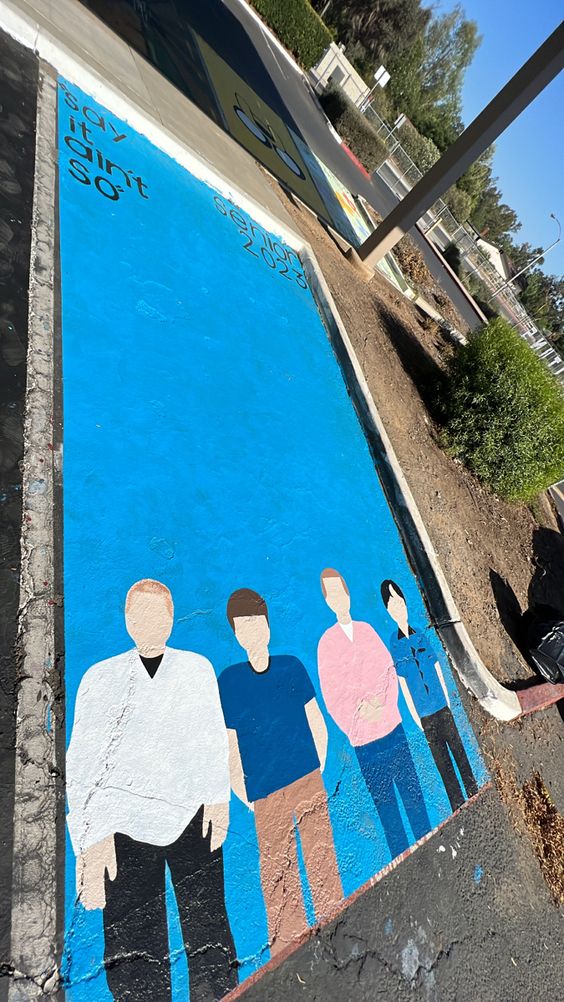 A great way to show off your impeccable taste in music is by putting that Weezer album cover you've listened to probably 100 times right onto your parking spot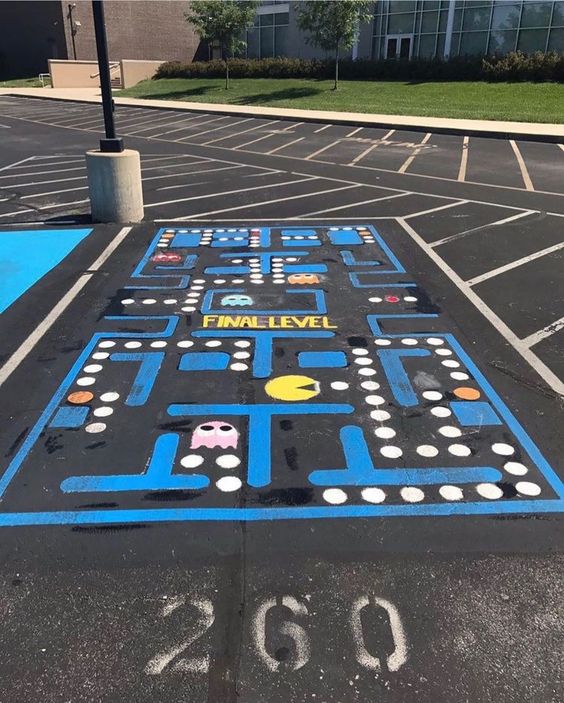 Has anyone really ever gotten to the final level of Pacman?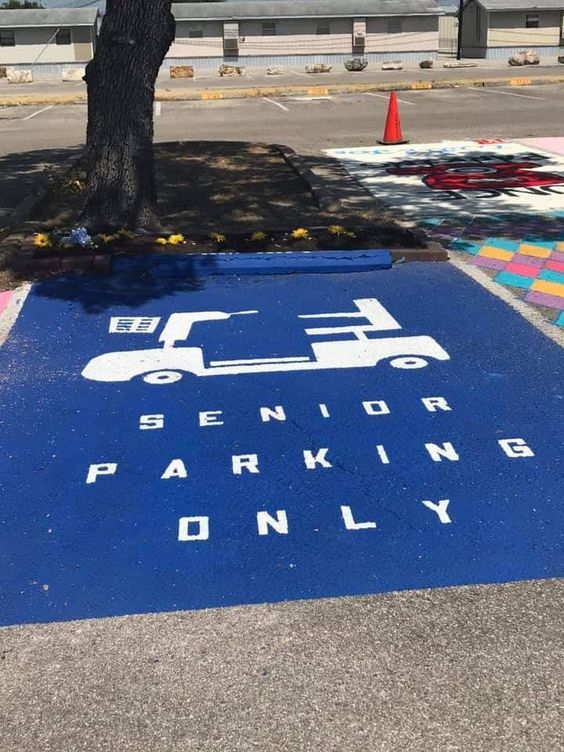 This funny senior parking spot painting might just be one of the best we've ever seen for 2023.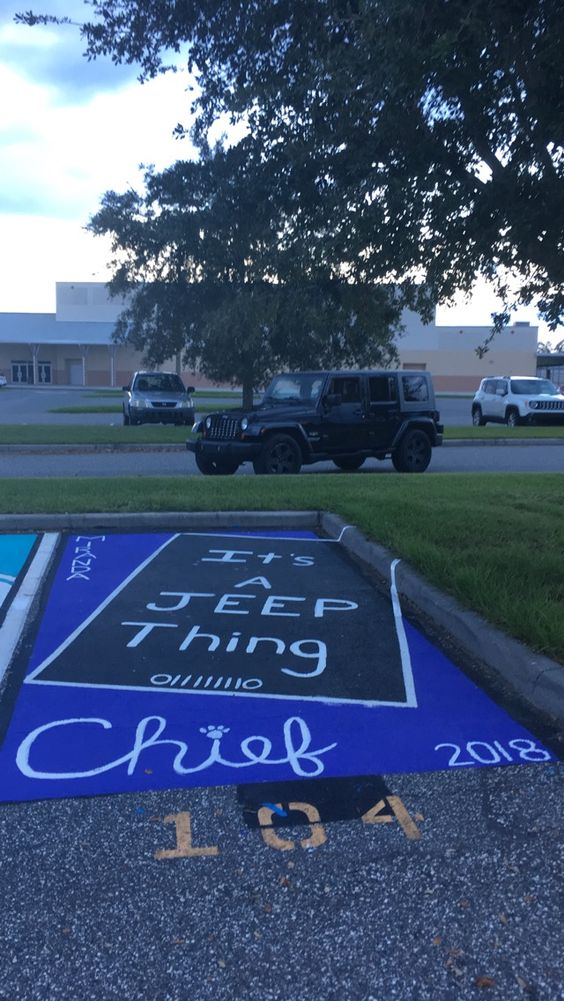 If you get it, you get it. It's just a Jeep thing, aka, parking over the line wherever you go.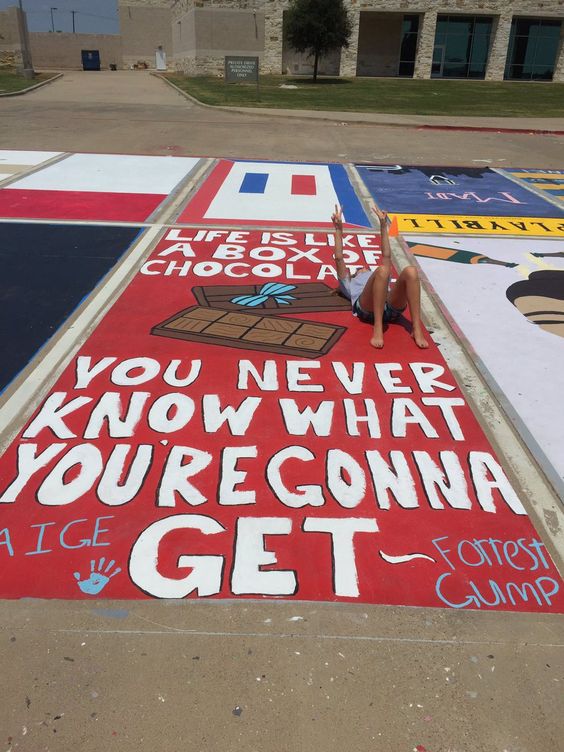 Life is like a box of chocolate, you never know where it's going to take you after your senior graduation.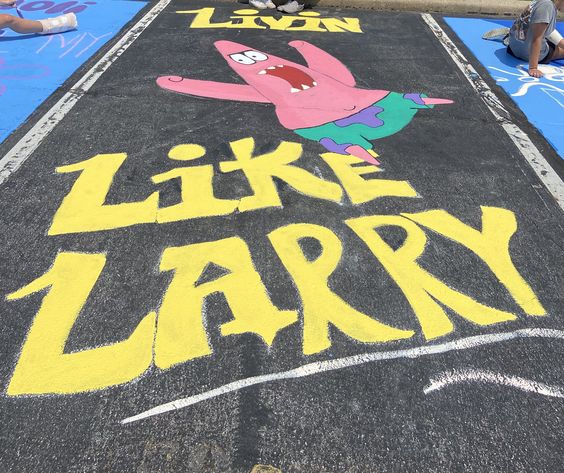 YOLO? More like LLL, livin like Larry. That's our new 2023 motto.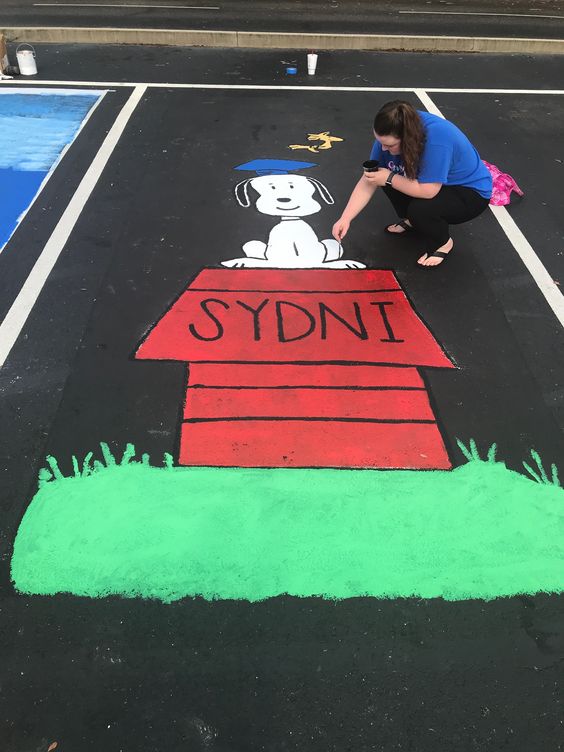 Who doesn't love a cute Snoopy themed senior parking spot idea?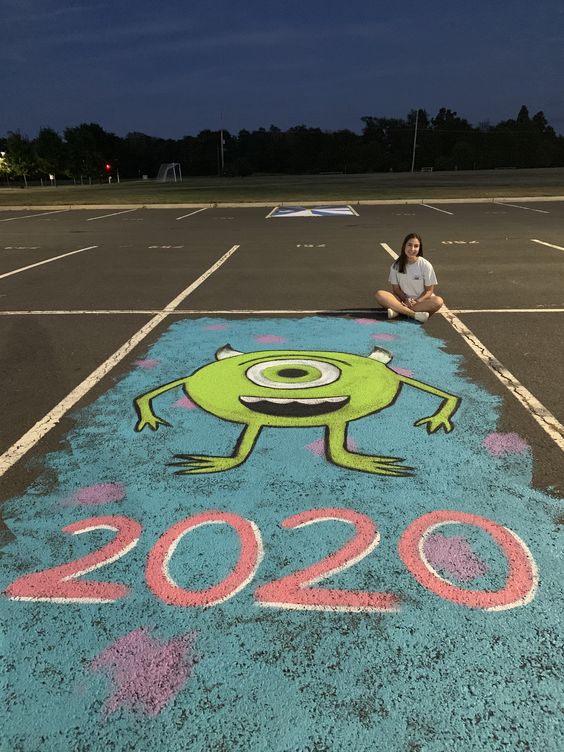 We'll always love a Disney inspired Monsters Inc. parking spot paint idea.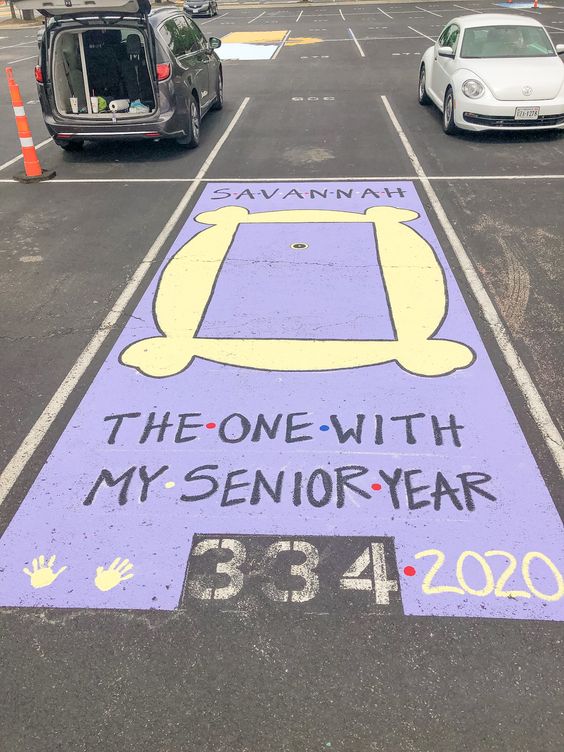 We love seeing all the different Friends inspired parking spot paintings, but this one is for sure our favorite.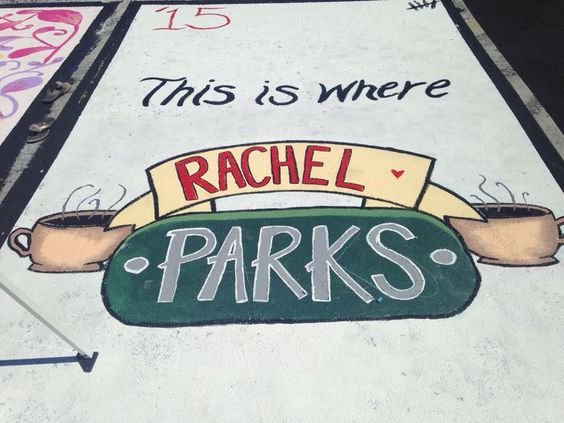 This play on Friends Central Perk coffee shop sign is a hilarious parking spot idea that we think every Friends fan should try.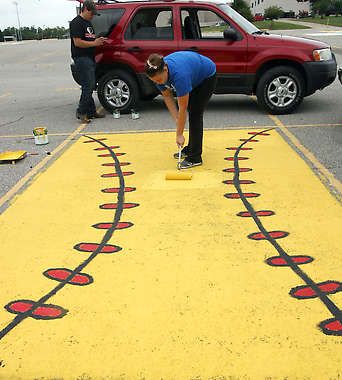 For all the baseball players at school, this one is a home run for you.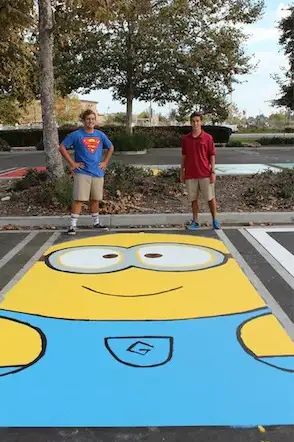 If you haven't noticed, the minions are everywhere in 2023, even in your school's parking lot. You. Can't. Escape. Minions.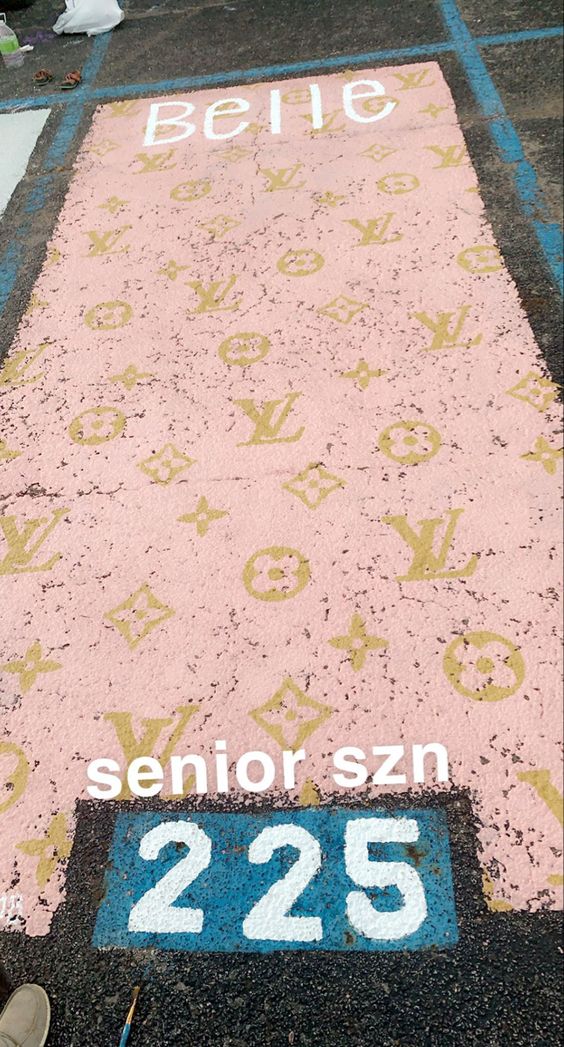 Show off your love for Louis Vuitton, and expensive taste, with this senior parking spot idea for girls.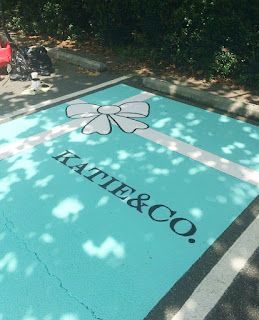 Tiffany & Co.? More like Tiffany & park.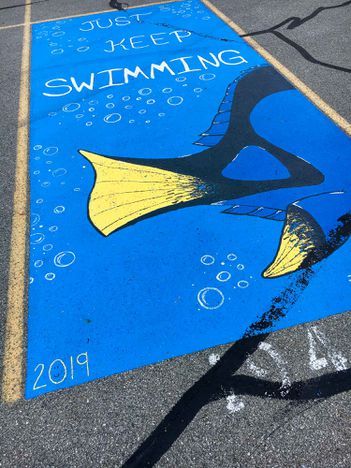 Just keep swimming, just keep swimming. Swimming, swimming, swimming.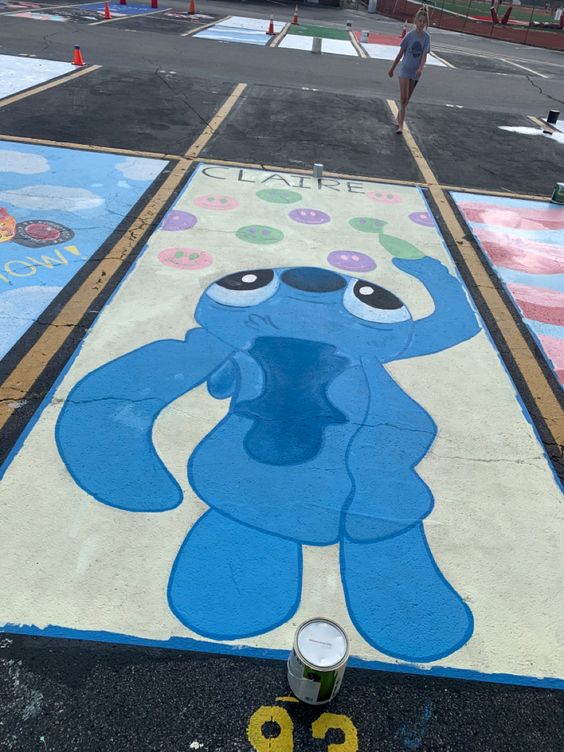 The Disney parking spot ideas are always a crowd favorite, but we have to admit, we're obsessed with the Lilo & Stitch paintings.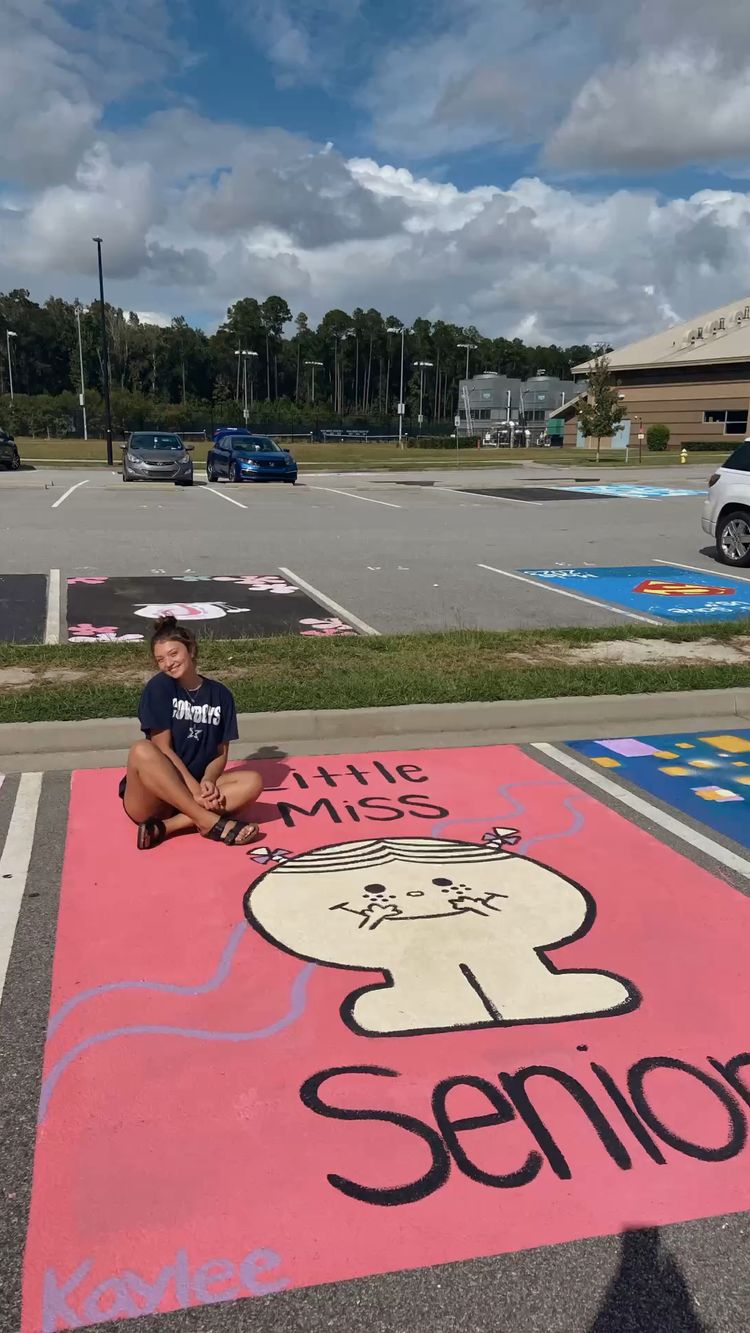 Little Miss Sunshine had her moment on social media this year, so why not give her the whole year with your parking spot?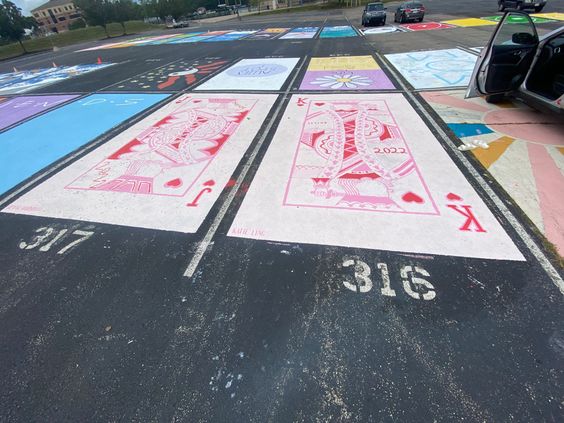 The playing cards parking spot painting is the perfect idea for BFFs who want to stand out from the crowd.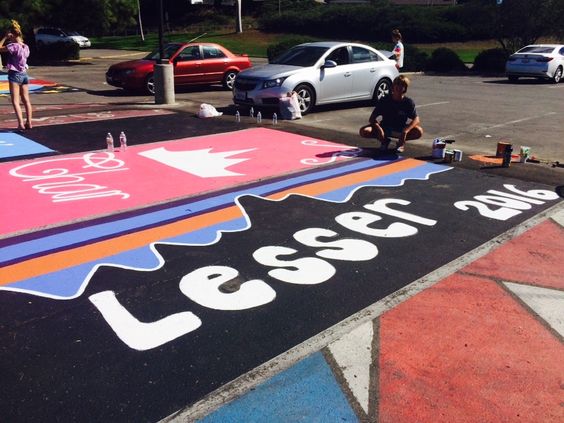 Rep your favorite company everyday of the school year by painting your senior parking spot in their logo.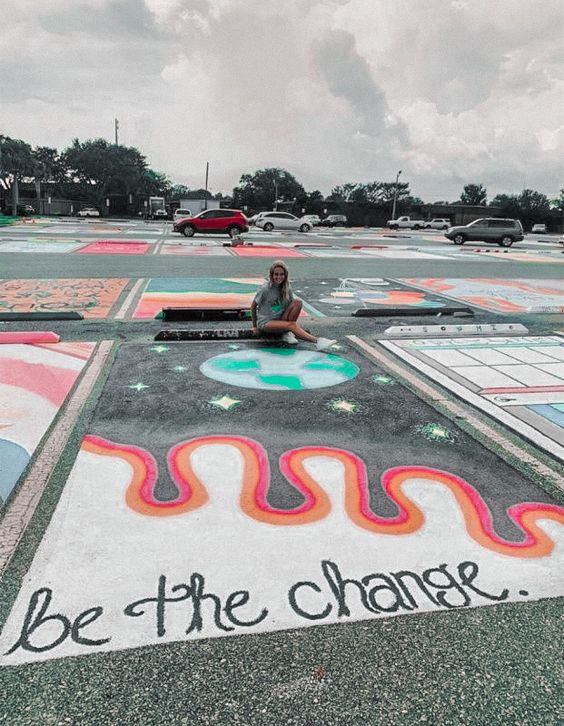 If you're looking to send an inspirational message through your parking spot painting, this is an idea you'll want to save.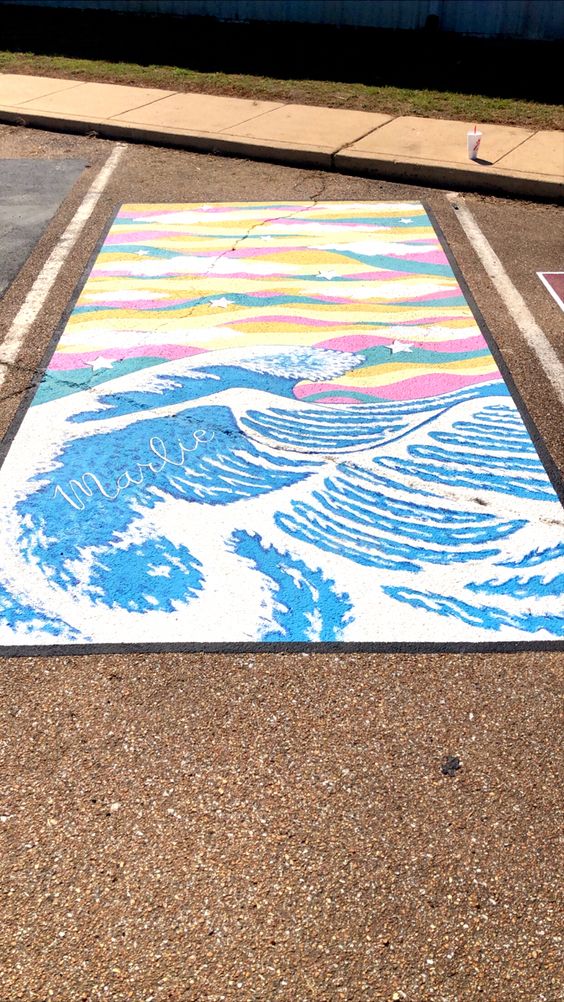 For boys or girls who just want to spend everyday surfing, this ocean inspired parking spot painting is the best idea for you.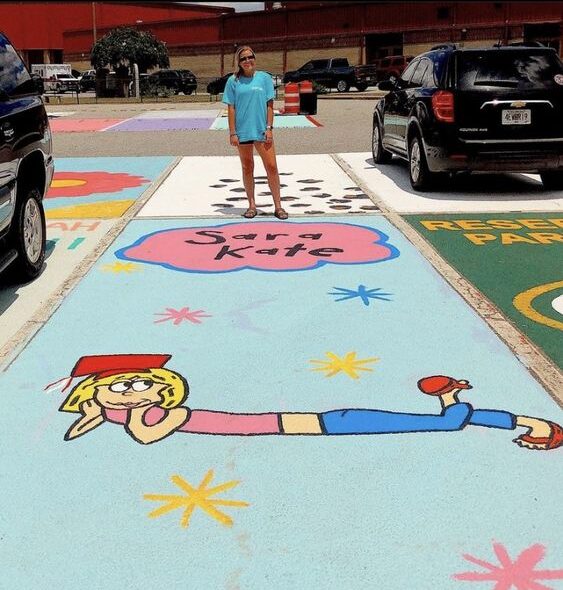 The Lizzie McGuire parking spot painting is truly iconic.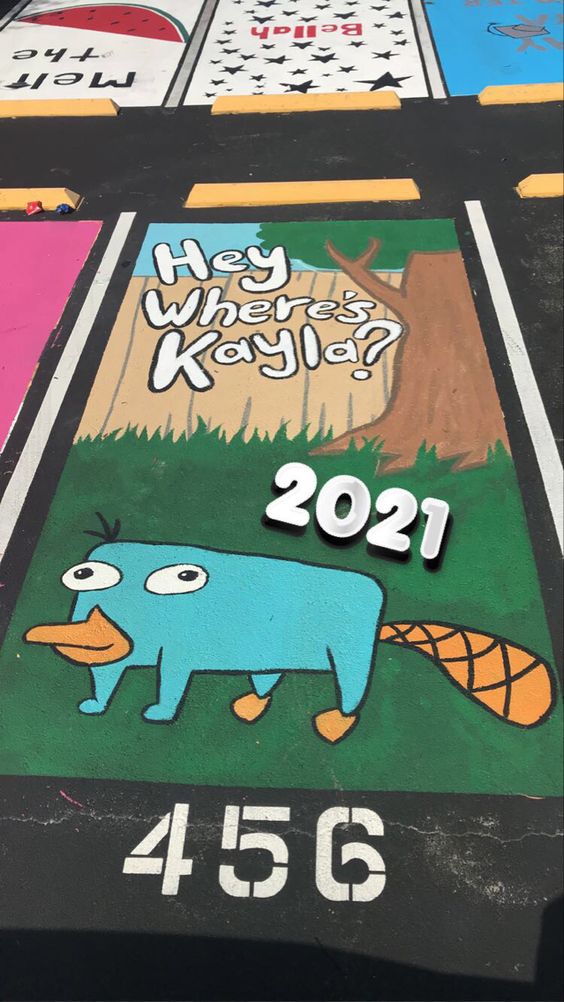 It's easy to have the best parking spot painting in school, just add Perry the Platypus.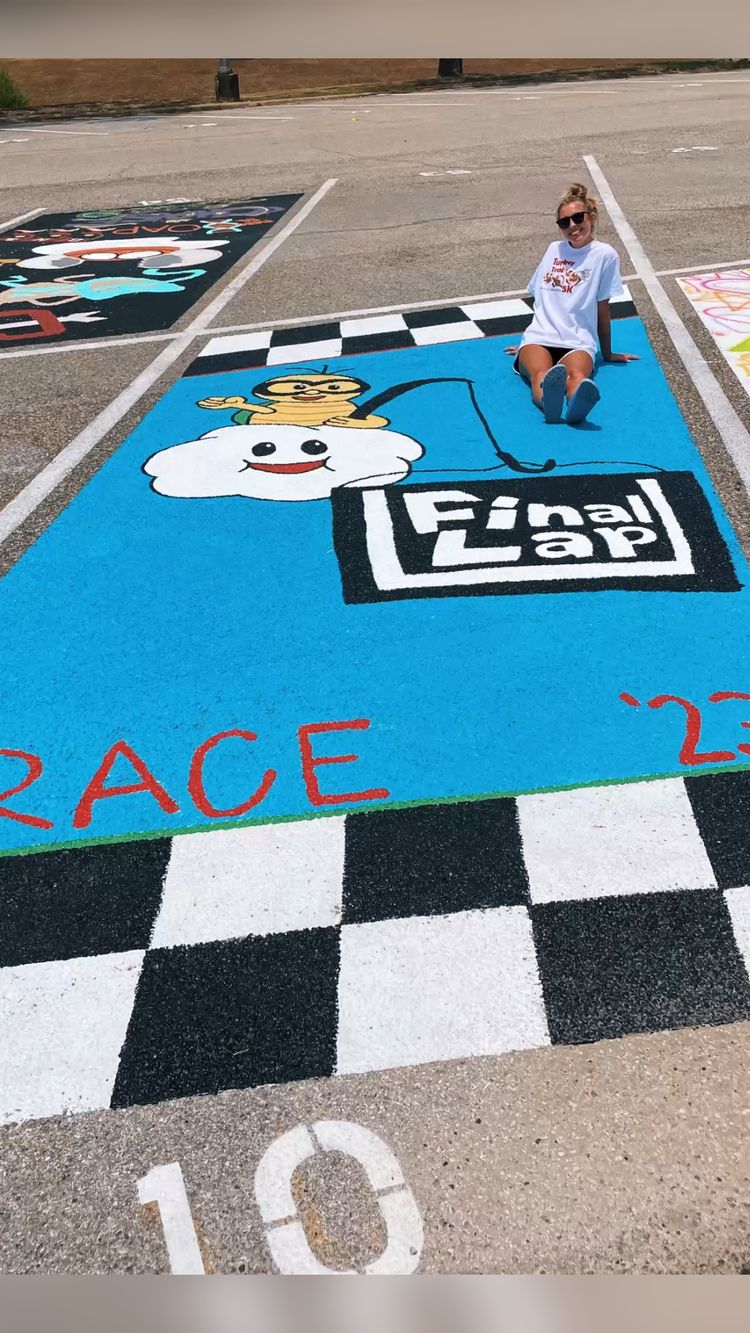 It's your final lap on Rainbow Road, or should we say, high school.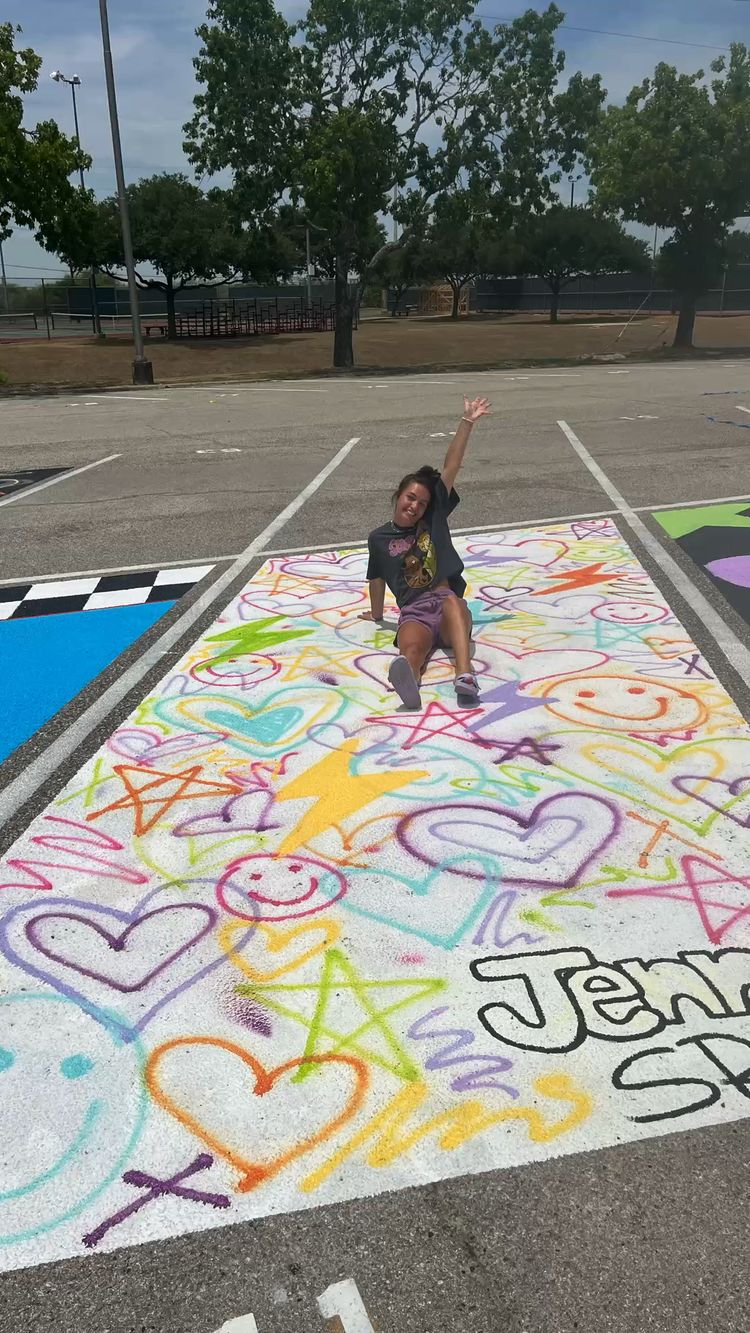 Keep your parking spot simple with easy graffiti art made from spray paint or chalk!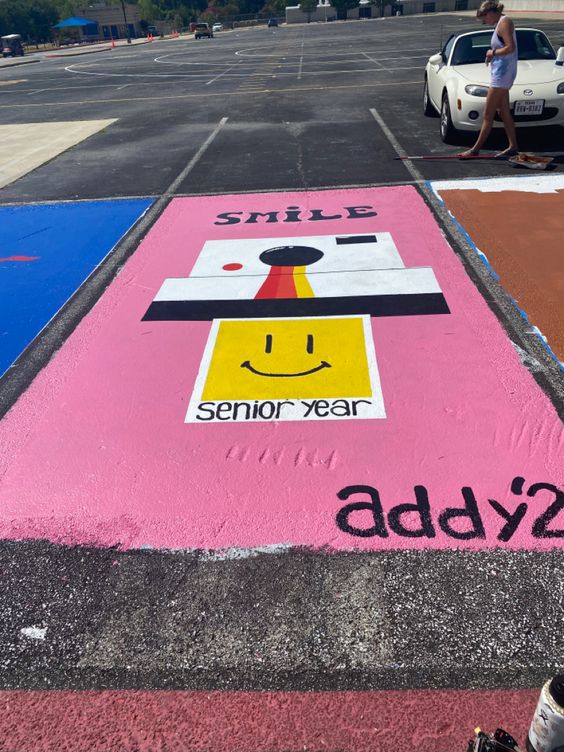 Shake it like a polaroid picture, and like it's the last year you'll ever have before you graduate!
Hopefully you've found your favorite senior parking spot ideas after reading this post!
If you have any comments, questions, or suggestions leave them down below. Thanks for reading!