Want to get perfect pictures for your graduation? Check out these 25 amazing photo booth graduation ideas to get inspiration!
From balloon backdrops to colorful sets, you'll be sure to find a photo booth idea that works perfectly for your graduation party.
Need a quick and easy backdrop for graduation photos? Check our favorite photo booth backdrop banners on Amazon.
Let's dive in!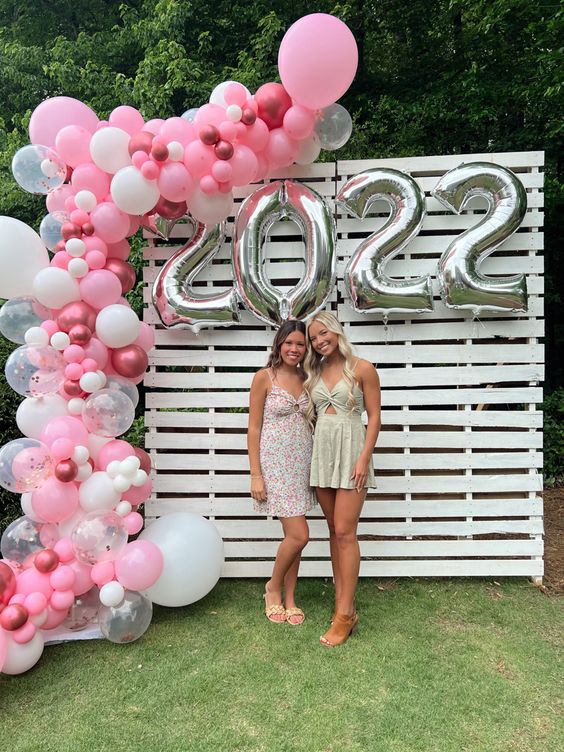 Graduation parties are half the fun of graduating, and what's a good party without a fun photo booth?
If you're throwing a party in the summer, take your photos outside with this pink, white, and silver outdoor backdrop!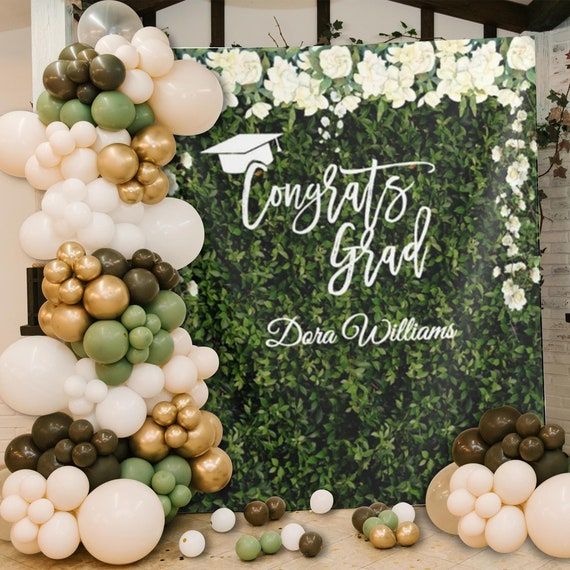 Have the best photo booth graduation idea with this green, gold, and nature inspired backdrop.
You can find this nature inspired custom backdrop on Etsy and get the balloons from your local party store.
Related Post: 50 Best Graduation Dress Ideas To Copy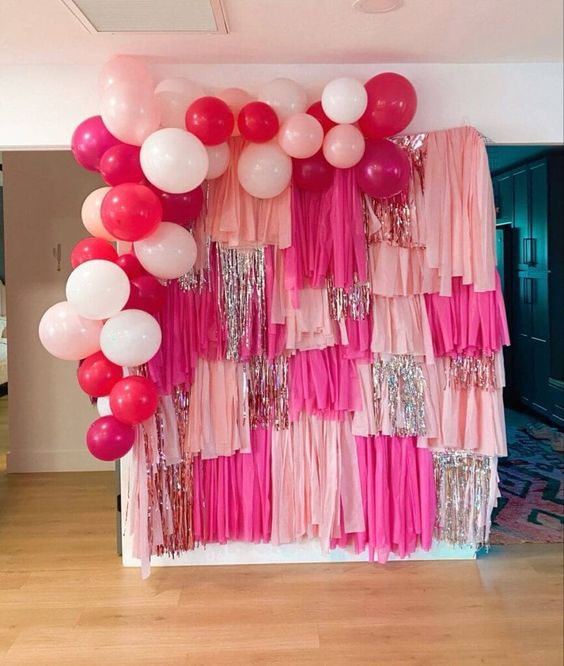 Go all out for your party with this photo booth graduation idea that can easily be made using balloons and handmade tassels.
Not only is this easy to make, but it is perfect for any disco themed grad party!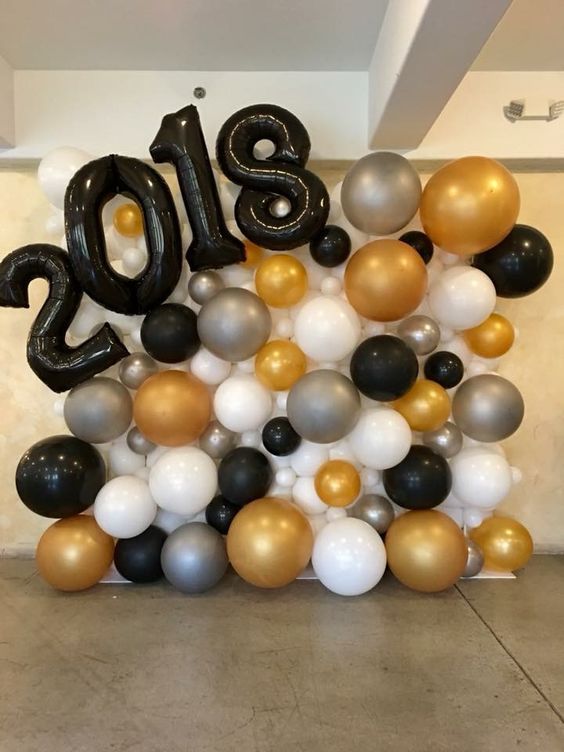 This easy Instagram worthy photo booth graduation idea should be a go-to for any grad.
The best part? This photo backdrop only requires one thing: balloons!
And don't forget, the more, the better.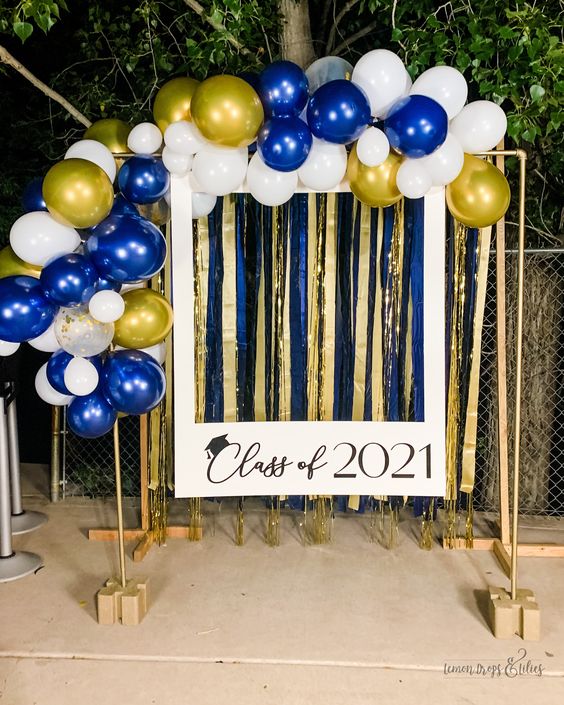 Shake it like a polaroid picture with this super fun graduation photo backdrop.
This unique and creative photo booth idea perfectly brings in the colors of your school and an interactive polaroid cutout that everyone will have fun with.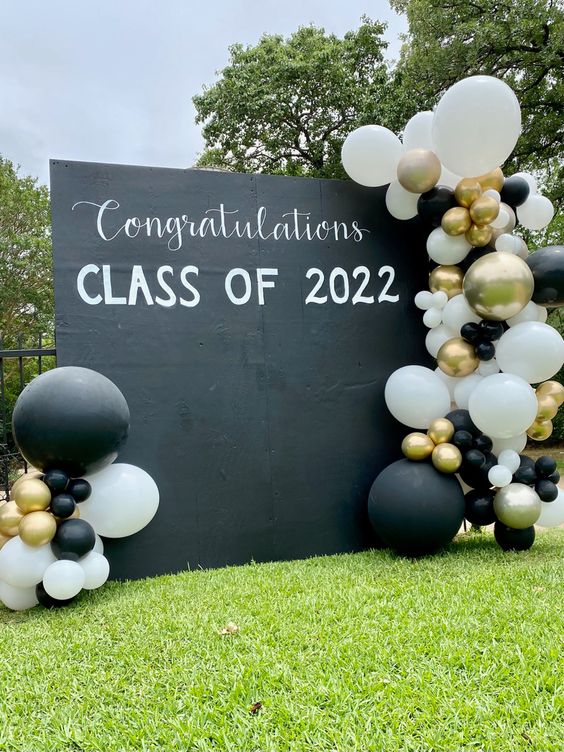 One of the best photo booth graduation ideas we've seen is this black and gold backdrop because it's so simple to copy.
With the use of a simple black panel and gold, white, and black balloons, you've got yourself an Instagram worthy photo booth everyone will love!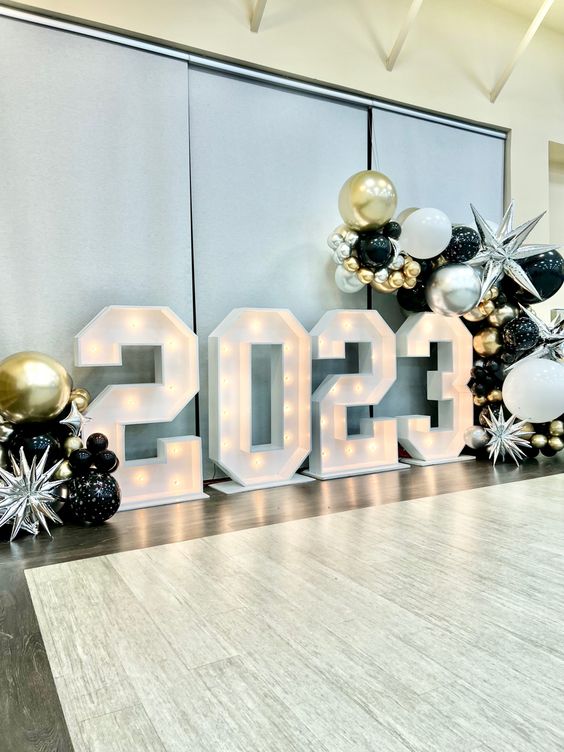 Marquee letter lights have been trending more and more for parties and it's easy to see why!
These fun lights are the perfect photo booth backdrop for any grad party, and they can easily be rented from local party stores.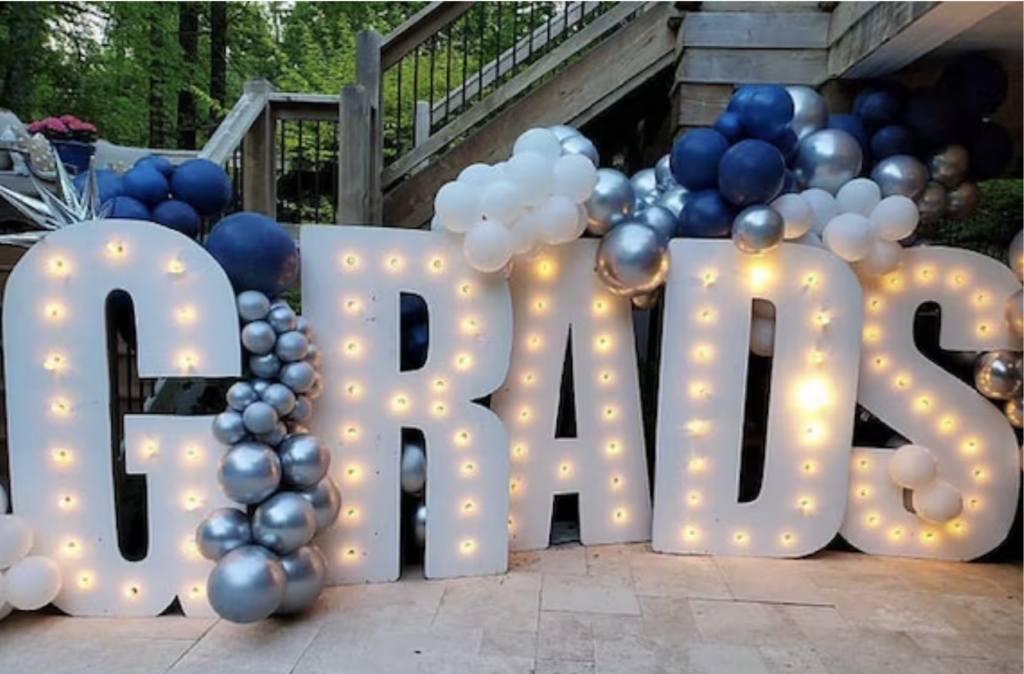 If you want the best graduation photo booth backdrop, we highly recommend this wood marquee kit from Etsy!
This easy to install kit is great for all grads, and it will look good indoors or outdoors.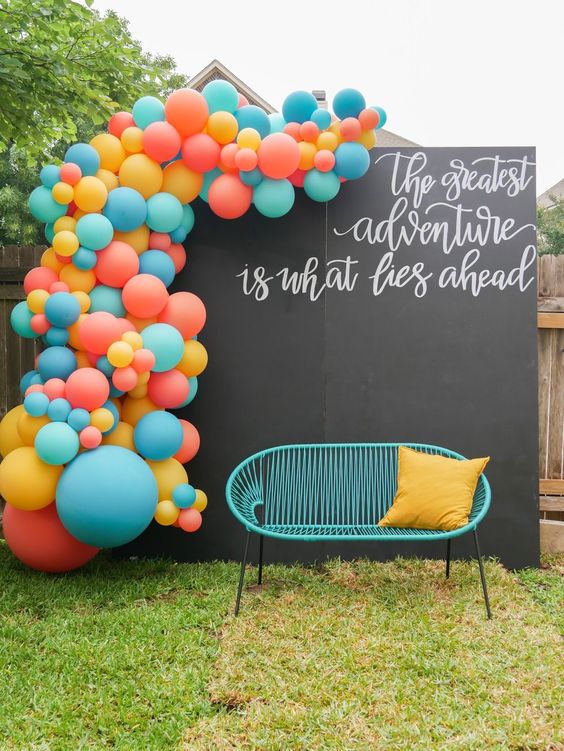 It's not a 2023 summer graduation party without a colorful outdoor setup!
From the colorful balloons, script writing, and matching bench, everything about this outdoor setup is perfect.
Related Post: 15 Things I Wish I Knew Before Starting College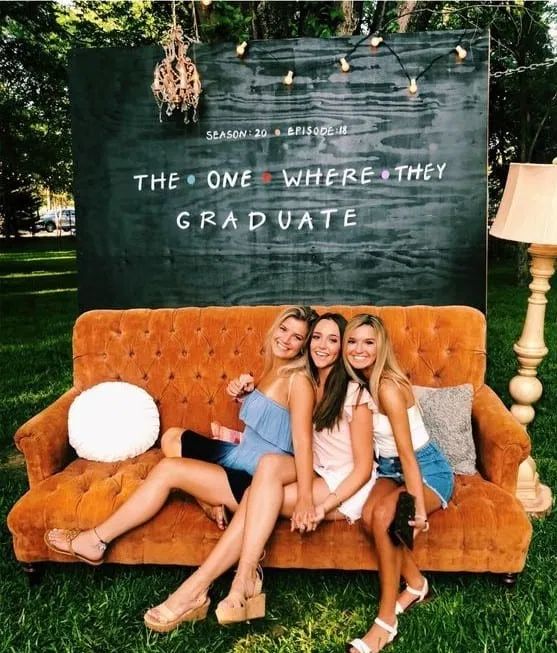 Calling all major Friends fans, this photo booth graduation idea is for you!
Bring in the iconic elements from your favorite sitcom to create a fun and unique backdrop that everyone will enjoy.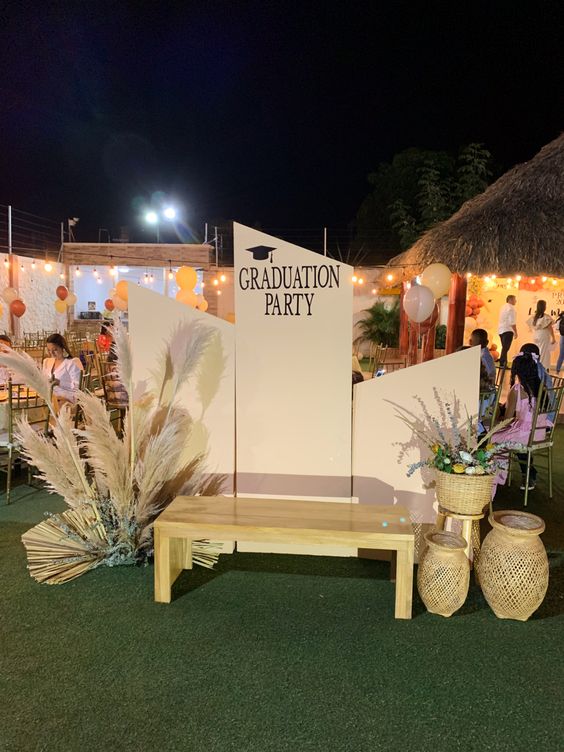 Summer is right around the corner and what better way to get in the spirit than with a boho vacation themed photo booth backdrop?
The white panels, wood bench, cane vases, and dried florals easily make this the classiest and coolest photo booth graduation ideas we've seen.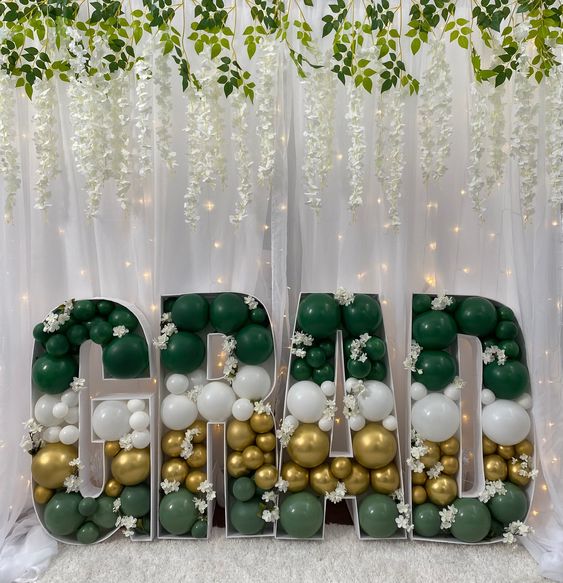 It's 2023 and we're all about balloons, florals, and twinkling lights.
This Etsy graduation kit is a go-to for any girl who wants to bring in some nature and feminine energy into their photo booth graduation backdrop.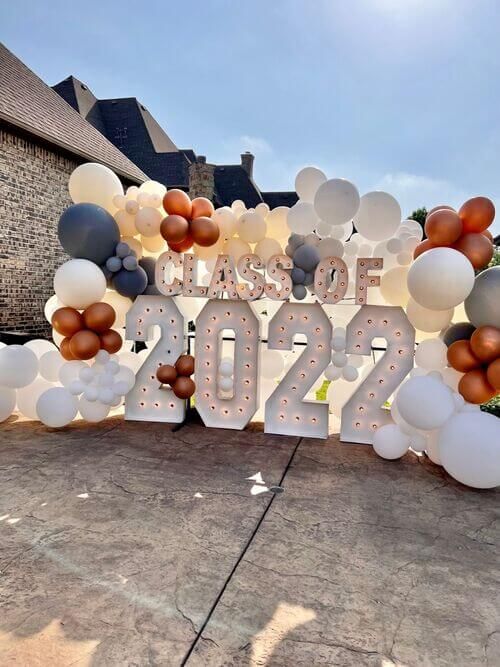 Photo booth backdrops don't have to be overly complicated and expensive!
This simple photo booth graduation idea only requires a panel of fake grass, some balloons, and a neon sign, which you can easily rent for cheap.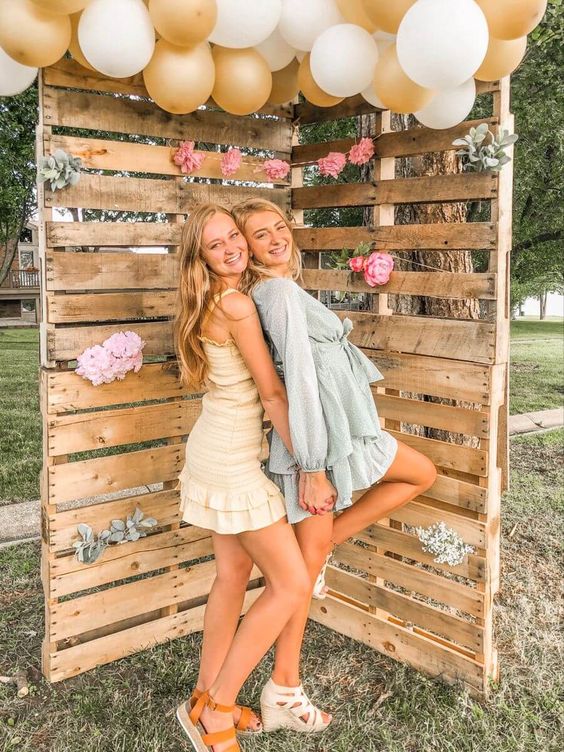 Bring in the rustic boho/country vibes to your party with this unique photo booth graduation idea.
With the use of wood pallets, balloons, and fake flowers, you've got yourself the perfect summer backdrop for your party.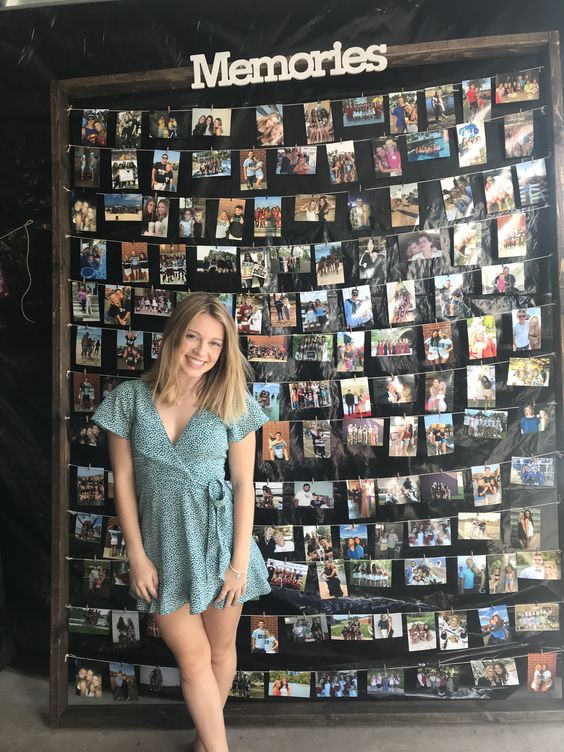 There is no better way to close out your high school years than by commemorating all of the incredible memories you've made along the way!
Bring those memories to life with this unique and sentimental photo booth graduation idea that everyone will love, especially those that are in it.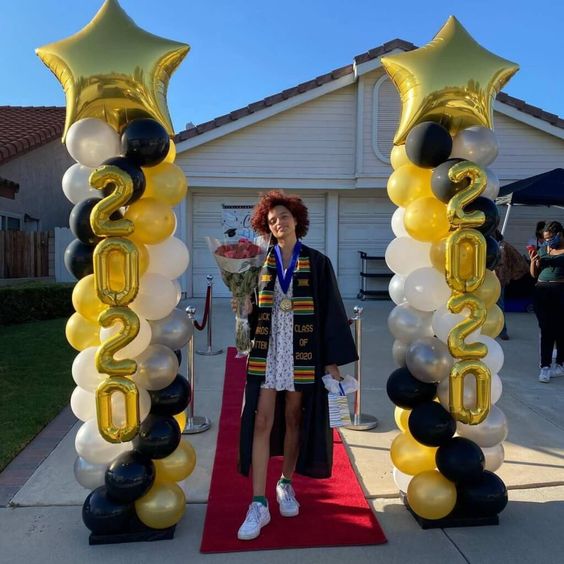 You're graduating so it's officially your time to shine.
Bring in that red carpet and star balloons, and have your moment, because you just accomplished a great achievement!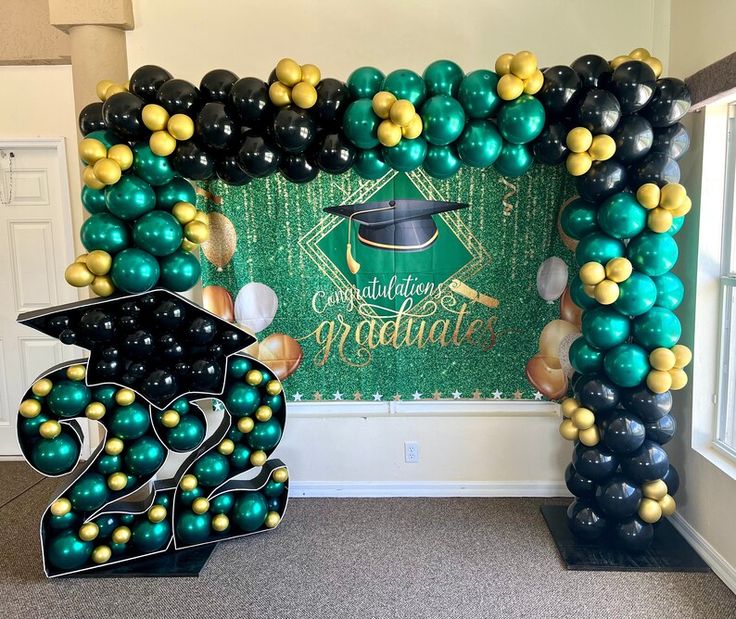 Since you're graduating, it's your last chance to wear your school colors, so bring them into your graduation party.
Nothing says school pride more than this fun photo booth backdrop from Etsy.
Related Post: 100 Best Graduation Cap Ideas to Try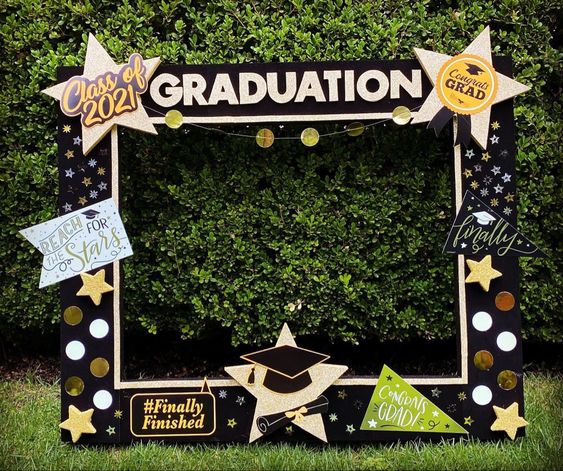 A picture is worth a thousand words, so why not be a part of the picture in the moment by stepping into a life-size photo frame?
This photo booth graduation idea is unique, fun, and will be the life of the party.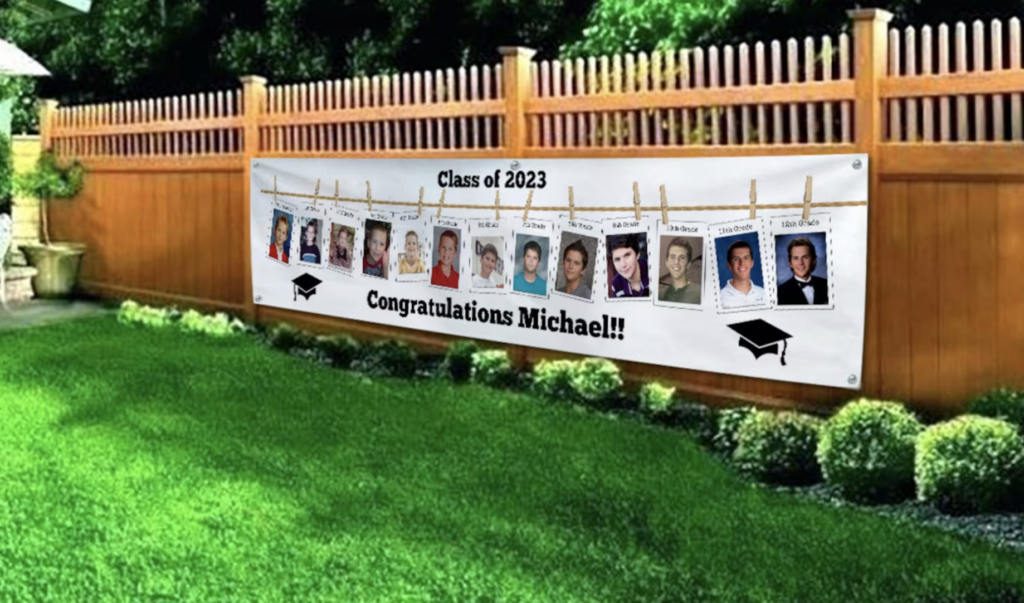 There's nothing like reminiscing on your years of school than with a banner featuring all of your yearbook photos.
This is a great photo booth backdrop for looking back, reminiscing, and remembering all of your memories along the way.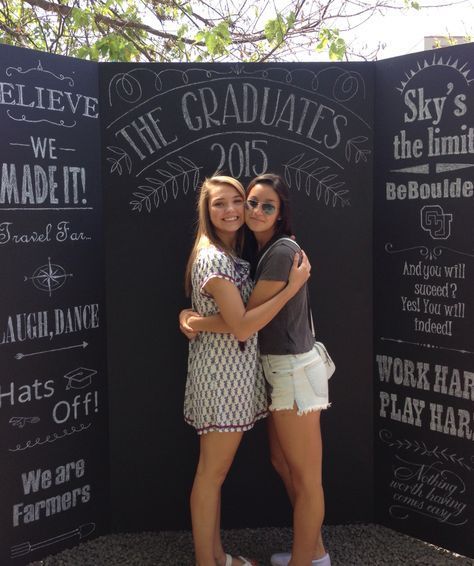 Your next adventure awaits, and what better way to step into that adventure than with a wall of motivational quotes?
This would even be a fun backdrop idea to leave half blank and have your party guests fill out throughout your party.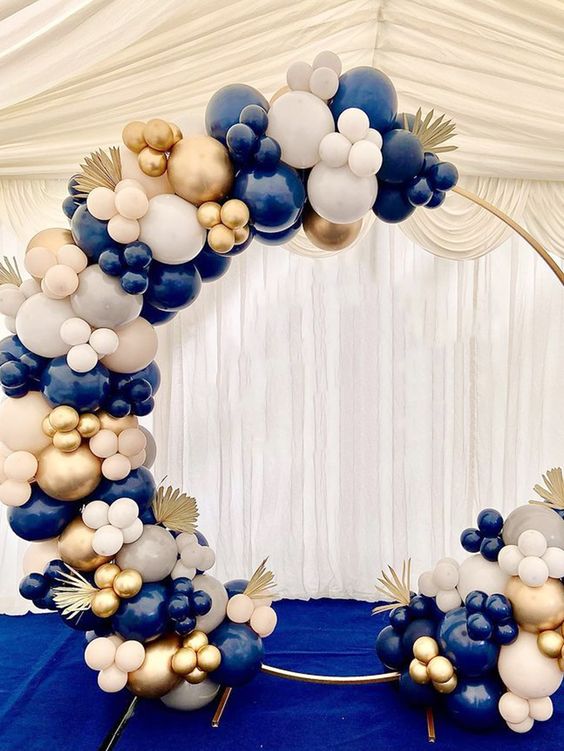 The balloon ring backdrop has been popping up more and more in 2023, and for good reasons!
This super cool backdrop takes balloons to a whole new level, and when mixed with your school colors, makes it one of the best photo booth graduation ideas.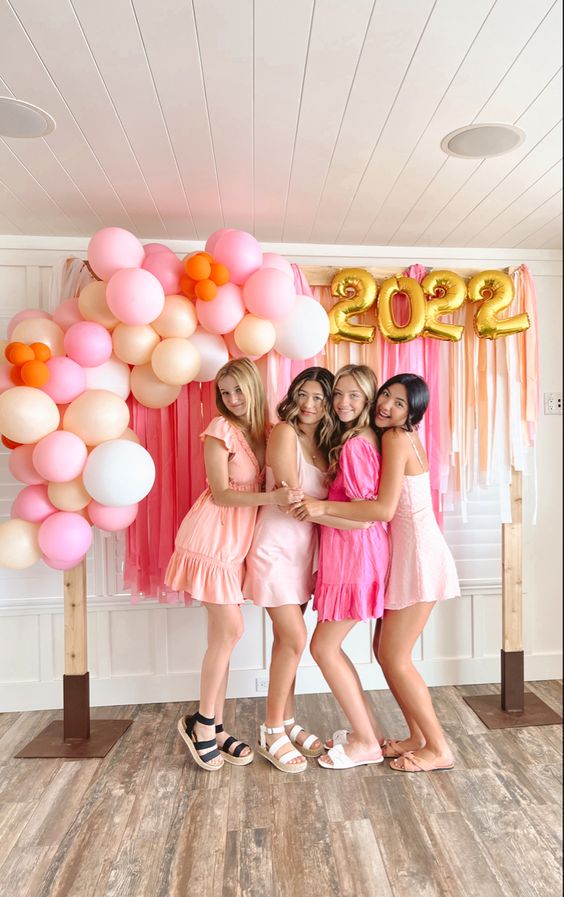 Throw a summer themed graduation party and have everyone come in color coordinating outfits.
Not only would you all perfectly match your backdrop, but all of the photos from your party would look amazing.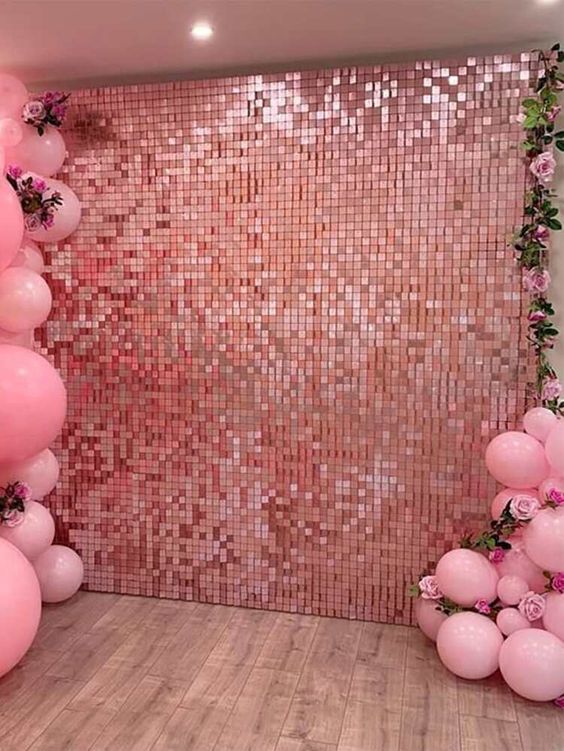 Make it a party to remember with a holographic photo booth backdrop everyone will want to take a picture in front of.
This unique and disco themed backdrop is fun, exciting, and can come in any color you want.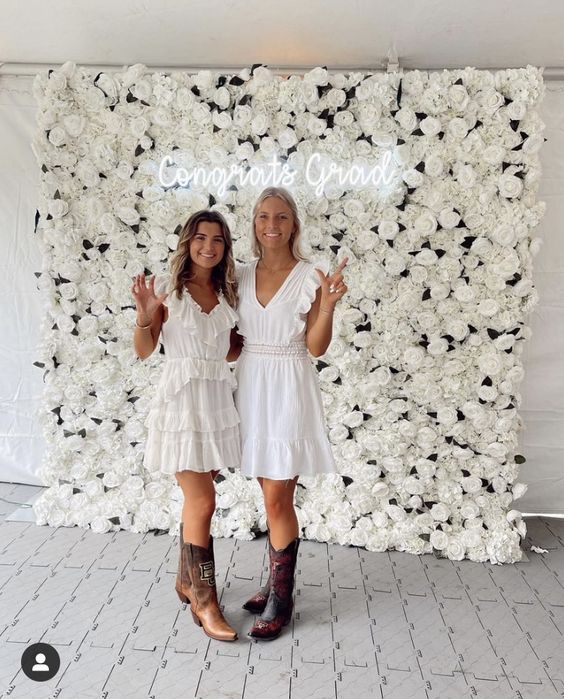 Ditch the balloons and go for something more unique like a fun flower wall.
Flower walls are easy to put together and can be customized to whatever colors you want.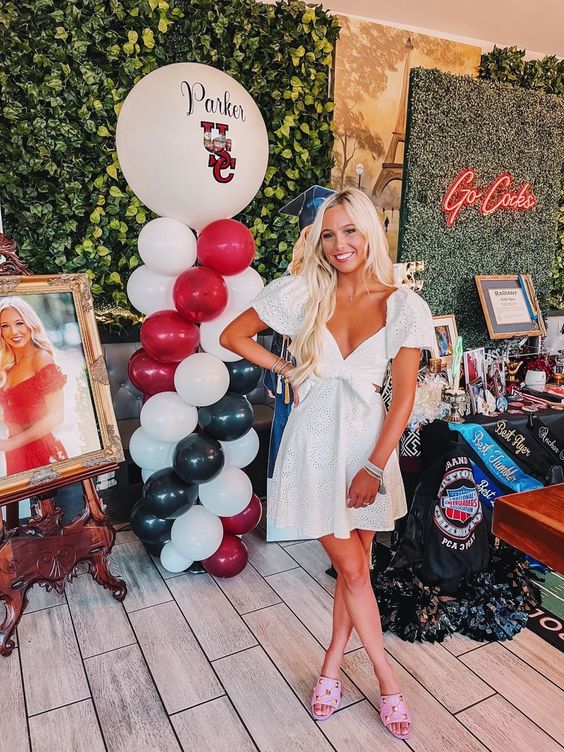 Committed to a college?
Bring in those school colors and show off your next step with this college themed photo booth graduation idea.
Hopefully you found a graduation photo booth that you can copy from and use at your graduation party.
If you have any comments, questions, or suggestions leave them down below. Thanks for reading!