Don't know what gifts to get for your teenage boy? Here are 50+ cool gifts for teenage guys that they actually want!
Finding gifts for a teenage guy is not easy. After all, they barely know what they want!
However, there are a ton of gifts that almost any teen boy would be happy to receive on a holiday, birthday, or Christmas morning!
The gifts will be divided into sections like tech, gaming, apparel, memberships, sports, survival, money, self care, and more!
Plus, almost all of these gifts can be purchased through Amazon or ordered online. If that sounds good to you, then let's get into the gifts!
Cool Gifts for Teenage Guys
Whether you need a gift under $20 or want to get him something big and special, you'll be sure to find a gift for your teen guy in this list!
Tech Gifts
If your teenage guy is into electronics or needs new equipment for school, he'll especially like these tech gifts that will keep him busy for hours…
1) Apple AirPods Pro
Since most teenage guys are absolute music lovers, what better gift to get him than the most popular headphones in the world!
He'll love the quality and comfortability that AirPods give him while he's on the go.
2) Apple MacBook Pro 14 Inch
Whether his laptop is getting old or he wants the latest and greatest tech, a brand new MacBook Pro might bring a tear to his eye.
This computer can handle almost anything… including various video games that normally can't run on a laptop!
3) Portable Bluetooth Speaker
Every friend group needs someone with a portable bluetooth speaker. As a teenage guy, it's almost mandatory.
This is definitely one of the best gifts for teen boys under $20!
4) Ember Temperature Controlled Coffee Mug
Not every teen drinks coffee, but the ones who do are going to love this temperature controlled mug.
It literally keeps your drinks warm by setting your own temperature within an app!
5) Portable Charger
A portable charger is mandatory for any teenage guy who doesn't have one yet.
With the amount of hours he goes on his phone, the battery is going to run out quickly. A portable charger can save him when he's out and about!
Plus, this 2-pack is under $25!
Athletic & Sports Gifts
If your teenage guy is the athletic type, then he'll especially enjoy receiving these sports gifts on any special occasion…
6) Workout Gloves
If you've got a gym freak in the family, you might want to protect his hands with a good pair of workout gloves.
These will help avoid calluses and excess friction on his hands during the most important lifts.
7) Workout Shorts
His shorts are probably worn out and gross. Get him a few good pairs of shorts that he can sweat in and look good in when he's at the gym.
8) Spikeball Set
Spikeball has grown into an extremely popular game over the last few years because it's so accessible and fun for teens to play.
Get him his own set so that he can play with his friends no matter where they go!
9) Basketball Shoes
Basketball shoes are one of the coolest gifts for teenage guys because so many of them play basketball often.
Good shoes will help prevent injury and give them more speed and agility when they're on the court.
Related Post: 6 Shoes Every Teenage Guy Should Have
10) Nike Brasilia Training Gymsack
If he's always bringing his gear around with him, the best thing you can get him is a bag that's designed to carry it!
Gymsacks are lighter than regular backpacks and hold things more easily with one simple opening at the top and a side zipper for his phone.
Apparel & Accessories
He might value his appearance more than other teen boys. If that's the case, he'll really like these clothing items and accessories!
11) Watch
A nice watch is a statement piece as a teenager. Most guys don't wear one, which will make him the coolest guy in the room!
12) Wallet
13) Bomber Jacket
Instead of a boring old Christmas knit sweater, go for a more manly look with a nice bomber jacket for the winter season.
They're always in style and look great on teen boys!
14) Joggers
15) Chain Necklace for Teen Boys
As cool gifts for teenage guys go, a chain is one of the best things you can get him for any holiday or special occasion!
He'll love how it upgrades his style and will want to wear it everywhere he goes. Plus, it makes for a great gift under $20.
Cool Gadgets
If he's into a ton of random gadgets that each do unique things, he's going to love these next few gifts!
16) 3 in 1 Wireless Charging Station
This wireless charging station can charge a phone, watch, and AirPods all at the same time!
It's affordable and works with so many generations of devices.
17) USB Clock Fan
Whether his room gets hot or he's a sweaty gamer, he's going to love this adjustable usb clock fan to keep him cool.
All you have to do is plug it into a laptop or computer with a usb port and you're all set!
18) Valet Tray
If he has any bit of boy in him, then he probably throws his belongings all over the place.
A valet tray will help keep his stuff organized and give him a place to put things down when he comes home!
This is personally my favorite gift for teenage guys on the list.
Related Post: 20 High School Graduation Gifts for Guys
19) Credit Card Multi Tool
A credit card multi tool is not only important for an emergency, but teenage guys will love little hidden gadgets that they can use at any time!
20) Charging Cable Bracelet
A fashionable, yet useful piece! Wear it on your wrist to look good. Open it up to charge your phone.
The bracelet acts as a cable that you can use to connect to a power box or portable charger to give your iPhone some juice!
21) Smartphone Screen Magnifier
This magnifier is one of the coolest gadget gifts for teenage guys in 2023 to have at their desk. Use it to make anything you're watching on your phone much bigger!
Survival Gifts
So many teenage guys out there are destined to be outdoorsmen. If yours is one of them, he'll go crazy over these survival gifts…
22) Gerber Survival Knife
This survival knife brings on the quality and efficiency that any guy needs to get their way through a survival situation.
If your teenage boy just likes to cut up wood in the backyard or use it for other crafty things, he'll enjoy it just as much!
23) Paracord Bracelet
This paracord bracelet comes with 12 feet of paracord, a compass, flint and steel, emergency whistle, and more!
Plus, this survival gift is under $10!
24) Mini Survival Handbook
Get him a gift that can save his life one day! This tiny survival book comes with everything he needs to stay alive and in good shape during any survival situation.
25) Full Survival Kit
Want to get him a little bit of everything? This gift idea is definitely for you!
It has the entire set of survival tools that are necessary for getting out of any sticky situation.
26) Archery Set for Teen Boys
Find me a teen boy who doesn't like archery and then you can persuade me that this isn't the coolest gift in the world!
Car Gifts
Since so many young men are addicted to their cars, it's only thoughtful that you get him a gift to go along with his favorite thing!
27) Interior LED Car Lights
These LED lights allow him to hook up any color around the interior of his car. He can control everything in the app, including a feature that changes lights as music plays!
28) Drop Stop
The Drop Stop will keep anything from slipping under the side of the car seat. We all know teenage guys can be clumsy, so this is a lifesaver!
29) French Fry Holder
Not only will this gift get a laugh out of him, but it'll also be extremely useful if he gets fast food often!
You literally stick this in your car and it holds any size fries when you're on the go.
30) Car Trash Can and Storage
While it may not be the coolest gift, he might genuinely need it to keep his car clean year round.
Plus, it doubles as one of the best gifts for teenage guys under $15!
31) Cool Magnetic Car Mount
Gaming Gifts for Teenage Guys
With almost every teenage guy comes the love for gaming. If he's one of those, you can't go wrong with any of these gaming gift ideas!
32) Razer Gaming Mouse
The Razer DeathAdder has been known as the best gaming mouse for years now. It comes with so many perks that only a gamer would feel.
Gift him with the one thing he'll be touching every single day.
33) Audio-Technica Gaming Headphones
This worthy investment of headphones will last him years on end without any issues whatsoever.
It's been known as an extremely high quality headset that gamers admire!
34) SCUF Controller
This controller allows him to use tactical buttons on the back of the controller that aren't usually there.
The link above is a cheaper version of the SCUF controller. You can find the original one here!
35) RGB Mouse Pad
Cool gifts for teenage guys under $20 are not easy to find. However this gaming mouse pad gives a teen boy everything he wants for an affordable price!
He can adjust the colors and the mouse pad covers his entire keyboard and mouse setup.
36) 27″ Curved Gaming Monitor
A monitor is responsible for everything he sees in a game. Without a fast and large monitor, his gameplay is affected more than you might think.
If his setup is getting old and he needs a new one, this is a great investment that will last him a long time!
Cool Membership & Subscription Gifts
37) Spotify Premium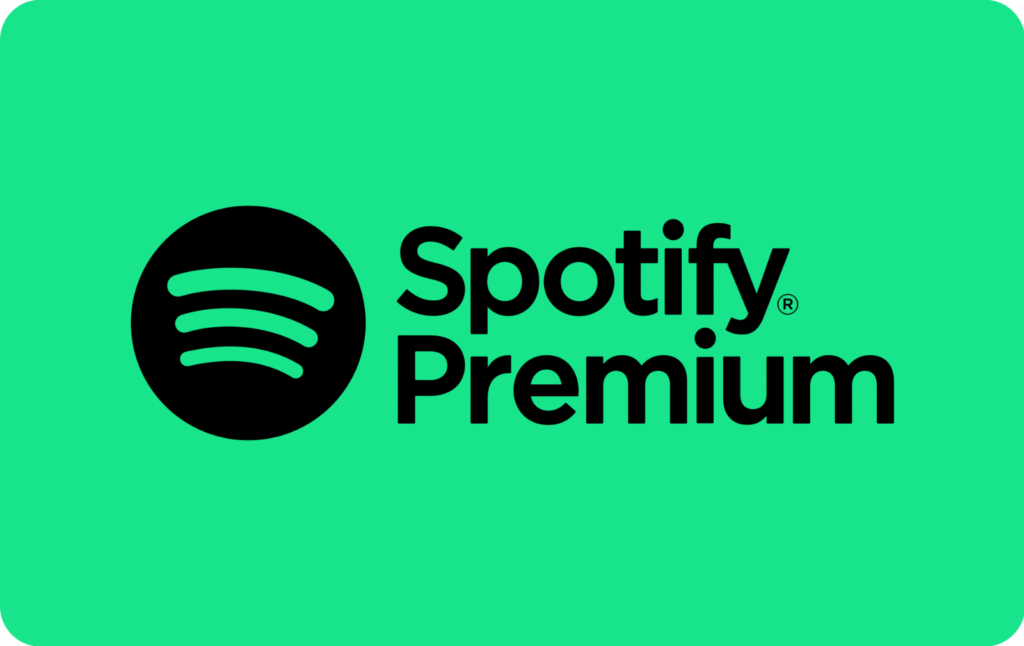 Get Spotify Premium HERE!
As a teenage guy, it's almost inevitable that you're going to be a music lover. A Spotify Premium membership will give him ad-free listening along with a few other cool perks.
Keep a lookout for student discounts to get a more affordable plan.
38) Amazon Prime
With age comes online orders. Get him a membership that will save him time and money with an Amazon Prime subscription. They also have
Prime Student
which he might qualify for depending on his student email.
39) Netflix
There are tons of interesting teenage shows and movies that any guy would appreciate watching.
Netflix is extremely popular amongst teenagers, so get him something he'll actually want. Plus, you can reap the benefits of the account too!
40) Disney Plus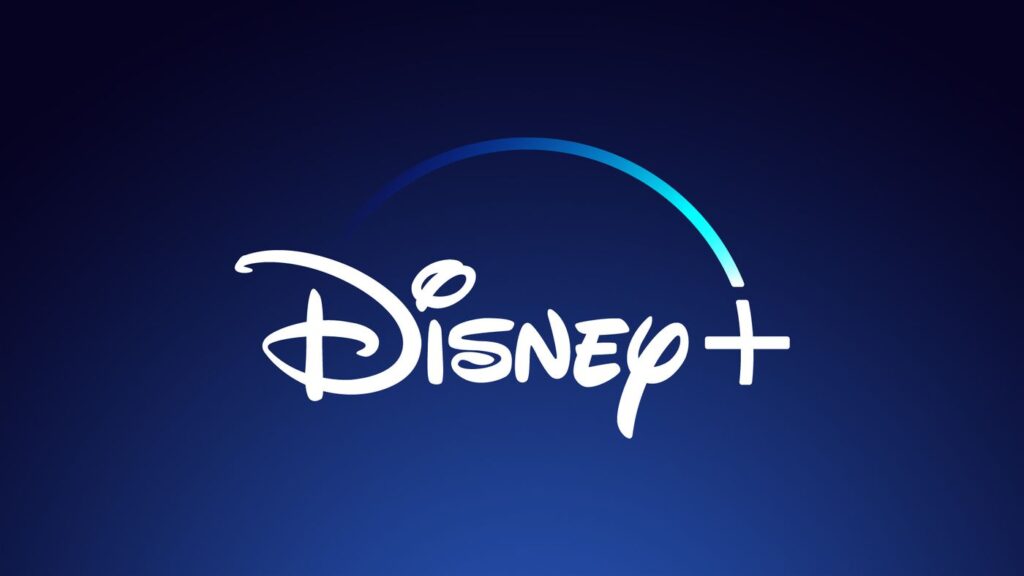 Get Disney Plus Gift HERE!
With movies and TV shows related to Marvel, Star Wars, and Pixar, a teenage boy is basically in his own little fantasy land.
Any teen would be happy to receive a Disney Plus subscription gift!
41) Menlo Club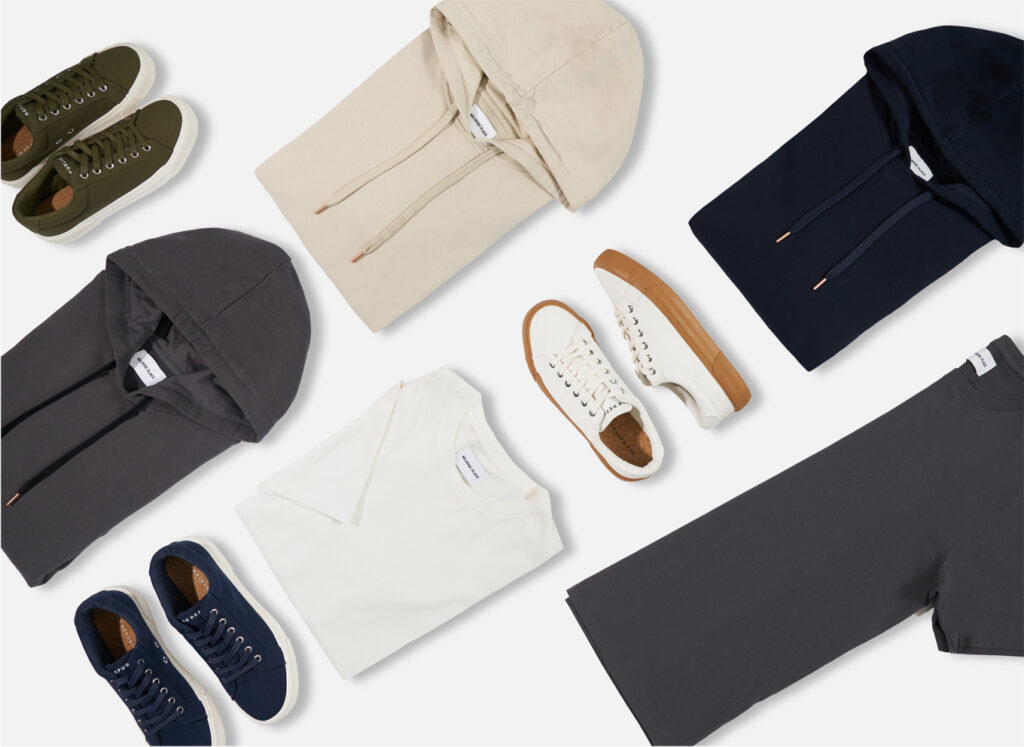 Get Menlo Club Subscription HERE!
If he's starting to get into developing his own style, get him a subscription to Menlo Club.
It's essentially a subscription box that sends you clothes that match your style (based on a quiz). This makes for a super fun and interactive gift!
Self Care Gifts
During the teen years, developing self care is more important than ever. These next few cool gifts will help keep himself in check!
42) Electric Razor
Shaving at a young age with the right tools is extremely important to avoid making things worse.
A teenage guy needs an essential electric shaver to clean his beard without irritating his skin.
Related Post: How to Shave for Teenage Guys
43) New Pillow
Sleep accounts for approximately 1/3rd of his life. Get him a pillow that provides more comfort for his neck and keeps him cool at night!
44) Skin Care Gift Set
Any old skin care set isn't going to cut it. Men have different skin, which is why it's important to get him a set that's designed for him.
45) Massage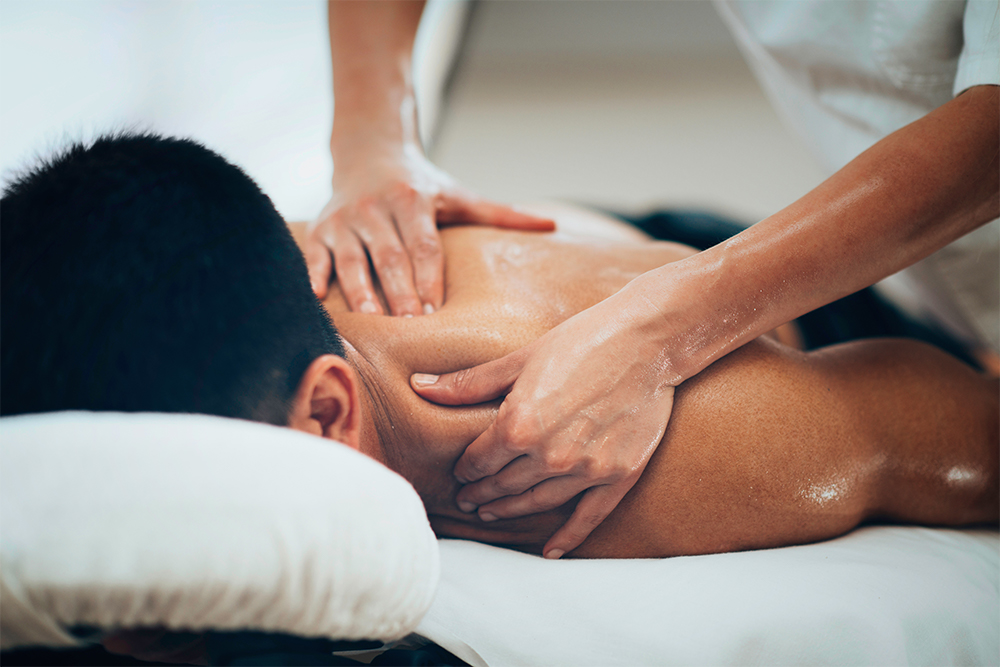 A massage is something that a teenage guy will probably never buy himself, but absolutely needs!
Teens have higher stress levels than adults nowadays. Not to mention that most are athletes too. Let him relax with a good massage!
Related Post: 15 Things Teenagers Wish Their Parents Knew
46) Men's Hydrating Face Masks
Hydrating face masks are cool gifts for teenage guys who care about their skin. Putting on a sheet mask once in a while is just as important for guys as it is for girls!
Last Minute Money Gifts for Teenage Guys
If you want to give cash, but want a fun way to give teenage guys money, this section is definitely for you!
47) Mosaic Puzzle Gift Box
This puzzle box has an 11 step process that he has to solve if he wants to get what's inside. This makes for a super fun and interactive way to give him cash!
48) Maze Money Holder
This maze puzzle is so tricky that it can fool adults too! He'll have a fun and motivating time trying to pry this box open by completing a complex 4-sided maze.
49) Pinball Money Gift Box
A pinball money box is one of the best gifts for teenage guys in 2023 because it's so fun! It's quick, last minute, and is an easy way to give money to teenagers!
50) Escape Room in a Box
This escape room puzzle is so complex that it makes for a good gift on its own! You can fill it with money or just give it how it is for those guys who like a brain teaser.
51) Puzzle Pod Gift Card Box
Set your own three letter code and have him guess your secret message in order to open the money compartment!
It's one of the best last minute gifts for teenage boys under $20!
Conclusion
Hopefully these 50+ gift ideas have given you a bit of inspiration for what to get your teen boy for the holidays.
At the end of the day, it boils down to knowing him well and understanding what he likes. It also doesn't hurt to send him this list and tell him to pick something!
If you have any comments, questions, or suggestions leave them down below. Thanks for reading!