Don't know what to wear for Halloween in 2023? Here are the 50 best halloween costumes for teenage girls that actually look good!
Before we start, you should note that a lot of these halloween costume ideas include pictures of adult women.
That's only because the outfits themselves never clearly state "teenage girl" in their description.
We do not own any of these pictures. If you own one of the images and would like it to be taken down, please contact us.
Hopefully you find your favorite DIY, last minute, or cheap halloween costumes in this 2023 list!
Let's dive in…
Butterfly
Flutter your colorful, breathtakingly beautiful butterfly wings and fly freely.
As a budding teenage girl, you'll feel like your beauty is dormant. (You're not alone, girl.)
Thus, the butterfly costume is the best for teenage girls because it'll make you feel like blossoming into a colorful, drop-dead gorgeous girl.
Angel
Fun Fact: "The girl who dresses up like angels are probably devils the other 364 days of the year".
The angel costume is simple and straightforward for Halloween.
But as Leonardo da Vinci once said, "Simplicity is the ultimate sophistication."
Cave Girls
You've been zapped back in time 10,000 years. It's a Halloween party for hunter-gatherers so get dressed up in a cave girl costume and join the fun.
Deer
Wanna frolic through Halloween night in a fluffy, cozy costume? Hell YEAH?
Then, the deer costume is exclusively for you. This costume will display a dazzling combination of your wildness and overloaded cuteness.
What a dreamy teenage girl in a deer costume.
Related Post: Summer Fashion Trends for Teenage Girls
Clown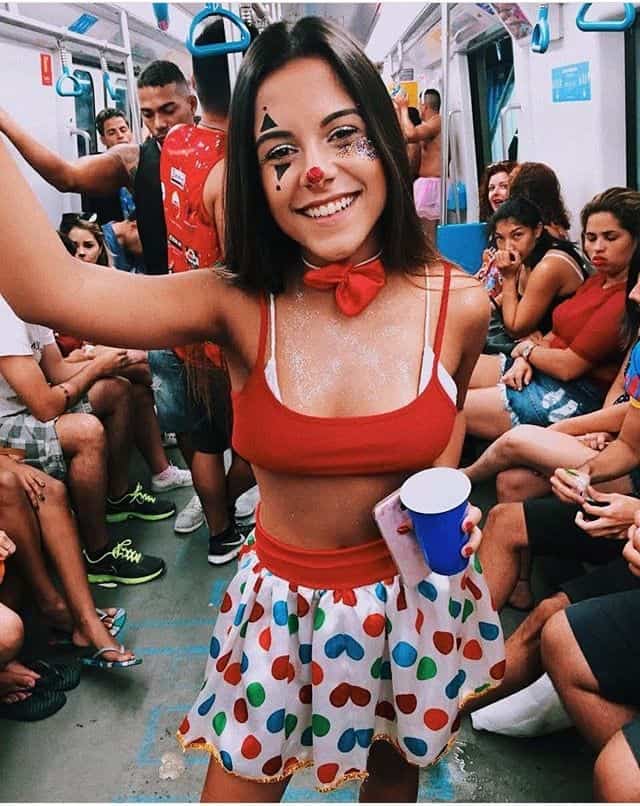 Copy this Halloween costume:
Dress up as a funny, jolly clown and crack hilarious Halloween jokes – everyone will be attracted to you like a magnet.
Skeleton
"On Halloween, we dress up as skeletons but every other day of the year, the skeleton dresses up as us."
Whoops! What a quality shower thought.
Have a blast scaring the shit out of others in a traditional, terrific skeleton costume.
Cop
Look superbly sharp and sexy in a cop costume – one of my personal favorite Halloween costumes for teenage girls.
Wonder Woman
The Wonder Woman armor is so rich in female empowerment and magnificence.
Suffice it to say it's the Halloween costume sensation.
Top Gun
Are you a top gun freak?
Are you addicted to the beautiful green flight suits from the movie?
Then, you should celebrate your wholehearted love of top gun.
How? In a top gun costume on Halloween!
Rey
Rey is tough and brave – just like you.
Plus, the costume is intriguing and stunning.
Vampire
Needless to say, this is the classic, splendid Halloween costume for teen girls
Unleash your creative, artistic, stylish Vampire make-up skills.
Change into a vampire costume, crack open veins and start sucking blood.
Pig
Hands-up – if you want to be the cutest piglet in a pastel pink pig jumpsuit!
Fembot
Wanna look soft, sexy and feminine this Halloween?
Then, the Fembot costume is for you.
Wear a pink, sheer chemise, decorated bra with boa feather details along with pink gloves and heels.
Complete the look with a pretty bouffant hairstyle.
80's vibe
Let's infuse Halloween night with nostalgic and evocative vibes in the 80's Halloween costume.
Cowgirl
Get the look of a refreshing, wild western cowgirl to match with your cowboy.
And get nominated as the most charming couple of the Halloween night. Congratulations!
Bunny
Bunny engages not only in Easter Tea parties but also in high school Halloween parties.
Because bunny's mad keen on parties and celebrations.
And you? Are you the type of outgoing teenage girl who never misses a party?
Then, the Bunny costume is the best Halloween pick for you.
Related Post: Daily Routine for Teenage Girls
Devil
Imagine how astonishingly alluring you would be in a sassy, glossy devil dress
Become a dazzling devil and indulge your inner devil's desires (for a night).
Or you can go for some more unique teenage Halloween costumes with this inspiration below…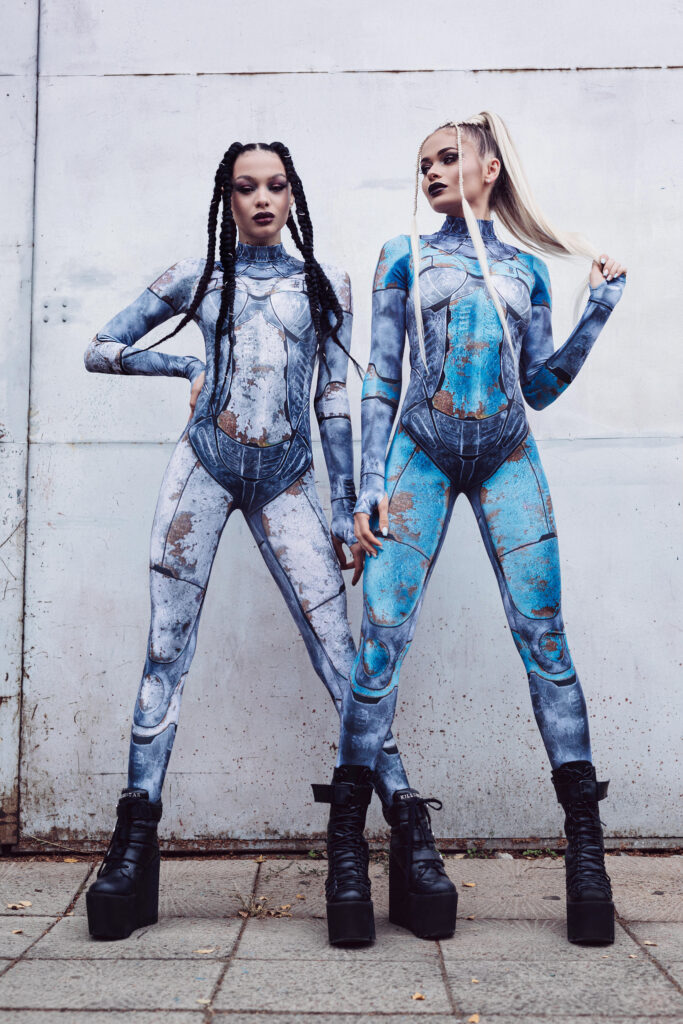 Schoolgirl
It's basic but basic doesn't mean boring. Instead, it's effortlessly beautiful.
Only an actual flesh-and-bone high school girl can reveal the true, pure beauty in her schoolgirl Halloween costume.
Prisoner
Dress up as a robber/prisoner and rob the highlight of Halloween.
Teacher
Do you want to dress up like your stern, scowling professor or your favorite teacher?
Try to get a particular teacher's fashion and manner precisely.
A high school girl dressing up like a teacher is both comical and cute.
Pro tip: Snap a picture of you in the costume and send it to your teacher. It'll warm the cockles of her heart.
Construction Worker
Do you aspire to construct spectacular skyscrapers? Then, you'll want to try out the outfit of the construction worker.
Construction worker Halloween costumes are extremely cheap and perfect for teenage girl best friends to dress up together!
Halloween gives you a fun chance to do so. Grab ahold and don't let go of the precious opportunity.
Nurse
Nourish your Halloween spirit with a nurse costume.
Pro tip: Team up with a best friend dressed up as a doctor. Together, you guys can mend or shatter other teen's hearts on Halloween.
Violet from Incredibles
Even Violet's black eye mask can't conceal your eyes shimmering like a North star.
Cow
Moooooooo!
Grab a few more cow accessories here!
A teenage girl in a dairy cow jumpsuit is kind of wacky. But who cares?
You're a weirdo, right?
So am I. So all the teenage girls are in their unique, revolutionary ways.
But every teen can't moo. If you can, you should be awarded as an ultra weird mooing girl.
Miss Universe
You are heart-stoppingly beautiful universally, eternally, physically and emotionally. I'm speaking from my heart, period.
Thus, you should confidently cosplay as Miss Universe.
Bob Ross
Personally, it's my chef-kiss cherished costume because of its artistic representation.
The Bob Ross costume is especially entertaining and amusing worn by a teenage girl.
See, you can't go wrong with a funny, trendy Halloween costume.
Moon
Put on your moon Halloween costume and sparkle in charm.
Little Red Riding Hood
This is the perfect Halloween costume for teenage girls.
The blood red color of the cope is vibrant and alive in its spooky vibes.
Pirate
"A teen girl in an exotic, stylish, savage pirate costume dominates the Halloween dance."
Who can that be? Well, YOU!
Captain Marvel
Suit up in the Captain Marvel costume and embrace your vivid, vigorous Halloween expression.
You'll be marvelous in the Marvel costume.
Related Post: What to Do As a Bored Teenage Girl
Lifeguard
Time to promote yourself from a beach lifeguard to a Halloween lifeguard!
Alien
Grab the alien antenna headband here!
Dress up as an absurd alien – one of the most attention-grabbing Halloween costumes for teenage girls.
Mermaid
Ever since watching "The Little Mermaid", we all have been daydreaming to become a mermaid and swim and splash in the ocean, right?
It's time to turn our entrenched daydream into a reality.
Stand out and shine in a magnificent mermaid costume.
Unicorn
Imagine yourself looking magical, mythical in a shimmery, glittery unicorn costume and accessories.
You can't help, but fall in love with yourself, right?
Mummy
Wrap yourself up in toilet paper (easy-peasy) and make your grand debut as a mummified girl at a Halloween high school party after 50,000 years in a crypt.
Cat
If you have a cat, it'd be awesome to buy a couple cat costumes – one for you and one for your cat.
This makes for one of the best Halloween costumes for teenage girl best friends in 2023!
I'm rooting for cute couple cats!
Ski Girl
If you're a sporty teenage girl, you'll fall head over heels in love with this Halloween costume.
Get the adventurous vibes gushing in a ski girl costume. Wear your own ski clothes or go for an 80s ski girl vibe like the costume above!
Related Post: 18th Birthday Ideas for Girls
Princess Leia
Together, let's savor the simple, sleek splendor of "Princess Leia's costume.
"It's flimsy.
The material is thin and except for the way the hood falls down the back, there is little in the way of drape or sweep to the design. The collar is very high and the overall effect is one of modesty.
There is no embroidery or pleating or embellishment of any kind.
The fabric doesn't even look particularly rich onscreen. The belt is decorative, but not delicate; almost military in tone. The boots are flat and quilted; what would have been called "moon boots" in the seventies – an appropriately science-fictiony touch that also speaks of Leia's practical nature."
Dress up in Princess Leia's signature white costume and radiate a high school girl's crystal clarity and purity.
Velma

In some years, you're just broke. *Snivel * Your stream of part-time incomes is stone-dry to get you a phenomenal, pricey Halloween costume.
Wipe those cascading tears because here comes a flash of the simplest high school halloween costume idea.
Velma!
Rummage through your closet for a flowy red skirt and a cozy orange turtleneck. Top it up with blackrimmed-glasses and a brunette bob with bangs and voila! You're Velma, stunning in its simplicity.
Sun
Let your personality penetrate the dark Halloween night and sparkle and twinkle in a sun costume.
Superwoman
If you could have any superpower, what would it be? (I'm really curious)
Would you like to become a superwoman – having a remarkable range of superpowers at your disposal (like I do) ?
I can hear ear-splitting YESSESS.
Get yourself a superwoman Halloween costume.
The costume can't grant you superpowers but a super spectacular look.
Hawaiian Girl
Hawaiian floral halloween costumes for teenage girls in 2023 are just refreshing, stimulating and exotic.
You'll look goddamn gorgeous dressing up as a Hawaiian teenage girl.
Harley Quinn
Whenever I see this character, my hair stands up on the back of my neck and spooky chills run up my arms.
Those spooky, creepy vibes play a critical component in making Halloween such an exhilarating, interesting celebration.
So, why not dress up as "Harley Quinn" and enrich the spooky vibes diffusing around you.
Catwoman
Don't you dare underestimate how much a budding teenage girl can be sexy from head to toe in a catwoman costume.
Leslie Knope
"If I seem too passionate, it's because I care." – Leslie Knope
Display your passionate, powerful devotion to your Halloween costume in Leslie Knope's chic outfit from Parks and Rec.
A Fly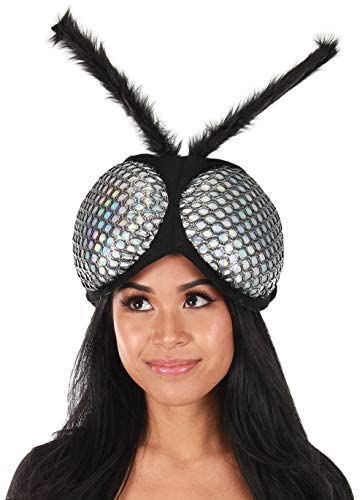 One of the most comfy, crazy Halloween costumes a teenage girl could ask for. Look like the cutest fly in the room!
Mouse
Does Halloween drive you wild? Just like the scrumptious smell of cheese drives a mouse crazy!
Wow! You and a mouse have such a cute common thing.
Make friends with a massive mouse. Wear a mouse costume and enjoy sneaking several slices of chess together at a high school Halloween party.
Hermione Granger
All you need is a gentle, whimsical spell of magic to transform yourself into the smartest, youngest witch.
Pro tip: Tell your partners in crime to cosplay as other Harry Potter characters so that you guys can rock the Halloween dancing floor unitedly.
Sexy Patrick
If you're obsessed with pastel pink just like me, you'll adore this sexy Patrick Halloween costume.
Trash Bag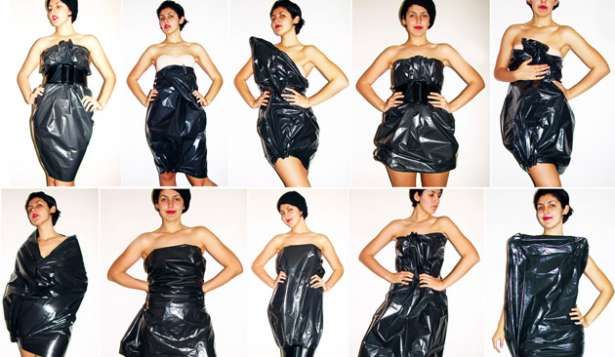 It's Halloween night and your creativity is on fire.
Because you're in desperate need of some last-minute Halloween costumes for teenage girls.
As "Creativity thrives in constraints", ahaaaaa! An inspiration strikes you like a lightning bolt.
TRASH BAG!
Unleash your craziness and wildness in a trash bag and wear it. Decorate yourself as playfully as you can.
It's liberating, satisfying and rewarding.
There you go – a generous, gorgeous collection of the best Halloween costumes for teenage girls.
What Should You Wear for Halloween as a Teenage Girl?
Feeling overwhelmed by a giant list of Halloween costumes?
OR
Being fond of all the glamorous Halloween costumes tailored to teenage girls' tastes?
Having a hard time choosing your favorite Halloween costume?
Breathe. Keep calm
Just follow your heart and intuition.They'll help you choose your ideal Halloween costume.
Lastly and most importantly, remember that you're breathtakingly beautiful in whatever Halloween costume you choose to wear.
Let me know what costume won your heart and how? (That costume is so lucky)
Happy Halloween!
If you have any comments, questions, or suggestions leave them down below. Thanks for reading!