Are you at the age to start working? What should a teenage guy wear to a job interview? Here are all the answers you need to know!
Before we start, you should note that there isn't just one way to dress in order to look appropriate for an interview.
There are many outfits that you can wear as a guy. Be sure to read until the end for some examples of interview outfits.
Let's dive in!
Why You Should Dress Up for a Job Interview as a Teenage Guy
Interviewers want to see that you're presentable and that you take care of yourself.
One of the best ways to show this is by wearing appropriate clothing to an interview and grooming yourself nicely.
Plus, the way you dress isn't going to complete the entire picture. You should present yourself with a smile, confidence, and be prepared for any questions.
What Should a Teenage Guy Wear to a Job Interview?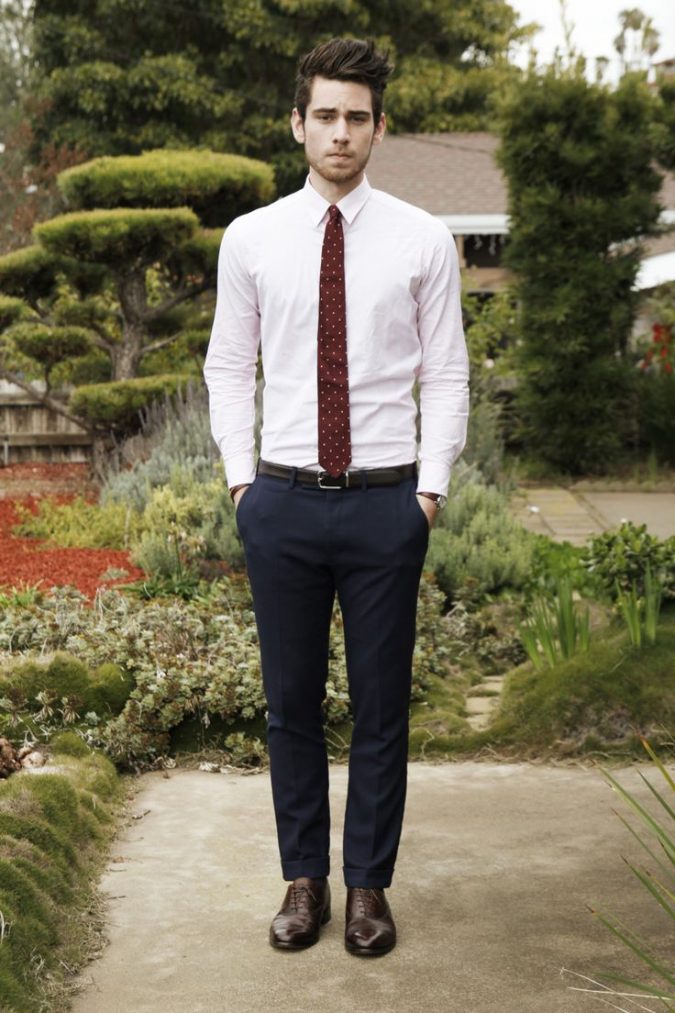 A teenage guy should wear a well-fitting button-up shirt, slacks or khakis, and dress shoes to a job interview.
You should also do your hair, shave your face, and shower before heading out.
Some optional add-ons include a tie, a blazer, a nice belt, and a watch.
Make sure that the shirt you're wearing doesn't have any crazy designs, patterns, or images on them. The simpler the better!
White, blue, grey, and black are all excellent choices for job interview outfits.
Make sure everything fits well too. You don't want to wear an XL shirt when you're actually a medium.
Job Interview Outfits for Teenage Guys
Here are a few outfit ideas for you to get a bit of inspiration for your next interview!
Keep in mind that some of the images are not of teenage guys, but the outfits are good examples of what to wear.
1) White on Black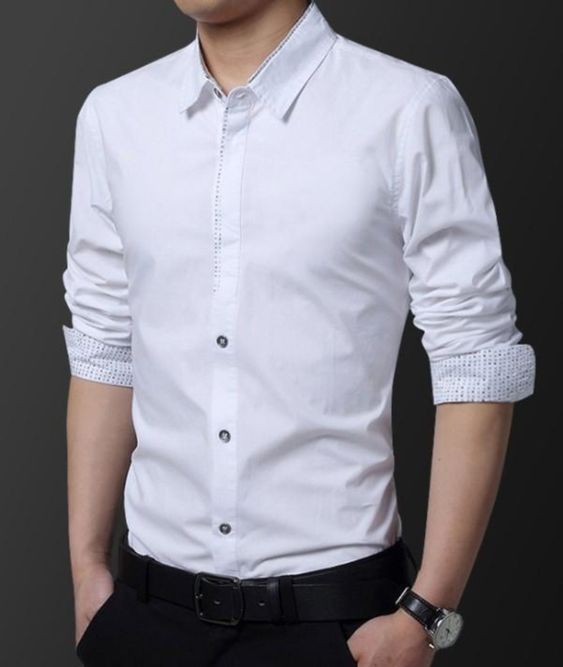 A simple white button-up shirt with black slacks and a watch make this one of the best outfits for teenage guys to wear to a job interview!
The sleeves are rolled up in this picture to look a bit more casual. You can leave the sleeves down to look more professional.
Related Post: What Should Teenage Guys Wear to a Wedding
2) Button-Up Sweater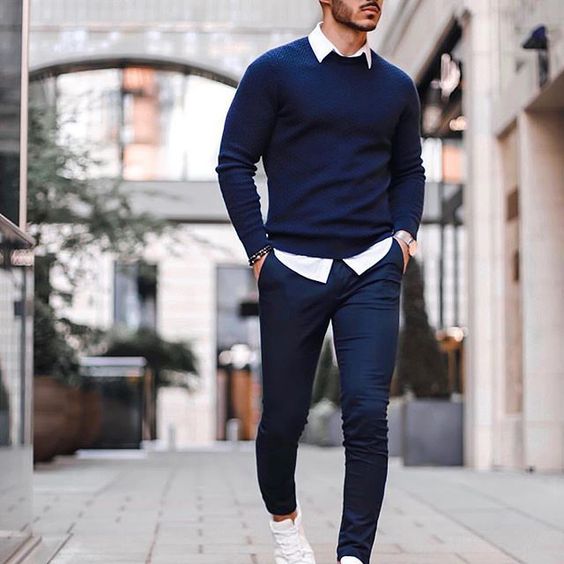 Whether it's cold outside or your favorite shirt has a stain on it, the pull over sweater is a great addition to this look.
It still has a formal feel to it and works well with a good pair of chinos or khakis.
A clean pair of sneakers are acceptable for this outfit, but dress shoes would look even better!
3) Khakis and Boots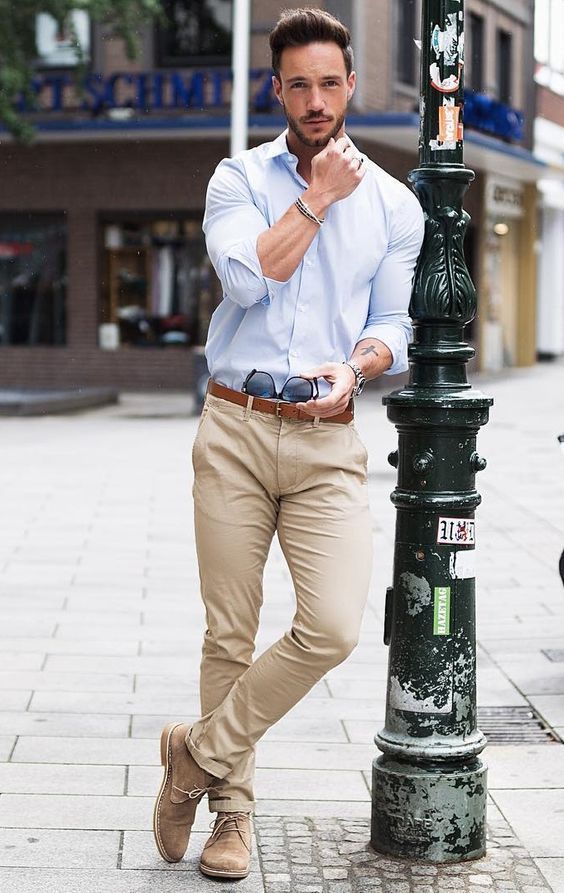 Again, not a teenager, but this outfit would be perfect for a job interview.
A light blue button-up shirt, khakis, chukka boots, a belt that matches the boots, and a clean watch will be sure to land you a job!
This color combination is formal, but not so formal that you seem unapproachable or hard to talk to.
Use lighter colors to your advantage as they're proven to make you appear more trustworthy and honest.
Related Post: 10 Stylish Fall Outfits for Teenage Guys
Conclusion
So, what should a teenage boy wear to a job interview? Hopefully by now you've figured that out!
If you can't think of what to wear, just try to copy one of the outfits above.
Don't forget to put on your confident face, stay sharp, and be prepared for anything that comes your way.
Good luck in your interview!
If you have any comment, questions, or suggestions leave them down below. Thanks for reading!