Don't know what to get a college guy on Valentine's Day? Choose from these 25 Valentine's Day gifts for your college boyfriend!
Before we start, you should note that these gift ideas are options for those of you who don't have anything planned that your boyfriend wanted.
However, a lot of these gifts are great adds to already purchased items and definitely accentuate that Valentine's Day vibe.
There will be options for last minute and personalized gifts… so pick your poison!
Let's get into it!
Last Minute Valentine's Day Gifts for College Boyfriend
If you're in a pinch and need to get your boyfriend something nice, consider these gift ideas for him.
These options don't require any pre planning of any sort and can be purchased through a quick online order…
1) Watch

Upgrade your man's fashion with a new sleek watch designed to make him feel good, and keep track of time of course 🙂
An excellent gift to spoil him this Valentine's Day!
2) Wallet
Does his wallet look like a dinosaur ate it? Yeah I figured. Wallets with a nice quality and design actually makes for one of the most affordable last minute Valentine's Day gifts for college boyfriends.
Do him a favor that he'll never do and get him that new wallet.
3) Video Game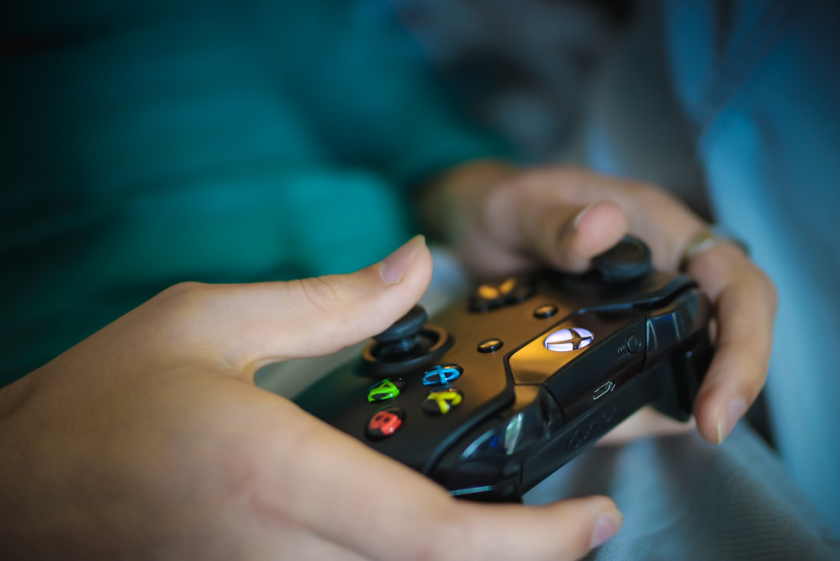 Getting him his favorite video game is a huge way to show that you not only understand what he likes, but also that you respect his free time.
He'll be forever grateful that your kind purchase bought him years of joy with his friends!
4) AirPods
Although it's not the cheapest gift idea for him, I felt the need to include a higher end gift if you really want to spoil your boyfriend on the national day of love.
If he already has AirPods, you can also get him a cool case to go with it or other accessories that match it!
5) Multitool Credit Card
This is such a cool and useful gift for college guys to keep in their wallet. Not only does it have a million features, but it also is small enough to fit in his wallet for emergencies.
I'm no hard core survival guy, but even I want this as a gift. It also pairs very well with a new wallet from #2 above!
6) Valet Tray
What's a better way to help him organize his belongings than with a valet tray?!
This tray is designed to make him feel like a man with intention. The intention to succeed and keep his life together.
7) Phone Charging Bracelet
Okay, I personally think this is one of the coolest Valentine's Day gifts to get your college boyfriend!
It's literally a bracelet that doubles as a phone charger for emergencies! If your boyfriend is someone who always loses his charger, this could be a great option for him.
8) Cologne
It might be time to change scents, or at least add one more to his collection.
Every guy has their own special taste in cologne, but this is a personal favorite cologne of mine in case you're lost!
9) Pillow Upgrade
In college, nothing is more important than sleep. Your boyfriend deserves to get the best sleep of his life and wake fully rejuvenated every morning.
Upgrade his pillow with a brand new one that offers the most support a man can get during his restless nights.
10) Workout Gear
There's nothing more valuable than motivation and support from a partner. Workout gear will motivate your man to continue pushing in the gym or even start a new hobby.
Exercise should be a lifestyle, not a one time thing, and he'll know that more than ever with some sweet new workout gear.
11) Car Accessories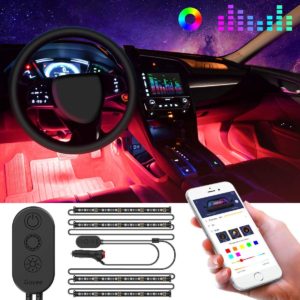 Ever heard the saying, "A dog is a man's best friend"? Yeah, well that's a lie. His car is.
A new car accessory is one of the best Valentine's Day gifts for college boyfriend in 2023!
Upgrading his car with new accessories will upgrade his mood, his life, and essentially his best friend. It's impossible for him to be disappointed with these unique gifts.
12) Skin Care Set
If your man is not into doing research for his own benefit, help him out and get him a skin care set that makes him feel like a million bucks.
Make his health the number 1 priority in personal hygiene and he'll thank you for it forever!
13) Gift Card to Favorite Restaurant
If you're looking for a really last minute gift, consider stopping by his favorite restaurant and snatching him a gift card.
Everyone loves food so you can't really go wrong with this one!
Personalized Valentine's Day Gifts for Him
If you've got a few weeks left until Valentine's Day and want to really surprise him with something special, these gift ideas could be excellent choices for you!
You can find most of these items on shops like Etsy, or find someone on Instagram to custom craft them…
1) Custom Picture Frame
Get a custom picture frame to surround your favorite picture of the 2 of you for a super unique gift idea!
You can get custom engraving with a loving message etched into the wood frame.
2) Personalized Hip Flask
If your boyfriend is of age and enjoys the occasional sip of alcohol, you can get him a personalized hip flask with his name on it!
You can also include a personal note at the bottom of the hip flask that shows your appreciation for him.
3) Custom Necklace/Bracelet
This is one of the best Valentine's Day gifts for your college boyfriend that likes wearing jewelry!
Etsy offers tons of cool ways for you to customize jewelry such as adding your anniversary date, cool name signatures, and mini pictures inside of it.
4) Personalized Boxers
For a more sexy Valentine's Day gift, you can get him a pair of boxers that has writing (of your choice) on the front or back of them.
This is an excellent time to add something funny on the boxers regarding his friend downstairs if you know what I mean 😏.
5) Engraved Cufflinks
If your boyfriend dresses up often in a suit for work or club reasons, a beautiful pair of engraved cufflinks would be an awesome piece for him to add on to the fit.
Adding a special note to the cufflinks makes it so he's always carrying a part of you as he's going about his day in a suit!
6) Custom Beer Mug
If your man is an occasional drinker, having a custom beer mug could be an excellent way to stand out and add a touch of personality to his free time.
Every college guy likes beer, so a custom beer mug is one of the best personalized Valentine's Day gifts for college boyfriends in 2023!
You can also get him a custom shot glass if you think he'd prefer that sort of thing.
7) Personalized Toiletry Bag
A beautiful leather toiletry bag to carry all his essentials when he's traveling makes for a unique and remarkable gift for backpackers.
If he travels often and likes to look good while doing so, consider getting him a personalized toiletry bag for all his manly needs.
8) Personalized Keychain
Whether he's a car fanatic or simply loves his lanyard, a personalized keychain will keep a piece of you with him no matter where he goes.
You can add your anniversary date, a love note, either of your names, or a small symbol to make it unique to you.
9) Custom Fleece Robe
Get matching fuzzy robes with your names on it and cuddle all night knowing you'll be warmer than ever!
Robes are always good to have to kick it at home or relax outside.
10) Engraved Pocket Knife
For all of you with a survival guy boyfriend, you need to get him this gift for Valentine's Day!
A pocket knife with an engraved message would make him go nuts knowing that you're aware of his interests and how to make his hobbies more personal.
11) Open When Letters
"Open When" letters are one of the most thoughtful long distance Valentine's Day gifts for your college boyfriend.
Essentially you're making him hand written letters that he can open in certain situations.
Example: Open when you miss me, open when you're sad, etc.
You can design the outsides of the envelopes, tell him to add the date that he read each note, include little gifts inside. Get creative and make up tons of different "open when" scenarios!
12) Reasons Why I love You Notebook
If you're feeling extra special before Valentine's Day and want to spoil him with love, consider making him a "reasons why I love you" notebook.
You essentially add a different reason why you love him on every page and explain why in detail for each reason. You can do this in a notebook, deck of cards, popsicle sticks, or whatever else you can think of.
Hopefully these 25 Valentine's Day gifts for your college boyfriend gave you an idea about how to spoil him this year!
If you have any comments, questions, or suggestions leave them down below. Thanks for reading!