Have a concert coming up and need good makeup ideas? Here are the 50 best concert makeup looks in 2023 to get inspiration!
Some of the makeup ideas require just makeup, while other include add-ons like glitter, rhinestones, and matching outfits to go with the look.
Either way, you'll be sure to find your favorite concert makeup idea in this list!
Here are a few basic makeup necessities to nail your concert look:
Let's dive in!
How Should I Do My Makeup For A Concert?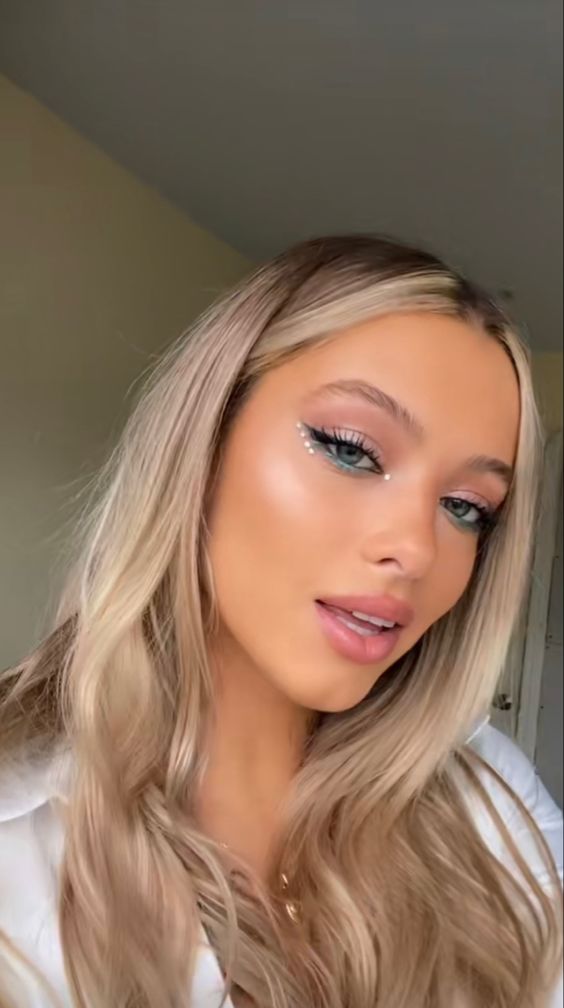 Wear sweatproof makeup to a concert in order to avoid your makeup getting messed up after a few minutes of fun.
Use a lightweight, matte foundation and work the rest of your look on top of that.
If you use liquid foundation (not advised), be sure to set it in with a powder so it doesn't get ruined.
Aside from that, how you design your concert makeup look is completely up to you!
Best Concert Makeup Looks
Here are the 50 cutest and trendiest concert makeup ideas that are guaranteed to be IG worthy at any event!
1) Rhinestone Outline Makeup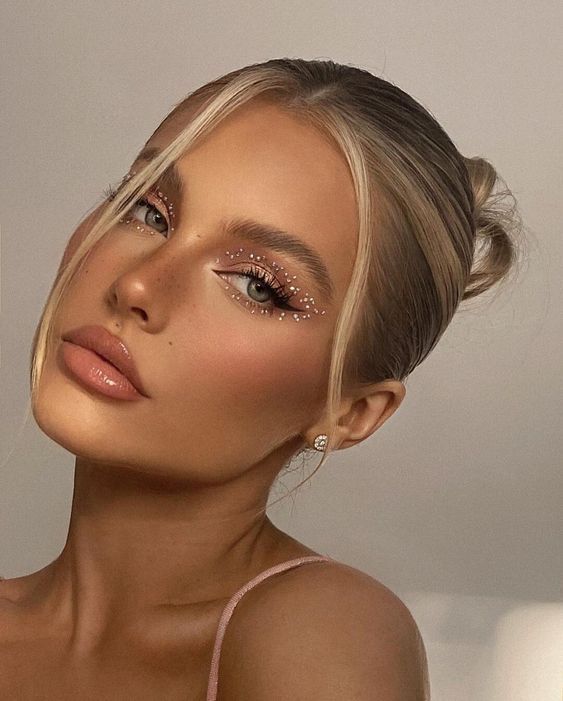 One of our favorite 2023 concert makeup looks has to be the gorgeous rhinestone eye shadow outline trend. It's fun, gorgeous, and stunning.
2) Dramatic Red Liner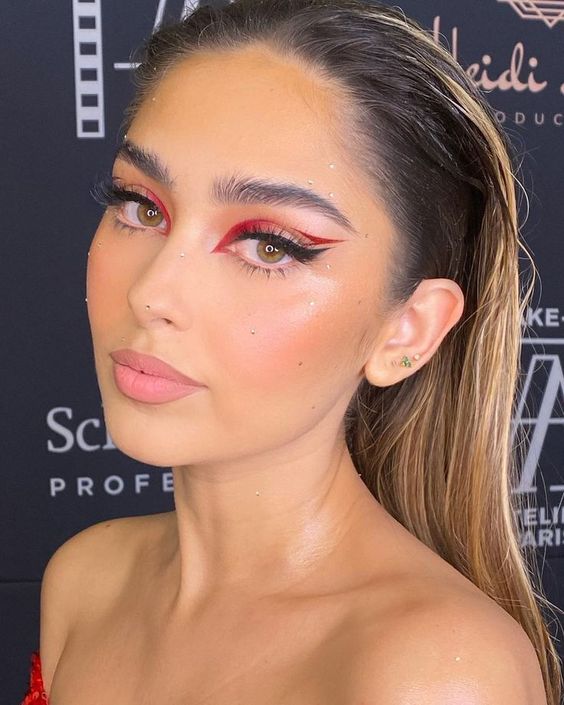 When going to a concert, you have to try a dramatic red eyeliner, especially if you're planning on rocking a red outfit at a rock concert.
3) Rhinestone Eyeliner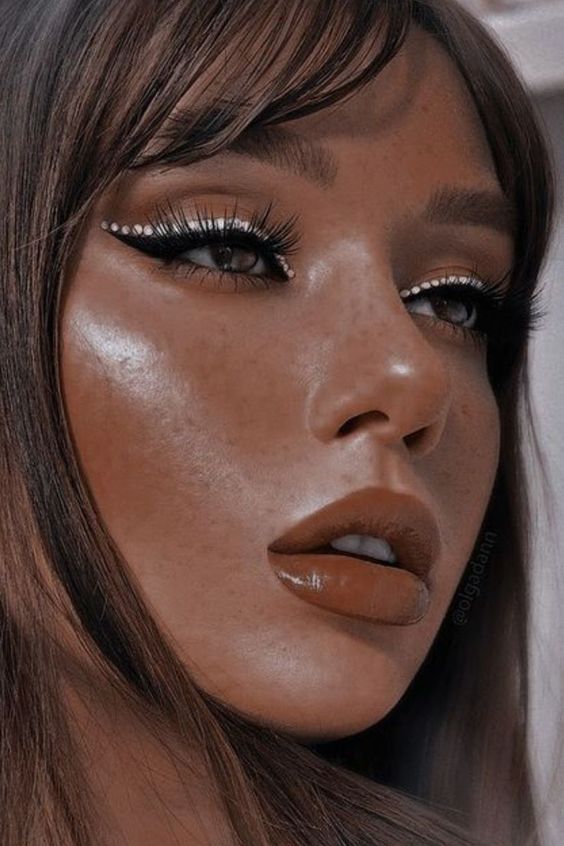 Don't just use eyeliner to frame your eyes, double up with rhinestones. This makes for a killer look for your next concert makeup.
4) Euphoria Eyeshadow Idea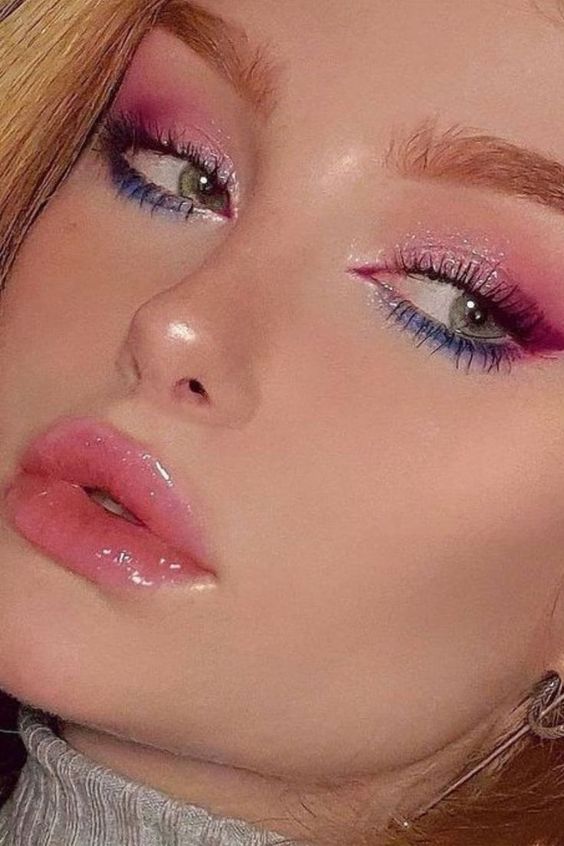 Get the Euphoria makeup look with a blue and pink eyeshadow palette that will have you looking trendy in seconds.
5) Lime Green Queen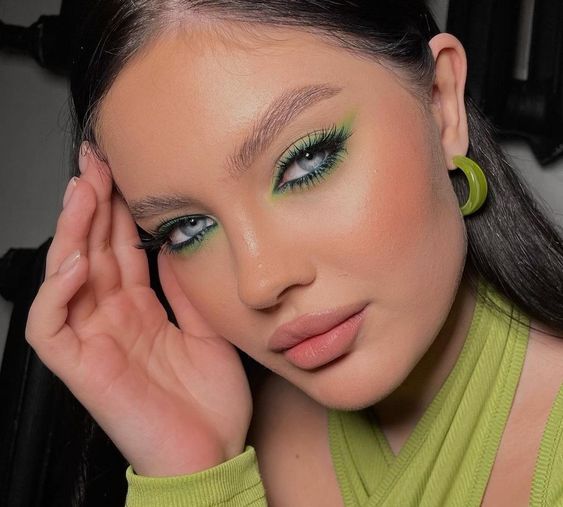 It's the season of green and what better way to do your makeup for a concert than with a pop of color lime green eyeliner.
6) Barbie Pink Eyeshadow
Stop wondering how to do your makeup for a concert and channel your inner Barbie girl with a Barbie pink eyeshadow that absolutely slays.
7) Duo Eyeshadow Look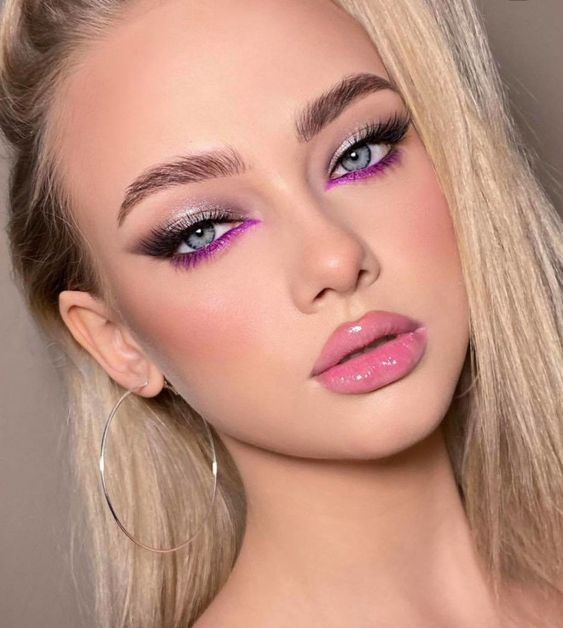 Don't settle for one dramatic eyeshadow color, go for two and use one to create a stunning lower lid liner that will make your eyes shine.
8) White Eyeliner Makeup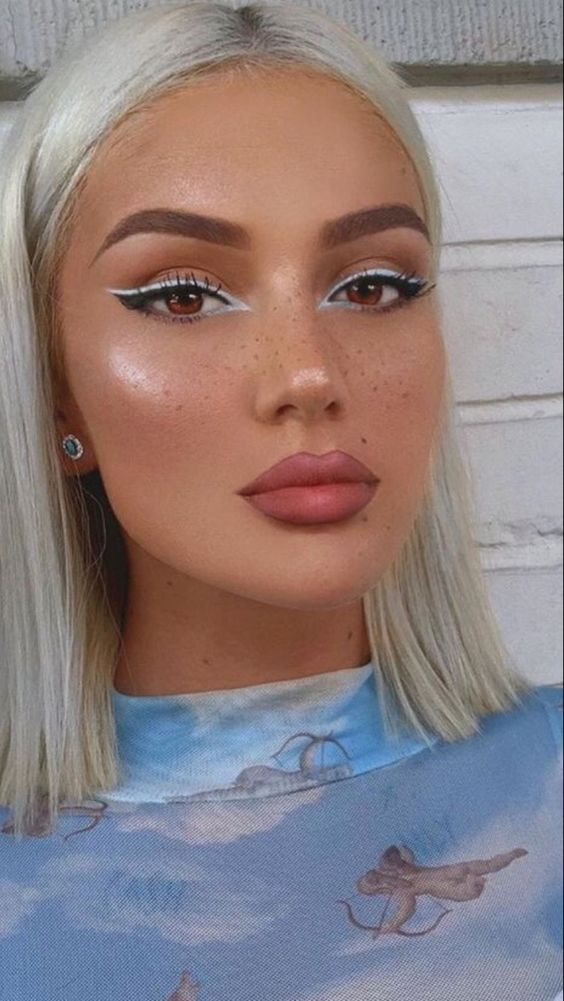 Channel your favorite country singer when you rock a fun and flirty white eyeliner that perfectly matches your highlighter.
9) Split Eyeliner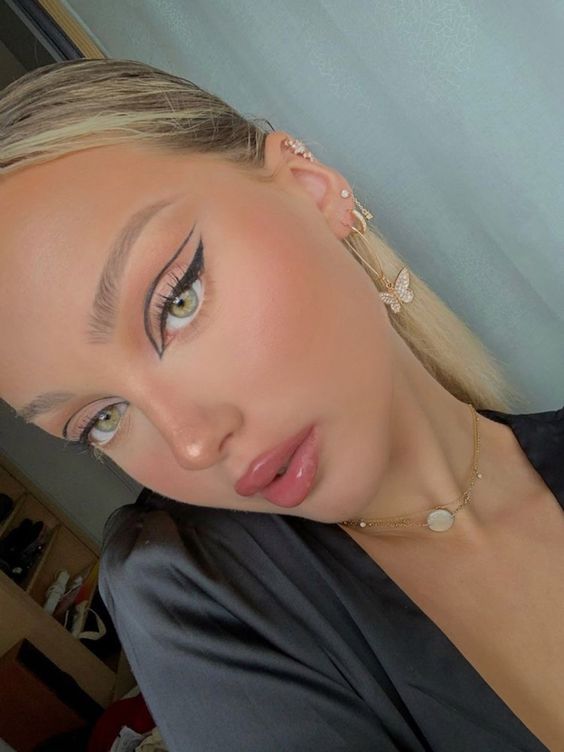 Want the best trendy concert makeup? Try the split eyeliner trend for a fun and dramatic look.
10) Bold Red Lips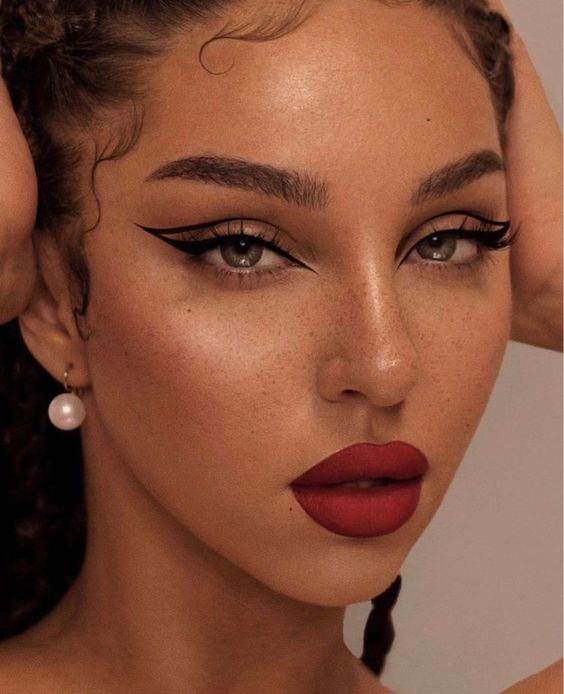 Nothing says queen of makeup like a bold red lip paired with a black winged liner. This is perfect for any rock concert makeup look.
11) Blue Eyeliner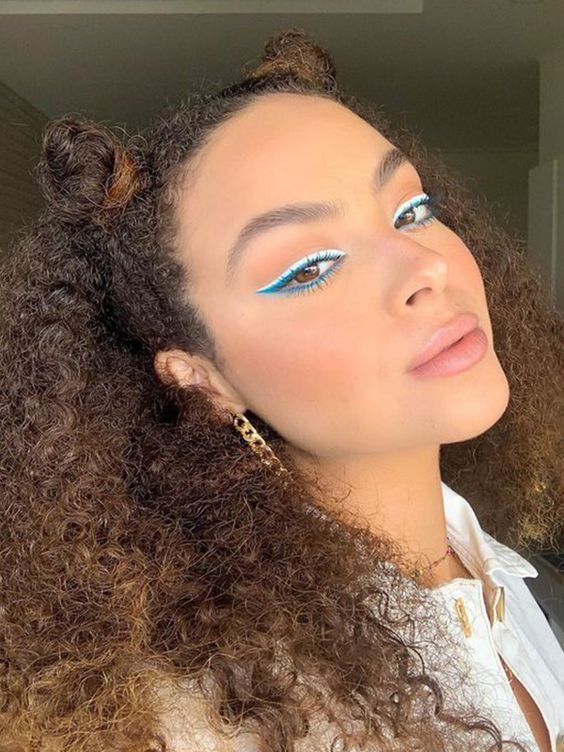 We can't get enough of the blue eyeliner trend, especially for girls and women with brunette hair and eyes.
12) Electric Rock Concert Blue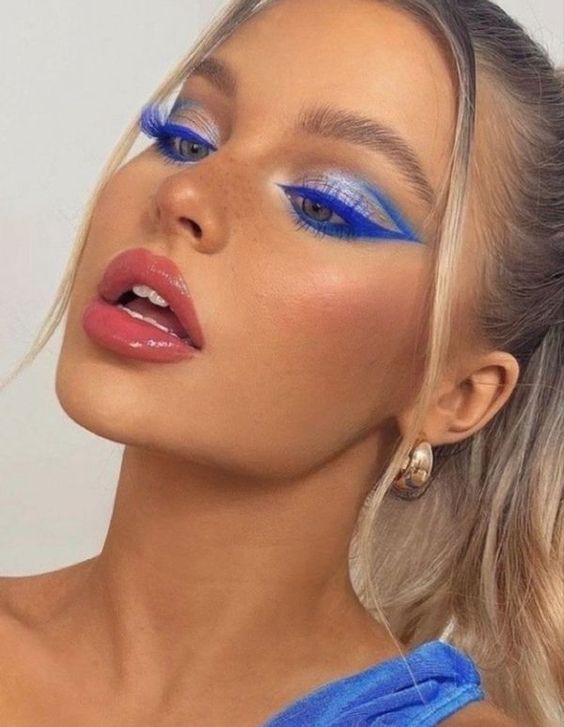 Feel electric at your next rock concert with the metallic blue trendy concert makeup look.
13) "No Makeup" Makeup Look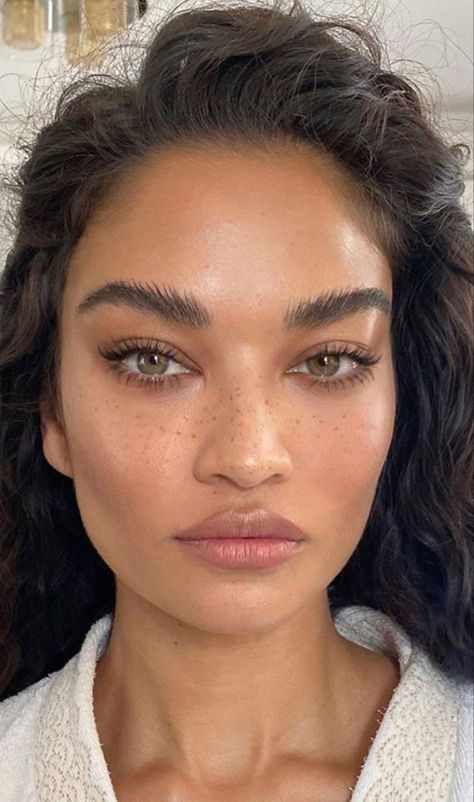 The no makeup makeup look is a classic sweat proof makeup trend that is perfect for girls and women to any concert.
14) Laminated Brows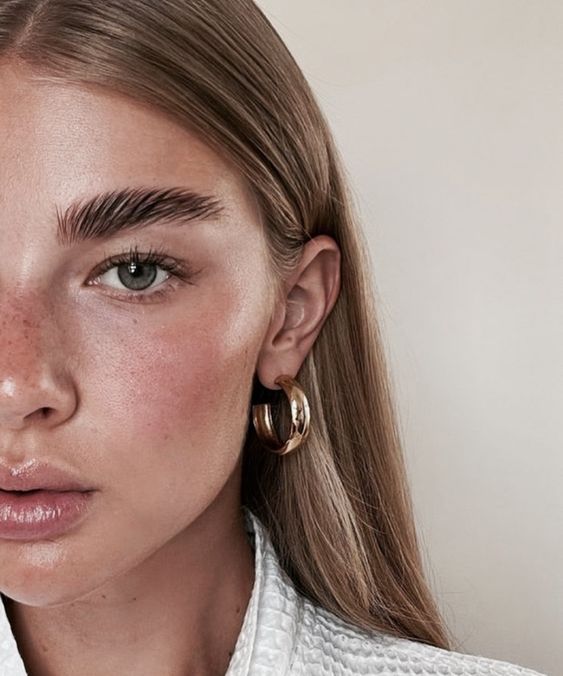 If you struggle with tons of eyebrow hair, try the laminated eyebrow trend for a look you'll want to wear all year round.
15) Hot Pink Lips
What's better than a bold red lip? A bold hot pink lip that will leave you, and everyone who sees you, in awe.
16) Golden Bronzer Makeup Look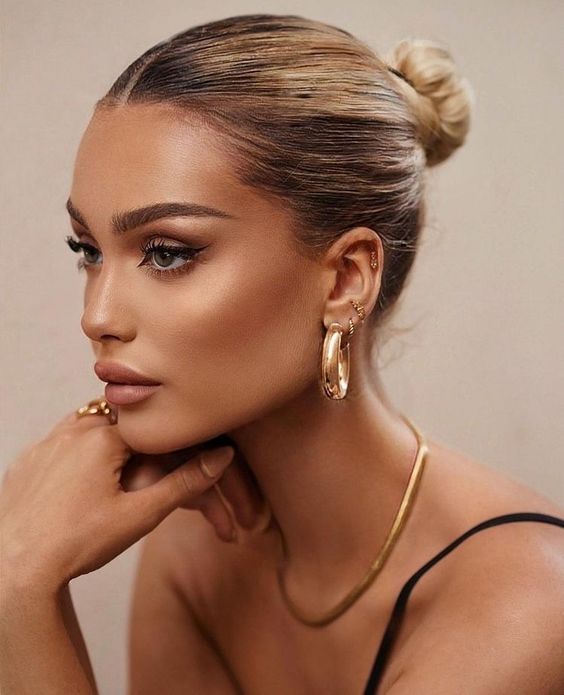 You can never wear enough golden bronzer, especially for a night out to the concert you've been waiting months for.
17) Long False Lashes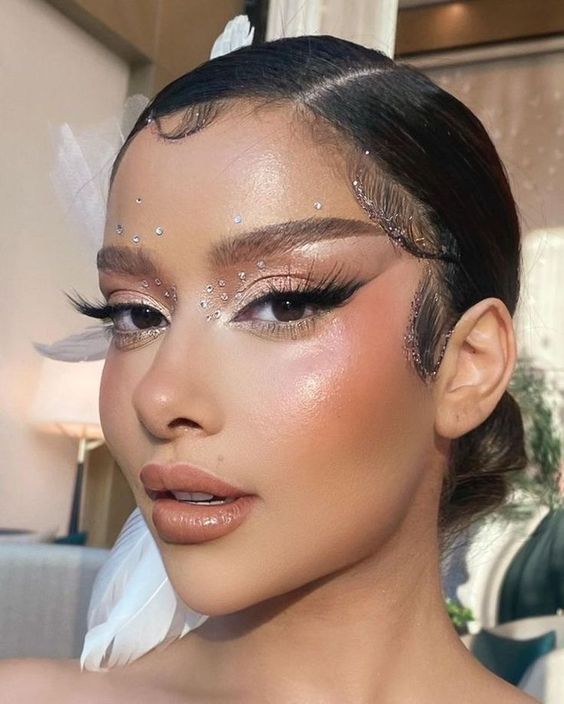 Have fun with your concert makeup look and pull out the dramatic and super long false eyelashes that you've been waiting to use.
18) Silver Eyeshadow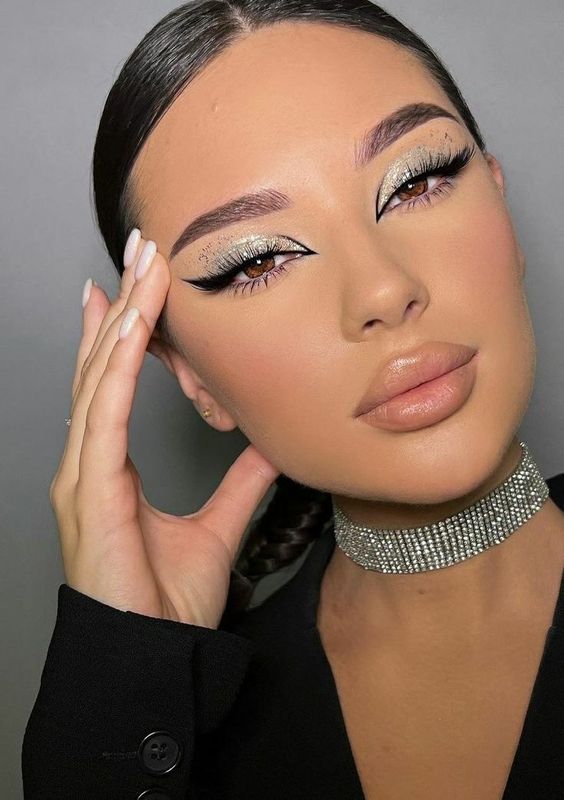 If you're planning on packing on the silver jewelry to that country concert, try complimenting it with a silver eyeshadow.
19) Butterfly Makeup Queen
Go all out with your concert makeup look with butterfly eyeshadow you'll love taking selfies in.
20) Flower Power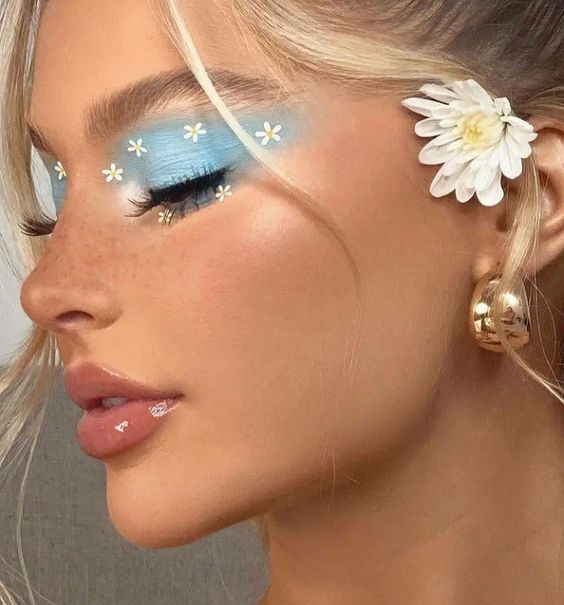 Bring the flower power to your concert makeup look with an eyeshadow pattern that is tricky to do, but will look so good when you're done.
21) Rock Concert Ombre Flames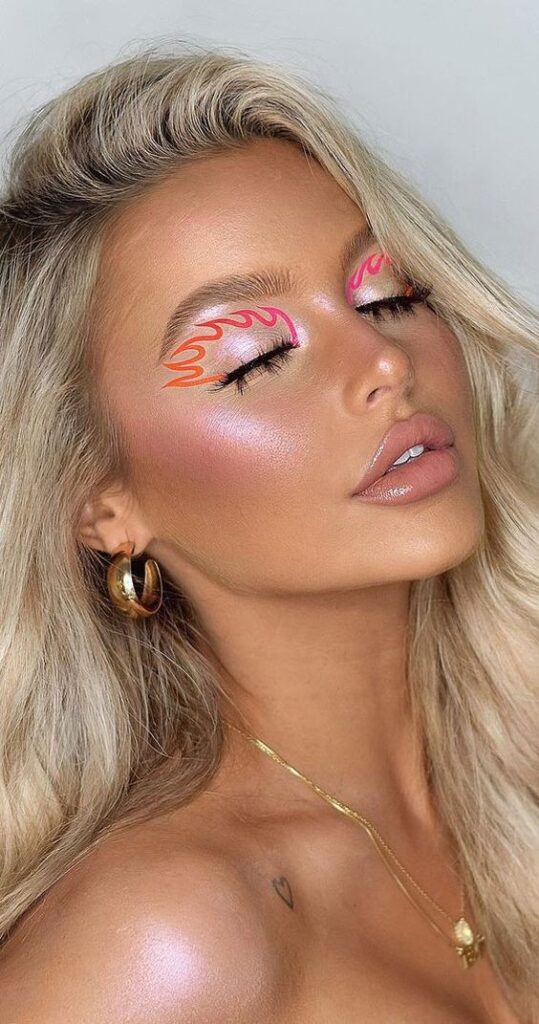 The ombre flame makeup look has to be one of the absolute best ways any girl can do her makeup for a rock concert.
22) Welcome to the Jungle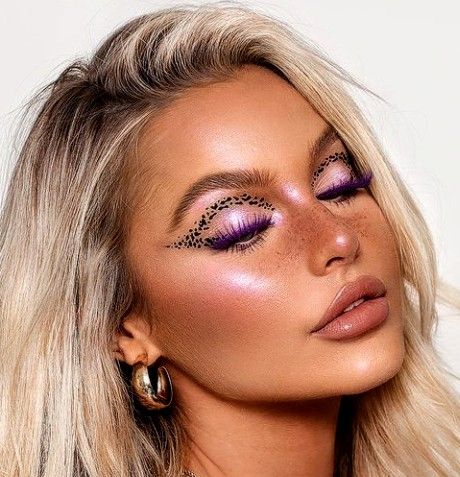 Welcome to the jungle with this animal inspired eyeshadow that will have you rocking out at your favorite concert.
23) Easy Sun Kissed Blush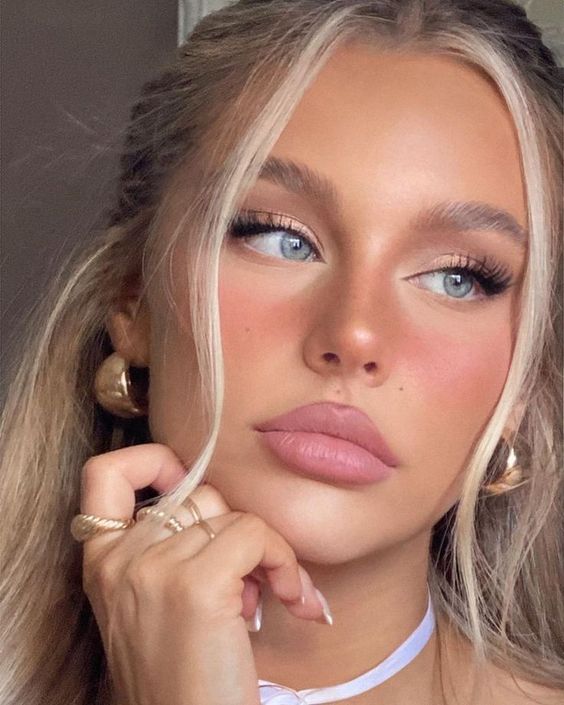 We can't think of a better concert makeup idea than the easy to do sun kissed blush trend.
24) Alex Demie Look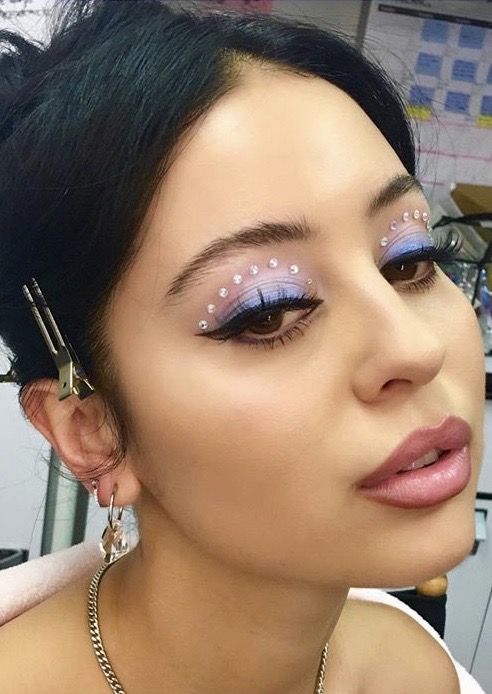 She's your favorite Euphoria star for a reason: she inspires you to do the trendiest concert makeup looks.
25) Dua Lipa Lavender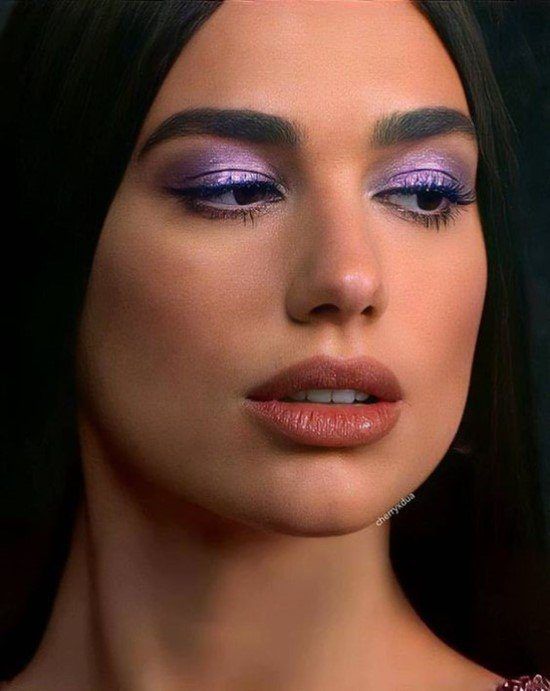 If Dua Lipa is rocking the lavender eyeshadow at her own concerts, then you know it's a makeup look you want to follow.
26) Blue & Purple Makeup Idea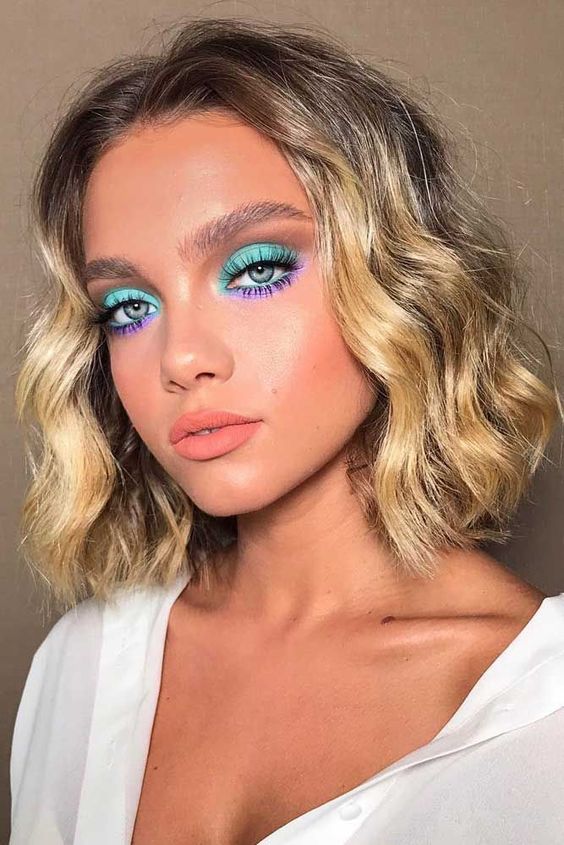 If you want to know how to do your makeup for a concert in a unique way, try the blue and purple eyeshadow combination.
27) Orange & Purple Makeup Idea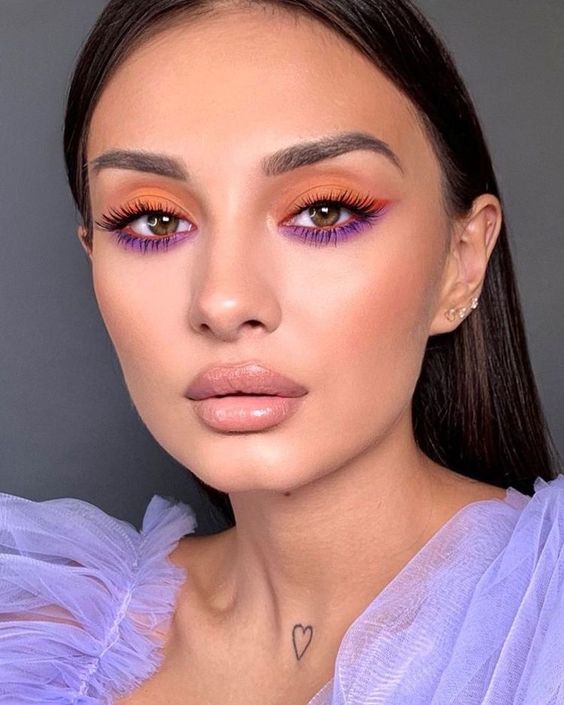 We're obsessed with how the orange eyeshadow and purple eyeliner combination reminds us of a perfect summer sunset.
28) Neon Yellow Makeup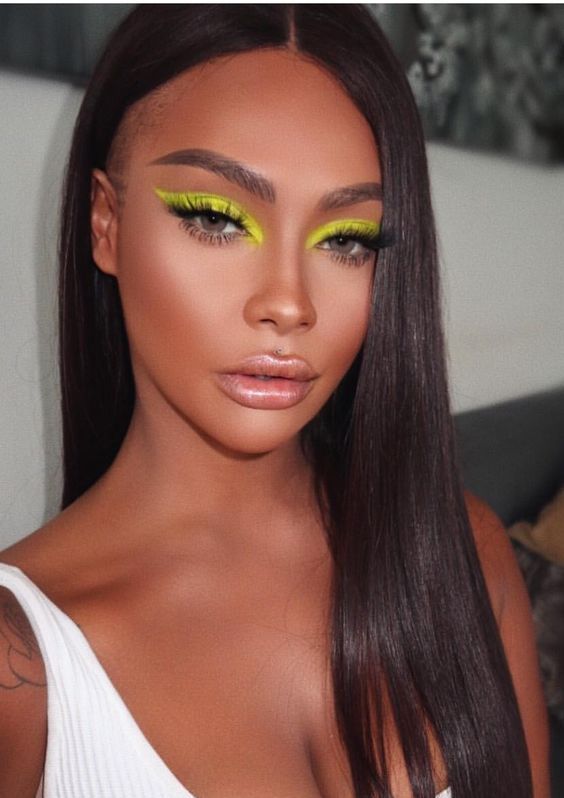 Get a fun 80's throwback look with a bold neon yellow eyeshadow that will wow the crowd.
29) Dash of Pink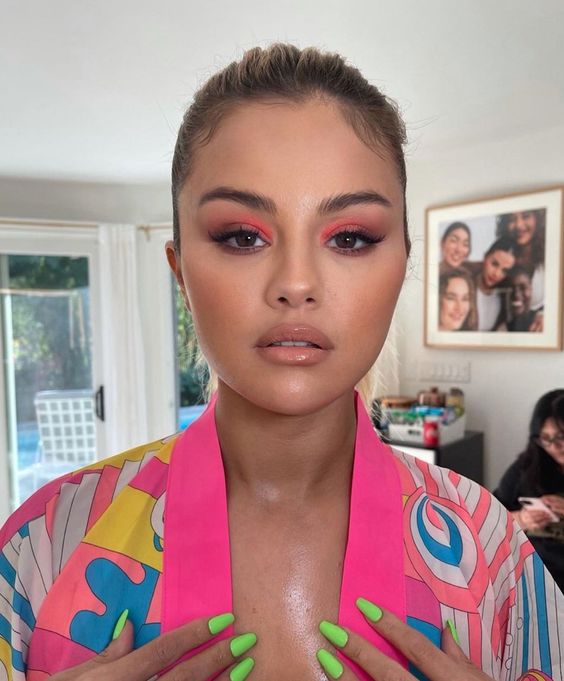 If you want a pop of color in your concert makeup look but don't want to go all out, try adding a dash of pink just like Selena Gomez.
30) Inner Eye Shadow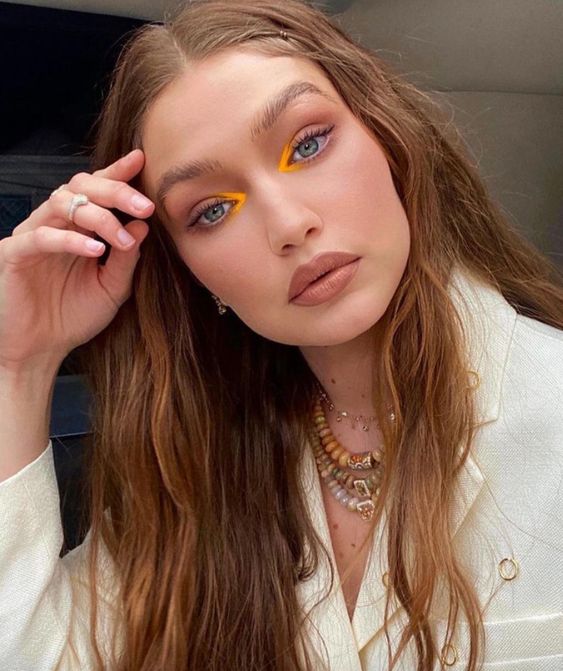 We can't get enough of how perfect Gigi Hadid's orange inner eye shadow trend is for a summer country music concert.
31) Teal Upper Eyeliner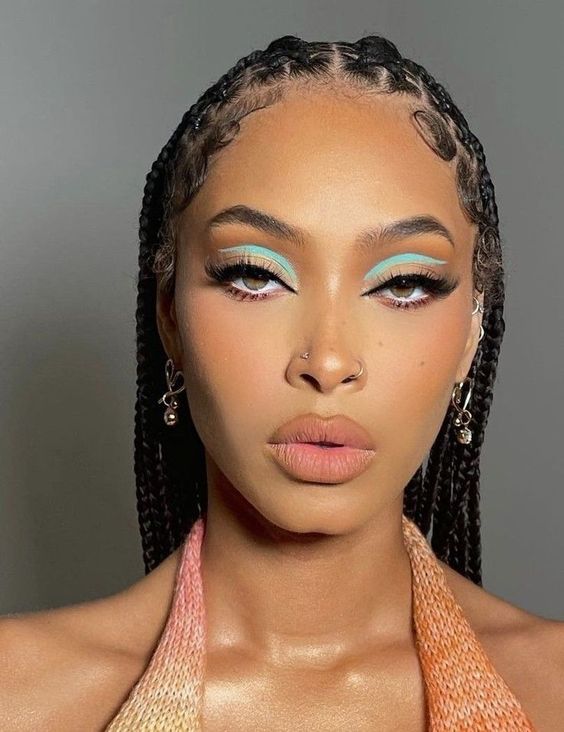 Get a dramatic, fun, and unique look with this easy to achieve teal upper eyeliner trend.
32) Lavender Colored Lashes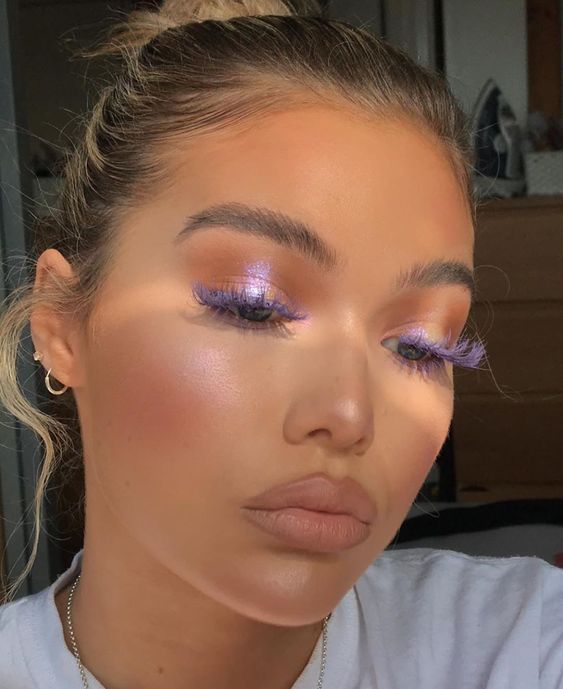 Put aside the boring black mascara and grab a lavender one for an easy concert makeup look for girls.
33) Rocking Red Glitter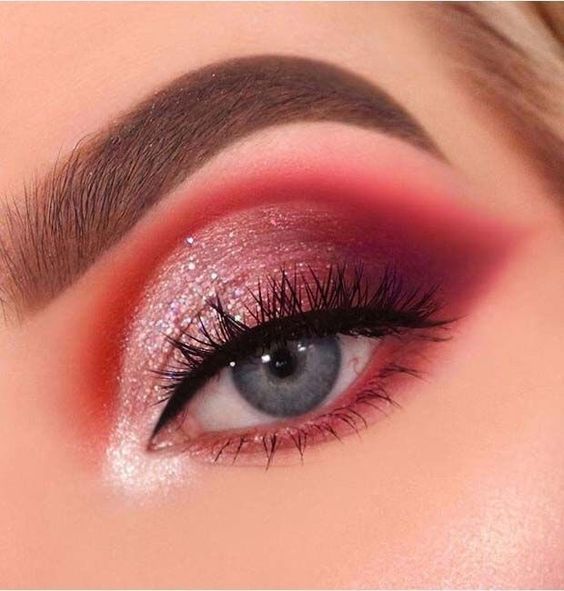 Nothing quite says rock concert makeup look in 2023 more than a bold red glitter eyeshadow.
34) The Shego Look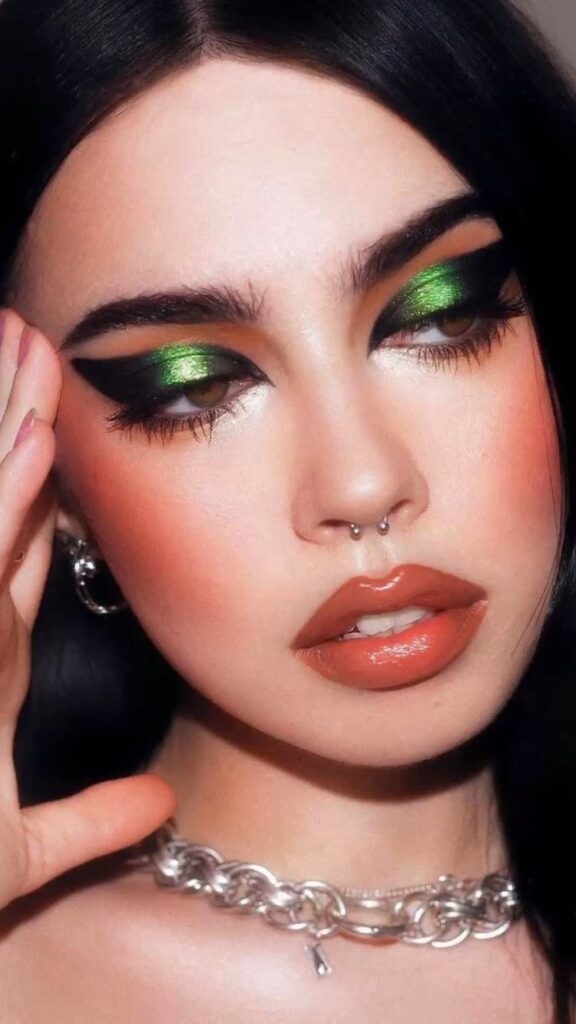 When Jack Harlow said she looks like Shego, he meant with this makeup look that you have to try at your next concert, specifically his!
35) Matte Eyeshadow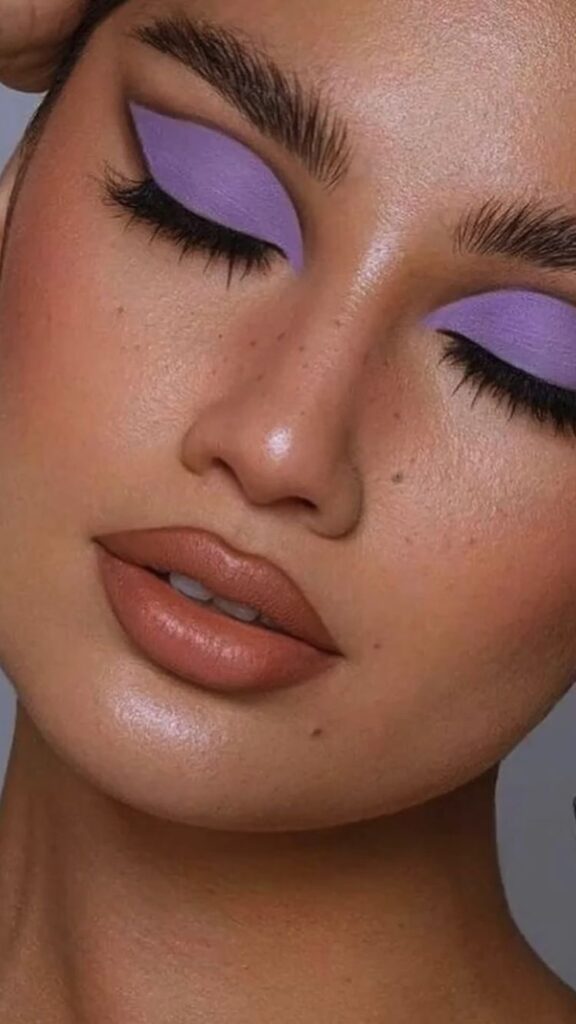 Matte eyeliner has a way of looking so good and yet it's so easy to do!
36) Watermelon Colors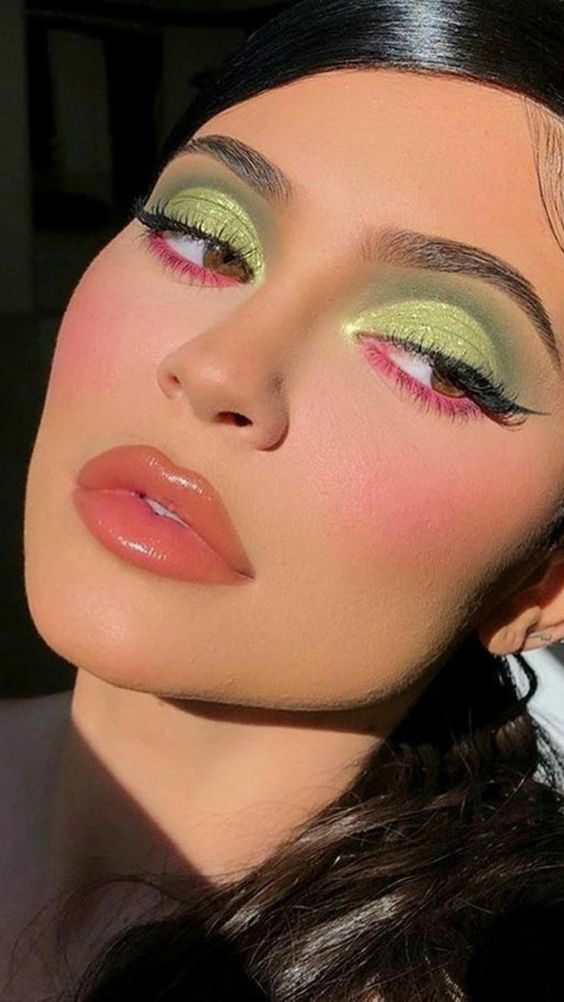 If you're obsessed with Kylie Jenner, then you have to try this watermelon colored makeup idea.
37) Pink Flamingo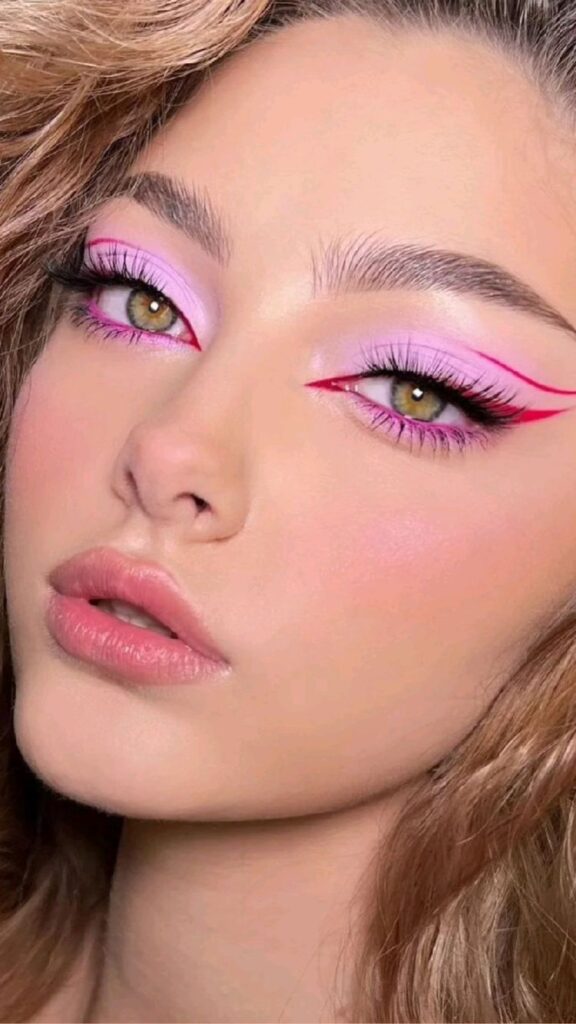 We loved flamingos before but now we're seriously obsessed with this bird inspired concert makeup idea.
38) Winged Eyeshadow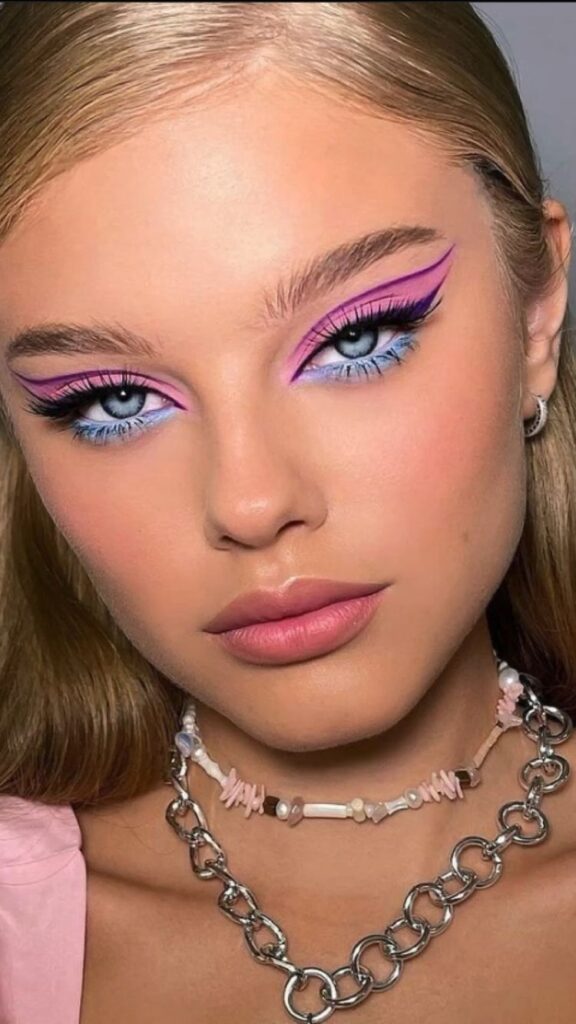 You've heard of winged eyeliner, but have you tried this jaw-dropping winged eyeshadow trend?
39) Cat Eyeliner Makeup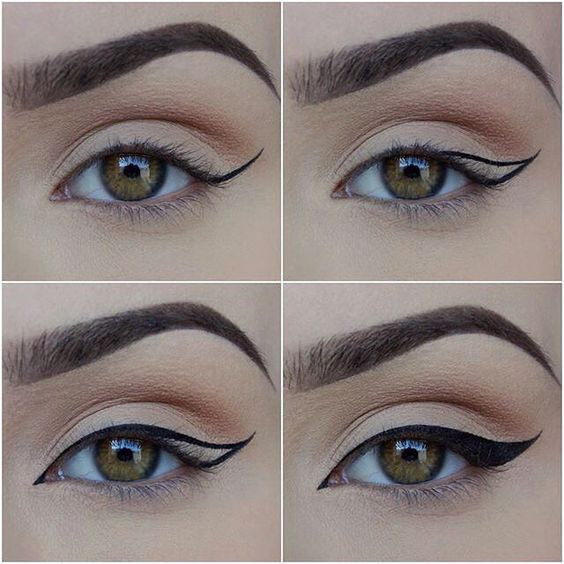 This step by step graphic is a great way to try out the cat eyeliner trend for someone wondering how to do makeup for a concert.
40) Winged Eyeliner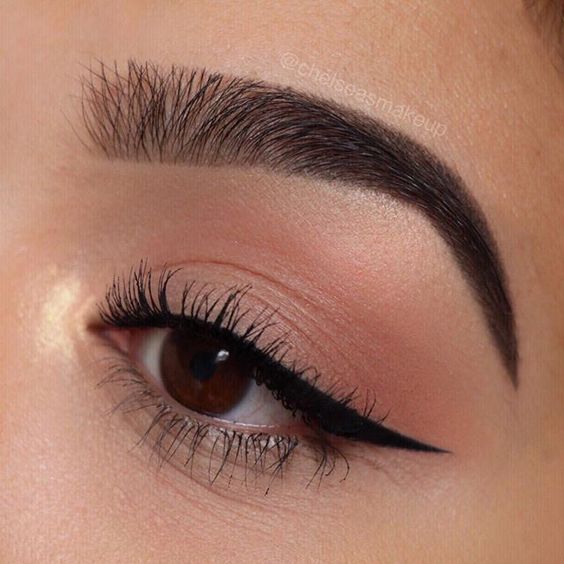 A waterproof winged eyeliner is a great way to easily do your concert makeup and have it be sweat proof all night long.
41) Doe Eyes Makeup Trend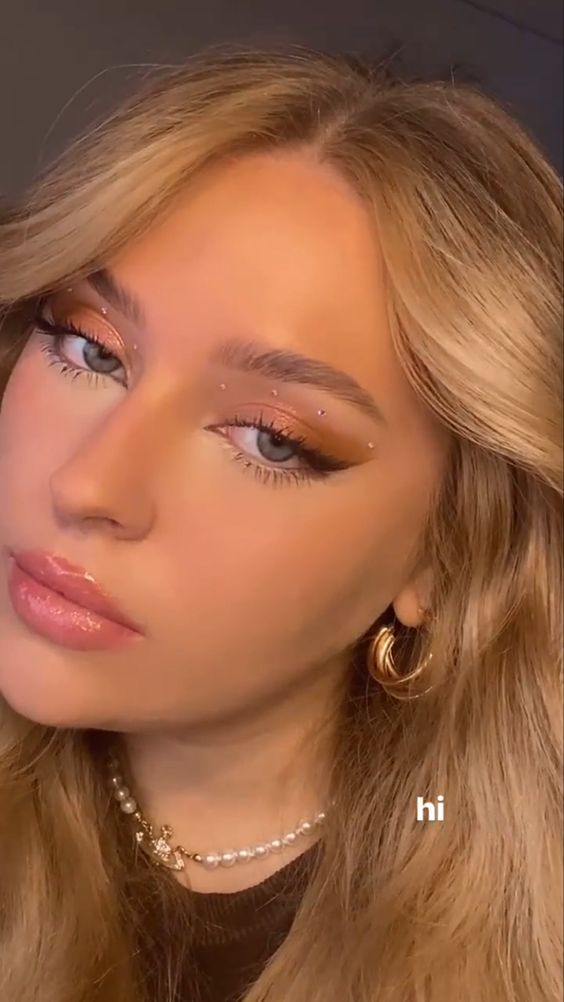 We're loving how the 2023 doe eye trend is the perfect balance of sweet and soft for a makeup look you can rock any day.
42) Shades of Brown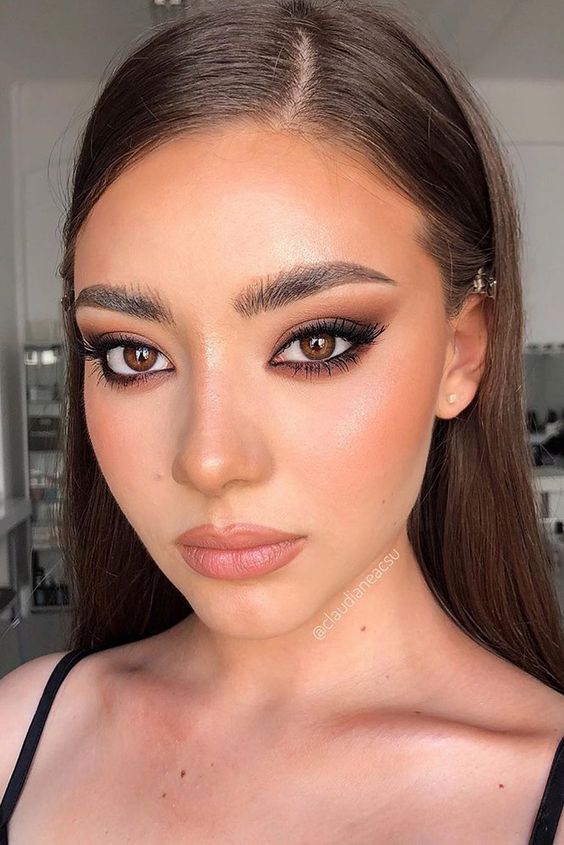 An easy and classic go-to look for any concert is a smokey eye using different shades of brown.
43) Dramatic Lashes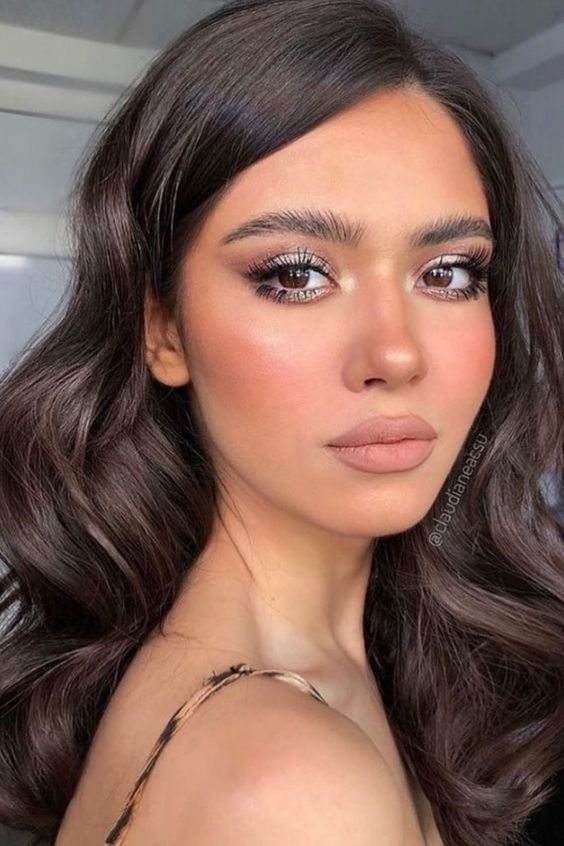 Make your eyelashes the center of the show with a concert makeup look that specifically highlights both your top and bottom lashes.
44) Gold Eyeshadow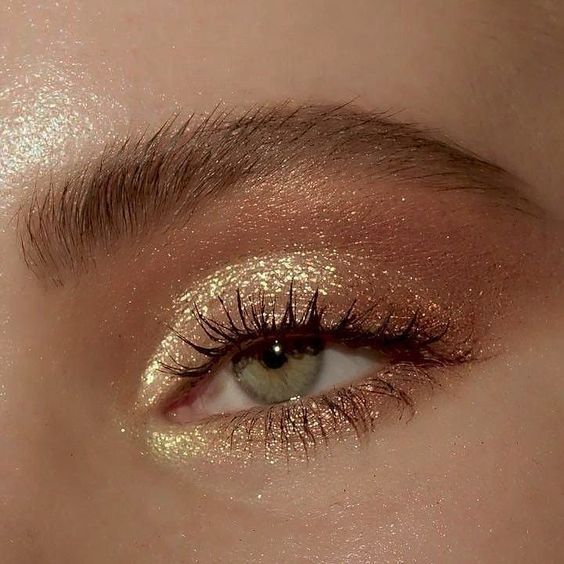 70's inspired gold eyeshadow is a staple for every girl to rock to at least one concert in their lives.
45) Sharp Eyeliner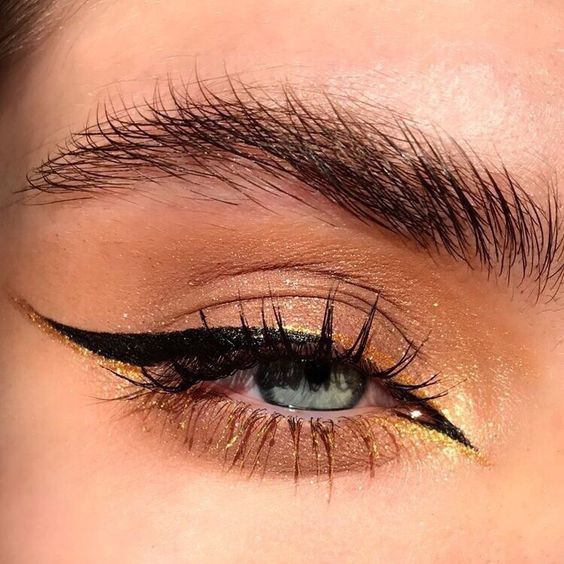 The 2023 sharp eyeliner trend is hard to achieve, but if you can do it right, you'll be the star of the concert.
46) Lisa Frank Lover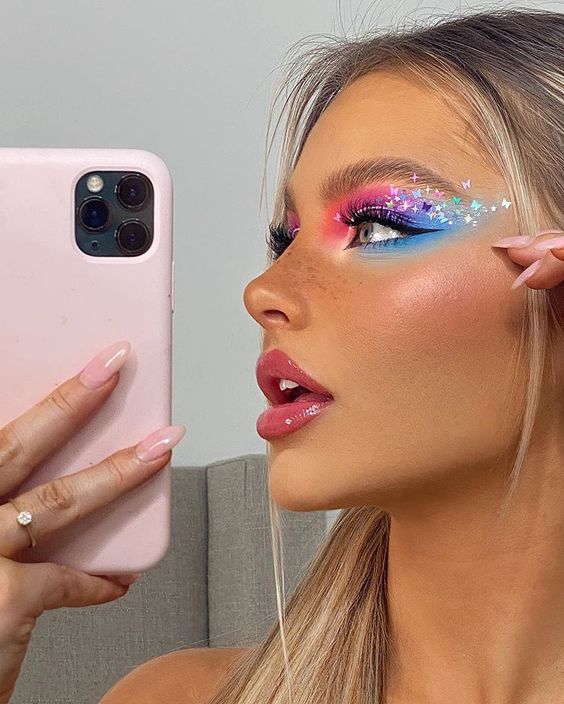 We're hopping on the Lisa Frank trend in 2023 with this colorful butterfly inspired eyeshadow we've already saved to our concert mood board.
47) White Wonderland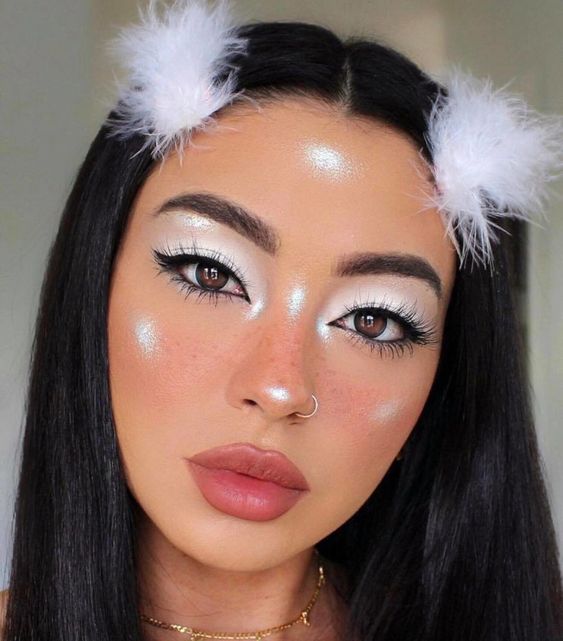 Have fun with your white eyeshadow and highlighter in this winter white wonderland concert makeup look.
48) Glow in the Dark Makeup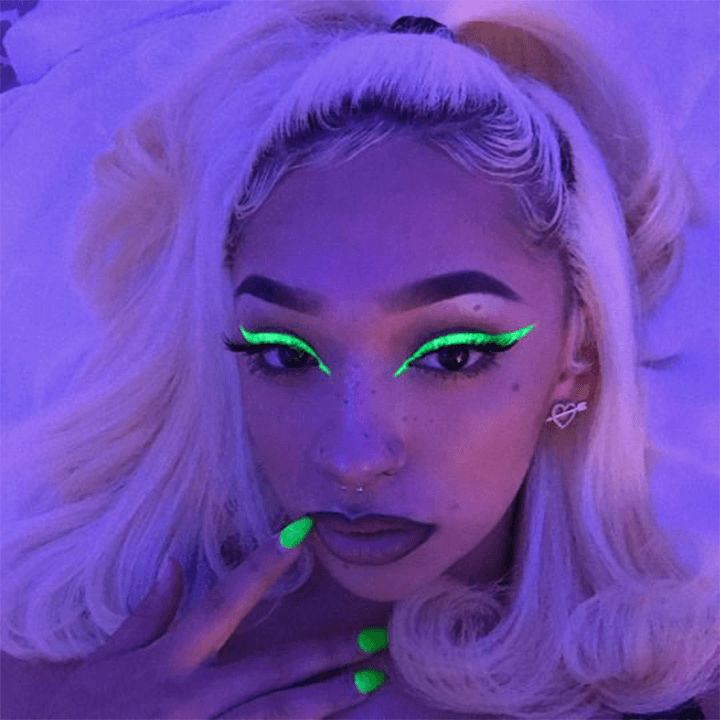 If you're going to an indoor concert with a ton of blacklights, you have to try a glow in the dark makeup look!
49) Blue & Yellow Makeup Look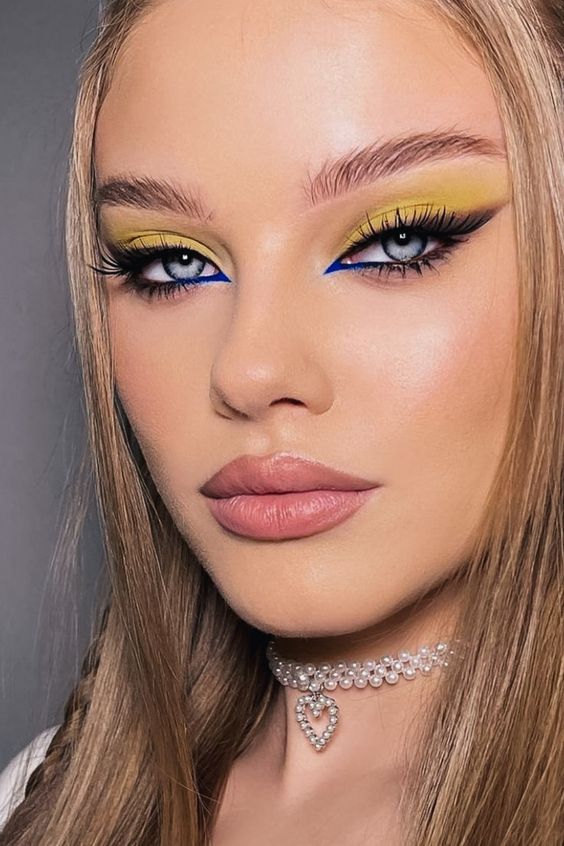 Add an electrifying vibe to your makeup with some EDM concert makeup inspiration.
50) Bad Bunny Concert Look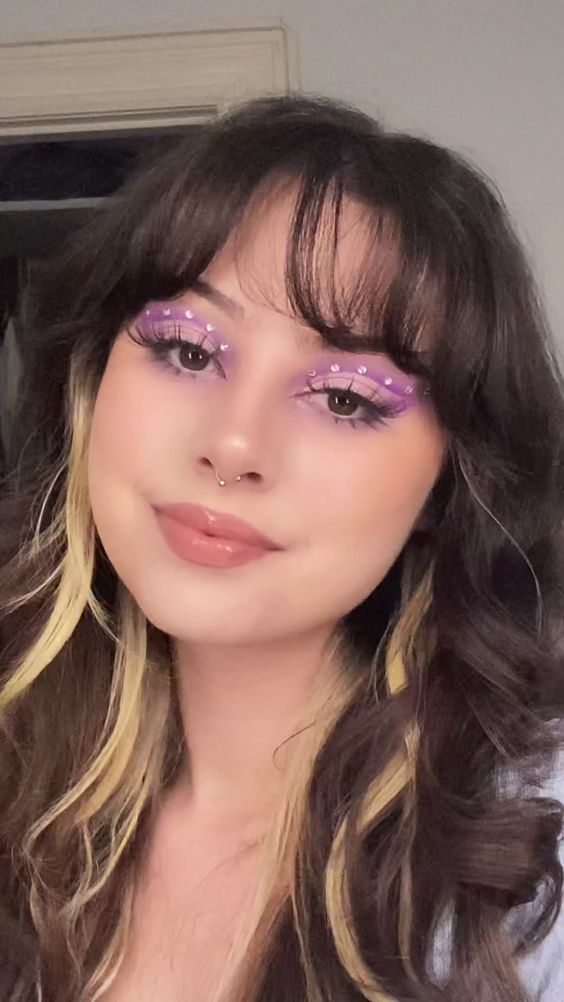 Copy this amazing Bad Bunny concert makeup idea that tons of girls are rocking this year by adding rhinestones over their eyelids!
Final Thoughts
Hopefully you've found your favorite idea out of these concert makeup looks!
Which one are you gonna rock at your next event?
Stay safe and have fun!
If you have any comments, questions, or suggestions leave them down below. Thanks for reading!