We're all tired of the same sandwich, cereal, and bagel that we eat everyday for a quick meal. There are a lot of quick meals that can be made with everyday foods around the kitchen. Here are 12 Quick Snacks to Make at Home: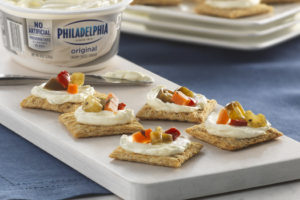 Crackers w/Cream Cheese and Peanut Butter
If you haven't tried the combination of cream cheese and peanut butter, you could be missing out on something life changing. This is one of the most underrated snacks of all time!
Just grab your favorite crackers and a small bowl with half peanut butter and half cream cheese. Mix and match and enjoy!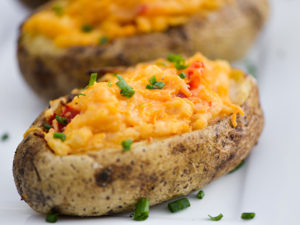 Baked Potato w/Cheese
Everyone has potatoes around. They are super easy to prepare. Just warm it up in the microwave and add some cheese or any other toppings you like for a fast and filling meal.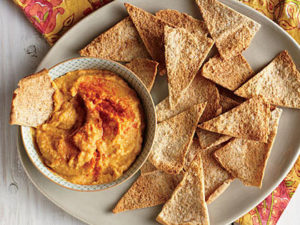 Pita Chips w/Hummus
Warm up some pita bread or crack open a bag of pita chips and dip in one of the healthiest dips out there; hummus!
Cheese Quesadillas
Grab two tortillas and put some cheese in the middle. This couldn't be any simpler. If you want to step it up a bit, add some type of beans, avocado, or even left over chicken for a more satisfying taste.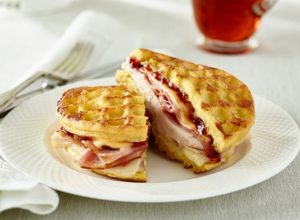 Waffle Sandwich
Hate having the same sandwich with the same bread over and over again? Instead try replacing your bread with waffles. You'll be surprised how many more options of sandwiches there are now.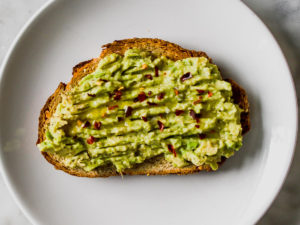 Avocado Toast
Want something to hold you for a while? Try avocado toast using wheat bread. This is not only incredibly delicious, but rather filling as well.
Add some extra flavor by adding some lemon juice on top, salt, and pepper.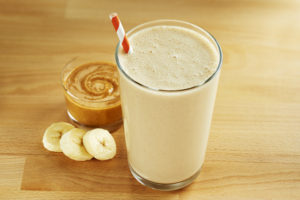 Smoothie
Sometimes you don't always feel like food. Have a refreshing smoothie instead.
My favorite smoothie:
10 ounces of Milk
1 Banana
One Large Scoop of Peanut Butter (About 3 tbsp.)
Super tasty and a lot of protein to hold you for a while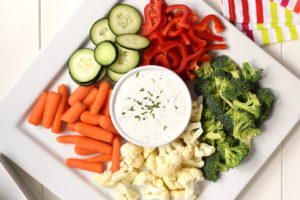 Vegetables and Dip
Grab your favorite vegetable and your favorite dip for a quick healthy snack.
Ex: Cucumbers and Ranch, Carrots and Hummus, Celery and Peanut Butter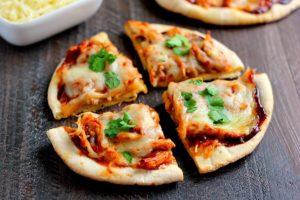 Pita Pizza
One of the best snacks of all time! Cut around the edge of a pita bread so you have two full circles. Put any tomato based sauce on both pieces.
Add cheese and any other topping and throw in the oven or microwave until the cheese is melted. You'll thank me later.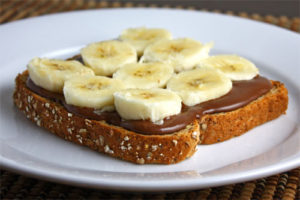 Nutella Banana Sandwich
Best snack to relieve that sweet tooth. If you don't like Nutella and bananas, try Nutella and strawberries or any other fruits you think would work. This sandwich will leave you with a very satisfied feeling.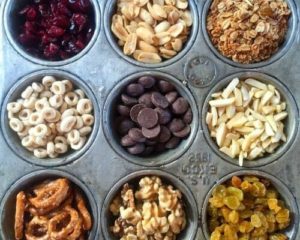 Trail Mix
Before you say you don't like trail mix, remember that it is just a mixture of multiple bite sized snacks. Add your favorite things in one bowl and boom, easy snack.
For example, if you don't want to eat nuts and raisins in a trail mix, add Cheezits, pretzels, and graham cracker pieces instead.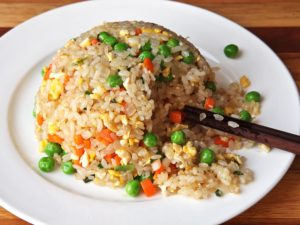 Fried Rice
This is easier than you think to make. Fry up two eggs really quickly and when they're almost done, add some left over rice.
Mix together and add soy sauce while everything is still in the pan. Transfer over to a bowl and there you go. Fried rice done in 5 minutes.
These are so fun to write, so if you want more like these, let me know down in the comments below.
What's your favorite quick snack to make at home? Let us know so we can learn together!