Are you looking for cool and trendy jeans this year? Come pick from the most popular jeans for teenage guys in 2023!
Whether you're looking for affordable, high end, fashionable, or simple and cool jeans, you'll be sure to find a pair that matches your taste.
Some of the options include flex jeans, slim fit jeans, ripped jeans, skinny jeans, and a ton more choices!
Let's dive into the jeans!
Wrangler Authentics Flex Jean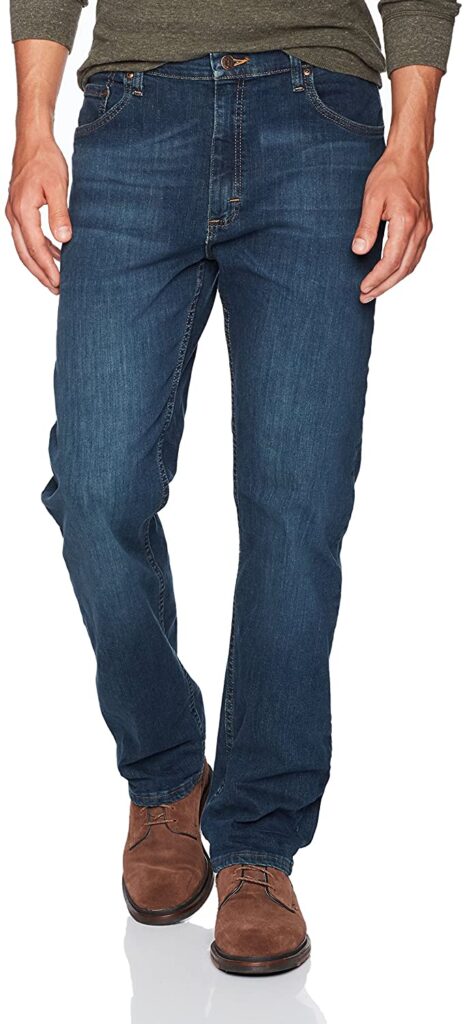 Having the right pair of jeans is key to feeling confident throughout your day, no matter what you're doing. But the right pair of jeans don't have to be uncomfortable or expensive.
The Wrangler Authentics jeans on Amazon are not only super comfortable and stretchy, but they're only $32 and come in tons of different sizes and colors!
These stylish jeans are great for dressing up or just hanging around and being casual!
Levi's Men's 511 Slim Fit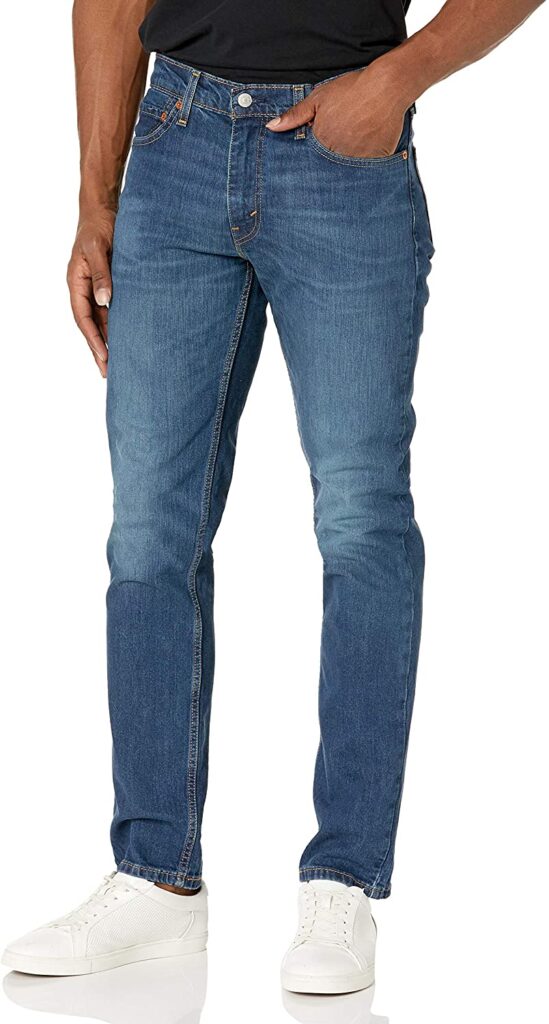 If you're looking for a stylish and trendy pair of jeans that will last you forever and has a great slim fit, then these Levi's 511s are the pair for you!
The 511s are easily the most popular jeans for teenage guys because they're high quality, affordable, and fit perfectly on most guys.
Not only are these jeans perfectly tailored for your body, but they're less than $50 which makes them one of the best deals you can get on jeans!
We promise you're going to want these in every color so order fast before they sell out!
Graham Jeans from Paige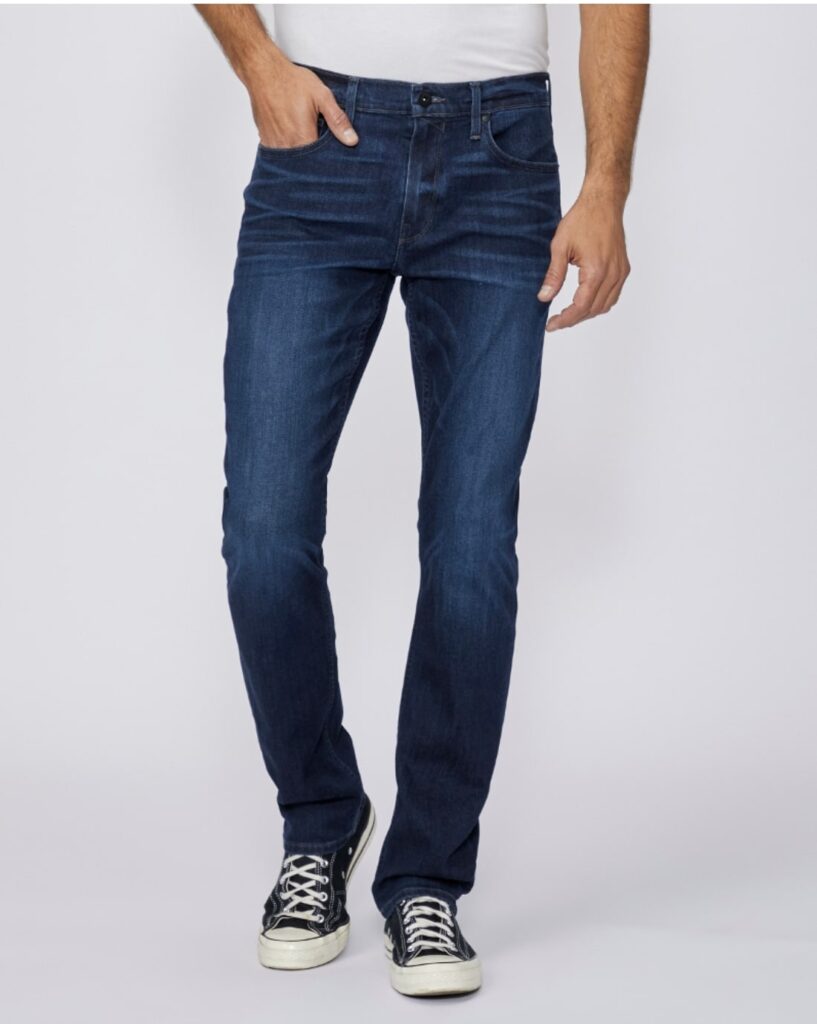 A great pair of jeans is meant to last a lifetime.
Although high end jeans might have a higher price tag, you'll definitely get all the days of wear from it you need to make it worth it.
A great pair of slim fitted mid rise jeans is the Federal – Graham pair from Paige Denim.
Not only are these super comfortable with a modern fit, but they're the perfect wash of blue denim so they're guaranteed to match anything you wear them with.
Related Post: 40 Best Outfits for Teenage Guys
Lucky Brand's 363 Vintage Straight Jean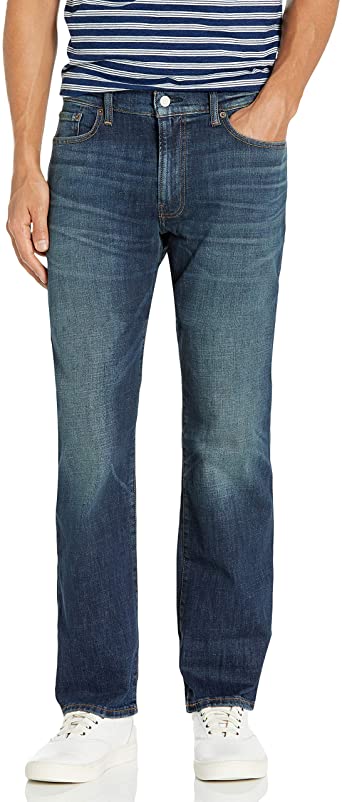 Lucky Brand is known for their incredible denim for men and women and we have been loving their 363 straight jeans for teen guys!
These stylish and trendy jeans are easy to wear with a mid-rise and classic fit that is perfect for a casual day in school or out with friends.
Pair this with a navy or white shirt for the perfect look!
Ripped Slim Jeans from Longbida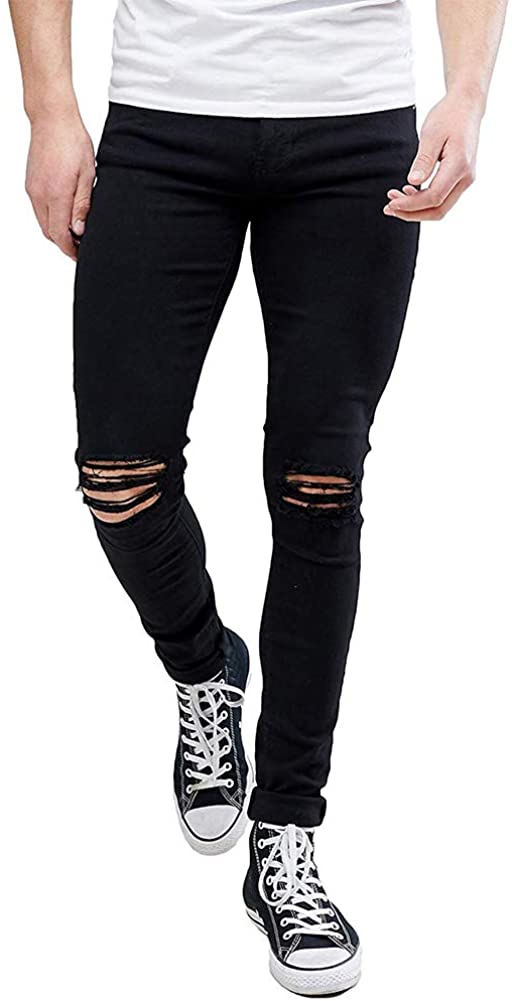 Having a classic pair of slim black jeans is key to making sure you have a complete wardrobe for any occasion.
These slim-fit ripped jeans from Longbida are a trendy, comfortable, and affordable choice for any teenage guy looking to enhance their wardrobe.
At only $32, you can't go wrong with this pair! Be sure to stock up on multiple colors too.
Dickies Carpenter Jean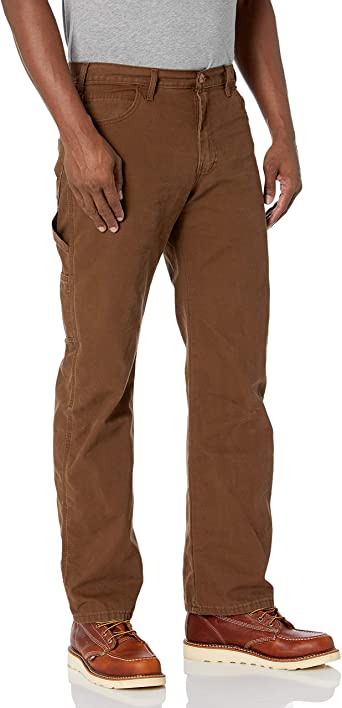 From Dickies to Carhartt, you might have noticed the trend in taking working clothes to street style clothes from some of the top fashion companies.
We have been loving this new trend and these Dickies Carpenter Jeans are some of our favorites at the moment!
Pair with a white or black t-shirt and a pair of boots or converse to take this outfit to a new level.
Related Post: Cool Fall Fashion Trends for Teenage Guys
Levi's 569 Loose Fit Jeans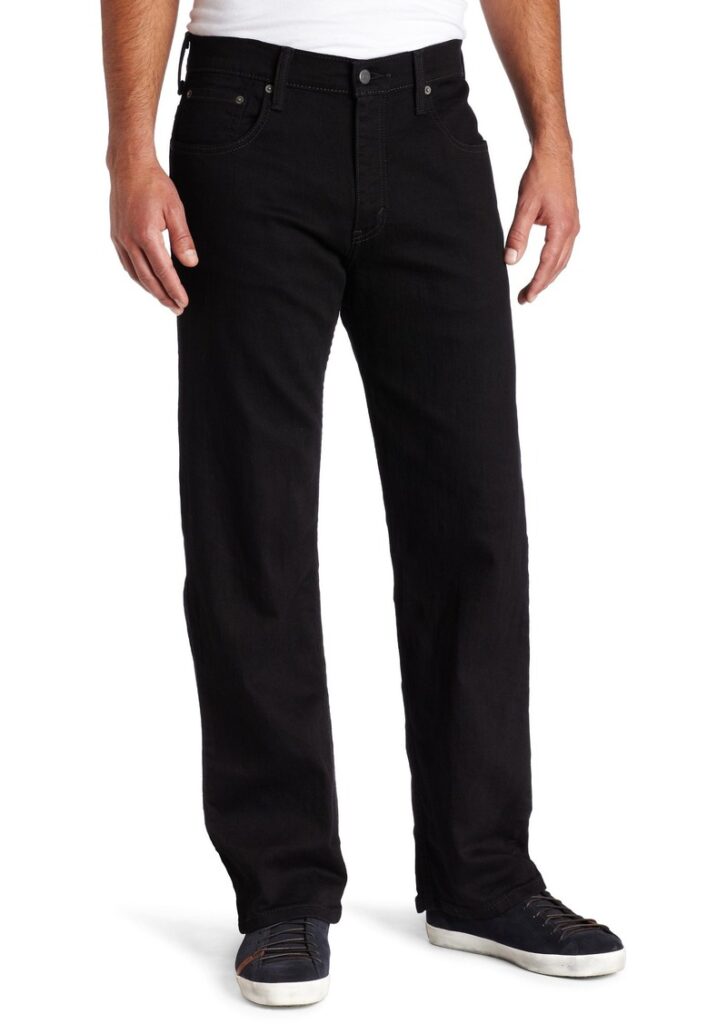 The dad jean look is one of the biggest jean trends of 2023 for men, and these Levi's are the perfect pair of jeans if you're looking to rock this trend.
With a low-rise to mid-rise fit and a loose straight leg structure, we recommend wearing these 569 loose fit jeans cuffed at the bottom.
Pair them with your favorite high-top converse and a plain white shirt to top it all off!
Amazon Essentials Slim-Fit Stretch Jeans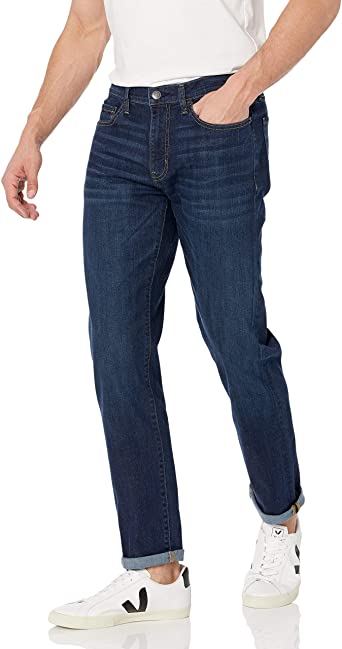 Having a casual pair of day-to-day jeans that won't break the bank is crucial to have in your closet.
Your everyday pair of jeans that you throw on before school should not cost an arm and a leg, and definitely shouldn't be uncomfortable.
These slim-fit stretch jeans from Amazon are the most popular jeans for teenage guys in 2023. They're perfect for school, running errands, or hanging out with friends.
And with so many colors and styles to choose from, you can get multiple pairs for under $100!
Levi's 510 Skinny Jeans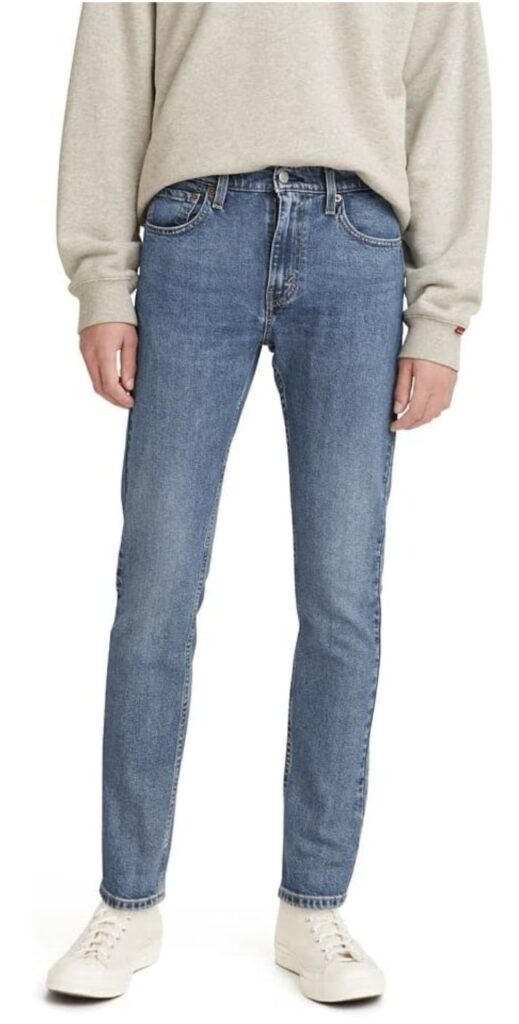 Another one of our favorite pairs of Levi's is the 510 Skinny Jeans that are perfect if you're looking for a more tapered and form fitting pair of denim.
These skinny jeans are less than $70 and come in a ton of different denim color washes.
You can stock up and pair them perfectly with your shirts, hoodies, and shoes.
Try grabbing a pair of black and blue denim so you have two staple pieces that you can rock with any outfit.
Related Post: 15 Popular Shoes for Teenage Guys
ASOS Skater Jeans
We love the look of the baggy and ripped skater jeans that are all over trendy fashion in 2023.
These jeans are great for wearing with vans, a basic tee shirt, or a hoodie!
With a looser fit and perfectly light washed denim, these will be your new favorite jeans this year.
Bonobos All Season Jeans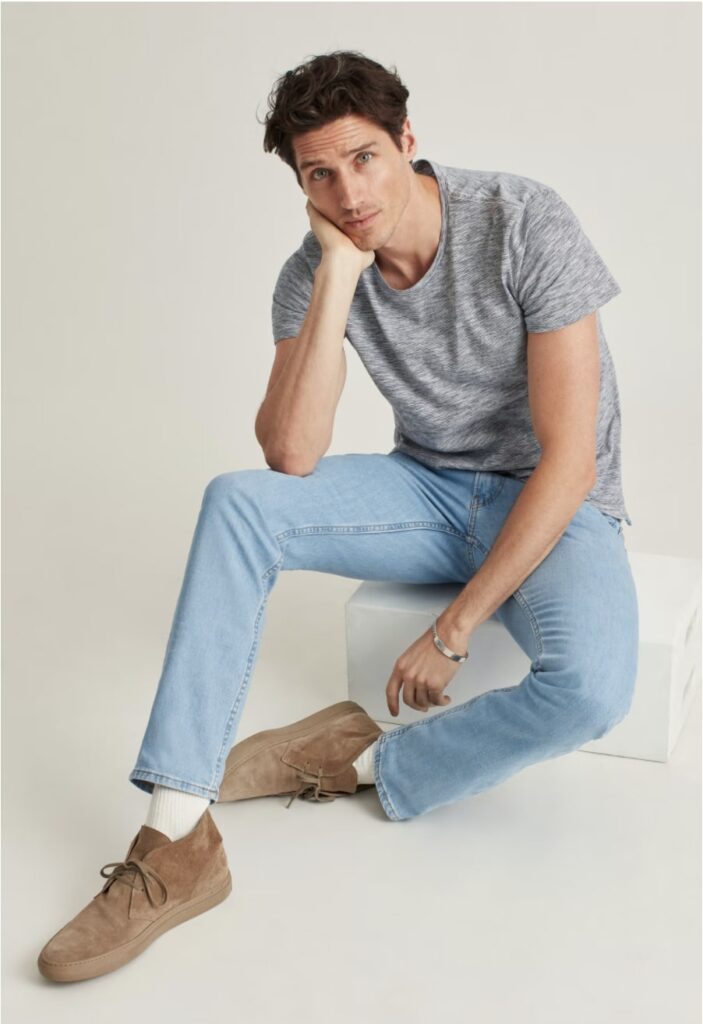 A great pair of designer jeans that won't break your bank are the All Season Jeans from Bonobos (that are currently on sale – so hurry!).
These jeans are great for dressing up and wearing with a nice polo shirt or a casual button down.
Madewell Skinny Jeans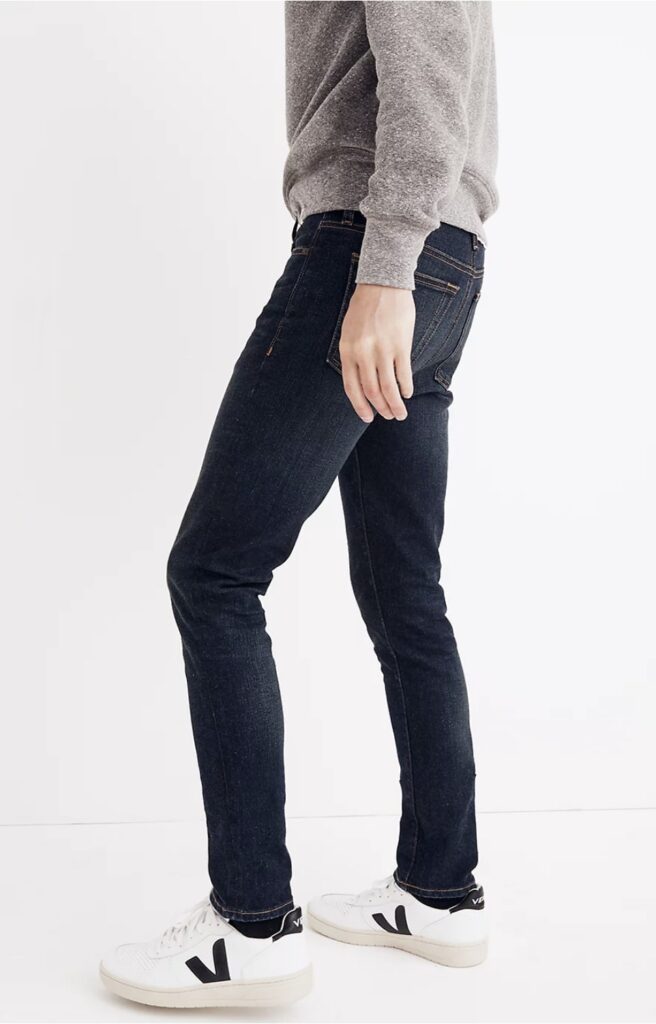 Just like the brand name itself, these Madewell skinny jeans are truly made well and are a great quality that you know will last for years.
Originally $130, these jeans are currently on sale for $40, with an extra promo code on top!
Madewell jeans are a great addition to any teenage guy's closet as they're durable, lightweight, and super comfortable.
Related Post: 60 Best Hairstyles for Teenage Guys
Calvin Klein Skinny Jeans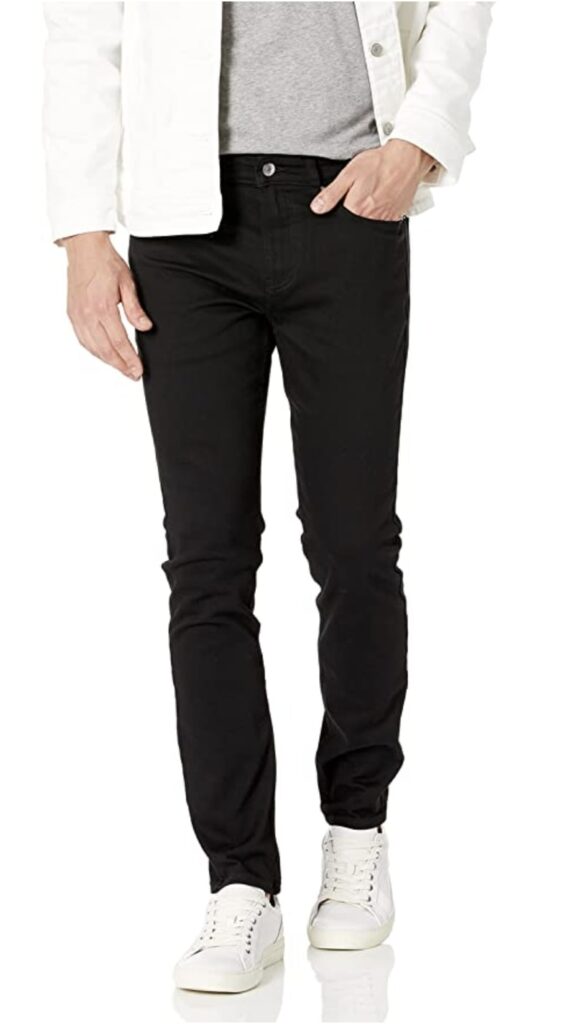 Is it possible to have enough skinny and slim fit jeans? Not in our books!
These Calvin Klein Skinny Jeans are less than $50 and are one of the most popular skinny jeans for teenage guys.
With a mid-rise waist and 99% cotton makeup, these will last you forever and will keep you looking trendy and stylish with any outfit.
Lee Performance Motion Jeans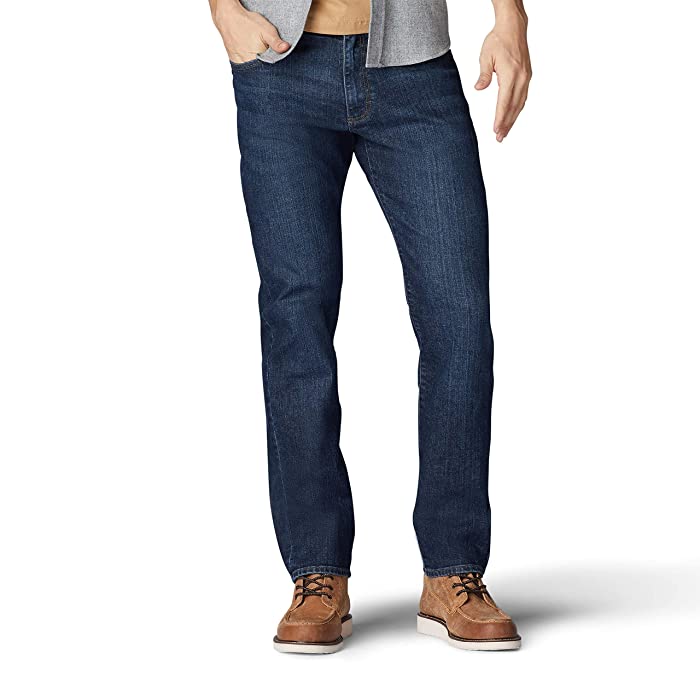 Built with you in mind, these Lee Motion Jeans were built to handle all movement, performance, and motion.
That way, can worry less about your jeans not ripping and focus more on enjoying life.
If you're an athlete or someone who finds themselves moving around quite a bit in your day, then order these jeans now because they will truly change your life!
True Religion Ricky Straight Leg Jean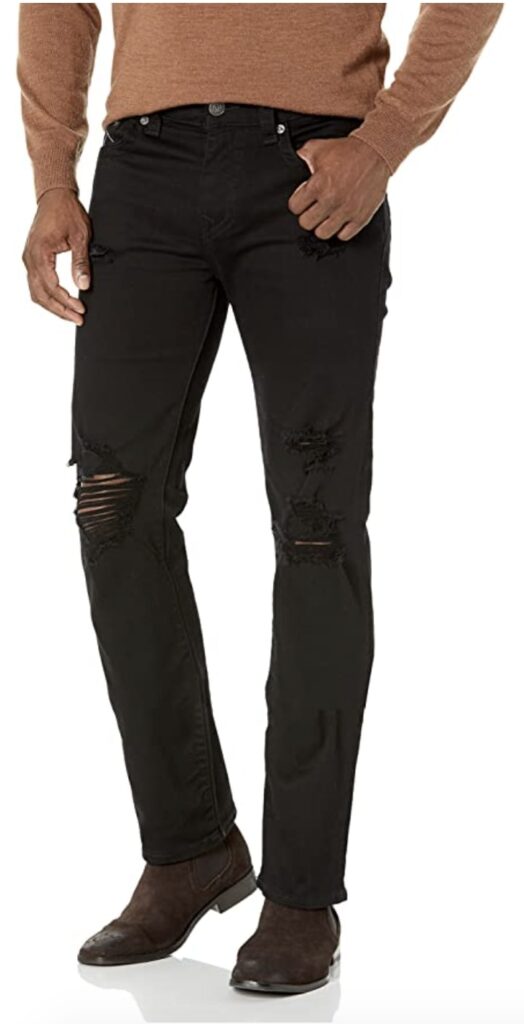 True Religion has been one of our top choices for denim brands for men since we first started wearing them ourselves years ago.
These designer jeans might have a higher price tag, but the quality you get from them is unbeatable!
Hopefully these 15 popular jeans for teenage guys in 2023 gave you some inspiration for your next pair of fresh denim.
Each of these jeans have a quality to them that makes them special, so be sure to look through all of them to find the perfect match.
If you have any comments, questions, or suggestions leave them down below. Thanks for reading!