Girls might seem impossible to flirt with sometimes. In fact, more than 80% of women can't even tell if you're flirting with them!
You need to understand how to make the right moves and get her to like you. Here are 7 Ways to Flirt with Any Girl:
Please note that this information is not professional advice and is only made based off of personal experience. These tips are not scientifically proven to work, but they have helped me flirt with girls effectively and are based off of what has worked for me.
With that being said, let's dive in on a few basic tips for how to flirt with any girl!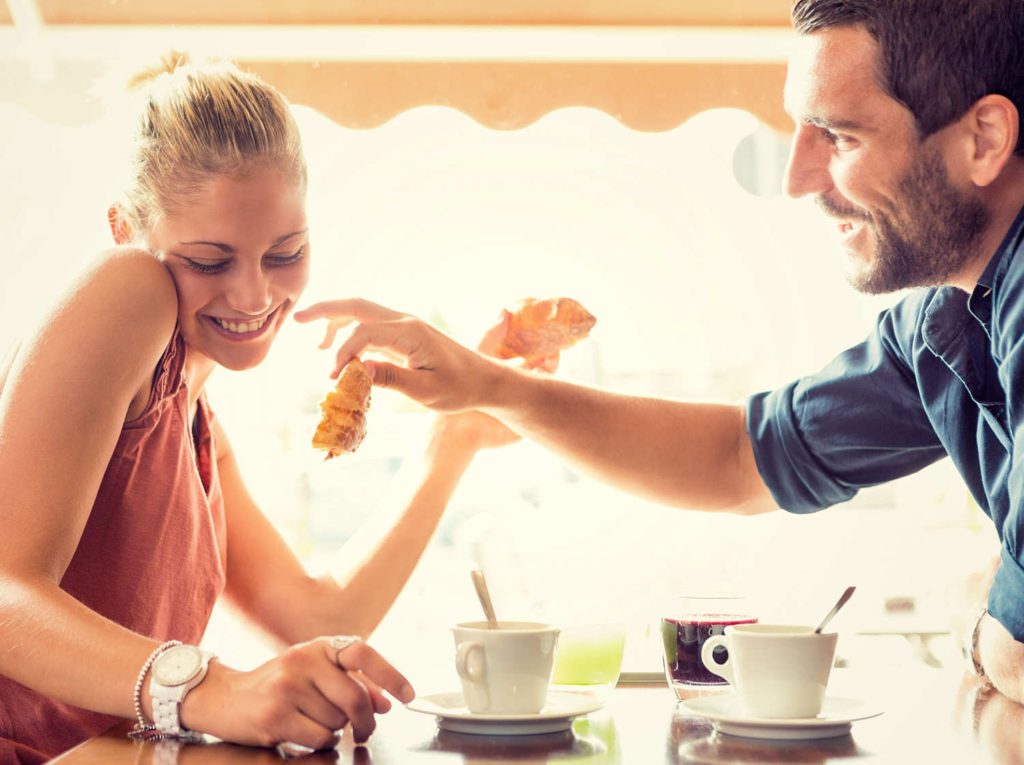 Tease
Mess with them. Not aggressively, but enough to make them playfully want to hit you.
It works really well if it's worked in with a compliment. If you think you can be hurting their feelings, don't say it.
You can always find something to tease out of anything that's being talked about. For example, she can be talking about how she has a brother and you can respond with "Is he hot?" Obviously you're not interested in her brother, but she'll understand that you're joking.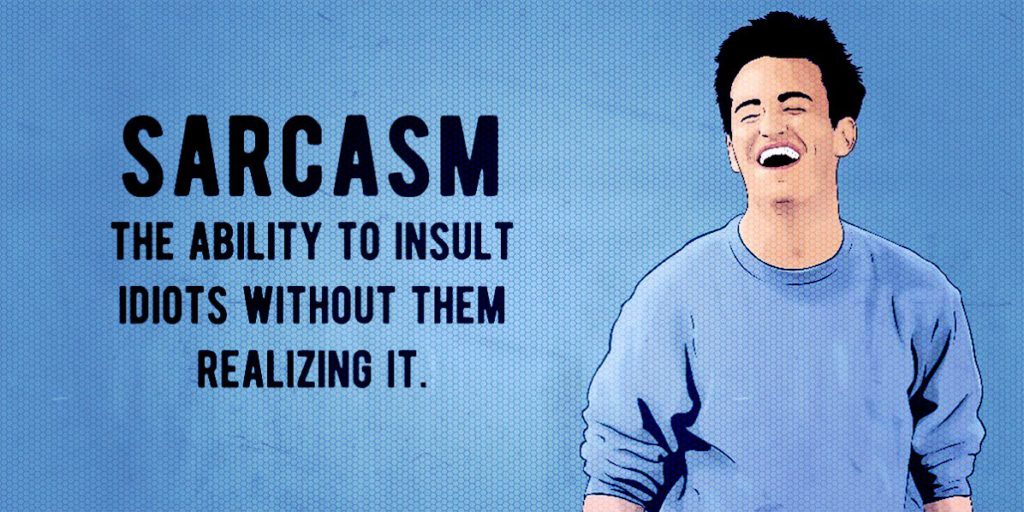 Sarcasm
When you're being a flirt, everything needs to be sarcastic. It makes the talk so much easier and if she follows your sarcasm, she will start to open up to you more.
There is no scientific explanation why, but once you take away the seriousness of the conversation, it gets so much easier to flirt with one another.
Not everyone is fast enough to respond with sarcasm of the fly, but try your best even with the small stuff.
For example: She can ask how old you are. If you're 17, respond with a confident 47. And if she laughs but says "no seriously how old are you", tell her to guess. This way the conversation flows a lot smoother and you're playing games with each other.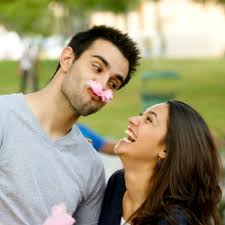 Be Funny
Being funny obviously attracts girls. If you flirt without this, you aren't flirting. The first 2 points above can be incorporated with your funny behavior.
Don't tell jokes though, tell funny stories if you have any. If not, just make funny remarks to things she says.
Be Confident No Matter What
If you want to know how to flirt with any girl, at least focus on this tip.
Easier said than done I know. However, you're not losing anything out of this. The more she realizes that you're not trying so hard, the more you will both feel comfortable talking.
Stand up tall, act like yourself, and don't be afraid to make the moves that you want to make. Now by that, I don't mean kiss her as soon as you feel like it. What I mean is if you want to give her a little touch on the shoulder or pull her out to dance don't hesitate.
If you notice you're more confident with a friend next to you, use one. Not as a wingman, but because it might be easier to start conversation or if one of your jokes fails you have a friend who gets it.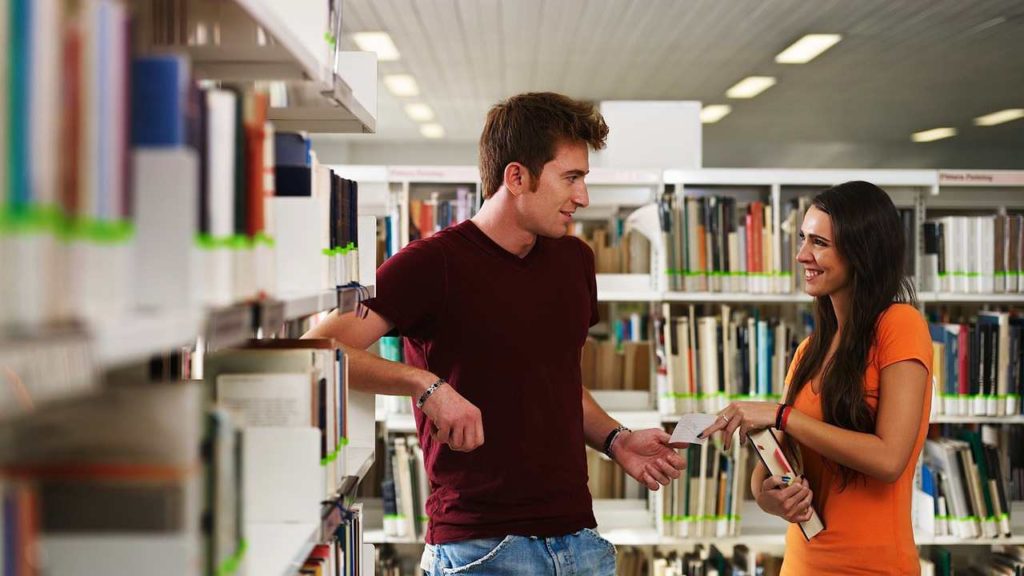 Body Language
This is key and people don't realize it. I thought for young people it wasn't so necessary, but it's absolutely crucial.
Keep your body faced towards her when you're standing up. I find it that sitting doesn't necessarily matter as long as you look engaged. Arms must always be open, don't cross them, look down, or play with your hands.
Don't constantly smile; only when necessary. You can even give her a slightly annoyed face if she said something stupid or silly to tease her.
Pay attention to her body language too. Is she doing the same as you? Is she playing with her hair? Does she touch you occasionally? Those are all signs that she's interested.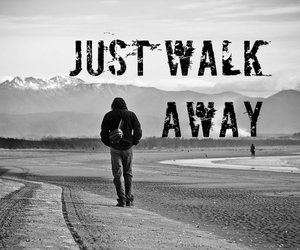 The Go and Come Back
Possibly my favorite trick when I'm trying to be flirty. You simply go for a while and come back shortly. It makes it seem as if she's not your number one priority and you have other things to do. No it doesn't ruin the flirting, it actually makes it stronger.
Once you've established a connection with her, get up and go talk to another friend or take a walk around the social event. In the meantime, you can think of things to talk about with her or go get a confidence boost from a friend.
Another trick I'll use is walking past her and squeezing the side of her belly. She knows I'm thinking about her as I walk by and I get a little tease/touch action.
This does only work when there are other people around so utilize it if you can.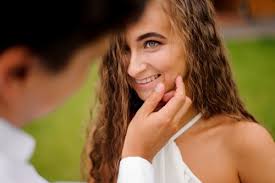 Touch
The greatest flirting technique ever. You can't over do it, but if you under do it, you're missing out. If you leave for a second, give her a pat on the side of the shoulder. Give her an elbow tap when you're messing with her.
Don't put your arm around her unless you really think it's appropriate. Definitely don't touch any inappropriate parts of the body, that's an instant turn off to them.
They're supposed to be light, random, playful touches that send a little message. The message being "I'm into you and I want to touch you".
I'm going to leave the rest up to you for now. Remember, don't take it too seriously. You're just talking to another person in a fun and playful style, that's all.
I hope this showed you some useful tips on how to flirt with any girl. Start implementing these and she will like you in no time!
I hope you enjoyed this post. Have fun on your flirt quest! If you have any questions or comments leave them down below!