Are you a teen girl looking for some homecoming nail inspiration for your next mani? Here are the 50 best homecoming nail ideas for your big day!
Choosing the right design for hoco is a daunting task, but hopefully you'll find exactly what you're looking for in this list.
Whether you're wearing a black, white, blue, green, or gold dress, you'll be sure to find a homecoming nail design that matches your dress.
Before we start, you might find these few resources really useful:
Let's dive into the ideas!
Hailey Bieber Nails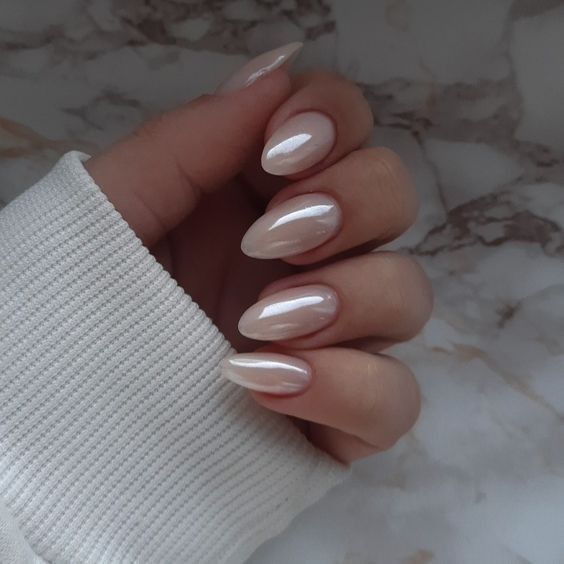 You can't go wrong with the trending Hailey Bieber nails for Homecoming. These acrylic nails use a chrome powder on top to create the perfect Homecoming shimmer.
White Glitter Homecoming Nails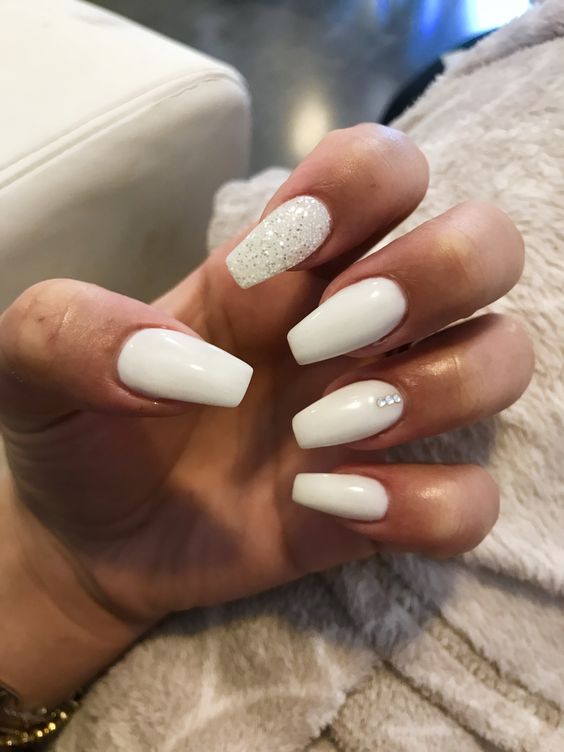 Homecoming is the perfect event to rock an all things white and glitter nail design featuring white gel acrylics with glitter powder and rhinestones.
This is one of the best homecoming nail ideas for white dresses. You have to try it!
Lavender Love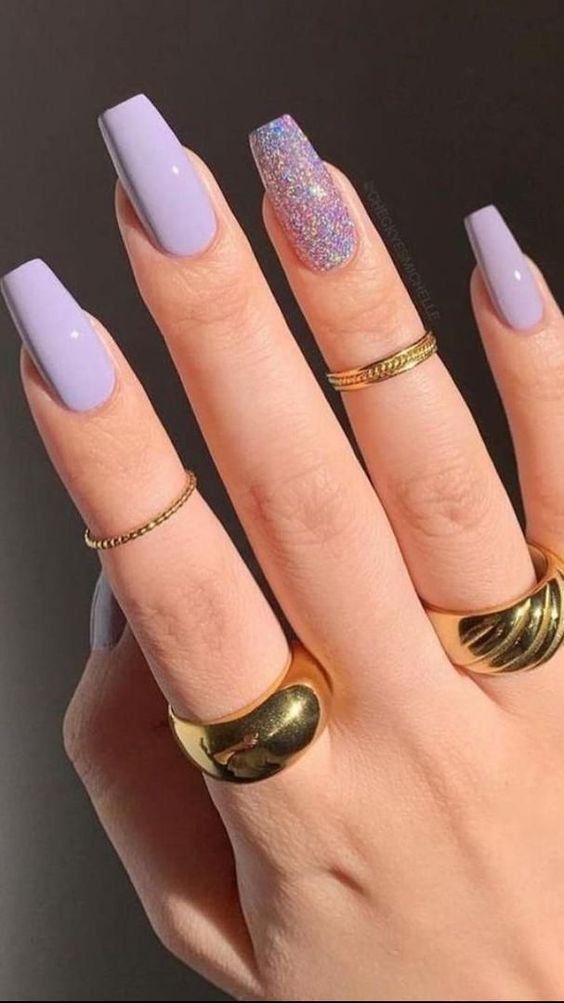 A lavender acrylic nail set featuring a hint of glitter is the perfect nail idea to match your lavender Homecoming dress.
Orange Cutie Nails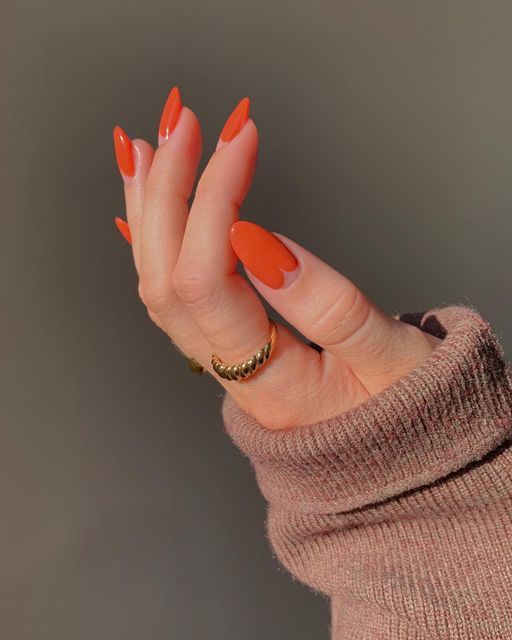 For a pop of color in your Homecoming look, add in a bright orange gel nail color for an easy, simple, and super fun manicure.
Tangerine French Tip Nails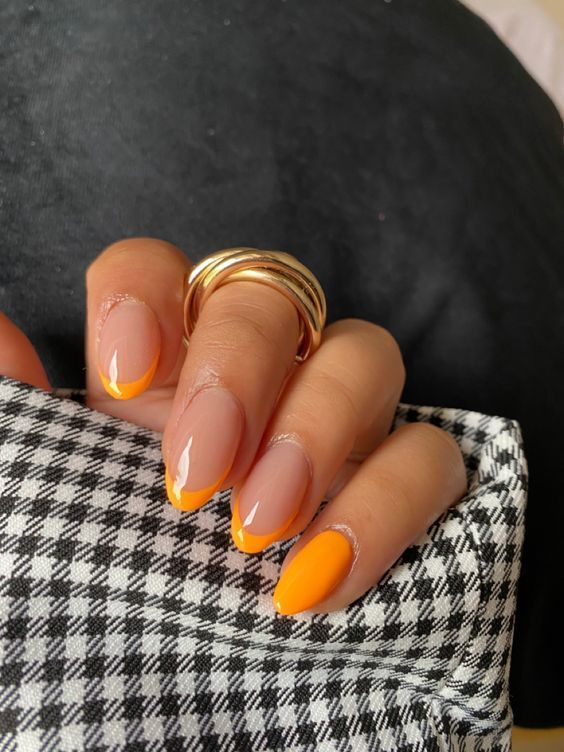 Stand out from the crowd with a gorgeous and IG worthy tangerine french tip manicure for a Homecoming look that pops.
Gold Glitter French Tip Nails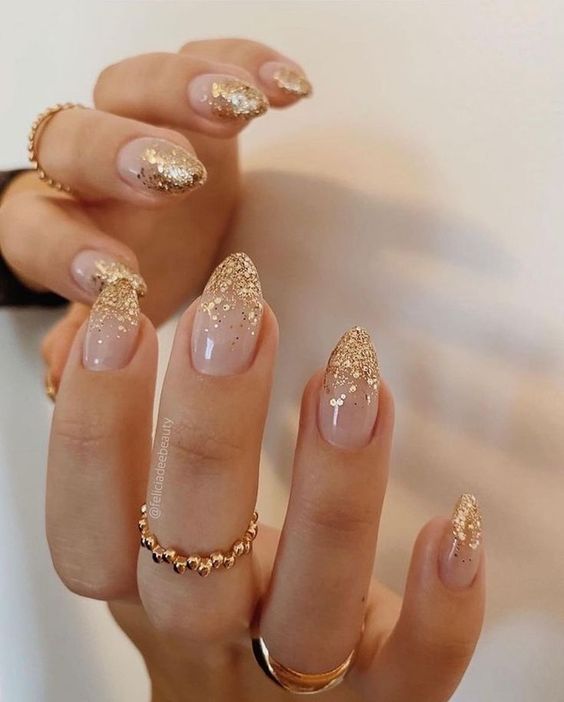 Nothing says Homecoming more than gold glitter, especially when paired in an Almond shaped acrylic nail set with the gold glitter as a stunning French tip.
Gold Metallic Manicure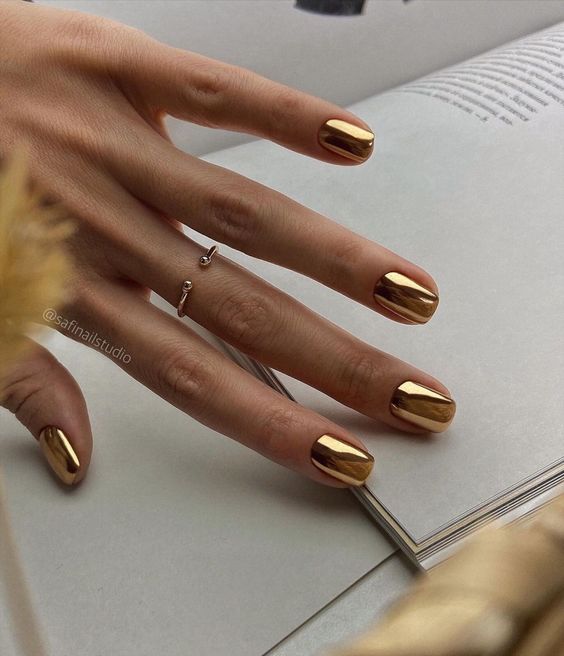 Homecoming nails don't have to be difficult or expensive, just look at this gorgeous gold metallic manicure that you can easily achieve at home with just nail polish!
Reverse French Tip Nails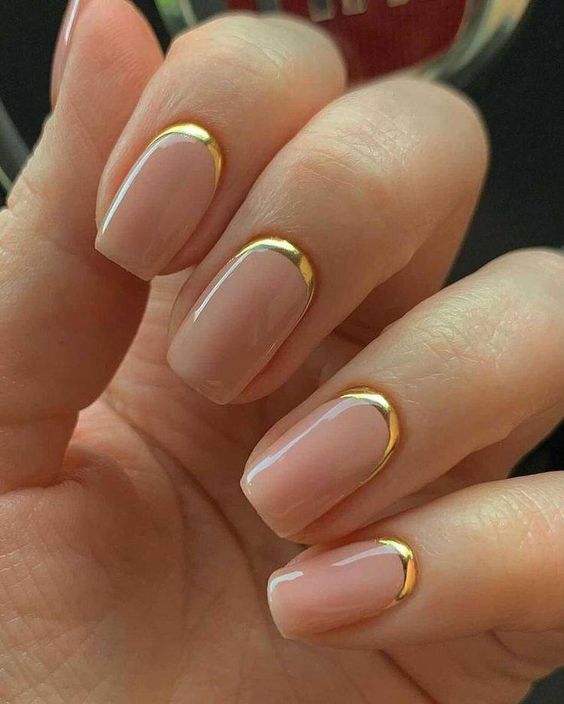 The new reverse French tip nail design trend has been taking over TikTok and is officially the perfect Homecoming nails for you.
Black Swirls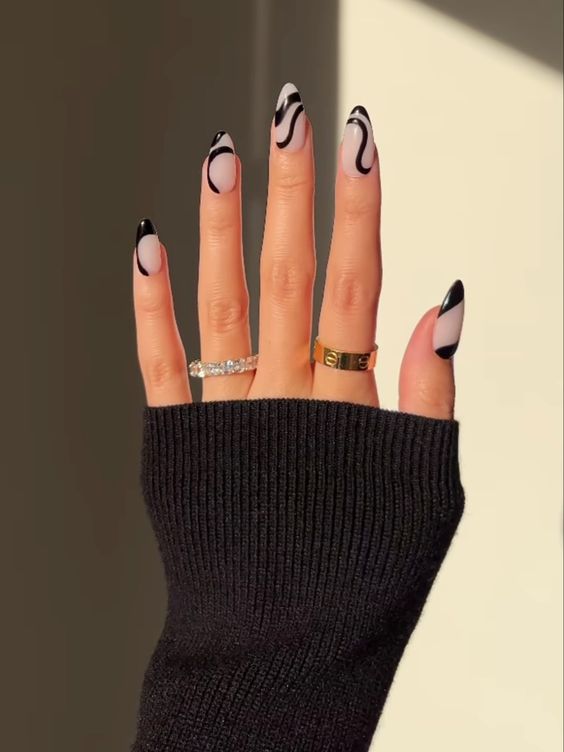 If you're rocking a black dress to Homecoming, you have to try this acrylic Black Swirl nail design trend ASAP.
Metallic Silver Mani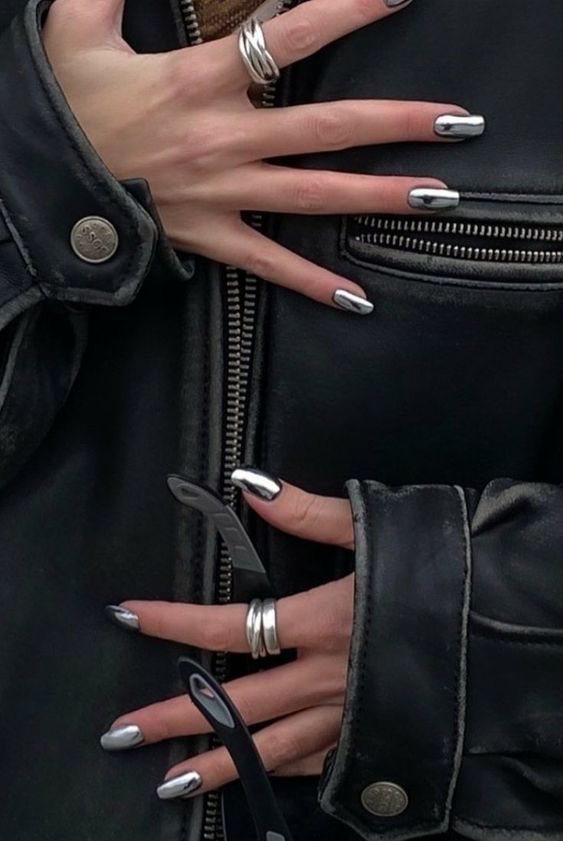 A metallic silver manicure is a bold choice for anyone to rock at Homecoming, but we know you can pull it off just as easily as it is to achieve!
Black French Tip Nails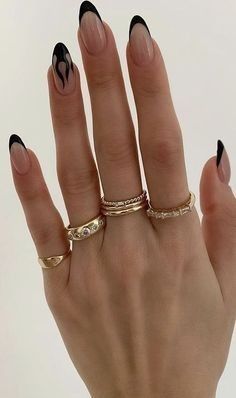 If you want the cutest nails in school, try this trending black French Tip nail design to match your black dress this Homecoming.
Flaming Hot Mani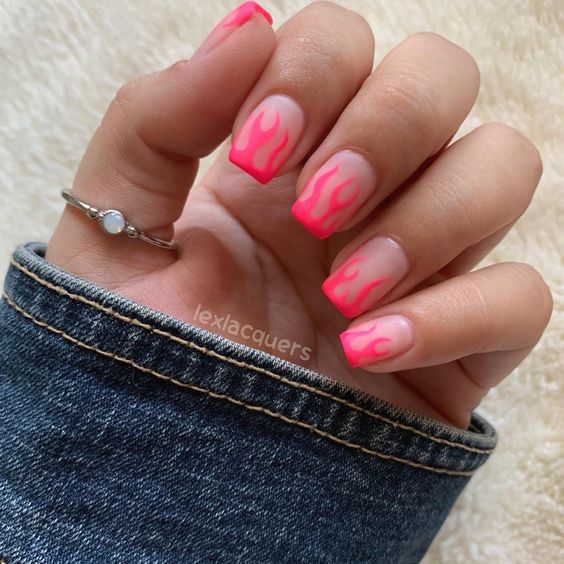 Add some flames to your nail design this Homecoming for a manicure that will steal the show.
Star Studded Manicure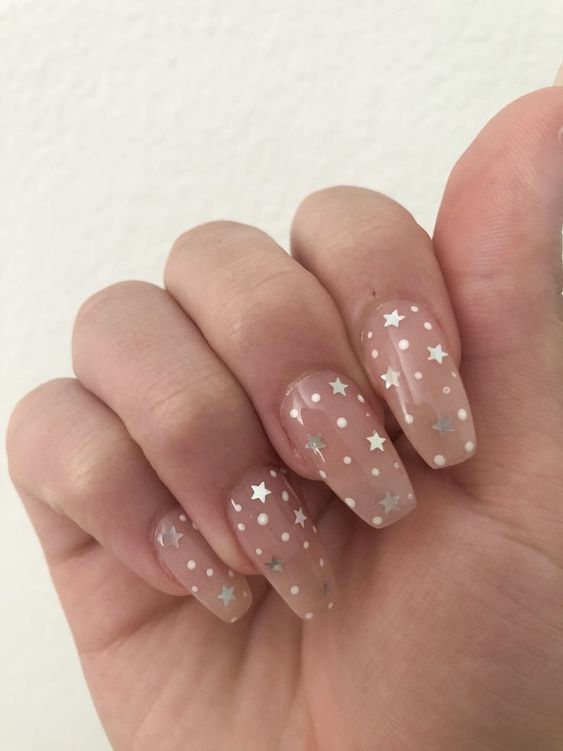 We are obsessed with the new star manicure trend that has taken social media by storm, so now you definitely have to do this for your Homecoming nails.
Rhinestone Perfection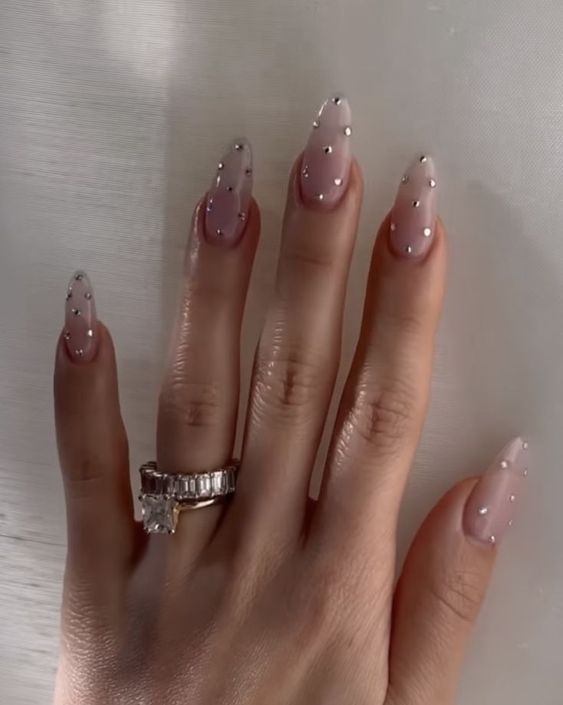 Channel your inner 2000's this Homecoming with a blinged out rhinestone manicure everyone will be wanting to copy.
Electric Blue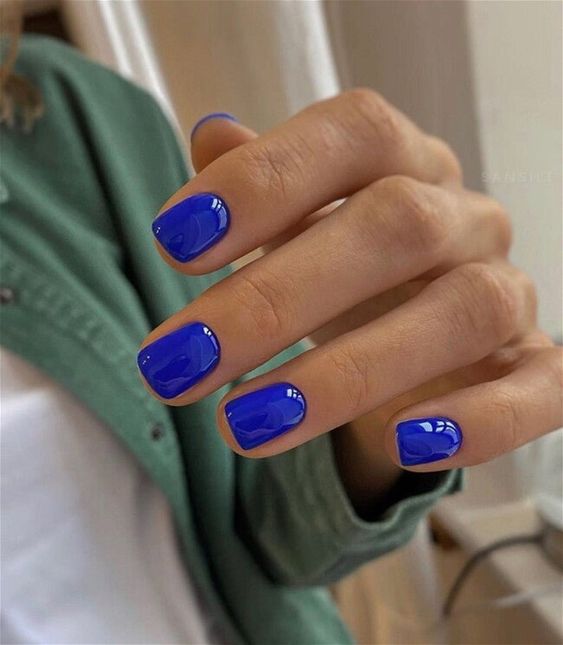 Match your blue dress at Homecoming with this electric blue nail design that you can easily achieve at home with gel or nail polish.
Teal Swirls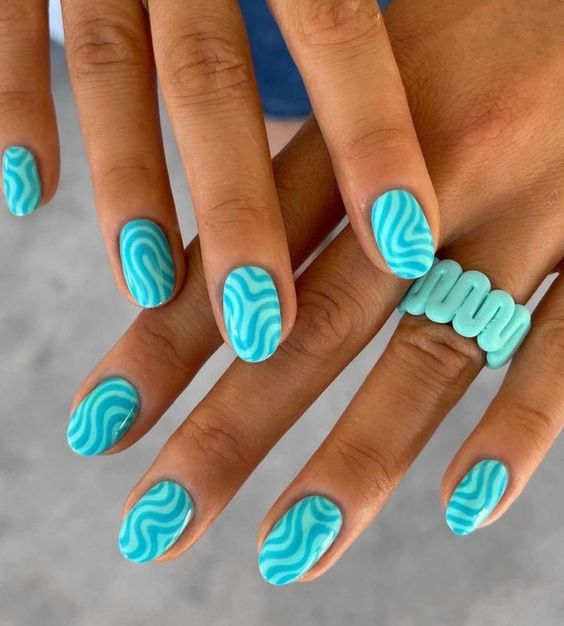 If you're rocking a fun teal dress this Homecoming, then you have to try this fun pop of color nail design.
Green Queen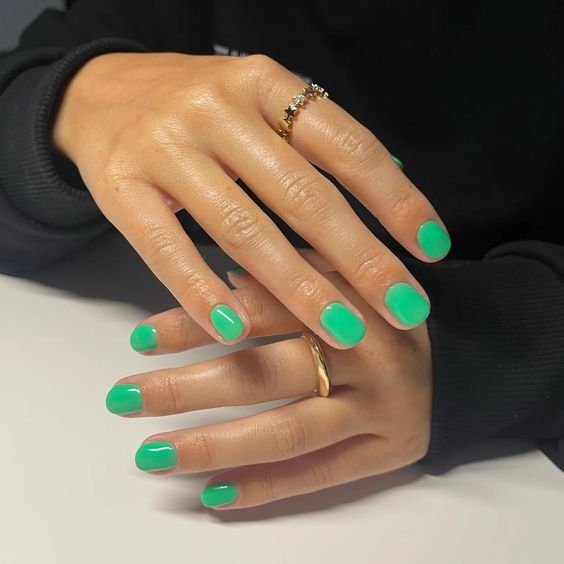 Be a green queen this Homecoming with a simple and easy to achieve nail design to match your fun green dress.
2 to Blue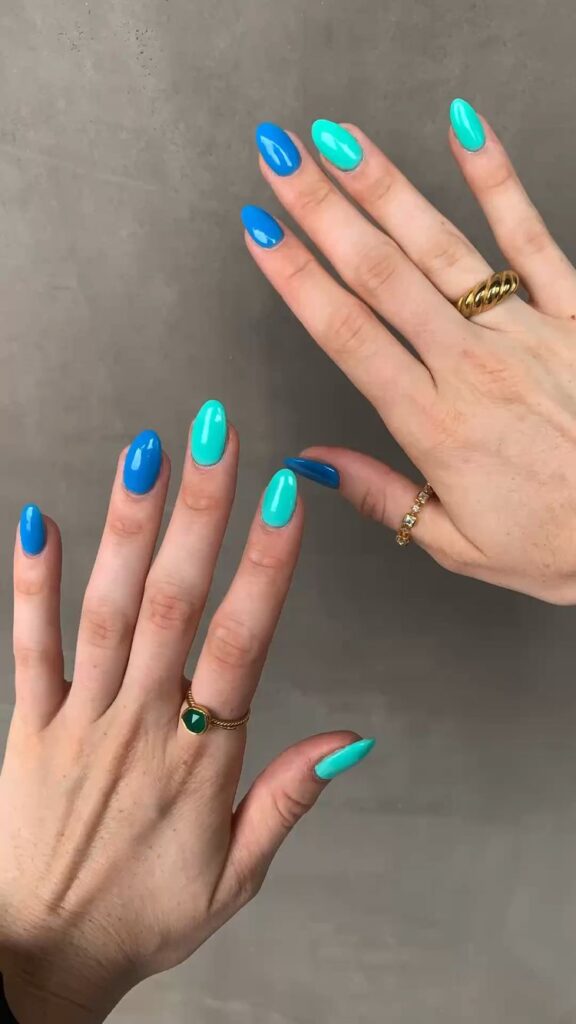 Can't decide between one shade of blue? Then choose both for this cute and fun Homecoming nail design.
Ombre Nails

You can't go wrong with this Homecoming with the trendy new ombre nail designs, specifically in a color to match your dress.
Shades of Pink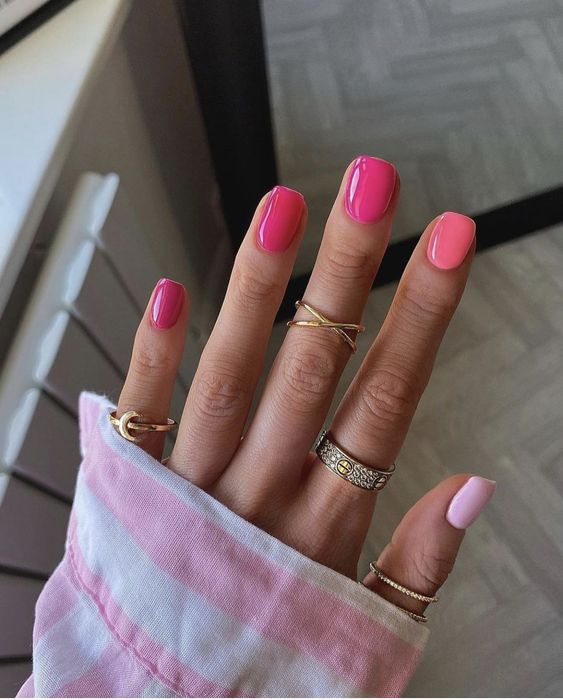 Making each nail a different shade of a color is an easy and simple way to achieve the perfect manicure for Homecoming.
These shades of pink make for one of the easiest homecoming nail ideas, especially if you have a pink dress!
Rainbow Nails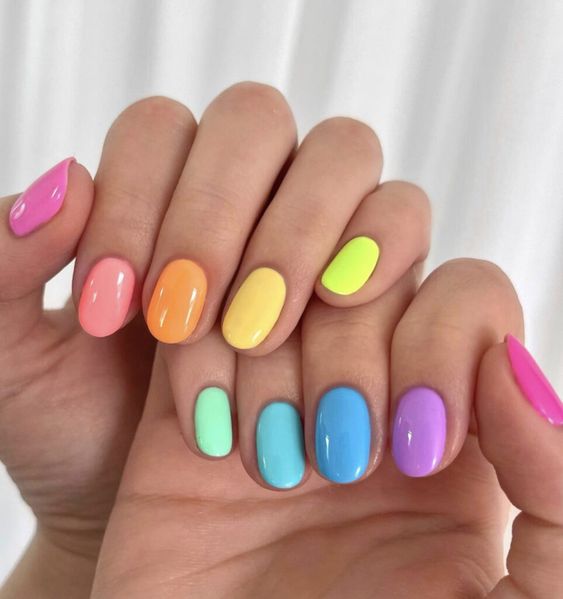 Can't choose one color? No worries here! Use all the colors of the rainbow for the perfect Homecoming nails.
Micro-Flowers Nail Design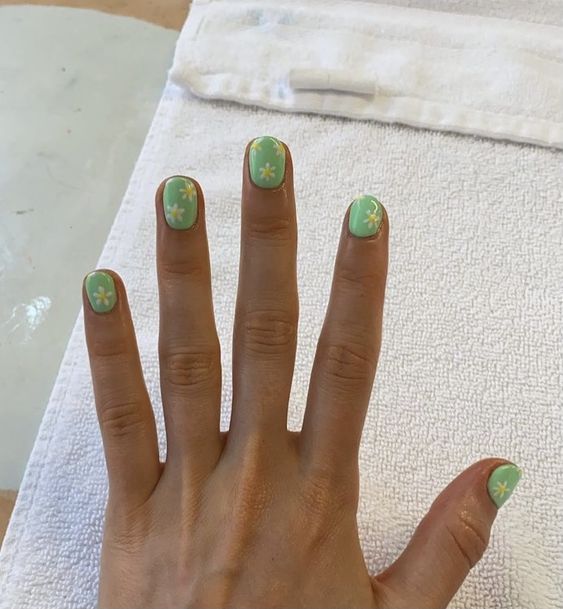 Micro-flowers are a cute and fun homecoming nail design for anyone rocking short nails to their Homecoming!
Shades of Blue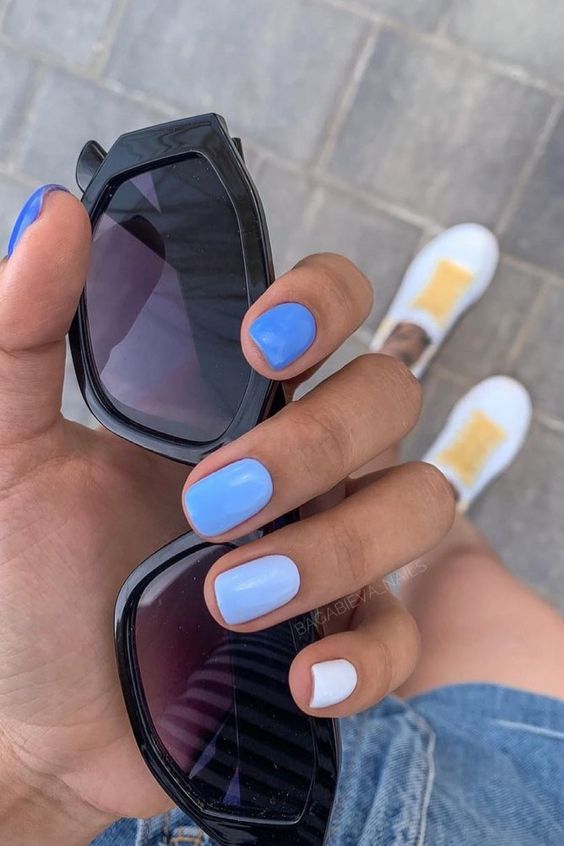 Whether you have a blue, white, or black dress, the shades of blue nail design is one you don't want to skip out on!
Pretty in Purple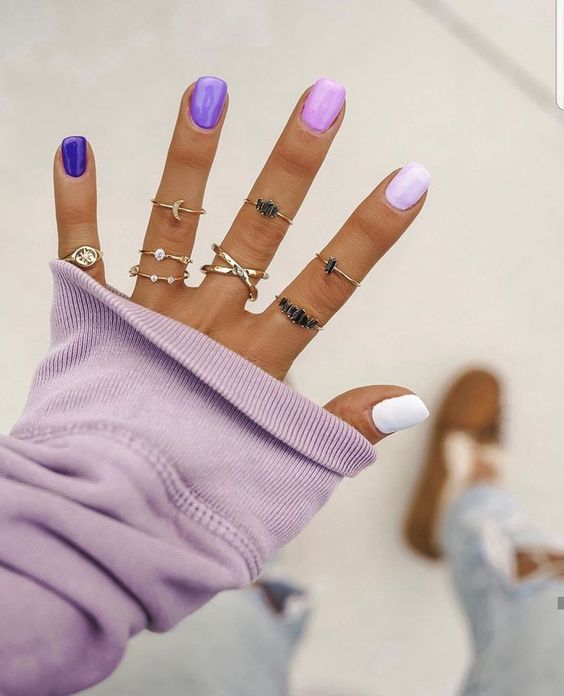 We are obsessed with this jaw-dropping and stunning nail design featuring different shades of purple.
Zebra Print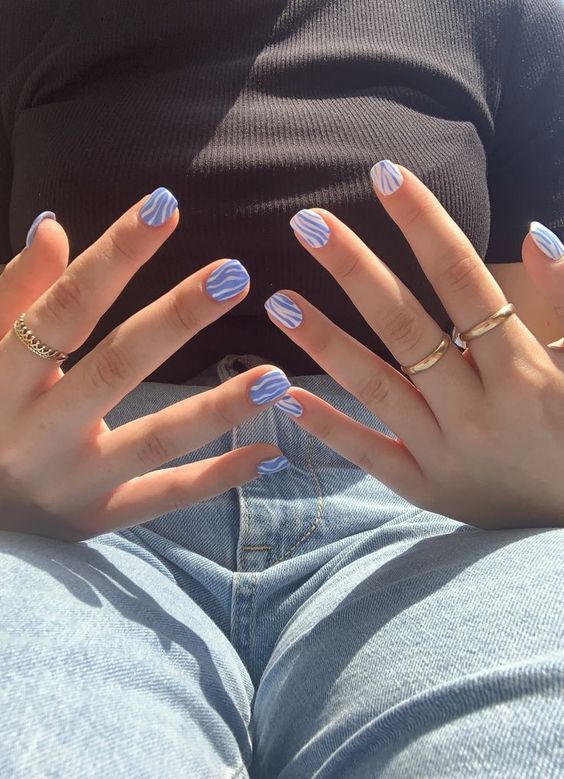 Make a statement this Homecoming with a fun and bold zebra print nail design.
Green Designs
Have fun with your Homecoming nails with a different design on each nail like this green goddess manicure.
Simple Hearts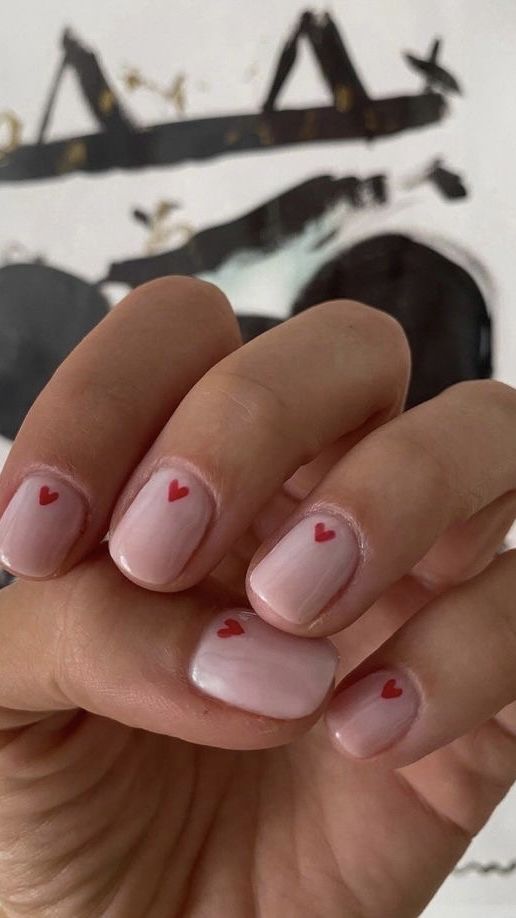 Keep things simple with a manicure sporting a single micro-heart on each nail that matches the color of your dress.
We Heart Red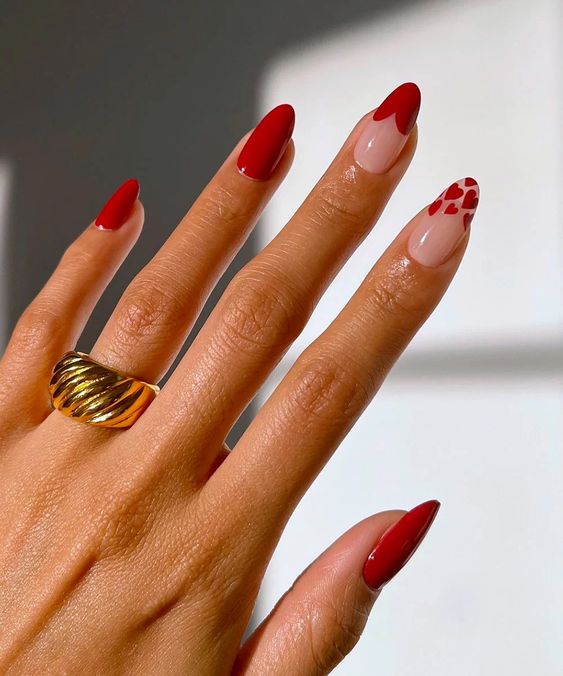 If the red nail theory is true, then you have to be trying this heart inspired red manicure to match your red Homecoming dress ASAP.
This is easily one of my favorite homecoming nail ideas. If you're rocking a red dress, definitely consider copying this nail design!
Matte Pink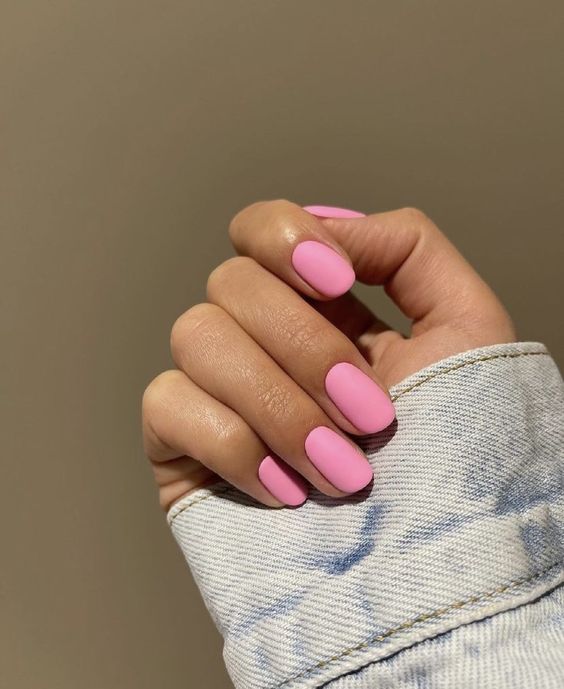 Channel your inner Barbie girl with this matte pink manicure that's perfect for any pink Homecoming dress.
Lime Green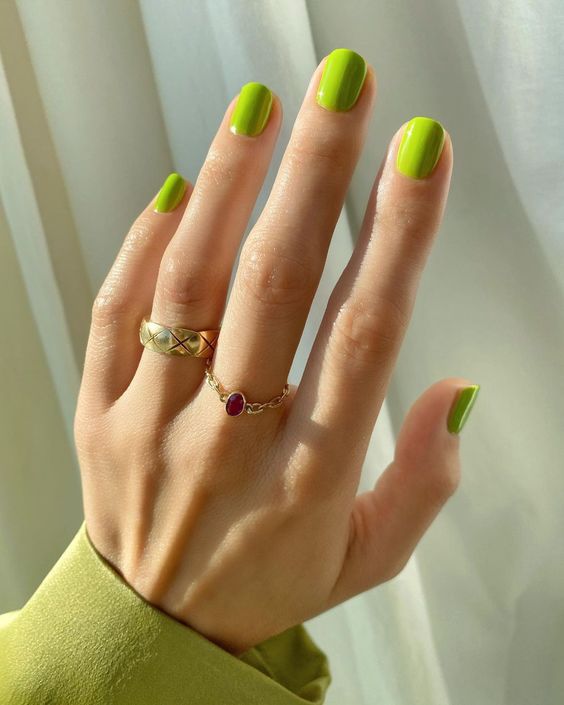 If you need a pop of color to add to your white or black dress for Homecoming, may we suggest the new trendy lime green manicure?
Tortoise Perfection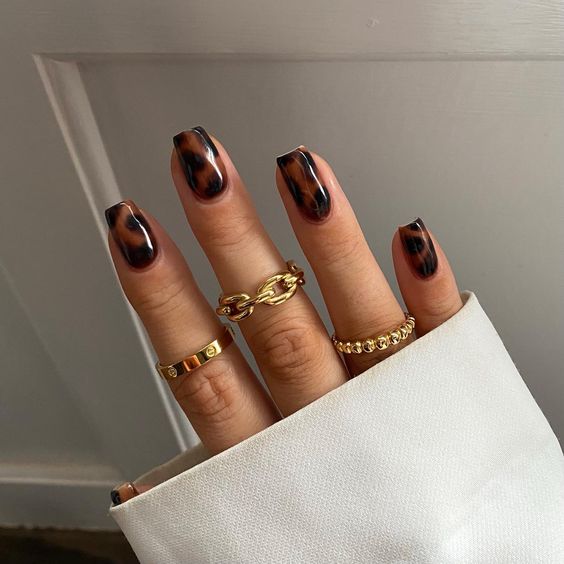 If you're wearing a black or white dress to Homecoming, then you have to rock the trending Tortoise gel acrylic nail design!
Neutral Hearts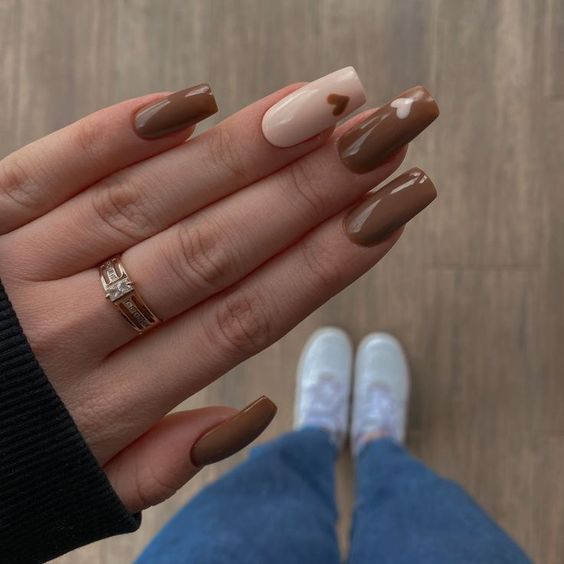 Keep it simple with a neutral nail design this Homecoming!
Pink Leopard Love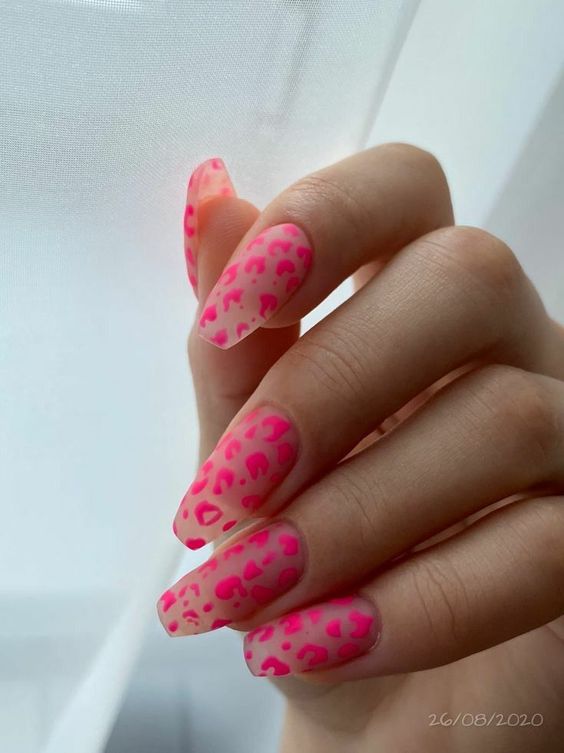 Lisa Frank approves of this leopard print inspired nail design that you'll be loving this Homecoming!
Coffee Inspired Nails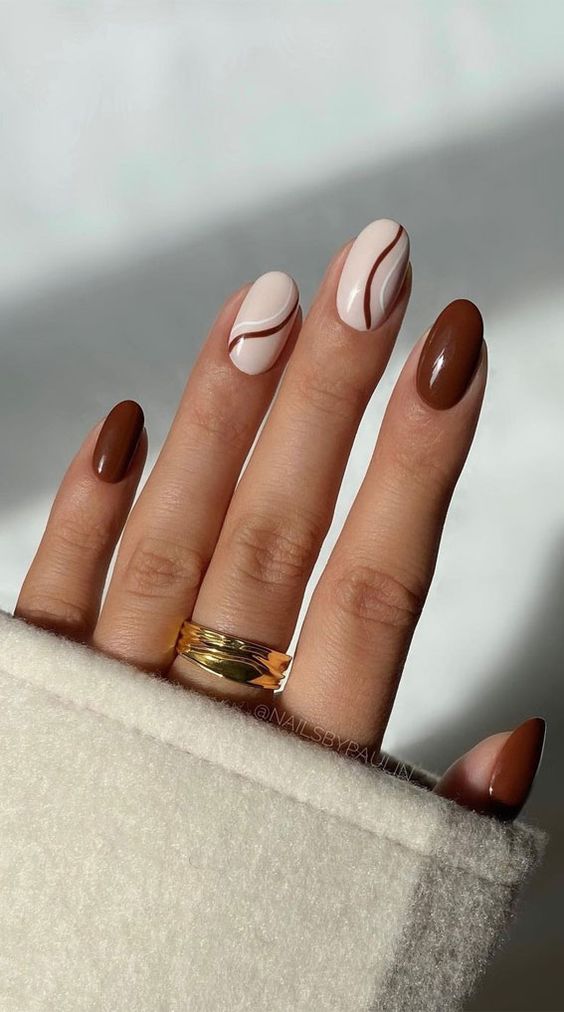 We love this swirly coffee inspired manicure that uses multiple brown neutral colors to create a perfect Homecoming manicure.
Mellow Yellow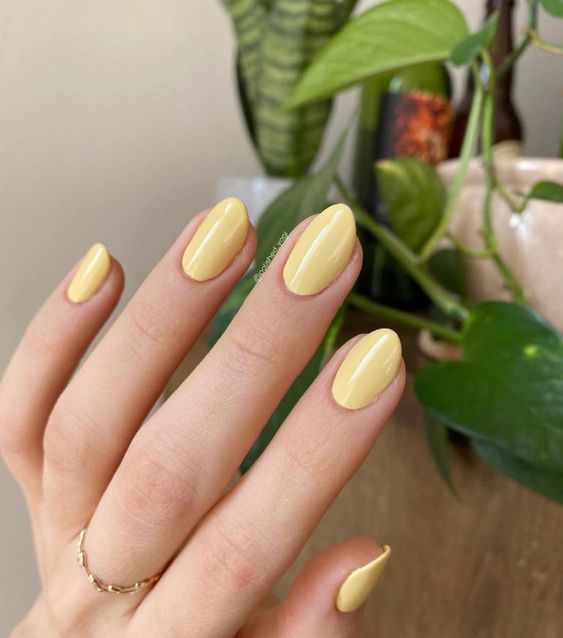 Bring in those mellow yellow vibes into your Homecoming outfit with this cute short nail trend.
All White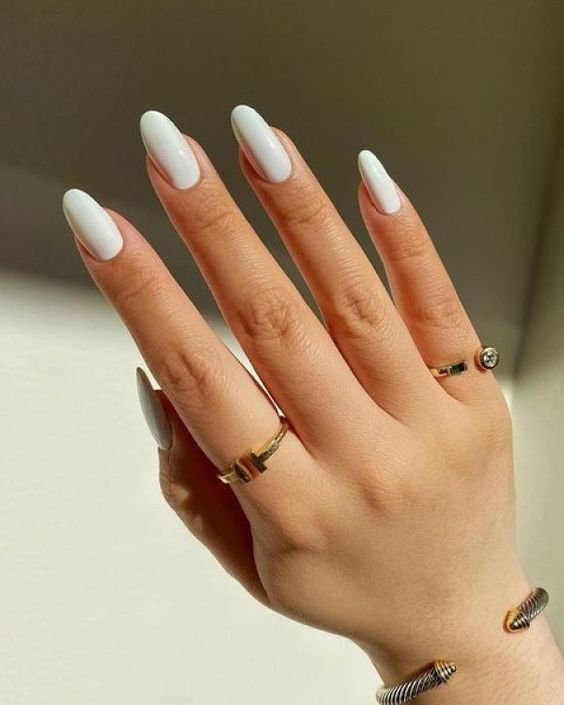 Get that monotone look and pair your white Homecoming dress with an all white acrylic manicure.
Subtle French Tip Nails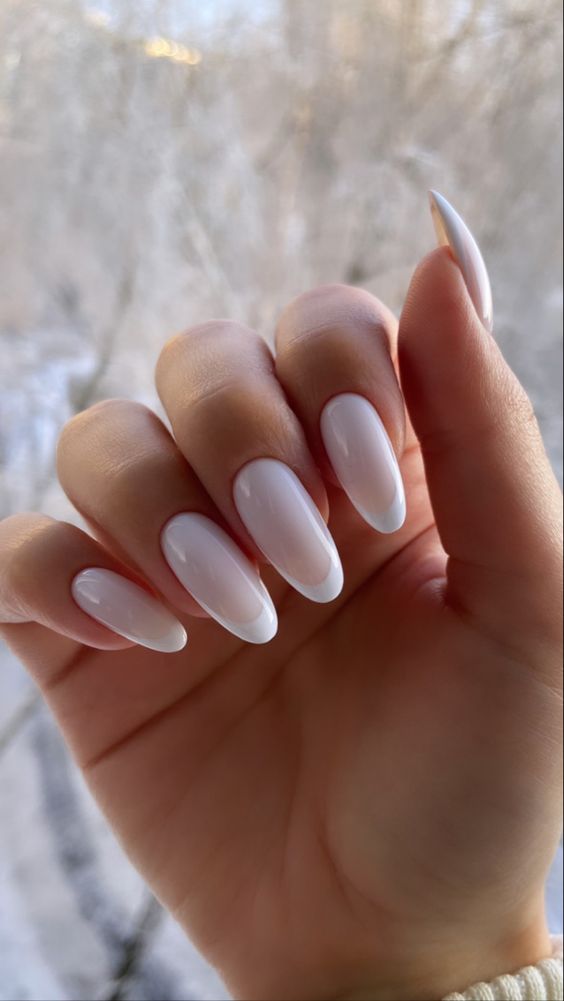 Create a sense of mystery at Homecoming with a super subtle white french tip manicure on top of almond shaped acrylic nails.
Colorful Cow Print Nails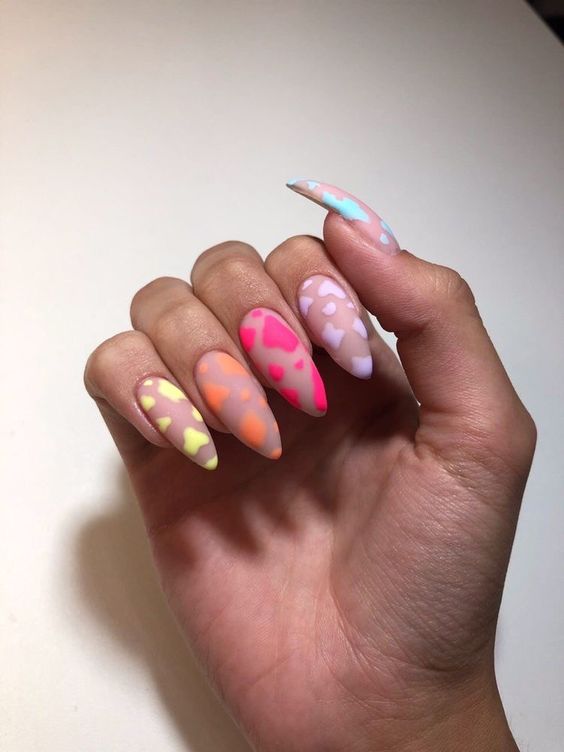 Channel your inner cowgirl with this Western meets 80's inspired nail design trend.
Evil Eye Look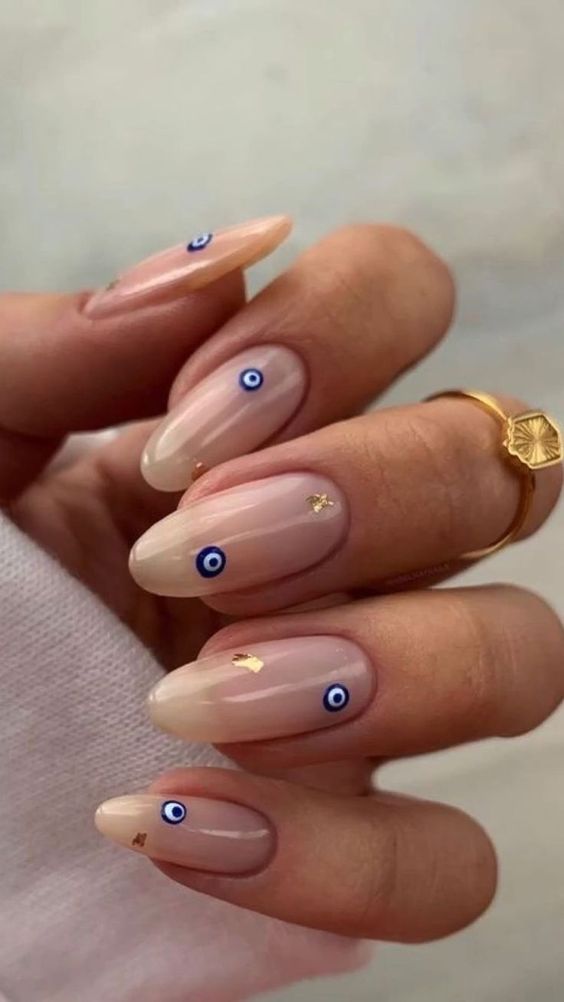 Align your inner chakras with an evil eye inspired manicure featuring gold leaf on an acrylic set.
Hot Pink Swirl French Tip Nails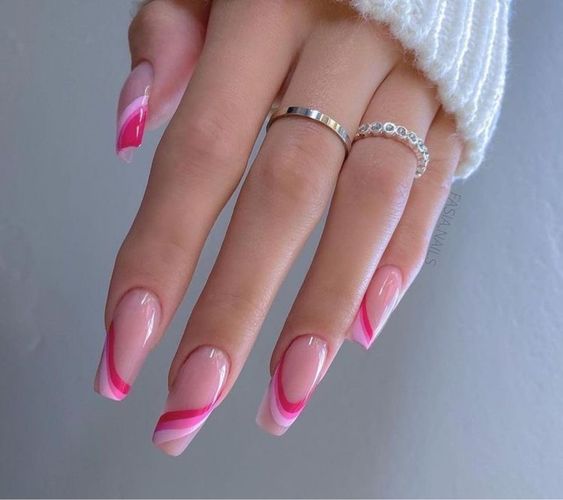 We're obsessed with the shades of hot pink french tip with a swirly twist. Perfect for anyone rocking a pink dress at Homecoming!
White Swirls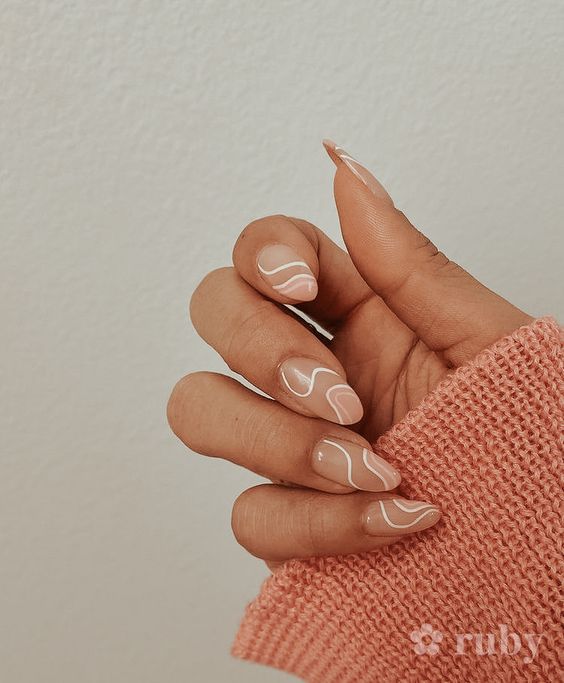 Keep things simple with this white swirls nail design to match your white Homecoming dress!
White & Pink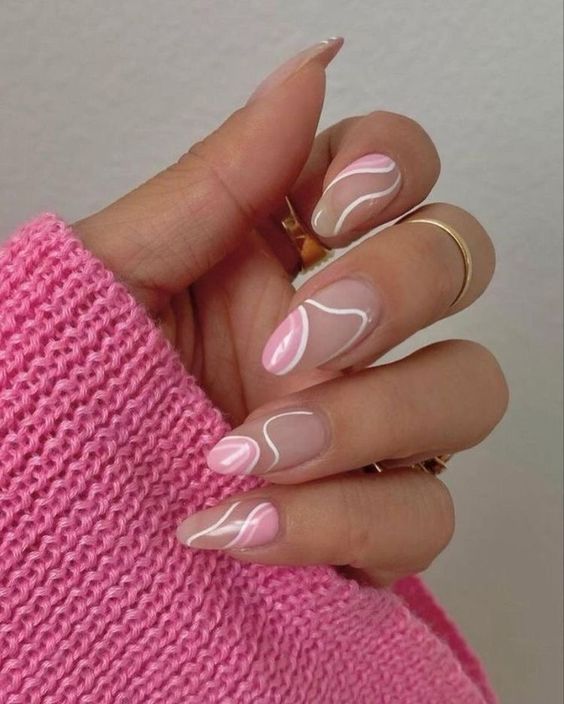 If you want to add a pop of color to your white dress for Homecoming, try adding in some pink with this cute and fun nail design trend.
Ink Inspired Nails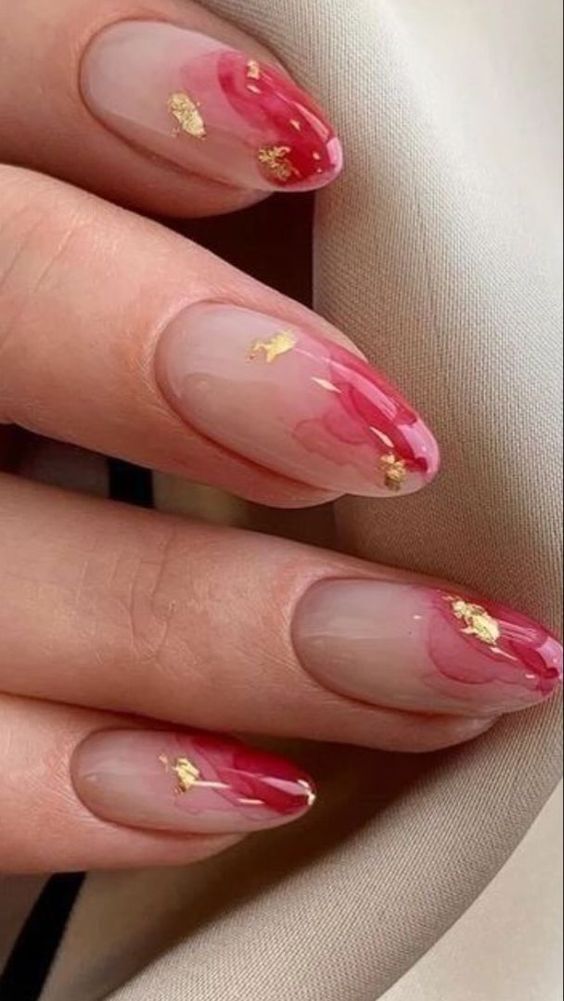 Try this gorgeous and elegant ink inspired pink manicure featuring a hint of gold leaf for the perfect Homecoming nails.
Marble French Tip Nails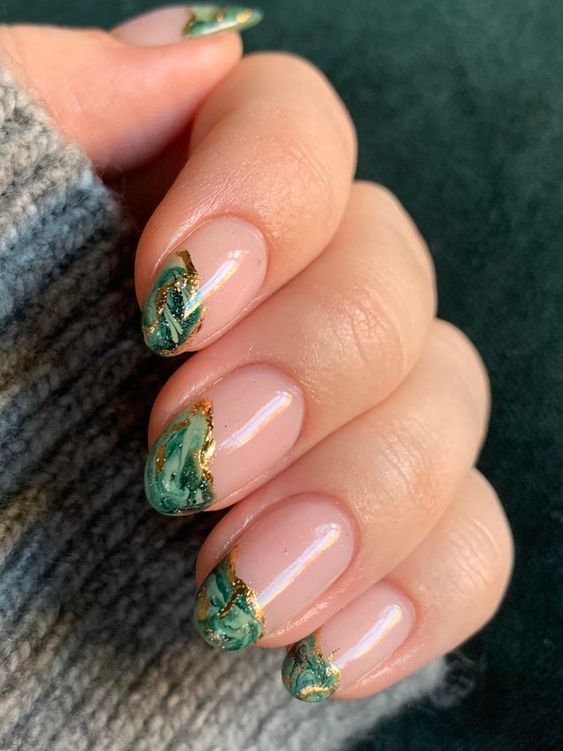 We are loving the marble French tip trend, especially for anyone rocking a black or white dress this Homecoming.
Geode Marble Mani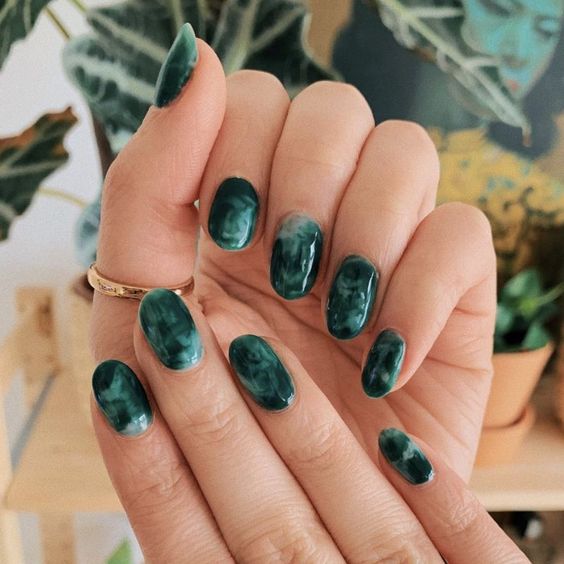 Channel your inner geode lover with a marble manicure that will steal the show this Homecoming.
80's Neon Queen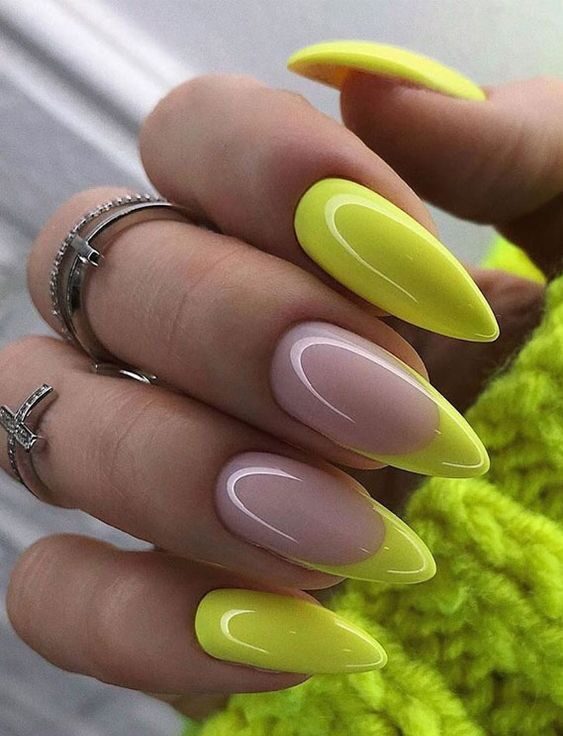 Be bold this homecoming with an 80's inspired neon manicure you'll love!
Red French Tip
Nothing beats a gorgeous, modern, and abstract red French tip that perfectly matches your red dress.
Black & Glitter Nails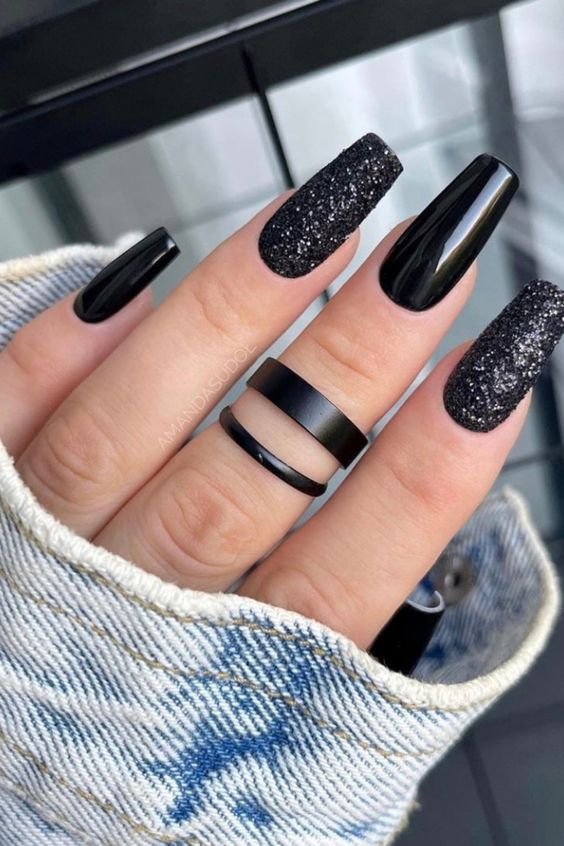 The are the best homecoming nails for a black dress with this dramatic and gorgeous coffin acrylic manicure set featuring a hint of glitter.
Black & White Glitter Nails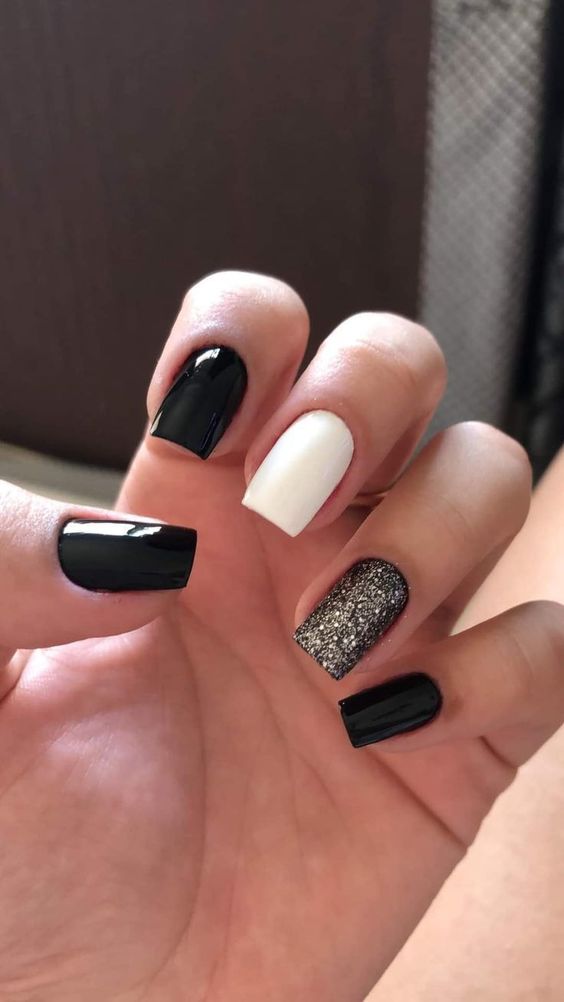 Match your black or white dress with this B&W glitter manicure you'll be obsessed with.
Lavender Ombre Nails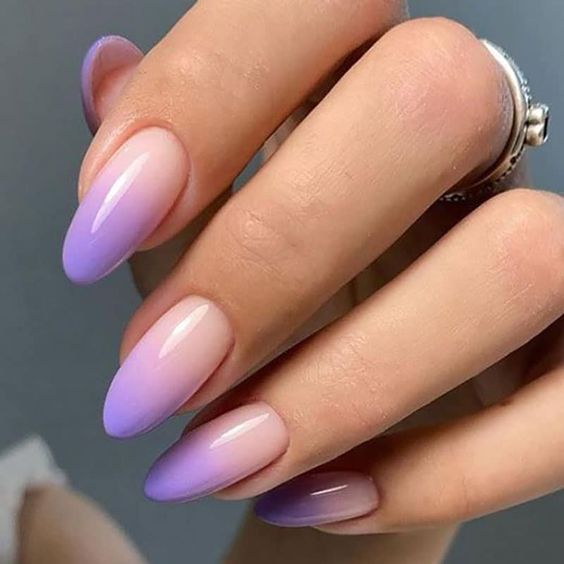 This stunning purple nail design is the perfect opportunity to match your lavender Homecoming dress like a queen!
Hopefully these 50 homecoming nail ideas gave you some inspiration for your next manicure!
Which nail design are you rocking for homecoming?
If you have any comments, questions, or suggestions leave them down below. Thanks for reading!