Do you want to be the college student with the best fraternity cooler? If you do, here are the 25 best frat cooler ideas in 2023!
In this list, you'll find painted coolers that relate to your favorite tv shows, as well as one's that express your creativity with a wide range of colors and pictures.
Plus, we've included some unique painted frat cooler designs that will be sure to catch your eye.
Don't forget to grab a white cooler so your paintings appear much stronger and are easier to see.
Want more college ideas? Check out these posts:
Let's dive in!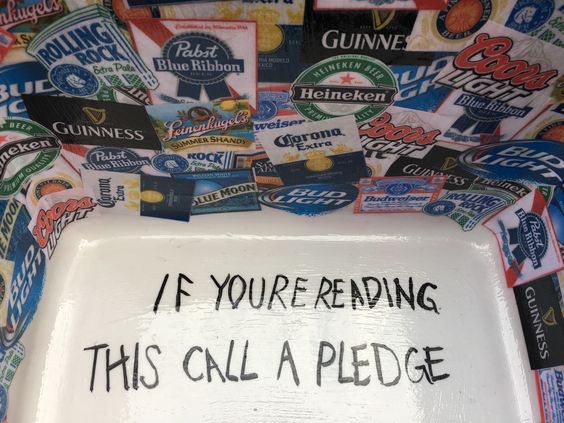 When you're reading this, call a pledge, because a college cooler should never be empty.
If a frat friend of yours or boyfriend is a fan of Drake, and is no longer a pledge, you're going to want to do this in his cooler.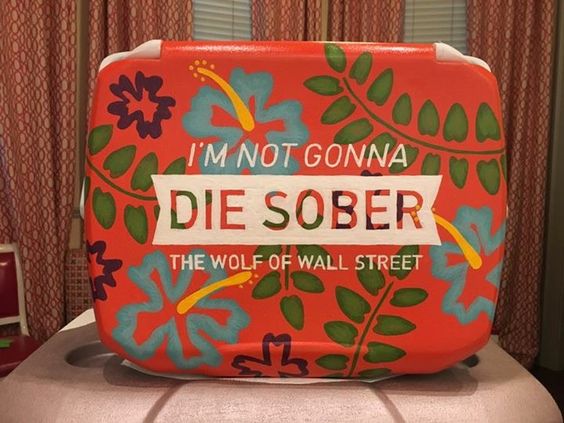 The Wolf of Wall Street, but make it beach themed and put it on a cooler.
This is one of our favorite frat cooler ideas that everyone can appreciate.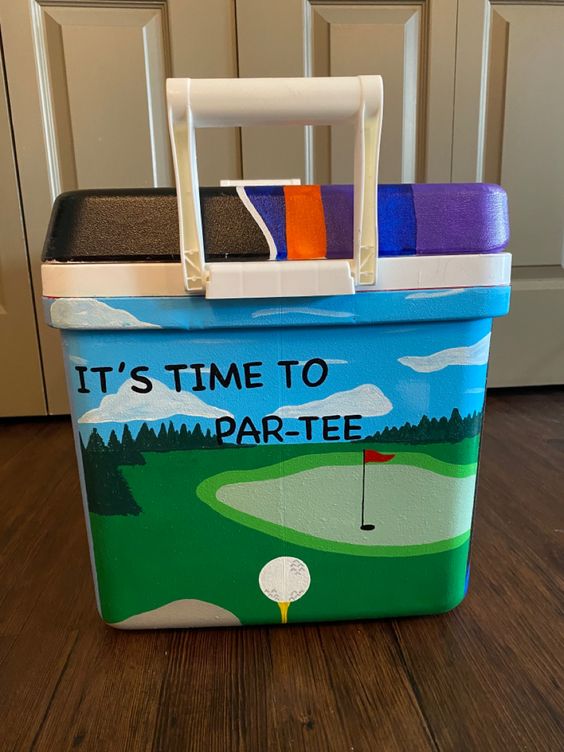 If he's a golf guy, he's going to par-tee when he sees this cooler design.
This creative frat cooler painting is fun, unique, and one that all the frat brothers will love.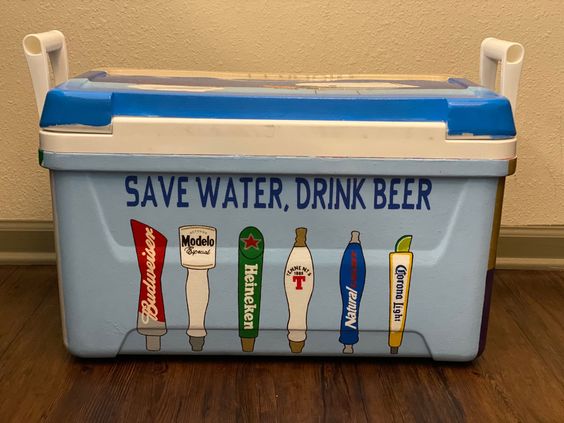 A motto every fraternity brother lives by.
You can customize this beer cooler painting with his favorite beers and colors.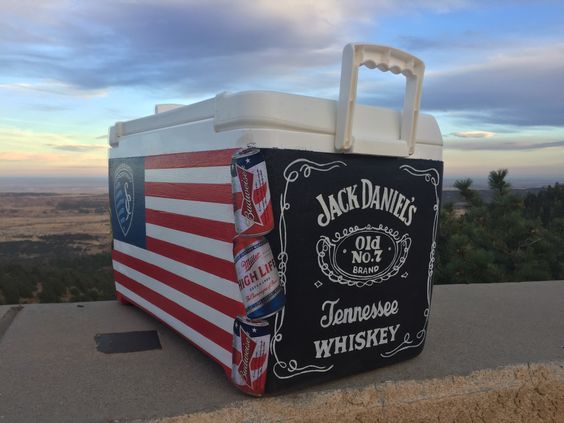 Nothing says, "I love America," more than a fraternity cooler painted with an American flag, American beers, and Jack Daniels Whiskey.
If he's from the South, he'll definitely love this cooler idea.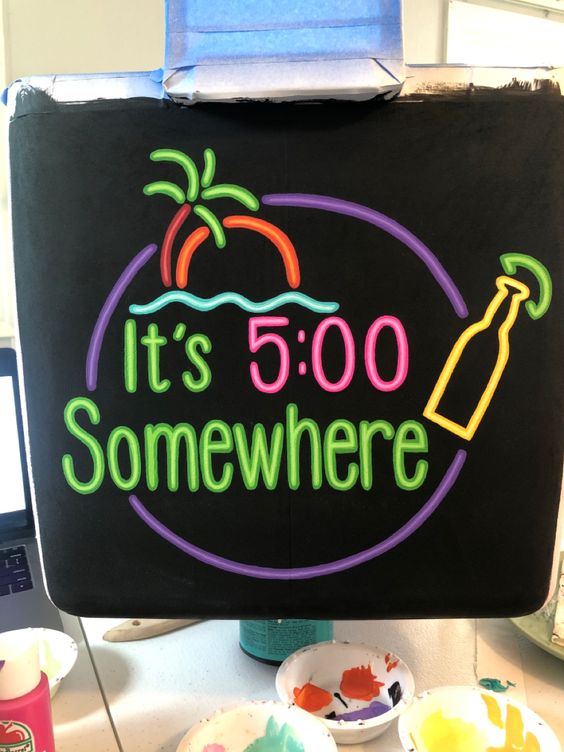 It's 5 o'clock somewhere, which means it's time to have a seat, open a cold one, and enjoy the rest of your night.
It also means that this is the perfect neon painting to put on top of any fraternity cooler.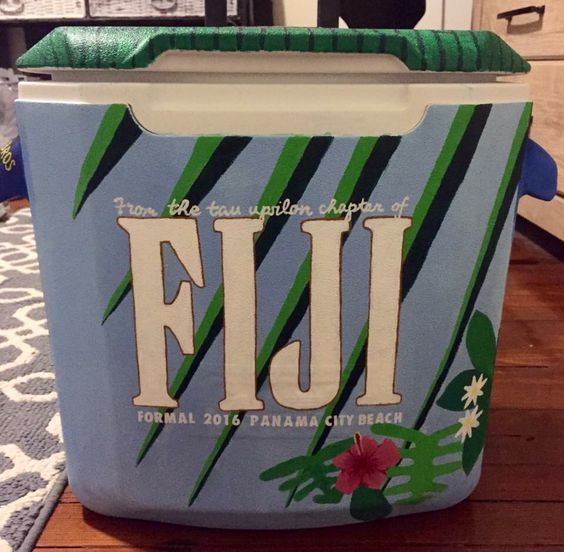 It's a missed opportunity if you don't put the Fiji Water logo on a FIJI's fraternity cooler.
I mean, how can you pass this up? It's too funny!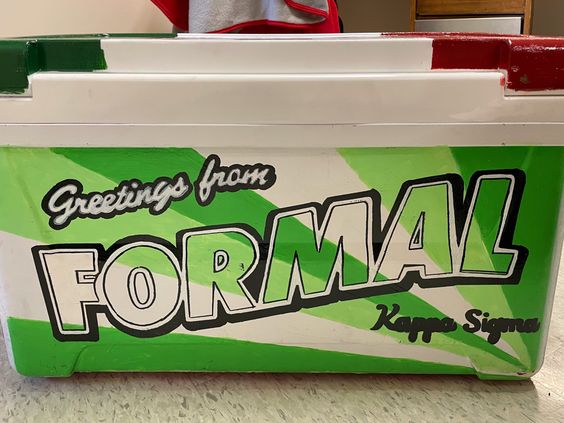 If you're designing the fraternity cooler for an upcoming formal, you'll want to try this painted postcard design.
We recommend going a step further and customizing it with the colors, scenery, or name of the location you're going to.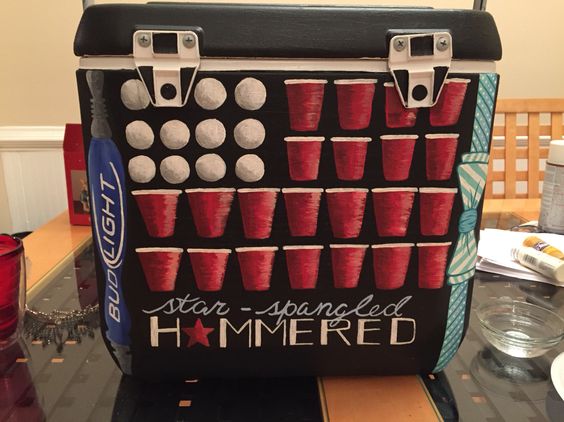 If he's in a frat, he plays beer pong.
If he plays beer pong, he'll love this funny frat cooler idea.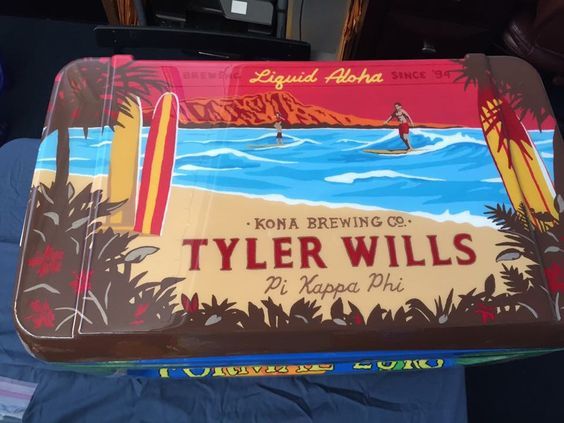 If you can't bring him to the beach, bring the beach to him.
This Kona Brewing inspired cooler not only looks amazing, but will remind him of his favorite place.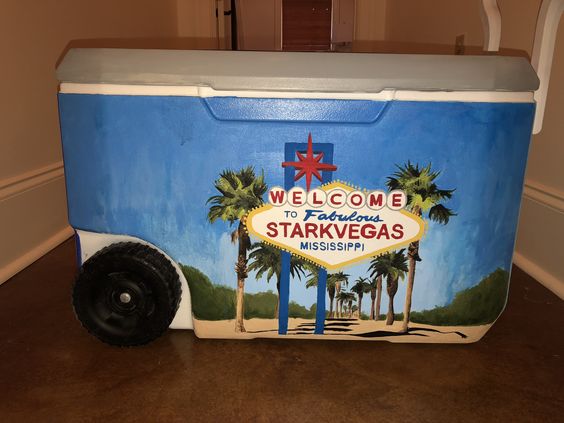 Ah, the city that never sleeps. Perfect for any fraternity brother.
No list of frat cooler ideas is complete without a Vegas inspired painting.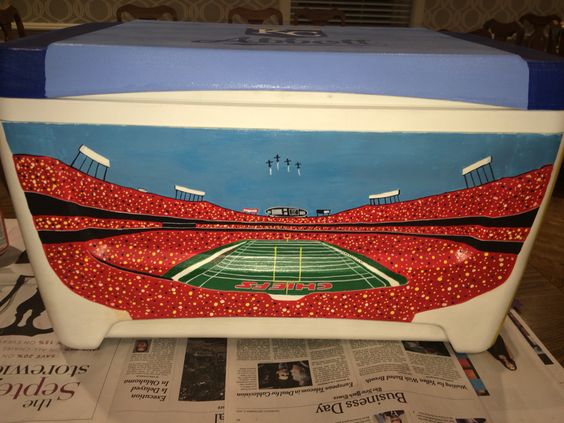 If he plays football, he's going to absolutely love this unique painting idea.
We certainly do not have the talent to paint anything this incredible, but if you do, please try this cooler idea.
Only golf guys will get this reference.
Nothing would make a golf-loving frat guy happier than The Masters logo painted with their fraternity name.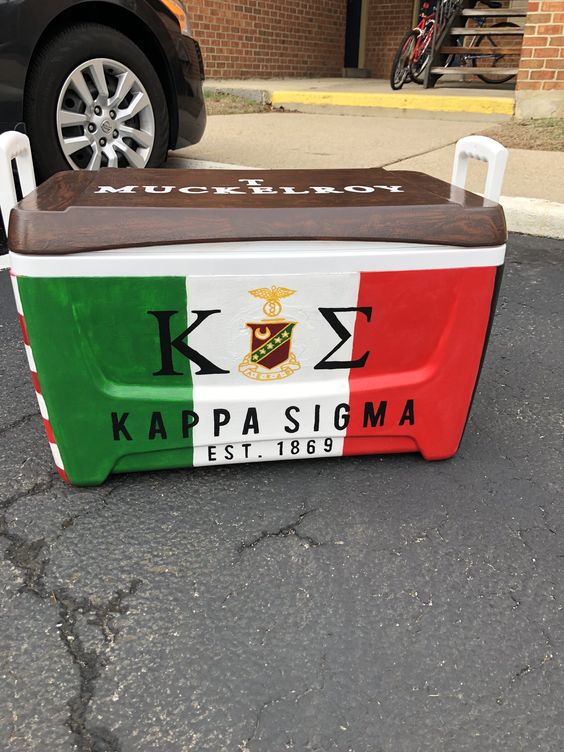 Frat members take pride in their fraternity and they want to show it off.
This easy cooler painting might not be the most artistic but it will surely make them the happiest.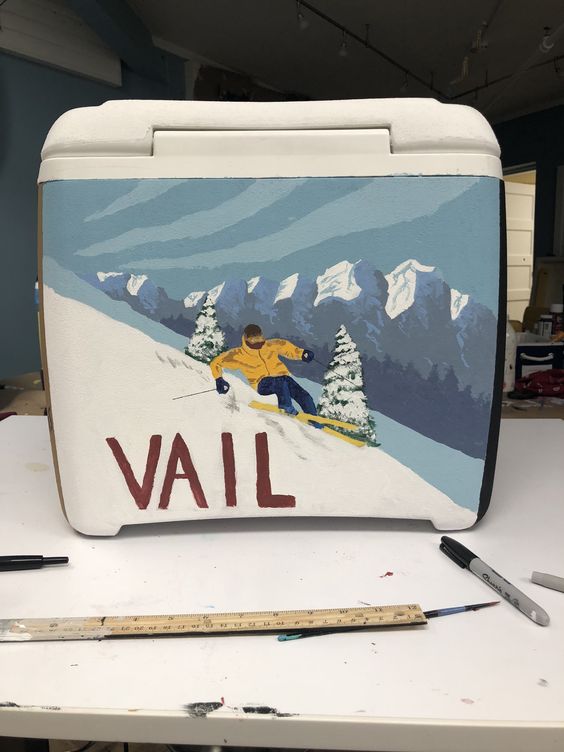 If he's a mountain man, he'll love this frat cooler idea.
Even if he isn't a skier, this frat painting can work if the formal you're going to is somewhere in the mountains.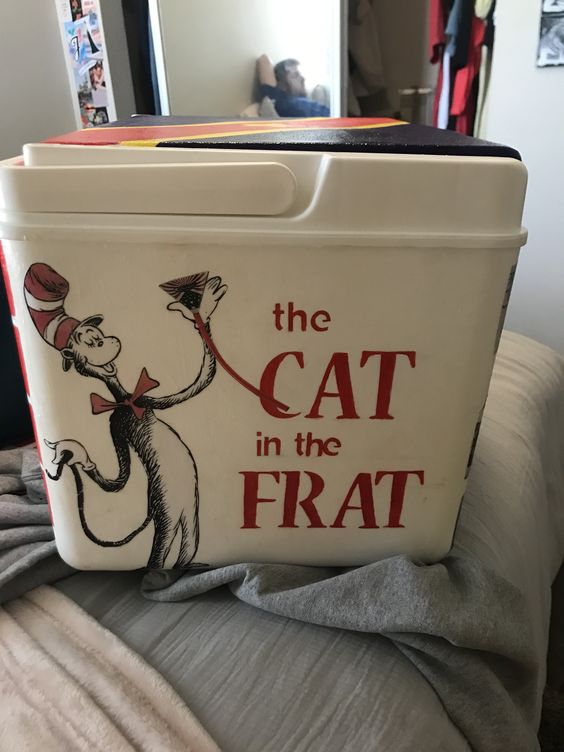 This might just be one of the best frat cooler ideas we've ever seen.
Give your cat in the frat the cooler of a lifetime with this simple, funny, and unique painting.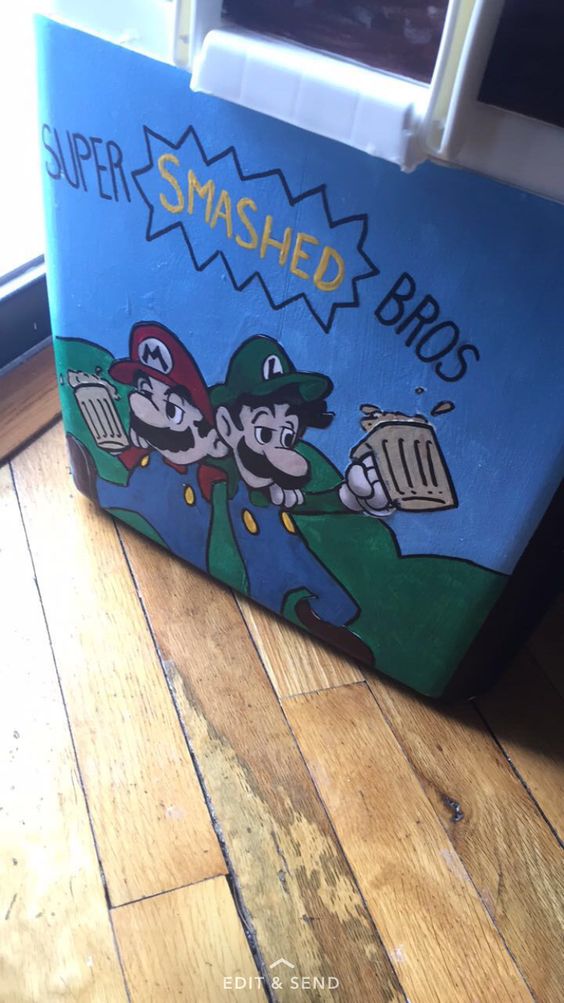 If Mario and Luigi went to college, this would be them.
For all the gamers out there, this frat cooler idea is an absolute must.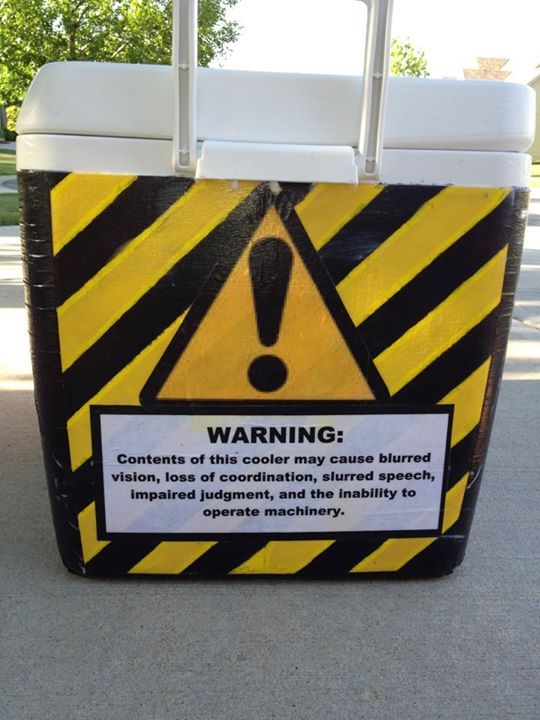 We're just warning you, the contents of this cooler are going to make the night a good time.
The best part? You won't remember even reading the warning label tomorrow morning.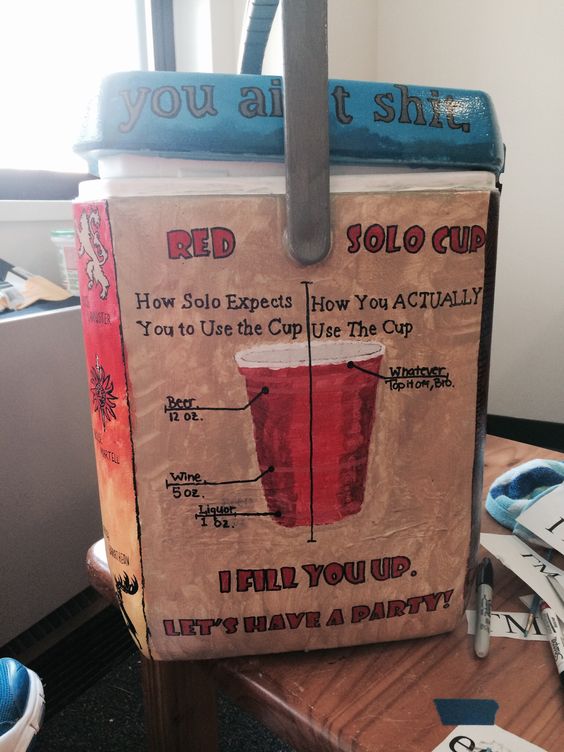 The anatomy of a solo cup, the most important anatomy lesson for any frat guy.
This funny beer cooler painting will put a smile on everyone's face.
If it's the captain's orders, you have to do it.
And our order of the day is that if he loves his Captain Morgan drinks, you're going to want to try this frat cooler idea. This is definitely one of our favorite frat cooler ideas on this list.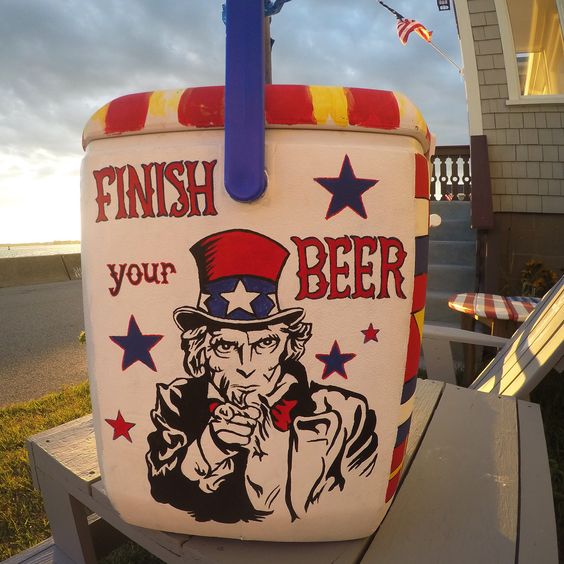 We don't know about you, but somehow while staring at this cooler, we feel we have to finish our drink as quickly as possible.
That's the power of Uncle Sam.
If there's anything he's the most proud of in this world, it's his truck.
We guarantee you this truck painting will be his favorite side on his new fraternity cooler.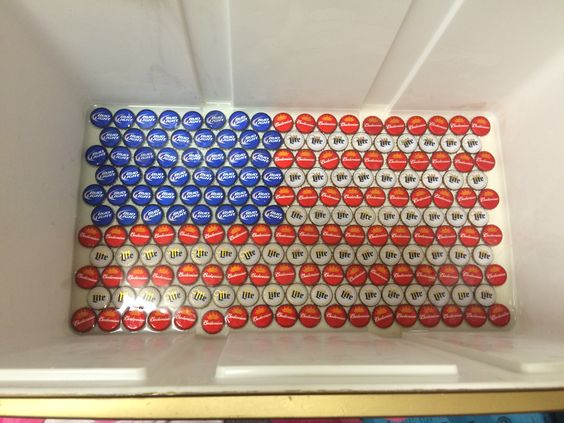 Not many people think to do the inside of a frat cooler, but you should.
This easy bottle cap bottom won't take much time to make, but it will take a few nights to collect all the caps you need.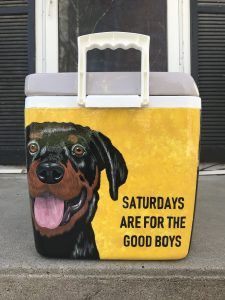 Saturdays are for the… good boys.
And we don't mean fraternity brothers, we mean the good boy who loves drooling, treats, and belly rubs.
Okay, maybe we do mean a frat brother.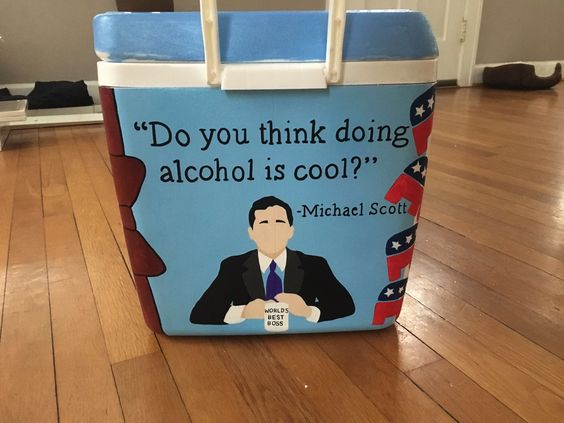 We are Michael Scott fans, and if he's smart, he'd be one too.
For any fan of the office, you've got to add at least one side dedicated to the beloved show.
Hopefully you've found your favorite frat cooler idea after reading this post!
If you have any comments, questions, or suggestions leave them down below. Thanks for reading!